No matter what time of year you choose to visit, the USA certainly has tons to explore. These are the best places to visit in September in the USA (including some fall tips)!
The fourth-largest country in the world has tons to offer, from beaches to deserts to mountains to everything in between. And visiting the USA in September gives you a great chance to visit during one of the most beautiful seasons in the country.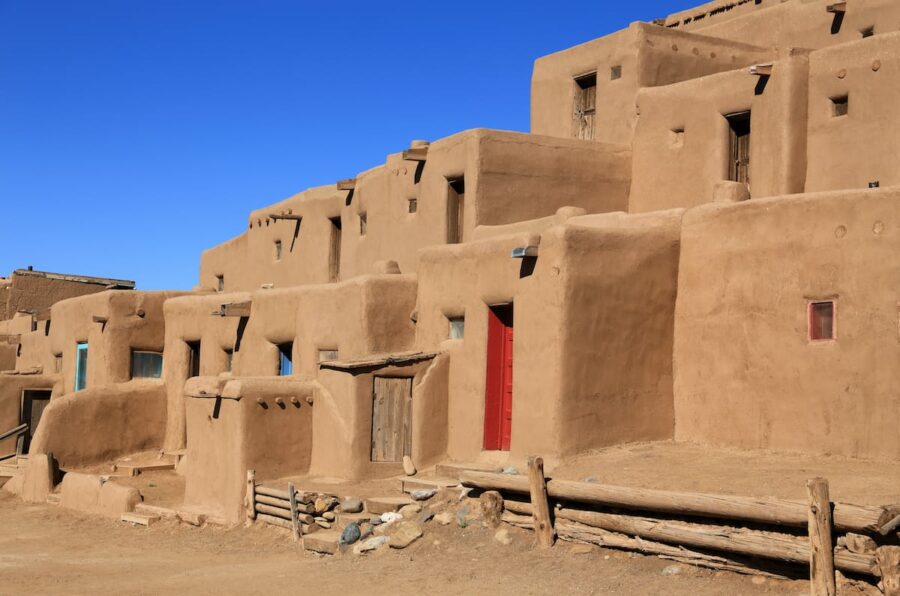 It's neither too hot nor too cold in most parts of the country, and everything is much cheaper since the peak season for vacations is over. And… the fall foliage is just out of this world in many parts of the nation!
In this article, we discuss the best places to visit in the USA in September, including average temperatures and rainfall, and the reasons to head there then!
Did we miss anywhere to go during September in the USA? Let us know in the comments. Thanks!
Best Places to Visit in September in the USA
Oahu
Location: Hawaii
Average temperatures and precipitation: Highs of 85F and lows of 70F; 3 days of precipitation
Reasons to visit Oahu in September: not as crowded as summer, amazing temperatures, Mohikana Festival
September is a great time to vacation in Oahu when the summer weather is still in full swing but the tourists have left for the season.
Try your hand at surfing in Makaha Beach, venture up the Diamond Head Hike to soak in the sights of Waikiki and Oahu's eastern coastline, and explore the underwater world at Hanauma Bay Nature Preserve.
An evening spent at a luau at Paradise Cove is one of the things you definitely shouldn't miss when in Oahu- you will be able to play traditional Hawaiian games, listen to live local music, participate in a hukilau (pulling in a large fishnet from the ocean), eat delicious food, and learn more about Hawaiian culture.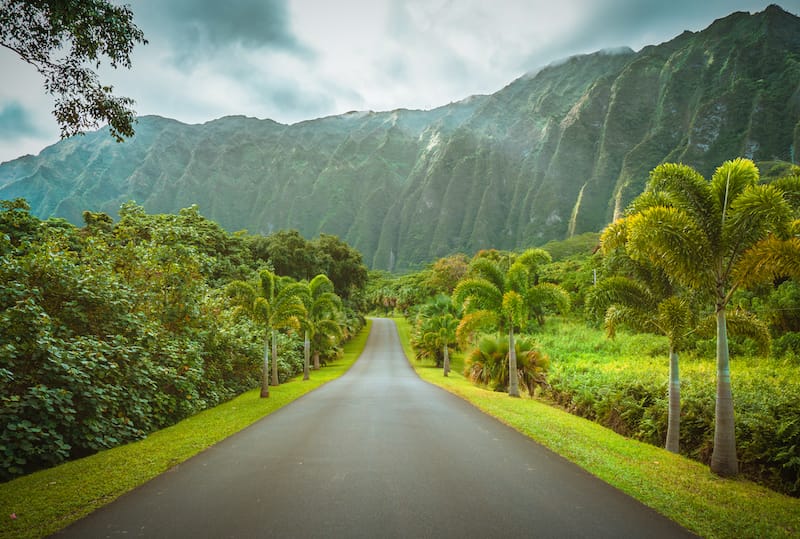 On Fridays, enjoy Hawaiian music and local art displays during Na Mele O Ko'olina.
For one-of-a-kind gifts, browse the Koko Marina Center Craft & Gift Fair to get handcrafted jewelry, clothing, artwork, and a variety of other goods from over 60 vendors.
Another festival you shouldn't miss is the week-long Mohikana Festival, where you can celebrate and learn about Hawaii's culture through music and educational lectures.
Colorado Springs
Location: Colorado
Average temperatures and precipitation: Highs of 75F and lows of 48F; 4 days of precipitation
Reasons to visit Colorado Springs in September: fewer crowds, still amazing weather, Labor Day celebrations
One of the best times to visit Colorado Springs is in September to fully experience the top attractions without the crowds. It is also a great time to take advantage of many Colorado Springs day trips!
If you are traveling with your family, a great activity to check out is the Labor Day Lift Off on Labor Day Weekend, which features remote control balloon display around the city, aerial acrobats, balloon rides, battle of the bands, paddle boarding, concert series, taekwondo exhibition, skydiving, vendors, and much more.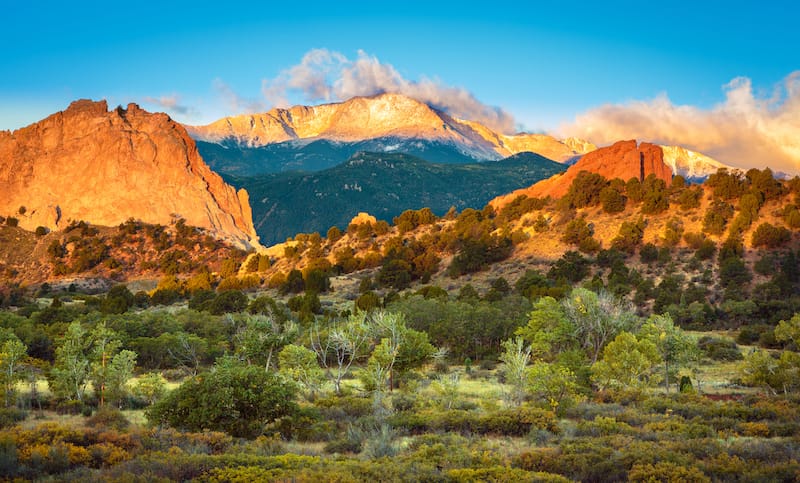 Air show lovers should definitely add the Pikes Peak Regional Air Show to their itinerary to see live demonstrations, airplane displays, and even WWII-era Flying Warbirds!
September is also a perfect month for outdoor activities like hiking and biking in the surrounding parks like Pike National Forest. You can also reach many cute, small towns nearby.
Santa Fe
Location: New Mexico
Average temperatures and precipitation: Highs of 77F and lows of 46F; 4 days of precipitation
Reasons to visit Santa Fe in September: Fiesta de Santa Fe, tons of additional festivals
September transforms "The City Different" into a magical destination packed with a plethora of bucket list events in gorgeous Santa Fe.
Experience the spirit of Santa Fe during the annual Fiesta de Sante Fe, which is the longest continuously running celebration in the US.
There are tons more festivals to check out and see who will win the battle of making the best green chili cheeseburgers during the Green Chile Cheeseburger Smackdown.
Travel back in time to the Kingdom of Golondrinas to try delicious food, dance to medieval music during the Renaissance Fair, and enjoy mutton bustin' or youth barrel racing in The Rodeo de Santa Fe (one of the top 60 rodeos in the nation!).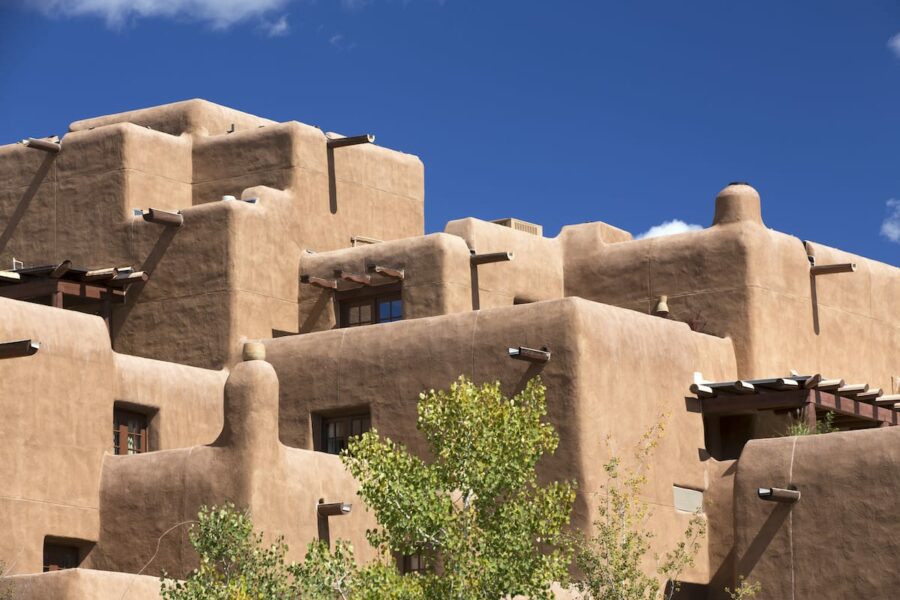 Marvel at traditional and contemporary art created by local artists at the High Road Art Tour, one of New Mexicoʻs best.
Ski Santa Fe is another must-visit site for families during the September holidays, where you can hop on a Super Chief Quad chair for a scenic ride through the aspens.
You will find many amazing day trips from Santa Fe that allow you to explore the region and fall is the perfect time to do so! Also, do miss out on the cityʻs hiking trails!
Chicago
Location: Illinois
Average temperatures and precipitation: Highs of 74F and lows of 62F; 5 days of precipitation
Reasons to visit Chicago in September: still warm enough to do outdoor activities, Soul Food Festival
From food festivals to an eclectic array of stunning exhibits, there is plenty to do in Chicago in September. And, the city is still a lively place to be even after the summer!
Catch a great live jazz show at Le Piano, enjoy a candlelight concert, attend a Drunk Shakespeare Show, or experience a roller-coaster-paced multi-sensory spectacle during Blue Man Group performance.
If you're looking for something spooky, you can book Sleepy Hollow: An Immersive Cocktail Experience or dine in total darkness at Haunted Dining in the Dark.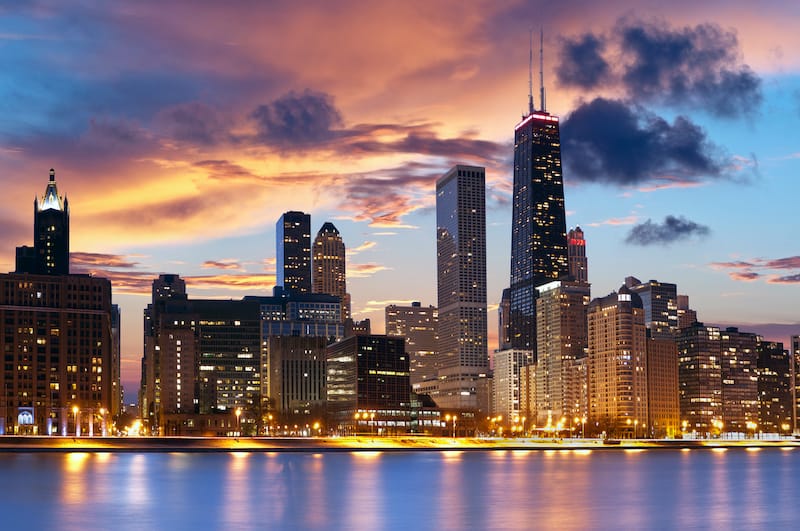 September is the perfect time to take in the sights of the city from the water through sightseeing tours, speedboats, sailboats, kayaks, etc.
Don't miss your chance to take part in the Chicken Rumble Soul Food Festival and admire extraordinary exhibits, including Frida Kahlo: Timeless at Cleve Carney Museum of Art, Immersive Van Gogh at Lighthouse ArtSpace Chicago, and Bisa Butler: Portraits at the Art Institute of Chicago.
San Francisco
Location: California
Average temperatures and precipitation: Highs of 74F and lows of 58F; 1 day of precipitation
Reasons to visit San Francisco in September: baseball season, amazing temperatures (little rain), Donut Fest
The weather in September in San Francisco makes it the perfect time to head out on a walking tour, enjoy a concert, visit museums, and cruise around the bay.
Watch the Giants baseball team in full swing as they take on the Braves, Diamondbacks, and others in Oracle Park; be entertained by SF 49ers football or Oakland A's, who play just across the bay.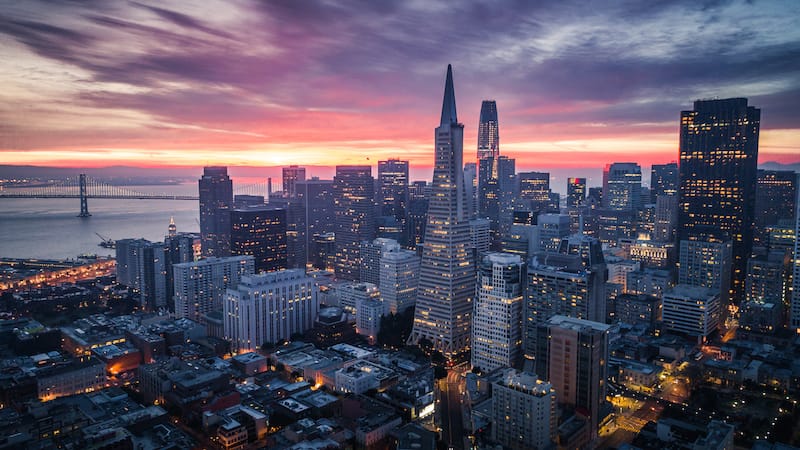 Attend major concerts by big-name artists, such as John Legend, Michael Buble, and Celine Dion; and enjoy Moulin Rouge! The Musical or Oklahoma! at the Orpheum Theater.
Check out San Francisco Donut Fest to satisfy your sweet tooth with at least 10 different donut samples, head to the Robin Williams Meadow in Golden Gate Park to catch over 40 stand-up comedians, appreciate unique architecture through the Architecture and the City Festival, and taste more than 200 varieties of scotch, bourbon, and other imported whiskies from around the world during the Whiskies of the World festival.
San Francisco also makes a great base for exploring some of Californiaʻs national parks, beach towns, and more!
Flagstaff
Location: Arizona
Average temperatures and precipitation: Highs of 74F and lows of 42F; 5 days of precipitation
Reasons to visit Flagstaff in September: Good weather, fewer tourists at national parks, day trips an option after the summer heat has left
Flagstaff is a lovely place to visit in September to experience majestic fall foliage and pay a visit to the surrounding national parks… as well as some of the cool small towns in Arizona.
Admire the vibrant fall colors by taking a scenic drive to the Arizona Snowbowl or hiking some of Flagstaff's most popular trails, like Wilson Meadow, Aspen Nature Loop, and Bismarck Lake.
Enjoy miles upon miles of golden aspens by driving up to Lockett Meadow or taking a chairlift to the Arizona Snowbowl, learn about the geology of the region, and follow the footsteps of the past at Walnut Canyon National Monument, Sunset Crater Volcano National Monument, or Wupatki National Monument.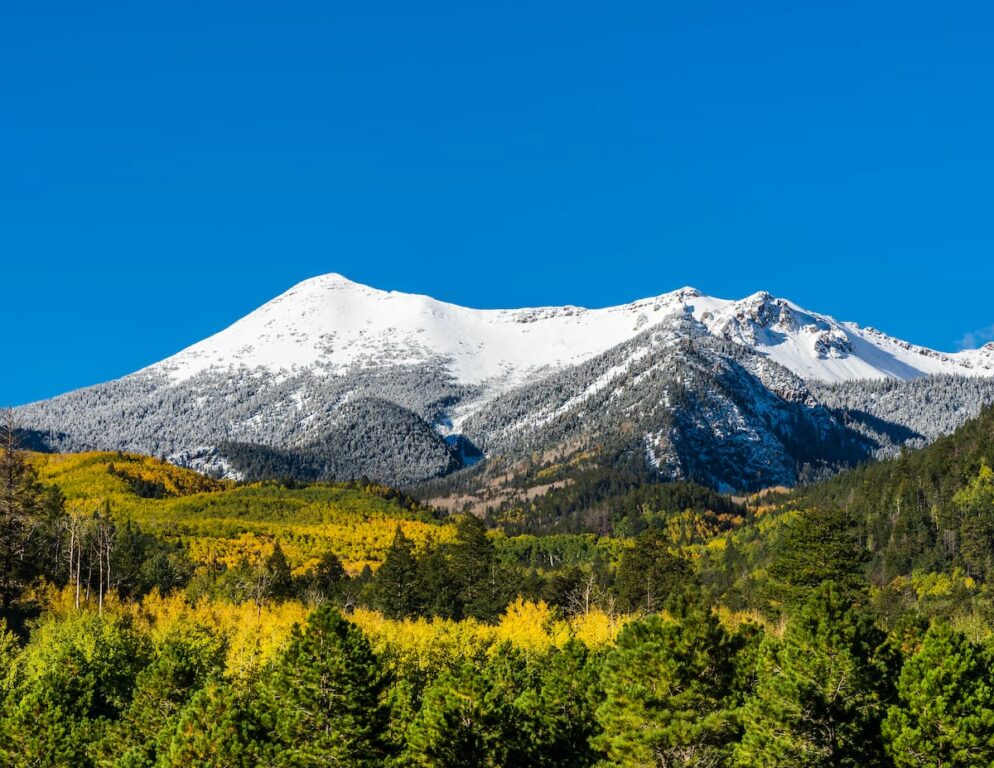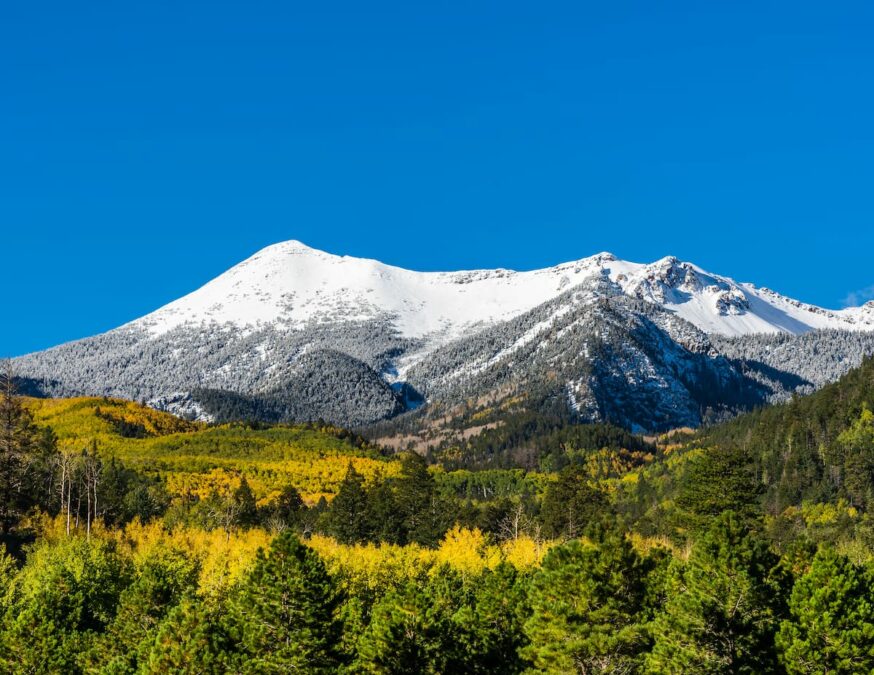 Check out the Flagstaff Festival of Science dedicated to the "Pyramids to the Peaks."
For a truly stellar experience, attend the Flagstaff Star Party and 2023 Celebration of the Night to explore the stars and night skies and take a tour of the Lowell Observatory to see the historic 24-inch Clark refracting telescope built in 1896.
Cape May
Location: New Jersey
Average temperatures and precipitation: Highs of 78F and lows of 61F; 6 days of precipitation
Reasons to visit Cape May in September: summer crowds gone, Irish Festival, Oktoberfest Party
As summer weather transitions into autumn cheer, Cape May becomes full of character and local flavor. And, youʻll find many of the best things to do in Cape May are at their prime during fall!
When crowds slowly start to die down and the sticky heat dissipates, it creates the perfect beach setting to sunbathe, swim, and even bird watch.
Cape May's week-long Food & Wine Celebration, The Irish Festival in North Wildwood, and the Oktoberfest party at Morey's Piers are just a few of the events going on throughout the county all month long.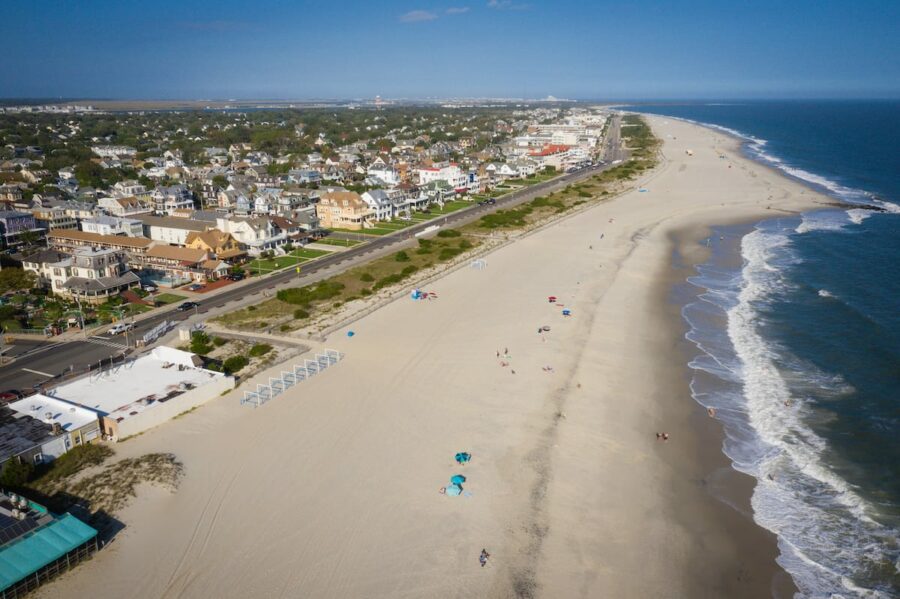 For breathtaking waterfront views, head to Delaware Bayshore or spot local wildlife by visiting Cape May National Wildlife Refuge.
Make sure to check out the Fall Sidewalk Sale right along the Washington Street Mall, where you can find jewelry, shoes, home decor, and many other items on sale.
Cincinnati
Location: Ohio
Average temperatures and precipitation: Highs of 78F and lows of 58F; 7 days of precipitation
Reasons to visit Cincinnati in September: Festivals galore (including the largest Oktoberfest outside of Munich)
If you are looking for an ideal and affordable time to visit Cincinnati, then definitely head there in September.
Step back in time to a 16th-century English village as you participate in the Ohio Renaissance Festival, where you can find craft shops and restaurants and enjoy music and acrobatic shows.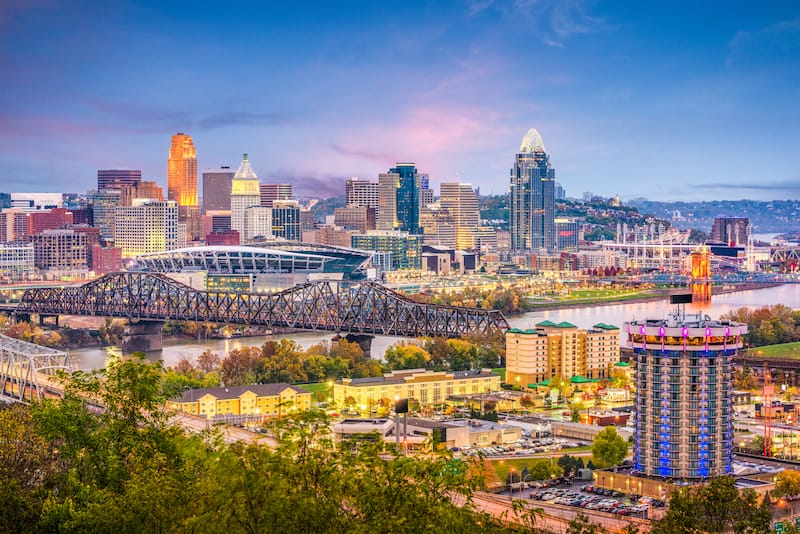 Visit the Great American Ball Park in September to watch a home game of Cincinnati Reds, celebrate the end of summer in 'Nati style with the annual Riverfest, attend a free event full of aviation-themed fun during Lunken Airport Days, and be wowed by the 200,000 ducks that race along Serpentine Wall for prizes during the annual Rubber Duck Regatta.
Don't miss the Cincinnati Comic Expo or Oktoberfest Zinzinnati to mark your September trip to Cincinnati as complete.
Fort Davis
Location: Texas
Average temperatures and precipitation: Highs of 79F and lows of 56F; 7 days of precipitation
Reasons to visit Fort Davis in September: Concerts and festivals all month long, warm (but not scorching hot!)
The Davis Mountains' long list of annual events and festivals in September will certainly make you come back for more.
Enjoy a movie under a starry sky at the Cinema on the Courthouse Lawn, ride up to 75 miles on the Fort Davis Scenic Loop during Cyclefest and watch reenactments at Fort Davis National Historic Site.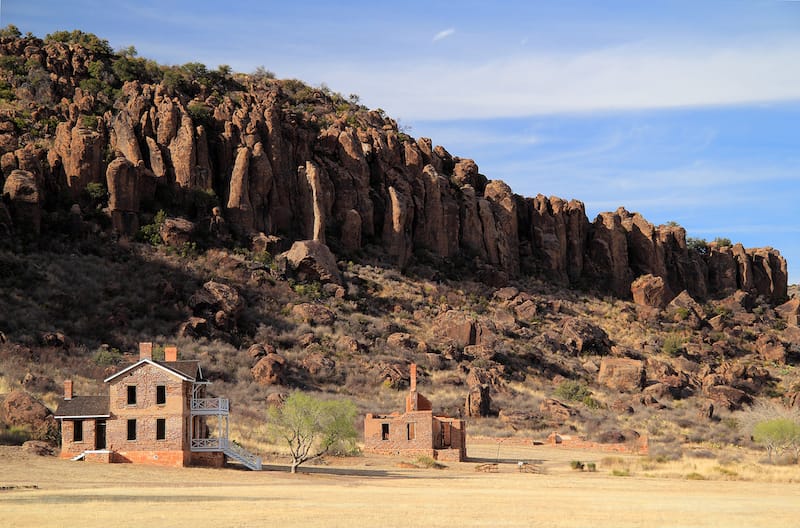 September also has the perfect weather to go camping and hiking in the surrounding area.
Make sure to visit the McDonald Observatory to attend a star party or solar viewing for amazing views of the sky day or night.
Adirondack Mountains
Location: New York
Average temperatures and precipitation: Highs of 64F and lows of 44F; 8 days of precipitation
Reasons to visit the Adirondack Mountains in September: Fall temperatures start but summer crowds are gone, tons of activities
The Adirondack Mountains are a perfect year-round destination, but it is the fall season that best highlights its natural beauty.
Indian Head Trail is one of the most popular hikes here, which will reward you with panoramic views of Lower Ausable Lake.
Take in the stunning natural beauty from Ausable Chasm, where fall foliage adds a breathtaking backdrop for cascading waterfalls.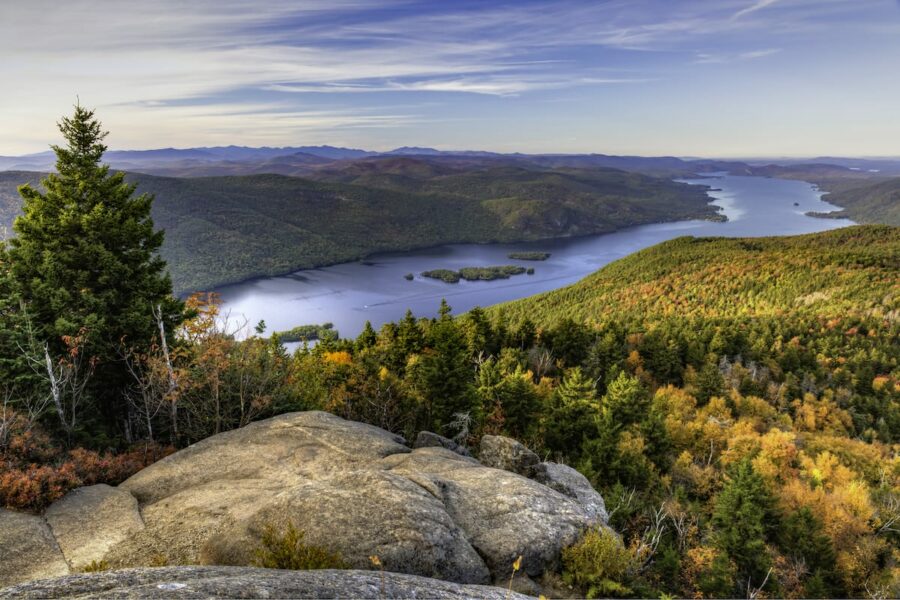 Hop on the Whiteface Mountain Gondola to enjoy mountain views in an effortless way, or hike the 2.5-mile Cobble Lookout Trail or Mount Jo Trail that will certainly make you work for the outstanding views.
Canoeing or kayaking Saranac Lake Chain, exploring Lake Placid, and visiting High Falls Gorge are a few of the great ways to marvel at vibrant fall colors and snap the perfect shot.
Savannah
Location: Georgia
Average temperatures and precipitation: Highs of 86F and lows of 69F; 7 days of precipitation
Reasons to visit Savannah in September: summer crowds (and temperatures!) move away from the city
Savannah is a fabulous September getaway filled with farmers' markets, events, and outdoor experiences. Savannah is large but it feels like a quaint small town!
Stroll through the Victorian district to admire the unique architecture or check out Starland District, which is packed with galleries, shops, and eateries.
Beat the Halloween season rush in September by taking a ghost tour to explore the spooky side of Savannah.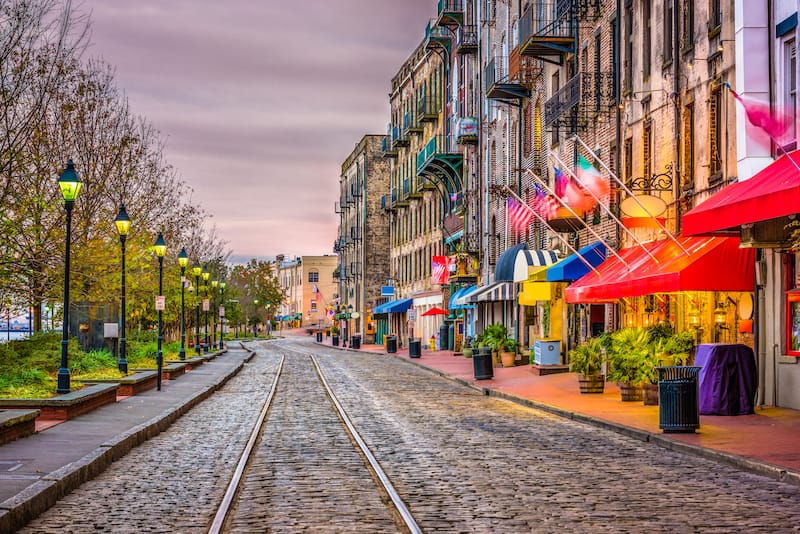 Explore the local art scene at The First Savannah Art Walk of the Season, enjoy a free jazz concert during Savannah Jazz Festival, or get a glimpse into some of Savannah's cultural heritage through food and music at Fiesta Latina.
September events you shouldn't miss are Turtle Hatching Two-Night Weekends, Labor Day Festivities at Fort McAllister State Park, and Unity in the Community: Food Truck Expo.
Get the real taste of local produce at Forsyth Farmers Market and explore one of the best-preserved brick fortifications in the US at Fort Pulaski, where the entrance is free on September 23, 2023, to mark National Public Lands Day.
Visiting Savannah in winter and fall (and even into spring) is a great time to escape the crowds of the city!
Seattle
Location: Washington State
Average temperatures and precipitation: Highs of 69F and lows of 52F; 6 days of precipitation
Reasons to visit Seattle in September: amazing day trips before it is too cold, beer festivals
When the heat of the summer ends and the mild days of fall begin, Seattle becomes a must-visit destination for travelers seeking milder temperatures, music, beer festivals, and outdoor entertainment.
Get lost in the corn maze at Craven Farm in Snohomish or Remlinger Farms in Carnation, or soak in all of the natural beauty while taking a relaxing stroll around Lake Washington.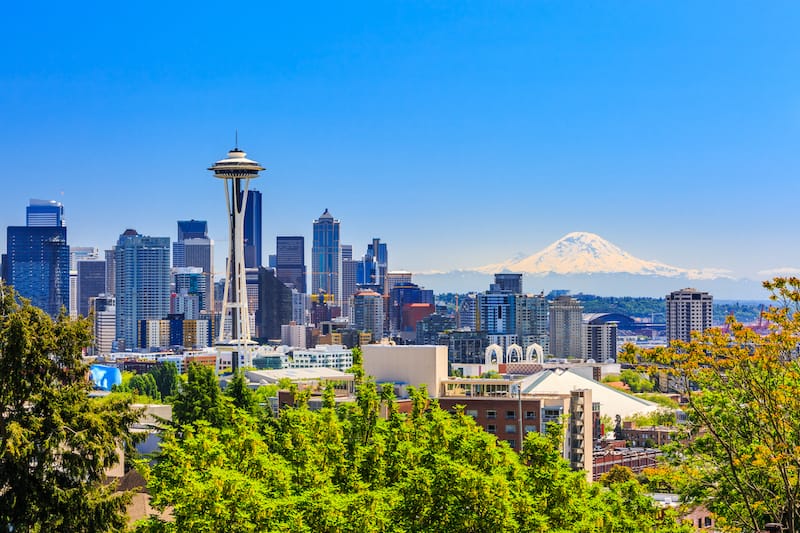 Touring Seattle Central Library is a perfect option to consider on a rainy day. Beer geeks shouldn't miss the Great Pumpkin Beer Festival organized by Elysian Brewing to try a wide range of pumpkin beers.
September is an ideal month to go hiking at Barclay Lake and Wallace Falls, enjoy a Seahawks or Sounders game, catch new films from the Northwest at the Local Sightings Film Festival, savor food, beer, wine, and music at Oak Harbor Music Festival, and attend live comedy by Seattle comedians during the Sketch comedy festival.
New York City
Location: New York
Average temperatures and precipitation: Highs of 76F and lows of 61F; 7 days of precipitation
Reasons to visit New York City in September: summer temperatures and crowds move away a bit, Broadway, Governors Ball
There is so much to enjoy in New York City in September. Broadway shows are back, so don't miss Hamilton, The Lion King, Moulin Rouge, and many other musicals.
Attend the Governors Ball, one of the most anticipated events in NY, where you can enjoy concerts of rising pop stars, big-name rappers, and more.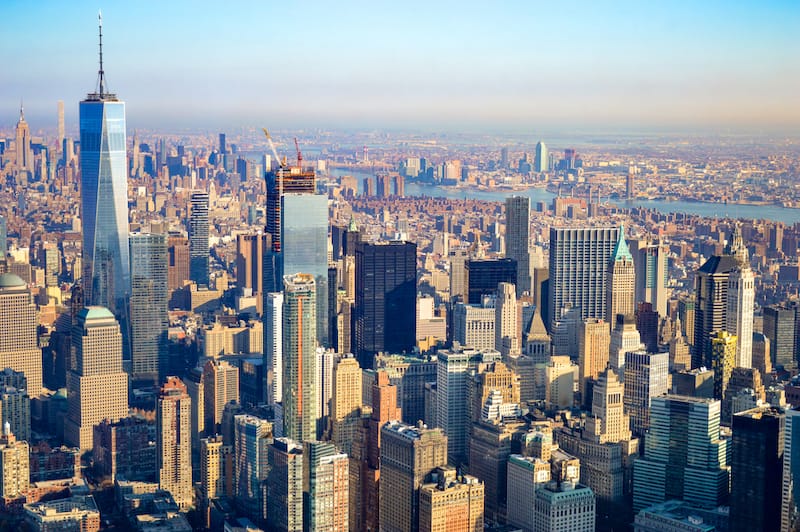 Labor Day marks the start of the football season, so be ready to see the New York Jets and New York Giants back in play.
You can also take part in the annual Electric Zoo Music Festival held during Labor Day Weekend, follow the Coney Island Mermaid Parade, check out the Washington Square Outdoor Art Exhibit, and watch one of the New York Fashion Week's shows.
Soak up the last rays of the sun at Rockaway Beach and sample all the best beers in NYC during Oktoberfest.
Whitefish
Location: Montana
Average temperatures and precipitation: Highs of 70F and lows of 40F; 5 days of precipitation
Reasons to visit Whitefish in September: near perfect temepratures for exploring Glacier National Park, colorful foliage
Ask locals what their favorite time of year is in Whitefish and they'll likely say fall. Colorful trees, charming streets, crisp air, and outdoor adventures are just a few of the reasons you should visit Whitefish in September.
Take a scenic drive through Kootenai National Forest to marvel at golden fall colors blanketing streets and mountains and soaring high above the ski slopes in Whitefish Mountain Resort.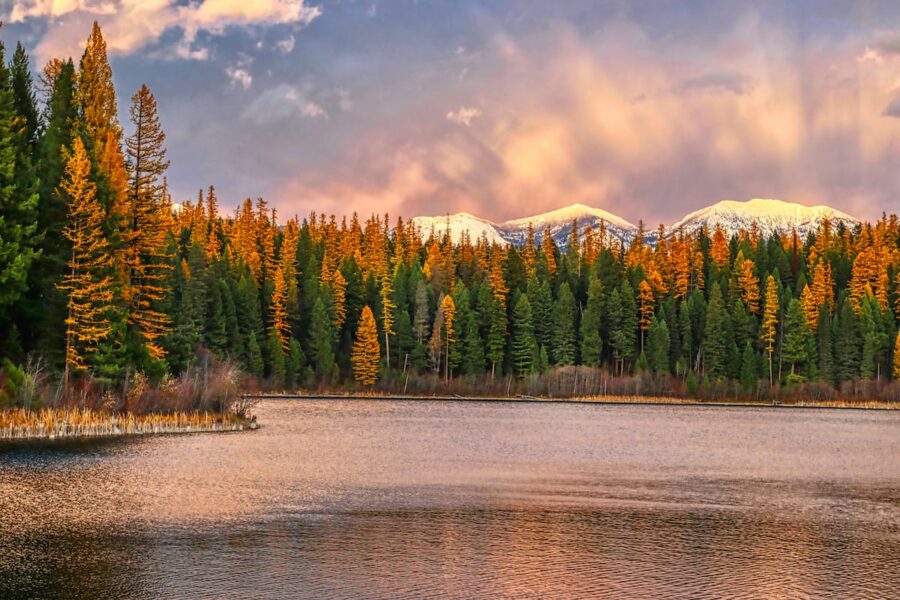 Get a taste of the area by buying some local produce, fresh flowers, and baked goods at the Farmer's Market. You will get the true vibe of the Montana town this way!
Spend some time outdoors by golfing at the Wildfish Lake Golf Course, hiking the Viking Creek Preserve Trail, the Lion Mountain Trail, or Swift Creek Trail leading you through vibrant forests, and admire the views of Whitefish Lake.
Exploring Glacier National Park is another great way to take in the breathtaking natural beauty of the area, especially before the cold of winter sets in!
Traversing Going-to-the-Sun Road, enjoying a boat tour on Lake McDonald, or a fly-fishing trip on the Middle Fork of the Flathead River are the highlights not to be missed during your Glacier NP visit.
Arcata
Location: California
Average temperatures and precipitation: Highs of 64F and lows of 51F; 2 days of precipitation
Reasons to visit Arcata in September: National Fiber Fair, gorgeous temperatures with little rain
September is a time when Arcata is transitioning into one of the most beautiful times of year in Northwestern California. It really is one of the best small towns in California!
The Natural Fiber Fair is one of the not-to-miss events, taking place September 10-12, and features workshops, vendors, local artist galleries, honored local fiber producers, a fleece market, free demonstrations, a kid craft zone, and a spinning contest.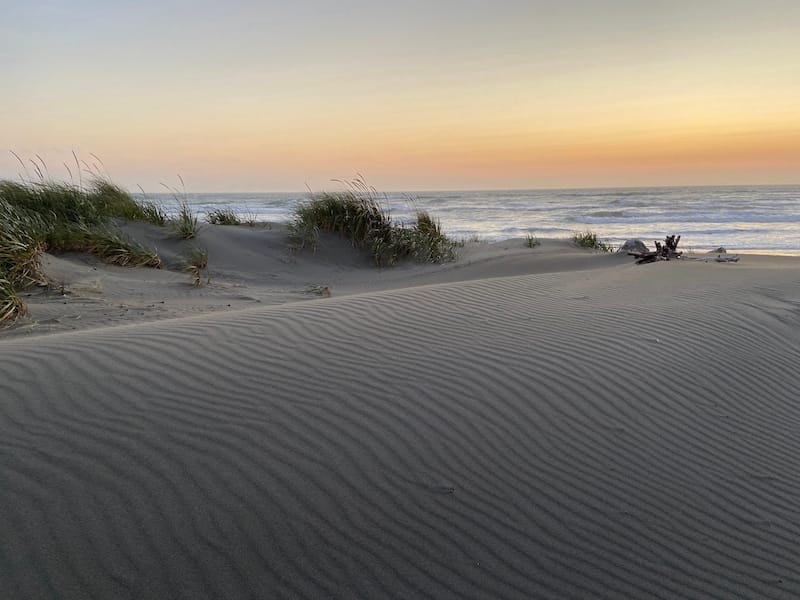 Sample delicious local produce at Arcata Plaza Farmers Market, take in natural beauty at Arcata Community Forest, breathe in some sea air by taking a stroll along the shore at Mad River Beach County Park, and sip farmhouse-style ciders and fine wines at Wrangletown Cider Company.
Charleston
Location: South Carolina
Average temperatures and precipitation: Highs of 83F and lows of 72F; 7 days of precipitation
Reasons to visit Charleston in September: summer crowds (and weather!) are gone, Charleston Restaurant Week
Although the transition from summer to fall usually brings cooler weather, September remains warm in Charleston, allowing you to take advantage of the last weeks of the summer sun.
Getting out into the water at Charleston beaches is a great way to enjoy the sun and sea. It is a great day trip from Wilmington, Savannah, and many other places on the eastern seaboard.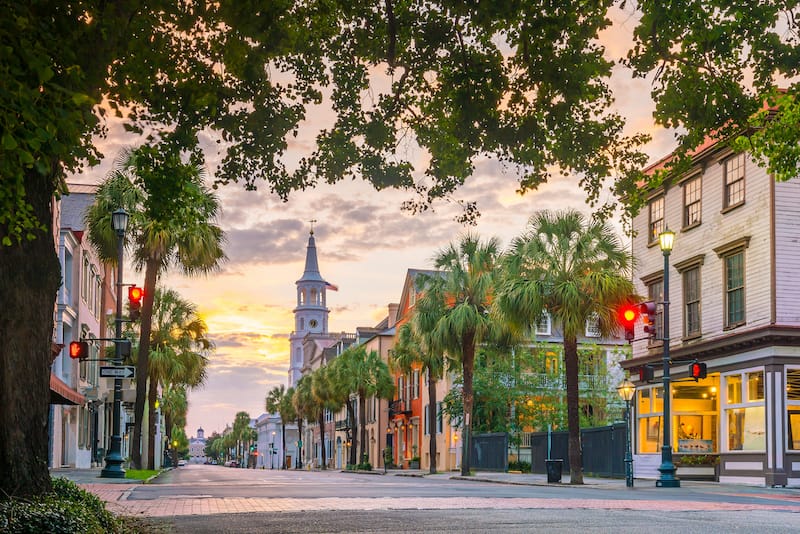 Check out Charleston Farmers Market, visit the Historic Charleston City Market (one of the nation's oldest public markets listed on the National Register of Historic Places), tour the meticulously maintained Magnolia Plantation and Gardens, or take part in ghost-themed events at Boone Hall Plantation during Boone Hall Fright Nights.
Taste the finest cuisine in Charleston during Charleston Restaurant Week and enjoy a festive afternoon at Second Sunday on King Street.
Lowcountry Jazz Festival, MOJA Arts Festival, Elton John Concert at the Credit One Stadium, and Built to Spill concert at the Charleston Music Hall are absolutely essential for any visitor's itinerary.
Anchorage
Location: Alaska
Average temperatures and precipitation: Highs of 55F and lows of 46F; 10 days of precipitation
Reasons to visit Anchorage in September: gorgeous fall colors have arrived and hiking is still an option
If you have ever dreamed of hiking on snow-capped mountains surrounded by fall colors, then a visit to one of the most beautiful places in Alaska – Anchorage – in September is a must for you!
Bike the 11-mile Tony Knowles Coastal Trail, hike Flattop Mountain, marvel at northern lights, and learn more about native cultures through storytelling and exhibits at Alaska Native Heritage Center.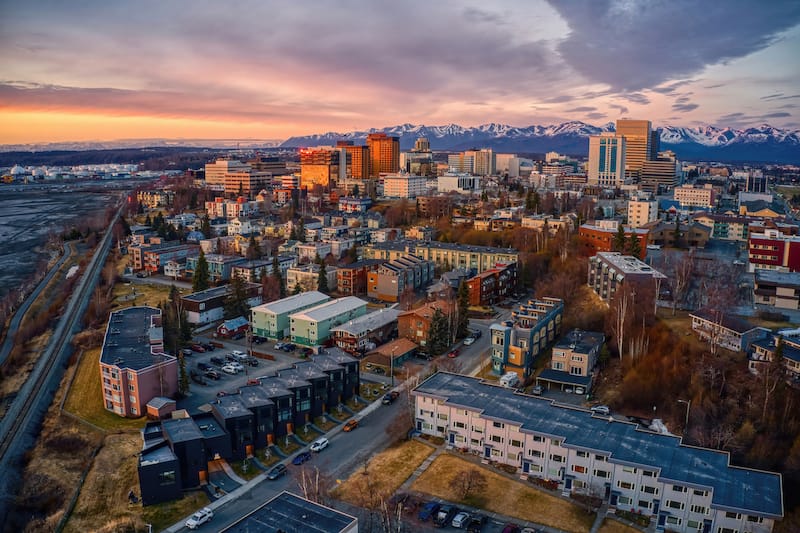 Get a front-row seat to witness towering glaciers and wildlife viewing with Kenai Fjords Tours or Portage Glacier Cruises, hop aboard one of the last whistle-stop trains in America to take in changing fall colors while riding on the Alaska Railroad, and take a scenic drive along Seward Highway to admire the stunning views of the Cook Inlet and the Chugach National Forest.
Plan extra time to stop by the Eagle River Nature Center to see glacially carved mountains and hike to the top of Bodenburg Butte, which will reward you with breathtaking views of the surrounding Matanuska Valley.
Anchorage is also a great base for many small towns in the state worth visiting!
Oregon Coast
Location: Oregon
Average temperatures and precipitation: Highs of 64F and lows of 50F; 4 days of precipitation
Reasons to visit Oregon Coast in September: summer road trip and beach crowds have left, breweries galore!
September is the best time to visit the Oregon Coast when crowds have dissipated a bit. It is also the best time to plan a weekend away from Portland and some of the bigger cities in the state.
Sample delicious beer from over 40 craft breweries from across the Northwest during the Pacific Northwest Brew Cup held in downtown Astoria, pick up fresh produce at Seaside Farmers Market, and explore vintage homes, historic inns, and architectural wonders in Cannon Beach with the Cottage & Garden Tour.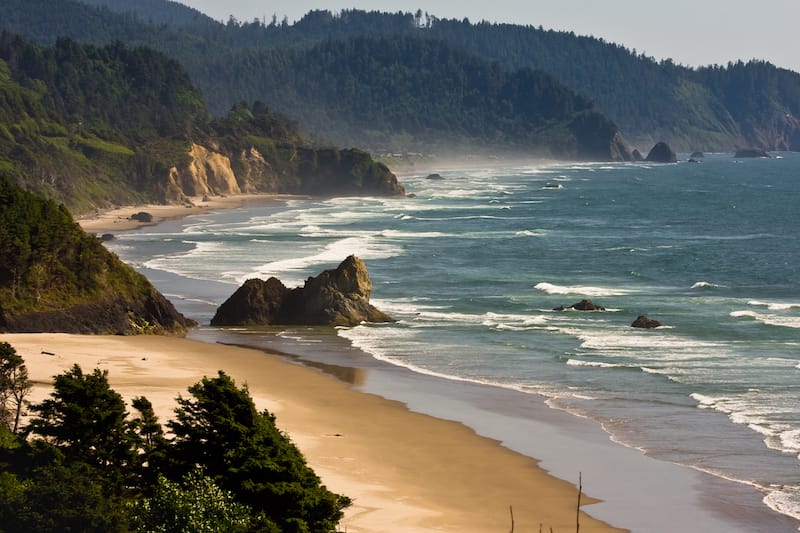 Wine enthusiasts should definitely do the Downtown Coos Bay Wine Walk to check out participating wineries (make a $10 donation and you'll be able to take home a commemorative wine glass).
Enjoy beer, food, shopping, music, and playing disc golf at the First Annual Summer's End Festival, indulge in music in Seaside during First Saturday Art Walk, and unleash your competitive spirit at Sunset Bay Trail Runs.
The Oregon Coast is an amazing place to find several small towns with interesting vibes in the state.
Salem
Location: Massachusetts
Average temperatures and precipitation: Highs of 73F and lows of 56F; 4 days of precipitation
Reasons to visit Salem in September: the haunted season starts, fall foliage comes around the end of the month
When Salem's small-town charm comes in contact with the seasonal splendor of fall, you get magic, haunted happenings, and fun.
To celebrate Salem's four centuries of history with herbs and spices, make sure not to miss the Salem Spice Festival, with colonial music, herbal remedies demonstrations, games, open-hearth cooking, storytelling, and other fall treats.
Salem Food Truck and Craft Beer Festivals are other great options for foodies.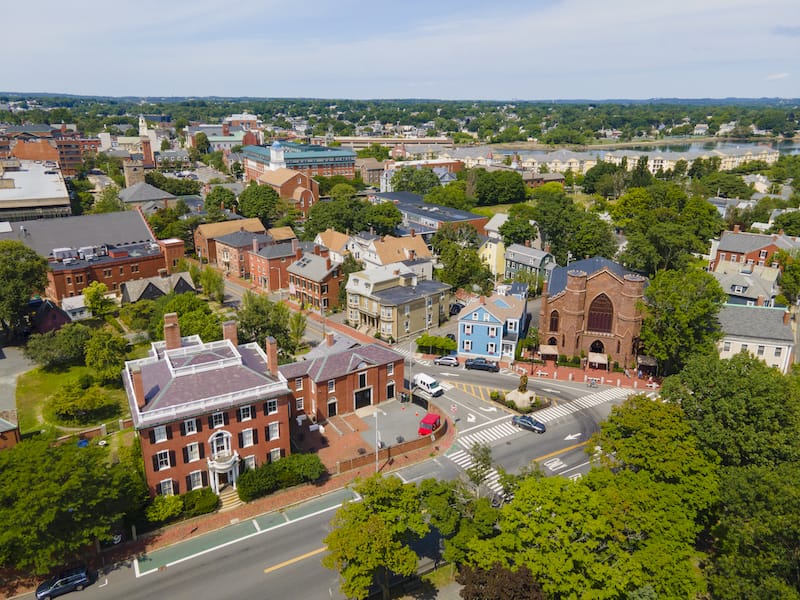 This two-day festival features some of the area's most popular food trucks as well as a number of regional and national craft breweries. It is the perfect weekend or day trip from Boston in the fall.
Endless Night Salem Vampire Ball is the largest gathering of vampires in Salem's history, where you can connect with fellow vampires through discussions and group activities at the Old Town Hall.
Your Salem trip won't be complete without visiting Salem Wax Museum and Frankenstein's Laboratory, Salem Witch Village, and soaking up spooky tales of the town's witch trial history by taking a Haunted Salem Witch City Tour.
Grand Rapids
Location: Michigan
Average temperatures and precipitation: Highs of 73F and lows of 52F; 8 days of precipitation
Reasons to visit Grand Rapids in September: lots of events for beer lovers, Sunflower festival, perfect temperatures
September may be one of the best months to travel to Grand Rapids, one of the best cities in Michigan.
Take a stroll along the Mackinac Bridge Walk on Labor Day, attend the Sunflower Festival, dance at the Frankenmuth Oktoberfest, view stunning art at the world-famous Art Prize, and be wowed at the AutoFest in Frankenmuth, and savor apple treats at Michigan apple festivals.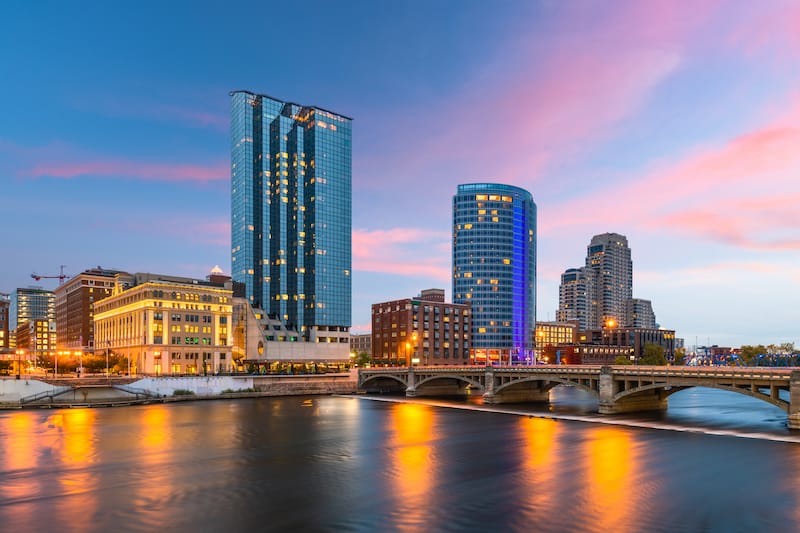 Make sure to visit the Frederik Meijer Gardens & Sculpture Park to experience one-of-a-kind fall foliage, tour Harmony Hall or Founders Brewing Company for a taste of pumpkin beer and other seasonal specials, enjoy the great outdoors at Blandford Nature Center, and head to the 1,500-acre Millennium Park to hike or bike along 18 miles of tree-lined trails or canoe or kayak to explore the park's 100 acres of water and four miles of shoreline.
Nashville
Location: Tennessee
Average temperatures and precipitation: Highs of 83F and lows of 62F; 8 days of precipitation
Reasons to visit Nashville in September: summer heat and crowds are gone, Jazz on the Cumberland
With summer crowds gone and a number of festivals popping up throughout the month, September is a fun time to visit Nashville.
A one-of-a-kind experience awaits you aboard the General Jackson Showboat, where you can savor a delicious meal, listen to music, and take in splendid views of the Cumberland River.
Choose the dinner cruise for a romantic time with gorgeous sunset views.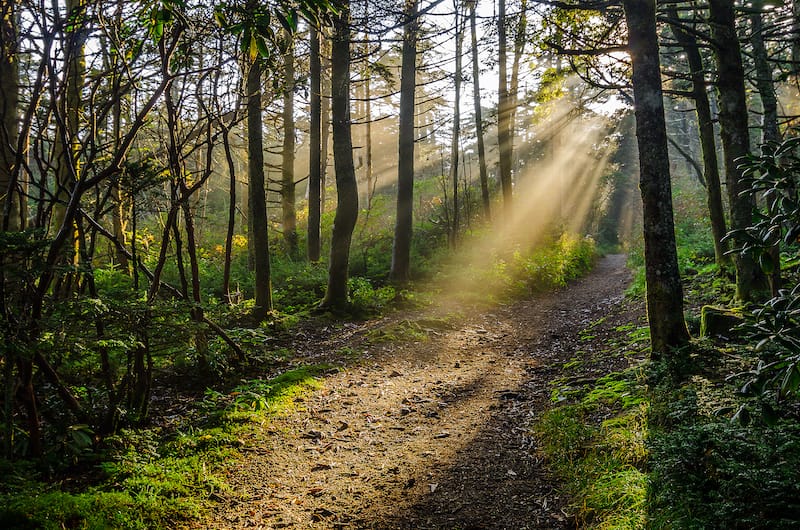 The Homes of the Stars Bus Tour is one of the exciting things you can do in Nashville, which gives you a tour of the homes of many popular country music stars such as Darius Rucker, Taylor Swift, Miley Cyrus, Nicole Kidman, etc.
September is the ideal time to catch a great performance at the Nashville Nightlife Dinner Theater, immerse in jazz music at Jazz On The Cumberland, see a show at the Grand Ole Opry, enjoy free performances during the Nashville Shakespeare Festival, and take a ride on the hilarious Redneck Comedy Tour Bus.
The Black Hills
Location: South Dakota and Wyoming
Average temperatures and precipitation: Highs of 66F and lows of 33F; 4 days of precipitation
Reasons to visit The Black Hills in September: still mild enough to do a lot of hiking, Buffalo Roundup at Custer State Park
With pumpkins, scenic drives, and classic hot rods, it's no wonder that people flock to the Black Hills in September to enjoy spectacular fall events.
Bike along the 109-mile Mickelson Trail, following trestle bridges, old rail beds, and rock tunnels, and admire epic views.
Immerse yourself in the Wild West scene at Custer State Park's annual Buffalo Roundup, where cowboys and cowgirls drive a herd of over 1,400 buffalo to the corrals.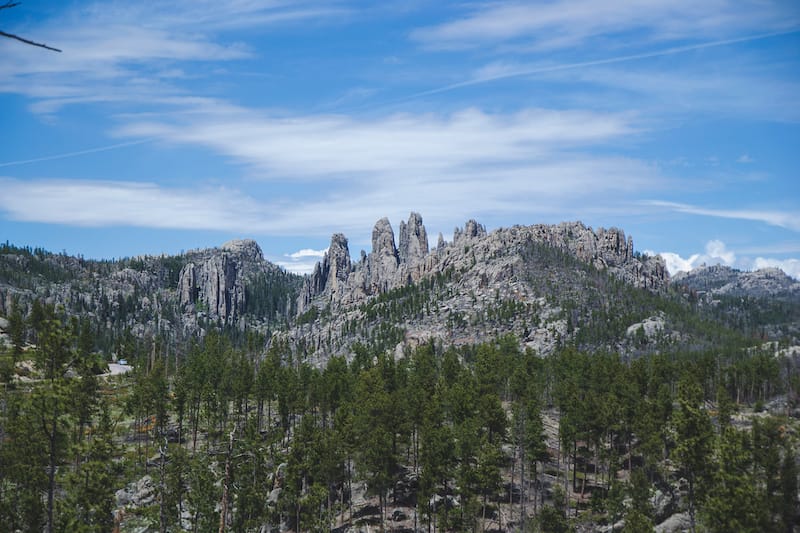 You can also join the 10th Annual Rush No More Car/Bike Show and Shine, which offers food, games, music, and fun for all ages, or the 5th Annual "Sturgis Off-Road Rally," where you can enjoy a poker run, ride on your own, watch barrel races and more.
For an edge-of-your-seat experience, check out the Deadwood All in Freestyle Motocross & Pro Arenacross Race to get your daily dose of adrenaline by watching the best riders in the world show off their skills.
For beer-lovers, make sure not to miss the Hops & Hogs: Craft Beer Fest.
Washington D.C.
Location: District of Columbia
Average temperatures and precipitation: Highs of 81F and lows of 59F; 7 days of precipitation
Reasons to visit Washington in September: summer heat is gone and kids are back in school, DC Festival of Magic
September may be one of the best months to travel to Washington, DC.
Experience a weekend full of magic and mystery at the DC Festival Of Magic, indulge in the world of jazz at the dazzling waterfront District Wharf during the 18th annual Jazz Fest, see Broadway's Hamilton, or catch a game of one of DC's sports teams like the Washington Nationals (baseball) or DC United (soccer).
For an international experience, check out the Around the World Embassy Tour, where you can tour 30 different countries' embassies.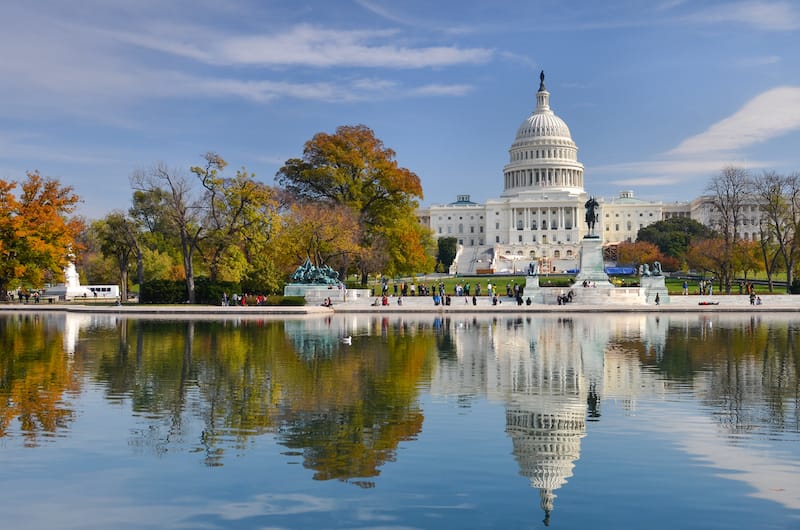 Other activities in September include the Broccoli City Festival, where music and art meet, and the National Book Festival where you can get autographs from some of your favorite best-selling authors.
September in Washington is still rolling with the summer concert vibes, so you can enjoy performances from big-name acts to local bands, including Elton John, Sting, Twenty-One Pilots, and Daddy Yankee.
Calforniaʻs Wine Regions
Location: California
Average temperatures and precipitation: Highs of 80F and lows of 52F; 7 days of precipitation
Reasons to visit Wine Country in September: harvest season!
The best way to say goodbye to summer in Wine Country is by enjoying wine tasting parties at local wineries and attending the many festivals.
BottleRock is Napa's epic three-day multi-sensory event which has featured big names such as Megan Thee Stallion, the Village People, Matt Nathanson, and many other well-known singers.
Sip wines from over 30 Mount Veeder wineries in Napa Valley at Taste of Mount Veeder or Calistoga Harvest Table, level up your dining experience with Chef Michael Chiarello at a dinner hosted by Brion Winery, and pair a lobster dinner with great wines at Simi Winery.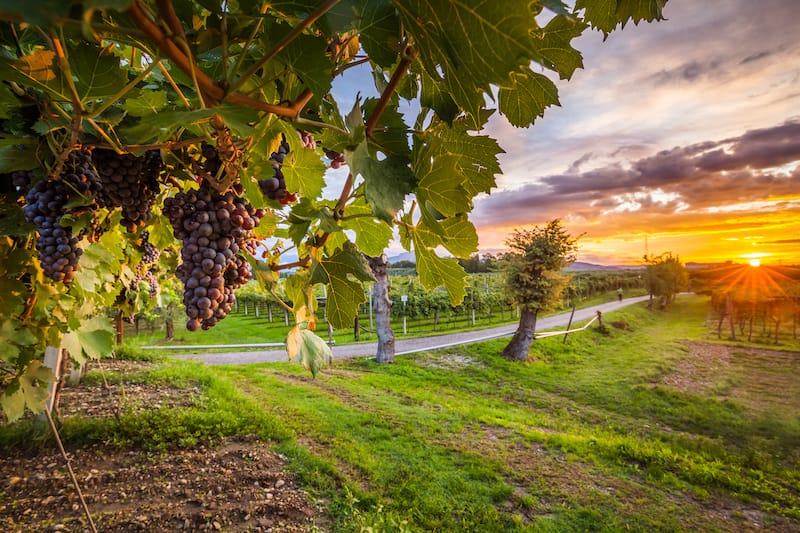 Besides savoring delicious wines, you can marvel at the works of local artists on a self-guided tour along the Sonoma Art Trail, and step into the studio of William T.
Wiley at di Rosa in Napa to admire Fort Phooey, catch a great performance at the Blue Note or Uptown Theatre in Napa, and enjoy a mix of jazz, blues, soul, and funk music at the two-day Russian River Jazz & Blues Festival.
What are the best places to visit in September in the USA, in your opinion? Drop us your tips in the comments! Thanks!
More USA Seasonal Guides
Pin this USA in September Guide