One of the best months to visit the US is June – these are the best places to visit in June in the USA!
Are you looking to kick your summer off with a trip? We have a list of some amazing destinations to consider and we think they are the best places to visit in the US in June.
We tried to avoid places that are too hot (sorry, Southwestern USA!) and opted for places with a more comfortable climate. These are mostly cities, states, and regions – so click here if you're looking for the best national parks to visit in June instead.
Where to Travel in the US in June
Wyoming
Average temperatures and precipitation: highs of 79F and lows of 57F; 9 days of precipitation
Reasons to visit Wyoming in June: wildlife viewing, warmer temperatures, wildflowers in bloom
Recommended by: Rachel and Clark at Seeking Our Someday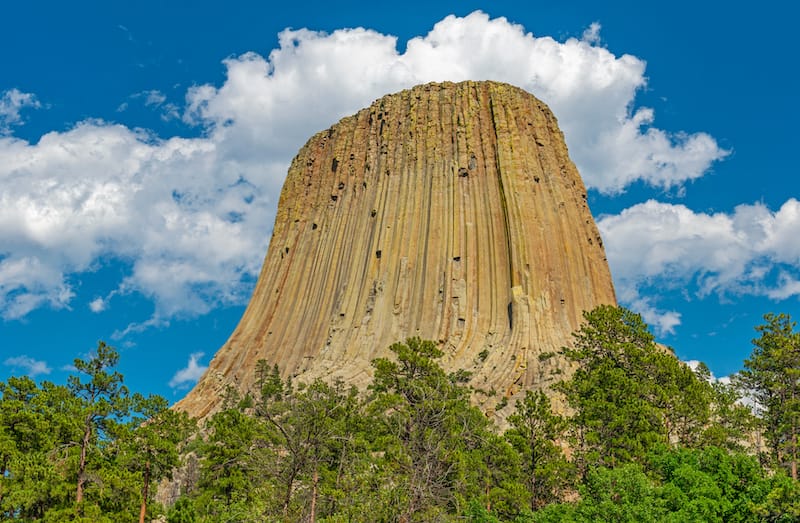 Home to so much wildlife and untouched beauty, Wyoming seems to wake up from its winter slumber in June. On the western side of the state, June is one of the best months to visit the Jackson Hole area.
Yellowstone National Park and Grand Teton National Park hum to life in June with the grizzly bears emerging from hibernation, moose giving birth to new calves, and birds showing off some of their most vibrant plumage of the year.
These popular national parks provide some of the best wildlife viewing in the United States. With mild, early summer temperatures and fewer crowds than July and August, June is a great time to explore these national parks and the Jackson Hole area. Read more about the best things to do in Jackson Hole.
To the east of Jackson Hole, the Wind River Range also comes to life in June with fields of blooming wildflowers, thawing alpine lakes, and dramatic mountain backdrops. Make sure to explore the Cirque of the Towers trail for one of the most beautiful backcountry destinations in the Rockies.
On the eastern side of Wyoming, Devils Tower is another bucket list destination with its unique rock columns. Although Devils Tower is a well-known climbing destination, the climbing is closed during the month of June due to the Peregrine Falcon nesting season.
June is a great month to visit this part of the state for comfortable temperatures and to view these beautiful falcons nesting in their natural habitat.
Oregon Coast
Location: Oregon
Average temperatures and precipitation: highs of 63F and lows of 50F; 8 days of precipitation
Reasons to visit the Oregon Coast in June: charming seaside towns, better (and calmer!) weather, festivals
Recommended by: Katie at Two Wandering Soles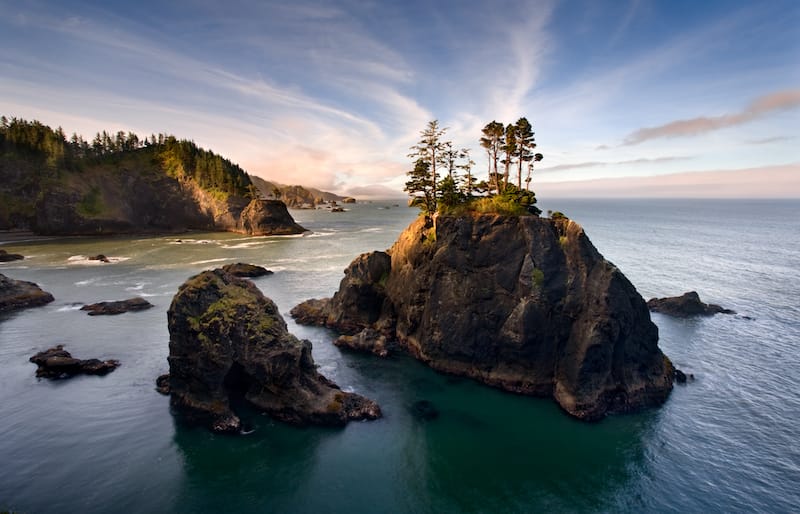 With small fishing villages, lush forest hikes, and wild beaches, the Oregon Coast makes an excellent trip in the late spring and early summer months. With rising temperatures and summertime festivals beginning for the season, June makes an excellent choice for planning your Oregon Coast road trip.
Be mindful that it is also a very popular time to visit, making it extra important to make reservations at hotels and campgrounds in advance. Whether you have one weekend or one month, there are plenty of adventures to be had along this stretch of coastline.
Starting with the northernmost town on the Oregon Coast, Astoria is a charming town to explore, sample craft brews next to the ocean, and do a little hiking. You can even see some of the spots featured in the eighties classic The Goonies, which took place in this harbor town.
Another must-visit is Cannon Beach, which is known for its iconic Haystack Rock, a formation that sits just offshore. Explore the tide pools on the beach by day, and stay for a sunset bonfire at night.
Heading south of Cannon Beach, stop along the way at any of the tiny charming towns that strike your fancy. Explore the wide-open beaches, shop for souvenirs in the cute boutiques, look for whales, take in all sorts of interesting rock formations, and dine on fresh seafood.
If you make it down near the California border, you'll be rewarded with some of the most incredible vistas on the entire coast at Samuel H. Boardman State Scenic Corridor. If you're a budding photographer, you surely won't want to miss this place.
The Oregon coast also makes for the perfect weekend trip from Portland and many other places in the region!
Manchester
Location: Tennessee
Average temperatures and precipitation: highs of 85F and lows of 62F; 8 days of precipitation
Reasons to visit Manchester in June: delicious food, Bonnaroo Music Festival, nature opportunities nearby
Recommended by: Catalin at Travel Trained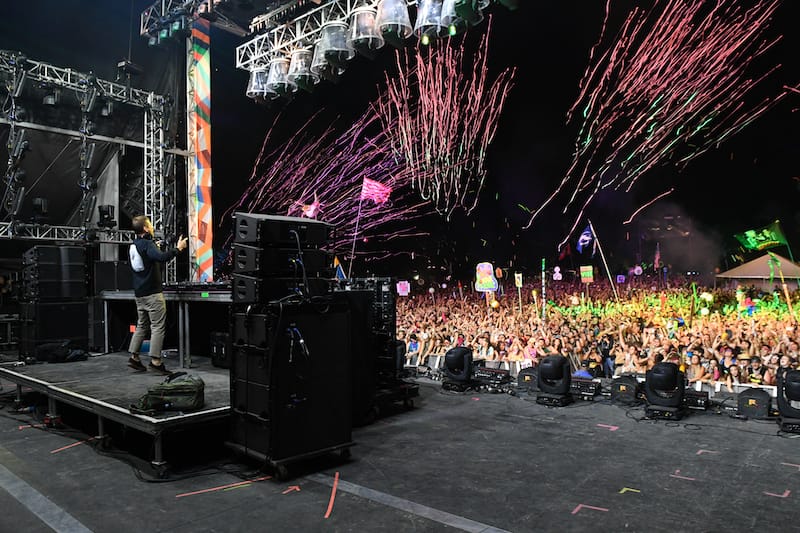 If you are looking for a truly unique musical experience during the month of June, my best recommendation is Manchester, Tennessee, home to the Bonnaroo Music and Arts Festival.
The annual, four-day event has been hosted on a nearby 700-acre farm since 2002. The festival boasts multiple stages, with different styles of music ranging from indie to classic rock to reggae and much, much more. But that's not all there is to do in Manchester!
You can explore the Big Falls at the Old Stone Fort State Archaeological park if you're looking to put on your hiking boots. Don't forget to bring your hiking camera and immortalize the moment with the best shots.
If you're looking for something with a little more speed, there is the AEDC Mountain Bike Trail. History buffs can enjoy the Arrowheads/Aerospace Cultural Center, which focused on the history of the area.
Any adult weekend wouldn't be complete without a visit to the Beans Creek Winery, the George Dickel Distillery, or the nearby Jack Daniels Distillery in Lynchburg, Tennessee. There are also not one, but two golf courses, the Old Stone Golf Course and the Willow Brook Golf Club.
When you've had a full day of exploring, it's time to sit down and enjoy some of the local restaurants. Bites of Europe offers exactly as its name implies, a little taste of European dishes to try in the heartland of America.
There are also several family-owned restaurants, like Emma's Family Restaurant serving up staples like french toast, grits, roasted turkey, and more. If you've got a taste for some souther barbeque Prater's Bar-B-Que & Catering may be calling your name, but make sure you get there early because it's very popular during Bonnaroo.
If you are planning to visit Manchester, Tennessee, I recommend that you book your trip early. The hotels fill up months in advance, especially during Bonnaroo. Between the music fest, outdoor exploring, and small-town experience, Manchester is an experience you will never forget.
Sitka
Location: Alaska
Average temperatures and precipitation: highs of 58F and lows of 44F; 12 days of precipitation
Reasons to visit Sitka in June: hiking opportunities, King Salmon fishing, Sitka music festival, low(er) rainfall
Recommended by: Editor's choice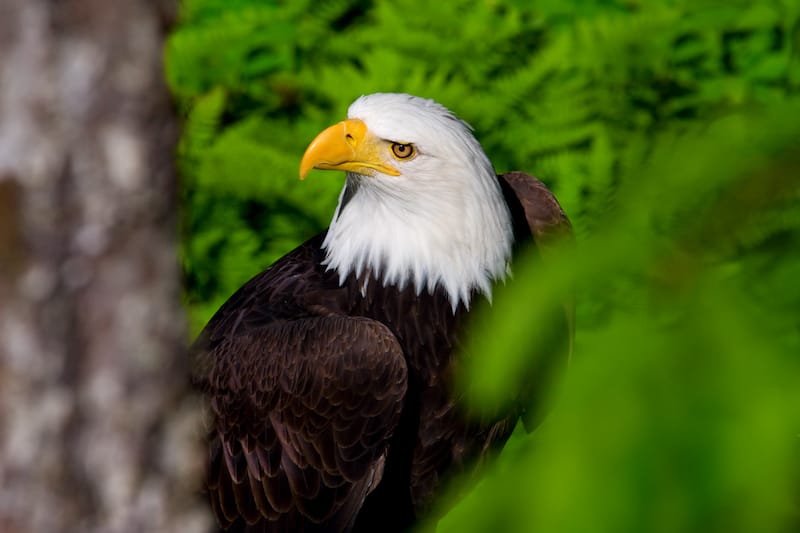 A fantastic American destination to visit in June is the beautiful coastal city of Sitka, Alaska. Located on the west side of Baranof Island, it is the largest city-borough in the United States and there is plenty to do there during the summer months.
First of all, you will experience longer days than the continental US experiences, allowing you to maximize your time in Sitka. The rainfall in June is less than every other month of the year, as well.
In Sitka, you can visit the Tongass National Forest and the Sitka National Historical Park, two places where you can enjoy some of Alaska's best hiking.
There are many things to do in Sitka to keep occupied – including visiting the 22 buildings listed on the National Register of Historic Places. If you're into fishing, June is prime King Salmon fishing season.
The Sitka Music Festival is also a popular event during June.
Cincinnati
Location: Ohio
Average temperatures and precipitation: highs of 82F and lows of 61F; 9 days of precipitation
Reasons to visit Cincinnati in June: several festivals, exciting weekend trips, outdoor shopping
Recommended by: Samantha at PA on Pause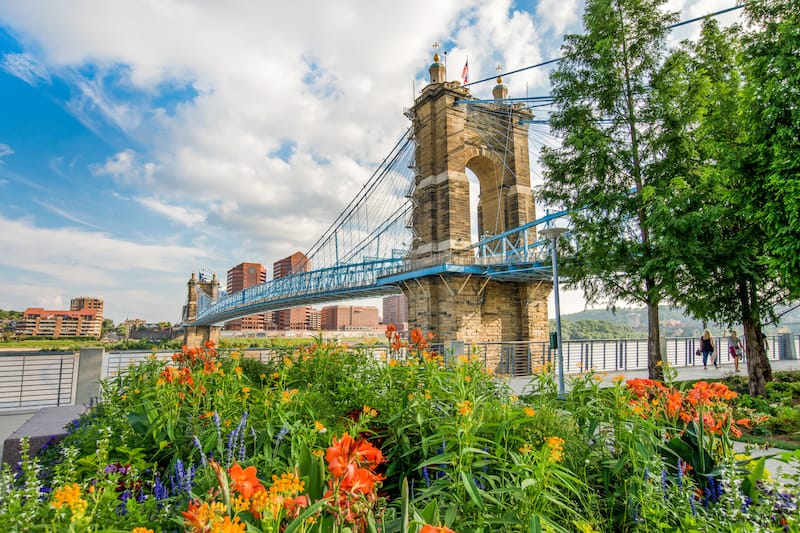 Cincinnati, a rust belt city in the southwest corner of Ohio, has made significant updates in recent years. Visiting the city in June provides ideal summer weather for outdoor festivals and activities.
The Cincinnati Fringe Festival, or Cincy Fringe, is the largest theater and performing arts festival in Ohio and takes place at the beginning of June. Catch one of over 200 performances during the 12-day festival.
Music lovers should consider attending the Bunbury Music Festival, held in Sawyer Point Park during the first weekend in June, to hear everything from pop-punk to rap performances.
Italian food and culture lovers should walk across the Purple People Bridge to attend the Newport Italian Festival during the second weekend in June. There is also one of the best wine regions in Ohio located in SW Ohio!
While in the city, stop in the Over-the-Rhine neighborhood, known for its trendy shops, bars, and restaurants. Also in the neighborhood is the historic Findlay Market, which also hosts a bustling outdoor shopping area in the summer.
Last, but not least, plan to catch a baseball game at Great American Ball Park. Evening temperatures in June are usually ideal for enjoying "America's Pastime."
Click here to check out the best weekend trips from Cincinnati. You can also find many of the best small towns in Ohio nearby!
Black Hills
Location: South Dakota
Average temperatures and precipitation: highs of 77F and lows of 58F; 8 days of precipitation
Reasons to visit the Black Hills in June: hiking opportunities, wildlife watching, festivals
Recommended by: Mark and Kristen at Where are those Morgans?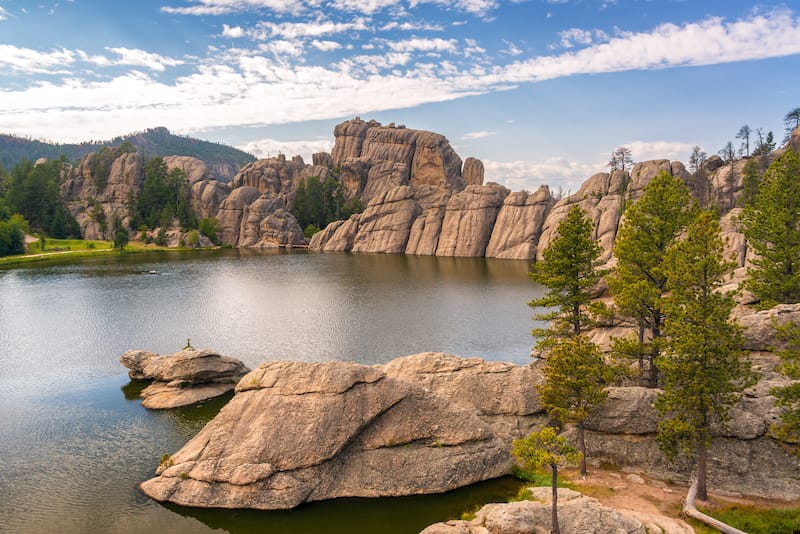 Western South Dakota's stunning Black Hills region is a beautiful part of the US to visit any time of year, but June might just be the very best month of all.
Perfectly comfortable weather conditions coupled with fewer tourists than peak Summer season make June the ideal time for taking on the spectacular Black Elk Peak hiking trail. Summit views from an old fire watchtower across four US states are extraordinary.
Mt Rushmore is arguably South Dakota's most famous landmark and late May into early June marks the beginning of the iconic granite sculpture's esteemed evening light show.
Make the most of the longest daylight month by getting an early start and being the only car driving super-scenic highways Iron Mountain and Needles.
Custer is one of the most beloved US State Parks, in part thanks to its amazing family-friendly, 18-mile wildlife loop drive. June is at the heart of Bison calving season which offers unique mother-and-calf viewing opportunities.
The annual Custer off-road rally, Wild West auctions and concerts in Deadwood, Sturgis' Camaro rally and Rush No More Blues festival, the Black Hills famous annual quilt show, and dozens of cycling events all take place in June.
Known as the land of infinite variety, don't miss out on an unforgettable South Dakota road trip this June.
Eastern Washington
Location: Washington
Average temperatures and precipitation: highs of 73F and lows of 46F; 5 days of precipitation
Reasons to visit Eastern Washington in June: wine weekends, state parks, comfortable temperatures
Recommended by: Editorʻs choice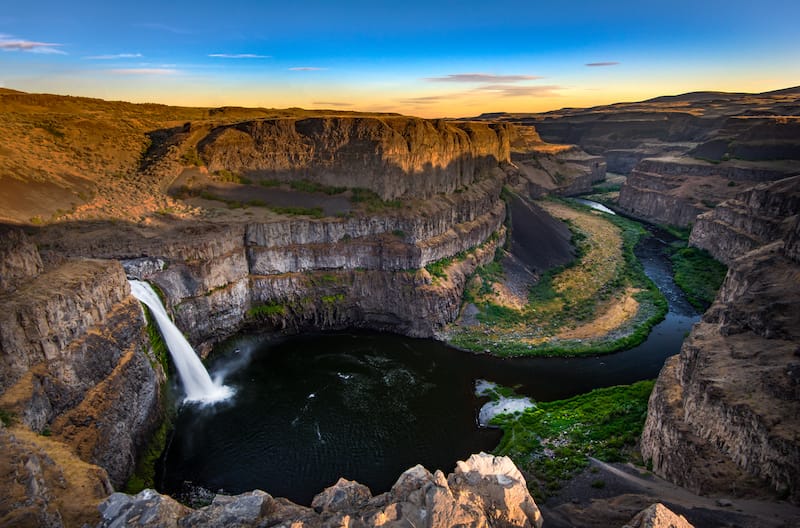 Eastern Washington is repeatedly overlooked in favor of the gorgeous western part of the state – but it definitely deserves a bit of love! It is one of my favorite regions on the west coast, actually.
June is a great time to visit as the winters are blisteringly cold and long. There are a lot of state parks worth visiting in Eastern Washington like Sun Lakes – Dry Falls State Park, Ginkgo Petrified Forest State Park, Steptoe Butte State Park, and more.
Another popular reason to visit the area in June is that you can plan an entire weekend around wine in Walla Walla!
There is plenty of accommodation in Walla Walla that you can call home for a few days and the city has one of America's most underrated wine scenes.
Hudson Valley
Location: New York
Average temperatures and precipitation: highs of 79F and lows of 56F; 8 days of precipitation
Reasons to visit the Hudson Valley in June: festivals, fresh produce (especially strawberries), hiking trails
Recommended by: James Ian at Travel Collecting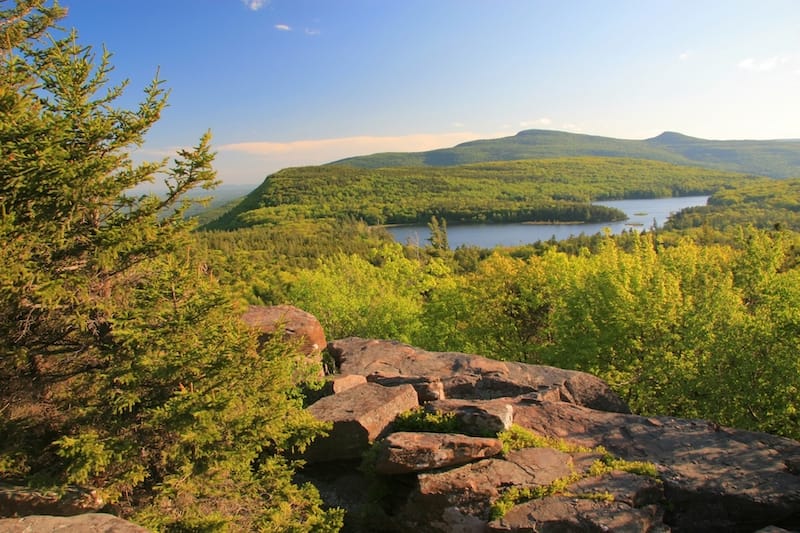 The Hudson Valley is a wide stretch of land on either side of the Hudson River between New York City and the state capital Albany, three hours to the north. June is the perfect time to visit.
The valley has plenty of farms that are open to agritourism. Some, like Kelder's Farm, offer hayrides and a bouncy castle for the kids. Others have farm stands where you can stop and buy fresh produce.
Many others such as Dubois Farms and Prospect Hill Orchards also offer U-pick fruit, and June is strawberry month! Visit one of the farms and pick all the fruit you like. Sweet cherries are also available in late June.
If you prefer to drink, visit a cider house like Brooklyn Cider House (actually in New Paltz, not Brooklyn). You can try their cider and eat woodfire pizza next to an apple orchard. Or visit one of several vineyards, including Milea Estate Vineyard, where you can enjoy their wines with views of the vineyards.
June is a great time to get out on the river. Two-hour sightseeing cruises leave from Kingston several times a day. Back on land, this is also the perfect time for hiking – and there are plenty of trails in the Hudson Valley to explore.
For an easy stroll, enjoy Poets' Walk, where Washington Irving got the inspiration to write Rip Van Winkle. For something more challenging, try the highly interactive rock scrambles to Bonticou Crag or through the Labyrinth and Lemon Squeeze at Mohonk.
If you'd rather do something a little more sedentary, June is also when the Great Hudson River takes place. The folk music festival, in Croton Point Park on the shores of the Hudson River, makes a great day out.
For a different type of entertainment, two classic old-school drive-ins – the Hyde Park Drive-in and the Overlook – open for their summer season in June. Step back in time to the fifties!
Or go back even further in history and visit one of the enormous mansions from the gilded age such as the Vanderbilt Mansion. Their grounds are open for picnics and house tours are available.
No matter what you like to do, there is something for you in the Hudson Valley – and June is the best time to do it!
Boise
Location: Idaho
Average temperatures and precipitation: highs of 84F and lows of 51F; 4 days of precipitation
Reasons to visit Boise in June: festivals, comfortable hiking temperatures, beat July crowds
Recommended by: Kay at The Awkward Traveller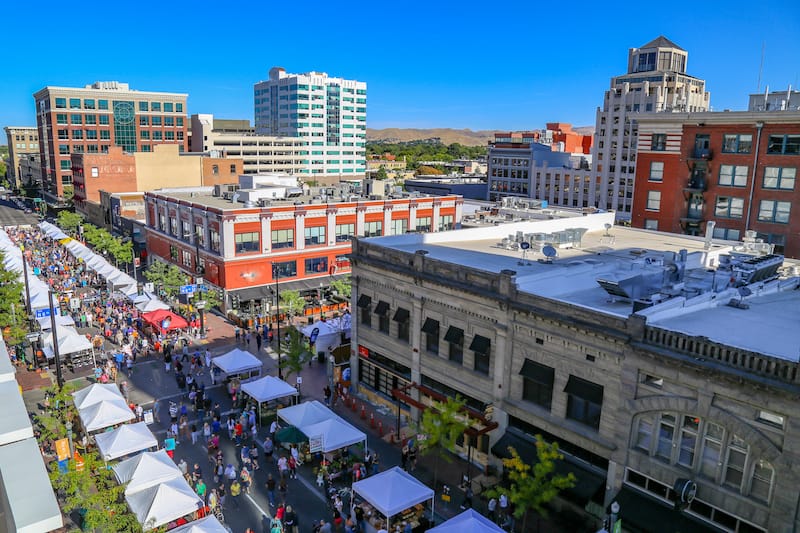 As a city that experiences every season without any unbearable extremes, Boise is a great choice for any month, but if you want a truly memorable experience, plan your trip around the month of June.
First, the weather is fantastic. Warm, but with plenty of shade under the lush green trees and a light breeze throughout the day, making it comfortable hiking conditions for nearby parks and trails.
Food lovers will especially love visiting Boise in June, as the annual Annual Greek Food Festival and Savor Idaho hit the expo, bringing flavors from all over the world right to downtown Boise.
June also marks the return of beloved food carts for the summer season. Eating your way through the town is one of the best things to do in Boise!
June is also a great month for music enthusiasts, with the Boise Music Festival toward the end of the month highlighting both upcoming and established local and regional artists, as well as headliners from more globally renowned musicians.
The annual Summer Solstice Masquerade Ball combines the whimsy of music with Boise's amazing theatrical talent, so if you aren't in town for the solstice, you can catch a show during the Idaho Shakespeare Festival, which starts up in June.
End your trip in Boise with a wholesome sendoff by attending the Boise Water Lantern Festival. Visiting Boise in June means that you can experience all of the fun summer events and activities but before the crowds of summer vacationers busy the city.
Click here to check out some of the best day trips from Boise.
Western North Carolina
Location: North Carolina
Average temperatures and precipitation: highs of 77F and lows of 53F; 11 days of precipitation
Reasons to visit Western NC in June: wildflower bloom, beautiful hiking opportunities, Great Smoky Mountains NP
Recommended by: Stephanie at Explore More, Clean Less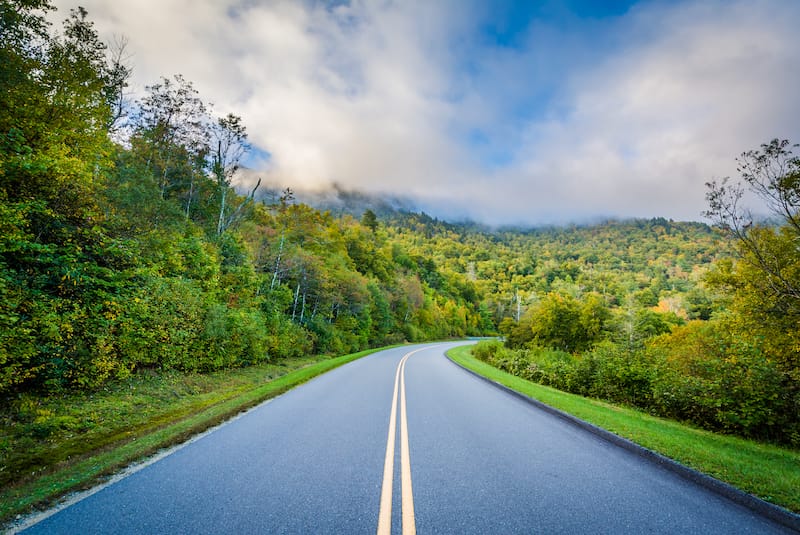 There's no bad month to enjoy visiting western NC, but visiting the region and the Smokies in June allows you to enjoy stunning wildflower and wildlife displays! There are so many places to put on a Blue Ridge Parkway itinerary in this part of NC as well!
The region is extremely lush and green, particularly during the summer months. June is warm enough to spend the day hiking trails and exploring waterfall swimming holes, with mountain breezes cooling off your tent or cabin at night.
Western North Carolina is well known for its hiking trails and waterways but visitors can also enjoy a culture rich in Appalachian music, art, and diverse cuisine options whether in small mountain towns or larger cities!
Check out some easy hikes in Smoky Mountains National Park before you go.
A few June-specific events to research before you go (specific dates will vary year to year):
Synchronous firefly display – for two weeks sometime between late May and mid-June, thousands of fireflies in the Smokies will flash in tune with one another, providing a surreal light show in certain parts of the mountains. There is a lottery through the national park to gain access to the best viewing spots.
Flame azalea bloom – sometime in mid to late June, the orange-red azaleas bloom throughout the mountains, most notably atop Gregory Bald and Roan Mountain.
Catawba rhododendron bloom – sometime in early June, beautiful pink-purple blooms will flank some of the prettiest mountain views and trails throughout the region.
Pittsburgh
Location: Pennsylvania
Average temperatures and precipitation: highs of 80F and lows of 60F; 10 days of precipitation
Reasons to visit Pittsburgh in June: baseball games, fun nightlife, several family-friendly activities
Recommended by: Editor's choice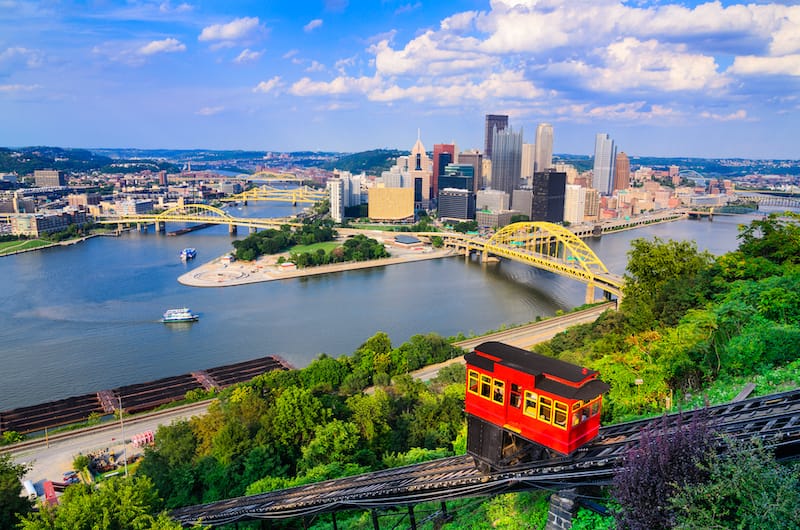 My favorite city in the United States is Pittsburgh – it is the largest city where my family hails from and I discover new and interesting things there every time I travel there!
June is a fantastic time to head to Pittsburgh as it is warm, but not as scorching as the southeast. The nights are cool enough that you can catch a bit of a break from the daytime heat.
Pittsburgh comes alive during the summers and you can visit Kennywood amusement park, go to a Pittsburgh Pirates baseball game, and so much more!
There are also several weekend trips from Pittsburgh that make the city a great base for some Western PA exploring.
Los Angeles
Location: California
Average temperatures and precipitation: highs of 79F and lows of 62F; 0 days of precipitation
Reasons to visit LA in June: Pride festival, Food festivals
Recommended by: Erin at The SoCal Gal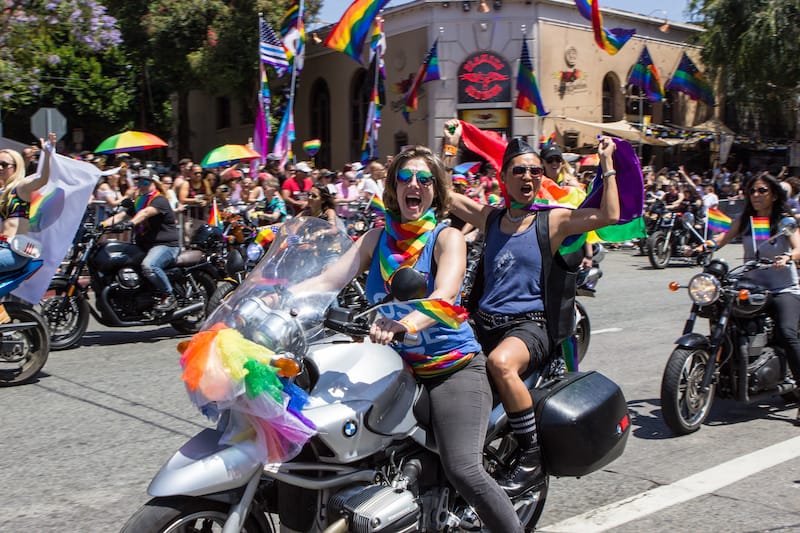 Los Angeles is a go-to spot for travel in the USA, especially in June! You won't want to miss out on all the festivals and events that take place there this month.
One of the most iconic parades and festivals is LA Pride – the second-largest Pride celebration in the country! This festival runs for 3 days long and is packed with educational booths, parties, food, eccentric clothing, and lots of love, inclusion, and acceptance!
LA Pride is free to attend, and the parade is the showstopper event of the entire weekend. Another sought-after festival in June is the LA Food Fest which brings together small restaurants, vendors, and food trucks in one location for this one-day fun-filled event.
Tickets are $70 per person and include all you can eat and drink (even beer, wine, and cocktails for this price!). This food festival is definitely worth the price point so come hungry and curious! LA Pride Parade & Festival and the LA Food Fest come up only once a year in the special month of June.
So don't walk, run to buy your tickets to sunny and bright Los Angeles, California, one of the best places to visit in June in the USA!
Charleston
Location: South Carolina
Average temperatures and precipitation: highs of 85F and lows of 74F; 7 days of precipitation
Reasons to visit Charleston in June: beautiful parks, nighttime concerts and activities, festivals
Recommended by: Dymphe at Dymabroad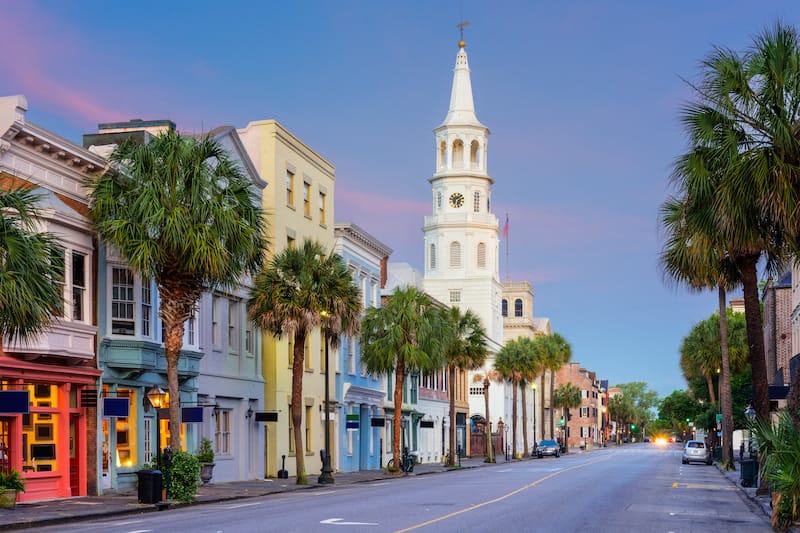 Charleston is one of the best places to visit in the USA in June. The city lies in the state of South Carolina next to the sea.
It is a beautiful city and there are many great Instagrammable places in Charleston. During June there are many things to do in Charleston.
One of the best activities is going to the Piccolo Spoleto Festival. This is an annual festival happening in June with a very diverse program. It includes jazz, dance, art exhibitions, poetry readings, film screenings, and much more. What's great is that about half of the events of the festival are free.
Another great place to go during June is White Point Garden. This is a beautiful park that is located at The Battery. During June, the trees are in bloom and look very pretty.
Furthermore, you can enjoy a concert during Jazz on the Harbor. During this event, you can listen to jazz music while you overlook Charleston Harbor.
Also, if you want to enjoy a concert with Reggae music, then go to the Reggae Nights Summer Concerts. This event takes place at James Island County Park and you can bring your own blanket.
Another one of the best things to do in Charleston is Nighttime at the Museum. This is a great event if you love history. During this event, there are history reenactments, special exhibitions, demonstrations, and more.
Burlington
Location: Vermont
Average temperatures and precipitation: highs of 76F and lows of 55F; 10 days of precipitation
Reasons to visit Burlington in June: lots of hiking trails, vibrant music and arts scene, delicious food
Recommended by: Karen at Outdoor Adventure Sampler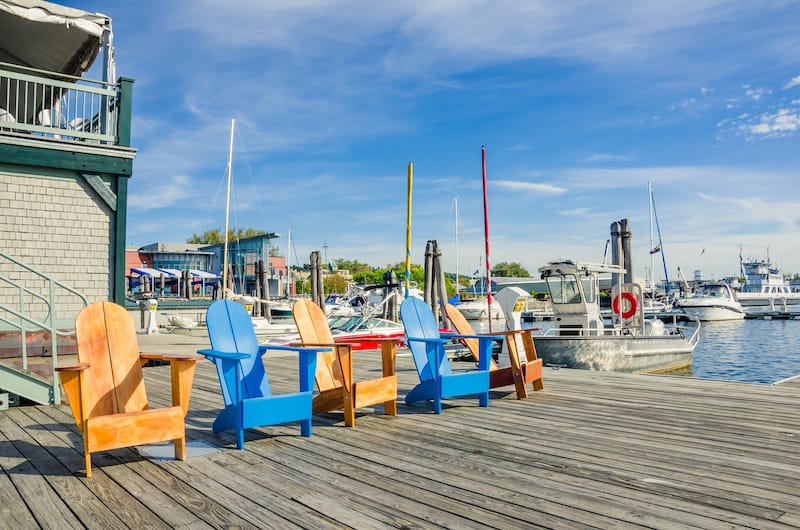 The vibrant city of Burlington, Vermont comes alive in June. The weather is perfect for outdoor activities around the city. Stroll along Waterfront Park for amazing views of the Adirondack Mountain peaks across Lake Champlain.
Rent a bicycle to pedal on the Burlington Bike Path. You can bike to fabulous beaches or enjoy one of the many hiking trails within the city limits.
Sample the busy arts and music scene in Burlington in June. Especially don't miss the Discover Jazz Festival with concerts in multiple venues across the city, many of which are free.
The pedestrian mall of Church Street is the place to be in early summer. Unique shops, street performers, and blocks of outdoor dining will make you want to stay all afternoon and evening. The farm-to-table movement influences most cuisine in Burlington. Even the food trucks that start showing up in the summer at the lake-side parks feature local fare.
Cruises on Lake Champlain on the Spirit of Ethan Allen boat are popular. Sunset, dinner, and narrated natural history cruises are all offered. Families can enjoy the Sunday Champagne brunch on the boat.
Craft brew, fine spirits, and hard cider are big in Burlington so be sure to stop by for a tasting. After that, grab a famous Vermont maple creemee and walk down to the waterfront for the best sunset in the Northeast.
Maui
Location: Hawaii
Average temperatures and precipitation: highs of 76F and lows of 59F; 2 days of precipitation
Reasons to visit Maui in June: festivals, safer swimming waters, Kamehameha Day
Recommended by: Editor's choice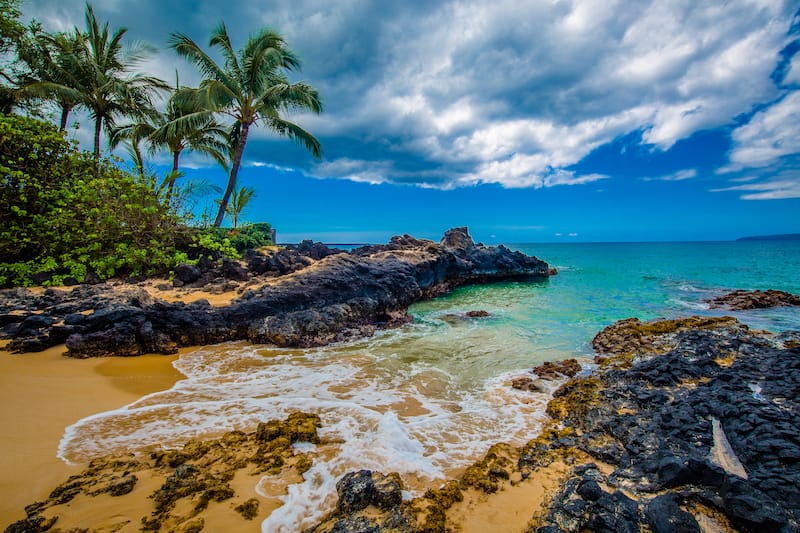 Let's be honest, there is really no bad time to visit Hawaii. Maui is no exception! If you're looking for one of the best places to visit in the US in June, look no further than Maui!
In June, swimming conditions are far safer and calmer than in other months… which is perfect for traveling families. While spring is considered to be the most optimal season to visit, June is right on the cusp of it all, with really ideal conditions.
During June, you will also have a chance to visit the Kapalua Wine & Food Festival – which is actually the longest-running food and wine festival in America!
On June 11, it is Kamehameha Day, a day in Hawaii that is celebrated to honor King Kamehameha, the first ruler of the Kingdom of Hawaii. There are celebrations widespread, as a result!
What are your favorite places to visit in the USA in June? Let us know the best places to visit in June in the US in the comments! Thanks!
Heading across the pond? Check out our guide to the best places to visit in Europe in June as well!
You Might Also Like
Pin this USA in June Guide