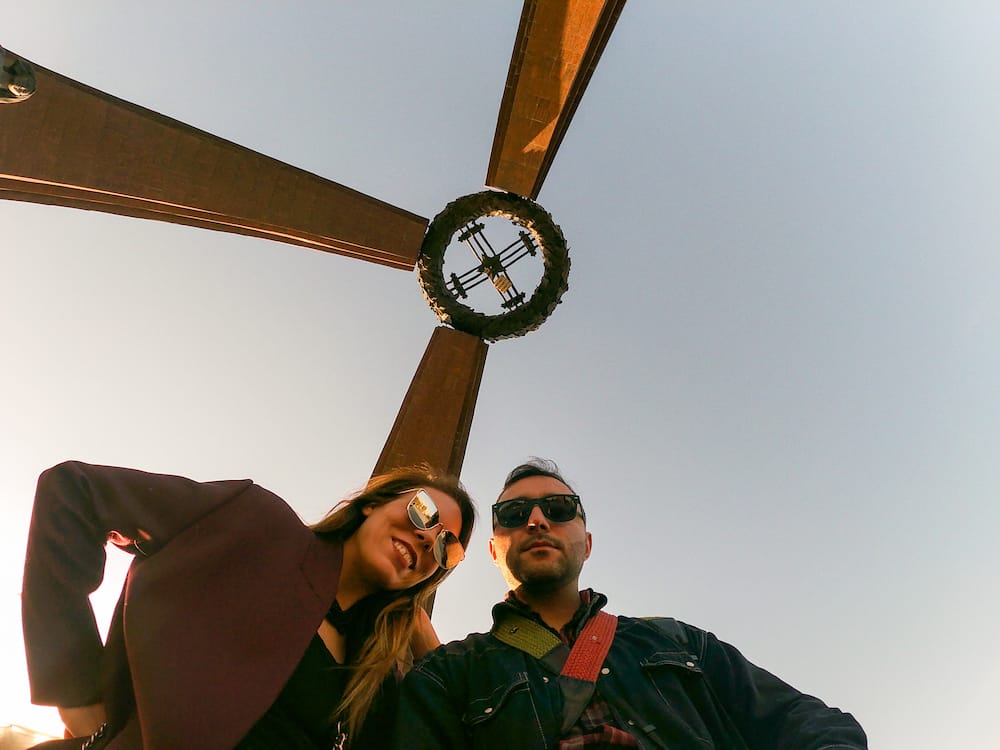 Hello and Barev! We're Megan and Aram and welcome to our little place on the web! We are friends coming from the United States (Megan) and Armenia (Aram) who met in Yerevan through a mutual friend. While we both have a background in Marketing, our differences and cultural upbringings made it far more fun to tackle this site together than Megan continuing it on her own… so here we are today.
Our blog focuses on a few regions specifically: the Nordics and Scandinavia + Eastern Europe, the Caucasus, and Central Asia. Megan spent four years living in Norway so you will also find a bit of expat and living in Norway information on the blog. The countries we mostly focus on are Norway, Faroe Islands, Azores, Kazakhstan, Armenia, and Ukraine. You will also find a lot about Italy because both of us have a crush on the country, food, and culture.
Aram has a huge passion for music (specifically metal), sports (football), and meeting new people. Megan loves delicious coffee and cozy cafes, sports (American football, golf, and basketball), and animals. You will read a lot about all of our passions on the blog mixed with our travel guides and stories.
In addition to this website, we also have an Armenia-focused website called Absolute Armenia that we have just started up in an attempt to aid travelers when traveling to Aram's home country and Megan's adopted home. Aram is from Echmiadzin, Armenia and Megan is from Richmond, Virginia but is based in both Yerevan, Armenia and Frankfurt, Germany. We have a third business that helps promote travel in Virginia.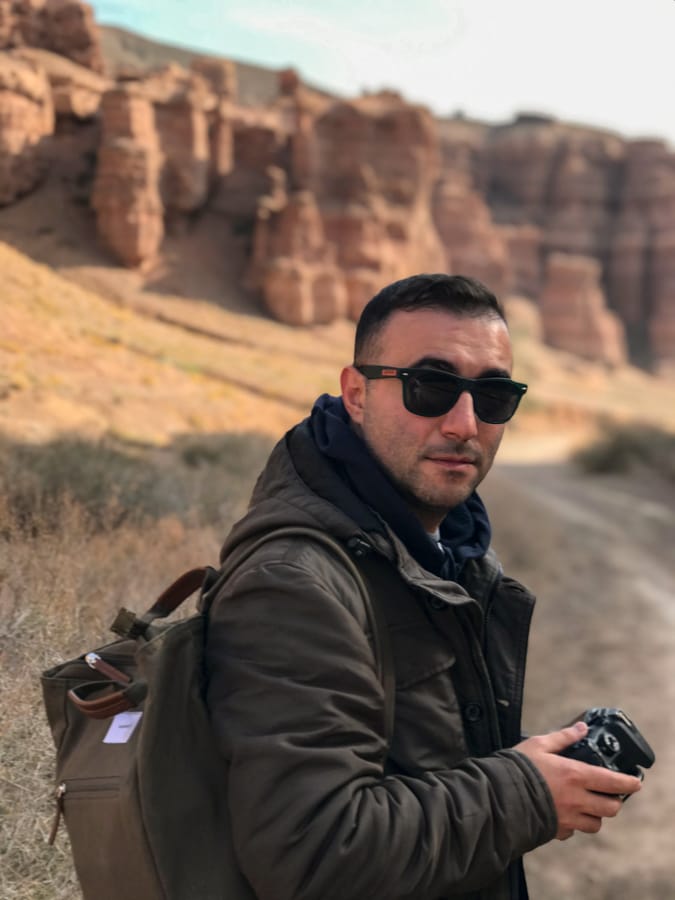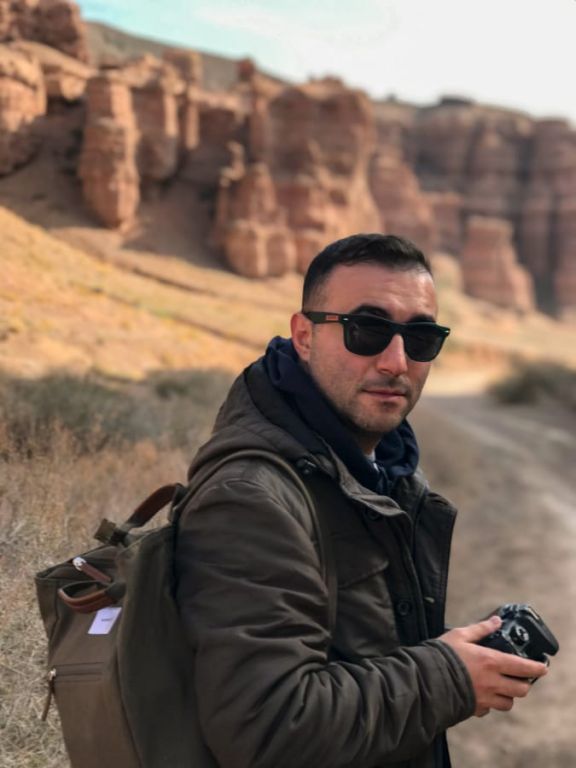 About Aram
Aram Vardanyan hails from Echmiadzin, Armenia… the Holy City of Armenia located around 20 kilometers from Yerevan. He is the more sensible, organized, and easy-going of the two. Some of his favorite places he has visited have been Italy, Portugal, and Thailand… but the list is always expanding.
Aram is passionate about bringing tourism to his gorgeous homeland, Armenia, and loves incorporating his love for sports and music when traveling. From attending metal concerts in Greece to horseback riding through the mountains of Kyrgyzstan to driving to the North Cape in Arctic Norway, Aram enjoys seeing the positive in any situation and loves meeting new people on the road.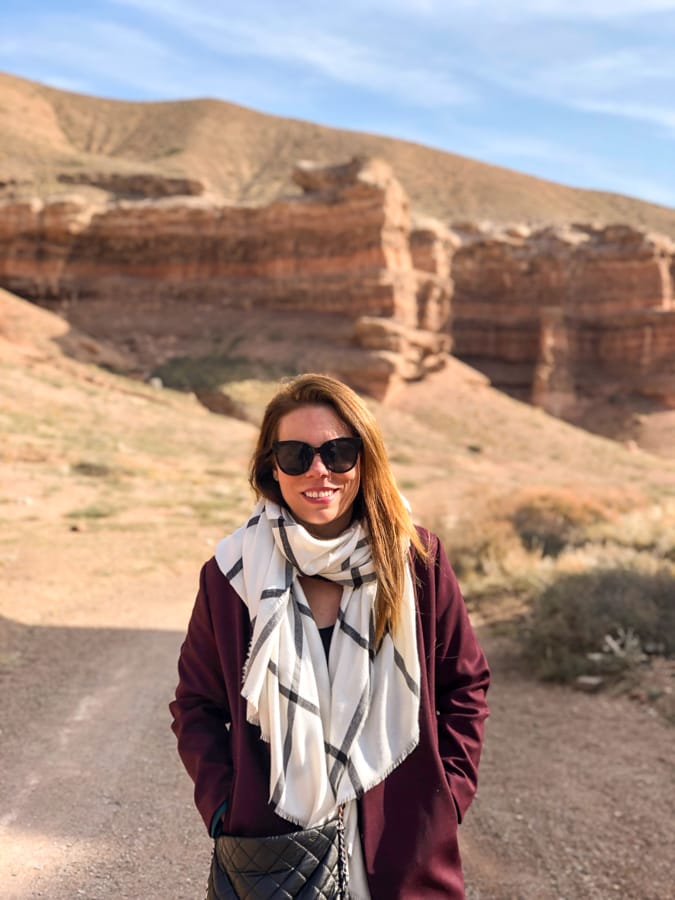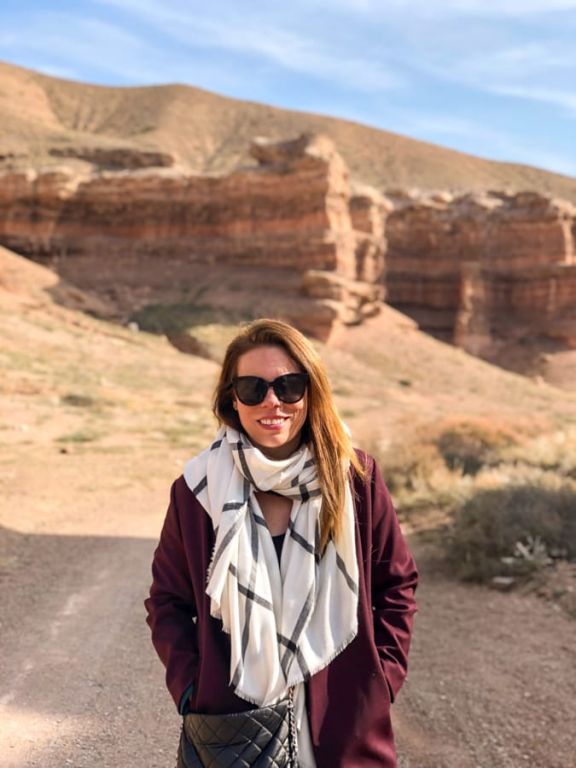 About Megan
Megan Starr comes from Richmond, Virginia but has called several countries home in the last decade, including Norway, Germany, and Armenia. She tends to be the creative, disorganized, and more impractical of the two… but it always leads to a good story. Her favorite countries are Armenia, Ukraine, and Kazakhstan.
She enjoys hunting down cozy cafes and sporting events when she is traveling and always has an appreciation for delicious food (although not served in a pretentious manner). From making friends with every dog on the street in India to snowshoeing around the Lofoten Islands, Megan is (almost) always up for an adventure… especially if it involves dogs.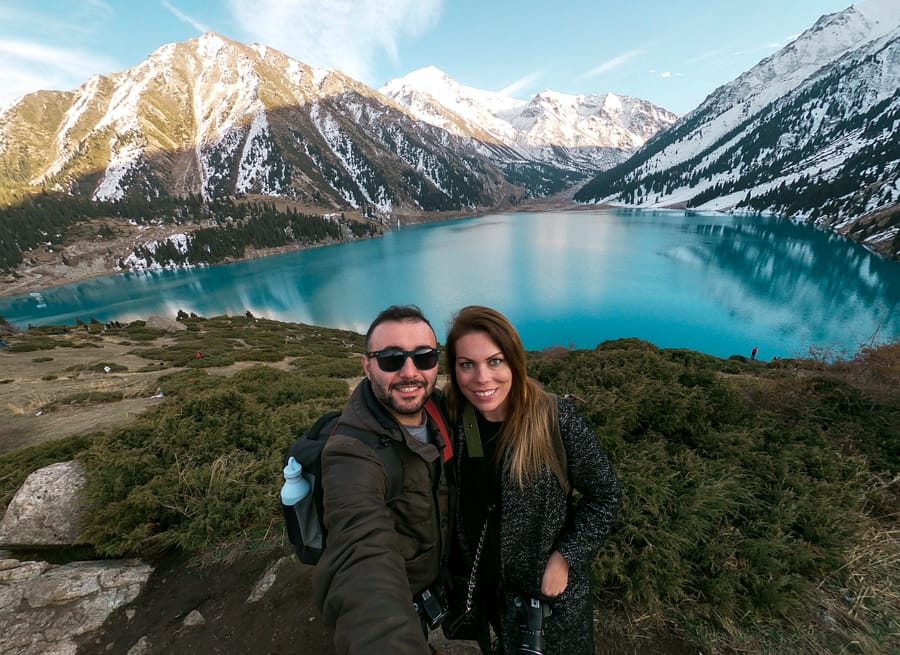 We're really happy you stopped by and we hope you stick around for a while! Please let us know if you have any questions or would like to get in touch with us on our contact page.