There are many things to do in Chicago in summer. The city really has a different pulse to it than during the long, snowy winters and the green spaces and locals really take to the streets and have a lot of fun.
Are you planning your trip to

Chicago

last minute?
Be sure to book your accommodation and tours in Chicago ahead of time to ensure availability!
Here are our top recommendations for tours in Chicago:
Here are our top picks for places to stay in Chicago:
Nobu Hotel Chicago (Luxury)
Level Chicago – Old Town (Mid-range)
Kasa Chicago South Loop (budget)
This is a guide on what to do in Chicago in June, July, and August. You will find so many cool activities in Chicago – from kayaking to bike riding, and more!
This is a guest post from Valentina Djordjevic, a Serbian native who has lived in Chicago for a decade. You can find her blog at Valentina's Destinations.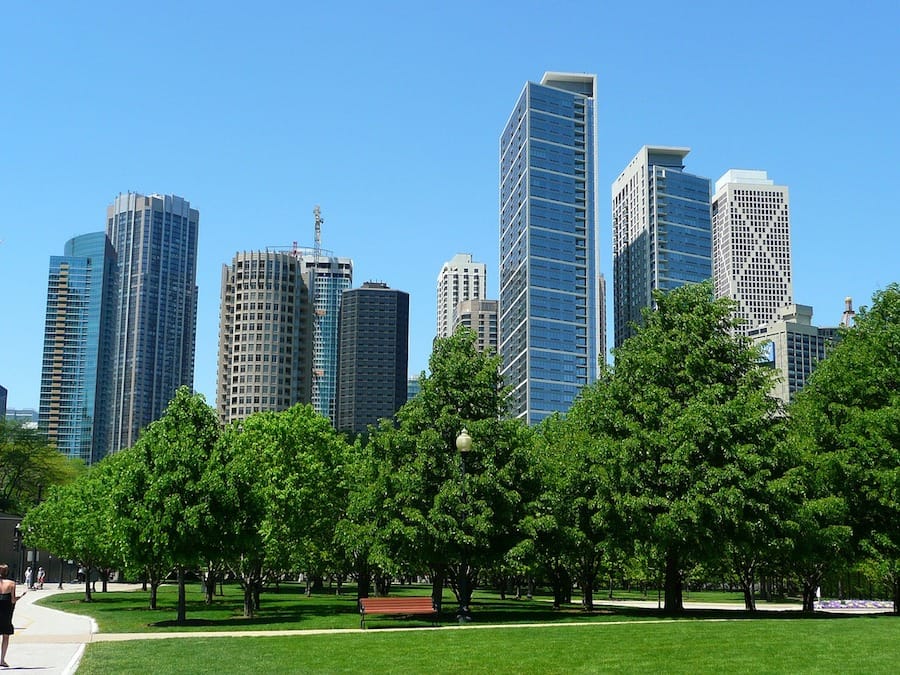 Renting a Car in Chicago (+ Other Transport Options)
One of the biggest things that you will need to consider when visiting Chicago is how you will get around the city (and nearby area)!
If you're traveling alone or in a small group, it is definitely best to rent a car. We love Discover Cars when traveling around the US as they have various insurance options to keep me secure at all times!
If you're traveling to Chicago with a larger group this may not be the most practical option, on the other hand.
I would definitely consider a charter bus service where you can get around with ease (and avoid the 'L' and taxis) and even explore the nearby area!
A company like GOGO Charters Chicago with help quote you an affordable rate depending on your group size and desires.
Chicago Charter Bus Company is another alternative that has fantastic rates and options when in the city.
Best Things to Do in Chicago in Summer
Play Volleyball on the beach
Along North Avenue Beach and Oak Street Beach, there are posts set up for volleyball courts. If you are traveling with a group, you can rent a net and ball. This is also a good chance to close to doors to your reliable rental car and be active on your feet!
If you are alone, you can always ask to join an existing game. For locals, we recommend joining one of the Living Social volleyball leagues.
For only $100, you'll be added to a team (of your chosen difficulty level) and be registered to play 7 matches. The matches usually take place in the evenings on weekdays. You are assigned one match per week.
Watch Fireworks at Navy Pier
Navy Pier is hot in the summertime. There's always something going on! While the events are constantly changing, the fireworks are a constant you can depend upon.
You can expect to see the fireworks shows on Wednesdays at 9:30 PM and Saturdays at 10:15 PM throughout the summer.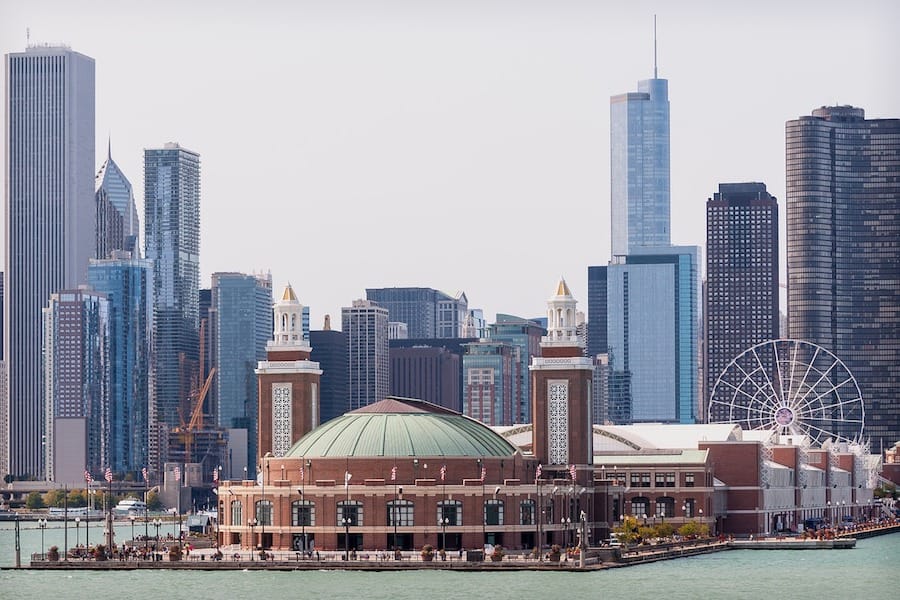 There is a fireworks show almost every week, but you should check the schedule for more information.
Enjoy the 606
The 606 Trail is Chicago's version of the High Line. It is located in Chicago's Logan Square neighborhood. The city took control of an abandoned rail track and turned it into a park with recreation trails.
The entire track consists of 2.7 miles. Along the trails, you'll find art installations and community engagement projects. You'll see some pretty cool murals!
This is a great place to walk, rollerblade, or ride your bike.
Dine Outside
Summer season is patio season in Chicago! No matter your budget, there's a great summertime patio for you to enjoy in Chicago.
If you're looking for casual dining, check out Small Cheval in Old Town or Flaco's Tacos in Streeterville. Flaco's Tacos has great weekday specials, including $3 Margarita Mondays!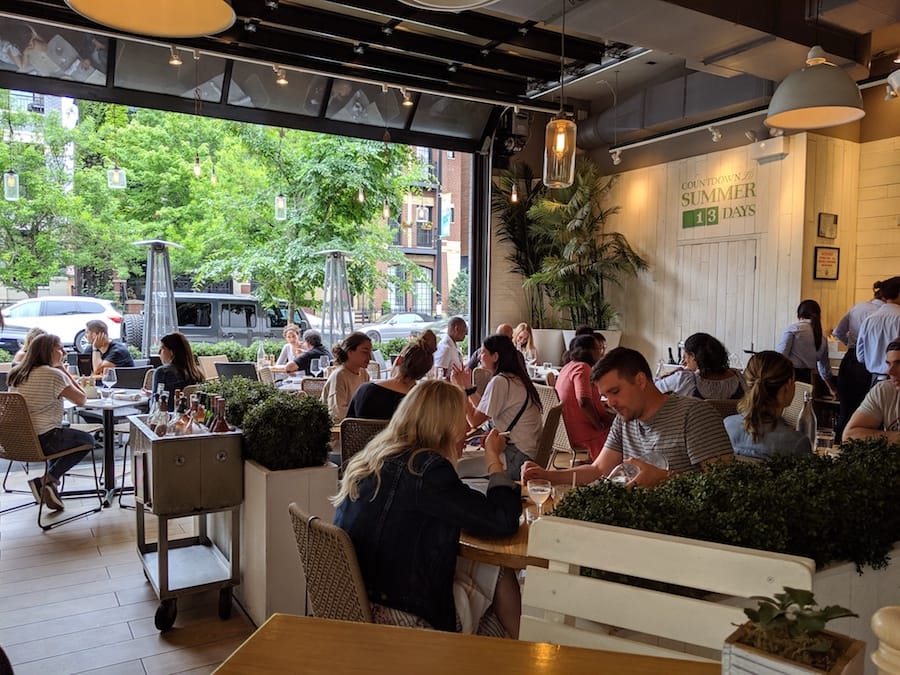 Mid-level dining options with patios include Las Fuentes in Lincoln Park, Parson's Chicken & Fish in Logan Square, and Parlor Pizza Bar in the West Loop.
Our top picks for fine-dining outdoors are Somerset in Gold Coast, Piccolo Sogno in River West, and Gibson's Italia. Somerset is located on Rush Street in Gold Coast.
This is where you'll find a lot of other fine dining options! See more date night restaurants in Chicago.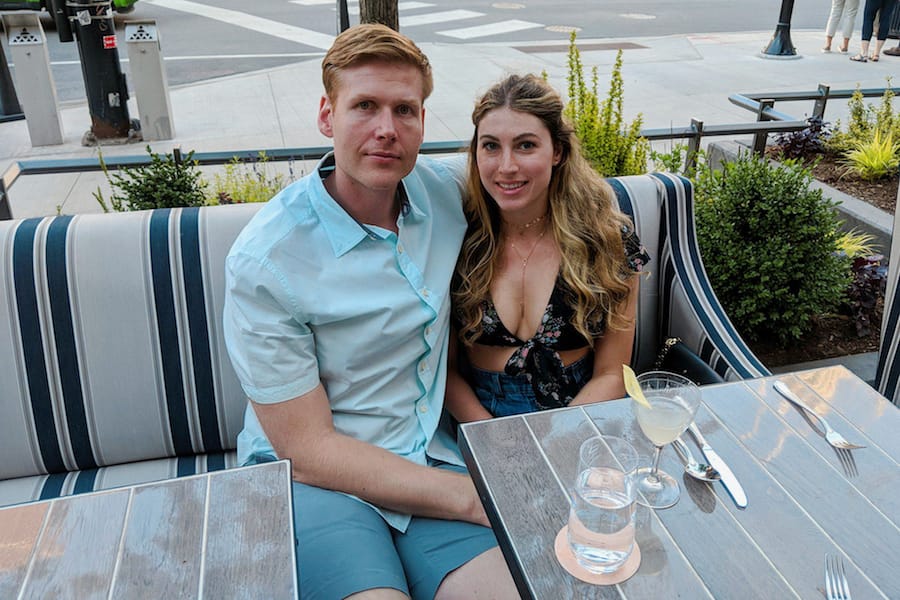 Millennium Park Free Events
Millennium Park is one of the most popular tourist attractions in Chicago's downtown Loop neighborhood. Not many tourists realize that Millennium Park offers a wide assortment of free public events.
From gardening classes to poetry workshops, house, and jazz music festivals… Millennium Park has something for everyone.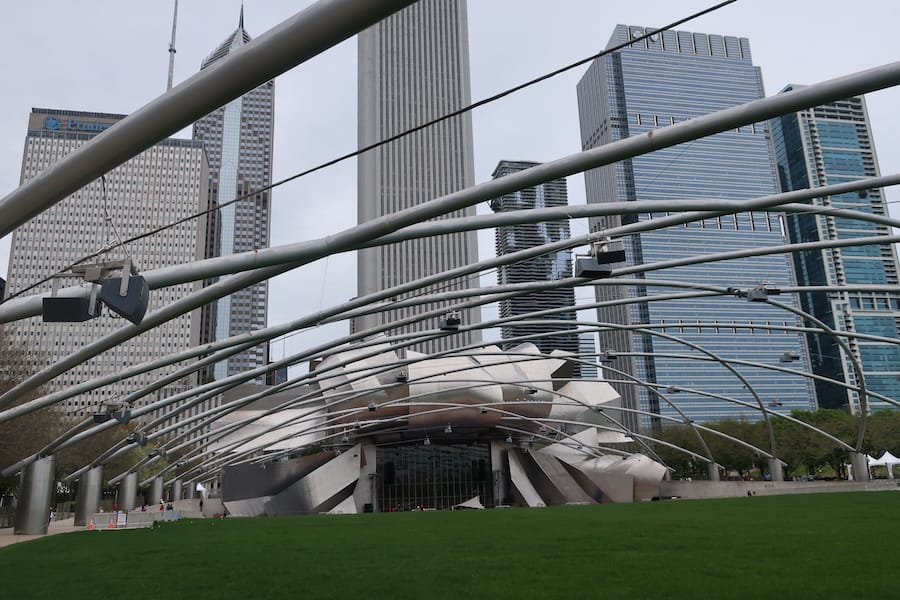 Two of the regular programs offered during summer are the workout class series and movies in the park.
June through August, Millennium Park screens a popular film every Tuesday at 6:30PM. Locals come, with their picnic blankets and popped popcorn, to enjoy a film as they sit surrounded by lit-up skyscrapers.
Festivals and Street Fairs
June through August, you'll find multiple street fairs and festivals going on in Chicago every weekend! Many neighborhoods host their own, "Taste of X" Festival.
The biggest and most popular are the Taste of Lincoln Avenue, the Taste of Randolph Street & the Taste of River North.
At each festival, restaurants from the neighborhood serve up bite-sized portions of their specialty dishes. The mother of all these festivals is the famous Taste of Chicago. The Taste of Chicago is usually held in mid-July.
Other popular festivals that take place every summer include The Lincoln Park Wine Fest, West Fest, the Old Town Art Fair, Chicago Taco & Tequila Fest, and the Chicago Food Truck Festival.
See what festival is going on in Chicago this weekend!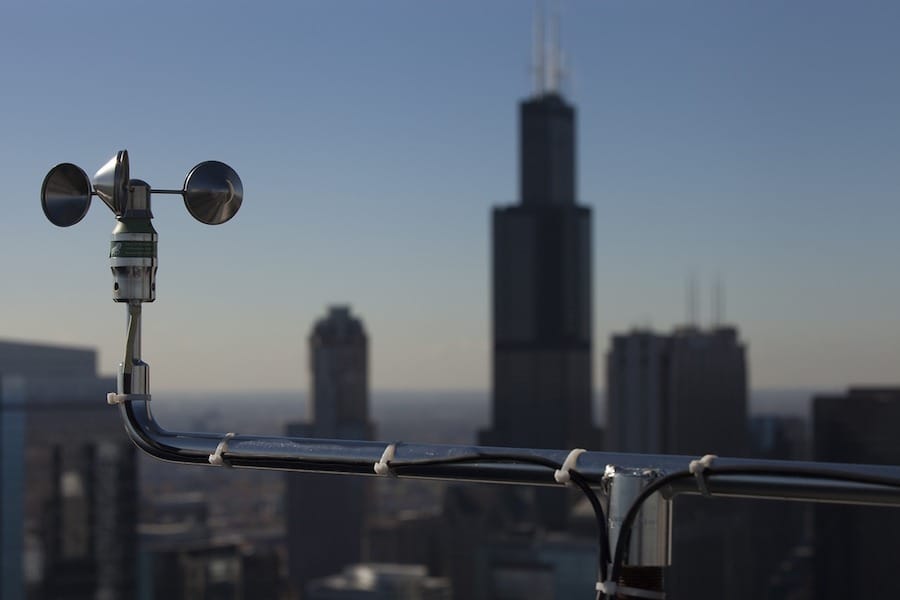 Get out on the Chicago Rooftops
Summertime is rooftop season in Chicago. Rooftops in Chicago are the best place to get together with friends, have a drink & listen to house music.
Also, you can enjoy spectacular views of the surrounding skyscrapers. The most touristy rooftop is John Hancock's Signature Room.
This place doesn't have an outdoor patio. We recommend Cindy's, London House, and Godfrey's IO. All of these have outdoor spaces and a clubby vibe.
If you're looking for something more relaxed, try the NoMI Garden or Drumbar. The best time to visit rooftops is in the early evening before they get too crowded or start charging a cover.
If you wait until 10 or 11 PM to go out, you may have to wait in line. Some places always have a long line (like Cindy's and London House), so you might have to tip the bouncer if you don't feel like spending an hour waiting!
Visit the Graceland Cemetery
The Graceland Cemetery is Chicago's best low-key attraction. It is located in Chicago's Uptown neighborhood. It is one of the largest Victorian-era cemeteries and an arboretum.
Many of the tombs in this cemetery have artistic and architectural significance.
During the 19th Century, many famous Chicago politicians, athletes, and intellectuals were buried here. For visitors, a self-guided audio tour is available on the website.
Bring headphones so you can learn more about the unique history of this place.
Chicago Water Taxi
Chicago's Water Taxi connects the main train stations to Chinatown and Michigan Avenue. Chicago connects to the surrounding suburbs via Ogilvie and Union stations.
If you're starting there, the water taxi is a cheap, efficient, and scenic route to Michigan Avenue.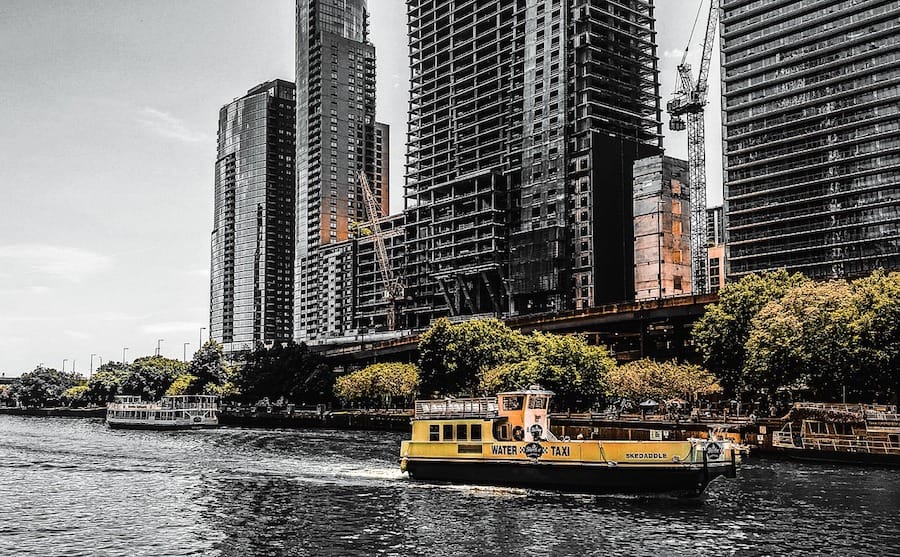 Along the way, you can get off at the Chicago Riverwalk or the River North neighborhood.
Once there, you'll be within walking distance to the Magnificent Mile shops, Oak Street Beach and the John Hancock building. A one-way ticket on the Chicago Water Taxi costs $6.
Alternatively, take the Water Taxi south towards Chinatown. Chicago's Chinatown is a fun place to go shopping for ethnic ingredients, eat authentic Chinese food, and drink bubble tea.
In Chinatown, you can also visit the Chinese-American Museum and the HoyPoloi art gallery.
Kayaking on the River in Chicago
Kayaking isn't only for jungles and forests… in fact, kayaking and canoeing in Illinois is a rather popular thing to do!
In Chicago, you can kayak in between glass high-rises. Recommended companies include Waterriders Kayak Tours, Urban Kayaks, and Chicago River Canoe and Kayak.
You'll meet on the Chicago River and paddle out towards Lake Michigan. Enjoy views of Trump Tower, the Marina Towers, and all the other skyscrapers.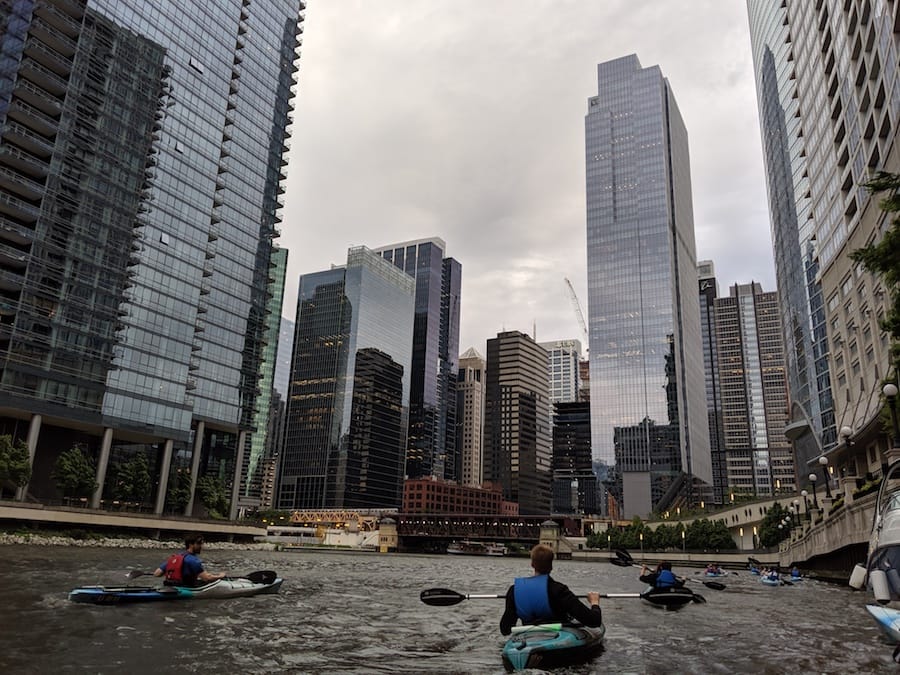 I loved the ghost and gangsters tours with Waterriders. We got to learn about Chicago's history of crime from a unique location.
Splash Around in Crown Fountain
Crown Fountain is located in Chicago's touristy Millennium Park. It's a permanent art installation that comes to life in the summertime.
Two giant LED screens feature videos of different faces, and the faces spit a stream of water into a granite reflecting pool. Slip off your shoes and socks. Splash around in this public work of art!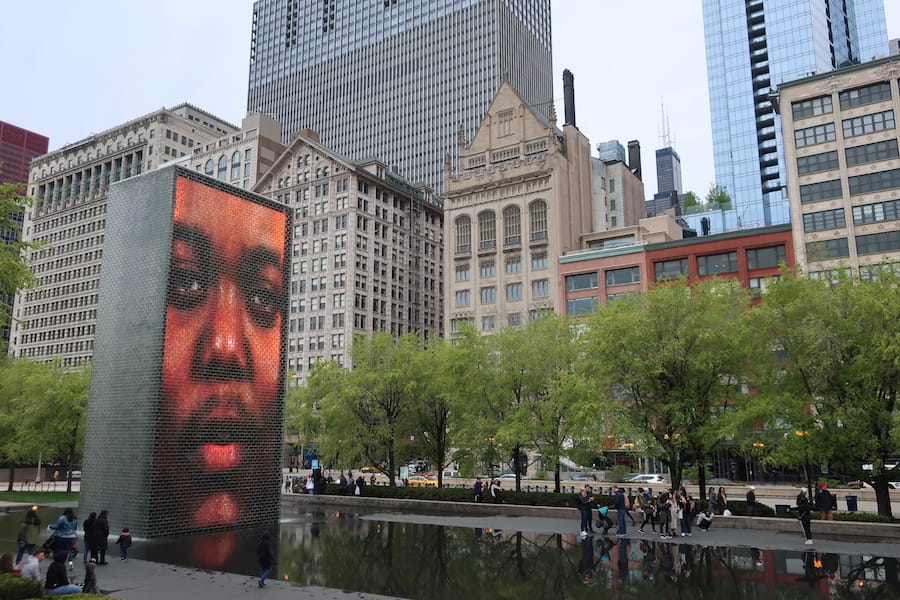 Local Farmers Markets in Chicago
May through October, you can find many local fresh markets around Chicago. These markets aren't only a great place for locals to go grocery shopping.
They're also a great place to sample unique food vendors and try farm-fresh products. I've had the best Nutella crepes at the Division Street Farmer's Market.
In some cases, they're great places to find vintage goods.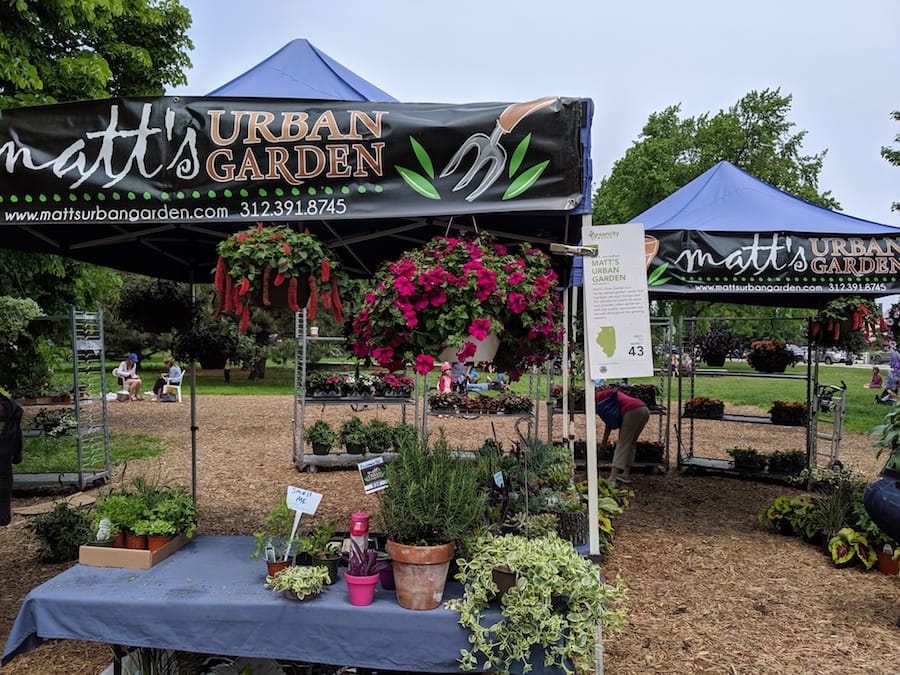 One Chicago festival that takes place every Sunday, all year round, is the Maxwell Street Market. The Maxwell Street Market is part Farmer's Market, part street fair, and part flea market.
The Mexican food at the Maxwell Street Market is the best in Chicago! Home-made tortillas, hand-pressed in front of you, and freshly roasted rotisserie meats…it's taco heaven.
Other good fresh markets in Chicago are the Green City Market and the Logan Square Farmers Market.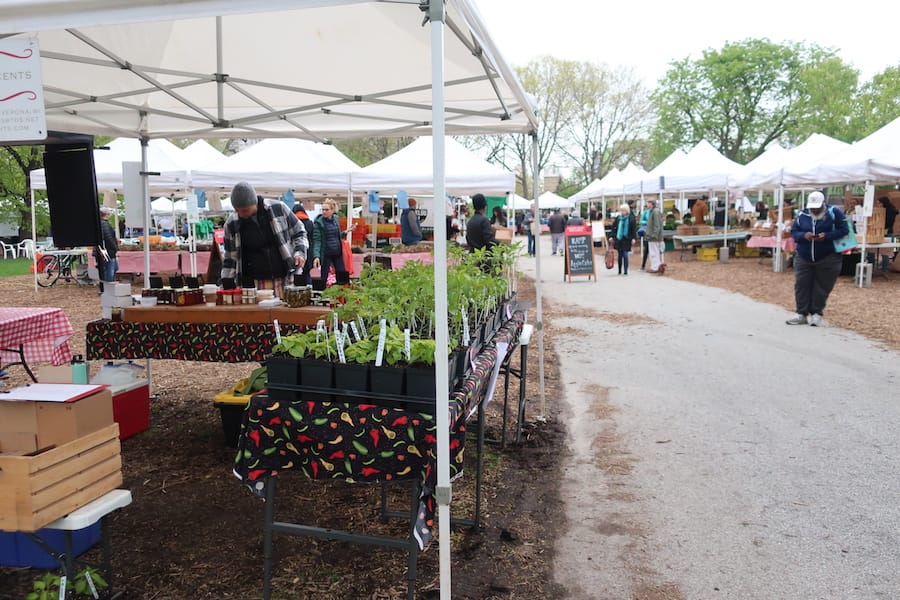 Take a Tour of the Windy City
Tours aren't only for tourists! They can be for tourists, but they're also fun for locals. The most popular and unique Chicago tours involve architecture and gangsters.
During the Chicago architecture tours, you'll get on a boat & cruise the Chicago River.
From there, you'll learn about Chicago's history and evolution in the context of structural design and modernization.
Chicago's crime tours focus on historical events in the 1920s and 30s surrounding the Mob. Groupon is the best place to go for deals on Chicago tours.
Alternatively, you can sign up for a segway tour or a ghost tour. "Weird Chicago Tours" take you through Chicago's haunted houses and spooky stories.
Listen to Music at the MCA
The MCA is Chicago's Museum of Contemporary Art. This is a relatively small museum located in Chicago's Gold Coast neighborhood. In recent years, this museum has become famous for its main staircase.
The staircase's wide base, granite sheen, and opposing lines create a unique design when looked at from above. Tuesdays are the best days to visit the MCA and it is renowned for being one of the best art museums in Chicago (and the Midwest).
On Tuesdays, the MCA is free for Illinois residents and open late. Also, there's Tuesdays on the Terrace —a free musical event series that takes place during summer.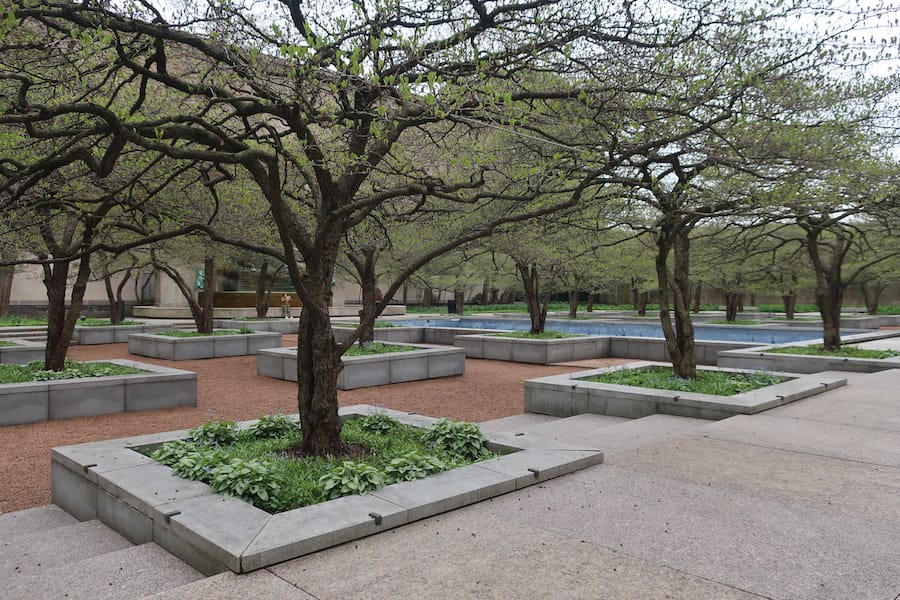 Have a picnic in the park
Skip the servers and formal wear. Have a picnic in the park! If you are looking for a cozy neighborhood vibe, head to Oz Park.
Located in the Lincoln Park neighborhood, Oz Park is a local favorite with Wizard of Oz themed sculptures throughout.
If you want to be in the heart of the city, check out the Art Institute of Chicago's South Garden. South Garden is a natural oasis in the middle of city commotion. It's the perfect place to bring a brown-bag lunch.
Divvy Bike
Divvy bikes are located all around Chicago. You'll want to download the Divvy app for easier payment and navigation. You can use the app to locate bike pick up and drop off stations.
It only costs $3 for any 30-minute bike ride! Head to the lakefront trail. That's the best place to ride Divvy bikes in Chicago.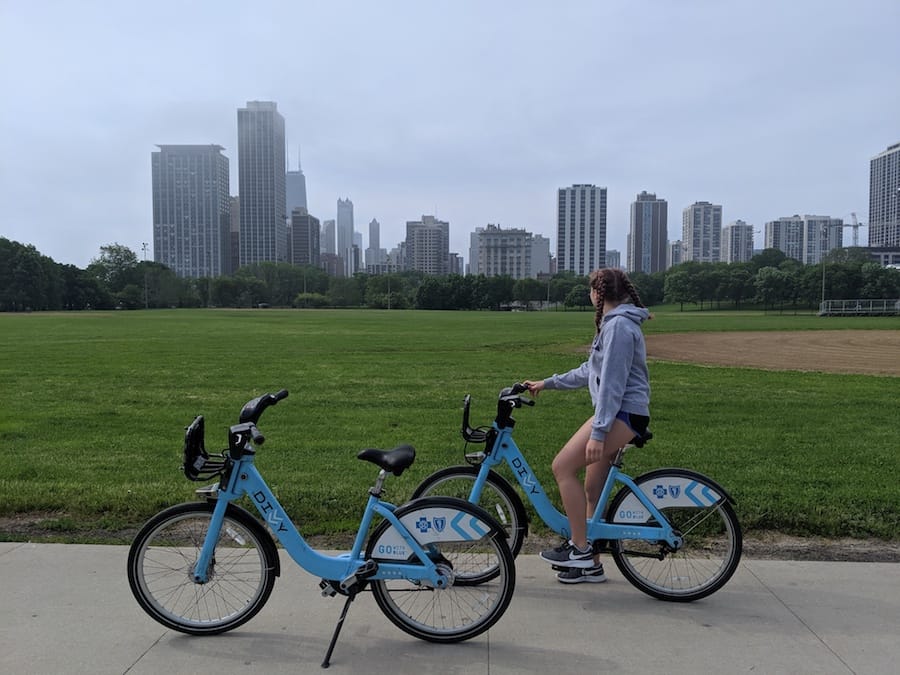 Hunt down murals & street art in Chicago
Chicago is full of street art! Every neighborhood has its own impressive collection. One of the most popular Murals is Moose Bubblegum Bubble at 33 E Congress.
Another iconic Chicago mural is Greetings from Chicago at 2226 N Milwaukee Ave.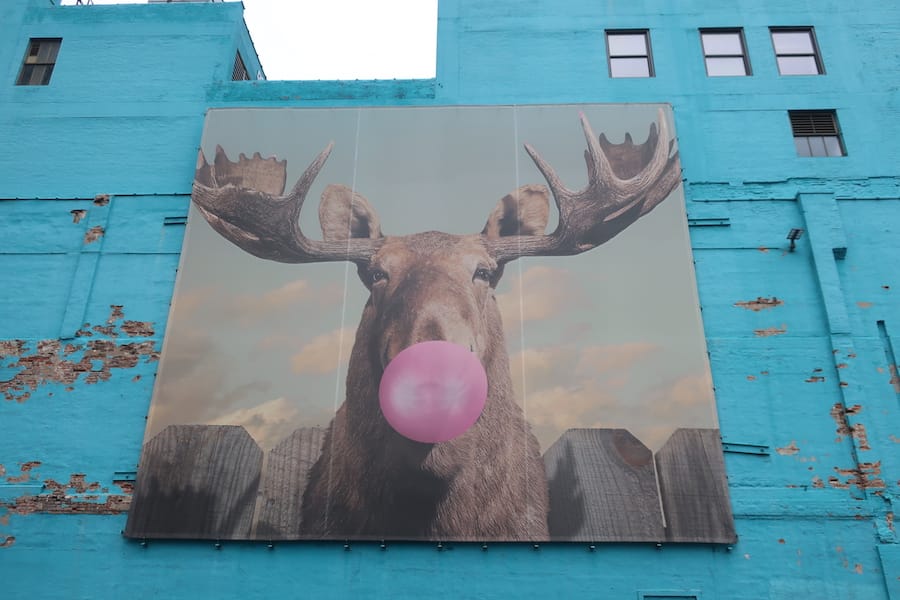 Visit the Chicago Botanical Garden
The Chicago Botanical Garden is not exactly in Chicago. You'll have to drive an hour north to get there from downtown. However, this place is worth the trek.
It offers 385 acres of pristine horticultural beauty. Make sure to check the events calendar before you visit, so you can see what's in bloom.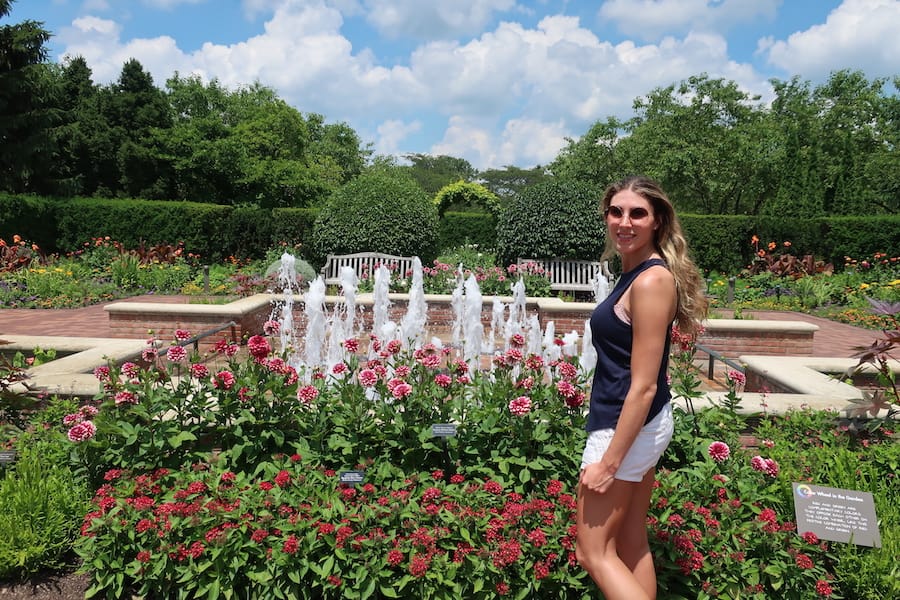 Tour a Brewery
Take your group of friends to a Chicago Brewery for tours and tastings. Learn about how beer is made, see local taprooms, and sample the delicious drafts.
Some popular Breweries in Chicago are the Lagunitas Brewing Company, Goose Island Brewery, and Off Color Brewing's Mousetrap.
The Riverwalk
To experience the full Riverwalk, start near DuSable Harbor and make your way west. You can stop at the relaxed Island Party Hut and play cornhole with friends.
This is also a great place to find boat rentals. Continue west towards the Heald Square Monument.
Enjoy a fancy glass of wine at the, more refined, City Winery. Continue towards the old post office plaque. If you don't stop for food or drinks, this walk should take 30 minutes.
Soak in tremendous views along the way.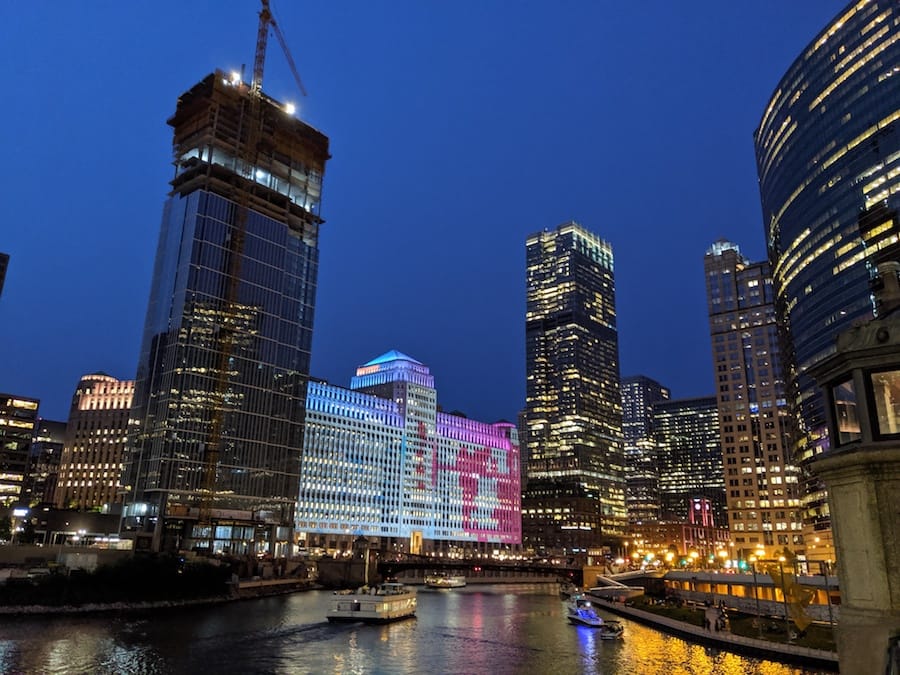 About Valentina's Destinations
https://valentinasdestinations.com/
Valentina's Destinations was born from my obsession with meticulously researching, organizing, and planning my travel itineraries.
I'm originally from Nis, Serbia. My family moved to the US when I was young, and I've been living in Chicago for the last decade.
My passion is traveling the world with my boyfriend, Remigijus. When we're not traveling, I work as a physician assistant in the psychiatry field. The mental health field is as rewarding as traveling can be.
Valentina has lived in Chicago for the last 7 years. She came to Chicago to attend college at DePaul University. Since then, she has fallen in love with the city.
Whenever possible, she enjoys exploring the city's attractions, restaurants & events.
Social Media Links: Pinterest / Twitter / Facebook / Instagram
More Illinois Travel Guides