Oregon is known as one of the most charming and beautiful states in the United States and you will find plenty of wonderful big cities and small towns in Oregon worth visiting!
But outside of all the tourist traps, many people forget about Oregon's small towns that contain the true charm and essence of the state.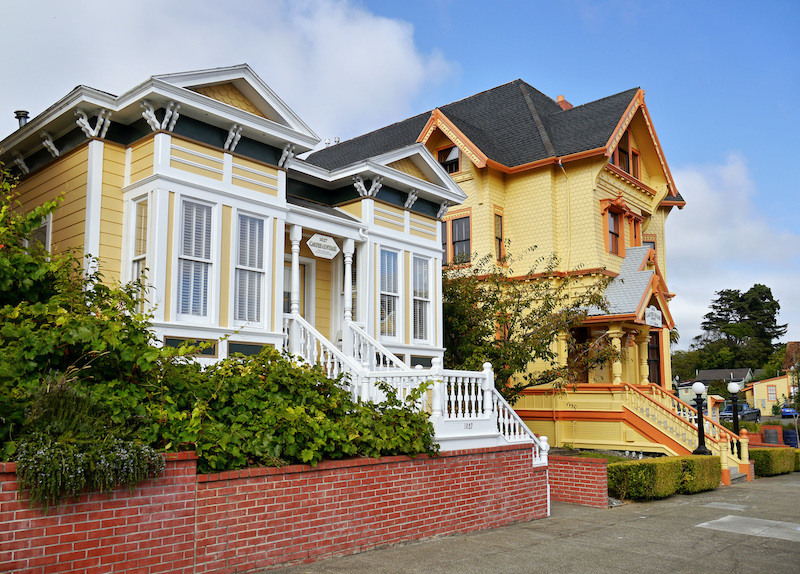 During your visit to Oregon, don't be afraid to stray away from all the popular tourist sites and head out to its small towns, which will lure you in with their charm and history.
Here's a list of many of the best small towns in Oregon – let us know if we left out any incredible places in the comments. Thanks!
Small Towns in Oregon
Astoria
Full of history and vast industrial heritage, Astoria is ready to embrace tourists. This vibrant waterfront city has a combination of small-town vibes and big-city tourist attractions that make it the perfect place to visit no matter what your interests are.
The first place that you should visit is the Astoria River Trail, which is a calm trail that will take you through ports, ferries, and lighthouses.
If you want to learn more about the river's story, the Columbia River Maritime Museum is the place to visit.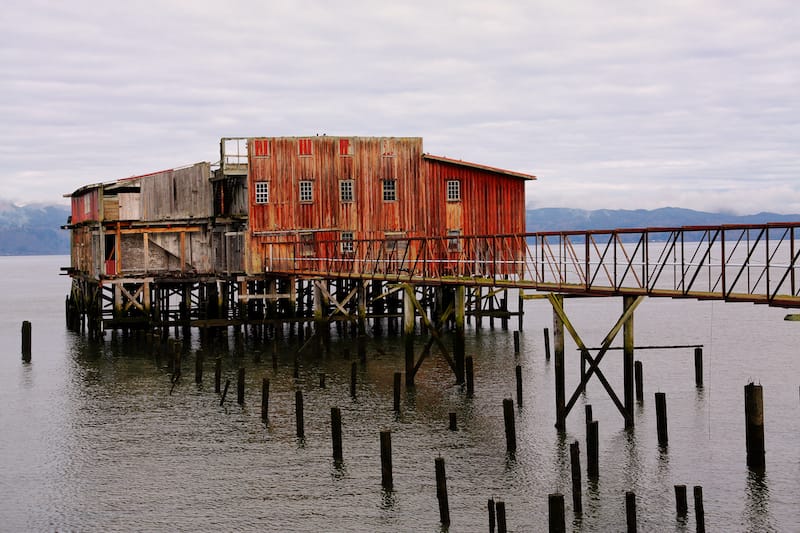 For picturesque views, head to Clatsop Spit, the point where the Pacific Ocean and Columbia River meet. It is also known for its shipwrecks and is definitely one of the top places to visit in Astoria.
Finally, don't miss a trip to Buoy Beer Company, one of the best places to grab a bite to eat in Astoria. Once you try their crispy fries, you'll understand why it's a favorite spot of so many people.
Enterprise
The county seat of Wallowa County, Enterprise, would be a great tourist destination for nature lovers because it's surrounded by forests.
Start your trip by checking out Hurricane Creek, a moderate hiking trail, which will take you right to a beautiful waterfall. The Wallowa Lake Trailhead and Maxwell Lake Trailhead are other options for hikers.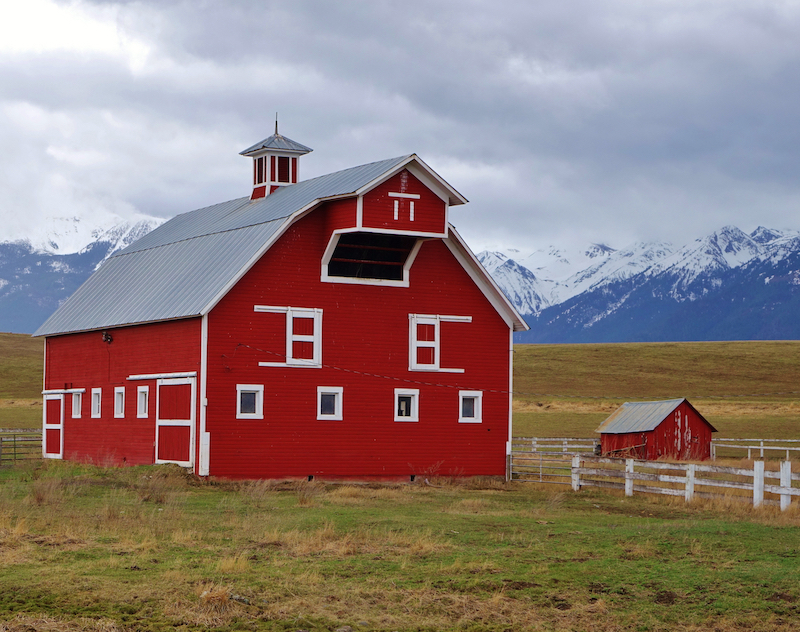 To admire the breathtaking view from above, taking the Wallowa Lake Tramway is a must. It takes around 15 minutes and takes you from Wallowa Valley to Mount Howard.
North America's deepest gorge, Hells Canyon, should also be on top of your must-do lists.
If you want to have a relaxing time and enjoy a little adventure, then heading to Hells Canyon National Recreation Area would be suitable for you.
Coos Bay
Coos Bay is known as one of the oldest and largest towns on the Oregon Coast.
It is also known for its dunes, so of course, heading to Oregon Dunes National Recreation Area is a must. The giant dunes are 500 feet high, and the youngest formed 7,000 years ago.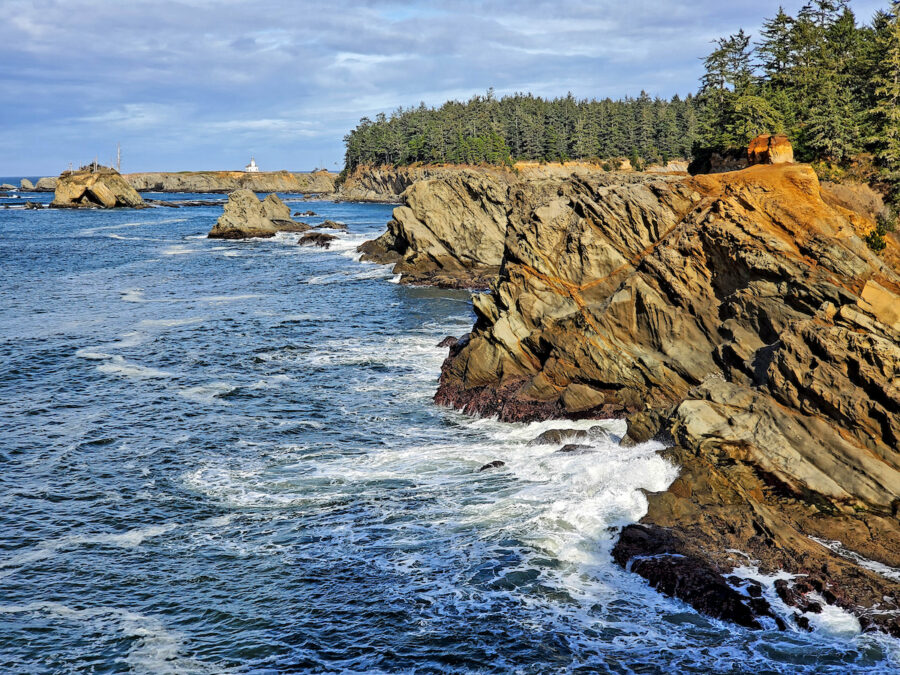 Sunset Bay to Cape Arago is a beautiful hiking trail that takes you through the gardens of Shore Acres State Park. It is suitable for all skill levels, so it should be the next destination for outdoor enthusiasts.
If you are a history buff, then a trip to Coos History Museum & Maritime Collection will be an enjoyable experience as well.
Yachats
Yachats is a beautiful town known as the Gem of the Oregon Coast. Exploring Cape Perpetua and its visitor center is a must while visiting.
Cape Perpetua is a forested area that extends into the Pacific Ocean, proving to be an excellent location for nature lovers to connect with the nature it offers.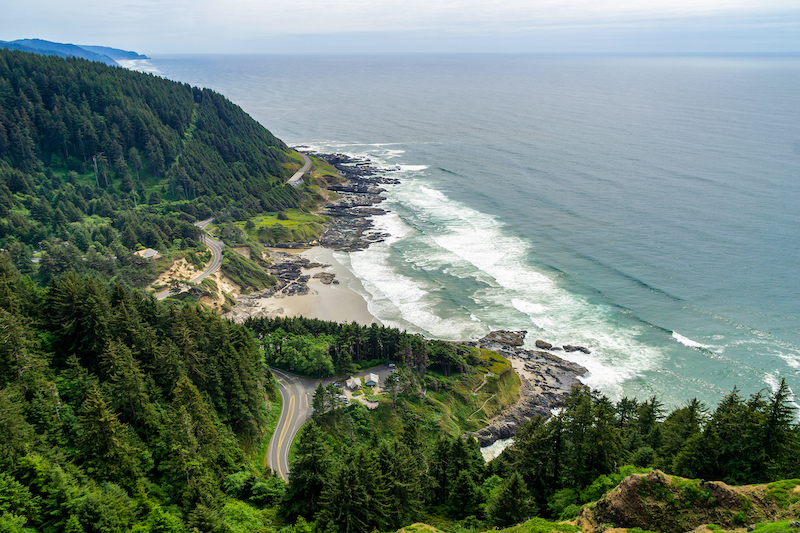 Cape Perpetua Visitor Center offers a remarkable view of the ocean. In addition, the Center staff can help you plan your trip to be something unforgettable.
Art lovers would enjoy visiting Touchstone Gallery, which focuses on art while providing a beautiful venue.
To try out local food and beer, head to Yachats Brewing. The friendly atmosphere and beautiful furniture attract tourists from all over the world.
Carlton
Carlton is a mesmerizing town popular for its wineries, which would be an excellent destination for wine lovers. Of course, visiting Carlton Winemakers Studio is one of the first things to do while visiting.
Here, you'll find fifteen winemaking projects that you can sample and learn more about their history.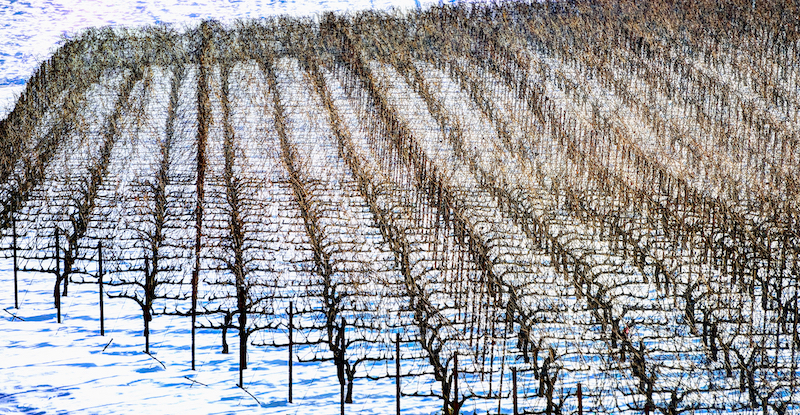 Laurel Ridge is another place for wine enthusiasts to go and experience the wines produced by the vineyard.
Carlton Cellars, Lemelson Vineyards, Anne Amie Vineyards, and Soter Vineyards, are among the many wineries worth visiting and enjoying if you want to check out Carlton's quality wines.
The Dalles
The Dalles, located on the shores of the Columbian river, is the largest city of Wasco County, Oregon. A beautiful place to visit which offers plenty of opportunities.
Columbia Gorge Discovery Center & Museum is the place to go if you are interested in learning more about the Columbia River Gorge and the history of Wasco County people.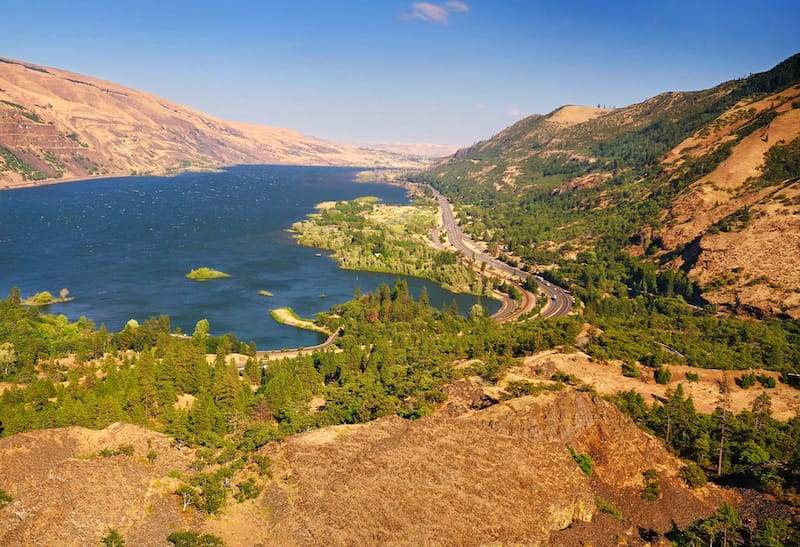 Visiting the first scenic highway in the USA is also a must for first-time travelers. The historic Columbia River Highway offers three hiking trails and bike paths with spectacular views.
Finally, Last Stop Hotel & Saloon will be the perfect place to spend some time at the end of the day. The bar offers 20 varieties of local craft beer, and the restaurant has delectable homemade meals to try.
Pacific City
Beautiful Pacific City is a beach town located under the prominent headland of Cape Kiwanda. It is the ideal destination for beach lovers since it offers sandy beaches, long views, and surfing.
Cape Kiwanda is a small cape that offers plenty of activities for adventure lovers, such as surfing, hiking, hand gliding, and bird viewing.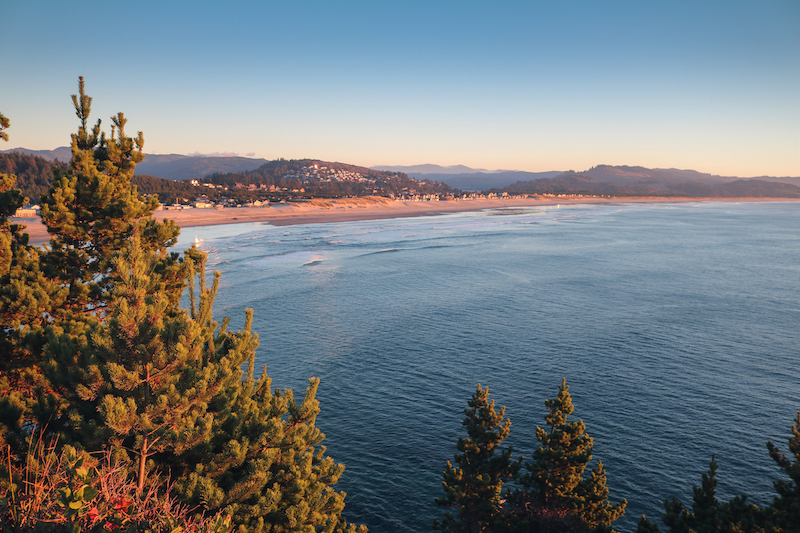 If surfers want to catch a wave, then Pacific City Beach surfing is the place to go. There is also a pub located in the area, which is a bonus for the visitors.
If you want a more relaxing day, Nestucca River Paddle is where you can enjoy the picturesque scenery by kayaking. Nestucca Adventures offers equipment available for rent.
Dundee
The perfect destination if you want to have a calmer trip is Dundee. Located 30 miles outside busy Portland, Dundee offers delicious food, beer, and world-class wines.
Among the delicious shops to check out is Red Hills Market, which is a favorite tourist and local spot with loads of options to choose from.
Since the town is known for its wineries, it would be a shame not to visit one while you are there.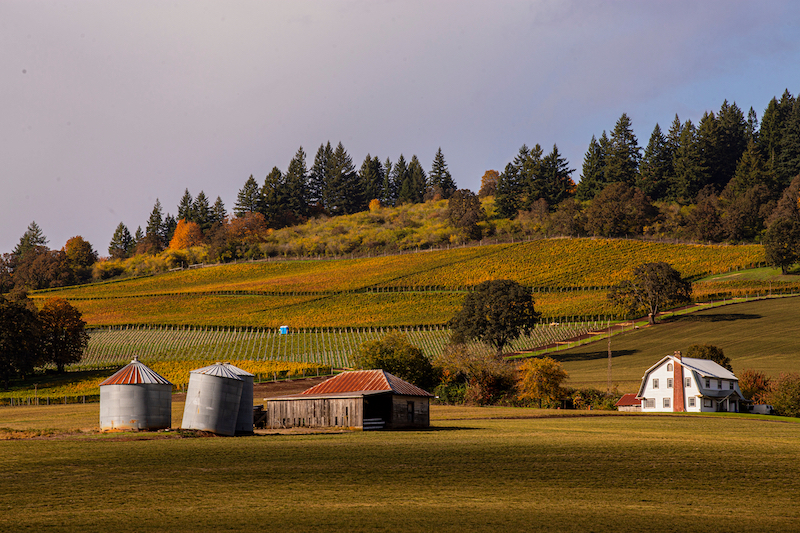 Argyle Winery is among the many that offer seated wine tasting in its gorgeous Tasting House. You can also choose to sit on the patio or porch.
If you want to explore some more wineries, check out Winderlea Vineyards and Winery, Large Estate Winery & Vineyards, and Torii Mor Winery.
Pendleton
Pendelton is a unique spot for curious travelers and families to explore a different side of Oregon. The most well-known activity to do in town is the famous Pendleton Round-Up, an annual event in September that is a huge rodeo filled with people from all over the country.
People get to experience the region's cowboy culture and learn more about its history. There are also music concerts, dances, and meals, all cowboy-themed.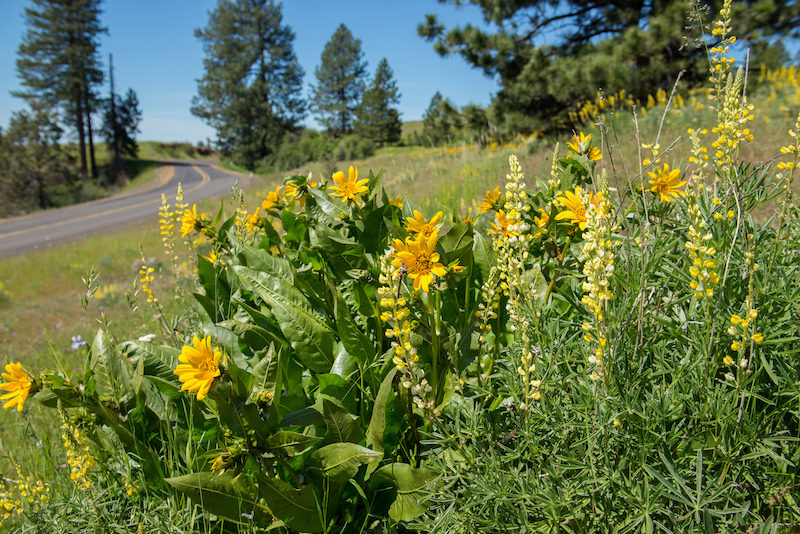 Another unique place to visit is Pendleton Woolen Mills. This is where all-American textiles are created. Visitors can join a free tour to see how blankets and fabrics are made.
A souvenir shop is also located in the area so you can take a small memory home with you.
Brownsville
Brownsville is full of activities for locals and tourists. Founded by Oregon Trail settlers in 1846, it has a small population and is most well-known for being the setting of the film Stand By Me.
The small pioneer town is also home to the Willamette Country Music Festival, which lasts three days every summer and is the perfect opportunity to check out all kinds of country music.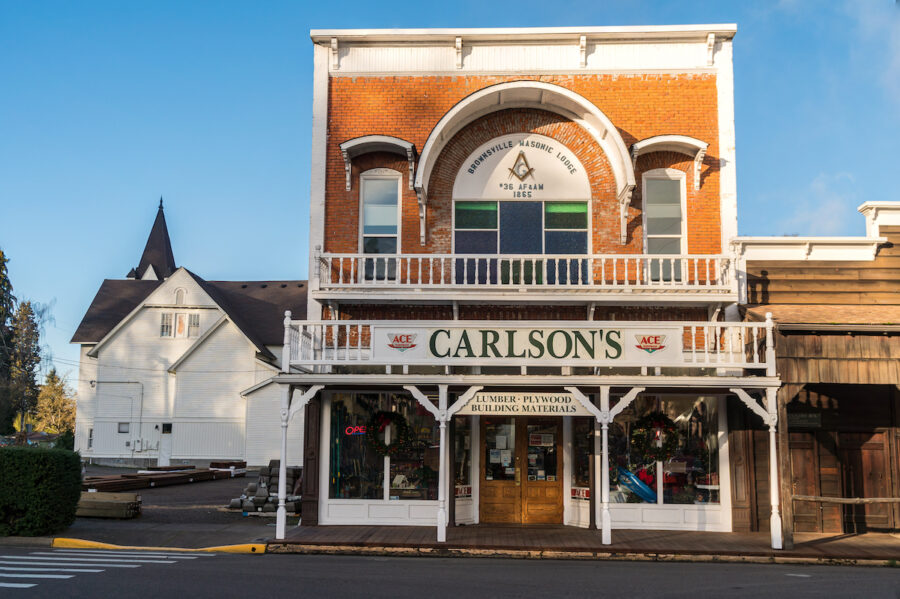 In addition, history buffs can visit the Linn County Museum to learn more about the Calapooia tribe and Brownsville's early European settlers, as well as the Living Rock Museum, which is entirely made of crystals, quartz, and agate.
You can also bike along the Willamette Valley Scenic Bikeway, and canoers can enjoy a relaxing day along the Willamette River National Water Trail.
If you're looking for a bit of a thrill, be sure to book a tour with Scenic Jet Boat Tours for an unforgettable day.
Klamath Falls
With the nickname "Oregon's City of Sunshine," Klamath Falls is the gateway to Crater Lake and some of the best water sports in Sothern, Oregon.
Crater Lake is a must-see spot for tourists since it is the USA's deepest and clearest lake. It offers ranger talks to learn more about the local surroundings and the lake.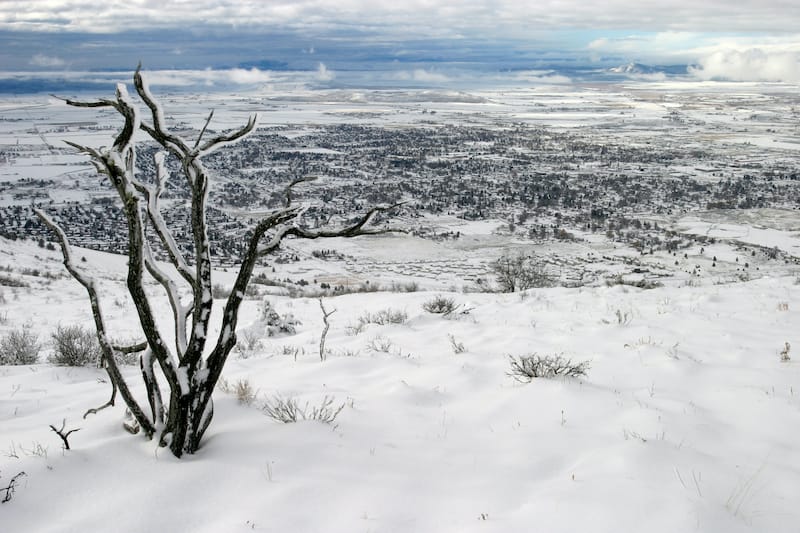 Another activity is the Crater Lake Trolly, which is a 2-hour tour of the Rim Drive. Adventure lovers would also enjoy Crater Lake Zipline with its magnificent views of Upper Klamath Lake.
If you're visiting in the winter, don't miss Crater Lake National Park, as the snowy winters are perfect for snowmobiling, skiing, and snowshoeing.
Golf lovers will enjoy spending time in Running Y Ranch Resort, an Arnold Palmer Signature branch golf course. In addition, there are many amazing places to stay in Klamath Falls (including cozy cabins)!
Cannon Beach
Cannon Beach is a charming small-town village by the sea, and it's often considered to be the best overall beach in Oregon. There are so many fun things to do in Cannon Beach, making it the perfect getaway.
Haystack Rock is the first place you should make sure to visit, and you'll likely recognize it as it's one of the most photographed locations on Cannon Beach.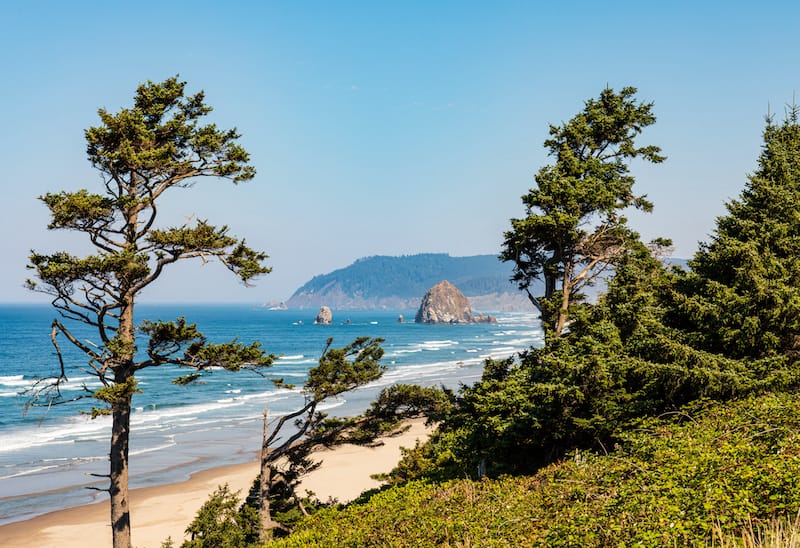 Admire the size of the rock that looms over the beach and stroll along the beach to check out the beautiful views as well. You can also find places to stay in Cannon Beach that offer views of Haystack!
For adventure lovers, Ecola State Park is a must. It is the perfect place for hiking, surfing, sightseeing, and tide pool exploring.
Oswald West State Park is another beautiful park with miles of trails traveling through the compact rainforest, providing breathtaking views of the Pacific Ocean.
Florence
Oregon's Coastal Playground, Florence, is known for its rolling sand dunes, beaches, and delicious seafood.
If you are a thrill lover, you will enjoy a trip to the world's first sandboard park, Sand Master Park, where you can rent a board and learn from professionals how to sandboard. Sand Dunes Frontier offers dune buggy tours, wildlife, and scenic tours worth the thrill.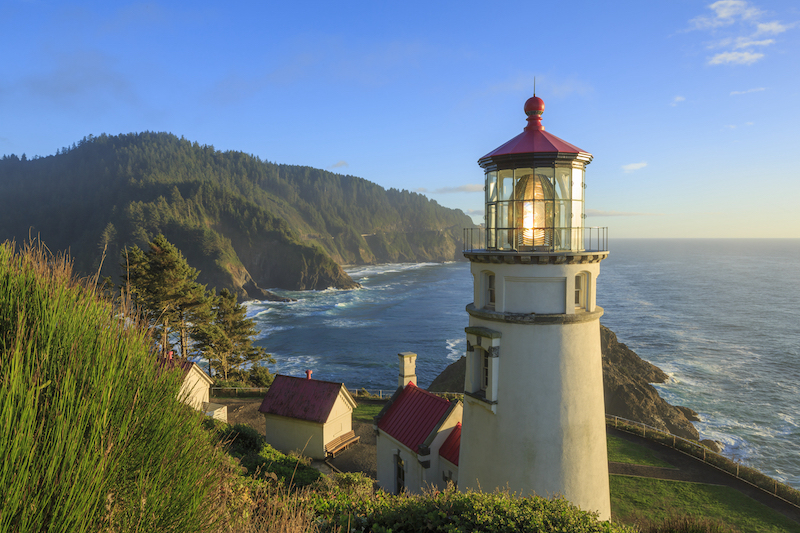 The picturesque Heceta Head Lighthouse is another famous spot to visit. Tours by a park ranger are offered to learn more about the story of the lighthouse.
There is also a picnic area where you will enjoy the delightful view from the hill.
Tillamook
If you are a history buff and a cheese-and-wine lover, you will enjoy Tillamook. Tillamook Creamery Visitor Center should be one of your first places to visit to learn more about the cheesemaking process.
While there, you will understand why the town has a long history with cheese.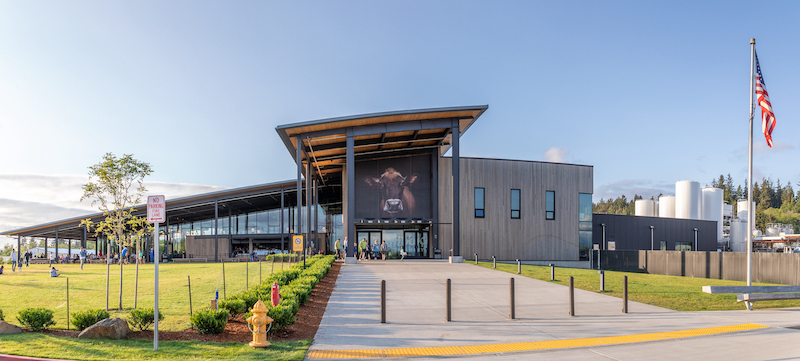 Hikers would enjoy a short walk along the water to the Three Capes Scenic Loop, which offers Majestic natural landscapes and breathtaking views.
Garibaldi Museum, which records the maritime history of the region, will be another excellent place for history buffs. After touring the museum, you can hop on a scenic train ride from the Port of Tillamook Bay to the east side of the Oregon Coast Range.
Mosier
Mosier may not be as popular as other cities in the US, but do not be fooled since this beautiful small city is a tourist destination packed with exciting adventures… it is the perfect weekend getaway from Portland!
Outdoor lovers have the opportunity to camp in Memaloose State Park, which is equipped with all the premium facilities to make your stay comfortable.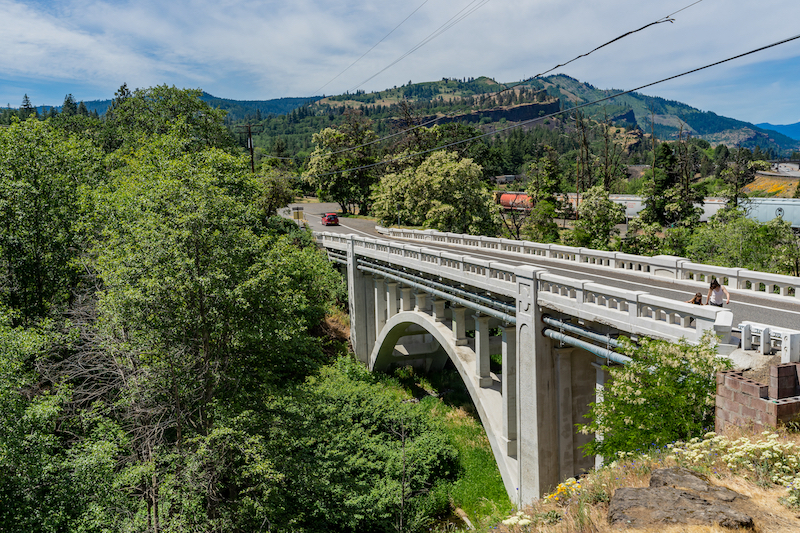 Driving the Historic Columbia River Highway is a must for visitors. It is the first paved road in the Pacific Northwest and the first designated scenic highway in the US.
You will be mesmerized by the beautiful views and landscapes, so be sure to have your camera ready.
In addition, check out Twin Tunnels while in Mosier, especially if you love to hike. The trail passes some scenic views of the gorge, and you don't need a permit to hike to Mosier Twin Tunnels, so get out there and enjoy.
Baker City
Located in Eastern Oregon, Baker City is full of opportunities for fun almost everywhere you turn. Visit the stunning Geiser Grand Hotel for an overnight stay or just stop by and wander around the lobby to enjoy some food and drinks.
The city was known for its railroads, and a bit of the local railroad system remains in operation. Hence, boarding the railroad from McEwen Depot is an excellent opportunity to enjoy the scenic steam train rides through the valley.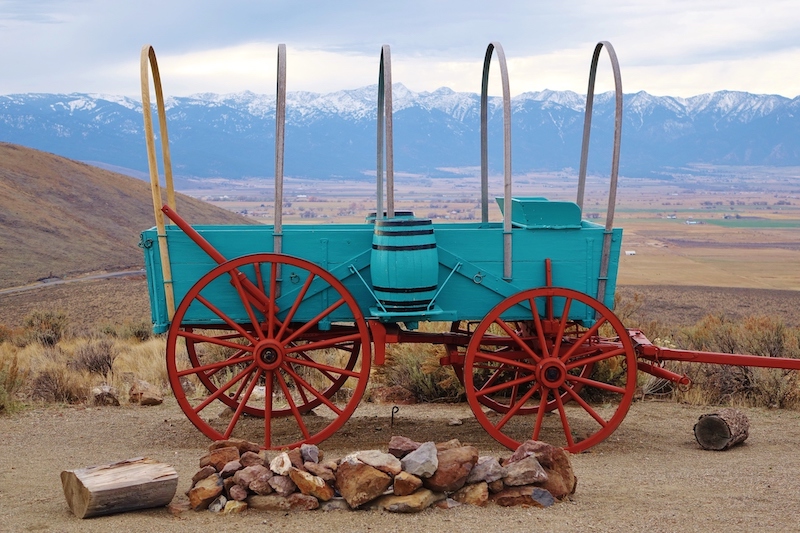 History enthusiasts will enjoy a trip to Baker Heritage Museum, where you will find its fantastic collection of rocks, fossils, and minerals. You will also learn more about the culture and local history of the town.
At the end of the day, having some drinks in award-winning Barleys Brown's Brew Pub will be the perfect way to spend the night.
Silverton
Known as one of Oregon's "hidden gems," Silverton is a charming small town. Despite its size, this wonderful town offers plenty of activities and sceneries to enjoy.
Nature lovers must not miss a trip to Silver Falls State Park. Offering a 177-foot waterfall, it has sights that you will never forget. Hikers can take "Trail of Ten Falls," a nationally recognized hiking trail that passes the magical waterfall.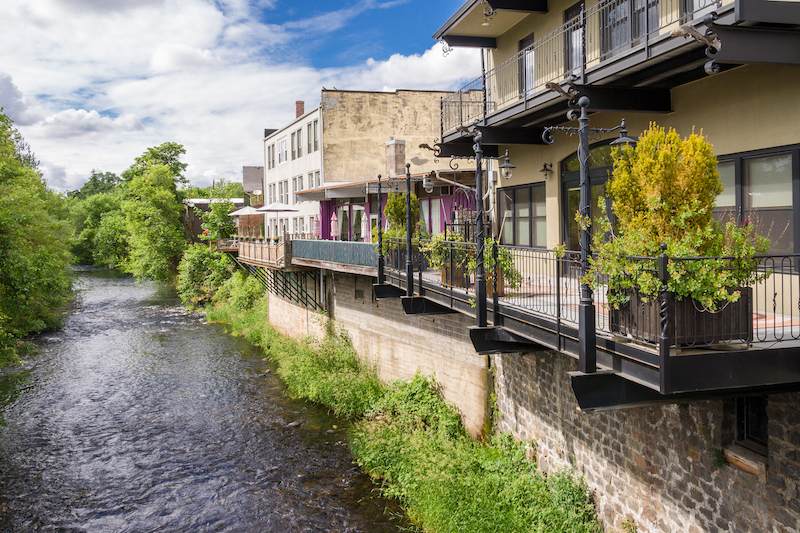 Be sure to also stroll around the lively Downtown Silverton, which is completely surrounded by shops and eateries where you can buy some souvenirs or grab a bite to eat. Cheesecake lovers will enjoy a bite in Beloved Cheesecakes.
If you want to do a bit of shopping, Lunaria Gallery and Serenity Home and Spa Shoppe are the places for you to buy jewelry, candles, and bath products.
McMinnville
Nestled in the foothills of the Pacific Coast Range mountains, McMinnville offers some of the most remarkable dining experiences. It is a place where wine lovers will surely enjoy since they can find an abundance of vineyards.
Willamette Valley Vineyards Tasting Rooms and Maysara Winery are some of many vineyards that will provide an opportunity to experience award-winning wines.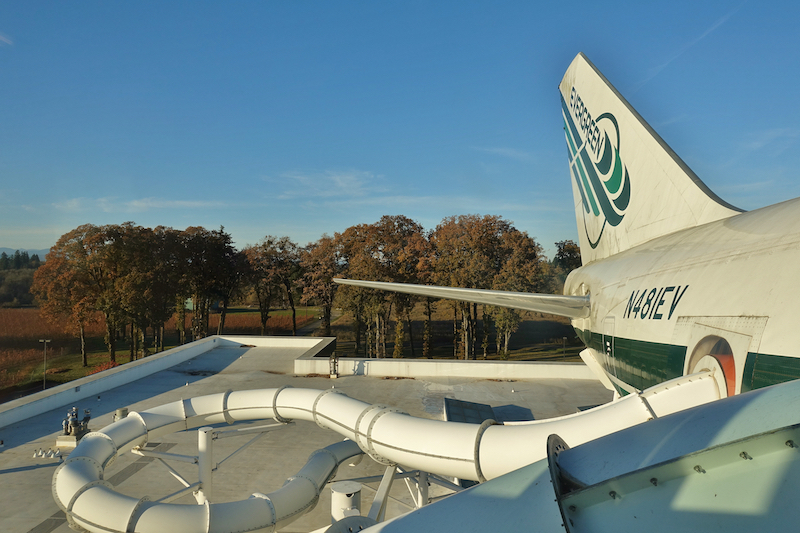 To have a relaxing time, Youngberg Hill created the perfect wooden suites with breathtaking views known for their winemaking, marketing, and hospitality.
Cottage Grove
Cottage Grove, with its classic American charm, is known as the covered bridge capital of Oregon. It is the perfect destination for cyclers since it is known for its bike-friendly community.
A scenic bikeway with a route totaling 36 miles, Covered Bridges Scenic Bikeway is a great spot for all-day cycling excursions. Row River Trail, which makes up half of it, is used by cyclists, joggers, and hikers.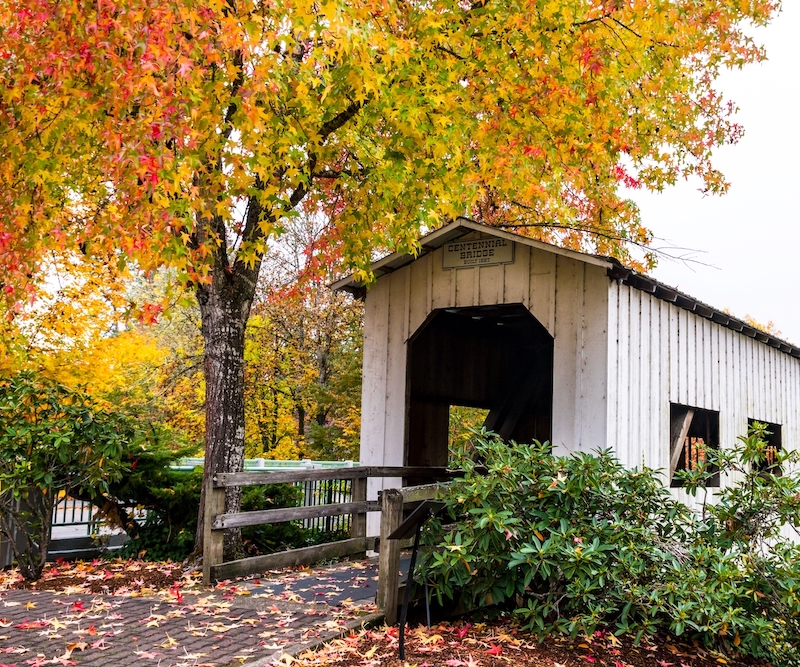 The site includes three covered bridges and a 5-mile stretch along Dorena Lake. The lake offers boating, swimming, sailing, fishing, and other water activities to enjoy. Lake Boat rentals offer a wide variety of equipment to complete your trip.
Hood River
A vibrant small town located along the beautiful Columbia River Gorge, Hood River is the perfect destination for outdoorsy people.
Multnomah Falls is the town's most striking sight. A must-see waterfall with a picturesque view that requires no hiking to see.
If you want to see the Columbia River Gorge from up high, then Vista House is the place to go since it has the area's finest and most accessible viewpoint.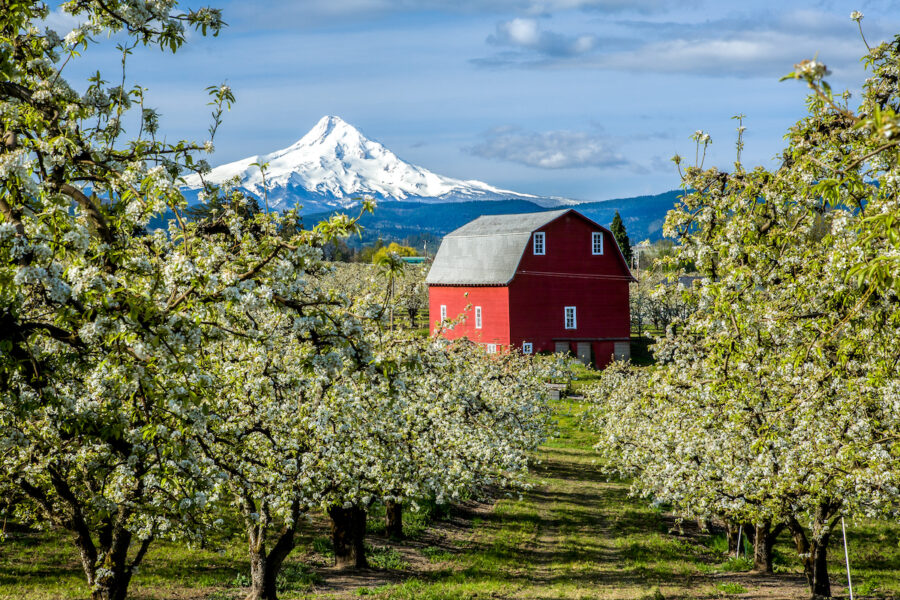 Mount Hood is one of the biggest tourist attractions in the state. It is Oregon's tallest volcano and the second most climbed mountain in the world after Mt. Fujiyama in Japan.
The volcano stands 11,240 feet high and is home to many activities all year round, including hiking, camping, fishing, and skiing. Don't worry about the fact that it's a volcano- it's dormant and one of the most popular tourist sites in the world!
Newport
Neighboring the Pacific Ocean and Yaquina Bay, Newport is a beautiful town known for its largest commercial fishing fleets. It is a unique city with shops, art galleries, and restaurants right next to historic buildings.
If you want to stay a few days, A-1 Beach Rentals offer a beautiful variety of homes with ocean views.
Newport is famous for its must-see lighthouse, Yaquina Head Light, which is also the tallest lighthouse in Oregon. It is 93 feet tall and was first lit in 1873.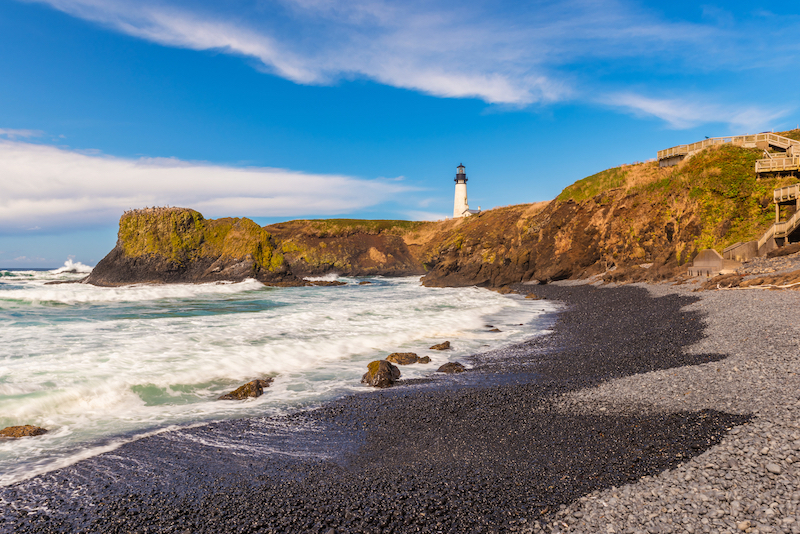 Visitors will be able to enjoy surfing, swimming, sunbathing, or even just a quick stroll along the stunning beach.
Manzanita
Located in Tillamook County, the lovely Manzanita is a tiny town perfect for adventurers. Its most well-known spot is its beautiful 7-mile beach, Manzanita Beach, where you can take a stroll and appreciate the view.
If you are more of an adventurous person, renting boards, bikes, and beach fare from Bahama Mama is another choice.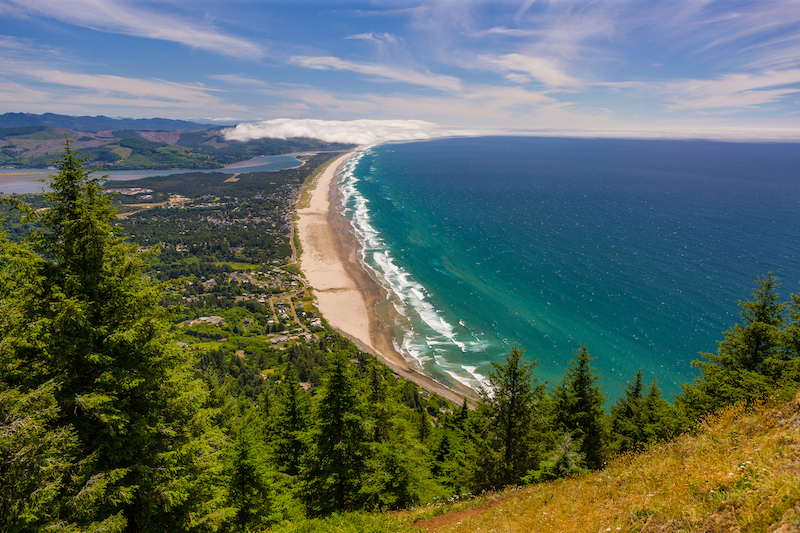 If you want to go for a stroll in town, Laneda Avenue is packed with all kinds of shops, galleries, and eateries like Sand Dune Pub, El Trio Loco, and Schwietert's Cones & Candy.
To fully relax, go to Spa Manzanita and Longevity Massage, where you will have a fancy spa experience.
Bandon
If you want to have a relaxing vacation, then small-town Bandon is for you. Golf lovers should visit one of the best courses in Oregon, Bandon Crossings Golf Course.
Another great golf course is Bandon Dunes Golf Resort with its beautiful stretch of dunes 100 feet above the Pacific Ocean where you can play and enjoy the spectacular view.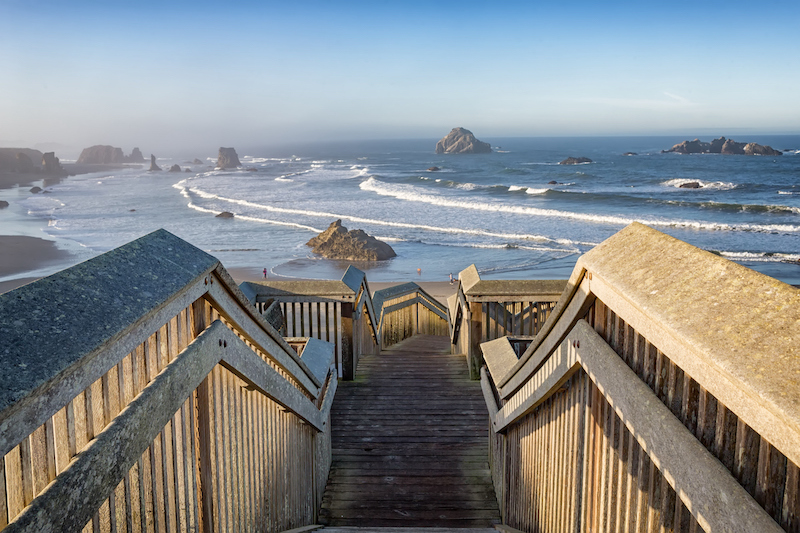 For a pleasant stroll or a bike ride, Bullards Beach State Park is the perfect location snuggled among shore pines and free from the ocean breeze.
You will also find the historic Coquille River Lighthouse, where you can book tours and learn more about its history.
Sisters
​​The perfect destination for outdoor lovers in central Oregon, Sisters offers everything from alpine activities to high desert excursions all year round.
Clear Lake is one of the first places you should visit. Located in the mountains of Sisters, Clear Lake is known for its abnormally clear water, allowing you to see the forest beneath the lake's surface.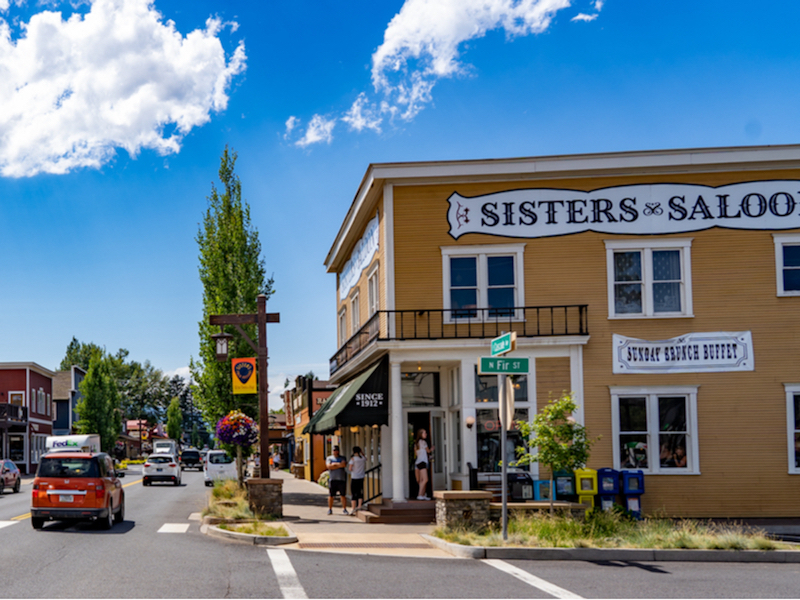 The Clear Lake Loop Trail, a picturesque hiking trail, can be found around the area where you can enjoy the old-growth forest and take your time exploring the geology there.
Clear Lake Resort also offers kayak rentals to paddle across the water for a bird's eye view.
Taking a stroll through the charming downtown and exploring the Old West atmosphere are many tourists' favorite places where you will find many restaurants such as Boone Dog Pizza and Wonderland Chicken Co.
Jacksonville
Set in the lush Rogue Valley, Jacksonville is known for its picturesque beauty. There are many great things to see and explore in this city, from relaxing hiking opportunities to vineyard tours.
During the summer, music lovers have the chance to enjoy some music at Britt Music & Arts Festival. Trolly rides to the festival are available to have the whole experience.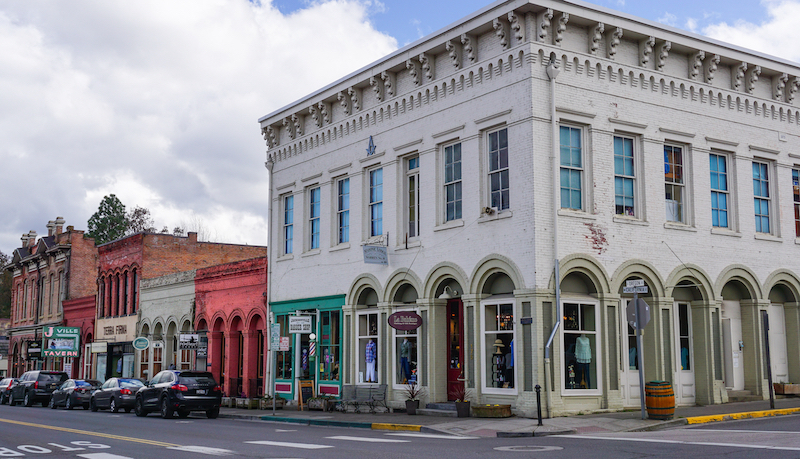 Wine lovers can embrace Jacksonville as the "Heart of the Southern Oregon Wine Region." Applegate Valley Wine Trail, Dancing Vineyards, and Jacksonville Inn are places where you can enjoy some wine and learn more about the making process behind it.
Art enthusiasts also should make sure to visit the Art Presence Art Center Gallery to see local artists' mixed-media works.
Ashland
Located among the spectacular splendor of Southern Oregon, the small city of Ashland offers numerous places to explore, making it the perfect tourist destination.
The Oregon Shakespeare Festival is a must if you are in Ashland from late February through October. The festival offers 800 to 850 matinee and evening performances of an extensive spectrum of classic plays.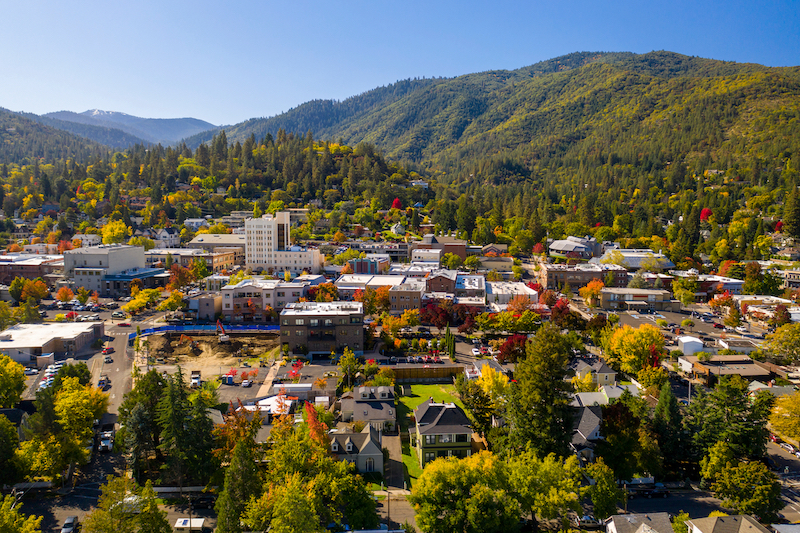 If you enjoy outdoor activities, Mount Ashland is only an hour away from town. It offers a wide variety of outdoor activities. During winter, it turns into a ski resort where many people enjoy skiing and snowboarding.
For daredevils out there, white water rafting on the Rogue or Klamath River will be an experience to remember.
Gearhart
For visitors wanting solitude and a quiet time, Gearhart is the place to visit. The lovely town is growing with fun activities and attractions.
Golf lovers can enjoy playing in Gearhart Golf Links, an 18-hole course located blocks from the Pacific Ocean, and Highlands Golf Course, for a more challenging experience.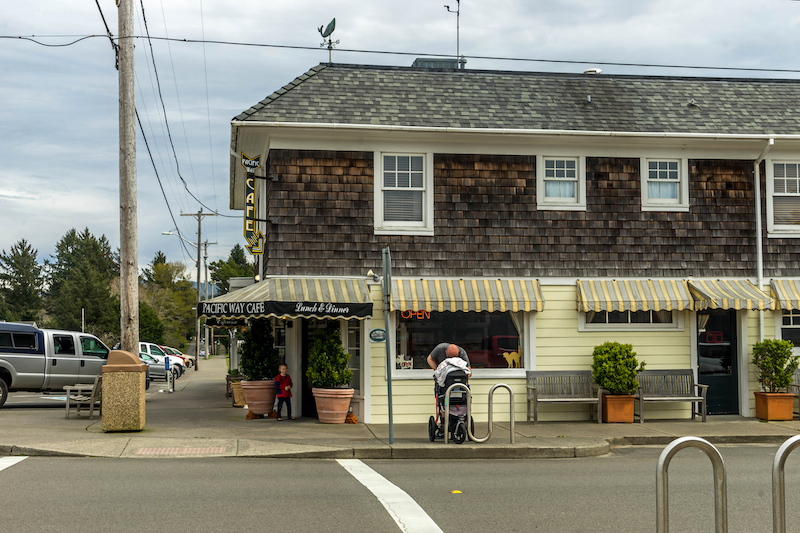 Gearhart also offers many beautiful parks for hikers, such as Fort Stevens State Park, Ecola State Park, and Oswald West State Park.
Adventure lovers can also enjoy a kayaking session in the Neawanna River, where you will discover the beauty of Oregon's nature while traveling by kayak. If you want to rent kayaks, you can do so at the nearby Cleanline Surf Shop.
Did we miss any of the best small towns in Oregon? Let us know your favorite Oregon small towns in the comments! Thanks!
More Oregon Travel Guides
Pin this Oregon Small Towns Guide