There is nothing more exciting than a great weekend getaway! These are the best small towns in Georgia for a city escape!
Georgia is probably not one of the first places you'd imagine when you think of quaint small towns, but Georgia is home to many small towns that offer a lot of charm, history, and culture.
From historic buildings to festivals, theaters, museums, and more, you'll find nearly everything a history buff could dream of here.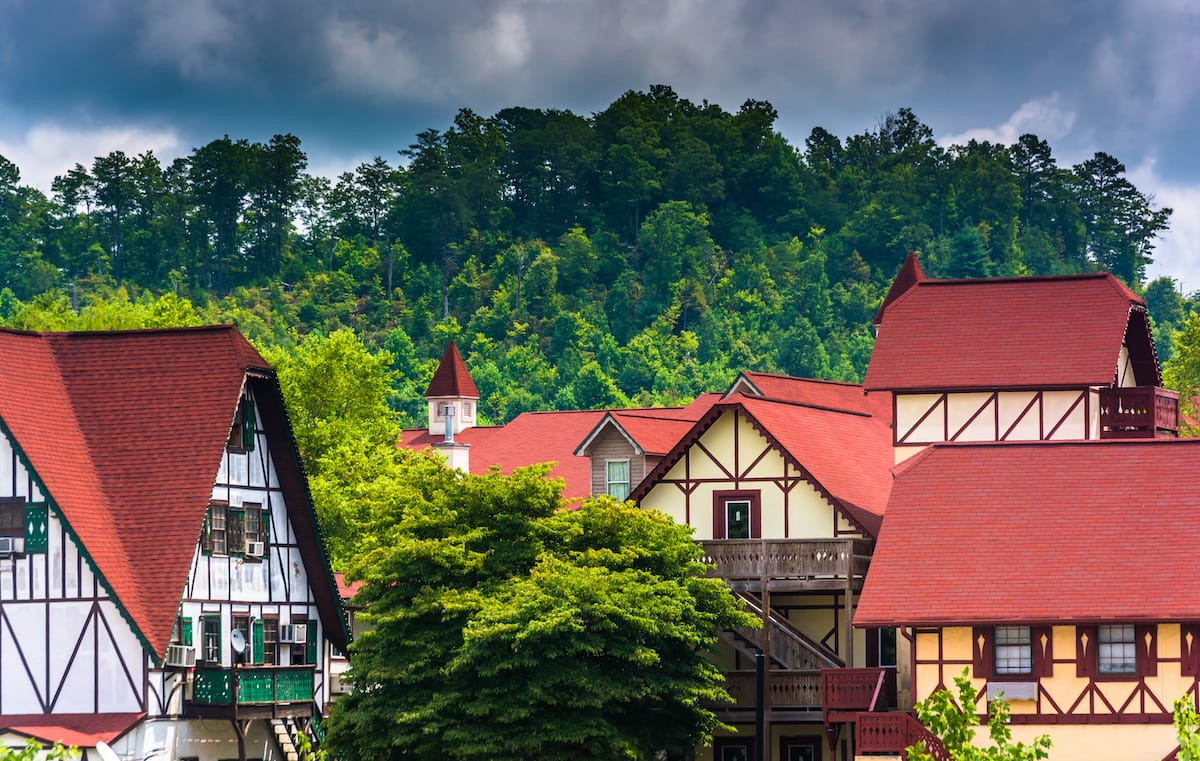 If you want to get away from the hustle and bustle of your city lifestyle and immerse yourself in one of these Georgia small towns, you've come to the right place.
In this article, we've rounded up our top picks for small towns that you must visit when you go to Georgia! Did we miss any? Let us know in the comments!
Best Small Towns in Georgia
Covington
Quant city of Covington, also known as "Hollywood of the South," stands out with its antebellum structures, world-renowned southern hospitality, and rich film history. Enjoy
a picnic or fishing in Turner Lake, hike or walk along the 2.5-mile greenway Eastside Trail, visit the iconic Newton County Courthouse, or check out the Pop-up TV and Film Museum to admire memorabilia from some of the series filmed in the town.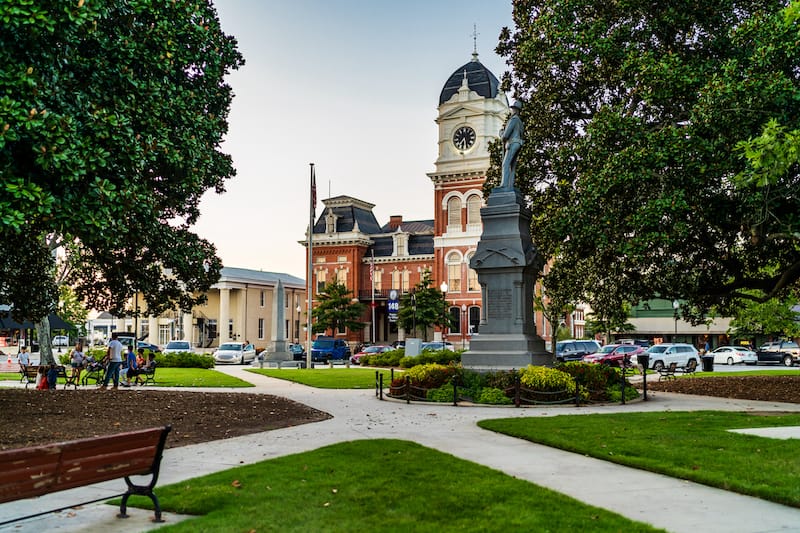 Experience the spooky side of the city with Covington Ghost Tours or take a tour with Main Street trolleys to witness filming locations from "In the Heat of the Night," "The Dukes of Hazzard," "The Vampire Diaries," "Sweet Magnolias," and more than 140 other films.
Ellijay
Ellijay is known as the state's apple capital due to its abundance of heritage orchards. It is also one of the most beautiful mountain towns in Georgia!
Challenge yourself to a round of golf at Whitepath Golf Course, try pontoon boating on serene Carters Lake to explore 62 miles of natural shoreline, appreciate local art in Gilmer Arts, sip a glass of first-class wines in Engelheim Vineyards, and enjoy a unique U-pick experience in R & A Orchards or B.J. Reece Orchards.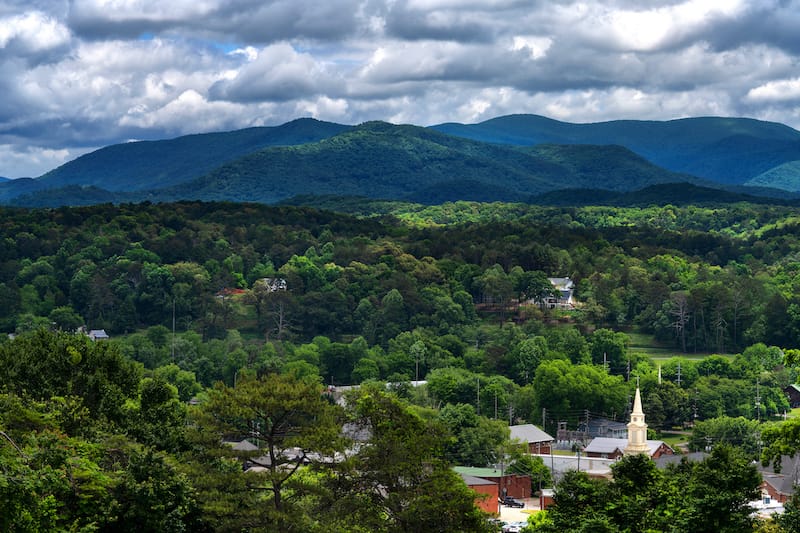 Historic Downtown Ellijay deserves special attention as it boasts a rich dining and shopping scene.
Adventure lovers shouldn't miss exhilarating outdoor activities at Mulberry Gap Adventure Basecamp and tubing or whitewater rafting at Cartecay River Experience.
Woodstock
When you think of a quaint Southern town with a vibrant community and historic ambiance, Woodstock, nestled on the outskirts of Atlanta, is just that.
Capture nature in all its beauty at Olde Rope Mill Park, indulge in some good retail therapy at The Outlet Shoppes in Atlanta, bike along the Taylor Randahl Memorial Mountain Bike Trails, and enjoy concerts at Elm Street Cultural Arts Village.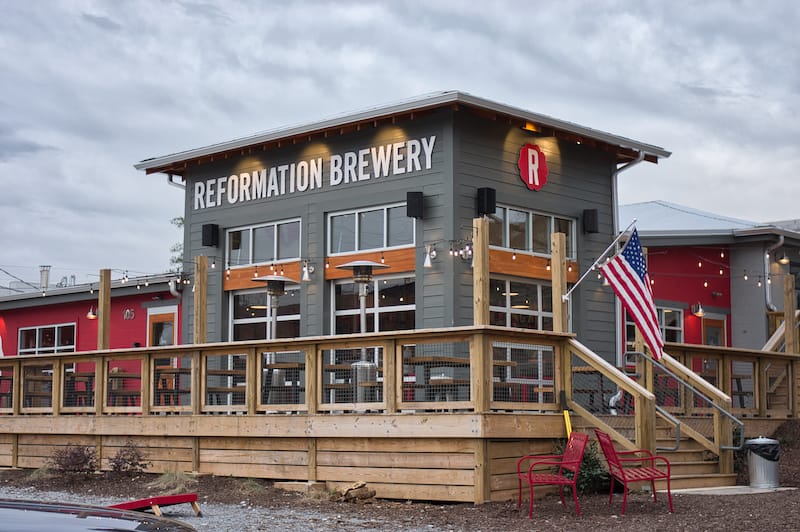 Those after extraordinary land and river vistas shouldn't miss hot air balloon rides with Balloon Atlanta.
Other must-visit sites are Dixie Speedway, Reformation Brewery, and Archibald Smith Plantation Home (please just be mindful of the history at Archibald Smith).
Thomasville
Charming Thomasville, often referred to as the state's "Rose City," was once known as "the Winter Resort of the South" during the city's heyday.
The town is especially known for its annual rose festival that is held during the last week of April as it is home to more than 1,000 roses.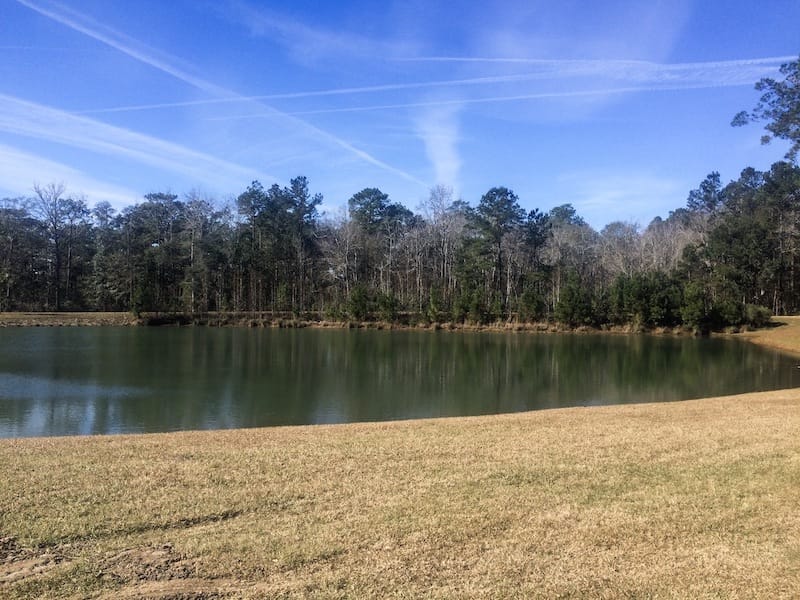 Your Thomasville trip won't be complete without seeing the historic 330-year-old Big Oak, the city's oldest and most cherished natural attraction… and one of the most iconic landmarks in Georgia.
Prepare to be captivated by the creative engineering of Victorian Era Lapham-Patterson House, learn about African American Heritage at the Jack Hadley Black History Museum, and appreciate the beauty of more than 1,500 roses in the Rose Garden.
Darien
Nestled between Savannah and Brunswick, Darien was once a thriving port.
Visit this historic town and dig deep into its history at the Fort King George State Historic Site, view local art in Old Jail Art Center & Museum, or learn more about the area's culture by touring the grounds of Ashantilly Center, the mainland home of a former US Representative.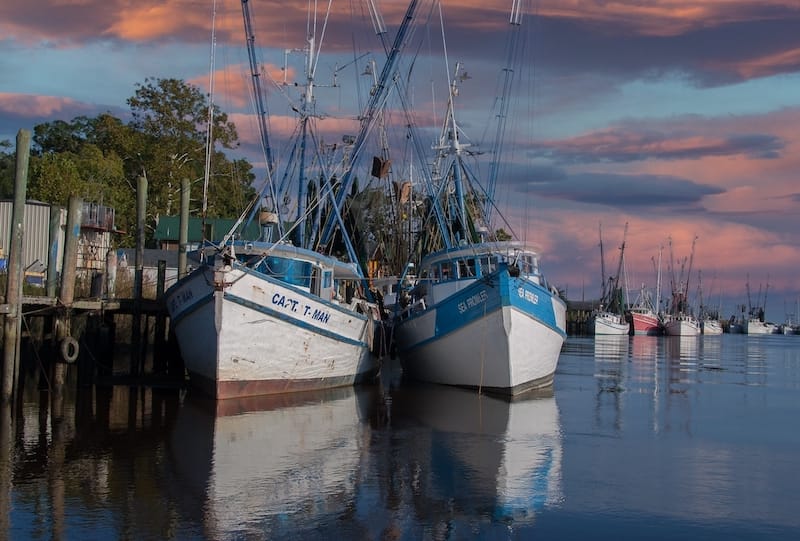 Rounding out the list of must-see attractions are Butler Island Plantation, Wolf Island National Wildlife Refuge, St. Cyprian's Episcopal Church, and Sapelo Island Visitors Center.
Spend a day with your significant other at serene Columbus Square Park and head to indulge your taste buds with southern-style treats in Georgia Peach World.
Washington
Known for its collection of antebellum homes and other historic architecture, Washington is one of the oldest towns in Georgia, which had a significant role in the Revolutionary War.
Your first stop should be the Battle of Kettle Creek, the site where one of the Revolutionary War's most important battles took place.
History buffs shouldn't miss the Robert Tombs House State Historic Site, showcasing the city's significance during Civil War times, or the Washington Historical Museum, which houses a large collection featuring Civil War relics.
Albany
You'll find the perfect mix of adventures and history in this small Georgia town.
Delve deep into Albany's past in Thronateeska Heritage Center, marvel at American and European paintings, drawings, and sculptures dating back to the 19th and 20th centuries at the Albany Museum of Art, and get up close and personal with wildlife at Chehaw Wild Animal and Adventure Park.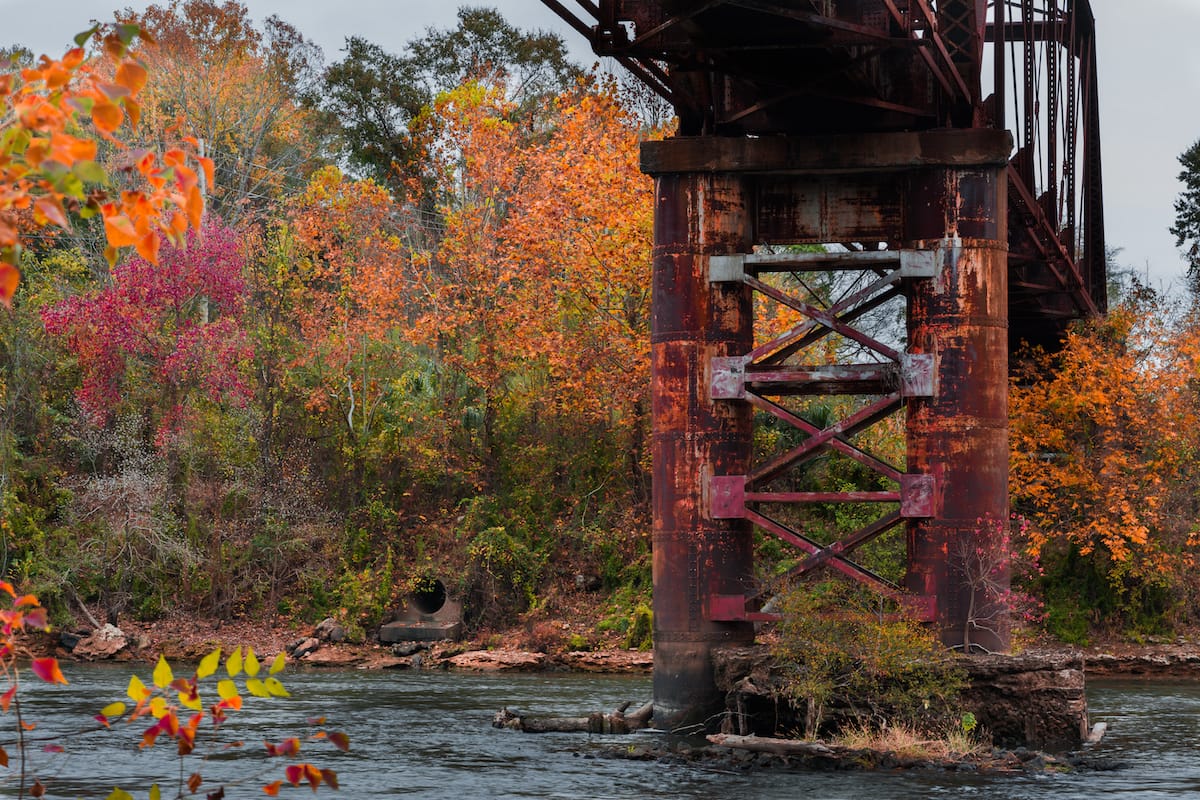 Witness a life-sized sculpture of Ray Charles at the Ray Charles Plaza, immerse in tranquility in Radium Springs Garden, explore a wide range of mysterious creatures that can be found in the Flint River in Flint RiverQuarium, or check out the river for yourself by biking along the 3-mile Riverfront Greenway Trail.
St. Mary's
St. Mary's, a tiny seaside gem nestled in Camden County on St. Mary's River, is best known to be the gateway to the stunning Cumberland Island National Seashore.
Learn about the heritage of Cumberland Island at the Cumberland Island National Seashore Museum, explore the history of the US Submarine Force at St Mary's Submarine Museum, and let the kids loose at Crooked River State Park.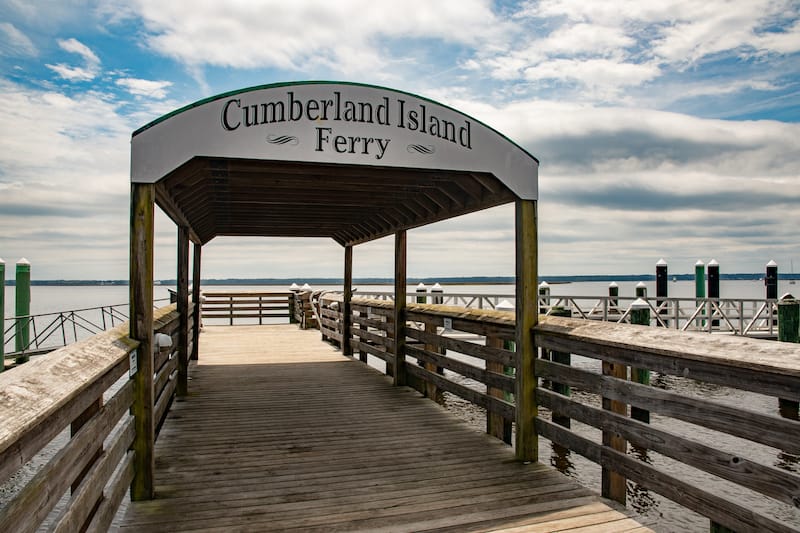 Oak Grove Cemetery, believed to be the oldest surviving cemetery in Georgia, is another must-visit site for history buffs.
Book a river cruise with Lang Charters and Marina, or enjoy the refreshing outdoor scene at St. Mary's Howard Gilman Memorial Waterfront Park.
Dahlonega
Once a former gold rush mecca back in 1828, Dahlonega is recognized as "the heart of the North Georgia Wine Country."
Those interested in the town's gilded history can visit the old Consolidated Gold Mine or the Dahlonega Gold Museum Historic Site.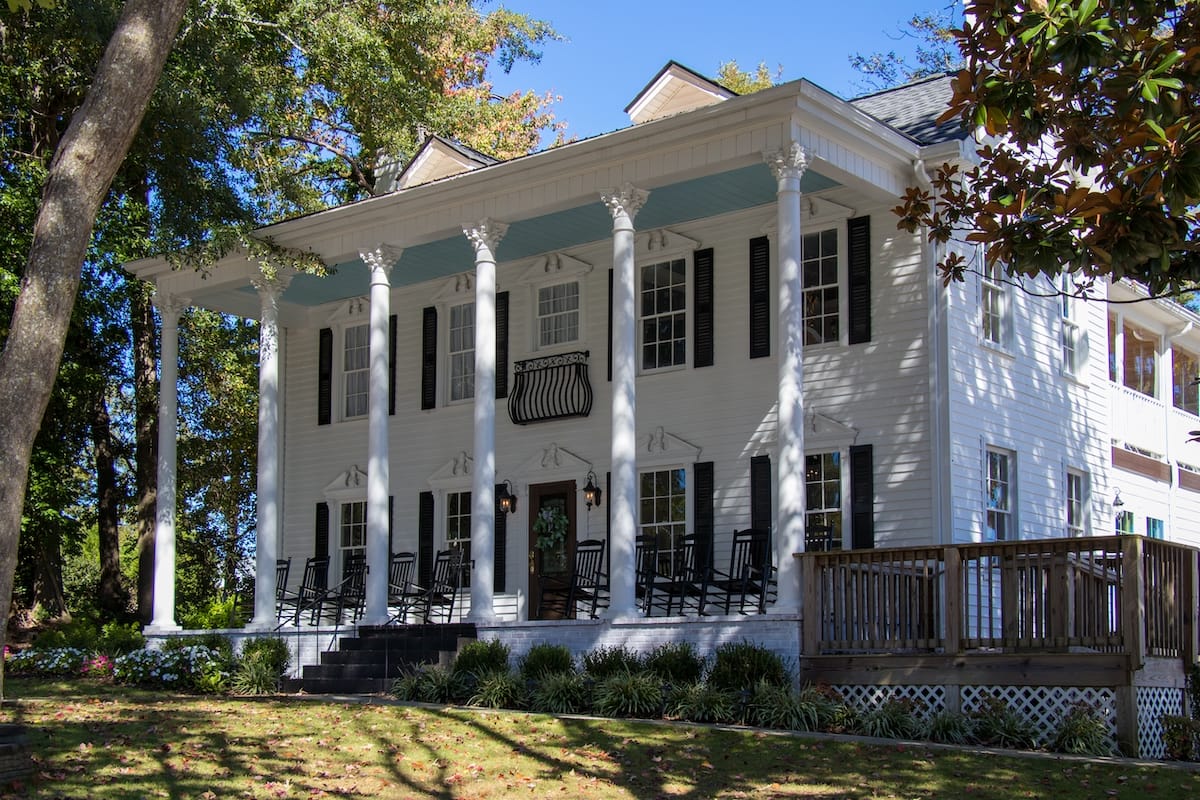 Catch a great show at The Holly Theater, admire 729-foot falls in Amicalola Falls State Park, or sip a glass of signature wine in Accent Cellars.
Take a scenic drive through 63-mile Lumpkin-Union Loop to view Cane Creek Falls, Lake Trahlyta, Dockery Lake, or the 106-mile Brasstown Bald Loop to admire Raven Cliff Falls, Dicks Creek Falls, and Turners Corner.
Plains
Take in the Georgia small town charm in Plains, the hometown of Jimmy Carter, the 39th President of the United States.
If you're curious to see sites that he spent most of his life in, then make sure to visit the Jimmy Carter National Historic Site, listed on the National Register of Historic Places.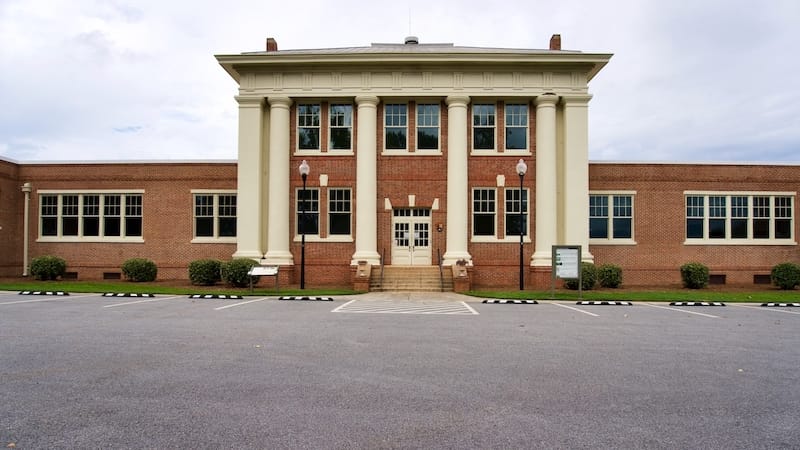 Here you can stroll at the Jimmy Carter Boyhood Farm and discover interesting facts about Jimmy Carter in Plains High School.
Attend a service during your visit to Maranatha Baptist Church, take a fun picture with the Jimmy Carter Peanut of Plains Statue, and see items from Billy Carter's (Jimmy Carter's late brother) collection in Billy Carter Gas Station Museum.
Helen
Experience the charm of a German village in the heart of the Blue Ridge Mountains in the adorable little town of Helen.
Take a stroll through the quaint downtown area, packed with plenty of Bavarian-style buildings that feature many shops and restaurants.
Adventure lovers should head to Unicoi State Park to try zip lining with Nacoochee Adventures, archery, fly fishing, paddle boarding, and more.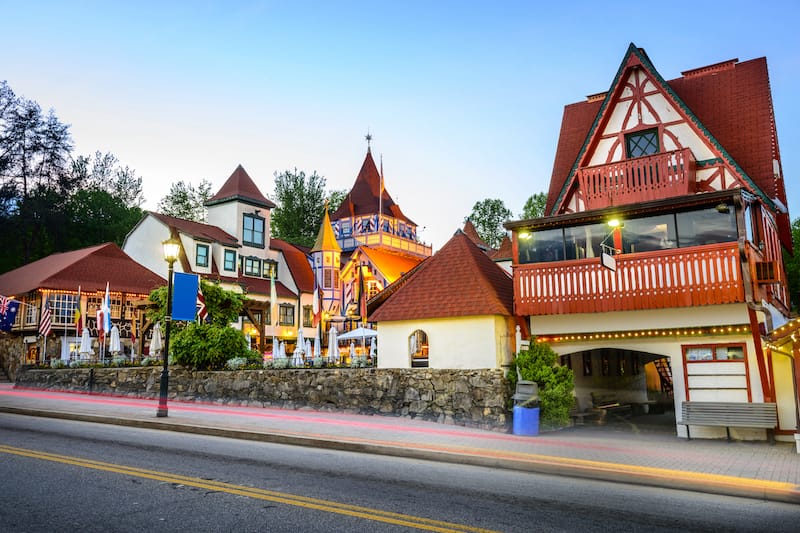 Near the park, you can admire majestic Anna Ruby Falls, made up of two waterfalls.
To mark your Helen trip complete, make sure to try tubing on the Chattahoochee River with Helen Tubing & Waterpark, visit Nora Mill Granary, and savor delicious treats in Hansel & Gretel Candy Kitchen.
Greensboro
If you're visiting Lake Oconee, then make sure to set aside a few hours to explore charming Greensboro.
Water sports lovers will enjoy the ample opportunities for boating, kayaking, and stand-up paddleboarding that sparkling Lake Oconee offers.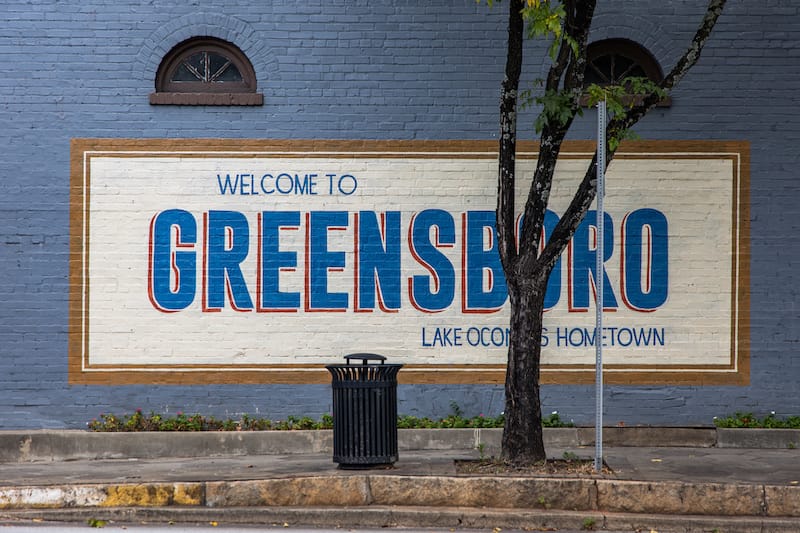 Find your new favorite craft beer at Oconee Brewing Company, go for an antique treasure hunt in Greensboro Antique Mall, or challenge yourself with a round of golf at Reynolds Lake Oconee.
Steeped in Southern history, here you can also witness historic churches and antebellum architecture, like Old Goal, which is the oldest penal structure in Georgia dating back to 1807.
St. Simons
A visit to St. Simons Island is a bucket list material year-round.
For delving into the area's history, you can visit Fort Frederica National Monument and Christ Church and Cemetery or take the Island Trolley Tour.
Listen to the story of German U-boats at the World War II Home Front Museum, enjoy a day at East Beach, Gould's Inlet, or Massengale Beach, and hike or bike in Cannon's Point Preserve.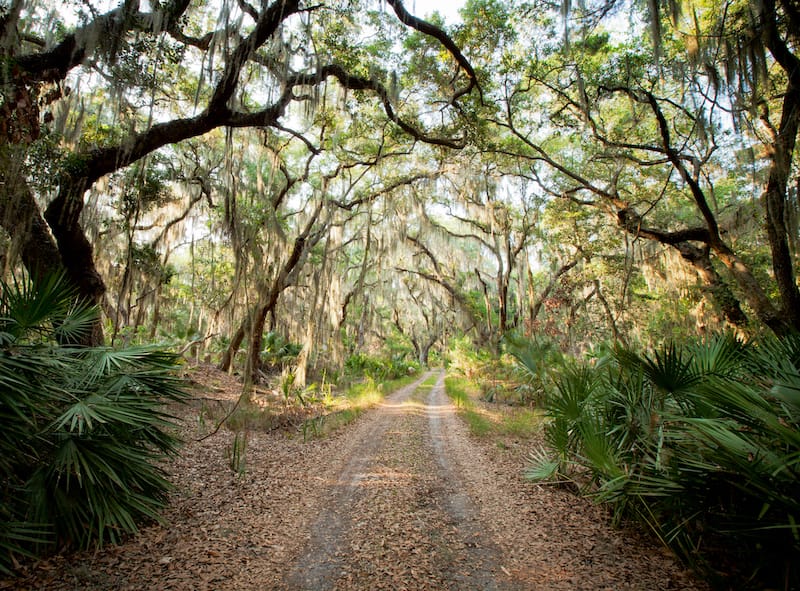 Don't forget to climb Saint Simons Lighthouse, one of five surviving towers in Georgia, to take in expansive panoramic views of the island.
Blue Ridge
Gorgeous scenery surrounds Blue Ridge, which boasts an impressive variety of shopping and dining destinations, outdoor activities, art galleries, and breweries.
Start exploring the city aboard Blue Ridge Scenic Railway that will get you through the Chattahoochee National Forest along the Toccoa River.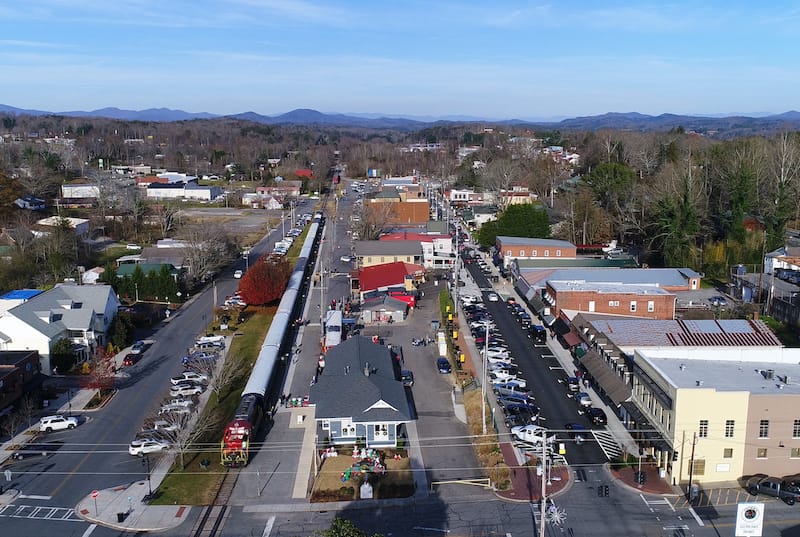 Enjoy apple picking at Mercier Orchards, sample fine wine at Bear Claw Vineyards, sip pumpkin and brown ales in Fannin Brewing, go chasing Long Creek Falls, and try your hand at trout fishing with Fly Fish Blue Ridge.
Thrill-seekers can try ziplining and horseback riding in Hell's Hollow Adventure Outpost or enjoy tubing, kayaking, and rafting with Jon Ron Toccoa River Outfitters.
Milledgeville
This Georgia town woos visitors with its captivating history and impressive architecture.
Get a glimpse into the past by strolling along the 3,200 acres of Milledgeville Historic District, and visit Central State Hospital Museum (once the world's largest mental health facility), Georgia's Old Capital Museum, St. Stephen's Episcopal Church, Memory Hill Cemetery, and Old State Capitol.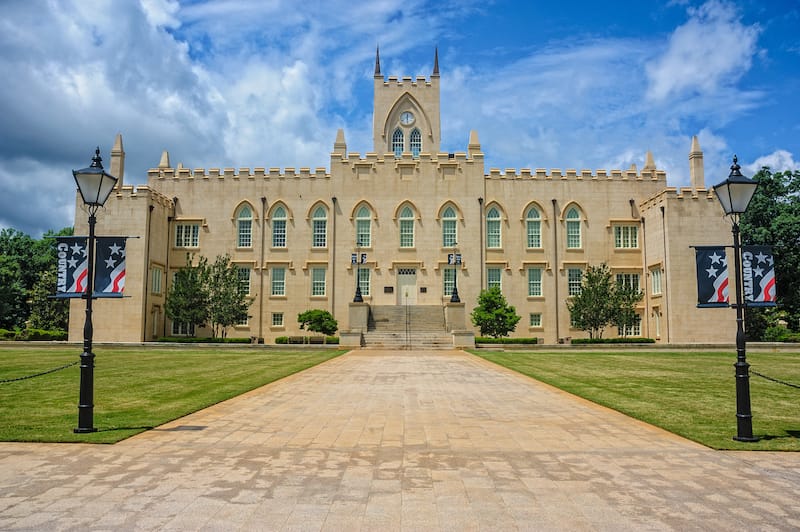 Enjoy the great outdoors in Oconee River Greenway Park and Riverwalk, relax amid extraordinary vistas in Lake Sinclair, admire unique artworks in John Marlor Arts Center, and explore rich flora in Lockerly Arboretum, which is home to Rose Hill, a Greek Revival historic house.
Macon
Though small, Macon boasts a rich heritage, outdoor adventures, and art scene that makes you feel like you are in a much bigger city.
Explore African-American history and culture at the Tubman Museum, stand next to a bronze 1864-era cannon in The Cannonball House, and travel back to the pre-Columbian era in Ocmulgee Mounds National Historical Park.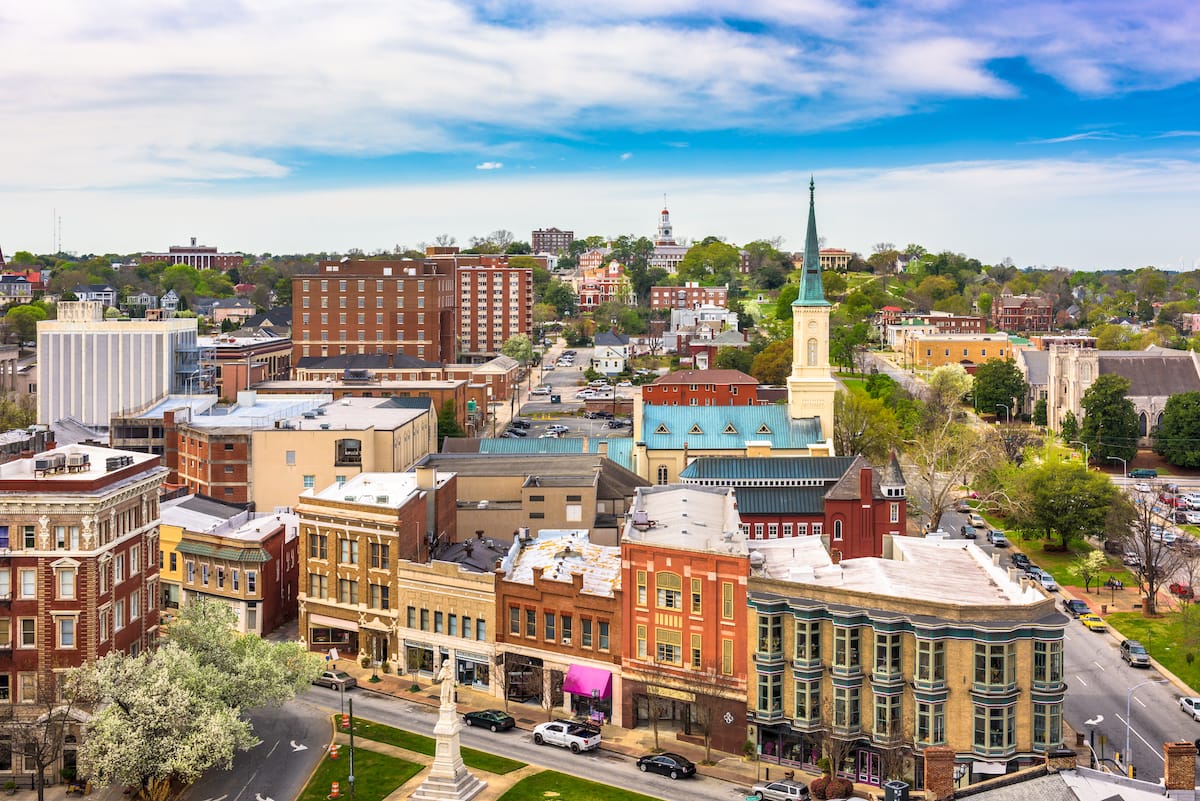 Don't forget to add Hay House, The Allman Brothers Band Museum, Georgia Sports Hall of Fame, Museum of Arts and Sciences, Capricorn Recording Studio, and the Grand Opera House (once hosted Charlie Chaplin, Will Rogers, Ray Charles, Bob Hope, etc.) to your itinerary.
Madison
Madison, home to one of Georgia's oldest and largest National Historic Districts, is packed with magnolia trees, antebellum mansions, and Greek Revival-style architecture.
Step back in time by touring beautiful antebellum homes, such as Heritage Hall, Rogers House, Bonar Hall, and Rose Cottage, admire art and culture at the Madison-Morgan Cultural Center or Steffen Thomas Museum of Art, and learn more about the history of African-American culture at the Morgan County African-American Museum.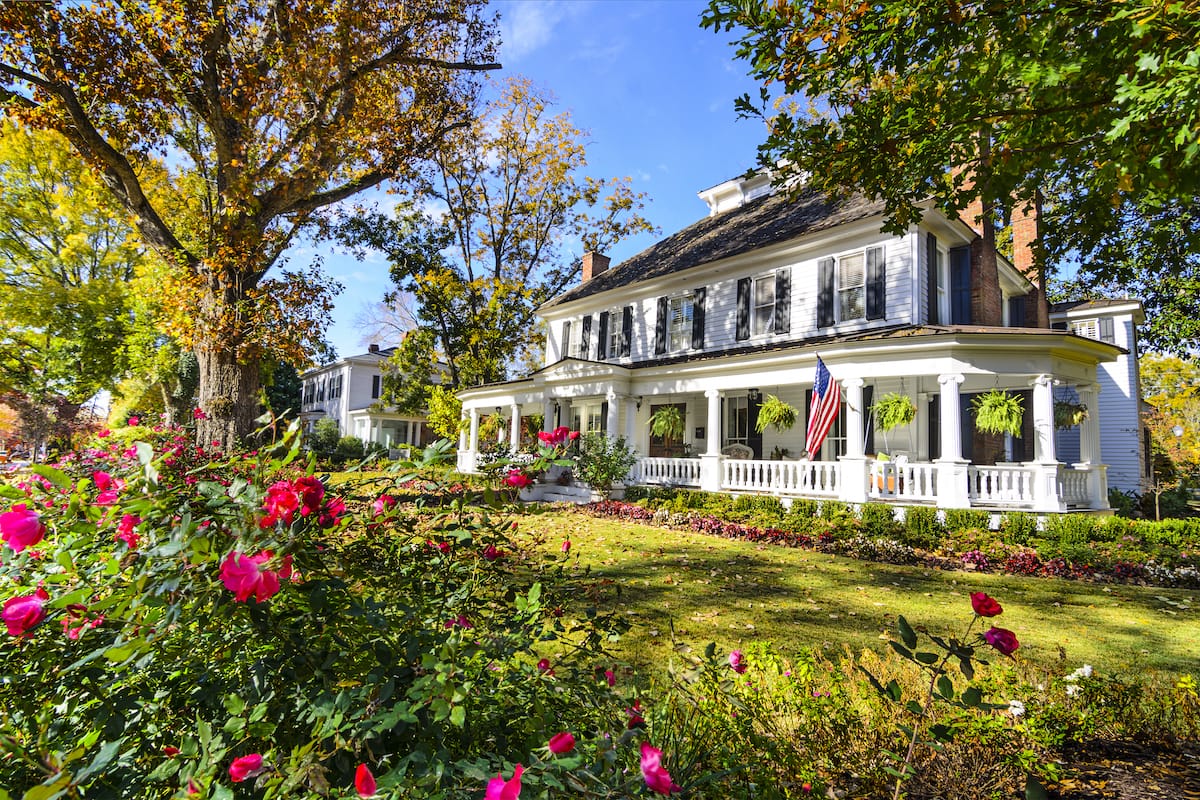 Outdoor enthusiasts can head to Hard Labor Creek State Park to enjoy a wide range of recreational activities, including fishing, hiking, biking, horseback riding, swimming, and more.
Pine Mountain
In the heart of Harris County, Pine Mountain is an outdoor utopia with a plethora of recreational activities.
Your first stop should be the 14,000-acre Callaway Resort & Gardens, where you can walk through Cecil B. Day Butterfly Center, go for a dip at the Robin Lake Beach, and enjoy golfing at Mountain View Course.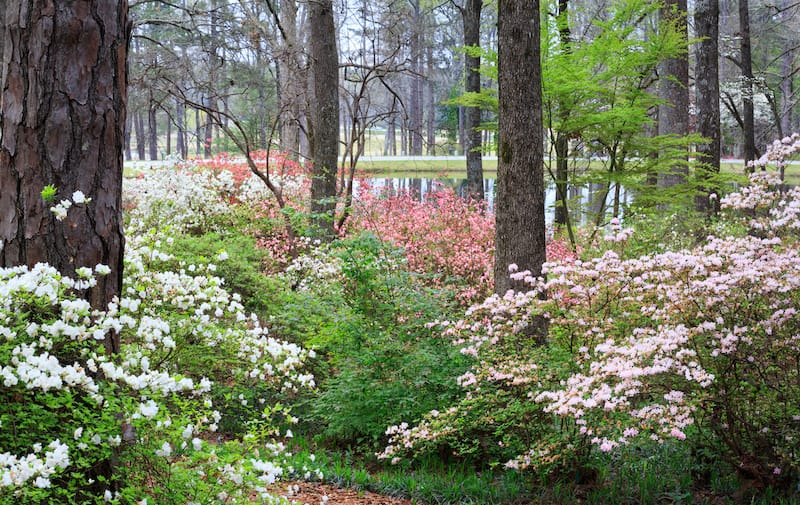 This quaint city is also home to FDR State Park, Georgia's largest state park, and Roosevelt's Little White House, President Roosevelt's simple vacation cottage.
Learn about the city's heritage in Chipley Historical Center, saddle up for horseback riding adventures at Roosevelt Stables, and get up close and personal with exotic animals in Wild Animal Safari.
Senoia
Full of historic charm and outdoor activities, Senoia beckons visitors with its robust character.
Fans of "The Walking Dead" should definitely check out The Woodbury Shoppe for memorabilia and fan gear and take part in tours offered by Georgia Tour Company to witness the main locations used in "Fried Green Tomatoes," "Pet Sematary II," "The Walking Dead," "Drop Dead Diva" and more.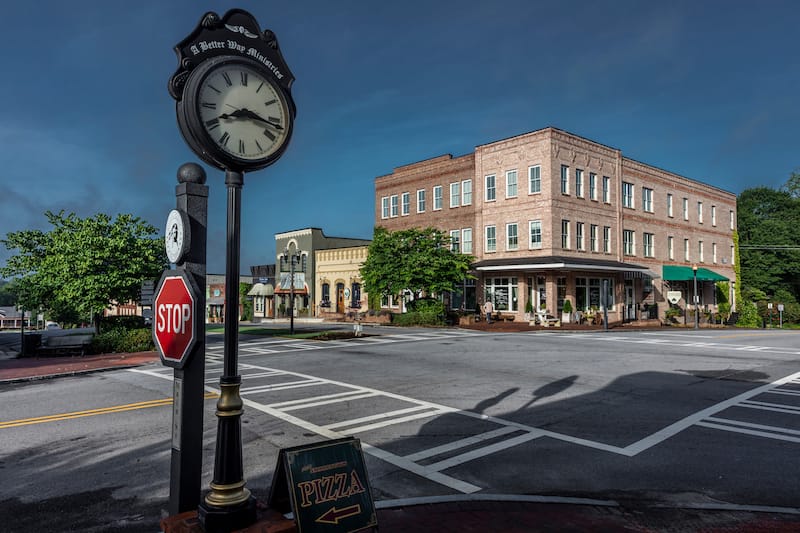 Delve deep into the unsung history and culture of Senoia at Senoia Area Historical Society Museum, watch racing cars in Senoia Raceway, spend some quality time outdoors in Marimac Lakes Park and explore prehistoric times in The Buggy Shop Museum.
Brunswick
The historic port city of Brunswick is known for its wide variety of art galleries, historical buildings, and so much more.
Start your trip by visiting Historic Downtown Brunswick to step back in time and check out the Old City Hall's distinctive clock tower and the Historic Ritz Theater, which is the place to be for exhibits and performances.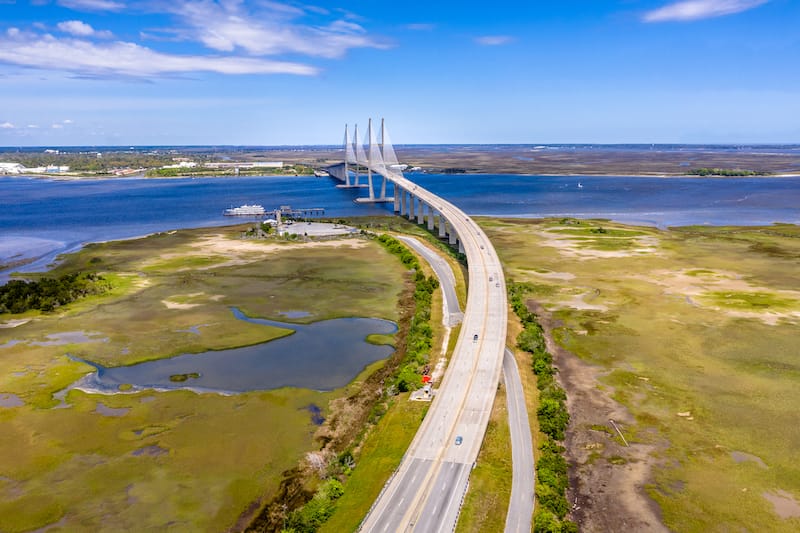 You can also check out the Mary Ross Waterfront Park for some festivals or go shrimping aboard the Lady Jane. Be sure to also go on a dinner cruise along the Emerald Princess II casino cruise ship.
The town also offers plenty of opportunities for jogging and walking, and you can also tour the town on a bike with Brunswick Old Town Tours.
Americus
Nicknamed "the metropolis of Southwest Georgia," Americus is an educational hub home to South Georgia Technical College and the Georgia Southwestern State University.
Marvel at Classic Revival and Romanesque architectural style buildings by strolling along Americus Historic District, catch a great performance at Rylander Theater and play a good round of golf at Griffin Bell Golf Course.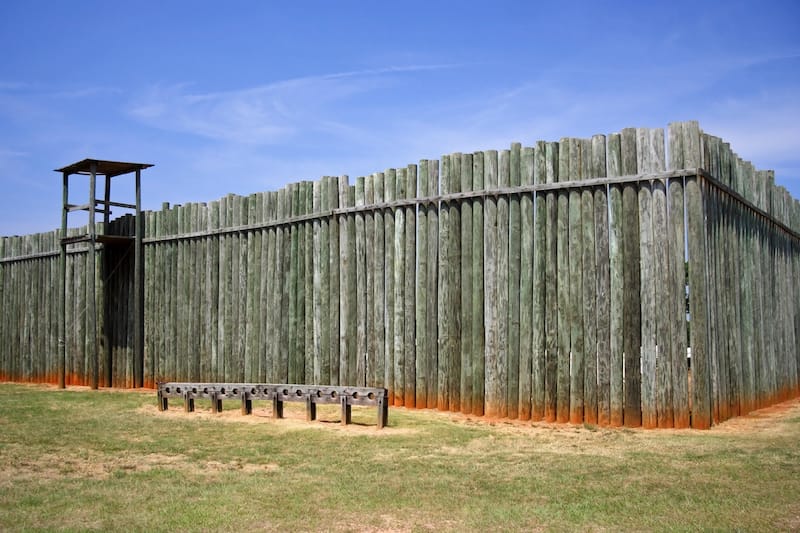 To complete your Americus trip make sure to experience an unspoiled part of Georgia in Georgia Veterans State Park, escape the ordinary in Rural Telephone Museum, and sample a glass of fruity red wine at Wolf Creek Plantation.
Before leaving the city, board the SAM Shortline Excursion Train to travel to southwest Georgia.
Did we miss any amazing small towns in Georgia in this post?
Let us know your favorite Georgia small towns in the comments. Thanks!
More Southern Travel Guides
Pin this Georgia Small Towns Guide