If you're heading to Santa Fe, you definitely need to prepare ahead of time.
There are many awesome places to visit in Santa Fe… this guide will cover some of the best!
Are you planning your trip to Santa Fe last minute?
If youʻre booking your trip to Santa Fe last minute, we have you covered. Below are some of the top tours, hotels, and more!
Top Experiences and Tours in Santa Fe:
Top Hotels in Santa Fe:
Las Palomas (Mid)
Hampton Inn Santa Fe South (Budget)
Santa Fe really is one of the best places to visit in New Mexico.
Awesome Places to Visit in Santa Fe, New Mexico
What to explore when you are in Santa Fe?
"I've noticed you acting quite strange lately. Most of the time, you're agitated, exhausted, and end up throwing a fit for no apparent reason.
Honey, is everything going, ok?
Do you want us to go on some vacation or staycation for a change?" said a clueless husband who has no idea why his wife with itchy feet seems so strange.
"Vacation!!!," the word echoed in the room, and the excitement in her voice was so apparent that the poor husband couldn't help but book the tickets to a place that is well-known for its art scene, divine beauty, and rich culture -Santa Fe.
However, little did he know what to explore when they will be in New Mexico's capital other than some Santa Fe hiking trails. He then took no time to bother Mr. Google and eventually landed on my blog.
If this is no one but you, I can feel you!
From its fictional name to the extreme exotic spots, nestled in the city, Santa Fe has an array of places for people, hankering for a weekend getaway.
Without further ado, I would like to walk you through my travel guide on the place you can explore when you enter the land of art and architecture.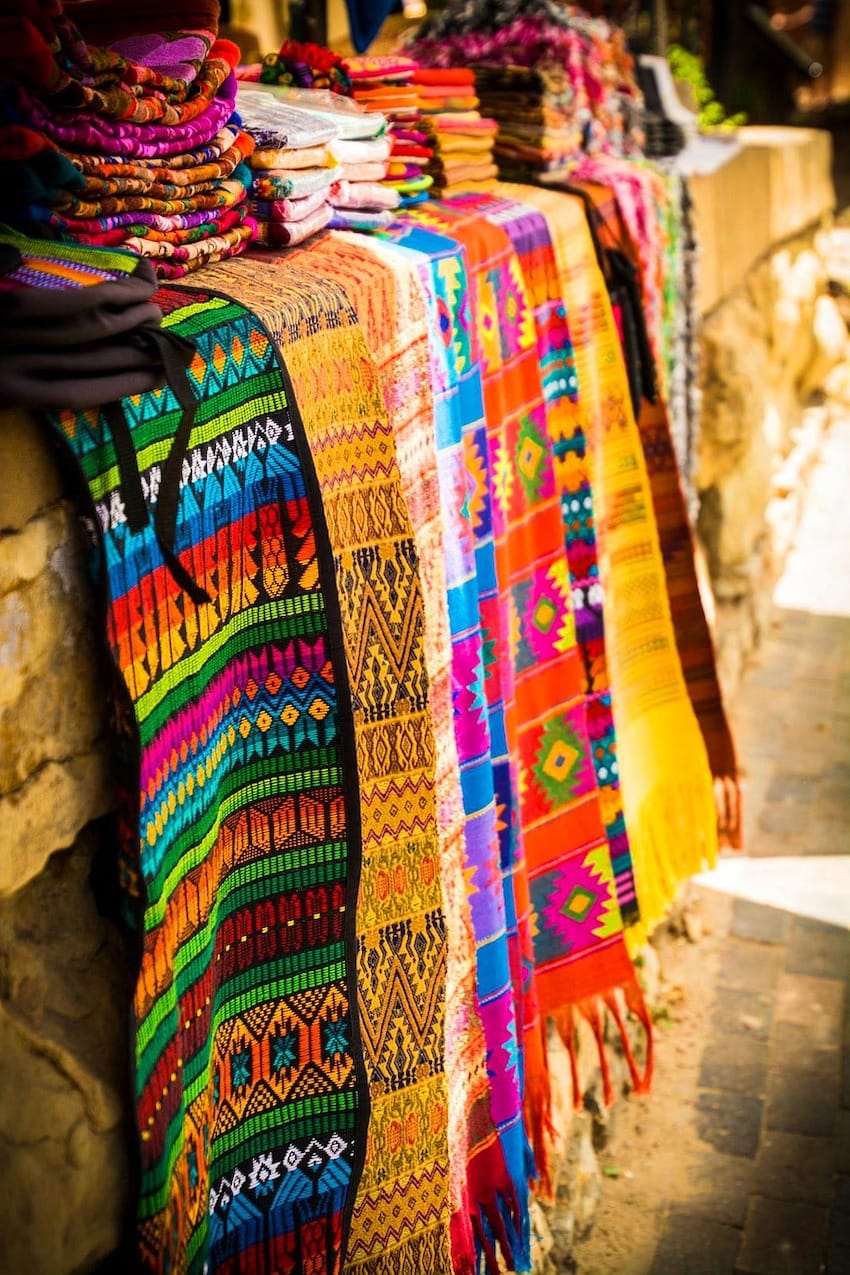 Canyon Road Arts, Santa Fe, NM
Canyon Road sits at the base level of the Sangre de Cristo Mountains, adding more beauty to the place.
This is enough to make it a picturesque trail that showcases the heritage of the city's renowned art scene with a jaw-dropping array of arts, crafts, cuisines, and shopping spots to explore.
Traditionally styled architecture takes the visitors back to the charm of the old world.
This place is home to hundreds of galleries, quirky clothing boutiques, artist studios, vintage jewelry shops, and handcrafted furniture emporia.
If you are not sure which places you should hit when you are in the land of art, Canyon Road is a great place to start your trip from.
A plethora of different eateries along the trail offers delectable regional and global cuisine in luxurious or unceremonious settings, with exquisite scenes of the neighboring landscape.
Astronomy Adventures
Evoke the astronomy lover in you by experiencing the majestic New Mexican night sky with a stargazing endeavor of astronomy adventures.
Its star-spotting adventure that dates back to the second decade offers both entertaining and educationally-rich night sky tours.
The breathtaking grandeur of eyeing the twinkling stars on a pitch-black sky canvas takes you away from the hustle-bustle of city life.
This place offers a unique experience to tourists, led by friendly guides, who use a large Newtonian reflector telescope that highlights interesting objects in the dark sky.
With a diameter of twenty inches or 0.51 meters, this mighty telescope shows a remarkable amount of details on the moon and its surrounding planets, as well as nebulae, galaxies, and star clusters.
So if you are looking to experience something to feed the astronomy interest of yours, this can be the activity you should give it a shot too.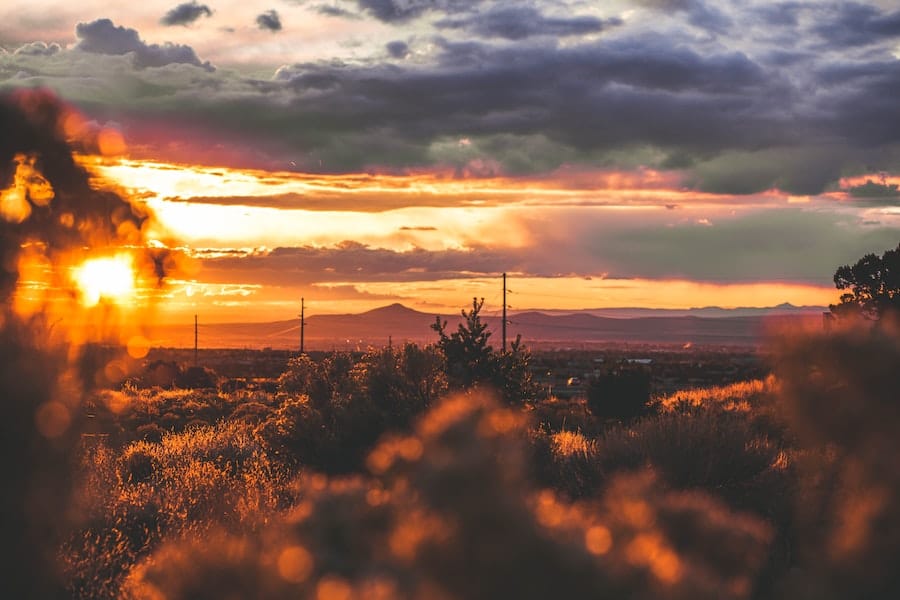 Santa Fe Opera
An American-owned opera company, the Santa Fe Opera offers an extensive range of operatic repertoires and hosts famous cultural festivals every summer.
Commanding awe-inspiring vistas of the neighboring hills, the avant-garde, open-air Crosby Theater is a contemporary fusion of classical materials with modern style, a true example of an award-winning architectural design.
The house is environed by 155 acres of exquisitely beautified campus grounds, which is also home to the Stieren Orchestra Hall.
If you want to rekindle some long-dead romance between you and your wife, then get out of your comfortable Santa Fe B&B and check in to this place.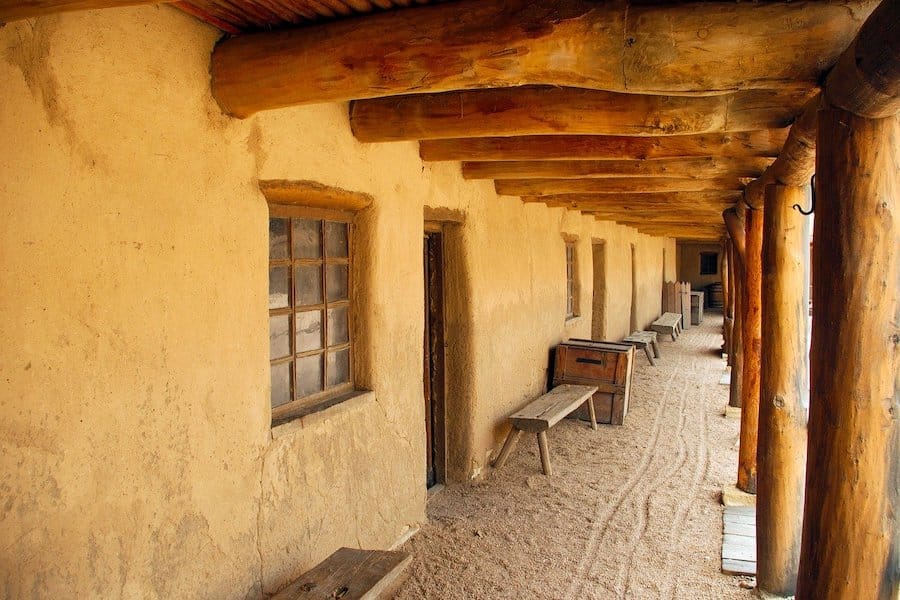 La Lecheria
Ice cream lovers = everyone.
Who doesn't like to have that heavenly scoop of ice cream that melts down the sheer amount of happiness into your mouth?
\Santa Fe offers a one-stop shop for ice cream lovers to satisfy their cravings.
La Lecheria is one of Santa Fe's most novel ice cream bars, established by Chef Joel Coleman, known for his work at local restaurant Fire and Hops.
The unique thing about their ice cream is that all of their ice creams are prepared in traditional ways and without using stabilizers or any artificial ingredients, made of milk from Albuquerque's Rasband Dairy.
Kokopelli Rafting Adventures
Experience an invigorating clear-water rafting adventure on the Rio Grande River with Kokopelli Rafting Adventures.
Be it your yen for some adrenalin fix or an exhilarating amble down the river, Kokopelli has a wide range of trips to offer you.
This is one of the best Santa Fe day trips for adventurers!
Marty Sanchez Links de Santa Fe
Nestled in the west of Santa Fe's historic downtown and besieged by splendid scenic panoramas of the Sangre de Cristos, Sandia, Ortiz, and Jemez peaks, Marty Sanchez Links de Santa Fe features a fantastic golf experience.
Designed by chief landscape architect Baxter Spann, who is also the 18-hole championship golf course and executive at three courses called "The Great 28," has earned many awards.
This course is home to a 35-station fully grassed driving range, a beautified practice garden, and a bunker.
Their professional staff and PGA-certified trainers are hands down the best service that any golf club can offer.
There is a Pro Shop, offering all the latest equipment and rentals. So, safe to say, it is the best place for you if you are a golfer.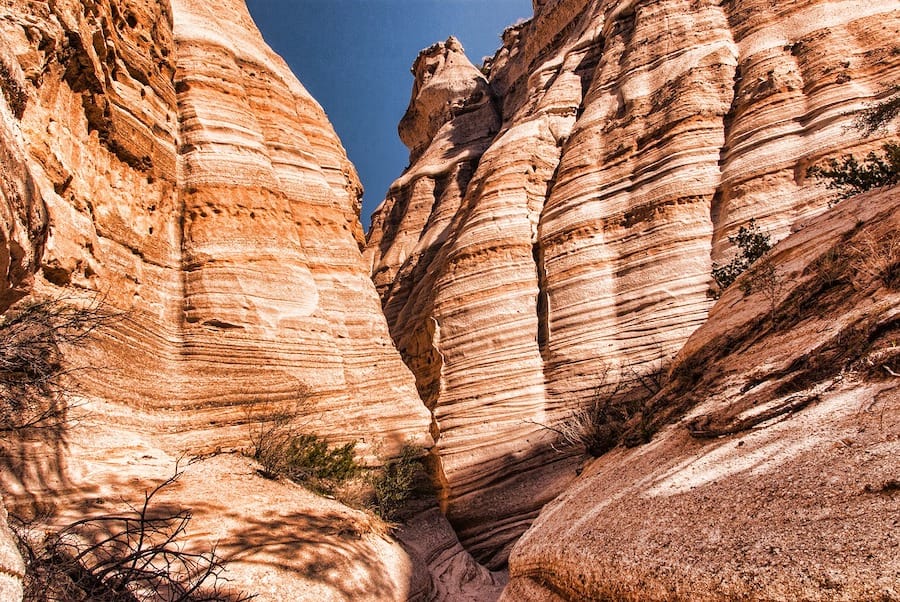 Peyton Wright Gallery
Needless to say, if you plan to visit Santa Fe, you must be an admirer of art, and nothing can be a more profound experience than hitting an art gallery.
Peyton Wright Gallery is home to the city's most significant collections of contemplating and historical art, with emphasis on 20th-century post-war and contemporary American artwork.
The art gallery, which sits within the National Register of Historic Places-listed Spiegelberg House, is tied around the heritage works of Herbert Bayer and Stanton MacDonald Wright, famous for its museum-quality exhibitions of Spanish Colonial art.
Should You Visit Santa Fe?
"People don't take trips; trips take people." So, a trip to Santa Fe is all set to take you on a breathtaking experience that will mark a milestone in your travel diary. Also, if you are the one who has a wife with itchy feet, just like me, places in Santa Fe will surely woo her.
Let us know your say on this topic in the comments below.
About Ashley Rosa: Ashley Rosa is a freelance writer and blogger.
As writing is her passion that why she loves to write articles related to the latest trends in technology and sometimes on health-tech as well.
She is crazy about chocolates. You can find her on twitter: @ashrosa2.
Additional New Mexico Resources