There are many underrated and unusual things to do in New York City. These are all of the underrated places to visit in NYC.
Unusual Things to Do in New York City
There are so many things to do in New York state – from visiting Niagara Falls to Legoland NY… and beyond. And then… there is New York City, one of the world's most prolific places.
The Big Apple, Gotham, the City That Never Sleeps, the City of Dreams, the Empire State, Fun City. My hometown of New York City has been called many things, but it has never been called dull.
Our many visitors, 65 million in 2018 to be exact, head for the top tourist sites where they spent an estimated $44 billion in 2018 alone. Very much appreciated as tourism is one of our main income streams.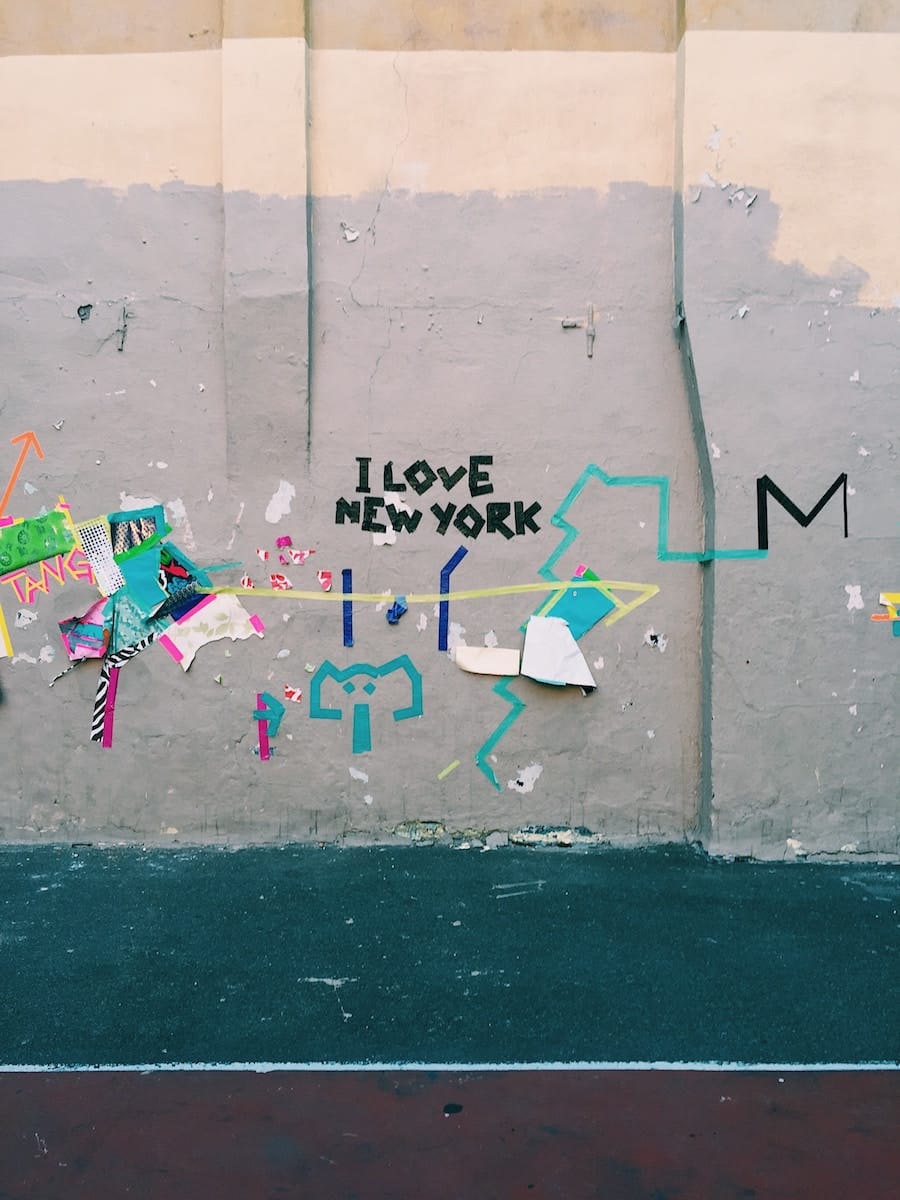 Whether you're coming for the first time or the fiftieth time, or even if you live in NYC, there's so much to see and do that it is easy to miss our little gems flying under the radar. And boy do we have a bunch of those!
I want to bypass the glorious sites that hog all the limelight… yeah, I'm talkin' to youse Statue of Liberty, Times Square, and Empire State Building, and focus on some of our underrated treasures.
You can also use this guide to figure out where to stay in New York City by highlighting some of the neighborhoods that interest you!
I'll divvy them up into neat little geographic areas so you can walk to each of them and maximize your time; Downtown, Museum Mile, and Uptown. You can even use luggage storage in New York to hold your bags to not stress if you're even there on a layover!
And, depending on your budget, make sure you book yourself one of the many hotels with a jacuzzi in the room in NYC as you will need it after a long day of walking around!
Do You Need a Visa to Travel to the US?
Many travelers will need a visa to get to experience the greatness that is New York City. Obtaining a visa to the US can be a difficult or cumbersome process, so give yourself enough time to prepare and fill out your documents correctly and carefully!
If you have visa-free access to the US, be sure to fill out an ESTA form. It also costs a small amount of money so prepare ahead of time so you don't have any stressors at the beginning of your US vacation.
Unusual Things To Do in NYC
DOWNTOWN
1. Basilica of St. Patrick
The Basilica of St. Patrick, otherwise known as Old Saint Patrick's at 263 Mulberry Street.
Everybody knows St. Patrick's on Fifth Avenue. But did you know these interesting little-known facts about the original St. Patrick's?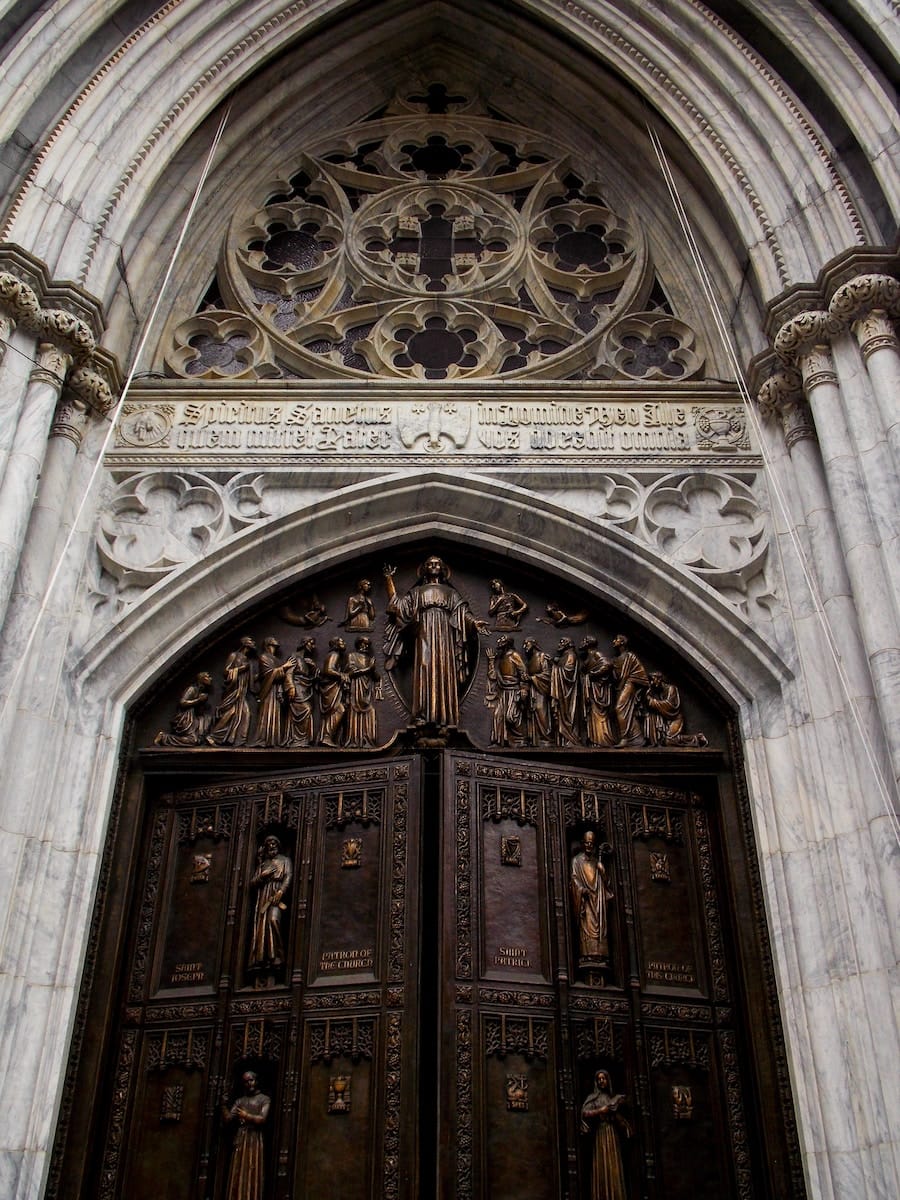 The first St. Patrick's Basilica, built in 1809, is still standing in its original location in Manhattan's Nolita (short for North of Little Italy) neighborhood.
There are catacombs underneath the basilica and a cemetery attached to it.

Some of the coolest New Yorkers are buried there. Think Delmonico's, the originators of the "restaurant" concept.

They give regular tours there.

Insider tip

: Ask for Leo. He's really into it.
The tour is an absolute joy. Very informative and enthusiastically delivered. Not to mention you get to go into the catacombs and see the tombs.
You also get to keep the little electric candle they give you to find your way around in the dark among the tombs. AND, you get coupons to Lombardi's, the oldest pizza restaurant in New York City (they have a plaque on their wall that says so).
Address: 263 Mulberry St, NY 10012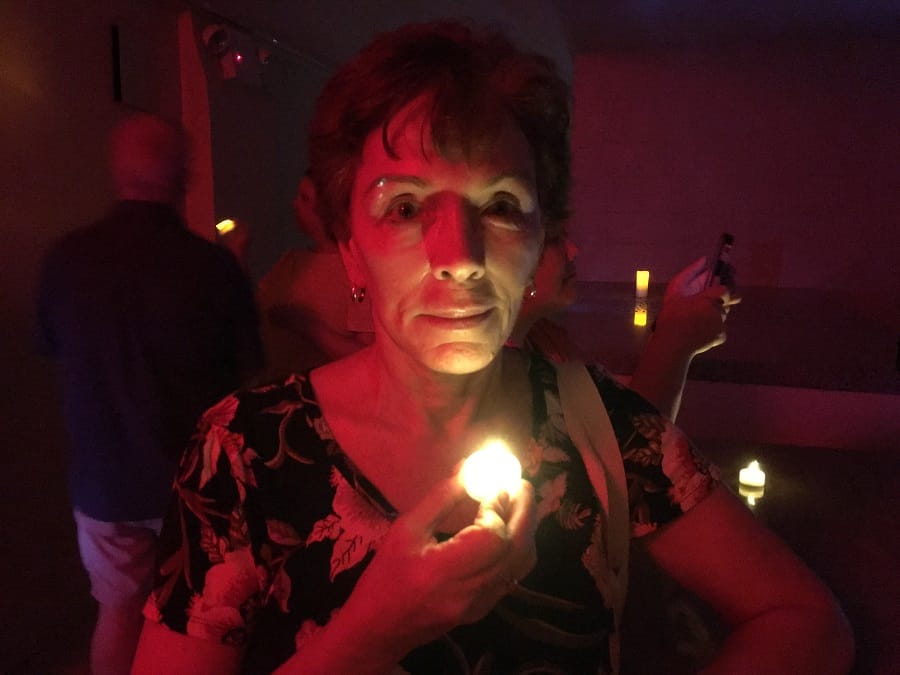 2. Elizabeth Street Garden
This sweet garden is on nearby Elizabeth Street. This is a peaceful little oasis in the middle of the Lower East Side tenements. It's full of garden statuary that almost looks like it was discarded there among the plants and flowers. The garden has a dreamlike, fairytale quality.
People come here to picnic on the grass, sunbathe and just hang out among the statues. You should visit, but hurry because developers are threatening to tear it down and replace it with condos. Ah… progress. (I guess.)
Address: Elizabeth St, New York, NY 10012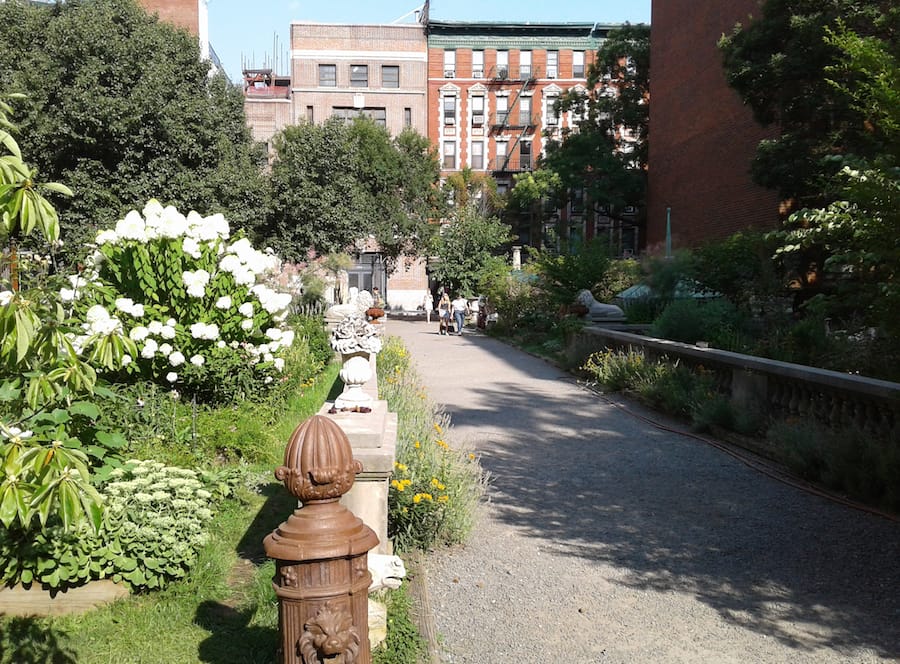 3. The Lower East Side Tenement Museum
The Tenement Museum is a fascinating experience and one of the best unusual things to do in New York City. It is located in a tenement on Orchard street.
This area has been receiving immigrants from around the world for centuries. The immigrants landed on Ellis Island and, when cleared for entry into the U.S. mainland, most headed for the Lower East Side.
The Tenement Museum explains the lives of immigrants using period exhibits and in some cases recordings of the people themselves. This all takes place inside an apartment.
You will experience the stories of the Wong family, meet the Jewish Epsteins and learn about the Puerto Rican Velez family who lived in that apartment.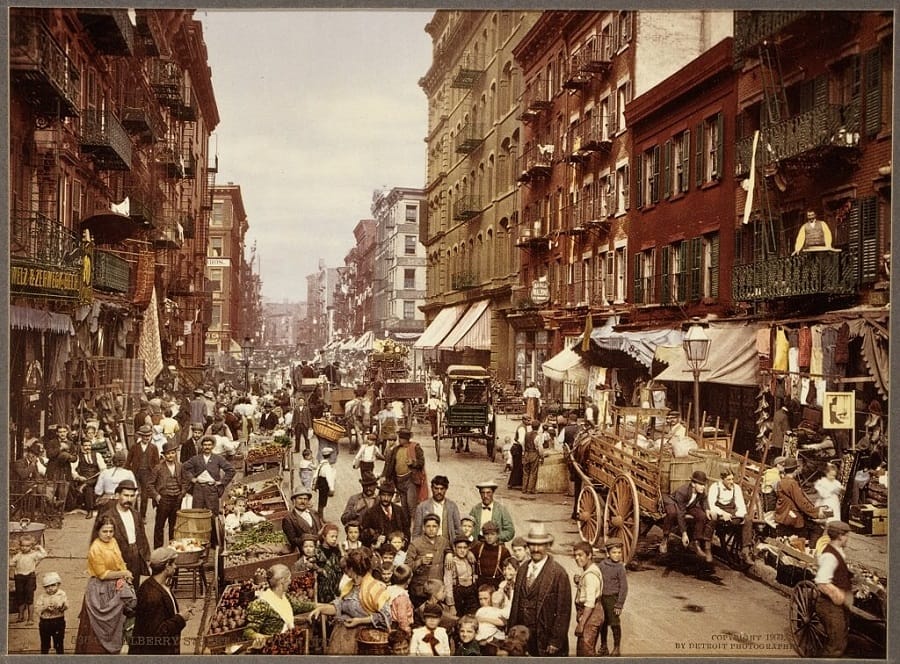 The museum offers a large selection of tours focused on the immigrant experience. Take your pick, but remember space fills up quickly. Book online in advance to ensure your spot.
Address: 103 Orchard St, New York, NY 10002
4. Big Onion Walking Tour
While you're in the neighborhood, go on a Big Onion Walking Tour. We all know that the best way to really know a city is to walk it, and nobody does it like Big Onion.
Choose from tons of tour offerings ranging from Prohibition New York (you go to a real speakeasy) to Revolutionary New York…see where it all began.
The one tour you absolutely cannot miss is the Multi-Ethnic Walking Tour. You will visit several ethnic neighborhoods and experience the culture through the food.
Come on…how cool is that?! Wander around the streets of NYC munching on Italian cannelloni, Puerto Rican fried plantains, Jamaican patties, Malaysian satay…the list goes on and on. Come hungry! Oh, and the guides are all doctoral candidates in history.

MUSEUM MILE (and Beyond)
Museum Mile is officially recognized as an area between 82nd and 105th streets on Fifth Avenue right in front of Central Park. It is one of the densest concentrations of artistic achievement on planet Earth.
Nine world-class museums line the Mile but the cultural display doesn't stop at these boundaries. It continues farther afield south to 70th Street and north beyond 110th.
Let's take a look at the lesser known but equally impressive gems in this cultural fantasy land. You will find some of the most unusual things to do in New York City.
5. The Frick Collection
The Frick Collection is a wonderful museum across the street from Central Park on 70th street and 5th Avenue. It was the former home of the industrialist Henry Clay Frick.
I find it amazing that some of these massive mansions turned museums — some with interior gardens and fountains — were once private homes.
This museum has one of the best European art collections in New York including works by Renoir, Gainsborough, Rembrandt, Titian, El Greco, Manet and 3 paintings by Vermeer.
It also houses my single favorite work of art, Sir Thomas More by Hans Holbein. The red velvet of the model's sleeve is so realistic you can almost reach out and feel it between your fingers.
All this glorious, spiritually uplifting beauty is accessible for pay-what-you-wish on Wednesdays from 2 to 6 p.m. and is totally free on the first Friday of every month from 6:00 to 9:00 p.m., except during September and January. Regular admission is $22 for adults, $17 for 65+.
During these free Fridays, the Frick Museum sponsors chamber music performances by the fountain and offers free snacks and art supplies to encourage the budding artist. If you're looking at what to do in NYC, this is definitely a great option.
Disclaimer:
The Frick Collection's historic buildings at 1 E. 70th Street have been closed for two years. It initially closed in March 2020 due to the pandemic and it has remained closed as it began a renovation project, something planned pre-COVID.
So visitors can continue to have access to the collection as the works of art were relocated to a temporary space, just for the duration of renovations on the mansion.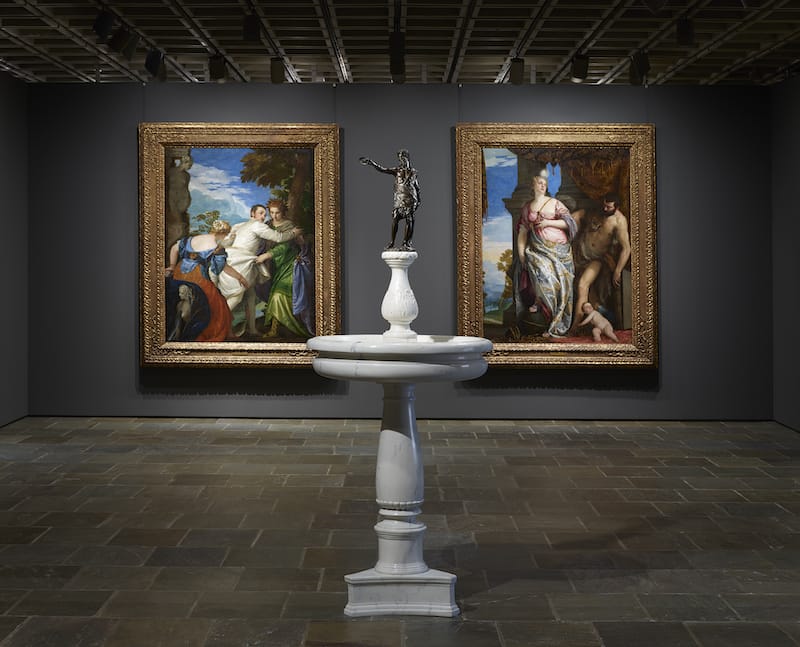 In March 2021, the museum opened at Frick Madison, the temporary space for approx. 2 years, just for the duration of the renovation project.
It is located at 945 Madison Ave, just five blocks away, in the Breuer building (previously the Whitney and the Met Breuer).
It's a unique opportunity to experience an entire museum outside of its usual context!
At the Frick Madison, in light of COVID-19, there currently are no First Friday events. The museum is open Thursdays-Sundays, and pay-what-you-wish hours are on Thursdays 4-6 p.m.
6. Rooftop of the Metropolitan Museum of Art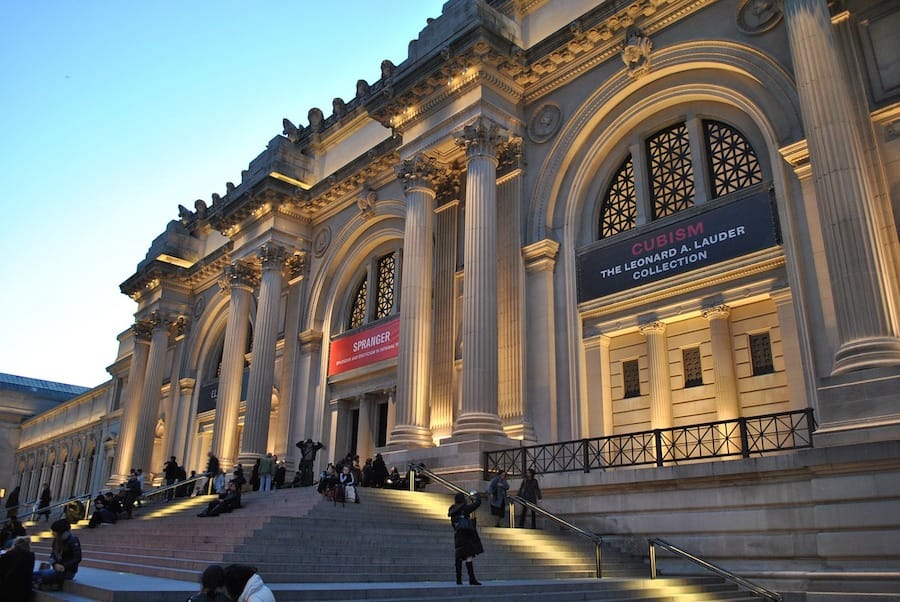 The Metropolitan Museum of Art can be found at 84th street and 5th Avenue. We all know that the Met is definitely NOT an underrated New York City attraction. However, the rooftop exhibit area is very frequently missed.
By the time you've gone through all the permanent and temporary exhibits, the gift shop and the cafeteria, you've had it. You just want to go chill someplace, and the upper reaches of the museum's 5th floor seem insurmountable. Make the effort. The 360-degree view of Central Park and the skyline is spectacular. There is a little café up there and they always have an interesting unique exhibit.
Address: 1000 5th Ave, New York, NY 10028
7. Cooper Hewitt Smithsonian Design Museum
The Cooper Hewitt Smithsonian Design Museum can be found at 91st Street and 5th Avenue.
New York City has, count them, 113 museums. You cannot possibly see them all if you are visiting.
This is why the Cooper Hewitt Smithsonian Design Museum is so underrated. Because there are so many options unless you are specifically interested in design, you'll miss this little gem.
The Cooper Hewitt sits across the street from Central Park. It is the only museum in the U.S. exclusively dedicated to design. The place is pure eye candy; stunning, and full of fascinating exhibits and provocative concepts.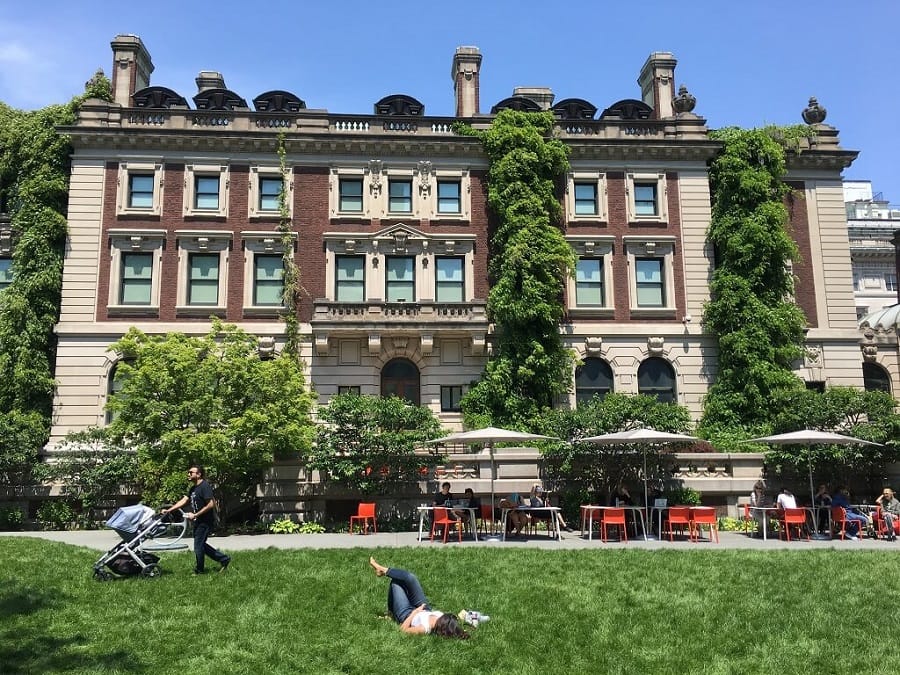 The museum itself is the former home of industrialist, Andrew Carnegie. With its 64 rooms, this Georgian mansion was built in the early 1900 and is an example of the ostentatious lifestyles of the magnates of the Gilded Age.
Even if you are not interested in design, go for the history and the spectacular lawn and gardens.
The best you can do on a sunny New York City day is to grab a sandwich and have yourself a nice picnic on the museum's lawn imagining yourself to be at a 1900 lawn party. It is one of the more relaxing and underrated things to do in NYC for sure.
Address: 2 E 91st St, New York, NY 10128
8. New York Conservatory Garden
The New York Conservatory Garden is located at 103rd Street and 5th Avenue.
This wonderful little slice of wooded bliss has got to be one of the most welcoming and peaceful locations in New York City. The Conservatory sits on 103rd Street on the outskirts of Central Park.
It is far from the well-trodden tourist routes of the city which is why it is considered underrated and one of the more unusual things to do in New York City. But once you visit this little garden, you will see it is definitely worth the trip.
You enter the garden through the iron-wrought gates that once decorated the entrance of the Vanderbilt Mansion that stood on 5th Avenue and 59th street where the Bergdorf Goodman department store stands today.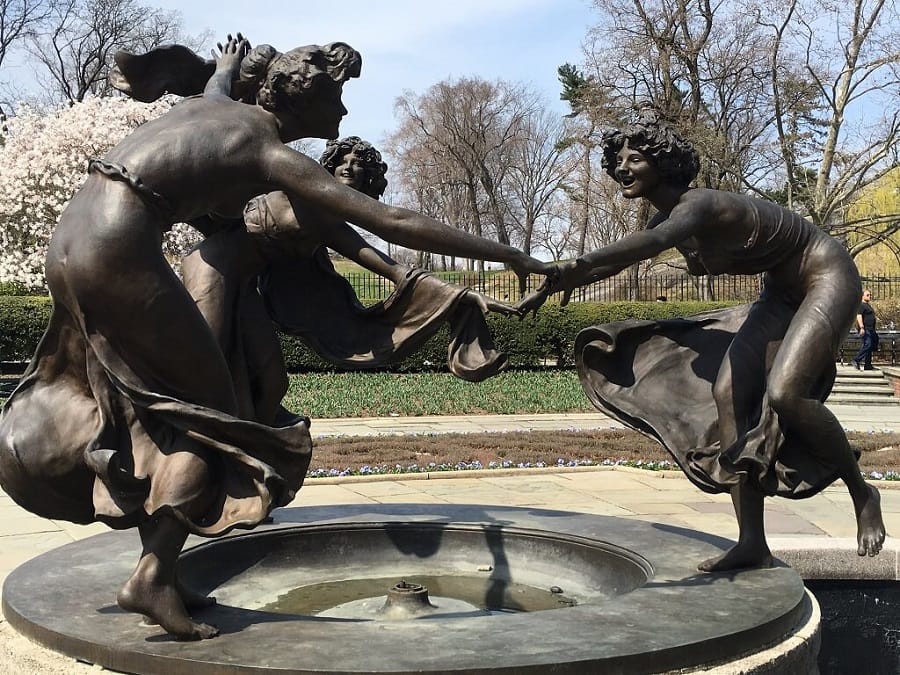 Each of the three separate and distinct gardens: the Italian, the French and the English gardens all have their own charm.
Each season also has its own appeal but autumn, with the kaleidoscope of colors and spring with its blooms and blossoms are special.
Address: 1233 5th Ave, New York, NY 10029
9. Museum of the City of New York
The Museum of the City of New York is located at 103rd Street and 5th Avenue.
Explore the history of New York City at the Museum of the City of New York.
This wonderful museum may not be as famous as the other museums on Fifth Avenue like the Metropolitan Museum of Art and the Guggenheim, but it punches way above its weight when it comes to imaginative multi-media exhibits from the founding of Manhattan by the Dutch to the chaos of 9/11.
The Museum is immediately in front of the Conservatory Garden, so it makes sense to visit both of these underrated NYC destinations in one day.
Address: 1220 5th Ave, New York, NY 10029
10. Museo del Barrio 104th and 5th Avenue
Further up the street on 5th Avenue is the Museo del Barrio. This museum celebrates the city's Hispanic-American culture. Here you will see displays of paintings, sculpture, photography and much more. Some of the most accomplished artists in the United States have their works exhibited here.
UPTOWN
11. Harlem
One of my favorite neighborhoods in New York City, Harlem is truly unique. There is so much to do and see in this historic section of the city.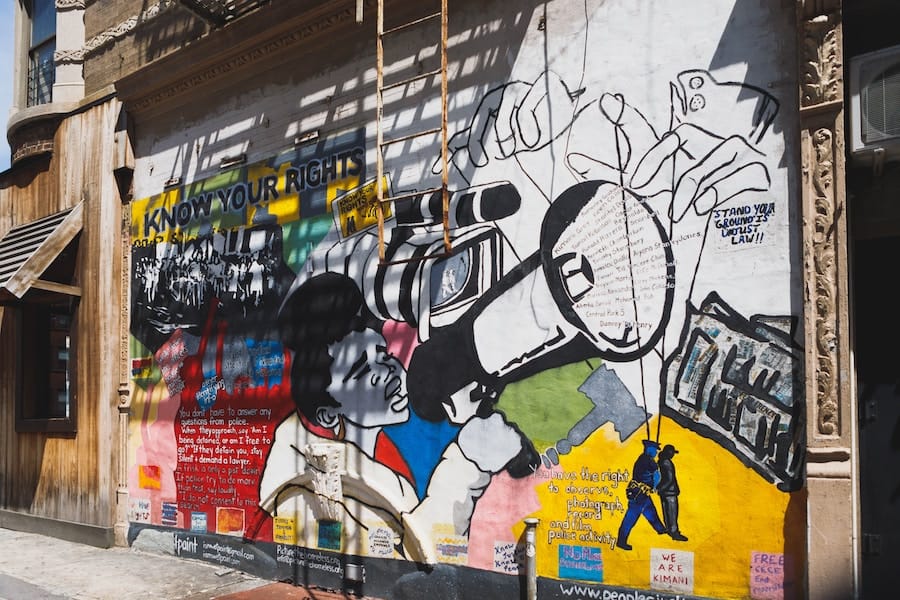 Harlem was originally settled by the Dutch but has been home to many ethnic groups throughout the centuries; Irish, Italian, Eastern European Jews, Russian, African Americans and most recently settlers from the West African countries of Senegal and Ghana.
Every group that settled in Harlem contributed pieces of their cultural heritage in the form of cuisine, art, music, and architecture. That's just one of the things that makes Harlem so special.
There are several things visitors to Harlem cannot miss:
Eat at some of the excellent restaurants like Sylvia's and Red Rooster.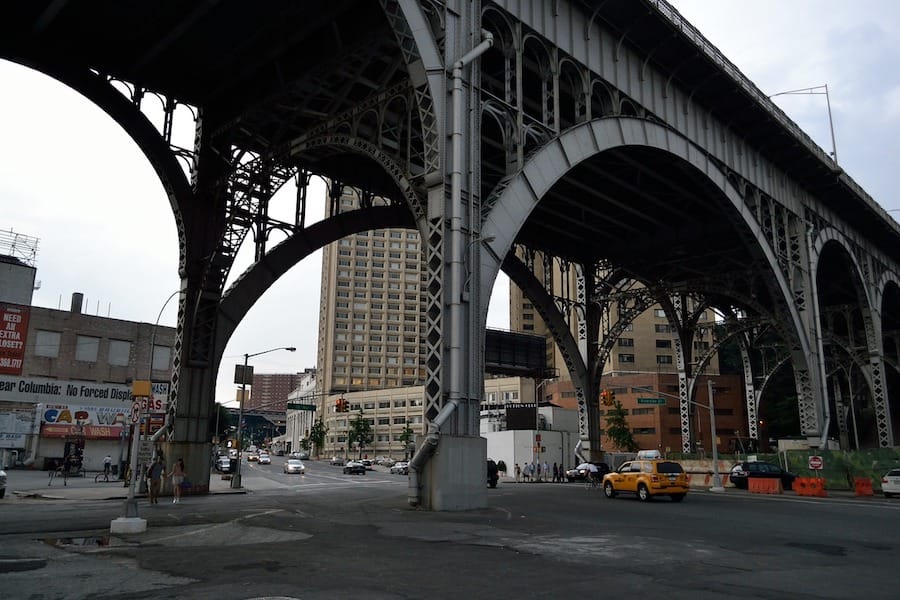 Attend Amature Night at the Apollo. This is usually on a Wednesday (call ahead of time to confirm).
This is a performance competition featuring up-and-coming artists. This is definitely one of the most underrated activities in NYC. Visitors applaud for the performers and the ones that get the most applause wins.
The talent will astound you. And don't be surprised if the ones you applauded show up on TV within a few months.
Visit a jazz club like Minton's Playhouse, Smoke Jazz and Supper Club and Ginny's Supper Club. A weekend in Harlem may well be one of the best you'll ever have.
Even further Uptown
12. The Cloisters
The Cloisters is part of the Metropolitan Museum of Art. They are underrated because, like many of the destinations mentioned here, they are far from the main tourist route. But this incredible collection of art is just as stunning as any you'll find in the main museum.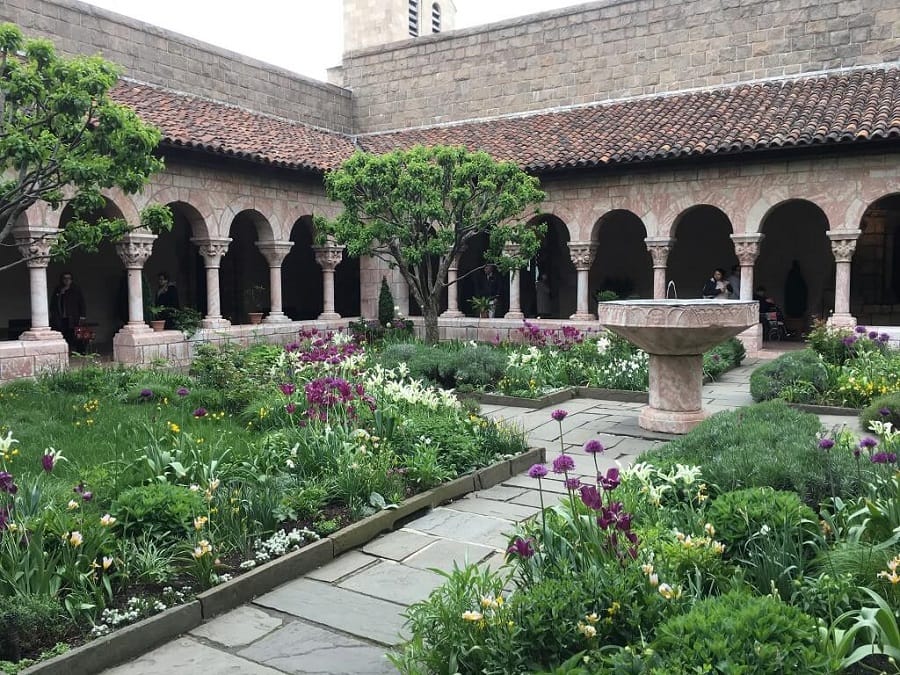 The museum specializes in medieval gardens and artifacts. It is a combination of four cloisters that were purchased in Europe by John Rockefeller and donated to the Metropolitan Museum of Art.
They were dismantled and transported to the U.S. where they were reassembled in beautiful Fort Tyrone Park, on property that was also purchased by Rockefeller, in Washington Heights in New York City.
The curators tasked with reassembling the Cloisters were challenged.
They had to recreate French monasteries and abbeys that had existed in the 1500s in Europe, in the city of New York without making it look like a Disneyland recreation.
They did an outstanding job. When you walk the grounds through the garden paths you can imagine medieval monks chanting in the background. It's a great experience.
The Cloisters house over 5000 works of art but the prize is the amazing collection of 14th Century tapestries known as the Unicorn Tapestries.
These are a well-preserved group of seven tapestries that you have probably seen numerous times in history books and will easily recognize.
Any time of year is perfect for visiting The Cloisters, an unforgettable treasure in the middle of New York City.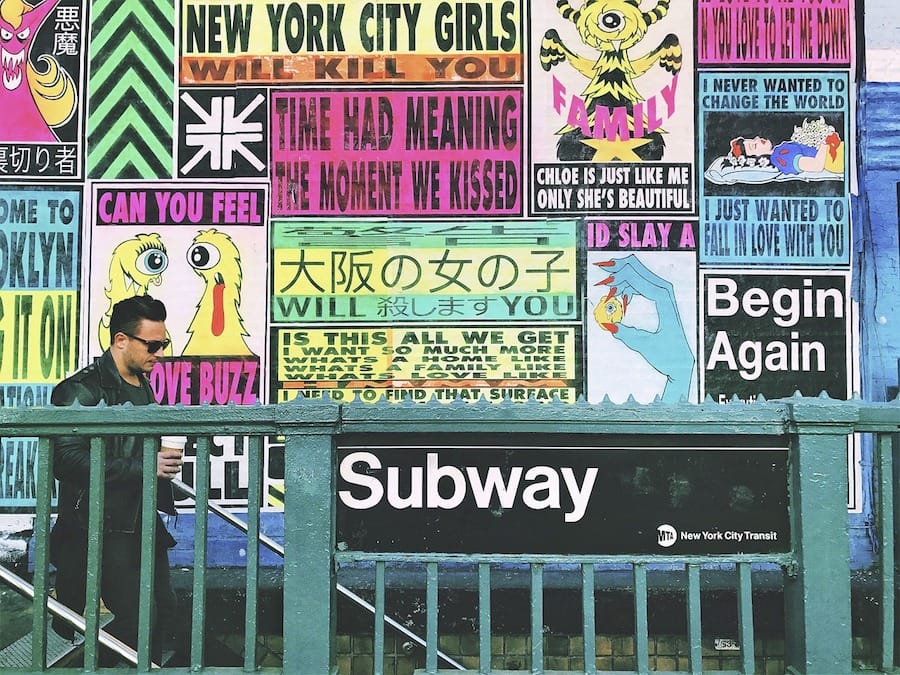 With all New York City has to offer, it is easy to miss these little gems shining brightly under the radar. They are worth a visit. If you know of any unusual things to do in New York City, please drop them below in the comments section.
Address: 99 Margaret Corbin Dr, New York, NY 10040
About Talek
Talek Nantes is an author, digital content creator and founder of the travel blog, www.travelswithtalek.com.
She is a passionate travel enthusiast and enjoys sharing her travel experiences with others. Talek's personal and professional background has led her to travel to over 110 countries.
She has lived and worked throughout the world and speaks several languages. Talek has an MBA and a Masters Degree in International Relations from the University of Pennsylvania.
She lives with her husband in New York City and Miami. Talek's most recent book is "Don't just travel to Cuba, experience Cuba: The ultimate Cuba travel guide.
More New York Travel Guides