Wilmington, North Carolina is that perfect Southern city – not too big, not too small, with friendly locals around every corner. There are so many fun things to do just outside of the city and an endless number of great day trips from Wilmington NC.
While you're in Wilmington be sure to check out Airlie Gardens, Wrightsville Beach, and if you're a TV fan, the filming locations of One Tree Hill. While there are lots of things to do in the city, sometimes you need to get out and explore!
Most of these Wilmington day trips are within a two-hour drive or less but there are a couple of exceptions. You don't want to spend more time in the car than you spend at your destination.
Day Trips from Wilmington NC – Map
To add this map to your Google Maps account, click the 'Star' icon next to the map name. You can then view it on your cell phone or computer by heading to your Google Maps account, click the menu and add it to 'Your Places'.
Small Towns Near Wilmington
There are tons of unique smaller beach towns that dot the coast of North Carolina. If you ask twenty different people in NC which is their favorite you might get 20 different answers.
You really should visit a few and see what makes each one special (these are some of the most charming coastal towns in the United States). Then it's a lot harder to choose a favorite.
Southport
Another famous city from the big screen, Southport, was made popular by Nicholas Sparks in his romance novels. You can find multiple filming locations for "A Walk to Remember," "Safe Haven," and "Nights in Rodanthe" throughout the town.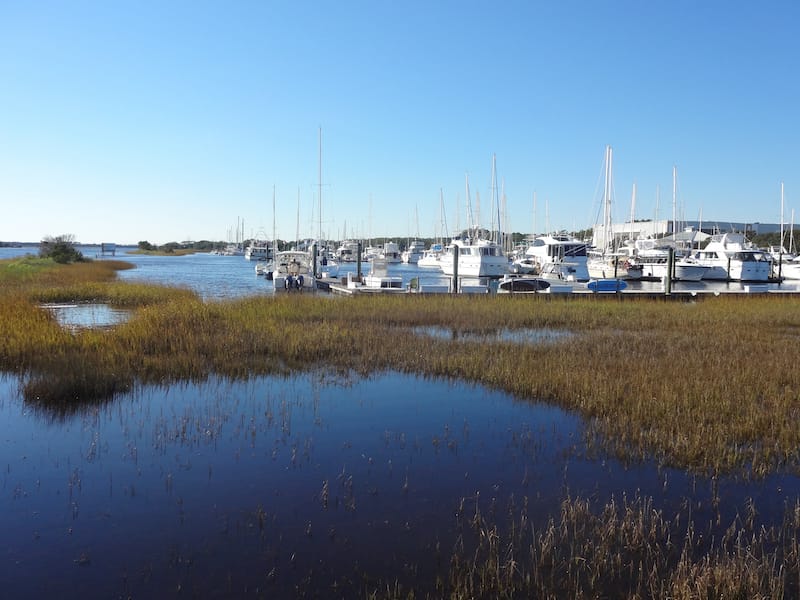 It's also an antique hunter's treasure chest. You'll find all kinds of cute antique stores in downtown Southport alongside the modern boutiques. Downtown Southport has some great art galleries to browse as well.
Beaufort
All the waterfront restaurants serving delicious fresh-caught seafood make it easy to fall in love with Beaufort. Sit out on one of the many decks enjoying a cocktail and gorgeous sunset over the water.
Take a food & bike tour with Hungry Town Tours and be led around the city by the husband and wife team that owns the company. They are incredibly sweet and know the area very well.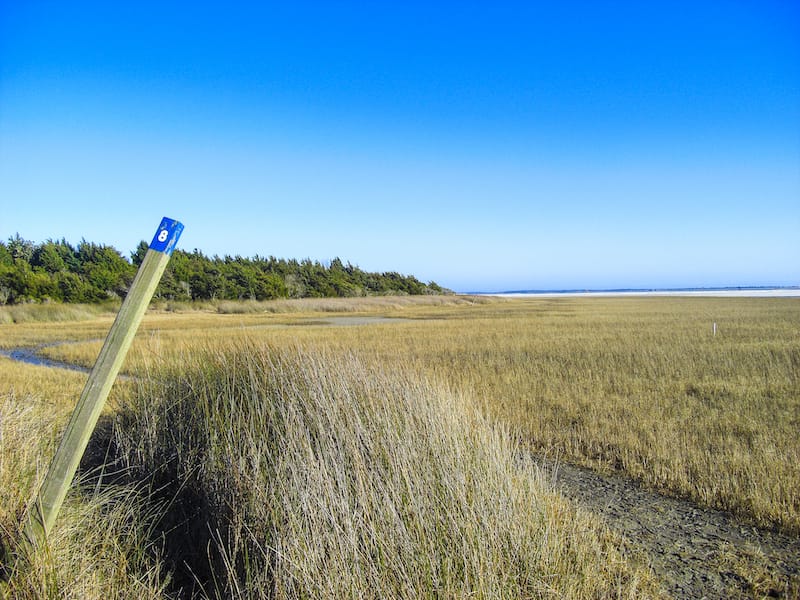 A great way to spend time in Beaufort is to kayak out to Shackleford Banks. This is only if you're in tip-top shape though otherwise, your shoulders will not be happy the next day! You can also take a 20-minute ferry from Beaufort.
New Bern
This was the capital of North Carolina until 1792 when it moved to Raleigh. New Bern has a very walkable downtown area and plenty of historic charm. You can visit Tryon Palace – North Carolina's first state capital building.
You'll also find the Birthplace of Pepsi Cola store where you can buy a fountain Pepsi, some merchandise, and learn the story of how Pepsi came out of this little corner Pharmacy.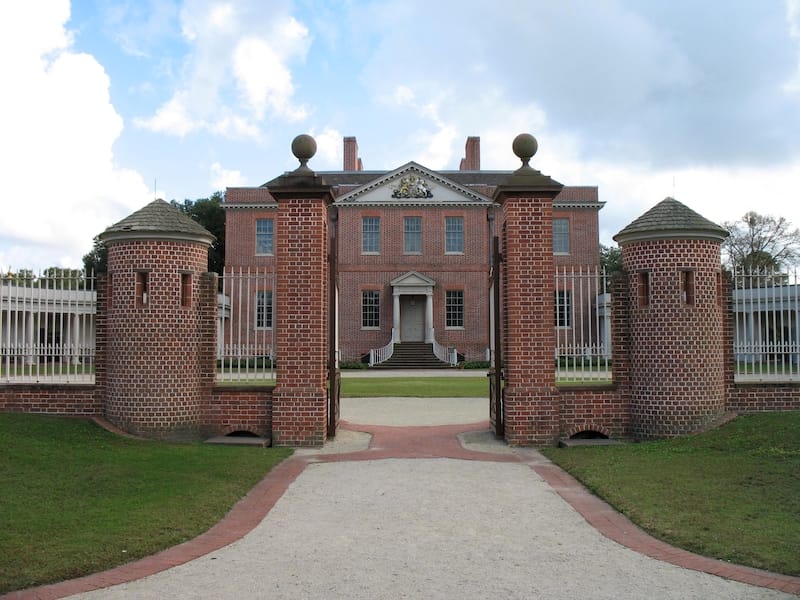 Do a scavenger hunt for the painted bears at local businesses through the town. Each one is unique! Or you could head over to Union Point Park where you'll have gorgeous views of the Neuse River.
Emerald Isle
Head to Emerald Isle for the perfect day on the beach. This one feels more remote and laid back than the other surrounding beaches. If you want to leave all your cares behind then head here.
Other than the beach you won't find much else to do in this quiet little town. Of course, they do have some great restaurants to try like Caribsea and The Trading Post.
Carolina/Kure Beach
Here you'll find quiet beaches, great fishing, and Britt's Donut Shop. If you don't get donuts here then you haven't been to Carolina Beach. They have one thing on the menu – homemade glazed donuts.
Out at Fort Fisher, you'll find an aquarium plus a place to drive out on the beach so you can surf fish. This does cost a bit but is worth it if you've never done it!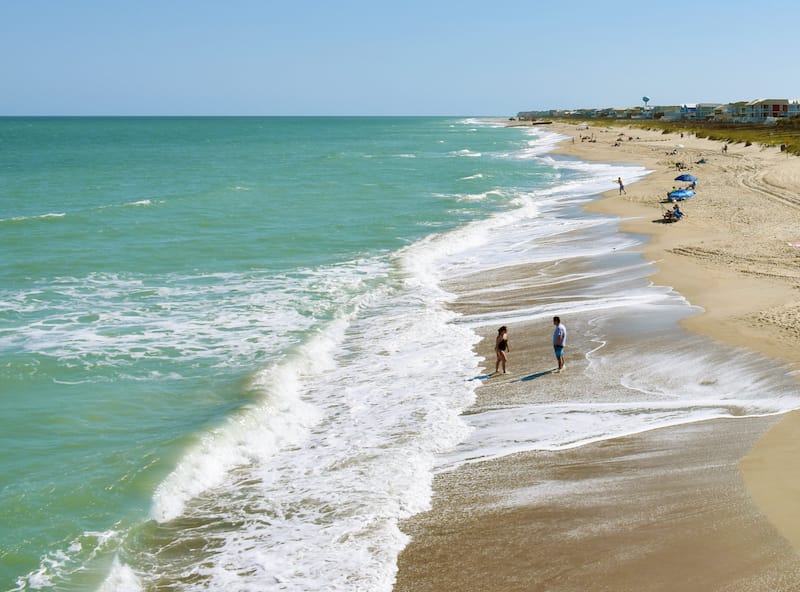 Fishing Tip: If you are going to fish, make sure you have your NC fishing license. Don't be caught without it or you'll face a hefty fine!
Outdoorsy Day Trips from Wilmington
Any of these day trips from Wilmington will get you out among the beautiful landscape of the North Carolina coast. There are tons of opportunities for outdoor exploration like hiking, boating, and more.
Croatan National Forest
There are a few hiking trails here where you can get up close and personal with the plants and wildlife of the area. You could see deer, black bear, or turkey though that's uncommon. However, you could spot a venus fly trap or pitcher plant so keep an eye out for that.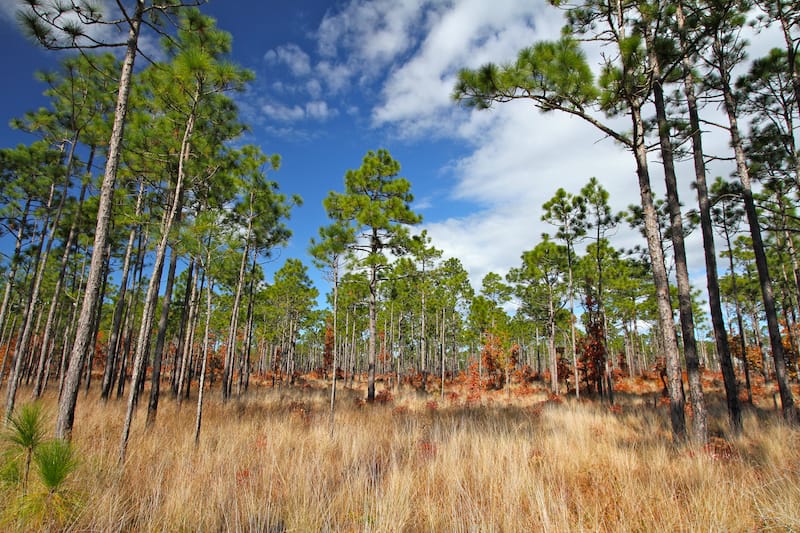 Most people come here to go kayak fishing or take out their jon boat to see if they can catch some fish. There are a few different rivers and ponds in this park that are perfect for fishing.
Cape Lookout National Seashore
Cape Lookout Lighthouse is one of the most iconic lighthouses along the North Carolina coast. You have to take your own boat or a ferry out to this barrier island so be sure to bring all the supplies you'll need for the day.
Here some popular activities are surf fishing, birding, and people love driving on the beach here too. If you want to make it an overnight trip then you can even camp on this National Seashore. If you are there at night be sure to do some star gazing as this is a popular dark sky spot.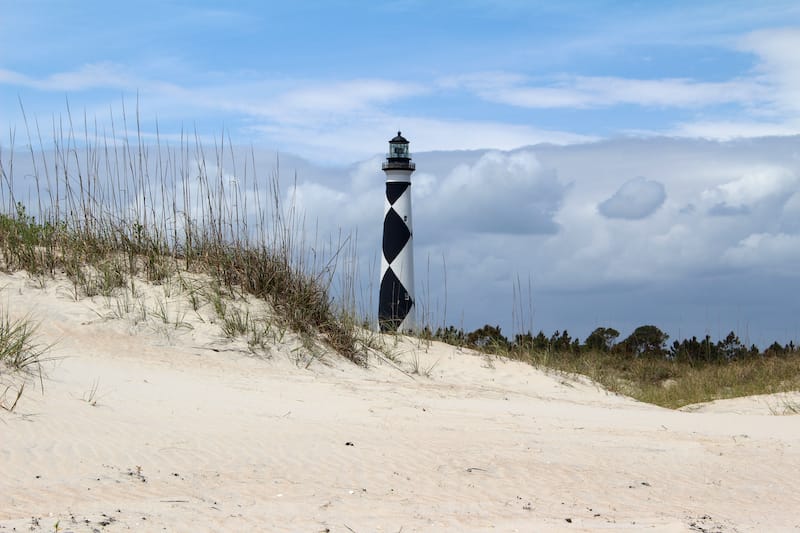 There is a Visitor's Center at the lighthouse and you can climb the lighthouse to the top! Be sure to do this if you can – the views are incredible.
Masonboro Island
This state reserve is across the channel from Wrightsville and Carolina Beach. It is the longest stretch of an undisturbed barrier island ecosystem along the southern coastline. On the island, you'll find salt marsh as well as tidal creek ecosystems.
You may see birds, fish, and sea turtles on your trip to the island. Many people love to come here to find seashells on the beach – also known as shelling. Please admire them but don't touch or take them (it is bad for the ecosystem). This is another spot that can only be reached by kayak, boat, or ferry.
Lake Waccamaw State Park
There is an exhibit hall and interpretive programs at Lake Waccamaw all about the unique local ecosystems. You can walk around the lake on one of their trails or they have plenty of boat ramps to launch a kayak or small boat.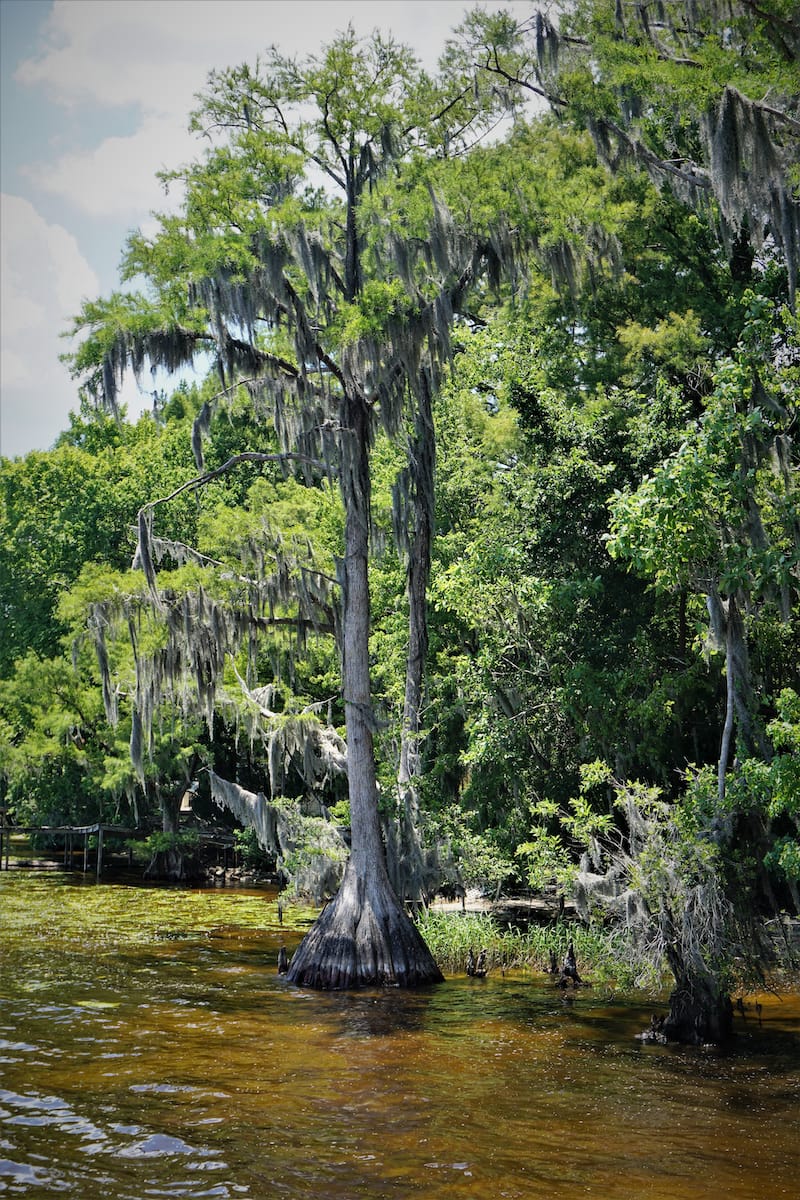 This is a smaller state park but there is plenty to see and do. If you don't have a boat, then take a walk out on the 700-ft boardwalk to see if you can catch some fish.
Cape Fear River
There is all kinds of fun you can have along the Cape Fear River. Take a stroll along Wilmington's downtown riverwalk. Book a scenic cruise with Cape Fear Riverboats – I love sunset cruises.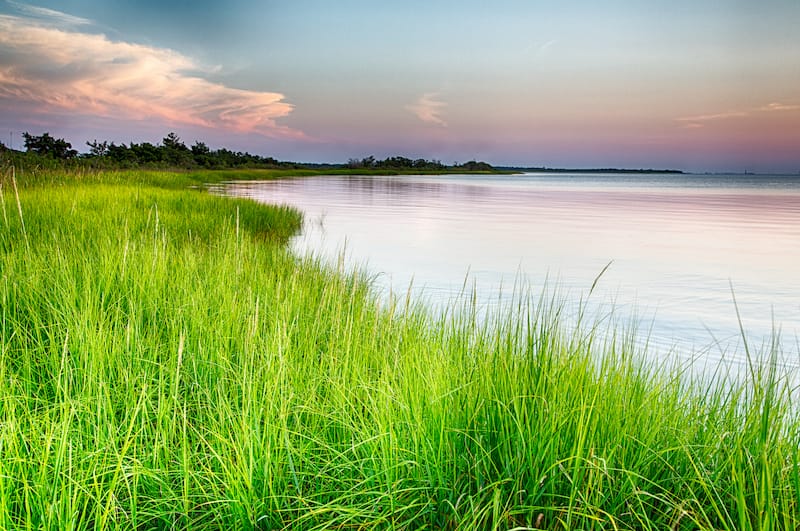 If you want to kayak on the Cape Fear and you haven't brought your boats then head about two hours northwest to Lillington. Here you'll find Cape Fear River Adventures where you can rent kayaks, canoes, or paddleboards.
Historic Day Trips
A few of these are located in Wilmington proper, but I couldn't leave them out. This area is so full of history that you really shouldn't miss it. Especially if you're a history buff.
The town of Wilmington was incorporated in 1739 and became the hub of activity in the region because of the easy access for ships coming in from the sea. Wilmington continued to be an important city through the Civil War, WWII, and still today.
Fort Fisher
Fort Fisher was built in 1861 to protect the port of Wilmington from the Union forces. You'll find part of the fort remaining that you can explore and a WWII-era bunker on the Basin Trail.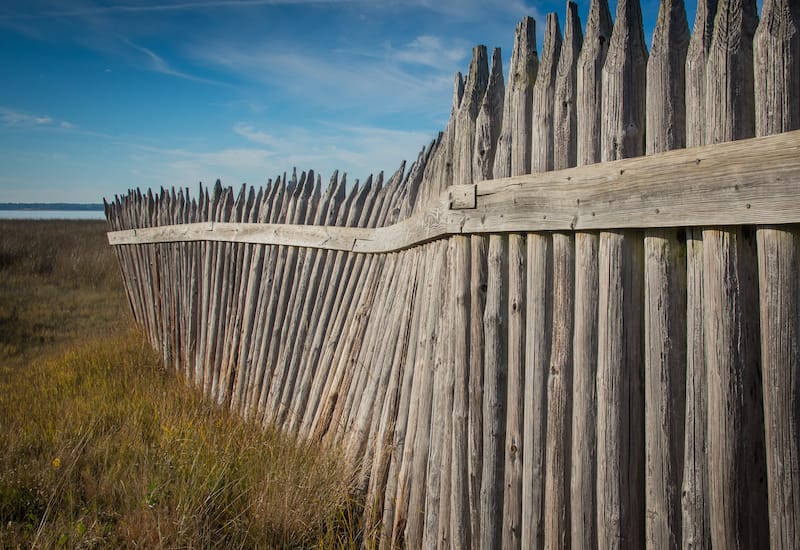 Grab your permit to drive out on the beach at the Visitor's Center here. The most popular activity here is surf fishing.
Moores Creek National Battlefield
Moores Creek is where the first major victory for the Patriots took place during the Revolutionary War. You'll find multiple monuments along a walking trail that passes over Moores Creek on the reconstructed bridge.
There is also a Visitor's Center with educational exhibits and a picnic shelter in case you'd like to bring a meal. Many people love to go birding here, hiking, or there is great fishing in Moores Creek.
Brunswick Town/Fort Anderson
The town of Brunswick was founded in 1726 and was the first permanent settlement in the Cape Fear region. However, it didn't last long.
In 1776 British soldiers came through a destroyed the town. During the Civil War, Fort Anderson was built over what was left of the town. This building was also doomed though. It was destroyed just after Fort Fisher fell to the Union army.
Today you can walk among the foundations of what was once Brunswick and you'll see the walls of St. Philip's Anglican Church. From the Civil War era, you can see artifacts and the mounds of earth from what was once Fort Anderson.
USS North Carolina
This restored WWII battleship sits along the Cape Fear River across from the Riverwalk in downtown Wilmington. It honors the North Carolinians that lost their lives in WWII and educates current and future generations on the sacrifices made.
You can visit 9 levels of this massive ship and get a glimpse into what sea life was like back then. The tour itself is self-guided and takes most people around 2 hours.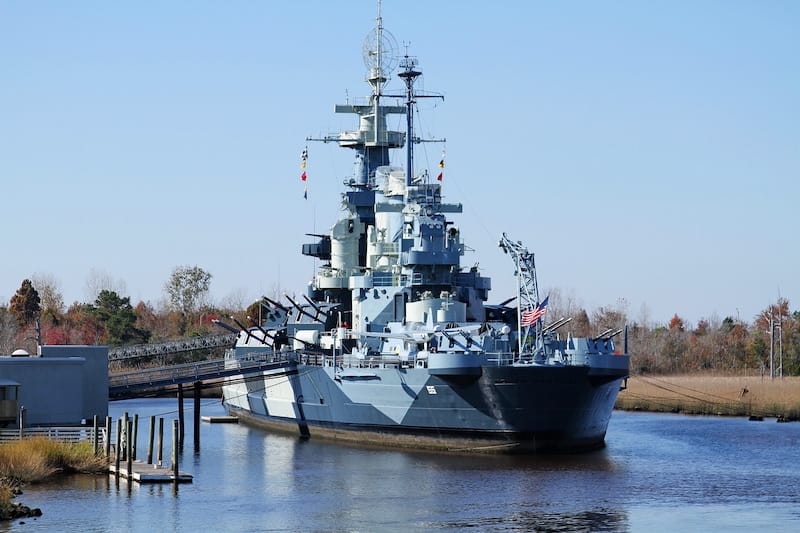 If you love history though then be sure to budget more time for this. Plus you might even see the alligator that regularly hangs out near the ship!
Unique Things to Do Near Wilmington
Here are a few things to do when you want a unique way to spend a day or an afternoon. These are all a short drive outside of Wilmington and are fun for all ages.
Sea Turtle Hospital
The Karen Beasley Sea Turtle Rescue & Rehabilitation Center is located in Surf City and its mission is to protect all species of marine turtles. They rescue sick or injured turtles, nurse them back to health, and then release them back into the wild.
The Hospital is staffed by many volunteers and is open for tours for a small fee. You'll learn about how they treat the turtles, their nesting program, and the story of the hospital.
If you're passionate about sea turtles you can also adopt one of these adorable little creatures to help support the hospital's operating costs.
Best Places to Visit near Wilmington
There is so much more to the Cape Fear region than the city of Wilmington.
Don't get me wrong, the city is fantastic and you should visit and spend time there. However, there are lots of things to do outside the city that many people overlook!
Make the most of your trip and spend some time in the smaller communities. You won't regret it.
Do you have any favorite day trips from Wilmington? Let us know in the comments!
Bio
Anna is a content creator for PaddlingSpace.com where you can find information on all things kayaking. She spends every possible moment in the outdoors with her husband and hiking buddy, Barley, her German Shepherd pup.
You Might Also Like:
Pin this Wilmington Day Trips Guide