One of the most picturesque places in the United States is Cannon Beach on Oregon's coast. These are the best Airbnbs in Cannon Beach, OR, giving you the chance to witness the landscapes with your own eyes!
This guide to the best Cannon Beach Airbnbs contains seaside cottages, affordable properties, and so much more!
Have you stayed at an amazing cottage in Cannon Beach or somewhere nearby? Let us know in the comments!
Best Airbnbs in Cannon Beach, OR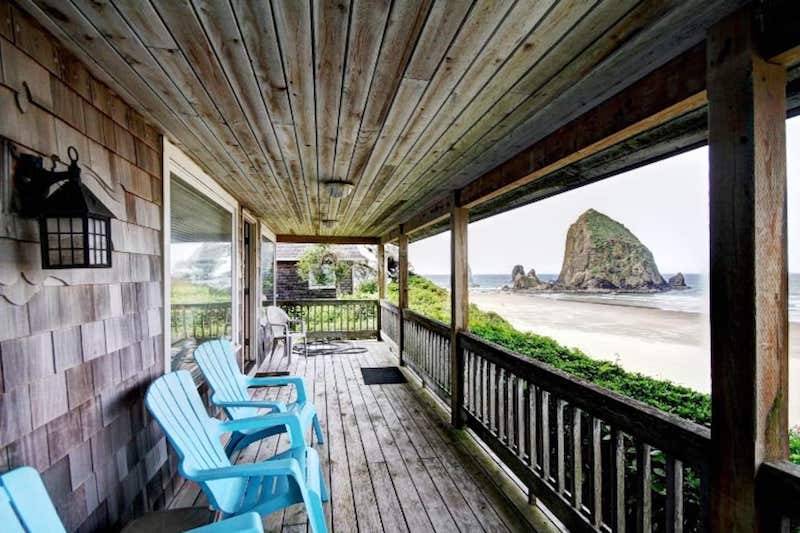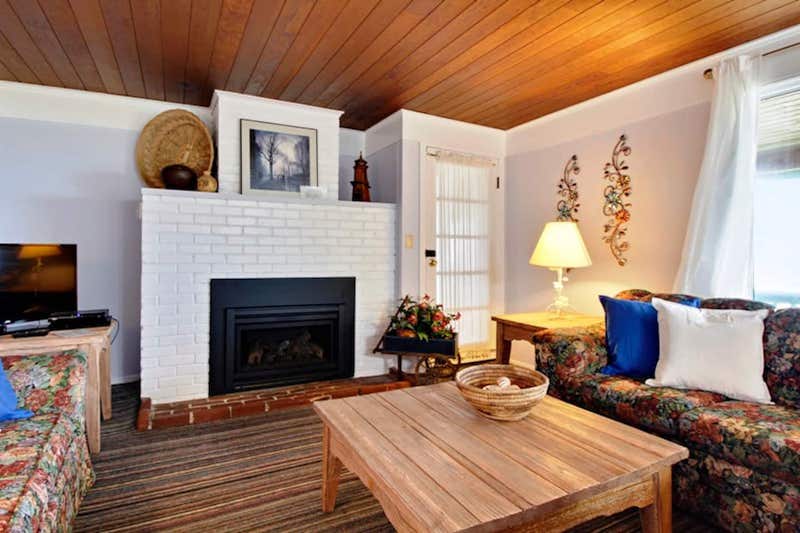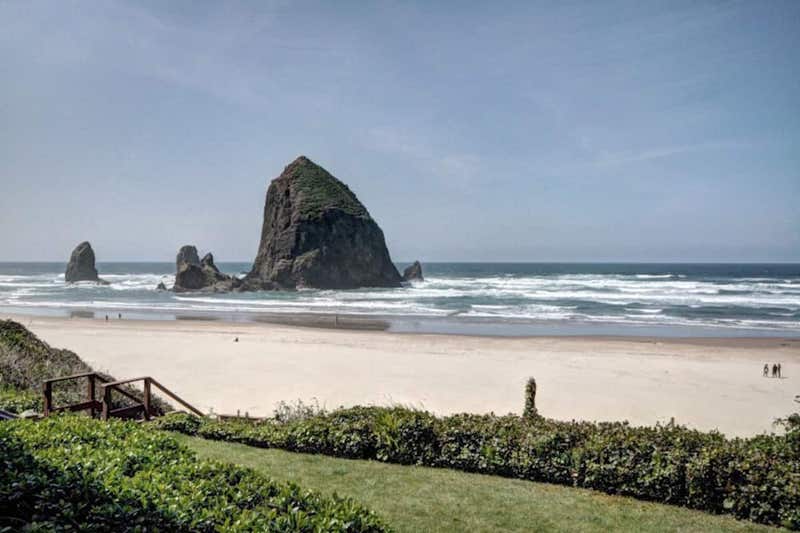 This home is located right by Haystack Rock, providing guests with spectacular views. It was built in the 1940s, making it the perfect spot for anyone who prefers homes with a vintage vibe.
It also offers a private staircase to give guests access to the beach, and a covered porch for relaxing. In addition, the home has 3 bedrooms and 2 bathrooms, and 2 of these bedrooms offer amazing views of the ocean.
The home is suitable for 8 people, making it a nice getaway for the entire family. The home also comes with a gas fireplace in the living room.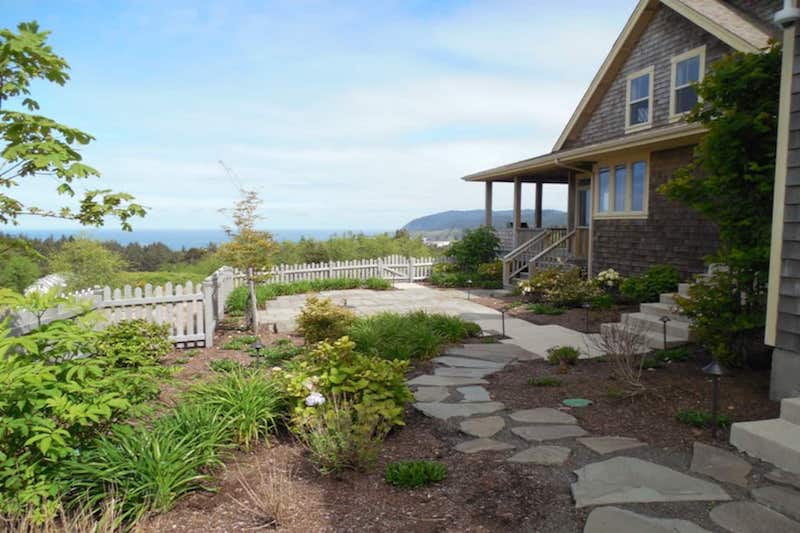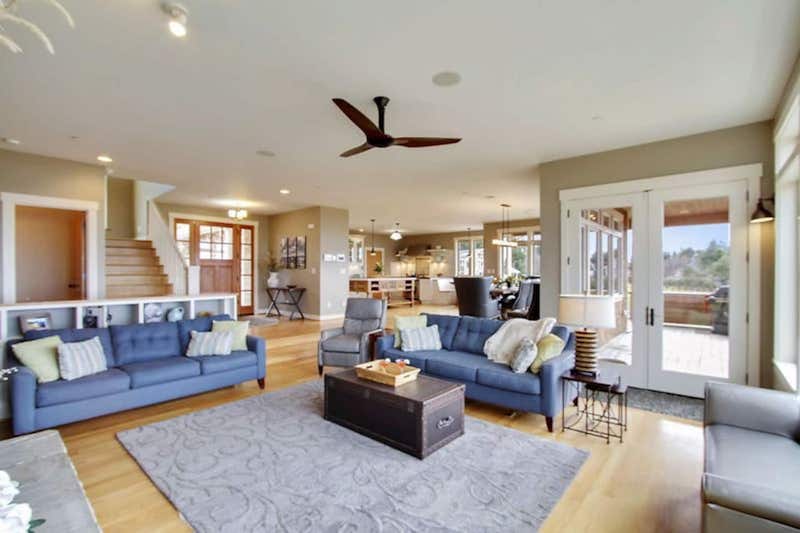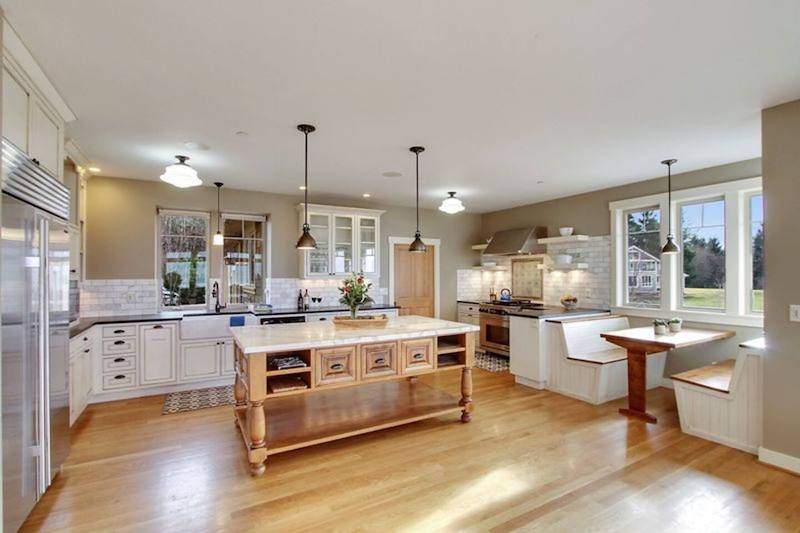 The beautiful Seascape Retreat is located near Tillamook Head, Ecola State Park, and the Tillamook Head Lighthouse in Oregon. Full of spacious rooms and a large kitchen, this retreat is the perfect location to get away from the stresses of your daily life, and you'll have the home all to yourself.
It is a wonderful place to visit at any time of the year, and it comes with two bedrooms for your convenience. In addition, the property comes with dozens of amenities to make your visit even more special, including a fully-equipped kitchen, complimentary Wi-Fi and parking, a hot tub, cable TV, and a private entrance.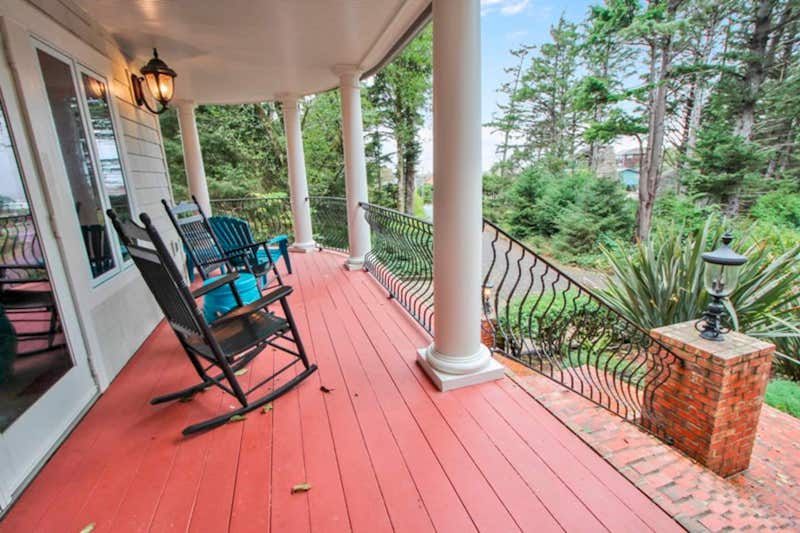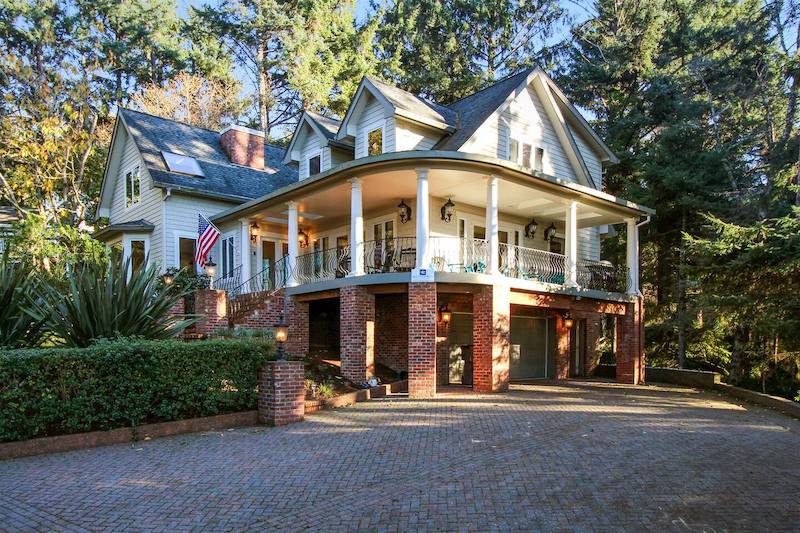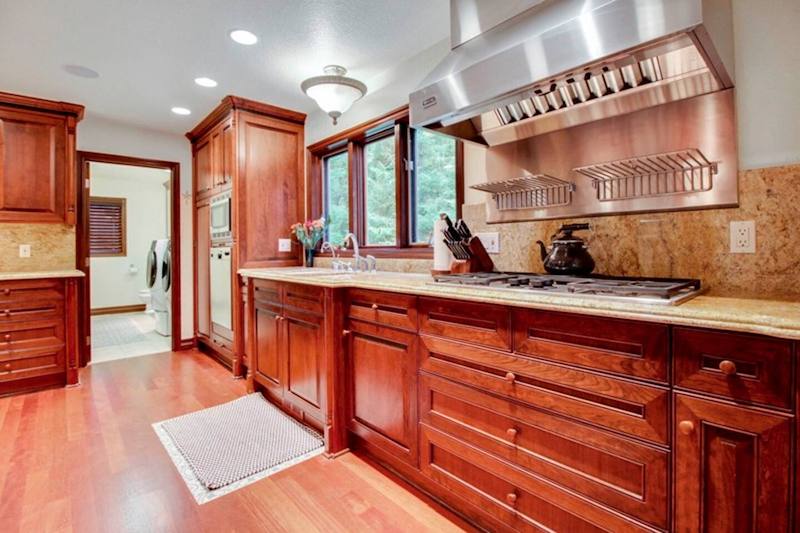 Who wouldn't want to experience the perfect vacation in a spacious home all to themselves? That is now possible with the Costa Brava Villa, which offers 4 bedrooms, 3.5 bathrooms, and a lot of space to give you and your family a vacation you will never forget.
Each bedroom comes with a king or queen bed for a luxurious sleep. The home offers fully-equipped rooms to provide you with a luxury stay and convenience at every step.
It also has a large wrap-around porch to make summer nights memorable. The home also includes a gas grill, wine fridge, and treadmill as fun bonuses.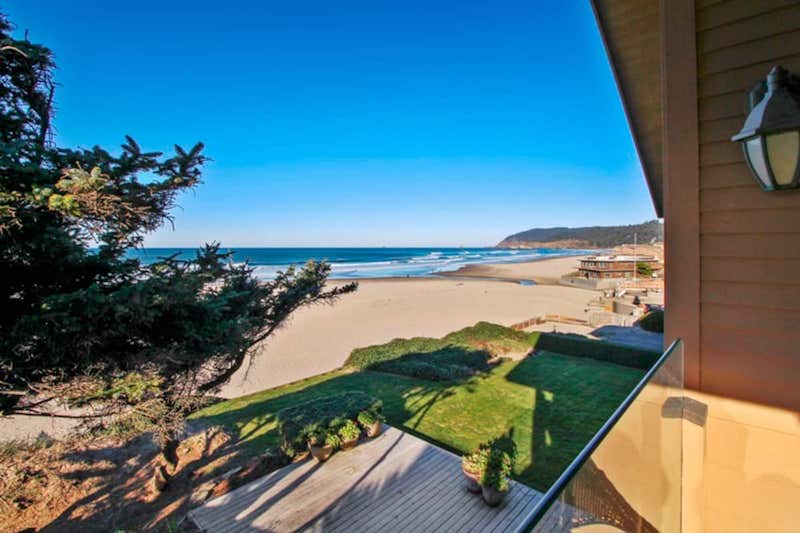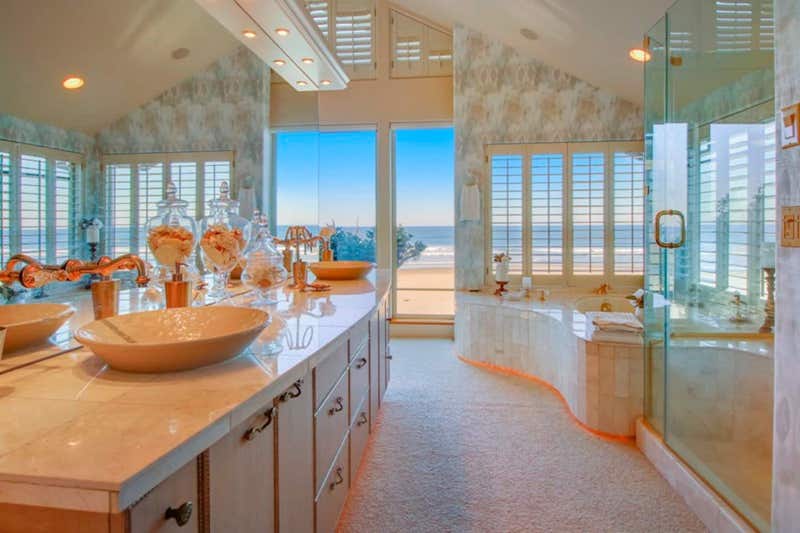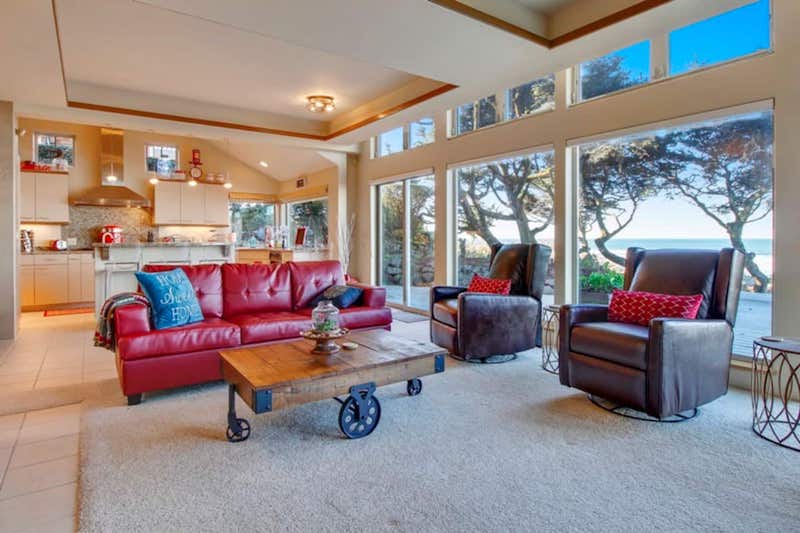 Just right for 10 guests, you may choose this beach-front Ocean Chateau that offers direct access to the beach and stunning views. It comes with four bedrooms and three bathrooms that are spacious and full of everything you need.
The house features a formal living and dining room, family room, huge kitchen with all the necessary amenities and appliances, fireplaces, and more.
The home is also located in a convenient spot for guests to go sightseeing and to visit stunning shops. Guests will have the entire home to themselves, as well as amenities such as a hot tub, Wi-Fi, and free parking.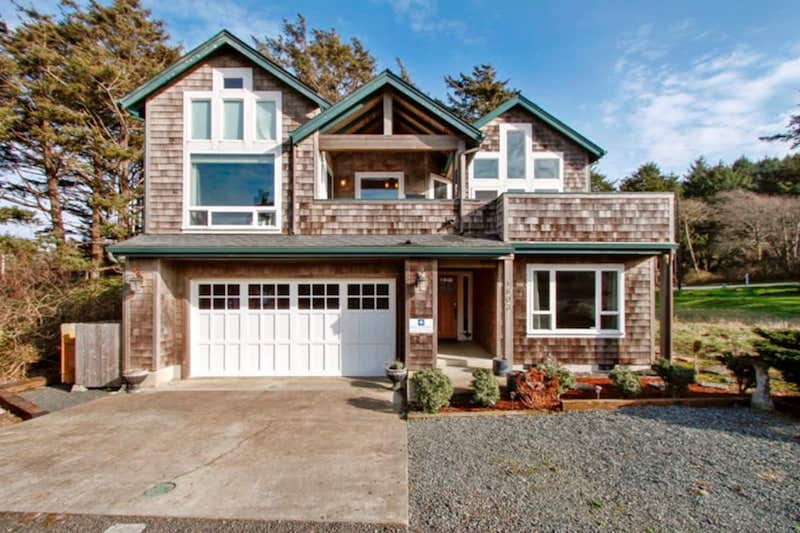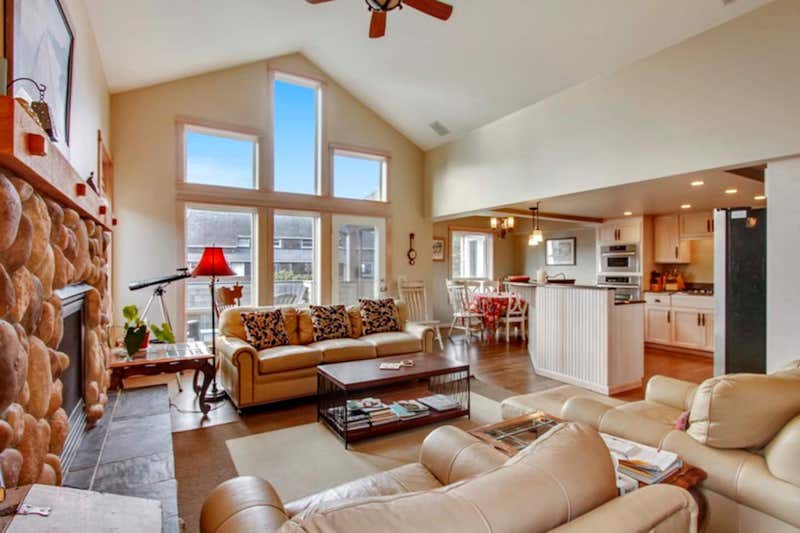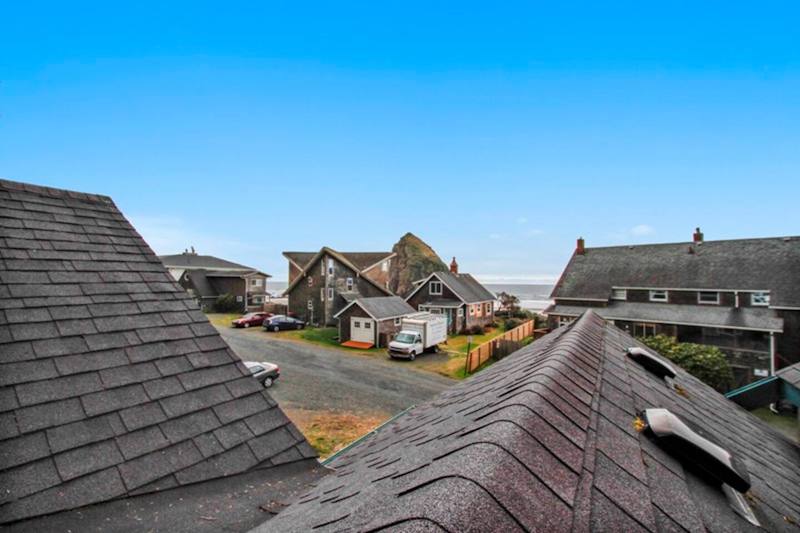 Spend a weekend (or two) at Cannon Beach in the stunning Quail Cove retreat. With two master suites and three added bedrooms, the whole family or friend group can enjoy their stay. In addition to that, the home comes with four full bathrooms that offer amazing amenities.
The home also comes with a fully-equipped kitchen, dining room, media room, living room, and deck, which makes it the perfect spot for lounging any time of the year.
The beach is located right at the end of the road, and to make things even more convenient, the home comes with an outdoor shower for when you return from the beach.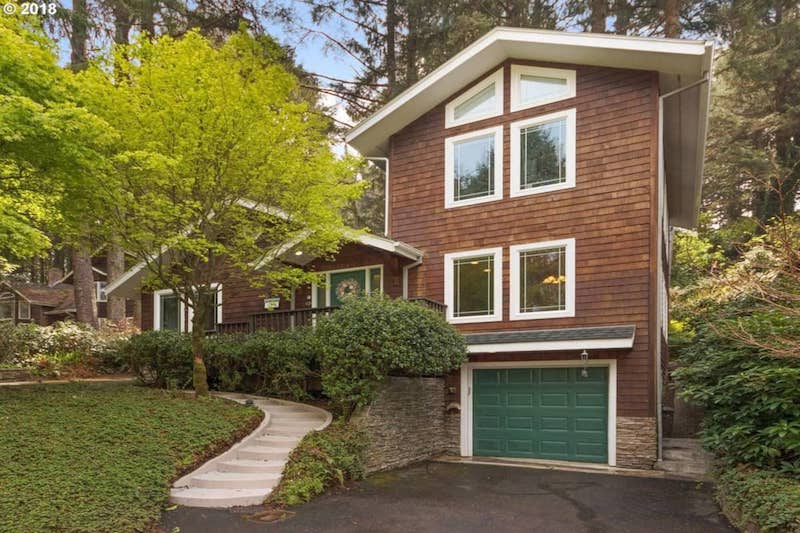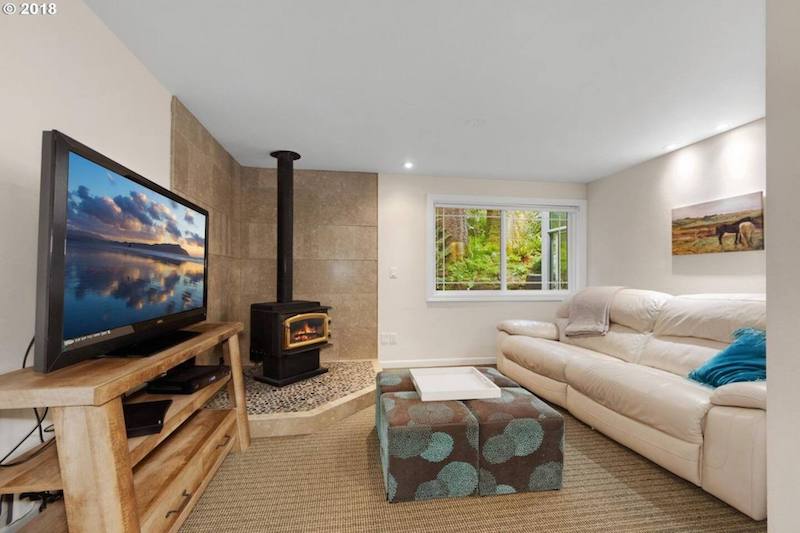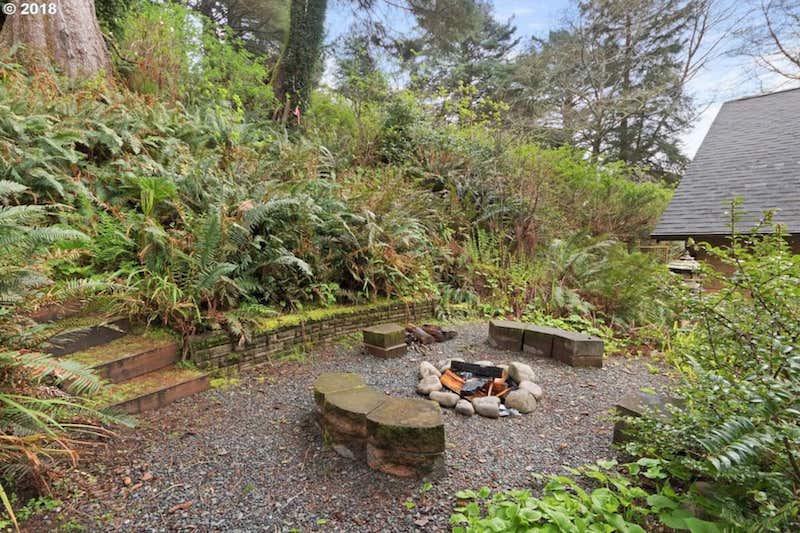 If you want a cozy and private stay when you go to the beach, the Haystack Beachhouse is worth considering. Only a block away from the beach, the home offers tranquility and privacy for any stressed individual. It comes with a master suite, two smaller bedrooms, and three bathrooms.
The home also has an open kitchen space, dining room, sunroom, and living room, which is made to feel even cozier thanks to the gas fireplace. In the kitchen, you will be able to make anything you want with all the supplies. The backyard also includes a hot tub, patio, and fire pit.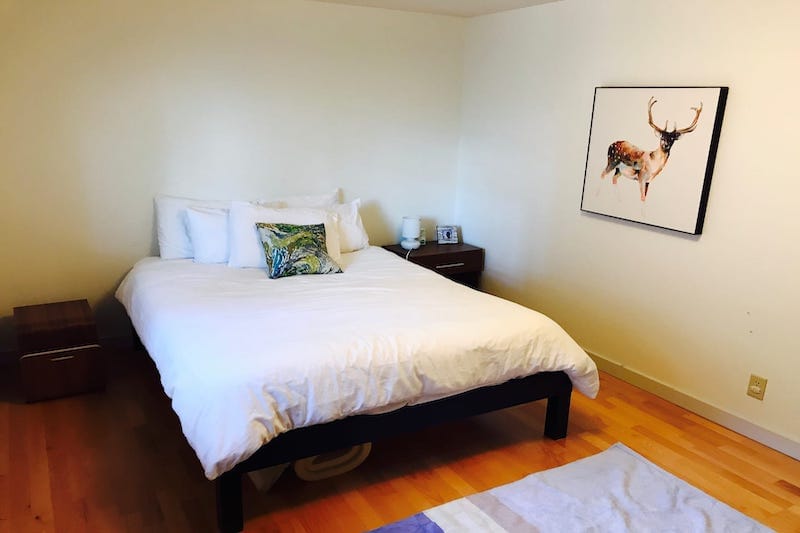 Located just two blocks away from the beach, next to Ecola State Park, and close to tons of shops and restaurants, this getaway is a nice spot to visit if you want to make the most of your break. It is close enough to everything to provide an unforgettable vacation.
The open floorplan makes it a great spot for staying with friends and family. In addition to that, the home comes with 3 bedrooms and 2 bathrooms that each offer comfortable beds and convenient amenities.
The home also has Wi-Fi, Direct TV, a washer and dryer, grill, dishwasher, and a fireplace to make your stay even more convenient.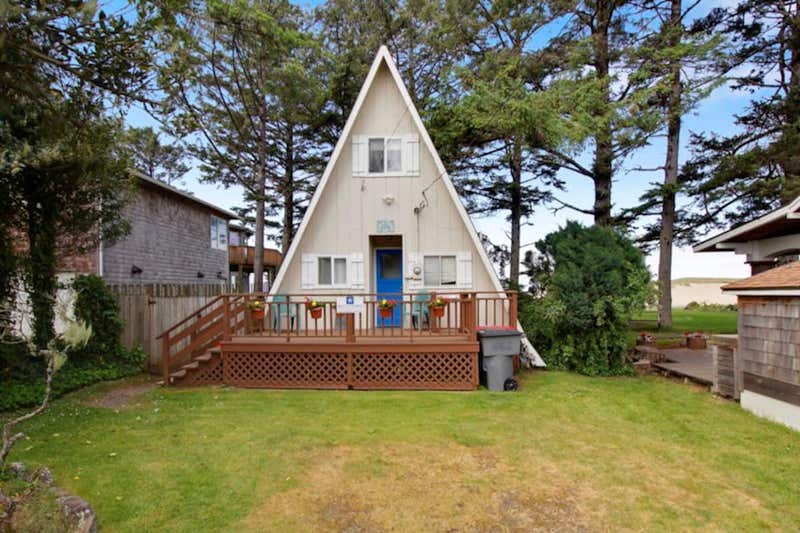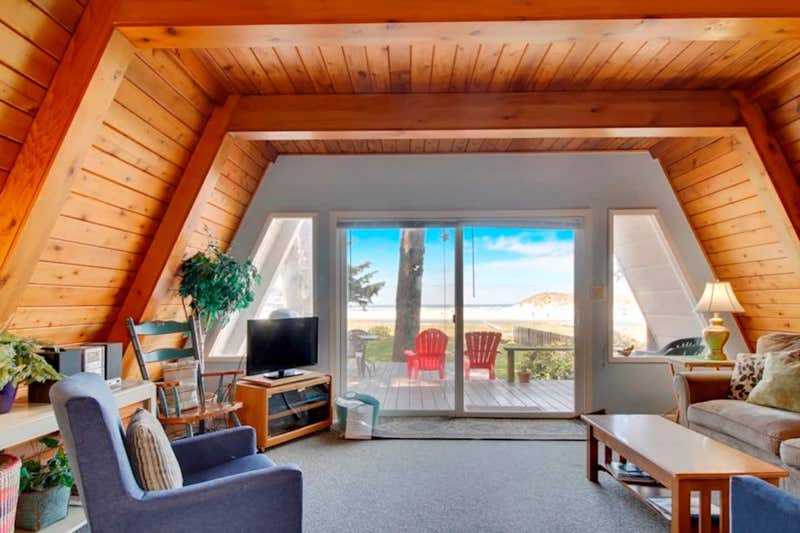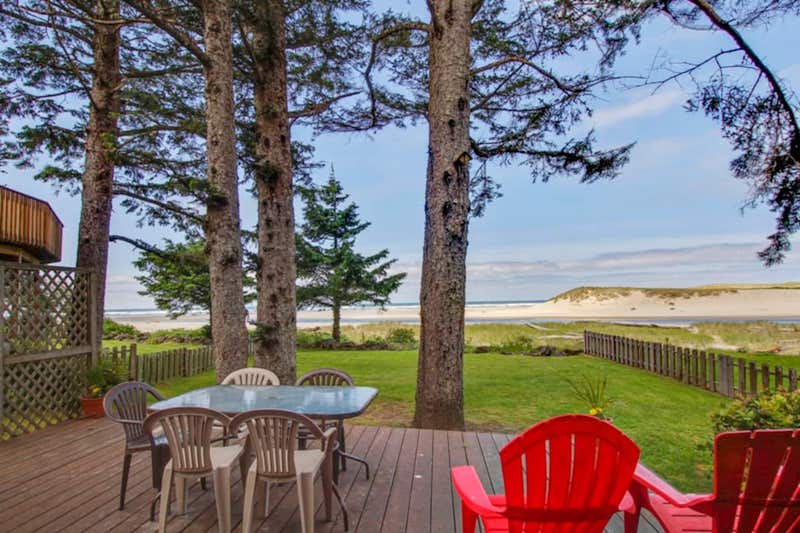 With 3 bedrooms and 3 bathrooms, this entire cabin is the perfect spot for you to check out Cannon Beach with friends or family. Guests will get the entire home, as well as scenic views of the oceanfront.
The cabin comes with a large deck and yard that make sunning and relaxing enjoyable. A fully-equipped kitchen and necessary appliances are all provided to guests who choose to stay here.
To make the vacation even better, the home is 2 blocks away from downtown, providing guests with the ideal location to enjoy the beach and have lots to do in the meantime.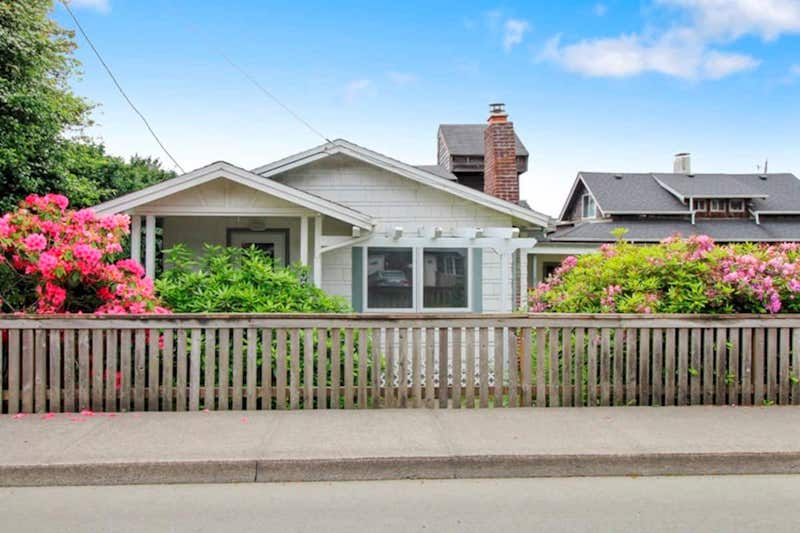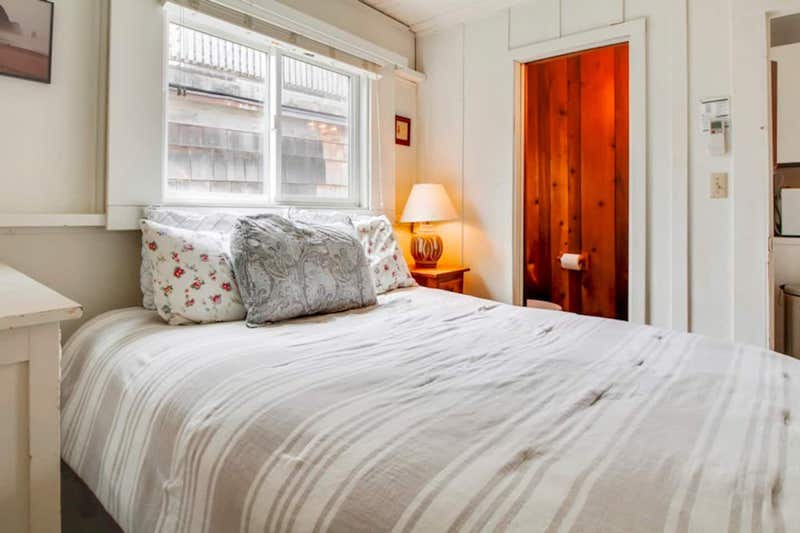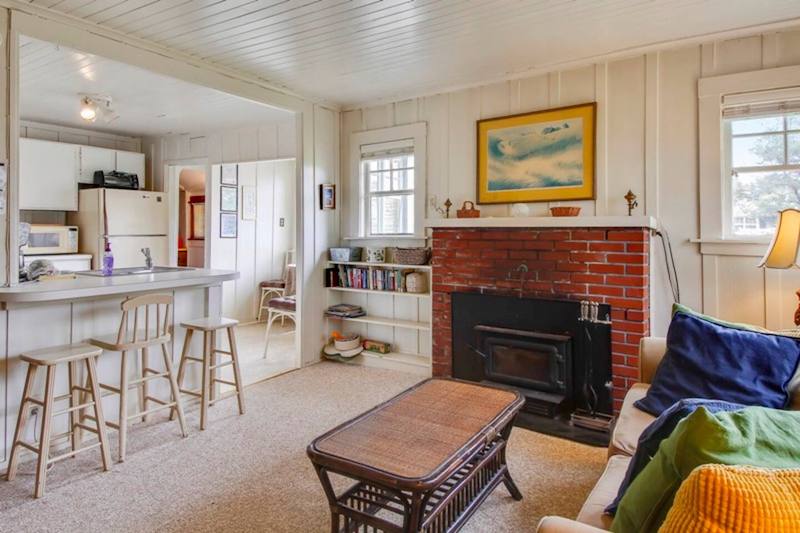 Want a nice getaway with close friends in Cannon Beach? The Sisters cabin is a great choice for anyone looking for a 2 bedroom, 2 bathroom vacation spot.
The best part of all is that this cabin is pet-friendly, meaning that you can bring your furry pal along for the right. The home offers a wood-burning brick fireplace, spacious living room, bright kitchen, breakfast nook, grassy lawn, and all the appliances inside that you will need to make your stay even more convenient.
In addition to that, the beach is only one block away, and downtown is located several blocks away, making it a nice spot for your trip.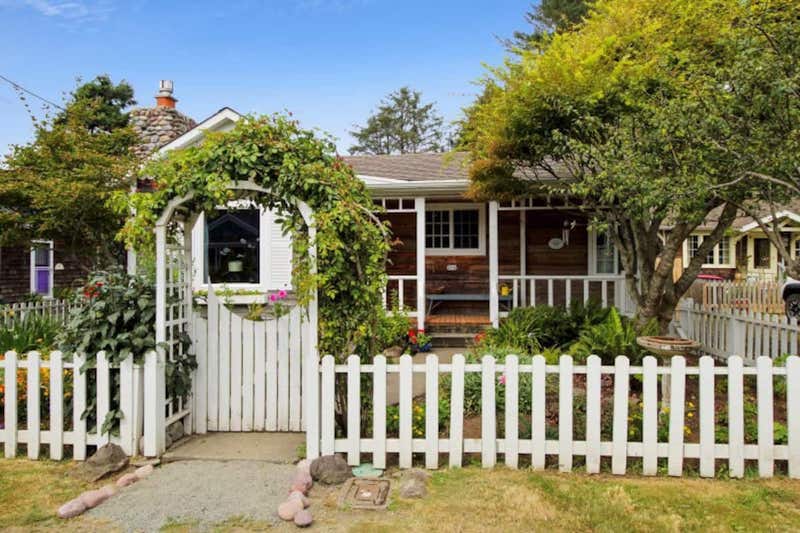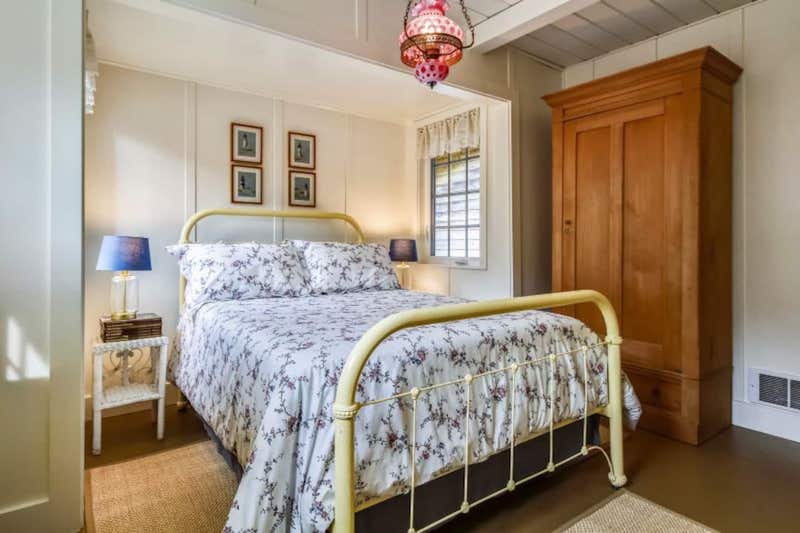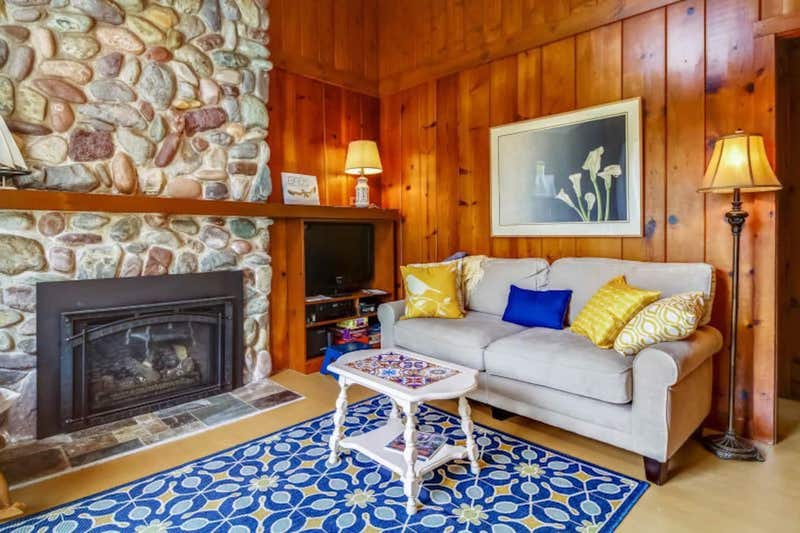 This little cottage is cozy, inviting, and quiet, making it a great spot for anyone looking to vacation at Cannon Beach. The home comes with 2 bedrooms and 2 bathrooms, one of which has a shower stall and the other has a tub.
One of the best parts of this home is the backyard, which is a great place for your dog to run about or to enjoy a nice dinner outdoors with the family.
It also comes with a barbecue, so guests can easily fire up the grill. Aside from that, the home offers a fully-equipped kitchen, Wi-Fi, cable TV, and many other amenities.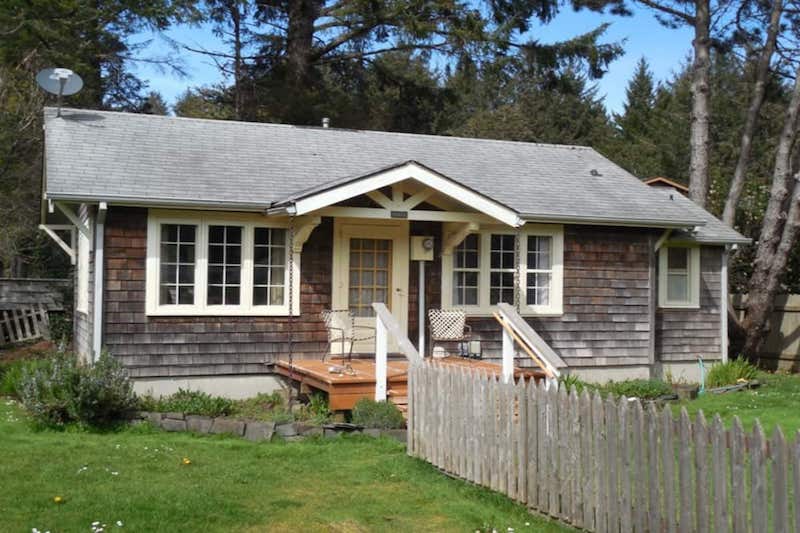 In this small, historic cottage, guests will be able to enjoy the small-town life offered in the Presidential streets at any time of the year. It is only two and a half blocks from the beach, giving guests enough privacy to spend a break on their own without being too far from all the action.
The cottage comes with one bedroom and one bathroom, perfect for a couple looking to escape the stresses of their daily lives. The cottage includes all the essentials, such as cable TV, a washer and dryer, Wi-Fi, and a fully-equipped kitchen where guests can prepare their favorite meals.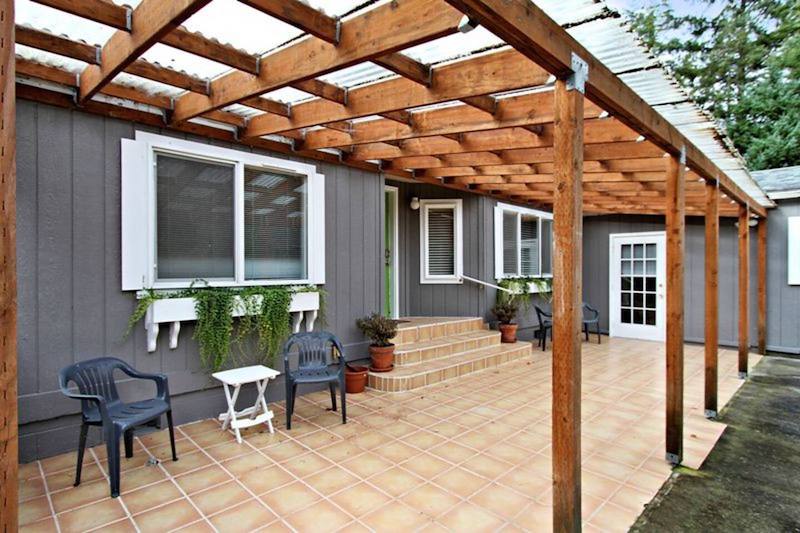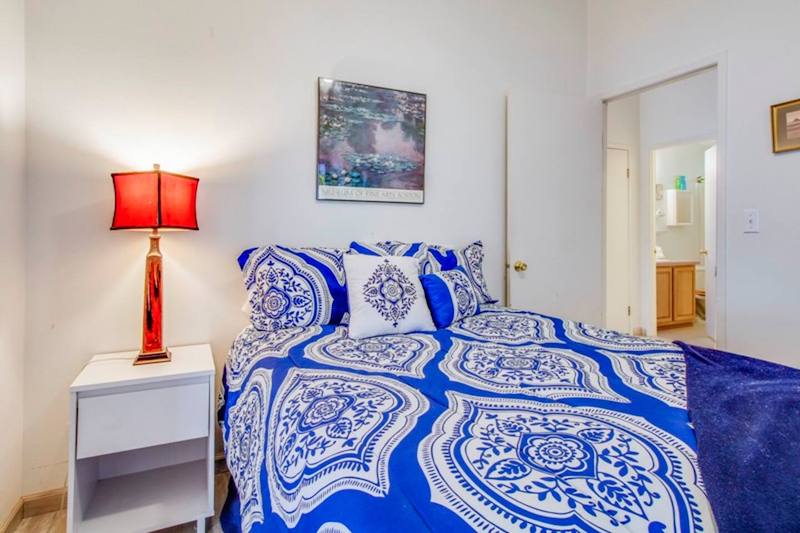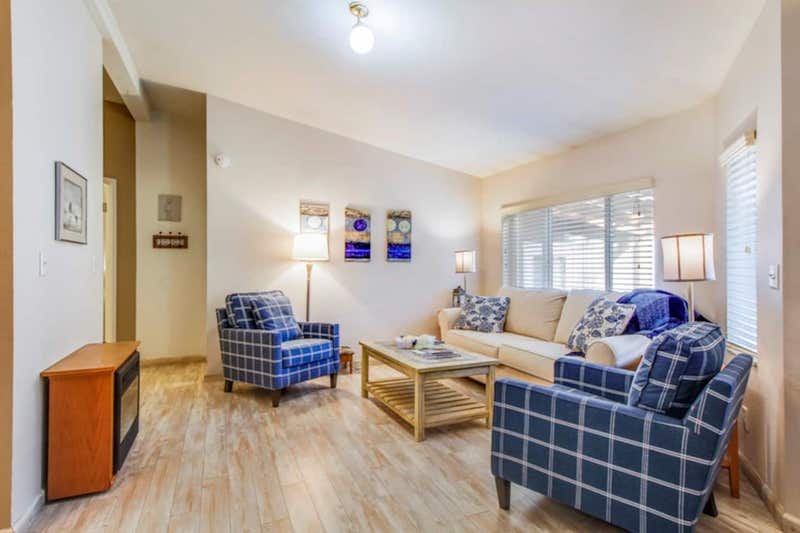 This cottage provides guests with the experience of enjoying the beach as the locals do. It is right in the midtown neighborhood, very close to the beach, shops, and restaurants to make your stay more enjoyable.
The home offers three bedrooms and two bathrooms, as well as a stunning large family room, fully-stocked kitchen, and complete laundry room. It also comes with a large flatscreen TV, comfortable couches, and luxurious beds, as well as an indoor fireplace and Wi-Fi.
The small neighborhood makes it a great place to relax with friends and family after a long day at the beach.
We hope that you found something to book on this guide of the best Airbnbs in Cannon Beach, Oregon! This truly is one of the most spectacular places in the United States and we encourage you to book a trip there!
Let us know your favorite Cannon Beach Airbnbs in the comments!
Additional Oregon (and PNW) Travel Resources
Pin this Cannon Beach Airbnbs Guide