Norway is one of the most beautiful places on the planet (trust me- I know… I lived there for four years!) and it's not only Norwegians calling the country home, but a lot of sea life as well. One of the best things to do when visiting Tromsø is to go whale watching.
But, choose your tour wisely. This is a guide to whale watching in Tromsø and it will include four Tromsø whale safaris that are ethical and I will detail my horrific experience with one that was not.
Whale Watching in Tromsø (Ethical Whale Safaris in Tromsø)
Tromsø, Norway is the epicenter of winter life in Norway when it comes to tourism. Many people flock to this part of Norway to view the northern lights, make friends with a reindeer, and enjoy the dark Arctic skies. It took me years of living in Norway to finally make it to Tromsø, to be honest.
I was always that person who wanted to go in summer. I guess when you're living in Norway you don't see the appeal of full-on darkness and the cold… so you flock south. But, what a huge mistake that was. I finally went to Tromsø when I was living in Germany.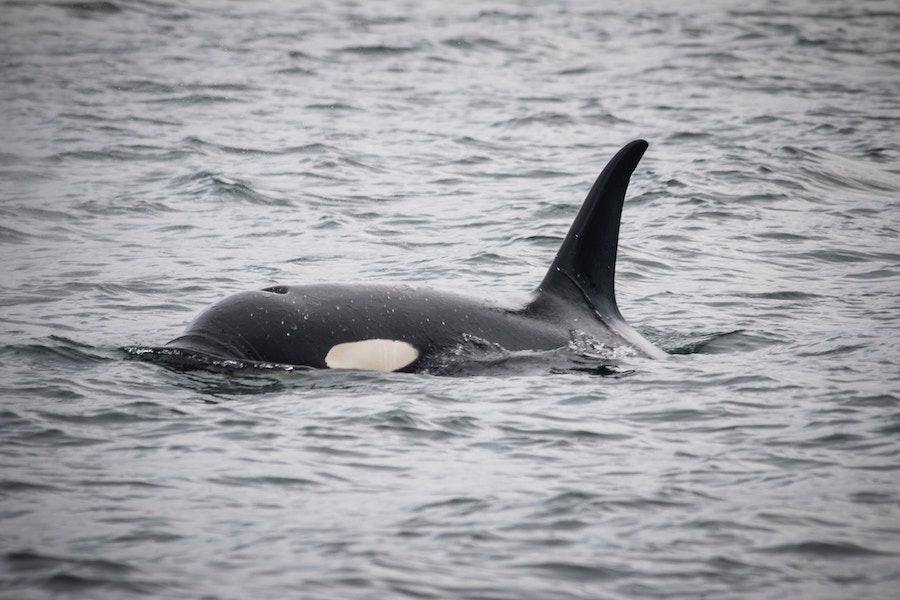 I partnered with Magnetic North Travel, a premier provider in Arctic and Scandinavian tours, as well as Visit Northern Norway and Visit Tromsø for this trip. I had also worked with Magnetic North down in Svolvaer and Lofoten. The trip was supposed to be something totally different and the schooner I was supposed to be on for three days ended up breaking down!
This threw a frenzy into the plans and everything was rebooked just to organize some activities at the last minute. That is how my whale watching tour in Tromsø was planned. Just something to keep in mind as reading.
Whale watching in Tromsø is a popular thing to do in the winter months. There are orcas and humpbacks calling the water home and they are swimming around the fjords looking for the next school of herring to call dinner. There are several tour companies out there that offer whale safaris in Tromsø. These are four ethical ones that don't overcrowd boats or chase whales.
>> Click here if you're seeking dog sledding in Tromsø tours instead

Facts About Whales in Northern Norway
The main two whales you will be spotting in Northern Norway are orcas (killer whales) and humpbacks. During the winter months and the right season (detailed below), they will be ever-present in the fjords feeding on spawning herring. You can read more about the current situation of these whales here.
This comes from the tourism board and states that the herring (the whales' food) are in a massive decline and nobody knows why. If you ask the whale experts and marine biologists in Tromsø, they will tell you it is due to overfishing and climate change- but mostly overfishing.
Nevertheless, there are orcas and humpbacks currently swimming off the coast of Norway. That is likely what you will see on your Tromsø whale watching tour if you choose to take one.
When is the Best Season for Whale Watching in Tromsø?
The best time to go whale watching in Tromsø is from early November until early February. This, naturally, depends on the whales feeding and migration habits. This is always subject to change so just be sure to book it early and chat with the company to ensure everything is as it seems ahead of time.
Marine biologists study and track the whales in Tromsø, and these communications are sent to various companies so they should have a good idea of things.

Ethical Tromsø Whale Watching Tour Options
There are so many Tromsø whale watching tours available but I only chose a few that are with credible companies that have an ethical reputation to put here.
The first company is Wild Seas. They are a Norwegian company that does a lot with scientists to research whales and study their patterns and behavior. I spoke with them personally and for their tours, they used two boats this past season- one that maxes out at 12 people and another that maxes out at 35 (obviously the latter one is larger).
They will never shove 170 people onto a vessel and take to the seas. They are currently working on Adopt a Whale project that will allow people to get even closer with the species and to learn more about them.
The second company used is Pukka Travels. They operate different tours and you can see some of them here. FYI: They don't always have a dedicated whale watching tour available but they will always have some other ones that are worthwhile as they are such a great company.
2-day Whale Watching & Aurora Glamping Trip (2 Days)
This tour is operated by Wild Seas, a reputable company that puts the whales and wildlife first and ensures that everything is done in an ethical manner. This is a 2-day whale watching and aurora tour of the Tromsø area and it definitely is the best bang for your buck.
You even get to sleep in a lavvu, or a Sami 'teepee' under the Arctic skies. Wild Seas is also working directly with the Cetacea Project, a whale research and conservation project. This tour takes you to the same waters that the BBC documentary "Blue Planet" was filmed in.
Just to note that Wild Seas is considering altering this tour a bit before the 2019-2020 season so please standby for updates and I will note them here once they are finalized.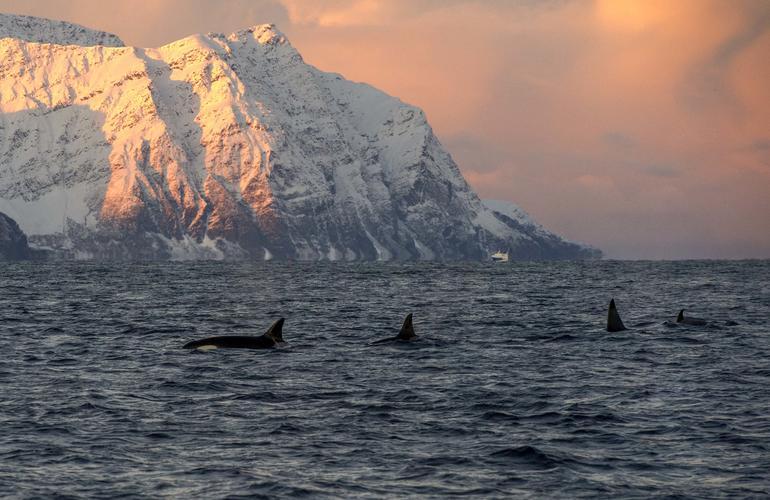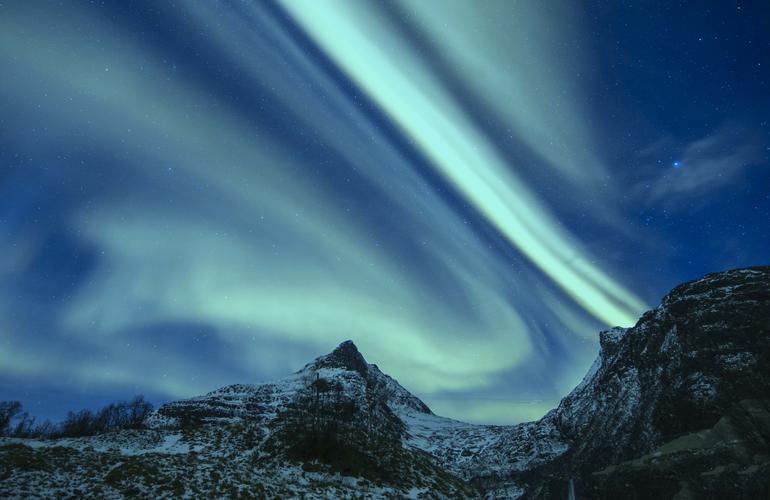 Whale Research Safari (11 Hours)
This Tromsø whale safari is a day one and you can actually meet right in Skjervøy or meet at the meeting point in Tromsø and get taken to Skjervøy where the whales are currently located. This one is also managed and operated by Wild Seas.
There is a distinct price difference for both options- just be warned and aware when booking. This Norwegian whale safari will also help you learn more about the whales you're viewing and their behaviors and you will be educated about them by a certified expert.
Click here to check tour prices, dates, and itinerary details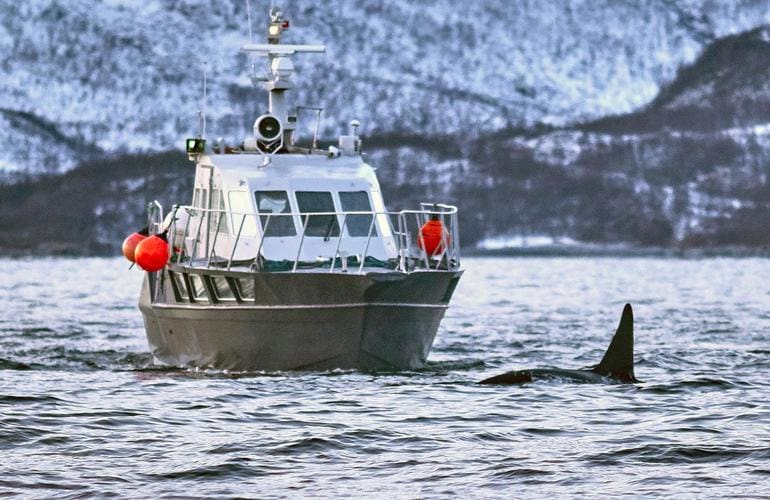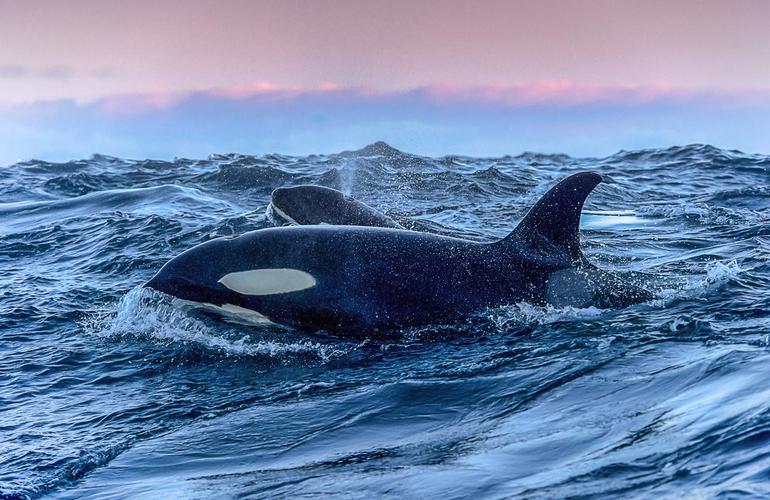 4-Day Arctic Trip that Includes Whale Watching (4 Days)
The company organizing this trip is Magnetic North Travels, a travel company that specializes in all things Arctic and Scandinavia. I traveled with them to this area, actually! So I can assure you that they are reputable. The company they are partnering with for the whale watching part of this trip is Pukka Travels, one of the most renowned names in Northern Norway (and Svalbard) and they have high ethical standards.
This is a trip that is organized in ALTA, not Tromsø, which is closer to where the whales are actually located. By using Alta as a base, you will be in an area that receives less tourism than Tromsø (ahhh… sustainable tourism!) and you will be able to do the same stuff but with fewer people around you.
This tour also can include an overnight at the Sorrisniva Ice Hotel if you wish. It is a 4-day trip. This trip can be customized for you to your liking. I definitely recommend Magnetic North.

Tromsø Whale Watching RIB Boat Tour (12 Hours)
This tour is on a RIB boat, which means you will be out in the open waters with the whales (and exposed to all elements). But, if I had to do things over again, this is exactly the type of tour that would be suited to me.
It felt more personal and it also contains fewer people because RIB boats can only hold a certain amount of people (like 12 maximum). This is definitely a great option for those who have the entire day from Tromsø to spend on a tour to see these beautiful animals.

Things to Know Before Whale Watching
Before I went on a whale watching trip, there are a few things I wish I had known. Some of this is quite redundant, but I hope it helps prepare you slightly for the trip:
• Whale watching in Tromsø changes year by year. The whales are not always in the same place feeding. They used to hang out a bit closer to Tromsø, but sadly, many factors have changed their patterns and behavior. While it was declined by Norwegian authorities that this was due to overfishing, the marine biologists and whale experts told me otherwise when I asked. Ninety-percent of Norwegian herring is being shipped to Eastern Asia and this is stripping the whales of their usual food… making them have to go to further waters to eat.
• You are not guaranteed to see any whales. This is not the fault of the tour company. They have trackers to see where the whales are, but conditions don't always have it so that they will pop up and say hello. Just enjoy the day on the fjord and water and don't view it as a loss. You likely knew that this was a possibility beforehand.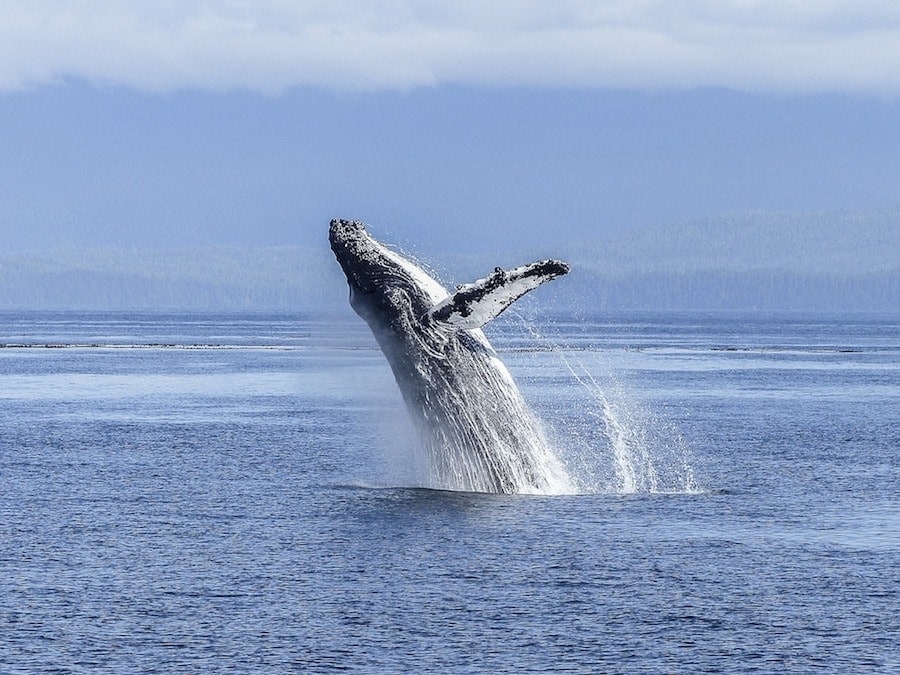 • Don't scream and act like an idiot when you see a whale. They are not your entertainment and your acting like a dumb child may disturb the animals if they come close. This goes out to every single person that was on my Tromsø whale safari when I went.
• The weather is cold in Northern Norway during the winter. Obviously- I am sure you didn't choose the destination as a tropical one. Dress accordingly, especially if you're on a RIB boat.
• If you're in Tromsø whale watching during December or January, you will likely not have a sunrise. If you're photographing whales, be sure to have your low light settings ready to go as it will be slightly more difficult to photograph them if you don't know what you're doing.
• It sometimes happens that companies will partner together and pile a bunch of tourists onto one boat regardless of the size of groups. After you book and get your confirmation from your tour, I would send them a message asking them if they ever do this. Just ensure that your trip numbers will remain the same (these are all groups of 12 or less) and that they won't combine you with another trip increasing the numbers.

Is Whale Watching Ethical?
To be honest, it can be. If whale watching is done correctly, it should merely be humans on a boat from afar marveling at these stunning and majestic creatures. And yes, trips like this do exist. However, it can also be an experience where they pile people into a boat and send them out where they are screaming, chasing whales, and getting too close to baby orcas. The latter was my experience and it was traumatizing.
In Tromsø, there is a rule (at least at the time I went) that says that only three boats can be in the fjord at a time whale watching. There is also a rule that you must approach the whales in a certain way and can NOT chase them.
Boats must stay at least 50 meters away from whales and 100 meters away from calves. I, personally, feel that this was all violated on my trip. I got to speak to the guide who was an expert and whale enthusiast and she gave me some insight into things (she left the tour company right after and started her own experience in another place in Norway that placed ethics first).
Looking for a trusty, additional resource for your trip?
We recently wrote the Arctic Norway chapters for Fodor's Travel 'Essential Norway' and covered everything from the Lofoten Islands to Tromsø to Nordkapp and beyond. We highly recommend purchasing a copy to take with you on your trip!
Basically, since the whales have moved further away from Tromsø due to overfishing and climate change, the usual short trips to reach the whales was becoming an eleven to twelve-hour trip and an all-day experience.
Because the demand to see the cetaceans was so high, the companies started having larger boats and working together to fit everyone into one vessel so that they could still make money. This move was a result of the rule that only three boats could be in the fjord at a time watching the whales.
My boat fit 174 people on it. ONE HUNDRED AND SEVENTY-FOUR PEOPLE. I cursed as I wrote that. Most tour companies only take a dozen people. The reason I was placed on this boat was that my other excursion was canceled last minute.
Our boat wasn't totally full that day and only had around 100 people, but it was still far too many people to enjoy it. I had a lady from Spain push me out of the way and try to knock my camera from out of my hands into the water. The rest of the boat was screaming and running around when we saw orcas. My jaw dropped and I went inside of the boat, ordered a beer, and never went back outside.
This is where I had the chance to chat with the tour guide and expert about it all and she offered up all of her thoughts on it and was as disgusted as I was. This was out of her control and she was just doing her job. But she knew this wasn't ethical and that is why she formed her own business right after elsewhere. If you want me to put you in touch with her, please let me know.

What to Bring on your Norway Whale Watching Trip
These are some of the things I suggest bringing with you on a Norway whale watching trip:
⇒ SEASICKNESS WRISTBAND: I don't personally get seasick (although I did feel a bit queasy on this Tallink ferry from Tallinn to Helsinki), but it is always a good thing to be prepared if you are one of those unfortunate people who does succumb to the seas. Click here to shop for seasickness wristbands.
⇒ WINTER PARKA: When I was in Norway, I actually partnered with Helly Hansen, a Norwegian clothing company that specializes in all-weather gear and sailing clothing and accessories) for the trip. They provided me with a really nice and heavy parka for the trip and it served me well. I wore the Svalbard parka by Helly Hansen. Click here to check out my Helly Hansen winter parka.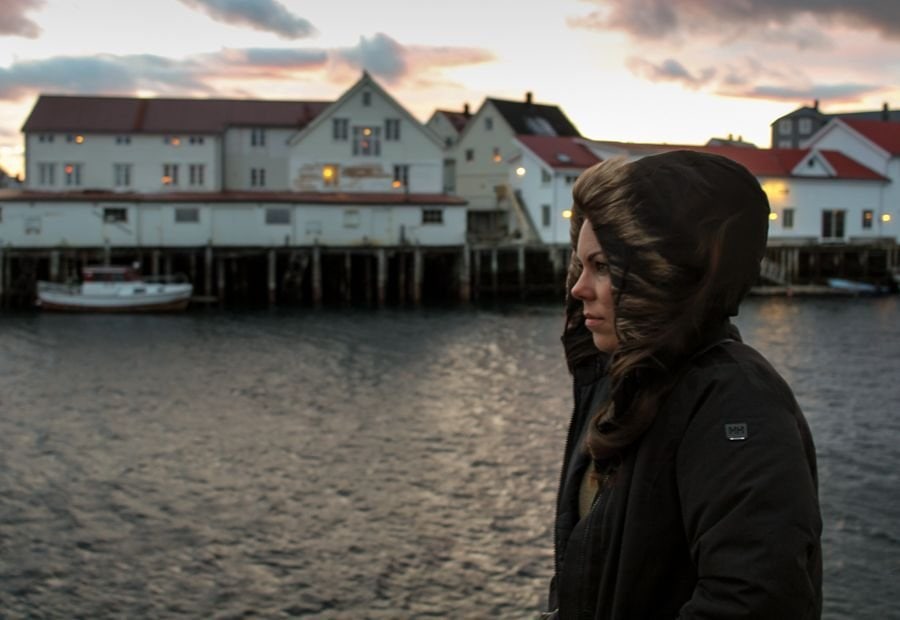 ⇒ PROTECTING LIP BALM: The weather can be extreme in Northern Norway and I highly recommend having a good lip balm to protect your lips from chapping and drying out. I love Nairian products as they are all natural and a business that is from Armenia. Be sure to purchase all natural products because most that are not contain alcohol and that will dry out your lips, forcing you to purchase lip balm more frequently than you should! Click here to shop for Nairian lip balm.
⇒ SOREL SNOW BOOTS: If there is one thing that is imperative to bring for your Tromsø whale watching trip, it is proper snow or winter boots. I usually wear Sorel Carnivals (although I have two pairs of Sorels). I highly recommend them and I recommend breaking them in prior to your trip a little bit. I would suggest buying them from the actual Sorel shop or on Amazon and nowhere else. There are a lot of scam shops out there selling fakes or just stealing your money (sheepishly raises a hand…) Click here to check out amazing Sorel boot options.
⇒ DRY BAGS: These are crucial if you're going to be on a RIB boat for your whale watching in Tromsø tour. These will protect your camera gear and everything else you want to take with you. I was on a larger boat and these were still imperative as it was snowing and raining in a disgusting manner the day I went out to sea. Click here to shop my dry bags from The Friendly Swede.
⇒ WATERPROOF PHONE CASE: This is obvious if you're going to be using your phone for photography or videography in Norway. This will be really necessary if your whale watching tour is on a RIB boat. Click here to check out a waterproof phone case.
⇒ WARM BEANIE: Bring a warm hat! I don't need to go into an explanation here- I think you get the jist. I love my beanies from Superyellow, a Finnish company that makes high-quality products for extreme weather. Click here to check out beanie options from Superyellow.
⇒ SOMETHING TO DO! : The whales are currently far away from Tromsø, making this an all-day excursion. Bring a book or something to do for the car ride or boat ride (depending on your tour). It will be a long one!

Whale Watching Photography Tips
Photographing whales in Norway is not the easiest task during the winter months if you don't know what you're doing. Why? Well, you're dealing with no sunlight, so you already need to know your way around a camera and low-light as a starter.
And once you see the whales, you won't have a lot of time to react and get photos, so you need to be fully prepared how to shoot them before going out to sea. If you're on a RIB boat (or even a regular one)- it could be rocky and hard to get the photos you want. These are the pieces of equipment I recommend to have with you for your Tromsø whale watching trip.
⇒ YOUR CAMERA: You're not going to get anywhere photographing whales if you leave your camera at home. So yea… Click here to check out my camera.
⇒ ZOOM / TELEPHOTO LENS: I recommend a good zoom or telephoto lens to get the job done. You're 'supposed' to be 50 meters (or more if a calf is involved) away from the whales at all times, so it will be challenging to get a good photo without a zoom lens. Click here to see which zoom lens I use.
⇒ TRIPOD: This pertains more to those who will be on a regular boat and not a RIB boat. But yea, you'll want a tripod to get crisper and cleaner images. Click here to check out the tripod I use.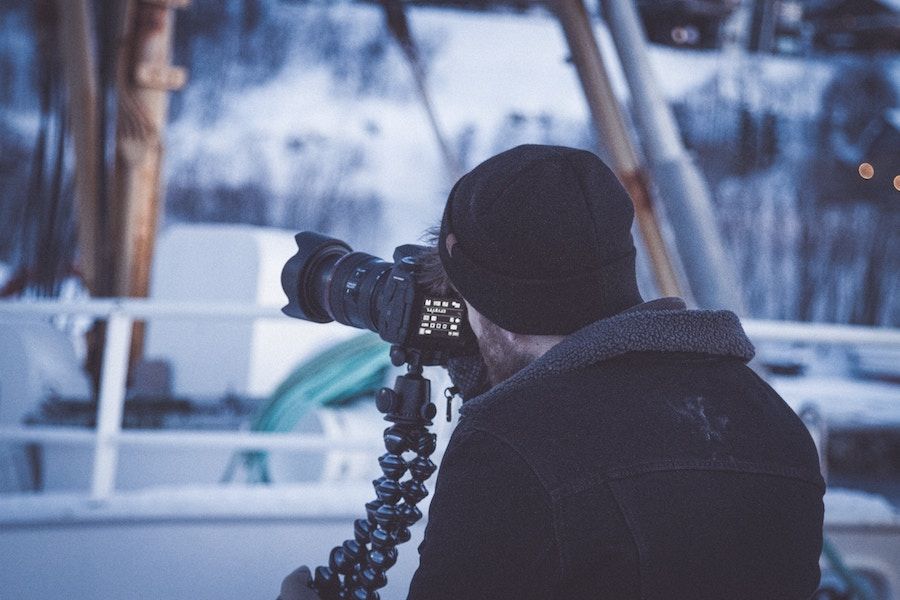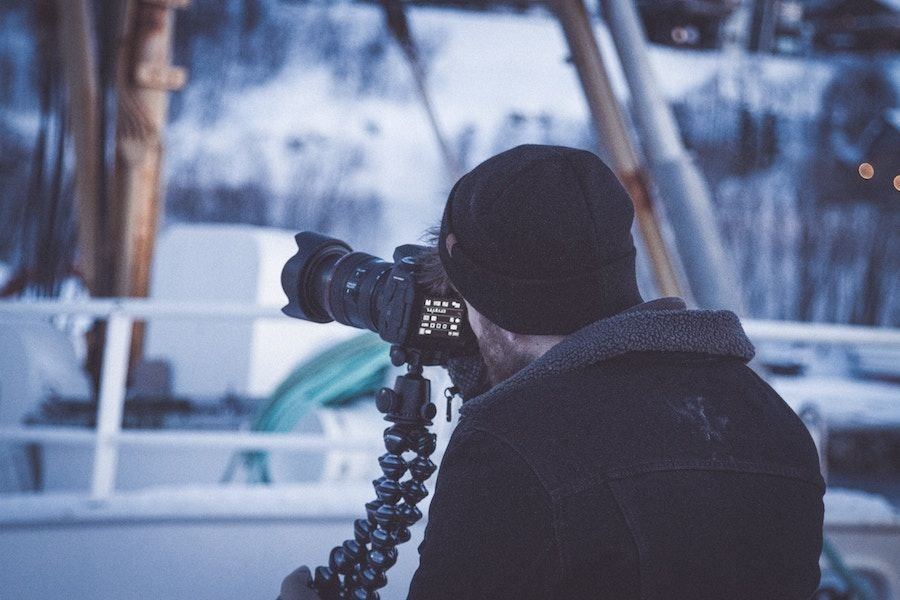 ⇒ REMOTE: If you're toting along a tripod, you will also want a remote to make the job easier and to ensure those photos are sharp. It will also be easier as your hands will get cold and you can stick them in gloves or mittens and still capture the photos you desire. Click here for a camera remote.
⇒ LENS CLEANER: Saltwater can be a nemesis with camera lenses and can make it difficult to photograph if too much gets onto the lens itself. Always travel with a lens cleaning kit to avoid having too many issues with this (remember that the air is salty too- not just the water!). Click here for a lens cleaning kit for your camera.
⇒ GOPRO HERO7: If you want to video your Norway whale watching experience, you should definitely travel with a GoPro! It is the most practical piece of equipment to travel with because it is lightweight and has many uses and ways to wear or hold it. Click here for GoPro options.
⇒ FEIYA TECH GIMBAL STABILIZER: If you want to keep your mobile phone or GoPro steady at all times, I do suggest a gimbal stabilizer. I use one by Feiyu Tech and it works well. I would not suggest this for a RIB tour but rather a boat tour. I wouldn't trust this thing to operate when wet! Click here to shop a gimbal.
Where to Stay in Tromsø, Norway
I actually stayed with Thon Hotel in Tromsø. I have stayed with Thon several times in multiple places in Norway and they are always clean and practical and have all the amenities I could wish for, including a tasty Norwegian breakfast. I can highly recommend any of their locations in Tromsø to visitors.
–> For current rates and availability click here | Read reviews on TripAdvisor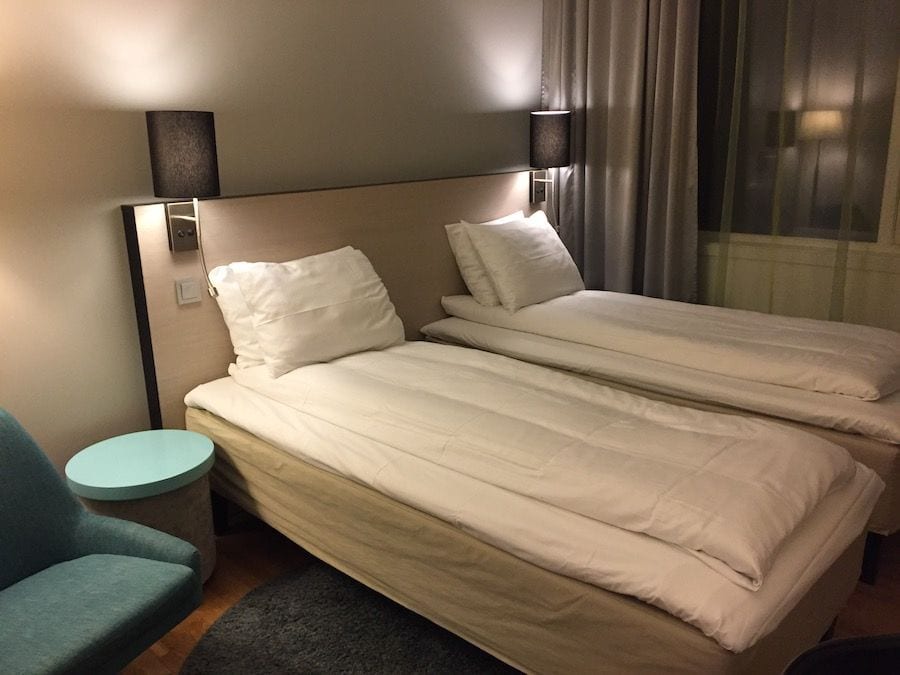 If you're looking for additional Tromsø hotels and where to stay in Tromsø, check out our linked guide.
Other Tromsø Tours
Let's be honest- you didn't just fly to Tromsø to do whale watching, did you? There are several other tours available that will grant you the experience of a lifetime in Northern Norway. Here are some options of other tours you may be interested in (I did all of the above with certain companies- you can't leave Tromsø without doing the same… seriously!)
Reindeer Feeding and Sami Experiences
Be sure to do your research to ensure tours are ethical before booking them. I also don't suggest reindeer sledding as I don't find it to be ethical in any way, shape, or form. But I think the feedings and Sami experiences with them are fine… I just don't believe it is humane to partake in the sleighing part, personally.
**I was a guest of Visit Northern Norway and Visit Tromsø on this trip. Unfortunately, things do not always work as planned when it comes to activities and that is why I am trying to honestly give better recommendations to travelers going to Tromsø.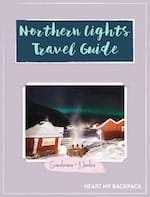 ON THE HUNT FOR THE NORTHERN LIGHTS?
There are many things to do in Tromsø during the winter, but one I highly suggest making sure you do while there is to check out the northern lights. This comprehensive guide from a Norwegian local, Silvia, will
help you discover the northern lights
and how to photograph them as beautifully as she does!
YOU MIGHT ALSO LIKE:
PIN IT FOR LATER!