Most people flock to Tromso to partake in one-in-a-lifetime activities. But, these Tromso museums are worth adding to your itinerary, too!
Planning your trip to Tromsø last minute?
Below are some of the top tours, hotels, and more! Donʻt forget to plan ahead when visiting Tromsø and nearby!
🇳🇴 Top Activities and Tours in Tromsø:
🛌 Top Hotels in Tromsø:
Radisson Blu (luxury)
Thon Hotel Tromsø (mid-range – I have stayed here!)
Smarthotel Tromsø (budget option – I have stayed here too!)
🚗 Visiting Tromsø independently? Be sure to book your Norway rental car ahead of time to ensure availability!
You never know when you end up with a rainy day, a canceled tour (let's hope not!), or a storm that makes you want to head indoors! The museums in town have your back!
This guide takes you through the best Tromso museums that are worth a visit when you're in the city.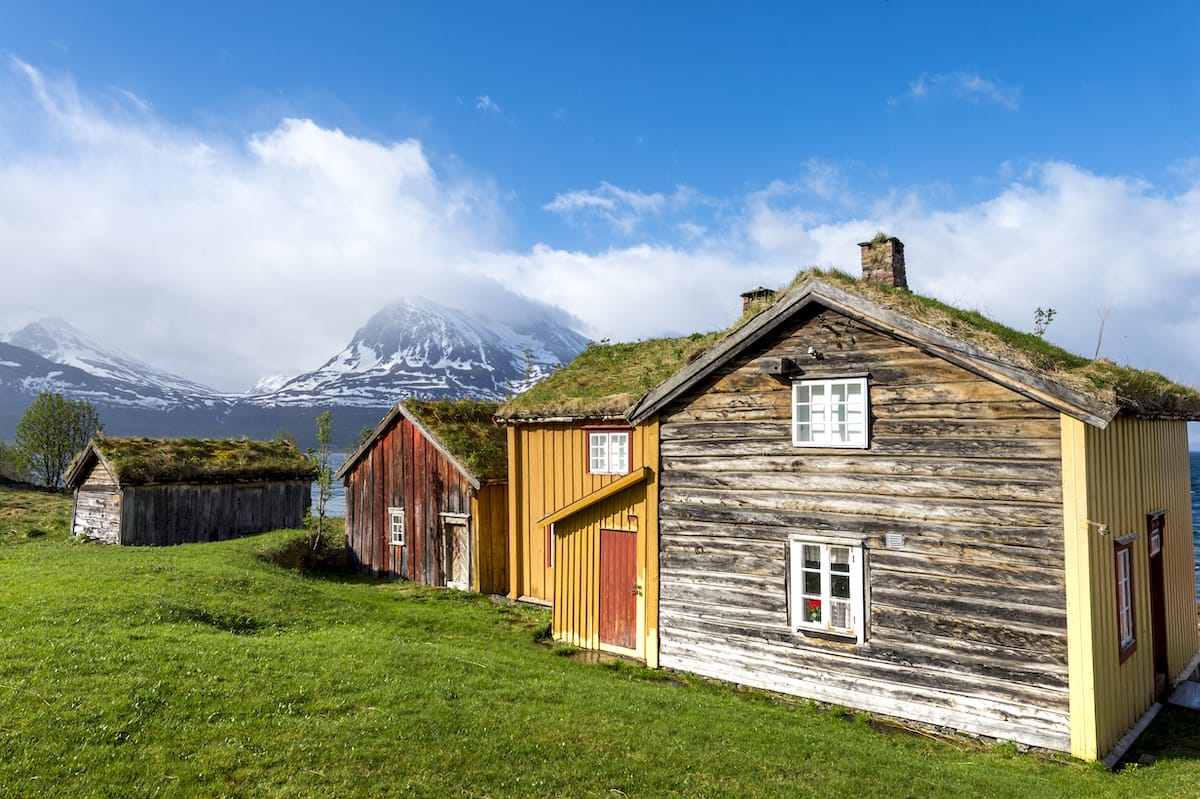 Did we miss your favorite? Let us know the best museums in Tromso in the comments!
Best Tromso Museums
1. Perspektivet (Perspectives Museum)
Address: Storgata 95
Website: https://www.perspektivet.no/en/
The Perspectives Museum (Perspektivet) is one that is unique to the city and it was founded in 2004 at its current location.
The museum's primary objective is to encourage humans to understand life connections and to create societies that appreciate and tolerate cultural diversity as well as embrace new perspectives.
It is part of Norway's national museum network and is located in a building that dates back to 1838.
One of the cool things about the Tromso museum is that it runs project-based activities for the community and it displays photographs documenting each character in them and their stories, etc.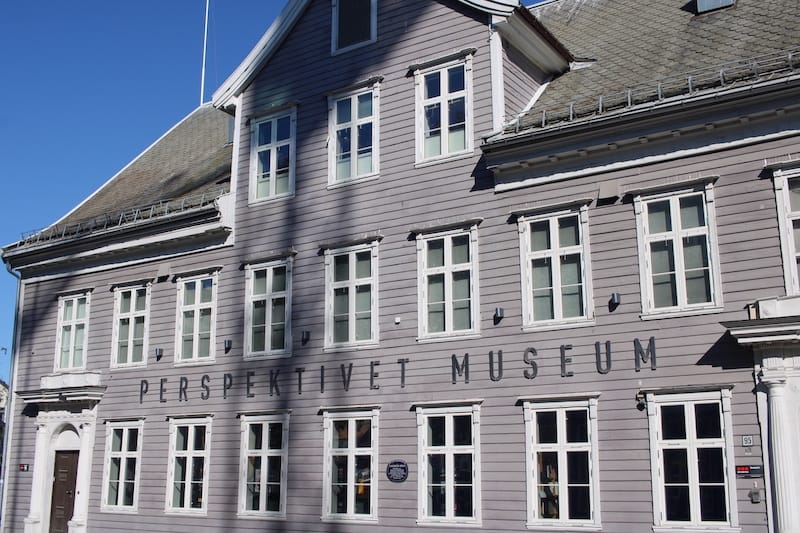 It truly is a one-of-a-kind museum and is one of my favorites to add to your Tromso itinerary!
There are a few parts of the museum that are in different places – one is the Straumen Gård located on Kvaløya (Straumsvegen 1874) and Folkeparken in Tromso (Kvaløyvegen 38).
The museum is open on Tuesday-Friday 1000-1600 and on weekends from 1100-1700.
It is closed on Mondays. Adult ticket prices are 50 NOK and it is a free museum for kids and students.
2. Polar Museum
Address: Søndre Tollbodgate 11
Website: https://en.uit.no/tmu/polarmuseet/
The Polar Museum (Polarmuseet) is one of the most visited Tromso museums and it is one that Aram checked out on our last trip while I was doing something different!
The museum is run by the University of Tromso as part of a network of a few museums on this list (MS Polstjerna and the Botanical Garden).
One reason this museum is worth visiting is that it is centrally located and easy to find! It is literally right on the harbor!
The Polar Museum has an insightful permanent exhibition that focuses on Svalbard in the 17th and 18th centuries.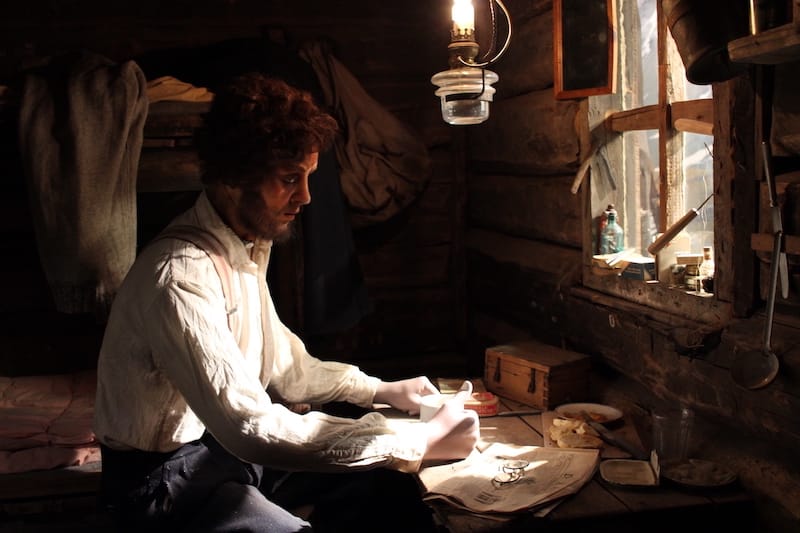 You can learn about the early fur trappers and the well-known exhibition by Willem Barentsz in the late 1500s.
It focuses a lot on the trade and hunting up there as well as the protection of species in the 20th century (until today).
It is truly an interesting museum where you're guaranteed to learn a lot about the Arctic. The exhibition opened in 2015.
Polarmuseet is open Monday-Sunday from 1100-1700. Times may vary with the season. Tickets are 100 NOK for adults and children under 18 are free.
3. Tromso Center for Contemporary Art
Address: Muségata 2
Website: https://www.tromsokunstforening.no/en
If you love art, you have to check out the Tromso Museum of Contemporary Art (Tromsø Kunstforening) while you're on your trip!
It is one of the best places to visit in Tromso in winter or in summer for those interested!
The museum has rotating exhibitions and is the oldest art institution in Northern Norway and has become the creative hub for such in the entire region.
They focus on a mix of artists that have various recognitions throughout the world – some famous, some not so famous.
They really take pride in artists and projects with roots in the region and this Tromso museum is a fantastic place to learn more about it.
Check their website for upcoming exhibitions and artists, as well as opening hours for each exhibition.
4. MS Polstjerna
Address: Hjalmar Johansens gate 10
Website: https://en.uit.no/tmu/polstjerna
** This museum is temporarily closed. We will update this guide once it reopens.
A popular Tromso museum is the MS Polstjerna, an educational center that details the famous ship of the same name that was built in Risør in the south and launched its first expedition in 1949.
This ship was a seal-hunting ship and it hunted for 33 seasons before ceasing operations in 1981. You can hear stories about the vessel and even tour it.
There are various exhibitions and you will have a chance to learn more about the Indigenous people of the Arctic, as well.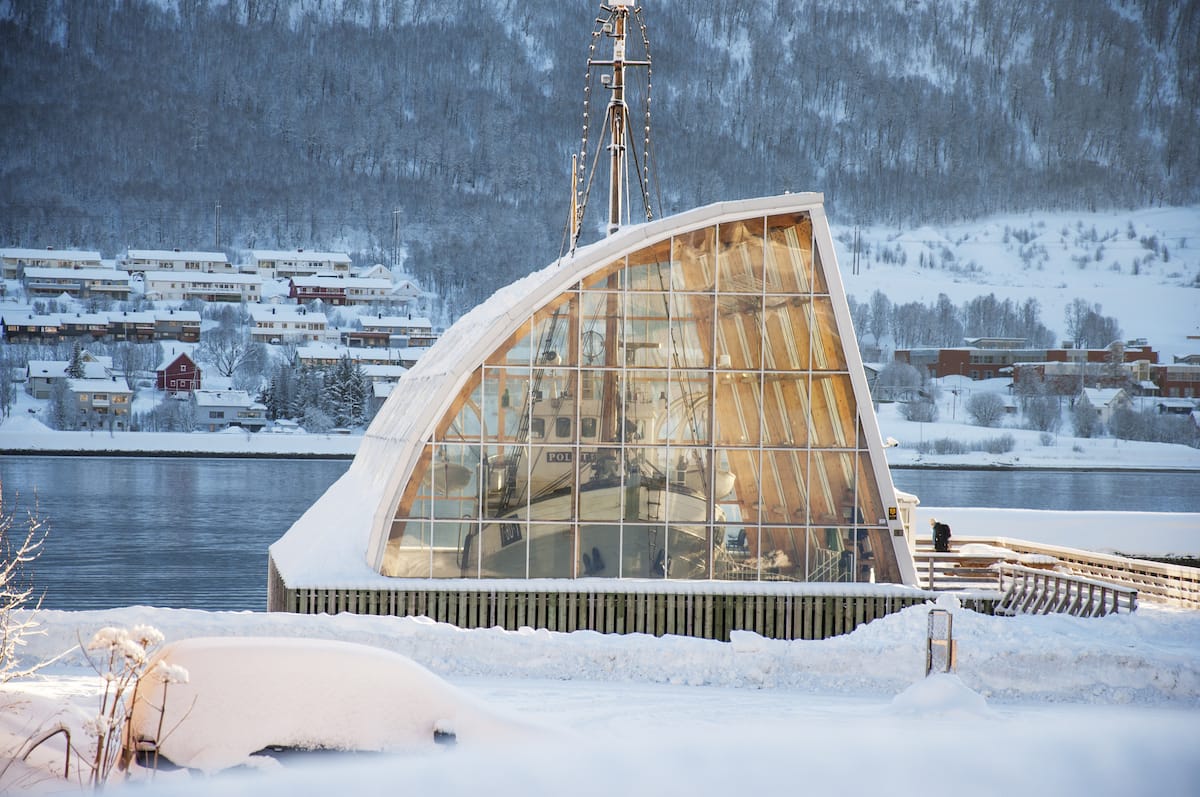 The stairs inside are steep and this is not a wheelchair-accessible museum. The museum is located right on the harbor by Polaria.
Please check the website for opening times as it has recently been undergoing maintenance and has been temporarily closed.
5. Troll Museum
Address: Kaigata 3
Website: https://trollmuseum.no/
Norway and trolls go together like peanut butter and jelly and this museum is the first Troll Museum with Augmented Reality (who knew?!).
It is also Norway's only troll museum and you can learn more about Norwegian fairy tales and legends while enjoying the interactive museum. It is the perfect thing to do with kids in Tromso!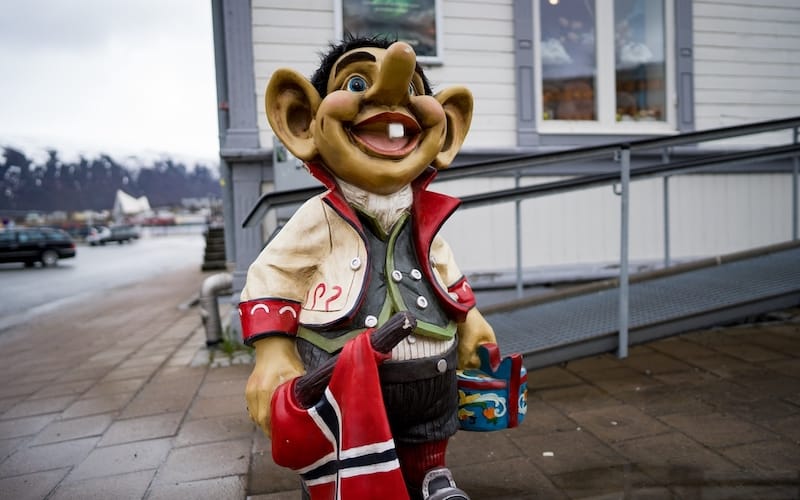 Inside the place, you will find two halls – they are for the sea troll and the road of trolls.
There is a game room and library on-site too. Be sure to scoop up a souvenir before leaving!
6. Tromsø Museum (Arctic University Museum of Norway)
Address: Lars Thørings veg 10
Website: https://en.uit.no/tmu
So, the Arctic University museum of Norway is an essential one to visit in the city (if you ask me). It is actually a wonderful place to learn about Sami culture and life in the north of Norway.
They have a rotation of temporary exhibits that pass through as well as permanent ones that stick around. There is a permanent Sami Culture exhibit at the museum where you can learn about the Indigenous people of the north.
The exhibit showcases their hunting community from around 200 AD and goes into reindeer herding and more. You will also have a chance to listen to their music (joik).
I would note that I am not sure who has put together these exhibits and I have not heard a Sami person comment on how they view it or perceive its accuracy and portrayal.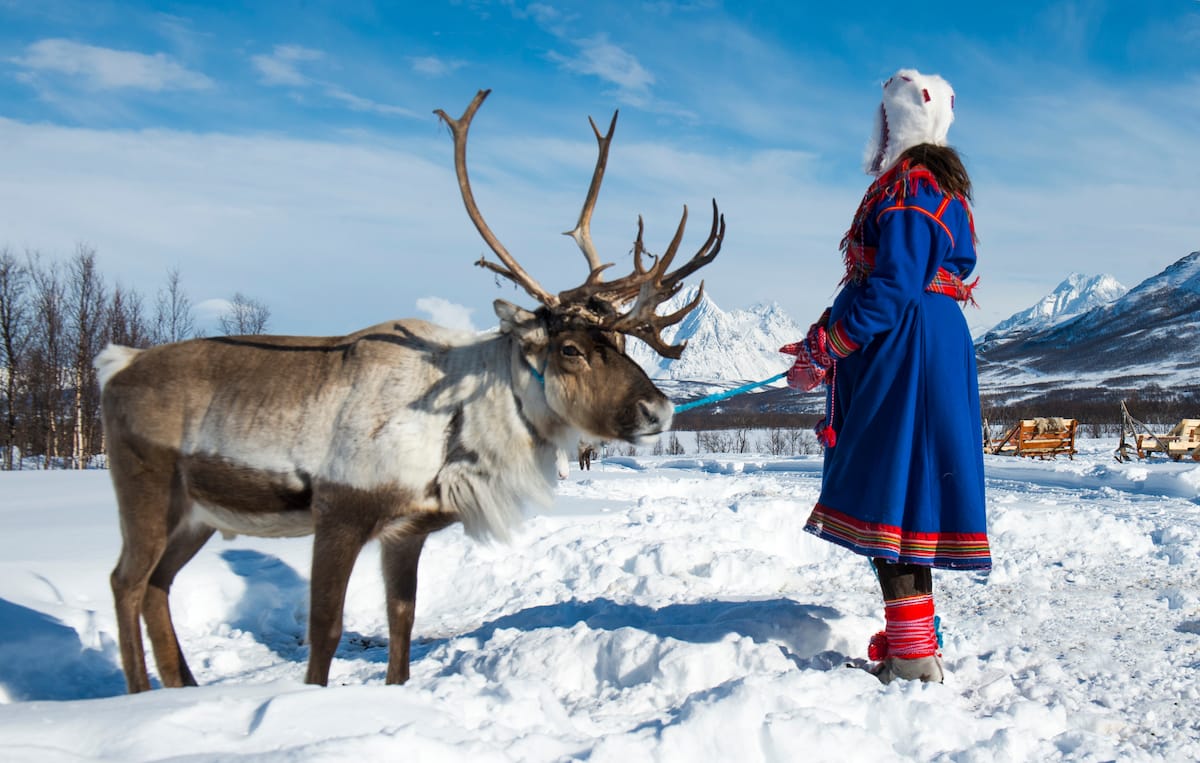 But, I think it is important to learn more about Sami life and culture when you're visiting Tromso. This exhibit opened in 2014.
Another permanent exhibit focuses on Sapmi- Becoming a Nation – where it looks at Samis of the last 100 years.
It showcases how they were an ignored minority in Norway and how they have been striving to overcome the oppression by gaining representation in Parliament or opening up their own cultural institutions.
Again, I am not sure who has opened this or which POV it has come from, but given the nature of the exhibit, I believe there was a fair amount of Indigenous input.
7. Northern Norwegian Science Center
Address: Hansine Hansensveg 17
Website: https://nordnorsk.vitensenter.no/
Another can't-miss museum in Tromso is the Nordnorsk Vitensenter Tromso, or the Northern Norwegian Science Center.
The purpose of the center is that it is part of a larger network of science centers throughout Norway and Svalbard and it is there to make science fun but to be taken seriously.
This is one of the best museums in Tromso for kids and they offer a Nordic touch to what is taught and learned inside.
There are exhibitions as well as a planetarium and kids can learn more about the northern lights that visit Tromso throughout the winters!
The Northern Norwegian Science Center is open Monday-Sunday from 1100-1600. There are extended hours during the summer.
An adult ticket is 130 NOK, a Family ticket is 330 NOK, and kids are 70 NOK. If you're a student, you also get a discount and your ticket is 85 NOK.
8. Tromso Arctic-Alpine Botanical Garden
Address: Stakkevollvegen 200
Website: https://en.uit.no/tmu/botanisk
Is it a museum? Well, no. Is it great to visit when the weather is crappy? No, again. But, I feel bad not listing this here as it is part of the UiT's museums and I absolutely love this garden.
The Tromso Arctic-Alpine Botanical Garden is located a little bit outside of the town's main drag and is fairly easy to reach by bus.
This is the world's northernmost botanical garden and you can find an array of plants from all over the north (and south!) there!
It opened in 1994 and is actually open year round – although the plants may not be great to check out underneath the snow-covered ground much of the year.
It is free to visit and there are no fences or gates – you can just head there and stroll around at your leisure.
9. Northern Norway Art Museum
Address: Sjøgata 1
Website: https://www.nnkm.no/en/
If you're an art enthusiast, another museum worth visiting in Tromso is the Nordnorsk Kunstmuseum, or the Northern Norway Art Museum.
The museum offers something for any age and it is usually free (we love free things to do in Tromso!).
There are exhibitions and events year-round and on Sundays, you will find guided tours at 2pm. The tours are advertised on their website and this is where you'll also find info about events, concerts, workshops, and more!
They also offer guided tours for free during the weekdays during their hours of operation (and they can be bespoke).
The museum's mantra is that 'art moves' and they have been operating at its current location since 2001 (it had been in another location since 1985).
This is one of the best museums to visit in Tromso if you're interested in events!
Did we miss any of the best museums in Tromso on this list? Let us know your favorite Tromso museums in the comments. Thanks!
More Tromso Travel Guides
Pin this Museums in Tromso Guide