One of the most popular things to do in Arctic Norway is to take a Tromsø northern lights tour. This guide tells you exactly how to do so!
Planning your trip to Tromsø last minute?
Below are some of the top tours, hotels, and more! Donʻt forget to plan ahead when visiting Tromsø and nearby!
🇳🇴 Top activities and tours in Tromsø:
🛌 Top Hotels in Tromsø:
✈️ Want to get from the airport to Tromsø hassle-free? Find the best airport transfer option here!
🚗 Visiting Tromsø independently? Be sure to book your Norway rental car ahead of time to ensure availability!
Below, we will detail why you should take a northern lights tour in Tromsø, how to photograph the northern lights in Norway, and the best aurora tours Tromsø has to offer.
At the end of the guide, we also give a quick glimpse into how to photograph the northern lights in Tromsø!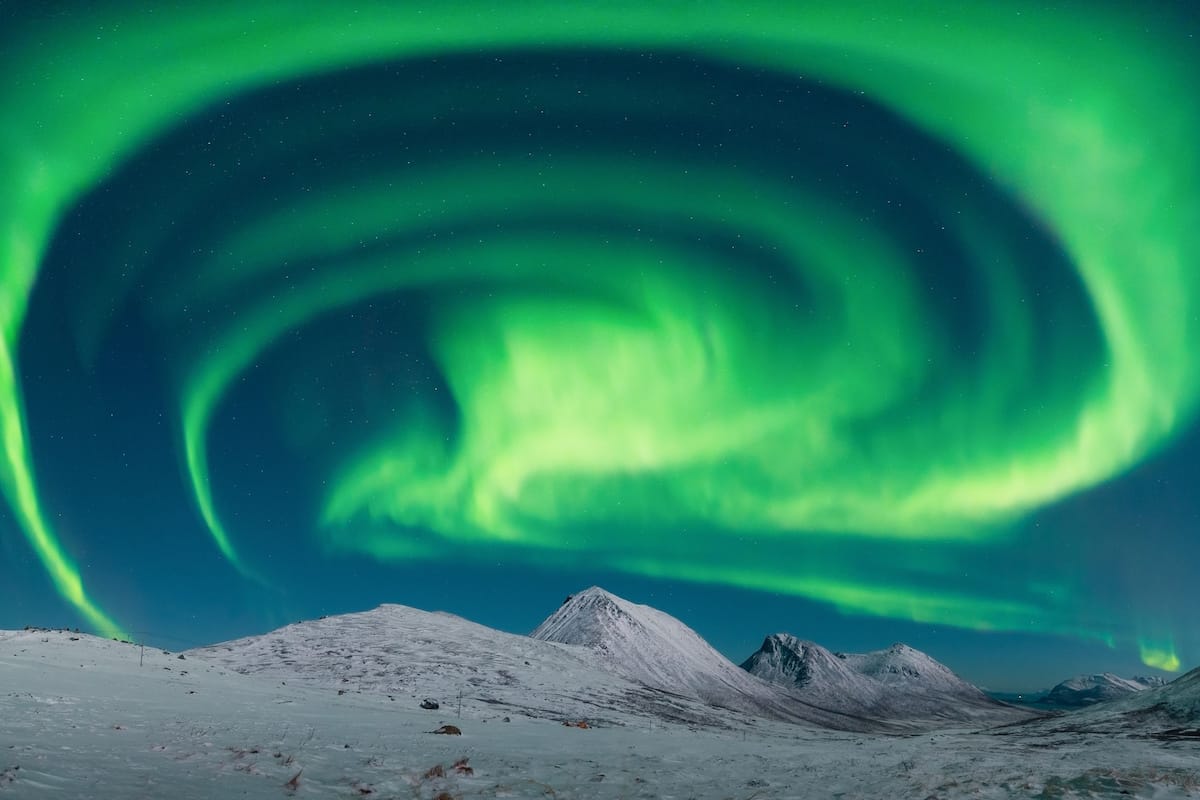 Did we miss anything? Let us know your questions and tips in the comments. Thanks!
Why I Recommend Taking a Tromsø Aurora Tour
I am a fan of doing things independently in most circumstances but for hunting for the Tromsø, Norway northern lights, I highly encourage taking a tour.
The first reason why is that the lights are elusive- if you don't know what you are looking for, you might miss them and if you don't know where to look, you might never find them.
On a Tromsø northern lights tour, you will be with a seasoned northern lights hunter who will point out the lights, even when they may not be that obvious to an amateur or the naked eye.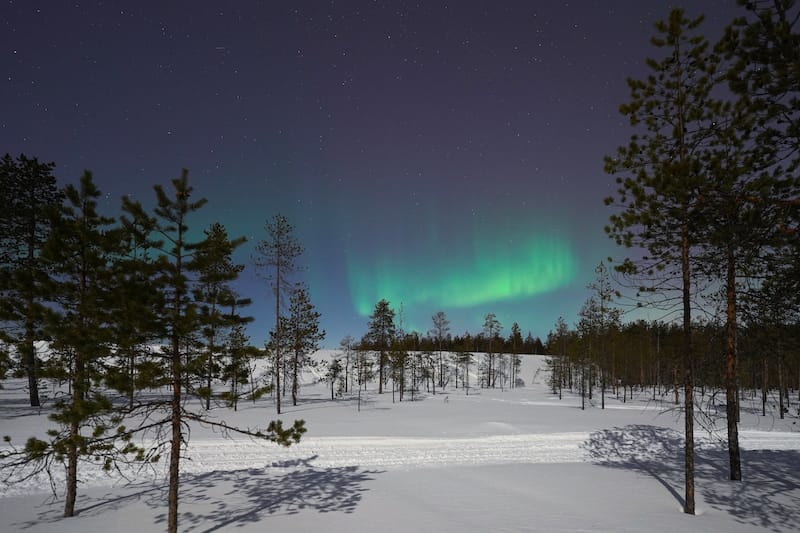 Tour companies also tend to have local Norwegians and spotters in different locations who will guide the tours to places where they have seen the lights, therefore increasing your chances.
Secondly, tour guides will help you get your camera settings right and perform flashlight duties.
Finally, tours will cover large amounts of distances to get you to see the lights (you may find yourself in Finland!).
Doing this yourself may be tiresome and difficult, especially if you are traveling around during the daytime too.
We cover the best northern lights tours in Tromsø below and at the end of the article, we discuss how to actually photograph them (for beginners).
Best Northern Lights Tours in Tromsø (Overview)
There are several options for incredible northern lights tours in Tromsø. You can find some that are cheaper, and some that offer other activities as well (for example: Tromsø Ice Domes, dog-sledding, etc).
📸 Here is a list of the tours we have included in this guide:
Best Tromsø Northern Lights Tours (With Info)
1. Aurora Borealis Tour from Tromsø (Most Popular Tour!)
Duration: 6 hours
Languages: English
Meeting Point: Scandic Ishavshotel in Tromsø
🇳🇴 CHECK PRICES HERE
Operated by Arctic Breeze, this Tromsø northern lights tour is the most booked one in the city! It gets phenomenal ratings and lasts for 6 hours on a bus tour.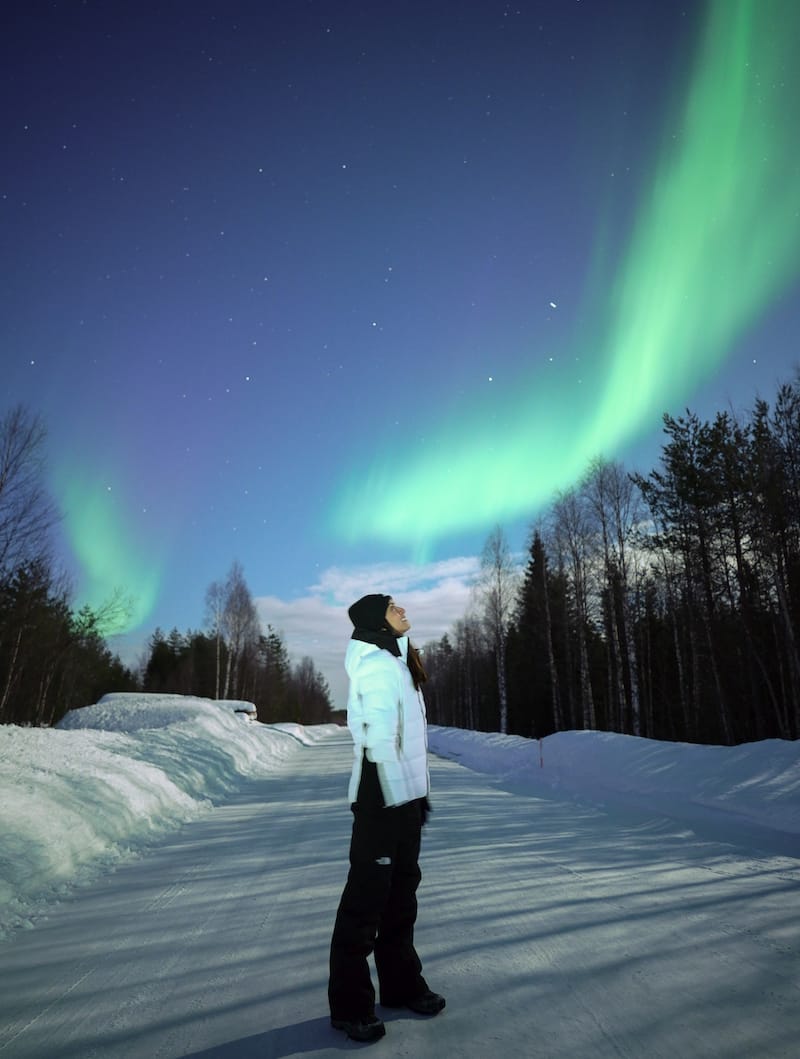 Your English-speaking guides will take you by bus through the Arctic wilderness to hunt for the elusive aurora! The bus will be comfortable and the guides will help you set up a tripod the get the best photos possible from your adventure!
They have thermal suits and winter gear if you didn't pack the right stuff! Hot drinks are included.
2. 7-Hour Tromsø Northern Lights Tour (Second Most Popular)
Duration: 7 hours
Languages: English
Meeting Point: Radisson Blu Hotel in Tromsø
Wheelchair-accessible: Yes
🇳🇴 CHECK PRICES HERE
Hunt for the lights across the Arctic Circle traveling as far east as the Finnish and Swedish borders.
The seven-hour aurora tour will take you out into the Arctic to hunt down the amazing lights.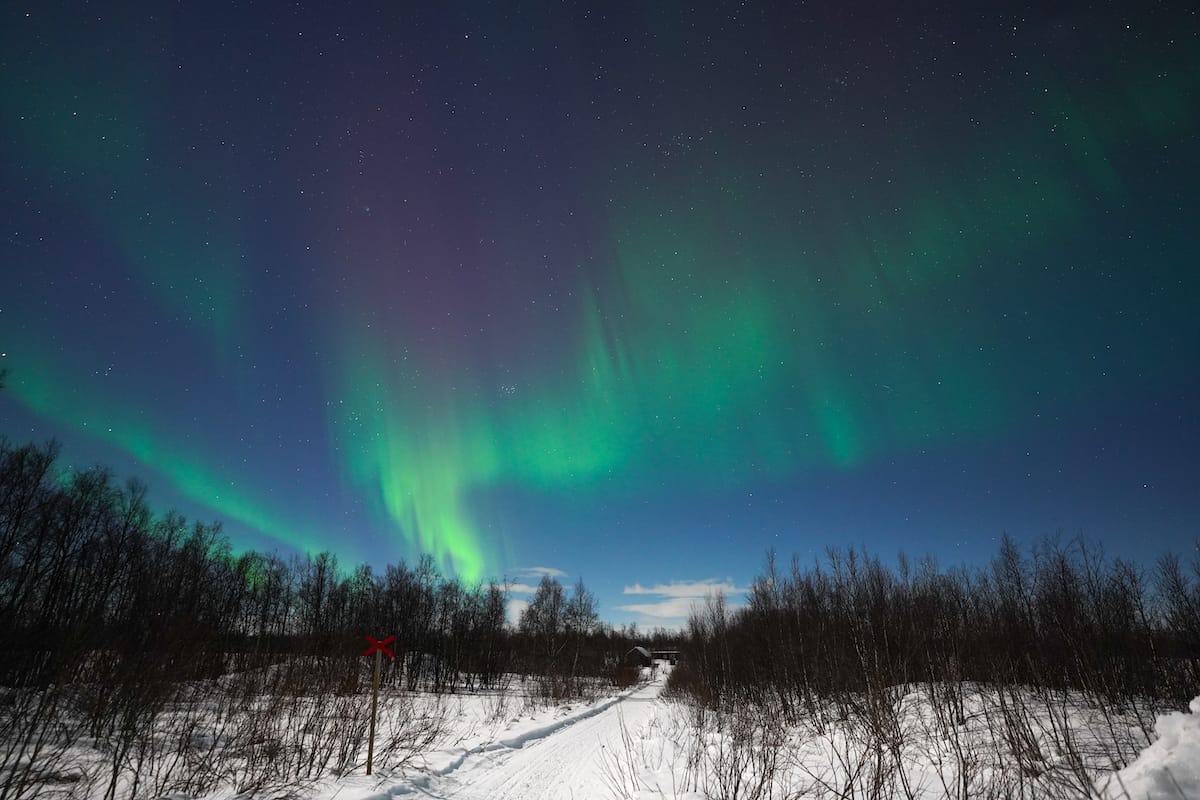 The experienced tour guides and northern lights hunters will take you as far as possible to see the lights so make sure you take your passport with you.
The tour lasts for around 7 hours, although this may change depending on the time of year. If the duration of the tour decreases, so will the prices.
3. Tromsø Aurora Tour and Husky Experience (with Dinner!)
Duration: 4 hours
Languages: English
Meeting Point: Radisson Blu
🇳🇴 CHECK PRICES HERE
This tour is unique from some of the others in that you get a chance to hang out with huskies while witnessing the northern lights over Tromsø!
You will head out to the Tromsø Villmarkssenter with an English-speaking guide where you will have a relaxing northern lights experience as you get to cuddle the dogs and hear stories from locals.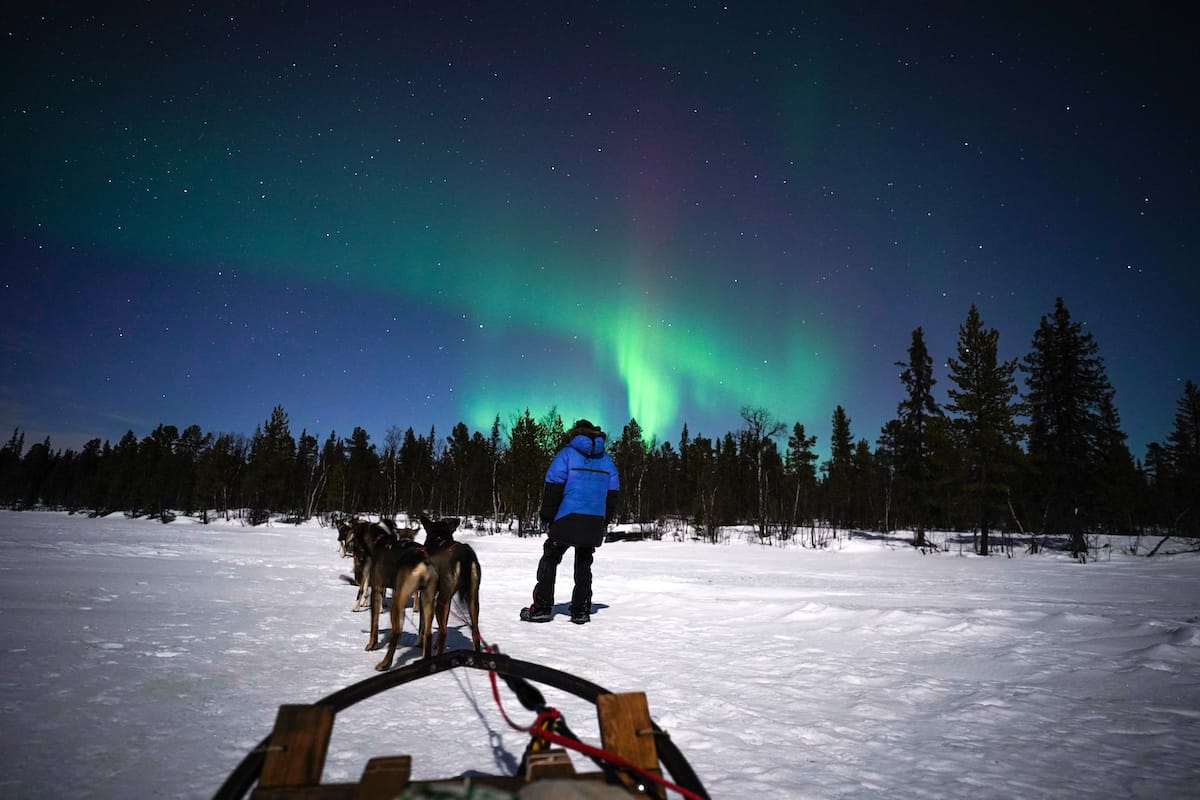 The evening will feature a campfire where you will get a chance to roast marshmallows and you will also have a delicious meal of Norwegian stockfish from cod with tomato sauce (bacalao).
This tour is chilled out and for all ages – there will be no dog-sledding, however. Warm clothes are included if you need them.
4. 4×4 Tromsø Northern Lights Photography Tour (Small Group)
Duration: 6 hours
Languages: English
Meeting Point: Tromsø Havn (tourist shop)
🇳🇴 CHECK PRICES HERE
Northern Soul Adventures runs one of the most popular northern lights tours in Tromsø and this small group tour (up to only 8 guests!) lasts for 6 hours and takes you to a remote location to search for the gorgeous aurora!
The vibe is much more intimate and the knowledgeable guide will help you learn how to photograph the northern lights and will help you set up your own equipment (and settings!) in order to capture the phenomena!
This tour will take you as far as Finland if you can't see the lights in Norway!
There will be a campfire, homemade organic soup, hot drinks, and cookies as you gather around and chat and watch the lights with other travelers. Warm clothing is provided!
5. 3-Hour Tromsø Northern Lights Sailing Excursion
Duration: 3.5 hours
Languages: English
Meeting Point: Pukka Travels (Kirkegata 1)
🇳🇴 CHECK PRICES HERE
Take to the Arctic seas to go on a Tromsø aurora borealis tour with this cozy and intimate excursion.
On board the luxury catamaran, you will head out of the fjords and hunt for the lights and experienced captains will navigate your boat to where the weather will be clear and there is a good chance of seeing the lights.
On board the boat, you will be provided with snacks and warm drinks.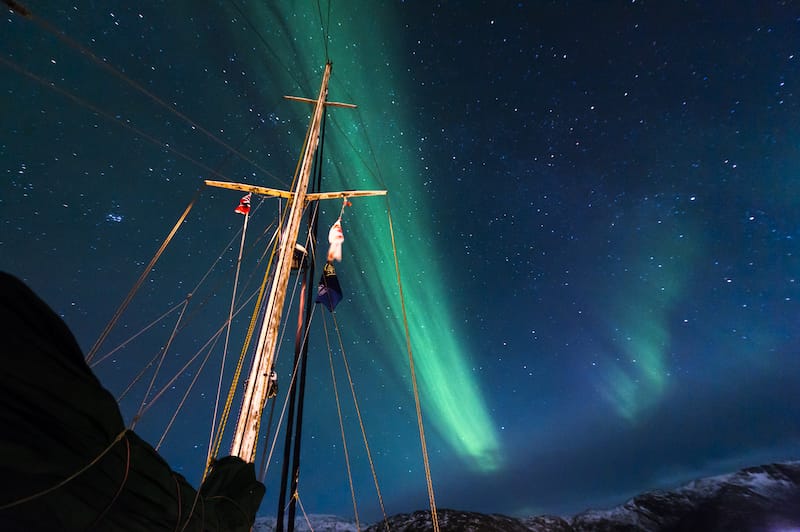 Safety gear will also be provided for use as well as free-to-borrow tripods. A maximum of 12 people will be on the tour which lasts around 3.5 hours.
However, this tour will not go on if there are fewer than 6 people on it!
6. Tromsø Northern Lights Tour with Free Professional Photos
Duration: 7 hours
Languages: English
Meeting Point: Kirkegata 2
Wheelchair-accessible: No
🇳🇴 CHECK PRICES HERE
Operated by Amazing Arctic Tours, this highly-rated Tromsø northern lights tour will take you and a group out into the wilderness with a local guide to search for the aurora!
The 7-hour tour will have a relaxing atmosphere with a cozy bonfire as well as free, professional northern lights photos!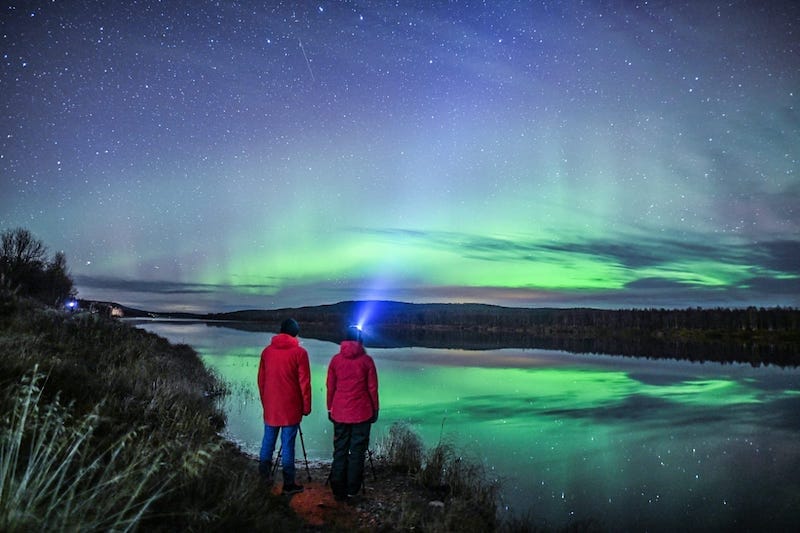 Warm clothing and hot chocolate are included, as are homemade sandwiches and snacks. Tripods are available upon request.
7. Reindeer Camp and Northern Lights Tour in Tromsø
Duration: 4.5 hours
Languages: English
Meeting Point: Radisson Blu in Tromsø
🇳🇴 CHECK PRICES HERE
Wrap up warm and head out to a reindeer camp for dinner, storytelling, and the Norwegian northern lights.
The northern lights have played a huge part in the Sami culture and there are few better ways to experience them than hanging out with the Sami and their reindeer.
During the five-hour tour, you will head out to a camp, feed the reindeer, enjoy a traditional three-course meal, and have the chance to see the spectacular lights.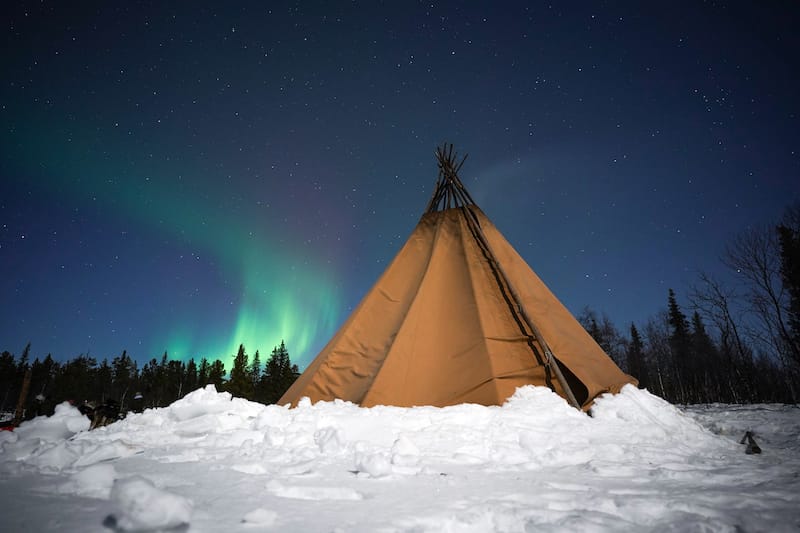 During the evening, you will also learn in-depth about the Sami way of life which until recently, was kept under wraps.
Dinner is a traditional Sami stew that is normally served at weddings and you will eat it while you hear traditional songs. Vegetarian options are available (give a heads up though!)
8. Tromsø Ice Domes Hotel Overnight Stay
Duration: 1 day
Languages: English
Meeting Point: 69.648590, 18.962131 (bus marked "Norwegian Travel")
🇳🇴 CHECK PRICES HERE
If you want to experience something completely different, take the opportunity to go out to the Tromsø Ice Domes Hotel.
The experience will take you closer to the Arctic than you could ever imagine. In the evening, you will go on a snowshoe hike out into the wilderness to try and spot the amazing lights.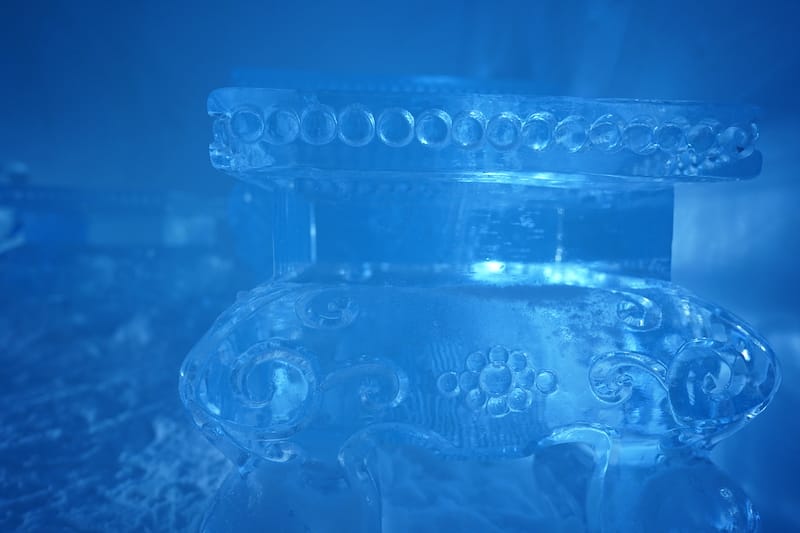 Along with the opportunity to spot the lights, you can learn about the culture and wildlife of the area with a guide at your disposal during the whole stay.
For dinner, you will enjoy a delicious dish cooked over an open fire.
This is where to stay in Tromsø to see the northern lights.
Photographing the Northern Lights in Norway
You will need four essential things to photograph the northern lights: a camera that you can switch to manual and adjust the ISO settings and the length of exposure, a wide-angle or pancake lens, a sturdy tripod, and a remote.
Photography is all about light and the camera processing it to create the images we see and shooting the northern lights is no exception.
You will need to switch your camera to manual mode, which will allow you to fiddle with the settings.
ISO (higher the ISO, the more light that will be let in)
Shutter speed (longer the shutter speed, the more light that will be let in)
F stop (how wide the lens is open)
First, get your F Stop as low it will go this will open the lens up as wide as it can be and will not draw focus on one small point.
Then, you need to work out the best ISO- different cameras can handle different amounts.
I have found that cheaper, starter-level cameras having a very high ISO will make the picture rather grainy. Luckily, you can counteract the ISO with the shutter speed a bit.
Try keeping the ISO at around 800-1200 (if beginner level camera) with a lengthy shutter speed of at least 15 seconds. If you have a better camera, you can go a lot higher with your ISO.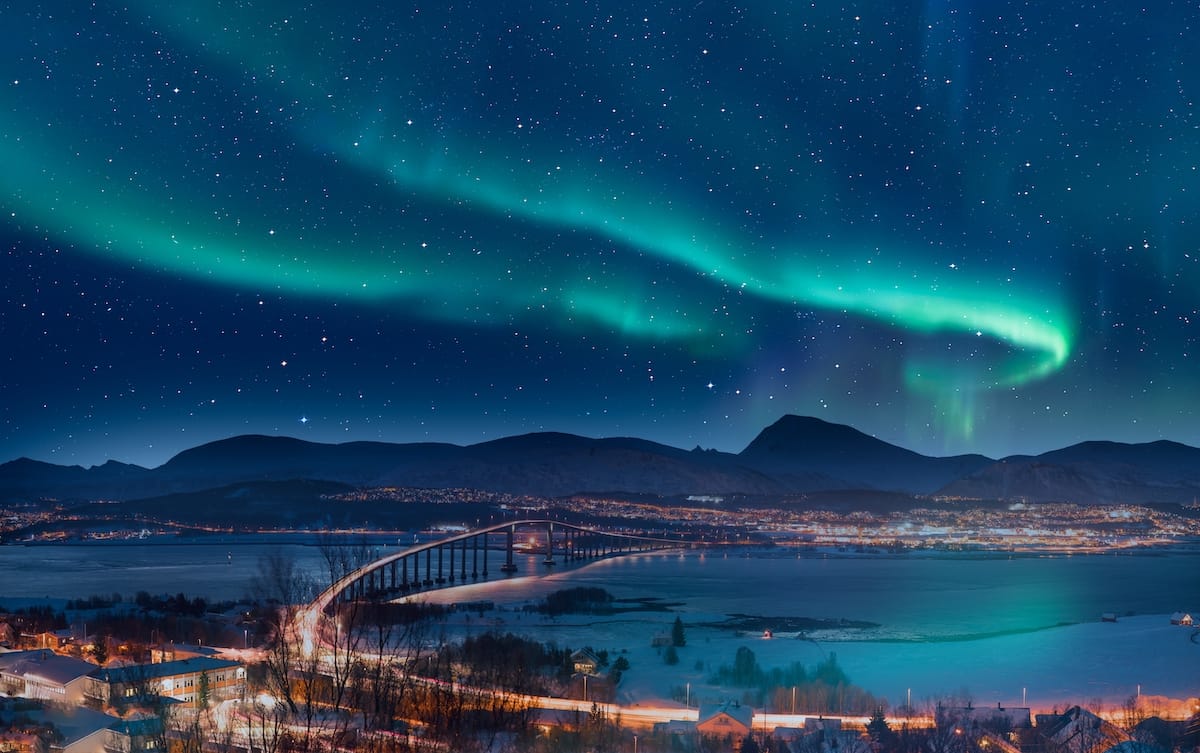 You will then need to switch your lens to manual focus and then play around with focusing in so you get a clear and crisp picture. This process can take some time and patience, but the results are well worth it.
The point of focus will be different for each lens, so it really is just a matter of trial and error.
A tripod and a remote are the final important factors as they will keep your camera still and stop any unwanted movements from having to touch the camera.
Once you have the perfect setup, you can snap away and take awesome photos without moving the camera.
I also advise bringing an extra battery or two as the cold saps all the power from the battery.
Store the spares as close to your body heat as possible or in a bag with a hand warmer in it so they are able to keep their power levels up.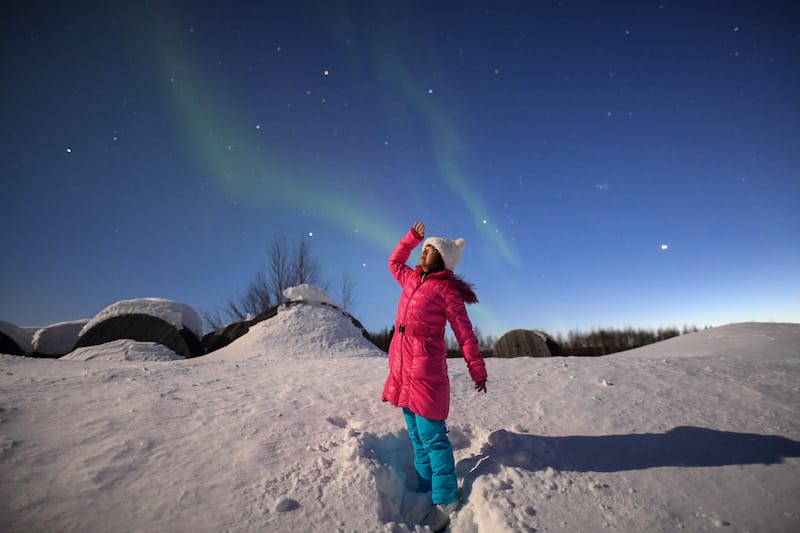 Another useful item to bring is a flashlight or headlamp if you want a picture of yourself with the northern lights behind you.
It will help to have someone paint you into the picture using the flashlight (meaning to move the flashlight up and down over your body during the long shutter speed).
You can see all of my recommended products and the camera equipment I use below.
(Please note that I am not a professional photographer by any means, but I have seen the northern lights more times than I can count and I own a house in the Arctic, meaning I do know how to capture them if I have the right equipment on me!)
I hope these tips above help you prepare for your Tromsø visit!
Seeing the northern lights in Tromsø is something that should be on everyone's list when visiting the capital of Northern Norway.
I hope that these Tromsø northern lights tours give you a good starting point for your journey to seeing one of the most magical phenomena on Earth.
More Norway & Tromsø Travel Guides
Pin this Tromsø Northern Lights Tours Guide