Are you looking to go camping in Tromsø? This guide has you covered!
Planning your trip to Tromsø last minute?
Below are some of the top tours, hotels, and more! Donʻt forget to plan ahead when visiting Tromsø and nearby!
🛌 Top places to stay in Tromsø:
🇳🇴 Top activities and tours in Tromsø:
✈️ Want to get from the airport to Tromsø hassle-free? Find the best airport transfer option here!
🚗 Visiting Tromsø independently? Be sure to book your Norway rental car ahead of time to ensure availability!
While many people flock to Tromsø during the winter to get cozy in a hotel and embark on bucket-list activities, there is just something about the nature that makes camping a fantastic option for travelers.
This guide will cover what to know when planning a Tromsø camping adventure! It includes tips for wild camping in Tromsø, the best Tromsø cabin rentals, and awesome campsites to consider.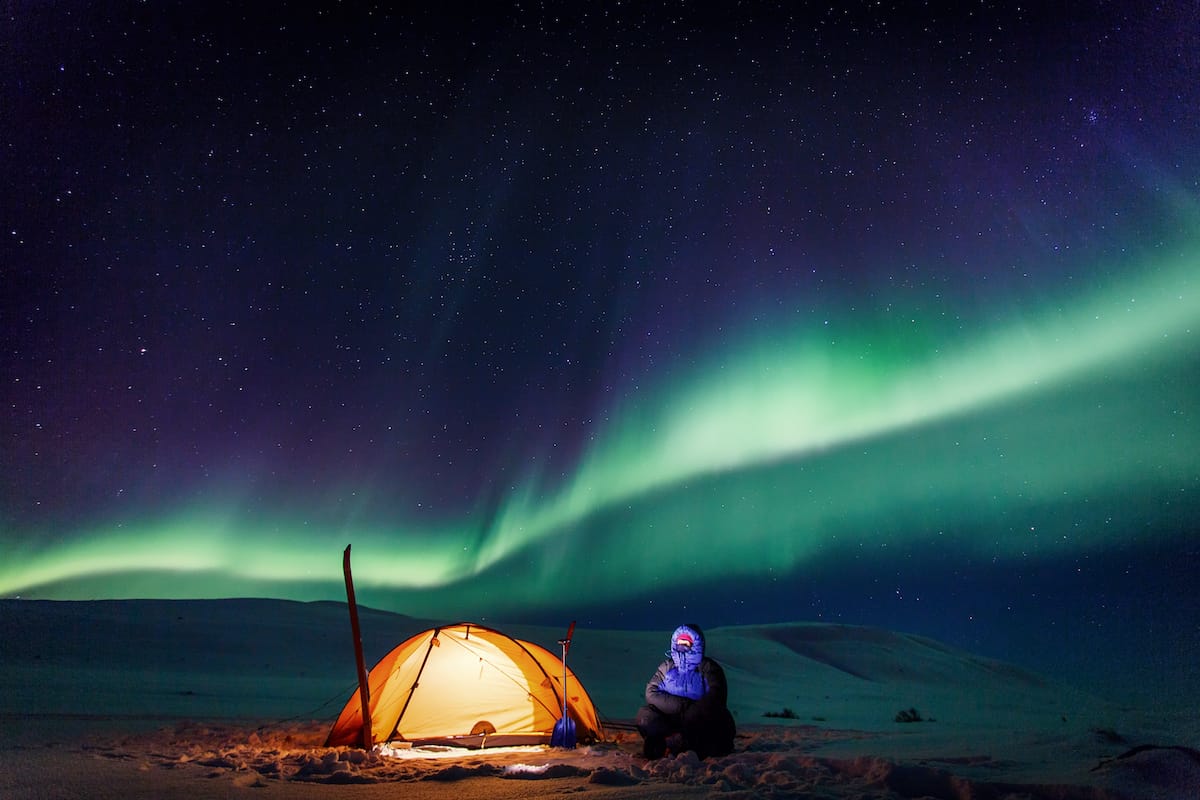 In the end, we also include a section for rules and regulations for camping in Tromsø, Norway.
Did we miss anything? Let us know your Tromsø camping tips and suggestions in the comments! Thanks!
Best Places to Go Camping in Tromsø
1. Tromsø Lodge & Camping
Located just a few minutes from the city center, Tromsø Lodge & Camping is a stunning, convenient, and relatively affordable place to camp on your adventure.
The lodge is centrally located which means you can quickly and easily walk to some of the main attractions in town, but it is also quiet enough to ensure you get a fantastic night's rest!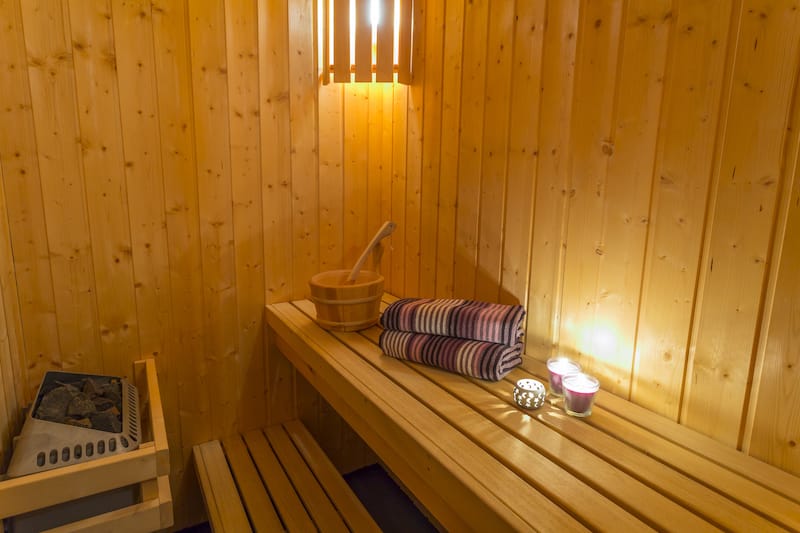 The campsite offers high-speed wifi, a clean bathroom with a sauna, a communal kitchen, and a waste station for dumping and refilling water.
It also brings all of the comforts and luxuries of home to the wild arctic wilderness. The property is located at Elvestrandvn 10 in Tromsø.
2. Northern Lights Wild Camping
If you are hoping to catch sight of the stunning northern lights, Northern Lights Wild Camping is a fantastic spot to camp!
This Tromsø camping area brings you 300 meters (almost 1,000 feet) up into the mountains to give you spectacular views of Tromvik and the island of Vengsøya.
This spot is located along a long unpaved road, so bare in mind that it will be tricky to get to in a low-clearance vehicle.
You would be best off using a high-clearance vehicle for this adventure. Navigate to the Gløshaugen trailhead to find this stunning spot or use the coordinates listed above.
Location: 69.745361, 18.353111
3. Skulsfjord View Wild Camping
This stunning wild camping spot is just a few minutes from the city center and is easily accessible for all vehicles. While this spot is relatively secluded, there is a restroom nearby that can be used with a credit card for a small fee.
This spot does have two trailheads right near it for those wishing to go on an adventure!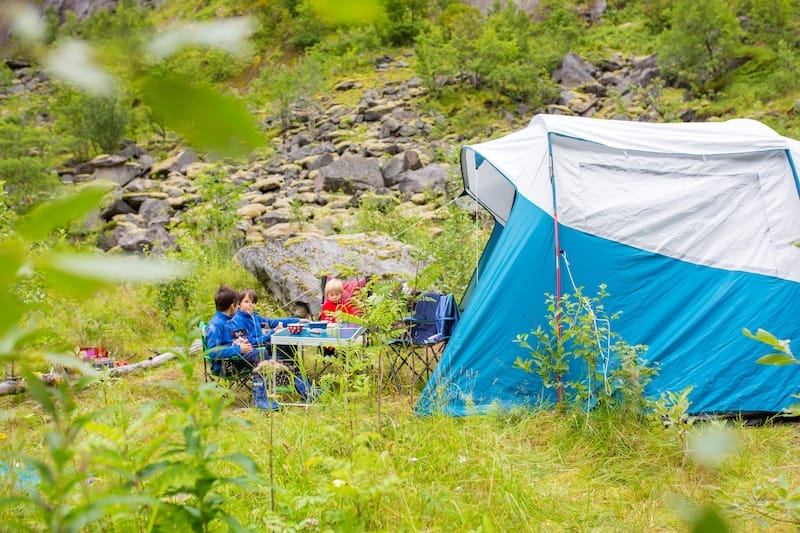 Hike to the top of Sørskaret, or the backland of Kjølen. Both provide stunning views. Skulsfjord View is also a great place to see the northern lights if you visit during the right time of year.
Location: 69.80209, 18.76728
4. Skittenelv Camping
This designated campsite offers amenities such as high-speed wifi, free parking, and access to a full shared kitchen and a bathroom.
Skittenelv Camping is a family-friendly campground that offers a heated pool, outdoor games, boat rentals, and even access to a pressure washer to clean your things.
The Norwegian campsite is located just 25 minutes north of Tromsø city center and is open year-round to visitors. While they do allow tent and RV camping, they also have cabins for rent as well!
Address: Ullstindveien 736, 9022 Krokelvdalen, Norway
5. Lighthouse Wild Camping
This stunning wild camping spot is located right on the coast next to a lighthouse. While this area does have room for a few vehicles and tents, the road is best suited for 4×4 vehicles as it does get rough in some areas.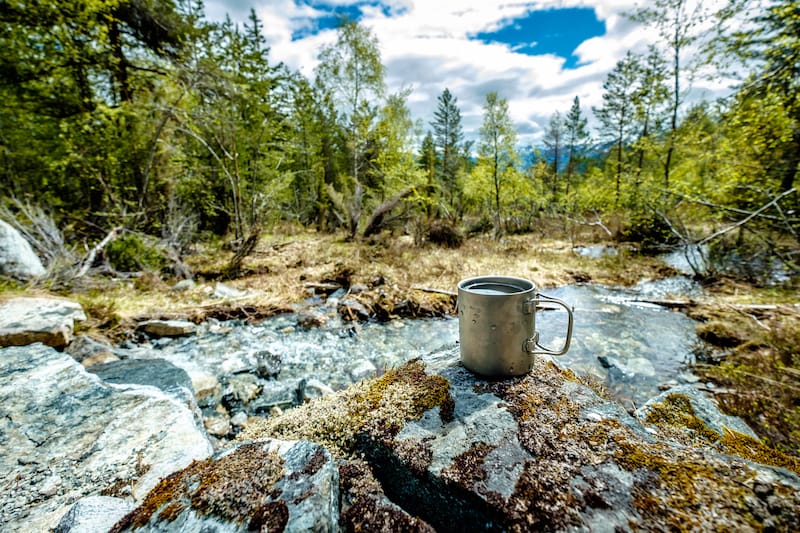 Nevertheless, each spot at Lighthouse Wild Camping has privacy and stunning views of the Sandnessundet Channel.
Location: 69.712260, 18.996180
Best Cabins in Tromsø
For those looking for a more comfortable experience than camping can provide—renting a cabin is an excellent and relatively affordable way to find accommodations!
These Tromsø cabins will ensure you have a warm heater, amenities, and a home base to get comfortable in for your trip.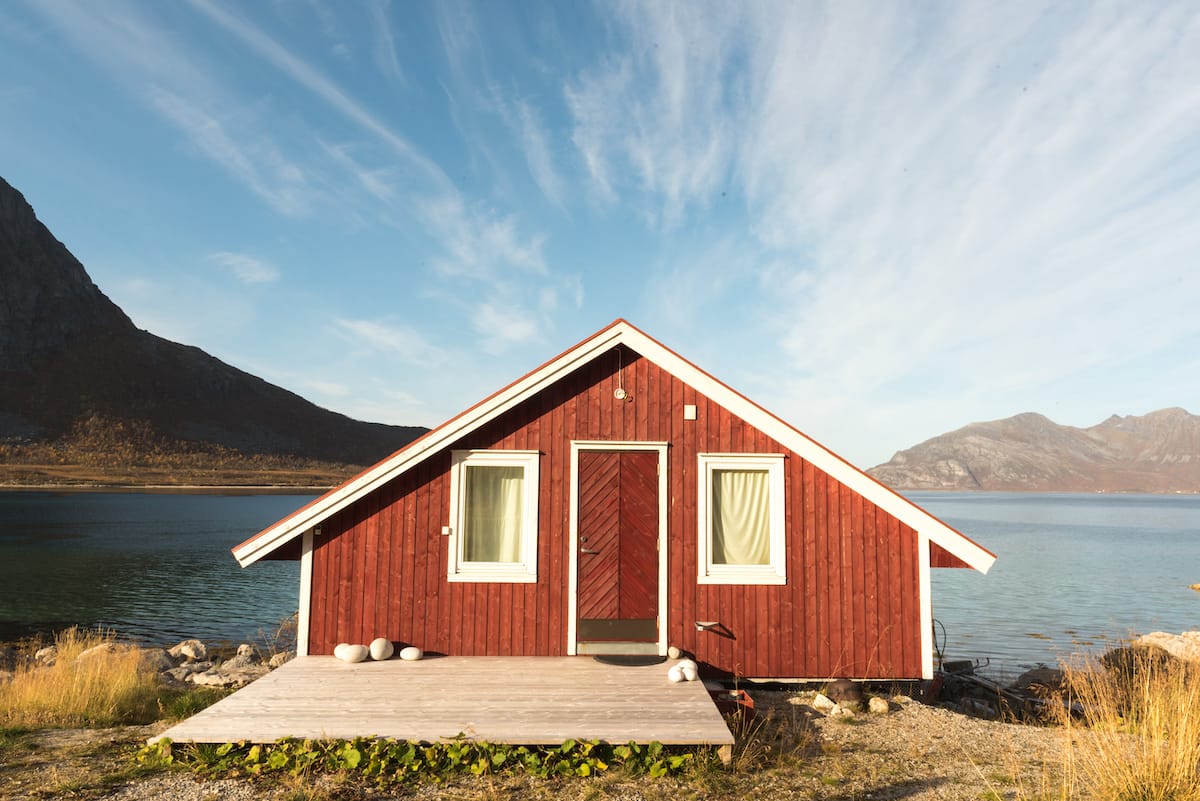 Some of the best cabins for rent in and near Tromsø are listed below.
1. Koppangen Brygger
The Koppangen Brygger cabins are located two hours from Tromsø and are ideal for those hoping to get away from the hustle and bustle of the city and truly delve into the stunning natural landscapes of Norway.
If the forecast is clear, guests have noted that they have been able to watch the northern lights from their bedrooms!
Also, every cabin comes with a private balcony. Most of the rooms are double rooms, but there are some large four-bedroom cabins available for rent as well.
This is an ideal spot to relax after a long day of skiing in the hot tub or enjoy the warm weather at one of the barbecuing facilities.
2. Viking Cabins
These stunning Viking Cabins boast ski-to-door capabilities and are ideal for a winter getaway. The Norwegian cabin rental property boasts a sauna, a restaurant you can sit at or take a bagged lunch from, and even free access to bicycles.
Between the free wifi, free parking, and close access to horse riding, diving, and endless hiking trails— these beautiful cabins are ideal for your stay year-round.
3. Aurora Fjord Cabins
Just like the name suggests, the Aurora Fjord Cabins are located in an ideal spot to view the dazzling northern lights. The rooms feature stunning floor-to-ceiling windows for unobstructed views.
Even if you are visiting in the summertime when the northern lights aren't typically visible, this property still sits in a beachfront location.
4. XLyngen
These stunning cabins at XLyngen offer plenty of amenities and ample privacy for your stay.
Located only 30 miles from the city center, these Tromsø cabins are a welcomed reprieve from city life, while still being in a great location for exploration.
With the booking of the cabin, all guests will have access to wifi, a pool, hot tub, sauna, conference space, and television.
These cabins also provide transportation to and from the Tromsø airport.
5. Sommarøy Arctic Hotel Tromsø
The stunning Sommarøy Arctic Hotel is located directly on the coast overlooking the Atlantic Ocean. There are endless activities surrounding the property such as hiking, fishing, biking, skiing, and swimming.
For those wanting to indulge in the property's amenities, there is also free wifi, televisions in every unit, a sauna, and a hot tub.
The property also offers sea safaris and guided fishing trips. Lucky fishers will catch their own Atlantic Salmon if conditions are right!
Tromsø Camping Tips
Tromsø and the surrounding areas are rich with stunning dramatic landscapes and wilderness waiting to be explored, regardless of whether you visit in winter or in summer!
Below are some tips for making the most of your camping adventure in Tromsø.
Get Out and Explore
While this may sound obvious—truly the best and most rewarding campsites will be the ones you scout out yourself.
Norway is special in that they have incredibly liberal wild camping laws that are in place to encourage exploration and use of these stunning lands.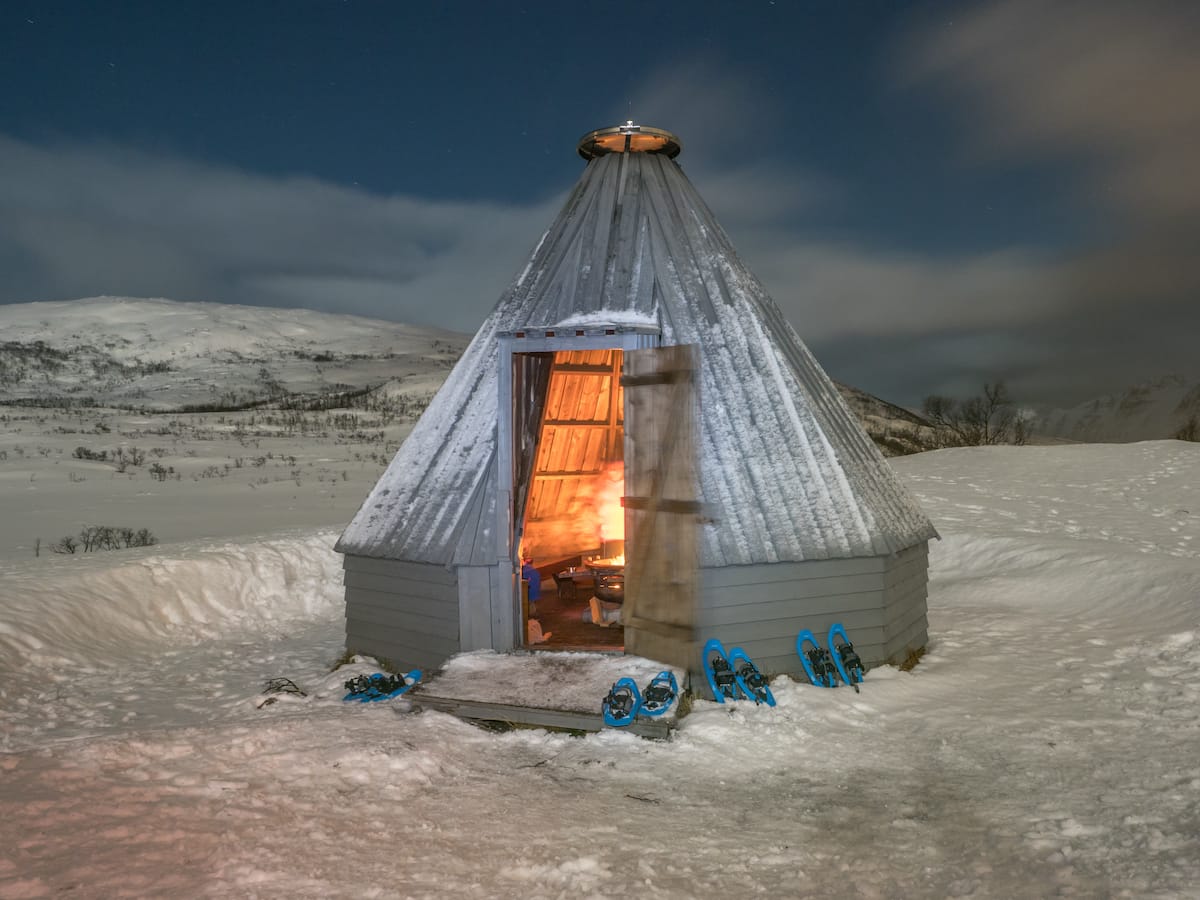 It can be difficult to know where to start when setting out to find a wild camping spot, but there are actually several apps that can assist you in your exploration.
Check out this guide to overlanding and camping apps to see the best options for your Norway camping trip.
Foraging and Swimming
As long as conditions allow for it, foraging of Norway's natural vegetation is completely legal. Swimming in Fjords and other bodies of water is also permitted, so long as there is no signage stating otherwise.
Just remember if you do decide to swim or indulge in foraged goods—there are rules that will apply.
First, only forage up to ten percent of vegetation in a given area so you are leaving plenty for the natural restoration of the plant and also leaving enough for the local wildlife.
Next, always be sure to be clean of any soaps, lotions, heavy hair products, and detergents before getting into any body of water.
These unnatural chemicals (even those that are labeled as biodegradable) can be damaging to the wildlife and natural ecosystem.
Fishing Laws
There is hardly a more rewarding feeling than catching your own dinner in the backcountry and cooking it up. Fishing in Norway is plentiful and a very popular activity for locals and tourists.
As a general rule of thumb, any saltwater fish you catch off the coast are generally free for consumption.
There are a few protected species that you should be made aware of. Also, without a proper permit, you are only free to use the handheld tackle to fish.
As far as freshwater fishing is concerned—the best resource to check is this one—but generally speaking, freshwater fishing will require a permit that can be purchased locally.
Campfire Laws and Regulations
To make rules simple, Norway imposes a seasonal fire ban from April 15th to September 15th. This also includes barbecues and other sources of fire that could potentially spark a wildfire.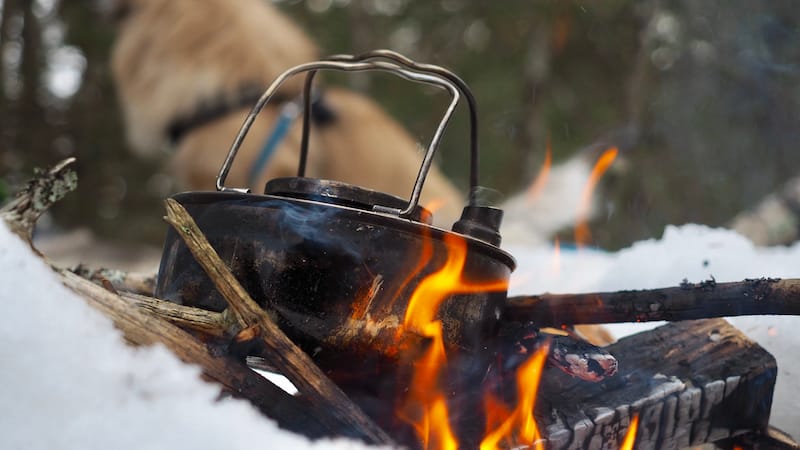 There are certain specific ways in which you can skirt around the seasonal fire ban. For instance, if you are camping somewhere like a beach where there is no chance of starting a wildfire.
Punishment for breaking fire restrictions can result in a fine of 10000 NOK (approximately $1,000)
Tent Camping In Winter
While winter in Tromsø is an incredible experience, conditions get really cold.
Average conditions during the cold months are between 20 to 30 degrees Fahrenheit, and without the warmth of the sun during the day—the cold can feel relentless and unbearable.
This is not to say that tent camping in winter is impossible or should be completely avoided, but proper planning and precautions must be made before setting out in the chilly arctic wilderness.
Always be sure you are packing accordingly for winter conditions.
Best Time to Camp in Tromsø
For the average adventurer, camping in the summertime will give the greatest opportunity to partake in outdoor activities with standard preparations.
Hiking and biking when the weather is warm are much easier than snowshoeing through deep Arctic snow!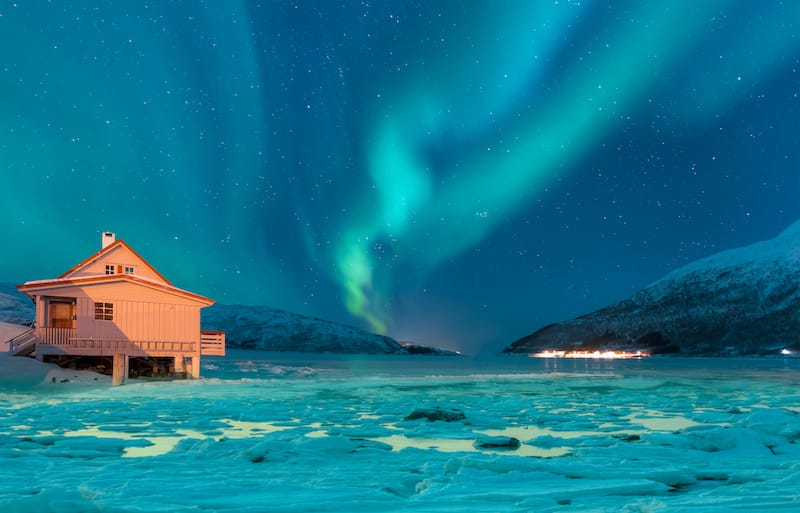 Also, keeping warm while the snow melts and the temperatures reach their peak is much more comfortable.
Winter camping truly offers a unique and once-in-a-lifetime experience, but this should only be considered by advanced and expert outdoor enthusiasts as temperatures can reach dangerously low for the ill-prepared.
Tromsø Camping Rules and Regulations
One of the things that makes Norway so special is its Right to Roam principles.
Norway boasts some of the most spectacular wild camping in the world, and the local government has imposed guidelines to follow to ensure these spectacular places stay beautiful and free to all.
Before embarking on your wild camping adventures, be sure to read through the rules thoroughly to get an idea of what to expect and how to properly prepare for your adventures.
We dive into some of the rules below!
Be Considerate
This includes being considerate and mindful of wildlife, vegetation, and those whose property you may be visiting and leaving any site just as beautiful as you found it.
150-Meter Rule
You are permitted to set up a tent or sleep in a vehicle in the countryside, mountains, forest, beaches, and even in the city—so long as you keep 150 meters (just shy of 500 feet) from any inhabited building.
Of course, this makes sleeping in a city quite tough, but technically not impossible.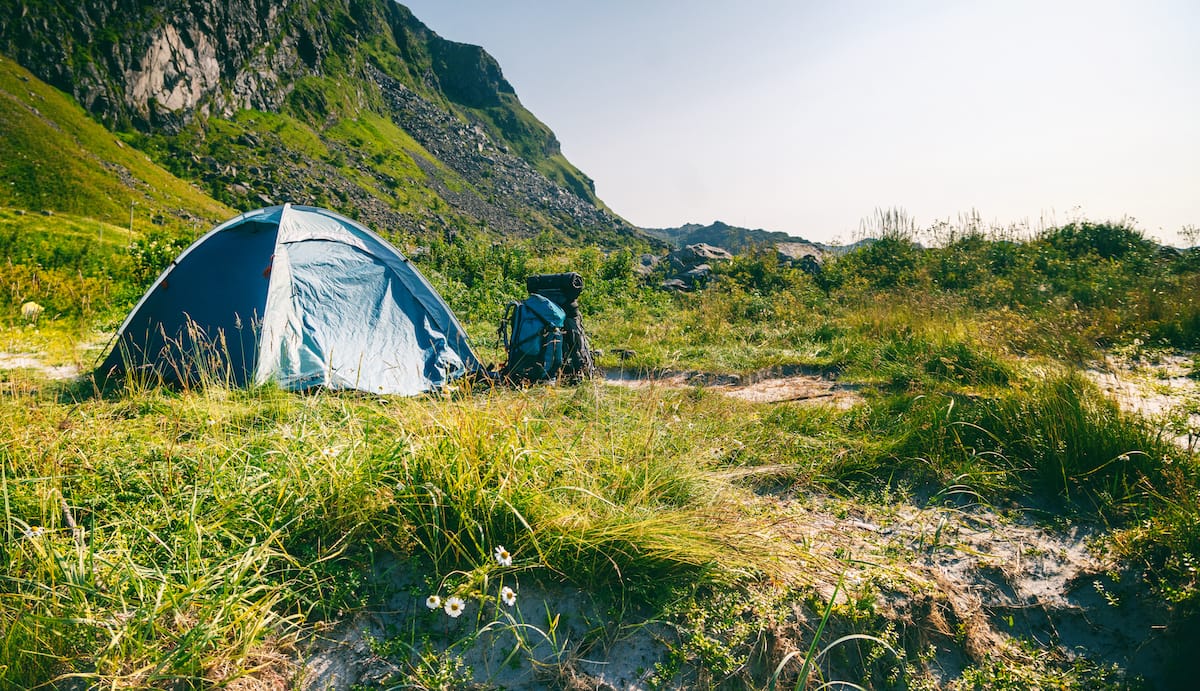 Also, if camping on land that is owned, you must ask permission from the landowner to stay more than just two nights in one spot. Always be mindful of respecting those who are gracious enough to share their land with travelers.
Respect the Signs
Norway as a whole is very vigilant about the conservation and preservation of the land. If for whatever reason there is a sign that explicitly states that there is no camping, you must respect it.
Sometimes land is too fragile to handle traffic at large volumes and sometimes wildlife is negatively affected by travelers. Always respect that a no camping sign is there for a reason.
Off-Roading Rules
Off-roading is generally illegal in Norway as a whole.
While there are some designated spots to do so, motorized vehicles can damage land that is not prepared to withstand the aggressive nature of a motorcycle or off-roading vehicle.
There are plenty of rough dirt roads that can take to lead you to incredible places. Just be sure to ask permission from the landowner if you are trekking on private roads.
Wild Camping in Tromsø
As a general rule of thumb, if you're not sure if a certain area can be camped in, refer to the official Norway guide to wild camping.
This is a sacred tradition that was practiced by the Vikings and Norway hopes to continue these traditions indefinitely.
Also, when camping in Norway it is always recommended that you plan for all different types of weather.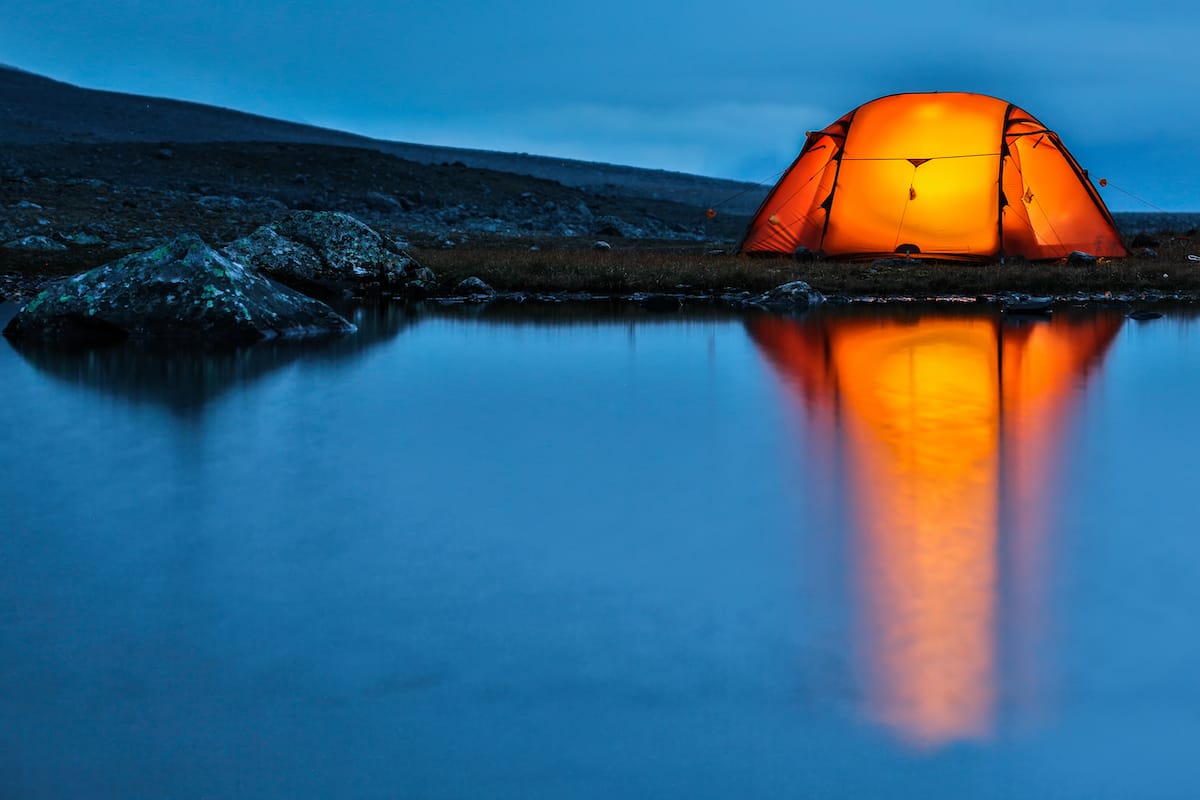 The weather patterns in Norway are known for their unpredictability and if you choose to wild camp, also be prepared to potentially face any of the harsh elements.
Did we miss anything you think is crucial to know before camping in Tromsø? Also, let us know your Tromsø camping tips in the comments. Thanks!
More Tromsø Travel Guides
Pin this Camping in Tromsø Guide