This is a guide on how to easily (and successfully!) get from the Porto Airport to the city center.
It will include Porto Airport transfers and all options.
Are you planning your trip to Porto
last minute?
If youʻre booking your trip to Porto last minute, we have you covered. Below are some of the top tours, hotels, and more!
Top Experiences and Tours in Porto:
Top Places to Stay in Porto:
Pestana Palácio do Freixo (luxury)
Linha 22 (mid-range)
CATS Design Hostel Porto (budget)
Did we miss anything in this Porto Airport guide? Let us know in the comments! Thanks!
How to Get from the Porto Airport to the City Center
Porto is the second-largest city in Portugal and is located on its northwestern coast.
Famed for inventing the drink Port, a type of fortified wine, this Iberian city is one of the best places to visit in Portugal.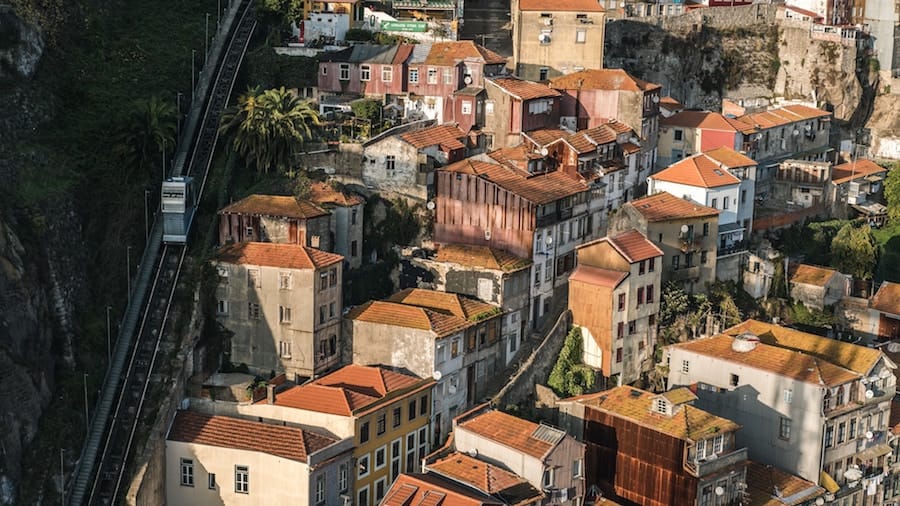 With a grand riverside old town, Porto exudes Southern European charm and allure.
The historic city center was granted UNESCO World Heritage Status as it is one of the oldest in Europe.
There is nothing better than walking the winding streets and diving into little eateries or bars and enjoying the laid-back way of Portuguese life.
In fact, there are so many amazing things to do in Porto that it really deserves all the recognition it gets.
About the Porto Airport
Porto is serviced by the Francisco Sá Carneiro Airport which is often just referred to as Porto Airport (OPO).
The airport is the second busiest in the country based on the volume of flights and the number of passengers passing through, with between 10-12 million people using the airport each year.
Geographically, the airport is only about 7 miles from the city center and can be reached in 30-60 minutes, depending on the method of transport taken and traffic levels at the time of departure.

In the airport itself, you will find plenty of places to grab a snack or quick drink when you arrive and ATMs to withdraw cash from if needed.
We do recommend taking out a little bit of cash if you book a Porto Airport transfer as you can give a small tip if the service is good!
The drivers with the company Airport Transfer are local and will help you get to your place with ease (and you can cancel up to 48 hours in advance if plans go awry!).
Baggage Storage at Porto Airport
If you are just passing through Porto quickly and need to store your baggage for the duration of your trip, Porto Airport offers really affordable baggage storage options with prices starting from as little as 2.43€.
You are able to store pretty much anything in the baggage storage, from bulky items like surfboards to your standard suitcase. Below is the list of prices which are by weight and per day:
Less than 10kg – 2.43€
Between 10-30kg – 3.70€
Over 30kg – 7.34€
Once you have checked your baggage into luggage storage at Porto Airport, you will be given a receipt as proof of deposit. If you lose the receipt, you will be charged a further 10.25€.
In addition, you can leave your baggage at an airport locker. Prices range from 1.50€ to 2.50€ depending on the size of your luggage. If you lose the receipt, you will be charged 20.85€.
Purchasing a SIM Card at Porto Airport
If you are looking to purchase a SIM card when you arrive in Porto, there is a Vodafone shop on the ground floor of the arrivals hall that offers a range of packages from data only to complete bundles.
The prices are relatively affordable for data-only packages with 15GB that last for 15 days setting you back around 15€.
There are also SIM cards for travelers worth 20€ for 30 days with 10GB of Internet and 500 minutes for calling.
This is far cheaper than many other Western European countries.
The good thing about Vodafone is they are a large reputable company and you can find their shops littered throughout the city in case you need to top up further or have any issues.
If you don't want to purchase a SIM card at the airport but need to connect to the internet, there is free Wi-Fi available throughout the Porto Airport for an unlimited duration.
Getting to the Porto City Center from the Airport
If you are like me, there is nothing worse than arriving at the airport and having no idea where to go or how to get into the city. This post will provide you with the main options available for traveling from the Porto Airport to the city.

Welcome Pickups (Best Porto Airport Transfer)
I have to be honest, when I arrive at an airport, there is nothing I want more than to pick up my baggage and get to my hotel without any stress or having to deal with too many people.
For this reason, I will take often book a Welcome Pickups transfer when they are available in the city.
Welcome Pickups provide a brilliant service where you can pre-book a taxi to meet you at the airport holding a sign with your name on it (hey, this makes me feel important) and they will track your flight to ensure they arrive at the correct time.
You will also be able to contact them on WhatsApp in case of any delays heading through customs.
During the booking process, you can add on any extras too, such as a local SIM card for your phone or entrance into various museums.
The Welcome Pickups transfer will set you back about 26€ depending on where your hotel is located and if you opt for any additional items like a SIM card, this will be added on to the price too.
This is a set price that you will pay at the time of booking and you will not be charged more if you get stuck in traffic along the way. For these reasons, I highly recommend booking a Welcome Pickups transfer.
>> Click here to book your airport pickup with Welcome Pickups
Porto Airport Metro to the City
If you are traveling on a budget, then taking the metro is the cheapest way to get from Porto Airport to the city center quickly.
The metro departs regularly from the airport during its operational hours between 0500 and 0015.
A single journey from the airport to the city center costs €2 and the journey take around 30 minutes.
The Porto Airport Metro Station is located directly at the airport making it super convenient.
Prior to traveling, you will need to get a rechargeable Adante Azul Ticket, which is a blue paper card that can be used throughout your trip.
The card will set you back about 60 cents and is available from the machine where you purchase tickets from.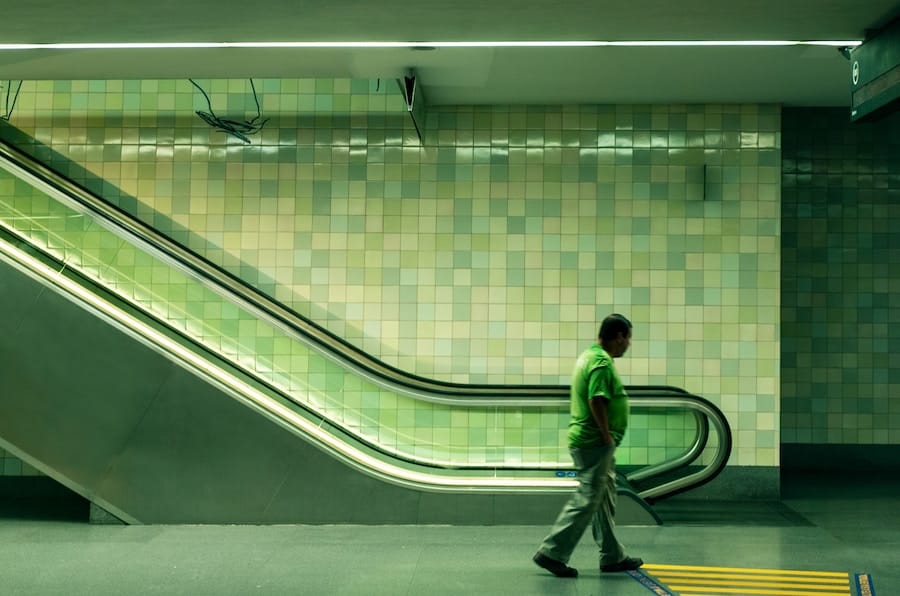 You will then need to top your card up with tickets; you can either buy a single journey or bulk buy tickets all at once.
I recommend only buying a single journey from the airport at first as if you bulk buy the tickets you will end up buying a set of more expensive tickets than you need.
The tickets are not transferable to different zones and you can not recharge the card with a different set of zonal tickets until your current package has run out.
Remember to validate your ticket each time before traveling!
Since the metro does not operate late at night, if you need to reach the airport in the middle of the night you will not be able to take the metro and will have to source a different kind of transport to the airport.
Also, be wary during the morning and evening rush hours because the metro can be very crowded and you might feel slightly overwhelmed if you have a lot of baggage.
You can also purchase the Porto City Card that, along with entrance to many sites and activities, includes a metro pass and is valid for between 1-4 days. Trust me, it is WORTH IT!

Porto Airport Taxi
Outside of the airport, you will find plenty of taxi drivers that will be more than happy to take you into the city.
Taxis should be operated by the meter, so there is little chance to haggle with the drivers.
The journey takes around 30 minutes depending on traffic conditions and can set you back between 20-30€.
You will be charged a small additional cost for luggage, in the region of 2 euros.
During the night, weekends, and public holidays, taxis can charge up to 20% extra and this will be automatically calculated into the fare by the meter so you won't have to do any complicated math and focus on your Porto itinerary you have planned.
Make sure you take a licensed taxi from the airport and that they have the standard rates displayed in the back.
All drivers should also give you a receipt upon completion of the journey, although you may need to request it.
Also, it's important to note that you will need to have cash on you to pay the driver as it is highly unlikely that the taxi will be equipped to take card payments.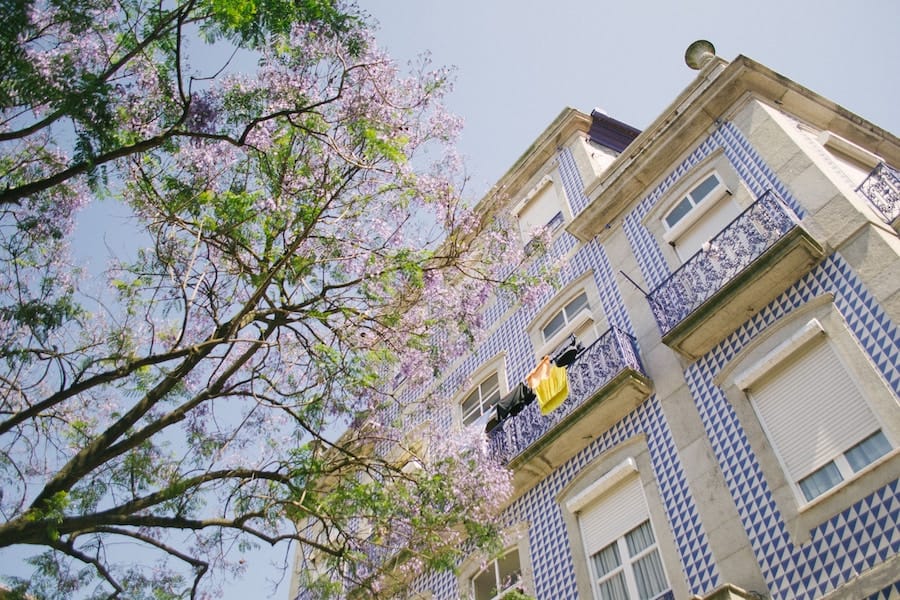 Bus from Porto Airport to the City
There are public buses that run from the Porto airport to the city, however, it is probably the worst option for getting into the city center.
Buses run around every 25-30 minutes and take a long time to get into the city.
The price is around 2€ and takes approximately 40-50 minutes depending on traffic.
The buses 601, 602, 604, 119, m3, and 105N all run to the city center on their own schedules.
Since the metro costs the same and goes to the city much quicker, I'd advise skipping out on taking the bus if possible.
There are also several private bus firms that run shuttles between the Porto airport and the city center.
These can be booked in advance or at the airport. The one advantage of the shuttles is that some run as early as 4am, which is earlier than the metro.
The prices vary from 3-12€, depending on the company you use. You can find out more information about the private shuttle buses here.
Rental Car at Porto Airport
If you are wanting to explore further afield than Porto, then renting a car is a great option. At the airport, you will find all major car rental companies as well as some more local ones.
Once you have rented a car, the journey to the city center is around 10 miles and takes about 20 minutes to get there depending on the traffic levels.
The downside of renting a car at Porto Airport is finding parking within the city, however, there are plenty of car parks that are affordably priced, especially if you only popped into Porto for a quick Porto wine tour or whatnot.
>> Click here to check out rental car options in Porto

Other Porto Airport Transfers
There are plenty of other companies that offer Porto airport transfers online. Below are two of our top picks!
Where To Stay In Porto
If you have not had a chance to yet book your Porto accommodation, no fear- here are our top picks for places to stay when in Porto.
Pestana Palacio Does Freixo (Luxury)
A delightful luxury hotel that is located just outside of the city center. Its opulence and grandiosity make up fully for its slightly further out location.
For a relatively affordable price, you will be treated to a high-end experience with pools, stunning views, and incredible hospitality which make you feel completely at ease.
–> For current rates and availability click here
Linha22 (Mid-range Guesthouse)
Located in the center of Porto, the charming guest house is calm and relaxing and embodies Portuguese hospitality.
The guesthouse fully delivers when it comes to beauty, with stunning decor used throughout the rooms and hallways, bringing the charm and aesthetics of Porto into the rooms themselves.
They also serve an awesome breakfast that will get you going each morning.
–> For current rates and availability click here
CATS Hostel Porto (Budget)
A great option for those traveling to Porto on a budget. The hostel is really clean and has a chilled-out vibe, which is great if you are not looking for a party hostel. CATS Hostel is beautifully designed and provides a more high-end feeling than many other budget options.
–> For current rates and availability click here

Do You Need Travel Insurance for Portugal?
I can't recommend getting travel insurance enough.
Even though most trips to Porto are incident-free, there is always the chance that something bad might happen to you in any city in the world and it's best to make sure you are fully protected.
I recommend getting insurance with SafetyWing because they offer great, comprehensive insurance that will leave you feeling safe and secure. We use them here and love them!
>> Click here to get a Portugal travel insurance quote
We hope that you are able to easily get from Porto Airport to the city center. If you have any questions, please leave us a comment or send an email our way. Thanks!
More Portugal Travel Guides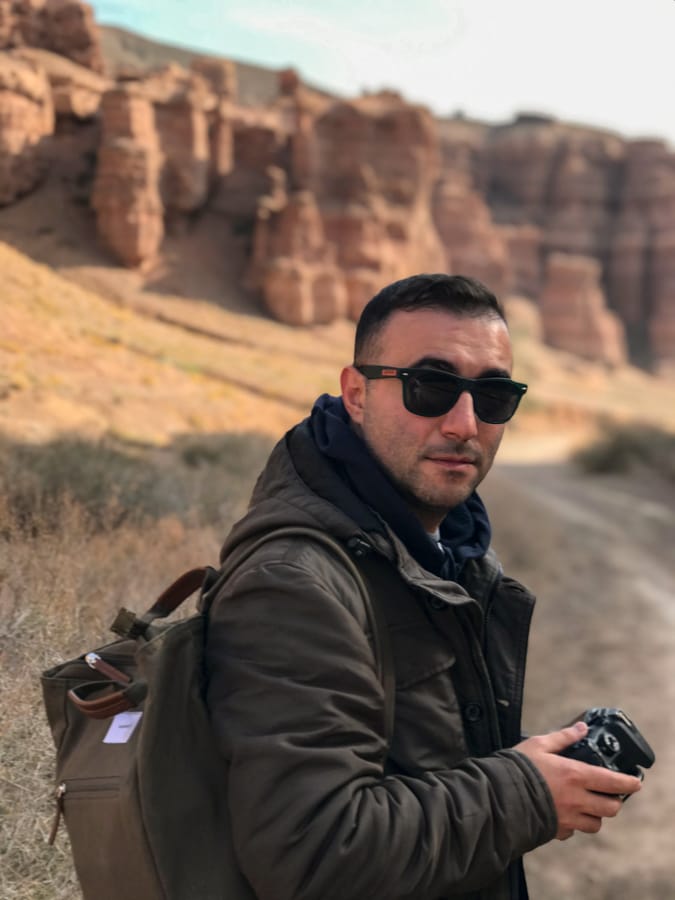 Aram is a travel blogger and writer from Armenia who spends his time between Spain and his home country. He is passionate about music and football (the European kind) and covers a lot of Western European destinations on the blog. Aram is a laidback traveler who enjoys meeting new people and finding the best food in each city that he visits (hence his frequent trips to France, Italy, and Greece!). He has been featured in (or written for) Forbes, BBC, The Guardian, Fodor's Travel, and more.