Are you planning to spend 2 days in Lisbon on your upcoming trip?
This guide details how to spend the perfect weekend in Lisbon!
Are you planning your trip to Lisbon last minute?
If youʻre booking your trip to Lisbon last minute, we have you covered. Below are some of the top tours, hotels, and more!
Top Experiences and Tours in Lisbon:
Top Hotels in Lisbon:
Browns Avenue Hotel (Lux)
Hotel Gat Rossio (Budget)
Lisbon is a city that one can spend weeks in (or months… or years). It is a vibrant city with hospitable people, delicious food, and some of Europe's most spectacular buildings.
Heading there on a whim can be daunting if you don't plan your Lisbon itinerary in advance!
This guide shows you what to do on a Lisbon weekend trip, including where to stay, where to eat, and a few insider tips.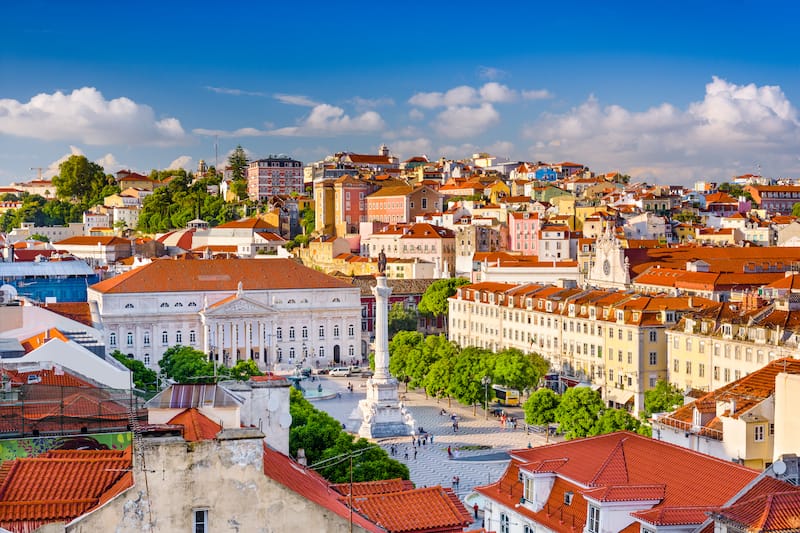 If you have more than two days in Lisbon, be sure to check out our guide of things to do in Porto, as well as our 1 day Porto itinerary and our 2 day Porto itinerary! It should definitely be the next destination on your Portugal trip!
This is a guest post from Tina Robichaud.
Should You Spend a Weekend in Lisbon?
Deciding on an idyllic location to plan a trip can be a daunting task. Traveling to Lisbon can be a great trip for friends, family, or for a romantic get-away. Lisbon is over 2700 years old. You can:
Be part of the old and new cultures
Check out the beach or travel the city
View amazing architecture
Lisbon, Portugal, is a beautiful city to visit. As a seaside capital, it will have something for everyone!
Whether you are a foodie, want to relax on the beach, or have action-packed days, this guide can help you plan the perfect weekend break in Portugal!
Read through this article to get an idea of what types of events and places Lisbon offers, and check out the pre-planned sample itinerary at the end.
With so much to offer, by the time you're finished reading, you'll be ready to start planning your trip to Lisbon today!
Top Things to do in Lisbon in 2 Days
Here are just a few things that are so much a part of Lisbon; we highly recommended putting them at the top of your list.
Ride Tram 28
Local transportation around Lisbon is historic and efficient. The tram system has been running since the 1930s and is still in use today! The yellow Tram 28 is one of the most popular.
It weaves easily through the narrow and winding passageways. You can ride the tram for transportation, or you can just sit along for a ride throughout the city.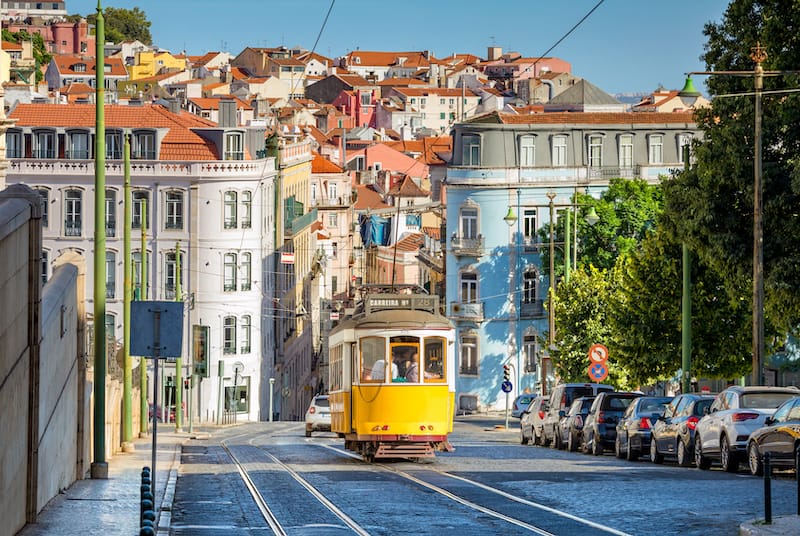 If you enjoy people-watching, you won't be disappointed. You will see historic neighborhoods, pass by castles, and watch the city come alive. Hop off anywhere along the route for a bite to eat and get back on to continue your journey.
The tram is not just for sightseeing, though. The locals use it as regular transportation around the city too. So, if you want a good seat and a relaxing ride, pick a low traffic time.
The tram runs from 6 am to 10:30 pm and is busier in the middle of the day. As close to the tail end as you can get would be the best time to be tourists, unless you do not mind cramming in with the locals!
Check out the Lisbon tram map. Keep in mind there are other trams besides E28 to help you navigate the city as well.
Visit St. George's Castle
Like most other castles of its time, St. George's Castle is full of history. It has stood the test of time since the 6th century and was home to a few different cultures before it housed Portugal's first king, Afonso Henriques, in 1147.
When you tour the castle, here are some of the features you can see today:
10 Towers

– It is worth getting your cardio in by climbing the different towers around the castle. You can see a bird's-eye-view from multiple locations around the huge castle.

Courtyard

– A location outside the castle where multiple peacocks reside. It is a great place to stop for a breath between towers and take some pictures.

Visit Santa Cruz do Castelo

–

This is

a quaint, tiny village inside the castle walls
Even after all this time has passed, the castle is still beautiful inside and out; although much of it has been rebuilt because of earthquake damage, conqueing groups of people, and simply time.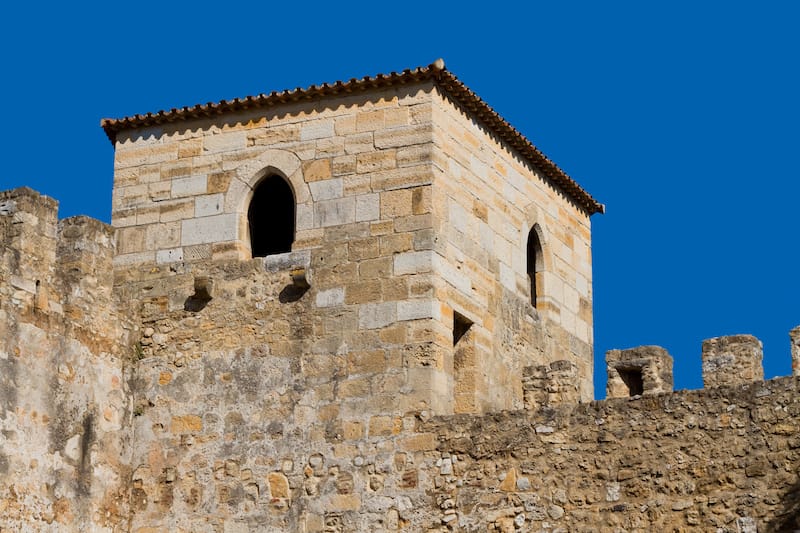 There are apartments built on the grounds, as well as a hotel where you can book a room. Check out more details in the "Places to Stay" section further down in the article. The hotel features quaint romantic rooms and a historic building that was originally part of the castle grounds.
Relax at One of Lisbon's Beaches
Lisbon is bordered by the Atlantic Ocean and has many beautiful beaches you can visit. Although the Eastern Atlantic waters are generally pretty cold year-round, you can still comfortably enjoy the water if you wear a wetsuit.
Temperatures are ideal May – September, and the beaches are popular for locals and tourists alike. There are so many options to choose from you may feel overwhelmed. You can search beaches according to what activity you want to do. Find your perfect setting for water sports, relaxation, or family-friendly fun.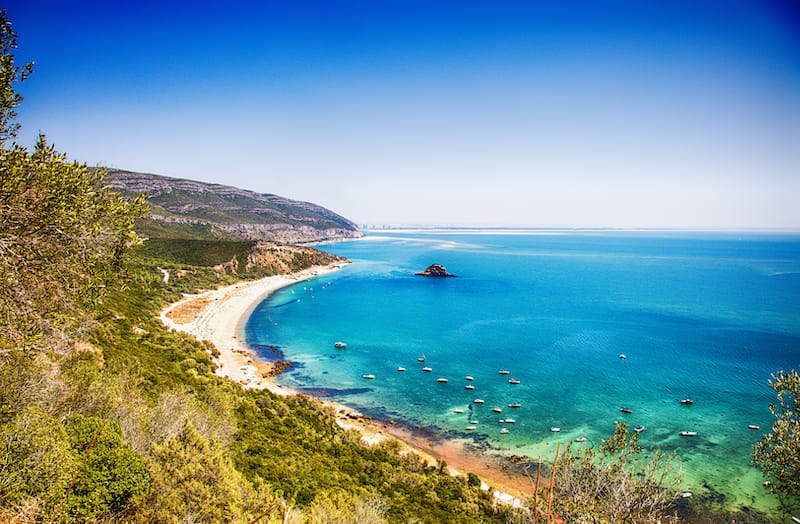 If you are not interested in getting in the water, you can enjoy yourself by getting some sun on the beach. Whether you are looking to experience the raw power of the ocean, a tranquil get-away, or some fun family time, you have many choice options. Here are a few local favorites.
Take a Day Trip to Cascais
It will be worth your while to spend some time in Cascais. It is a historical neighborhood near Lisbon. You can get there by the urban train, and it is only about a 30 min ride with bonus scenic views.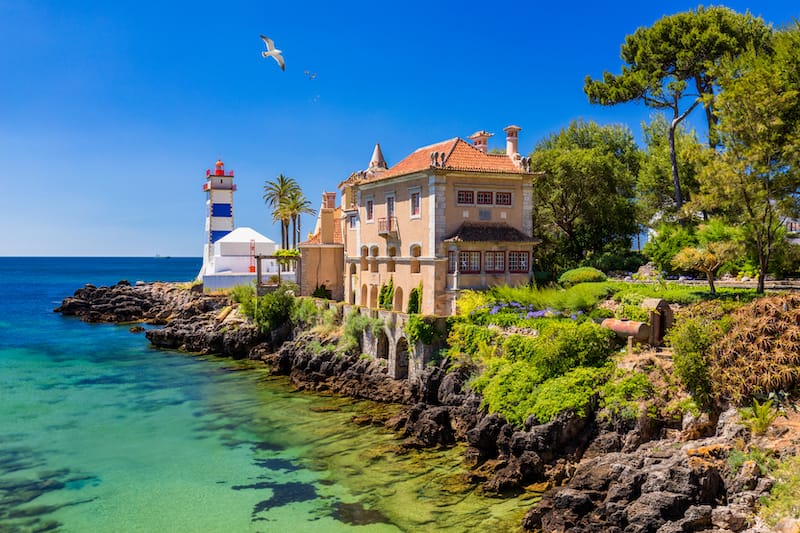 This is a seaside city complete with fisheries, beaches, landscape, architecture, and culture. It also has charming neighborhoods to explore nearby. Spend a day exploring, then relax on the beach in the warm afternoon sun (it is even a great place to visit in winter!).
Cascais is a relatively small city, so once you get there, it is easy to travel around and see all the sights. You can travel around Cascais by bus, bike, or tram. If you want to try something new, take a Tuk-Tuk tour – a motorcycle taxi that can drive up to 6 people.
Here are a few notable places to visit:
Boca de Inferno-

This is a limestone cave in Sintra-Cascais Natural Park at the ocean's edge. It is amazing to see the power of the ocean pounding against the rocks—a great place to watch the sunset.

Santa Marta Lighthouse and Museum-

A museum has been built around the lighthouse erected in 1868 and is still active today when there is very poor visibility.

Old City Center-

Take a walk around the small city and visit the shops and restaurants.

Museu Condes de Castro Guimarães-

A museum with an impressive library.

Casa das Histórias Paula Rego-

An interesting piece of architecture that hosts art exhibitions. Visit the shop and café, or just take a break in the garden.

Sintra

– Take the Cascais Sintra bus route for a 20-minute ride to the next small town. Take Bus number 434 or 435 on a tour around Sintra to see all the sights. Check out castles, palaces, and beautiful natural landscapes.

Beaches

– Lots of people go to Cascais for its beautiful beaches. They offer relaxation, sun, sports, and natural beauty.

Here

is a list of beaches so you can make an informed choice.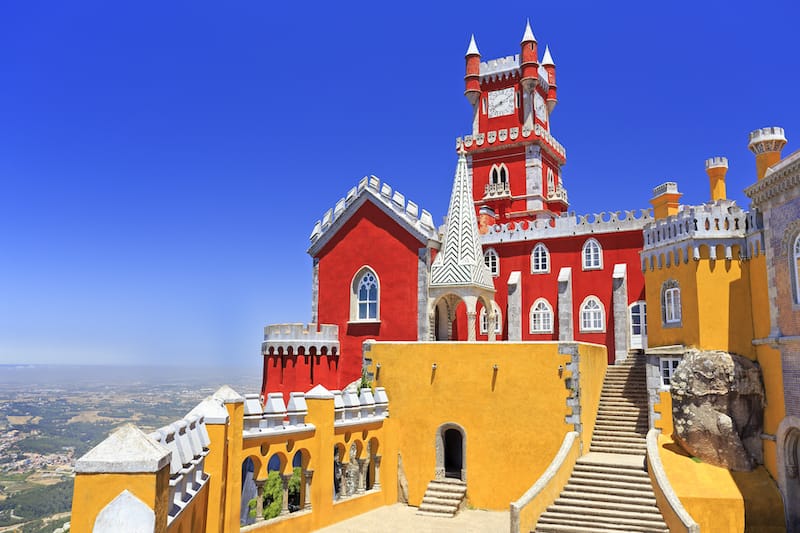 Admire the Architecture in Lisbon
Since Lisbon is such an old city, it has some interesting architecture. You can travel back in time and view these majestic pieces inside and out. There are quite a few buildings available for viewing.
Whether you are interested in history, architecture, photography, or just want to see something new and exciting, you should pick out some ancient buildings to explore during your trip to Lisbon. Here are a few of the most popular:
Torre de Belem
This tower of Lisbon was the main entering and exiting point for the city. It was built in 1520 and has five floors you can explore.
Monastery of Jerónimos
This is another great piece of ancient architecture. The Jeronimos Monastery was built in 1502 to memorialize the exploration voyage of Vasco do Gama, and his tomb resides in the church here.
It is located nearby the Torre do Belem. See them both at the same time!
National Tile Museum
This is a unique collection of painted and designed ceramic tiles dating back to the 15th century. The museum is inside of what used to be a convent, and the building is as impressive as the art it carries.
There is an audio guide available with your tour, which is great for learning about your favorite pieces' history. It also caries paintings and other types of art. Plus it has a gift shop and café if you want to take a break.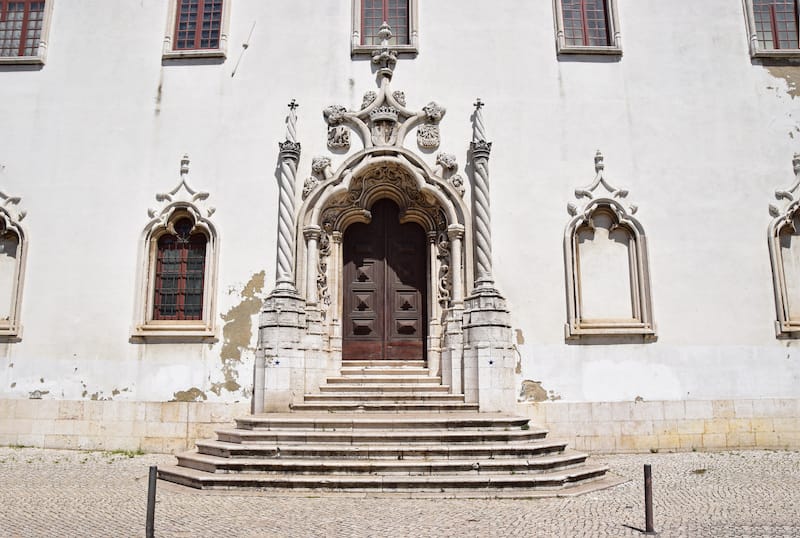 Berardo Collection Museum
This art museum hosts a wide array of more modern and contemporary art. The works were collected by José Manuel Rodrigues Berardo, a local from Portugal who traveled around and collected over 4000 pieces that are on display here.
National Museum of Ancient Art
This art museum includes an impressive 40,000 pieces, most of which are works originating from Portugal dating back to the Middle Ages. Set aside a few hours, at least, if you want to view this collection.
Hike the Forest Trails of Monsanto Forest Park
A large, forested area in Lisbon, this park has many trails if you want to partake in some of Portugal's natural beauty. Take a break from wandering the city and enjoy some of the natural landscape of Monsanto Forest Park.
The trails are hills and can be challenging, but the effort is worth it if you enjoy a good hike. There are also campsites available if you would like to consider the wilder parts of Lisbon for lodging.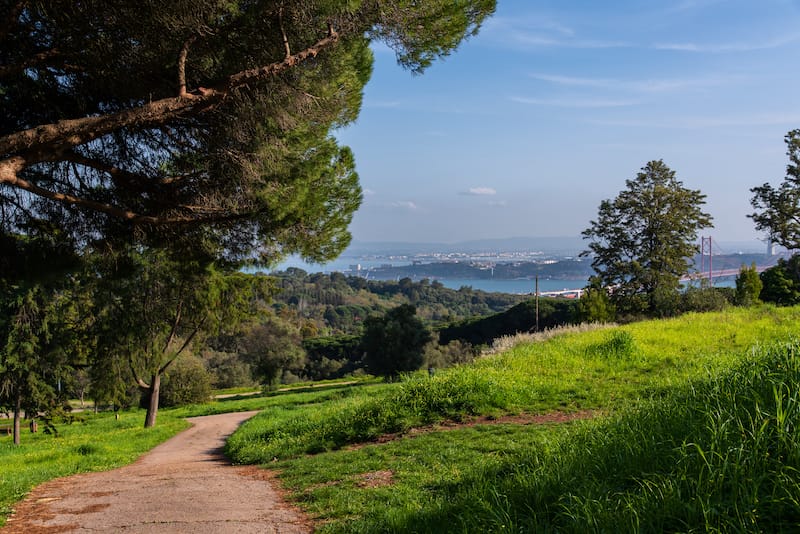 Best Places to Eat in Lisbon
Bairro Alto (Nightlife)
The Bairro Alto district is famous for its nightlife scene. With shops, bars, and restaurants all close by, you are destined to have a good time. Dance to the music from live performers and eat both local and international foods.
During the day, the narrow, steep streets are quieter, but you can see live street art performances, and if the bar scene is not your style, you can still taste the food. Just like everywhere else in Lisbon, this neighborhood is full of charming historical nature that is easy to appreciate in the light of day.
Ramiro
With such a prime location so close to the ocean, Lisbon has fantastic seafood restaurants. The late Anthony Bourdain visited Ramiro on his travels, but he was not the one to make it popular! It has been a favorite local spot for many years.
Mercado da Ribeira
Sometimes called the Time Out Market, this building has two levels. The first level is a market where you can buy fresh produce and meats (check out the fish market!).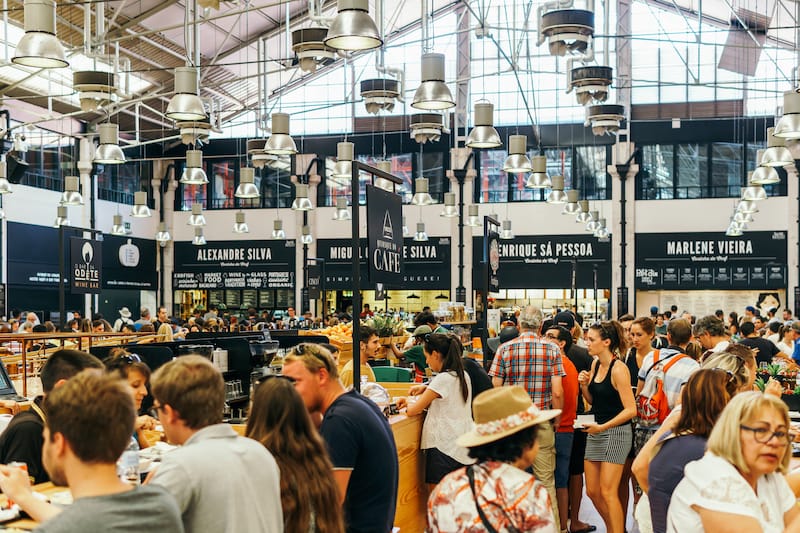 The second level is an eatery with cafeteria-style seating and a huge array of different types of delicious food. You will have a hard time picking where to eat. But you're in luck! Since the stands are all in the same location, you can easily get something from a few different vendors.
Nune's Real Marisqueira
This seafood spot has a great location near the Monastery of Jeronimos. It is a perfect place to grab a bite to eat after your tour, or perhaps between visiting the Monastery and the tower of Lisbon. They specialize in a catch of the day menu, so your seafood will always be fresh!
2 Days in Lisbon Suggested Itinerary
Planning a trip can be stressful. To remove that stress, we have created an itinerary for you. You can add any missing events or eateries to this itinerary if you have extra time before or after your flight on arrival or departure days.
This is a full 2-day Lisbon itinerary you can follow to make sure you hit all the best attractions of Lisbon.
On day one you will go sightseeing around Lisbon itself. Day two details a day trip to some surrounding historic neighborhoods. Every must-do itinerary includes sightseeing and getting lost in these quaint towns.
Plus, as we discussed earlier, some of the highest rated beaches are located in Cascais! Each of the events in the itinerary are described in more detail throughout the article.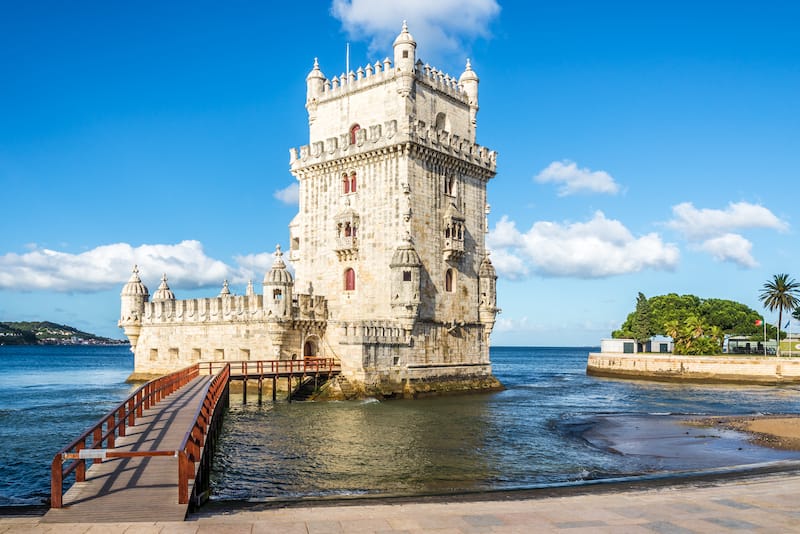 Day 1- Sightseeing in Lisbon
8:00 am

Ride Tram 28 to St. George's Castle

9:00 am

Breakfast outside the castle

10:00 am

Tour the Castle

Noon

Lunch

1:00 pm Enjoy a coffee at one of Lisbon's best cafes
3:00 pm

Unwind at the hotel

5:00 pm- 10:00 pm (or later!)

spend the evening in the Bairro Alto District to enjoy food and entertainment
Day 2- Day Trip to Cascais, Relax, and Explore
9:00 am

Depart on a train to Cascais

9:30 am

Walk the City Center

and find a bite to eat.

10:30 am

Take a Tuk-Tuk ride through the city

11:30 am

Look through Casa das Histórias Paula Rego and eat lunch at the café.

12:30 pm

Go to Santa Marta Lighthouse and Museum

1:00 pm

Find your favorite beach

3:30 pm Take the bus to Sintra from Lisbon
4:00 pm

Tour Sintra's historic buildings via bus 434 or 435

6:00 pm

Find some dinner at a local spot

7:00 pm

Finish your day trip at Boca de Inferno. Try to make it there just before sunset

8:00 pm

Catch the bus back to Lisbon

8:30 pm

Finish the day with some late-night dancing or entertainment
Where to Stay in Lisbon
After a full day of excitement and taking in the sites, you're going to need a place to collapse and relax. One of the top recommended places is Lisbon's Casa Amora (read the linked review)! Here are a few other top choices:
Altis Belem Hotel and Spa
This stylish hotel features rooms with huge windows that look out onto the water. It is close to beaches and has a famous spa. You will have a very relaxing stay here, and it is a perfect spot for someone who loves a lot of sun on their vacation!
Book your room here!
Solar do Castelo
This gem is a popular romantic spot. It is located on the grounds of the Castelo de São Jorge (St. George's castle). The elegant rooms look into the courtyard so you and your partner can have a relaxing private experience. Breakfast is served on the rooftop with a glorious view of the city.
Experience this romantic historical location by booking your room here.
Stay at a Lisbon Airbnb
Rent an apartment or room in Lisbon. The hosts will often have helpful hints or tips for navigating around the city or where the best places to eat are. Plus, these are beautiful private spaces throughout the city that are often less expensive than a hotel stay but are still elegant and clean.
Click here to check out top-rated Lisbon Airbnbs!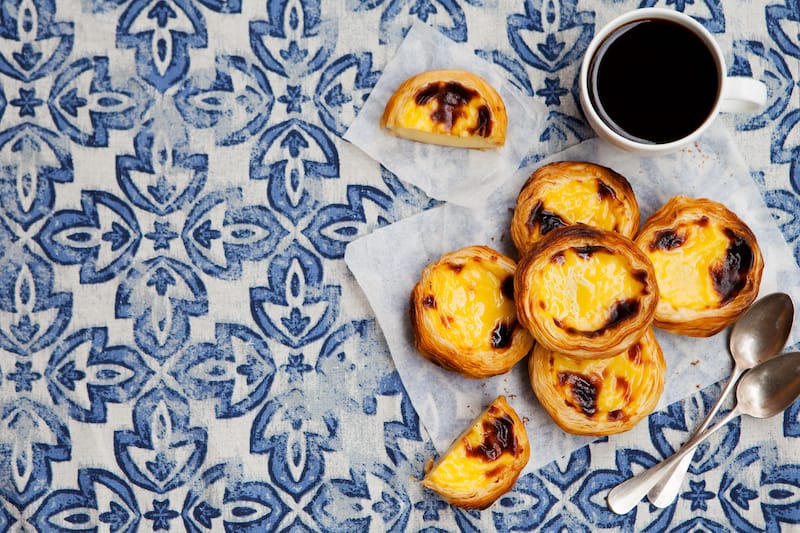 Thoughts on Two Days in Lisbon
This itinerary will give you a full experience of the city in just a few days. If you have longer, think about ending your trip by planning a couple of days in beautiful Barcelona, Spain. It is less than a two-hour flight from Lisbon and will really add to your experience in this part of the world.
Many different types of people will enjoy visiting Lisbon. You are sure to see something new and enjoy yourself. The most difficult part of seeing Lisbon is deciding what to do first!
Lisbon, Portugal is so rich in culture, you will love the city when you are finished touring it. Experience and soak in the food, art, and natural beauty Lisbon has to offer.
*Thanks so much to Tina from The Tina Lifestyle for this amazing post about a weekend in Lisbon! Click here to check out her Instagram.
More Portugal Travel Guides
Pin this Lisbon 2 Day Itinerary