Is Lisbon on your list? This guest post from Marco Santos details some of the most amazing (and delicious!) reasons you need to visit Lisbon, Portugal as soon as you can! It talks about the killer views, tasty food, and more!
Are you planning your trip to/from Lisbon last minute?
If youʻre booking your trip to/from Lisbon last minute, we have you covered. Below are some of the top tours, hotels, and more!
Top Experiences and Tours in/from Lisbon:
Top Hotels in Lisbon:
Browns Avenue Hotel (Lux)
Hotel Gat Rossio (Budget)
Reasons to Visit Lisbon, Portugal
Wondering whether Lisbon is worth visiting?
I'm here to tell you that all the hype around Lisbon is absolutely true. From my very first visit, I fell deeply, madly in love with this city, so much so that I've made it my home!
Lisbon is a truly spectacular city that offers travelers an abundance of things to see, do and explore. So, having lived here for the last three years, I've decided to put together this list of 10 top reasons to visit Lisbon, in the hope that it will inspire you to do the same.
And if you can't come for a long period of time, you definitely can do a lot with one weekend in Lisbon – don't worry!
Lisbon Views are To-Die-For!
My number one favorite reason to visit Lisbon is for the incredible myriad of views found all over the city.
Given that the city is built on seven hills, it's no wonder that there's no shortage of amazing viewpoints in Lisbon and overlooks located in different parts of the city.
Apart from the official viewpoints (known in Portuguese as Miradouros), you'll also find an array of rooftop bars and restaurants as well as a number of attractions offering beautiful vantage points out over the city.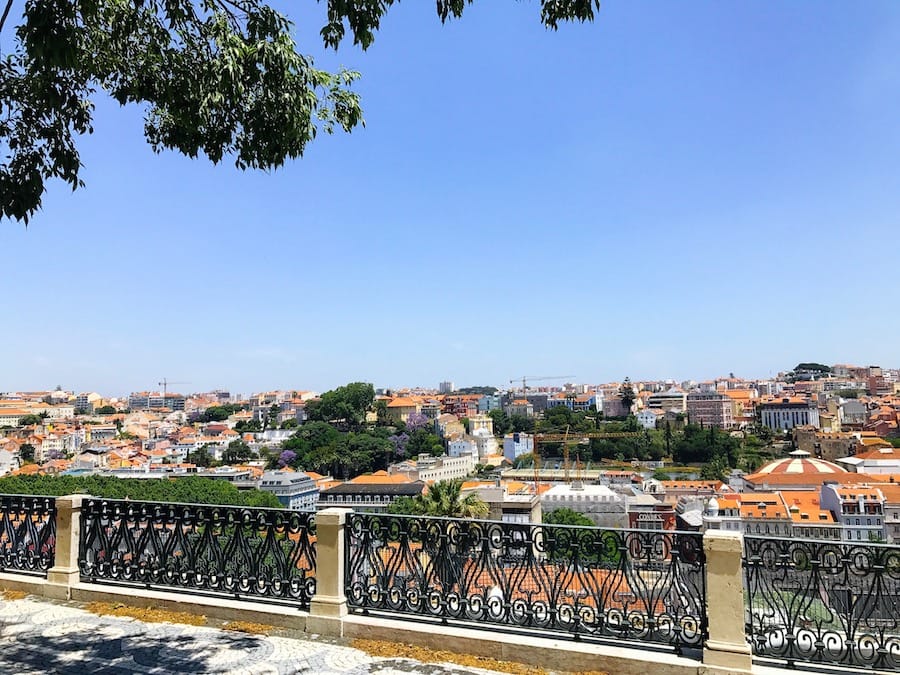 One of my favourite viewpoints has to be the Miradouro São Pedro de Alcântara in the neighborhood of Principe Real, or the Miradouro de Santa Catarina Lisbon in Chiado.
As far as rooftop bars go, Topo Chiado which is located right next to the imposing Carmo Church ruins offers up one of my favourite views out over Lisbon. It's the perfect spot to grab some sundowners or enjoy a meal with a view.
Lisbon Has Amazing Weather
It's no secret that sunny Lisboa enjoys some of the best weather in Europe. Portugal as a whole, set along the western coast of Europe, enjoys a fairly temperate climate compared to other European neighbors, even during winter.
In fact, Lisbon is regarded as the 3rd sunniest city in Europe. During the peak summer season, from July to September, temperatures can get particularly hot.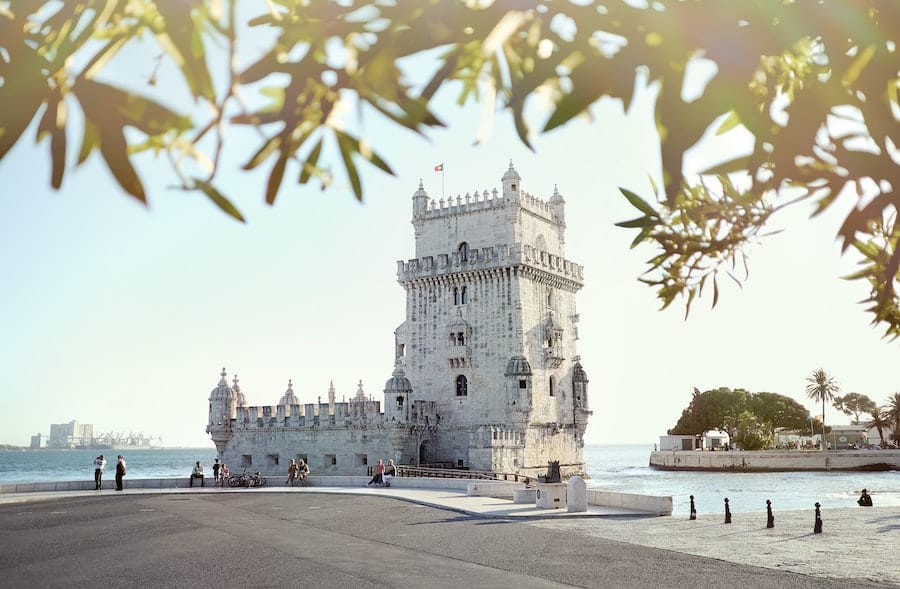 This is also the busiest tourist season. As such, I would rather recommend visiting late May through June or end September through October.
Nevertheless, don't discount the winters in Lisbon.
Especially over December when the city comes alive with festive cheer for the festive holidays. During this time, temperatures do drop, but Lisbon certainly does not get as cold as other European cities.
The Architecture
The buildings and architecture in and around Lisbon are absolutely stunning. And one of the best things to do in Lisbon is to peruse the streets and check it out!
From the pastel-colored art-deco style buildings in the neighborhood of Anjos, to the gorgeous tiled buildings found across the city, to some of the more modern buildings that have popped up in recent years, there is no shortage of architectural wonders to admire in this city.
The tiles found across Lisbon and Portugal, known as azulejos, are simply beautiful and come in an assortment of different designs, from traditional blue and white motifs to colorful Moorish-inspired patterns.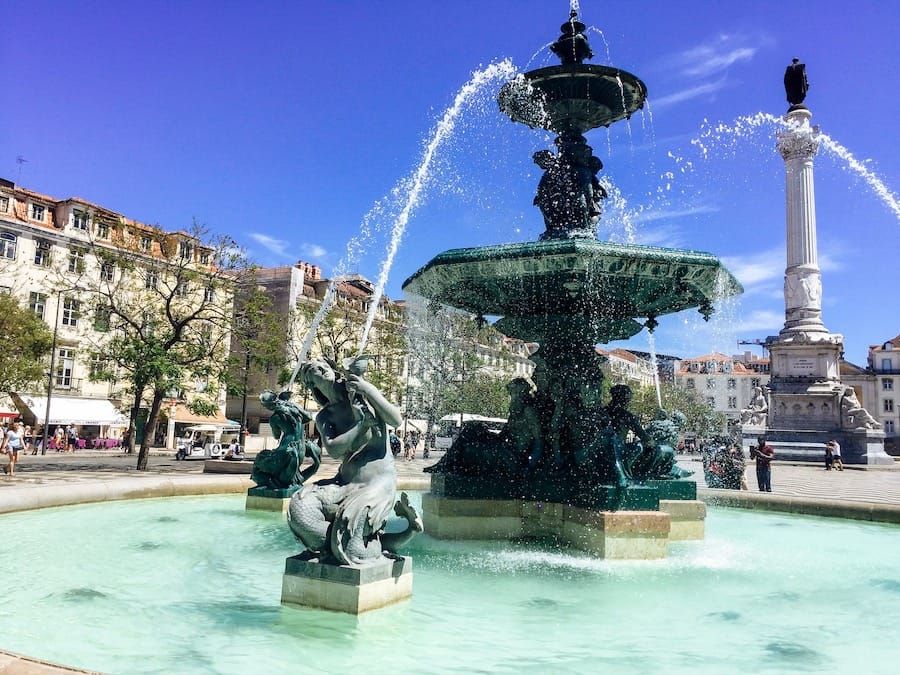 To learn more about these gorgeous tiles, I would highly recommend a visit to the Museu Nacional do Azulejo (the national tile museum), which is one of my all-time favorites in Lisbon and definitely one of the top things to add to your Lisbon itinerary.
When it comes to sights and attractions, you'll not be disappointed either.
Pay a visit to the impressive Santa Justa Elevator, or the Rua Augusta Arch, or head down to the area of Belem to see the grand and imposing Jeronimos Monastery and Santa Maria church, with its gorgeous Manueline-style architecture.
Affordability
Despite the tourism boom and a growing number of tourists flocking to Portugal's shores, the cost of vacationing in Portugal hasn't seen a dramatic increase just yet.
Portugal is undoubtedly one of western Europe's most affordable countries and in Lisbon you can still bag amazing travel deals, including great rates at many of Lisbon's top hotels.
The cost of dining out and entertainment is also fairly cheap. If you know where to go, you can easily dine out in Lisbon for under €15 per meal, and even cheaper at the local 'Tascas'.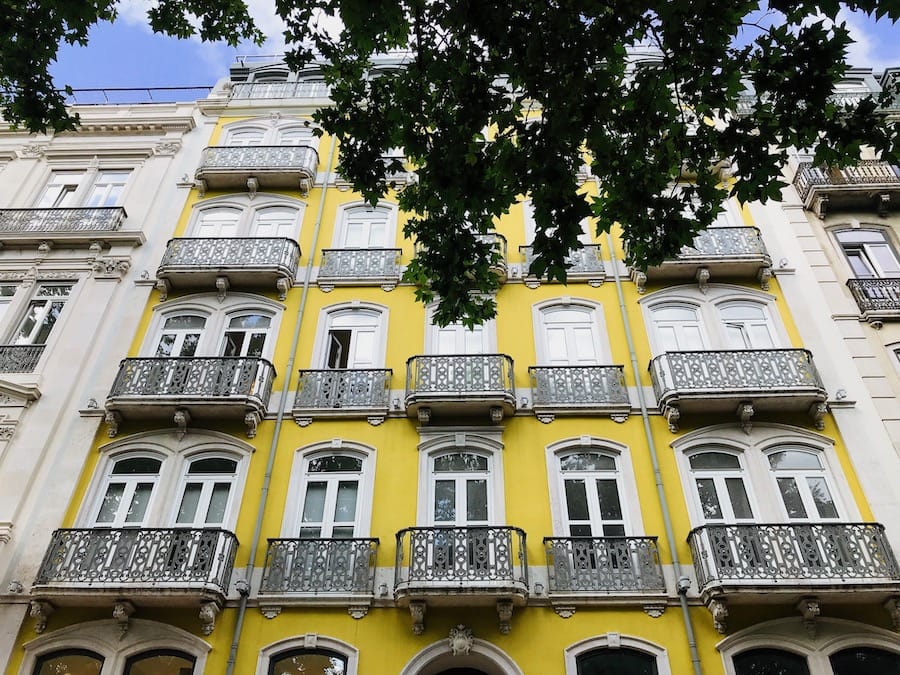 On average a small beer may cost around €2 – €3, a gin & tonic around €5 and a glass of wine around €2.50 – €4.00.
Getting around Lisbon is also fairly cheap, with the metro system costing only €1.34 per journey. Lisbon's downtown is also fairly compact and you can quite easily get around on foot.
Even cab-hailing services such as Uber, Kapten, or Bolt, which all operate in the city, are considerably cheaper than in other European cities and may even work out cheaper than the metro if you're traveling a group of 3 or more.
Portuguese Food, Wine and Pastries
Portugal is known for delicious foods, fantastic world-renowned wines, and of course its love for delectable desserts and pastries! Ringing true to this, Lisbon is foodie heaven for any food lover.
When visiting Lisbon, you have to try some of the fresh seafood on offer, or the traditional Portuguese cod-fish known as Bacalhau, or the tasty meat croquettes.
For a true foodie experience, head over to the popular Time Out Market, also known as the Mercado da Ribeira, where you will find a wide selection of restaurants offering both traditional and international cuisines.
Wine in Portugal is a big deal and you can find a range of different wines produced all across the country, including in and around Lisbon too.
Whether you prefer the zesty and bubbly Vinho Verde, a beautiful red wine from Alentejo, or the fortified Port wine from Porto and the Douro Valley, there's no doubt a wine selection catered to every taste.
And what more can I say about Portugal's incredible desserts and pastries! Of these, the most well-known and much loved is the delicious Pastel de Nata egg-yolk custard tartlets that will become addictive too, from the very first bite.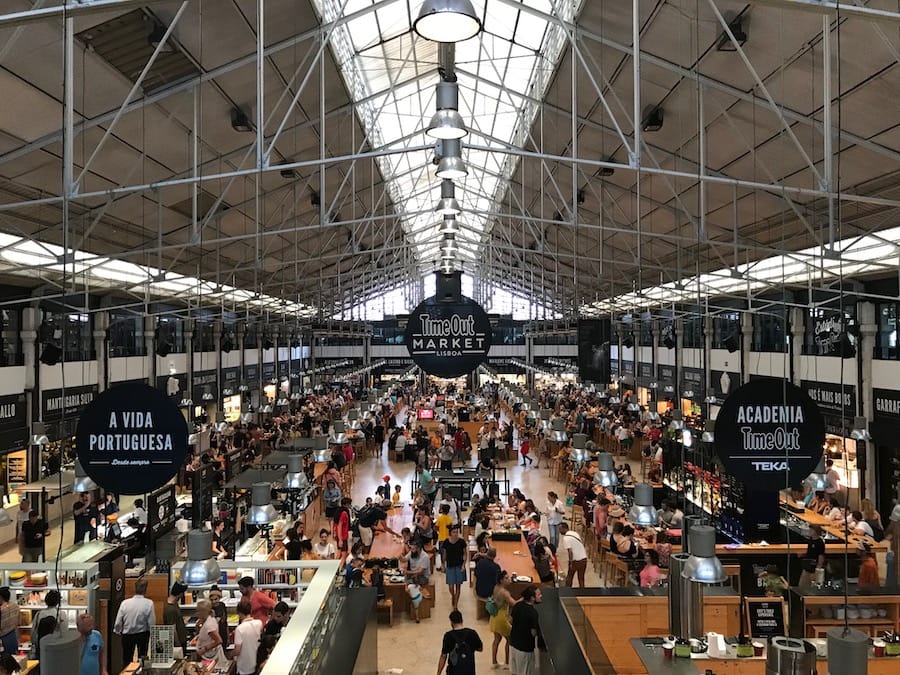 But of course, the Portuguese don't stop there, a few other pastries worth a try too include the Bola de Berlim, the Tarte de Amendoim (almond tart) or the Pastel de Feijão (a white bean tart), all of which are well worth a try.
After a slightly more refined experience? Then consider booking an unforgettable fine dining experience at one of Lisbon's top Michelin starred restaurants such as Alma, Loco, Eleven, or Belcanto.
Lisbon Nightlife is Awesome
Lisbon certainly has a vibrant and buzzing nightlife to enjoy.
Heading out to the party neighborhood of Bairro Alto, through the narrow alleyways lined with small pubs and clubs, you will almost certainly find revelers out every night of the week.
Then, there are also the larger clubs such as Lux Fragile, regularly hosting different themed parties and events.
Portugal is also an incredibly open-minded country, and for LGBTQ travelers there is an active gay nightlife and clubbing scene in Lisbon too, with various bars and clubs scattered throughout the city, such as ZBD, Trumps, and Finalmente to name but a few.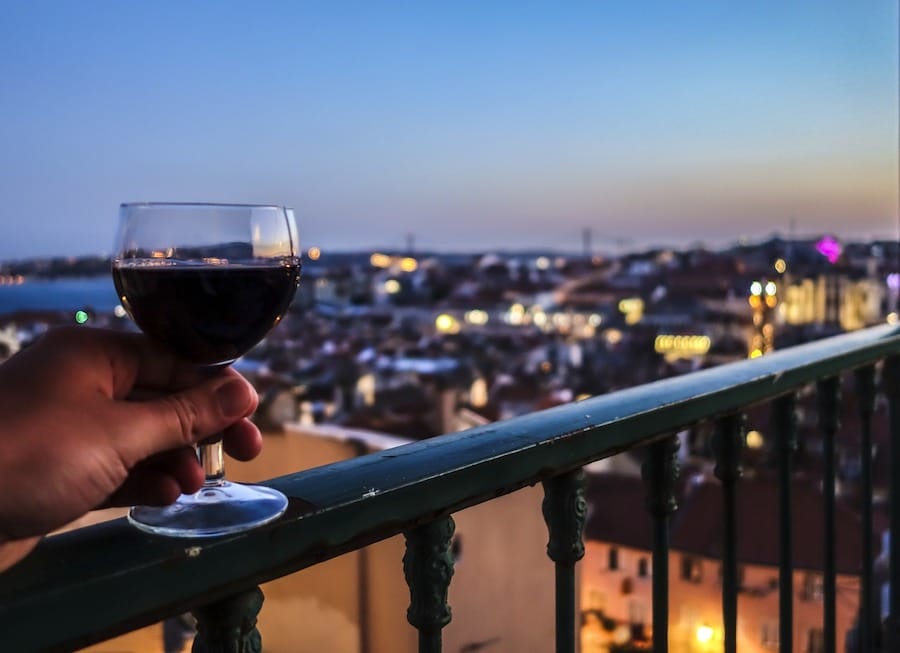 But, nightlife in Lisbon doesn't have to just revolve around clubbing. Head to trendy Chiado or Principe Real for a drink, or why not attend an art exhibition, a social meetup, or any of the other events that you'll find across the city.
Either way, Lisbon will have something for everyone to enjoy after dark.
The Beaches in Lisbon are Fantastic
Whilst the city of Lisbon doesn't have any beaches of its own worth visiting, you will find an abundance of glorious beaches in under an hour from the city.
These include the long stretch of coastline that snakes all the way from downtown Lisbon's Cais do Sodré neighborhood towards Cascais. Here you'll find miles of golden sandy beaches from which to relax and soak up the sun.
Other notable beaches include the stretch of beach that runs for several kilometers in Caparica, across the river from Lisbon.
Or the rugged and beautiful beach of Guincho in Sintra. Heading a little further out from Lisbon, about an hour's drive, you will come across the natural park of Arrabida which has some of the most pristine beaches you will find in all of Portugal, with Praia dos Galaphinos being one of the favorites.
Incredible History
Considered one of the oldest European capital cities, Lisbon oozes history and charm everywhere you turn. Centuries-old, the city has been influenced by both Moorish and Roman rule and has evolved over the decades into what it is today.
Visit the impressive Carmo Church where the ruins from the 1755 earthquake still stand today.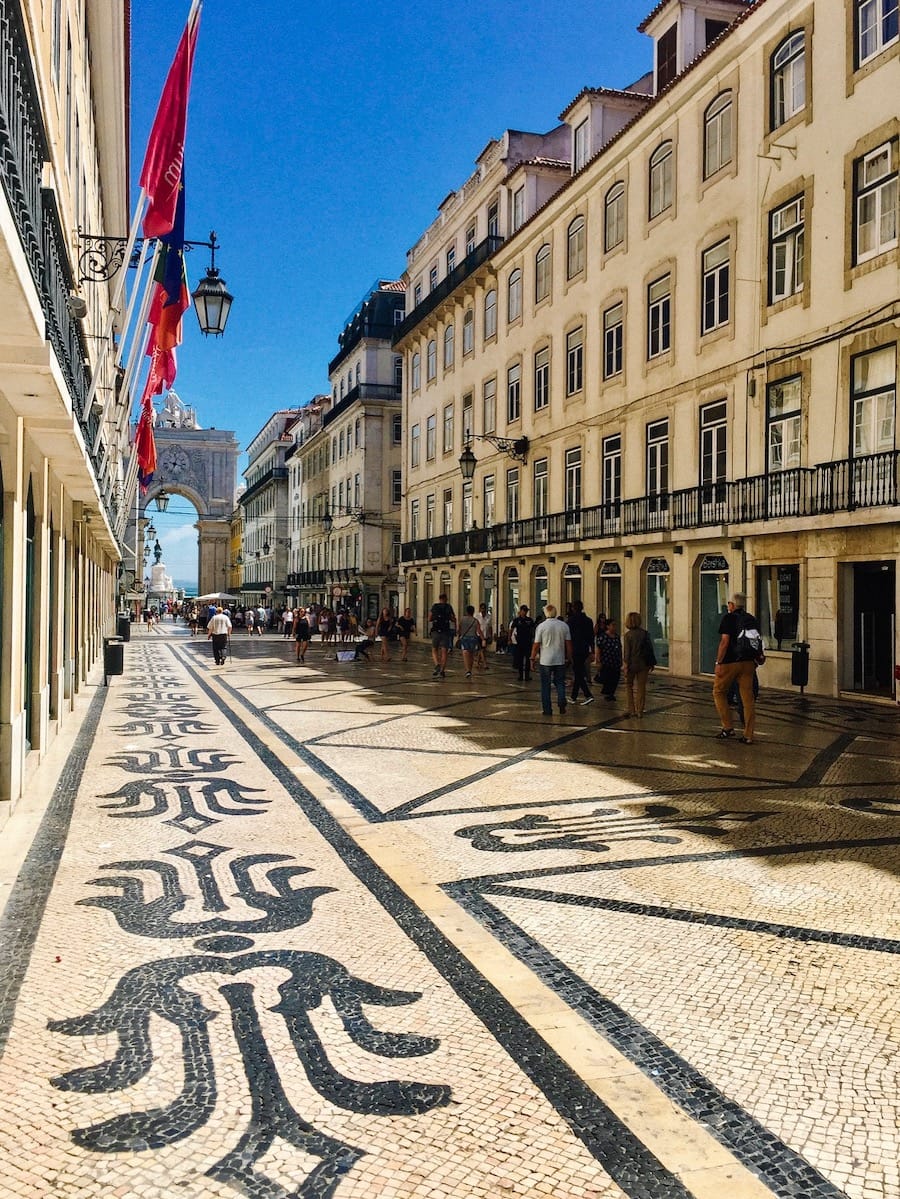 Or wander through the oldest district, Alfama, with its narrow cobbled streets and alleyways, one of the neighborhoods not destroyed by the earthquake. Head up the hill from Alfama to the São Jorge Castle which offers amazing views out over Lisbon too.
With so much history and culture, countless historical sights and buildings, and a good selection of museums, you'll not get bored at all whilst exploring Lisbon's colorful and captivating past.
Brilliant Day Trips
Portugal is an incredibly diverse country offering up beaches, nature reserves, mountains, cities, medieval villages, the countryside and so much more to see and explore.
Being far smaller than many other European neighbors, coupled with great transport links, means you can easily travel around and explore all the very best the country has to offer.
Thankfully Lisbon is no exception either, offering a variety of different day trips from Lisbon, all within an hour travel time from the city.
Whether you want to visit magical Sintra with all its palaces and noble estates, or medieval Obidos, or the glorious beaches in and around seaside Cascais, you will never get bored when discovering Lisbon and its surroundings.
Lisbon Has Become a Start-up and Digital Nomad Hub
Thanks in large part to all the already mentioned advantages above, Lisbon has in recent years become a popular Digital Nomad and start-up hub.
So much so that the global tech conference, Web Summit, has named Lisbon its home for a number of years running, attracting thousands of visitors each year in November when the conference is held right here in the city.
This and many other measures, including government incentives for start-ups and expats, have resulted in a community of Digital Nomads making Lisbon their home-base.
With a large selection of co-working and living spaces popping up all over Lisbon, relatively cheap cost of living, vibrant nightlife and entertainment, as well as various events and conferences aimed at the Nomad community, it's no wonder it's become such an attractive destination for location-independent workers and entrepreneurs.
Click here to check out some of the best coffee in Lisbon (many of these cafes are great for working!)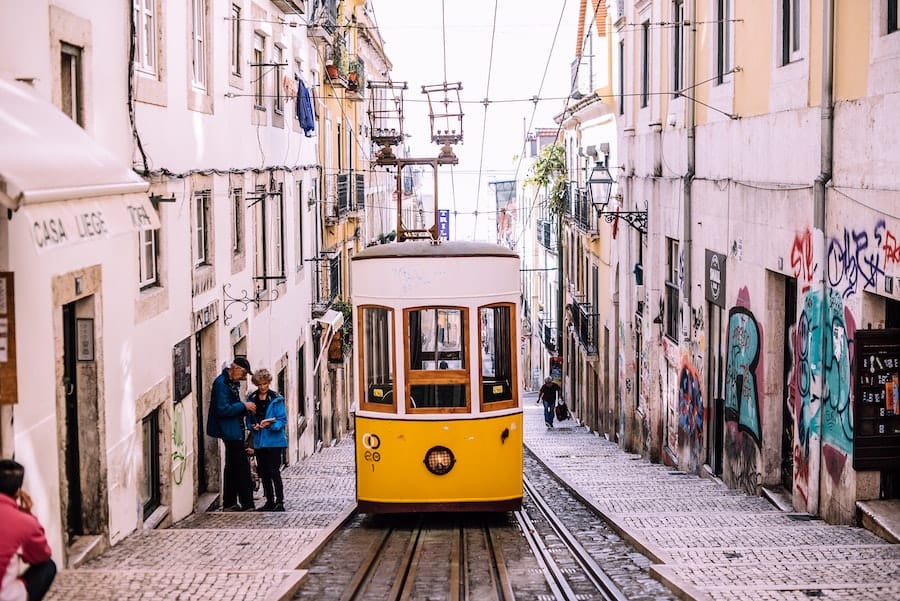 About the Author
Born and raised in South Africa, Marco Santos from Travel-Boo, together with his partner, moved to sunny Lisbon over 2 years ago. With an absolute love for Europe, he is on a mission to rediscover his own Portuguese heritage along the way.
Marco has set out to blog and share his passion for traveling through and exploring both Portugal, Spain, and throughout Europe, through his blog Travel-Boo. You can follow him on his blog, Facebook, Pinterest, or Twitter.
More Portugal Travel Guides
PIN IT FOR LATER!