I can't believe that in all my years of traveling, I finally made it to Lisbon, Portugal. I always knew I'd love Portugal.
But most of my travels are spent in the east and I certainly connect better with the cold than the warm and Portugal isn't exactly known for its polar bears and winter parkas. And then it happened.
Are you planning your trip to Lisbon last minute?
If youʻre booking your trip to Lisbon last minute, we have you covered. Below are some of the top tours, hotels, and more!
Top Experiences and Tours in Lisbon:
Top Hotels in Lisbon:
Browns Avenue Hotel (Lux)
Hotel Gat Rossio (Budget)
I booked tickets to the Azores with my travel partner- something I had been vying to do for years.
Having booked my tickets from Lisbon to the Azores and Madeira, I was so amped to finally visit the Portuguese capital, even if I only had a short amount of time in Lisbon this time.
When people think of romantic cities, more often than not, Italian and French cities take the cake.
Perhaps my countless travels to Italy have skewed my perceptions, but Lisbon is what comes to my mind.
I envisioned staying at a place that fulfilled these images in my head and I am so happy to say that Casa Amora fulfilled them all and then some. What a phenomenal first impression of Portugal's capital city!
ABOUT CASA AMORA
Casa Amora is a guesthouse located close to the Praça Amoreiras neighborhood of the city. The Praça Amoreiras neighborhood is known for being charming and safe and being one of the best neighborhoods in Central Lisbon.
Casa Amora has two main buildings; the first building is a small bourgeoisie-styled building that was renovated in 2012 containing a quiet terrace for meals, an evening drink, or just enjoying a book in the inveterate Lisbon sun.
It is the perfect place regardless of whether you're spending 1, 2, or even 3 days in Lisbon (okay… or a lot more!)
This building also contains five rooms. The other building has six large rooms in Pombalino architecture style.
My favorite thing about the rooms in that building (which is where I stayed), is that each room pays homage to important cultural figures in Portuguese history.
MANOEL CÂNDIDO PINTO DE OLIVEIRA ROOM
My room, which was certainly more of an apartment than a room, was the Manoel Cândido Pinto de Oliveira room. Manoel de Oliveira was a Portuguese film director and screenwriter from Porto that recently passed away in 2015.
He passed away at the age of 106, kind of making him a legend solely for that alone!
We arrived in Lisbon in the evening from London and had planned to settle in quickly and get some rest. Unbeknownst to us, a bottle of welcome wine awaited our arrival and so it began.
We enjoyed a tasty white wine and then decided to go to the bar within the courtyard (I don't believe it is affiliated with the guesthouse) for a follow-up drink. It was so convenient having an old-fashioned and borderline glamorous place so close to our room!
Our room had everything we could have asked for.
The bathroom was sizeable and had a separate area for the toilet (I find bathrooms that have toilets and showers together so annoying).
There was a small kitchen area that had coffee, utensils, tea… basically everything one would need for a relaxing holiday with their significant other (or a friend… or alone!)
The bed was comfortable and the couch downstairs offered an ideal spot for unwinding after a hectic travel day.
Something I really loved was that the table in the living space had a lot of information about Lisbon sitting on it.
There are so many things to do in Lisbon and I have been so busy in recent months that I find it difficult to plan trips ahead of time and this is priceless and so useful for me!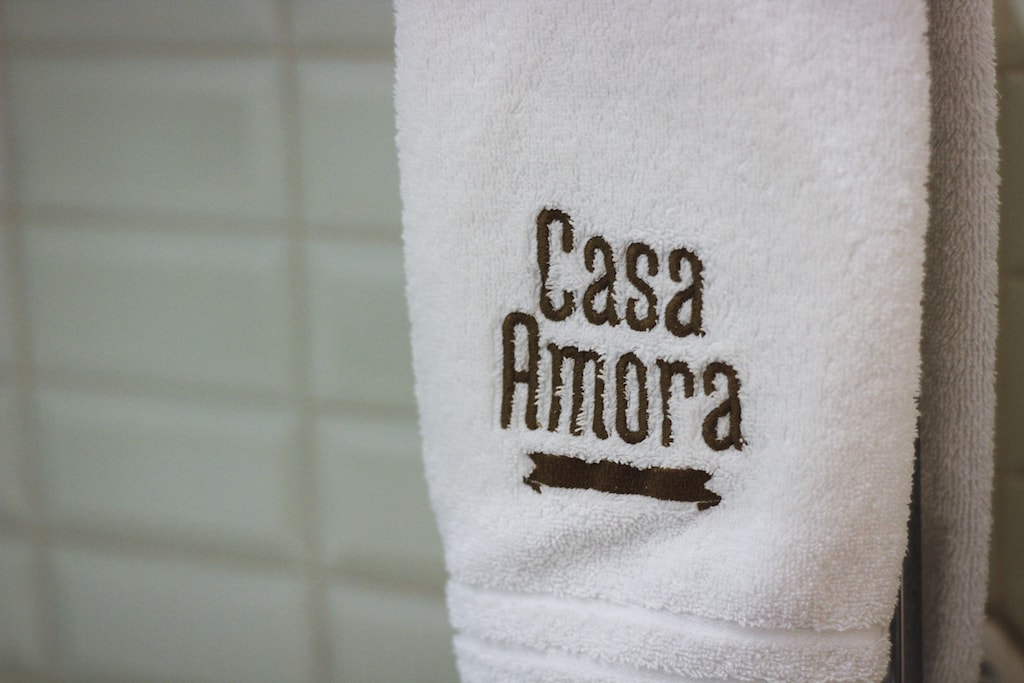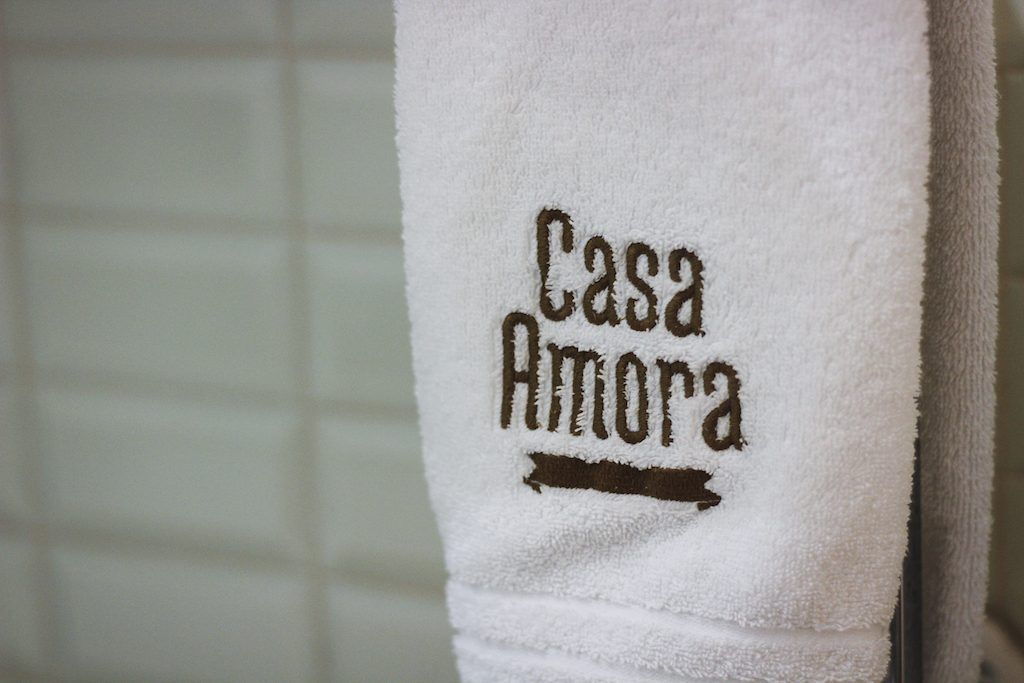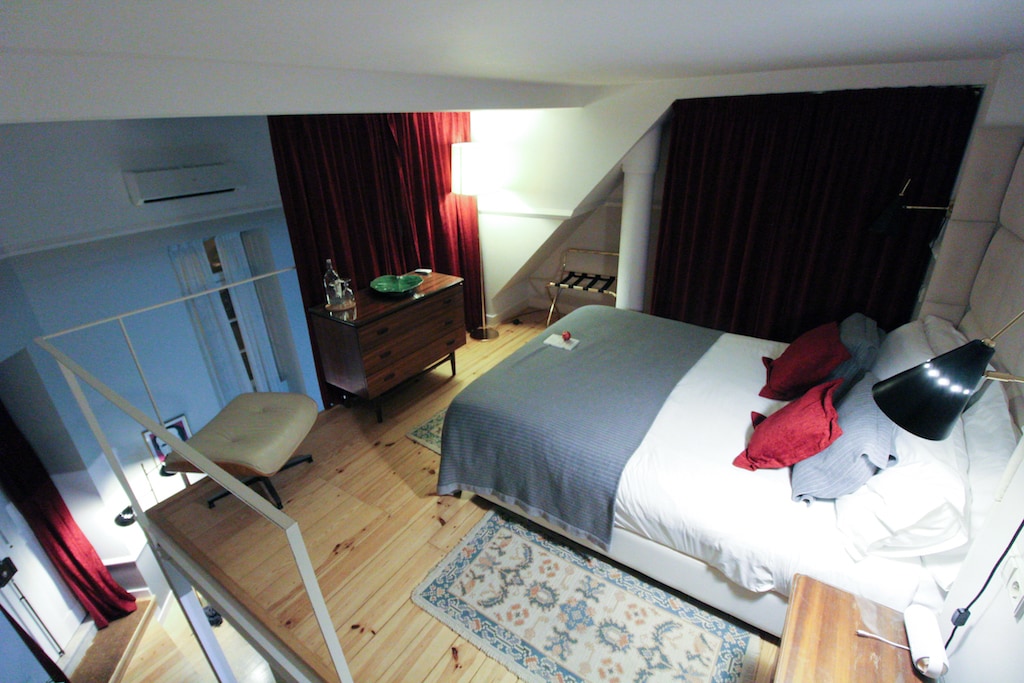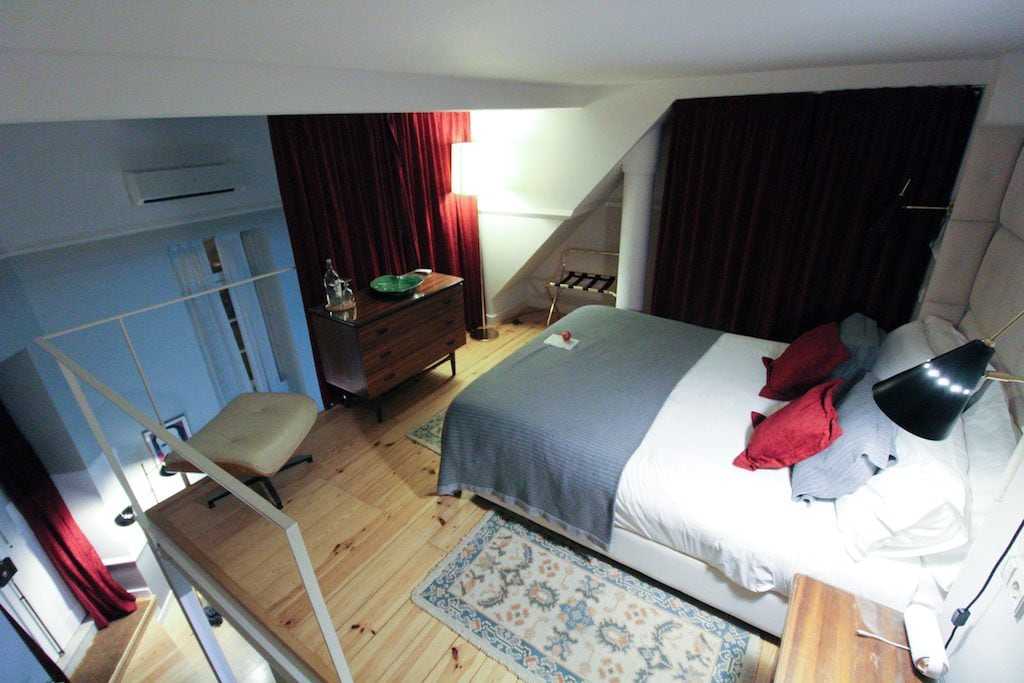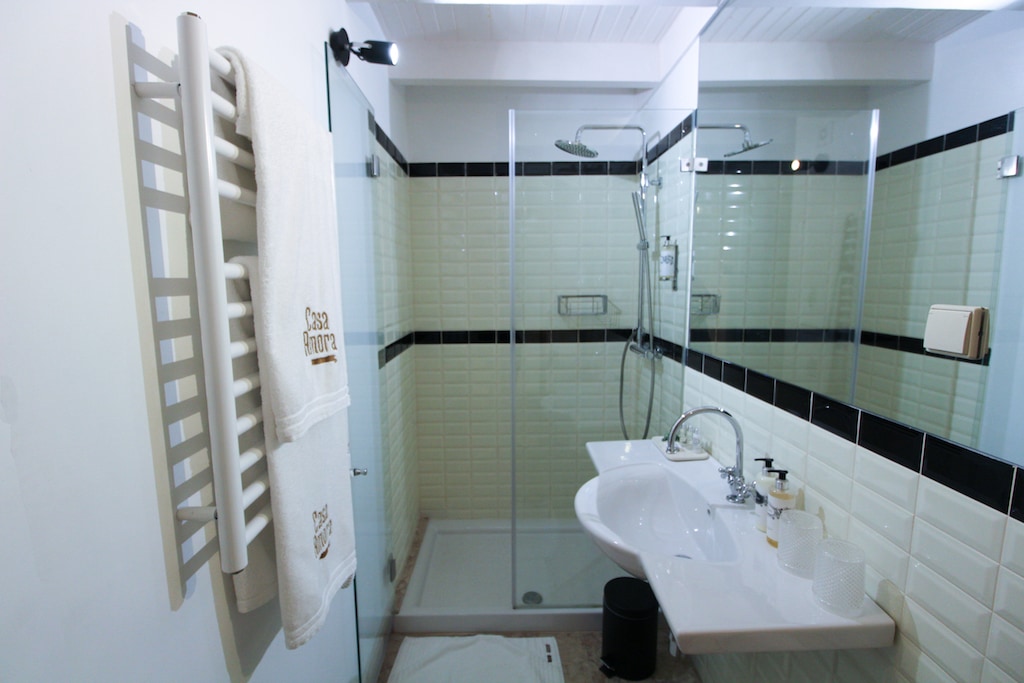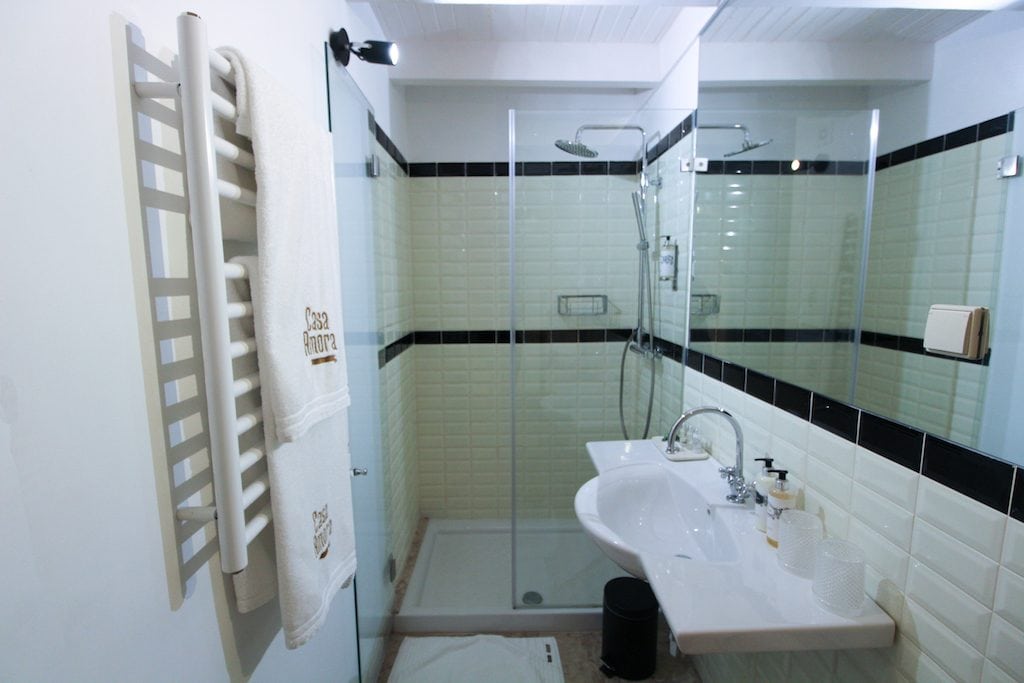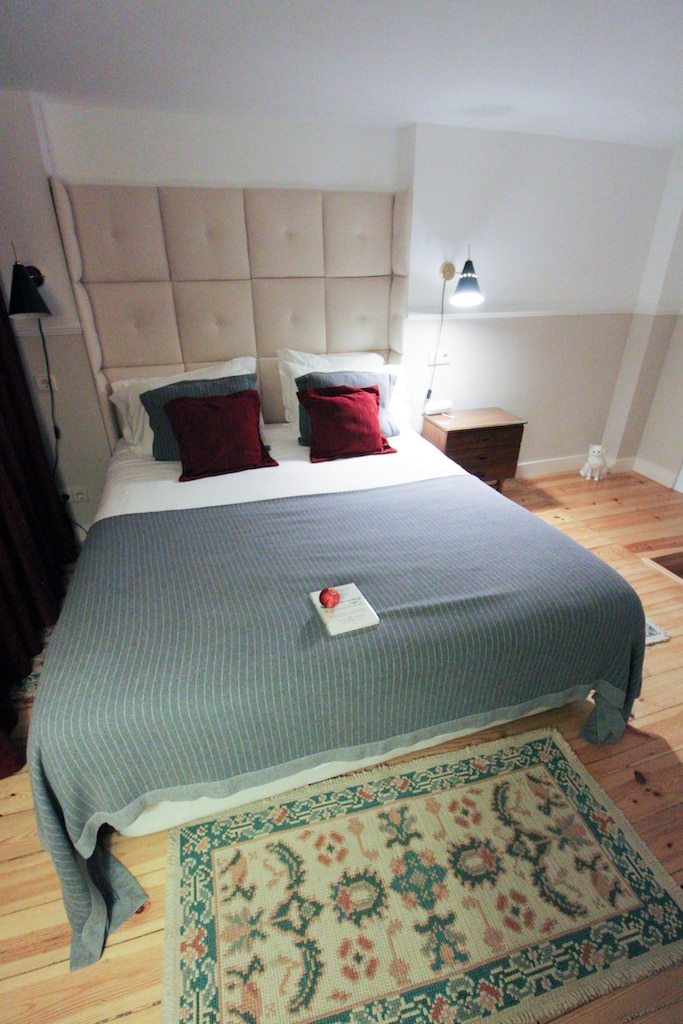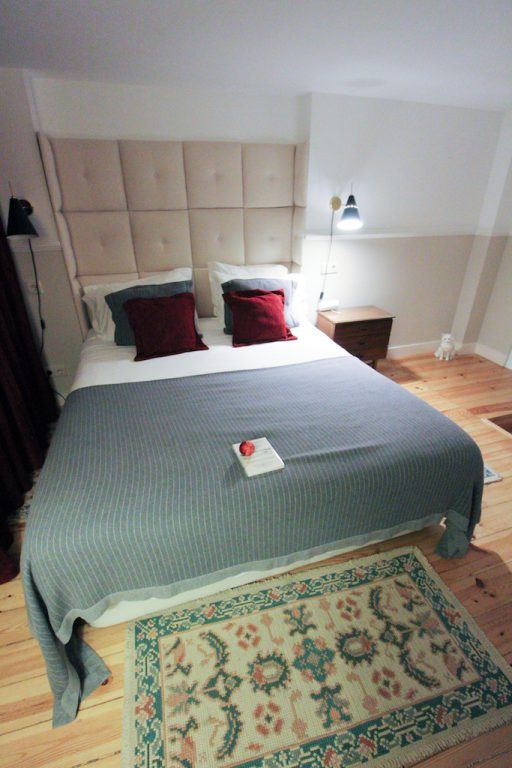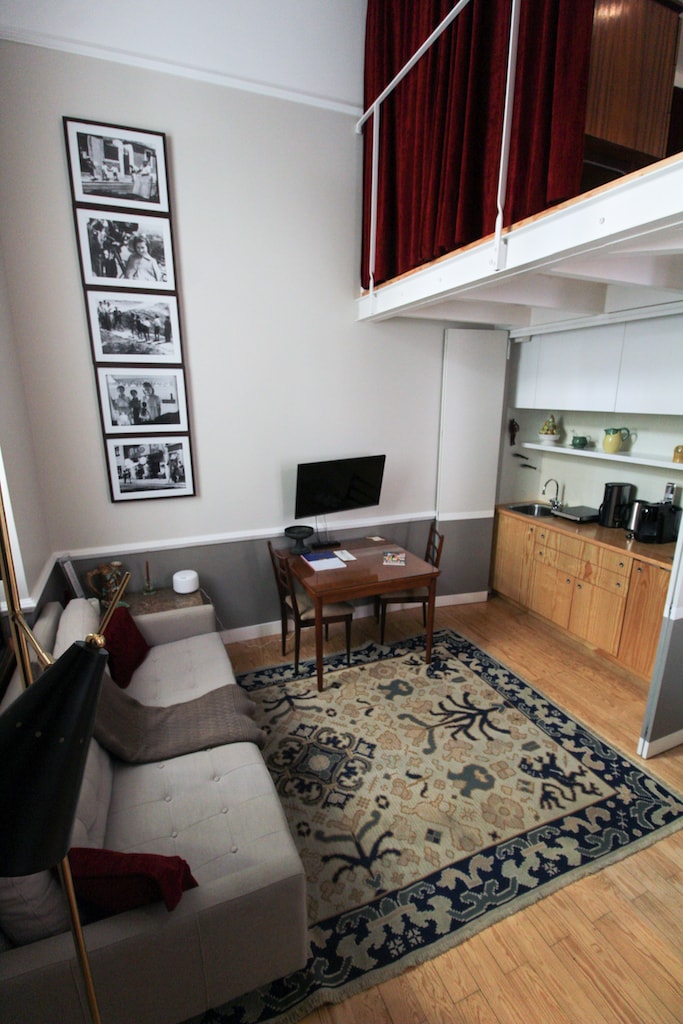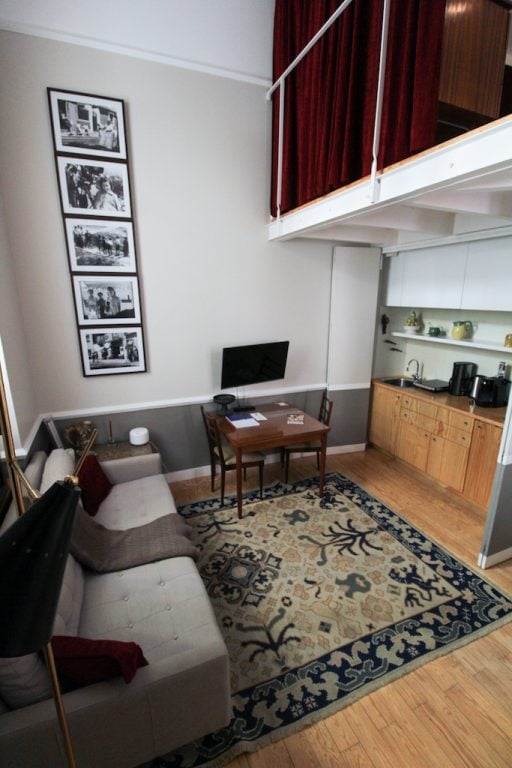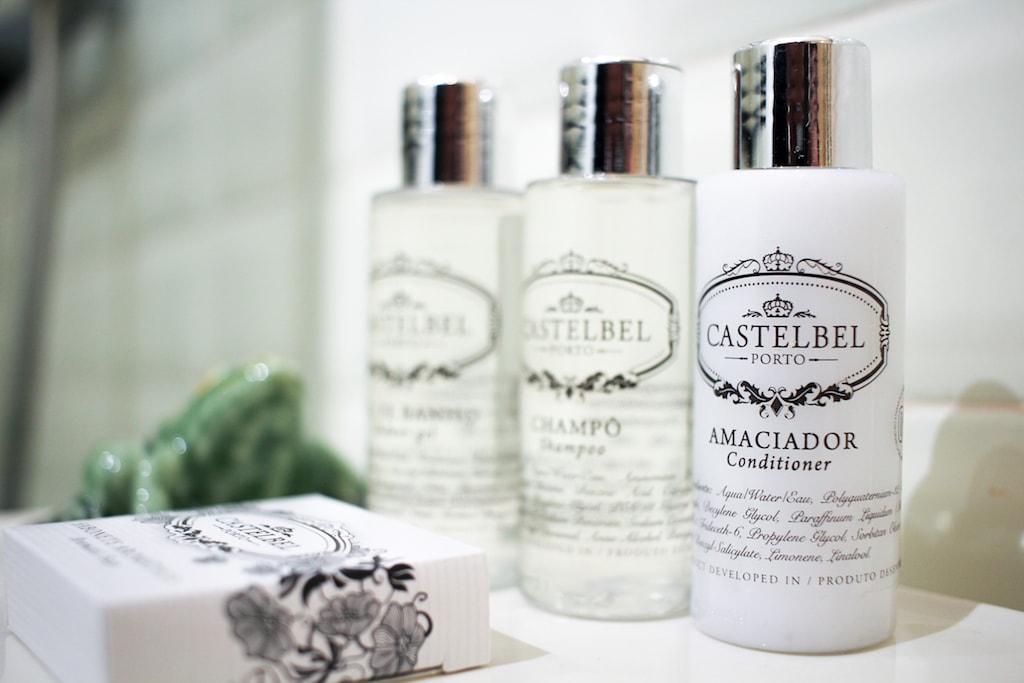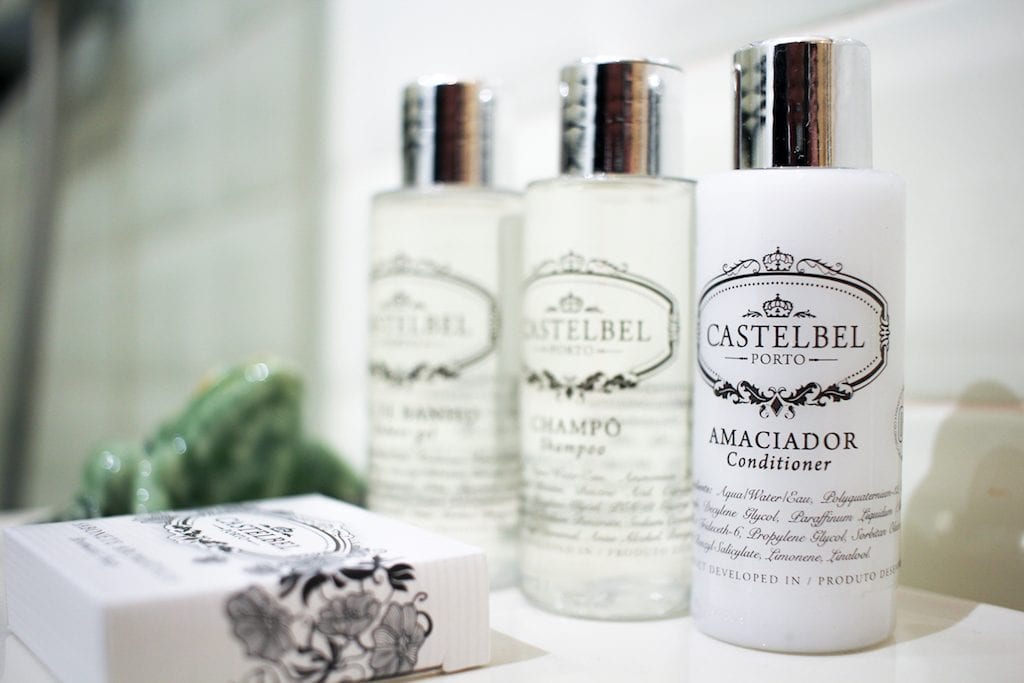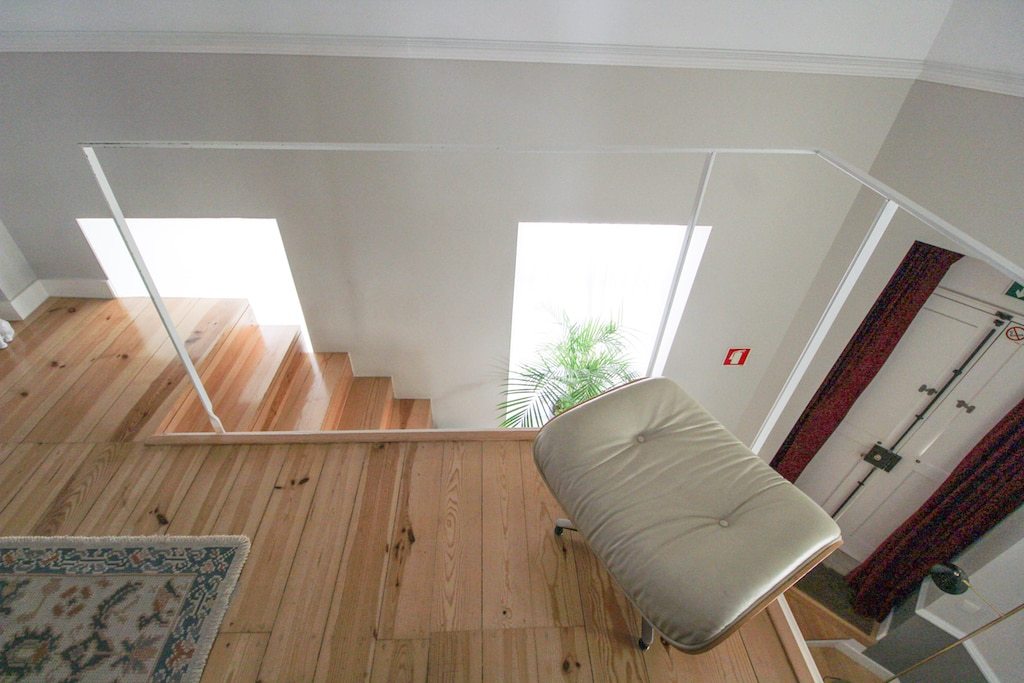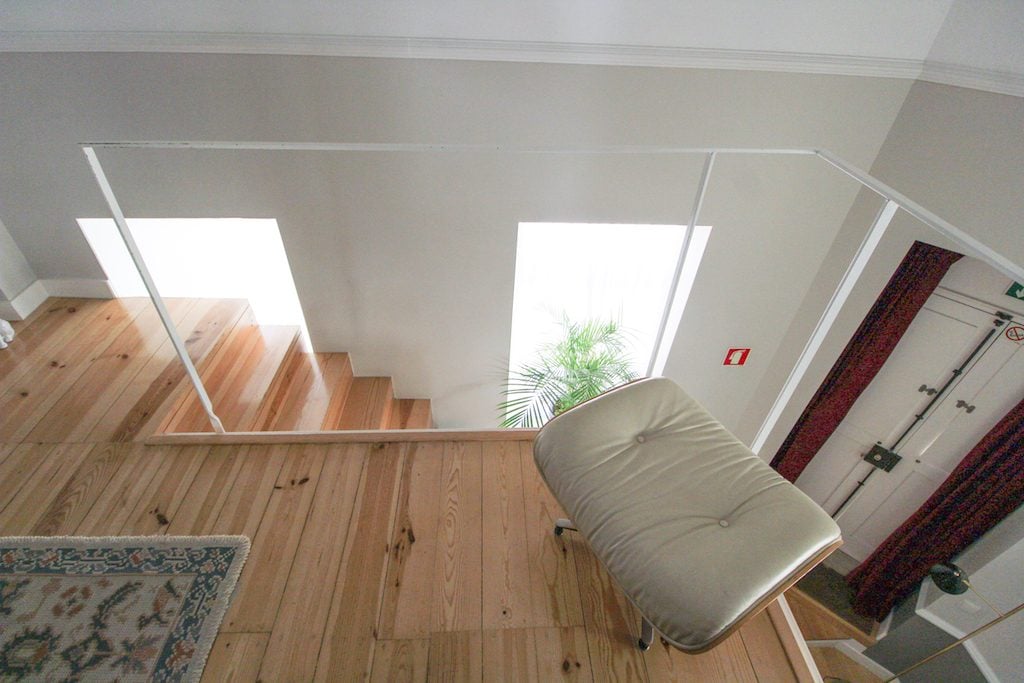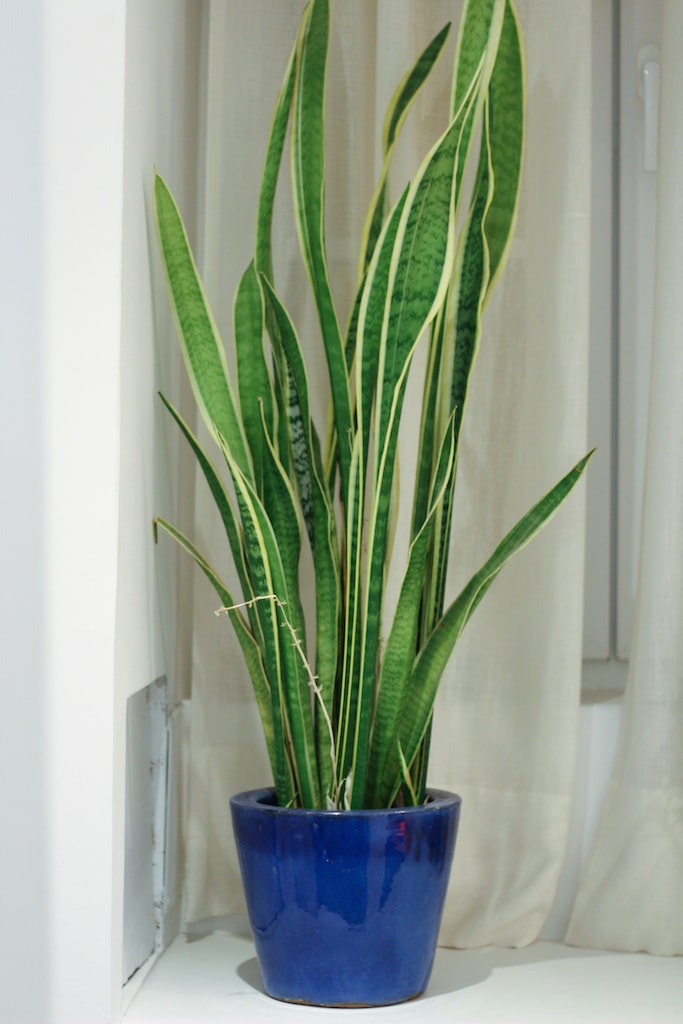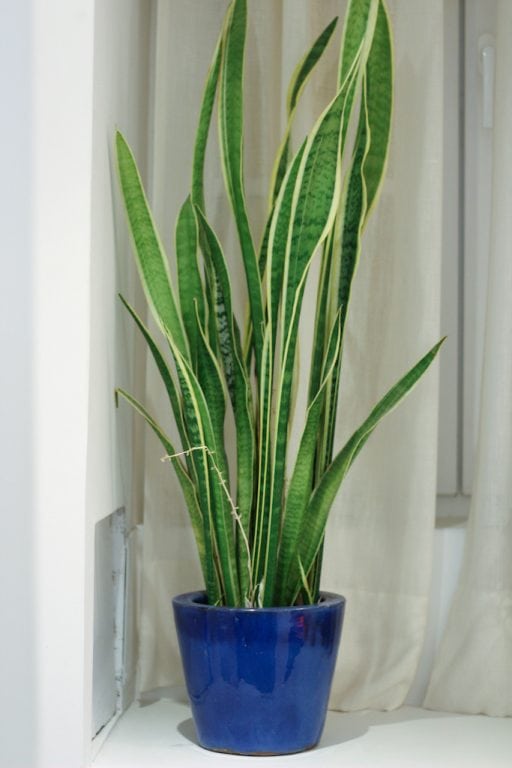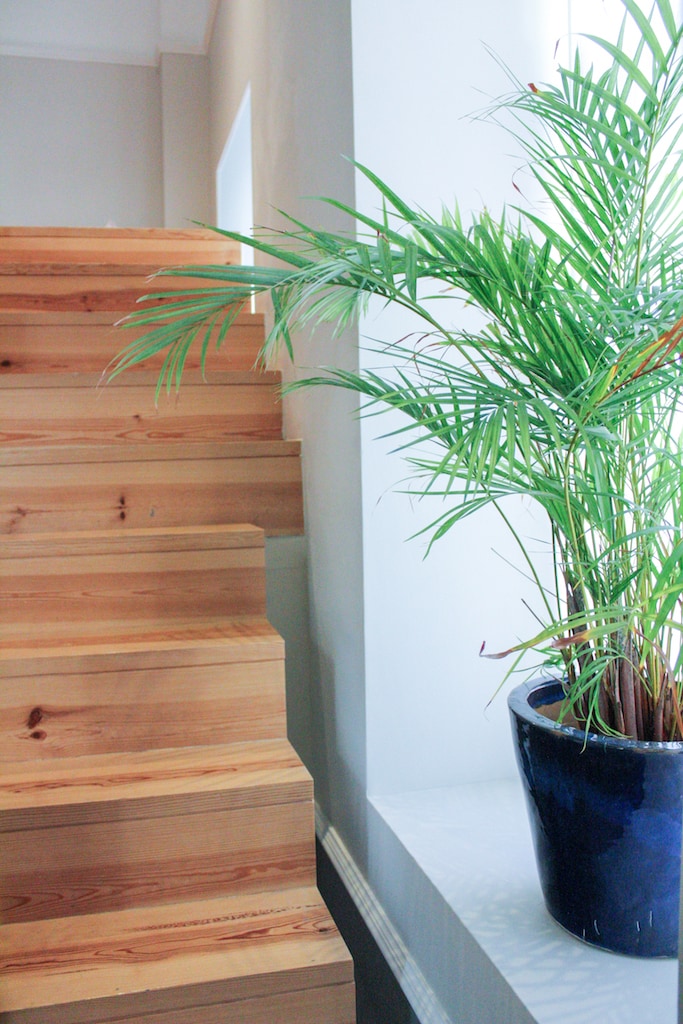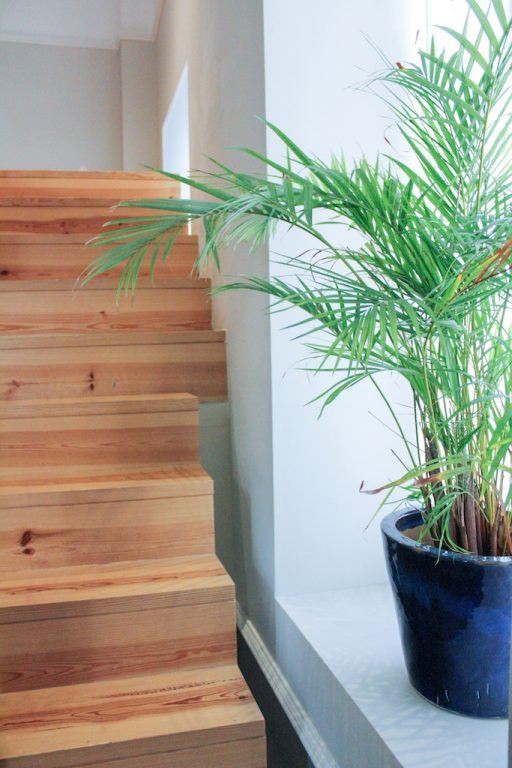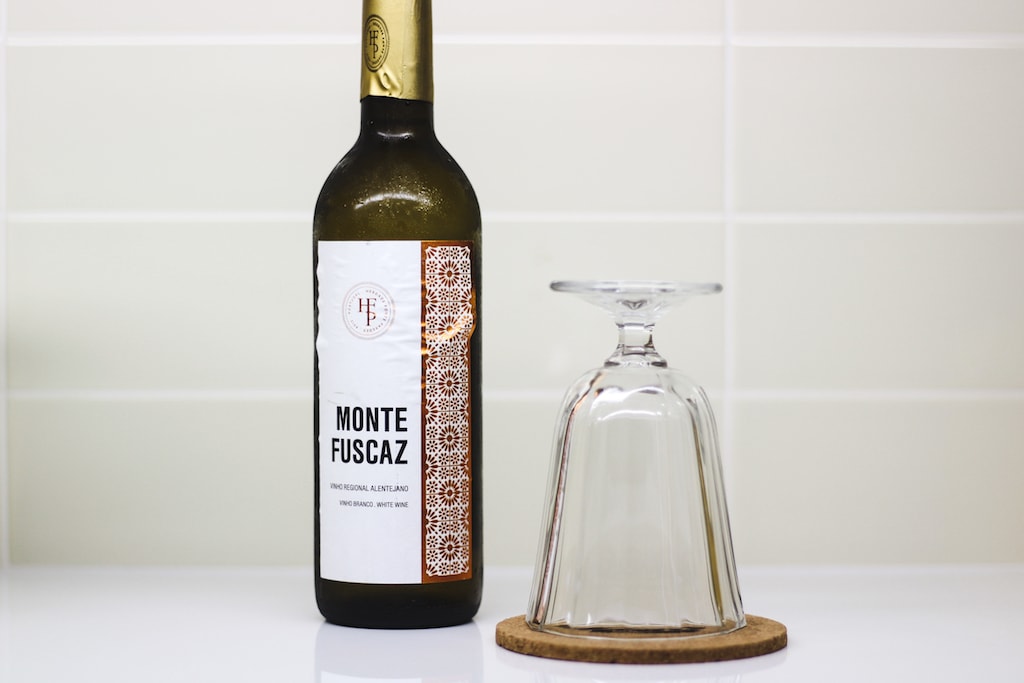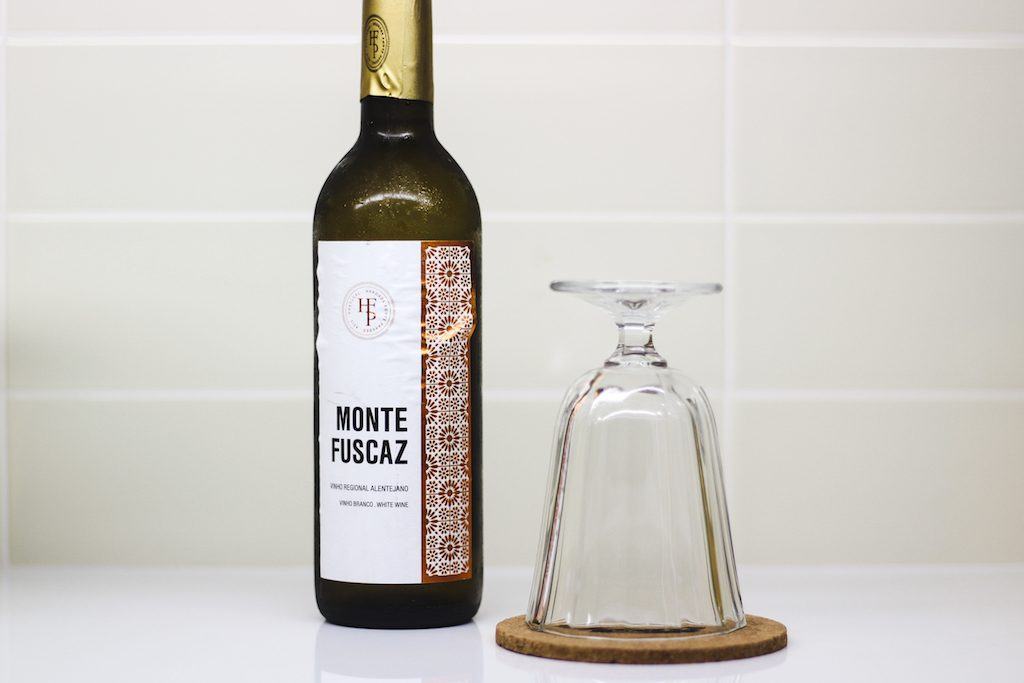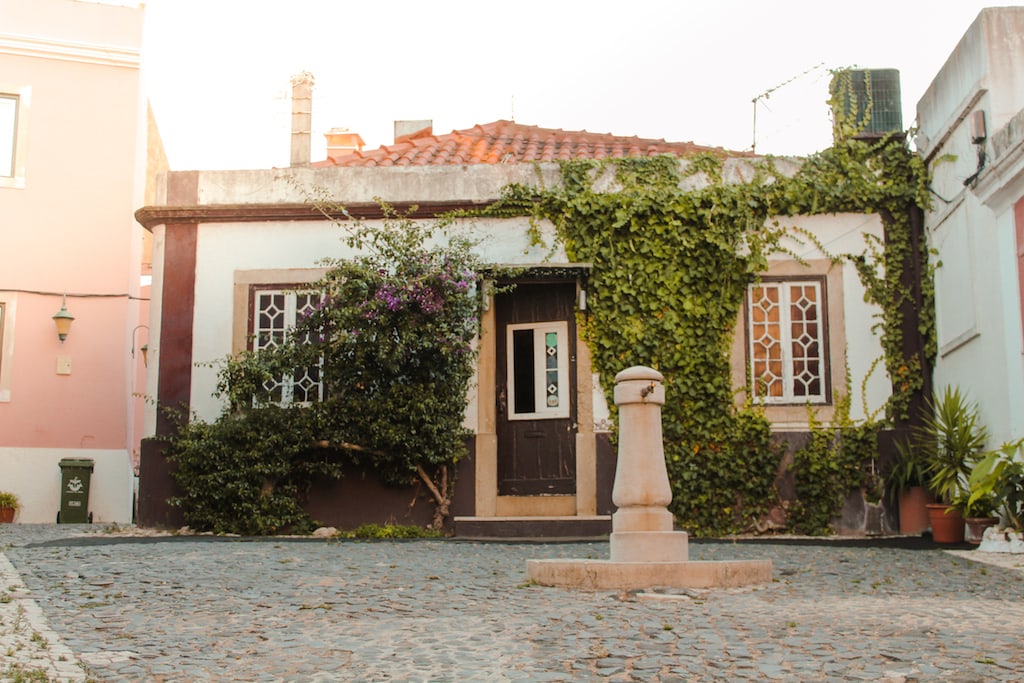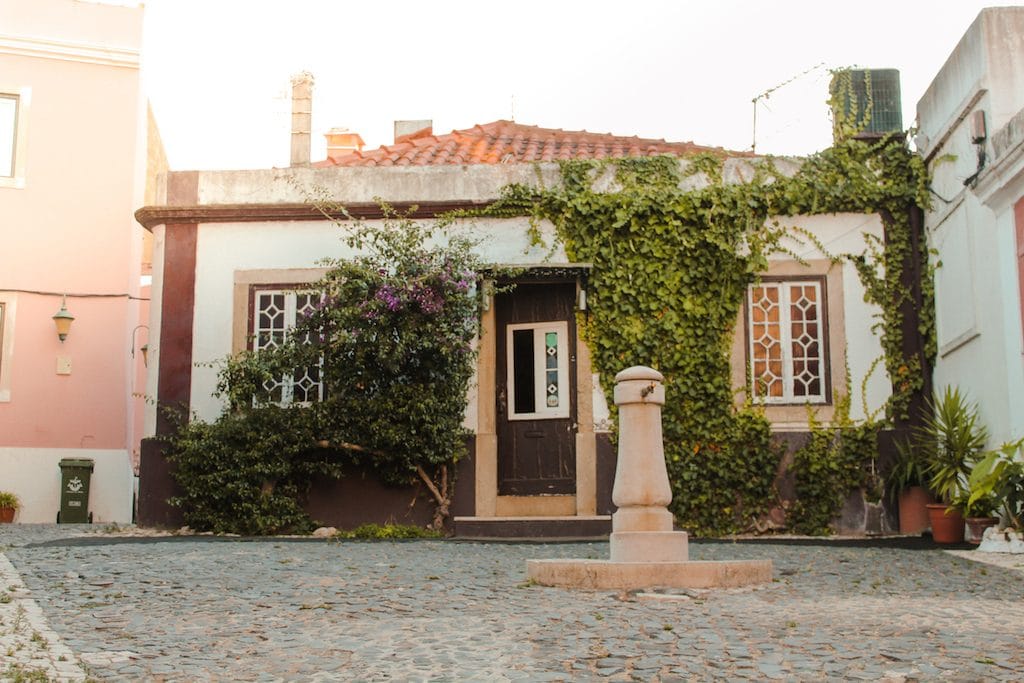 BREAKFAST & TERRACE TIME
While I loved everything about my stay at Casa Amora, I am still dreaming of their fresh, home-cooked breakfast that I had when there. And vegetarians can rejoice because the breakfast has something for everyone! I thoroughly enjoyed the tomato quiche and it was the perfect thing to fill me up before flying across the Atlantic to get to the Azores! The coffee, tea, and other options were just amazing. I am pretty sure we said 'Oh my gosh this is so good' about thirty times as we were scarfing down everything on our plate.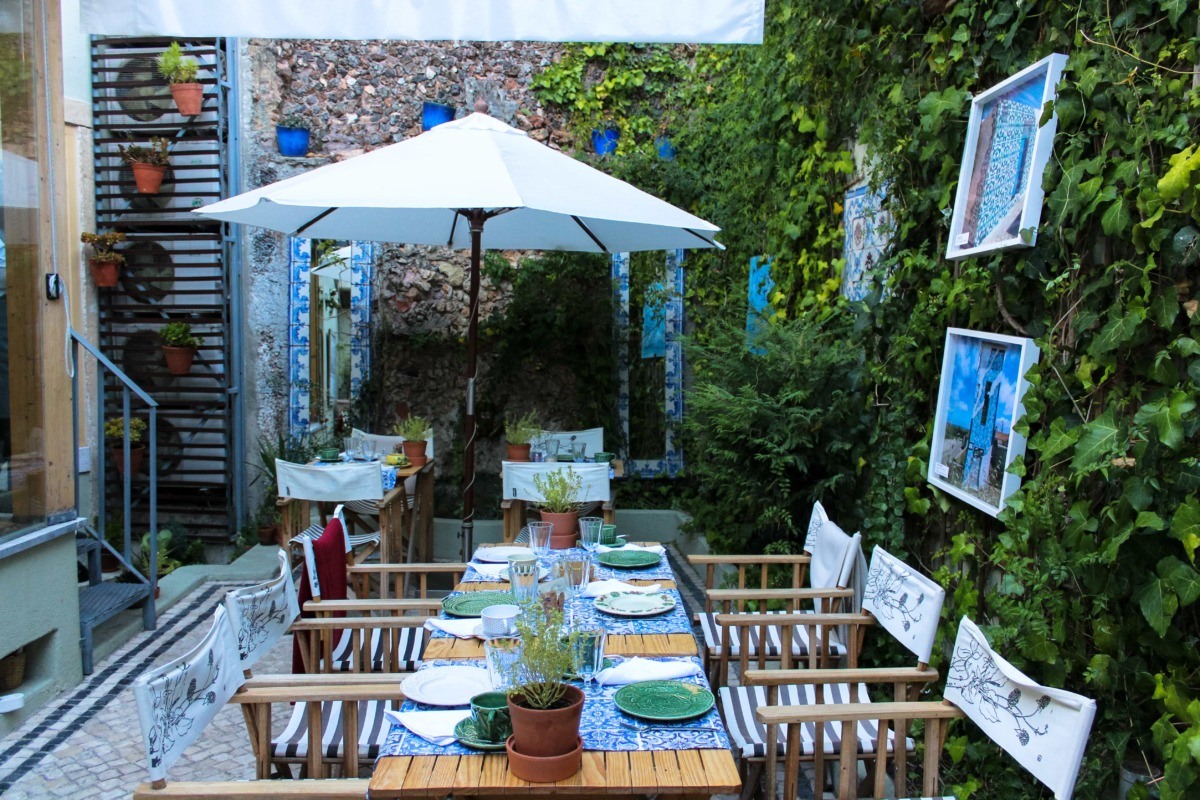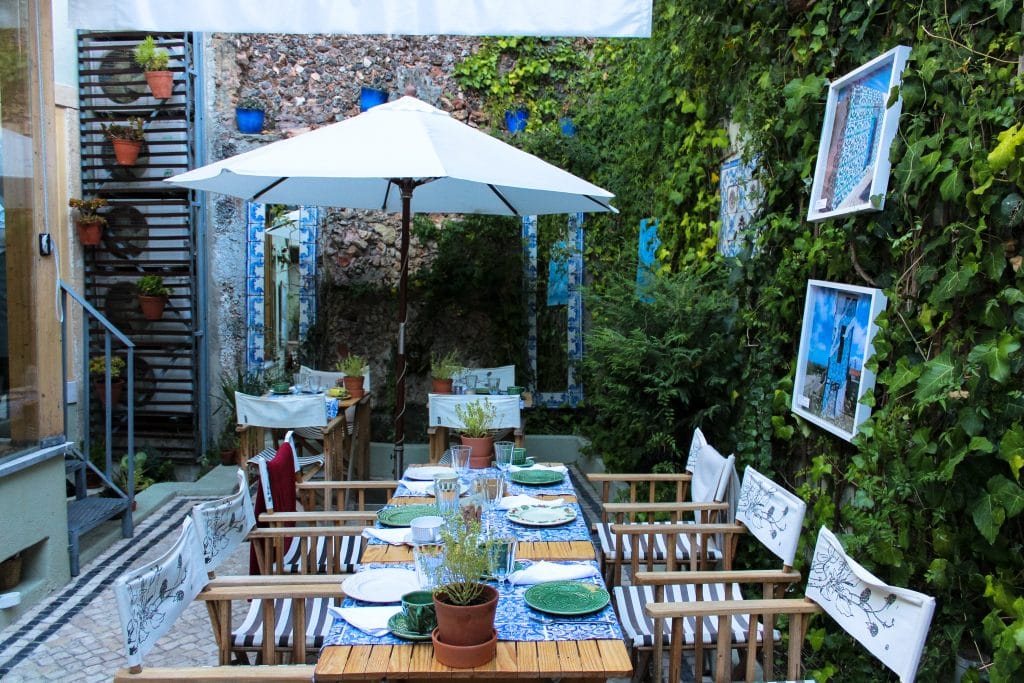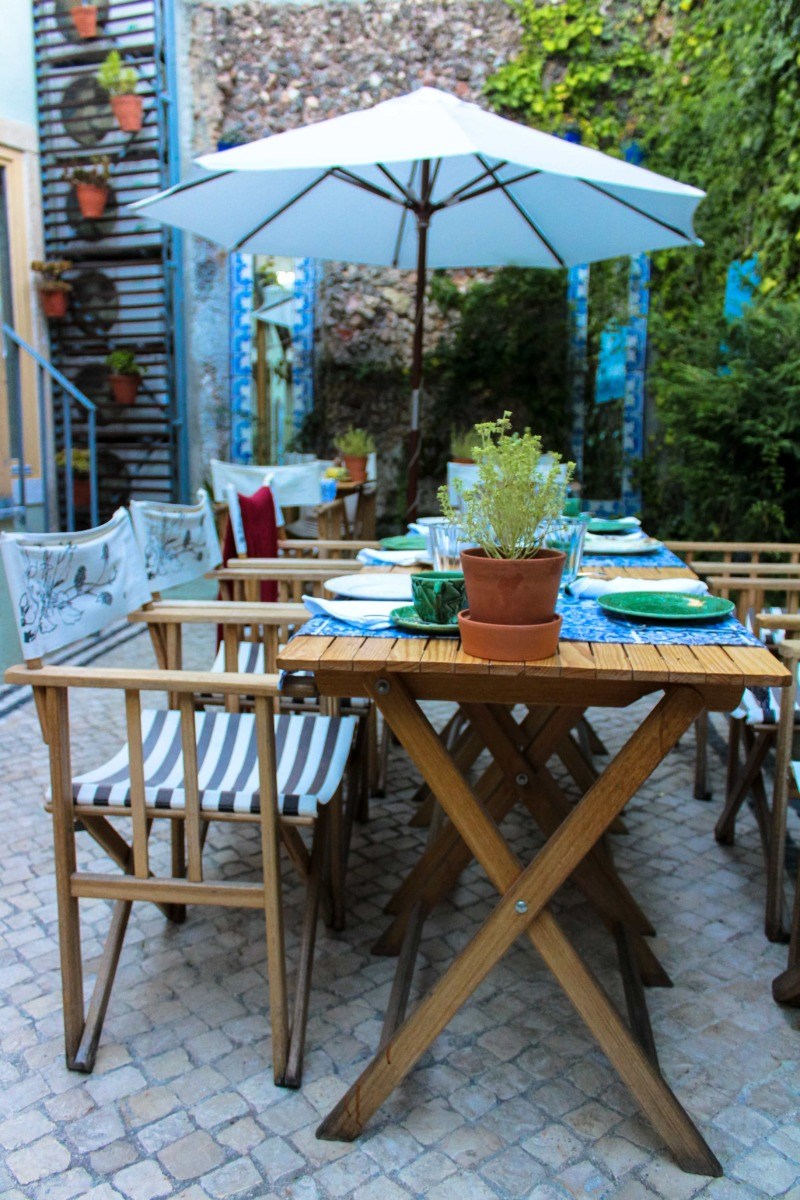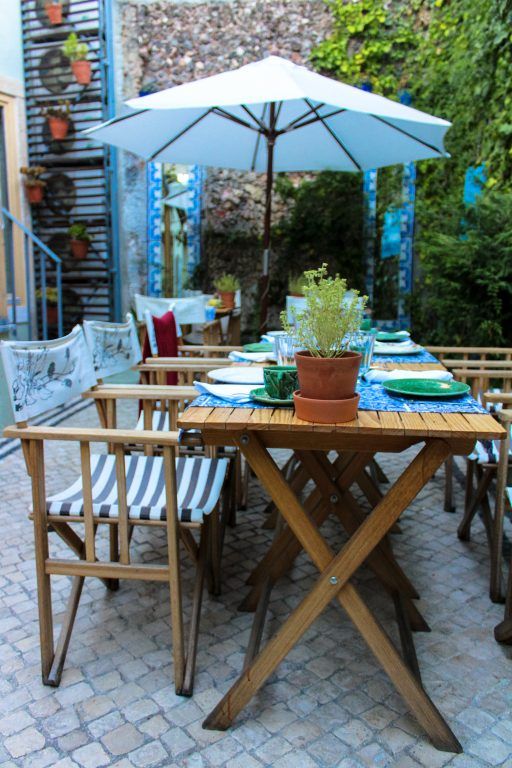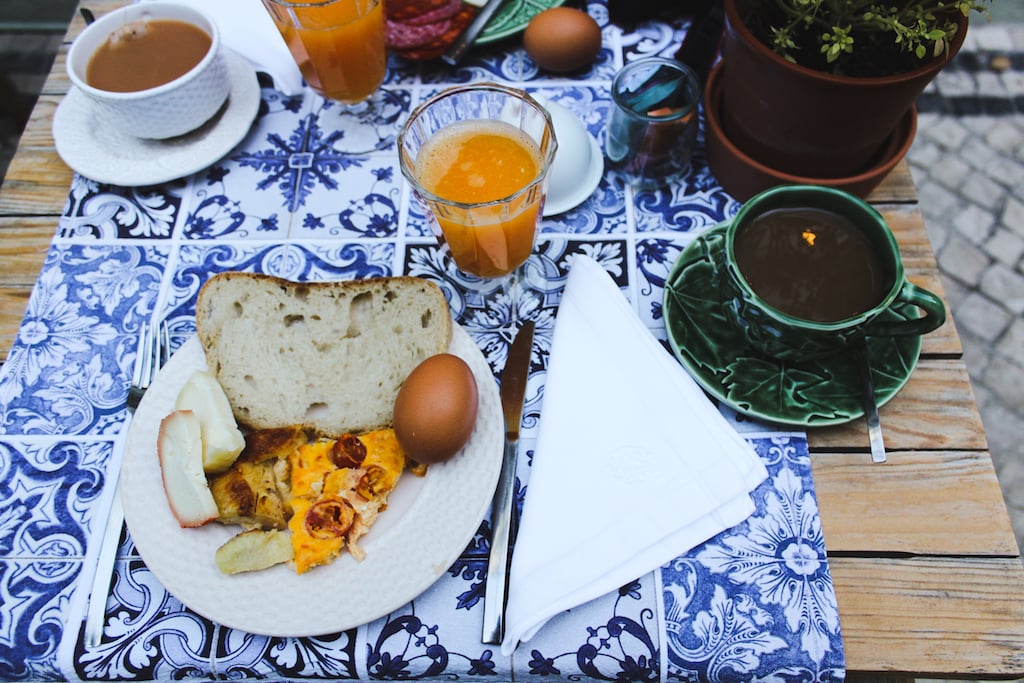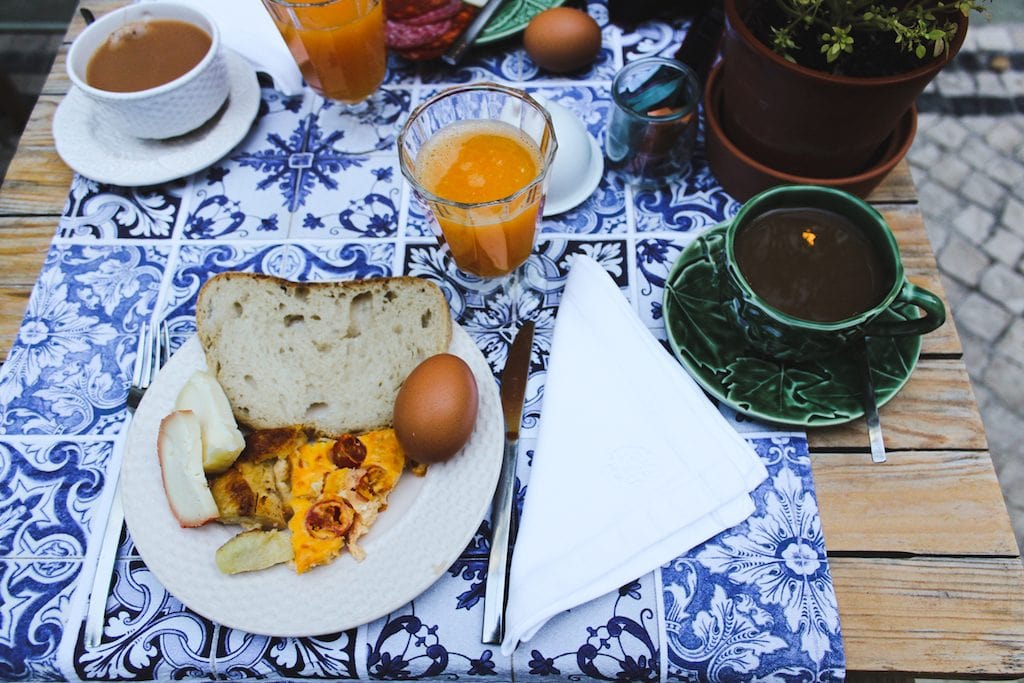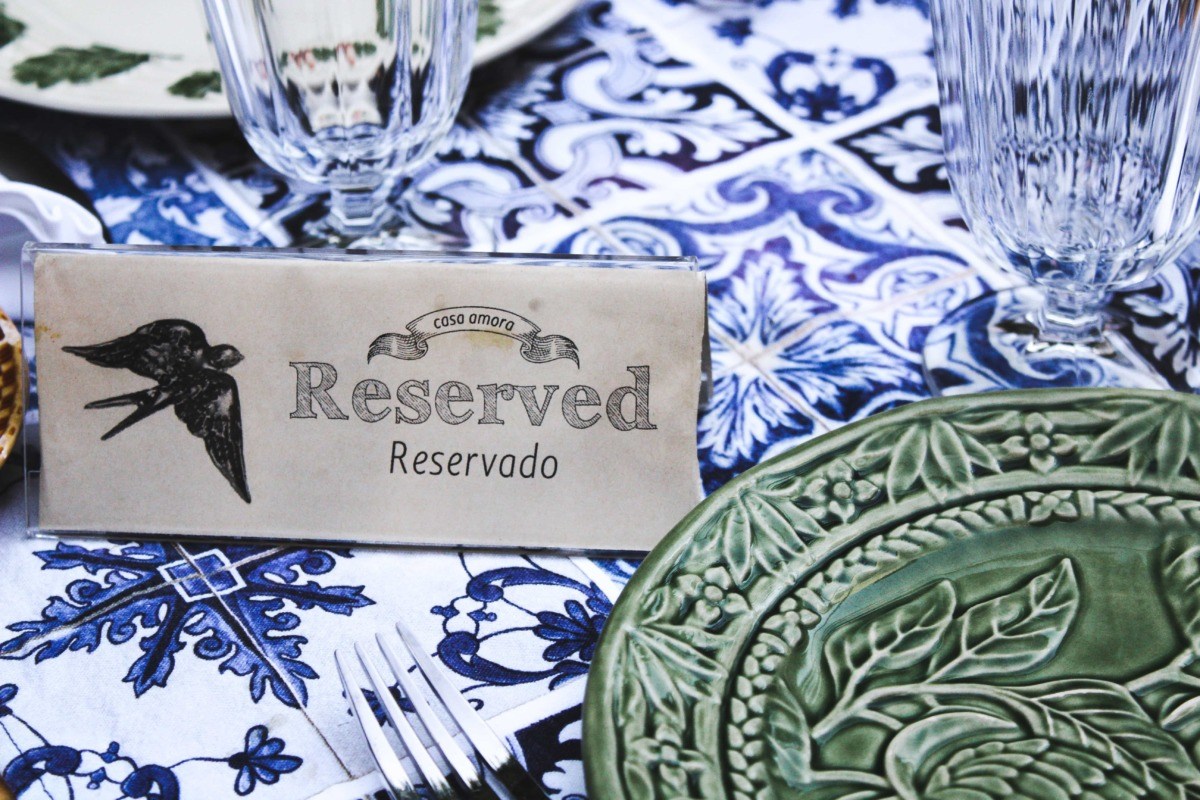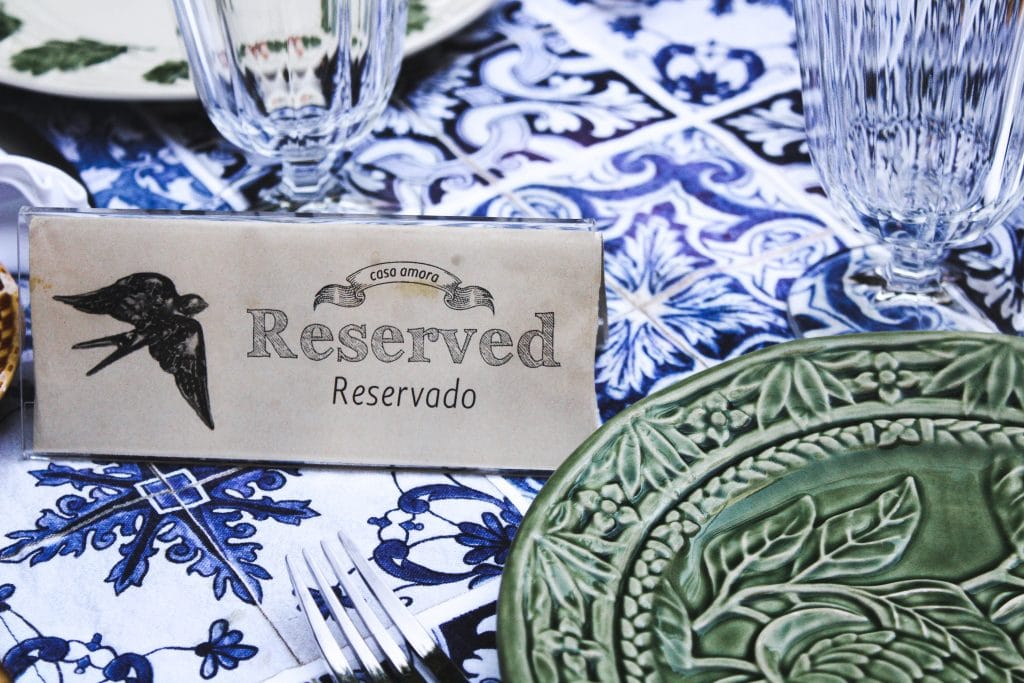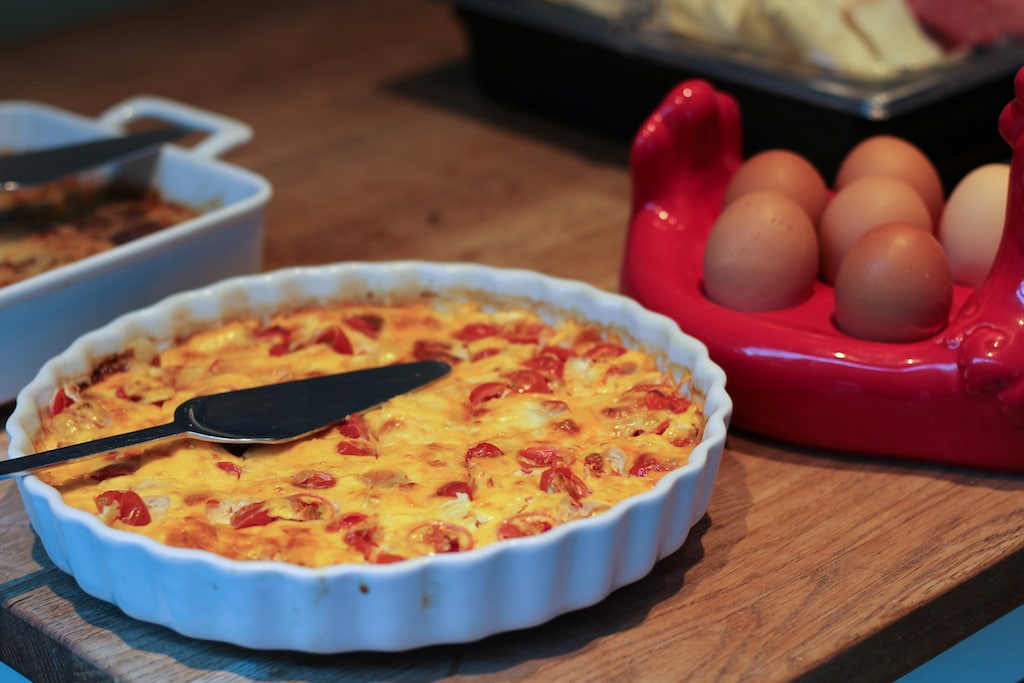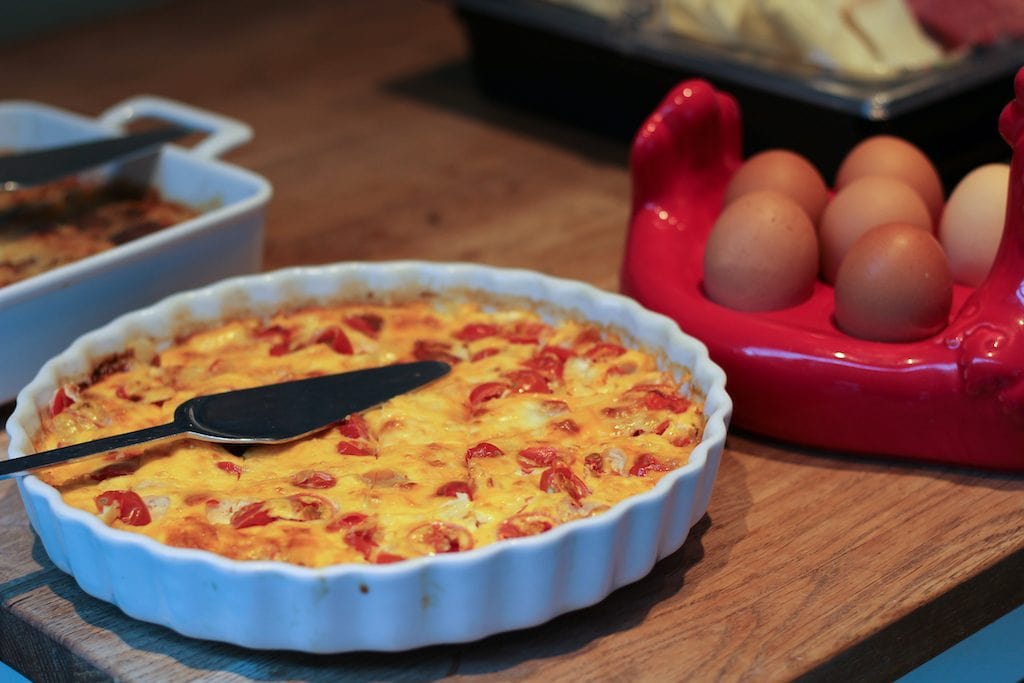 THE MURAL AT CASA AMORA
Casa Amora recently partnered with Add Fuel to create a beautiful and vibrant mural outside of the wall that connects to the enclosed terrace. I saw this and was so stoked to take some photos in front of it… but it ended up being a disaster. Apparently, the mural was prettier than I was that day and the photos turned out pretty gruesome.
Here is the mural: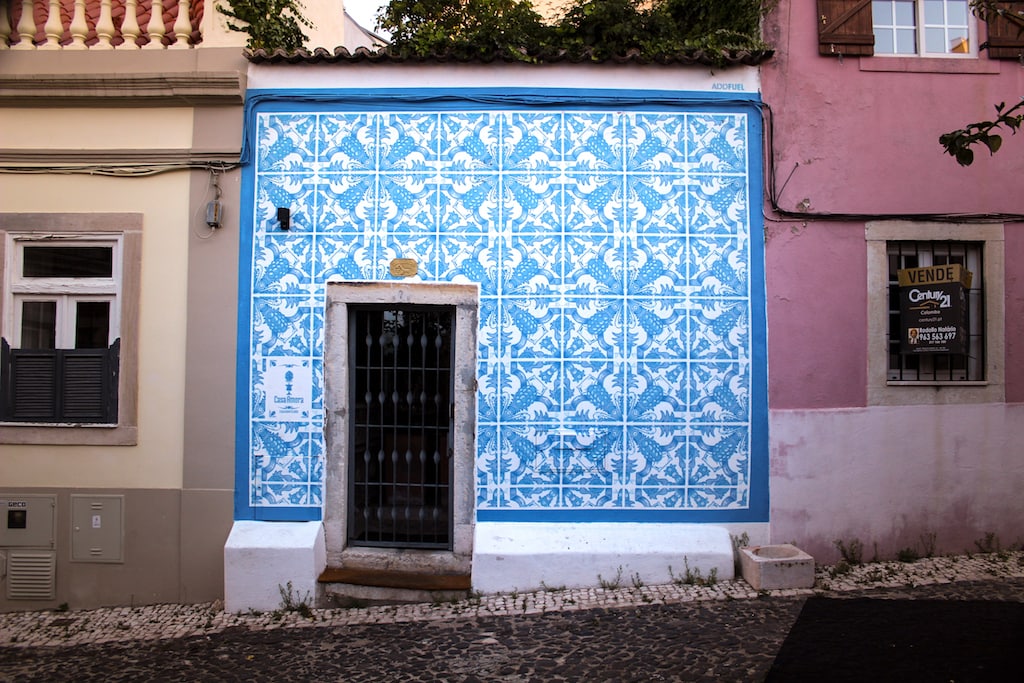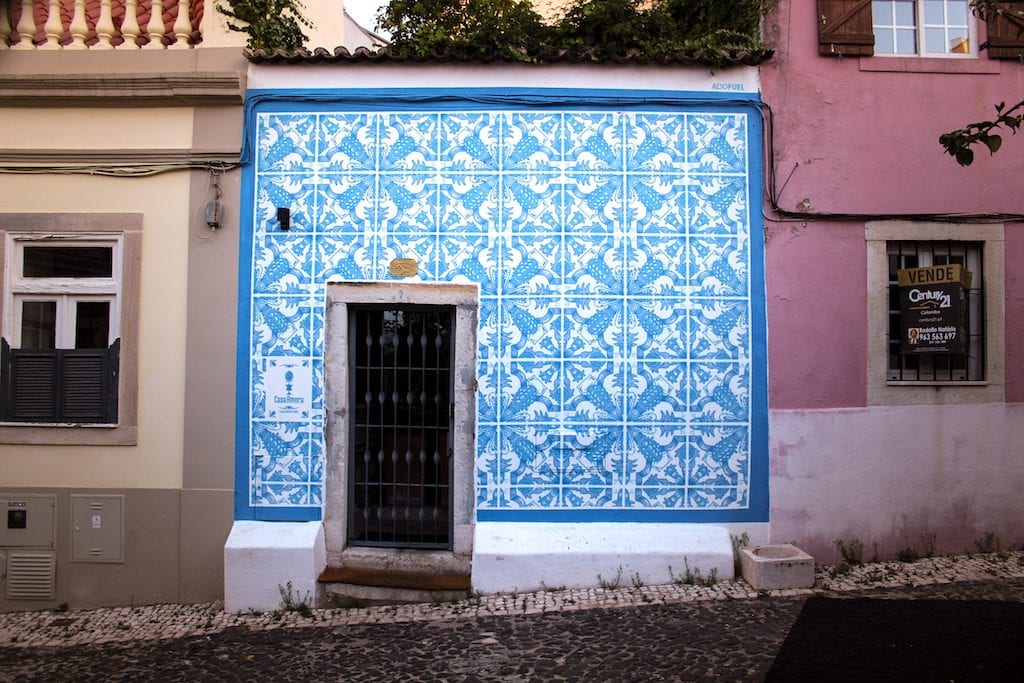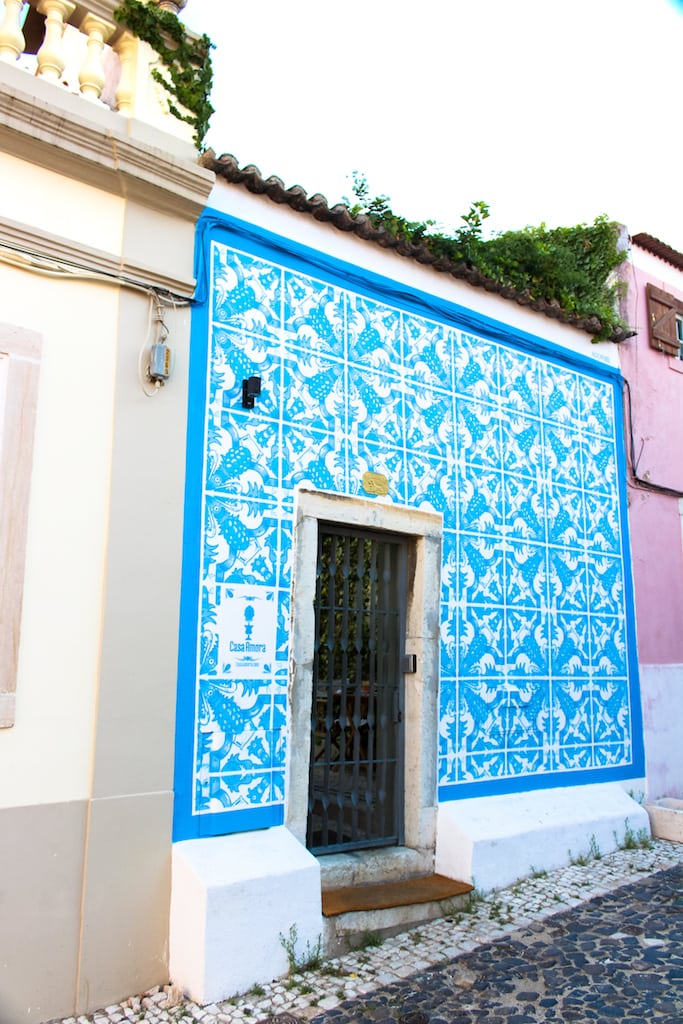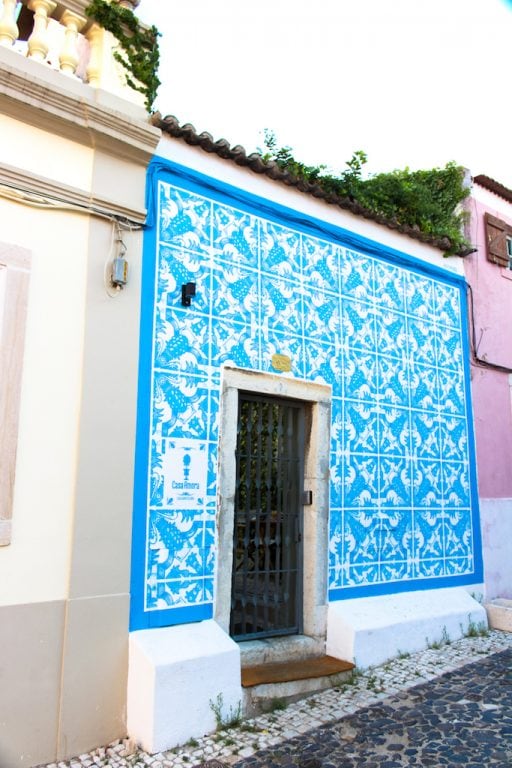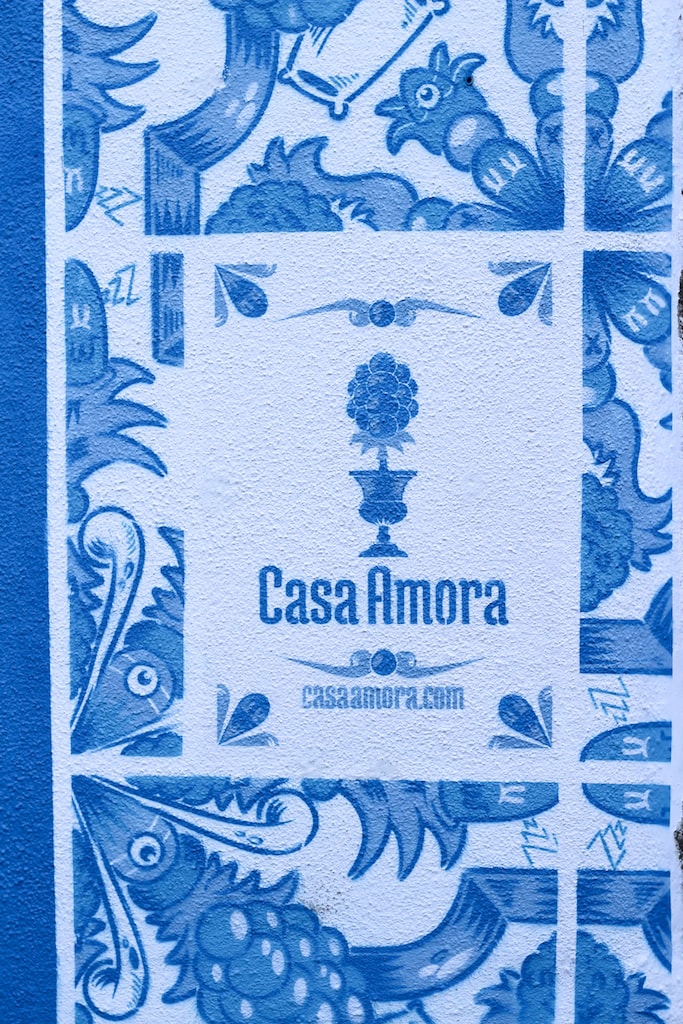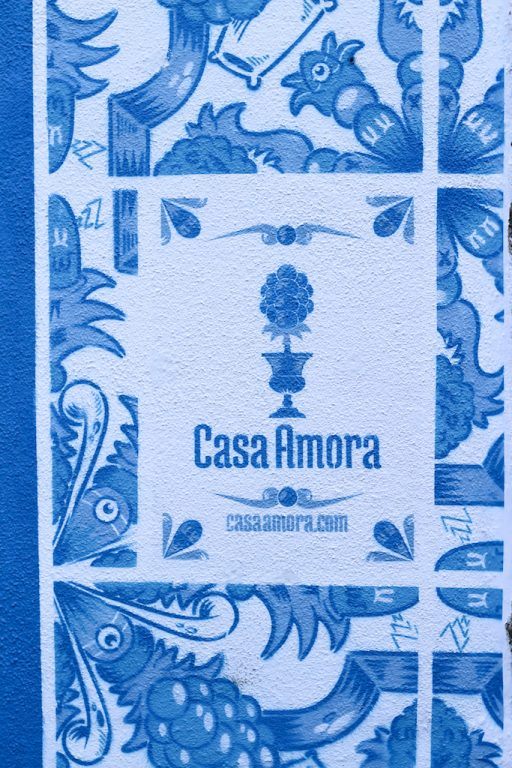 ROMANTIC VIBES AT CASA AMORA
Casa Amora screams romance… but in the most appealing and unpretentious of ways. My idea of romance is ordering Indian food in and watching reruns of Chopped on television, so it was nice to step outside of my comfort zone a bit and enjoy the romantic vibes at Casa Amora, even if I only spent 2 days in Lisbon.
While our schedule for this trip did not permit it, the guesthouse offers a Romance package for couples that includes in-suite massages, flowers, and wine. It is definitely something I will be taking advantage of next time I am there!
I full-heartedly think that Casa Amora fulfilled the romanticized image of Lisbon I had implanted in my head prior to going. While I found a romantic environment there (because I was with my partner and they offer services and amenities that cater to it), the guesthouse is definitely a place for almost all travelers.
I felt right at home and like part of the family there and it was the absolute perfect first start to my rookie Portugal trip! I can't wait to plan another trip to Lisbon- hopefully, I can travel to Lisbon next summer and I will certainly be crashing at Casa Amora again when I do!
To find out more details about Casa Amora or to book a room there, please check out their Website, Facebook, or Instagram. Casa Amora can be found at Rua João Penha nº13 Lisboa, Lisboa Portugal, Lisboa, 1250-131 or reached at +351 919 300 317.
More Portugal Travel Guides