When I first moved to Norway, I was told that autumn was one of the best seasons to visit the country.
Sure, it rained a fair amount in Norway in October… at least where I moved to, but it was still oh-so-beautiful.
This is a guide to everything to know before spending October in Norway.
It contains my travel tips, what to pack, what to expect, weather, and the best places to visit in Norway during October.
Don't discount this wonderful country during the fall!
The weather can vary from year to year (Norwegian autumns are so unpredictable), but it will surely offer an unforgettable experience, nonetheless.
What to Expect During October in Norway
It is difficult to say what to expect unless you already know where you're going.
But, expect unpredictability. October in Norway is never a place you can predict and that is the fun of it.
However, you can predict the daylight and that is a great thing.
After the long summer days and before the super short winter days, you find autumn, a season with just the right amount of daylight (in my opinion).
You have long enough days that you can take road trips but short enough days that you can sleep at night without issues.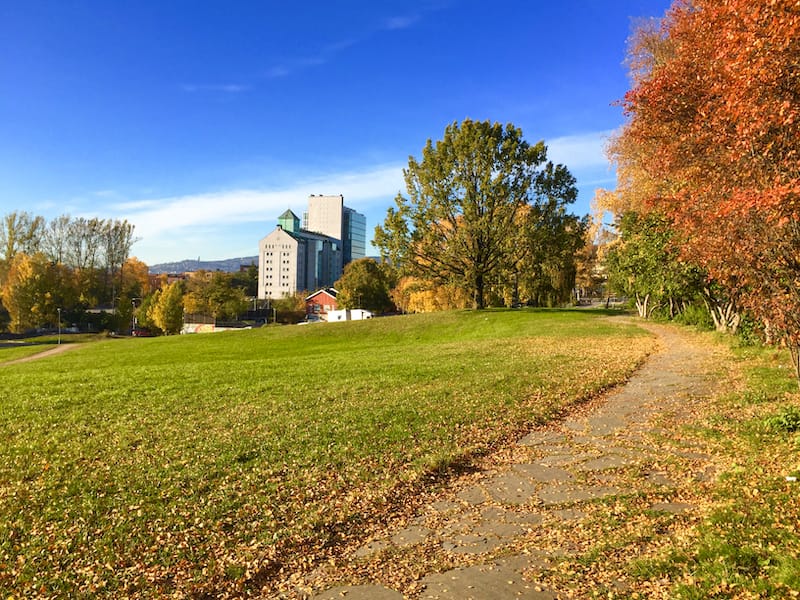 October will give you enough daylight to embark on some wonderful hikes (weather permitting, of course). It will also gift you with absolutely stunning fall foliage.
You can see a quick guide of what to eat during October later in this guide (and I love autumn in Norway because of the food and landscapes… so I hope that you will too!)
Norway October Weather
As noted before, Norwegian weather in October varies on the destination and can be extremely unpredictable.
I recommend looking up your specific destination here and finding out what the seasonal averages are so that you'll know what to expect, what to pack, and whether or not the place is worth visiting in October.
Best Places to Visit
To be honest, I find that almost everywhere in Norway has its advantages and is worthy of an autumn visit.
Weather can be unpredictable, yes, but if you end up in a city, village, or park and the weather is nice, there is not a single place more beautiful in the world than Norway during autumn. Trust me!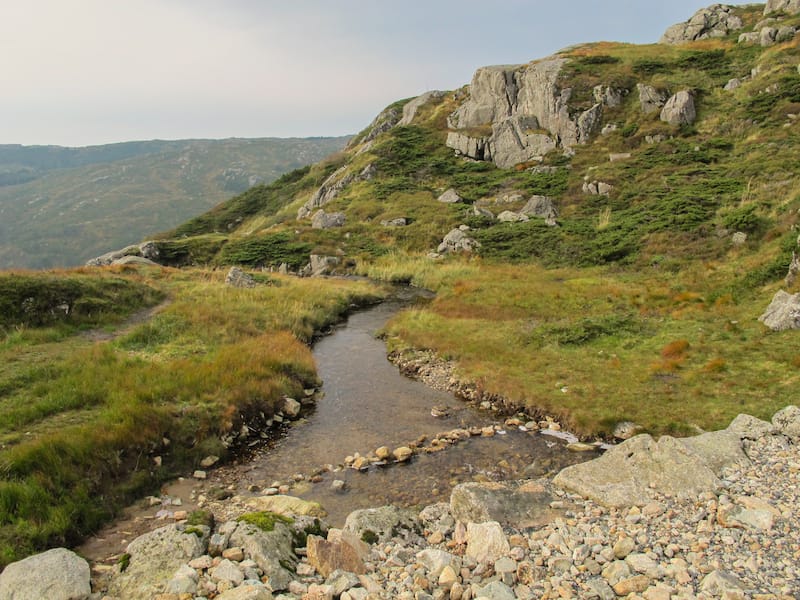 We have selected some of the larger Norwegian cities as well as some parks and smaller places that we think offer variety during the Norwegian fall.
I have been fortunate enough to live in two of the places on this list during autumn (Oslo and Bergen) and they are truly stunning during October and the rest of the season.
Oslo
Norwegians loved Oslo during the summer. Who can blame them? The temperatures are warm and everything is so green.
But, I loved Oslo in October. It was my favorite month because it never began the same way it started and the trees are just mind-blowingly colorful during autumn.
Another reason I loved Oslo during October was that the cafes really came to life indoors.
During the warmer months, terraces open and as much as I love that, I love sitting inside on a chilly day with a hot cup of coffee and a bulky sweater.
The Norwegian capital has heaps of cafes and October was my favorite month to visit them.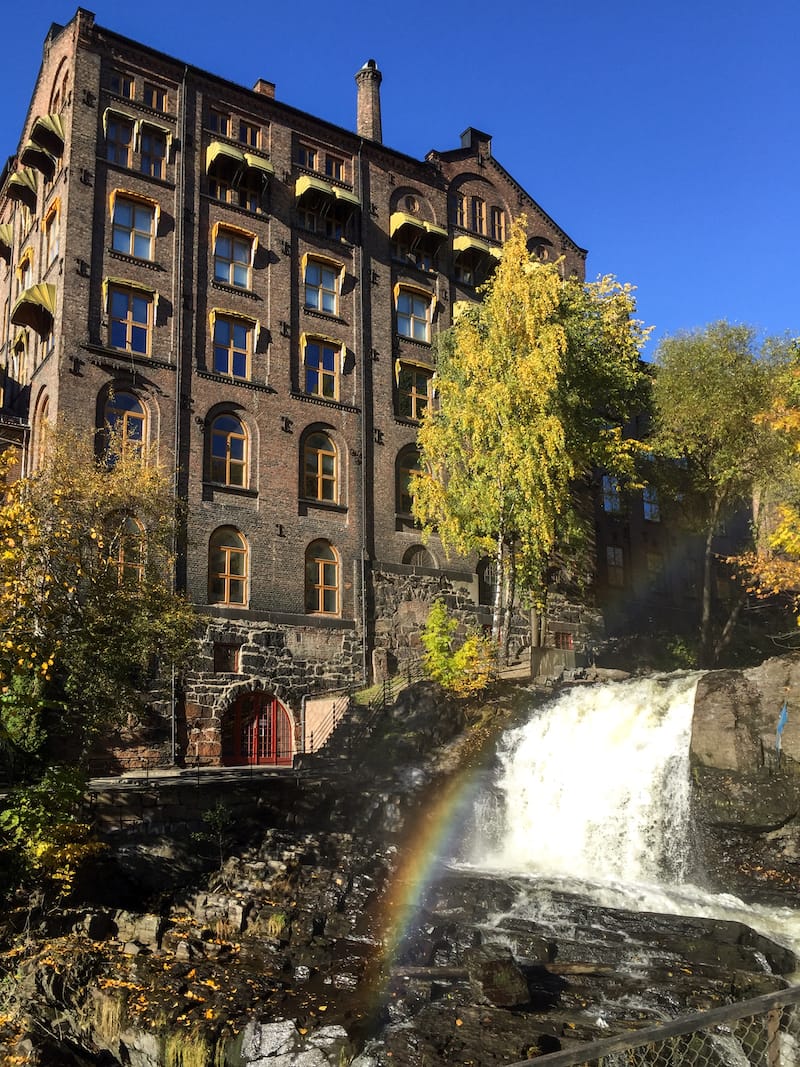 Some other places I recommend visiting during October are Frognerparken (Vigelandsparken), Bygdoy to see the museums (they will be less crowded than during summer and are free with the Oslo Pass), and to take the t-bane out to the station 'Ris' and to walk around the church gardens there.
There is plenty to do in Oslo in winter and summer but something about the city is really special during autumn.
You will have to travel there for yourself and find out!
Sjunkhatten National Park
If you happen to be visiting Bodø during autumn, make sure you rent a car and head out into Sjunkhatten National Park, one of my favorite things to do in the surrounding area outside of traveling to Saltstraumen!
Surprisingly, there is a lot to do around Sjunkhatten National Park that would warrant you leaving the city for a bit.
Sjunkhatten is on the way to Kjerringøy and Mjelle Beach, so it is a mindless stop to soak up some of Nordland's best nature.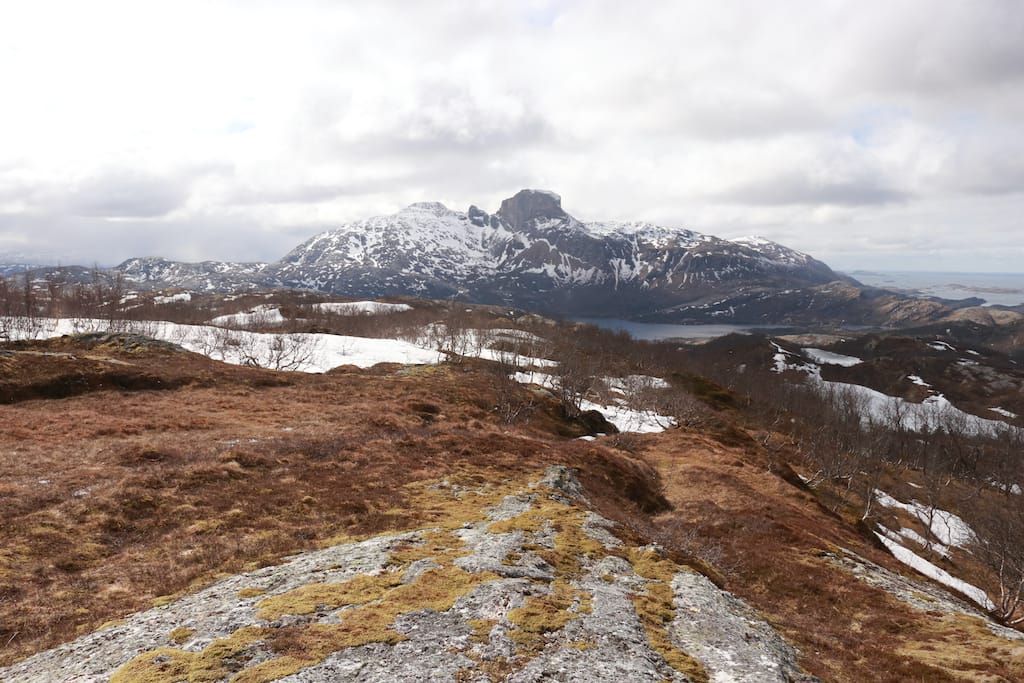 Sjunkhatten has been a national park in Norway since 2010 and is 417.5 square kilometers brimming with unique flora and fauna.
There are several hikes available but if you're not keen on getting too far into the park, park on the side of the road and just hit up some of the small and easy trails.
No matter what, Sjunkhatten is an epic October destination.
Bergen
During my four years living in Norway, I spent a year of that in Bergen.
The autumn weather in Bergen is supposed to be dismal. And trust me, it can be. But, when it is not… it is absolutely spectacular.
And the nature and places surrounding Bergen make the city even more special.
Fall was my favorite time to go hiking from Fløien to Ulriken as it was less crowded on the Fløibanen up to the starting point.
It also was chilly but just warm enough to sometimes be able to take off a layer or two.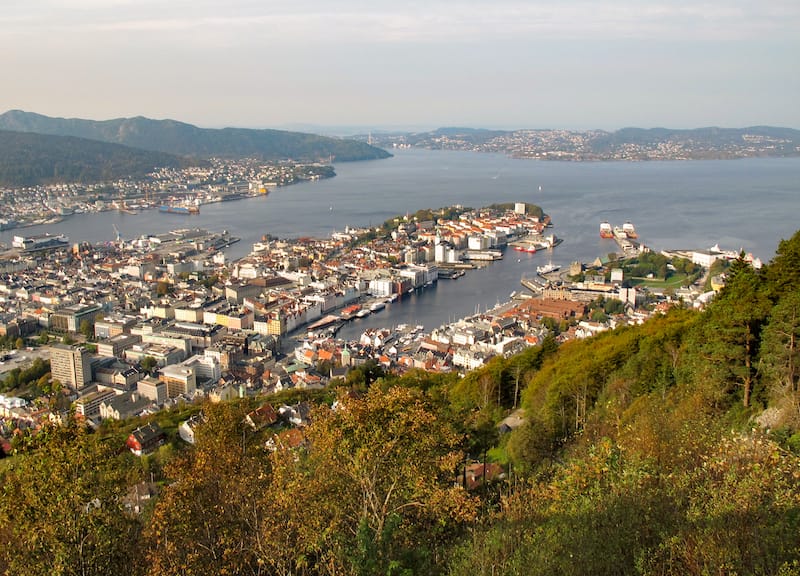 Another thing I love about Bergen during autumn is that the surrounding areas are out of this world.
You can take a road trip to Voss, Stalheim, Flåm, and more and it will blow your mind.
The roads are less-trafficked outside of summer and you don't have to worry about snow on the roads (be sure to check as the end of October can bring some!).
There are often ferries you will need to take depending on your route and the prices change season-to-season and you won't have to worry (as much) about finding a space on them during October.
Trondheim
Another great place to visit during October in Norway is Trondheim, the country's third-largest city.
One of the things that makes Trondheim great during October is that the university students are actively in school for most of the month and it adds so much to the life of the city.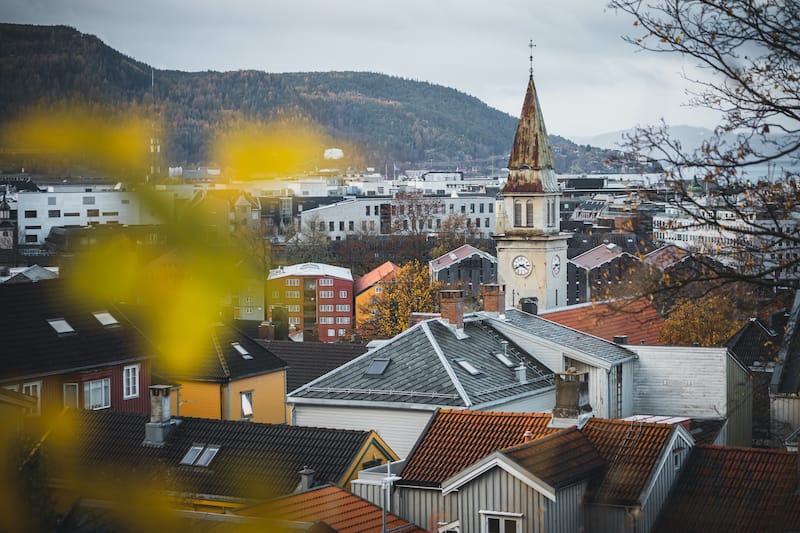 Trondheim in October is on the brink of winter and everyone is getting in their final hikes and enjoyable days outside and in nature before they throw the skis on and see a different side of nature during the winter months.
Be sure to stop by the Nidarosdomen Cathedral, the world's northernmost medieval cathedral and the grounds that surround it.
It is magical during fall!
Måbødalen Valley & Hardangervidda
This is, hands-down, one of my favorite places in Norway at any time of the year, but especially during autumn.
The Måbødalen Valley is home to powerful Vøringsfossen, Norway's most famous waterfall.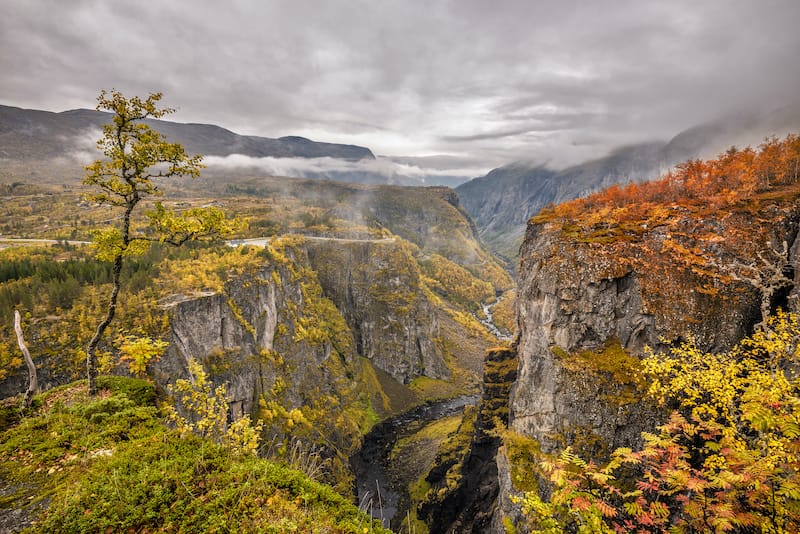 During the summers, the place is swarming with visitors and it can actually be a bit out of control. Especially now that they have built a new, innovative bridge there. But, autumn is better.
The crowds dwindle down a bit and you can really soak in the phenomenal views over the valley and the large waterfall.
However, it doesn't end with Måbødalen Valley… there is far more to be seen in Hardangervidda, Europe's largest plateau and one of the best places to visit in Norway.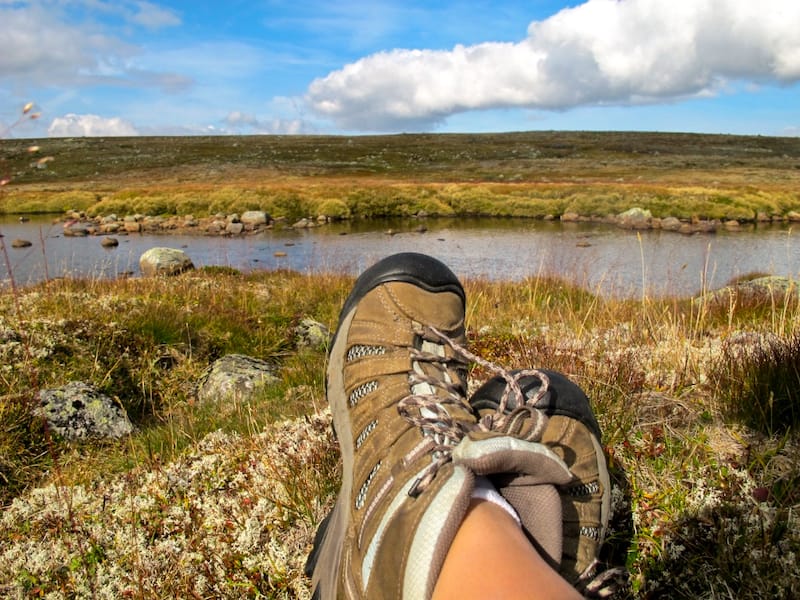 Hardangervidda is massive and spans a large portion of south-central Norway.
While it is known for being flat and rocky and void of trees, I find it one of the top places to go hiking in the country simply for its uniqueness.
The landscape looks like a tundra and you can find animals and flora there that are typically found in the Arctic.
During autumn, the landscape changes to various hues of orange, yellow, and green, and it is just wild and mysterious.
It is definitely a fantastic place to visit in Norway in October, but I would go earlier in the month as you will likely encounter snow sooner than other places.
Tromsø
Tromsø is a top winter destination in Norway but guess what? It might just be better in autumn. I could spill dozens of reasons why but one of the main ones is that Tromsø is packed during winter.
Tours are filled up and hotels are filled to capacity and at their most expensive.
However, during autumn, you will still have a chance to see the Northern Lights (autumn is usually the best time to see the northern lights in Tromsø) and do a lot of the same activities that can be done during the winter months.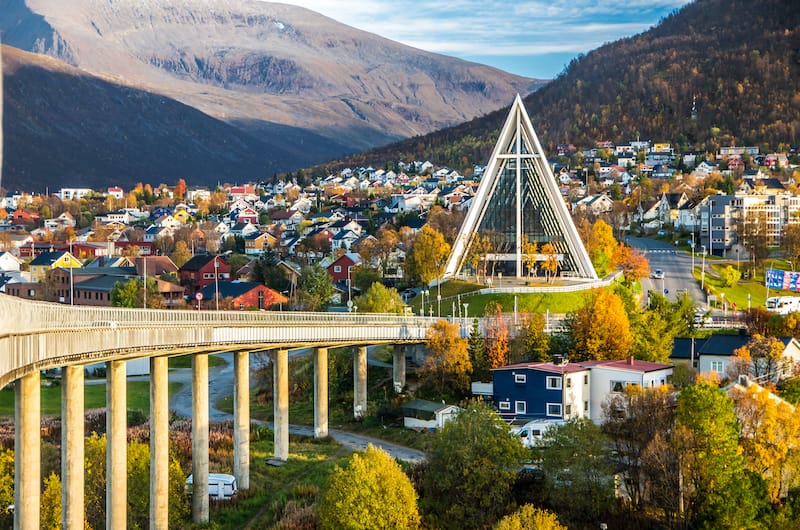 Of course, depending on the weather and situation, some activities may need to be compromised, such as Tromsø husky safaris, but many others are readily available and fantastic.
You also will be able to see the city with a bit of daylight which is awesome.
Reine
The beautiful fishing village of Reine is situated in the middle of the Lofoten Islands and offers some of the most famous views in all of Norway.
However, this area is teeming with people during the summer months and it is best to see it during autumn when things die down a bit.
I always recommend travelers to visit the Lofoten Islands in winter or in the shoulder season but it is not always feasible.
But, Lofoten is never that cold, and thinking that these months will dump snow on you is actually completely incorrect (unless there is a freak storm).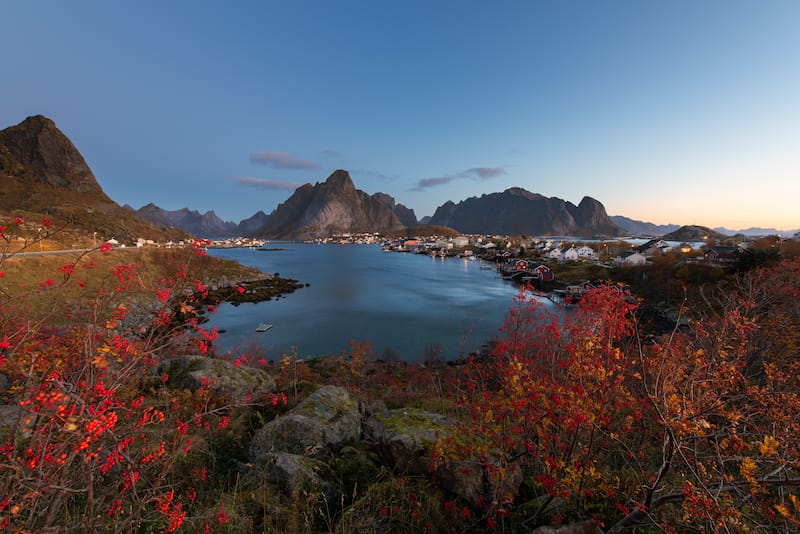 You will have enough daylight to photograph the islands' beauty but enough darkness to see the northern lights if they come out to play and are powerful enough.
Atlantic storms do begin picking up, but if you visit in October and are flexible with your schedule, you will likely get to see some of the world's most incredible scenery without too much hassle.
Also- don't forget to book a stay in a rorbuer when in Lofoten. The prices are cheaper in autumn and it's a one-of-a-kind experience!
Kristiansand
Not many think of Kristiansand when they think of places to visit in Norway in autumn, but I definitely do.
The southern Norwegian city is known for its summer holiday spots and sunshine (it gets more sun than most places in Norway).
But, Kristiansand is incredible in October and the fall months.
It has a really charming old town (Posebyen) that is saturated with traditional Norwegian wooden buildings and it is worth a visit during the off-season when there are fewer people hanging around.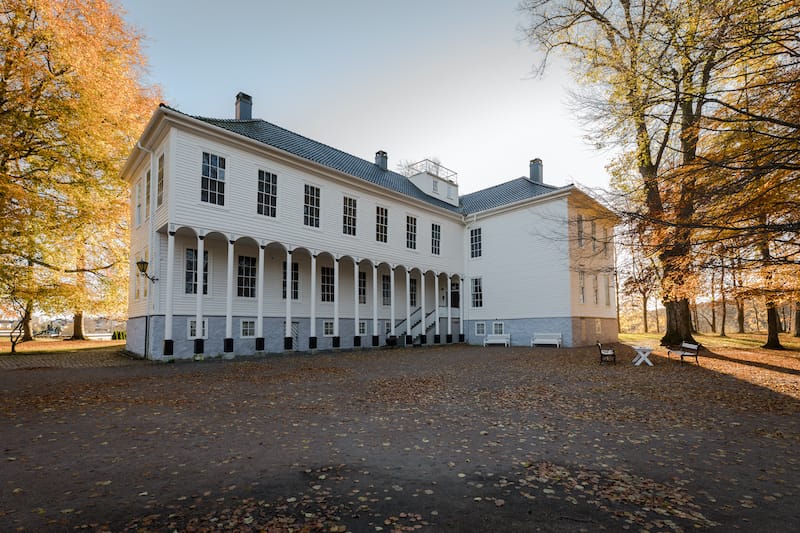 Kristiansand has several sights worth seeing but definitely don't miss the Fiskebrygga, a harbor area with fishmonger selling their daily catch, and Christiansholm Fortress.
Jotunheimen National Park
One of the most beautiful spots in Norway during October is Jotunheimen National Park.
This park and popular recreation area is home to the 29 highest mountains in Norway, including the highest peak of Galdhøpiggen.
It is a hiker's paradise and during the autumn, you can get a couple of last hikes in before the winter arrives in Norway.
Be sure to do your research beforehand and ensure that the weather and terrain have not seen a dumping of snow.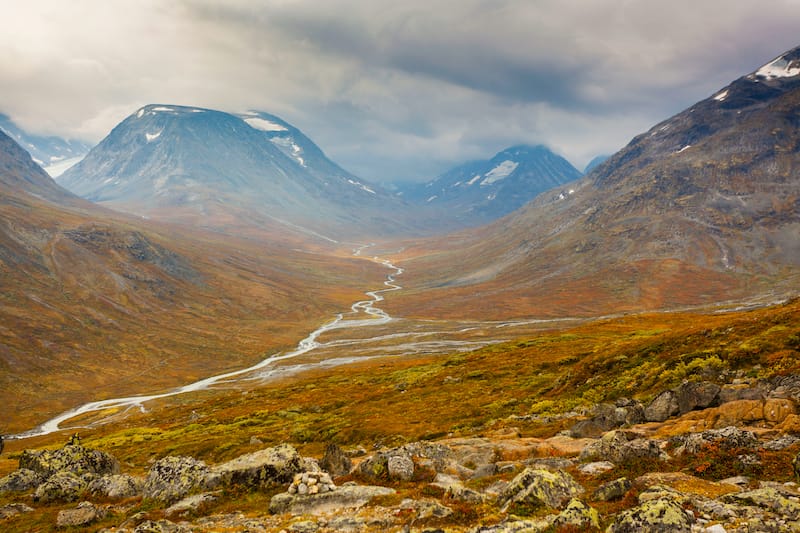 There are several popular Jotunheimen trails such as the one along Besseggen.
Check out our guide to hiking in Jotunheimen for additional details on the activity.
This national park was established in 1980 and it sits near Utladalen Nature Reserve.
If you're seeking a place to visit in Norway in October, definitely head to Jotunheimen but try to visit earlier in the month (or perhaps in September).
Raudmelen in Balestrand
Balestrand is often recognized as one of Norway's most beautiful destinations and for very good reason.
The surrounding nature is epic and you can't take your eyes off of it!
One of the best things to do in Balestrand is to go hiking on Raudmelen.
Beware, this probably needs to be done in early October and it may end up accessible then if the weather does not cooperate. But, if it does, you're in for a treat.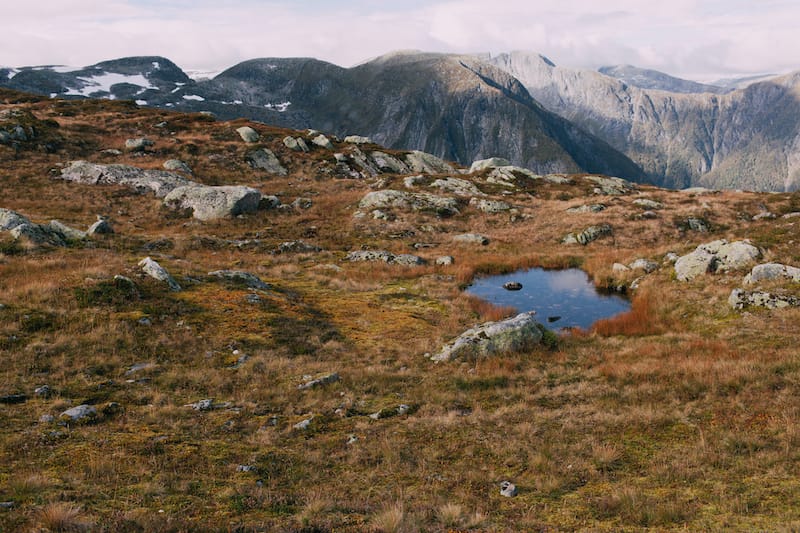 This Norwegian mountain is over 972 meters and overlooks Balestrand's center.
It is not an easy hike, so make sure you're in the condition to do it! And make sure you do it with someone in case conditions change (which they may).
Once you arrive at the top you will be able to see the Sognefjord out toward Stolsheimen and toward Fjaerland and Leikanger. It is truly magnificent.
Austevoll
So, this might be a random selection to put on a list, but I had such a wonderful autumn visit to Austevoll that I just couldn't leave it off this guide.
I visited this coastal village and island as a day trip from Bergen and it was utterly perfect.
To be honest, what lured me to Austevoll was being able to see the Atlantic Ocean without obstruction. While this may seem like an odd thing in Norway, it wasn't for me.
I lived near Bergen at the time and on the Bjørnefjorden, one of the largest fjords in Norway.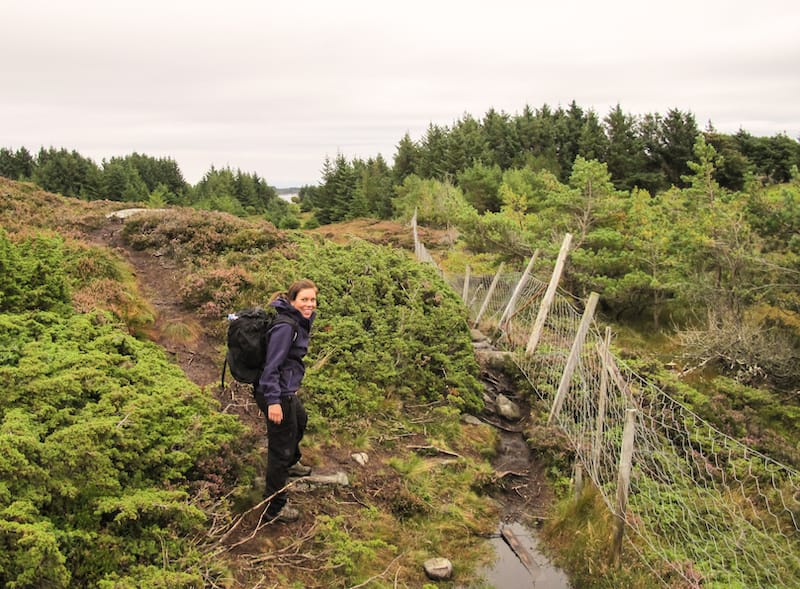 Every time I looked across the fjord, I saw the Folgefonna Glacier and mountains, but never just an open ocean.
Something about me craved that openness and I used Austevoll to grant me that wish.
While the open sea was a great thing to view during autumn, it was the hike that really was enjoyable.
It was muddy and fun and the smell of the salty air over the changing leaves and environment is a scent I'll never forget.
So, if you're in Bergen and looking for something very off the path, consider a day trip to do some Austevoll coastal hiking.
What to Eat During Autumn
Some people in Norway love the food during autumn and some don't.
When I lived there, I LOVED it. In fact, aside from Norwegian berries, it was my favorite thing about Norwegian food.
Here are some things to eat in Norway in October and other parts of the autumn season.
Mushrooms
Fårikål (mutton and cabbage stew- one of my favorites)
Root vegetables
Crab and lobster
Game (deer, elk, and more)
Apples
Pears
Lingonberries (season usually lasts until September but sometimes carries into October)
Norway in Autumn Packing Essentials
As indicated a few times in this guide, what you should pack truly depends on where you will visit during the autumn months.
We think you can't go wrong with layering, however. I would absolutely bring a good rain jacket and a waterproof bag too.
Check out our guide to what to bring to Norway in winter– most of the tips are applicable in autumn with the exception of a huge winter parka and crampons.
If you're looking specifically for things to pack for Oslo, check out our packing list strictly for Oslo.
We hope this our travel guide explaining if you should visit Norway in October helps you decide whether this autumn month is the right time to visit the country.
If you have any questions or tips, please leave them in the comment! Thanks!