Traveling to Oslo can be very stressful if you aren't exactly sure what to pack or what you'll need. The seasons vary, daylight hours are extreme, and buying things on the spot in Oslo is not a cheap endeavor.
Are you planning your trip to Oslo last minute?
If youʻre booking your trip to Oslo last minute, we have you covered. Below are some of the top tours, hotels, and more!
🇳🇴 Top Experiences and Tours in Oslo:
🛌 Top Hotels in Oslo:
🚗 Looking to travel around Norway independently? Click here to check Norway rental car rates!
This is a quick Oslo packing guide for those visiting Oslo, Norway. This Oslo packing list is a quick overview that will include clothing, electronics, and a few insider tips.
If you're traveling to Oslo in winter and want additional recommendations, consider checking out our things to pack for Norway in winter guide.
Oslo Packing List: 10 Useful Things to Bring to Oslo
Oslo is cold. I'm not going to sugar coat this. I lived in the city for four years and even though I got used to it, it was still a rude awakening every time winter rolled around. Summers? Well, they are colder than most places too but were pretty pleasant, in retrospect.
During the summers, you will have extremely long daylight hours. In fact, you will never see pitch-black nights. During the winters, the sun barely makes it over the horizon and it is dark. Summers are mild and you will see temperatures in the 70s, maybe 80s (low 20s Celsius on most days for Europeans).
During the winter, it is just cold. Expect negative temperatures. Temperatures are far below freezing and there were times where it dipped into the -20s. I never had my nostrils freeze until I spent time living in Norway. Nevertheless, dressing for Oslo's weather is essential to enjoying the city. This Oslo packing list will help.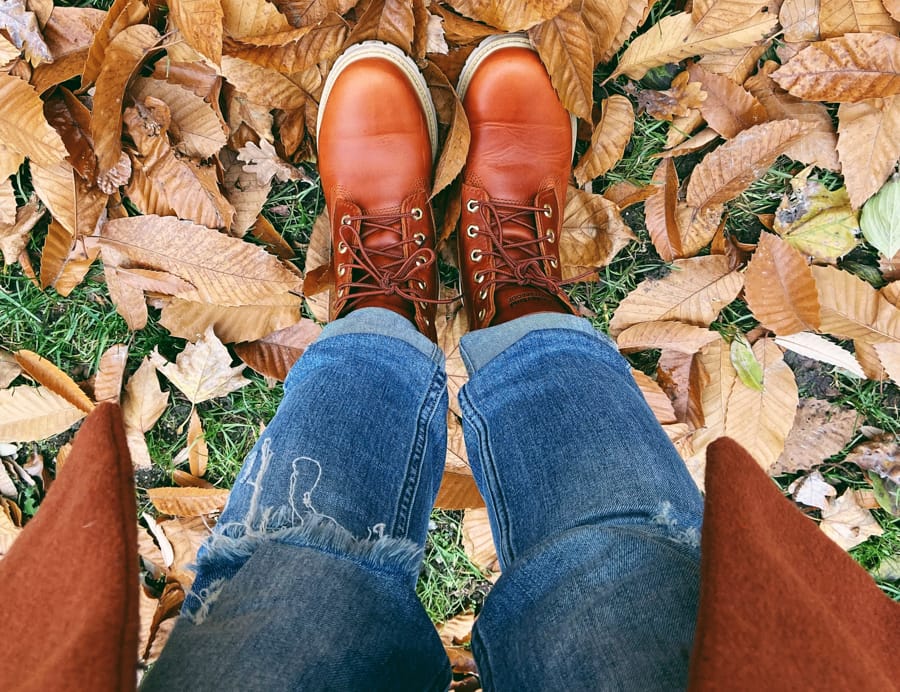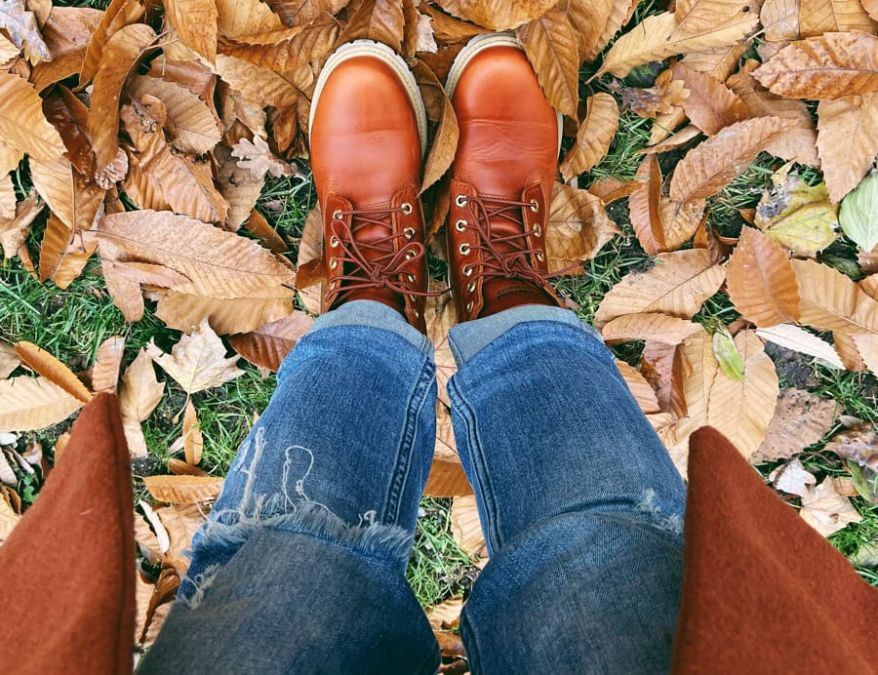 If you forget to pack something for Oslo, don't worry. You can find everything you need is Oslo… BUT, it is not cheap. Just do your best to pack what you need so that you're not scrambling around having to spend absurd amounts of money on something you already own back home.

What to Pack for Oslo
Mobile Power Bank
Recommended season(s): Spring, Winter, Autumn
As you probably already know, Oslo is cold and the weather will drain your phone in an instant. And, that will be a real shame as you won't be able to take photos and show people back home how awesome Oslo is (trust me!).
One way to keep this from happening is to travel with a mobile power bank to Oslo. I always use a power bank with 25000mah for my travels as I don't have to continuously recharge it and I can use it at least 4-5 times without charging it up.
Obviously, you will not likely need a power bank for temperature drains during the summer, but Oslo in winter, autumn, and spring can present travelers with cold temperatures that will not be your phone's friend. Don't travel without a power bank!
Norway Guide Book
Recommended season(s): All year
Blogs are great (seriously… I love them and I'm not just saying that because I'm a blogger!). BUT- guidebooks offer a tangibility that blogs don't and there is still something nostalgic about a good, old-fashioned guidebook in your hands.
We recommend purchasing Fodor's Travel 'Essential Norway' for your trip to the country. Why this one? Well, we helped write it! Aram and I covered all of Arctic Norway and while Oslo wasn't our chapter we wrote, we are confident that Fodor's chose a great source and person to write it. This guidebook was published in February 2020.
Reusable Water Bottle
Recommended season(s): All year
I have been using my Klean Kanteen for so many years. And every time I leave one in an airport or at one of my many homes, I immediately order another. So, now, I kind of hoard water jugs… which is essentially no different than purchasing one-time throw away plastic bottles if you think about it.
Fortunately, Norway has some of the world's best water. There is truly nothing like it. You can drink from everywhere in Norway and the water is essentially fresh, cold, and delicious. There is absolutely no reason not to tote a water jug along with you for the ride. My Klean Kanteen served me well living in Oslo and still serves me well when I travel there.
If you're looking for a more stylish water bottle and something with Nordic design, I actually have some great recommendations for that too. I have this teal water bottle from HAY (Denmark) that I love and keep at my office in Armenia. You can order it here if you're in the United States or here if you're in the United Kingdom. I also love these beautiful bottles by Glacial (Sweden) and have it in 'teak wood' and 'birch'. My Glacial bottle even took itself to Kazakhstan for pretty photos like the one below.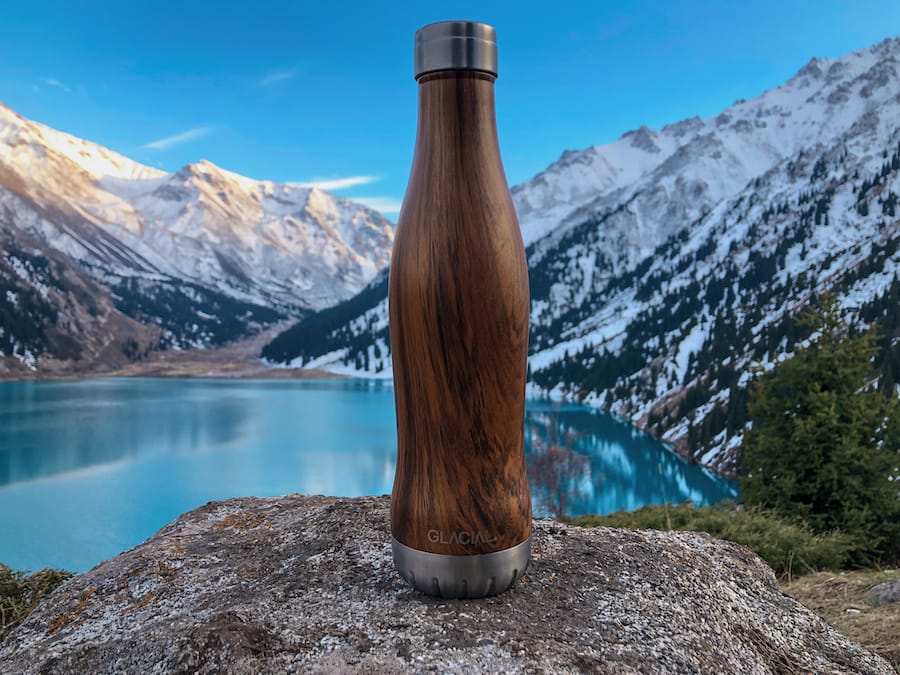 Boots for the Season
Recommended season(s): All year (I listed options for all seasons below)
I pretty much wear boots year-round in Oslo. They go seamlessly with all outfits and the nights are generally cold or cool in Oslo no matter what time of the year it is – Norwegians will state otherwise, but trust me on this!
If I am traveling outside of the snow season to Oslo, I prefer to wear my black, vegan Dr. Martens. They pretty much look the same as leather Dr. Martens and never end up with scratches or anything in them… and they are high-quality. I also really love my rust-colored Timberlands. Which are apparently a guy's boot but whatever. I like them.
Are you a guy? If so, you will love these boots which are similar to the ones Aram wears on a daily basis. Or my Timberlands.
If I am in Oslo in winter, I wear snow boots because there is probably snow on the ground. The snow boots I wear are these exact Sorels. They are warm and pretty lightweight for a snowboot. Aram wears Sorels as well, but these black ones.
Moisturizer
Recommended season(s): All year, but especially winter
One thing that you won't realize you need in Oslo but I can assure you that you do is a really good moisturizer. I hate super expensive beauty products when I travel because I have a knack for making them spill, so this one from The Ordinary is my go-to. The Ordinary's Natural Moisturizing Factors + HA is my recommendation as it is lightweight and won't feel heavy on your skin.
I started using The Ordinary's products a year or two ago and have noticed a drastic difference on my skin since (for the better). While they are pretty trendy right now, they are also insanely affordable compared to other brands on the market, so I have no issue recommending them. You can purchase them at Sephora (USA), HBC and Sephora (Canada), Douglas (Germany), Boots (UK), and more.
Sunscreen
Recommended season(s): Summer
I know, I know, sunscreen……… in Oslo!?
I learned this the hard way when I lived in Norway. The sun may not feel hot in the North in the summer, but it is LOW. And because it is closer to the Earth as a result of the planet's tilt, it is much stronger and more powerful than you would ever imagine. My worst sunburn ever took place in BERGEN of all places.
I got completely burnt when it was 16C (like in the 60s). That is why I am recommending you bring some sunscreen with you to Norway if you're heading there during summer. And it will be cheaper to buy abroad than to buy once you get to Norway. I recommend this top-rated sun protecting cream from Sun Bum.
Power Strip + European Adapter
Recommended season(s): All year
If someone were to ask me what I also bring with me no matter what when traveling, I would automatically say a power strip. I use one that has plugs that fit most of my devices and electronics (in this case, European plugs) and one that has some places for USB ports. I even keep one of these in my backpack as I am going to cafes because gosh forbid I not be able to drop everything and charge a device.
If you're coming from the US, for example, you will want an American power strip to fit all of your devices and a European adapter to throw on the end of it. And low-and-behold, you only will need one adapter for everything. If you're coming from the UK, same goes.
If you're coming from Europe, you won't need the adapter, but simply a power strip to charge everything all at once with ease despite maybe having limited sockets in a hotel room.
Trust me, a power strip and adapter will be your favorite travel hack in the future, too!
Medication You Need
If you're going to Oslo and require medicine with you, be sure to bring it with you to Norway. Getting an appointment once you're already in the country is no easy feat and it will not be cheap, either. There are also many regulations on drugs that might be over-the-counter in other countries. Don't forget your day-to-day medications and bring appropriate documentation with you if it is something you need to bring a lot of!
Norwegian Phrasebook
Recommended season(s): All year.
Um, Norwegians will speak freakishly stellar English and it might even be better than your own native English (sheepishly raises hand here). But, that is what makes it fun to learn a few Norwegian words.
Everyone else will just be getting by with their English, but trying a few words of Norwegian is the easiest way to get a compliment from a Norwegian person and it can be a good conversation starter.
I actually find the Norwegian spoken in Oslo to be pleasant sounding and fun to speak. Norwegians won't make fun of you if you screw it up- they will be impressed you tried. This Lonely Planet Norwegian phrasebook is a great starting point
High-Quality Rain Jacket
Recommended season(s): Spring, Summer, Autumn
I never travel without a rain jacket these days… especially when I am traveling to the Nordics. I have a black one from Samsøe & Samsøe (Denmark) and a teal one from Rains (Denmark). While it is easy for me to pretend Oslo is sunshine and blue skies year-round, that is absolutely a lie and it does rain there sometimes.
I hate umbrellas even though I have a really nice one from Happy Swedes. And the reason I hate umbrellas is that I lived in Bergen for a year, aka 'The Umbrella Graveyard'. As soon as you get an ounce of wind, the thing is destroyed. I learned that a waterproof backpack and a rain jacket can go a long way in the Nordics!
You will find a rain jacket useful in spring, summer, and autumn. Bring a parka for winter.
Bonus: Travel Insurance
Oslo is pretty darn safe, most of the time. But, just like anywhere in the world, you can't necessarily predict mishaps or other things that could go wrong and your trip to Norway will be no exception. We recommend traveling with SafetyWing, a Norwegian company that prides itself on worldwide coverage at an affordable price.
>> Click here to get a Norway travel insurance quote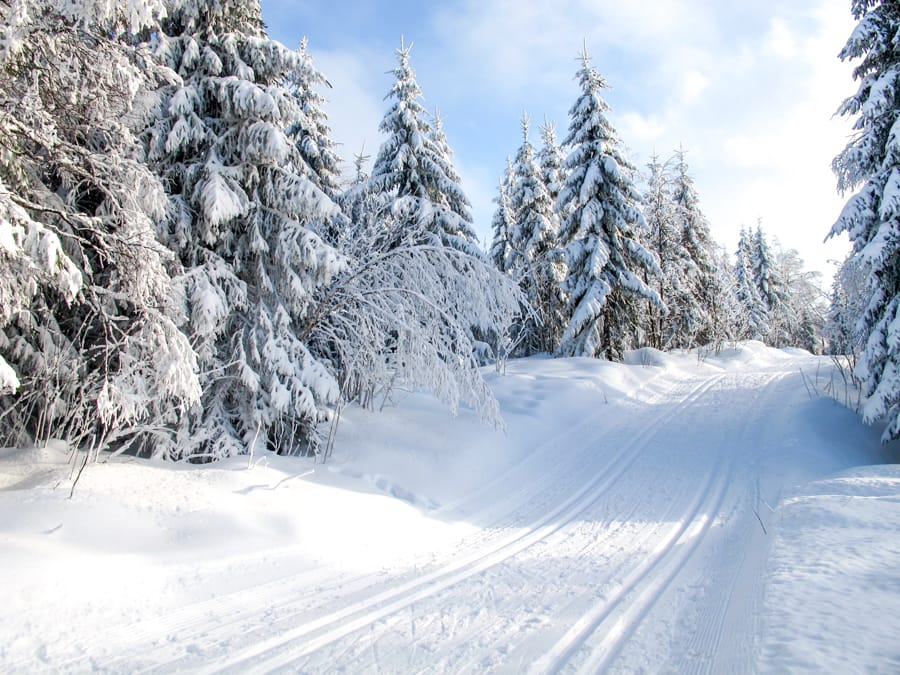 There are many more things you could pack for your trip to Oslo but we hope our Oslo packing guide is a good starting point for your trip. If you're visiting Oslo in winter, be sure to check our Norway winter packing guide for additional recommendations. Please drop us a comment or email if you have more questions! God tur!
More Oslo Travel Guides