Most people tend to visit Lapland during the same time of the year… the cold and snowy months.
This is a post that details why you should travel to Lapland in autumn, a time that is actually the best for the northern lights, prices, and fall foliage.
Are you planning your trip to/from Lapland last minute?
If youʻre booking your trip to/from Lapland last minute, we have you covered. Below are some of the top tours, and more!
🇫🇮 Top Activities and Tours in Rovaniemi/Lapland:
🛌 Top Hotels and Lodging in Rovaniemi:
Arctic TreeHouse Hotel (famous place by Santa Claus Village)
Hostel Koti (a budget option w/ private rooms)
Apukka Resort (glass igloos in a remote location)
Arctic Light Hotel (top-rated in Rovaniemi)
🚗 Looking to travel around Lapland independently? Click here to check Finland rental car rates!
Why You Should Visit Lapland in Autumn
I have only visited Lapland one time prior to my recent trip to Rovaniemi, Finland.
And, depending on who you ask, Ruka and Kuusamo may not even be considered Lapland by Finnish standards.
I like to think that it is, however.
My trip to Rovaniemi in September really shined a light on tourism in Lapland and how much the autumn and summer months have to offer to travelers… but no one seems to know about it and they continue to flock to the north during the winter.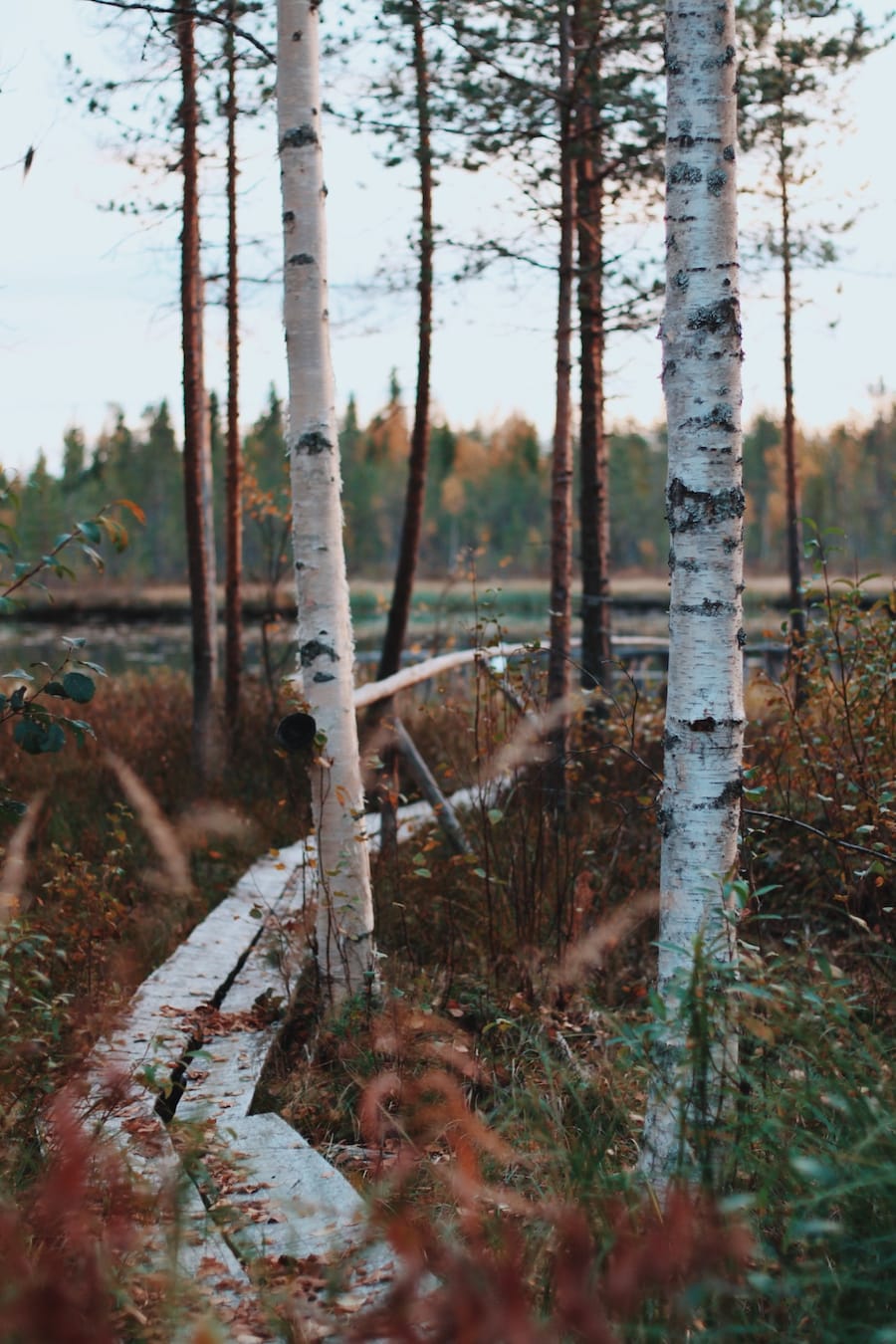 I was truly blown away at all that Lapland had to offer during the autumn season… and I am fully convinced that fall is the BEST time to visit Lapland.
These are nine reasons why I think you should consider visiting Lapland in autumn … and not in winter.
Many of you may dispute this (let's be honest, Lapland is amazing any time of the year), but I truly believe that autumn in Lapland is Finland's best-kept secret.
**Please note that a lot of this refers to Rovaniemi specifically, but I think that most of this fits pretty much anywhere in Lapland.

Autumn is the Best Season for the Rovaniemi Northern Lights
Yep, autumn is the best season to see the northern lights in Rovaniemi. Most people assume December is best but they are not at their strongest then.
Everyone I met constantly reiterated how shocking it was that people had no idea that autumn was the best season for this.
Nevertheless, Finland's north has relatively clear skies at night during the autumn and the activity is generally better.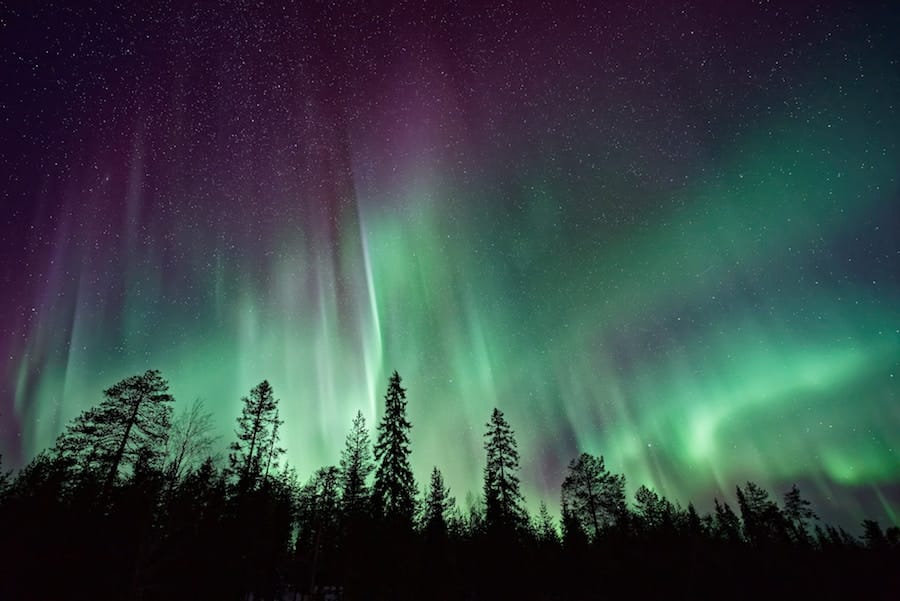 I have seen the northern lights in both autumn and winter. I actually prefer watching them in autumn because the weather is milder.
While a parka is still recommended, it is usually around -2C to 4C during the night in September and the temperatures slowly get colder as the months tick down to winter.
Trust me, -2C is far more tolerable than -25C during the night in December or January!
In addition, you have less chance to be on a super crowded aurora tour during the autumn.
I had two separate tours that involved the Rovaniemi northern lights at the end of September.
One tour had about seven people (and we didn't run into other groups). The other tour ended up being just me.
I will take this any day over packed craziness during the winter months.

Hotels in Lapland are Cheaper
Since winter is the high season in Lapland, the hotels in the north and in Rovaniemi are expensive.
Not just the hotels, but guesthouses, hotels, apartments… everything.
The Glass Resort is a newer accommodation near the Santa Claus Village and it runs for $900 a night during the winter.
During autumn? It is only $290 a night.
I met a guy who puts his garage converted into an apartment on Airbnb and in winter it goes for over $300. During autumn?
Only $59 a night. That is a substantial difference to pay for a bit of snow and darkness, let's be honest.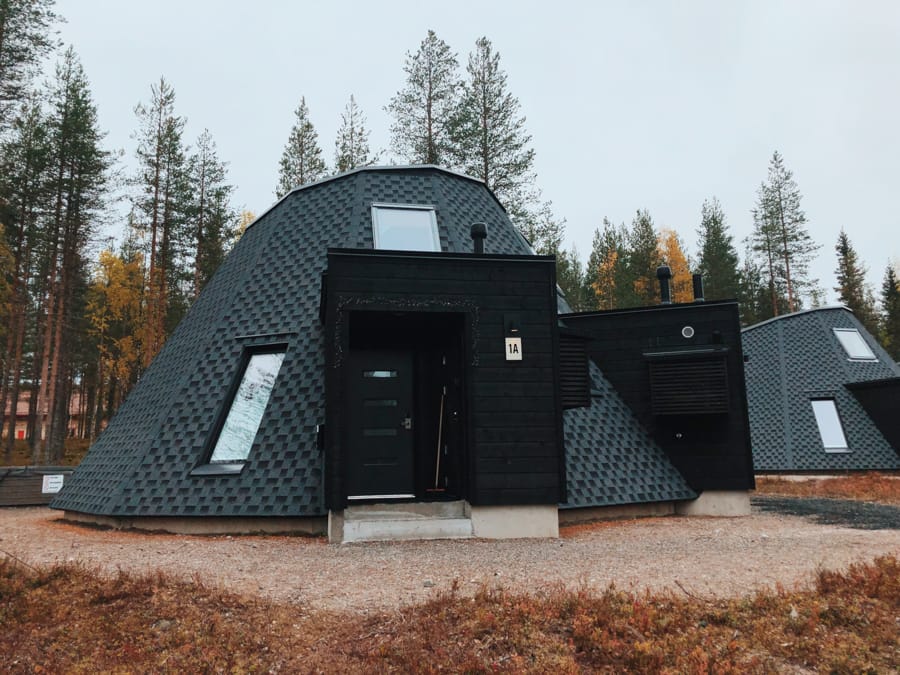 While there are a plethora of accommodation options in Rovaniemi, they all will skyrocket in price during the winter months.
This isn't to deter you from visiting Rovaniemi in winter but it is merely to let you know that the prices in autumn are far more affordable, making the region and all the awesome things to do in Lapland much more accessible to people.
Autumn in Lapland is So Colorful
Summer is green and winter is white. Autumn? Red, green, orange, yellow… and if you include the aurora… pretty much every color under the rainbow.
I was really enamored at the colors of the trees and fauna in Rovaniemi during autumn.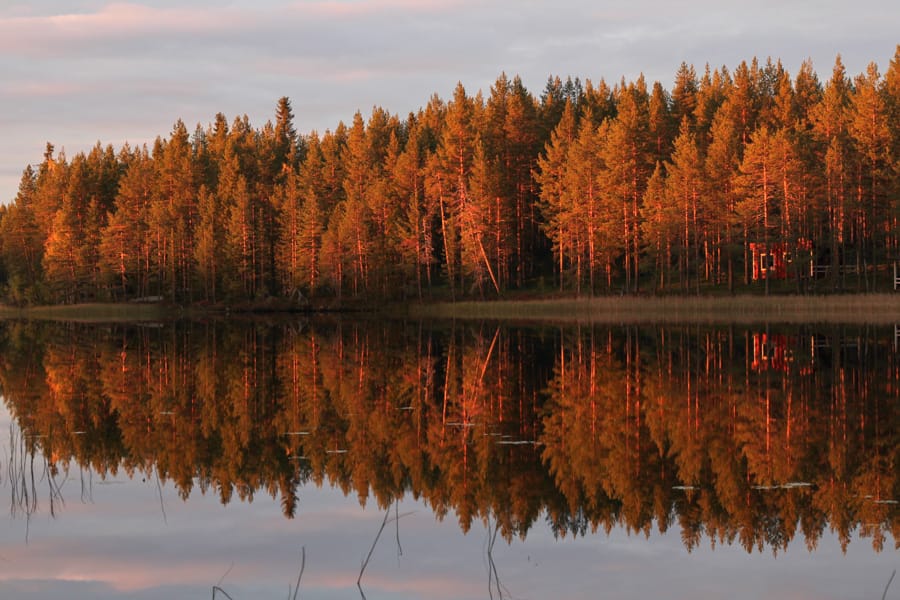 I spent almost all of June this year in Arctic Norway, including Nordkapp, and it blew my mind, as it always does, but there is just something about Lapland during autumn.
The air has a fierce chill to it and you know that longer days are on the horizon.
The birds are eagerly starting their migrations and the businesses are stressfully gearing up for the high season.
But, the trees and landscape seemed content and had a calming vibe that left me captivated by it.
I had the chance to see the Arctic forests and even areas of bogs.
Never forget to look down into the bogs and wetter areas when you're in Lapland in fall… there were cranberries everywhere!
I even found a few remaining blueberries and lingonberries scattered throughout the forest.

You Won't Need as Much Clothing
While this seems like a small thing, if you're one who is traveling from warmer climates, such as India or Australia, this may be a really important thing for you.
The fewer clothing items needed results in a cheaper trip and the less luggage one must haul around for their trip.
I met a lot of Aussies who were traveling for weeks or even a month at a time… no one wants to have to drag around a massive parka the entire trip if they are spending 80% of their vacation in southern Europe.
If you do get cold and insist on a heavy parka for the Lapland autumn, you can actually rent gear in Rovaniemi at Lapland Safari.
They rent out clothing, shoes, tents, and more.
Santa Claus Village Is Not That Crowded
One of the main reasons that people flock to Rovaniemi in winter is to meet Santa Claus at Santa Claus Village.
The complex is rammed with people in winter.
While the snow certainly does add to the charm of it all, just imagine going during autumn where you really don't have to wait in line to visit Santa and when you can send postcards there with ease and not have to spend an entire day doing it.
I visited Santa Claus Village in autumn and there was no line to wait in to visit Santa.
In addition, depending on what you ask him for… he just may not have enough time to get it sorted by Christmas if you wait too long.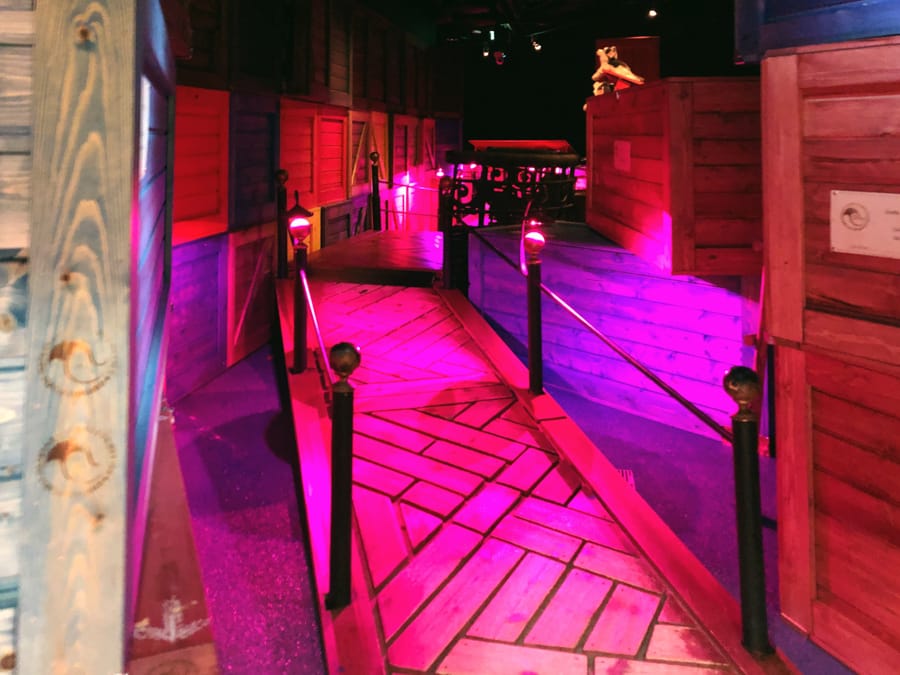 I really wanted to ask Santa to enlighten people on climate change as my Christmas wish this year, but I figured even the 90 days he had until Christmas wasn't enough to convince climate change deniers that science is actually real.
Nevertheless, the complex is far less crowded than it would be closer to the Christmas season and if you visit Rovaniemi in December.
Santa Claus Village has delicious restaurants, cafes, souvenir shops, a post office, lodging, and more… and it is all easier to manage and explore during autumn than it is during winter.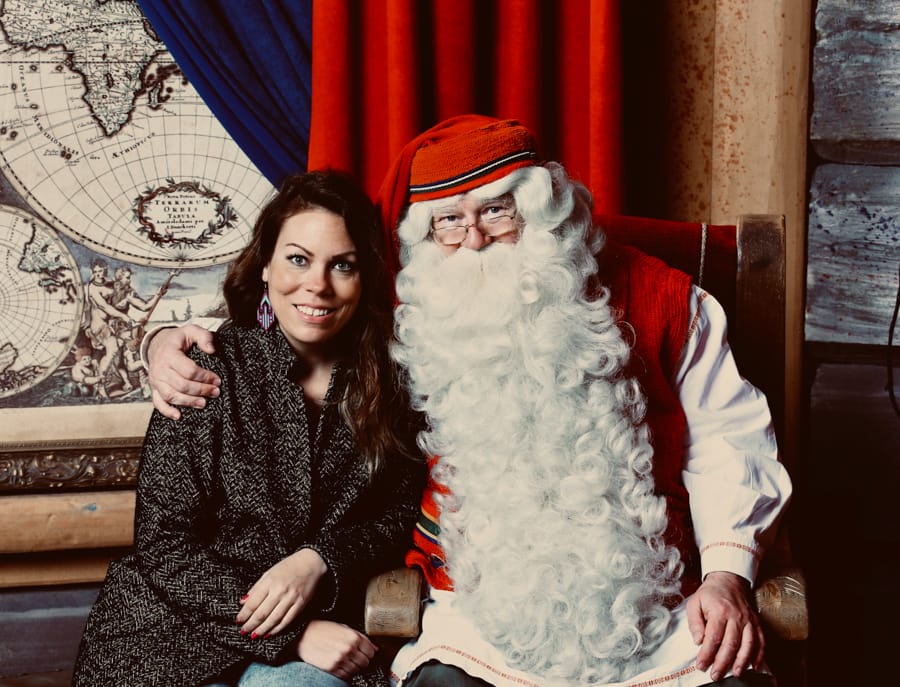 It is Easier to Get on Tours in Rovaniemi in Autumn
If you plan to do many tours and excursions when you visit Lapland, you will be pleased to know that it is much easier to do them and even book them more last minute during autumn than in winter.
As I mentioned above, I had two Rovaniemi tours that literally just had me on them.
There would have been others had people booked them, but I ended up with a private tour instead.
You will also get to experience a large variety of tours during autumn.
While there are some activities that you can only do in winter (ice hotel, snowmobiling, and snowshoeing), during the autumn you can do a mixture of 'summer' tours and 'winter' tours.
One day I went fat biking during the day and floating under the auroras in the evening.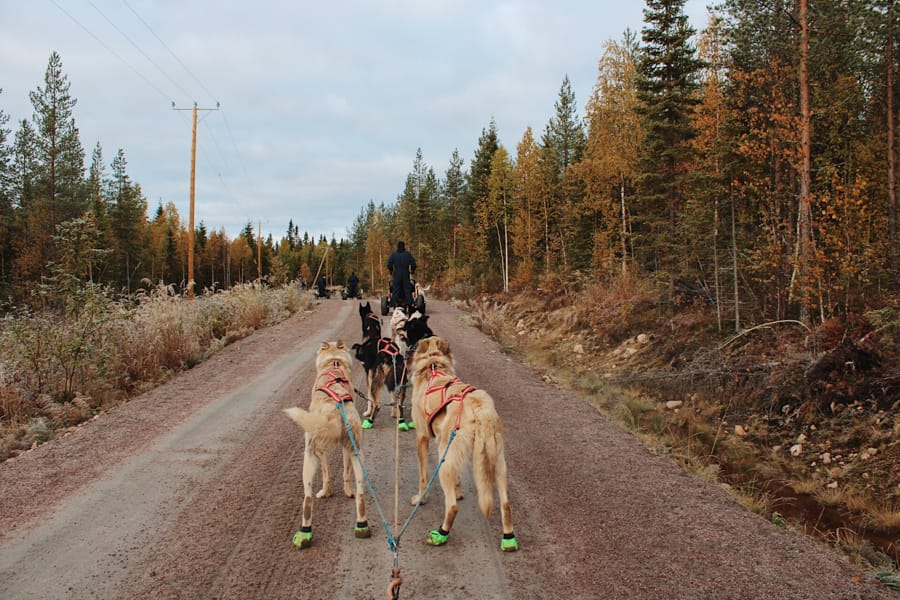 If you're keen on taking a husky tour, you may not get to do so by sled, but you will be on a different means of transport that the pups use to get in shape during the warmer months that are void of snow.
As someone who has been husky sledding in winter and autumn, I actually thought the experience was pretty much the same, minus the snow, and I was able to feel my toes during the autumn tour.
In addition, you can meet the husky puppies during autumn!
The operators don't allow this during the winter months as things are crazier.

Rovaniemi Still Has Normal Daylight Hours
After living in Norway for four years, I really came to appreciate autumn and spring simply for the normal daylight hours.
Winters are dark and dreary.
Summers are long and have too much light.
Both screw up sleeping patterns. But spring and autumn rock.
I travel time zones quite a bit and if I am going to be honest, adjusting to a place with constant darkness when you're coming from somewhere with normal daylight hours in winter is difficult.
It just makes me sleep the entire time and who wants to end up in Lapland only to be tired all day because the sun never emerges over the horizon?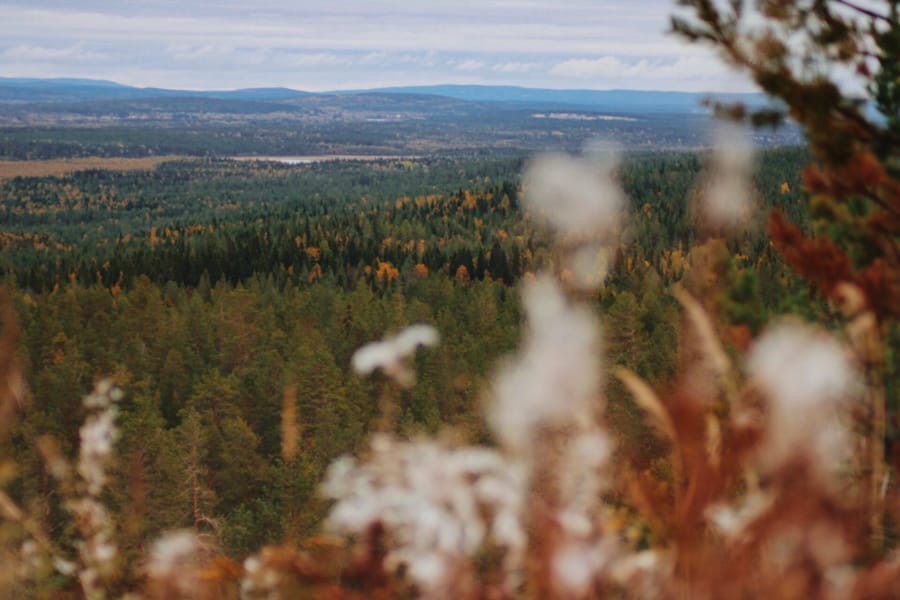 If you're coming from afar or even somewhere in Europe that is not a Nordic country, you may struggle with the constant darkness more than you expect you will.
It can really mess with sleeping patterns. At the end of September, the daylight hours were pretty normal and the sun came up at like 7am or so and went down at about 8pm.
Flights to Lapland are Cheaper and More Available
Unless you're flying on a chartered trip (there were many Thomas Cook flights heading to Rovaniemi in winter which will, unfortunately, not be the case this year), flights can be expensive and you will need to book ahead.
While there are additional flights added during the winter, they book up fast!
Flying to Rovaniemi or Lapland during autumn will give you cheaper options and perhaps more of them as you don't need to book as far in advance.
Also, remember that flying during the winter can leave room for delays (not so much in Finland… but other places that are not equipped for unexpected winter weather) and that could throw a wrench into your Lapland holiday.

Off-Season Travel Can Be Far More Sustainable
This isn't rocket science. Traveling off-season can allow for a more sustainable travel experience.
You're helping the local businesses actually survive (and hopefully thrive!) during the seasons when business usually isn't as fruitful.
By needing to purchase less clothing for the trip, you also are helping perform a greater deed for Mother Earth.
I always call off-season travel or traveling to lesser-known destinations 'spreading the wealth' and you can do a lot of good in Lapland by choosing to travel to the region in Northern Finland during autumn (or summer and spring even though I think autumn is the best).

What to Pack for Lapland in Autumn
I will have some Lapland packing lists coming out soon, but I will note that the following things were extremely useful when there:
⇒ Klean Kanteen water bottle: This water bottle is my best friend when I travel.
The water in Finland, especially Lapland, is so pure, cold, and refreshing. Plastic sucks and you really should tote along a reusable water jug for your autumn Lapland journey. Click here to see which Klean Kanteen I use.
⇒ Headlamp: Um… I forgot this actually. I always travel with it, even during the summers, but it slipped my mind to bring this time. While many tour companies will give you one, it is always great to have your own.
These are needed for taking pictures of people underneath the northern lights. Click here to see which headlamp I recommend.
⇒ Lonely Planet Finland: Obviously, I recommend reading blogs before your trip.
But, it is especially handy to have a guidebook in your hands when you're actually on the ground during your trip.
Wifi is sometimes sparse when out in nature, but your guidebook won't let you down.
We recommend Lonely Planet's Finland book for the journey. You can click here to purchase a Finland guidebook.
⇒ Good mittens: Gloves suck… I'm just going to say it. Don't worry, I still wear them because they are cute, but they don't keep hands warm at all. Mittens, on the other hand, DO.
I usually travel with my mittens that were hand-knitted for me in Norway.
I forgot them while traveling to Rovaniemi and my hands froze. Tour companies actually had some pairs I could borrow but I really missed my own.
You also can't borrow mittens if you're heading around the city itself. Click here to see my recommended mittens for Finland.

Autumn Tours in Rovaniemi
I will do a separate post with tours for all seasons in Rovaniemi, but there were so many options for autumn that it blew even my mind!
Do consider that anything involving snow will likely not be an option during September or October (and likely into November).
Here are the tours I went on in Rovaniemi during autumn that I highly recommend to those visiting:
I can actually recommend every single one of these tours with fervor.
They were all fantastic and this is the first trip I have taken where I thought everything was top-quality and with ethics and sustainability in mind.

Where to Stay in Rovaniemi
There are several places to stay in Rovaniemi and fortunately, during the autumn, it is far cheaper to find accommodation than it is in winter!
Here are some of my top recommendations for accommodation and hotels in Rovaniemi in autumn:
Glass Resort (Splurge)
This unique lodging opened in 2017 (more glass apartments were just added this year) and Glass Resort offers guests a one-of-a-kind experience at their accommodation.
Each apartment has a lot of windows (hello northern lights), a hot tub, and really modern, Nordic design.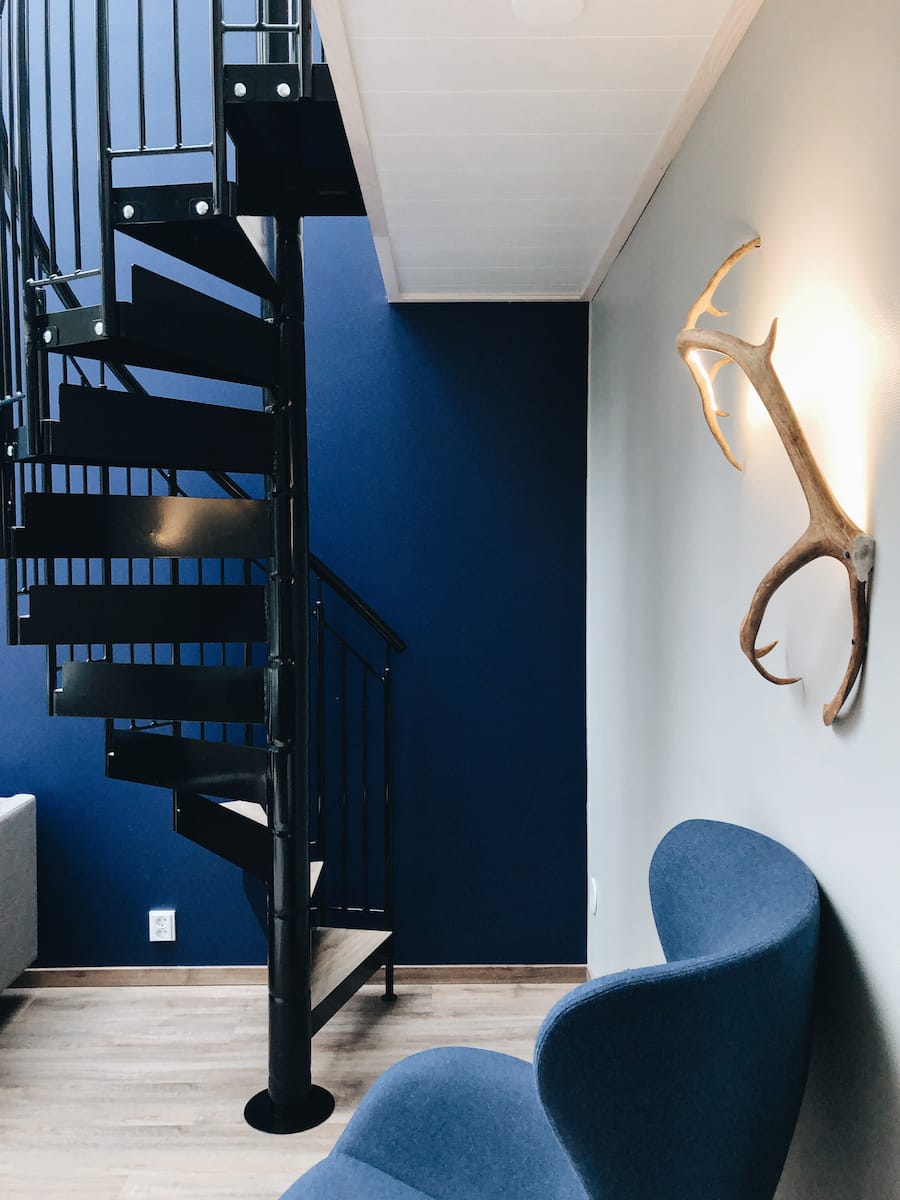 They each have a sauna inside. All stays come with a complimentary breakfast.
This is pretty much my dream place to stay and it is located within a short walk of Santa Claus Village.
Click here for rates and availability.
Arctic Light Hotel (Splurge)
Also a splurge is the Arctic Light Hotel, located inside the Rovaniemi city center.
This beautifully designed, modern hotel has fantastic rooms that are comfortable and offer a hip aesthetic.
The lobby is also colorful and inviting and they are rumored to have the best breakfast in town… so popular that even the locals take advantage of it.
They are located right across the street from several tour companies where you will meet for your excursions.
Click here for rates and availability.

Hostel Koti (Mid-range & Budget)
Hostel Koti is just as much a hotel as it is a hostel. There is a section of the property dedicated solely to those with private rooms and it is quiet and the rooms are fantastic.
They have comfortable beds, nice showers, and a wardrobe to hang your belongings.
All rooms offer a modern, Nordic aesthetic. The hostel area offers dorms but nothing is crazy and loud like other hostels. There is also an on-site sauna (because you're in Finland and Finland is awesome).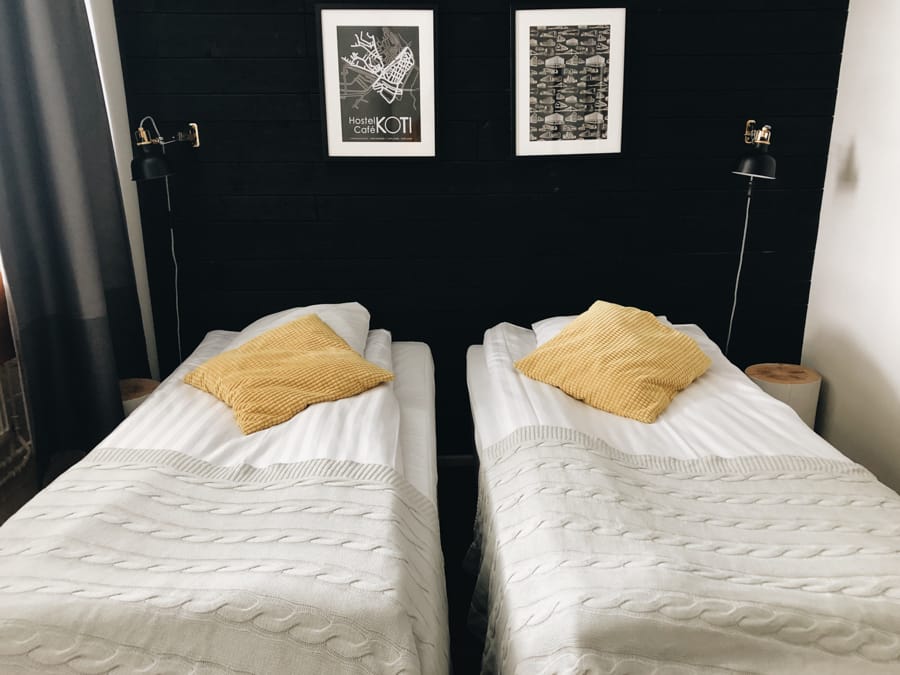 One of the best things about Hostel Koti is that it is kind of a cultural center for the city. There are a lot of locals coming in for meetings, lunch, and just to hang out.
The lobby is large and more-or-less doubles as a coworking space. Their breakfast (included in the room) had sandwiches as well as hot porridge.
The lunch that is offered is about $10 and it is all you can eat… they have soup and many sandwiches, salads, and sides. There are always vegan options, as well. Click here for rates and availability.
Do You Need Travel Insurance for Finland?
Yes, of course. Finland is extremely safe, but accidents do happen and you never know what you're going to run into.
I actually fell off of my fat tire bike when I was on a tour and if it hadn't been for the soft blueberry bush acting as a cushion for my fall, I could have been seriously injured.
We recommend SafetyWing for insurance. The Norwegian company is reliable and offers worldwide policies at an extremely affordable price compared to other companies.
>> Click here to get a Finland travel insurance quote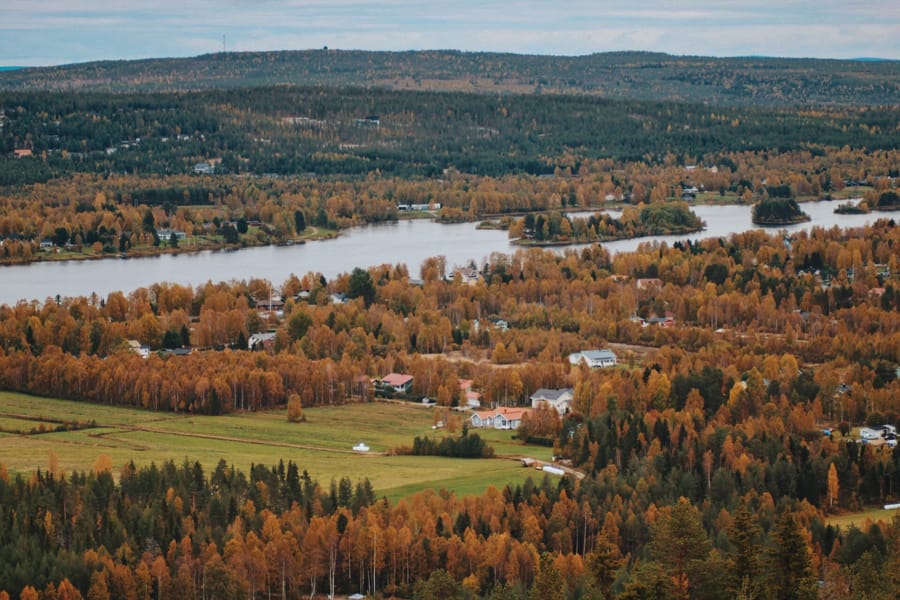 While I definitely don't discourage anyone from traveling to Lapland in December or another month during the winter, I do advise you to sit down and figure out exactly why you're heading to Rovaniemi and Lapland in the first place.
If it is for the northern lights, autumn is ideal. If it is for Santa Claus village… do you mind lines and crowded places? If so… consider autumn. If not, winter is fine.
If you're looking to experience nature, autumn is great. Snow? Maybe late autumn or early spring.
There are many reasons to visit Lapland and I hope you have the chance to see this incredibly beautiful and magical place one day!
The trip was definitely one of my highlights this year and I can't wait to return to see what other seasons have to offer!
More Lapland Travel Guides