Saariselkä is one of Northern Finland's most popular resort towns – it offers adventure, snowy landscapes (well, in winter), and the magical northern lights.
This guide details and reviews my stay at Northern Lights Village Saariselkä, one of the most iconic glass igloo hotels in the area.
I will tell you why I booked a night at Northern Lights Village Saariselkä and whether or not I think you should too. I will also explain how to book your own stay if you think this is the perfect hotel for you!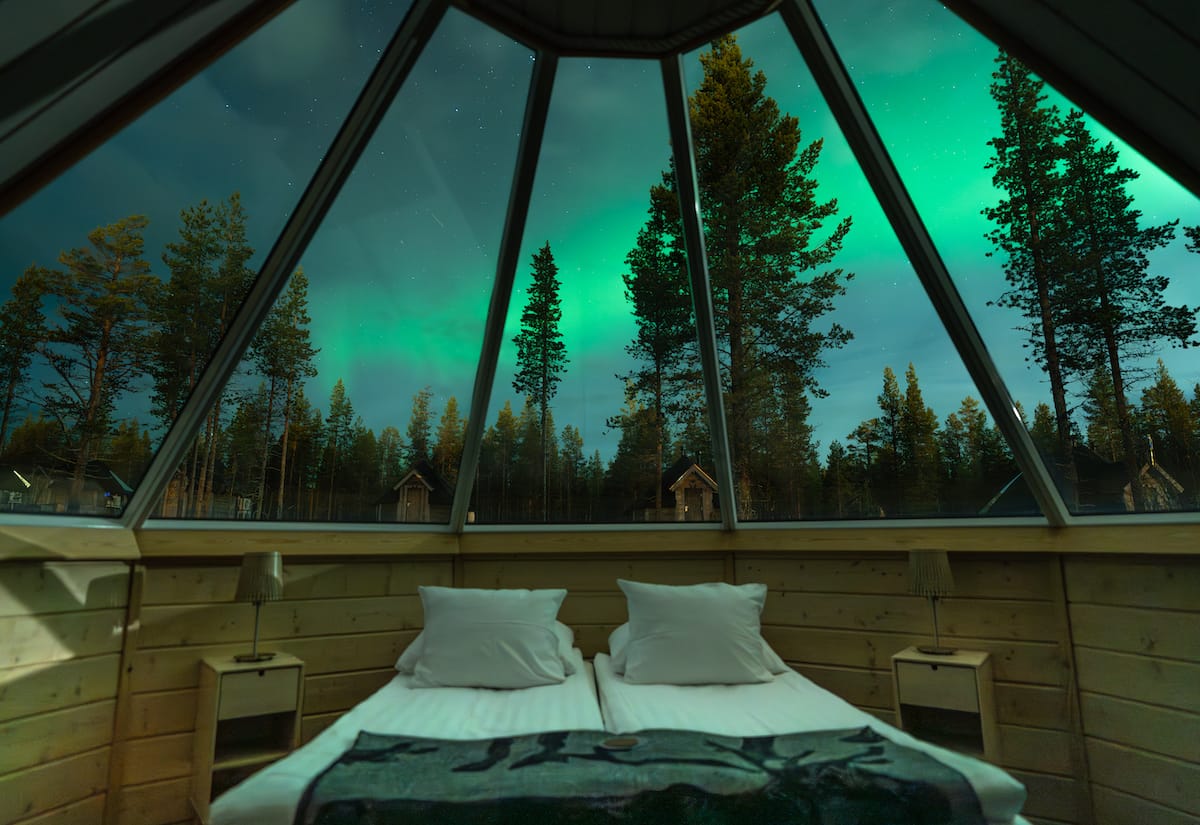 Let me preface this post by stating that I went there in autumn. I tend to do most of my northern lights trips and hotel stays in autumn because it is the best season for the northern lights and it is far easier (and cheaper!) to find accommodation then.
But, like any property in Finland, each season has its perks!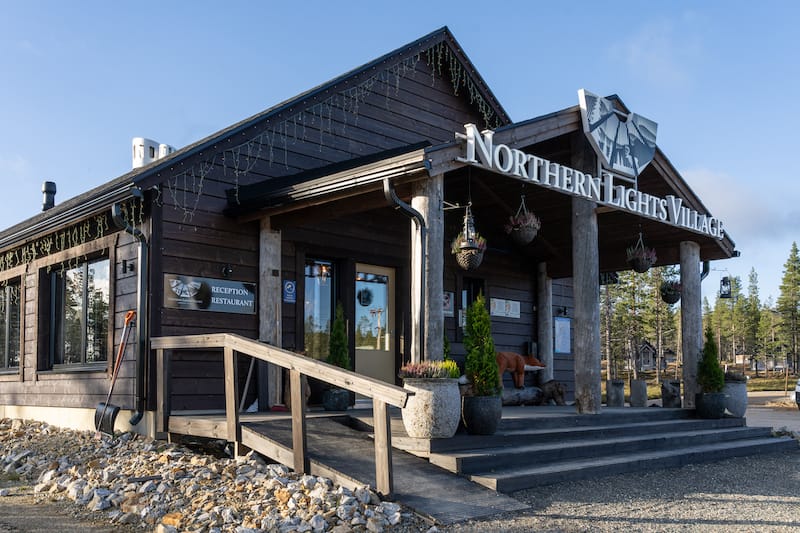 Let me know if you have any questions about my stay in the comments. Thanks!
About the Northern Lights Village in Saariselkä
The Northern Lights Village in Saariselkä is much more than a place to sleep – as they state on their website, they specialize in offering immersive Arctic experiences with their glass igloos and portfolio of tour options.
Not only do they offer unique accommodation and bucket list tours, but they also offer a buffet and a la carte restaurant with some extremely delicious food.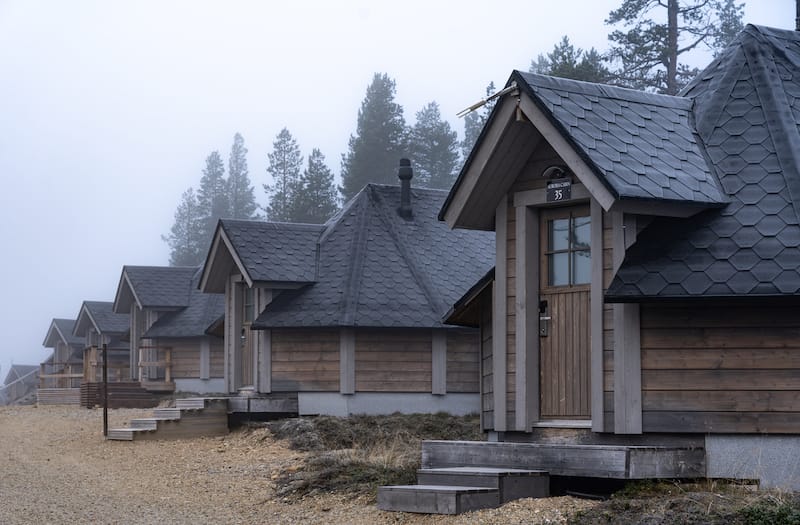 One thing that I found special about the Saariselkä Northern Lights Village is that they offer packages to guests. While you can book activities on the spot, you can actually see what kind of offers they have directly on their website.
Usually, they include an extended stay and you will have the chance to do a few tours during that time. I do find that this is still a pricy option even if it offers 'specials'. The high season in Finland is no joke!
The Saariselkä resort was opened in 2016 and managed by Markku Inkilä and Susanna Inkilä (husband and wife).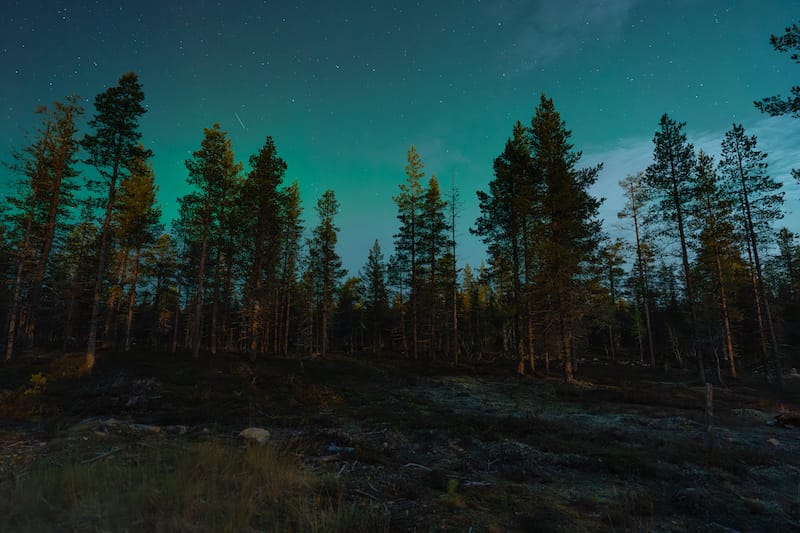 One thing that I think makes the Northern Lights Village unique is that Markku has been passionate about northern lights photography for years and has had his photos published in various media outlets around the world.
Why is this special? I think it proves the point that he knows how to see the aurora and the resort (and its tours!) reflects that perfectly.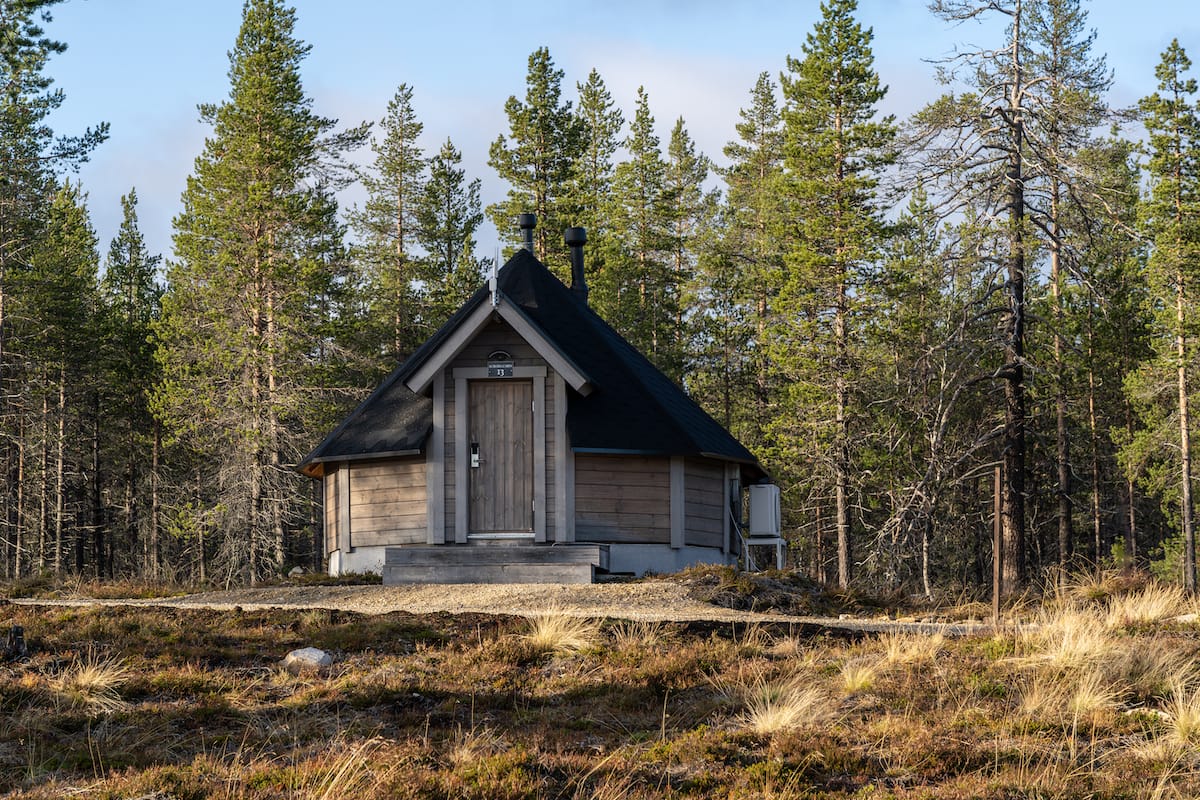 The property has energy generated in a sustainable fashion (with geothermal heat pumps) and the igloos are absolutely cozy.
Why I Booked a Stay at Northern Lights Village in Saariselkä (& How You Can, Too!)
I own a place in Rovaniemi, but there is nothing I love more than a 'semi-local' staycation.
And Saariselkä never disappoints. It is quiet and beautiful, while still having enough for me to do so that I don't get bored easily (my way of saying 'I eat').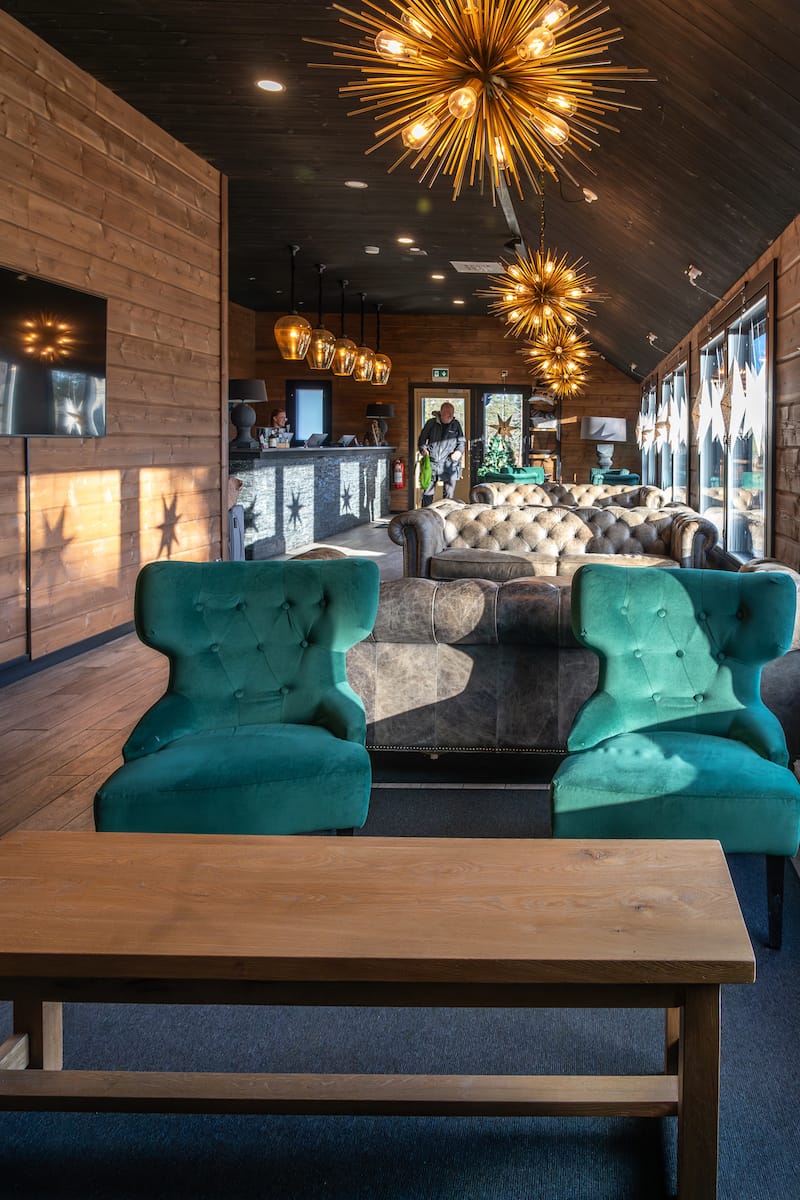 There is also something so special about staying in glass igloos during the low season.
Autumn gives the best chance to see the northern lights and the place is so much quieter.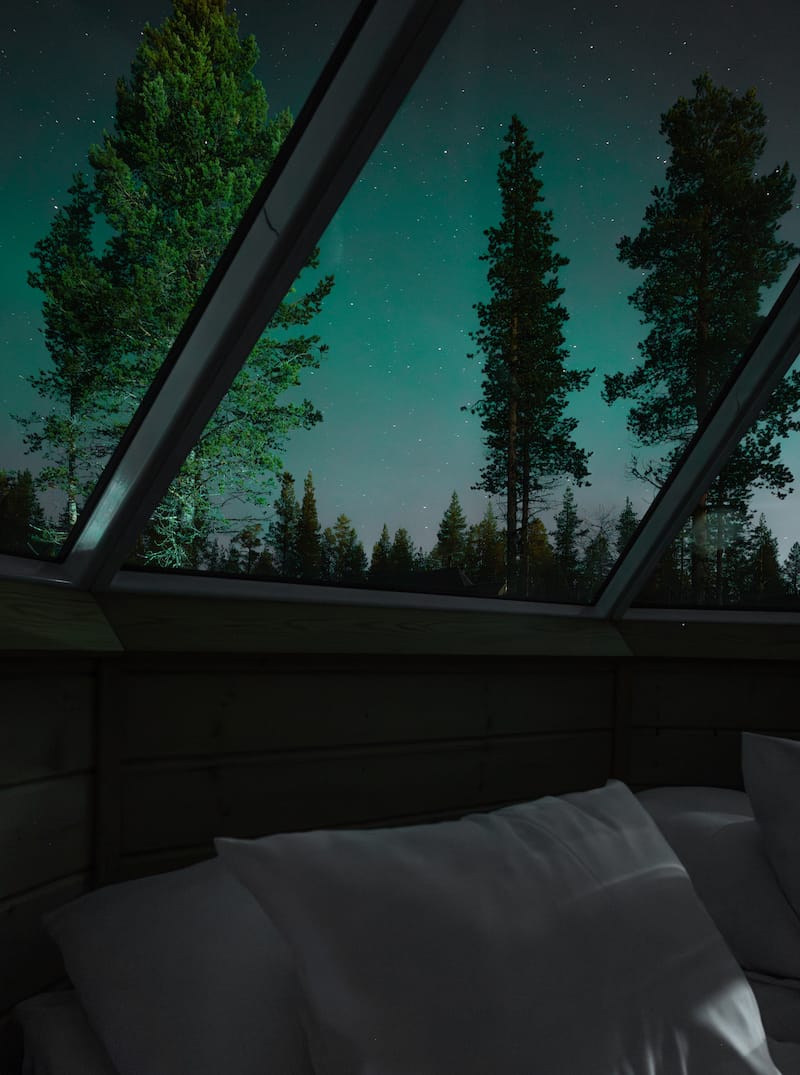 While not all activities are available, I knew I could keep myself occupied at the resort, and I would still be able to assess whether or not the northern lights would be visible from the property (in this case, they were easy to see as the light pollution is low).
I am sure I will make it back in winter, but I will likely wait until February/March instead of the super busy season in December.
Highlights of My Stay at Saariselkä's Northern Lights Village
Accommodation
I absolutely loved my cabin at Northern Lights Village Saariselkä. The interior was modern and cozy all at the same time. The bathroom was warm and had Rituals hand soaps and shower products (always a plus).
Inside the accommodation, there was a mini-fridge (with a mini-bar). Like most mini-bars, the food and drinks inside are not free… but are fairly affordable as I had to pay for a few the following day.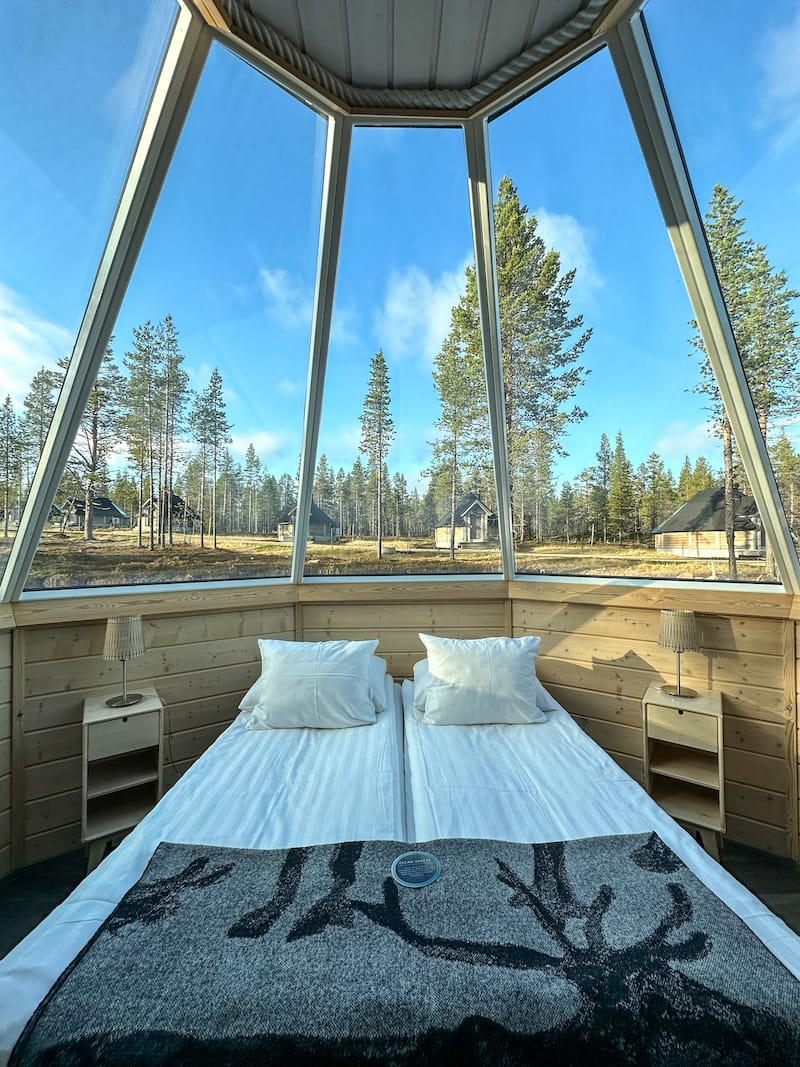 The roof of the glass cabin is heated with a laser and it is actually open toward the north (perfect for aurora viewing).
They also have tea/coffee, a hairdryer, free wifi, and hot water in the cabins that runs for 10-15 minutes at a time (this is standard in glass igloos in Finland).
BOOK HERE: Northern Lights Village Saariselkä
And I know this may not be important to some people, but I love that the check-out time is noon at the Northern Lights Village. This gives you plenty of time to eat breakfast and come back and freshen up before leaving.
While you are not permitted to park in front of your glass igloo, you can drive up to it and drop your things off at the cabin.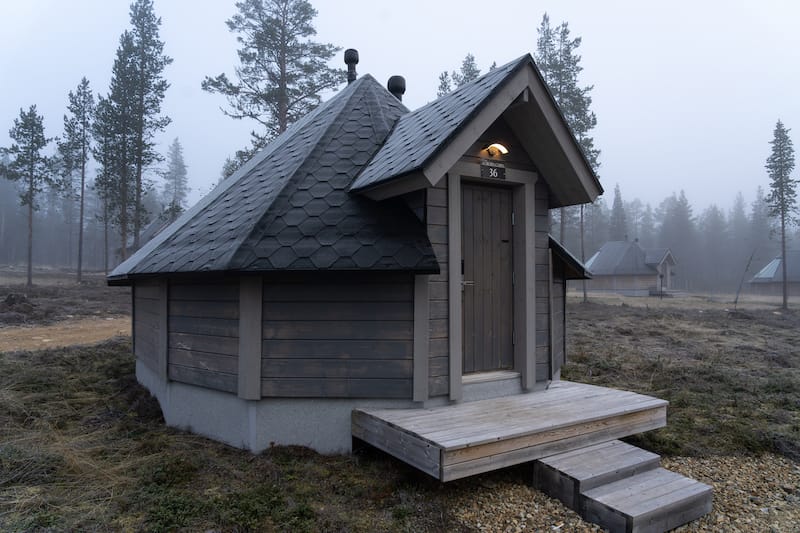 There is a large parking lot you can return your vehicle to after.
Northern Lights Village Saariselkä in Winter
This property is one of the best to stay at if you want to see the aurora. I have stayed at around ten or more northern lights hotels in Finland… and this is easily one of the top.
There is little light pollution in the area and on the property. The only time I found it a struggle is when you exit the front door of your igloo, a light will come on momentarily (but shorter than other properties I have stayed at).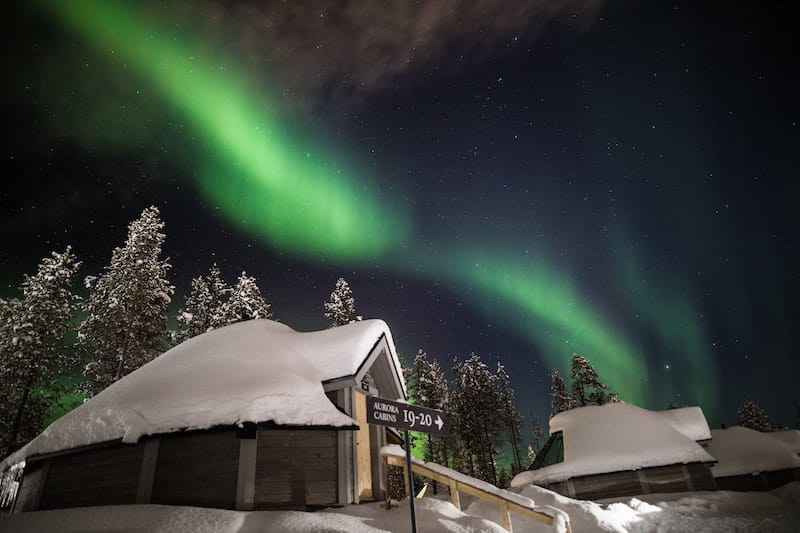 The heater for the glass roof also ensures that your roof stays ice/snow-free, giving you the opportunity to see the aurora from inside the cabin.
I will state now – seeing the aurora while lying in bed is not easy.
And I don't like it when places promote that as a possibility because guests usually don't understand that the aurora is not what you see in photos with the naked eye.
📸
GOOD TO KNOW:
The photos I took for this guide were taken with a
Sony a7iii
and a long exposure on a 20mm lens. The aurora will not appear like this to the naked eye. You will not see an aurora like this while lying in bed. Sorry.
But, if there is a place where you have the most chance to see the aurora from inside the cabin, it is most definitely Northern Lights Village Saariselkä.
If you're visiting during the winter months, there are plenty of activities available at the resort.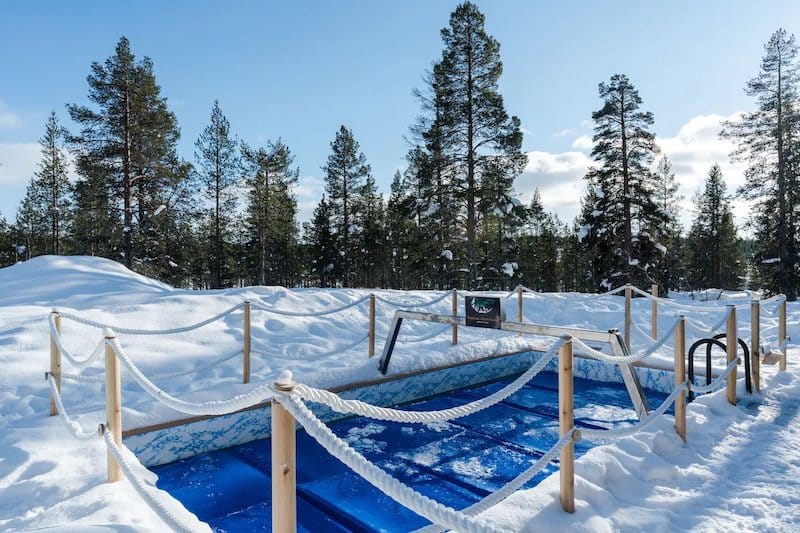 You can go husky sledding, head east on a northern lights safari, feed reindeer, and more! They also have plenty of things to do on-site (like sauna opportunities).
Northern Lights Village Saariselkä in the Low Season
This place is calm and chill during the low season. Fall presented itself with incredible northern lights and very few people. Prices are also significantly cheaper!
I will say that this hotel has some of the best 'low-season' food of any I have stayed in. The breakfast was fantastic, as was the buffet dinner that was included in the price of my stay.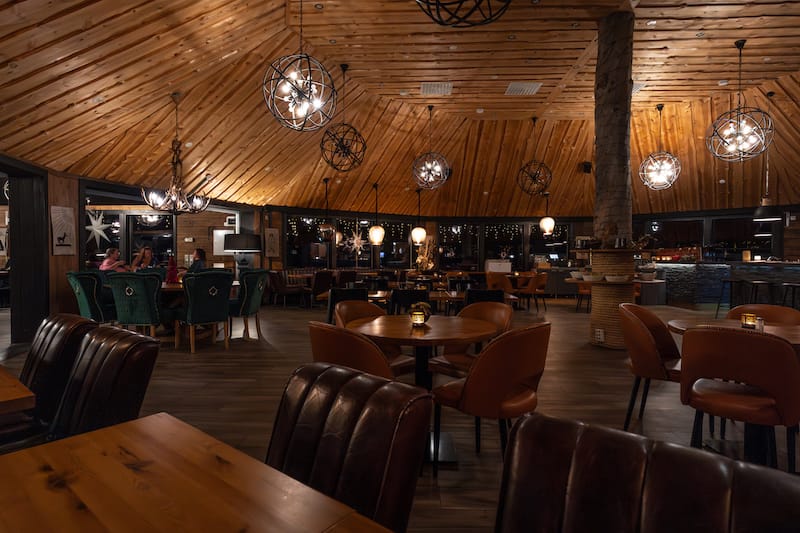 Another perk about staying there is that they offer experiences in EVERY season, not only winter. You will find the following:
Autumn: husky safari (will be with a cart), northern lights safari, hiking in a national park, campfire by the lake, fat bike safaris, gold panning, and more.
Summer: hiking with huskies, fat biking, a day trip to Nellim (learning about Sami culture), Inari day trip, gold panning, midnight sun photo safari, and more.
Spring: many are the same as winter since the winters are rather long in Lapland.
Restaurant at Northern Lights Village Saariselkä
Northern Lights Village's restaurant was delicious, spacious, and a great place to relax in the evenings (I had wine with a lovely couple from Florida there!).
They offered a buffet that had everything from meat to vegetarian options on it. Plenty of desserts were put out and I really can't say enough good things about it. It was simply delicious!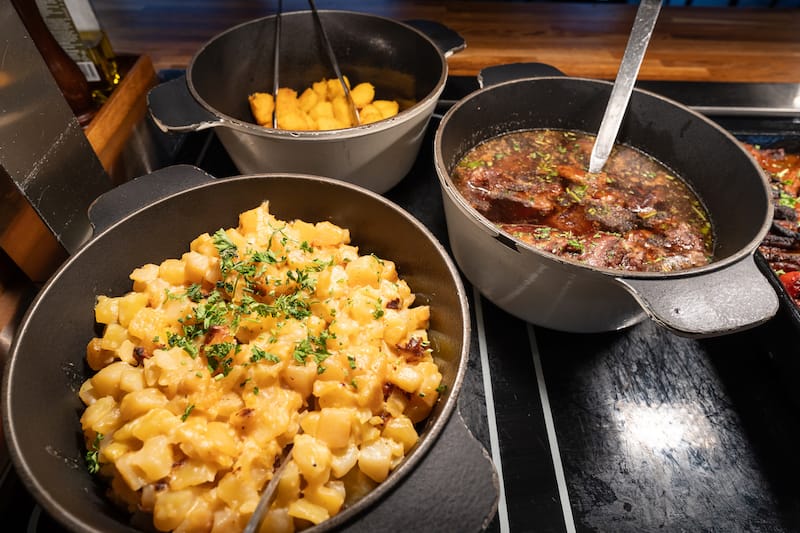 The restaurant is open to the public and not just overnight guests, but they do recommend you book ahead of time during the high season. You can book online here or give them a call at +358164691200.
How to Get to Northern Lights Village Saariselkä from Ivalo Airport
Rather than reinvent the wheel here, I will just link to their page with all of the transportation information (including an airport pickup if you need one).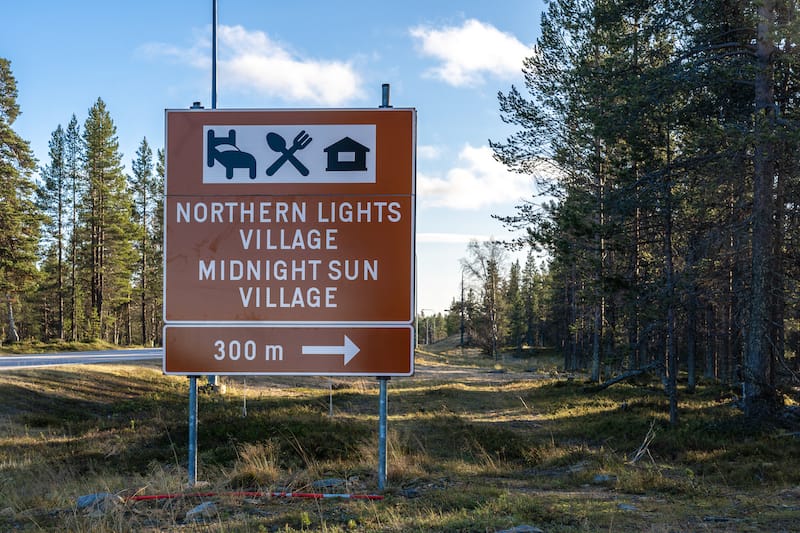 I drove there from Rovaniemi in my rental car, so I never flew into Ivalo Airport, which is the closest airport to the hotel.
Going to Levi or Rovaniemi Instead?
One of the best things about Northern Lights Village Saariselkä is that they have sister properties in other places around Finland (Lapland)!
They have a property in Levi and one in Pyhä (a little over an hour from the Rovaniemi area). They are similarly built (I have not been to Pyhä yet but I did stop by the one in Levi even though it was not open for the season yet).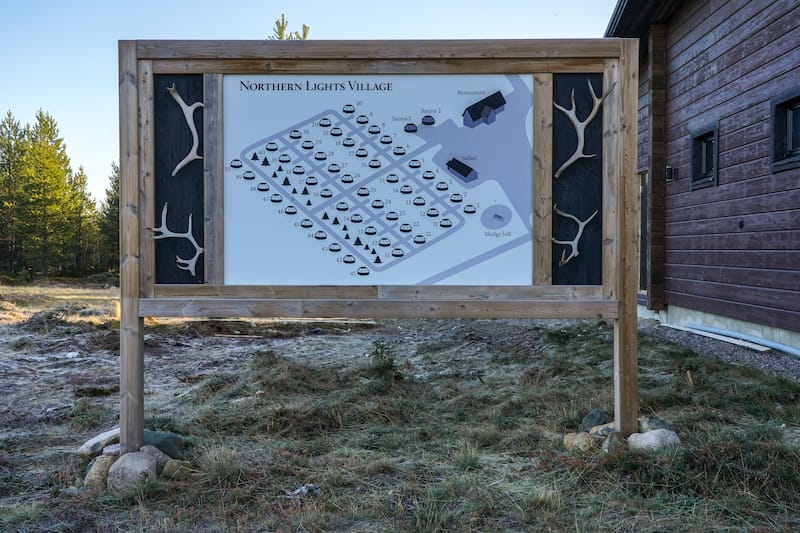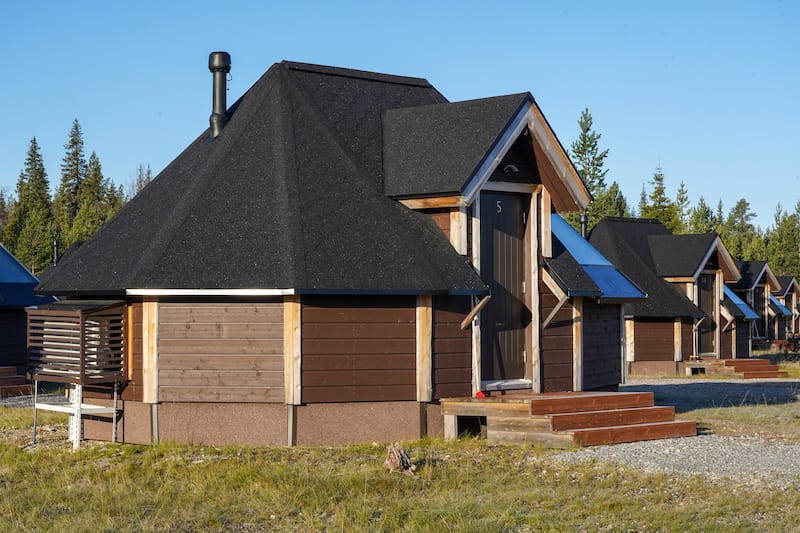 Both are built in areas that do not have a lot of light pollution and will be good for aurora viewing!
Do you have any questions about booking a stay at Northern Lights Village Saariselkä? Let me know in the comments!
More Lapland Travel Guides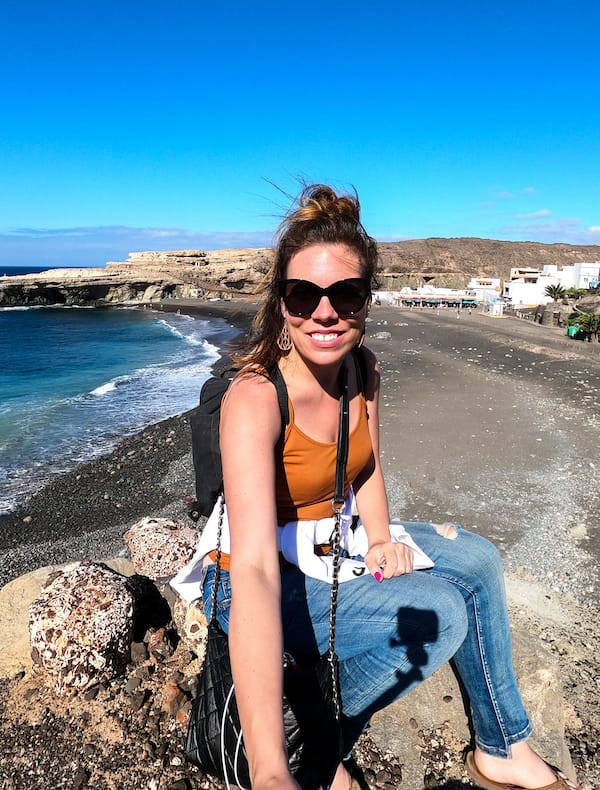 Megan is a travel blogger and writer with a background in digital marketing. Originally from Richmond, VA, she now splits her time between Frankfurt, Germany and Arctic Finland after also living in Norway, Armenia, and Kazakhstan. She has a passion for winter travel, as well as the Nordic countries, but you can also find her eating her way through Italy, perusing perfume stores in Paris, or taking road trips through the USA. Megan has written for or been featured by National Geographic, Forbes, Lonely Planet, the New York Times, and more. She co-authored Fodor's Travel 'Essential Norway' and has visited 45 US states and 100+ countries.