This guide will give you the details about how to get from Rovaniemi Airport to the city center.
Are you planning your trip to Rovaniemi last minute?
If youʻre booking your trip to Rovaniemi last minute, we have you covered. Below are some of the top tours, hotels, and more!
🇫🇮 Top Activities and Tours in Rovaniemi:
🛌 Top Hotels and Lodging in Rovaniemi:
🚗 Looking to travel around Lapland independently? Click here to check Finland rental car rates!
It will also show you how to get from Rovaniemi Airport to Santa Claus Village if that happens to be your first stop or where your hotel is!
We are listing multiple options, allowing you to choose the journey that suits your budget and group best! Update: This guide is current as of October 2022.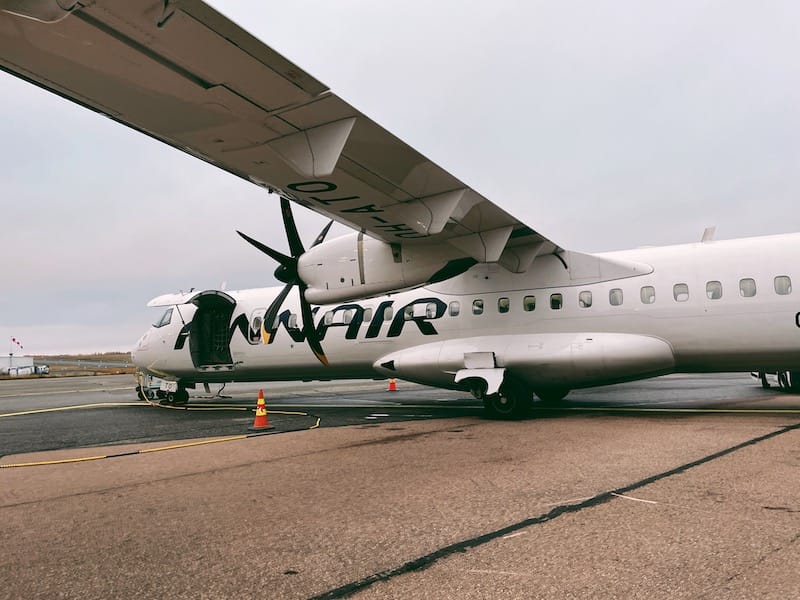 Rovaniemi Airport Transfers – Summary
Here are the airport transfer options we cover in this guide:
• Airport shuttle bus (public transportation)
• Taxi options
• Renting a car
• Booking a private transfer
• Getting from Rovaniemi Airport to Santa Claus Village
If you know of other alternative options for getting to Rovaniemi city from the Airport, please leave us a comment.
Also, do note that many hotels offer airport shuttles for their guests.
Before considering one of the options we list, you may want to check with your hotel to explore that as an option!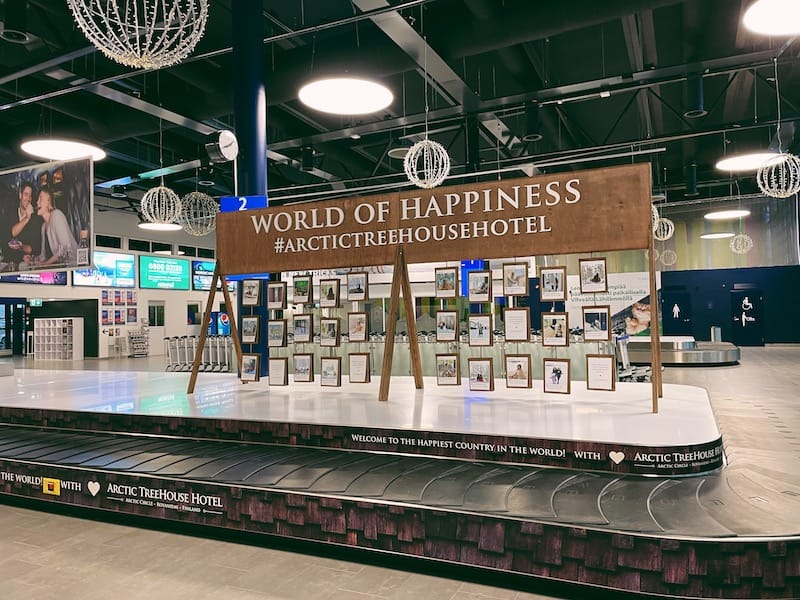 About Rovaniemi Airport
The airport in Rovaniemi is listed as 'RVN' and it actually is situated a bit outside of the city of Rovaniemi.
It is the country's third-busiest airport and it is located 10 kilometers (6 miles) outside of Rovaniemi city.
Interesting fact- the Arctic Circle crosses the northern end of the runway. So, that's pretty cool!
While Rovaniemi city is located a further distance from the airport, Santa Park and Santa Claus Village are only around 2-3 kilometers (under 2 miles) away… which makes that journey slightly easier.
Rovaniemi Airport is at its busiest during the Christmas holidays… but expect fuller flights most of the winter.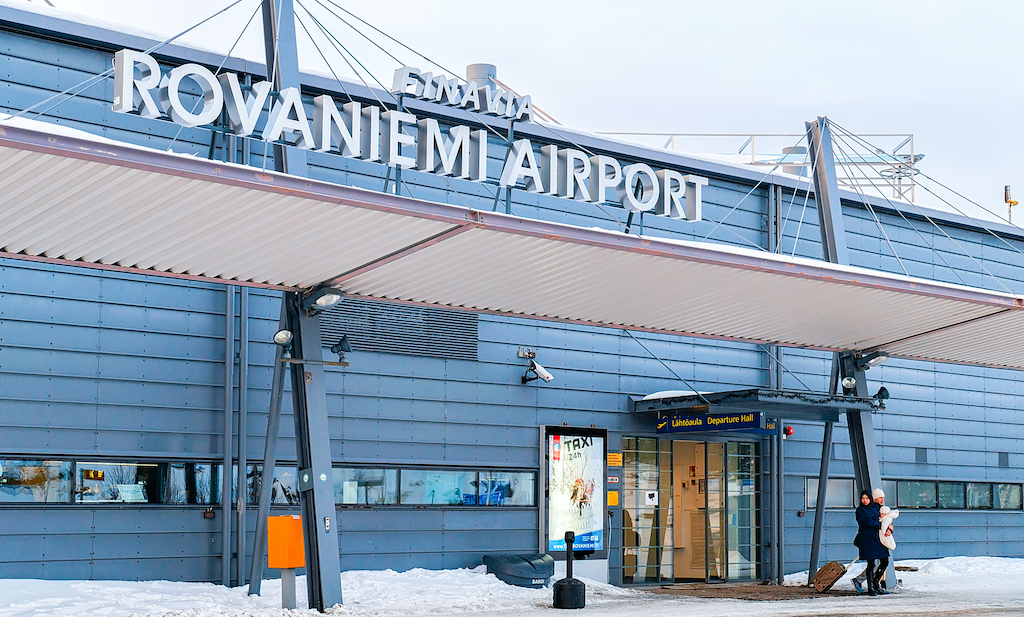 Rovaniemi Airport to City Options
We will list the four options for getting from Rovaniemi Airport to Rovaniemi city below.
The following options exist – public transportation (airport shuttle), taxi, private transfer, and renting a car.
We will discuss how to get from the Airport to Santa Claus Village later in this post.
Public Transportation from Rovaniemi Airport (Rovaniemi Airport Shuttle)
This option is usually called 'the airport shuttle' but it is the public transport option from Rovaniemi Airport to the city.
Taking this shuttle option from the Rovaniemi Airport is far easier than getting it back from the city to the airport (we will detail that process toward the end of this guide).
Once your flight arrives, it will be waiting (pending whether you're on a Finnair or Norwegian flight).
Check with your airline if you're flying an alternate airline that the shuttle will be available for pickup.
Update 2022: This did not begin operating until November 1, 2022 so I took it on my second Rovaniemi trip this autumn (which was early November)!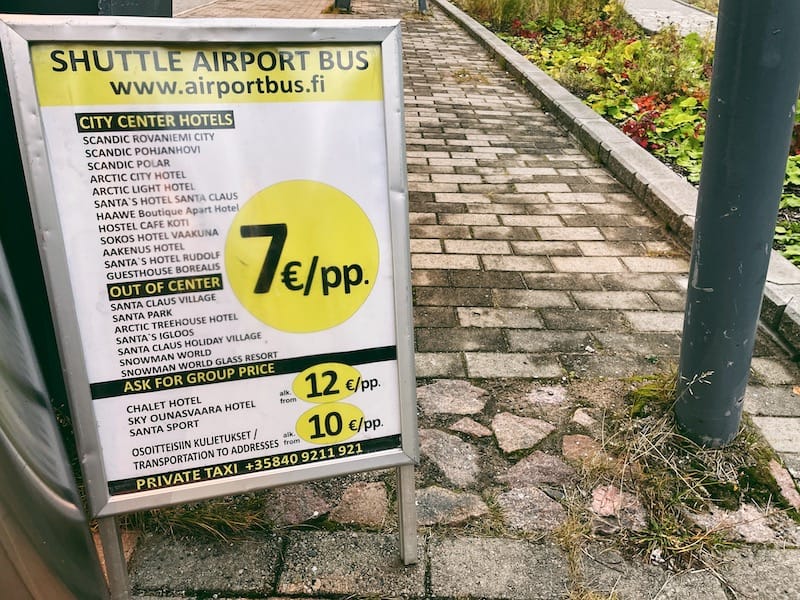 You do not need to book reservations in advance and the cost of the transfer is as follows:
• 7€/passenger (this takes you to the city center hotels and Santa Claus Village area)
• 10€/passenger or 14-16€ for two passengers (to a specific address in Rovaniemi city center)
• 12€/passenger (other local addresses)
In addition, the price for a child's ticket under 12 is half the price of the adult ticket. Children older than 12 are counted as adults.
I encourage you to check rates and that all information is still relevant and up-to-date by going to the website of the airport shuttle.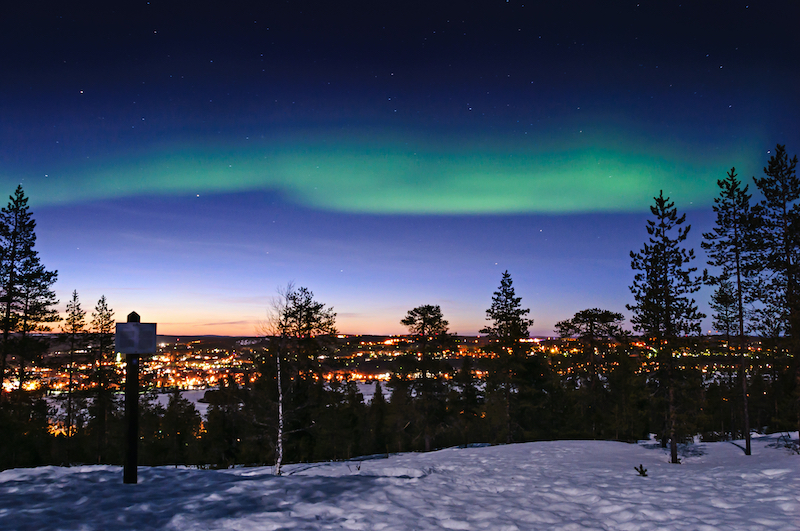 The hotels that this Rovaniemi airport bus drops off at or picks up from are as follows:
Scandic Rovaniemi City (near bus stop on Poromiehentie)
Arctic City Hotel (Airport Bus sign)
Hotel Santa Claus (across the street)
Hotel Haawe
Arctic Light (Airport Bus stop on Valtakatu)
Scandic Polar Hotel (Airport Bus stop on Valtakatu)
Hostel Cafe Koti (Airport Bus stop on Valtakatu)
Sokos Hotel Vaakuna (bus stop on Aallonkatu)
Scandic Pohjanhovi
Please note that these will be the same locations that will be pick-up points for a bus back to the airport if you are flying back out from Rovaniemi.
Rovaniemi Airport Taxi Options
If you're not keen on riding the airport shuttle from Rovaniemi Airport to the city, there are taxi options that are also available. However, you will need to arrange in advance or book upon arrival.
Finns do speak good English, so don't be scared to give them a call to arrange a pick-up!
• Taxi Lähitaksi Rovaniemi: +358 200 88 000; email: [email protected]
• Rovaniemi Taxi Service: +358 60 030 030 or +358 29 009 1090; email: [email protected]
• Menevä Taxis: +358 800 02120; email: [email protected]
December 2021 update: I ended up taking a taxi from the airport to the city (Taxi Lähitaksi Rovaniemi) as no shuttles were running when I arrived early in the morning. The price was 25 Euros for two people.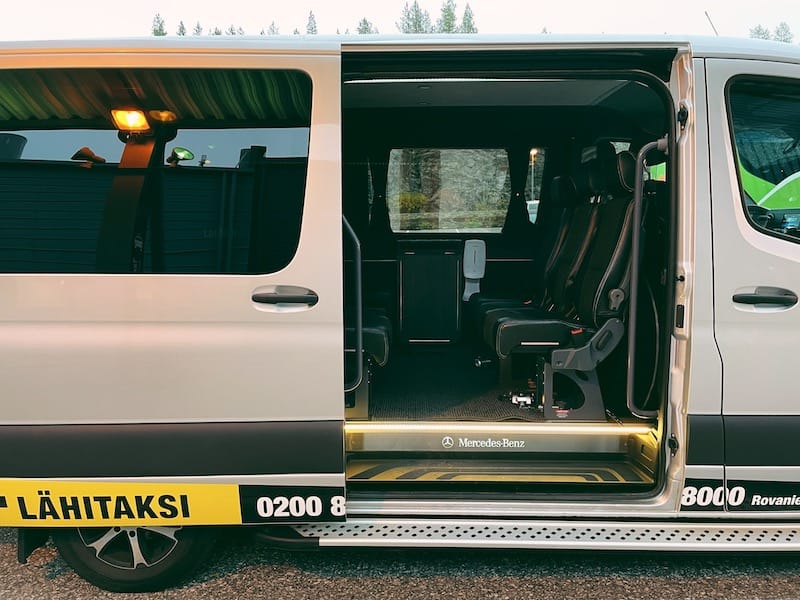 Private Rovaniemi Airport Transfers
If you're looking for a private Rovaniemi transfer for your group and you, there are definitely options available!
We recommend this private transfer that will take you directly from the Rovaniemi Airport directly to your hotel or place of accommodation.
This transfer service has large vehicles available so that you don't need to stress about numbers or being crammed inside.
>> Click here to see rates for a private Rovaniemi transfer service
Renting a Car at Rovaniemi Airport
If you're completely comfortable driving in snow (if arriving in winter), then a rental car might be a viable option for your journey.
While I wouldn't dare drive in Lapland in winter, if you're from Norway, for example, it won't be any sweat off your back!
If you're driving around Lapland during autumn, you may not encounter snow if it is early enough in the season!
And summer is so great up there- so a rental car is a must then!
At Rovaniemi Airport, there are a few rental car options. You will find Sixt, Hertz, Budget, Avis, Green Motion Car, ScanCar, Europcar, and more.
I always recommend booking cars with Discover Cars as that is who I have used in the past when traveling in Scandinavia and the Nordics.
Click here to check rental car rates in Rovaniemi
Getting from Rovaniemi City to the Airport
Returning to the airport from Rovaniemi city center is a bit more of a challenge.
You will be able to get a pick-up at the same places listed above (under Rovaniemi Airport to city section).
I would recommend asking your hotel for the exact time the buses will arrive, but you can generally plan on the bus leaving 1 hour and 20 minutes before the departure of the flight.
However, if you take the early Sunday morning Finnair flight, it will not be part of this schedule.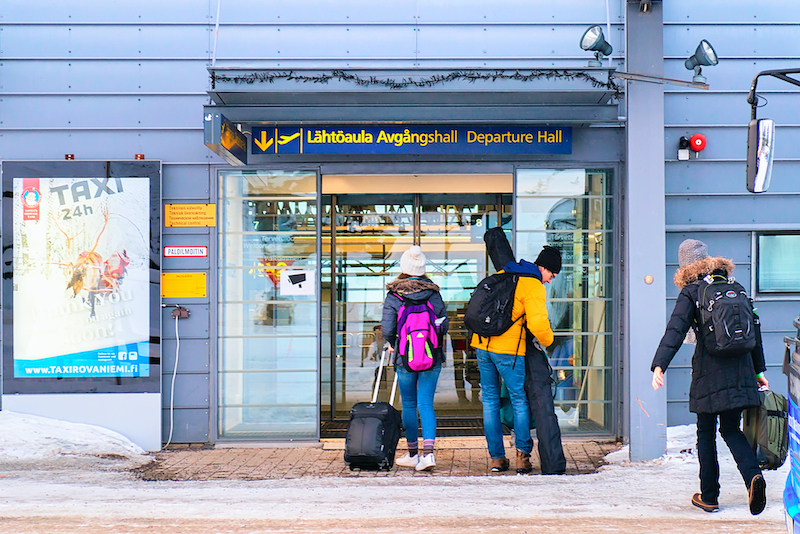 If the departure time between 2 flights is 20 minutes or less, the bus will run according to the earliest time.
As noted above, the bus leaves 1 hour and 20 minutes prior to flight departure from Rovaniemi city center.
It is requested that you book a reservation for these services (not from the Airport to Rovaniemi, just the way back).
To book a reservation, you can call +358 16 36 2222 the day before departure during office hours (Mon-Fri 9:00 – 21:00, Sun-Sat 10:00 – 21:00).
Alternatively, you can fill out this form 48 hours before your departure to reserve your spot.
Getting from Rovaniemi Airport to Santa Claus Village
Is Santa Claus Village your first stop on your Rovaniemi trip?
Fortunately, the airport is not far from Santa Claus Village… less than 2 miles (around 2-3 kilometers), in fact!
Getting from Rovaniemi Airport to Santa Claus Village is fairly easy. But… you will need to likely book a taxi.
However, many hotels have shuttles available, so definitely look into that with your respective hotel if you're staying around Santa Park or Santa Claus Village.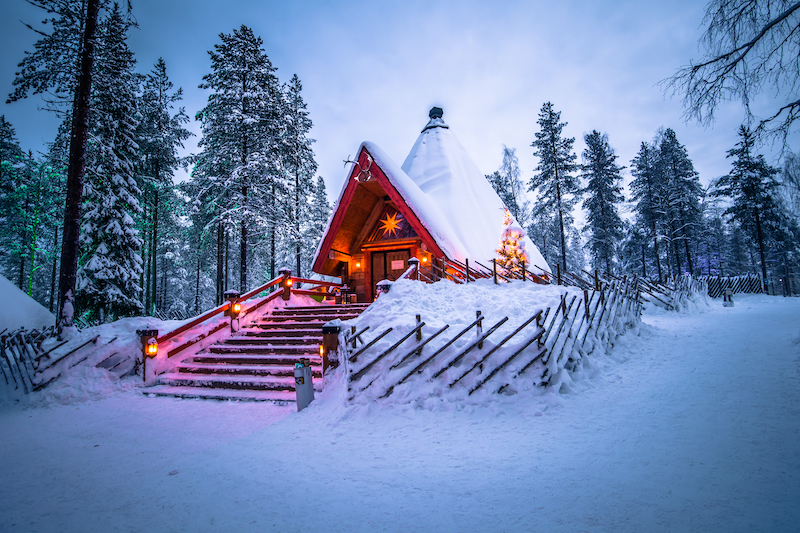 You can book a taxi upon arrival or have one planned ahead of time with the companies listed above.
The price should be anywhere from 12€-15€.
We hope that this guide helps you plan your journey from Rovaniemi Airport to the city (and back). If you have any questions, please let us know!
Looking for more Rovaniemi and Lapland resources? Here are some of our guides:
PIN IT FOR LATER!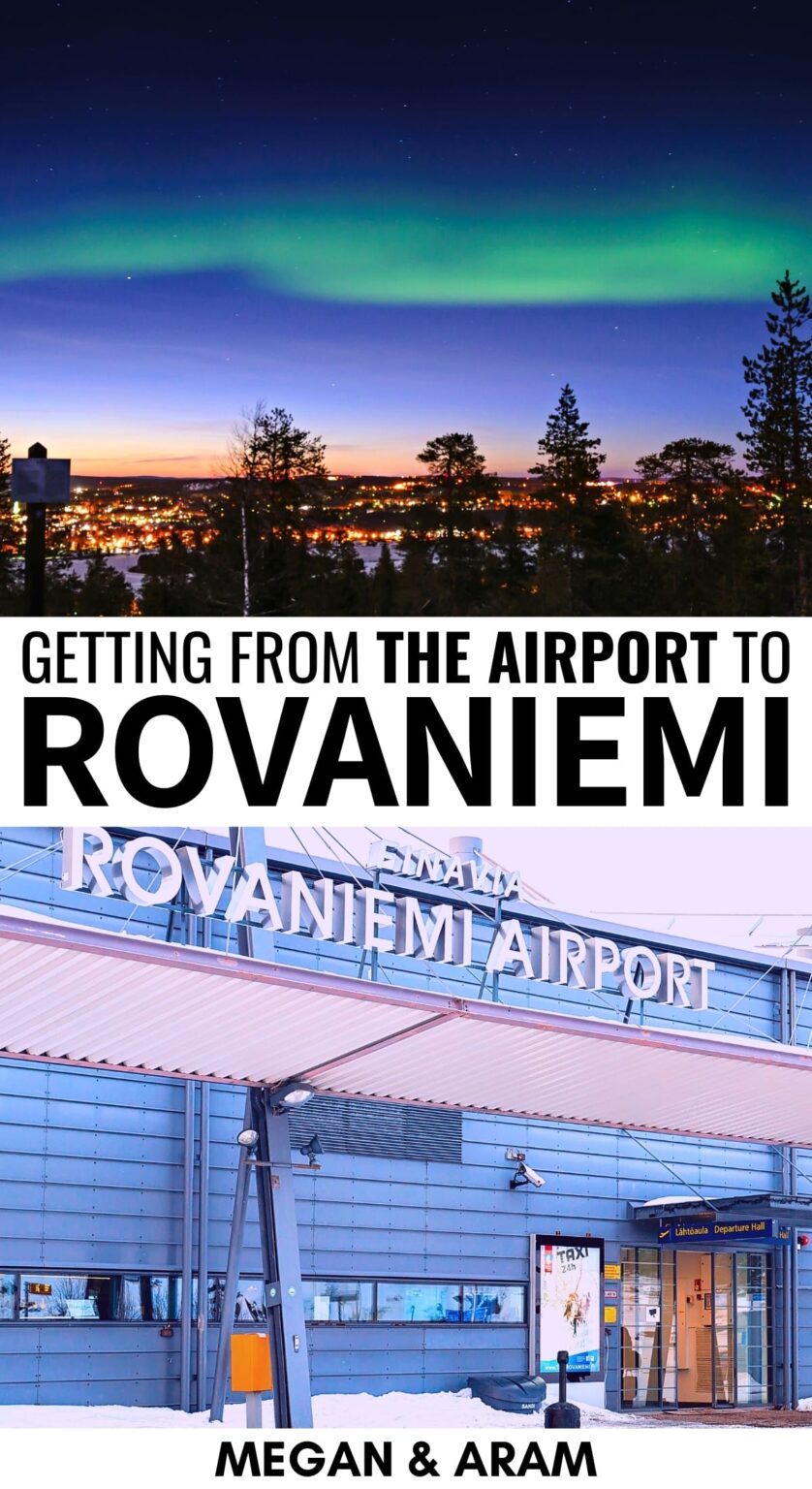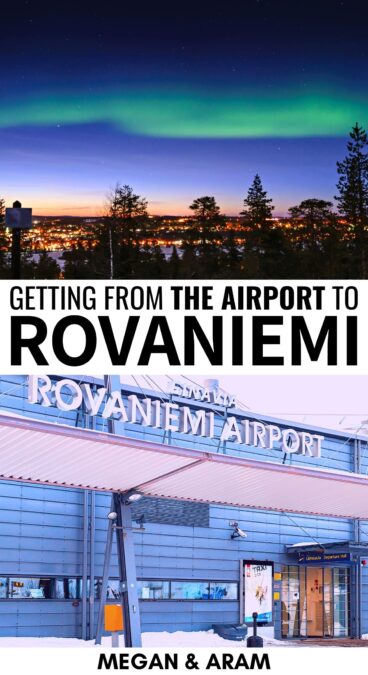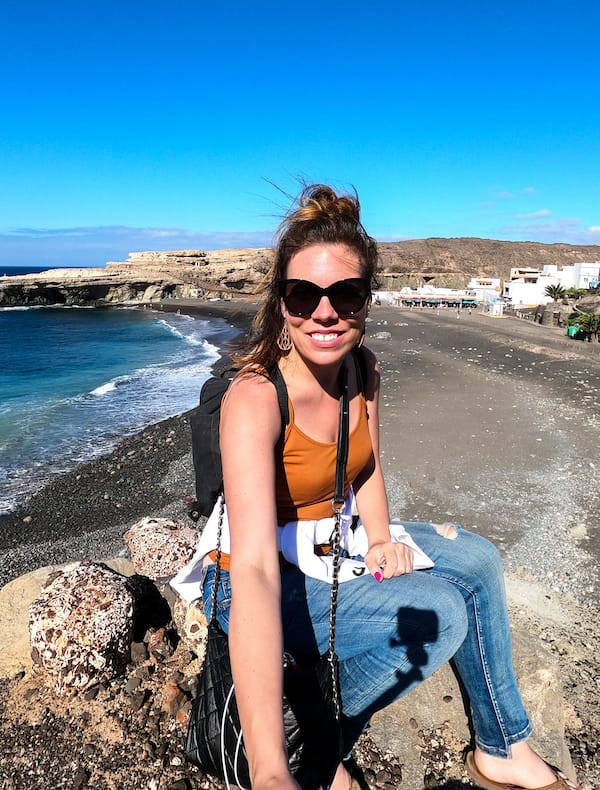 Megan is a travel blogger and writer with a background in digital marketing. Originally from Richmond, VA, she now splits her time between Frankfurt, Germany and Arctic Finland after also living in Norway, Armenia, and Kazakhstan. She has a passion for winter travel, as well as the Nordic countries, but you can also find her eating her way through Italy, perusing perfume stores in Paris, or taking road trips through the USA. Megan has written for or been featured by National Geographic, Forbes, Lonely Planet, the New York Times, and more. She co-authored Fodor's Travel 'Essential Norway' and has visited 45 US states and 100+ countries.