Have you seen photos of the Arctic TreeHouse Hotel in Rovaniemi, Finland and thought to yourself that it needed to be on your bucket list? Keep reading if so!
Are you planning your trip to Rovaniemi last minute?
If youʻre booking your trip to Lapland last minute, we have you covered. Below are some of the top tours, hotels, and more!
🛌 Top Hotels and Lodging in Rovaniemi:
Arctic TreeHouse Hotel (the famous place that I review below!)
Glass Resort (another place I love in Rovaniemi – has hot tub)
Apukka Resort (glass igloos in a remote location)
🇫🇮 Top Activities and Tours in Rovaniemi:
🚗 Looking to travel around Lapland independently? Click here to check Finland rental car rates!
This guide goes over whether I think the Arctic TreeHouse Hotel is worth the stay (and some tips for your trip if you decide to book a stay there!).
I also will include photos and thoughts from multiple seasons there, as I have stayed there more than once!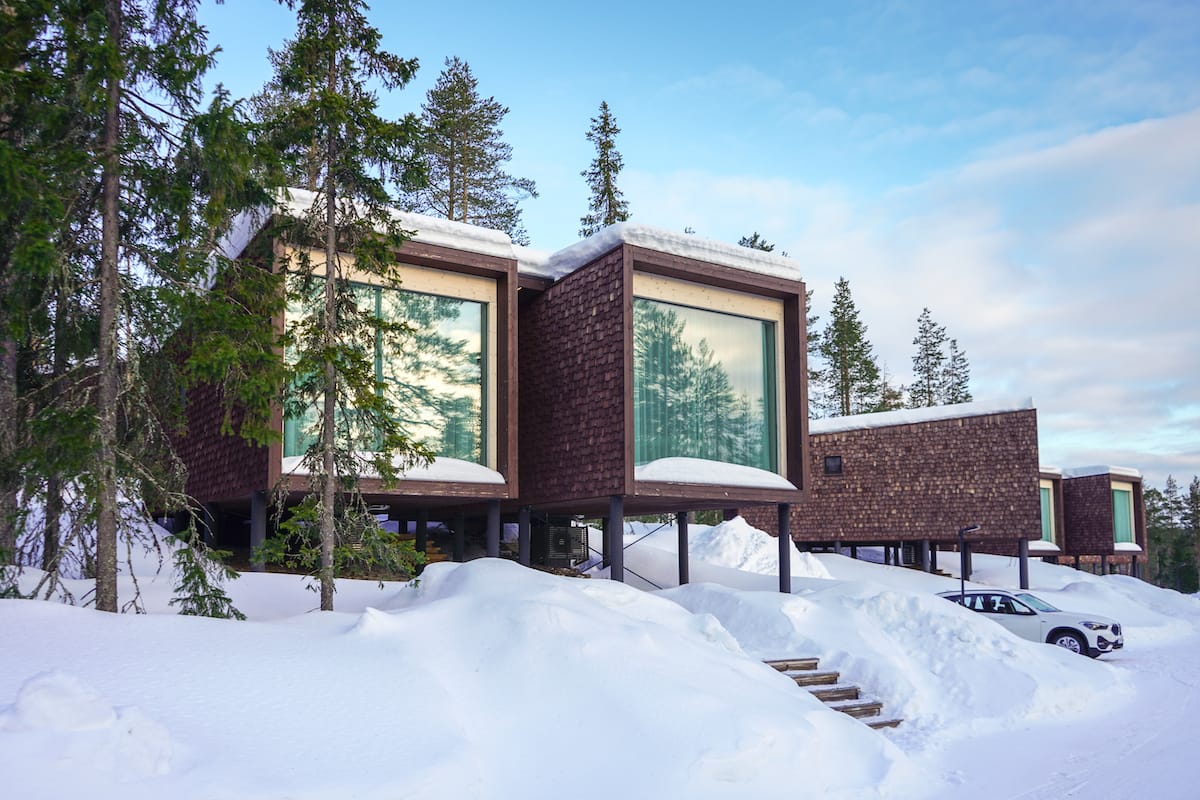 If you have any questions about how to book the Arctic TreeHouse Hotel or just general questions about my stays, let me know in the comments! Thanks!
About the Arctic TreeHouse Hotel in Rovaniemi
Rovaniemi's Arctic TreeHouse Hotel was opened at the end of 2016 by Finnish entrepreneurial couple Ilkka Länkinen and Katja Ikäheimo-Länkinen.
Since its opening, it has easily become one of the world's most recognizable places to stay!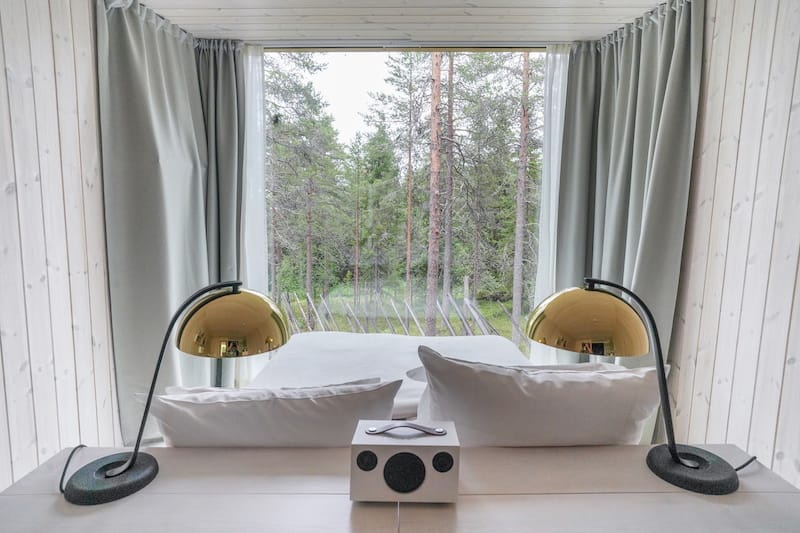 The unique lodging is located not too far from Santa Claus Village in Rovaniemi and in a forested area of the Finnish city. It is also super close to the airport.
BOOK HERE: Arctic TreeHouse Hotel in Rovaniemi
The hotel has received several accolades (including many eco-awards!) and has also been featured in a lot of TV programs and documentaries like The Reluctant Traveler (with Eugene Levy) and Keeping Up with the Kardashians (Season 17, Episode 4).
Accommodation Info
The property was a lot larger than I had imagined. They have been able to expand it little by little to offer this unique stay to more people over the years.
There are three types of rooms:
I stayed in the Arctic TreeHouse Suite (Suite 53, to be exact) which is the one you typically see on marketing material and media.
From reception, you will either need to go up the hill or down slightly to get to your lodging. The property has spacious vans that will take you there so you do not need to walk.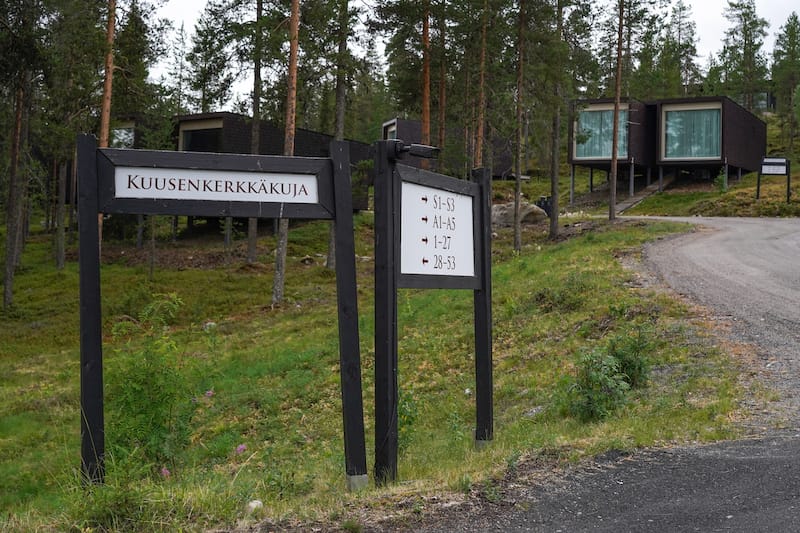 Depending on the season (and your driving skills!), you can also drive to your suite and park beside it.
Why I Booked the Arctic TreeHouse Hotel (& How You Can, Too!)
To be honest, I own a house in Rovaniemi no more than 5 minutes on foot from the Arctic TreeHouse Hotel.
So, it is pretty crazy to leave my home and stay at a hotel a stone's throw away! But, I wanted a 'staycation', if you will. And, I wanted to see what all the hype was about in both winter and in summer!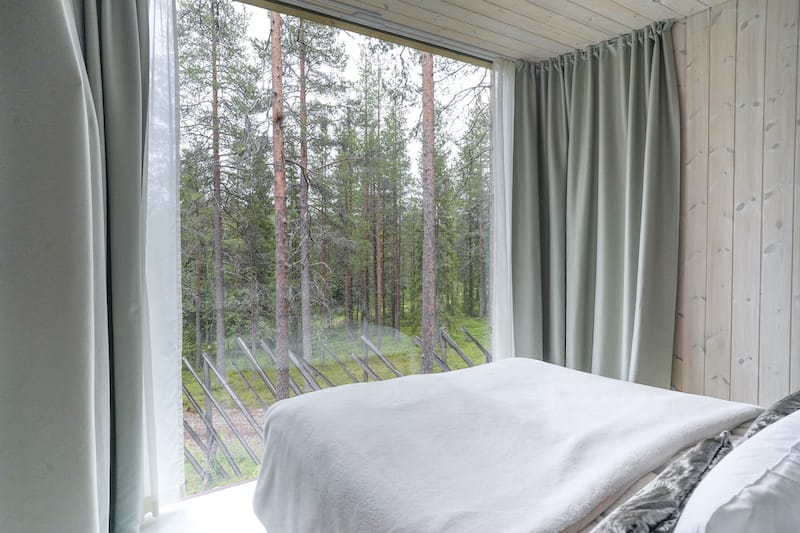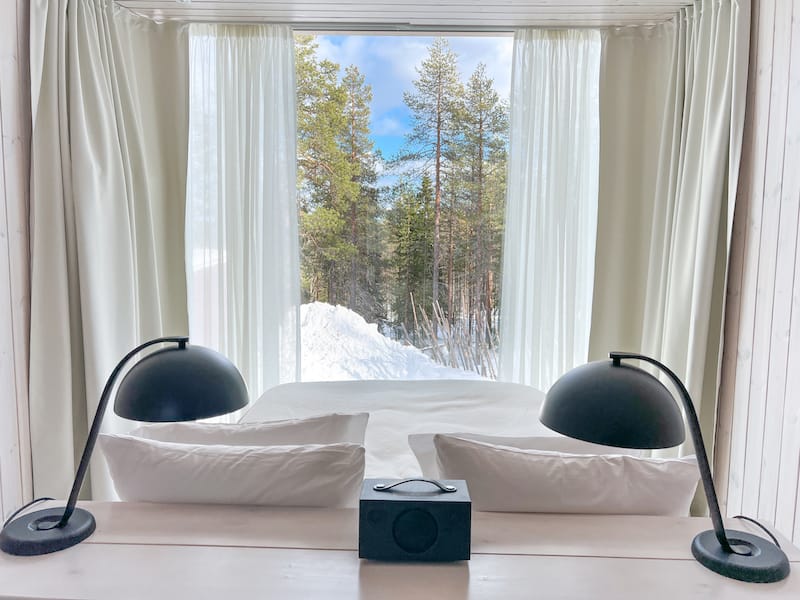 I love hanging out at home, but there is something so fun about staying in a new place for the night, even if the scenery is pretty much the same (but I got to enjoy it more at the Arctic TreeHouse because the window views are simply stellar).
As mentioned above, I booked the Arctic TreeHouse Suite and my room was the perfect size for me (and one other person) for the night! This is definitely a fabulous place for couples visiting Rovaniemi!
Highlights of My Stay at the Arctic TreeHouse Hotel
You can see a short comparison of the seasons I stayed there during below. But, here are some of my highlights from my stay at the Arctic TreeHouse Hotel!
The Suites
First and foremost, the most impressive thing about my stay was the actual accommodation itself!
The suites are clean, modern yet minimalistic, and cozy. They had everything I needed, including a view that made me not want to leave!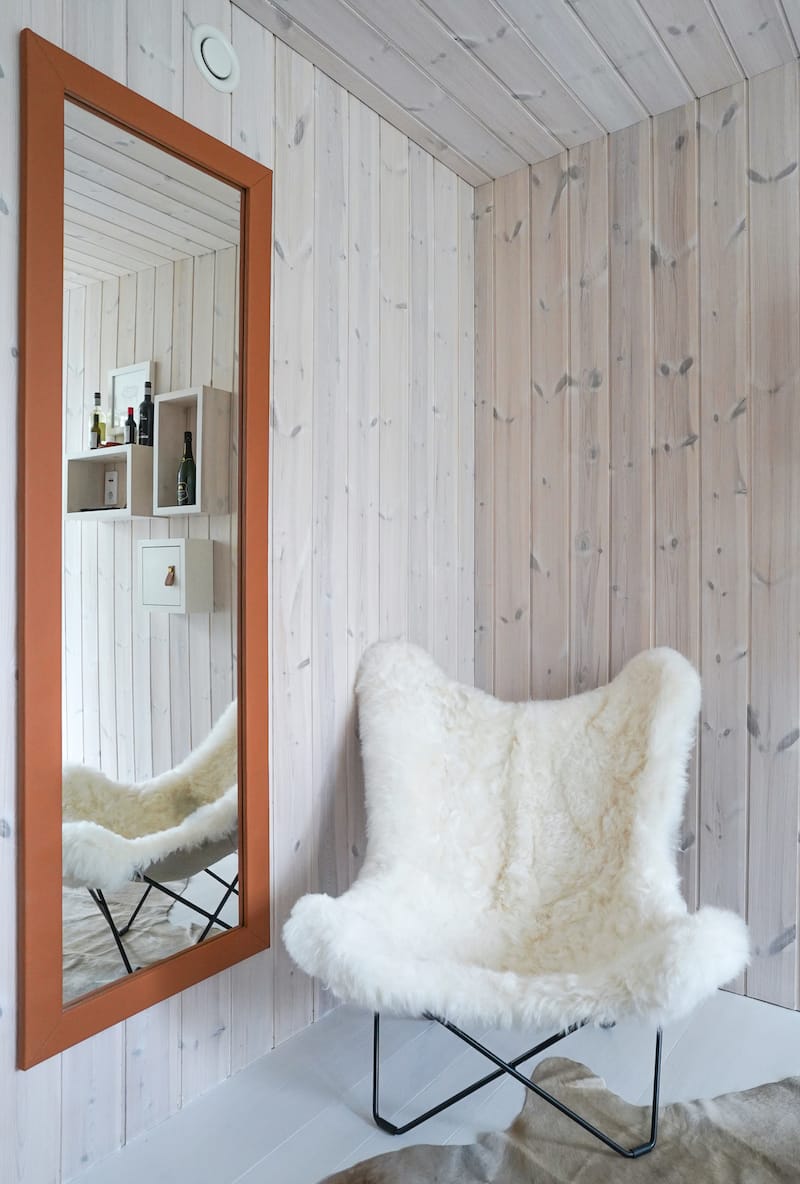 Inside, there was beautiful furniture from Cuero, a coffee machine, a fridge (with a minibar), wine and Champagne (for purchase), a modern bathroom with toiletries, a safe, and more!
But, it was all about that view. Experiencing it in both winter and summer, I can honestly say both seasons were equally as beautiful.
Surrounding Nature
While most people would get to the Arctic TreeHouse Hotel by car and head straight for the parking lot, I have the pleasure of walking there and going up a hiking trail in the middle of the forest and going through a back gate.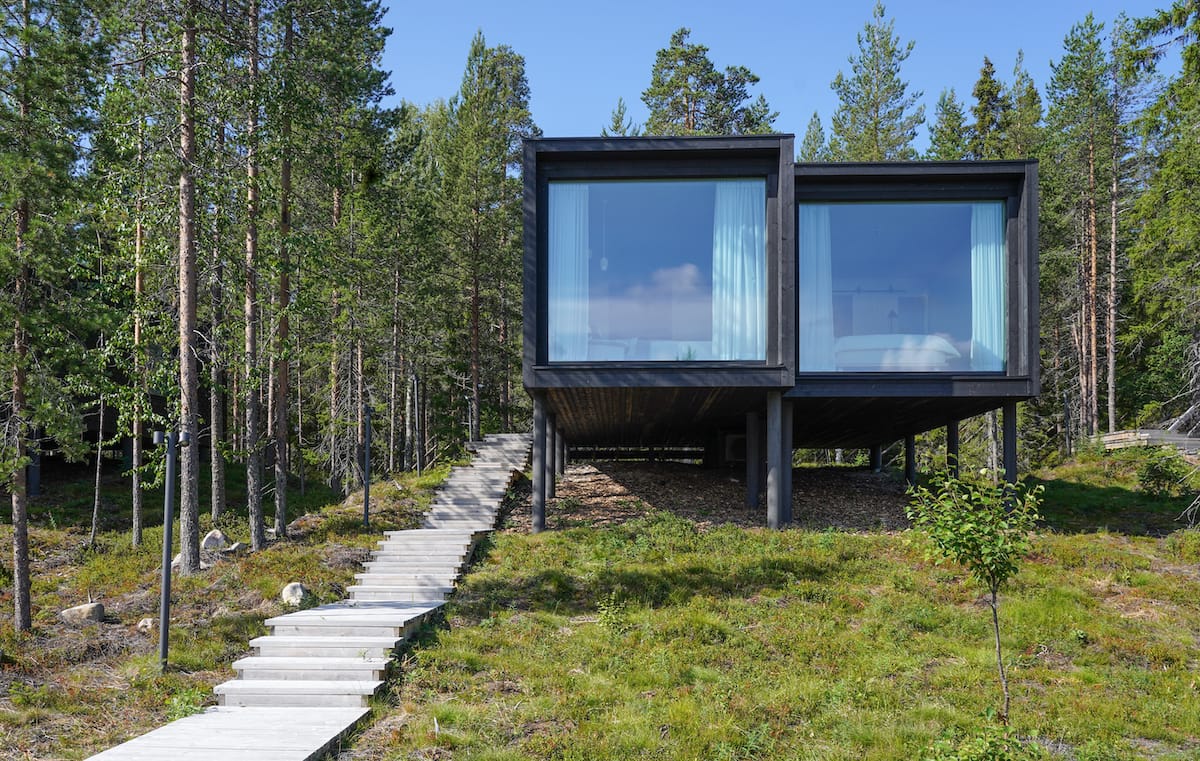 In winter, this is pure magic as you walk across a thick layer of snow (although too deep if you're not going somewhere already walked on)!
But in summer… this blanket of snow turns into a bed of blueberries. I walked to the hotel and ate some (not so ripe just yet) blueberries on my short journey.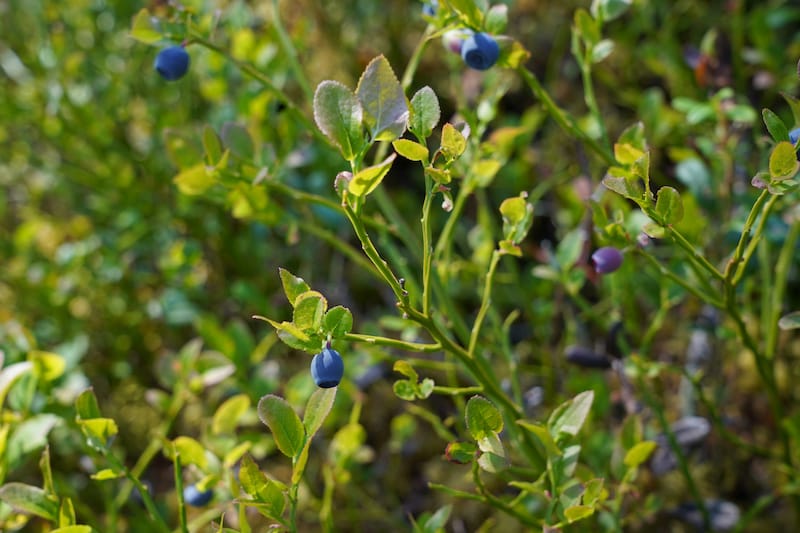 Another great way to enjoy the nature is to head outside of the property to the viewing platform area. It was a great place to see the northern lights as it offers a panoramic view.
Summer & Winter Experiences
While I didn't have the chance to enjoy any of these experiences, I have done many of them in some way, shape, or form over the years.
The Arctic TreeHouse Hotel offers an array of summer experiences (like wine in the forest – how cool is that?!) and winter experiences.
You can book ahead of time or once you're there (availability pending).
Rakas Restaurant
Rakas is the on-site restaurant at the Arctic TreeHouse Lodge.
In winter, they offer a delicious menu with seasonal and local ingredients and in summer, they offer the same.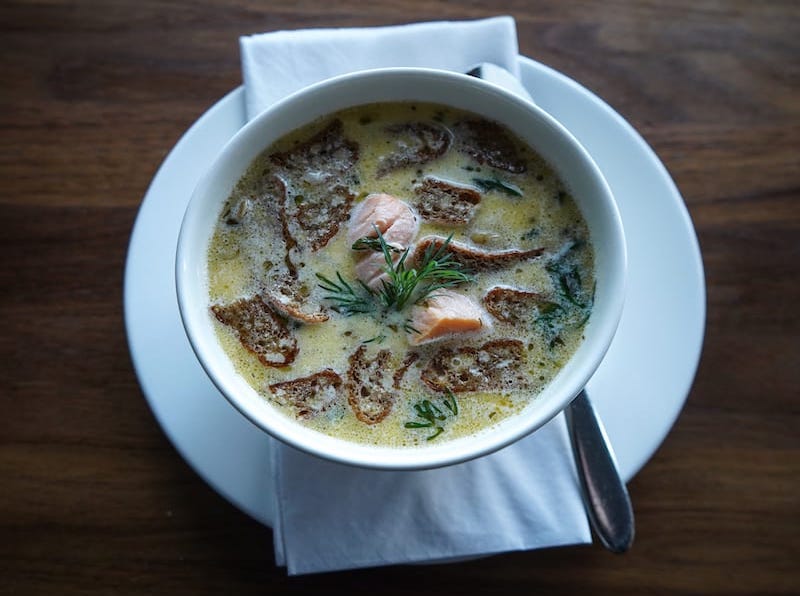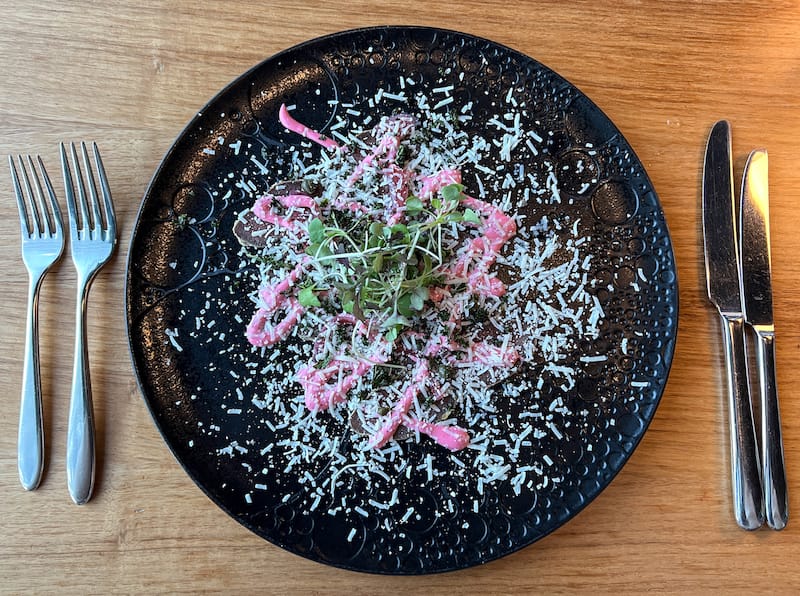 However, in summer, they also have Friday and Saturday night BBQs.
I actually thought this was going to be some big fest with a lot of people and live music or something. It wasn't.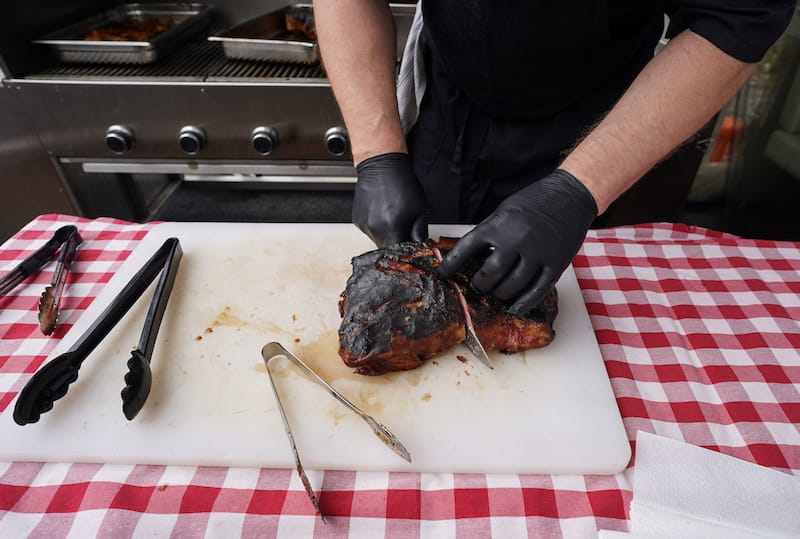 I feel like there was the smallest handful of us there that night, but it was so peaceful that it made me appreciate a summer stay at the hotel.
My BBQ was discounted at half-off as a guest of the hotel.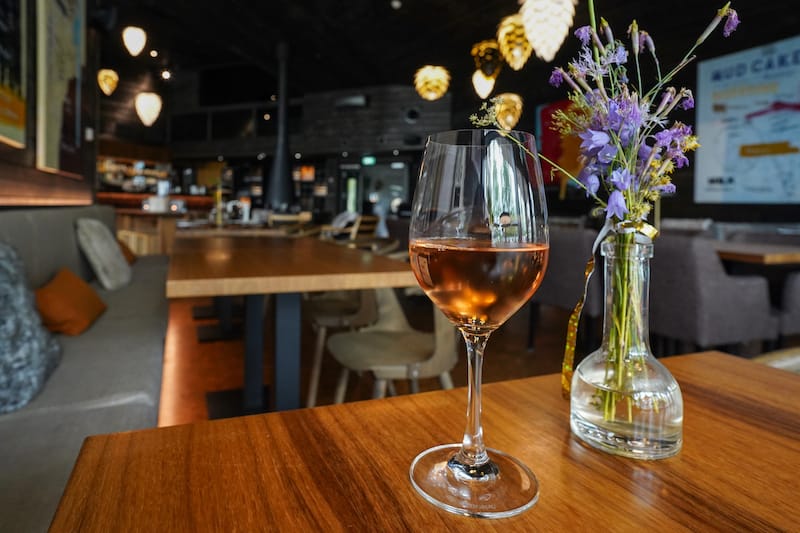 In the winter, there is a large breakfast buffet for guests (and it is included in the accommodation price).
During the summer months, they will likely not offer the buffet, but rather a plate instead. When I checked in, I got to fill out a piece of paper with what I wanted to eat.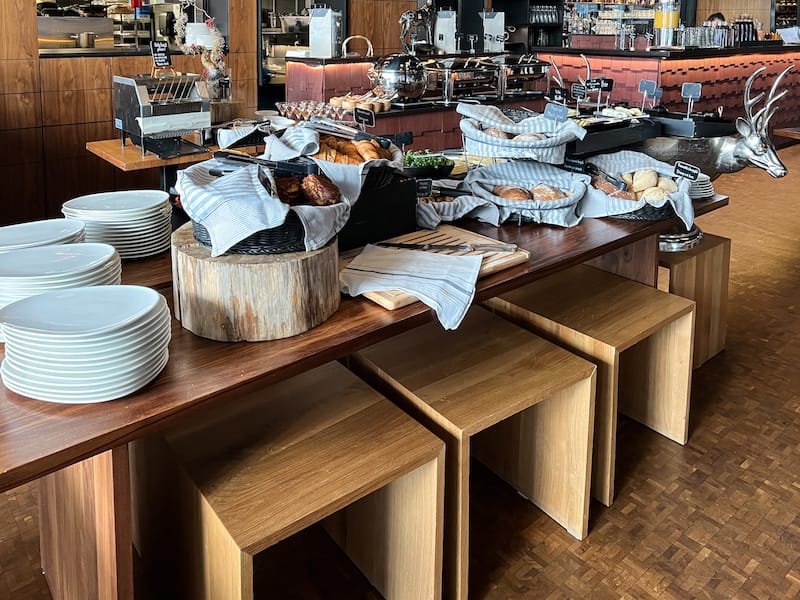 You can either head to Rakas to eat breakfast or have it delivered to your room for an €18 surcharge. I opted to have it delivered to my room.
I have to stay, I much preferred the winter dining options and experience much more than the summer one. But, I understand the property slows down significantly during the low season, so it makes sense!
Which Season Was Better?
To be honest, both had their perks!
In winter, you had snow-covered trees and dark nights, making the experience cozy and relaxing in a way that only that time of year can do!
During the winter, Rakas Restaurant is full-service and you can enjoy a meal with the warming and hearty Lappish foods the region is known for.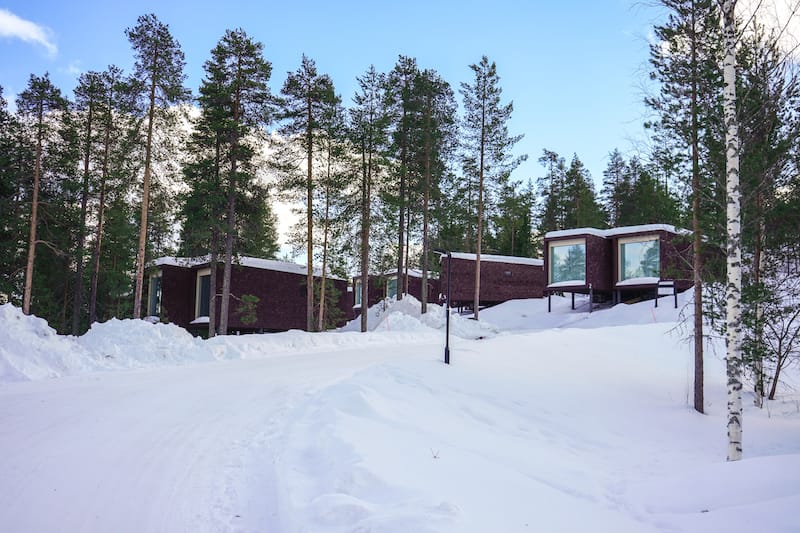 In the summer, you have greenery and long days, offering a more active vibe to the place. I wanted to sit outside amongst the scenery and trees. I also loved walking through the blueberry forest to get there!
And in summer, everything had a peacefulness to it because it was the low season and there were not too many people around. Fewer people also means that rates are lower in summer (hint, hint!).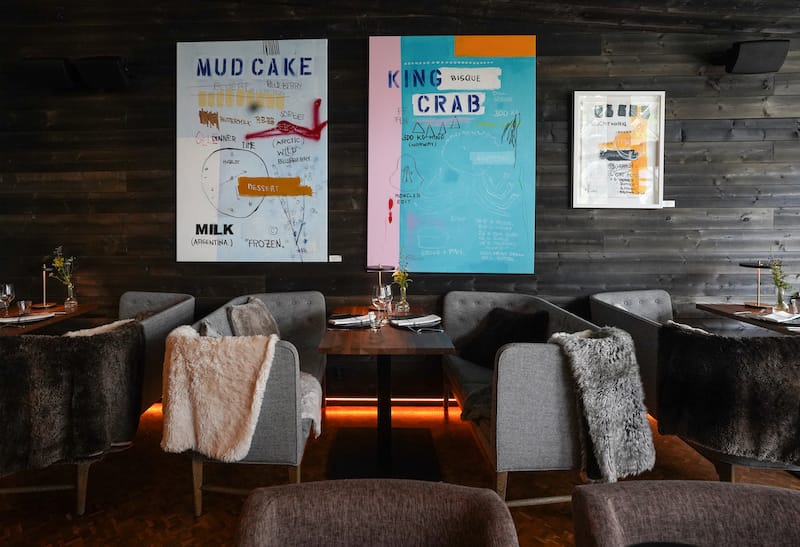 Nevertheless, I don't think there is a bad season to visit the Arctic TreeHouse Hotel because every season up this way is pure magic!
Can You See the Northern Lights at the Arctic TreeHouse Hotel?
Kind of. So, it is really difficult to see them from the rooms and beds themselves as there are safety lights outside, which will pollute your view a bit.
But, there is a shelter right outside the gates of the TreeHouse Hotel (ask the front desk!) where you can get a sick view of the Rovaniemi northern lights if they are active!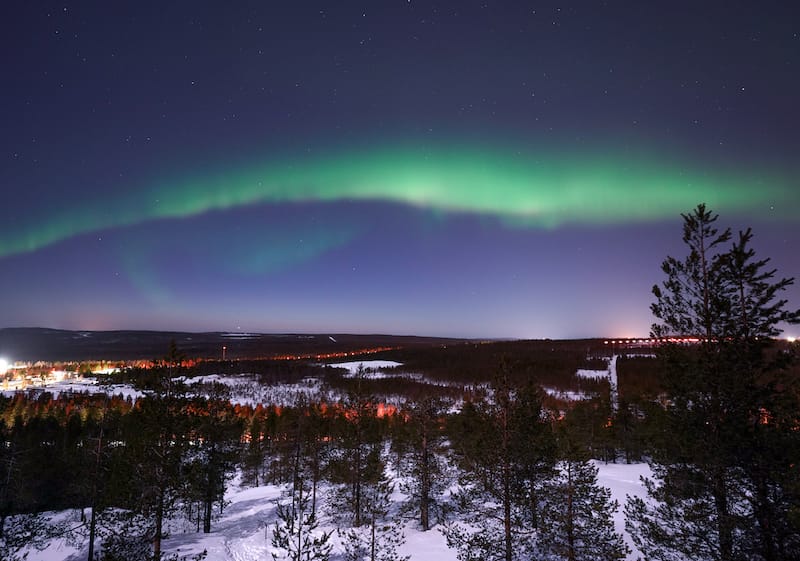 This is a photo from that exact place!
Is the Arctic TreeHouse Hotel Worth It?
I absolutely think a stay at the Arctic TreeHouse Hotel is worth it if you're traveling to Rovaniemi and this part of Finnish Lapland!
And I definitely think that it is worth your money if you are coming up here for a honeymoon or romantic getaway with your partner (but hey, I stayed at the TreeHouse solo and enjoyed every minute of it alone!).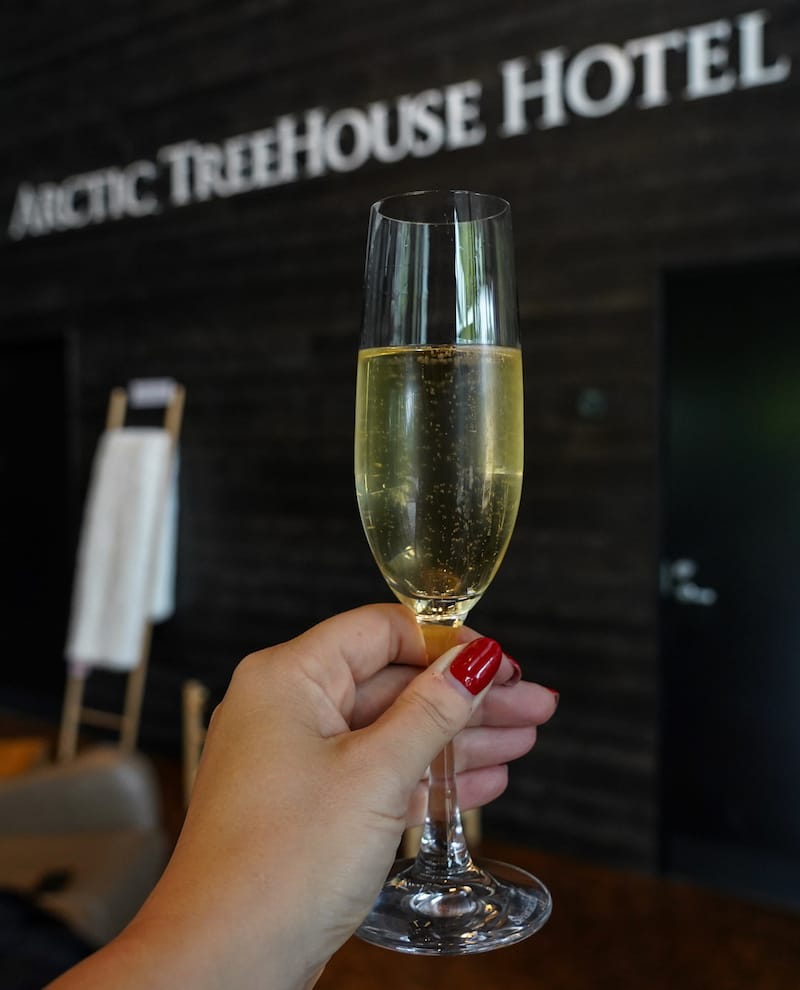 If you want to stay there but your budget does not permit it for the entire trip, no worries at all! You can book one night there and finish your trip at a different location!
Alternative Hotels in Rovaniemi
Did you book a trip to Rovaniemi at the last minute and the Arctic TreeHouse Hotel had no vacancies?
This could very well happen as the place is super popular, but there are some other great places in the area to consider if this happens to you!
Here are a few of my recommendations for alternative accommodation in Rovaniemi:
Glass Resort: This is an awesome place – I have stayed here. Has hot tubs and is spacious! Located by Santa Claus Village.
Apukka Resort: Glass igloos in a remote location – a bit far-removed but popular, nonetheless.
Arctic Light Hotel: Top-rated in Rovaniemi… not unique but a centralized place to stay.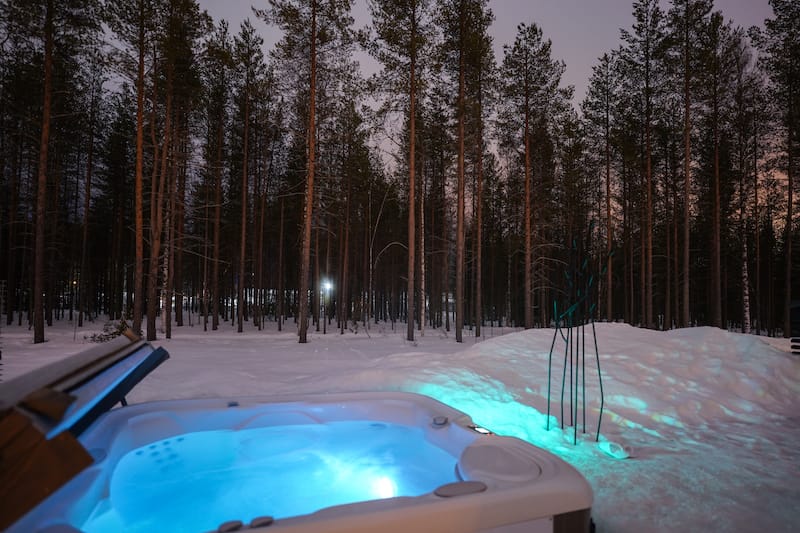 Do you have any questions about booking a stay at the Arctic TreeHouse Hotel in Rovaniemi? Let me know in the comments!
More Finnish Lapland Travel Guides
Pin this Arctic TreeHouse Hotel Review