Italy is, without a doubt, one of the most beautiful travel destinations in the world. And while most people travel there during the warmer months, there are still a lot of reasons to visit Naples in winter!
If you can spare a trip this winter, don't skip out on Naples.
Known for its long history, masquerades, operas, and more, Naples has a lot to offer in the winter season from Christmas shows to holiday lights, parades, tours, and more.
This guide recaps some of our favorite things to do during winter in Naples from our multiple trips to the Campania city! It includes some of my favorite day trips from Naples, as well!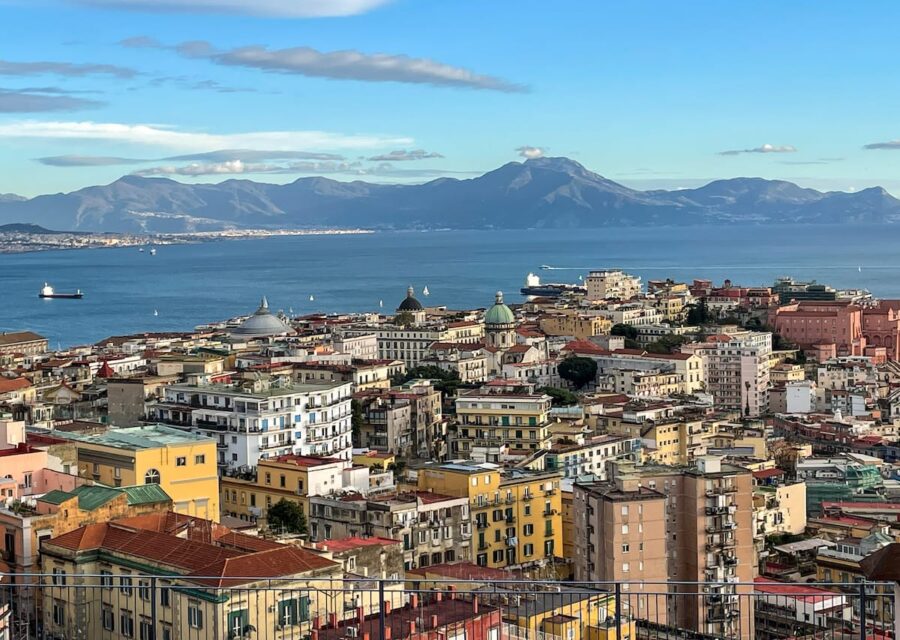 Did we leave anything out? Let us know in the comments!
What is the Weather Like During Winter in Naples?
The weather in Naples from December to March is mild and rainy. Rain might last a few days, and sometimes there can be thunderstorms at night (and by sometimes… I mean often).
There are also days where it is sunny during the day and cold at night. Naples during the winter is nothing like northern Europe, which is plagued by snow.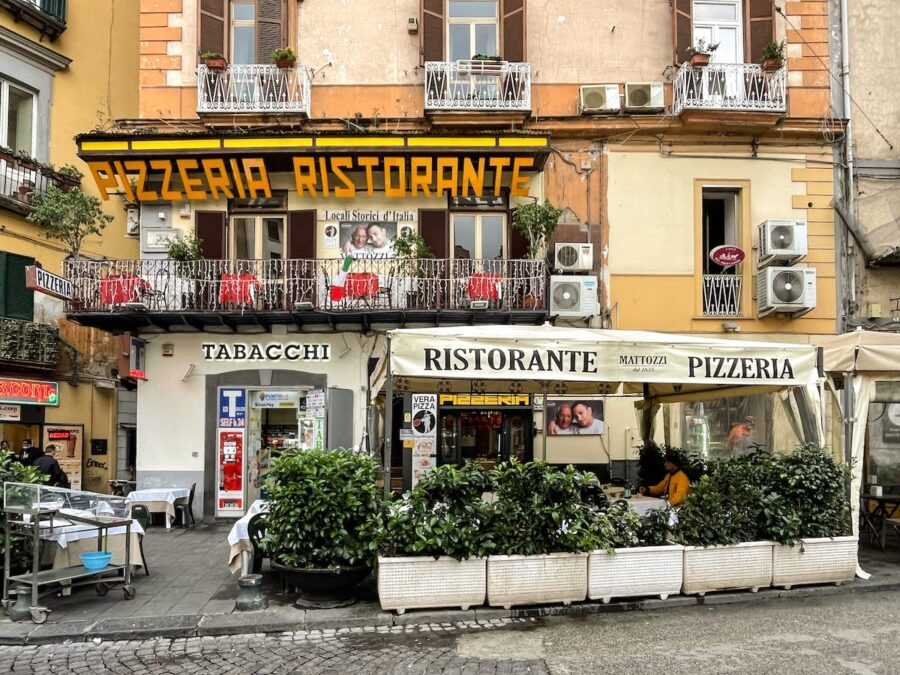 The city develops its own personality during the winter months – one day it can be windy, the next it may be sunny, and the next may be teeming with thunderstorms.
If Naples is one thing, it is most definitely unpredictable.
The average daily temperature is around 14°C during the day and goes down to about 5°C at night.
On the coldest nights, the temperature can drop below freezing (0°C). The most frigid weather was -5.7°C, which was in January of 2017.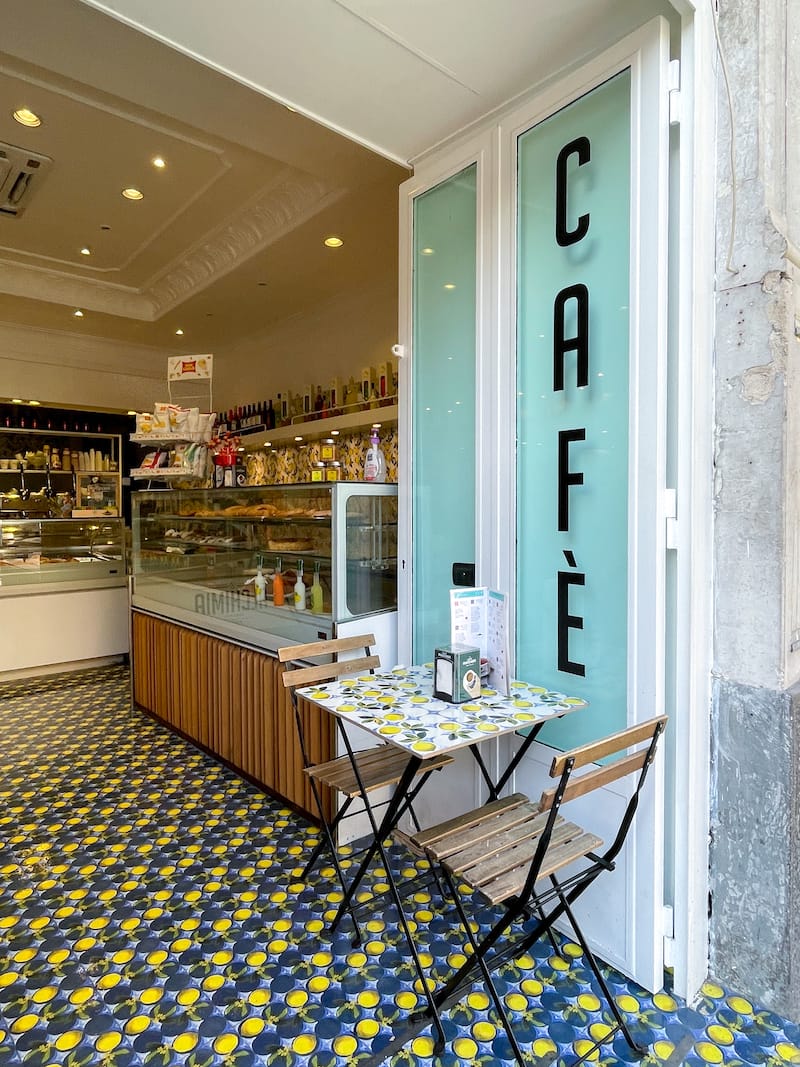 Chances of snow in Naples are scarce, making it one of the least snowy areas in Italy.
Snow might accumulate for a few hours in the northern regions of the city, which are Vomero and Rione Alto, however.
Average Winter Temperatures in Naples (Low/High)
Naples in December: – 5°C / 14°C
Naples in January: – 4°C / 13°C
Naples in February: – 4°C / 13°C
Naples in March: – 6°C / 15°C
How Many Days Do You Need in Naples?
To be honest, far fewer in summer. The issue you have during the winter months in Naples is that the weather can make or break your trip. Plan on it breaking it, however.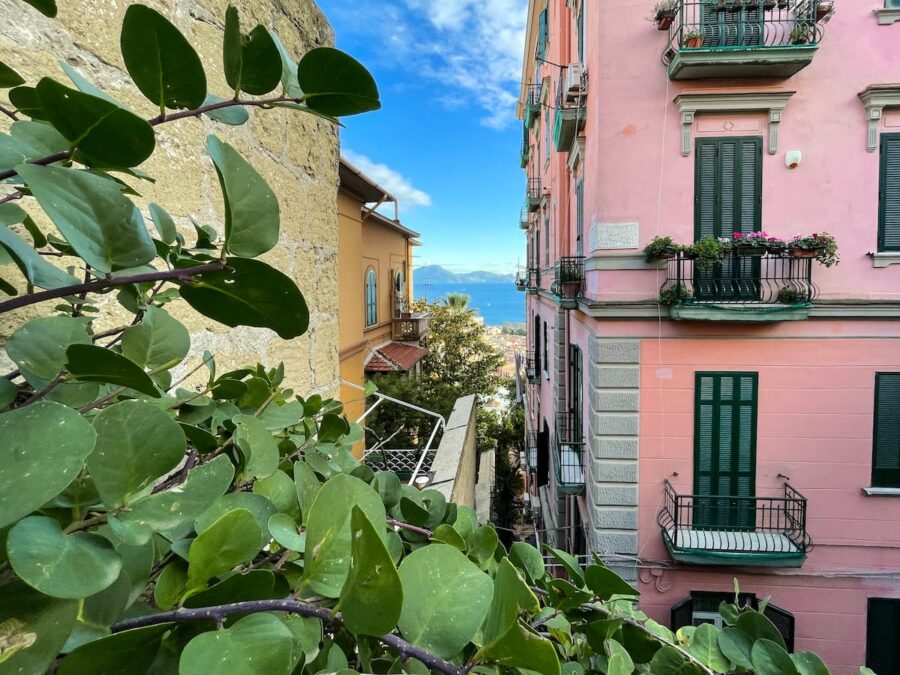 I would usually recommend 4 days in Naples minimum (7 is optimal). Most of those days will be for day trips from Naples. However, during the winter, you will likely encounter some crappy weather and it may put a damper on your plans.
Either plan your trip as an indoor one or give yourself some extra time to capitalize on the good weather when it does show its face.
Best Things to Do in Naples, Italy in Winter
1. Take a Stroll along San Gregorio Armeno
During the Christmas season, the streets of Italy are filled with exquisitely festive colors and lights, but there is one place where Christmas lasts forever.
Via San Gregorio Armeno, also known as Christmas Valley, is a lovely avenue in the center of Naples recognized across Italy for its artisan shops selling handcrafted products or nativity-scene figures.
In the past, it was home to a temple devoted to the Roman Goddess Ceres.
In the 18th century, it became famous for its Nativity scenes. In my eyes, it is famous for its crowds and chaos (in a rather good way, though).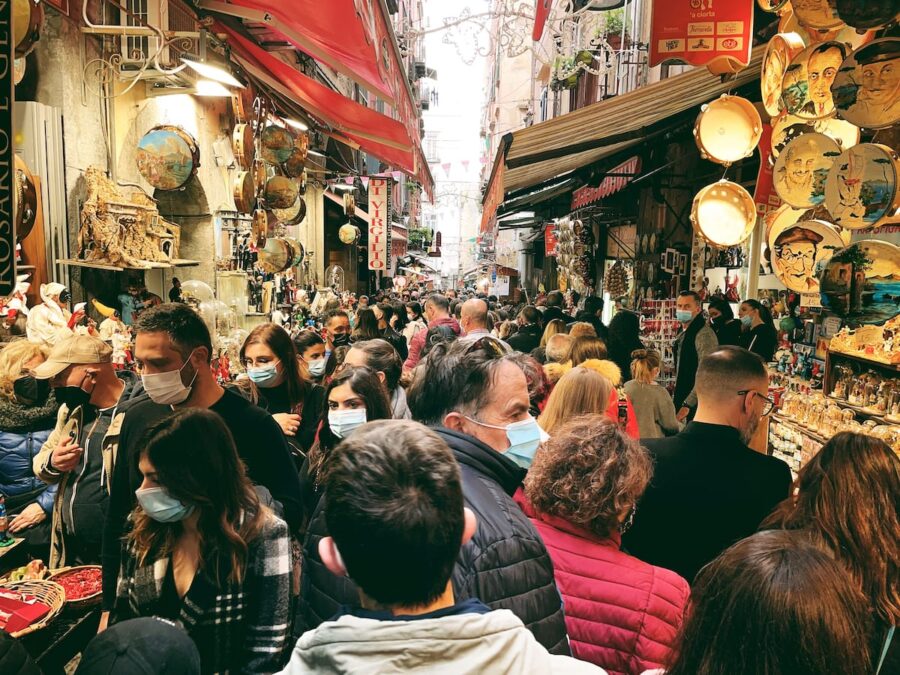 Artisans work hard every day to maintain their precious traditions, molding terracotta figurines that will later be placed in Neapolitan Manger scenes, so Christmas decorations and Nativity scenes are available all year.
Shoppers have the chance to walk through the narrow alley, observe the artisans' work, and browse their goods in relative tranquility.
Visitors will also have the opportunity to find ornaments and figurines resembling every famous person out there from celebrities to footballers (and by 'footballers', we mean Diego Maradona).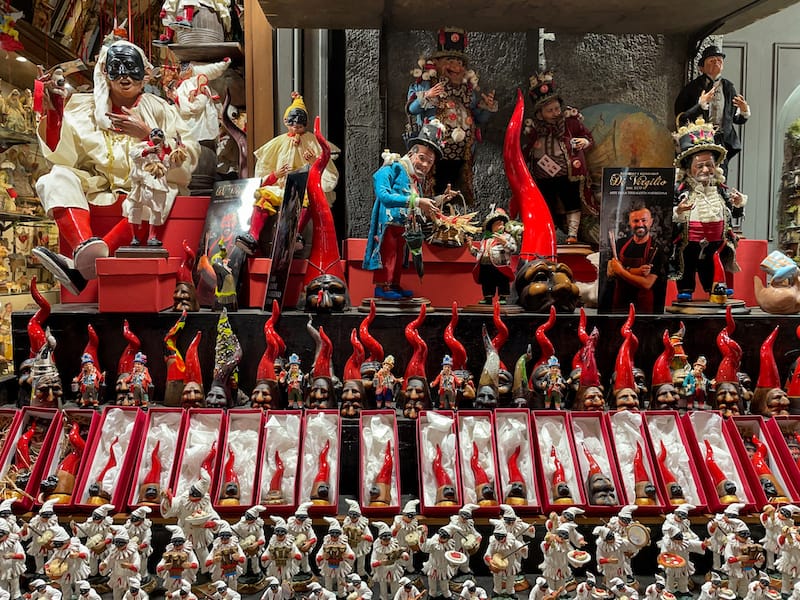 Families in Naples visit the street each year before they start building their own Nativity scene at home. It is a major tourist destination since tourists appreciate the unique shops.
If you're visiting Naples in December or during the Christmas season, it really is a must-visit place. But beware – the crowds are heavy and it can be a stressful experience!
2. Take a Drive to the Amalfi Coast
The Amalfi Coast is known as one of the world's most famous road trip destinations and it is a 48 km coastline in Italy that rises high above the Tyrrhenian Sea.
Wander the streets of Positano, which rests on a hill. Visit the church of Santa Maria Assunta and hit up Marina Grande Beach or Fornillo Beach.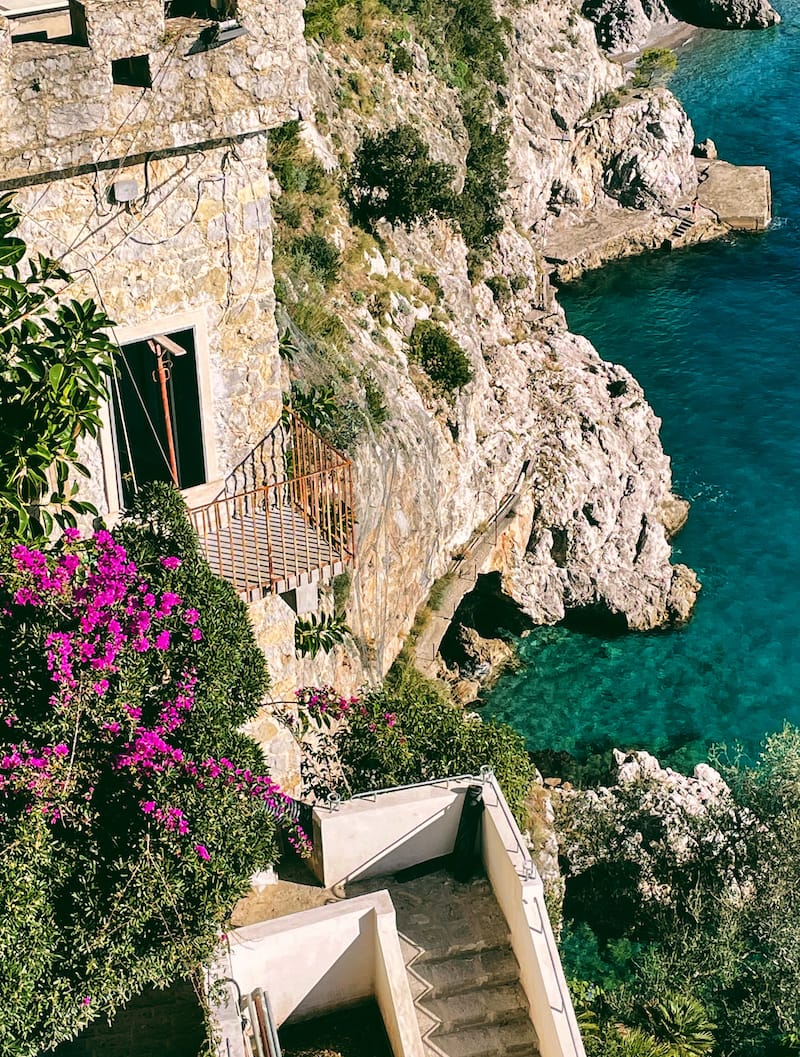 Avid hikers should trek along the Path of the Gods, a cliffside hike that connects many villages and provides spectacular views of the Amalfi Coast.
Head to the Grotta dello Smeraldo, which is located in the small village of Conca dei Marini. It is a naturally-formed cave filled with seawater that can be visited by land or sea.
However, keep in mind that ferries don't run off-season, so it's advisable to make arrangements for alternate modes of transportation before you arrive.
BOOK HERE: Amalfi Coast day trip from Naples
You can also see the gorgeous Amalfi Coast at Christmas when the small seaside villages are decorated for the holiday yet still keeping that summer charm (and floral displays everywhere).
Concerts are widespread in the area, and on New Year's Eve, expect some firework shows.
For holiday sweetness, head to the Pansa Pasticceria and try out unique local desserts made only during the holiday season.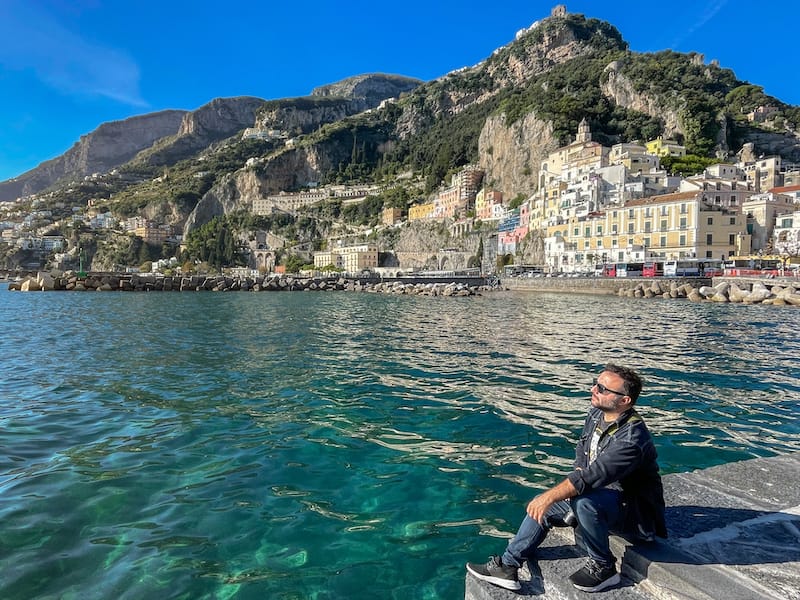 Don't miss Ravello, which is a cliffside village in the clouds. There, you can drop by the Trattoria da Cumpa Cosimo for a delectable lunch.
Finally, head to the Villa Cimbrone to wander around its beautiful gardens and enjoy the view of the Terrazza dell'Infinito.
Be sure to stop in Sorrento if you have time (it is the largest city on the coast).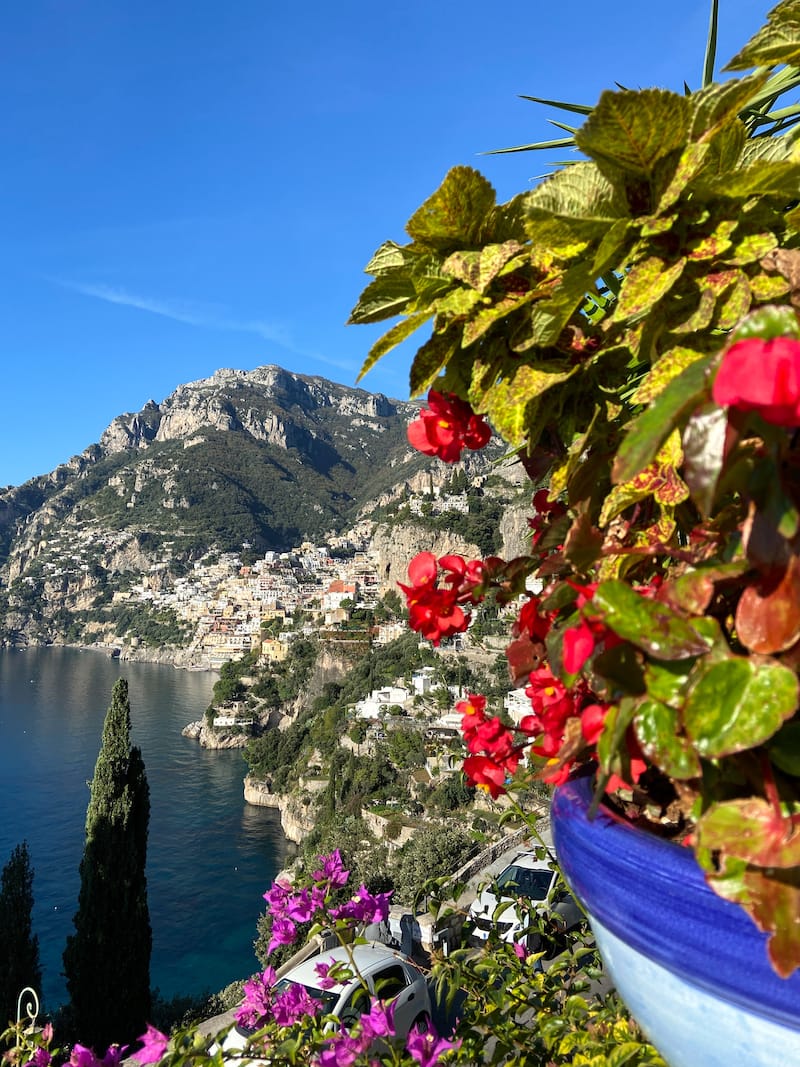 If you don't have a car to take the road trip yourself, don't worry – you can take a day trip there with an organized tour!
This tour leaves from Naples and spends a day exploring the alluring Amalfi Coast.
>> Book your Amalfi Coast day trip from Naples here
3. Eat Delicious Struffoli
Struffoli, also known as Honey Balls, is a typical dessert of traditional Neapolitan cuisine.
The dessert is made out of a variety of dough balls that have been deep-fried in oil, drizzled with honey, and then topped with candied fruit and colored sprinkles.
They can have various flavors, but the typical flavor involves a mix of honey with sprinkles, cinnamon, and orange rind bits.
The dessert is crunchy outside and lights inside. It is usually served on Christmas and typically served warm.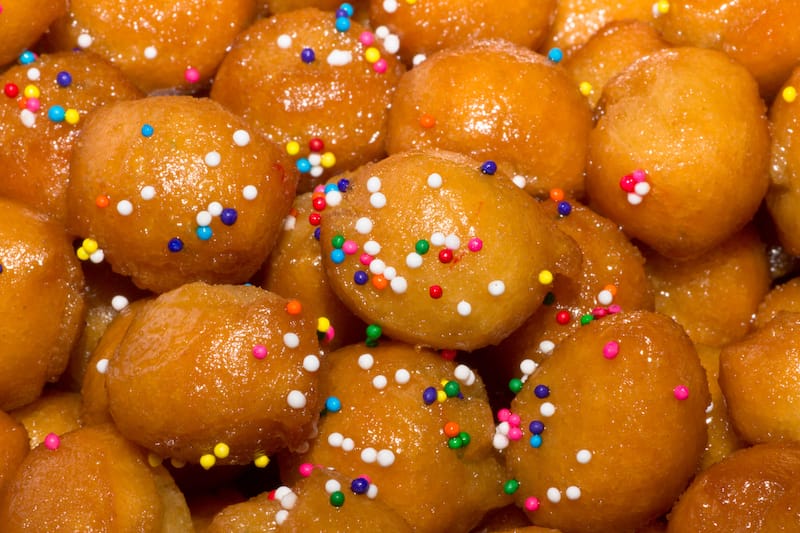 Strufolli originates from Ancient Greece and Medieval Spanish cuisines. The name's origin is from the Greek Strongoulos, which means rounded.
Thanks to the nuns from the 18th century, the sweet treat is known as a Christmas dessert.
The nuns made the little honey balls as a present for the nobles of the city.
4. Enjoy Christmas in Naples
During the holiday season, it is a must to visit San Gregorio Armeno, as we mentioned above. The street of the old town is a representation of Jesus's birthplace.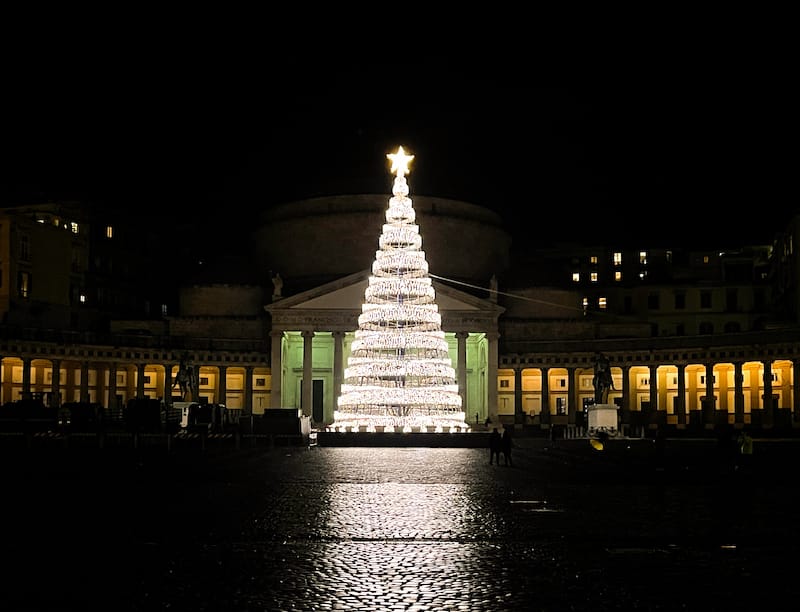 Another location for a nativity scene is the Chiostro of Santa Chiara.
The abbey, which dates back to 1300, is one of the city's most exciting sights. The abbey hosts a huge Nativity scene with over 200 meters of displays during the Christmas season.
Shopping enthusiasts should take a stroll around Via Chiaia, one of Napoli's most elegant areas.
The street is full of glittering lights and stripes in red and gold. It will be crowded on the weekends… so keep that in mind!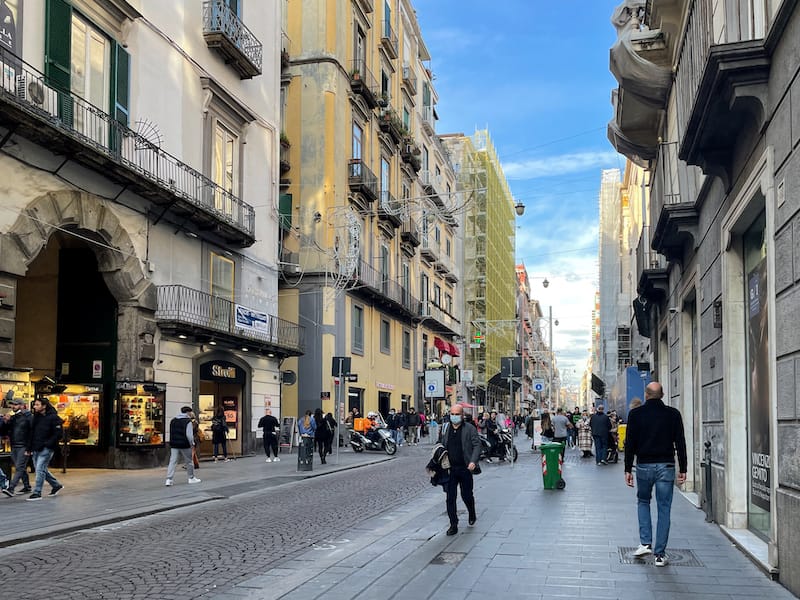 Via Roma is another place for shopping lovers where you can shop around and admire Umberto Gallery's architecture where there is also a Christmas tree.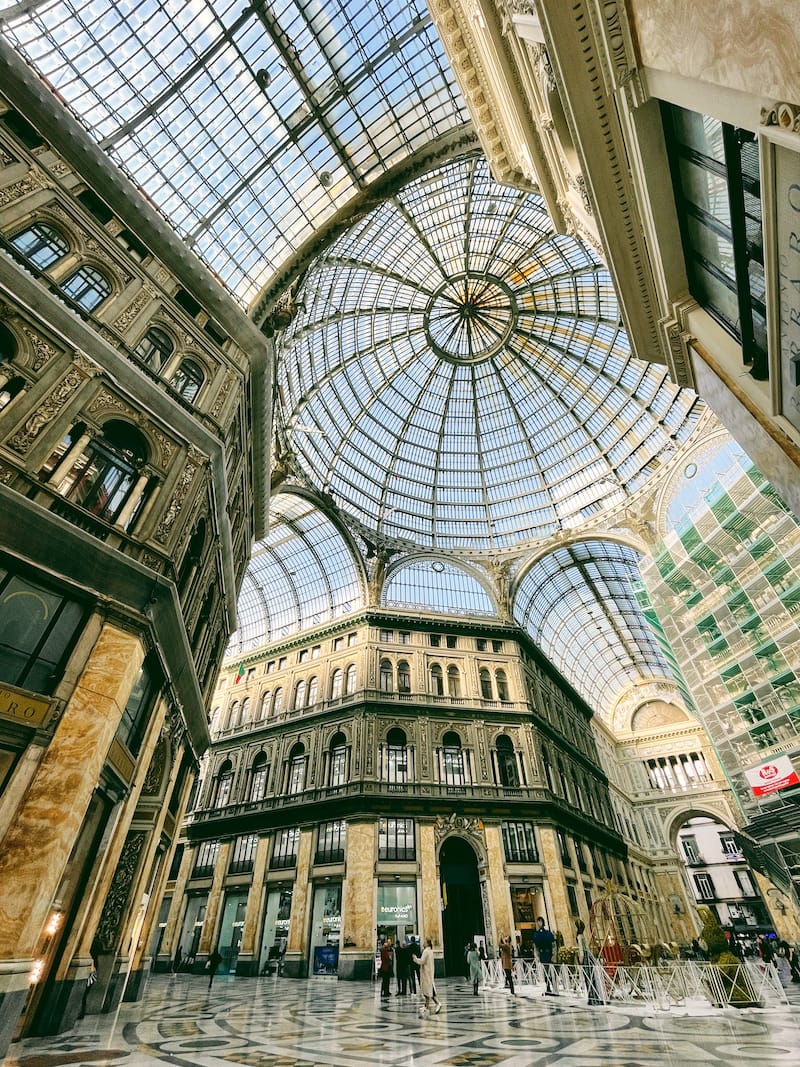 Visitors and locals usually write a wish on a letter and stick it to the first. Numerous shops and food spots can be found around the area.
Be sure to check out Salumeria Regina at Via Santa Brigida 17 in Naples (near Galleria Umberto).
A plate of their fresh deli cuts and a glass of wine was the perfect excuse to get off of my feet for a bit in between shopping!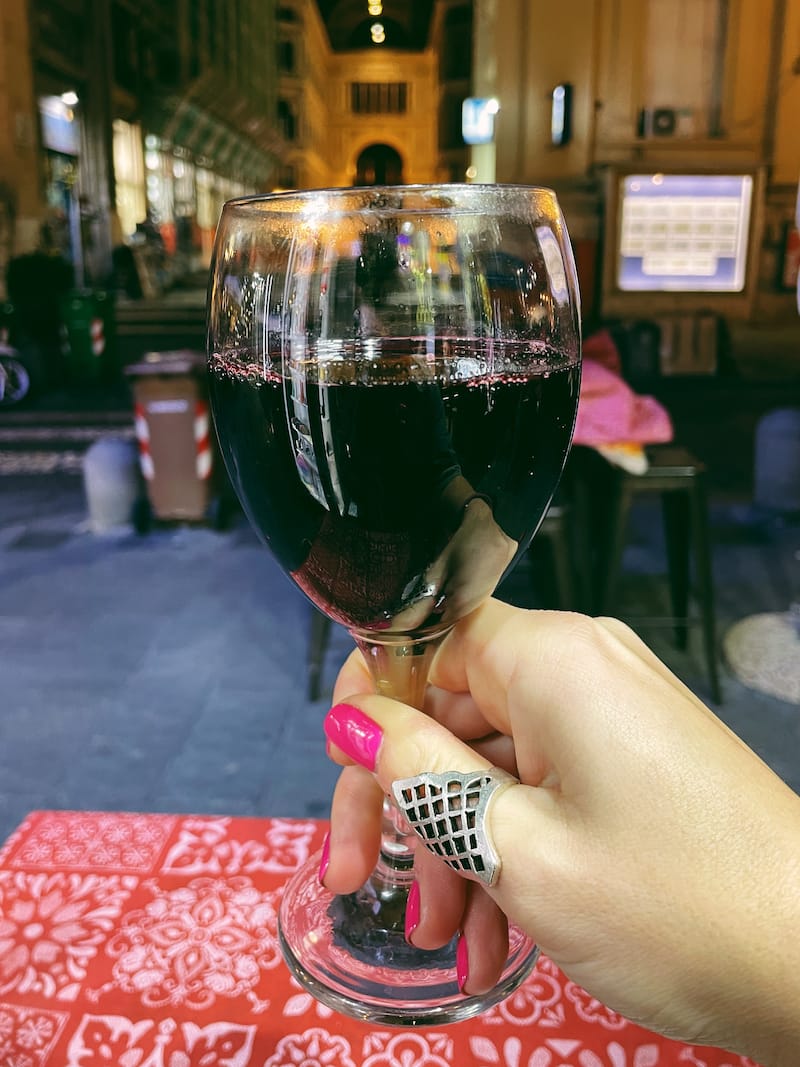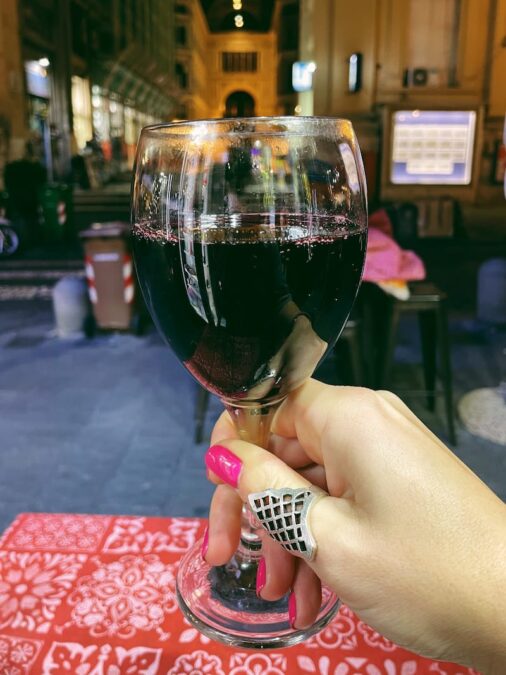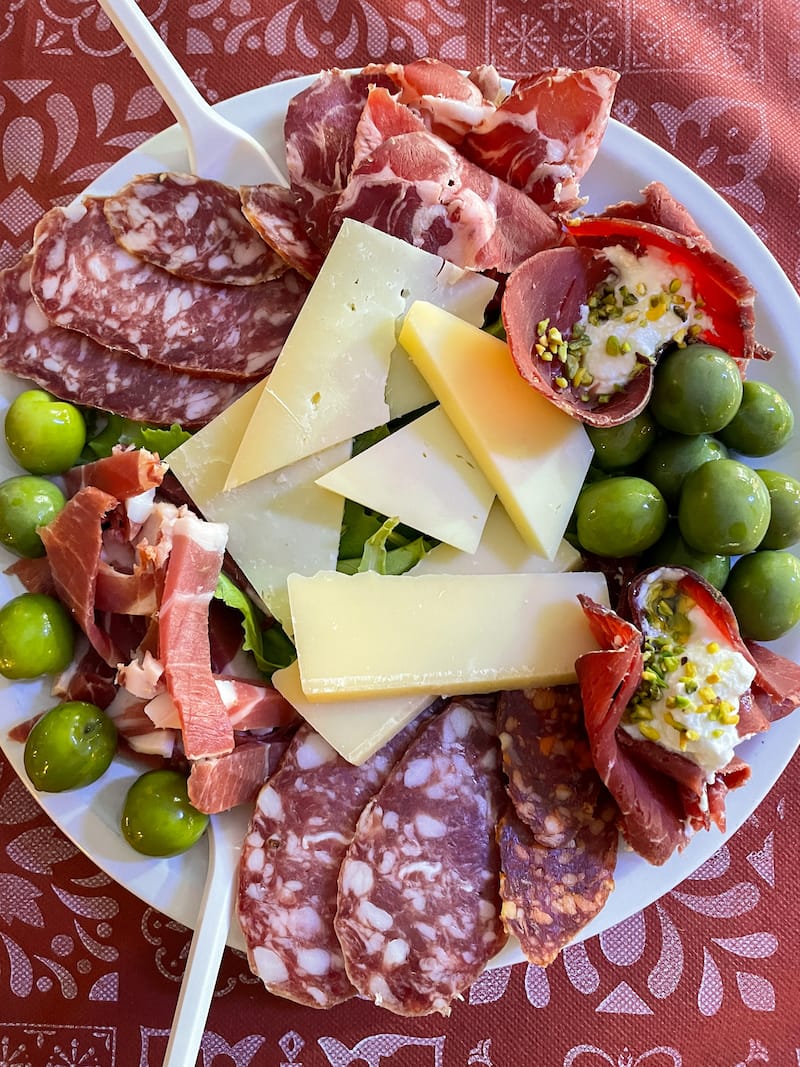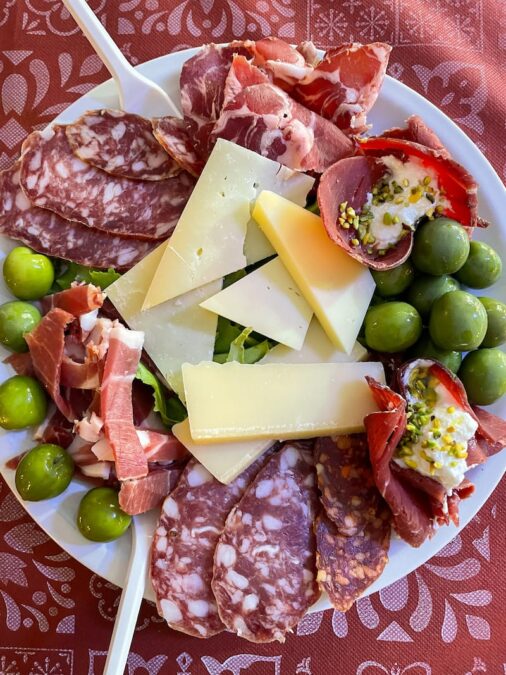 Theater fans can head to Teatro San Carlo, one of the world's oldest theaters dating back to 1737. The building is located near Piazza Plebiscito in Piazza Trieste e Trento.
The theater is open to the public during the Christmas season, featuring notable performances such as the Schiaccianoci.
5. Go On a Day Trip to Herculaneum
Herculaneum is an ancient city located in Campania's Ercolano (the Italian name for the city), which is 8 km southeast of Naples.
The Vesuvius eruption of 79 AD destroyed the town, similar to Pompeii.
However, Herculaneum is far better preserved than Pompeii and it is much less crowded and a smaller and more manageable site than its famous sister city. Getting to Herculaneum from Naples is super easy, too!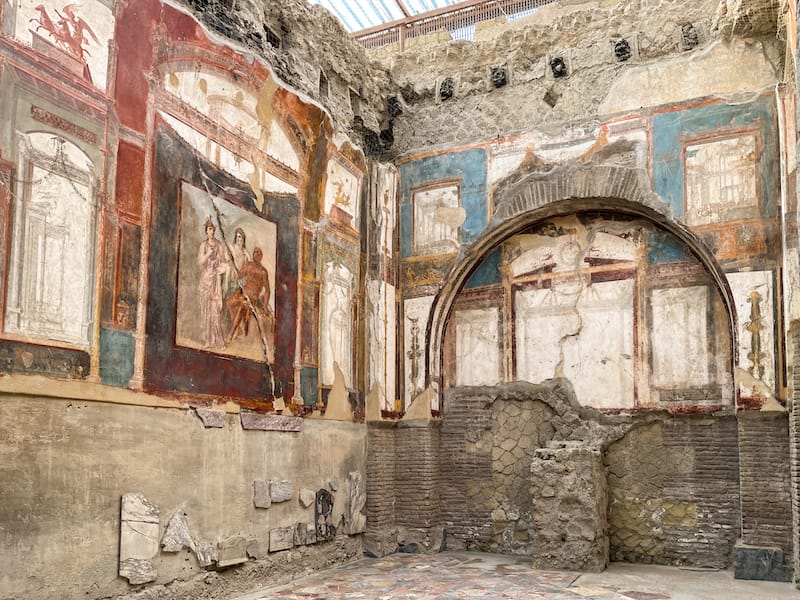 The fragments of ash saved the homes, and now people can go back in time to the ancient city of Herculaneum and check out its intact architecture and decor, including decorations, jewelry, and even organic remains like food.
The story is that the city was rediscovered by chance in 1709 during the digging of a well. However, remnants of the city were discovered during earlier excavations.
After the discovery, tunnels were dug by people who believed they'd find treasure, which is why many artifacts were removed. In 1738, the first excavations began and have continued ever since.
READ MORE: How to visit Herculaneum
You should also visit many sites while there, but the top places and halls at Herculaneum are the men's bath, the Hall of the Augustales, the Samnite House, House of the Wooden Partition, and Fornici.
Visitors can purchase a Herculaneum priority entrance ticket, which costs 18 EUR per person to skip the line to the archaeological site, walk the ancient town's cobbled streets, and imagine how life was before the eruption.
The tour also offers an audio guide.
Just a note – Herculaneum is my absolute favorite historical sight in the world…
I have visited multiple times and highly recommend taking a day trip there when you're in Naples.
>> Book your priority ticket to Herculaneum here
6. Take a Day Trip to Capri
Capri is one of the three Poets Islands in the Gulf of Naples, and it is one of the most popular places to visit in Italy.
Head to Marina Piccola, a resort town on the Tyrrhenian Sea famed for its vibrant and sheltered namesake beach.
Bustling restaurant terraces offer views of the Faraglioni rock formations, while the charming Via Krupp leads to Augustus' floral gardens.
Visit the Grotta Azura, which is a magical natural cavern 25 meters wide and 60 meters long. To go there, you can take a gondola from Marina Grande.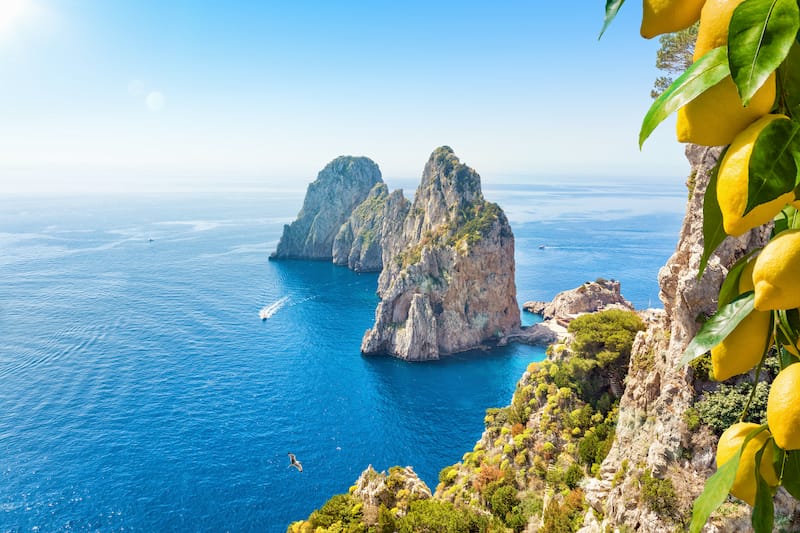 Once you enter the cavern, boat skippers sing traditional folk songs, and you'll be surrounded by the bluest water you've ever seen.
Just a short walk from the Grotta Azura is the Villa Damecuta, which the Roman Emperor Tiberius constructed.
Afterward, head to Anacapri, which is a narrow street filled with pastel-colored houses.
BOOK HERE: Capri day trip from Naples
Hiking enthusiasts will enjoy it there since there are numerous hiking routes in the area and the Scala Fenicia, a pathway with 921 steps, after which you'll be greeted with picturesque views.
If you want to explore the island of Capri, 6-hour tours are available for 115 EUR from Get Your Guide, where you'll be able to admire the stunning views and visit the well-known locations.
There will be a live tour guide that will teach you about the sites. It truly is one of the best day trips from Naples in winter!
>> Book your day tour to Capri from Naples here
7. Take a Day Trip to Procida
The tiny island of Procida is located between Naples and the island of Ischia.
It's a colorful island that hasn't been widely discovered by tourists yet but trust me, it will be soon!
Visit the Marina Grande, where you'll find colorful houses next to the other and a harbor.
There you'll find hotels, restaurants, and shops. Visitors can also visit the church of Santa Maria, Della Pieta.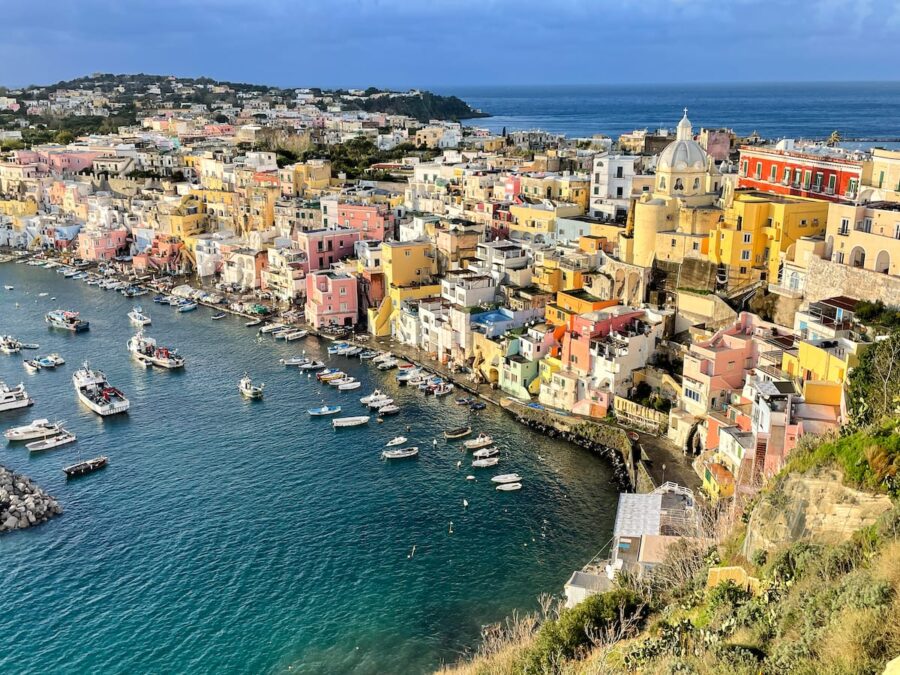 Head to the Terra Murata, which is a medieval village at the highest point on Procida.
The ominous Palazzo d'Avalos, constructed in 1563 and converted into a prison in the 1800s, is the dominant structure in Terra Murata.
At the highest point, you'll find traditional houses and the Abbey of San Michele Arcangelo. It is one of the best places to stop by when you visiting Procida.
BOOK HERE: Procida day trip from Naples
A thick archway leads to Casale Vascello via a short passageway just down the hill from Terra Murata.
Built in the 16th century, this little courtyard of traditional houses displays Procida's distinctive architecture, with exterior staircases and arched windows.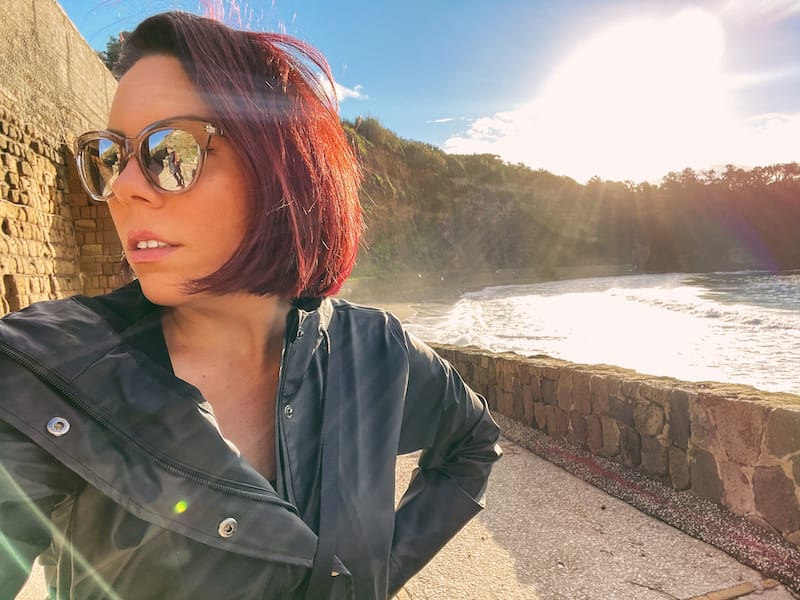 Head to the Marina di Corricella to enjoy some sweeping vista across a glistening bay.
Visitors will also find fisherman's houses from the 17th century painted with pastel colors.
Another amazing reason to visit Procida is that there are several dishes that are quite unique to the small island.
It is also a fishing island, so you can get some of the freshest seafood known to man there (but still fried anchovies are one of my favorites).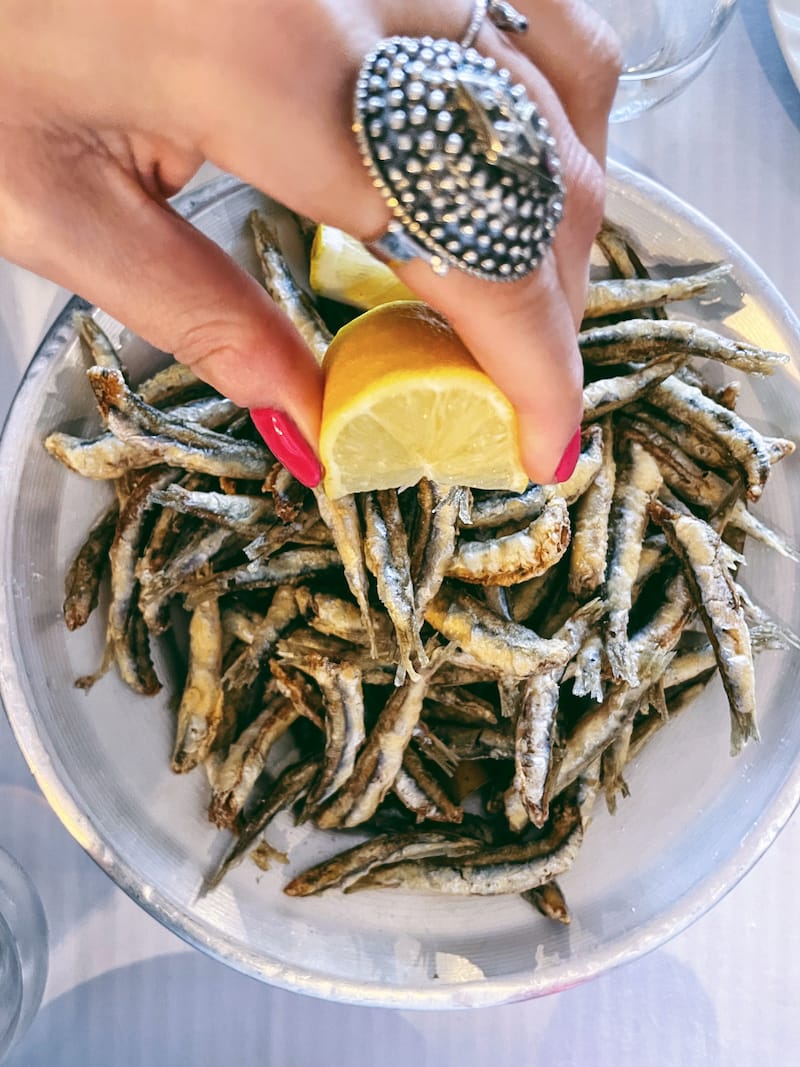 Enjoy the day exploring by booking a day trip tour from Naples to Procida which costs only 60 EUR. Lunch is also included in the price.
>> Book your day trip to Procida from Naples
8. Drink Coffee in Naples
Naples has the nickname the "city of coffee" throughout Italy. Coffee consumption is a complicated mix of unwritten conventions, rituals, and old practices in Naples.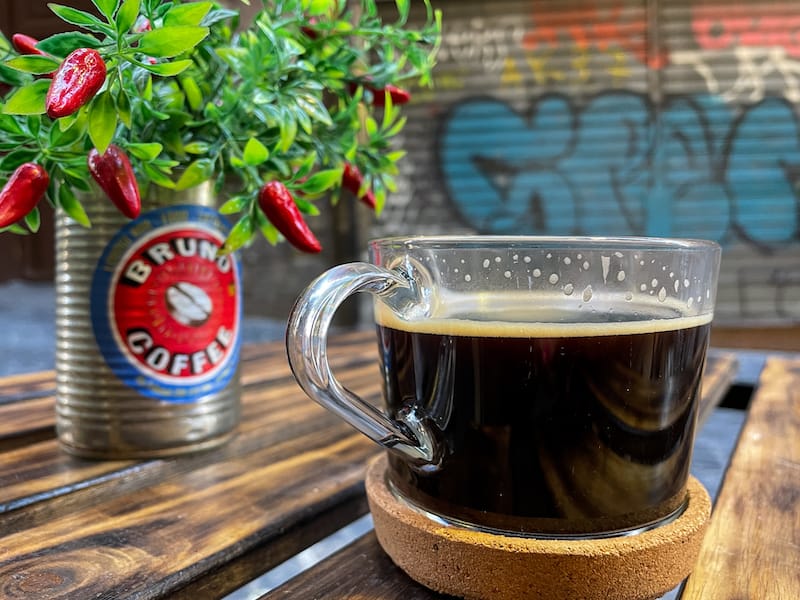 They have unwritten rules, such as standing, not sitting at the table while drinking, not adding sugar before the coffee is poured, and holding the cup with the right hand.
Another thing you don't do in Italy is order an Americano (a rule I often break as you can see above).
But, you will find a variety of coffee shops in Naples these days, including a few specialty coffee shops like Ventimetriquadri Specialty Coffee (easily reached via the Vanvitelli stop), and Bruno's Bar near the main station (not specialty but a good time anyway).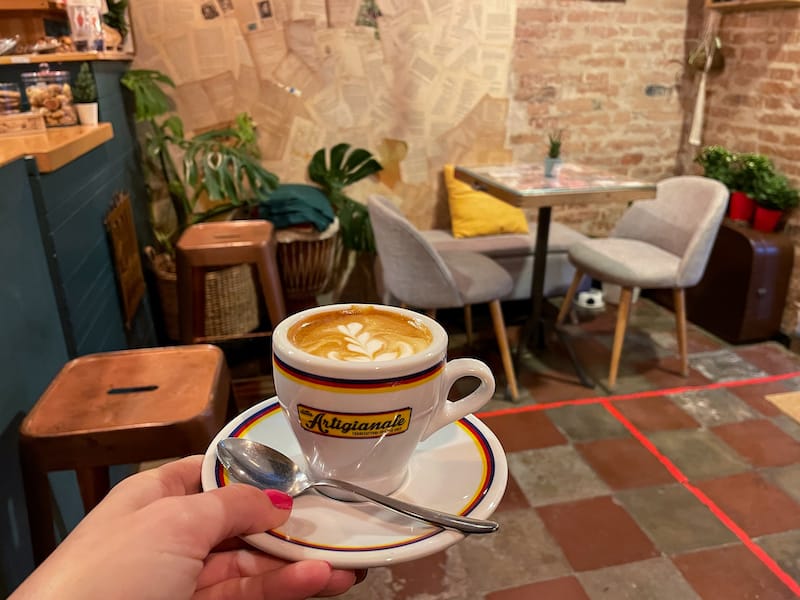 In Naples, it is believed that the best way to approach a woman is by offering her coffee.
Coffee arrived in Italy later than it did in other European countries. It was Queen Maria Carolina who brought it to Naples in the second half of the 18th-century.
She expressed that she wished to try the highly desirable drink in Vienna.
Coffee immediately grew popular among the Neapolitans to the point that, by the 19th-century, Neapolitan streets were lined with coffee vendors.
Naples is also known for the Neapolitan flip coffee pot, a drip brew coffee maker that was popular until the last century.
The bottom of the pot is filled with water, and the middle is filled with coffee and an upside-down pot placed on the top.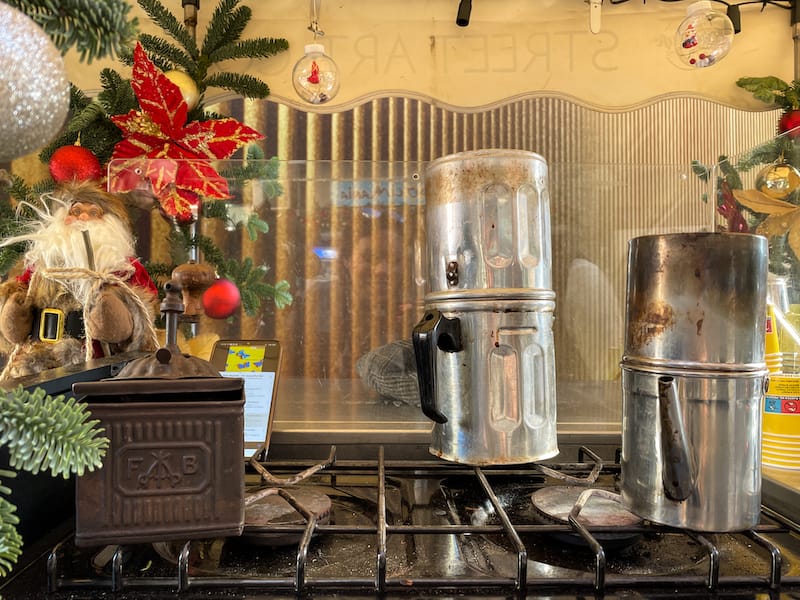 When the water boils, the three parts flip to let the water filter through the coffee grounds, after which the filter section is removed, and the coffee is served.
9. Eat the Most Famous Pizza in the World
In the 1700s and early 1800s, Naples was a thriving waterfront city. Most people spent their time outdoors, and they needed inexpensive food that could be consumed quickly.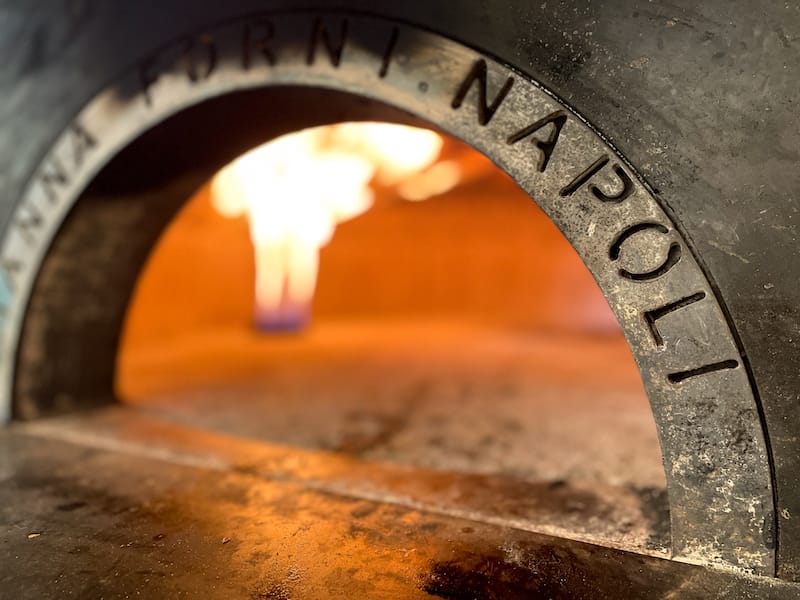 Since tomatoes were thought to be poisonous to the nobility, poor peasants were the ones who began topping their flatbreads with them.
Once people realized that tomatoes are delicious, the humble pizza was born. The dish became popular, and many came asking for it.
They called it Pizza Marinara after the mariners who ate the tomato-topped flatbread at the harbor. However, we have to thank Raffaele Esposito for the modern pizza.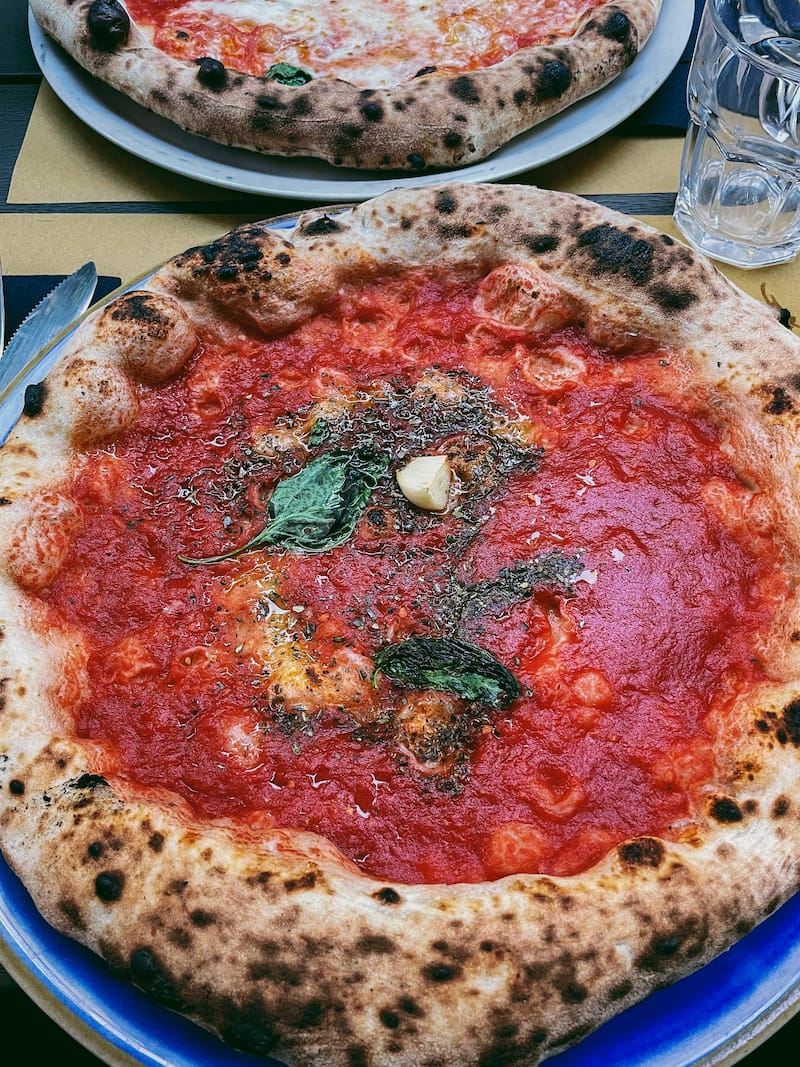 He introduced cheese to the mix in 1889 and added tomatoes, basil, and mozzarella to it, which turned into Pizza Margherita.
Today, pizza in Naples is a serious matter and has its own rules that pizza makers should follow.
All Neopolitan pizzas have to meet specific requirements, such as using only the finest mozzarella di Bufala and a particular type of tomatoes.
BOOK HERE: Naples Pizza Making Class
The dough has to have a particular thickness and be cooked only in wood-fired ovens.
When visiting, be sure to check out some of Naples' most famous pizzerias such as L'Antica Pizzeria da Michele, Pizzeria Concettina ai Tre Santi, Pizzeria da Attilio, and 50 Kalò.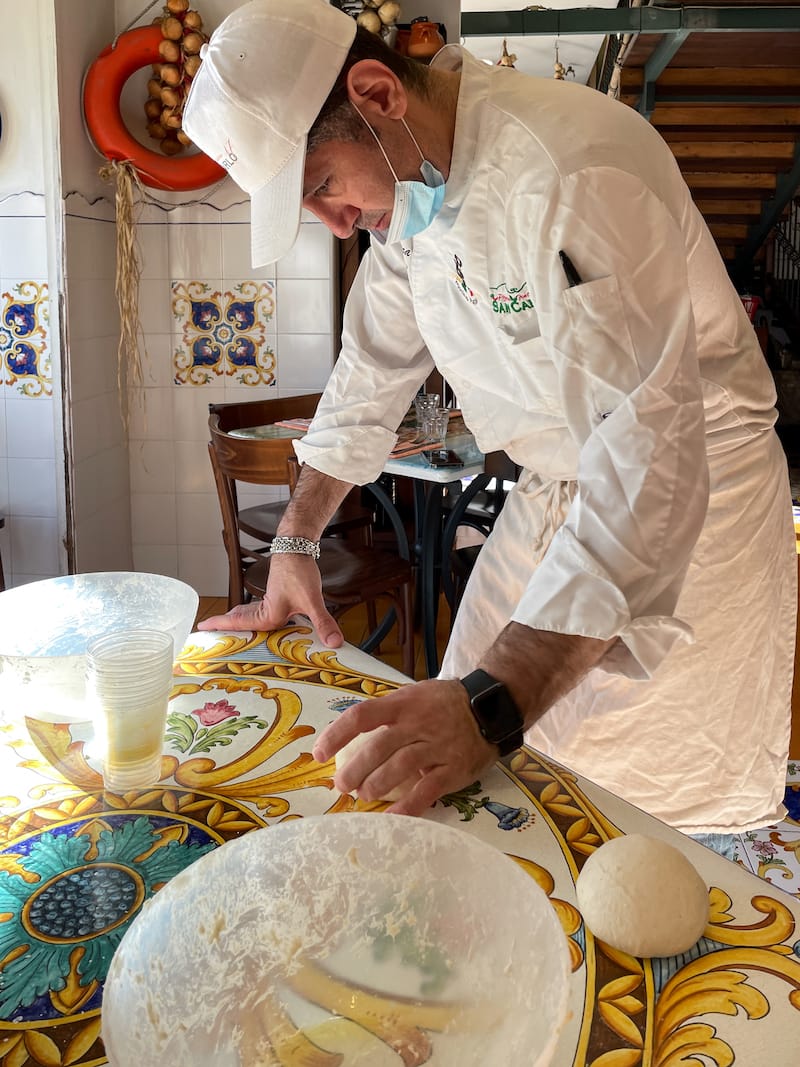 But, let's be honest, the best way to learn about pizza is to learn how to make it yourself!
This Naples pizza making class is a must when you're visiting Naples! Chef Luigi was awesome!
>> Click here to sign up for a Naples pizza-making course
10. Visit the Naples National Archaeological Museum
The National Archaeological Museum in Naples is one of the largest archaeological museums in the world.
It has importance for the uniqueness of its heritage and its contribution to the European cultural scene.
The building was constructed as a cavalry barracks in 1585, and from 1616 to 1777, it was the seat of the University of Naples.
In the 19th century, when it became a museum, the building suffered many changes to its primary structure.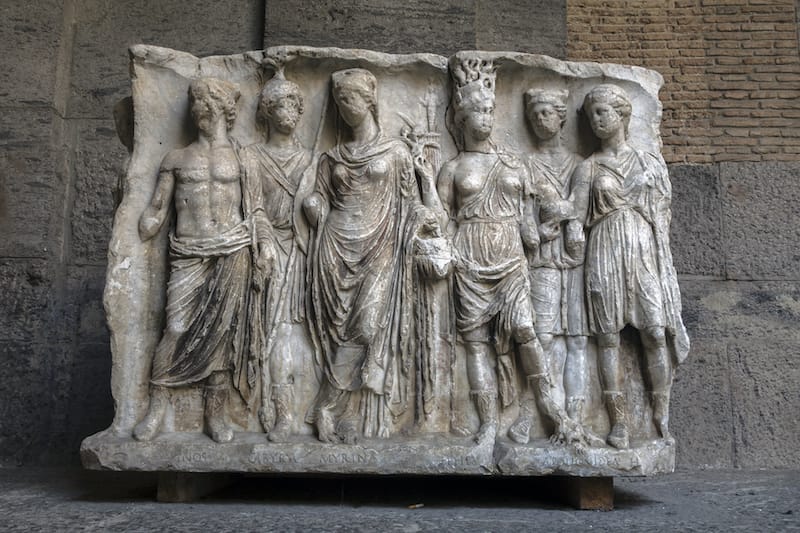 Vast collections of artifacts can be seen there, and they are divided into eight thematic sections and exhibits throughout the museum's four levels.
Prehistoric and Greek pieces from Naples and southern Italy can be seen in the Topographic Section.
Roman artifacts, including sculptures, mosaics, frescoes, jewelry, and glassware, can be viewed in the Farnese and Pompeian Gallery.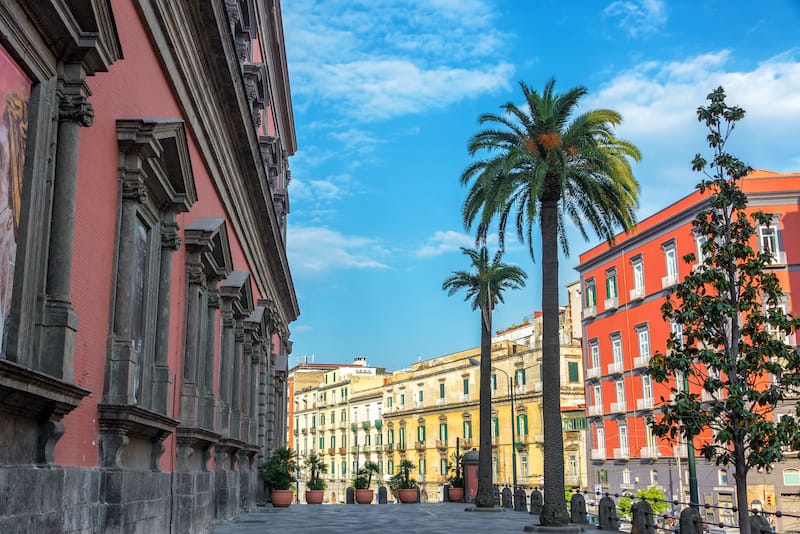 The Egyptian collection is also one of the largest in Europe and has mummies and ceramics dating back to the 27th century BC to the 2nd century AD.
BOOK HERE: Naples City Pass!
The Numismatic collection has coins and medals from the Greek colonization times.
Temporary exhibitions, conferences, seminars, and educational courses, particularly for children and schools, are part of the museum's event calendar.
You can visit this museum and many more with the Naples city pass!
11. Take a Stroll Along Spaccanapoli Road
Spaccanapoli Road is considered to be the most famous in all of Naples. It is the street that divides Naples into two.
Here, you will be able to go shopping and sightseeing while experiencing the local culture and history. The street is always busy with tourists and locals alike.
You will also be able to stop by one of the many restaurants and cafes lining the street for a warm cup of coffee or some delicious local cuisine.
Although you might find it cold to sit outside in the winter, you will surely enjoy walking along the streets, roaming from shop to shop.
It also proves to be a great photo opportunity because you can check out the historical buildings and churches lining the street, too.
Where to Stay in Naples
You will find plenty of accommodation in Naples for your trip. Here are some of the top-rated places to stay!
What are your favorite things to do in Naples, Italy in winter? Let us know your winter in Naples travel tips below. Thanks!
More Campania Travel Guides
Pin this Naples in Winter Guide