If you're traveling to Bergen and are looking for a nice introduction to the fjords, look no further than this Mostraumen fjord tour!
Are you planning your trip to Bergen last minute?
If youʻre booking your trip to Bergen last minute, we have you covered. Below are some of the top tours, hotels, and more!
🇳🇴 Top Activities and Tours in Bergen:
🛌 Top Hotels in Bergen:
🚗 Visiting Bergen independently? Be sure to book your Norway rental car ahead of time to ensure availability!
This guide details how to book a Mostraumen fjord cruise, what to expect on board, and a few other travel tips that I think will help you prepare for your journey!
The fantastic Bergen tour heads through the Osterfjord before sailing onward to Mostraumen, where you'll have a chance to see a waterfall called Bergsåafossen before sailing back to Bergen's Harbor.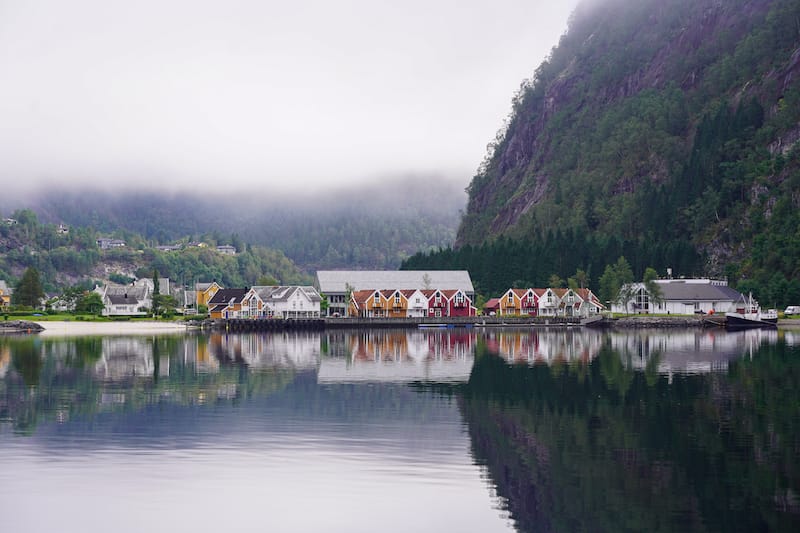 If you have any questions about booking a fjord tour to Mostraumen from Bergen, let me know in the comments! I am happy to help out!
Where is Mostraumen?
So, what and where is Mostraumen? Mostraumen is actually a strait (more or less) off the Osterfjord (a 27-kilometer boat ride) going toward the village of Mo.
The area is not far from Bergen by boat but offers a glimpse into some of the regional fjords for a pretty cheap price (and is one of the best things to do in Bergen, in my opinion).
BOOK HERE: Mostraumen fjord cruise from Bergen
Along Mostraumen and the Osterfjord, you will see a few waterfalls, colorful Norwegian homes, picturesque churches (including Mokyrkje), and more.
But really, it is all about the scenery, breathable Norwegian air, and just seeing the gorgeous landscapes from a boat!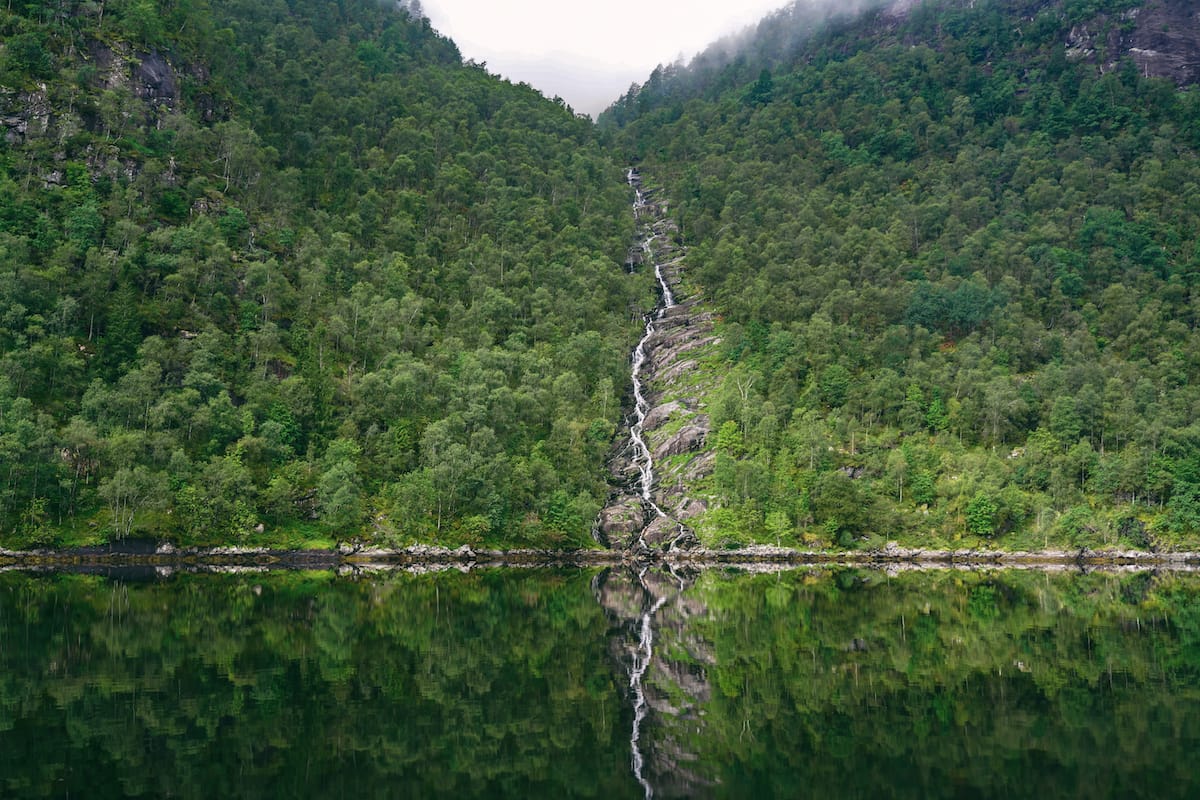 Why You Should Take a Mostraumen Fjord Cruise
As mentioned above, I think this tour is a fantastic introduction to Norway's fjord country! It is one of the cheaper excursions from Bergen and is merely 3-3.5 hours and won't take up a large part of your day!
If you're reading this, you already know that Bergen is rainy and you will have plenty of opportunities to chill out in cafes and visit museums while exploring Norway's second-largest city.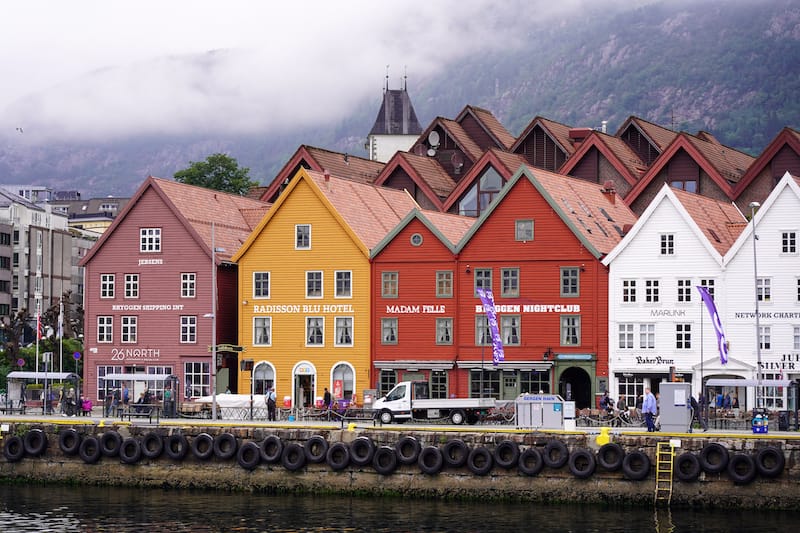 This tour runs every day, regardless of the weather, and will give you a chance to escape things a bit and take to a boat. It runs most of the year but does not run from January 1 until March 31.
The boat never really gets out on super open waters, so the fjords tend to stay relatively calm unless there is a large storm rolling through.
There is a large indoor area where you can relax in the warmth or you can stand outside. On the outer decks, there is a lot of cover, so even if it is raining, you will get a chance to take in the fresh air!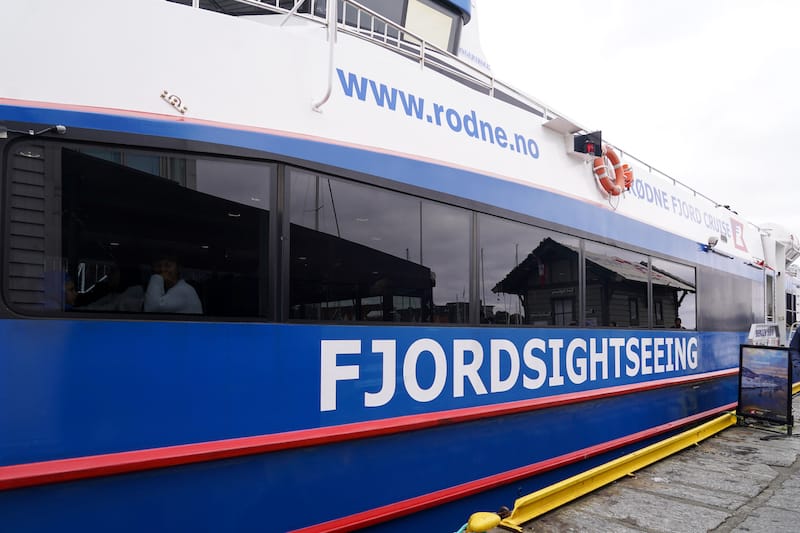 I highly recommend this trip to anyone visiting Bergen who has more than one day in the city!
Mostraumen Fjord Tour Details
How to Book the Mostraumen Fjord Cruise
I booked my Mostraumen tour through GetYourGuide.
I have had exceptional service with them and I knew that if something went wrong or I had issues, I could work with their customer service to get them resolved quickly.
It is also so easy to book all of your Bergen tours through them and in one place. They will send you a voucher with a QR code for check-in. Super simple!
Tour Timetable and Dates
This Bergen fjord tour runs most of the year but has different times depending on when you're taking it. It also runs multiple hours of the day during certain months.
You can see the 2023 times and seasonal changes here:
January: Daily 10:00

February-March: Daily at 10:00, Saturday and Sunday at 10:00 and at 1400

April 1-10 daily at 10:00 and at 14:00, April 11-13 daily at 1000, April 14-30 Monday-Thursday at 10:00, Friday-Sunday at 10:00 and at 14:00

May: Daily at 10:00 and at 14:00

June-August: Daily at 10:15 and at 14:30

September: Daily at 10:15

December: Daily at 10:00 (no departures December 24 and 25)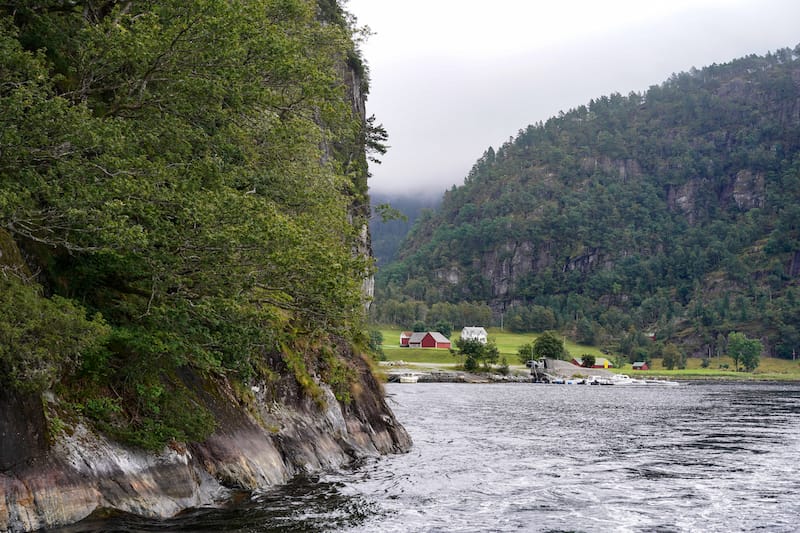 While it may be obvious to some, please note that daylight in the summer goes far longer than in the Bergen winters!
Meeting Point
This tour meets at Zachariasbryggen (on the left side if you're facing it from land!) on the boat in the photo.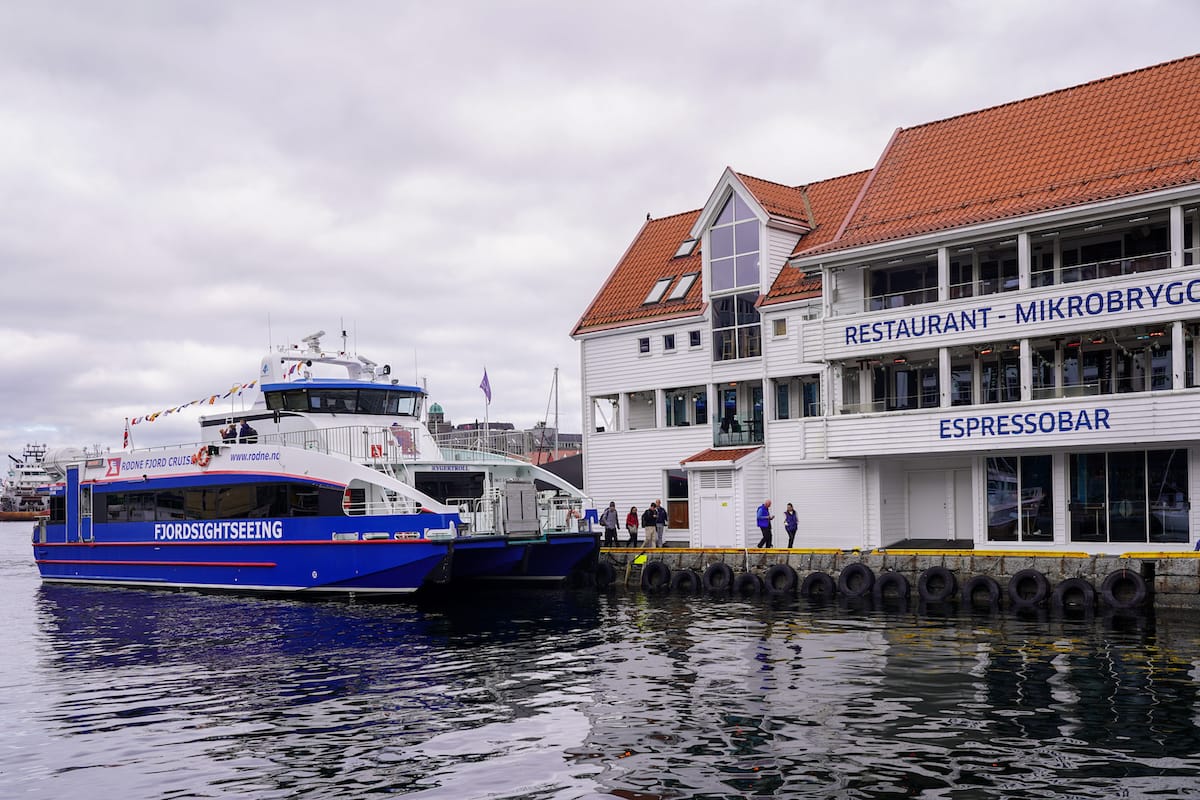 I recommend arriving 30 minutes early and you will already see a line formed behind the building for those waiting to get on the boat.
Bergen Card Discount
If you have a Bergen Card, you will get a 20% discount when booking the tour direct! You can pick up the city card, as well as book the tour at the Bergen Tourist Information Center right by the Fish Market at the harbor.
The Bergen Card is mostly worth it if you're looking to visit a lot of museums on your trip. I find that otherwise, it may not be a valuable purchase (just my opinion).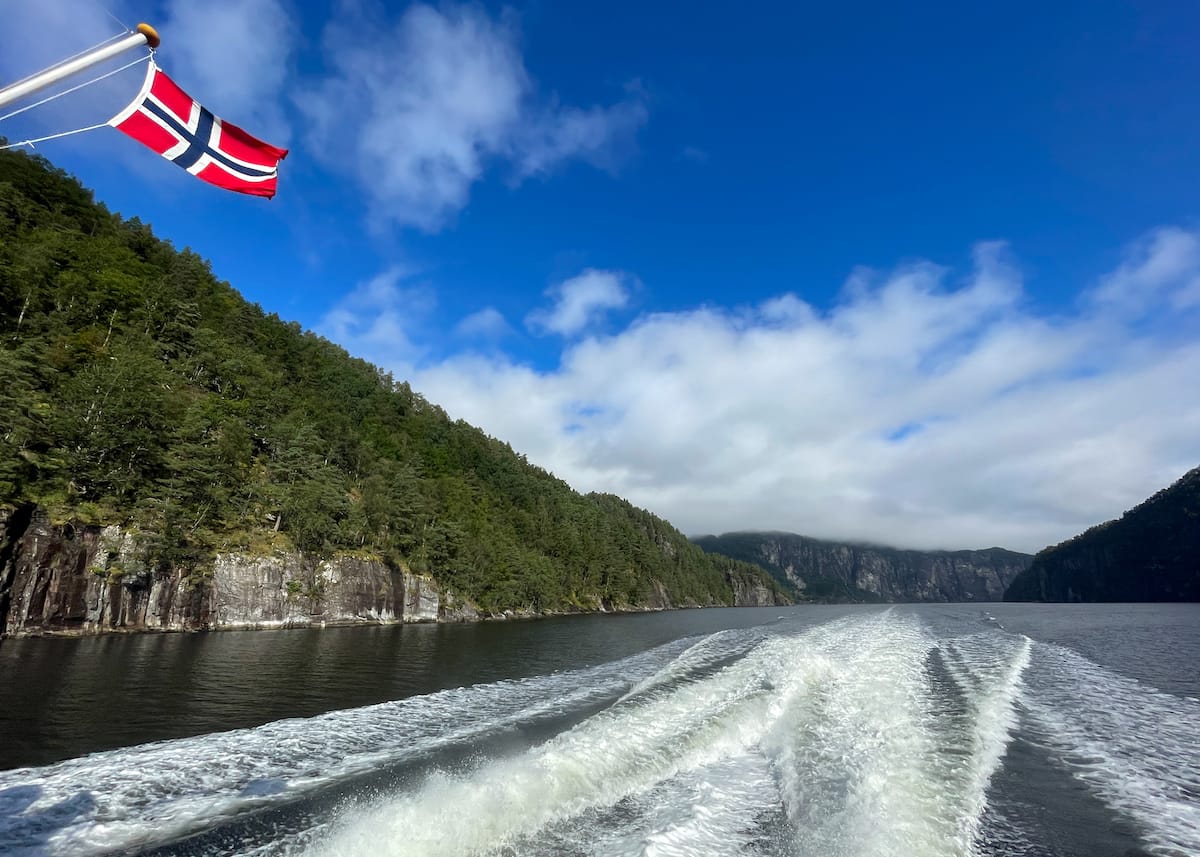 Tour Highlights
On this tour, you will sail 27 kilometers down the Osterfjord before arriving at Mostraumen (strait). This is a shallow and narrow area where you will slow down and be rather close to the cliffs! It is really beautiful.
You will then come to the village of Mo (Modalen) where you will stop and pull up to a waterfall called Bergsåafossen.
BOOK HERE: Osterfjord + Mostraumen boat trip
When I was there, the waterfall was not super powerful as a result of many days of sun (not sure which Bergen I was visiting but I was in no way complaining!)… but it still had a flow!
You will then turn around and sail back the same way you came.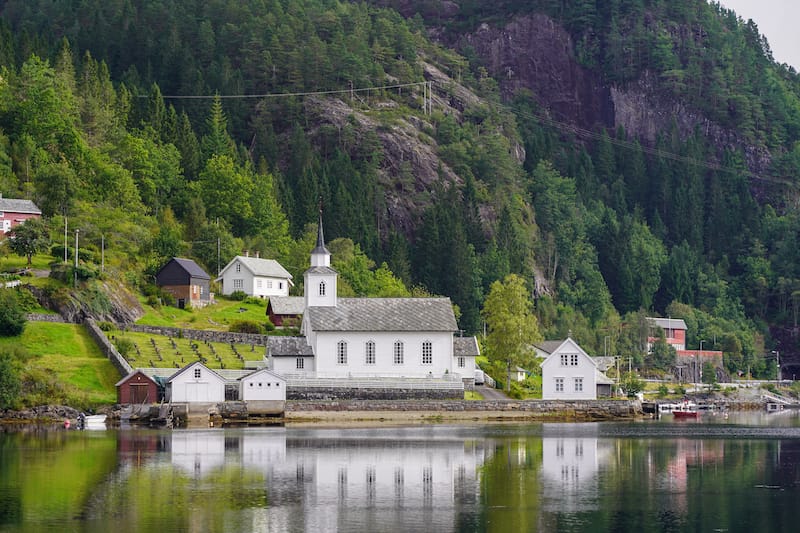 Food on Board
You can buy coffee, water, snacks, and some small eats on board.
It was only a three-hour journey, so I bought a coffee and drank it outside on our way back. The ship takes credit cards.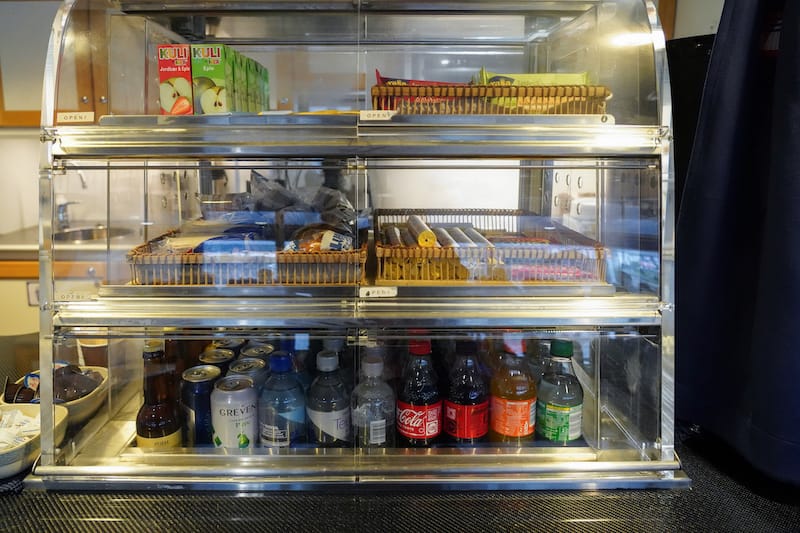 If you're not wanting to bring anything on board and will wait until the trip is done, there are plenty of good restaurants around the harbor to eat at once you get off the boat!
Is This Fjord Tour Wheelchair Accessible?
Yes, this Bergen tour is wheelchair-accessible. There will be a ramp to get onto the boat and there is plenty of seating inside (and outside).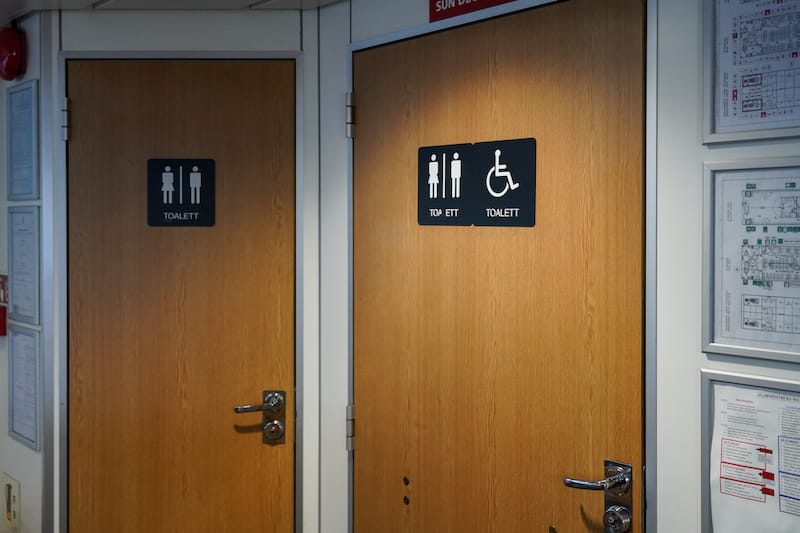 There are also wheelchair-accessible bathrooms on board.
What to Wear & Pack
To be honest, dress warmly! Even in the summer months.
It was sunny and 'warm' when I was in Bergen (except for the three hours of this tour which gifted me with clouds and fog most of the boat trip!) and I still was pretty cold on this Mostraumen boat cruise!
Layers are the key to keeping your body temperature regulated in Bergen.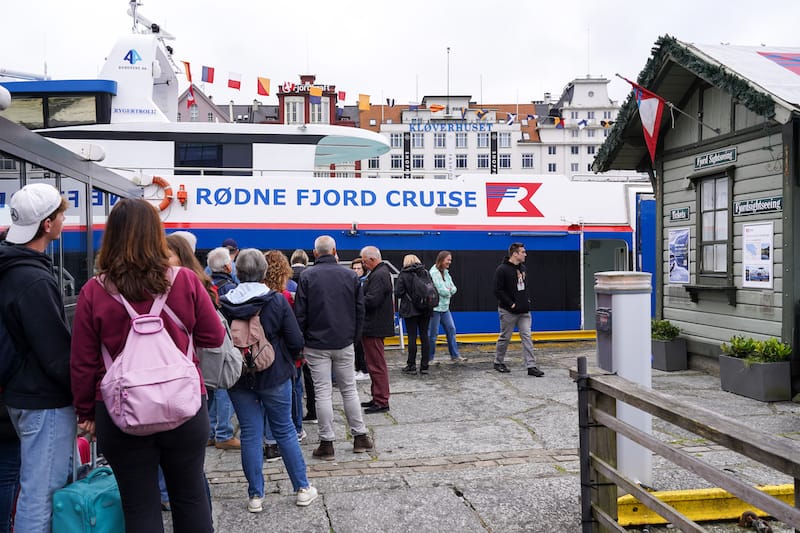 If you experience seasickness, be sure to bring some sea bands or Dramamine with you. However, the fjords generally stay rather calm as they are sheltered by land most of the way.
You will sail through a bit of open water once you pass Sandviken and where the sea opens up a bit. Eventually, you will end up back inside the narrower fjords.
Be sure to also bring your booking voucher or ticket with you!
My Thoughts from the Bergen Mostraumen Fjord Cruise
I think this tour is such a fantastically run one and everyone on my boat was extremely impressed and surprised.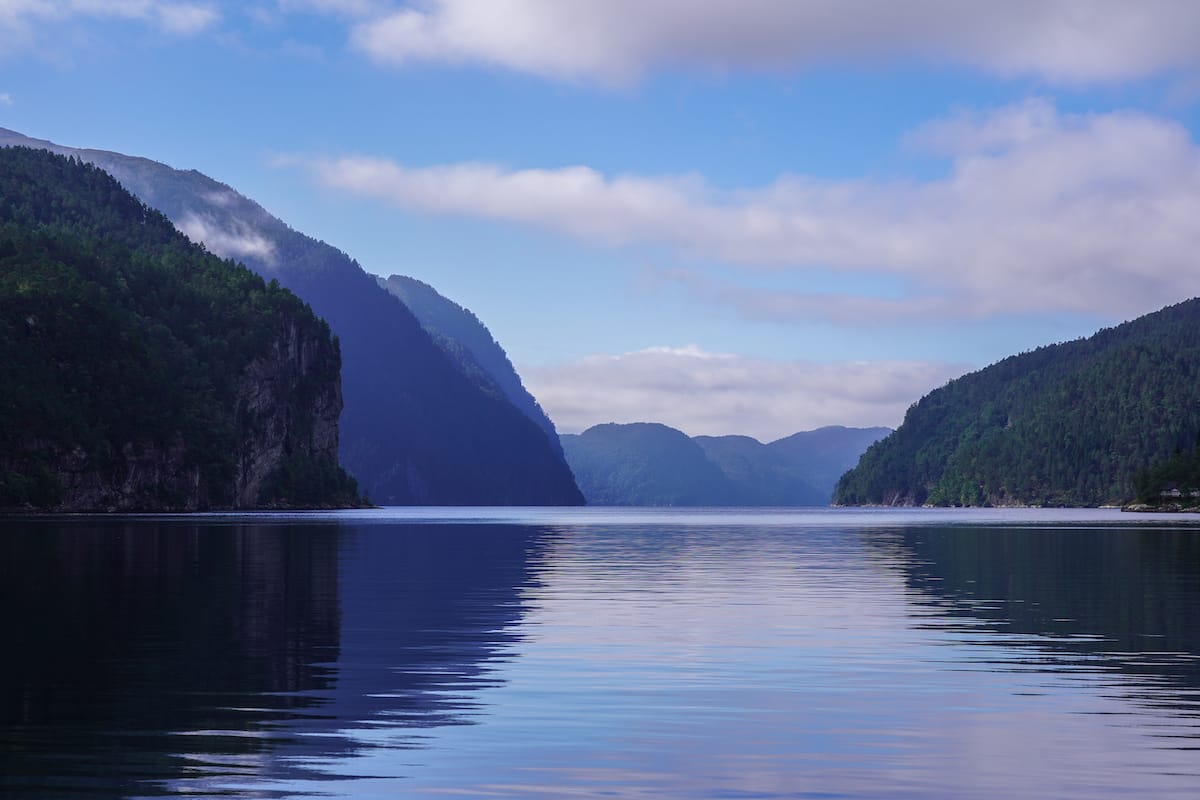 I have seen many of the more dramatic fjords in Norway and while this is not going to be like some of them (many are too far from Bergen for a day trip), this was still gorgeous and impressive to me! It is also one of Bergen's more affordable day trips and it won't take up a huge part of your day, which is super nice!
If you have more than just one day in Bergen, I truly believe you should take this tour!
Do you have any questions about the Mostraumen fjord tour? Let us know your questions (or any info I missed!) in the comments below. Thanks!
Book your Mostraumen fjord tour!
More Bergen Travel Guides
Pin this Bergen Osterfjord Cruise Guide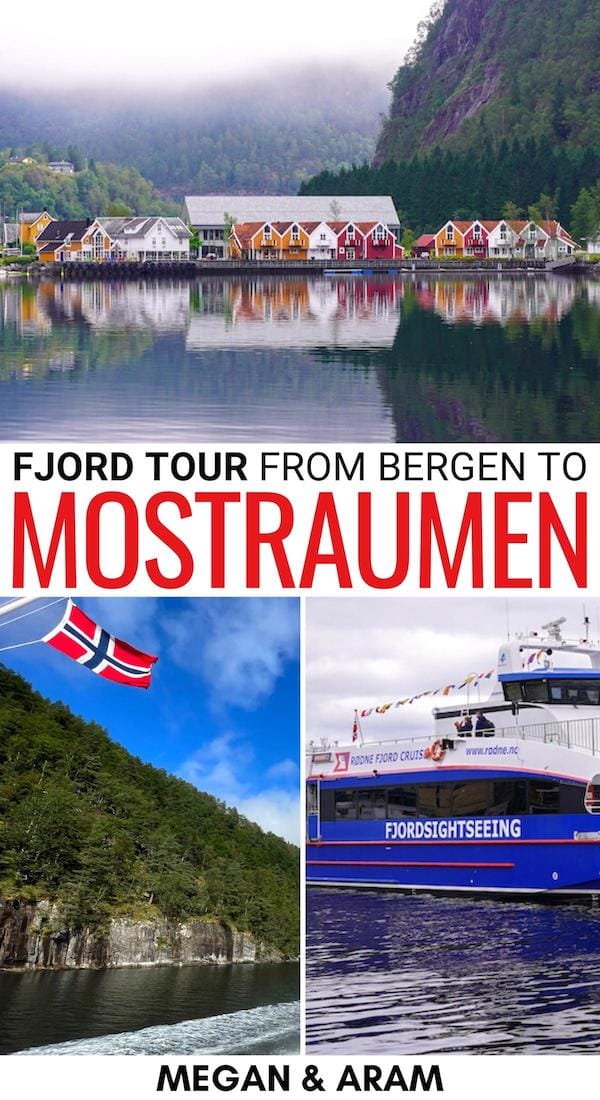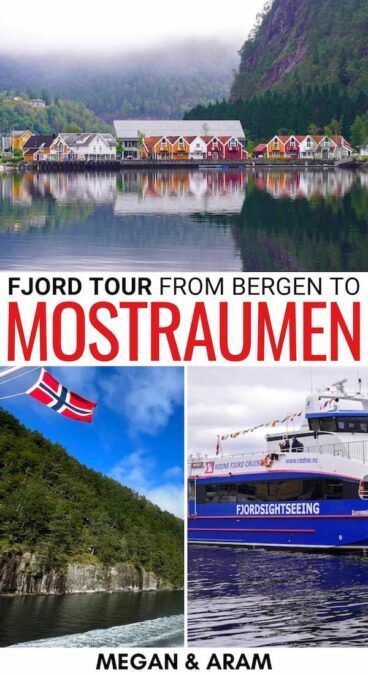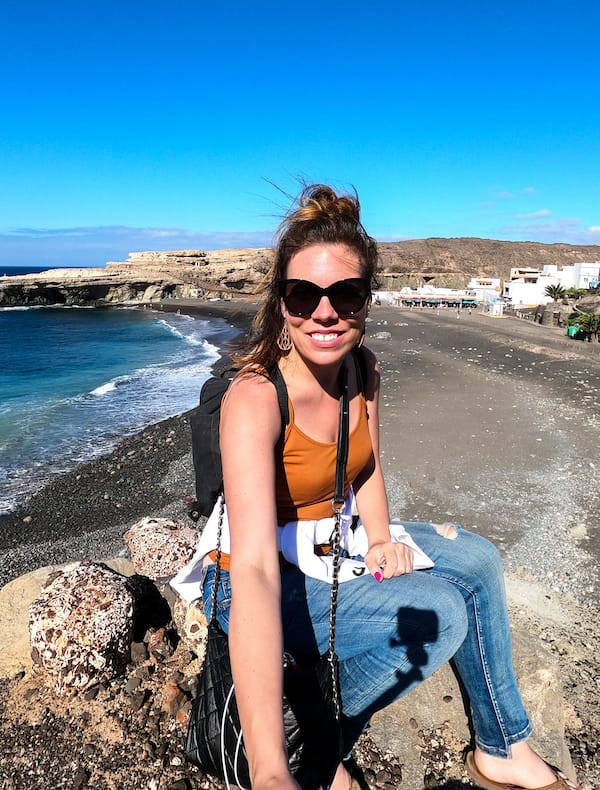 Megan is a travel blogger and writer with a background in digital marketing. Originally from Richmond, VA, she now splits her time between Frankfurt, Germany and Arctic Finland after also living in Norway, Armenia, and Kazakhstan. She has a passion for winter travel, as well as the Nordic countries, but you can also find her eating her way through Italy, perusing perfume stores in Paris, or taking road trips through the USA. Megan has written for or been featured by National Geographic, Forbes, Lonely Planet, the New York Times, and more. She co-authored Fodor's Travel 'Essential Norway' and has visited 45 US states and 100+ countries.