Are you looking to book one of the best Bergen boat trips for your upcoming stop in the city? This guide covers the top boat trips in Bergen (and to some cool places nearby).
Are you planning your trip to Bergen last minute?
If youʻre booking your trip to Bergen last minute, we have you covered. Below are some of the top tours, hotels, and more!
🇳🇴 Top Activities and Tours in Bergen:
🛌 Top Hotels in Bergen:
Zander K Hotel (4-star gorgeous hotel)
Hotel Norge by Scandic (5-star luxury)
Citybox Bergen (some of my fave mid-range hotels in Norway)
🚗 Visiting Bergen independently? Be sure to book your Norway rental car ahead of time to ensure availability!
Bergen is a fabulous city to visit independently… or as a stop on a Hurtigruten cruise up the Norwegian coast!
And one of the best things about visiting Bergen is that it is a fantastic base for some amazing boat trips.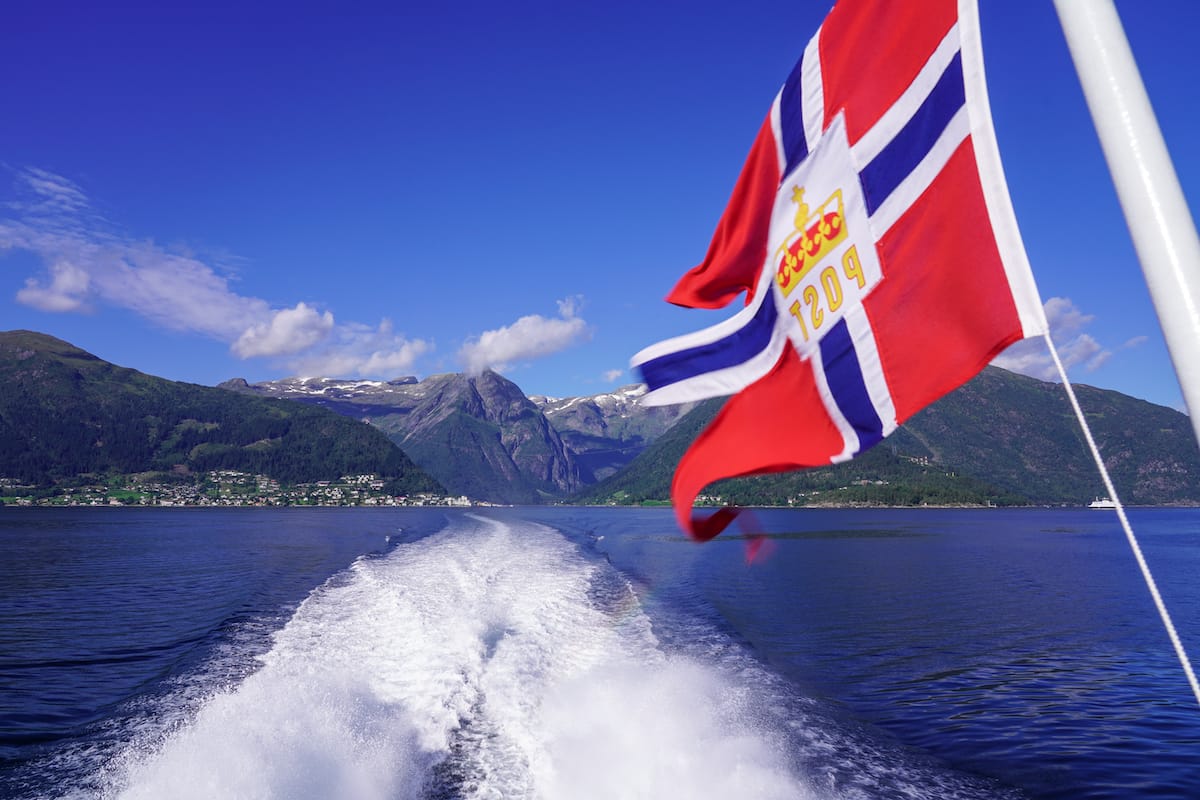 These Bergen boat trips offer an array of options to visitors regardless of whether you've come for a long weekend or simply a stop at port.
Did we miss any Bergen boat cruises on this guide? Let us know in the comments.
Which Bergen Boat Trip is Best for You?
Depending on how much time you have and what the rest of your Norway itinerary looks like, there are different trips that will be suitable for your trip.
Here is our quick breakdown!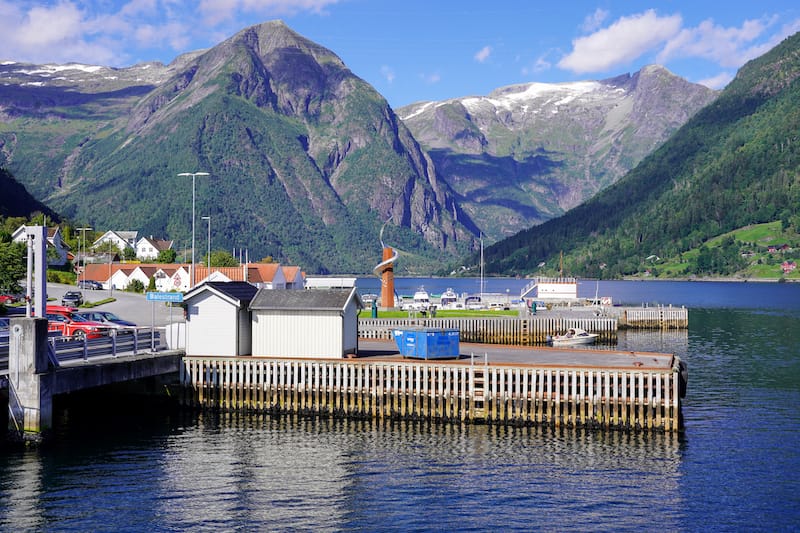 There is truly something for every traveler visiting the Norwegian city and we hope you get to pick the boat excursion that suits you best! It really is one of the top things to do in Bergen!
Best Bergen Boat Trips & Cruises
1. Scenic Fjord Cruise to Mostraumen (Most Popular Pick!)
Duration: 3.5 hours
Meeting Point: Rødne Fjord Cruise boat at Zachariasbryggen Pier
Language: English, Norwegian
⛵ CLICK HERE TO BOOK
Experience the awe-inspiring natural splendor of the Norwegian fjords on a picturesque fjord voyage departing from Bergen.
Hop aboard a sleek, comfy vessel and marvel at the views of Bryggen, a UNESCO World Heritage site, as your journey starts from the heart of the city!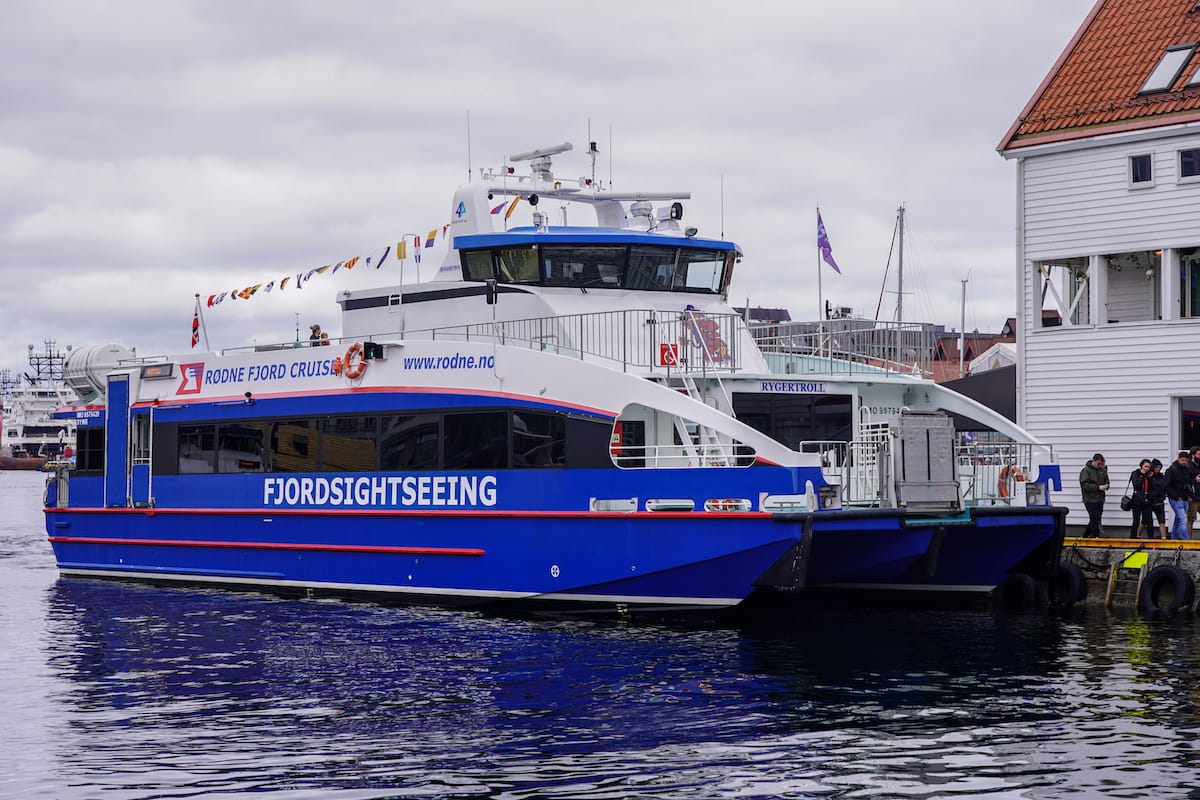 Embark on a journey through the magnificent Osterfjord, a landscape characterized by towering mountains and cascading waterfalls. As you venture deeper into the fjord, the mountains grow steeper and more imposing.
Enjoy the unique experience of the captain navigating the ship so close to a waterfall that you can feel the cool mist on your face from the viewing deck.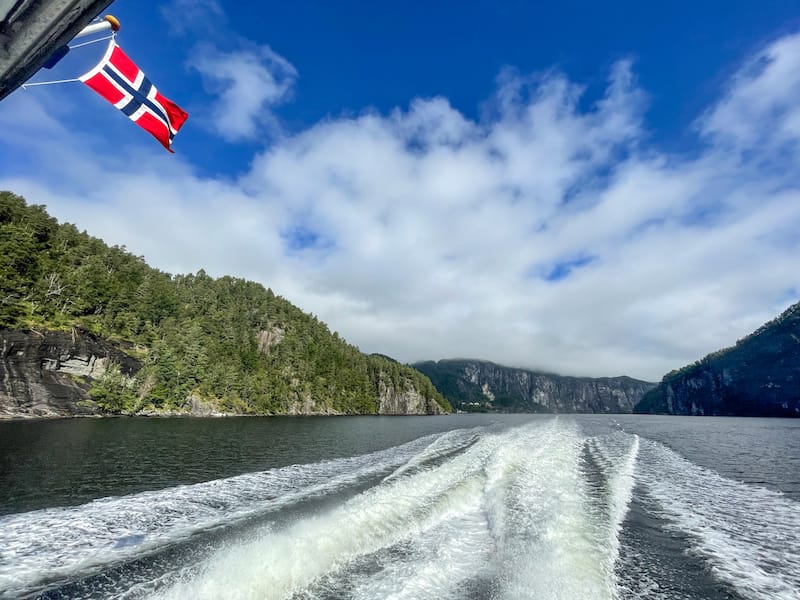 Whether you choose to recline on the sun deck or in the cozy and inviting cabin, keep an eye out for eagles along the shores of the fjord.
Don't forget to visit the kiosk to indulge in some delicious local snacks while you drink in the stunning surroundings. They serve everything from coffee to tasty Norwegian chocolate!
Book your Mostraumen fjord tour here!
2. Self-Guided Trip to Voss, Flåm, and Nærøyfjorden (Part Boat / Part Train)
Duration: 10 hours
Meeting Point: This is a self-guided tour
Language: English, Norwegian
⛵ CLICK HERE TO BOOK
Begin your adventure at the Bergen Railway, where you'll board a cozy train for a picturesque journey to Voss.
In Voss, transfer to a bus that will take you through charming local villages en route to Gudvangen.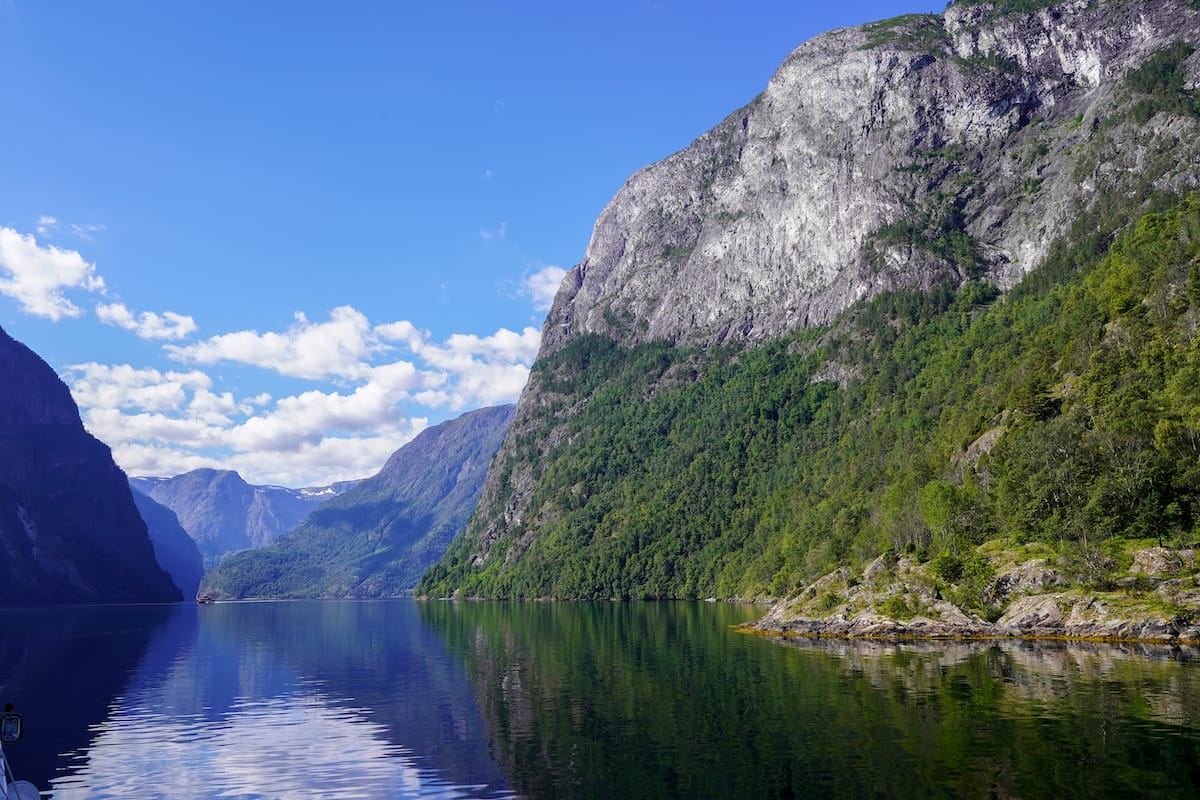 From May to September, the bus additionally traverses the sharply curved road of Stalheimskleiva, promising breathtaking vistas. (Disclaimer – this road is currently closed to road traffic – we will update once it reopens!).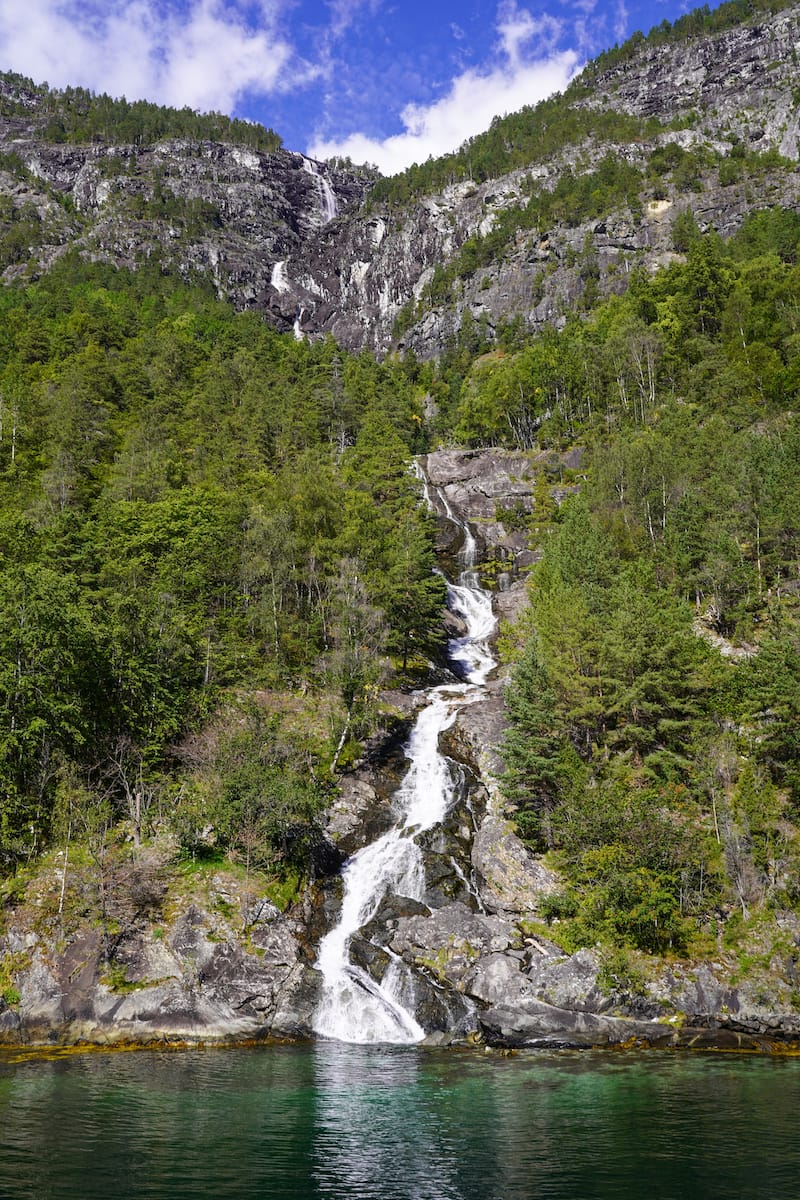 Upon reaching Gudvangen, embark on a two-hour luxurious fjord cruise on a contemporary hybrid boat, exploring the UNESCO World Heritage-recognized fjords.
Witness the beauty of both Aurlandsfjord, renowned for its incredible views, and Nærøyfjord, known for being one of Europe's narrowest, framed by towering mountains on each side.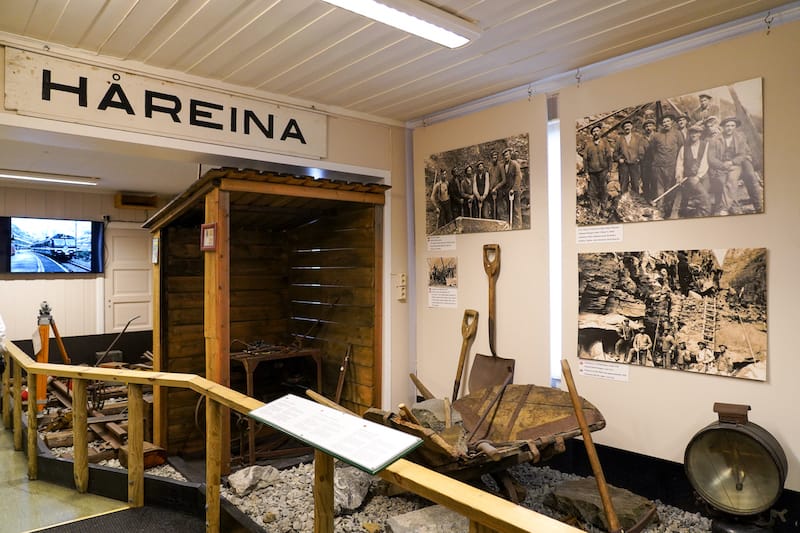 Arrive in Flåm and board another train that moves along the Flåm Railway. The sweeping landscapes along this journey are bound to leave you in awe.
Don't miss out on capturing the unforgettable views of the surrounding fjords. Finally, disembark at Myrdal and return to the Bergen Railway, which will bring you back to your starting location.
Book your self-guided Flåm trip here!
3. Sightseeing Fjord Cruise to the Alversund Strait
Duration: 3 hours
Meeting Point: Bergen Fjord Cruise point at Bergen's Børshopen Pier
Language: English
⛵ CLICK HERE TO BOOK
Embark on a group boat expedition from Bergen to the Alversund Streams.
Begin your journey from Bergen's renowned fish market and take in the sites of Bergenhus fortress, St Mary's church, and the vibrant Bryggen Hanseatic wharf as you set off!
Travel through the captivating landscapes of Western Norway, as you make your way toward the awe-inspiring Alversund Strait.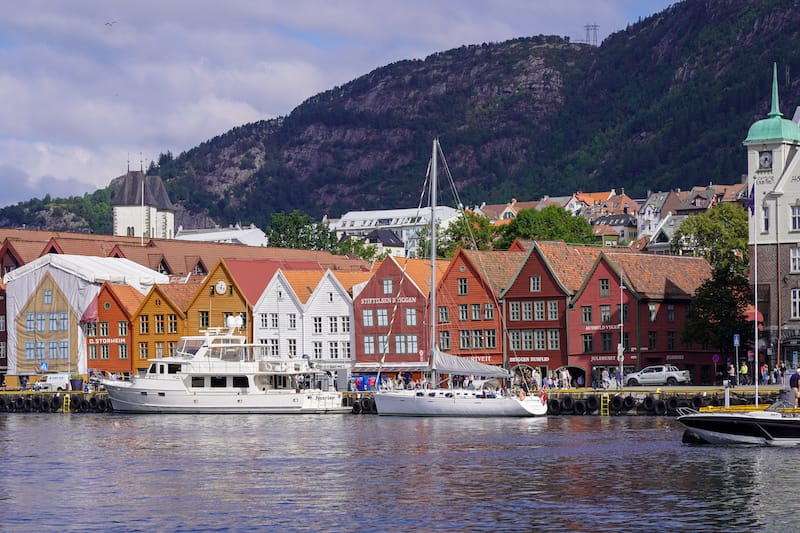 Enjoy a relaxing experience as the captain expertly maneuvers the boat through narrow straits, profound fjords, a labyrinth of islands, and the currents of the slender Alversund Strait.
Book your Alversund Strait trip here!
4. Viking Ship Sailing Experience and Sightseeing Trip
Duration: 1.5 hours
Meeting Point: Bradbenken Kai
Language: English
⛵ CLICK HERE TO BOOK
Embark on a nostalgic 1.5-hour journey aboard Bergen's most traditional tour boat, a vessel that transports you with centuries-old Viking shipbuilding techniques and design.
While on board, marvel at the graceful craftsmanship of the overlapping wooden planks and savor the scent of time-honored wood preservation methods.
Feel the thrill of the ship's square sail catching the wind and propelling you along Bergen's iconic and beautiful shoreline. You can choose to participate in the sailing or simply relax on a bean bag and enjoy the ride!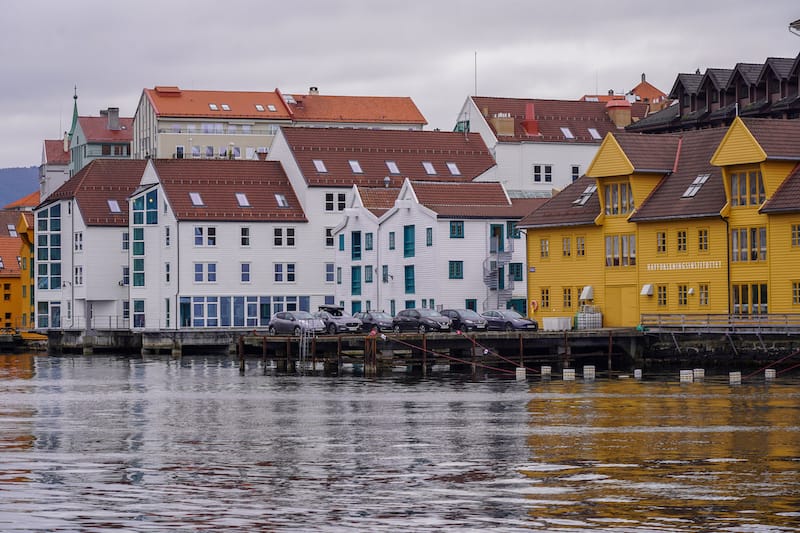 The voyage will depart from Bryggen and hoist the sail as promptly as possible.
The course will be determined by the wind conditions, but no matter the weather, guests are ensured an authentic, hands-on sailing experience and an opportunity to take in Bergen's historic waterfront from a truly unique vantage point.
The tour provides intriguing knowledge about the Viking era, Norwegian history, and coastal culture. Take the helm, hoist the sail, and relish the tranquility of sailing in this ancient style — no rowing needed!
Book a Viking ship sailing trip here!
5. Sightseeing Cruise of Bergen's Historic Landmarks
Duration: 1 hour
Meeting Point: Börshopen Pier
Language: English
⛵ CLICK HERE TO BOOK
Experience some of Bergen's most ancient and significant historical sites, such as the medieval fortress that functioned as Norway's power hub in the 13th century, and the vibrant (and iconic!) Bryggen wharf that contributed to the city's prosperity as a bustling trade hub.
As you sail past the age-old wooden warehouses in Skuteviken and Sandviken, you'll get a glimpse into the city's past.
Admire the lavish homes perched on the skerries at Måseskjæret or nestled against the mountainside at Verftet.
You'll also sail past World War II concrete remnants of the U-Boot Bunker Bruno before having a chance to wave to locals enjoying a swim in the fjord at the historic Nordnes Sjøbad. Finally, you will make your way to the fish market!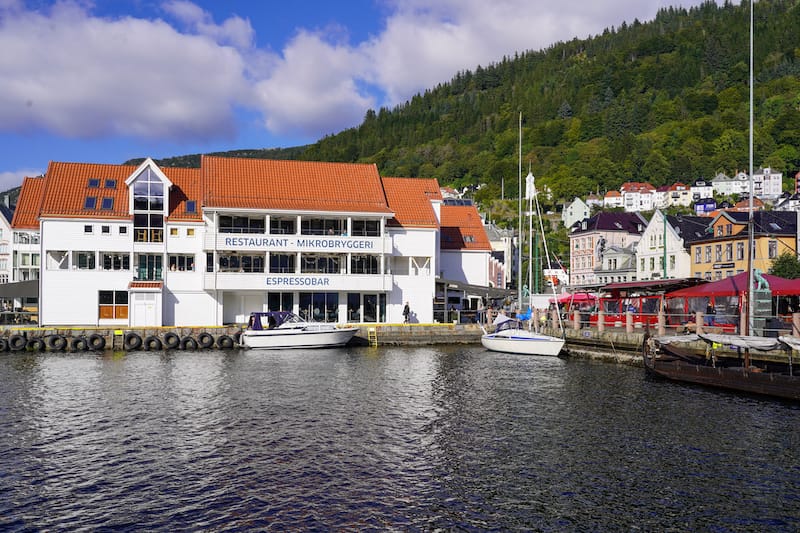 M/S Eric Bloodaxe is a contemporary sightseeing boat featuring a roomy outdoor deck, a snug indoor lounge, and captivating views from the panoramic deck.
The boat accommodates 75 passengers, and its main deck is wheelchair-friendly, with space also available for strollers.
The boat's bars offer beer, wine, and non-alcoholic beverages.
The vessel is named after Norway's second king and Viking ruler, Eric I Haraldsson (885AD – 954AD), commonly known as Eric Bloodaxe.
Book a Bergen sightseeing boat trip here!
6. Private Boat Tour to Sognefjord, Gudvangen, & Flåm
Duration: 11 hours
Meeting Point: Hotel or port pickup and drop-off
Language: English
🍷 CLICK HERE TO BOOK
Embark on a private tour exploring the stunning fjord landscape of Norway! Your schedule will be tailored to your preferences and personal interests.
Once you meet your guide in the hotel lobby, you'll travel in a private vehicle, passing the renowned Dale of Norway sweater factory in Dale village before reaching Norway's adventure capital, Voss.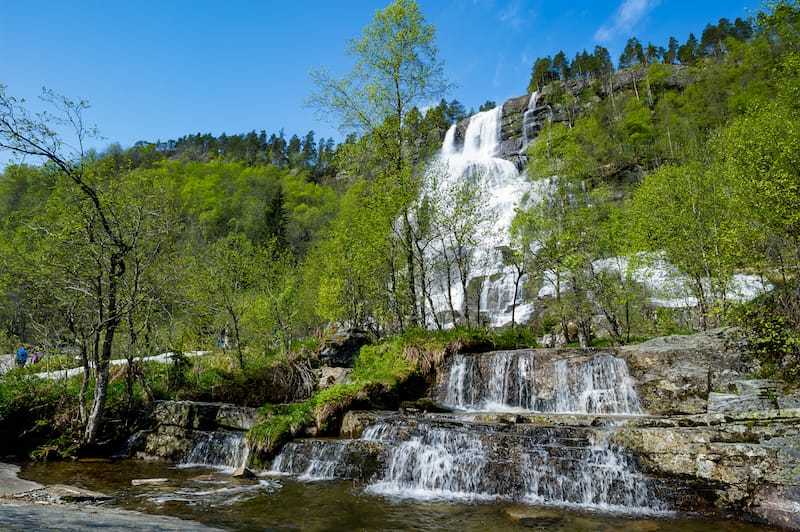 Stop briefly at the Tvindefossen waterfall for a refreshing breath of mountain air and photo opportunities before proceeding to the historic Stalheim Hotel, which offers epic views of the UNESCO World Heritage-listed Nærøydalen Valley.
You will usually get a chance to drive down Stalheimskleiva Road (it is currently closed, sadly) as you make your way to Gudvangen. From there, hop aboard a picturesque cruise to Flåm.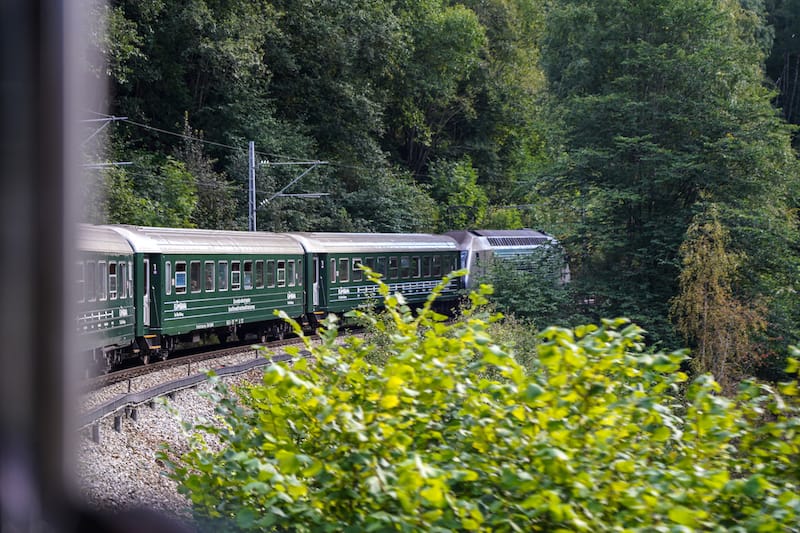 Upon reaching Flåm, you'll have the opportunity to enjoy lunch at a local restaurant (at your own cost) and have some free time to explore the souvenir shops, the Flåmsbana railway museum, or check out the local microbrewery called Ægir.
Next, head toward Stegastein viewpoint, a 30-meter platform jutting out over Aurlandsfjord.
Catch the Flåmsbana railway from Flåm to the mountain railway station of Myrdal, situated 2,844 feet (867 m) above sea level. Once there, you'll stop briefly at the Kjøsfossen waterfall.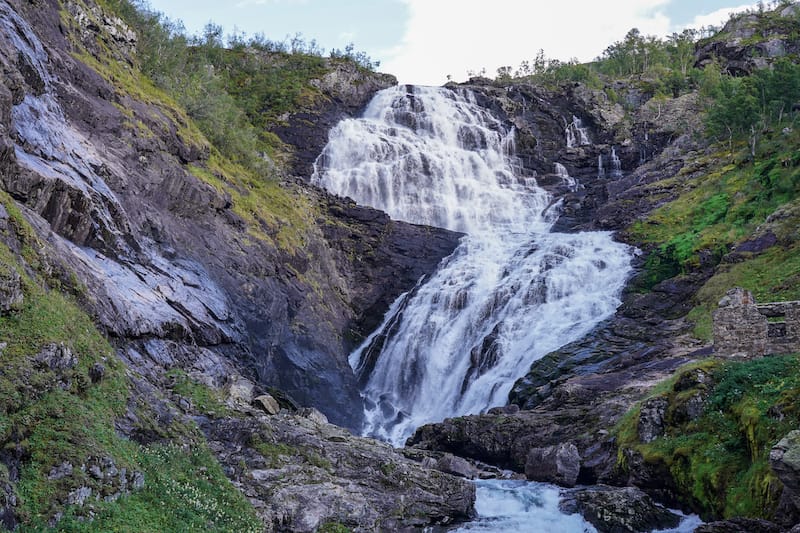 Transfer trains at Myrdal to return to Voss, where you'll have time to explore a 13th-century medieval church and an 11th-century stone cross.
At the conclusion of the tour, your guide will transport you back to your hotel in Bergen.
Book a private boat adventure here!
Did we miss any of the best Bergen boat trips in this post?
Let us know your favorite boat trips from Bergen (or any cruise experiences you have had there) in the comments. Thanks!
More Bergen Travel Guides
Pin this Boat Trips from Bergen Guide