If you're looking for the best things to do in Stockholm in winter, we have you covered!
Are you planning your trip to Stockholm last minute?
If youʻre booking your trip to Stockholm last minute, we have you covered. Below are some of the top tours, hotels, and more!
🇸🇪 Top Experiences and Tours in Stockholm:
🛌 Top Hotels in Stockholm:
Lydmar Hotel (Luxury)
Castle House Inn (Mid-range)
Hotel Bema (Budget)
🚗 Looking to travel around Sweden independently? Click here to check Sweden rental car rates!
This guide contains an array of different winter activities in Stockholm to keep you occupied during the cold, dark months!
We curated this list to include seasonal festivals, Stockholm Christmas activities, as well as some of the main sights of the city (that have fewer tourists in winter!).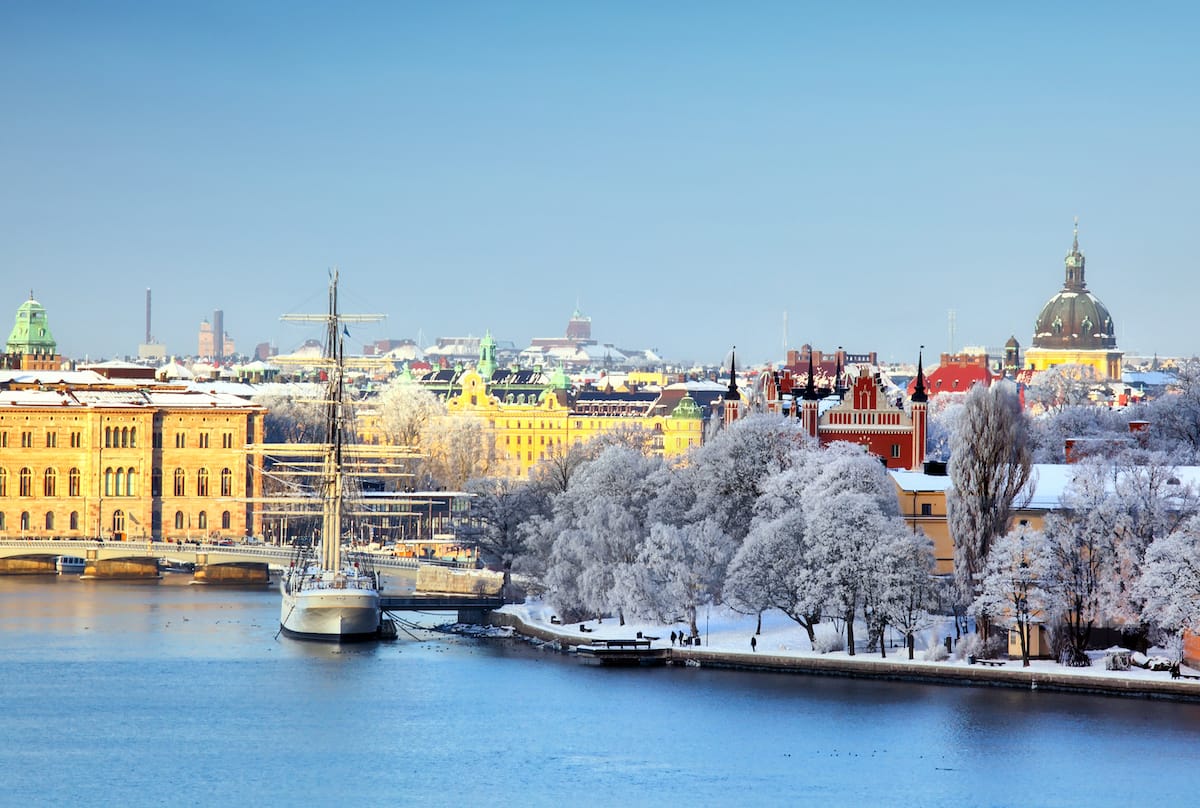 Did we miss any amazing things to do during winter in Stockholm? Let us know in the comments. Thanks!
When is it Winter in Stockholm?
It's officially winter in Stockholm between December and March, but chances are that you're going to feel the cold for much longer than that, even as early as October.
Although there likely won't be snow at that time of the year, the air is going to start having that crisp winter feel.
To play it safe, assume that the coldest season in Stockholm is going to be between late October and April.
Stockholm Winter Daylight Hours
Sweden is one of the countries that remains dark for most of the winter, with only an average of about 33 hours of sun in December.
Stockholm sees more daylight than the northern parts of the country, with an average of 5.5 hours of daylight every day. Hence why it is one of the best places to visit in Sweden during the darker months!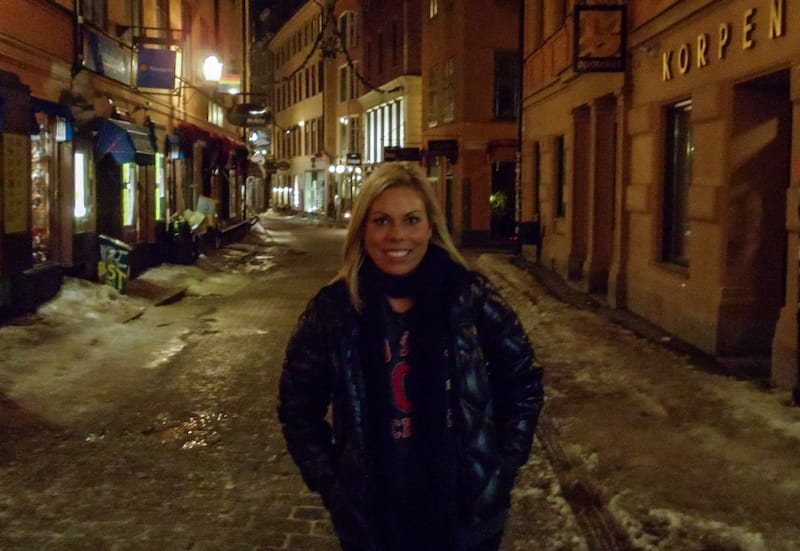 The sun usually rises around 9 AM and sets around 3 PM every day in the winter, with the remaining hours of the day being dark.
Don't worry, though- there is still plenty to do outside of daylight hours to make your winter trip to Stockholm a memorable one!
Stockholm Winter Temperatures
As one would expect, Stockholm does get very cold in the winter, with the average temperatures ranging between -5 C and 2 C (23 – 35 F).
February is typically the coldest month of the year. Here are the average winter temperatures for Stockholm:
Stockholm in December: highs of 2°C (36°F), lows of -2°C (29°F)
Stockholm in January: highs of 1°C (33°F), lows of -3°C (27°F)
Stockholm in February: highs of 1°C (33°F), lows of -3°C (27°F)
Stockholm in March: highs of 5°C (40°F), lows of -1°C (30°F)
Does it Snow in Stockholm?
Stockholm doesn't get as much snow as you would expect. In fact, many Swedes tend to travel to Stockholm in order to avoid the harsher temperatures you'd find up north.
Most likely, you will encounter strong winter storms that can impact life in the city.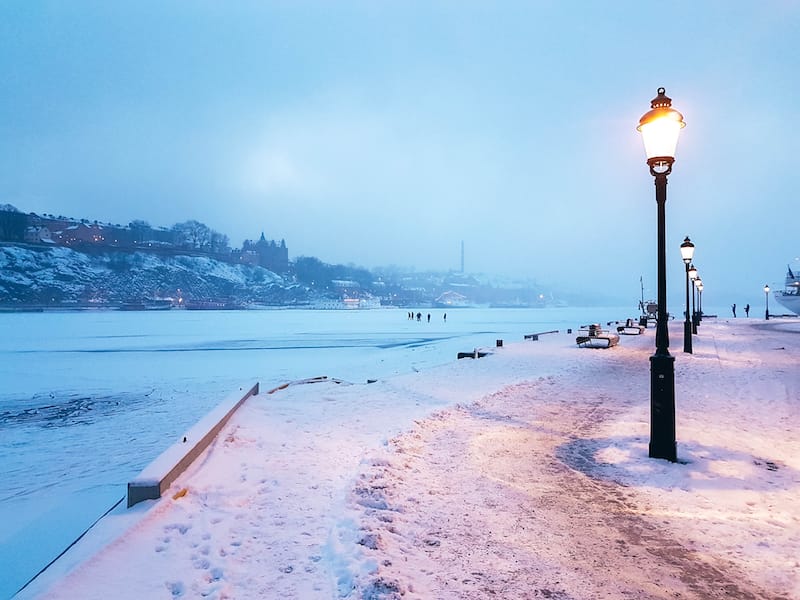 However, you're still bound to see some snow between November and March, with your best bet being in January or February.
Be sure to pack waterproof shoes, though! The snow melts quickly, which means that it turns into slush- not something your average pair of shoes will survive!
Can You See the Northern Lights in Stockholm?
Stockholm is not usually where people would go if they're looking to catch the Northern Lights, but it's not entirely impossible.
However, your best bet is to travel farther north if you want to see the Northern Lights.
Stockholm is too far south and far too much light pollution to see them easily.
Best Things to Do in Stockholm in Winter
1. Peruse Stockholm's Old Town (Gamla Stan)
Get a glimpse into what early life was like in Stockholm's Gamla Stan with this Stockholm Old Town walking tour.
This private fun and educational tour will take you along well-preserved cobbled alleyways while your guide shares colorful stories and legends of the town's early life and some of the notable people who have lived there.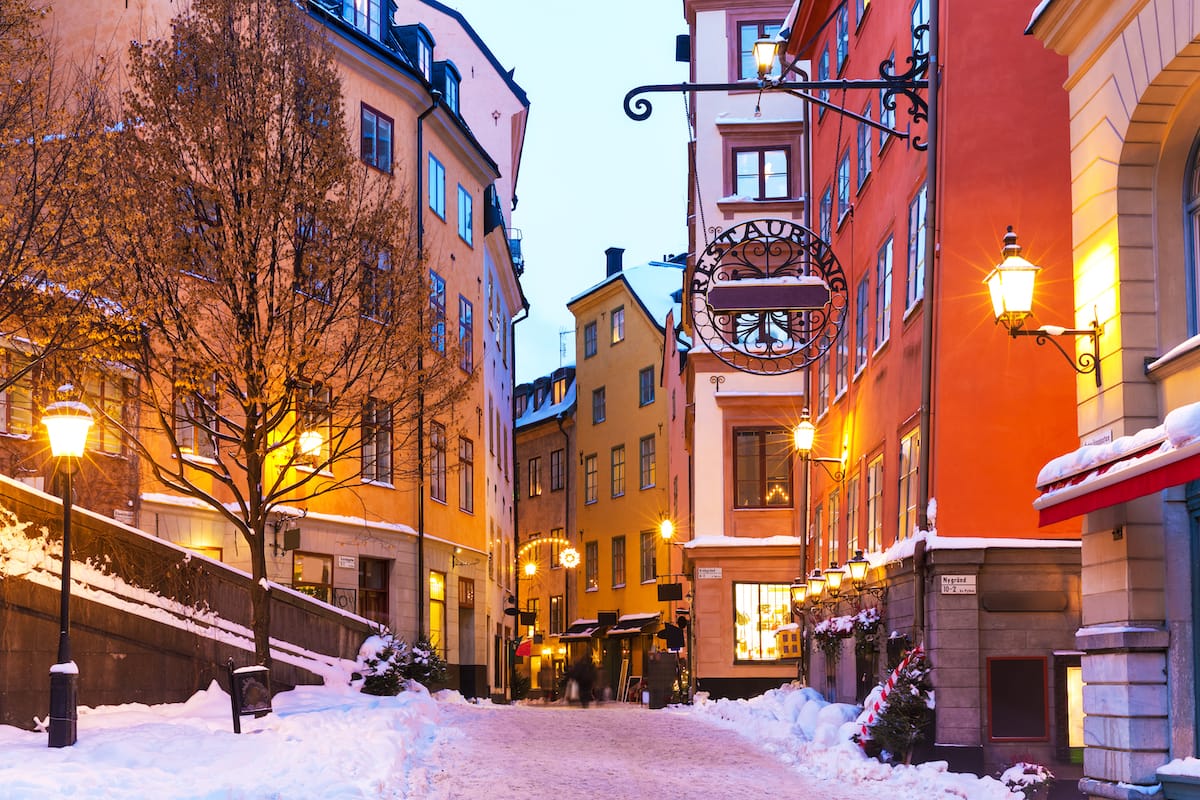 You will see the statue of Stockholm's founder Birger Jarl, marvel at the grandeur of the Riddarholmen Church, and pass by the 16th-century royal palaces.
You will also get the chance to take in panoramic views of picturesque Lake Mälaren and the surrounding countryside.
>> Check for rates and availability here
2. Check Out the Fotografiska Museum
Photography lovers shouldn't miss a visit to the Fotografiska museum.
This large urban and modern photography museum is housed in Stadsgården, a former customs house, where you can witness unparalleled rotating exhibitions from world-renowned and up-and-coming photographers.
The Fotografiska museum welcomes its guests every day from 10am–11pm.
Skip the Line: Fotografiska Entrance Ticket allows you to breeze through long entrance lines with skip-the-line admission.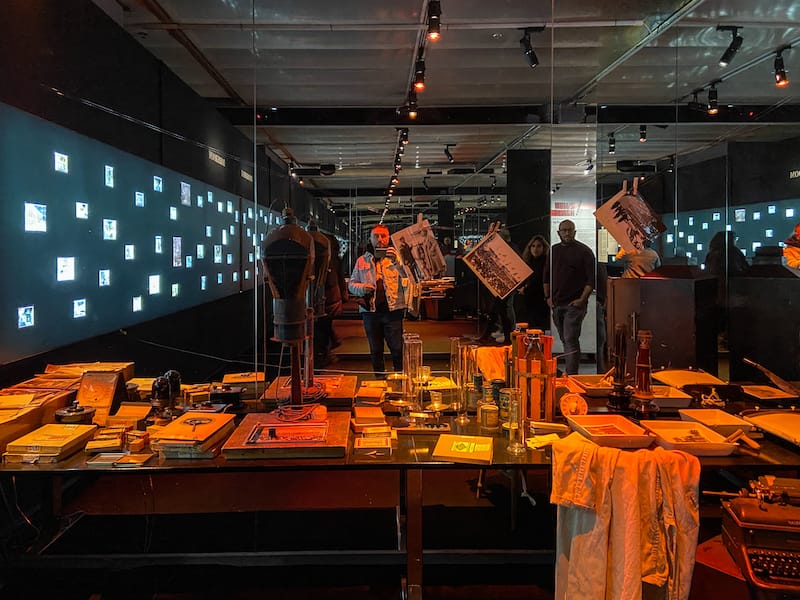 Take your pre-booked skip-the-line ticket with you and get ready to indulge in a multidimensional emotional experience.
The museum also features an award-winning restaurant where you can dine with drop-dead gorgeous views of Stockholm.
Address: Stadsgårdshamnen 22, 116 45 Stockholm
>> Check for rates and availability here
3. Warm Up in a Stockholm Sauna
If you're looking for a winter sauna getaway, then add the Stockholm Fire and Ice Tour to your bucket list.
This unique private tour, promising a personalized experience, will make you explore Swedish sauna culture from another perspective.
Along the way, you'll stop at Stockholm City hall and take in the stunning views of Lake Malaren, Sodermalm, Gamlastan, and Ridderholmen.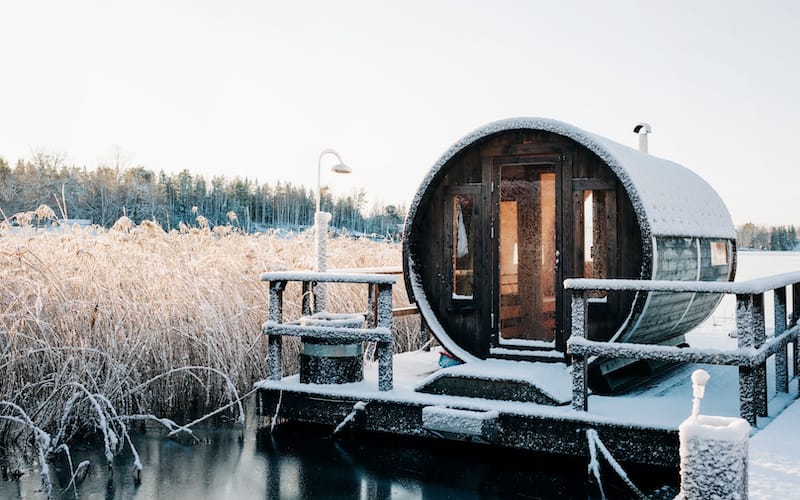 You will cycle from central Stockholm to a cozy lodge where you will enjoy a Swedish sauna and then plunge into a chilly lake, Viking style.
After experiencing fire and ice, you'll warm up with a delicious lunch in the lodge and spice things up with beer or wine.
>> Check for rates and availability here
4. Go to an Ice Hockey Game
Catching an ice hockey game in the winter season is a must when in Stockholm. To be honest, watching hockey is one of the best things to do in Stockholm at any time of the year!
Attending a game in the Swedish Hockey League (SHL), consistently ranked as one of the greatest in the world, guarantees an uncompromising winter experience.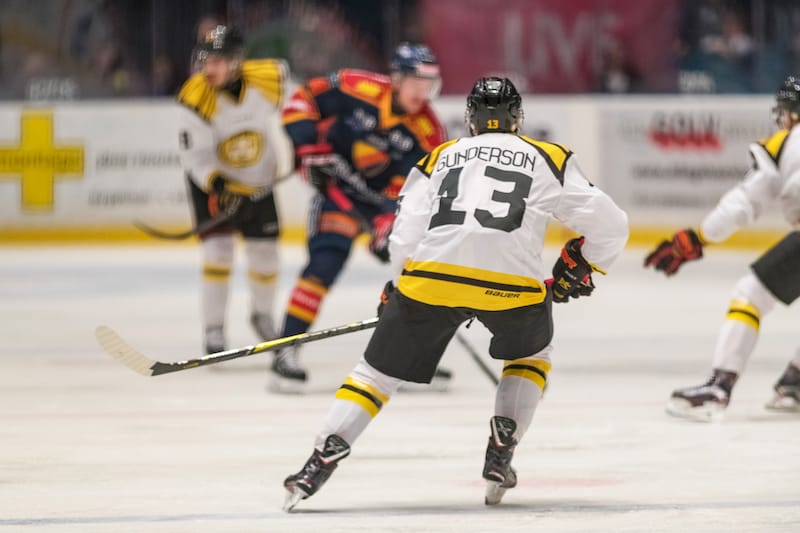 Visit the atmospheric Hovet stadium, one of the most historically prominent arenas in Sweden, to watch the most fierce rivals like Djurgårdens IF, Färjestads BK, or AIK IF transforming into hot-blooded gladiators on ice.
Make sure not to miss international games and tournaments, which are almost always played at the Ericsson Globe.
5. Visit Hammarbybacken Ski Resort
Skiing at the Hammarbybacken ski resort promises a one-of-a-kind experience.
Being the city's own ski slope, it offers five easy-to-ski downhill slopes, a snowboard park, and a ski school right in the middle of the city.
You can get here either by taking the Tvärbanan-tram to Sickla Kaj or bus number 74.
The ski slopes range from green to black, with an elevation of 85 meters. Be ready to take in the mesmerizing views of Stockholm's twinkling city lights from above.
If you didn't bring much snow gear with you, you can rent some at a nearby equipment rental. After hours of fun on the slopes, warm up with hot chocolate or get back those burned calories in the Hammarbybacken Café.
Address: Hammarby Fabriksväg 111, 120 66 Stockholm
6. Visit the Moderna Museet
Art lovers can quench their thirst for art at Moderna Museet, nestled on Skeppsholmen island, a lovely place for a winter walk.
The building was designed by Spanish architect Rafael Moneo and features breathtaking pieces from Swedish and Nordic art, French-oriented modernism, American art from the early 20th century, and photography from 1840 and onwards.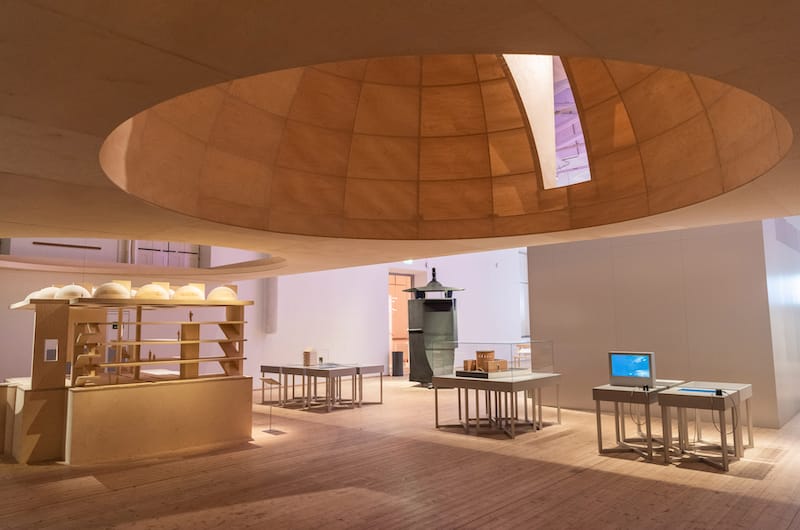 Masterpieces by Picasso, Dali, Duchamp, Derkert, Matisse, and many others are some of the highlights on show here.
Check the small park outside to admire modern sculptures, and when hungry, pop over to the restaurant, the Coffee Bar, Moderna Bar, or Cafe Blom.
Address: Exercisplan 4, 111 49 Stockholm, Sweden
7. Go Ice Skating in Stockholm
It's time to lace up your skates and experience a winter wonderland at the city's best ice rinks.
Kungsträdgården is a real winter playground where you can glide across the ice to the beats of festive music.
Everyone can enjoy ice skating in Vasaparken, a beloved oasis for sports enthusiasts nestled in the Vasastaden district.
Those looking for the winter's coolest skating experience should visit Scandinavian Ice Adventure to get a taste of the Stockholm Christmas spirit at Scandinavia's largest adventure park on ice.
Novices should definitely join the 5.5-hour Skating on Natural Ice Introductory Tour to learn to skate over long distances on natural ice with an experienced guide.
>> Check for rates and availability here
8. View the Colorful Stockholm Metro
Visiting Stockholm's metro feels like witnessing the world's longest art exhibition.
Since 1957, artists have turned one hundred stations into an underground art gallery.
The 110-kilometer-long Stockholm Subway System has been embellished with some sort of art installation, including beautiful statues, paintings, murals, ceramic tiles, etc.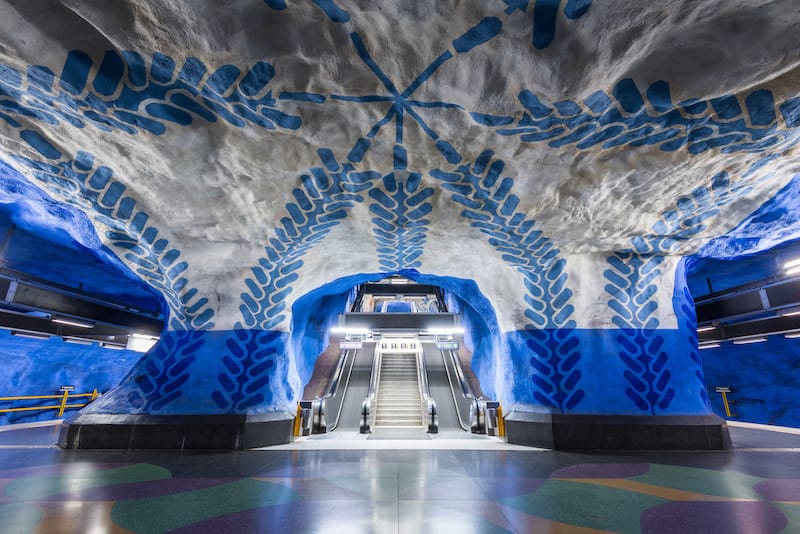 Visit T-Centralen Station to admire the cave walls covered in mesmerizing blue leaves or Solna Centrum designed solely in green and red to question rural life and environmental destruction.
Stadion Station stands out with its rainbow archway, while Kungsträdgården Station has been designed with unique colors, being a throwback to the old French garden nestled above the station.
9. Cozy Up at a Cafe in Stockholm
Stockholm's diverse coffee scene will certainly keep you caffeinated and happy for your whole winter visit.
Drop Coffee, promoting Swedish fika culture, is an award-winning coffee roaster that will feed your senses with its delectable menu of exceptional coffees, like Las Delicias, Hunkute, or Limochillo Washed.
Chokladkoppen is a great cafe to escape the cold.
Here you can grab a cup of delicious coffee like espresso con panna, mochaccino, or latte and pair it with mouth-watering pastry.
Flickorna Helin Voltaire is another charming café housed in a castle-like building.
Besides being the perfect kaffepaus (coffee break) spot in a secluded setting, it also offers a large selection of baked goods.
10. Go on a Nordic Food Walk Tour
Immerse yourself in the real taste of Stockholm during the 4-hour Nordic Food Walk.
Enjoy samples of local cheese and meat in Östermalmshallen, walk through the most modern areas of the city, savor Swedish seafood at Stockholm's food market, and have a few quick tastings at Hötorgshallen.
Make sure to leave a little bit of space for locally made gourmet chocolate at a local chocolate store.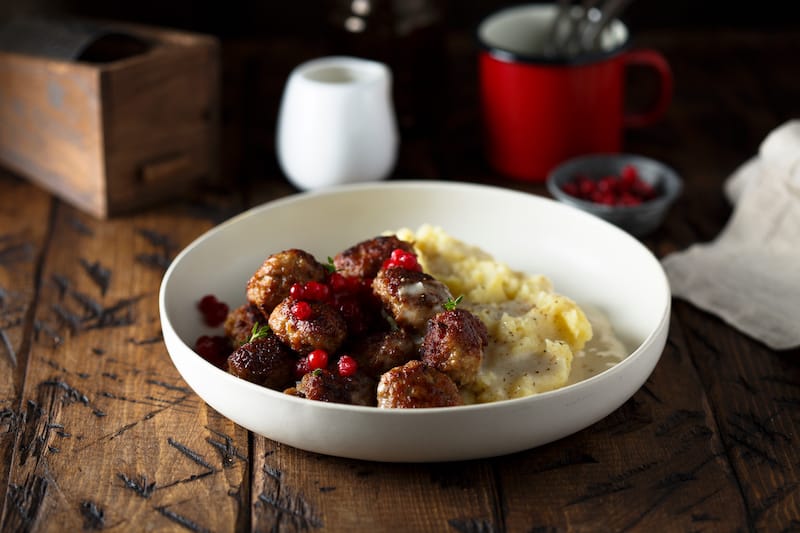 Then you will head to the Old Town (Gamla Stan) to see some of the city's original houses and visit a tiny factory to sample polkagris, the most traditional Swedish candies.
Round off your tour in a romantic courtyard with a cup of coffee and the best cinnamon rolls in town.
>> Check for rates and availability here
11. Stop by the ABBA Museum
Whether you are a fan of the Swedish musical group ABBA or not, visiting the ABBA Museum the Museum Skip-the-Line Entrance Ticket promises an out-of-the-ordinary experience.
Nestled on the island of Djurgården, the museum showcases the band's memorabilia, like stage outfits, gold records, concert footage, instruments, awards, and much more in a contemporary and interactive setting.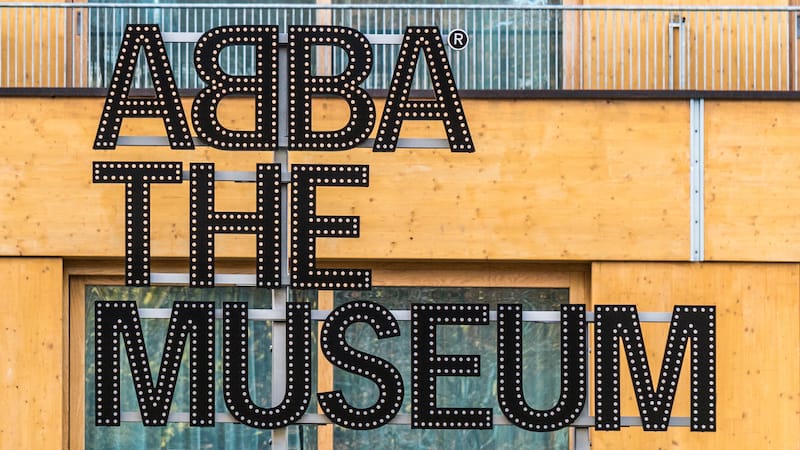 Here you can sing at the legendary Polar Studio, dance, mix original music, take a quiz, try out virtual stage outfits, and even record your own performance.
You can also experience the exciting 3D avatars and enter the stage with the band. You will leave the museum feeling like the 5th member of the band.
Address: Djurgårdsvägen 68, 115 21 Stockholm
>> Check for rates and availability here
12. Visit the Famous Vasa Museum
Escape the Stockholm winter cold at the Vasa Museum, Scandinavia's most-visited history museum, named after the well-preserved 17th-century battleship.
Being sunk in 1826 just minutes after taking off, the Vasa ship was retrieved 300 years later, and now this masterpiece has its unique place in the museum.
Here you can admire exhibitions that showcase what life was like on board the Vasa and view other stunning displays about 17th-century wars at sea.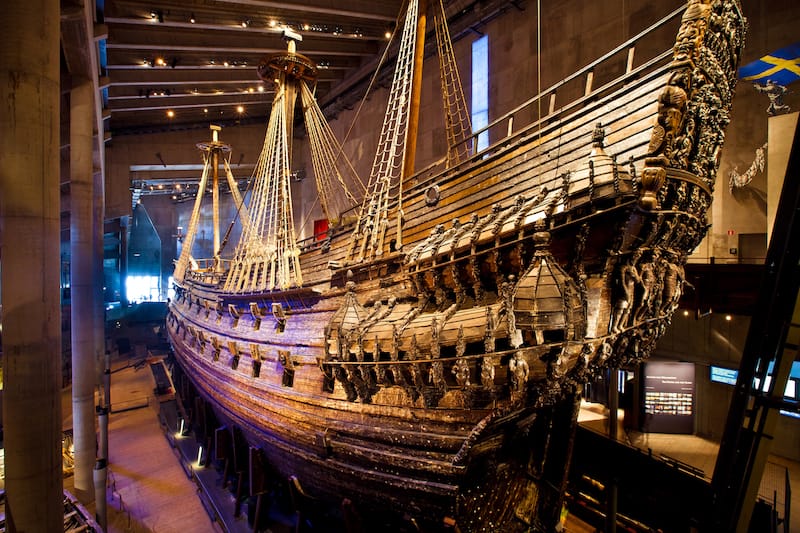 You can also marvel at the Vasa adornments and decorations and understand their meanings, ​​see recreated faces, and experience the lives of the poor sailors who went down with the ship.
In addition, the museum features a well-stocked shop and restaurant perfect for fika or lunch.
Address: Galärvarvsvägen 14, 115 21 Stockholm
13. Stroll around the Stockholm Public Library
Created by world-famous architect Gunnar Asplund in 1928, Stockholm Public Library is the perfect place to warm up for a bit in the winter.
Even though the façade is gorgeous, it doesn't give you much of a clue as to what's inside.
Stepping inside and heading up to the rotunda feels like entering the Harry Potter library.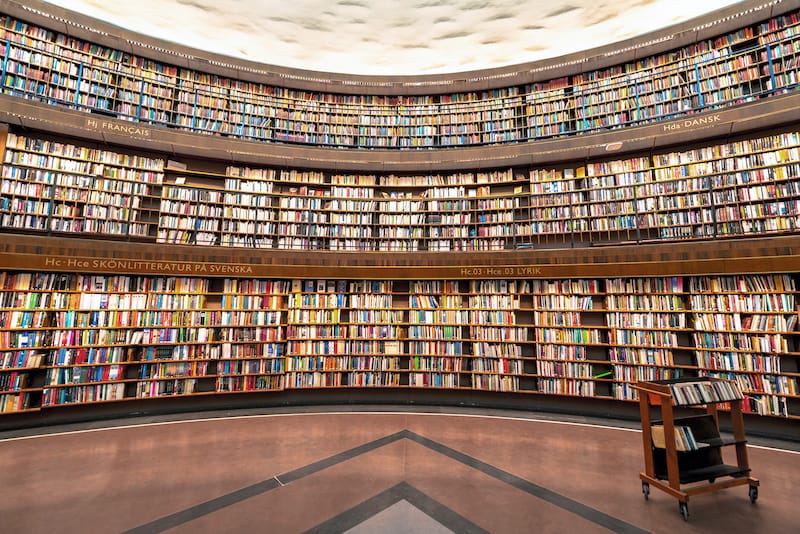 This Swedish architectural icon features more than 2,000,000 titles in 100 different languages, including Japanese, Persian, and Russian, as well as offers more than 2,400,000 million tapes, CDs, and audiobooks.
Here you can also sign up for a free library card and use the library's facilities.
Address: Sveavägen 73, 113 80 Stockholm
14. See the Lights at Stockholm City Hall
Stadshuset, Stockholm City Hall, is the most famous building in Stockholm, which becomes even more magical when adorned with festive Christmas lights and decorations.
This 106-meter tower featuring offices for 300 people and filled with gold-plated chandeliers, paintings, and brass doors were designed by architect Ragnar Östberg who took inspiration from Doge's Palace in Venice.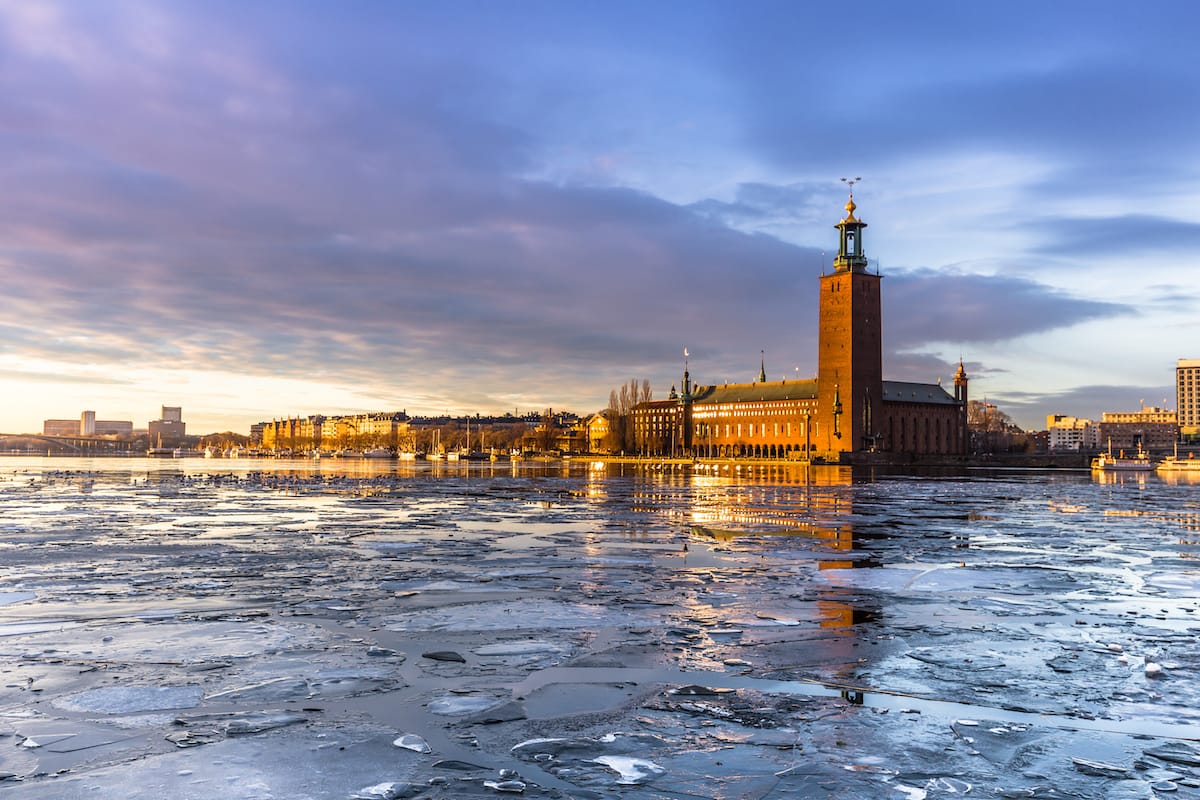 The great Nobel banquet is held at the Blue Hall every December, after which Nobel Prize laureates, royalties, and special guests dance in the Golden Hall, packed with more than 18 million gold-plated mosaic tiles.
Please note that the City Hall is open to the public through guided tours only.
Address: Hantverkargatan 1, 111 52 Stockholm
15. Spend Christmas in Stockholm
You're in for a treat if you're visiting Stockholm during Christmas.
Twinkling Christmas lights and decorations, mulled wine, Christmas goodies, sprinklings of snow. What else do you need?
Swinging by traditional Christmas markets is a must to soak in that festive spirit.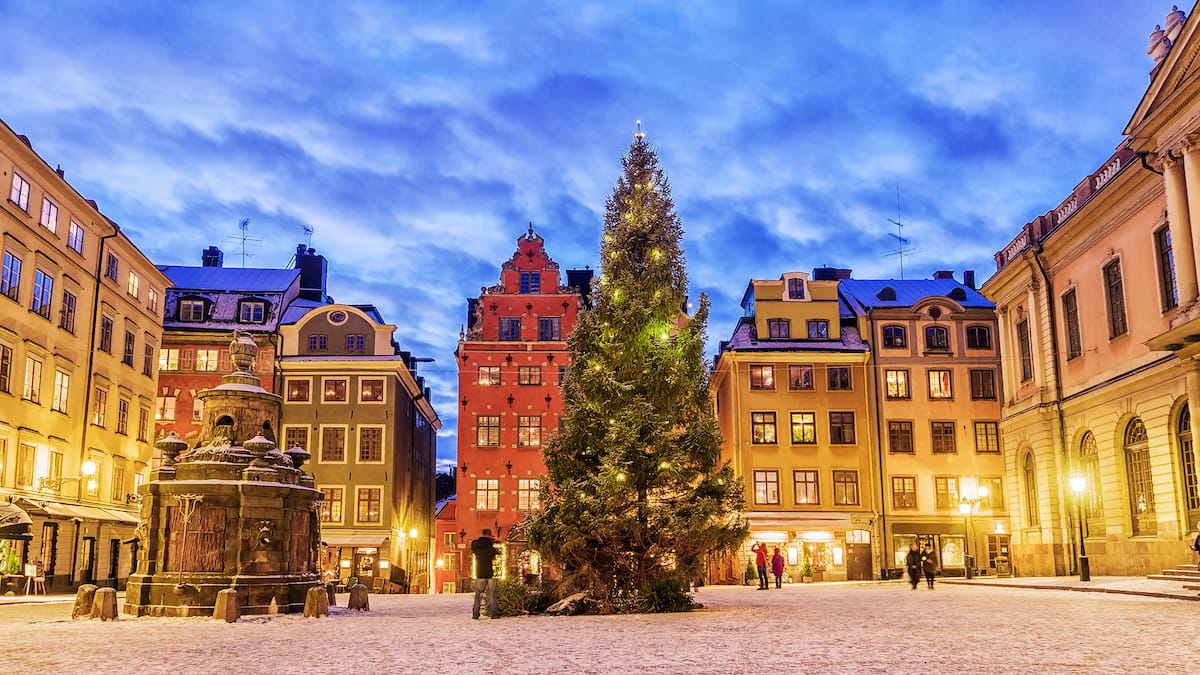 You must visit the Old Town's Christmas market at Stortorget Square, where you can find handcrafted goods and traditional treats.
16. Go to the Nordiska Museet
Experience life in the Nordics as it was in the past 500 years at the Nordiska Museum.
It is Sweden's largest museum of cultural history nestled on the Djurgården island in the heart of Stockholm.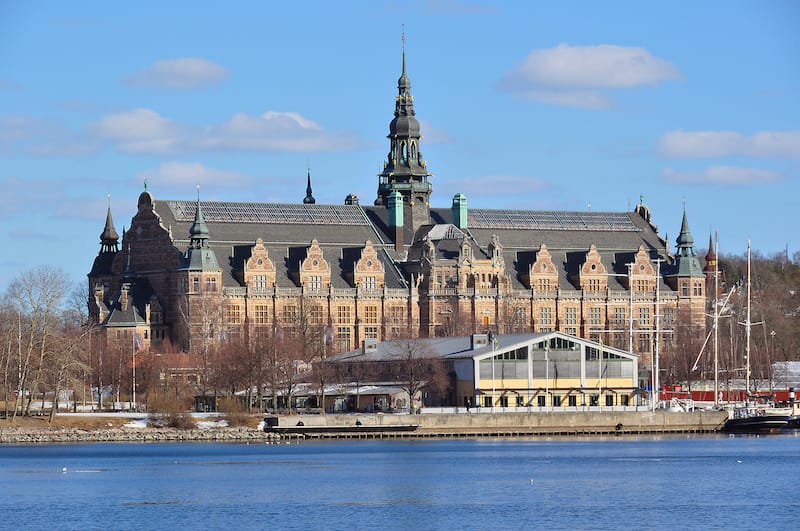 Marvel at stunning collections of furniture, photography toys, folk art, jewelry, and clothes from every corner of Sweden, learn how the Swedes celebrated Christmas in days gone by, and explore Swedish traditions and the culture of the Sami people from another perspective.
Fuel up at the on-site restaurant, which serves traditional food and Swedish Fika, and before leaving, browse the museum shop to pick unique souvenirs and gifts for your loved ones.
Address: Djurgårdsvägen 6-16, 115 93 Stockholm
17. Head Out on a Stockholm Winter Boat Tour
Hop aboard a classic archipelago ship and explore the city from the water with Stockholm Archipelago Cruise with Guide.
This 2.5-hour sightseeing tour allows you to experience the undisturbed nature of Stockholm's unique archipelago.
You will travel on board one of the two oldest ships in the fleet; M/S Östanå I, built in 1906, or S/S Stockholm, built in 1931. Your guide will share the history of the beautiful sights as you cruise along the coast of the second largest archipelago in the Baltic Sea.
When hungry, you can order hot and cold drinks, sandwiches, salads, and pies from the onboard cafeteria.
>> Check for rates and availability here
18. Visit Drottningholm Palace
If you're looking for an unforgettable day trip from Stockholm in winter, don't miss visiting Drottningholm Palace.
To get there, you need to take a metro to Brommaplan station (line T19), then hop on an N176 bus. This UNESCO World Heritage site was constructed in the 1600s according to a French prototype.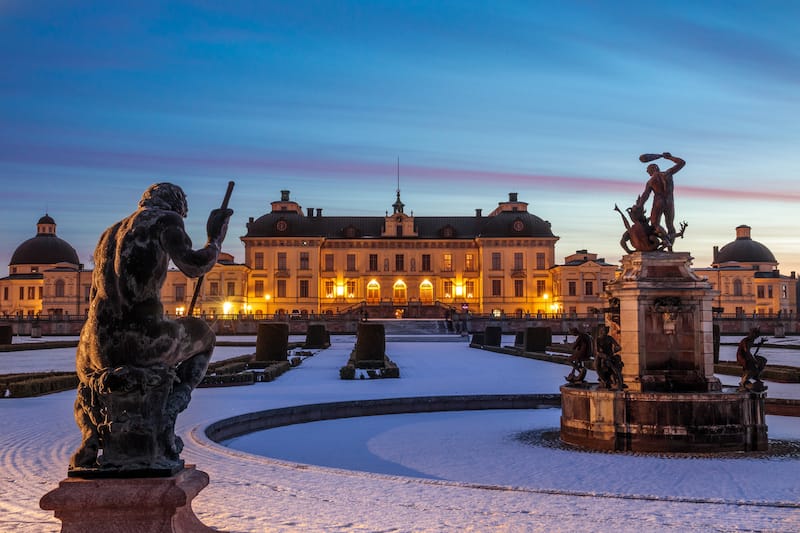 Even though this is the private residence of the Swedish royal family since 1981, you can still tour the grounds of the palace year-round, except for the southern wing where they live.
Browse the Reception Halls packed with gold and fancy items, check out a unique palace theater, wow at the exotic Chinese Pavilion, and explore manicured gardens.
Address: Drottningholms Slott Slottsstallet 11, 178 93 Drottningholm
19. Enjoy a Swedish Fika
Your Stockholm trip won't be complete without indulging in fika, where you meet up for a coffee, snack on pastries, chat with friends, and enjoy the coziness.
The word translates to "a coffee and cake break." It often comes in the form of a ritual; just having some coffee by yourself is not enough.
It's important to also socialize, take a pause, and catch up with your friends. The whole point is to slow down a bit during your busy day!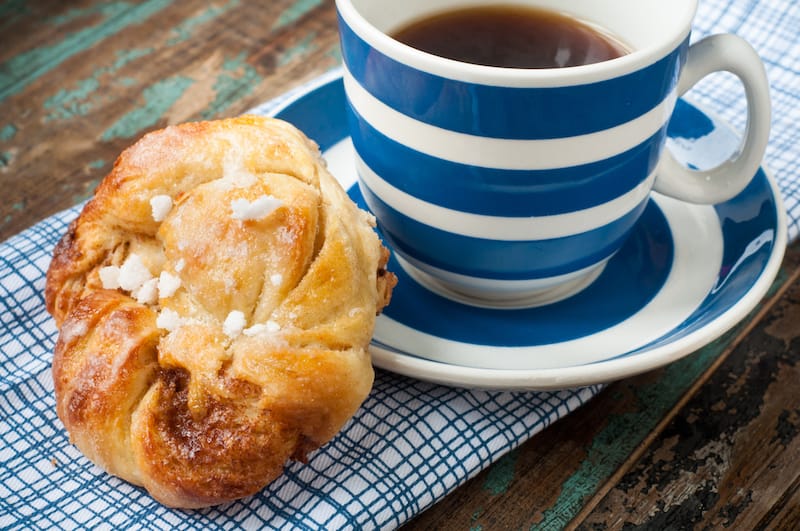 Stockholm: Guided Fika Tour gives you the opportunity to explore some of the best cafés in the city, which are brimming with atmosphere, character, and quality.
You will visit top-class cafés and award-winning bakeries to savor some of the most classic Swedish pastries.
This tour is your best option to learn all about their treasured Swedish tradition of Fika while snuggling up with a kanelbullar (cinnamon roll) and hot chocolate while the snow falls silently on the cobbles outside.
>> Check Fika tasting tour availability here
20. Have Lunch at Östermalms Saluhall Food Hall
If you want to take a break from the snowy streets, then hit the food hall in Östermalms Saluhall, which is open every day except Sunday.
Founded in 1888 and featuring 3 floors and 17 traders, this huge brick-built building houses an indoor market where you can find cheese, smoked meat, fruits, veggies, beverages, coffee, candy, and traditional delicacies.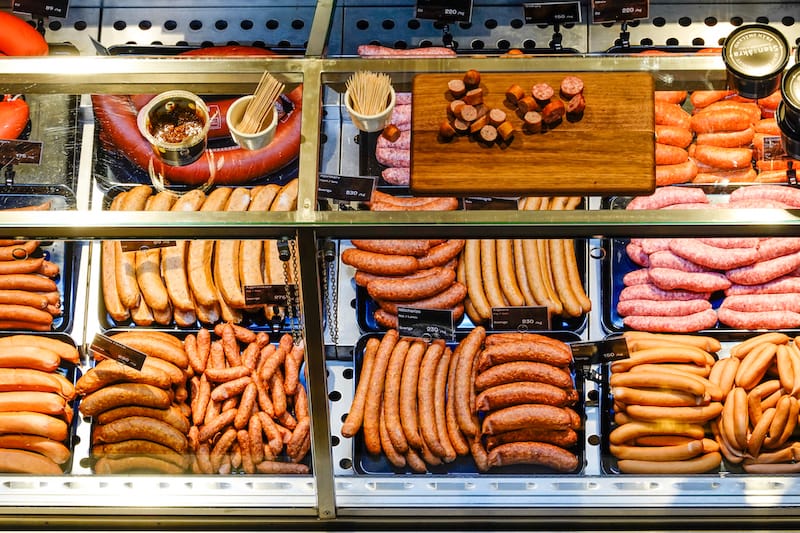 You can simply stroll around the counters to pick local produce or have a seat at one of the many restaurants or wine bars (Lisa Elmqvist, Nybrœ Smørrebrød, or Planet Mesh) to taste some of Sweden's best dishes and enjoy people-watching in an atmospheric Victorian food hall.
Address: Östermalmstorg 31, 114 39 Stockholm
21. Attend the Balkan New Film Festival
The Balkan New Film Festival allows you to immerse in drama, action, romance, and comedy which will warm you right up from winter cold.
It presents the latest movies from the Balkans. All the films, such as newly produced, world premieres, single classics, and pure documentary ones, are subtitled in English or Swedish.
It was created with the main goal of deepening the acquaintance of the Swedish audience with new interesting films related to the Balkans. The contests compete in four categories, including best movies, best female performance, the audience's prize, and the special prize of the festival.
This year's festival will be held November 3-8, 2023.
22. Discover the Royal Palace
Delve deep into Sweden's history by visiting the Royal Palace, the official residence of the reigning monarch of Sweden in Gamla Stan (they don't actually live there).
Featuring over 600 rooms, the palace was built in the 18th century in the Italian Baroque style.
Among the highlights are the Royal Apartments with splendid interiors from the 18th and 19th centuries, Rikssalen with Queen Kristina's silver throne, and Ordenssalarna.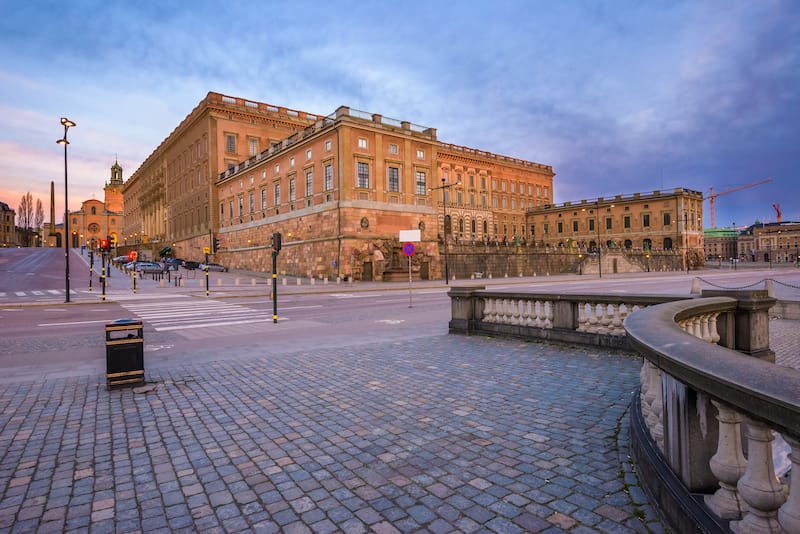 Don't forget to check out Gustav III's Museum of Antiquities, the Tre Kronor Museum, and the Treasury to see an impressive collection of royal bling.
The Royal Palace also features the Armory, filled with royal costumes, armor, and magnificent coaches from the Royal Stable.
Address: Kungliga slottet, 107 70 Stockholm
23. Go to the Stockholm Furniture & Light Fair
The last one on this list is Scandinavia's main display window for design aficionados.
Stockholm Furniture & Light Fair was first organized in 1951 and since then has grown to be one of the two top-notch furniture fairs in Europe.
During the fair, you can explore Scandinavian furniture, lighting, and textile products, perfect for both public and home environments. The main highlights of the fair are the Guest of Honor, the Greenhouse section, and the Stockholm Design & Architecture Talks.
This time it is scheduled to take place February 6-10, 2024.
The first days of the fair are restricted to professional visitors only, while the concluding Saturday is open to the public.
Address: Mässvägen 1, 125 80 Stockholm
Where to Stay in Stockholm
If you're looking for the best places to stay in Stockholm, these three hotels will cover any budget and are top-rated:
Did we miss any of the best things to do in Stockholm in winter? Let us know your tips for a winter trip to Stockholm! Thanks!
Pin this Winter in Stockholm Guide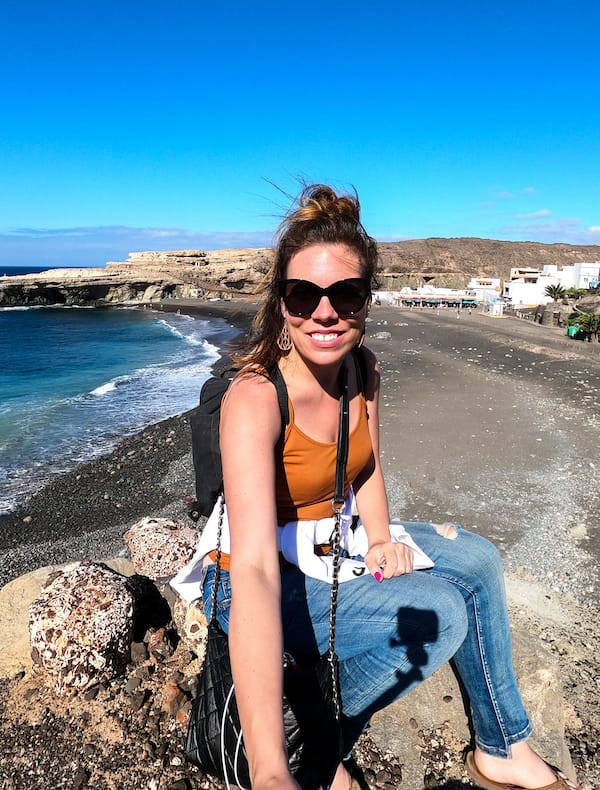 Megan is a travel blogger and writer with a background in digital marketing. Originally from Richmond, VA, she now splits her time between Frankfurt, Germany and Arctic Finland after also living in Norway, Armenia, and Kazakhstan. She has a passion for winter travel, as well as the Nordic countries, but you can also find her eating her way through Italy, perusing perfume stores in Paris, or taking road trips through the USA. Megan has written for or been featured by National Geographic, Forbes, Lonely Planet, the New York Times, and more. She co-authored Fodor's Travel 'Essential Norway' and has visited 45 US states and 100+ countries.