Planning a trip to Sandoy, Faroe Islands? This guide tells you how to get to Sandoy, why you should visit, and all the wonderful things to do in Sandoy!
Planning your trip to the Faroe Islands last minute?
Below are some of the top tours, hotels, etc to help plan your Faroe Islands trip!
Getting around the Faroe Islands:
Cheapest car rental options (and with most availability!)
Vagar airport to Torshavn (a quick transfer service!)
Top Experiences and Tours in the Faroes:
Top Lodging and Hotels in the Faroes:
One thing I'll never understand is why some people travel to a place to have the exact same experience as someone before them. You can explain to me the logic and reasoning behind this, but I'll never truly get it.
How can you plan an entire trip around everything you saw on Instagram? How can one not seek out unique experiences and try to learn something interesting or unusual about their destination?
I love seeing people travel, but I have concluded that many people travel just to get the 'oohs and ahhs' from their friends, and not to learn about a country, its people, or its culture. I'm a huge advocate for promoting various kinds of travel, but when you travel for the validation and acceptance of others, I'll never understand you or your type.
So what is this getting at? Well, basically, the Faroe Islands have become saturated with people all seeking out the exact same experiences. Múlafossur Waterfall in Gásadalur? Check!
Just make sure you can catch a solid long exposure on that to ensure your photo looks the same as everyone else's. The optical illusion at Lake Sørvágsvatn?
Yes, please risk your life to capture the exact same photo that someone has already risked their lives for. Kallur Lighthouse on Kalsoy? This is an absolute must if you want to have the optimal Faroes experience.
And if you can't catch it on foot, be sure to bring your drone so you can still get a rad photo (because who cares about the hike and nature itself… it is all about being able to upload that picture to Instagram to make your friends completely and utterly jealous).
When I was in Trøllanes, there was not a single soul aside from my group… and a drone. Okay, and a super cute dog.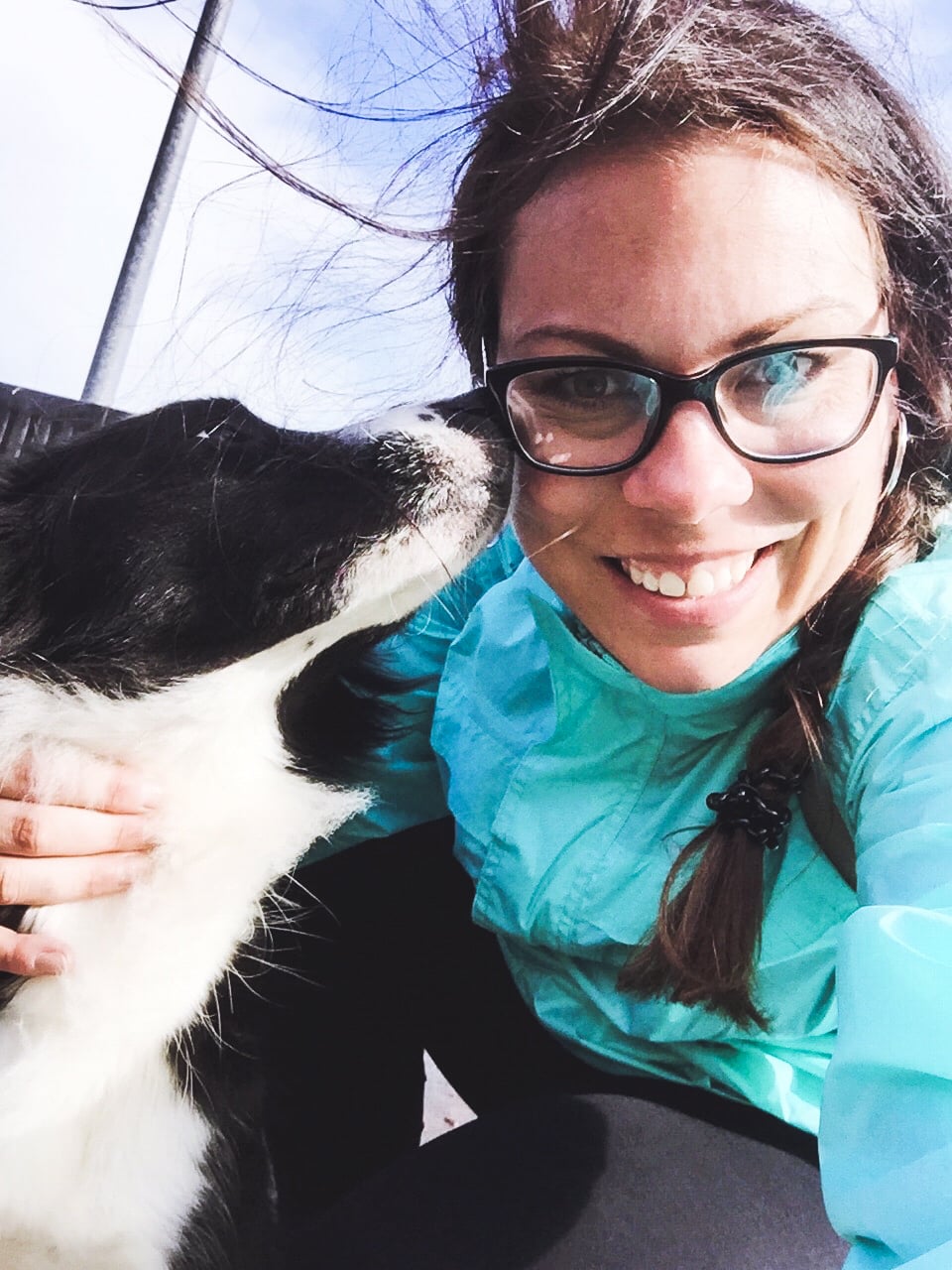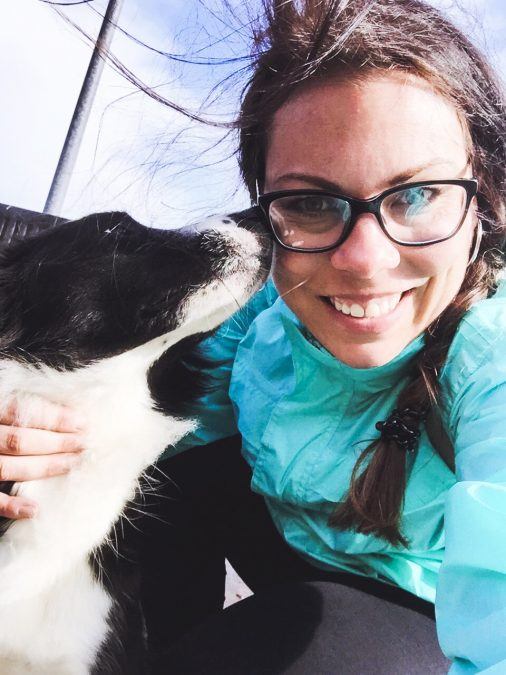 <the super cute dog on Kalsoy and me>
Anyway, so why the rant? Because the Faroe Islands consist of eighteen islands. Eighteen. Not three cute villages and seven dramatic landscapes. There are so many grand experiences to be had in the Faroes that it is a shame and unsustainable to see everyone vying to recreate someone else's experience. You heard me. UNSUSTAINABLE.
Meaning not good for the environment and future of the place (spare me talk about whales, please). Getting to Saksun on Streymoy was no easy feat in March, but I can't imagine how cumbersome it would be during summer. Mykines is no different. Did you know that you can watch puffins on several islands in the Faroes? I bet you didn't see that on Instagram.
So, what is all of this getting at? Basically, this is what took me to Sandoy, one of the 'southern' islands in the Faroes that is pretty large area-wise. Sandoy was merely a half-day destination as we made our way to Skúvoy, another southern island and one of the smallest in the Faroes. Down in the south is also the large island of Suduroy.
Skúvoy is known for its bird-watching and wildlife. Sandoy, amongst travelers, isn't known for much. Perhaps that was its appeal and why we decided to plan a trip there.
My partner and I looked at a map of the islands we don't hear too much about and plotted trips to three of them (Skúvoy, Sandoy, and Nólsoy). Turns out, the weather had it out for us, so the only one we ended up seeing was Sandoy. And it was just perfect.
About Sandoy
Sandoy is the first of the southern islands and boasts a population of around 1,313 people. Nearly 600 of those people live in the village of Sandur.
The reason we were so drawn to Sandoy was that it has such a different landscape from the other islands. It is the only Faroese island that has sand dunes. And after visiting the place, it reminded me so much of the famed Maritime islands in eastern Canada (always a good thing).
While the island doesn't really have that many people, it has nearly 7,000 sheep. I am pretty sure I photographed at least 65% of them whilst there. I, personally, found the Sandoy sheep to be the finest in the Faroes… but probably because some of the ones on Streymoy wanted to kill me.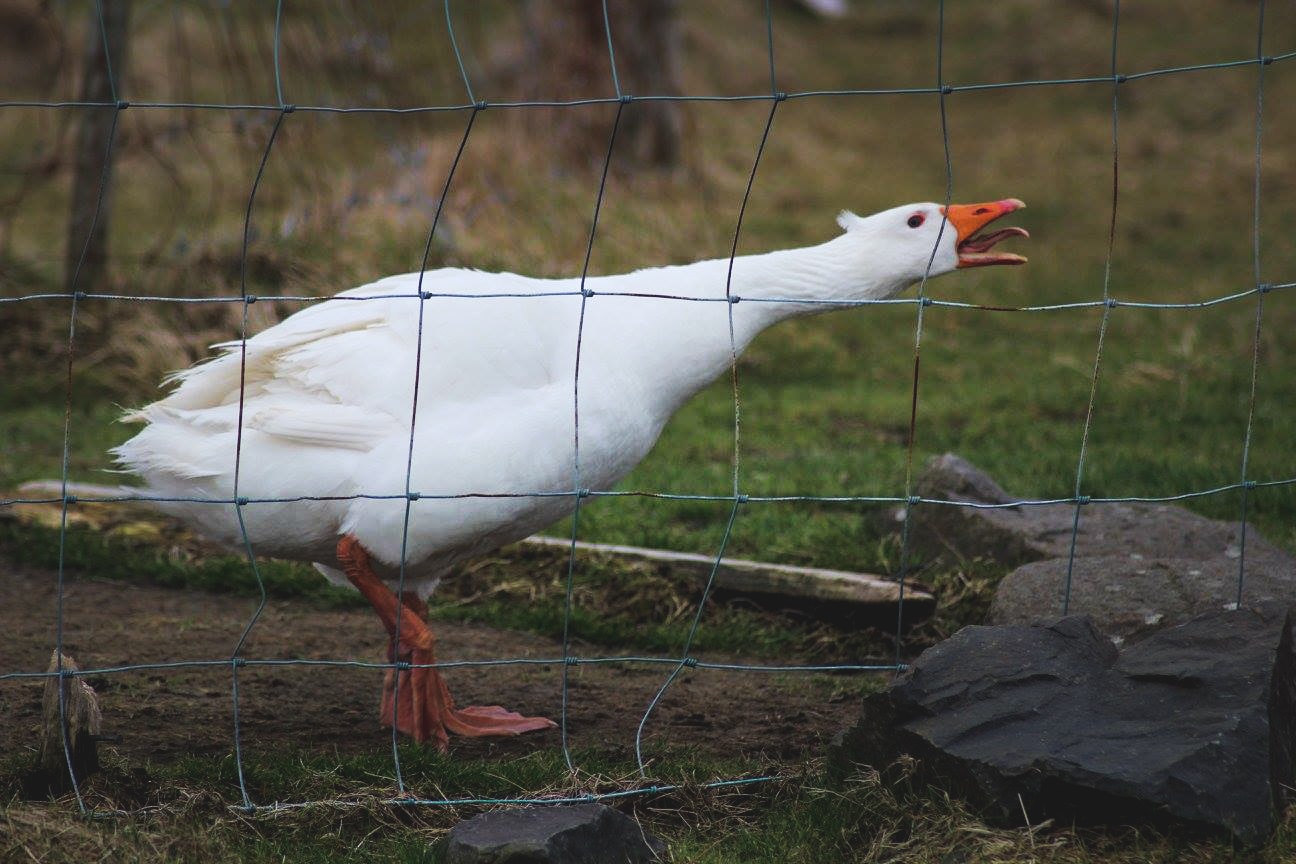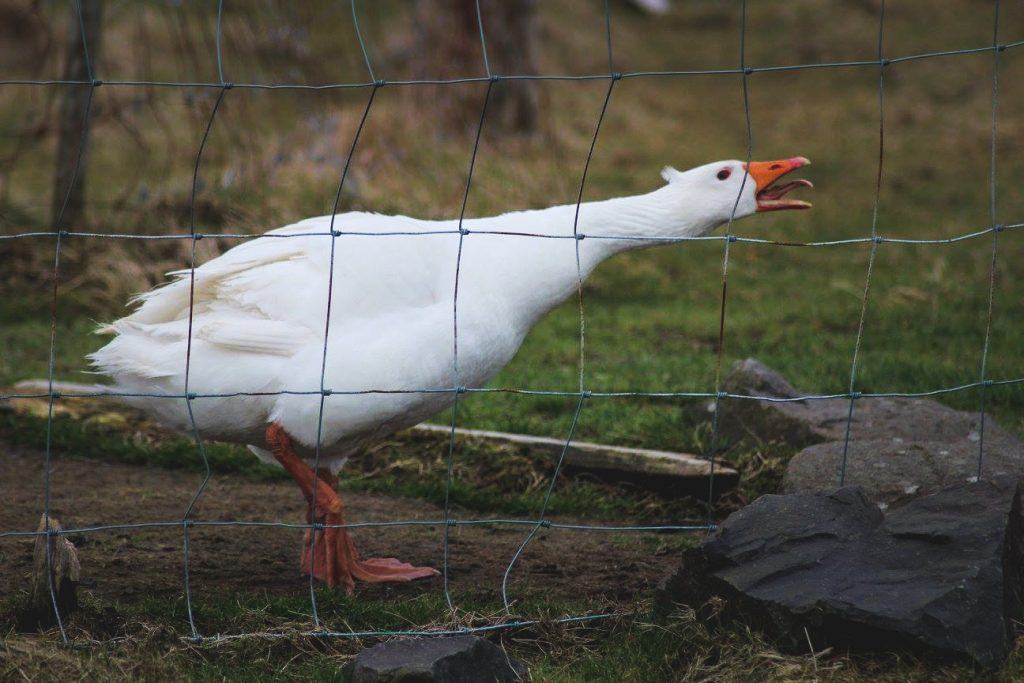 Sandoy, the most fertile of all the islands, is also home to a large variety of birds. On the island, you can find Northern Fulmars (50,000 pairs), Manx Shearwaters (5,000 pairs), European Storm Petrels (50,000 pairs), European Shags (150 pairs), Great Skuas (15 pairs), Atlantic puffins (70,000 pairs), and Black Guillemots (400 pairs).
It reminded me of the Vestmanna sea cliffs, but on land- I saw so many different birds.
The island is currently in the process of having a tunnel built that will connect it to Streymoy. This behemoth project is scheduled to be completed in 2021.
Most importantly, if you're eating local Faroese potatoes, there is a pretty solid chance that they came from Sandoy as it is home to the largest potato farm in all of the islands. Just something to keep in mind as you munch down on those fish and chips.
My Time on Sandoy
Our day started early as we took the ferry from Streymoy down to Skopun on the north side of Sandoy. The ferry was anything but pleasant. The sea was relatively calm, but the ride was nauseating, to put it mildly.
I blame Norway for this as she really should have done a better job training me to handle ferries. Tsk, tsk…
Dalur
Once we arrived, we set off for the village of Dalur on the southeastern part of the island. I figured this village would be easy to reach and that the island was pretty flat. Boy, was I wrong! The road in between Húsavík and Dalur (called Húsavíkarvegur) hugged an insanely steep cliff the entire way.
The sun was strong at this point and beamed in as my knuckles turned white from gripping my seat tightly while I sweated profusely.
Once we arrived in Dalur, we found a quaint village at the end of the road and not a single person in sight. Not even a local.
This was the one time throughout the entire trip that I felt like I was on the edge of the world. It was a remarkable feeling that only the Faroes can place upon one. I think a lot of this feeling of never wanting to leave was due to my wanting to avoid Húsavíkarvegur.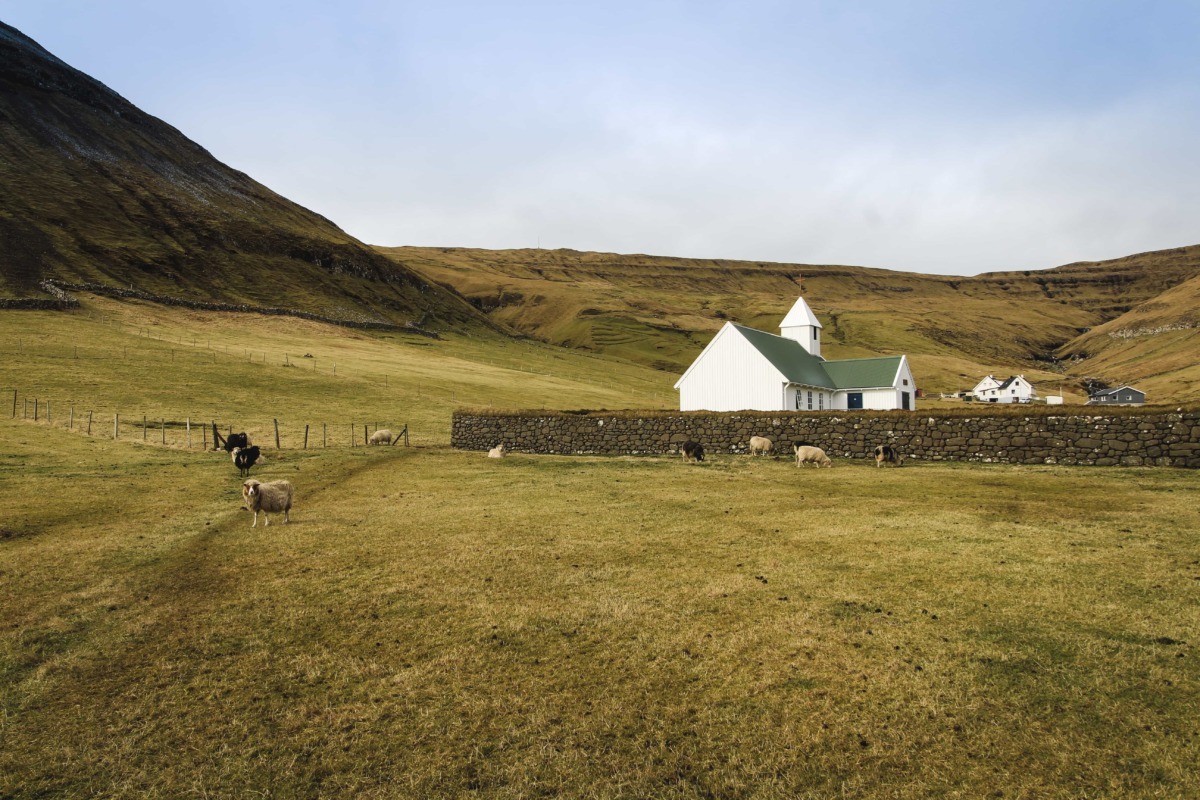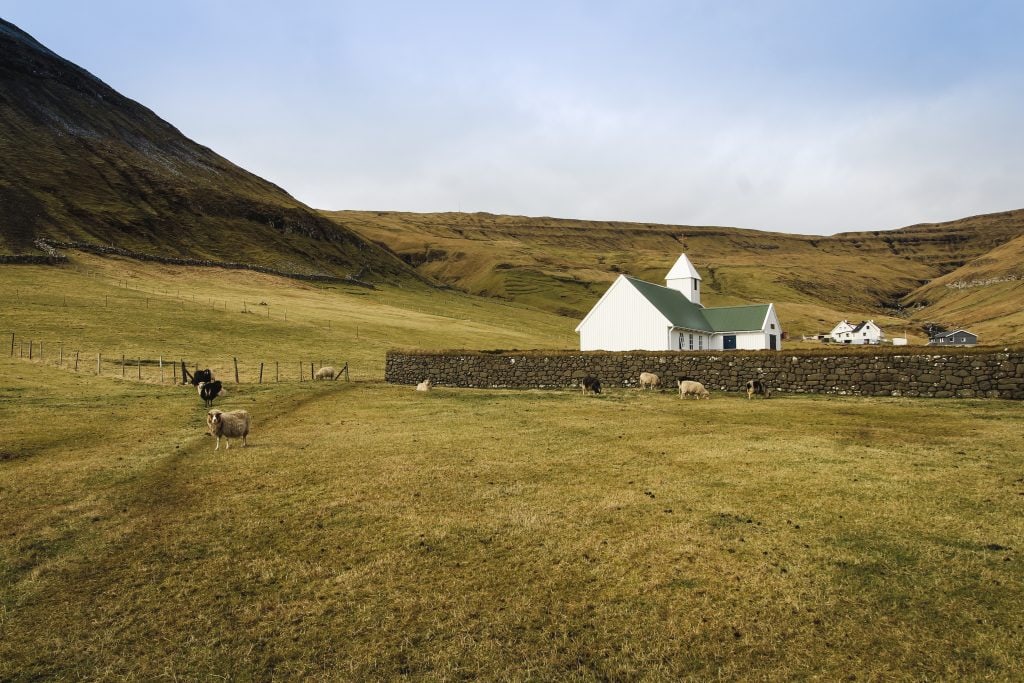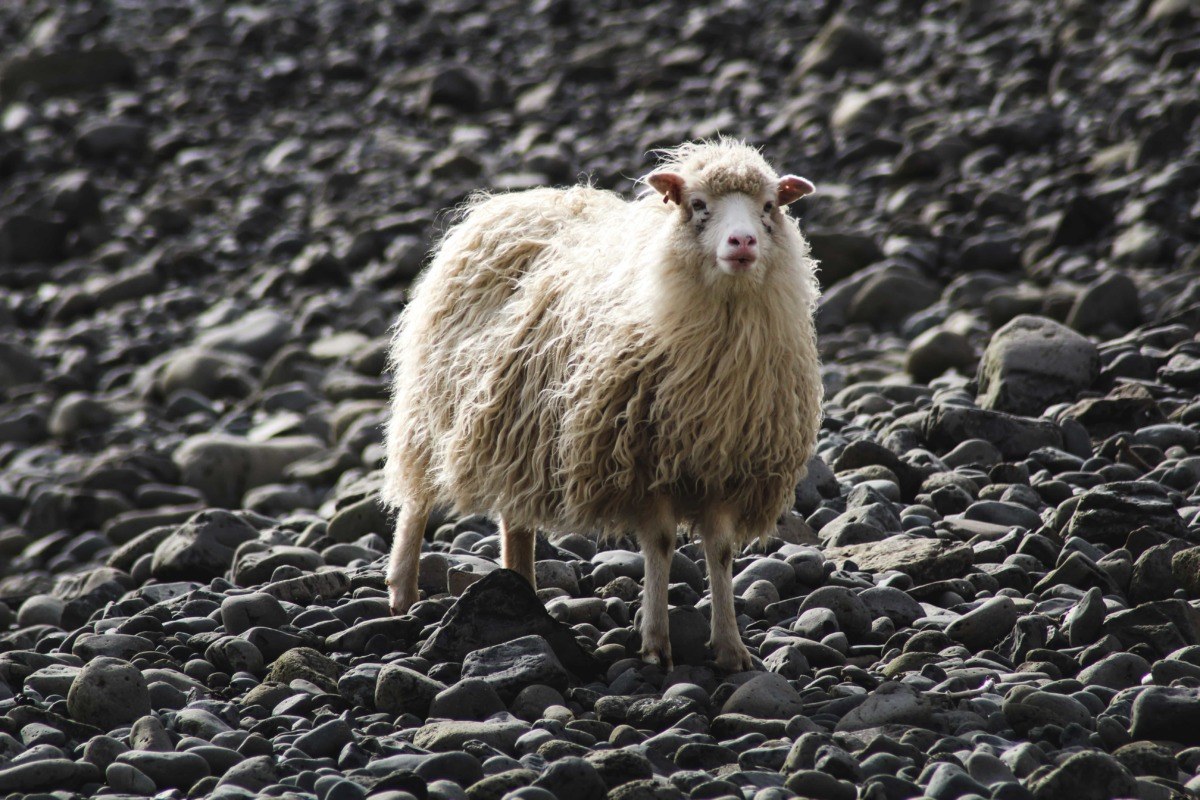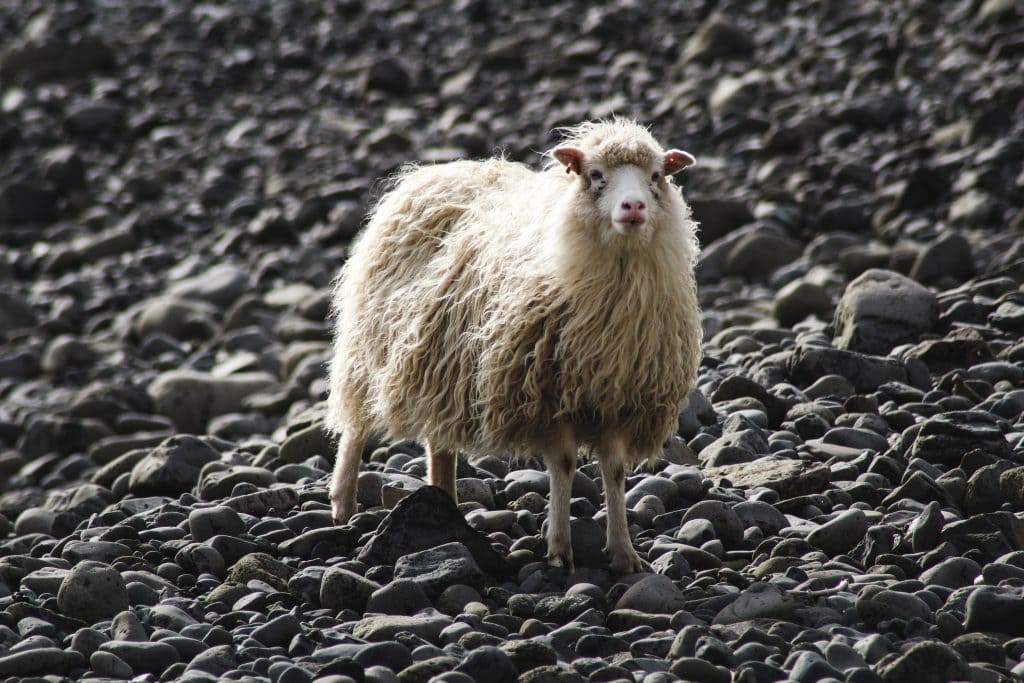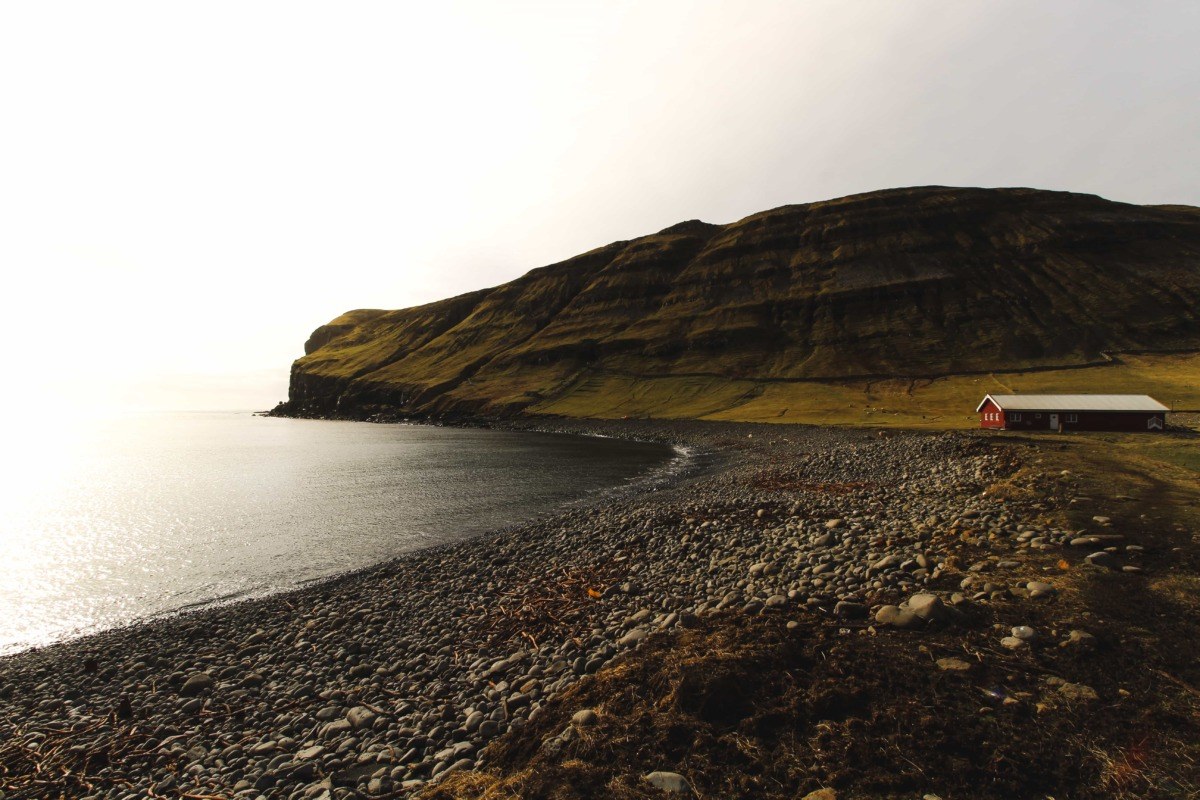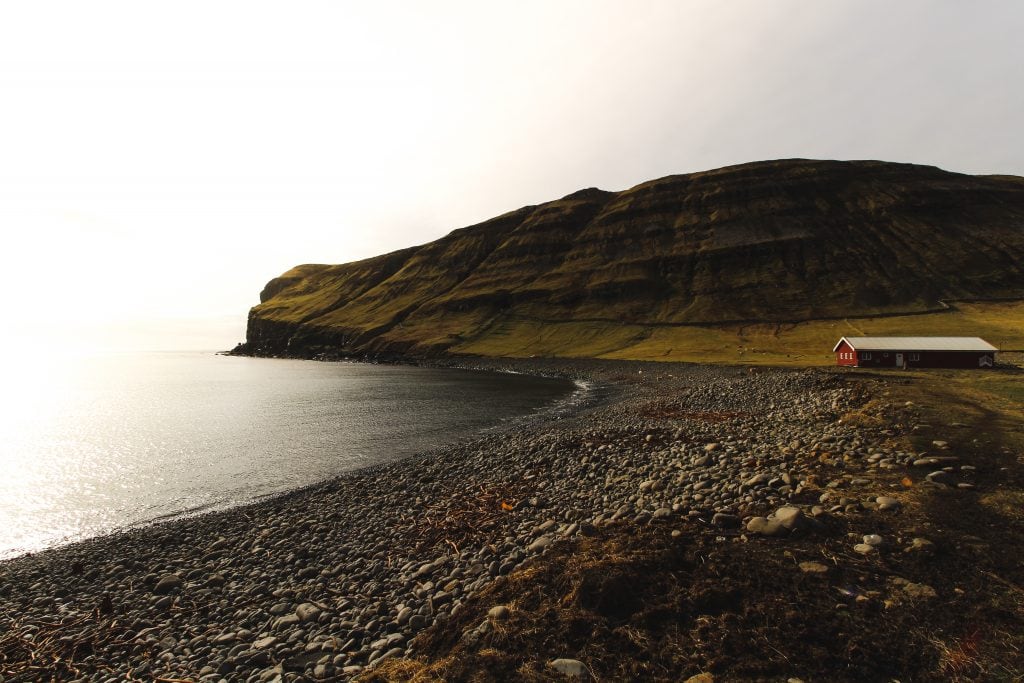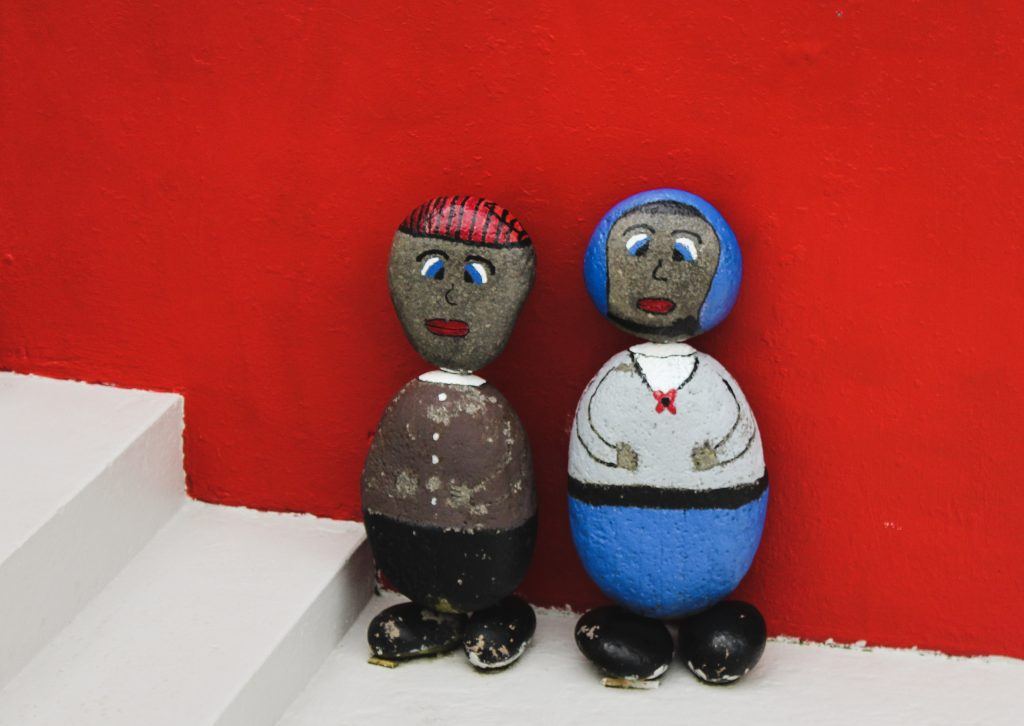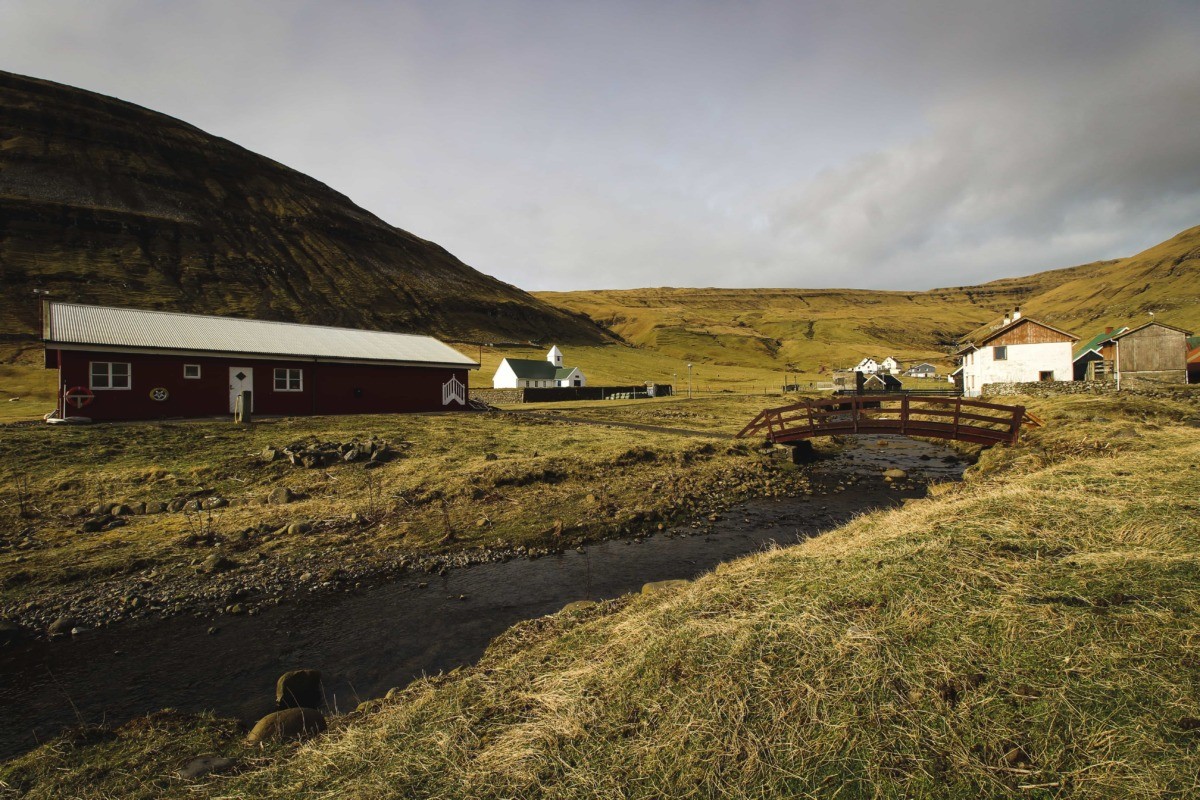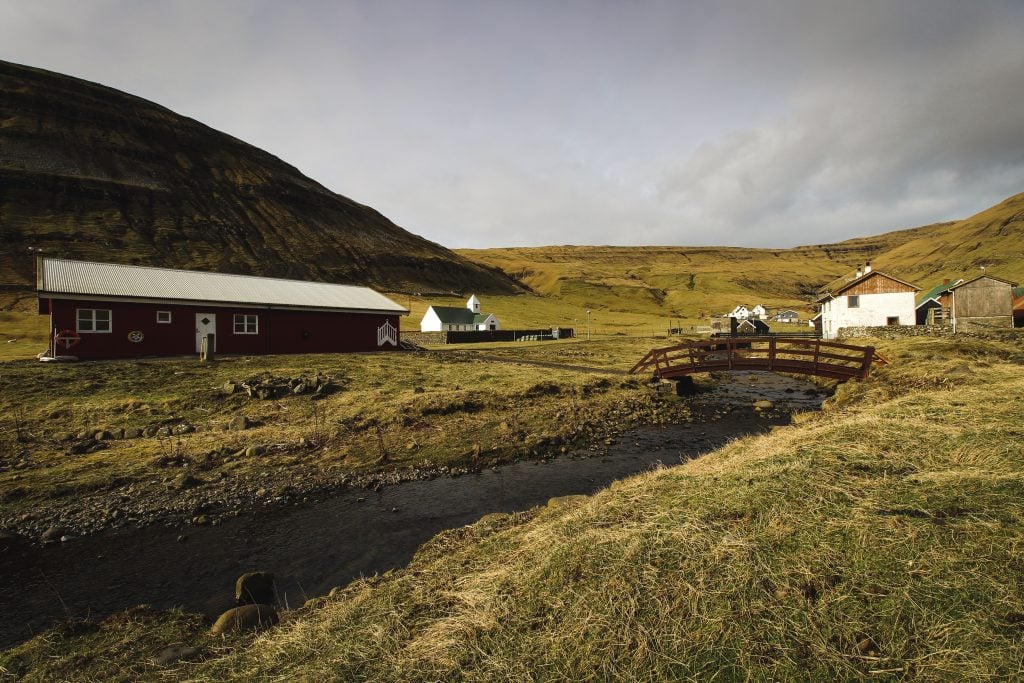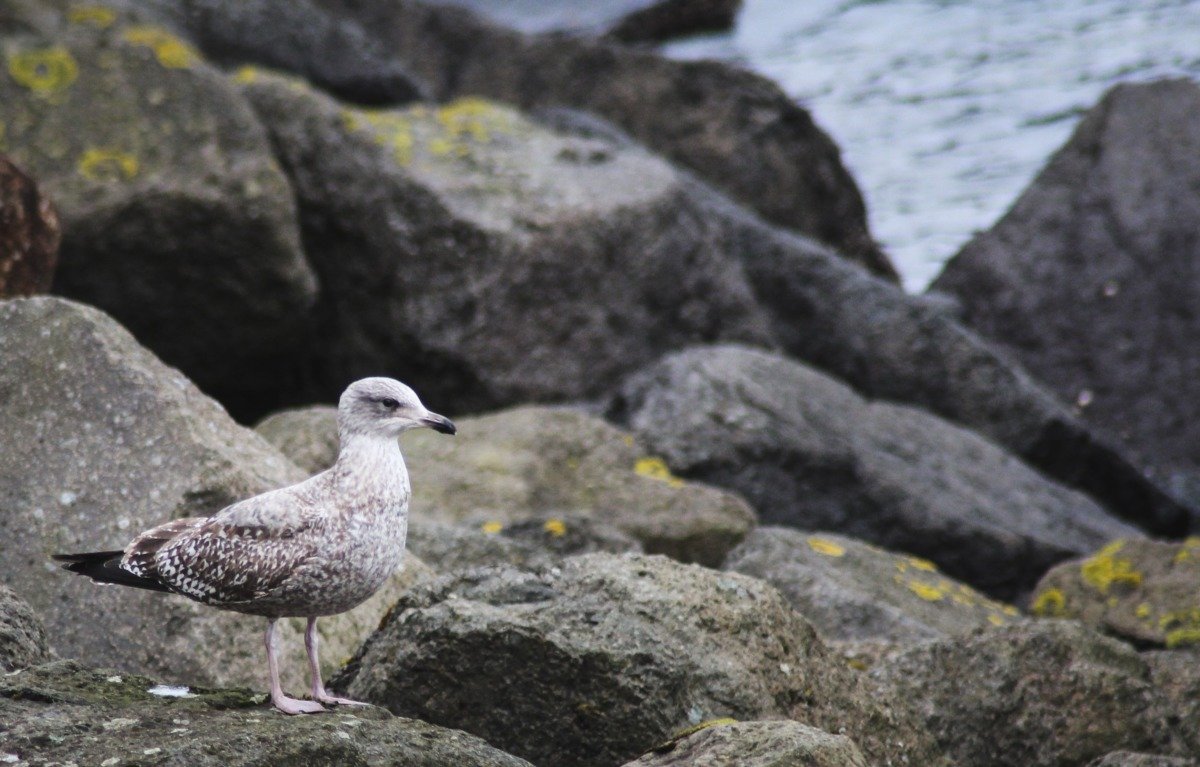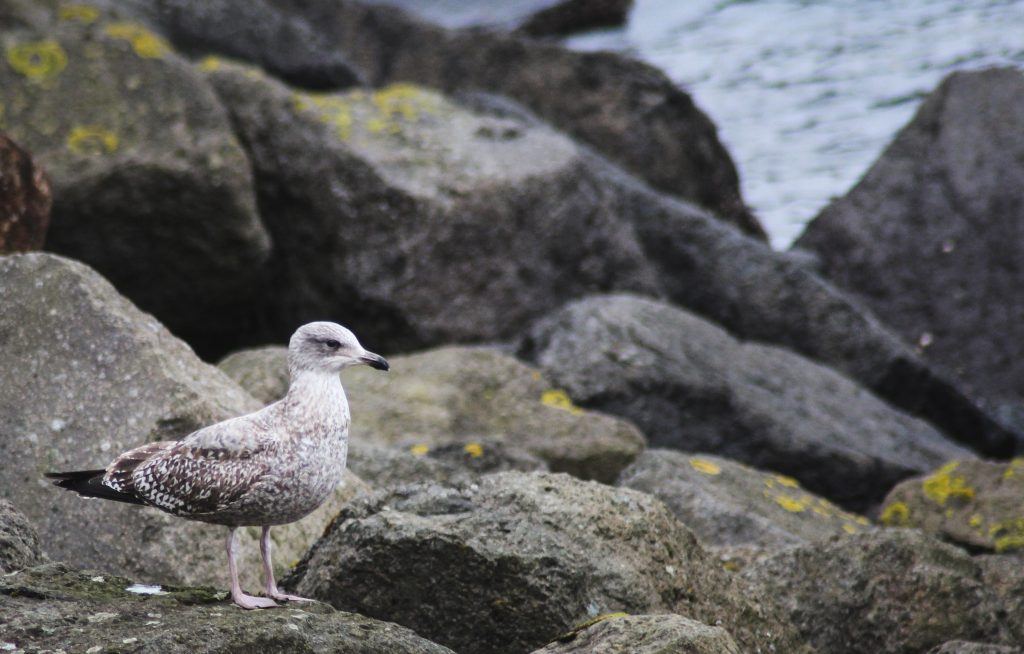 Skálavík
After Dalur, we stopped up in Skálavík looking for lunch options or a place to get a coffee. We ended up at Hotel Skálavík, which was also offering a nice buffet.
I actually really liked Skálavík and this is where the Maritimes came to mind. It was breezy, emerald, and striking. Looking for a Faroes Islands hotels on Sandoy? Check out my hotel guide for further information.
Sandur
The next thing on our agenda was to get to Sandur to look around and catch our ferry to Skúvoy. We hiked along the rocky coast near the harbor for an hour and breathed in the salty air. We saw the locals leaving church and every single person we passed said hello and smiled at us. What lovely people!
Somewhere during this trip, the sun went down and the clouds came out. The winds began to pick up and we could just sense a patch of crappy weather coming our way (little did we know that this storm system would last three days!)
Due to some ferry miscommunications, we ended up not going to Skúvoy. No one seemed too bummed about it and we continued back toward Skopun to catch our ferry back to Streymoy.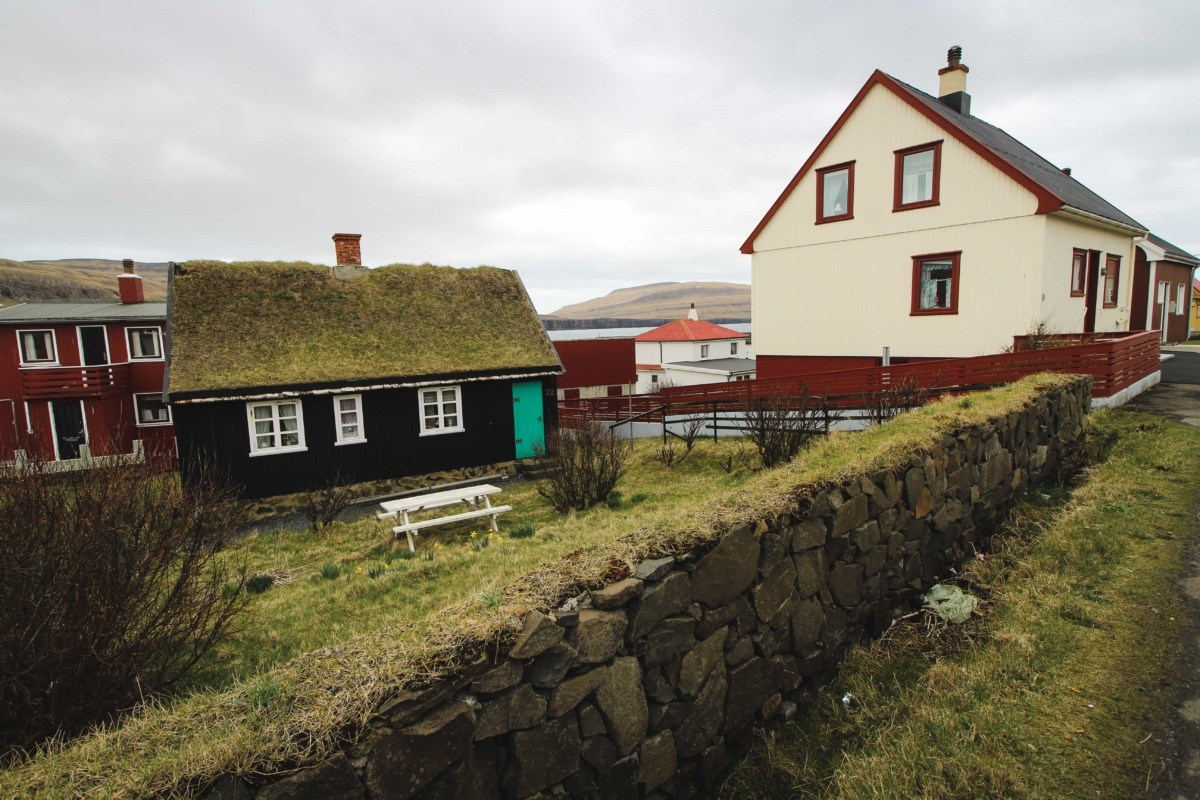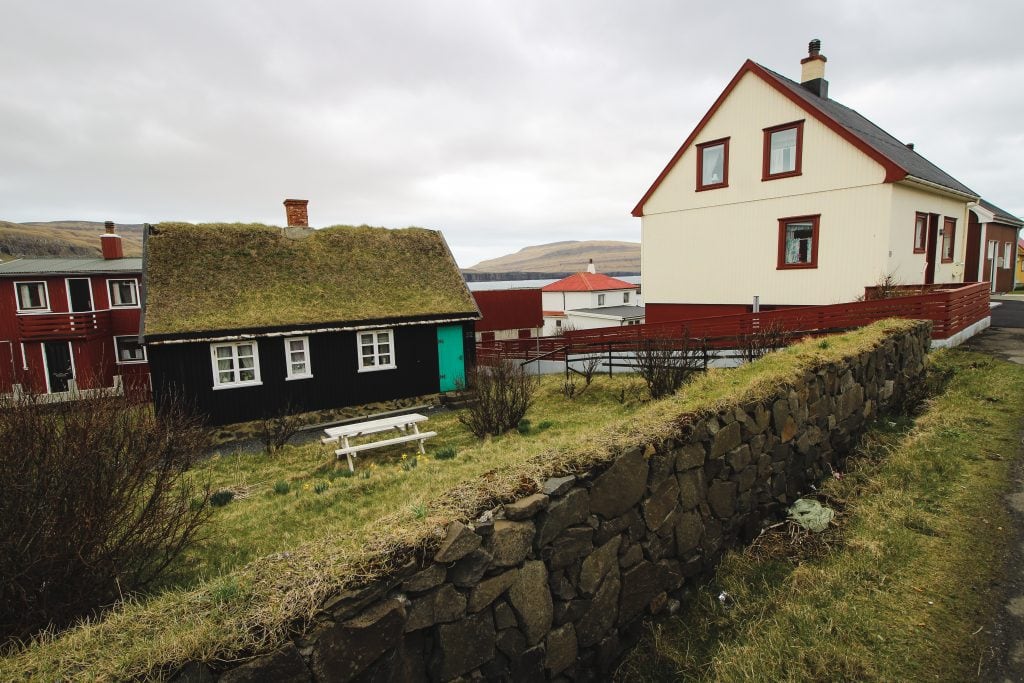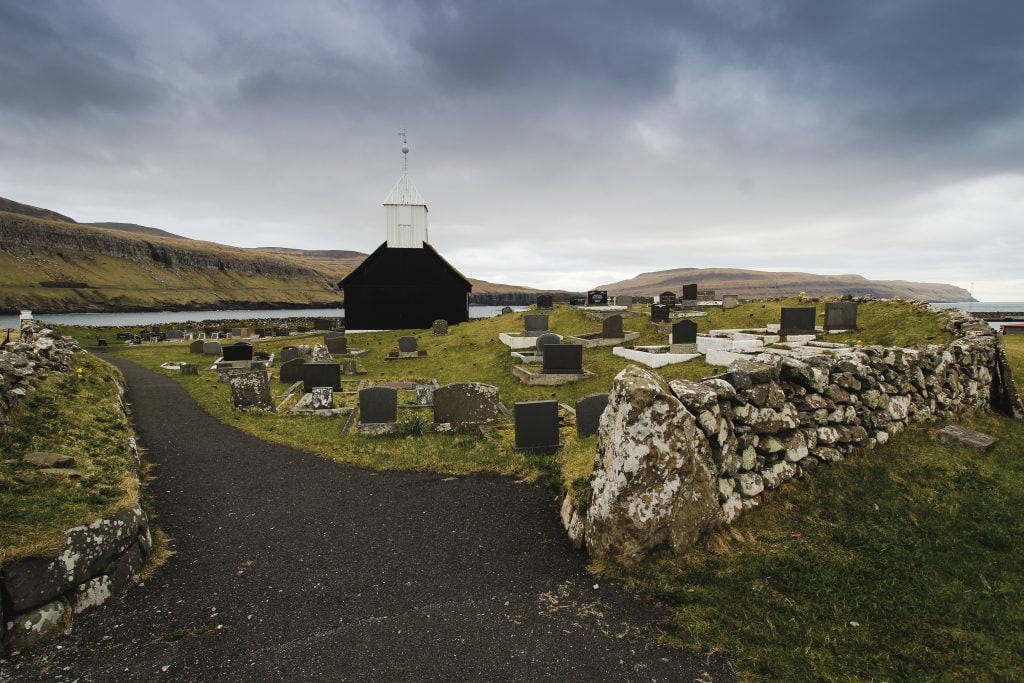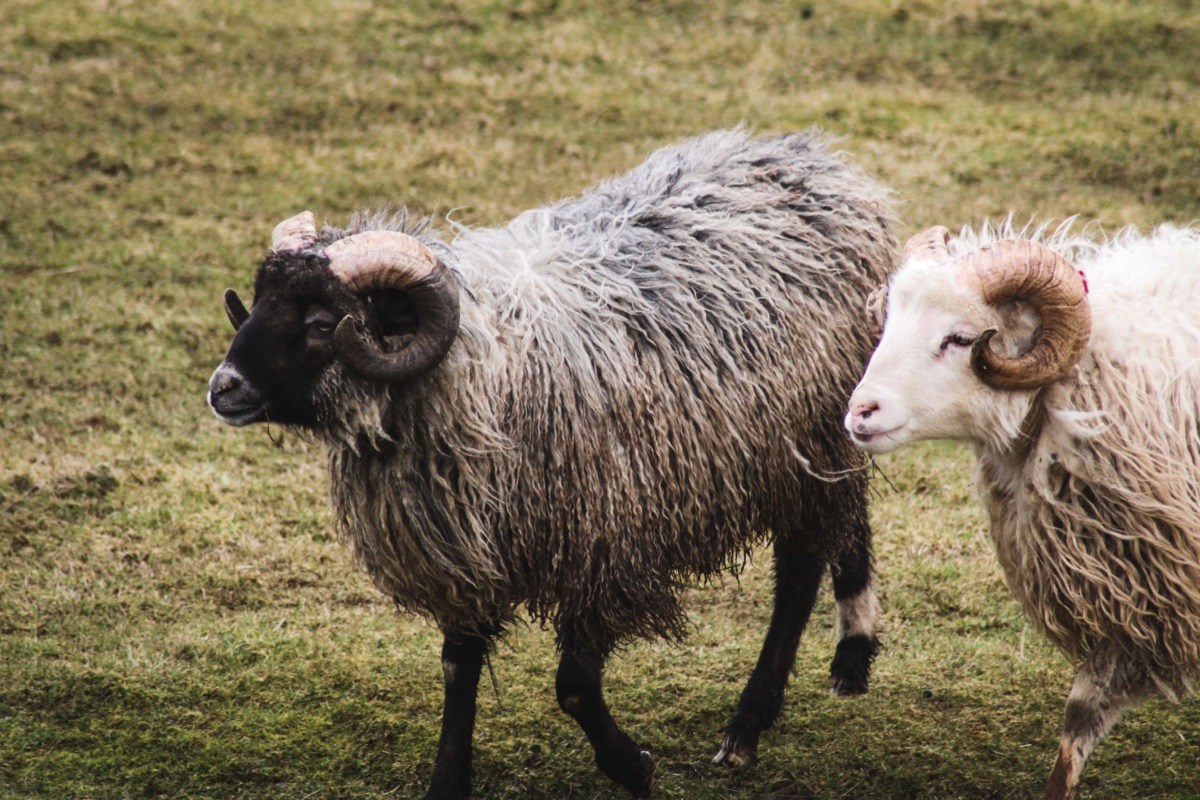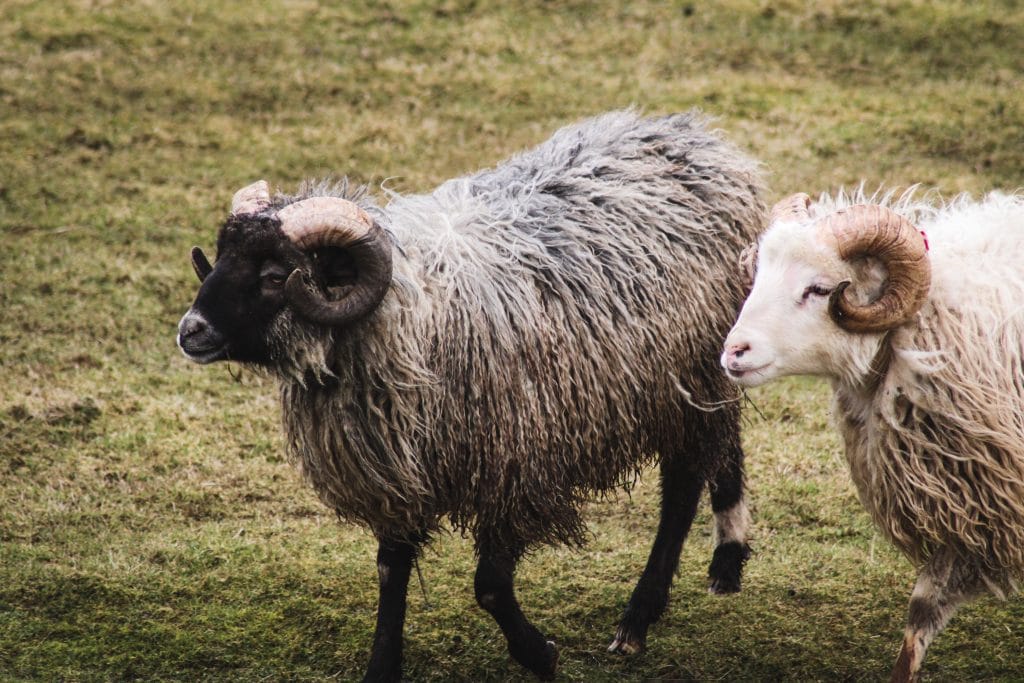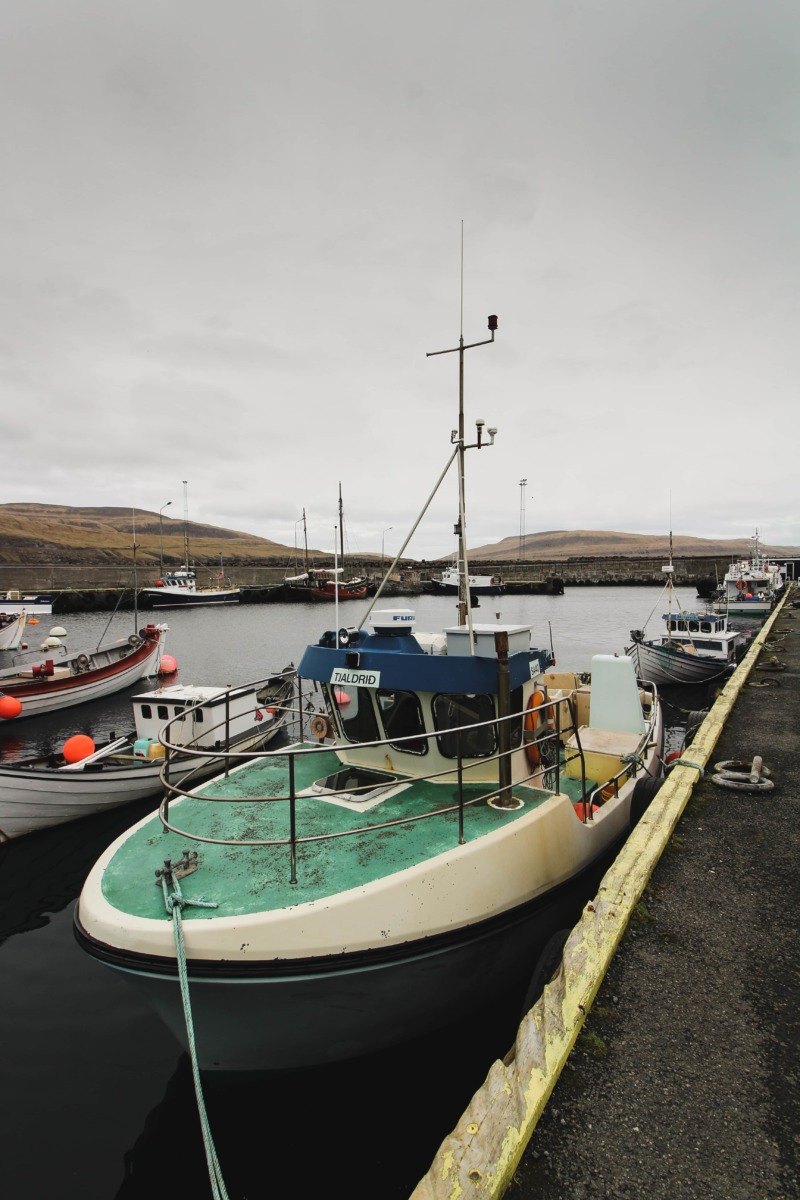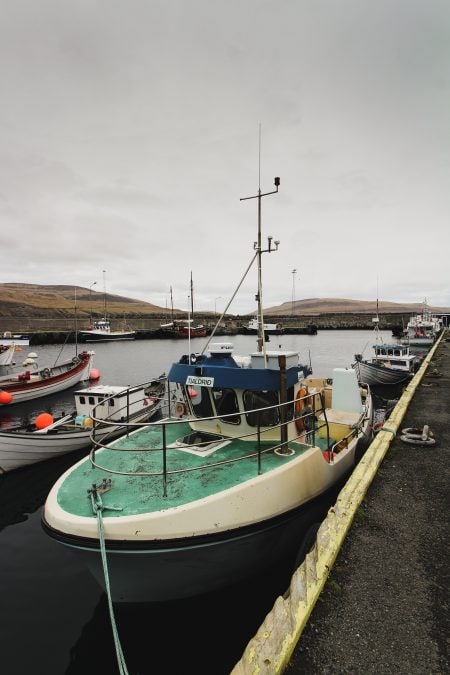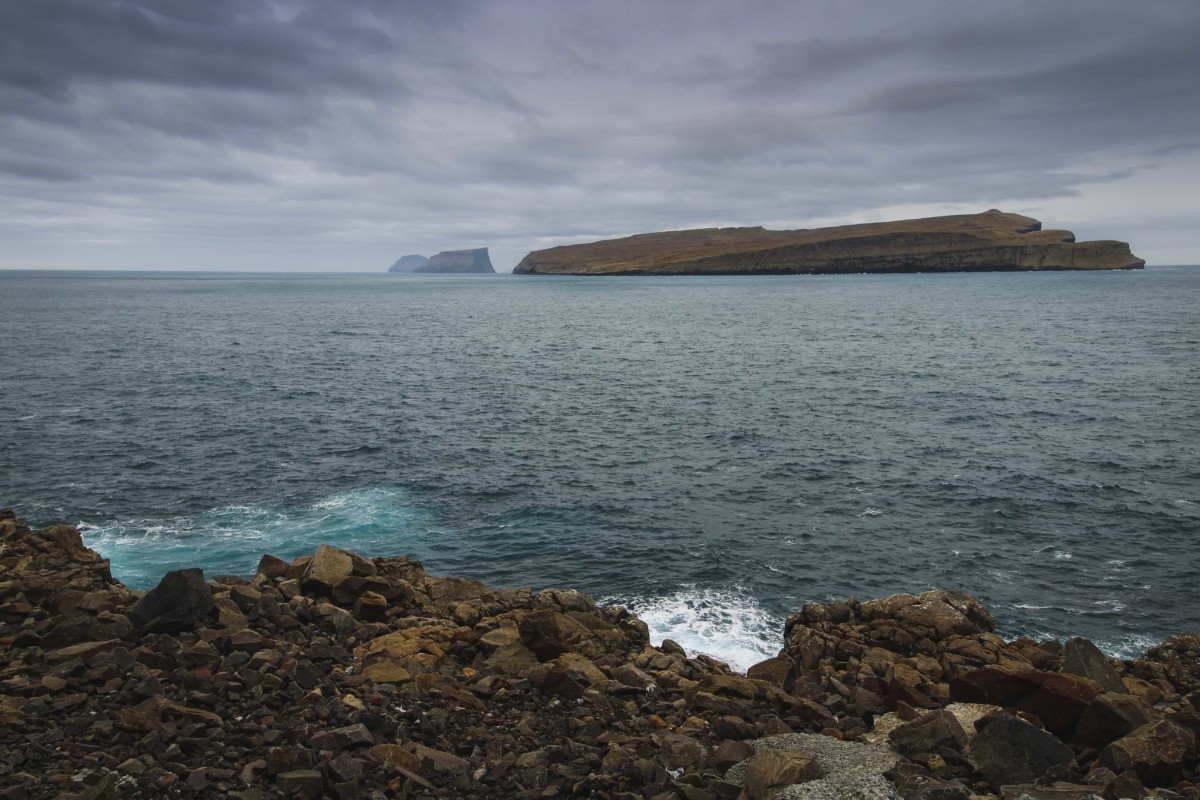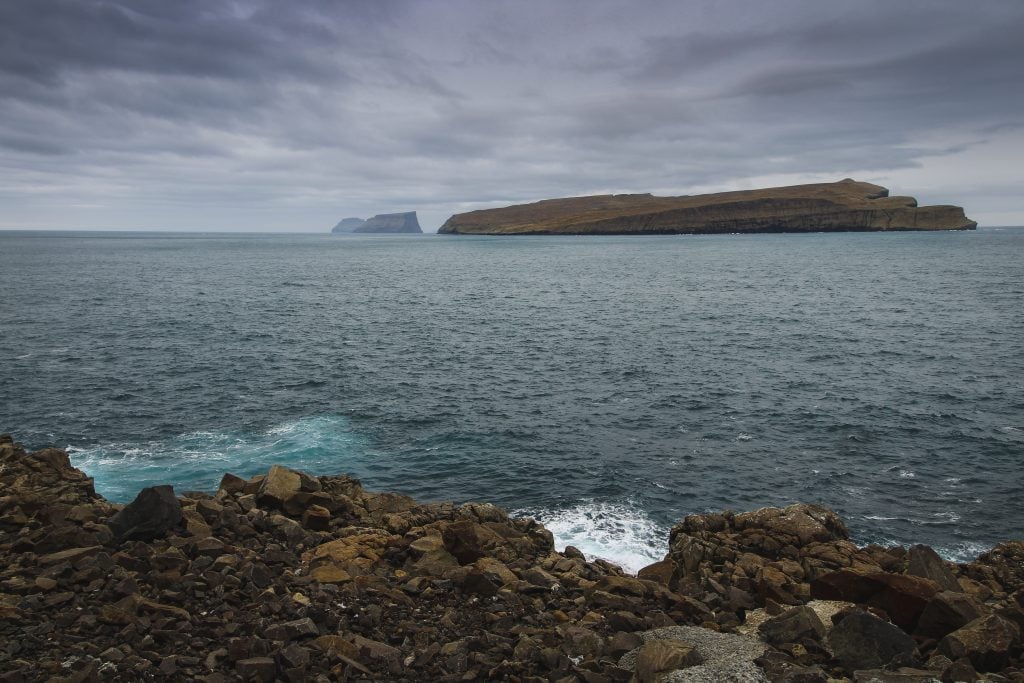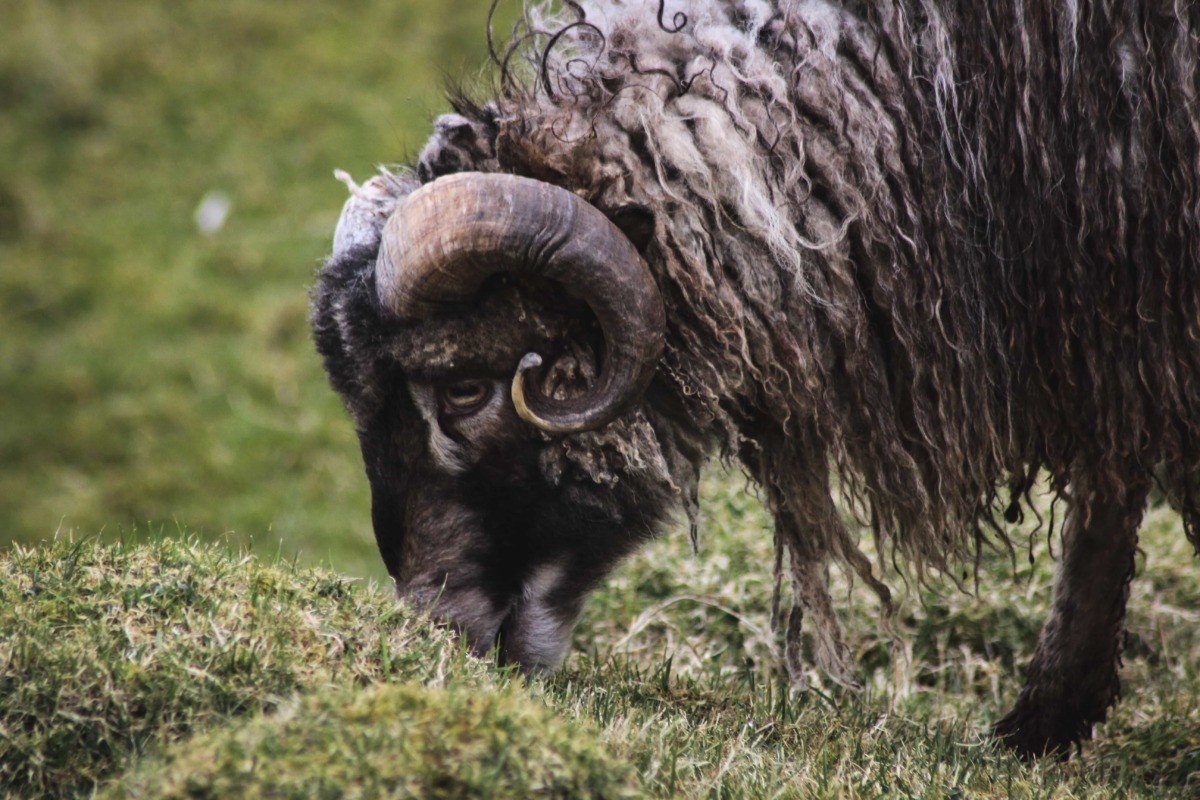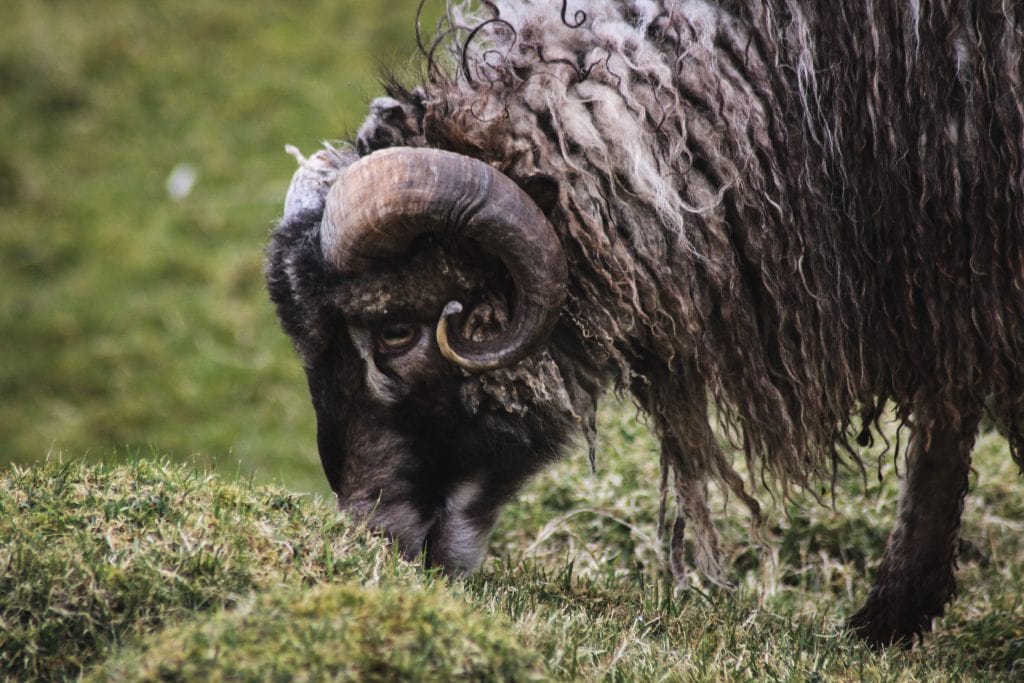 Skopun
We had two hours to wait in Skopun which was ideal for us to explore and hike around a little bit. The views did not disappoint and offered us the visibility of both Koltur and Hestur.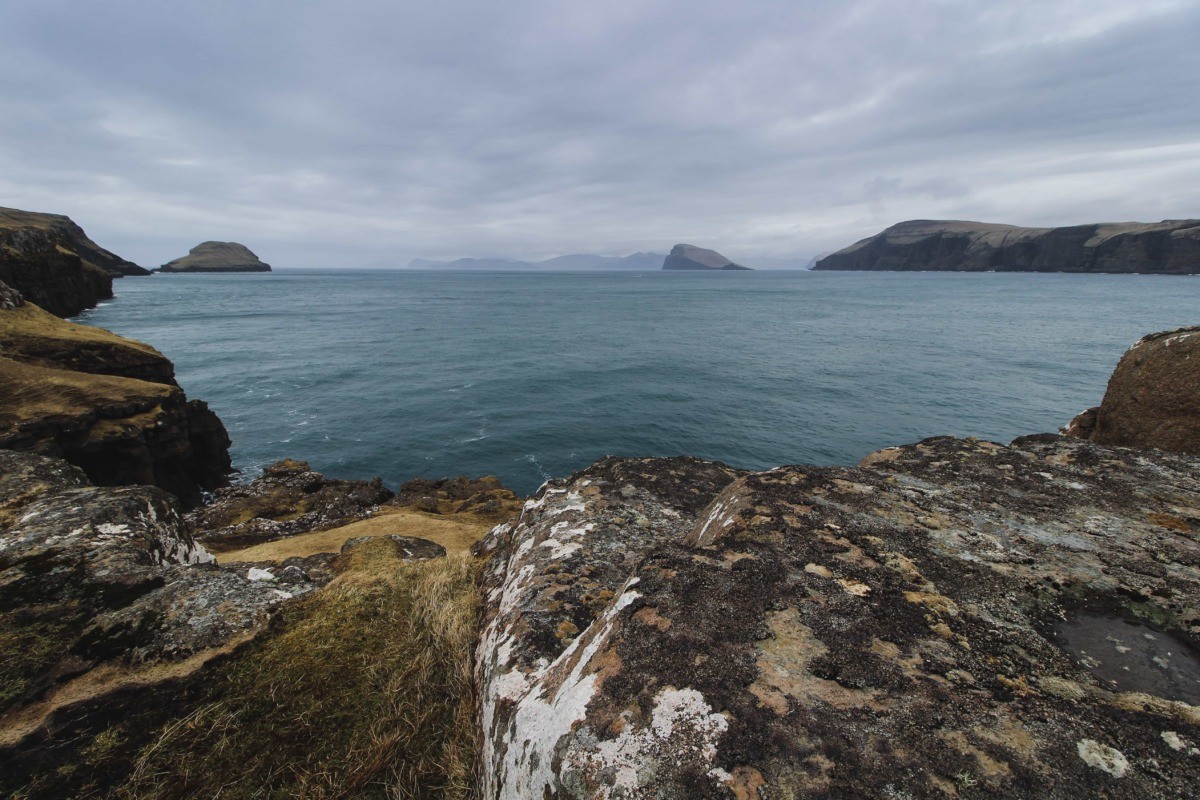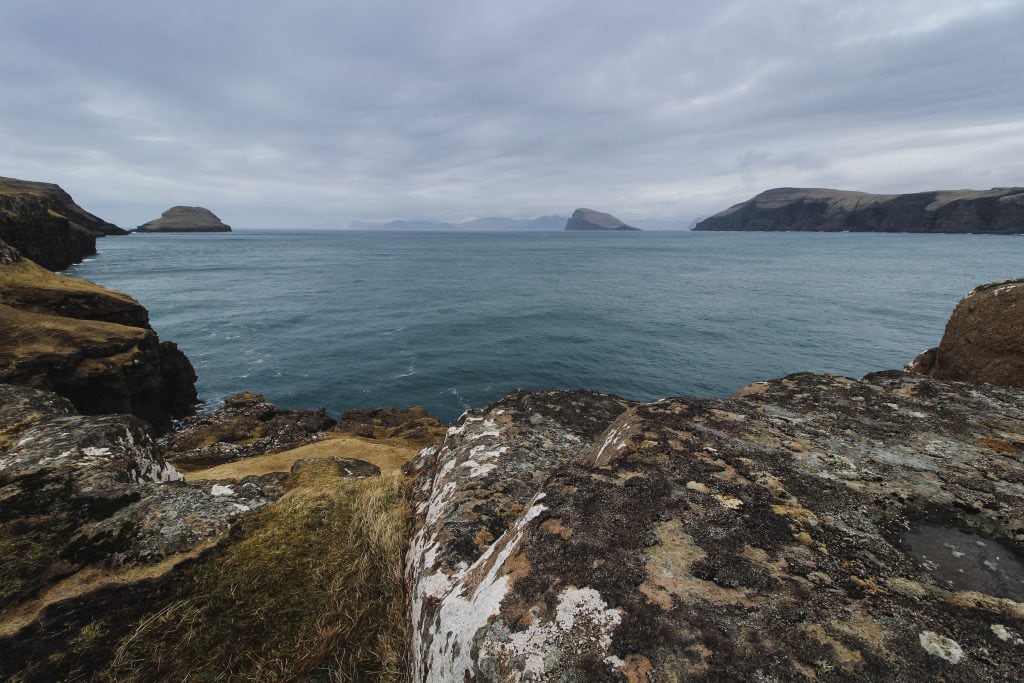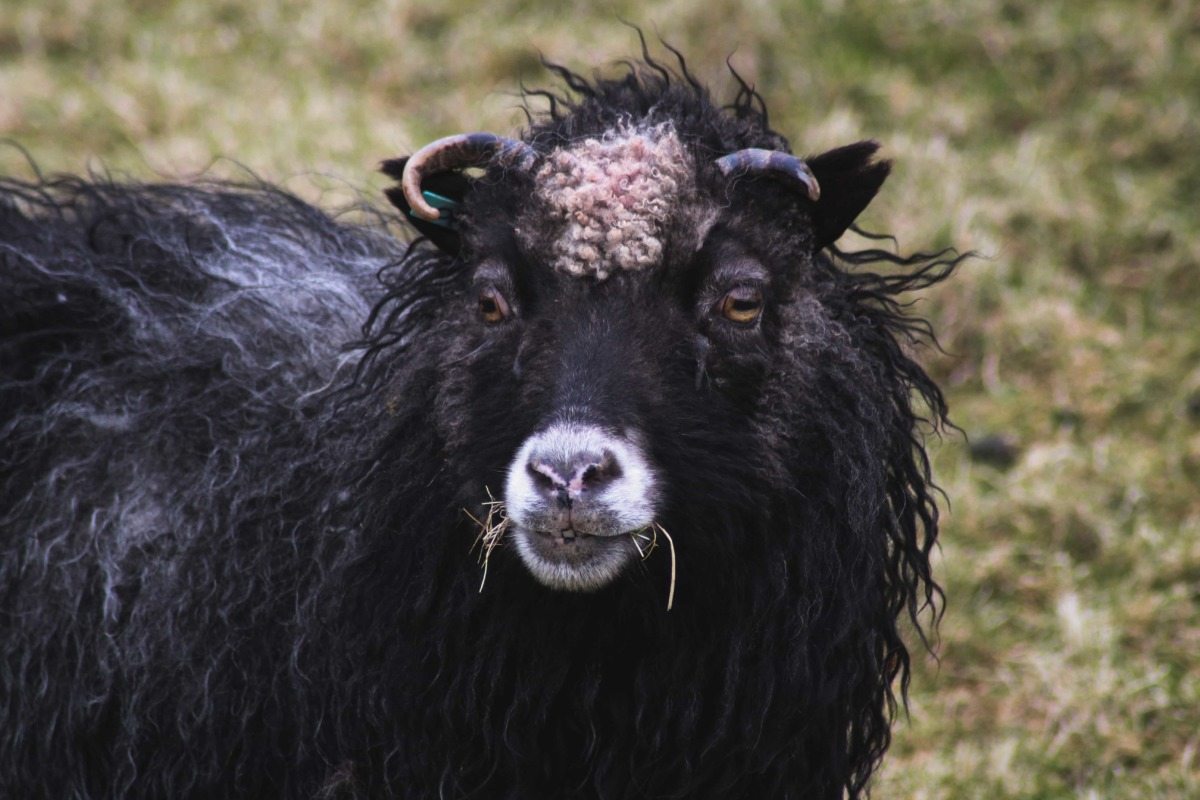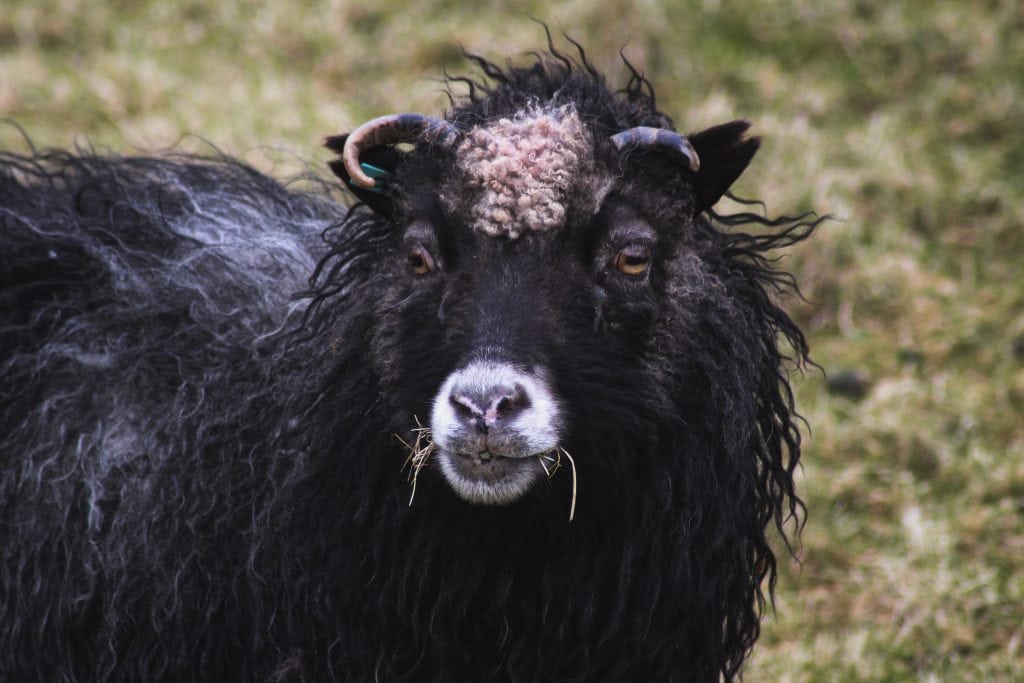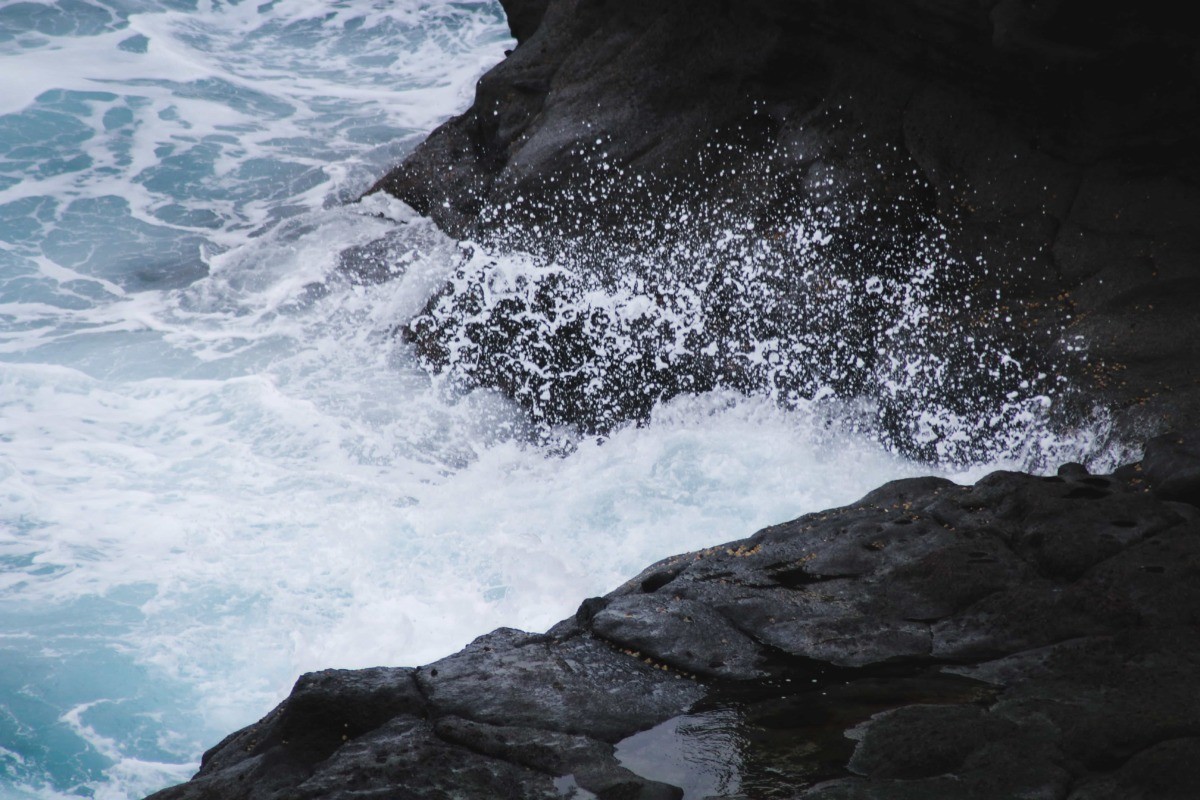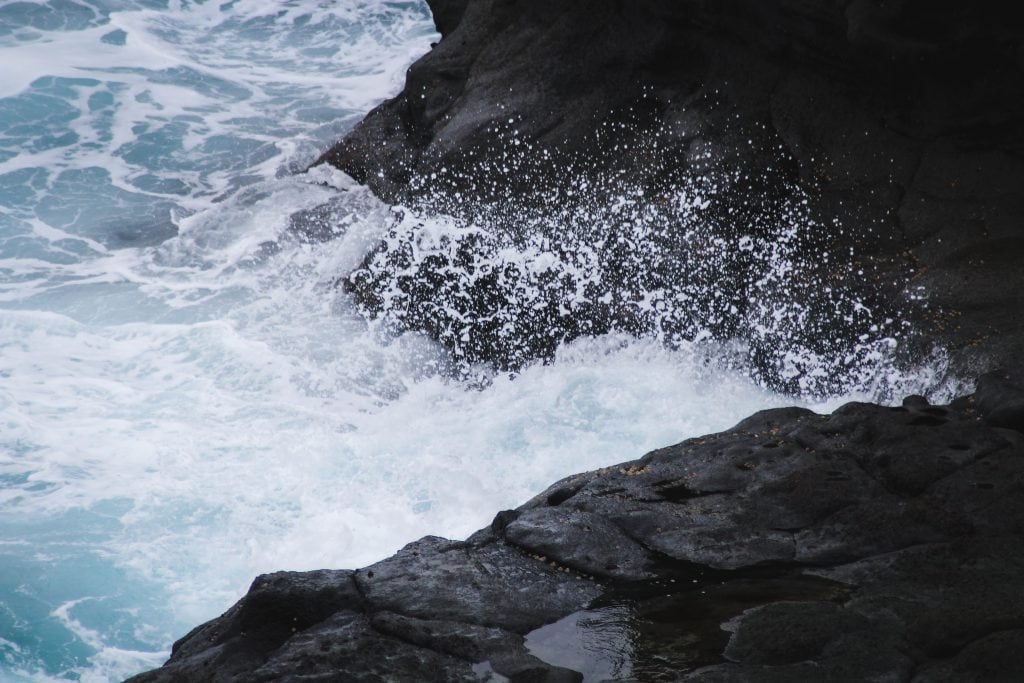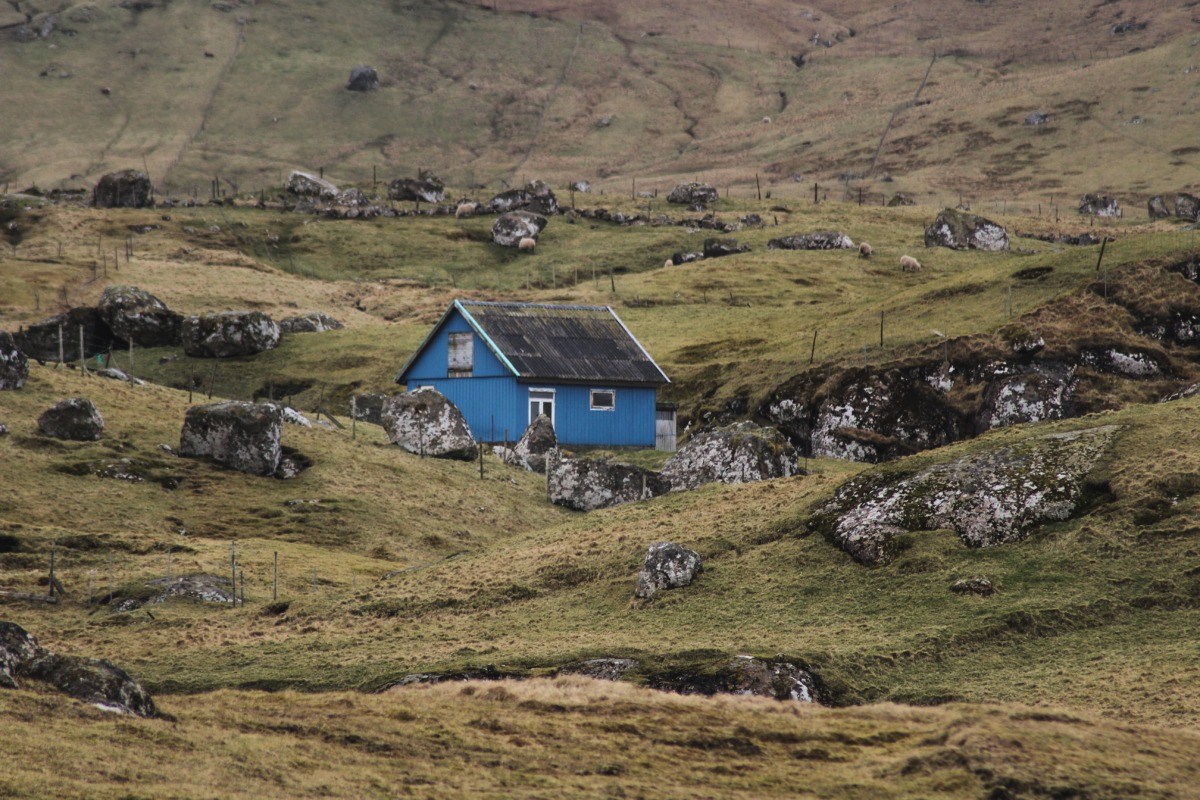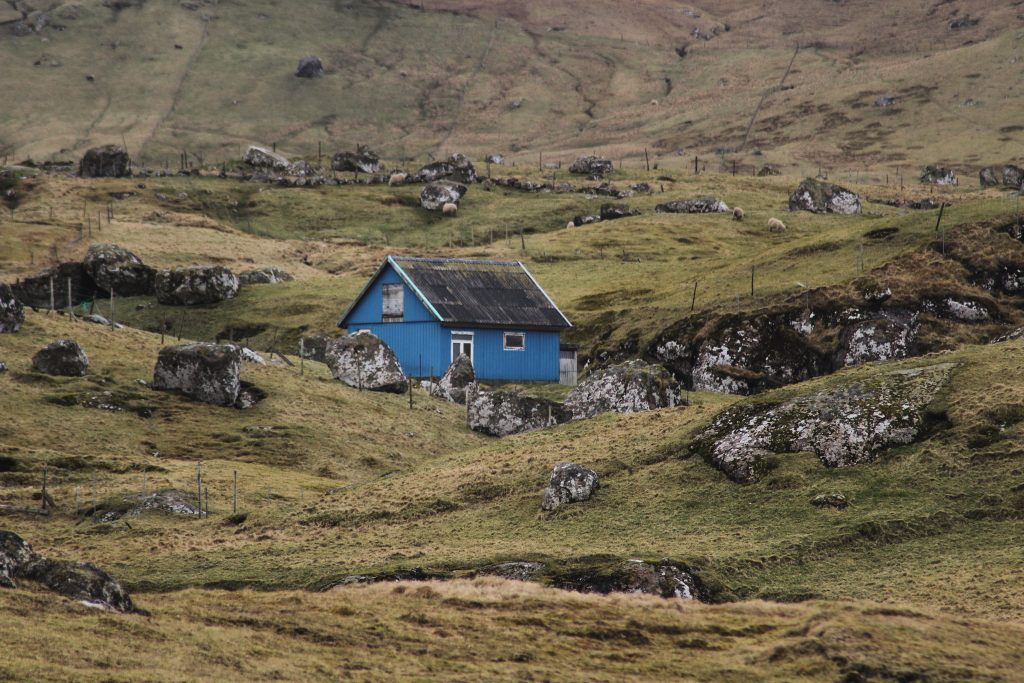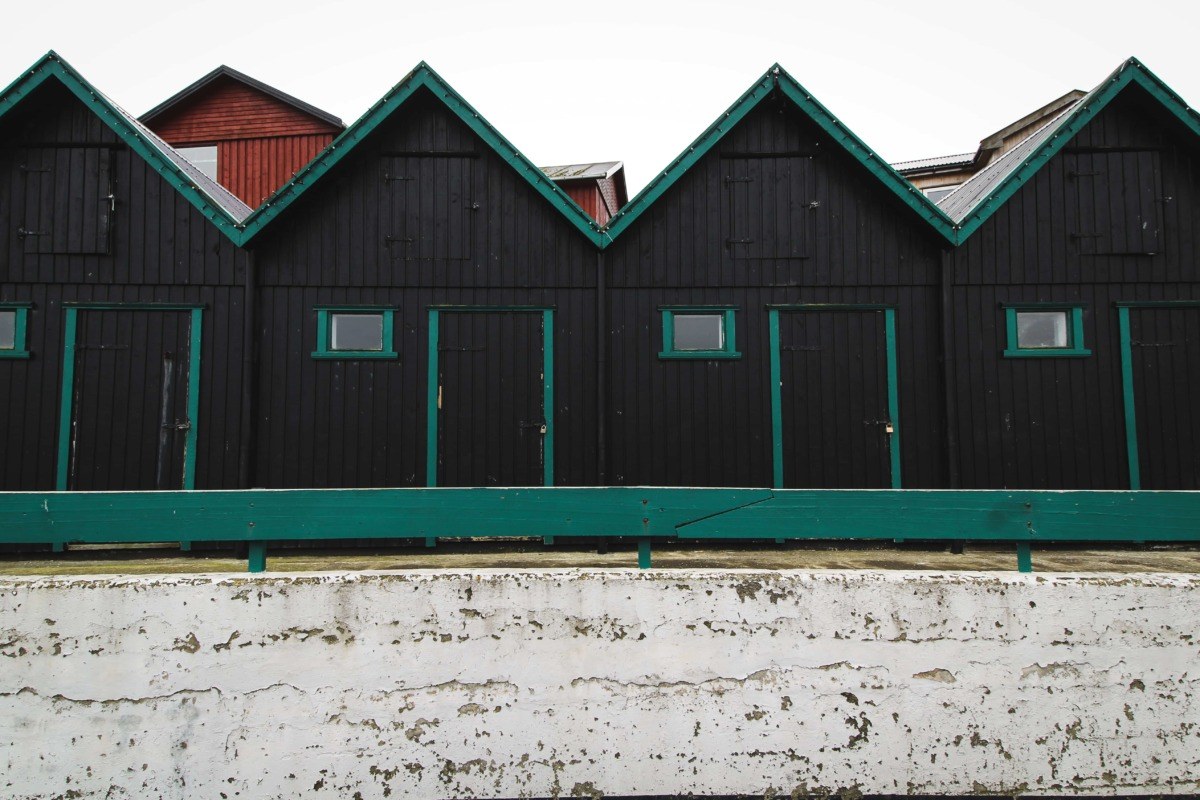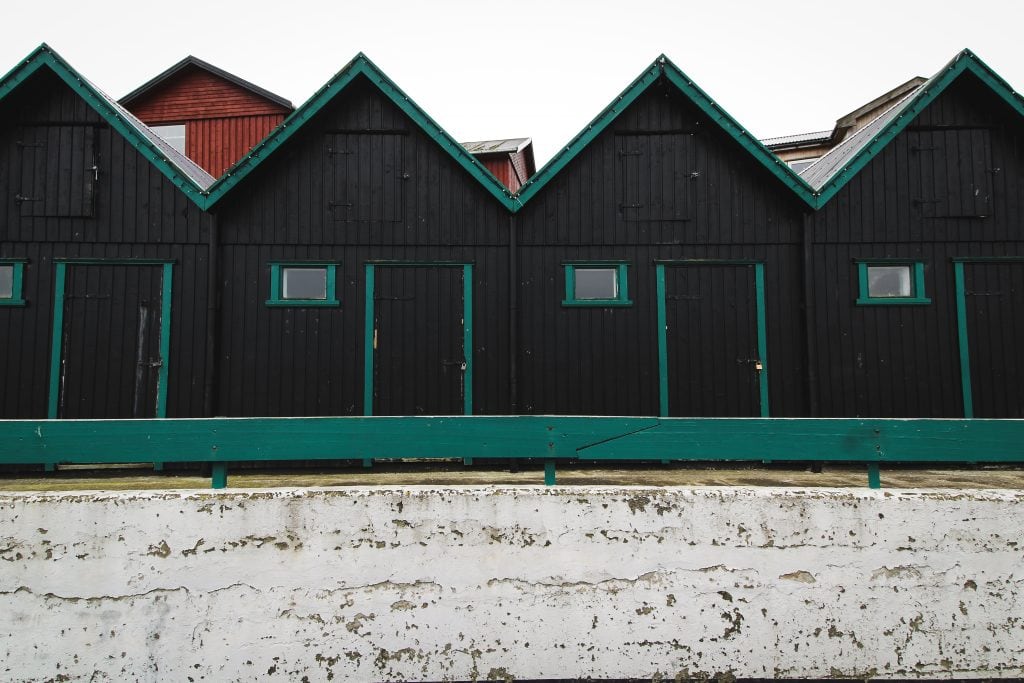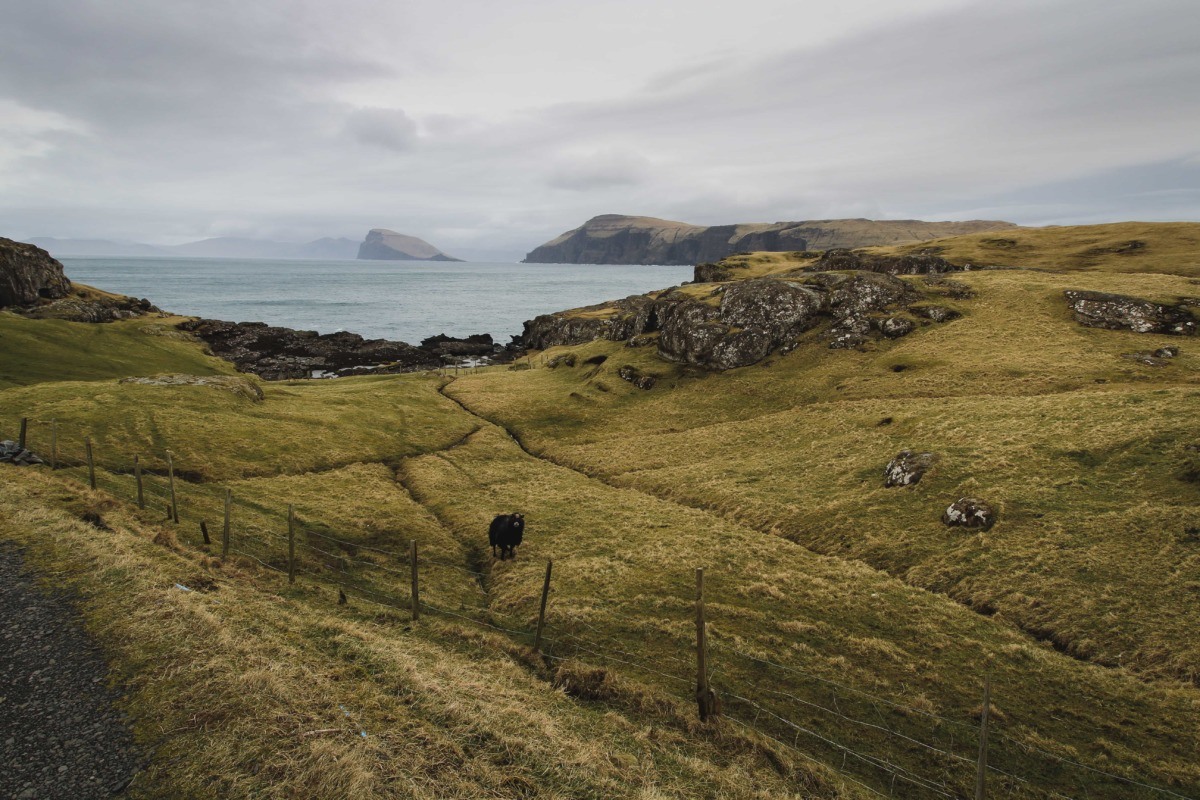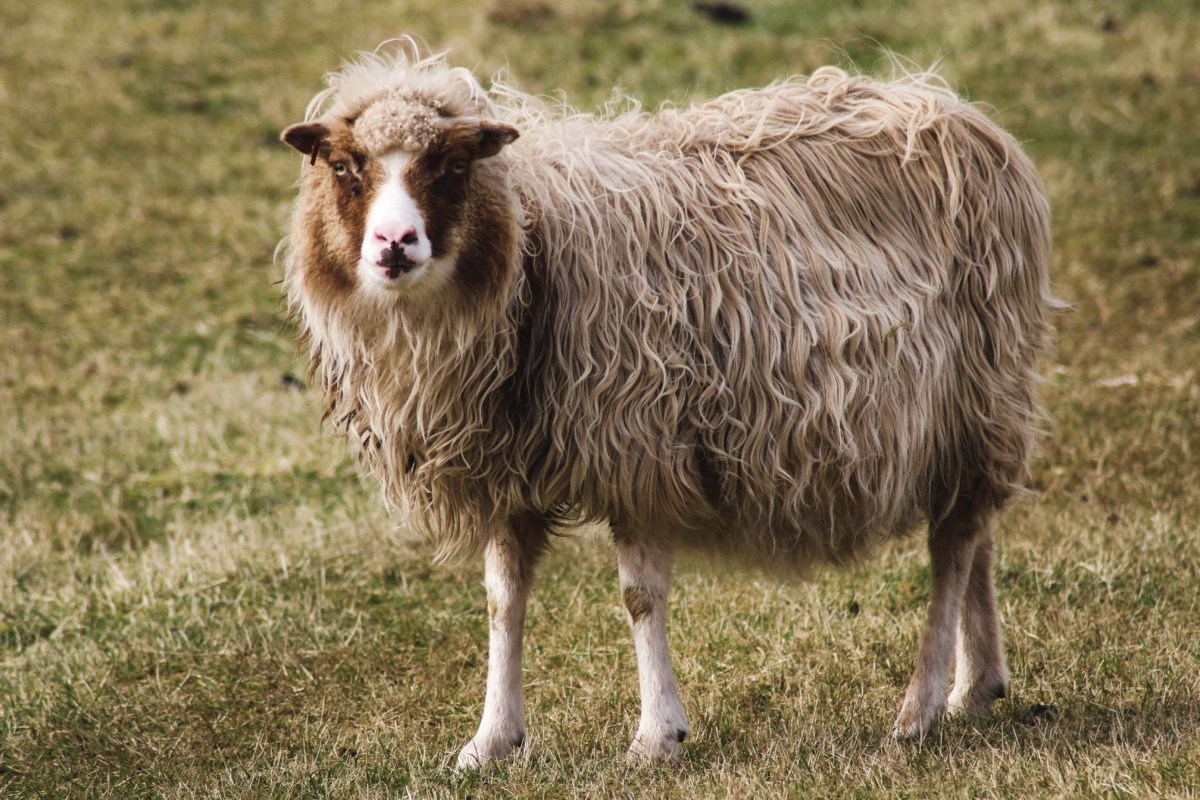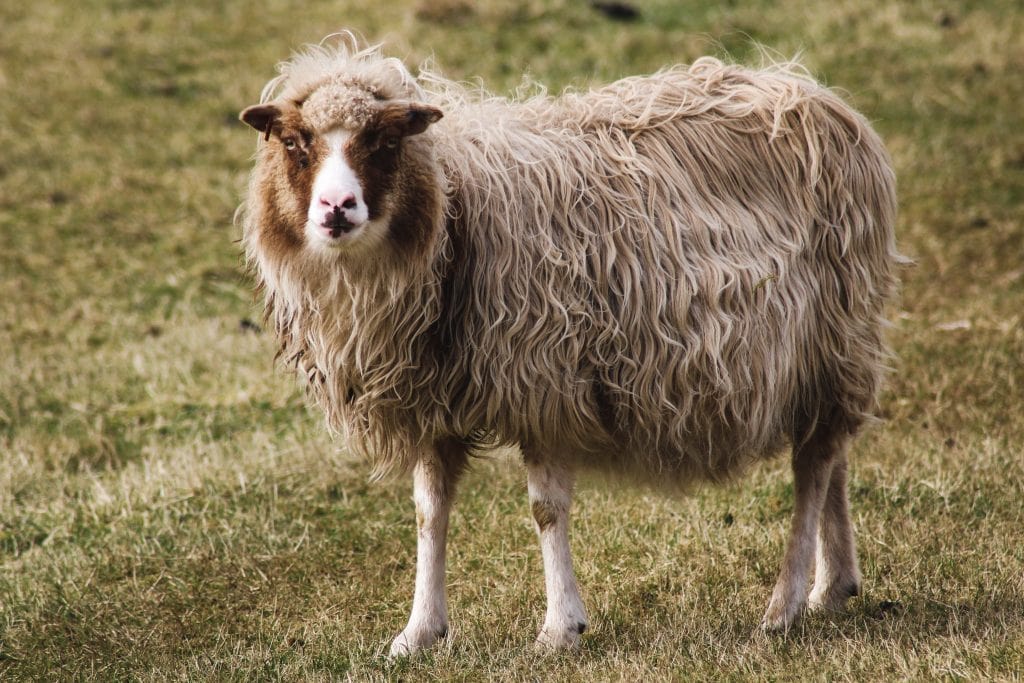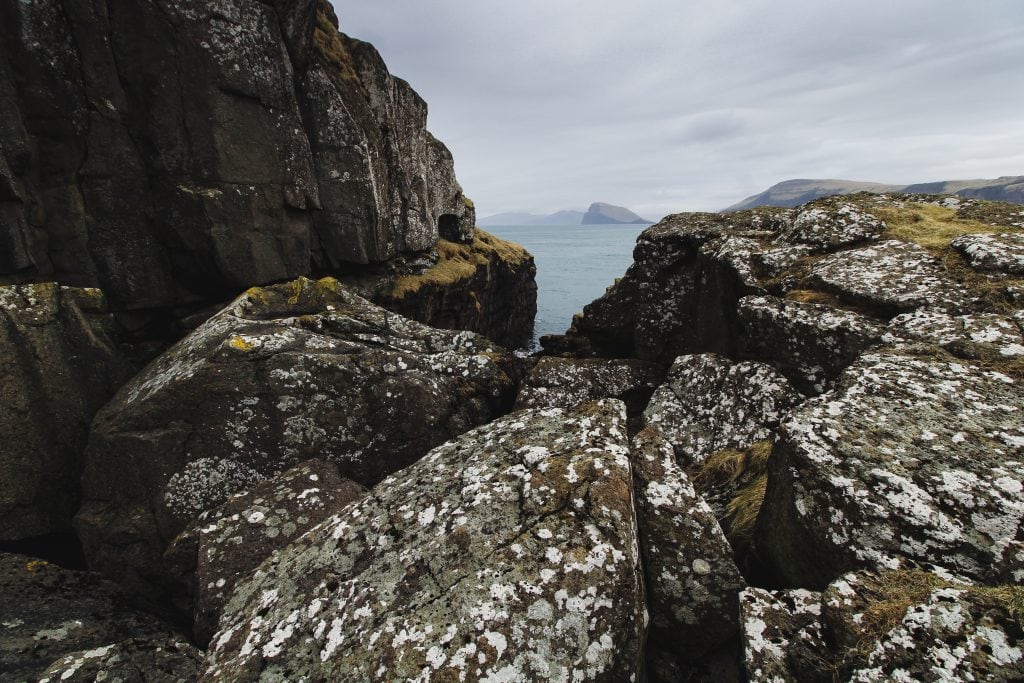 Closing Thoughts on Sandoy
I already ranted a bit above, but it just pains me to see how keen people are on trekking to the exact same spots as everyone else.
I am not saying that everyone needs to run to Sandoy, but there are other places in the Faroes that warrant tourism. There is not too much happening on the island, but the views, hikes, and people were all lovely. It truly is the perfect day trip from Tórshavn.
Getting to Sandoy
Getting to Sandoy is fairly easy by car. You can check the ferry schedule here. Just be sure you check the correct season as it varies depending on the time of the year.
The ferry itself is very large and holds many people and vehicles. But still, try to show up about thirty minutes early to ensure your vehicle makes it on! The ferry also has a cafe on board. It does not leave from Tórshavn, however, but from Gamlarætt.
Where to Stay on Sandoy
If a day trip isn't your thing, the only place we really encountered was Hotel Skálavík. I am sure some guesthouses and Airbnbs exist in Sandoy, but if you're looking for a hotel, I can recommend this one.
We took a break there and the staff was friendly, the place was spotlessly clean, and they seemed to have all the amenities needed.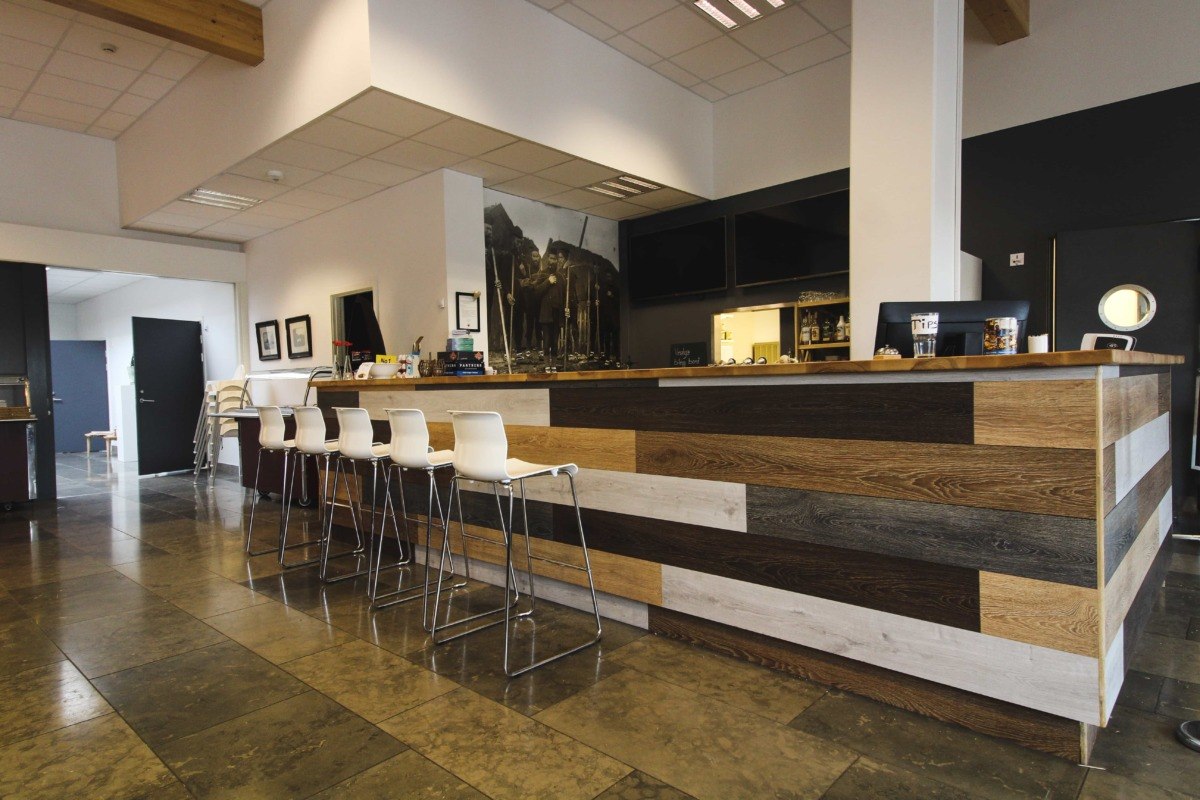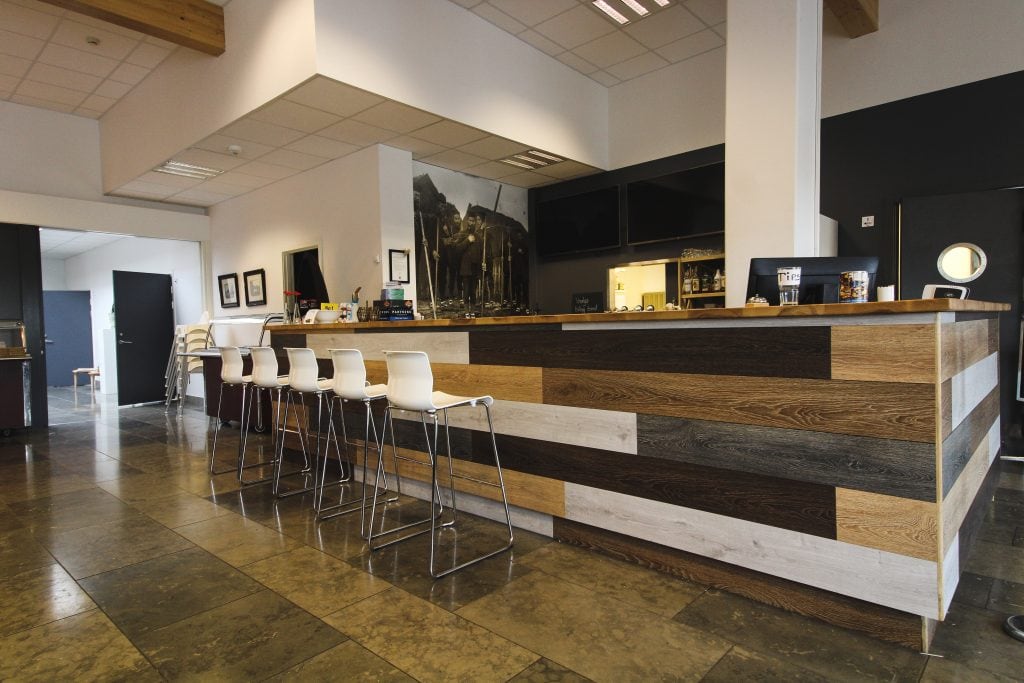 More Faroe Islands Travel Guides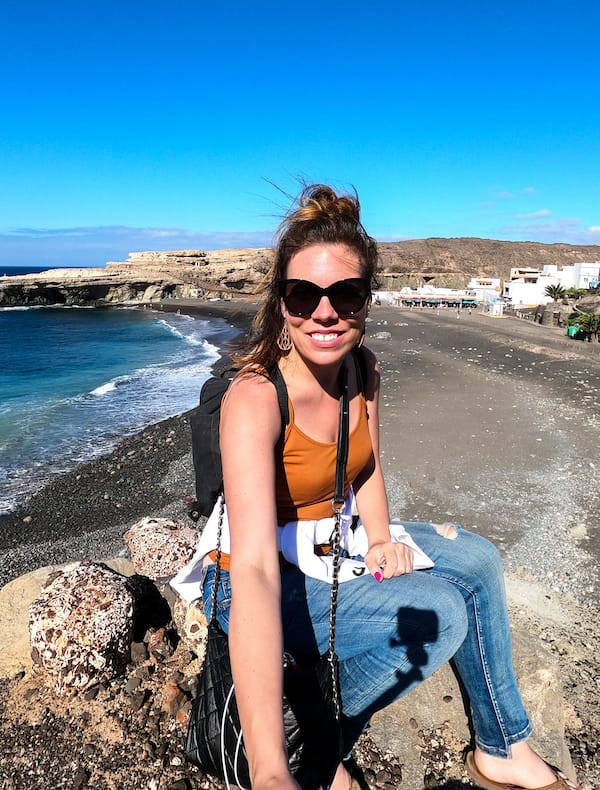 Megan is a travel blogger and writer with a background in digital marketing. Originally from Richmond, VA, she now splits her time between Frankfurt, Germany and Arctic Finland after also living in Norway, Armenia, and Kazakhstan. She has a passion for winter travel, as well as the Nordic countries, but you can also find her eating her way through Italy, perusing perfume stores in Paris, or taking road trips through the USA. Megan has written for or been featured by National Geographic, Forbes, Lonely Planet, the New York Times, and more. She co-authored Fodor's Travel 'Essential Norway' and has visited 45 US states and 100+ countries.