There are eighteen stunning islands that make up the Faroe Islands. Kunoy is a sparsely populated island that is in the north and situated close to Bordoy and Kalsoy.
Planning your trip to the Faroe Islands last minute?
Below are some of the top tours, hotels, etc to help plan your Faroe Islands trip!
Getting around the Faroe Islands:
Cheapest car rental options (and with most availability!)
Vagar airport to Torshavn (a quick transfer service!)
Top Experiences and Tours in the Faroes:
Top Lodging and Hotels in the Faroes:
This is a Kunoy travel guide with practical information about the island, as well as reasons why you should visit.
Kunoy Travel Guide
I didn't make it to Kunoy on my first trip to the Faroe Islands but, fortunately, I did get a chance to pass through during my second trip.
The island is famous for being home to a forest- which as many travelers who have been to the Faroes know, is an anomaly in the North Atlantic archipelago!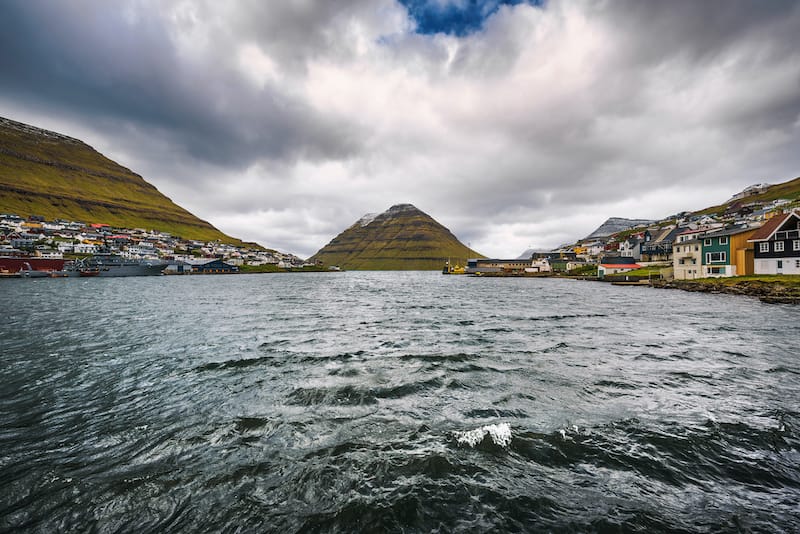 I didn't get to spend as much time there as I would have enjoyed but in all honesty, the weather was a bit lousy the day we arrived, and the sporadic rain sessions kind of hindered our trip to Kunoy. Such is life in the Faroes…
This is a quick guide to Kunoy island, including practical information like how to get to Kunoy and what to do when you're there (spoiler alert- there is not much!). If you have more to add, please leave it in the comments.
About Kunoy
The beautiful island of Kunoy is located in the northeastern part of the Faroe Islands. It's a tall and mountainous island with incredibly gorgeous scenery and with an impeccable natural charm.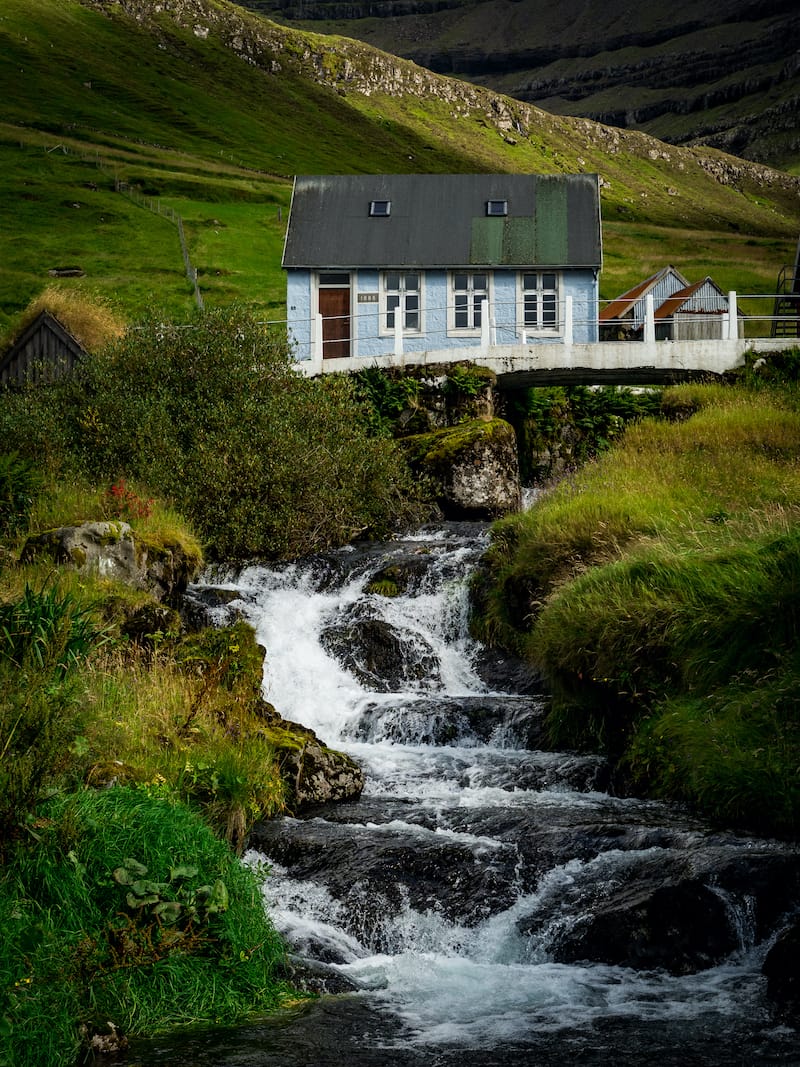 The name of the island means Woman Island in Faroese, which is fitting considering one of the closest islands is called Kalsoy, which means Man Island.
One of the most prominent things about Kunoy is its landscapes. To say they're dramatic is an understatement, as everywhere you look you'll be greeted by beautiful views. They're not beautiful in the typical sense as Kunoy's charm is rugged and bare.
During winter, it can get pretty cold and empty, but the peacefulness makes it all worth it. However, the summer months are just as breathtaking as the island's nature comes to life in full swing. Its coasts, hills, and ridges bloom incessantly with birch and spruce, and while the entire island is covered in nature, it never feels overwhelming.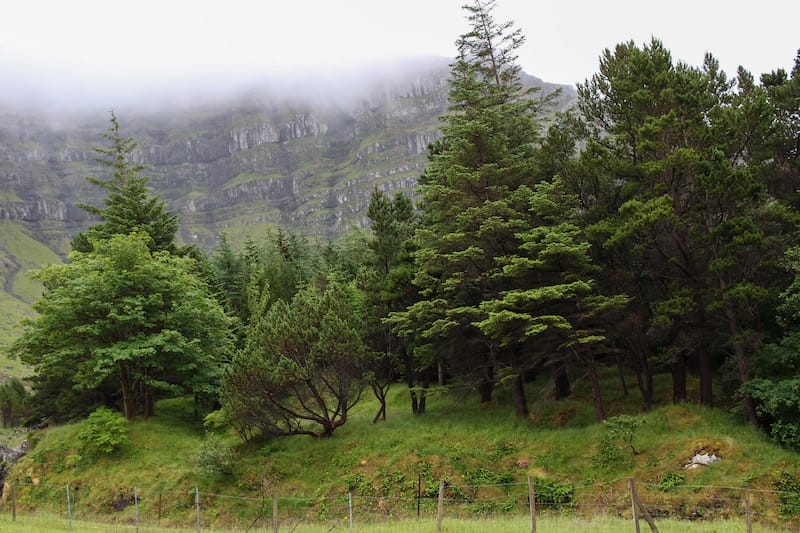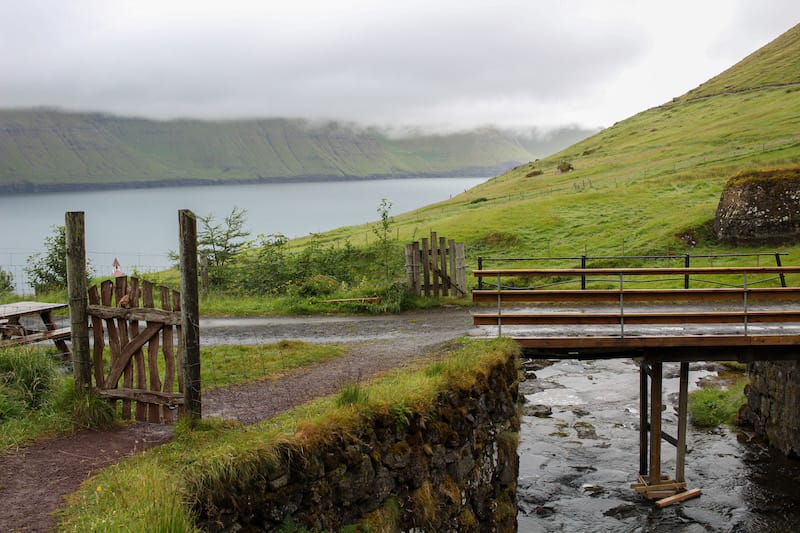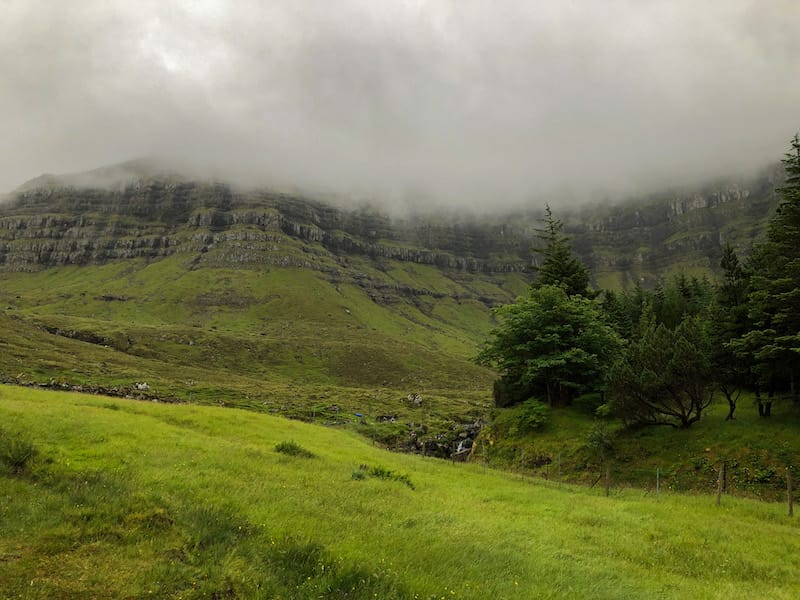 How to Get to Kunoy
Getting to the island and its villages is quite easy, as they're directly connected to the city of Klaksvik via a causeway from the island of Bordoy.
From Torshavn, it is about an hour and a half drive to Kunoy. From Klaksvik, you're looking at merely 10-15 minute drive. You will need to go through a tunnel on the edge of Klaksvik that is quite narrow. Be careful, I did $1000 damage to a car in that tunnel.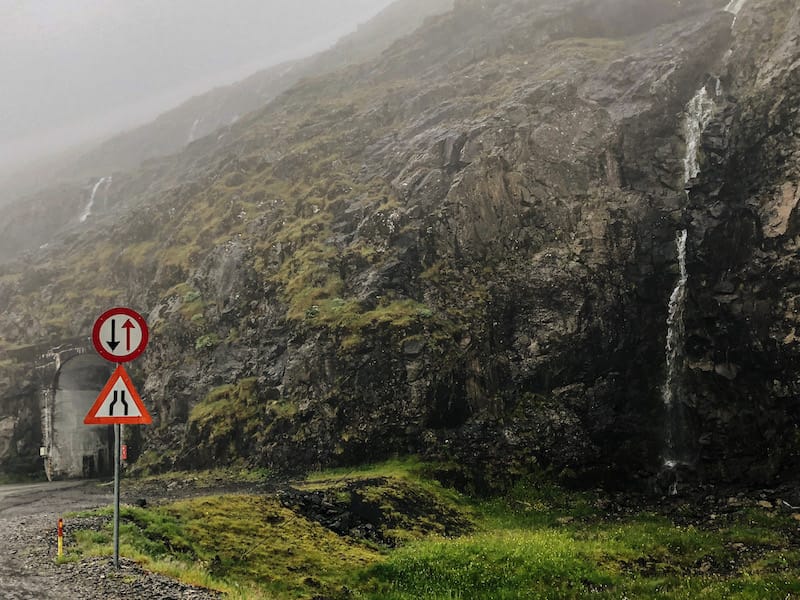 Kunoy and Haraldssund
There are two main settlements on the island and each of them is a tiny village. The more well-known of the two is Kunoy village. It is recognized by its charming houses and the notable Kunoy Church. It is located on the northwestern banks of the island. The other village is called Haraldssund.
A tunnel that is barely 30 years old connects both villages. There used to be a third village, Skarð, but a fishing accident killed the entire male population. After this, the women moved to Haraldssund.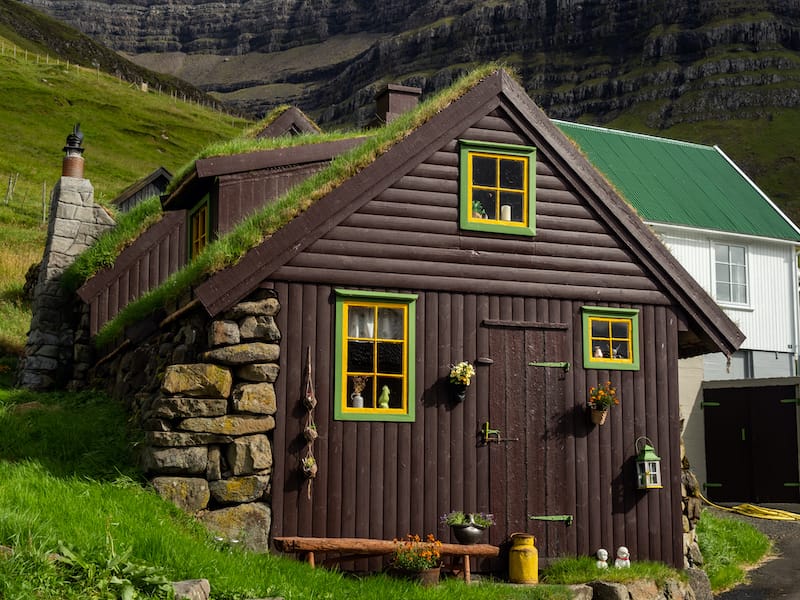 Skarð is now deserted, but the ruins still stand and anyone can visit them at any time.
Kunoy Island is very sparsely populated. There are around 130-150 people living there, around 60 of whom live in Kunoy Village (and more in Haraldssund).
Why You Should Visit Kunoy
One of the main reasons to visit Kunoy is to simply see another island. Every single island in the Faroes is a bit different and Kunoy is no exception. Below are the two main reasons we suggest visiting Kunoy during your Faroes trip.
The Forest on Kunoy
One of the best things about Kunoy, in general, is that it's a destination meant to be explored on foot. That's the best way to go when it comes to experiencing the magic of Kunoy's forest. The real magic comes from the fact that, originally, Kunoy was a pretty barren island.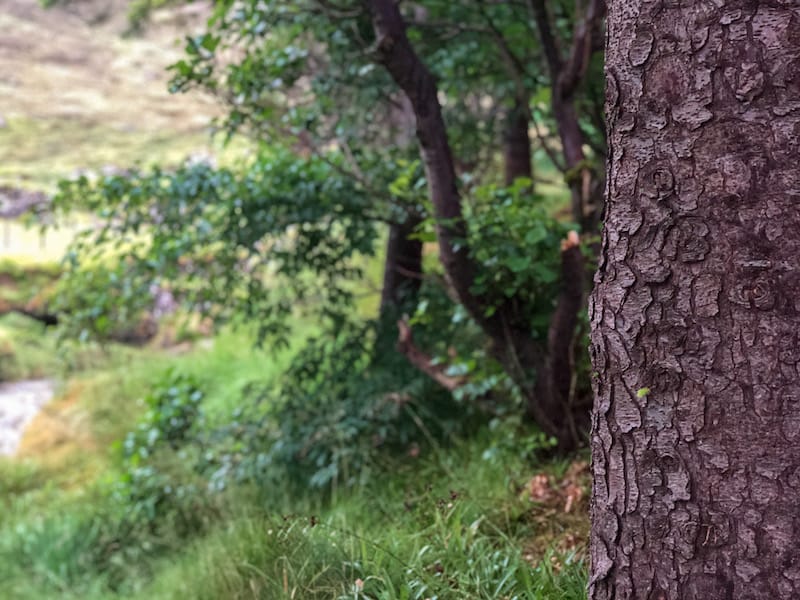 Trees used to have a hard time growing naturally on the Faroe Islands, which is why there were several groves planted. One of the most beautiful and important ones is the one known as the Forest of Kunoy (Viðarlundin í Kunoy).
It is dramatic and imposing, much like the rest of the island's natural beauty, but it does stand out. You can tell that it's manmade, which is what contributes to the allure.
There are benches, an arching bridge, and plenty of unique little nature pockets. Part of its amazing charm comes from the fields of flowers that look so fantastic and unique contrasted to the naked beauty of Kunoy.
The Kunoy forest is created to be like a park of sorts, where the focus is to feel inviting and pleasant to visitors. It offers a breathtaking view of the village, as it's located in the valley above it.
It is unique and pleasant, and one of the finest spots to visit on the Faroe Islands.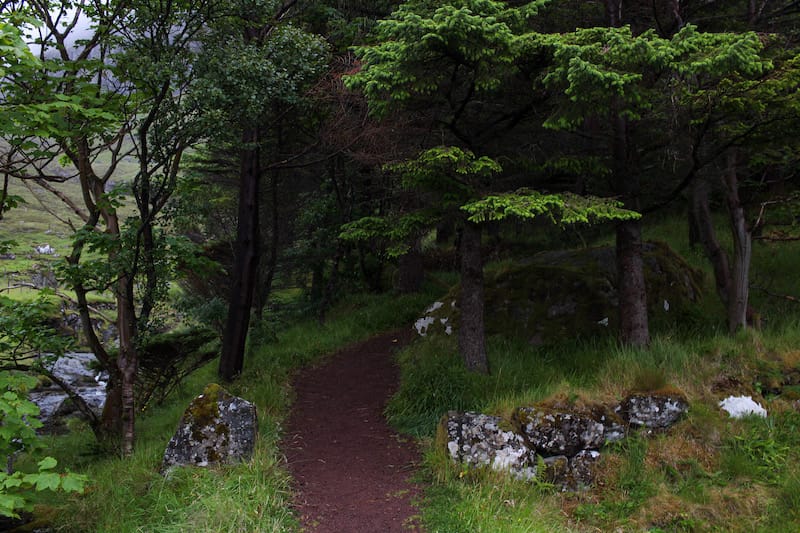 Hiking on Kunoy
Kunoy is home to some of the highest mountains in the Faroe Islands. There are a few hikes available there but we definitely don't recommend going at any of them alone. The highest peak on Kunoy is called Kúvingafjall and it is 830 meters tall.
A popular Kunoy hike is through the gorge called "Skarðsgjógv" that will take you to the abandoned village of Skarð. This is a difficult hike that should only be done by experienced hikers (with the right equipment and hiking clothes) and those with a guide.
It is discouraged to take anything or move anything around if you hike to Skarð. It is simply out of sheer respect for those who can trace their families there due to the tragic history of the village.
If you're not on the island but want a killer view of it, go hiking up to Klakkur near Klaksvik. You will be (hopefully, if weather permits) granted with a really beautiful landscape and Kunoy should be present in the backdrop.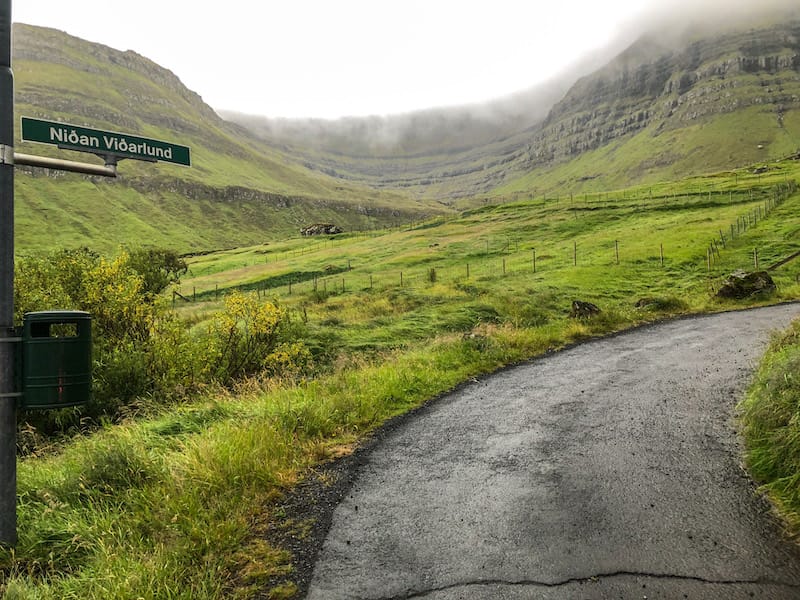 Where to Stay on Kunoy
There are no true accommodation options on Kunoy at the moment. Occasionally, a B&B may pop up or you can likely go camping nearby on Kalsoy (or even up north in Svinoy) if you stick within the regulations of the Faroe Islands. But, we do recommend one place to stay in Kunoy that is actually across the water on Bordoy.
The property is a boathouse turned apartment. It has all of your practical needs and is such a unique place to stay that it is on my list for the next trip to the Faroes. There are plenty of other great hotels in the Faroe Islands, but this Airbnb will offer quick access to Kunoy.
>> Click here to check rates and availability for the Authentic Boat House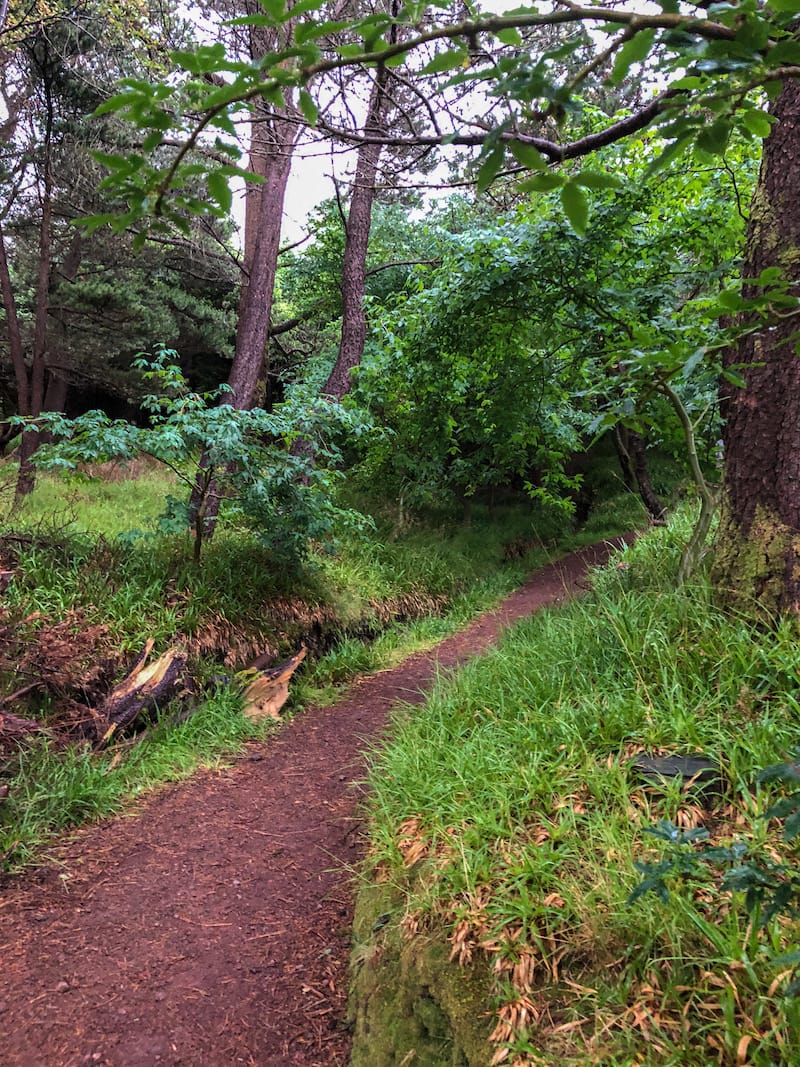 We hope that this quick travel guide for Kunoy encourages you to add the northern island to your list. It is a quiet place an while there isn't much to do there, it is certainly worthwhile to check out the forest on Kunoy and perhaps do a little hiking.
More Faroe Islands Travel Guides
PIN IT FOR LATER!