If you're traveling to the Faroe Islands and are looking to stay on a budget, renting an Airbnb in the Faroe Islands may be your best choice to control your budget a bit better.
Planning your trip to the Faroe Islands last minute?
Below are some of the top tours, hotels, etc to help plan your Faroe Islands trip!
Getting around the Faroe Islands:
Cheapest car rental options (and with most availability!)
Vagar airport to Torshavn (a quick transfer service!)
Top Experiences and Tours in the Faroes:
Top Lodging and Hotels in the Faroes:
I have stayed at a few Faroe Islands Airbnbs and I have had exceptional experiences. I have also had the chance to stay in a few hotels in the Faroe Islands and that was a wonderful experience too.
However, staying in a hotel there requires you to eat out at restaurants for every meal except breakfast, which is usually complimentary at most hotels. This can definitely add up! Especially for those traveling to the Faroe Islands on a budget!
This guide contains our top picks of Airbnbs in the Faroe Islands. We have tried to put recommendations on many of the popular islands as well as a couple of the lesser-touristed ones.
Should You Stay at a Faroe Islands Airbnb?
As noted above, staying at an Airbnb in the Faroe Islands will save you money. And… it allows you to cook. On my first trip to the Faroes, I actually stayed at an Airbnb in Torshavn for much of my trip and I bought fish from the local fishmonger and cooked it for dinner!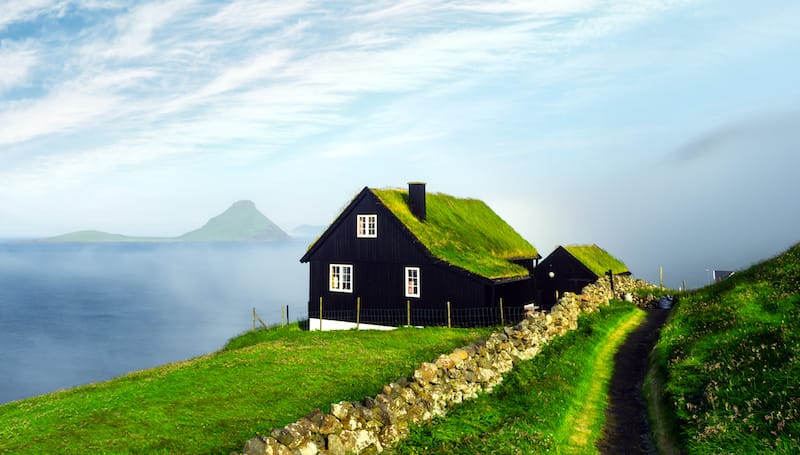 This was a great way to still support a local business even though I didn't necessarily do so on the accommodation side of things. While I don't always push for Airbnb accommodation in every city around the world, I definitely found it a viable option in the Faroes, simply for the fact that I could cook and make my own coffee.
There are many options of where to stay in the Faroes- from hotels to trialing yourself against the elements when camping in the Faroe Islands. And, Airbnb is one of those options. These are our top Airbnbs in the Faroe Islands picks to have the perfect trip.
Best Airbnb Faroe Islands: Our Picks
Quick Faroe Islands Accommodation Facts
Where is the best place to stay in the Faroe Islands? I recommend planning your itinerary for the Faroe Islands ahead of time so that you can figure out how to go about your journey.
If you don't rent a car, you're going to want to stay in larger areas so that you have access to public transportation.
If you are, however, renting a car in the Faroe Islands, you have the freedom to go wherever you please. If you like activities and things to do, Torshavn and Klaksvik are your best choices for places to stay.
Alternatively, Vagar is a great option because it's close to the Faroe Islands Airport.
I also found Tvoroyri on Suduroy a bit livelier than other places.
How many days do you need in the Faroe Islands? To be honest, you can go for weeks and only touch the surface of these beautiful islands.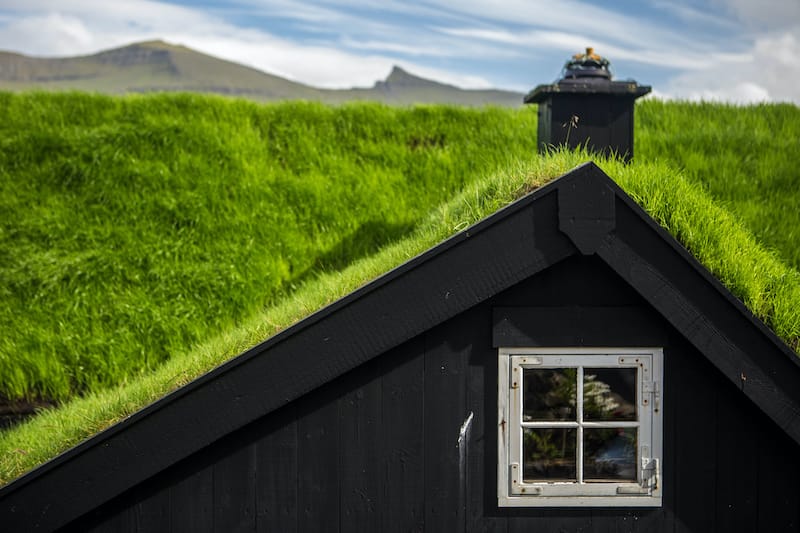 But, at a minimum, I recommend 4-5 days. Just please consider that summer days are much longer than winter days and you won't have much daylight during the winter so driving will be more of a challenge.
Tips for Renting an Airbnb in the Faroe Islands: Be clear and communicative about when you're arriving with your host.
Cooking is the best option and it is cheaper to buy your groceries at large grocery stores as opposed to smaller kiosk types. It is also a great idea to purchase fish from a fishmonger as it is a fair price and extremely fresh.
Produce that is not grown in the Faroes can be a bit pricey. If you're planning to cook, think beforehand about how you can get by with the least amount of ingredients possible. If you cook with exotic spices, bring them from home.
I also recommend buying small flatbreads and cheese at the grocery store and keeping them around for breakfast and for road trips.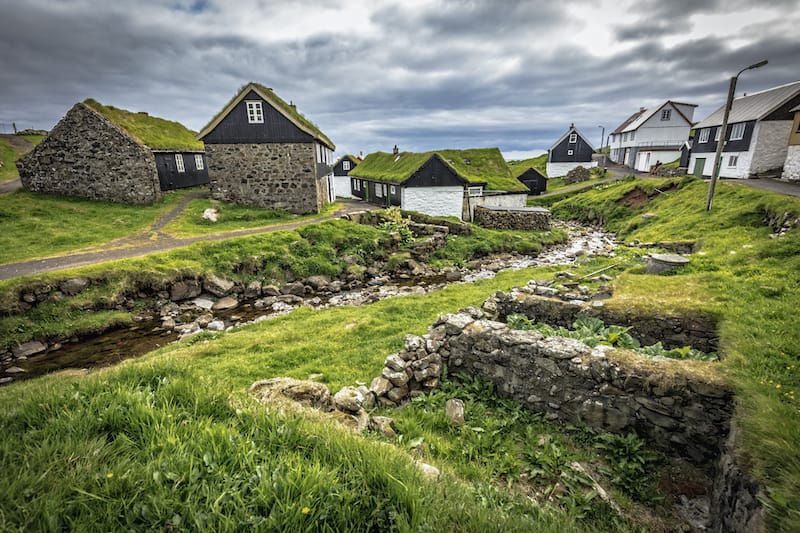 When is the best time to visit the Faroe Islands? It depends on you. If you're going to check out puffins, you will want to go there from mid-May until late July or early August. If you want fewer tourists, shoulder season is a great option (spring and autumn). I loved my trips to the Faroe Islands in March and August for different reasons.
If you don't want to accidentally witness Grindadrap, refrain from traveling there during the summer months.
What to pack for the Faroe Islands? We have a whole guide dedicated to this! Click to check out our Faroe Islands packing guide here.
Airbnbs in the Faroe Islands Map
You can see where the listed Faroese B&Bs are located by checking out this map. To save and download this map for later, click this link.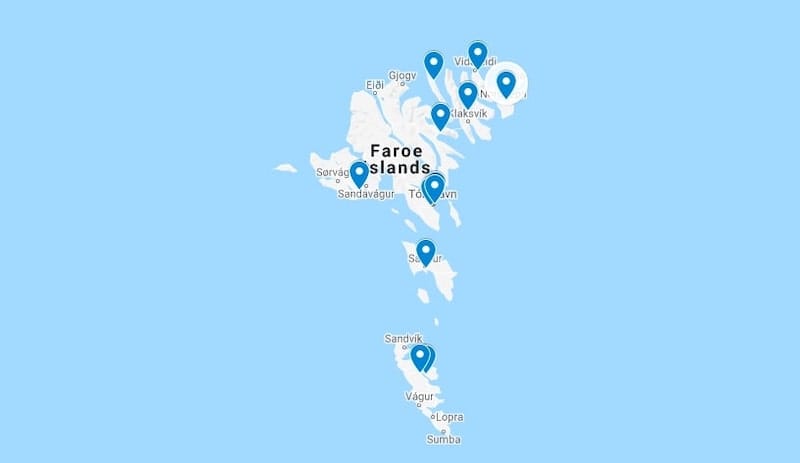 Have questions or concerns about where to stay in the Faroe Islands? Shoot me a message and I will help you plan!
If you have decided against staying in a Faroe Islands Airbnb, feel free to check out our Faroe Islands hotel guide or our guide to everything to know before you go camping in the Faroes.
PIN IT FOR LATER!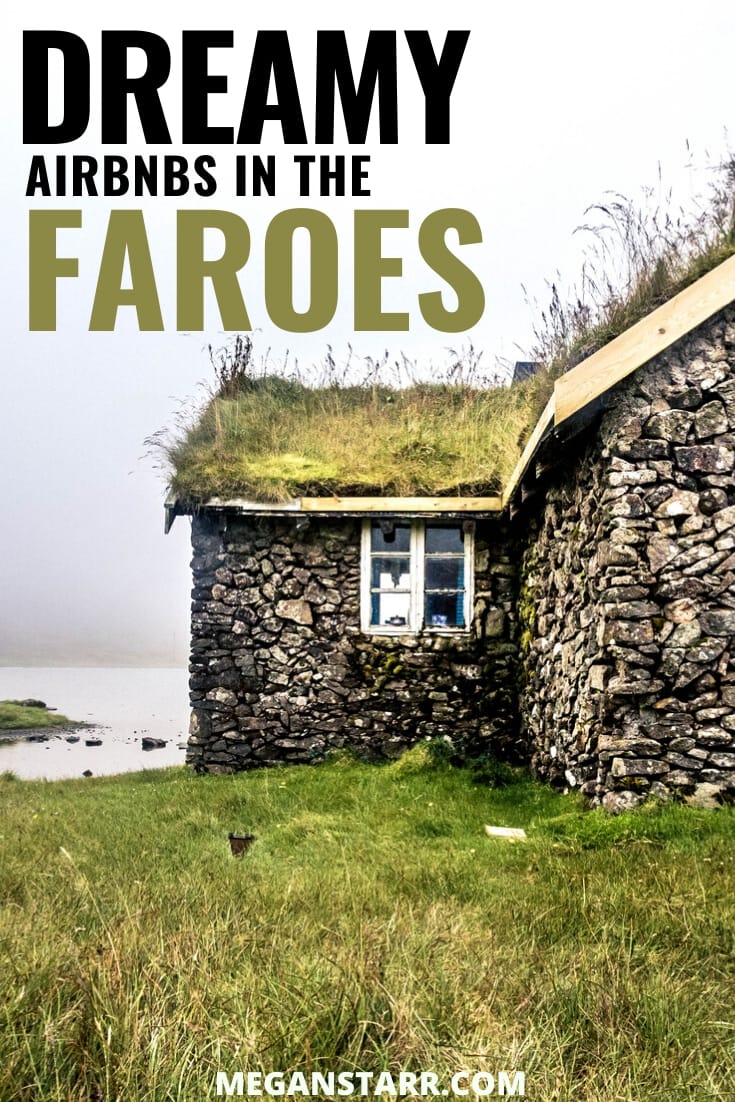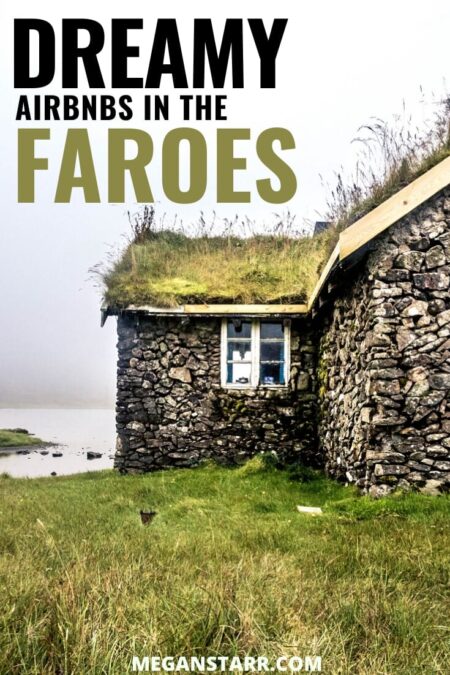 More Faroe Islands Travel Guides