Before venturing to the Faroe Islands, I knew I wouldn't be able to leave without doing the famed drive from Eiði to Gjógv that passes over the tallest mountain in the Faroes, Slættaratindur.
Planning your trip to the Faroe Islands last minute?
Below are some of the top tours, hotels, etc to help plan your Faroe Islands trip!
Getting around the Faroe Islands:
Cheapest car rental options (and with most availability!)
Vagar airport to Torshavn (a quick transfer service!)
Top Experiences and Tours in the Faroes:
Top Lodging and Hotels in the Faroes:
I wasn't likely going to have time to do an all-day hike around the area, mostly because there was still a bit of winter weather atop the mountain, but the drive itself was sure to offer some incredible views.
I was also looking forward to exploring a little bit of Eidi before Gjogv, as I heard the town was also worthy of my time.
Quick Stop in Eidi
Eiði's claim to fame is that it is home to Risin and Kellingin, two of the most renowned sea stacks in the Faroe Islands (you can get a killer view from Tjørnuvík over on Streymoy). The town of Eiði has 669 residents and the name itself means isthmus in Faroese.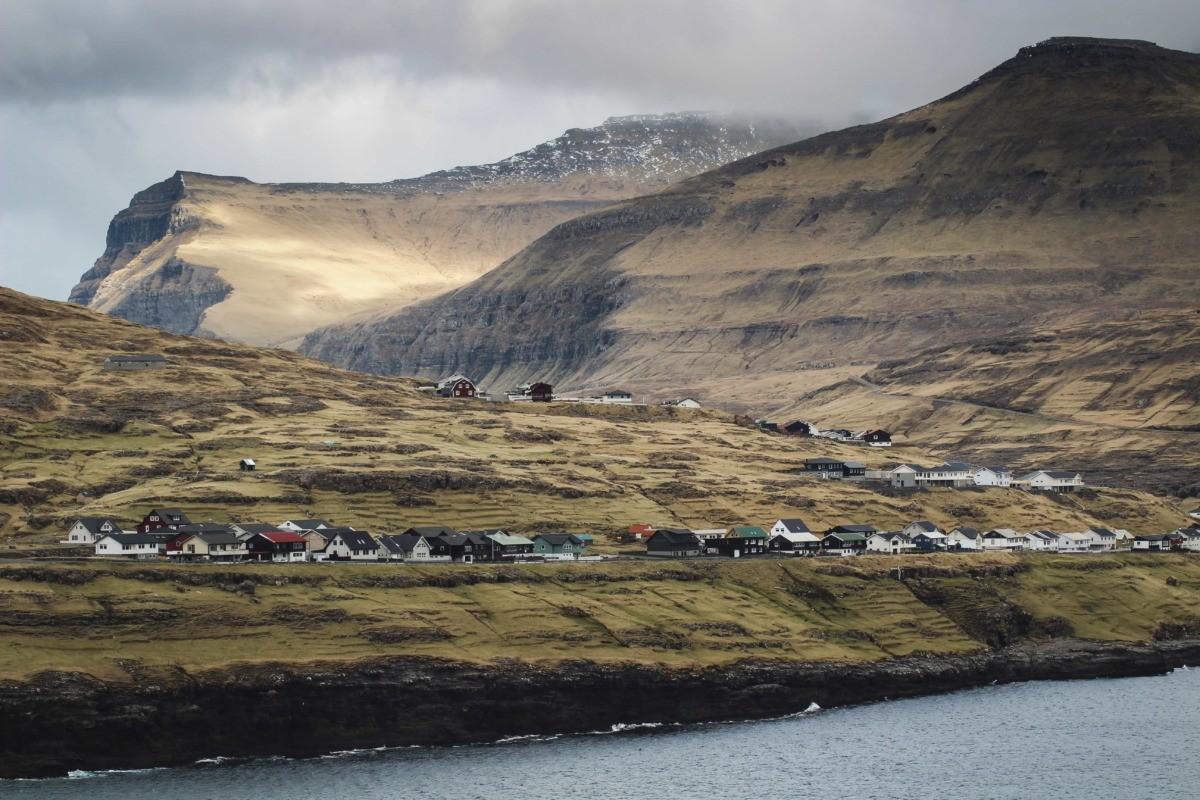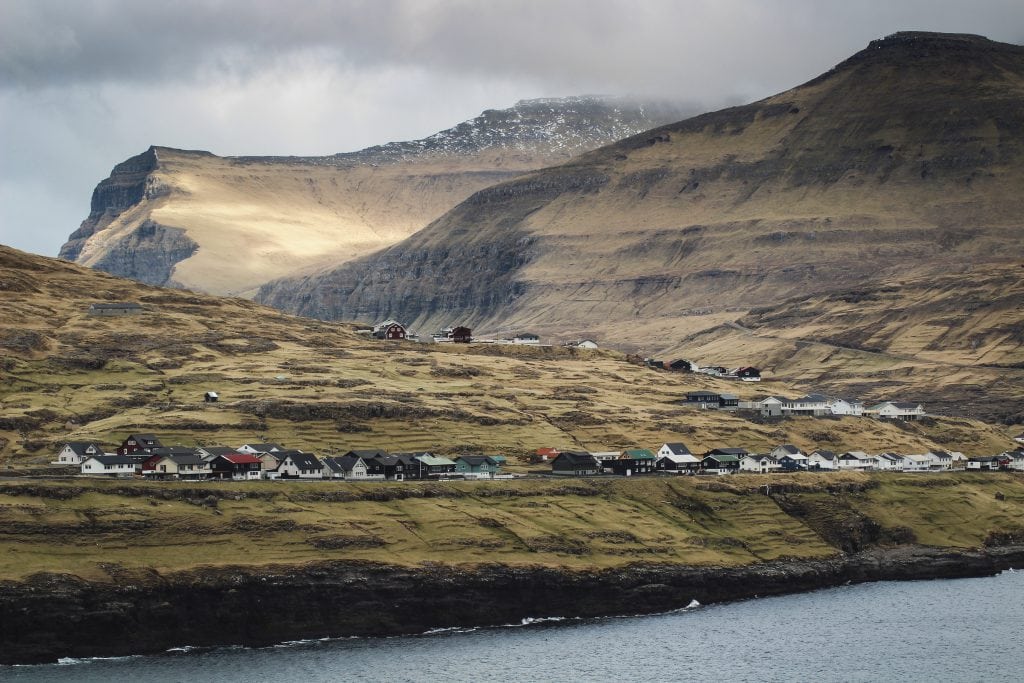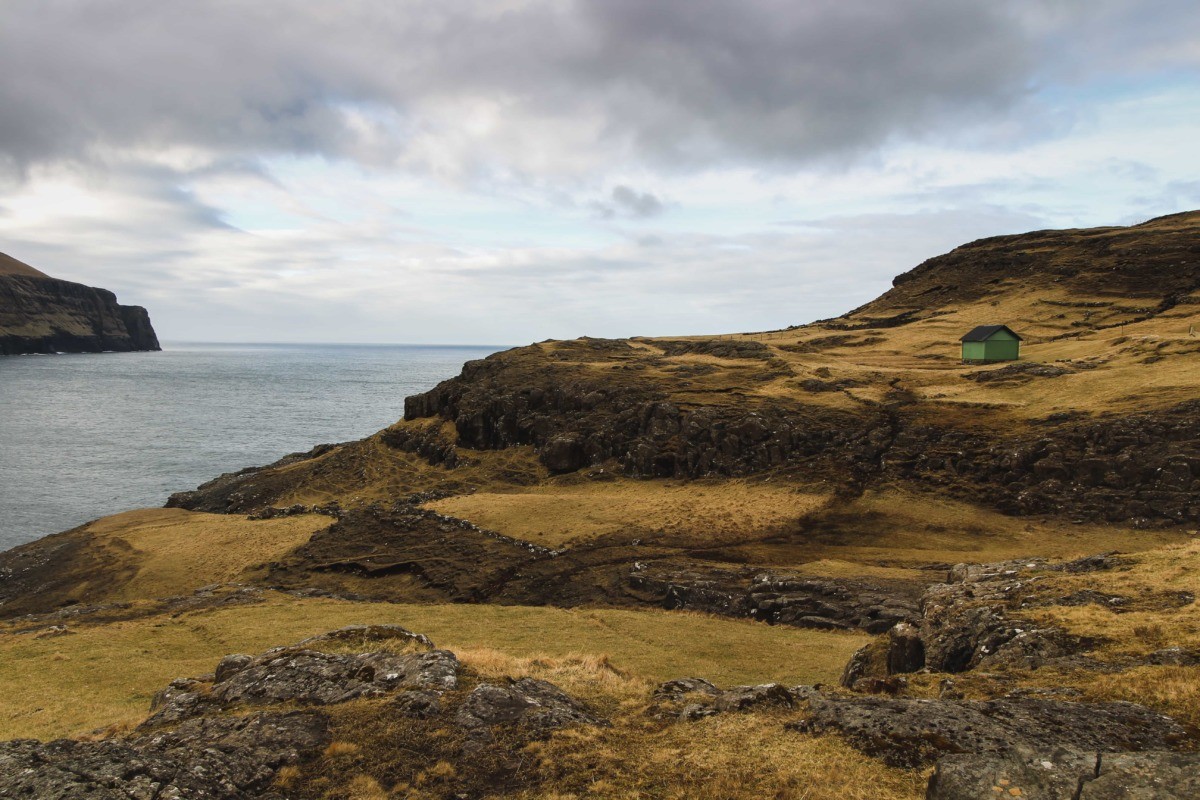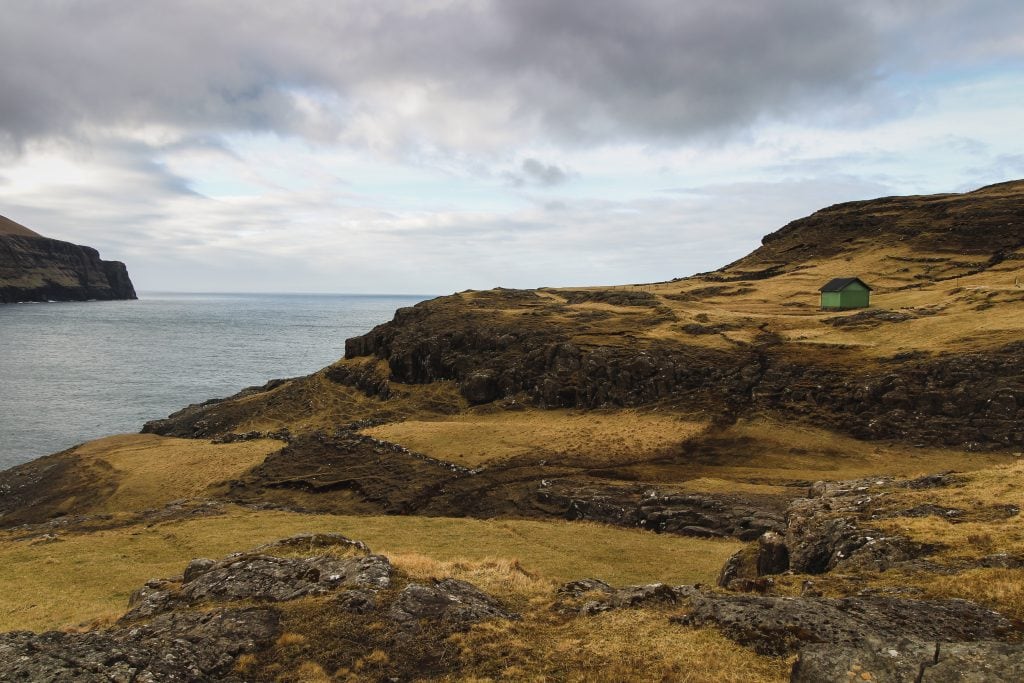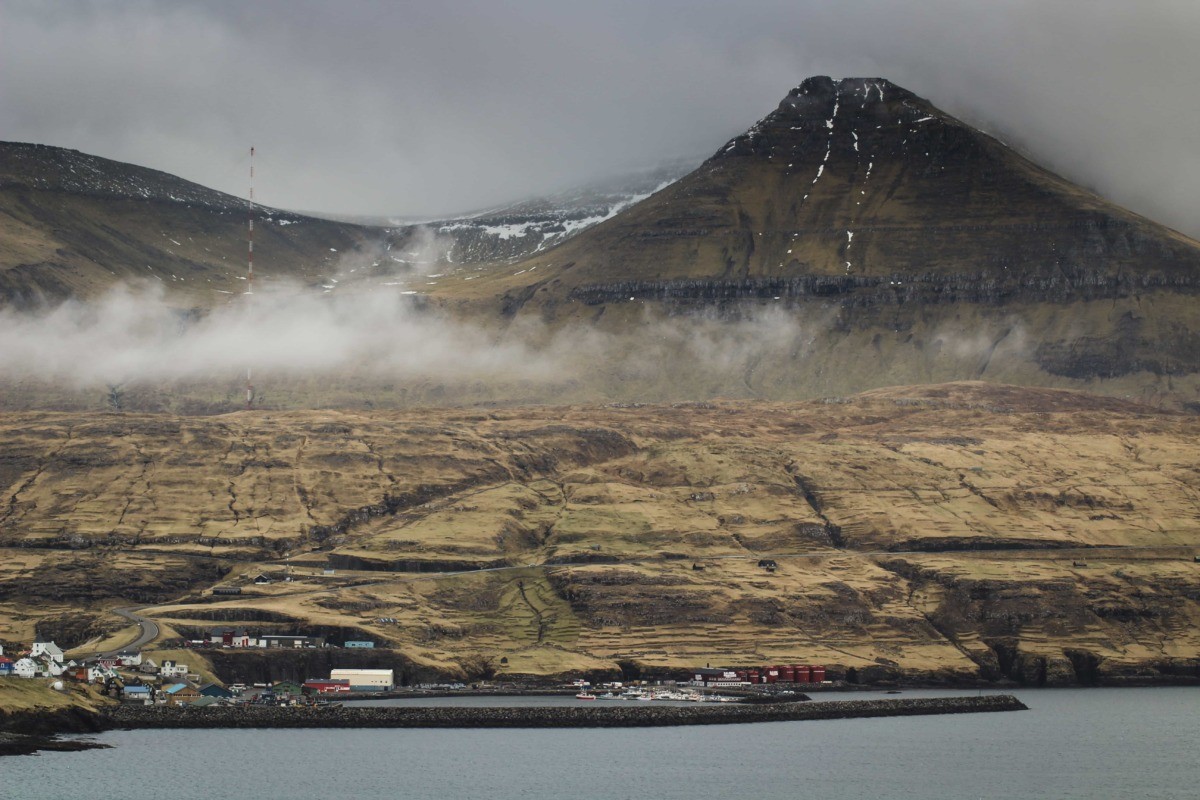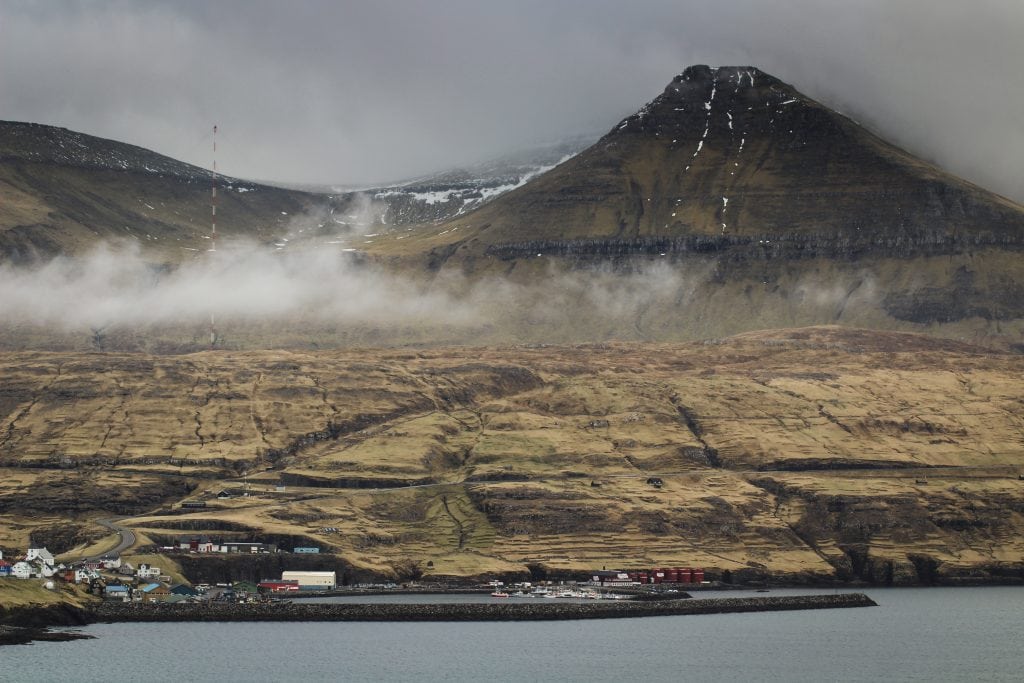 From Eiði, you can hike across the highest peak in the Faroes Islands, Slættaratindur, which proudly stands 882 meters high and offers the best view in the entire Faroes.
From its peak, you can see all eighteen islands, from Suðuroy in the south to Viðoy in the north. While we didn't do the four-hour or so hike this time around, we did do the drive, which greeted us with fog so thick that we were unable to see even a few feet in front of us.
I have driven in some thick fog before in Florida and other parts of the US, but nothing prepares you for the wrath of the Faroese fog.
We crept across the mountain and crossed our fingers that a sheep wouldn't dart out in front of our vehicle. That view of eighteen islands became a distant desire at that point.
During the winter, this drive is near impossible, and the road can become blocked (for those of you reading this who are planning a winter trip to the islands).
About Gjogv
We eventually made it out of the fog only to emerge to a road overlooking the picturesque village of Gjógv, population 49.
Gjógv is fairly popular amongst travelers and I don't know anyone who has been to the islands who has skipped this quaint place by the sea. Gjógv means 'gorge' in Faroese and represents the famed sea-filled gorge that photographers flock to in hoards to take a photo of.
Here is a photo of the sea instead: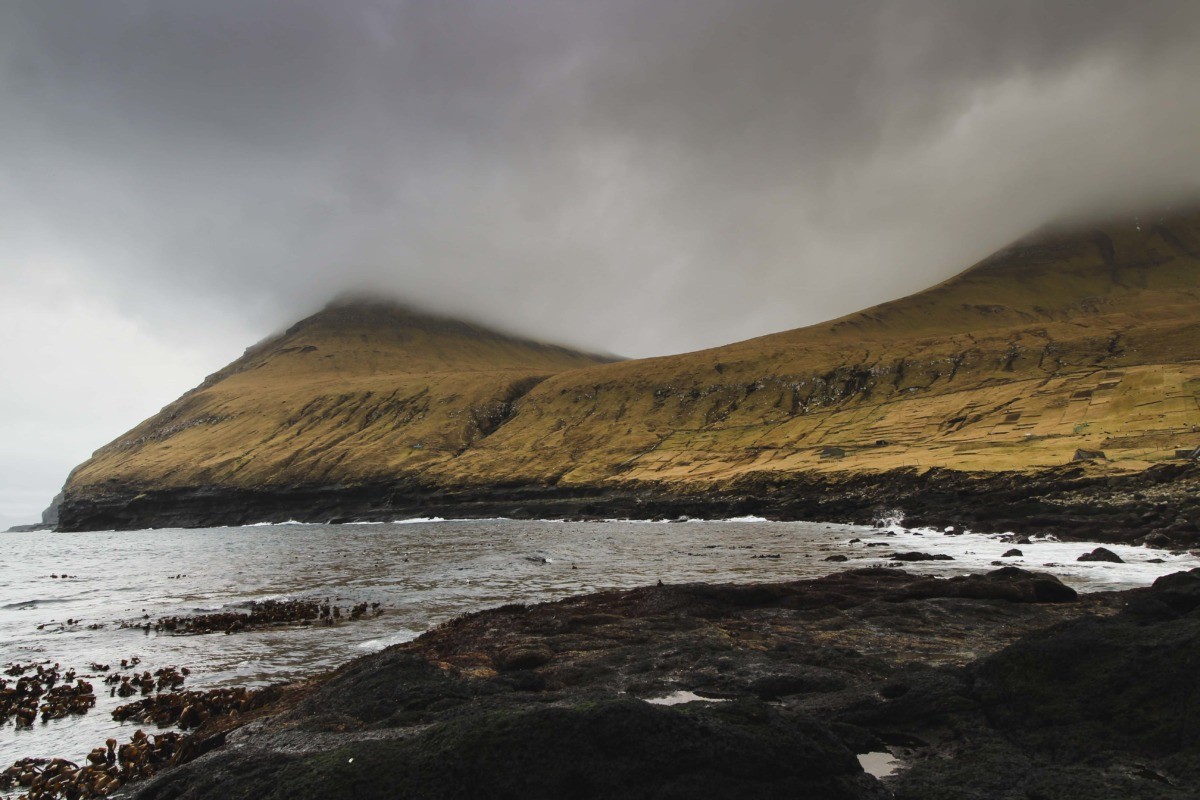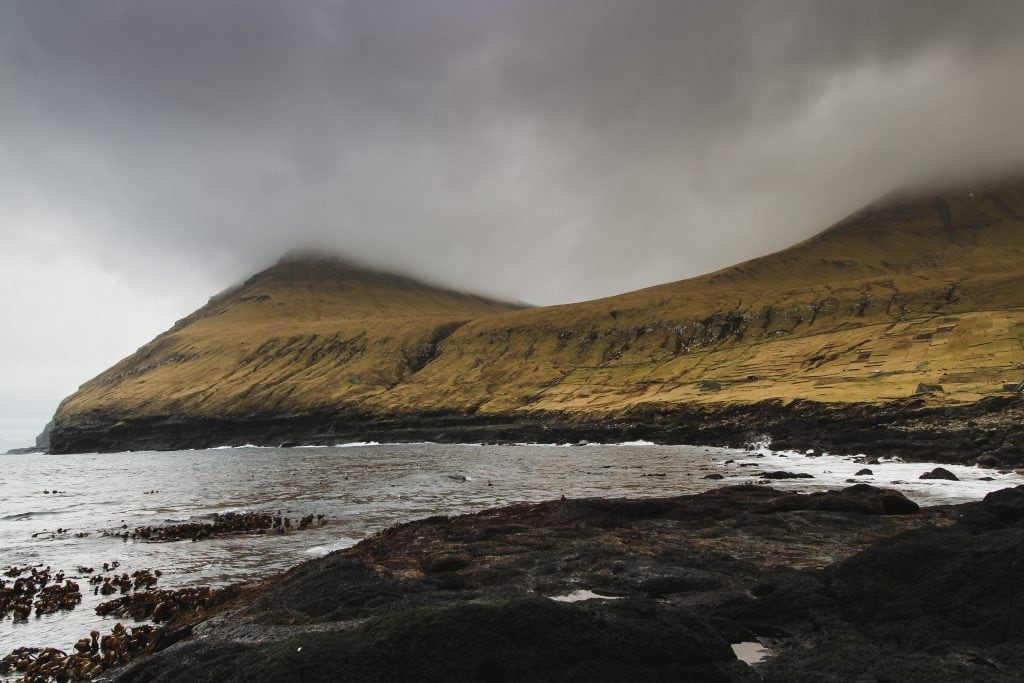 Despite being only 63km from the Faroe Islands capital city of Tórshavn, the village can leave you feeling light years away from reality and society. There is not much happening there; nature is all one needs to keep occupied.
Gjógv has one of the best natural harbors in the Faroe Islands and has a rich fishing history. Rich history doesn't come without a tragedy or two, and Gjógv is no exception.
In the village, you will undoubtedly see a memorial dedicated to the many fishermen who lost their lives at sea. We never saw another soul in Gjógv, not even a local, so this really humanized the place and reminded me that life on the beautiful Faroe Islands didn't come without countless sacrifices.
We paid our respects to the place and were incredibly humbled by it. The memorial is imaged by a female and two children looking out to the sea with the names of the lost fishermen behind them.
The statue was created by Janus Kamban. His name is well-known across the Faroes for his commemorative statues throughout the islands.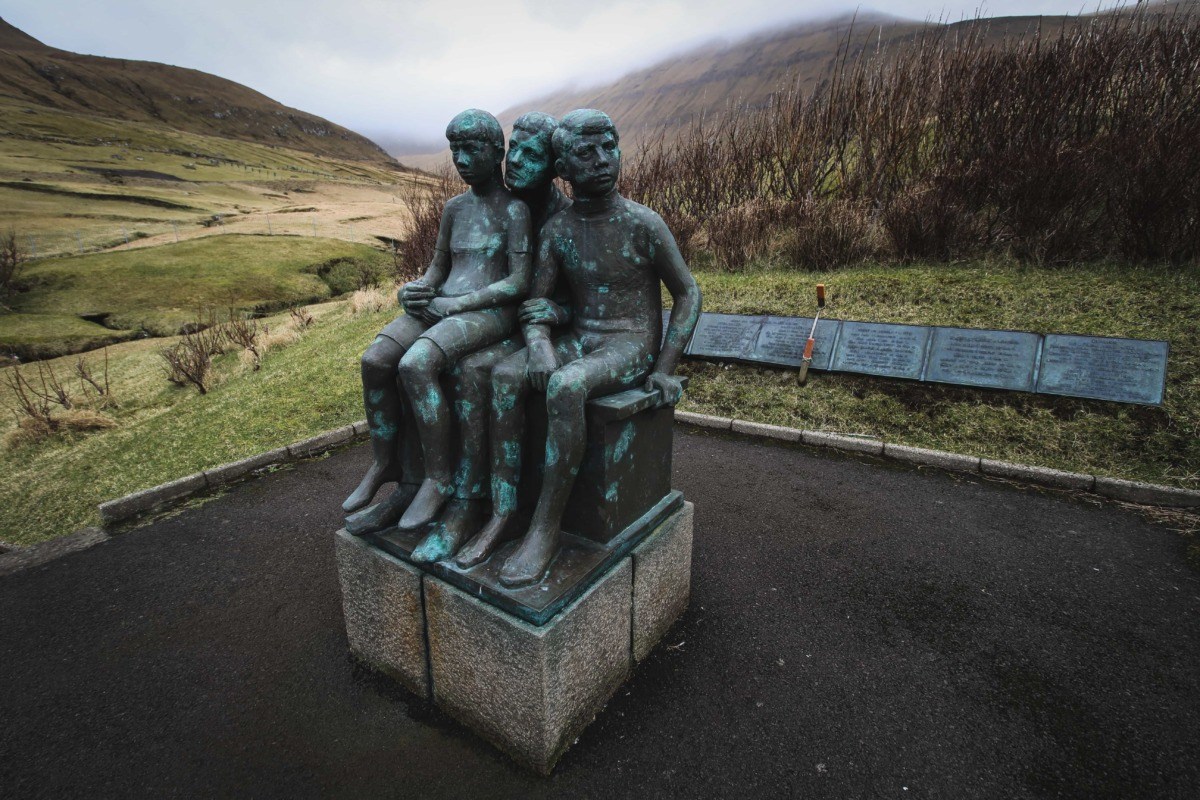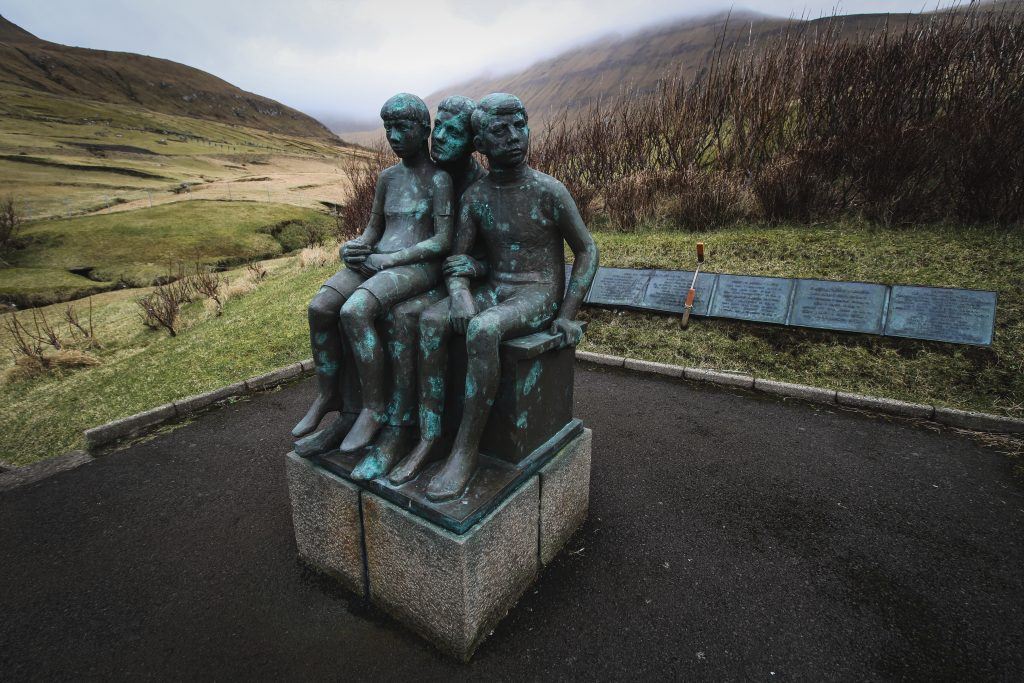 Close to the memorial is the village church. This church dates back to 1929 and was the first in the Faroes to conduct a sermon in the Faroese language.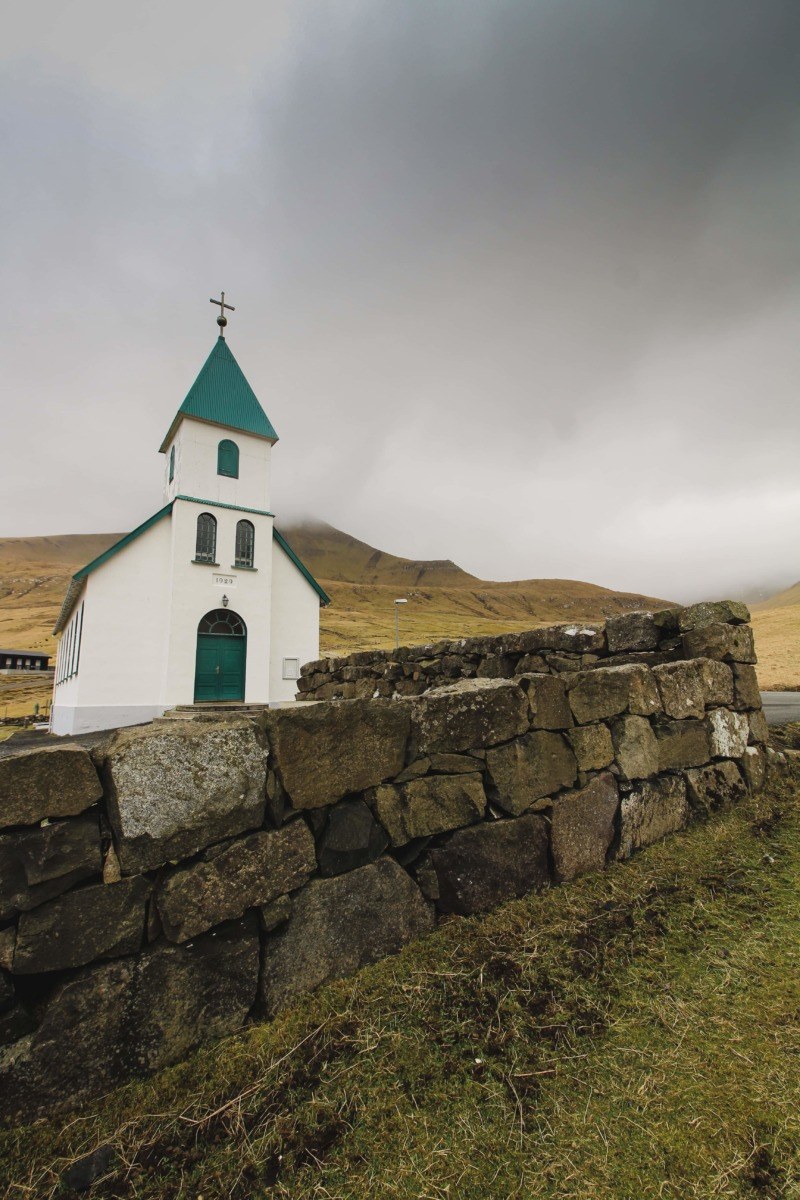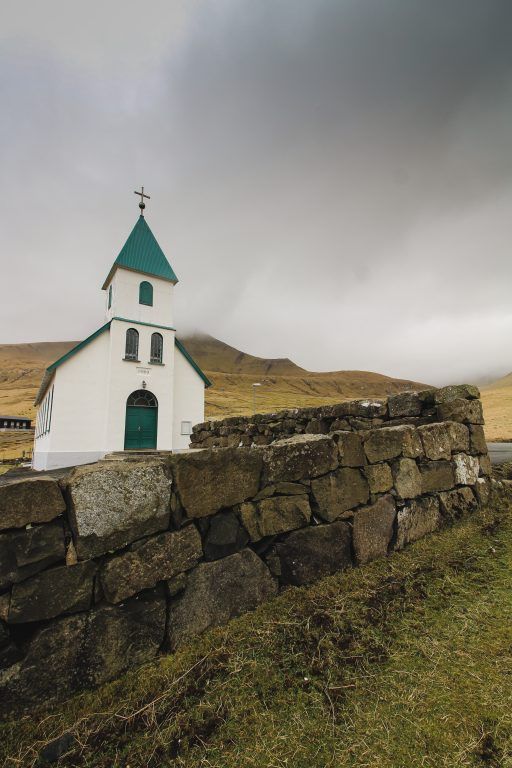 Where to Stay in Gjogv
In Gjógv, one can stay at the renowned guest house (and one of the few places to stay at around there) Gjáargarður.
The guesthouse offers free wifi and the owners are extremely knowledgeable about the area and hiking. The guesthouse also has a seasonal restaurant.
Also be sure to check out my Faroe Islands hotels guide for other places in the islands. There are also some fantastic Airbnbs in the Faroe Islands that you can call home for a few nights. Another alternative is to go camping in the Faroes.
Hiking in Gjogv
Hikes are in abundance in and around the area. Ambadalur Valley is located to the northwest of Gjógv and offers a view of the highest free-standing sea stack in the Faroes and is known to locals as Búgvin.
Seabirds are in abundance in this area and Búgvin is a safe haven for them. To the east of Gjógv, you will find Tyril and Middagsfjall, two tall peaks that offer some worthy hikes alongside their killer views of Funningur's Fjord, or Funningsfjørður.
To see more about the hikes in and around Gjógv, you can check out this link.
What to Bring + Tips
If you're planning a day trip to Northern Eysturoy, I would definitely stock up on food before making the journey out there. Eiði offers more civilization and a place to purchase food, but Gjógv is smaller and a bit more remote.
The drive across Slættaratindur is windy and not for the weak. As someone who has a fear of heights, I am almost thankful that the fog blocked all views as I probably would have succumbed to a panic attack going down the mountain.
Fog is ever-present on this drive, as is undesirable weather, so I do recommend being focused and prepared for it ahead of time and ensuring that you can drive it without any issues. Winter tires should be on all rental cars in the Faroes, so that shouldn't be something of concern.
If this drive isn't your 'cup of tea', you can take an easier route back which will take you through the historic village of Funningur.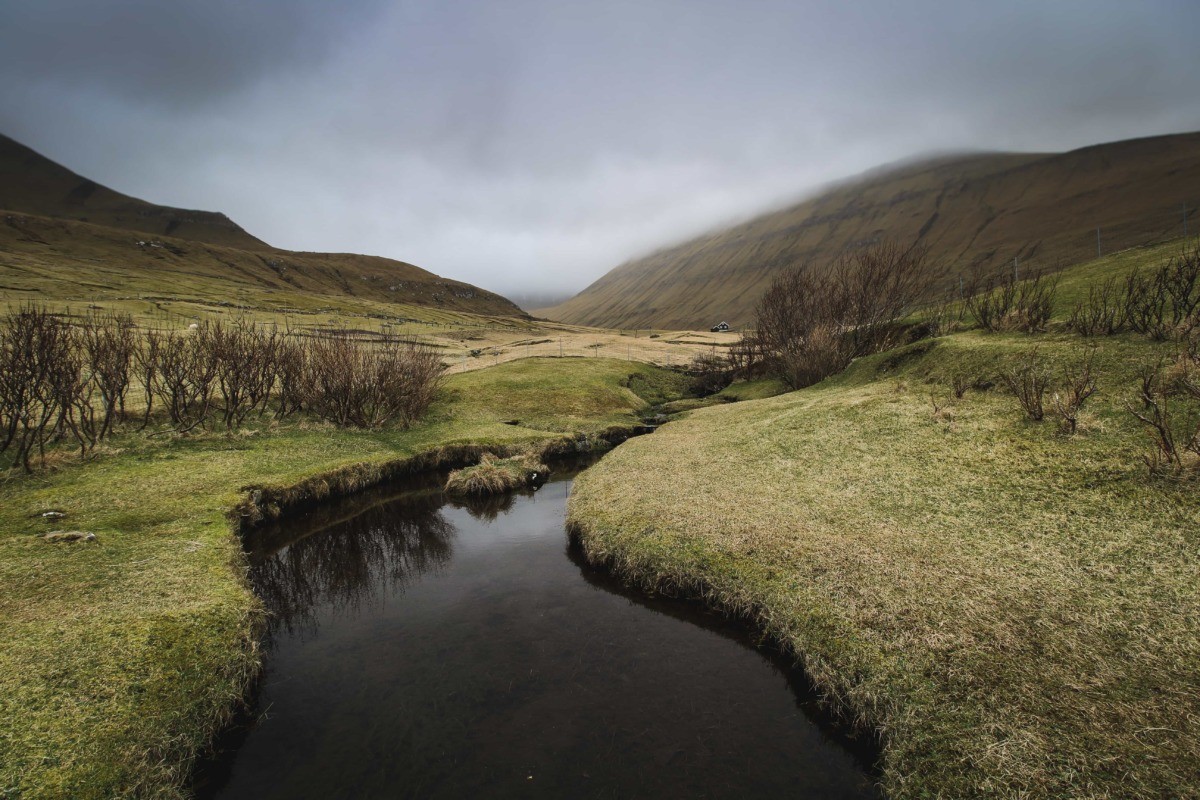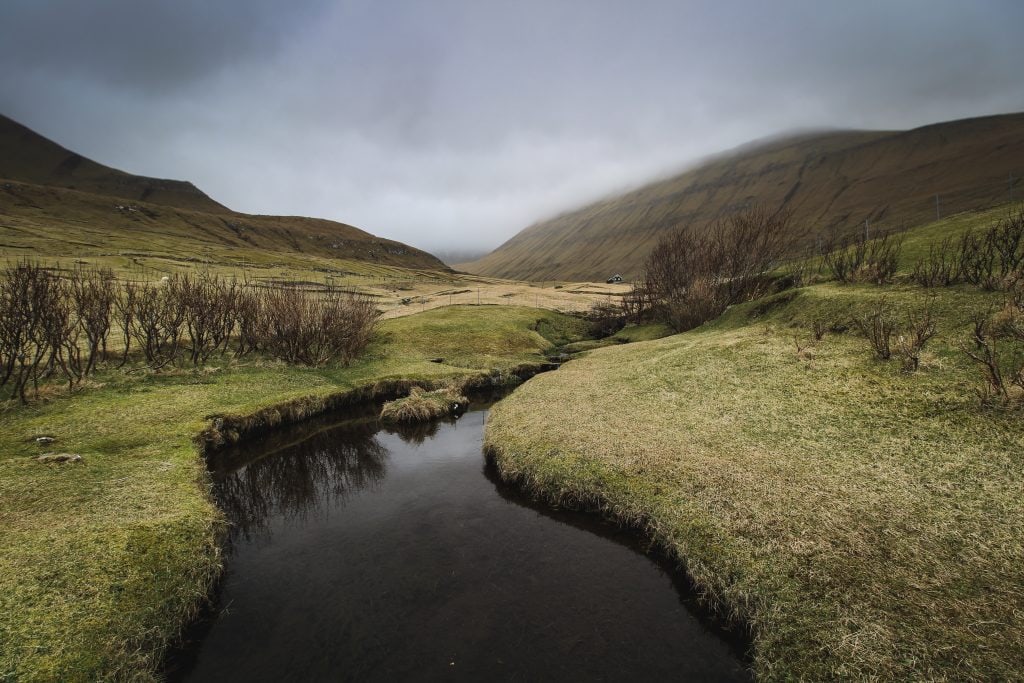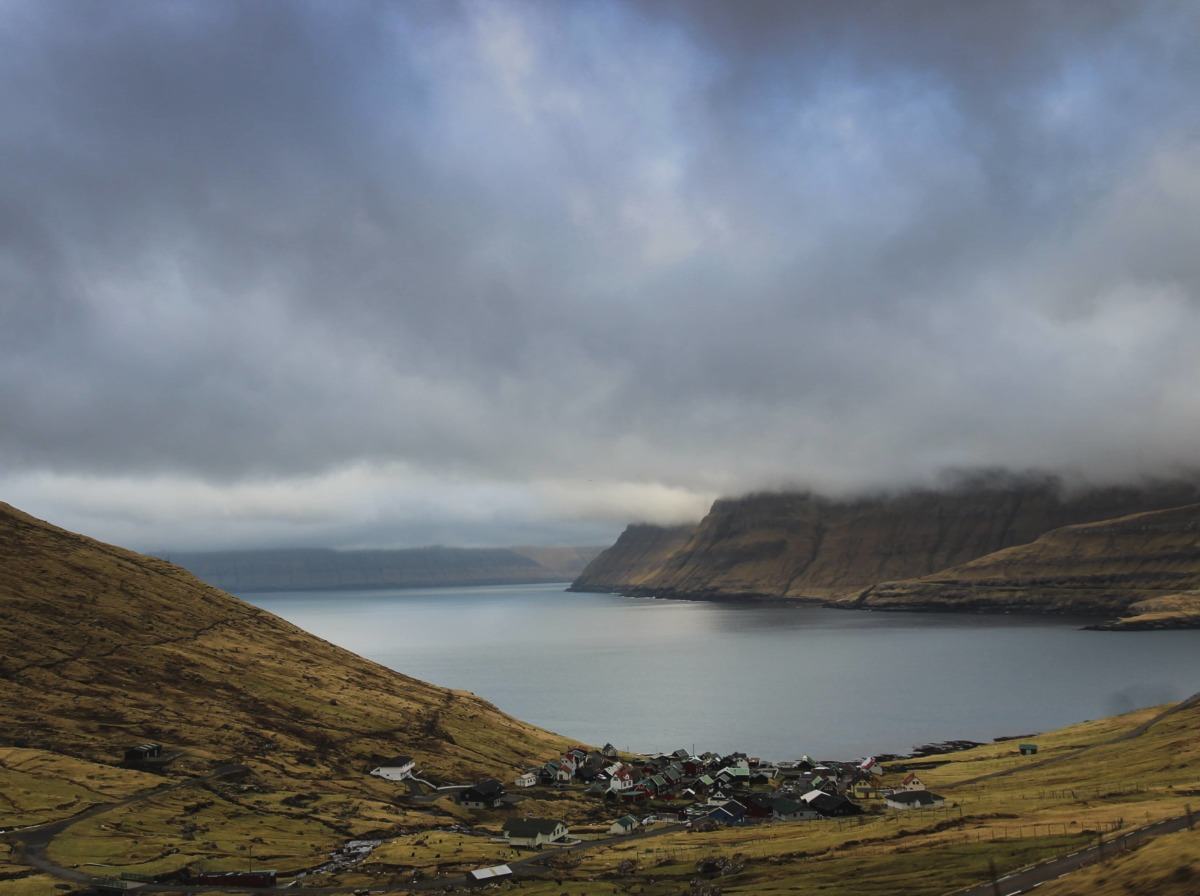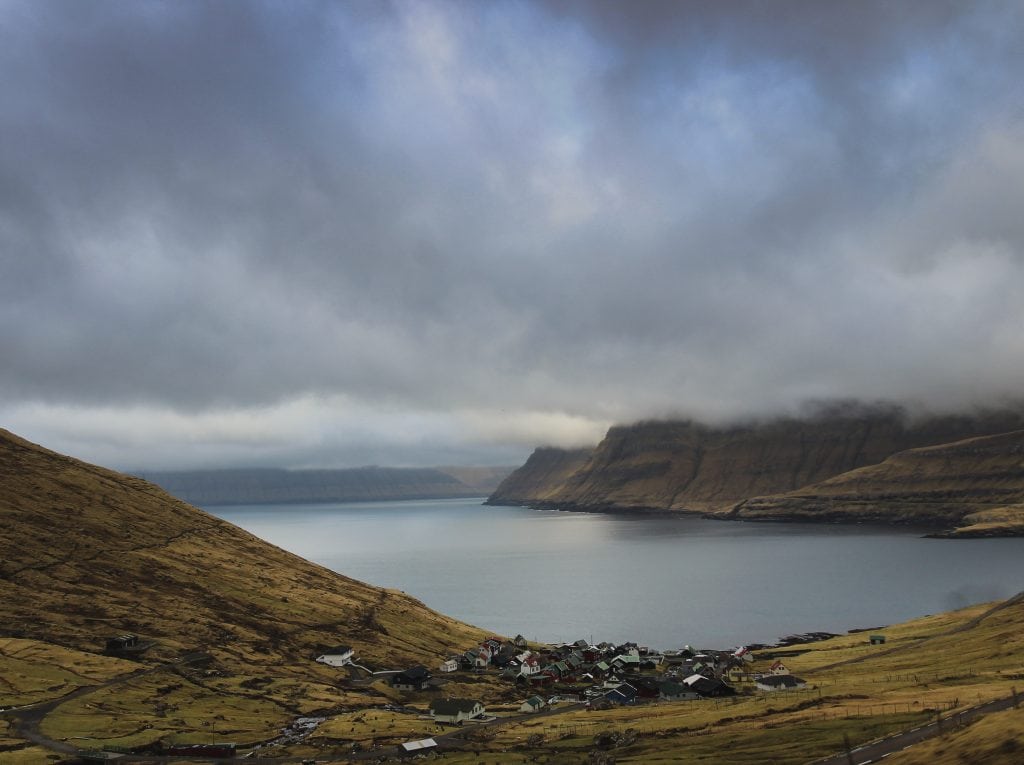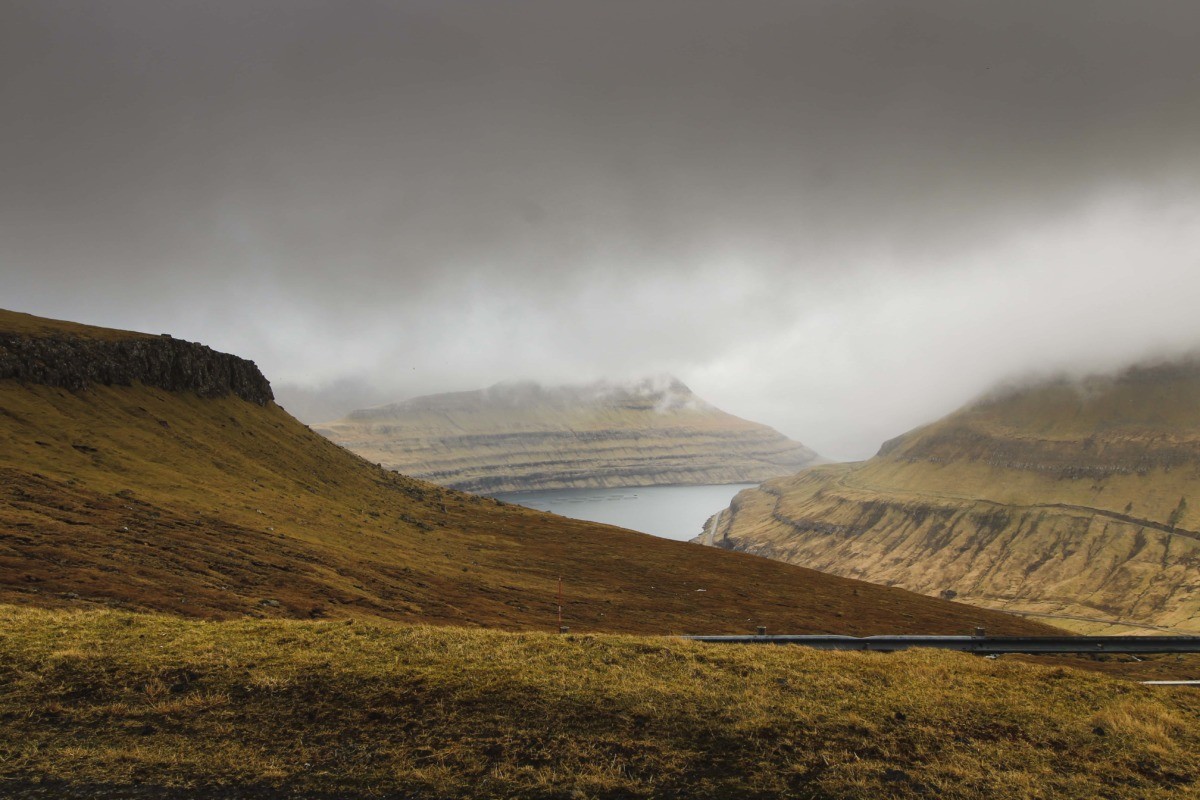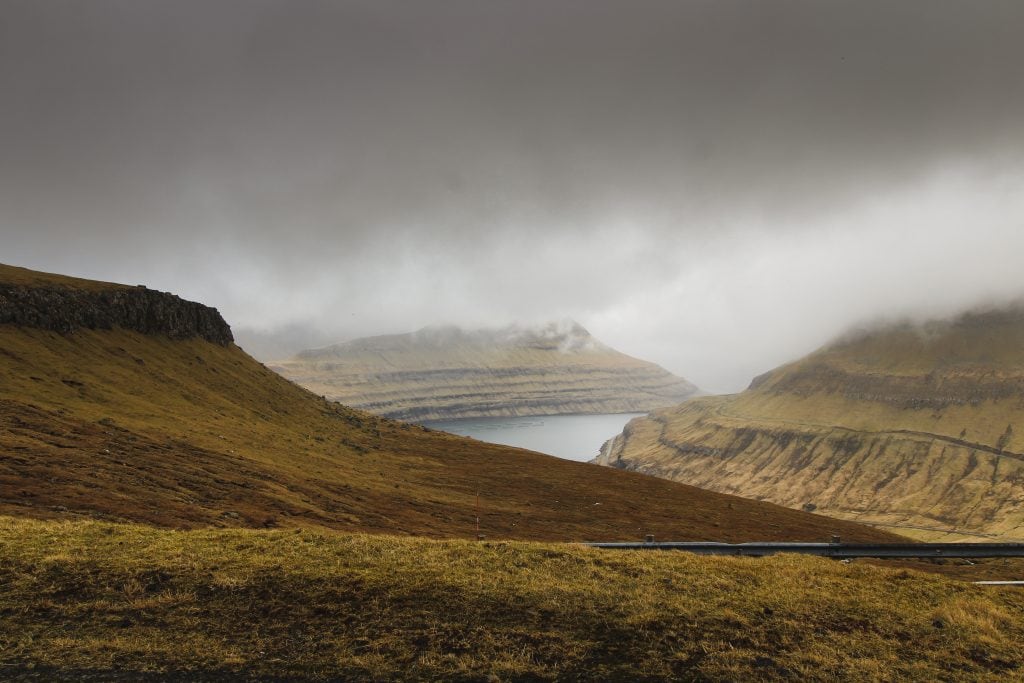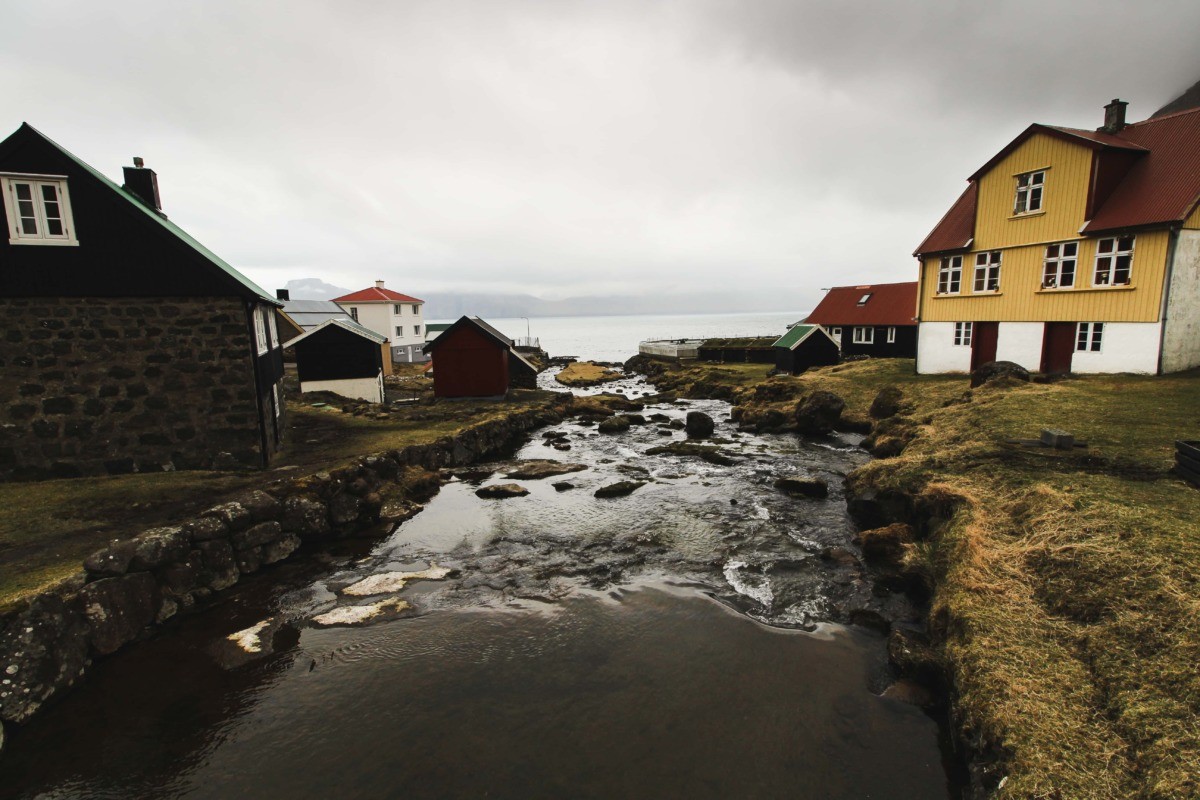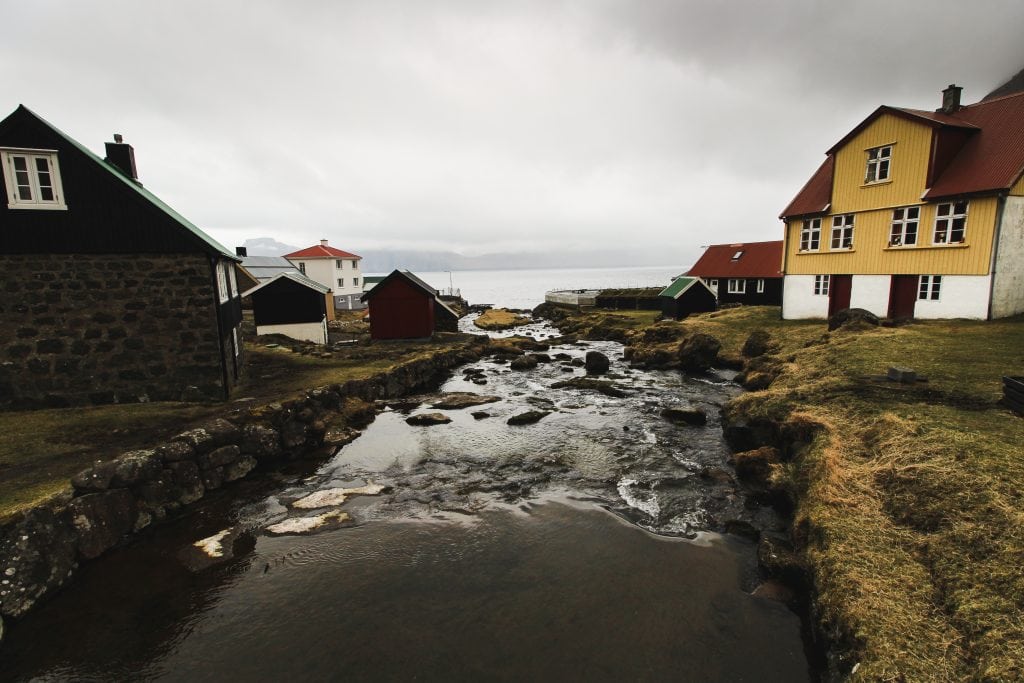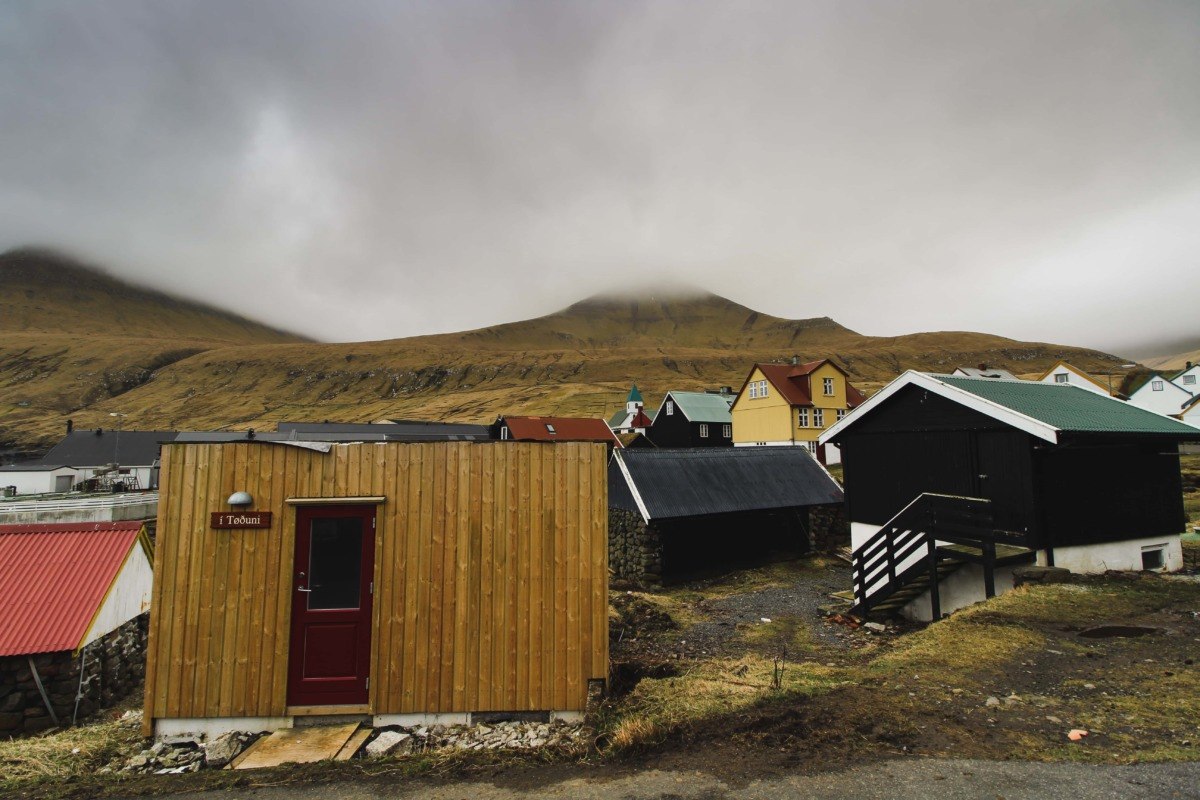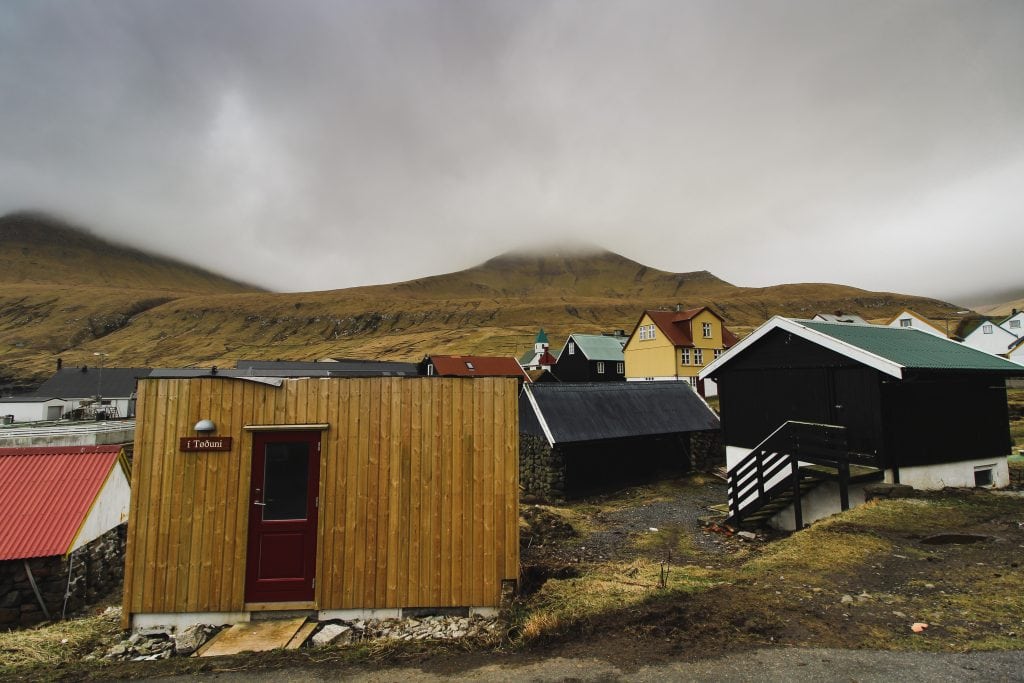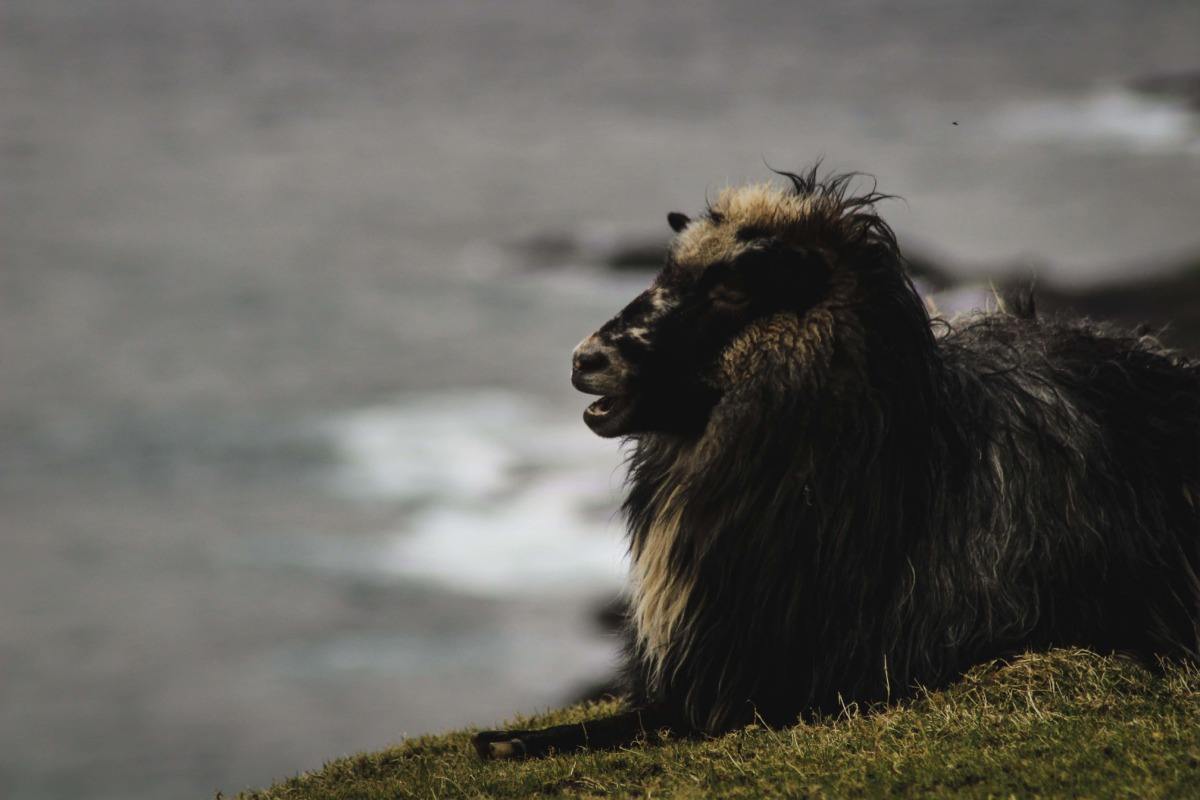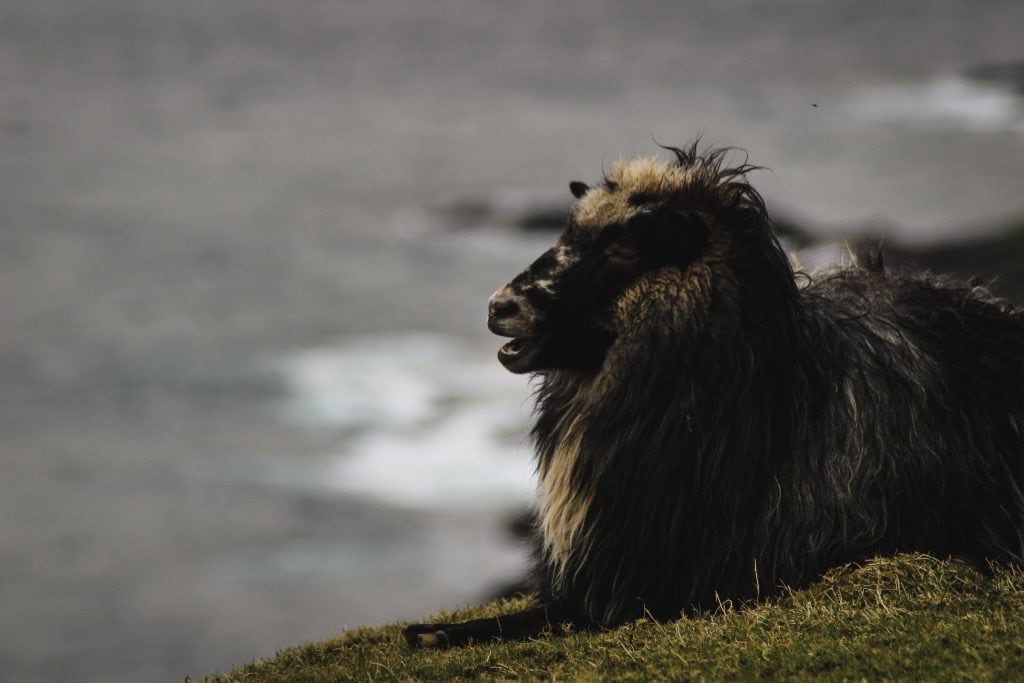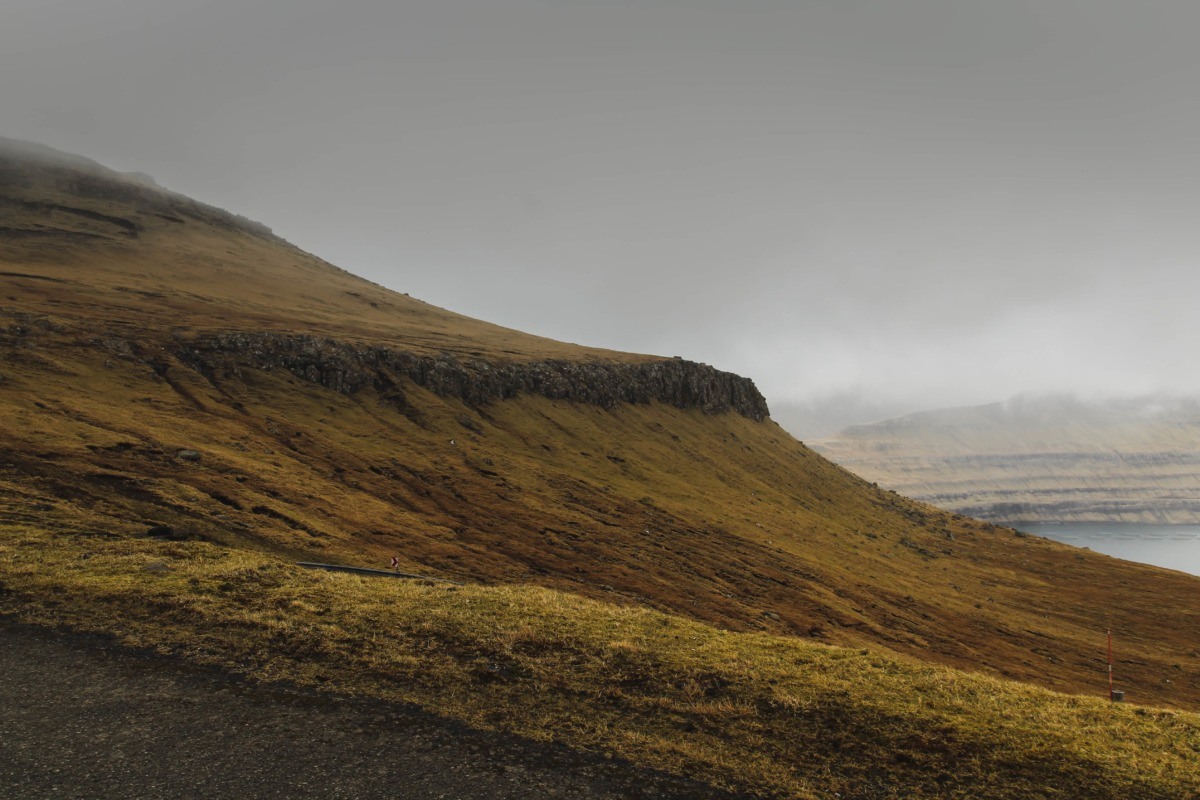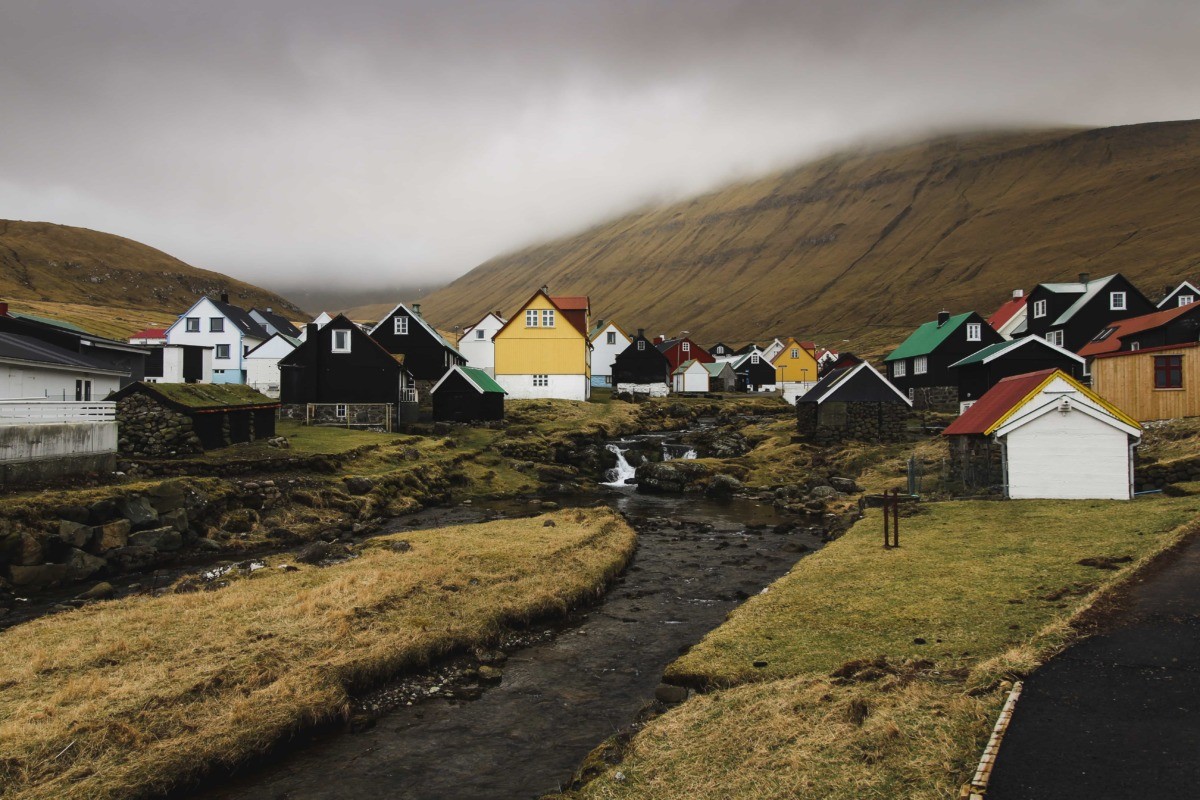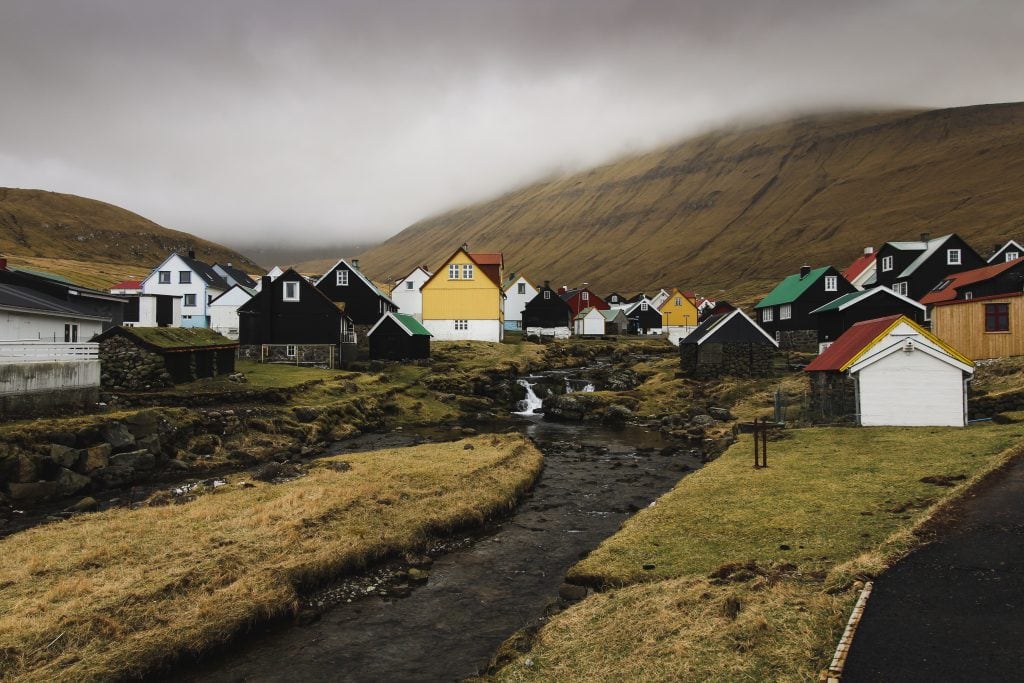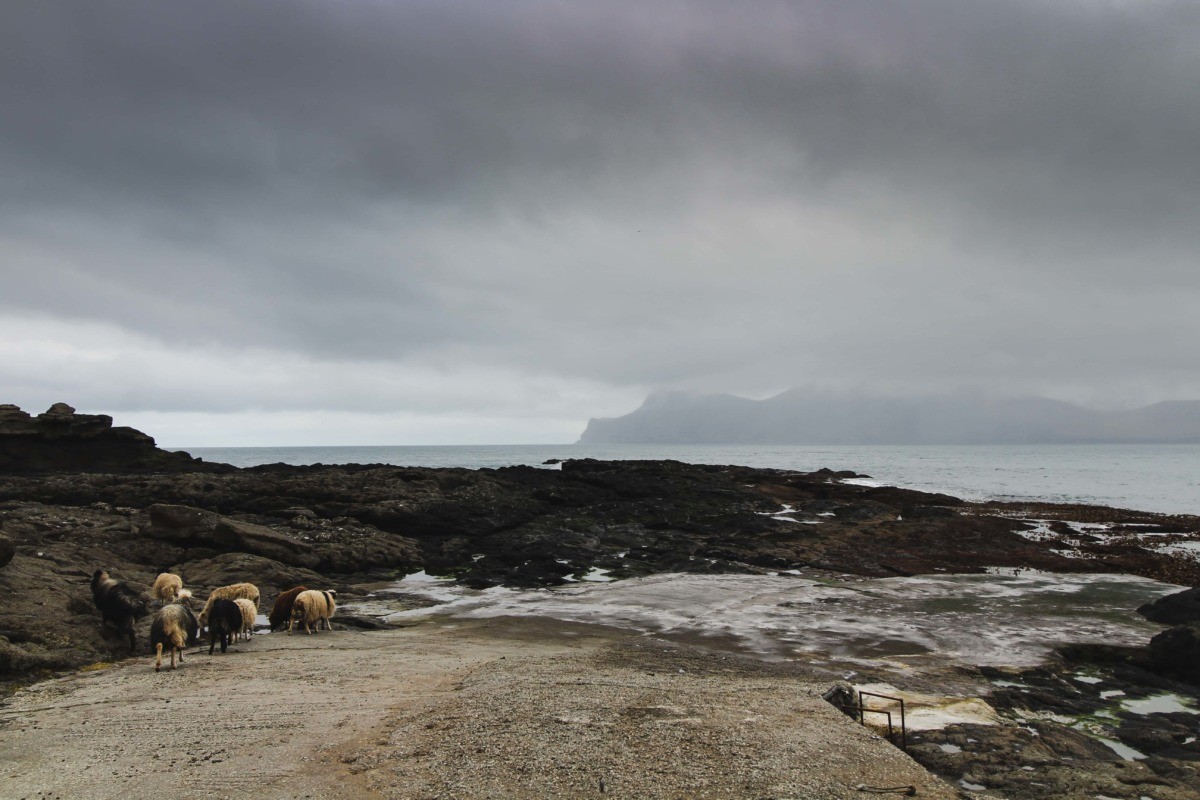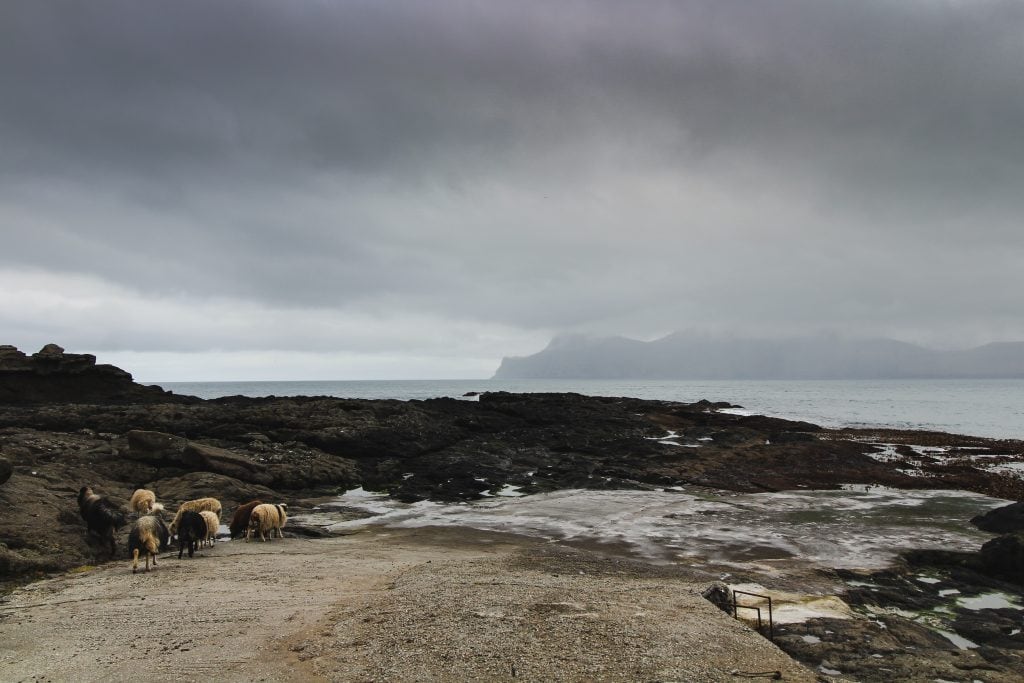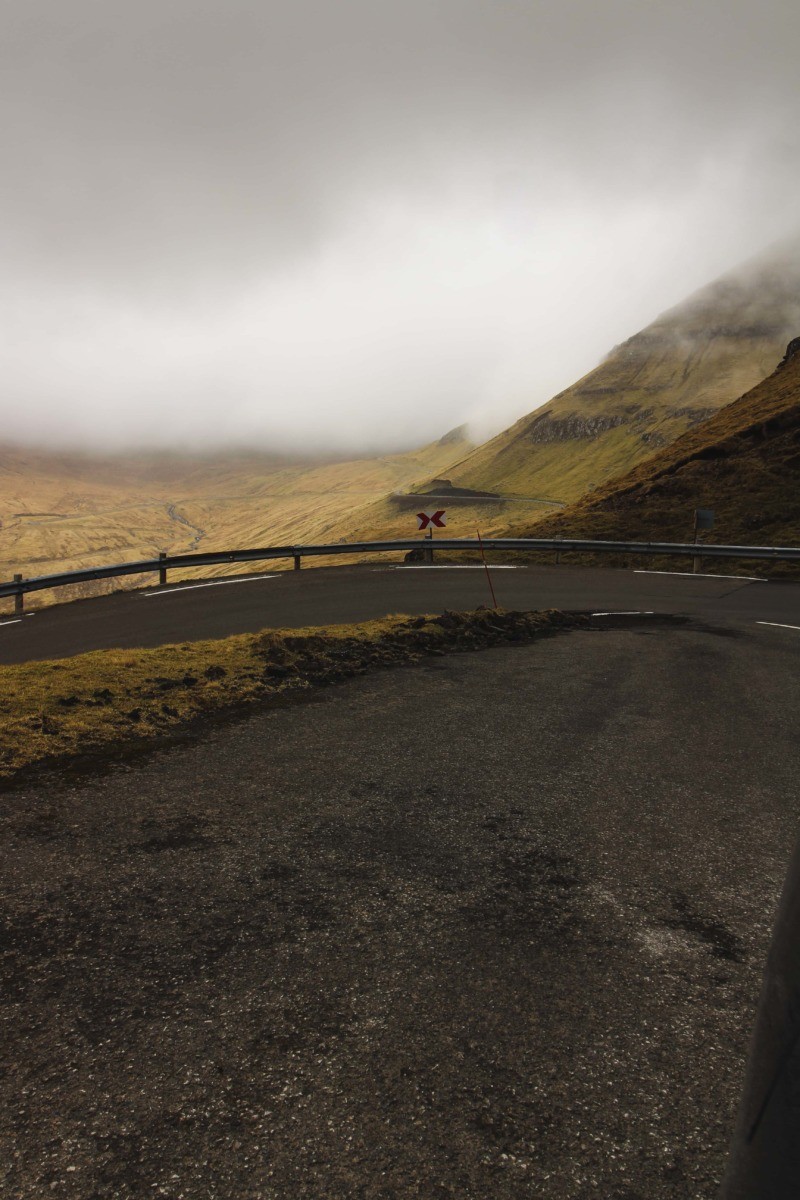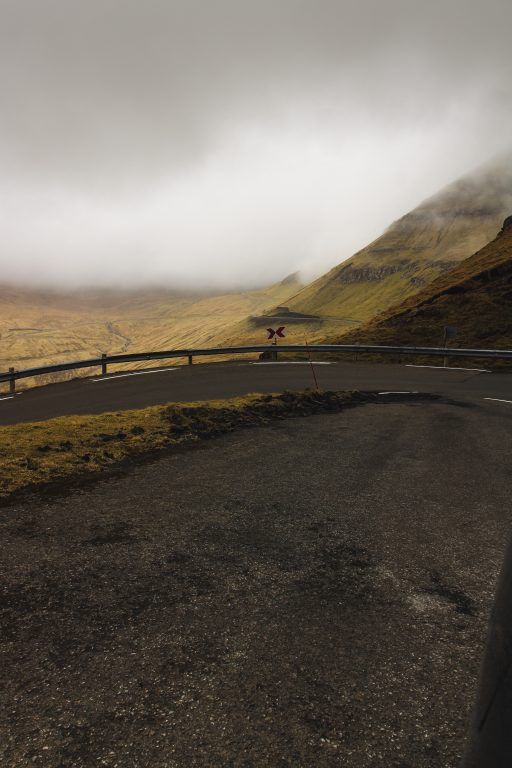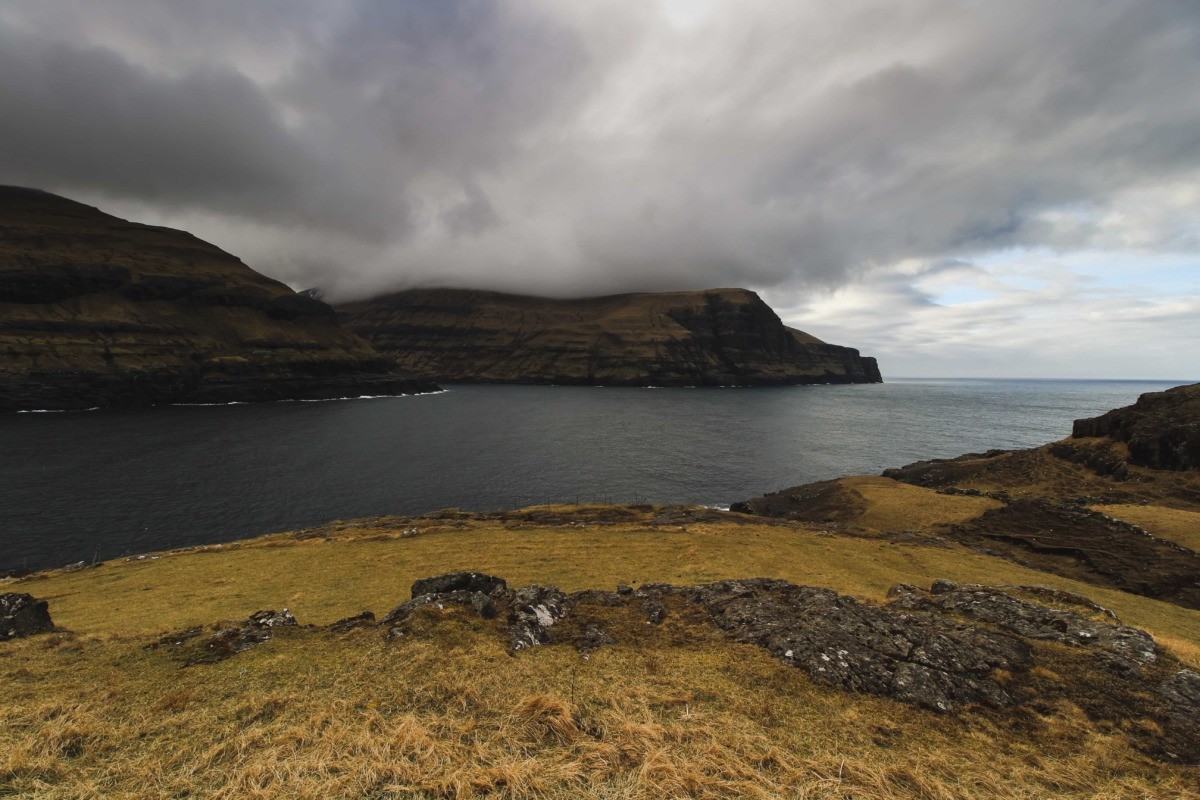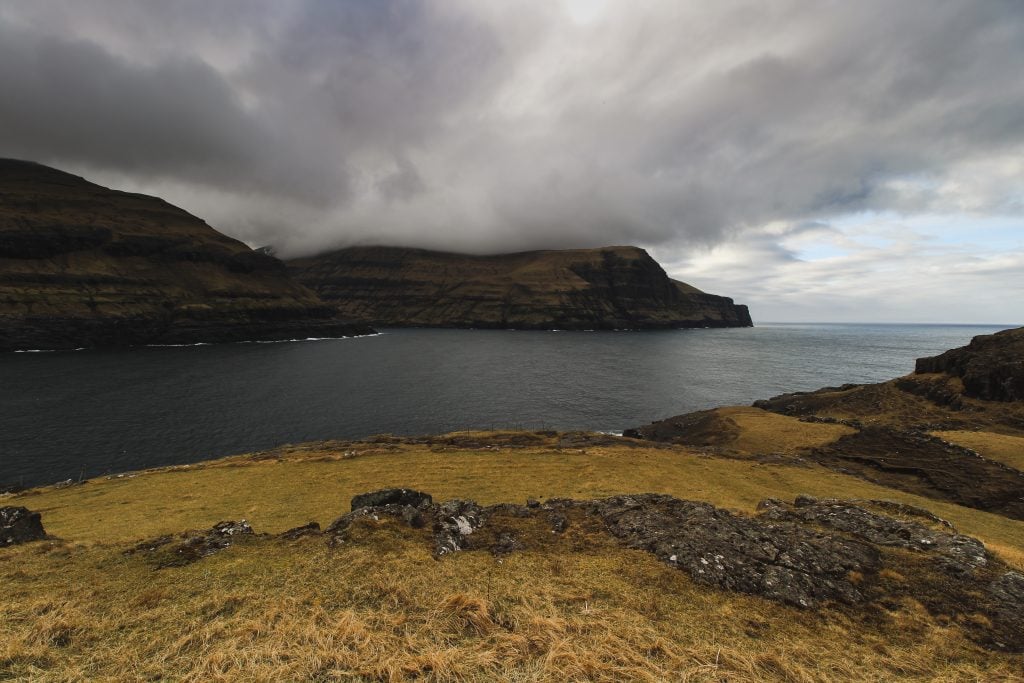 More Faroe Islands Travel Guides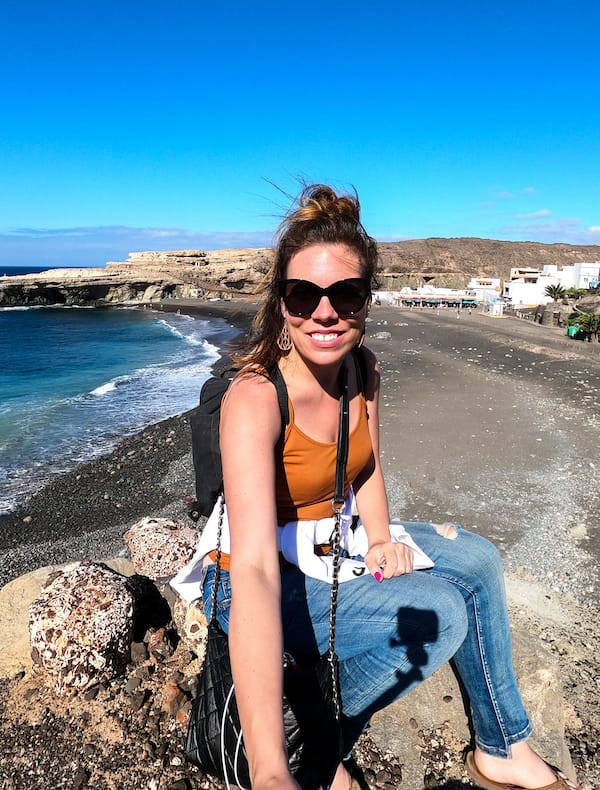 Megan is a travel blogger and writer with a background in digital marketing. Originally from Richmond, VA, she now splits her time between Frankfurt, Germany and Arctic Finland after also living in Norway, Armenia, and Kazakhstan. She has a passion for winter travel, as well as the Nordic countries, but you can also find her eating her way through Italy, perusing perfume stores in Paris, or taking road trips through the USA. Megan has written for or been featured by National Geographic, Forbes, Lonely Planet, the New York Times, and more. She co-authored Fodor's Travel 'Essential Norway' and has visited 45 US states and 100+ countries.