Are you planning a trip to Lake Como in winter but are unsure about what to expect (and do!)? This guide gives you some tips!
Are you planning your trip to Lake Como last minute?
If youʻre booking your trip to Lake Como last minute, we have you covered. Below are some of the top tours, hotels, and more!
🇮🇹 Top Winter Tours in Lake Como:
Food walking tour of Como (top-rated tour!)

Electric bike tour of Lake Como

(with expert guide!)
🛌 Top Places to Stay in Lake Como:
🚗 Looking for the best way to get around Lake Como? Click here to check rental car rates for Italy!
We will cover some of the best things to do during winter in Lake Como, from Lake Como Christmas activities to some of the best day trips from the area.
Winter is definitely the off-season in Como and the surrounding world-famous villages, but that does not mean that you canʻt visit and have an enjoyable trip!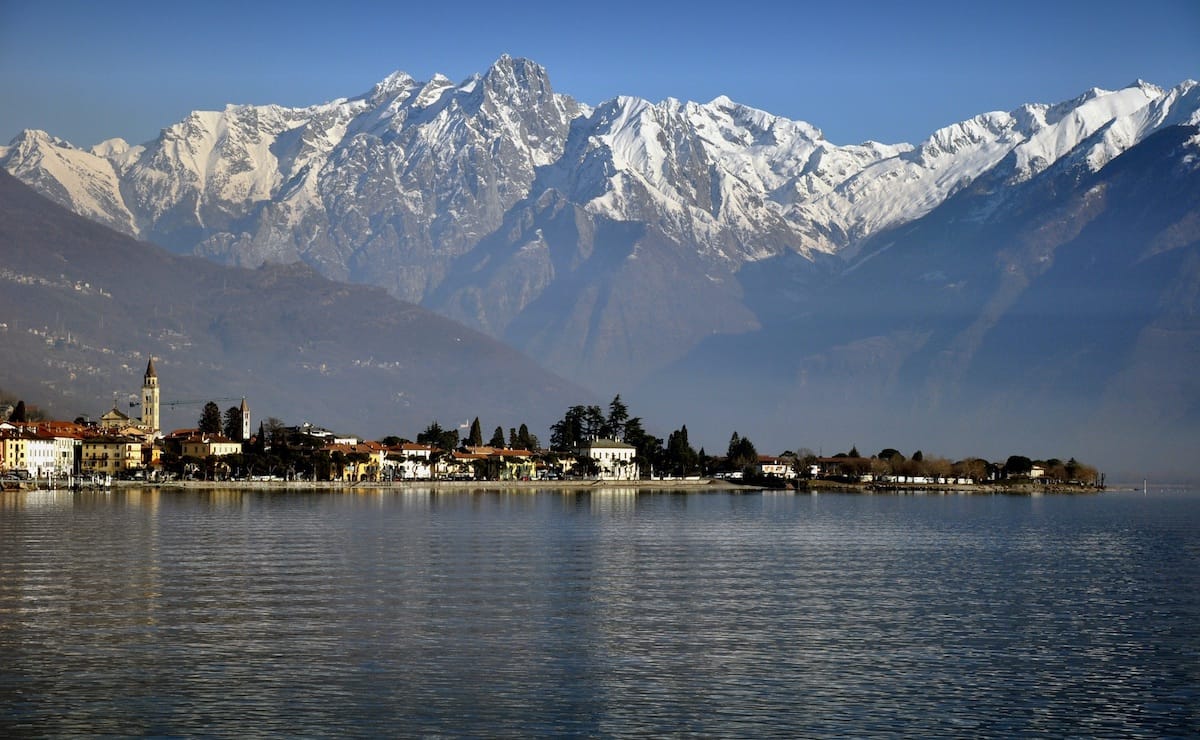 Did we miss any amazing things to do in Lake Como in winter? Let us know in the comments. Thanks!
Winter Temperatures and Snowfall at Lake Como
Lake Como (and its villages) are not like Puglia! It gets cold! You can see the average high and low temperatures below:
Lake Como in November: highs of 12C, lows of 6C
Lake Como in December: highs of 8C, lows of 2C
Lake Como in January: highs of 7C, lows of 1C
Lake Como in February: highs of 9C, lows of 2C
Snowfall in Lake Como depends on the year. We didnʻt have any when I visited (on the ground) but the mountains were covered.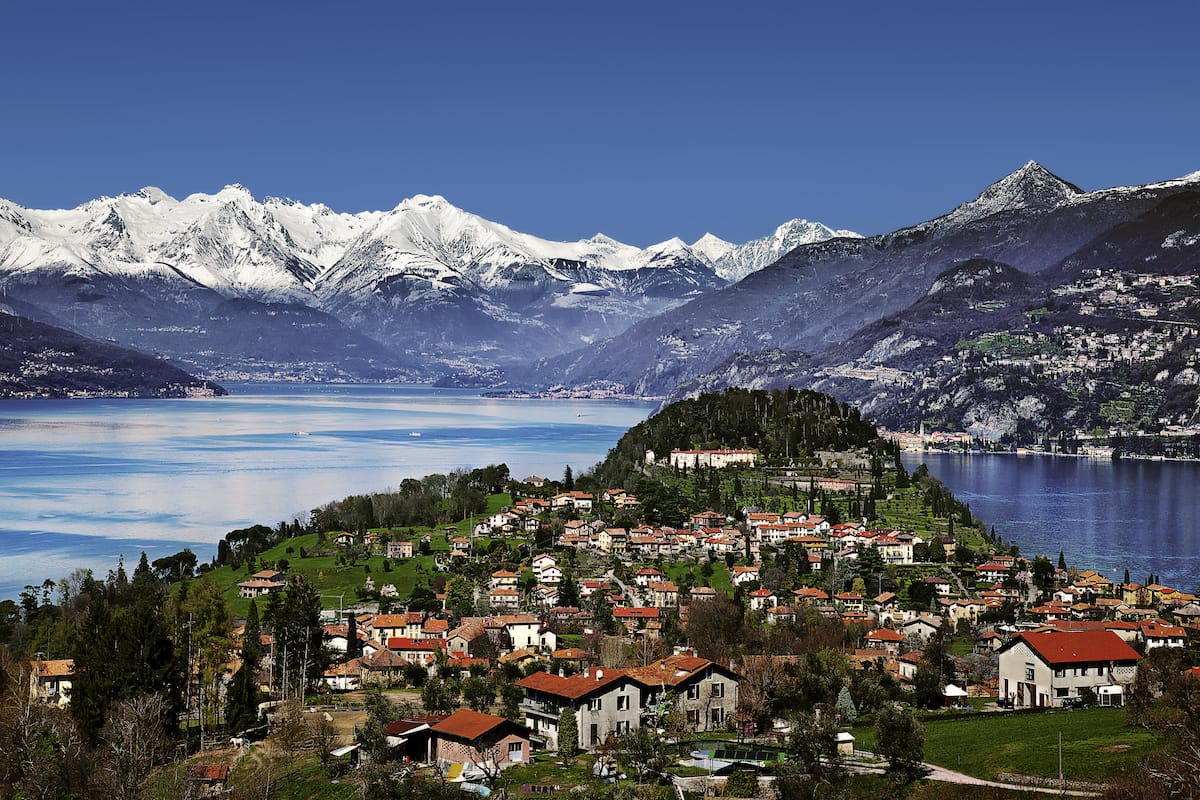 But, I have seen other photos where the villages received a healthy snowfall!
The snow period lasts from December until the end of March and you will see the most snow in February, on average. There will be an average of 11cm / 4.4 in then.
Lake Como Winter Travel Tips
It can drop below zero at the night! Just because youʻre in Italy does not mean you will get the warmth of the south!
I found temperatures in Lake Como in winter to be on par with that here in Frankfurt!
If youʻre taking a boat trip around Lake Como, be sure to check schedules! Not all routes operate at the same level during the winter months. Check out the official website to see more.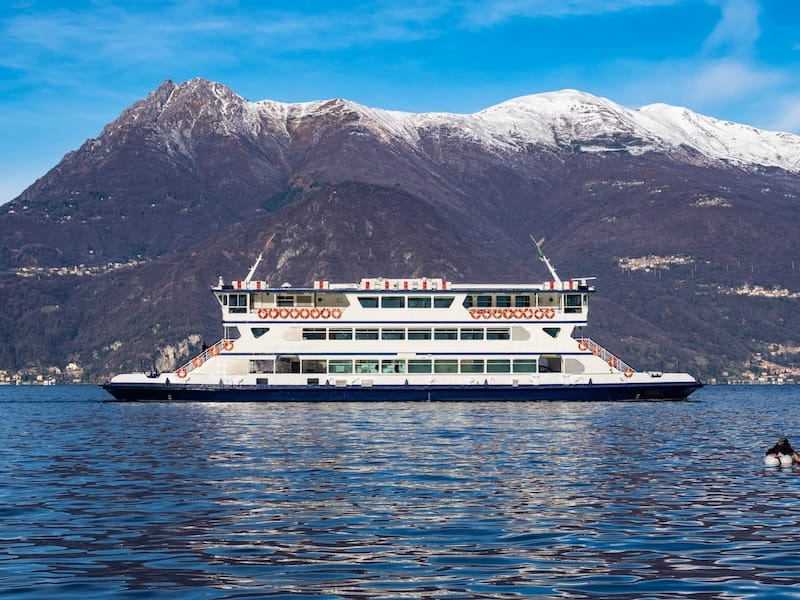 Many villas are closed during the winter (from November until April), so be sure to check out individual websites to see what is open.
Barzio runs an additional seasonal bus during the winter to get you to the gondola to get to Piani di Bobbio.
The easiest airport to fly into is Milan Malpensa (but I flew into Bergamo). You can see how to get from Lake Como to Milan here.
Best Things to Do in Lake Como in Winter
Go Skiing near Lake Como
One of the best things to do during winter in Lake Como is to head to the slopes!
There are a few famous ski resorts near Lake Como – Piani di Bobbio, Monte Sighiognola, and Valchiavenna are a few.
Piani di Bobbio is also super close to Milan, so we will discuss that below!
Piani di Bobbio is a little over an hour away by car, but you can reach it via a gondola that runs from Barzio.
Once there, ski enthusiasts will be greeted with 35km of slopes and there are plenty that are great for the novice skier (and children)!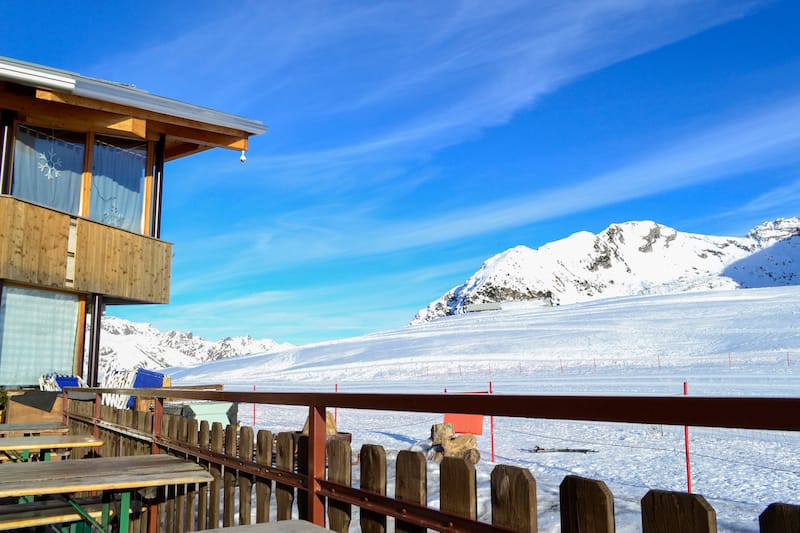 If you are an advanced skier, donʻt worry – there are plenty there for you as well. There are also some cross-country trails up there.
If youʻre staying around Lake Como, the best place to stay would be Lecco as you can take the D35 bus and a second, free bus that is seasonal and takes you officially to Barzio (where youʻll get the gondola to the village). You can also stay in Barzio.
Didnʻt bring your own ski equipment? No worries… you can rent equipment at B Rent. Click here to check out their website.
Go to the La Città dei Balocchi
One of the most exciting things to do to enjoy Christmas in Lake Como is to attend the La Città dei Balocchi (in Como), a huge celebration of the season!
The festivities run from the end of November until early January and there is truly something for everyone! The most colorful thing to do is to check out the Como Magic Light Festival.
This festival starts daily at 1730 and it transforms the off-season town into a wonderland!
You will see lighting displays from internationally-recognized artists all throughout the town on the buildings and also see the Christmas tree, which is donned in thousands of LED Lights (in Piazza Grimoldi).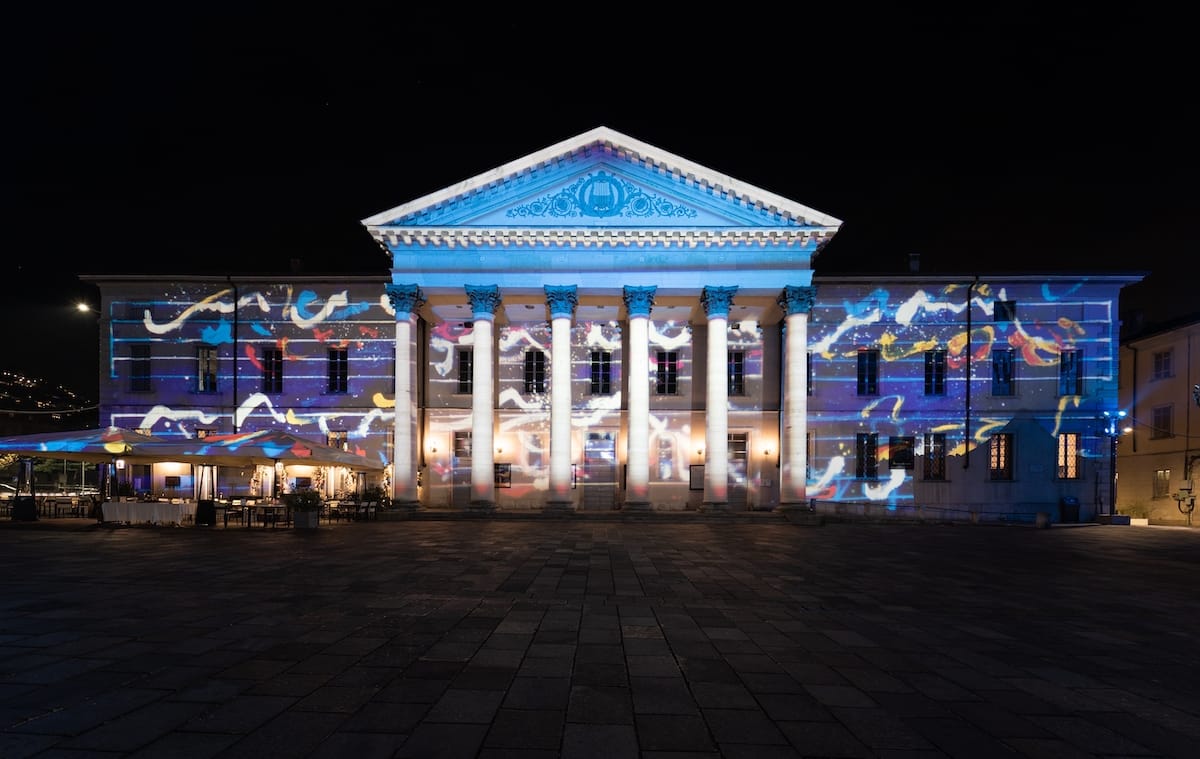 Piazza Duomo, Piazza Verdi, Piazza Torre, and others will be illuminated.
Another popular thing to do at the festival is to go ice skating. Inside the Christmas Gardens at Via Corridoni, you will find an area where everyone can ice skate. Skate rentals are available.
Click here for more information.
Take an Electric Bike Tour of Lake Como
A popular tour in Lake Como all year round is an electric bike tour!
This tour runs year-round (weather permitting) and is the perfect way to see Lake Como from a unique perspective and while the bike does most of the work so you can enjoy the scenery!
You will hop onto a bike that is equipped with an iPad mini to help you learn more about the landmarks along the way.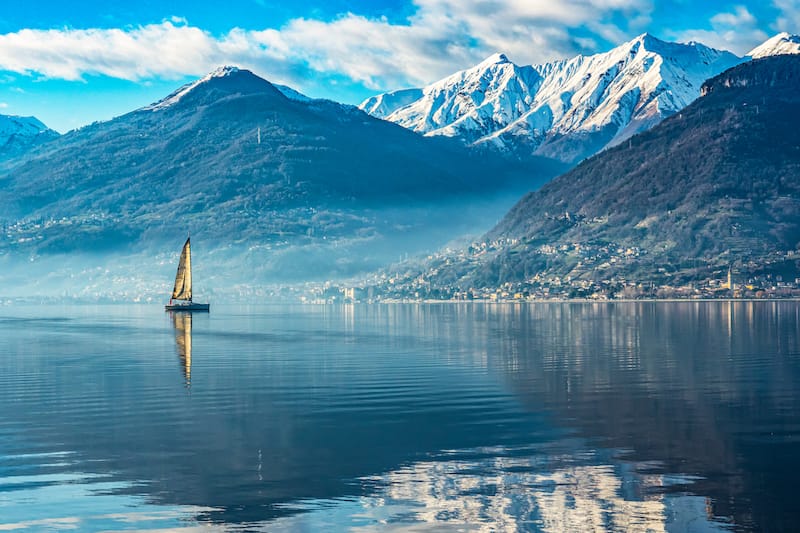 The guide will help out with everything as you get to check out the wonders of Lake Como.
The meeting point will be near Como Nord Lago in Como (train and funicular station).
You will need to have an ID/passport with you and there must be at least two people taking the tour for it to run.
>> Click here to check rates and availability
Walk the Famous Lake Como Greenway
An essential thing to do in Lake Como year-round is to take a walk on the greenway!
The Lake Como Greenway is a 10km (6mi) hike/walk that allows you to have the most epic views of the lake and the towns of Lake Como!
It will pass through Tremezzo, Colonno, Ossuccio, Lenno, Sala Comacina, Mezzegra, and Griante where you will see plenty of famous landmarks along the way.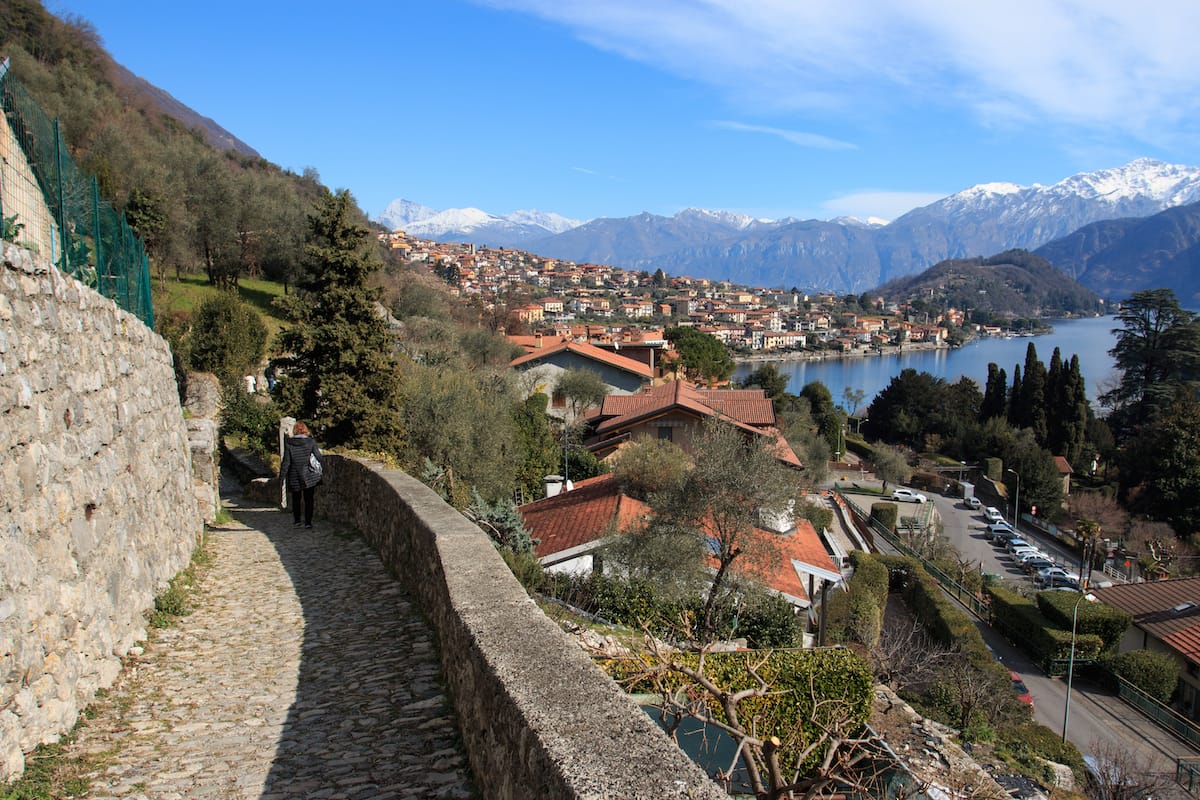 On the route from Colonno to Sala Comacina, you will even get a chance to step on an ancient Roman road called ʻStrada Reginaʻ.
This road notably was a vital connector between the countries north of the Alps and Como.
At the end of the greenway, you will have a chance to see many gorgeous villas that were built around the lake in the late 19th and early 20th centuries.
Most visitors at the time came from the UK and Germany.
Take a Speedboat Tour on Lake Como
Just because it is winter in Lake Como doesnʻt mean that the lake itself has nothing to offer visitors!
This speedboat tour is a private excursion that takes travelers on a Cadenazzi wooden speedboat throughout the lake.
You will have a chance to see famous attractions like the Villa Balbianello (Star Wars and James Bond were filmed here) as well as Comacina Island.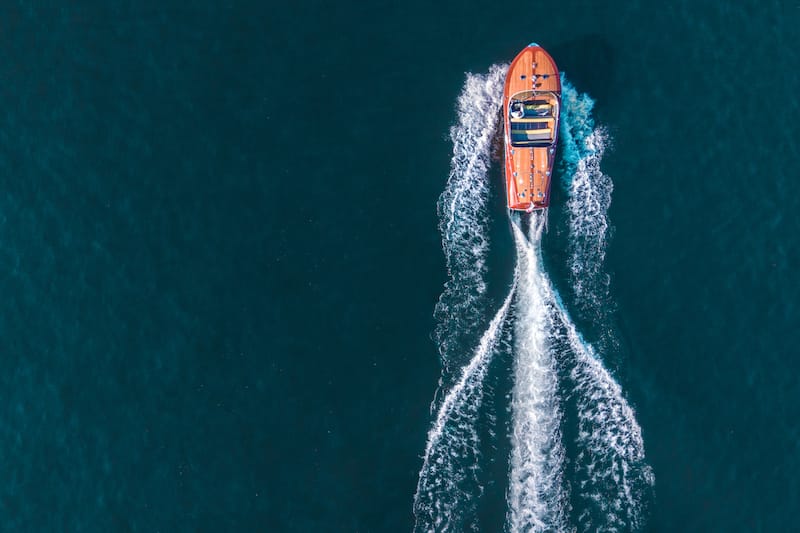 The tour will then reach Bellagio, one of the most famous towns on the lake (and one of the most famous towns in Italy)!
Youʻll then head to Tremezzo to check out Villa Carlotta, another famous villa on Lake Como.
The tour will meet at Cantiere Cadenazzi. Arrive 10 minutes early and meet by the dock. The boat trip lasts for two hours.
>> Click here to check rates and availability
Visit Villa Monastero in Varenna
There are plenty of iconic sights in Lake Como but one that is frequently thought of when people imagine the area is Villa Monastero, located in the town of Varenna.
This villa is open during certain times of the Lake Como winter and is ready for visitors!
The villa is situated a bit south of the village on the way to Fiumelatte and features a botanical garden, convention center, museum, and more.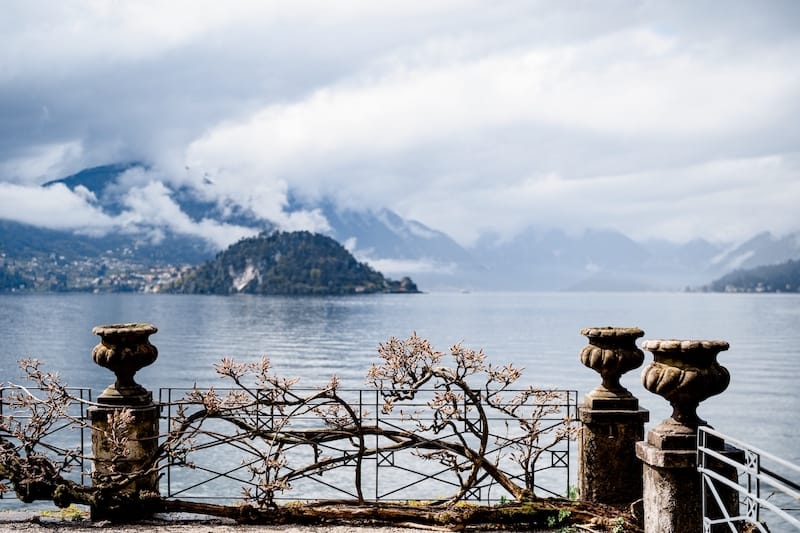 It was originally a convent in the 12th century but was later rebuilt in an eclectic style. The complex has had a long history but is currently owned by the Province of Lecco.
Please check its winter openings on the website below (it is only around 10 days per month in the winter season!) and if it is open, it will be open from 1030 until 1630 on those days.
You can learn more about it here.
Take a Lake Como Food Walking Tour
Another fantastic winter activity in Como is eating!
While many restaurants were closed for the season when I was there, you could definitely still find some open and this walking food tour will ensure you learn more about the local restaurants and cuisine even during the off-season!
Youʻll start the tour at Piazza Duomo and then head to the beautiful streets of Como.
Then, youʻll head to check out historic eateries and restaurants where youʻll get to sample some of the finest dishes.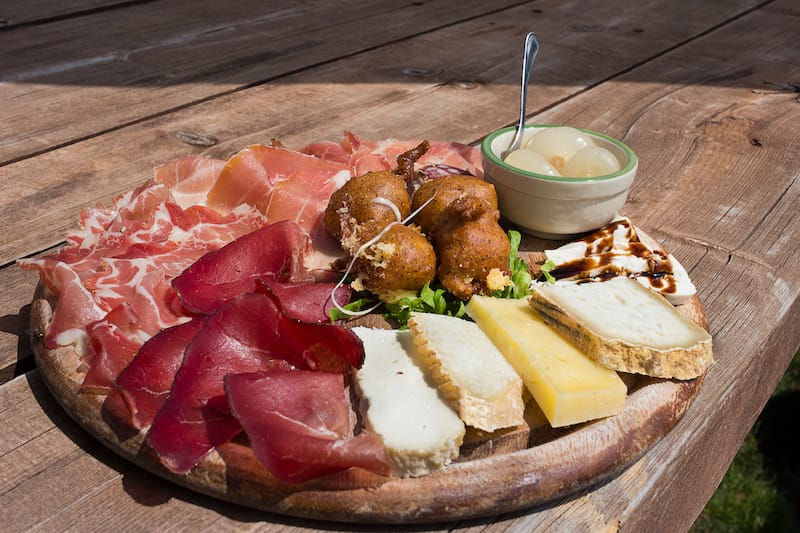 Youʻll also stop by a local butchery and enjoy a glass of wine with some cured meats. Other things youʻll get to try on the tour are pizza, polenta, sciatt (crunchy pancakes with a cheesy center!), and Nuvola cake.
And, in true Italian fashion, youʻll end the tour with an espresso.
This tour runs for around 3.5 hours and will need a minimum of 2 people to take place. Be sure to wear comfortable footwear!
>> Click here to check rates and availability
Take a Day Trip to Lugano
Switzerland is a popular tourist destination but I have noticed that people tend to overlook beautiful Lugano.
Lugano is located in the region of Ticino and is actually the third most important financial center in the country.
But, it sure doesnʻt feel like it. This is one of my favorite day trip destinations in Europe and one day I am going to get there for an overnight!
Lugano is located on the northern side of Lake Lugano and the place is nestled in the mountains and offers an Italian charm (and language) mixed with everything else youʻd associate Switzerland with and it leaves for one of the most interesting places to check out.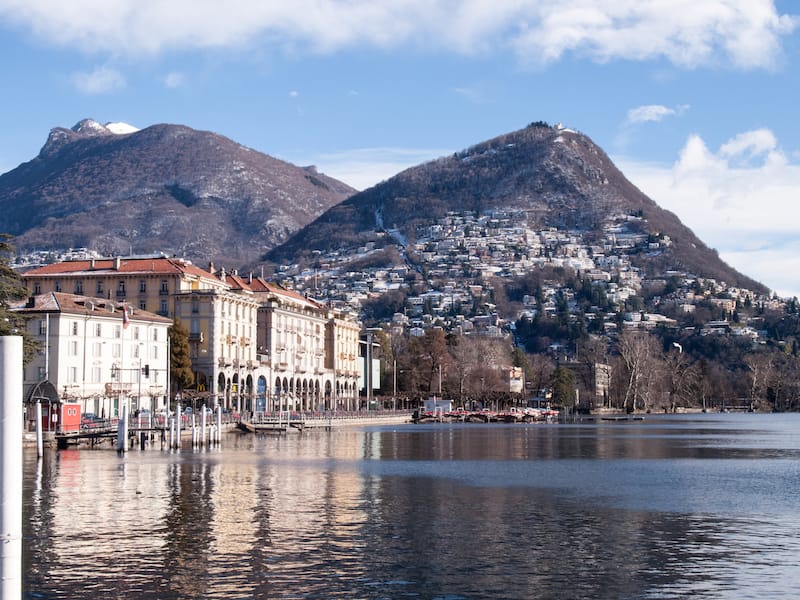 There are a lot of parks (like Parco Civico and the Belvedere Gardens) as well as museums you can visit.
I had a delicious meal at Bottegone de Vino when there (the prices are more Swiss than Italian, FYI) and finished it off with some Swiss chocolate in the city center.
Getting to Lugano from Como is quite easy and affordable.
The journey is around 35-45 minutes and there can be up to 45 trains per day, depending on the day! You can grab a train with Regiojet, Trenitalia, or SBB.
Get Cozy at the Christmas Market in Como
As part of the aforementioned Toys Town Festival in Como (Città dei Balocchi), you will also find a cozy Christmas Market there!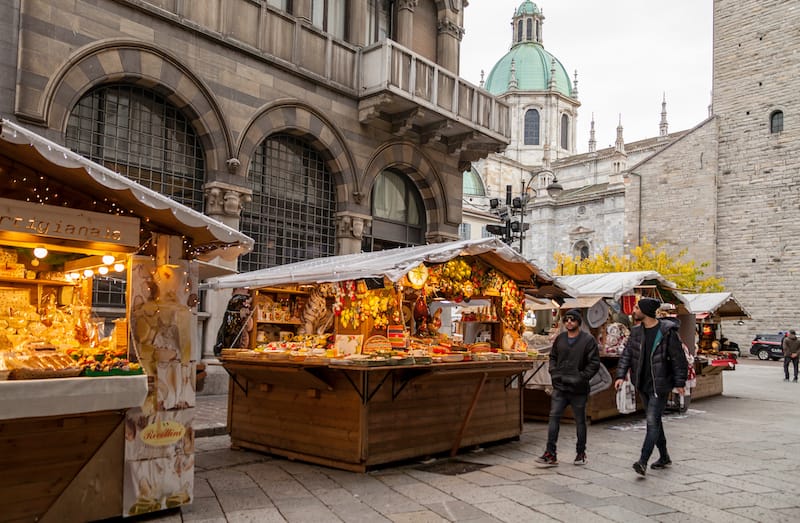 Piazza Cavour and Via Plinio morph into a winter wonderland during this time of year and from the end of November until early January, you can find up to 40 vendors with booths and stalls that sell food, toys, souvenirs, and more!
The markets last daily from around 0930 until 1930 (times are subject to change) and it makes for the perfect day trip from Milan!
Eat the Local Dish Pizzoccheri alla Valtellinese
A famous dish to try in Como is pizzoccheri alla valtellinese, or Pizzoccheri.
The dish is a type of tagliatelle that is made mostly with buckwheat flour (up to 80%!) and only 20% with wheat flour.
It comes from the Lombardy region of the country and is often served with a type of cabbage or Swiss chard and potatoes. It is typically layered with various Italian kinds of cheese such as Grana Padano and Valtellina Casera.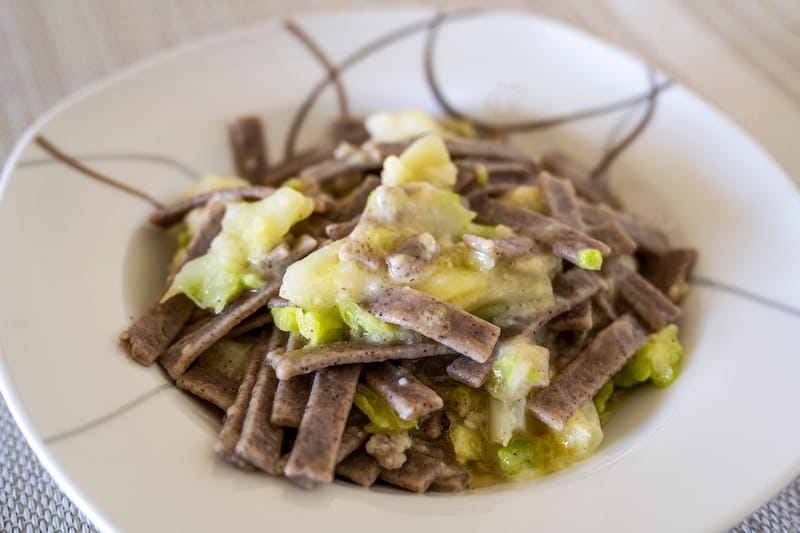 There are two celebrations for the dish, but they occur outside of the winter season… but, no worries! You can still eat the hearty Italian dish at various restaurants around Lake Como!
One notable place to try it is at Nando in Bellagio (found at Salita Mella 4).
Take a Luxury Helicopter Tour of Lake Como
If youʻre amped to see Lake Como from above and with a birdʻs eye view, definitely opt for this luxury helicopter tour over the region!
Youʻll head up in the air for 15-20 minutes and get a chance to check out famous celebrity villas and the gorgeous gardens (even though it will be winter – the villas and gardens are still incredible).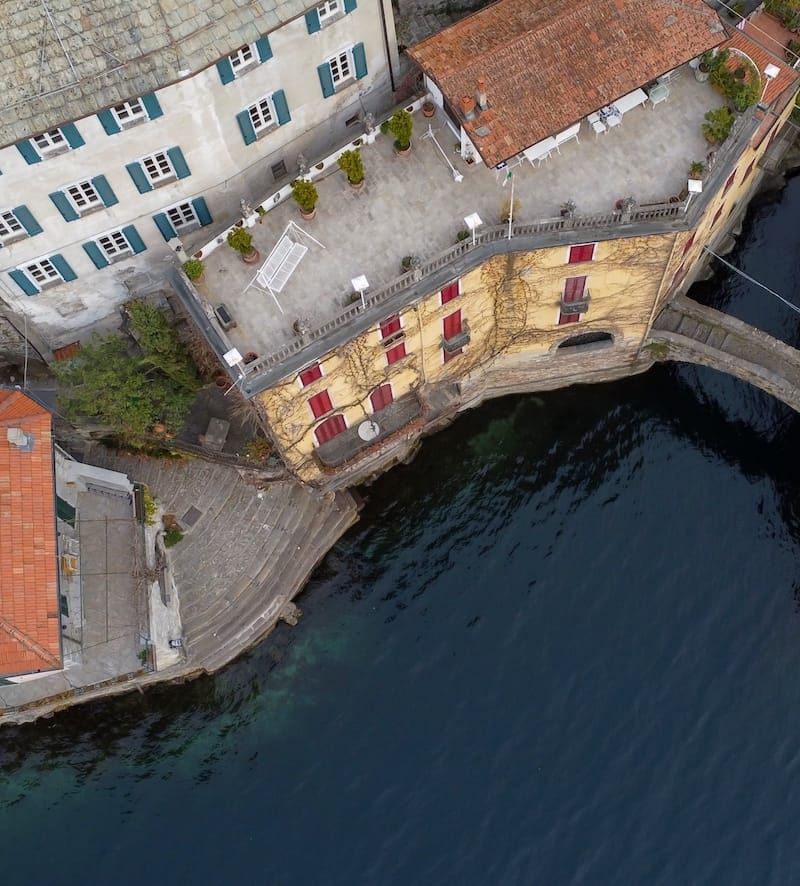 These helicopters are VIP-category ones and all flights adhere to the Civil Aviation Authority. Bring your passport/ID for the flight.
The meeting point will be at 22070 Cassina Rizzardi CO.
>> Click here to check rates and availability
Where to Stay in Lake Como
If youʻre looking for the top places to stay around Lake Como, here are some of them (village by village):
Did we miss any of the best things to do in Lake Como in winter? Let us know your favorite winter in Lake Como activities, excursions, restaurants, and more! Thanks!
More Italy Winter Travel Guides
Pin this Winter in Lake Como Guide