Milan's central location in the north of Italy at the foothills of the Alps makes it an amazing base to explore the north of Italy. This guide will take you through eight of the best day tours from Milan that you can take to experience (and eat!) the best of the region.
8 Incredible and Worthwhile Day Tours from Milan, Italy
Milan is a fantastic city and there are so much culture and history permeating through it that it is nearly impossible to see it all.
But, the city is also a bit chaotic and sometimes the best way to process what you have seen during your Milan trip is to take a jaunt away from the city and see something equally as amazing yet completely different at the same time.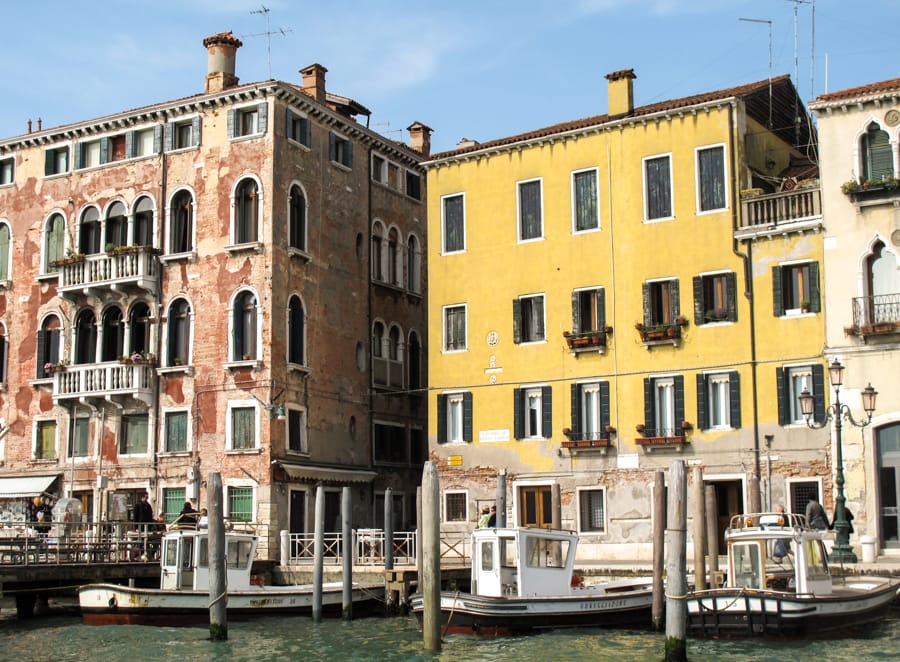 The location of Milan makes it a perfect place to launch yourself into some of Italy's most spectacular scenery and cities. There are plenty of Milan day tours that will take you out of the city into the countryside where you can explore mountains, huge lakes, and relaxing coastal regions.
This small break from Milan will help you appreciate the fashion capital even more and save you from spending too much money on its sophisticated and cools streets.
In this guide, I will take you through the best day tours from Milan. Each will take you to new and fantastic places where you can fall in love with even more of the wonderful country of Italy. Please note some of these tours are only available during the high season.  
Lake Como and Bellagio Day Trip (10 Hours)
Lake Como is one of the most beautiful places in the world and is a playground for the rich and famous. The huge lake is situated in the mountains and is an impressive deep blue in color that perfectly contrasts the heavy green foliage that saturates the mountains around the lake.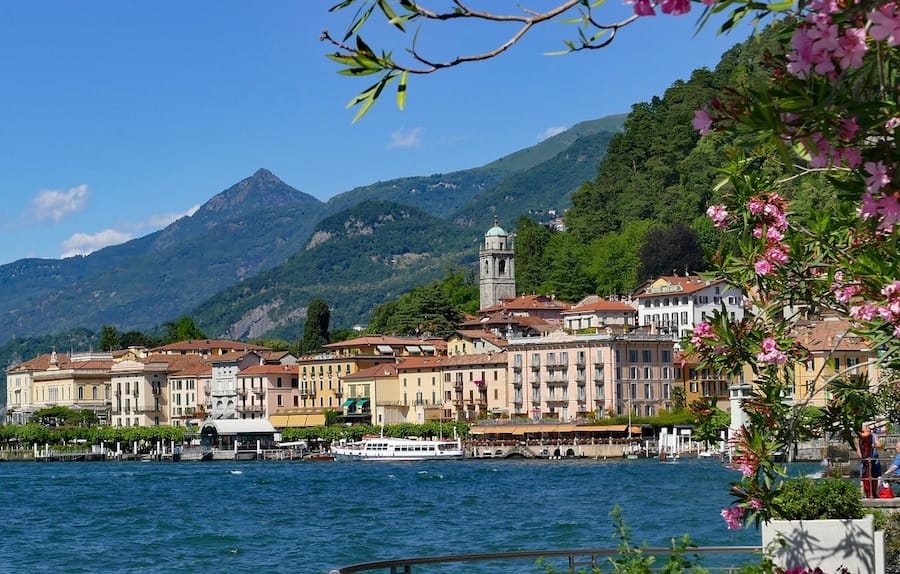 This tour will take you out of Milan to the beautiful city of Como where you will have a guided tour of the quaint streets and stunning architecture.
During the summer months (April-October), you will head out onto the lake to enjoy a two-hour cruise where you will visit the stunning town of Bellagio. Bellagio is located in the middle of the fork of Lake Como and offers a stunning panoramic view of the lake.
Winter tours (November – March) only feature a one-hour cruise of the lake and instead of heading to Bellagio, you will take the funicular up to Brunate, a beautiful little village that is home to some of the best vantage points of the lake as it is situated high up on the hill in a truly stunning place.
The tour lasts 10 hours and you will need to meet at the designated meeting point. There is no hotel pick up available.
⇒ Click here to check tour prices, dates, and itinerary details
Check out the Cinque Terre Region (14 Hours)
Take a day trip to the Cinque Terre region where you can enjoy all the Ligurian coast has to offer. The Ligurian coast is an incredibly stunning region of Italy where you will see colorful villages perched on top of rocky cliffs.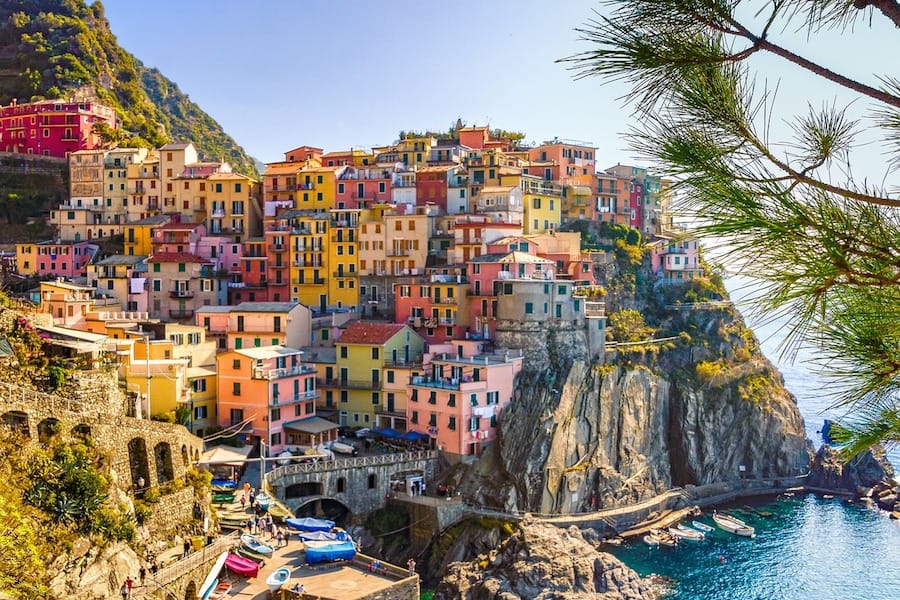 You will head to the coast on a luxury bus (coach) to the town of Portovenere. This small town boasts amazing views of the surrounding area and is the perfect way to start the day off as you marvel at the impressive scenery that will be basking in the Mediterranean sun.
You will then head out on a boat trip to see five vibrant villages perched on the rocky cliffs. After viewing these postcard-perfect towns, you will head back to shore for some lunch (not included in price) and further exploration.
After lunch, you will take a train journey to Vernazza or Manarola where you will have free time to explore before heading back to Milan. This is one of the best Cinque Terre tour options.
The tour lasts 14 hours and includes everything in the price, except for meals and drinks. You will need to meet the tour in the center of Milan as there is no hotel pick up available. The tour only runs during the high season.
⇒ Click here to check tour prices, dates, and itinerary details

Bernina and St. Moritz, Switzerland Day Tour from Milan (12.5 Hours)
On this amazing tour, you will experience one of the most jaw-dropping train journeys in the world. Taking you from the Mediterranean town of Tirano on the Italian/Swiss border, the Bernina Express will take you high up into the Alps to the mountain resort of St. Moritz, often rated as one of the best places to visit in Switzerland.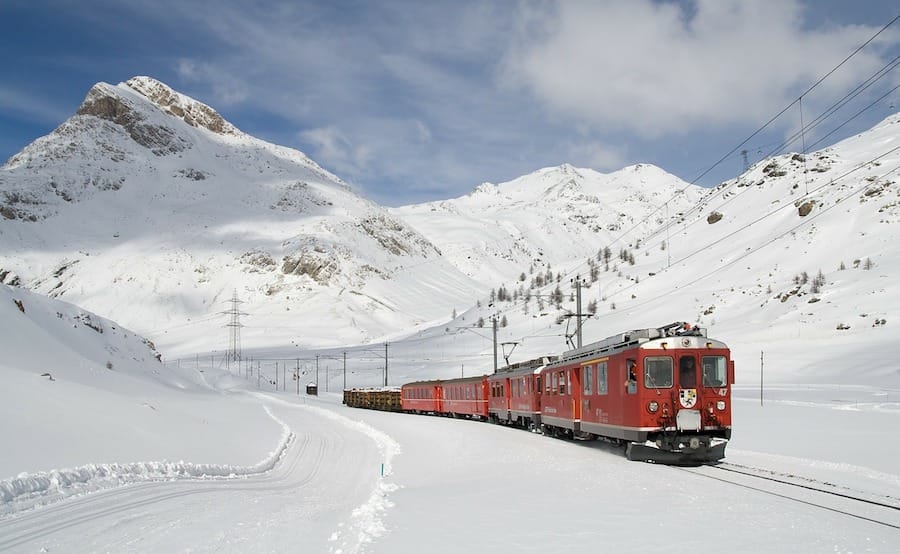 The Bernina Express is a UNESCO World Heritage journey and involves the steepest incline in the world. The beautiful, bright red train will take you on a journey that lasts for around two and a half hours. You will pass by stunning glaciers, impressive mountain passes, and cerulean lakes.
Once you arrive in St. Moritz, you will have time to explore this world-famous town known for its alpine resorts and for having some of the best skiing and snowboarding in the world. Within merely two hours, you will go from palm trees to snow-capped mountains as the train works its way uphill.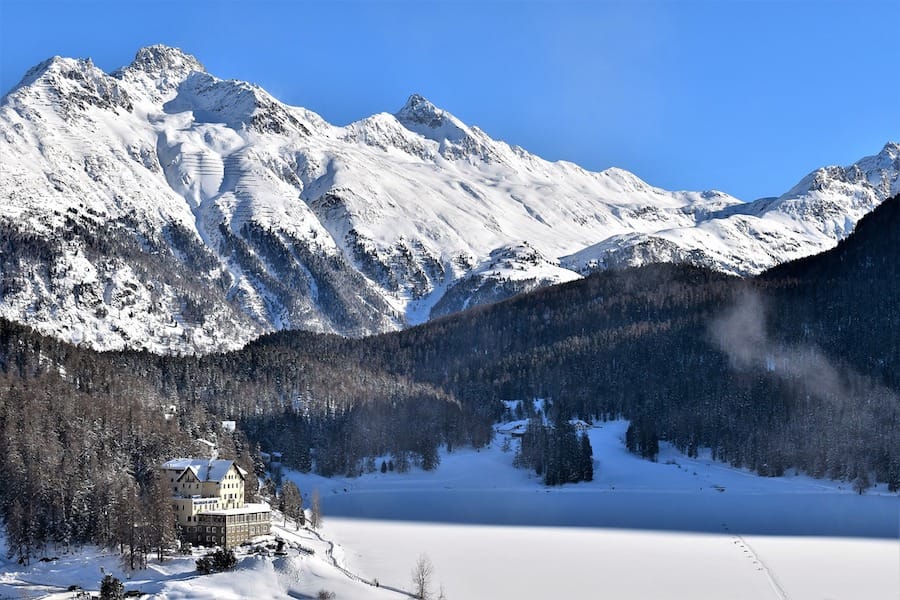 The Milan day tour includes your reservation for the Bernina Express as well as bus/coach transfers to and from Milan. You must bring your passport with you as you will be crossing international borders, even though it likely won't be checked due to Schengen rules.
The tour runs year-round and you should dress appropriately for the weather even in summer as St. Moritz will be colder than your starting point.
⇒ Click here to check tour prices, dates, and itinerary details
Lake Como with Bellagio and Lugano Day Trip (10 Hours)
Take a day trip to impressive Lake Como in Italy and Lake Lugano in Switzerland. These super charming lakes are home to gorgeous lakeside towns and villages amidst impressive alpine backdrops.
The tour will take you to Lake Como where a guide will talk you through everything you will see during the two-hour cruise of the lake. The lake has been used as a setting for James Bond films and Star Wars: Attack of the Clones. You will then stop off at Bellagio, a scenic town on the edge of the lake.
From Lake Como, you will head over into Switzerland and visit the quaint town of Lugano, where you can check out the cultural sites or head to the shopping area and fill yourself up with some of the world's most delicious chocolate.
I pretty much ate my weight in white chocolate when I was there. I really hope you do the same.  Click here to check out the best Airbnbs in Lugano if you change your mind and wish to stay overnight!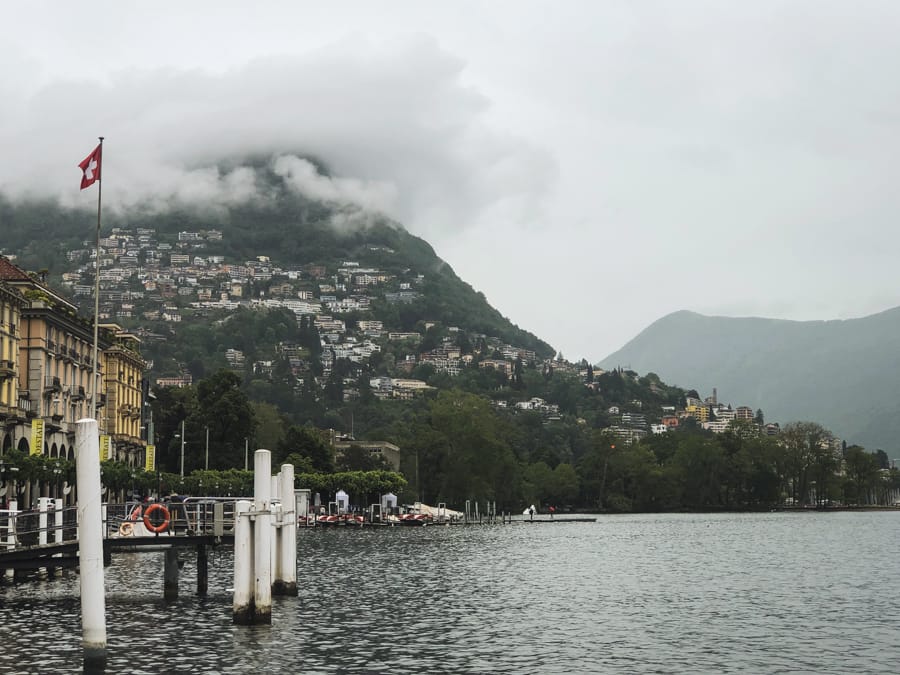 The tour lasts for around 10 hours and does not include hotel pick up or any food and drinks. You should carry your passport as you will cross international borders. If you require a visa to enter Italy, this should also cover Switzerland as it is part of the Schengen zone despite not being in the European Union.
⇒ Click here to check tour prices, dates, and itinerary details

Full-Day Bus Trip to Verona and Lake Garda (12 Hours)
For those who are fans of Shakespeare, take the opportunity to visit Juliet's balcony in the historical town of Verona followed by a trip to scenic Lake Garda, Italy's largest lake. A lovely mixture of culture and scenery, this tour will leave you in awe of the incessant magic that Italy exudes.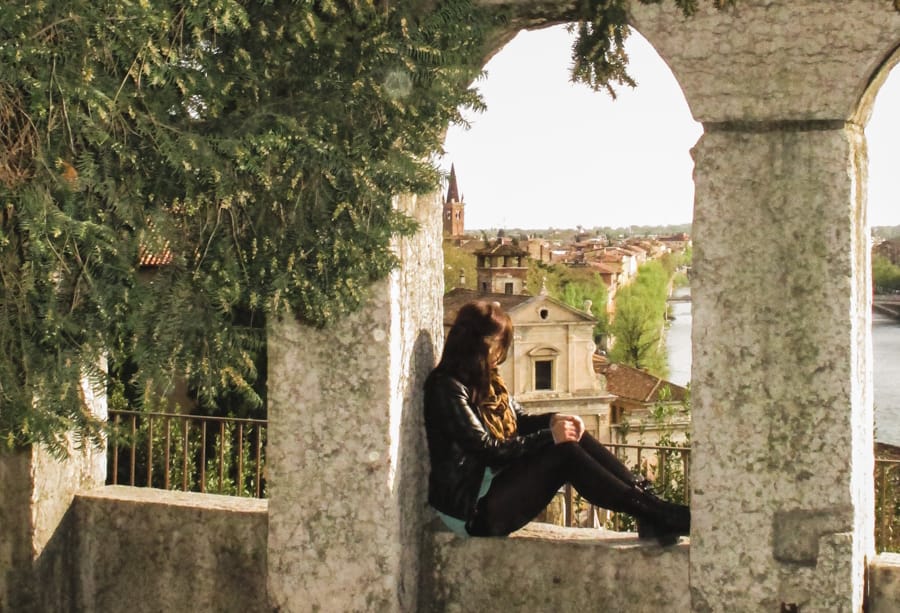 This tour will head from Milan to Verona where you will visit Juliet's Balcony and have a chance to proclaim your love for someone else (or hate for them). In former times, people stuck notes on the walls around the balconies in the hope to find their true love which inspired the cheesy film Letters to Juliet.
However, this is now illegal and you can be slapped with a €500 fine. After visiting the star-crossed lovers' balcony, you will explore the ancient Roman ruins of Verona and explore its rich history.
After exploring Verona, you will head to Lake Garda to spend the afternoon relaxing on a cruise around the lake. Once the cruise is done, you will disembark at charming Desenzano, a resort town where you can walk around and enjoy amazing Italian gelato in the sun.
The tour lasts around 12 hours and includes everything except meals. You will need to make your way to the meeting point to start the tour because it does not include hotel pick up.
⇒ Click here to check tour prices, dates, and itinerary details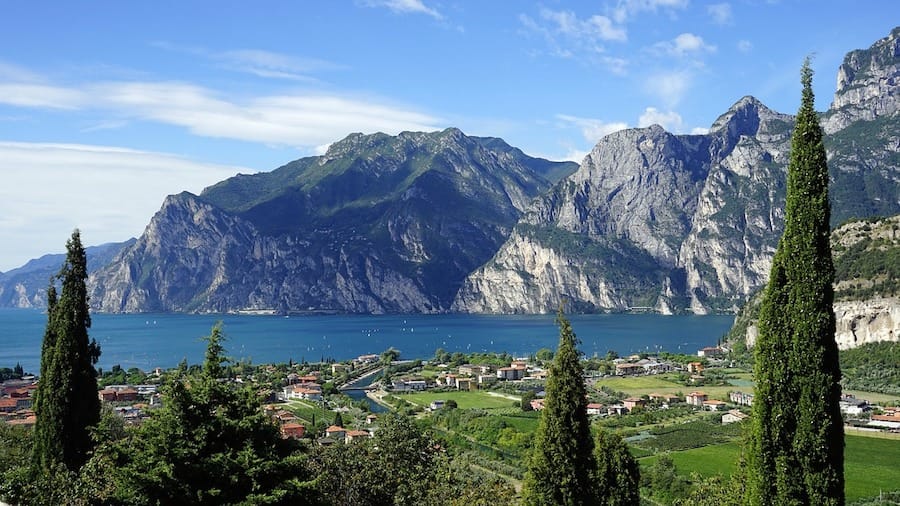 Venice: Full Day Trip from Milan with Guided City Tour (14 Hours)
Head to one of the most romantic cities in the world, Venice, on this exciting day tour from Milan. You will be able to experience first hand why the city is revered by lovers the world over. You will be able to explore the floating city by both foot and boat to fully appreciate all it has to offer.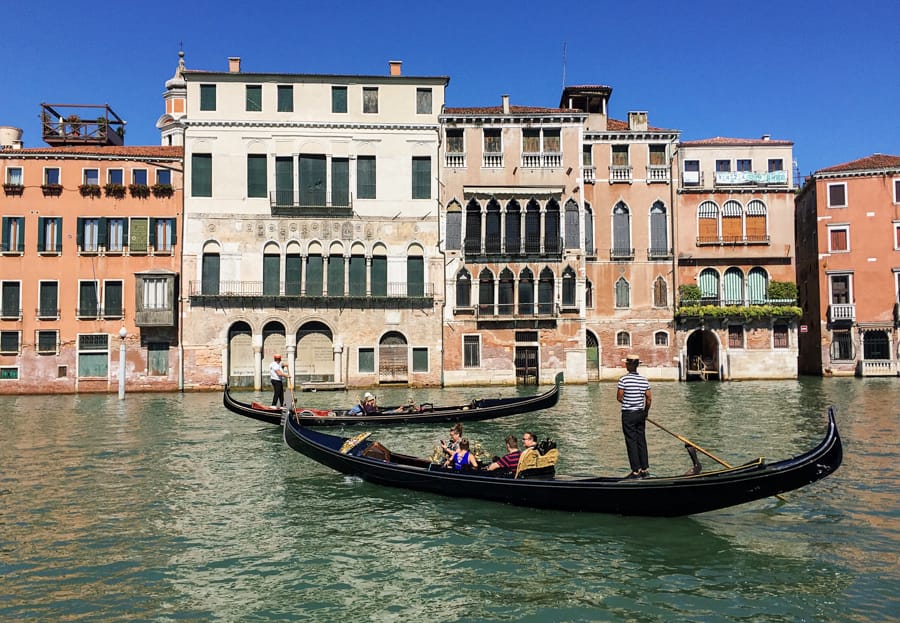 You will set off from Milan to the beautiful city located on the Adriatic Sea. Once you arrive, you will enjoy a 2-hour boat trip through the Venetian lagoon and experience the wonders of Venice from the water.
After the boat ride, you will take a guided walking tour around the city's winding streets and network of canals.
Your informative guide will talk you through how this city became one of the wealthiest in the world and how this caused the impressive array of architecture you see in the streets today.
After the tour, you will be given free time to walk the streets at your own pace, visit museums, or even take a romantic gondola ride through the canals.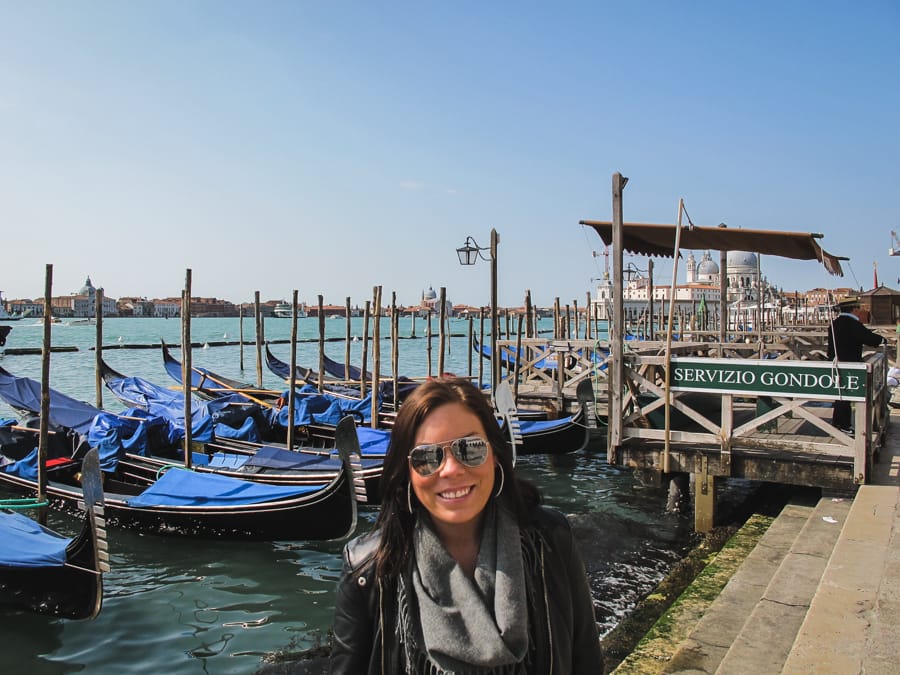 The tour lasts for 14 hours and includes all transportation and activities in the morning. Activities done during your free time will be at your own expense. Lunch is not included in the price.
You will need to meet the Milan day tour group at the designated pick up point since hotel pickup is not an option.
⇒ Click here to check tour prices, dates, and itinerary details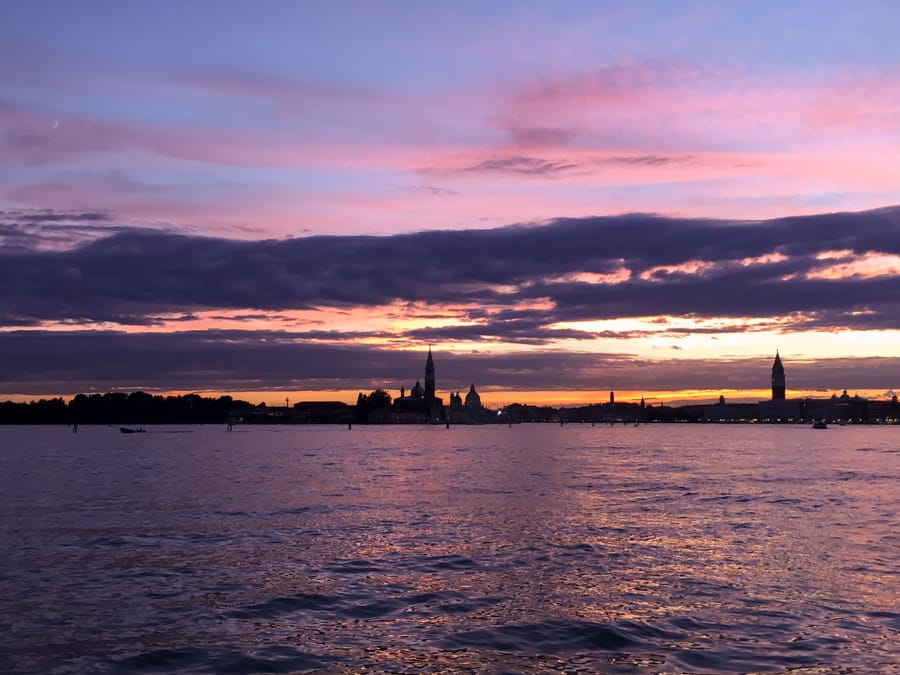 Barolo and Spumante VIP Wine Tour for Small Groups (10 Hours)
Italy has some of the finest wines in the world- from gorgeous reds to refreshing and sparkling, white wines, there is a wine for all occasions and tastes.
For those wanting to enjoy an immersive wine experience, this is the perfect tour for you. You will spend the whole day visiting amazing vineyards in the designated UNESCO World Heritage areas.
From Milan, you will head out to the UNESCO wine growing regions of Monferrato and Langhe, both located southwest of Milan. Once there, you will go to various vineyards to try famous wines from the region such as Asti, a sparkling white wine similar to Champagne and Barbera, a delicious full-bodied, red wine.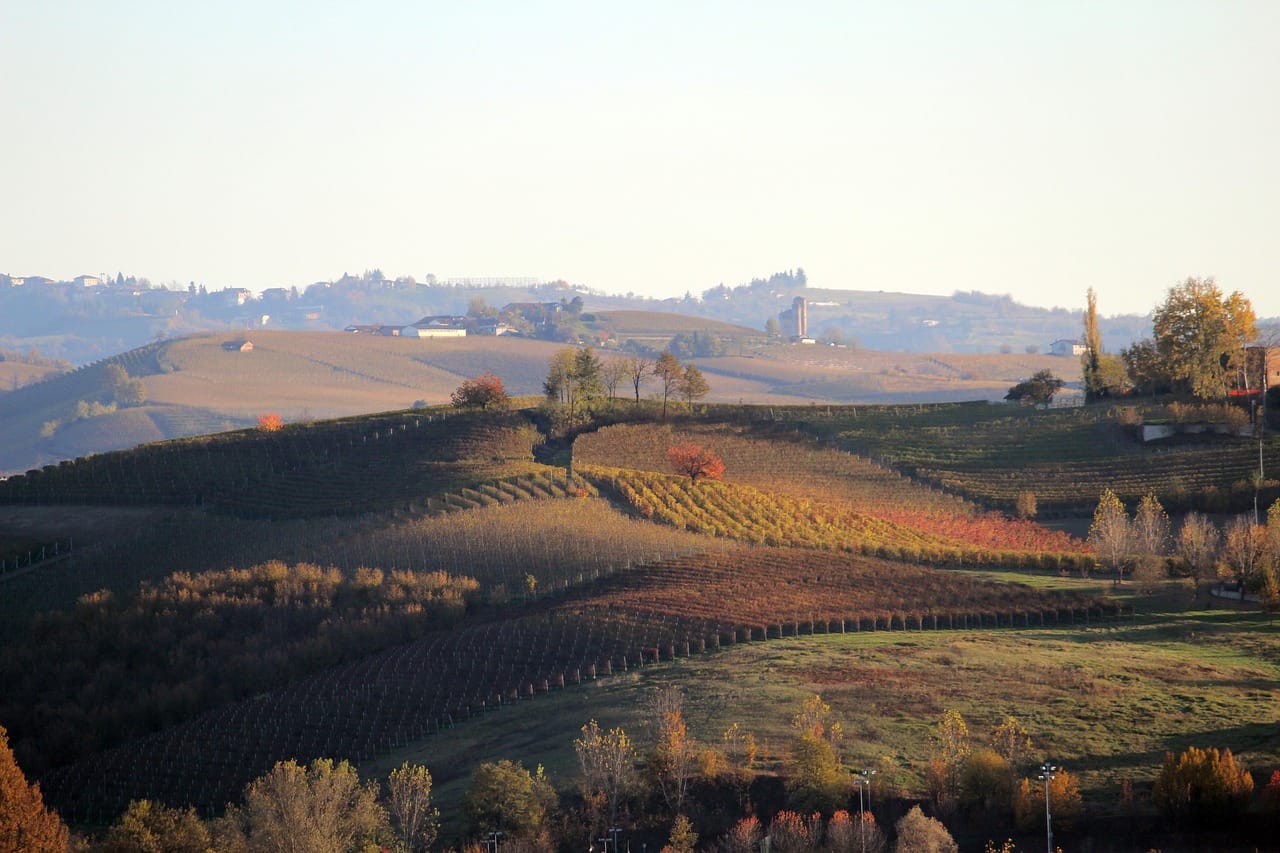 In Monferrato, you will visit the renowned subterranean "cathedrals" where wine is left to ferment 100m underground in these cold dark limestone cellars.
Lunch consists of local dishes and a grappa tasting session from a local family-run producer. After lunch, you will tour further vineyards in Langhe and enjoy impressive views over the vineyards from a castle. Your day will end tasting Barolo, a red wine that is considered to be one of the best in the world.
The tour lasts for around 10 hours. The price includes all activities and lunch and drinks. You can request hotel pick up or drop off or alternatively, you can meet the tour at the designated pick up point.
⇒ Click here to check tour prices, dates, and itinerary details
Genoa and Portofino Guided Day Trip from Milan (12 Hours)
Take a magical day trip to Genoa and Portofino where you will discover some of Italy's most idyllic coastal towns and harbors. The tour will take you to Genoa, Italy's sixth-largest city and former home of world-famous discoverer Christopher Columbus. 
You will also visit Portofino which is known for being an affluent seaside city with views for days.
You will start your day off by traveling to Genoa. You will learn all about the rich history of this city on a guided walking tour. You'll have a lovely lunch in Genoa at one of the many high-rated restaurants in the city.
After Genoa, you will take a cruise to Santa Margherita and take in the views of the gorgeous seaside harbor. You will continue on to the charming town of Portofino where you will have a chance to marvel at its colorful and photogenic harbor lined with fishing boats. 
The tour lasts for 12 hours and includes all modes of transportation and guided tours. You will need to meet the tour at the designated meeting point because there is not a hotel pickup option.
⇒ Click here to check tour prices, dates, and itinerary details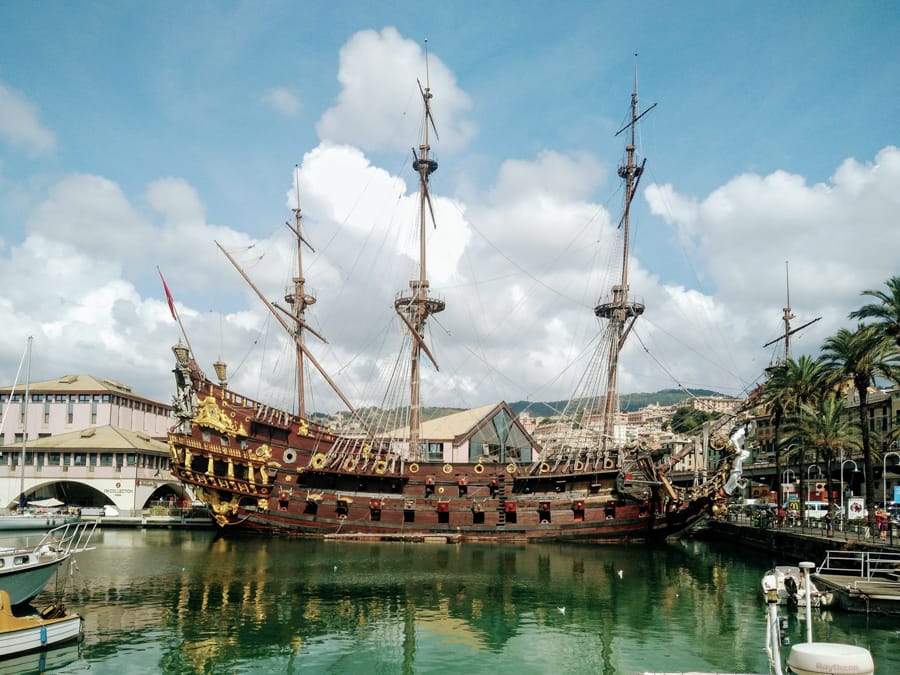 There are so many epic Milan day tours that you can choose from and, in reality, you can base yourself in Milan for a week and just take several day tours while there with such ease.
I hope this guide gives you some of my recommended suggestions and helps you plan your Northern Italy trip!
Looking to head to Turin independently? Click here for my guide on how to get from Milan to Turin.