Although winter isn't the most ideal time for travel, visiting Rome in winter will prove to be a magical experience, one unlike any other.
In this guide, you will be able to check out all the main attractions without so many tourists, along with a few special celebrations like Christmas and New Year.
Read on to find out more about our top picks for things to do in Rome during the winter!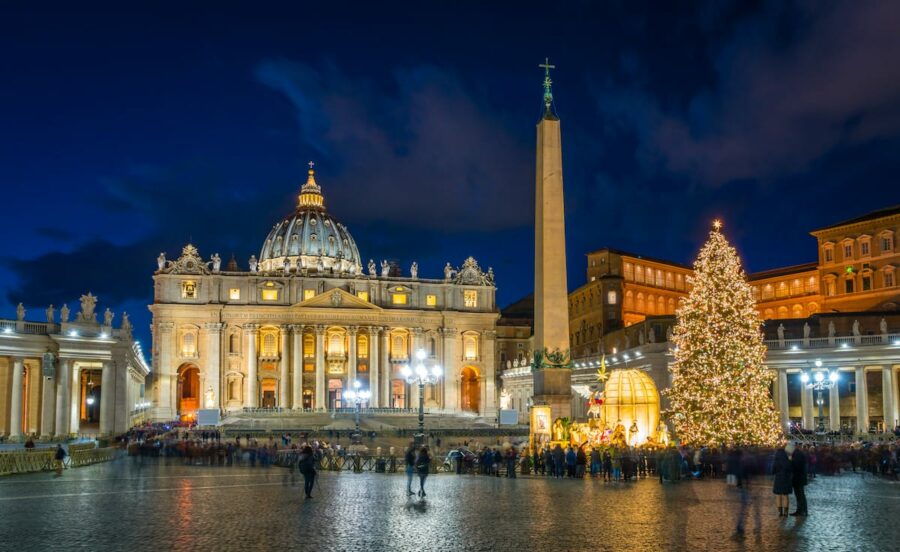 Did we miss any cool things to do during winter in Rome? Let us know your tips in the comments!
Weather During Winter in Rome
The winter season in Rome is not too cold. It lasts between November and March for the most part, and many days are sunny and mild.
However, it can get rather cool at night (especially if you are spending January or February in Rome).
When it nears spring in Rome, temperatures definitely start to get a bit more comfortable in the evenings!
The temperatures tend to range between highs of 12-5 C (54-59 F), with lows near freezing (0 C or 32 F). So be sure to pack appropriately for the nights and days!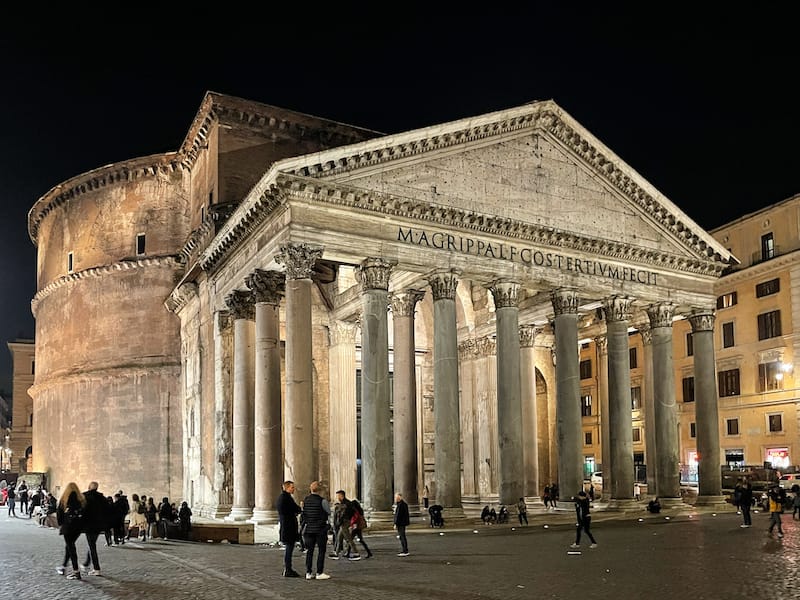 January in Rome tends to be the coldest month of the winter (but it might also be when the Colosseum is least-crowded, on the plus side!).
I spent December in Rome last year for a few weeks and I can say that rain was quite prevalent.
I experienced far more rain when down in Naples in winter… but Rome had its fair share!
How to Get to Rome
When they say ʻall roads lead to Romeʻ, they really mean it! Rome is super centralized and easy to get to!
You can fly there through Fiumicino (better connected to the city) or Ciampino.
Alternatively, you can book a train from other cities in Italy and Europe with Omio. I think I can even get to Rome rather easily from Germany and Northern Europe with a connection in Milan!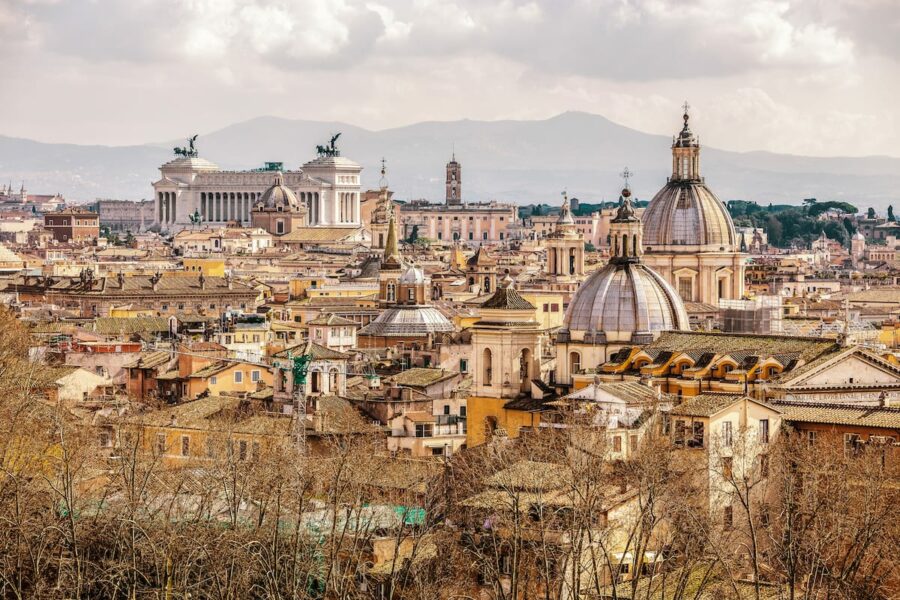 Best Things to Do in Rome in Winter
Spend Valentine's Day in Rome
Love is in the air! As the birthplace of Saint Valentine, Rome is the perfect place for Valentine's Day.
The weekend before February 14th, enjoy the Chinese New Year festival and the Roman carnival, and take a moment to make reservations for the following week's holiday in advance.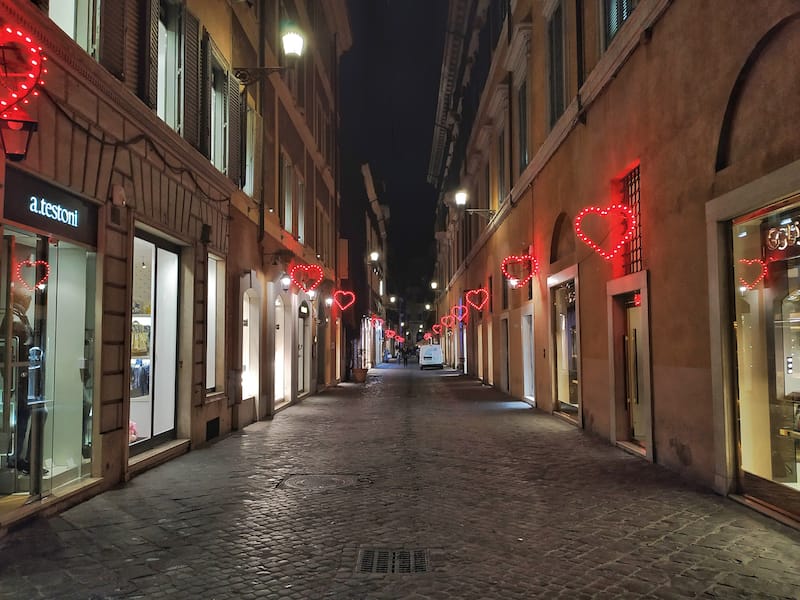 On the day of love, grasp your Venus' (or Vulcan's) hand and grab a romantic bite or pose by classic Roman attractions to snap cute couples' pictures.
Share a gelato, take a passionate stroll, or enjoy a discovery tour together.
If you're up for an adventure, row a boat on the lake or rent a bike to whiz through the Villa Borghese.
Hop on a tram and cuddle up with your sweetheart for a sense of nostalgia.
Take a Magic Christmas Tour of the Vatican
During the holiday season, relish in a Magic Christmas Tour around Vatican City. Visiting the Vatican is one of the essential things to do in Rome any time of the year, but especially during the holidays!
Just over 100 acres in size, this Catholic country prides itself as the smallest nation in the world and is led solely by the Pope.
Here, Christmas lasts from December 8th to January 6th, or from the Immaculate Conception to the Epiphany.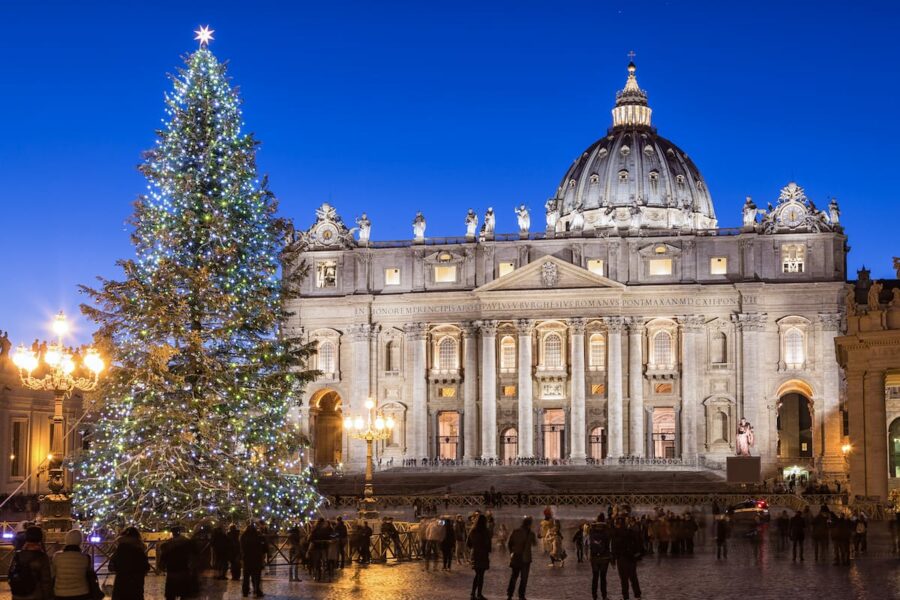 In early December, St. Peter's Square unveils a heartwarming presepio, or nativity scene, and lights up a traditional Christmas tree.
Furthermore, the Natale del Signore, or midnight mass inside of St. Peter's Basilica, is always broadcast internationally and is free to attend.
However, book all tickets or tours in advance, as the Vatican hits its tourism peak during Christmas time. Keep an eye out for la Befana, or the Italian Santa Claus!
>> Click here to check availability
Explore the Christmas Markets In Rome
Watch winter magic come alive at the various Christmas markets in Rome! Truly, there is nothing like spending Christmas in Rome!
First, the Auditorium Parco della Musica boasts the Christmas World market, which depicts Christmas atmospheres in Rome, Paris, and London.
Delight in the local vendors offering sweets, artwork, chestnuts, and artisanal crafts. There are even festive holiday rides, live performers, and a nativity scene.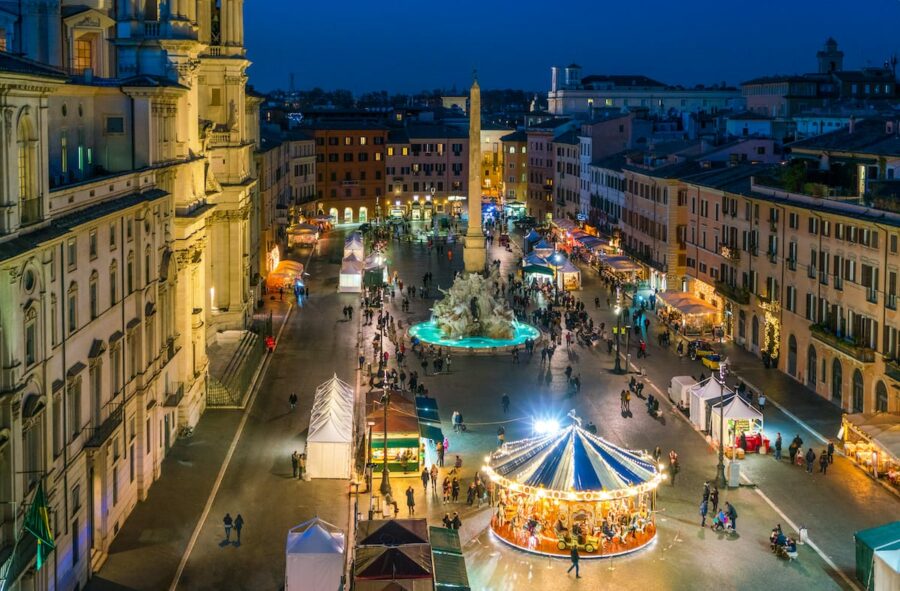 Perfect for any angel, the Spazio Natale or Solidarity Christmas market at the Emergency Infopoint presents a variety of trinkets and even handcrafted goods from abroad.
All profits are then sent to less fortunate nations, upholding the Christmas tradition of charity.
Lastly, check out the endearing year-round Piazza Mazzini Christmas fair market.
With its fifty exhibitors, the vintage shop presents bags, ceramics, furniture, plants, handicraft cribs, and children's clothes.
Have a Glass of Wine at Glu Glu
One of our favorite discoveries on our winter trip to Rome was Glu Glu, a brand new wine bar that opened in the Centrocelle neighborhood (where Megan and I stayed on this trip).
The enoteca was opened by a local guy who was dating a Californian girl and he spoke exceptional English which made the entire atmosphere inviting and social.
We met many people there and the wine was fantastic. They even had an array of orange wines.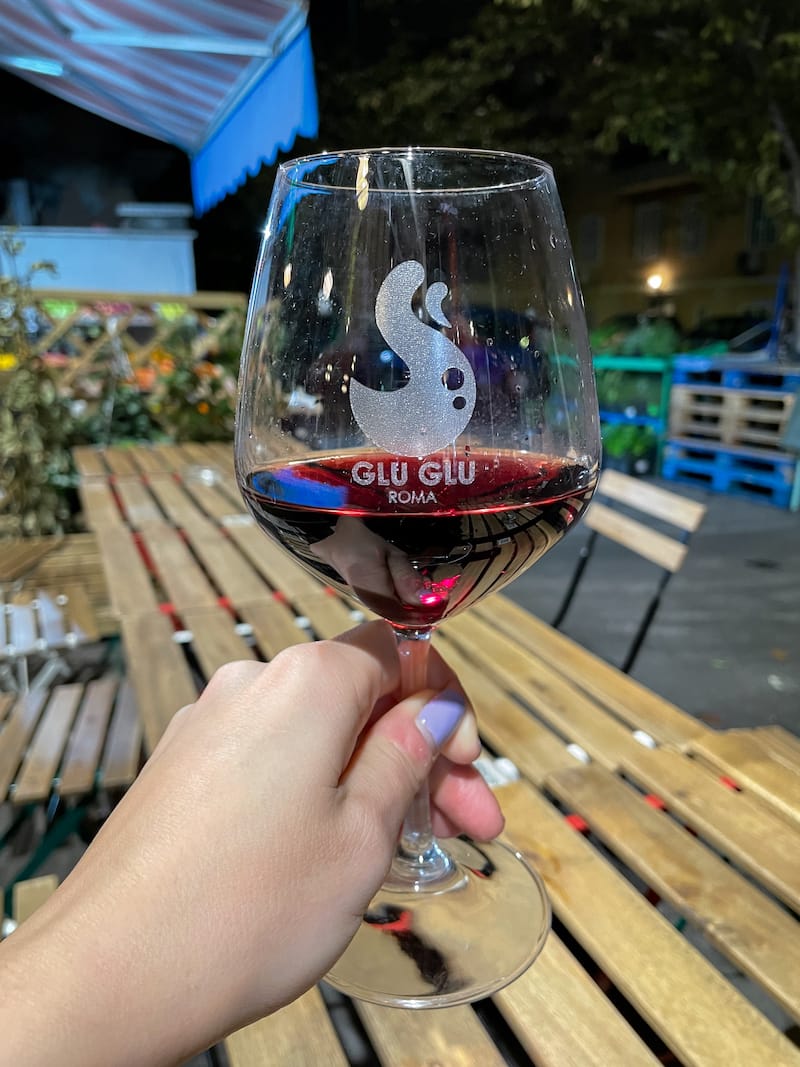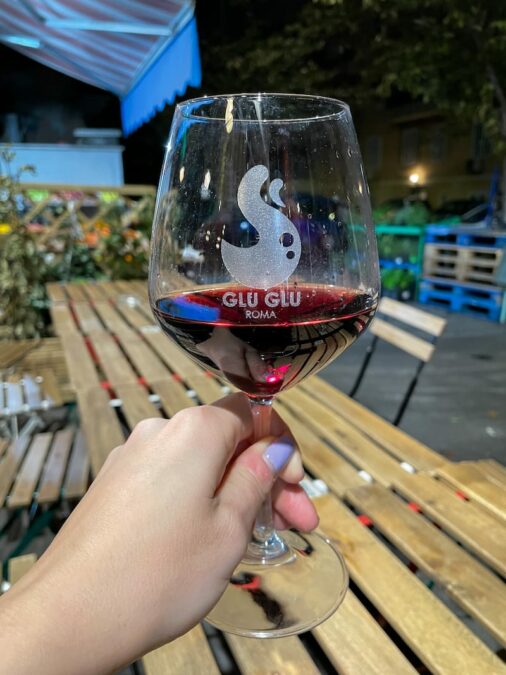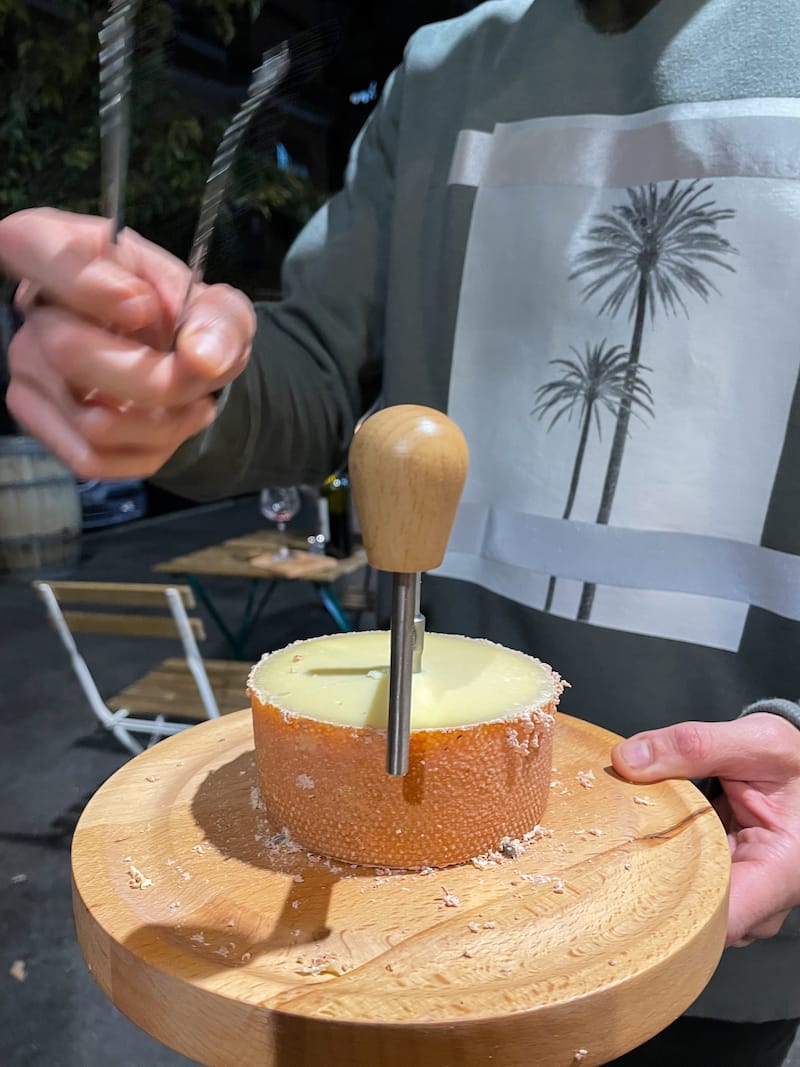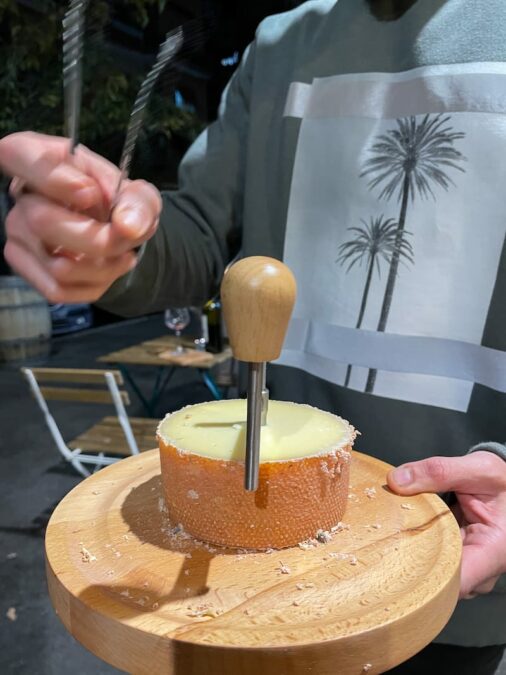 There is outdoor and indoor seating (luckily, it was warm enough for us to sit outdoors when there!)
The best part about Glu Glu (which is supposed to be the noise someone makes when they gulp down wine!) is that it never once felt pretentious.
It had such a social, open-minded vibe to it and they even have live music on certain days of the week. If you are in this area… definitely head out there! Be sure to get one of their charcuterie boards!
Address: Via Dei Frassini 42
Get Cozy with a Cup of Coffee
If it's too early to drink vino, then have some Italian caffè! Rise and shine and dash over to Faro – Luminari del caffè.
Here, you can even get a classic Italian coffee blend for merely 1 Euro or try foreign flavors such as Sensebo from Ethiopia. The breakfast spot also offers soups, salad, wraps, and Tiramisu.
Be sure to also try Pasticceria Andreotti in Rome. Explore the selection of pastries available, especially the Pasticcini or Italian small cakes.
Lastly, with its period artwork, wooden paddling, and old-style machines, the Sciascia Caffè emanates the perfect vintage vibe.
The century-old café is renowned for its espresso served in a porcelain cup with melted dark chocolate.
In addition, enjoy its fruity snacks, including the Orange granita from Sicily.
Go to Castel Sant'Angelo for Some Ice Skating
Even if snow is a rare occurrence in the Mediterranean region, ice skating in Rome is perfect for a winter adventure.
Head over to the rink near the Piazza Adriana (or the "grizzling village") and the Tiber River for an unforgettable experience.
Nearby, you will discover a cozy Christmas market offering holiday lights, a magical atmosphere, sweets, and wine.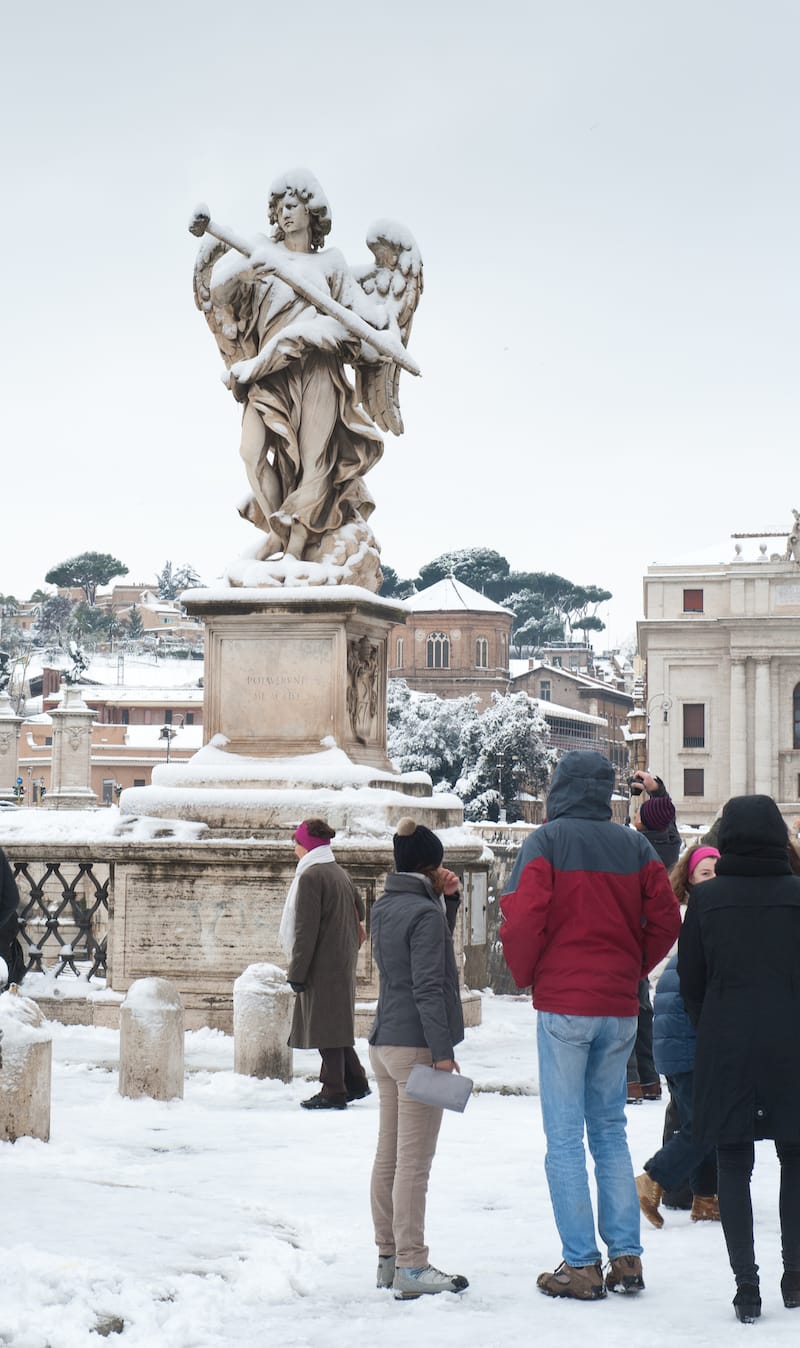 Interestingly enough, the ice arena is established by the Castel Sant'Angelo, or a 2nd-century mausoleum built by Emperor Hadrian.
The cylindrical building was converted into a fortress during the 5th century and even contains prison cells, chapels, courtyards, and apartments in its plan.
There is also a statue of Archangel Michael, as the Pope of the time claimed to have seen him in the flesh.
Drink All the Hot Chocolate in Rome
No matter the weather, hot chocolate is always a good idea!
Since 1878, Venchi has been quite the hotspot for delectable cioccolata calda (hot chocolate!).
This vintage spot offers bags of hot cocoa mix, chocolate liqueurs candy, and even chocolate cigars, or cigarette-shaped and sugar-filled treats.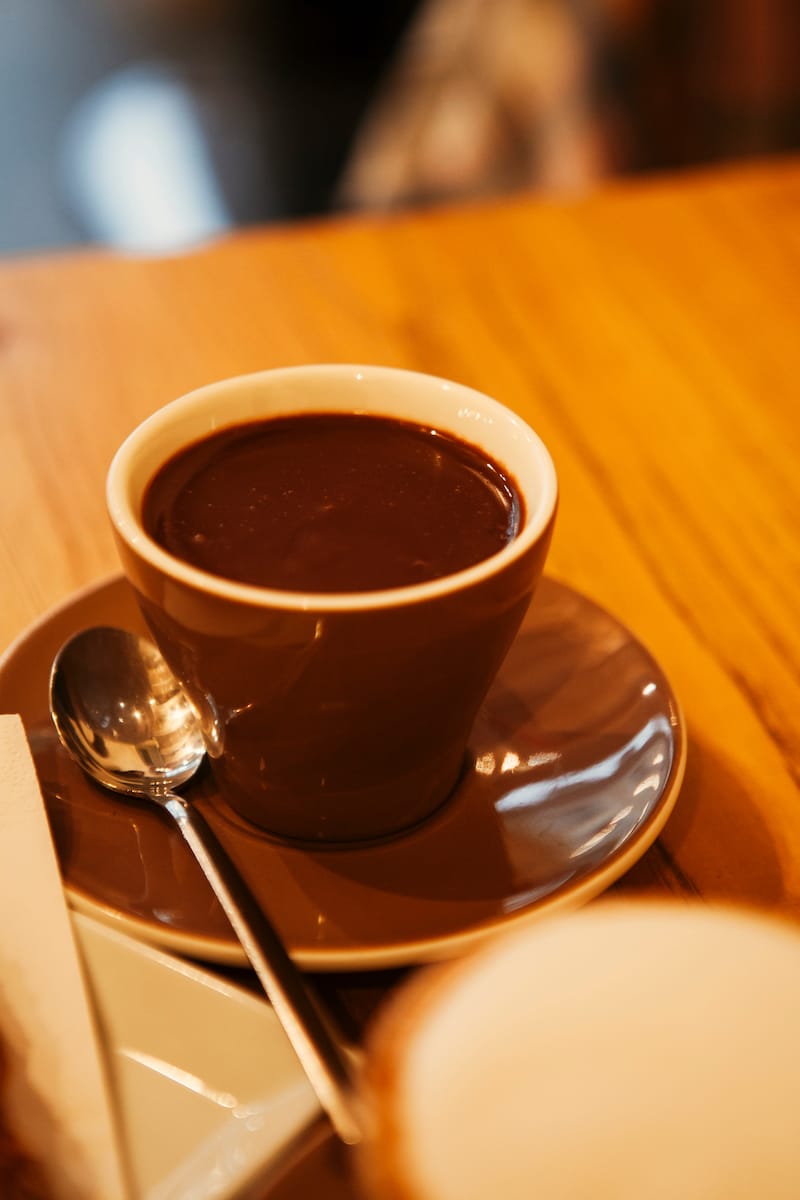 Other sorts of specialties involve mint, pistachio, hazelnut, and almond flavors.
Also, apart from its gelato and cones filled with chocolate or white milk at the bottom, La Romana is renowned for its tasty hot chocolate.
Be sure to indulge in the cafe's cakes, crepes, and tiramisu in little jars as well.
As a final stop, the cozy Barnum Cafe is proud to be vegetarian, vegan, gluten-free, and is best known for its hot chocolate with soy milk.
Stroll through the Borghese Gallery
Developed by Cardinal Scipione Borghese, the Villa Borghese is no ordinary public park, as it also comprises the Rome Zoo, several museums, a globe theater, fountains, a water clock, monuments, and the temple of Aesculapius.
As a cherry on top, the Villa Borghese galleries manifest as the pinnacle of the site's sheer beauty. The ground floor displays intricate mosaics and captivating sculptures dating from the first to the third centuries AD.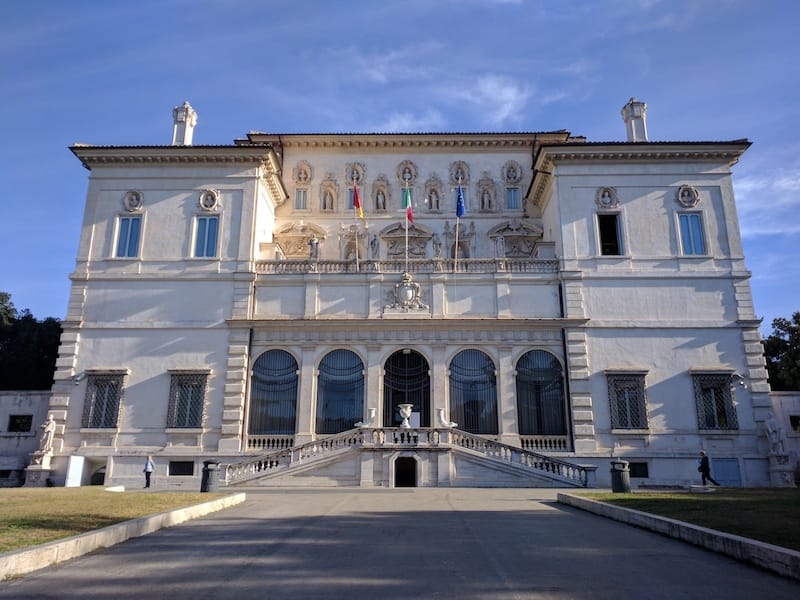 Drop by the second floor for paintings by renaissance virtuosos such as Caravaggio, Titian, Canova, Raphael, and Rubens.
Take a look at the magnificent 16th and 17th-century sculptures by Gian Lorenzo Bernini.
Please don't forget to book all tickets online or by phone in advance, as only those with pre-paid admission are admitted.
>> Click here to check availability
Visit the Colosseum, Roman Forum, & Palatine Hill
Rome: Home of valiant warriors, bloodthirsty rulers, and incredible historical relics. While on tour, first visit the world-renowned ancient tourist site, the Colosseum.
This glorious amphitheater was utilized for gladiator fights and hunts of wild animals. Shows were free and seating was determined by class.
Right next door, you will find the multipurpose Roman Forum, dating back to 500 BC.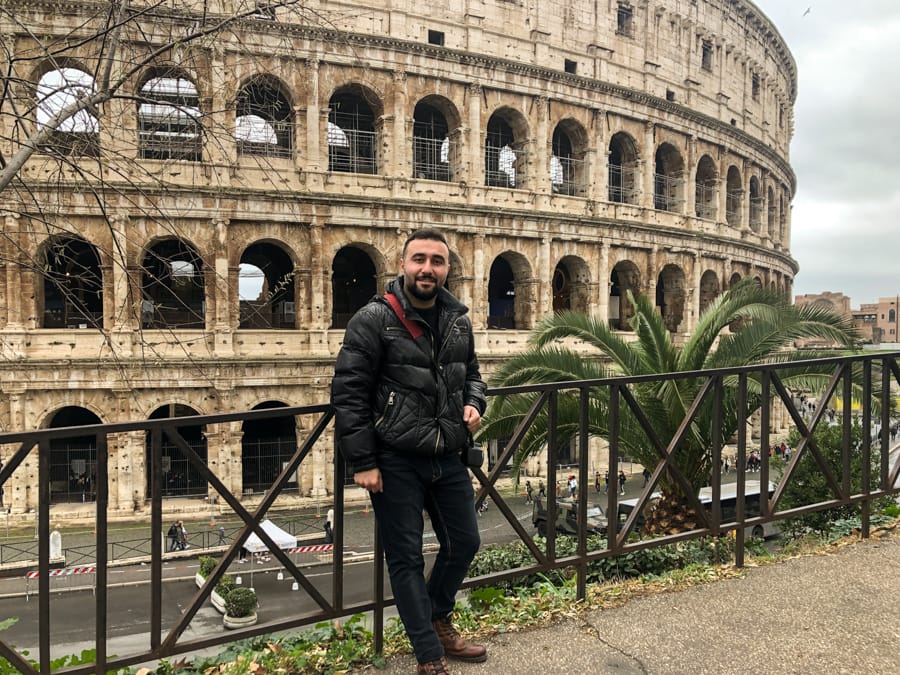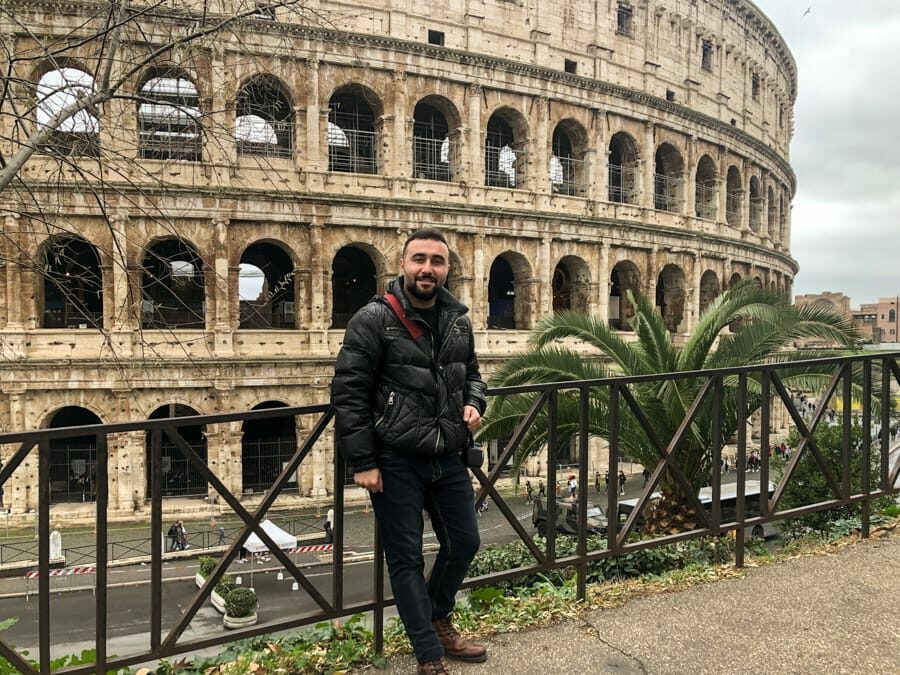 Despite being initially used as a market, this rectangle-shaped area was used for business meetings, public speeches, criminal trials, educational events, and religious ceremonies.
Merely 40 meters above the Forum, the Palatine Hill (the 7th hill of Rome) is where the most elite citizens lived, as it includes houses of Roman nobility, the Farnese gardens, the Palatine museum, and the Hippodrome of Domitian stadium.
>> Click here to check availability
Shop at the Indoor Market in Testaccio
Merely 25 minutes from the Roman city center, the Testaccio quarter is home to the enticing indoor market, known as the Nuovo Mercato di Testaccio.
Interestingly enough, you can also find discoteche (nightclubs) nearby in the working-class neighborhood.
With its reasonable prices and clean spaces, the authentic Mercato is best known for its fresh fruits, cheeses, wines, vegetables, and bread.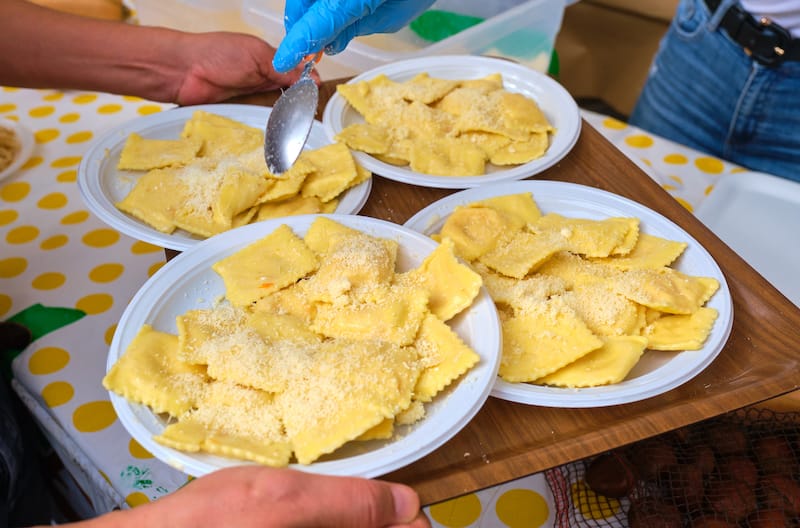 As a bonus, one can also find flowers, shoes, clothes, textiles, and household supplies here. If lost, friendly and passionate vendors will be at your service.
Upon request, a variety of palatable selections, such as sandwiches, soups, salads, pizza, seafood, pasta, and even poke bowls can be cooked on the spot.
Grab what you'd like and head over to the pleasant central seating area!
Hang Out Along the Tiber River
Flowing from Rome to the Tyrrhenian sea of the Mediterranean region, the idle Tiber River is approximately 405 kilometers long and the third longest river in Italy after the Po and Adige rivers.
Named after king Tibernus of Alba Longo, who drowned in its very waters, the river would often flood early Roman settlements and is now contained by high walls.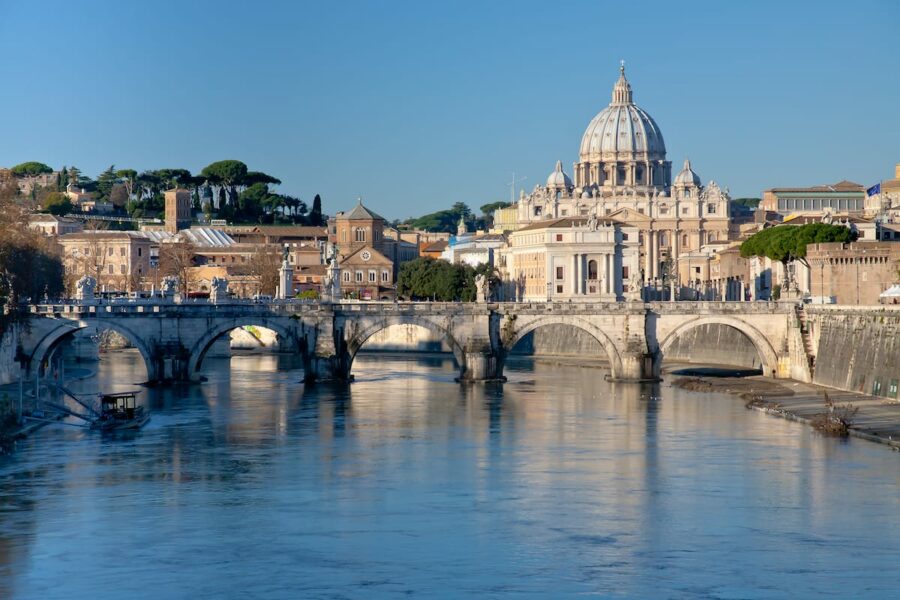 Historically, the Tiber was where several wars were fought and where the Cloaca Maximus, or the first sewer system of Rome was operated.
It also played a critical role in the Mediterranean trade of oil, wine, and wheat.
Although swimming in the river is prohibited, explore its 25 ancient bridges, dine along its banks or enjoy a boat ride over to the Ostia Antica port.
>> Click here to check availability
Take a Rome Street Food Tour
When in the land of gastronomy and gondolas, a street food tour of Rome is a no-brainer!
You can also enjoy your experience either privately or in a small group or even in various languages.
Gluten-free and vegetarian options are available with prior notice. First of all, meet at the Piazza del Biscione for Italian-style charcuterie boards and a hint of wine.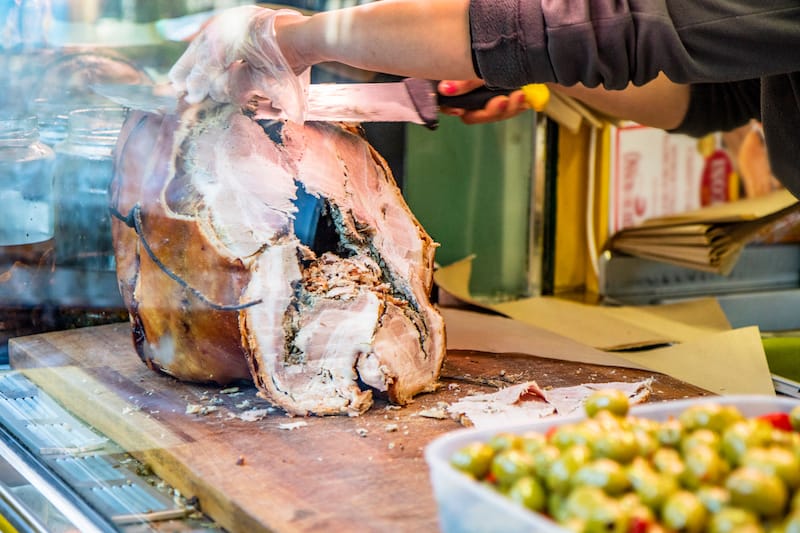 Afterward, snack on suppli, deep-fried mozzarella balls stuffed with risotto, or delight in Roman pizza and Menabrea beer at Roscioli.
Next, make your way over to the Roman ghetto, or the oldest Jewish quarter for seasonal dishes including traditional zucchini flower fritters or even Carciofi alla giudia (deep-fried artichokes).
As a final stop, treat yourself to artisanal gelato at Punto Gelato.
>> Click here to check availability
Discover the Trastevere Neighborhood
With its cobblestone lanes, laundry lines strung up between buildings, and medieval architecture, the Trastevere neighborhood evinces a true Bohemian dreamland.
Upon your arrival, explore the 12th-century Basilica di Santa Maria. Delight in the cathedral's beautiful dimly lit interior and intricate Cavallini mosaics.
In regards to other artistic sites, the Galleria Corsini serves as a baroque palace and exhibits the masterpieces of Renaissance-era masters such as Titian and Caravaggio.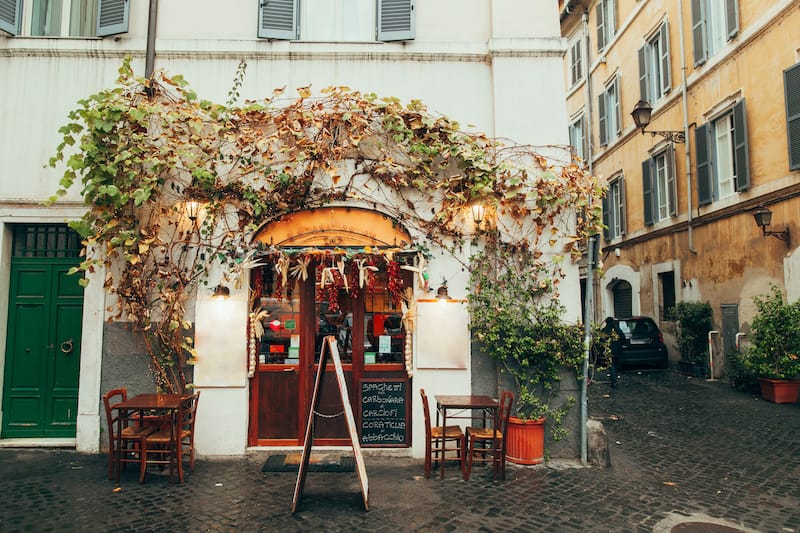 Behind the palace, you will find the University of Rome and its alluring Orto Botanico.
This floral oasis contains over 7,000 species of plants and is said to be the oldest European botanical garden.
The whimsical quarter is also perfect for both foodies and fashionistas as a result of its markets, bistros, and cafes.
Go Winter Shopping in Rome
Time to shop until you drop! If looking for high-end names, the Piazza de Spagna has your back!
Head over to the Spanish Steps for brands such as Gucci, Armani, and Prada. However, you can also find cute local boutiques in the Monti neighborhood.
With its cobblestone streets, cafes, and bistros, the 2,000-year-old quarter exudes a warm and chic ambiance.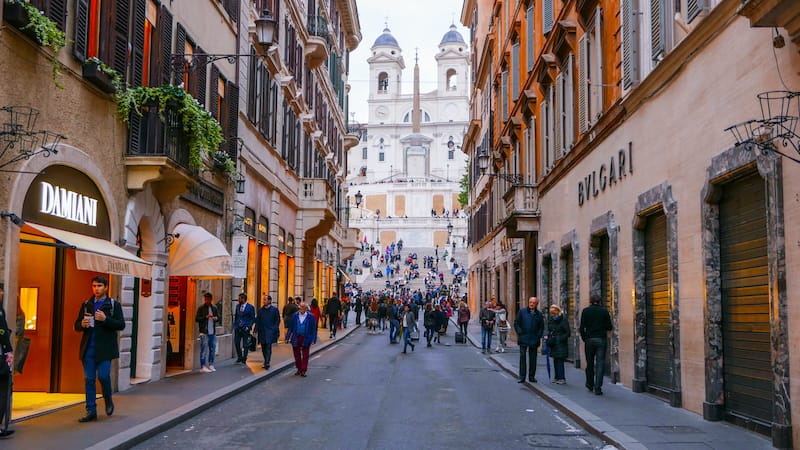 Moreover, the Via Cola di Rienzo is a wide shopping street situated by the Vatican. It carries both popular brands such as Tiffany's and the Coin department store but also smaller yet innovative shops.
As for saldi or sales in Italian, keep in mind that they are held merely twice a year or once during the summer and winter seasons. Happy shopping!
Indulge in Pizza in Rome
In the mood for pizza? Drop by the Casa Manco Pizzeria.
The hearty pizza shop utilizes unique toppings including zucchini flowers, anchovies, potatoes, guanciale (cured meat), Romano cheese, and so on.
Try intriguing pizza flavors such as Philadelphia Cheesesteak, Persian-style, peanut butter and jelly, or even Nutella.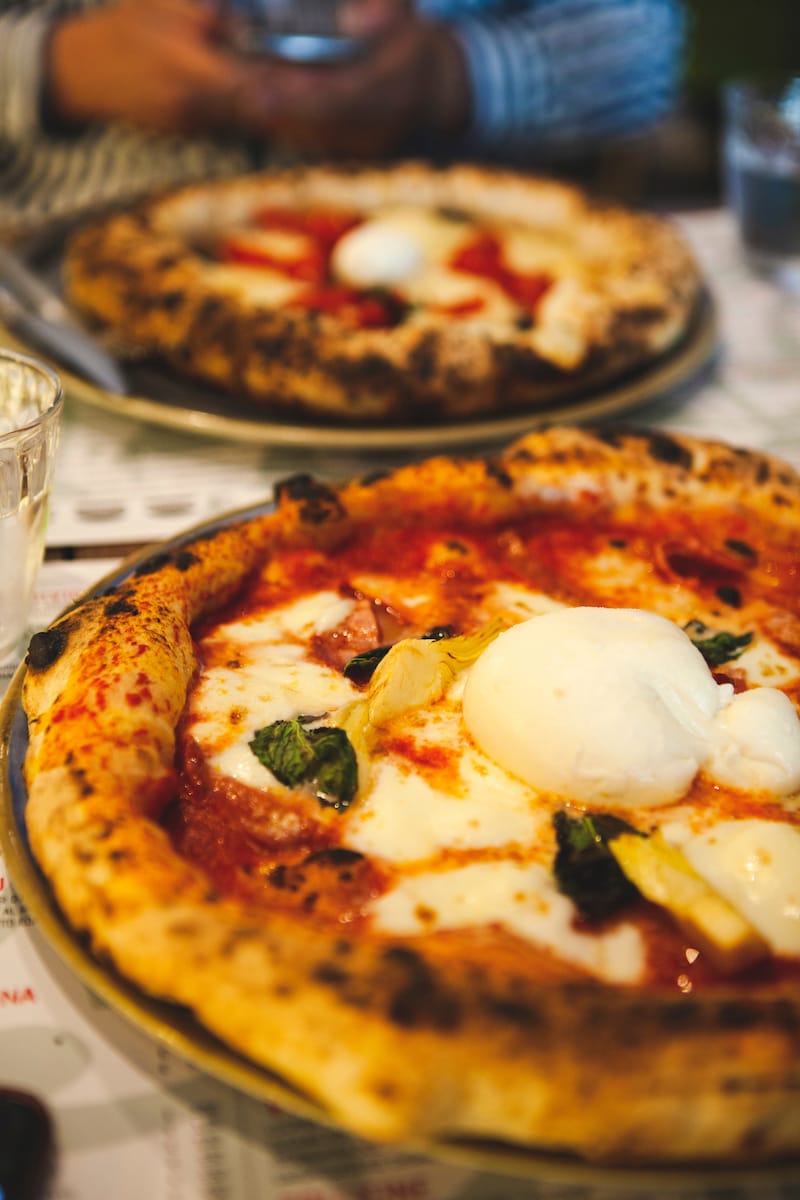 Next, look into the Antico Forno Roscioli. Run by the Roscioli family since the 1970s, the Italiano ristorante's pizza selections are praised for their chewy texture and sturdy structure.
As a final suggestion, check out Da Remo. Start off with a plate of beans or Fritti.
Baked in a wood-burning oven and sparsely topped, both the Pizza biancas (or pizzas made without red sauce) and Pizza rosses (red sauce pizzas) of the site are absolutely worth a try!
Check Out the Basilica of Saint Praxedes
Cradled in the Rione Monti, or the oldest quarter in Rome stands the Basilica of Saint Praxedes.
Hailing from the 9th century, the site is dedicated to Saint Praxedes and her sister Saint Pudentiana, both martyrs of the Catholic church.
An example of Byzantine art in the early Christian days of Rome, the cathedral possesses three naves, a ravishing altar, and an apse bolstered by red columns.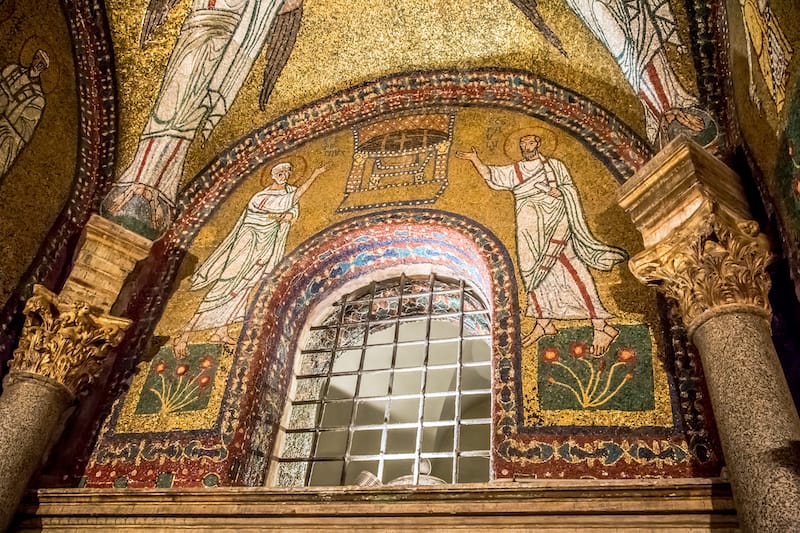 Much of the interior is embellished with robust mosaics depicting various saints, Jesus Christ, and biblical scenes.
Here, you will also find the Chapel of Zeno with its cross-vaulted ceiling and ravishing golden decorations.
Don't forget to also check out the column portraying the Scourging of Jesus, brought from Jerusalem by Pope Honorious III during the 13th century.
Party at the Saturnalia Pagan Festival
Happy Saturnalia! Or shall we say, io Saturnalia (in Latin)?
Dedicated to the Roman god Saturn, this pagan holiday would be celebrated during the snowing season in Italy or around approximately December 17th and would typically last 3-7 days.
In fact, historians speculate that many Christian Christmas customs have ties to Saturnalia, as singing, gift giving and candle-lighting are staples of both winter celebrations.
During the "holiday season," slaves were given some freedom, schools, workplaces, and businesses would temporarily close and Mardi Gras-style madness would ensue.
In the midst of feasting, drinking, and partying, a mock-king or Saturnalicius princeps would be crowned.
Interestingly enough, it was not until 321 AD that the Roman emperor Constantine transformed Saturnalia into what we know as Christmas today.
Ring in the New Year in Rome
Ready to kiss the year goodbye? Classic traditions for New Year's Eve in Rome often involve nightclubs, free concerts, and restaurants.
However, if looking for a unique experience, make a reservation for the Bus Inglesa Roma, or a double-decker bus ride which includes dinner, a karaoke machine, a dance floor, a DJ, and so on.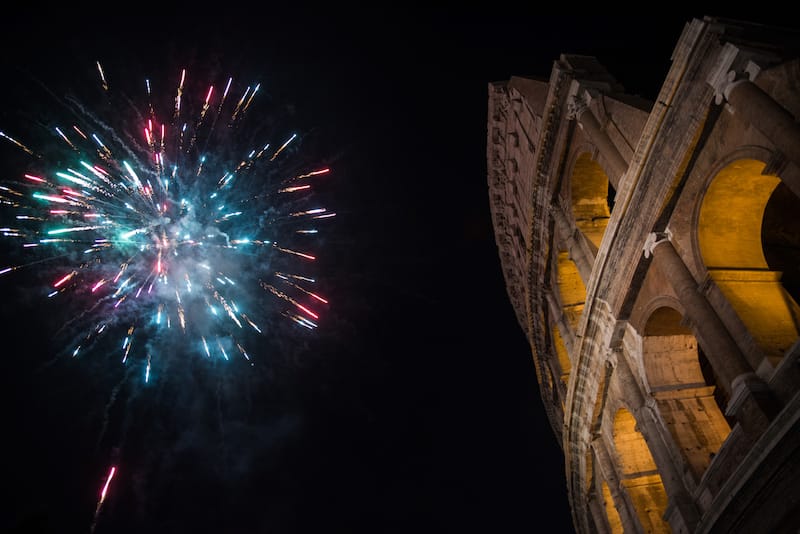 As soon as the clock strikes 12:00, catch a glimpse of the firework display on the Via dei Fori Imperiali by the Circus Maximus and on the Piazza del Popolo.
On New Year's Day, make like the locals and stop by the Piazza Navona to enjoy its countless museums, cafes, terraces, street performers, and portrait artists, and remember to say, "Felice Anno Nuovo" ("Happy New Year" in Italian!).
Try Carciofi alla Romana
It's snack time! The Carciofi alla Romana stems from Lazio, Italy, and was initially prepared by farmers in antiquity.
Indeed, these Roman-style braised artichokes could easily be your next favorite appetizer or side dish. To get started with cooking, first wash and chop your artichokes.
Be careful though, slicing these prickly hearts is more difficult than it seems.
Next, simply rub the concave insides with herbs and chopped garlic.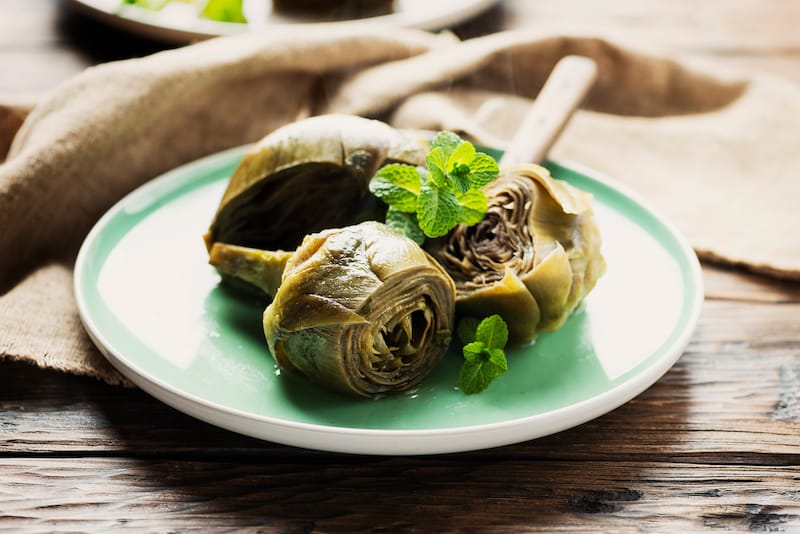 Try using mentuccia, or a Roman mint for a kick of flavor.
Drizzle olive oil into a pan and simmer for 20-30 minutes or until the artichokes are fork-tender.
Don't forget to add a hint of white wine for a bit more flavor! Add a lemon on the side or more herbs when serving. Buon appetito!
Take a Day Trip from Rome
Even if all roads lead to Rome, a little getaway is never a bad idea!
First, hop on a high-speed train and head over to Florence, or the capital of Tuscany in Central Italy.
When sauntering through the birthplace of the renaissance, gaze at Brunelleschi Duomo (dome complex), or the largest masonry vault in the world.
Stroll through the Uffizi gallery for masterpieces by virtuosos such as Donatello, Giotto, Ghibertis, and Michelangelo. Next, pay a visit to Ostia Antica.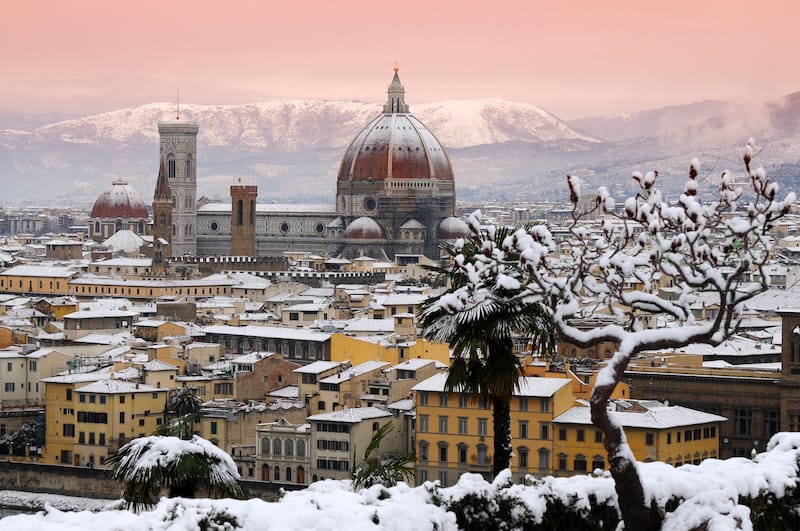 This ancient port dates back to the 7th century and boasts archaeological remains, including bathhouses, a theater, temples, and mosaics.
Finally, stop by the once-hidden town of Pompeii and marvel at its uncovered treasures and walk around the caldera of Mount Vesuvius, its infamous volcano!
Check out day trip options below:
Where to Stay in Rome
If youʻre looking for some of the top places to stay in Rome, here are a few of our picks that accommodate any budget!
Did we miss any amazing things to do in Rome in winter?
Let us know your favorite winter in Rome tips and activities in the comments. Thanks!
More Italy Travel Guides
Pin this Winter in Rome Guide