Are you looking to book one of the best Champagne tours from Paris on your upcoming trip? This guide will detail how to book the absolute BEST Paris Champagne tour!
Are you planning your trip to Paris last minute?
Be sure to book your accommodation and Champagne tour from Paris ahead of time to ensure availability!
🥂 Top recommendations for Champagne tours from Paris:
🇫🇷 Top recommendations for accommodation in Paris:
🚗 Looking for the best way to get around Paris? Click here to check rental car rates for France!
I have been on two Champagne day trips from Paris and I have loved every minute of it! It is one of the most incredible experiences I have ever had when traveling!
This guide will detail why you should book a Champagne day trip from Paris, including how to book the best tour for you (and your group), as well as a breakdown of each of the tours I recommend.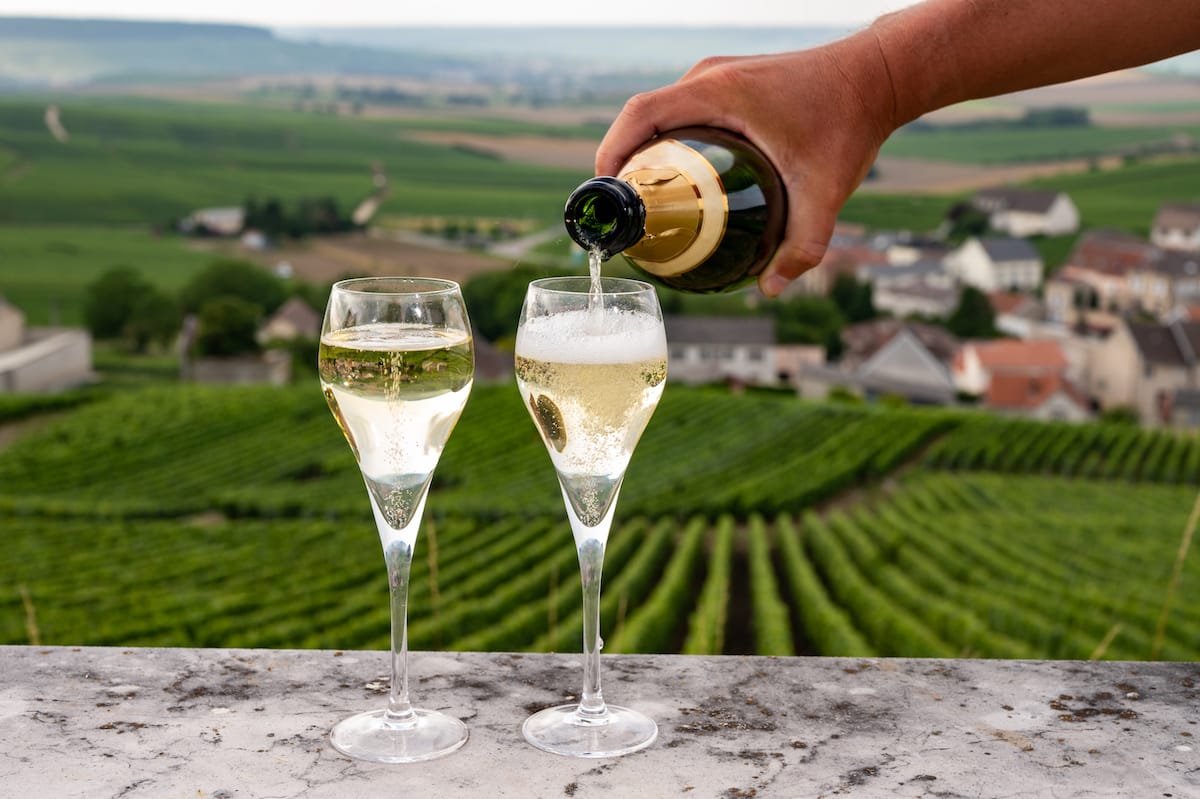 Toward the end, I also give a quick overview of the Champagne region as well as answer any FAQ that you may have. If there is something missing from this Champagne day tour guide, let me know!
Should You Book a Champagne Day Trip?
Paris has several incredible tours and bucket-list items for travelers, but I think a Champagne tour from Paris tops them all. I definitely know – I have taken two (and am planning a Prestige one next).
While you can head to Champagne country independently, I think it is such an endeavor if you have limited time in Paris. And, if you're not a French speaker, you may run into a bit of a language barrier once outside of Paris and in the countryside.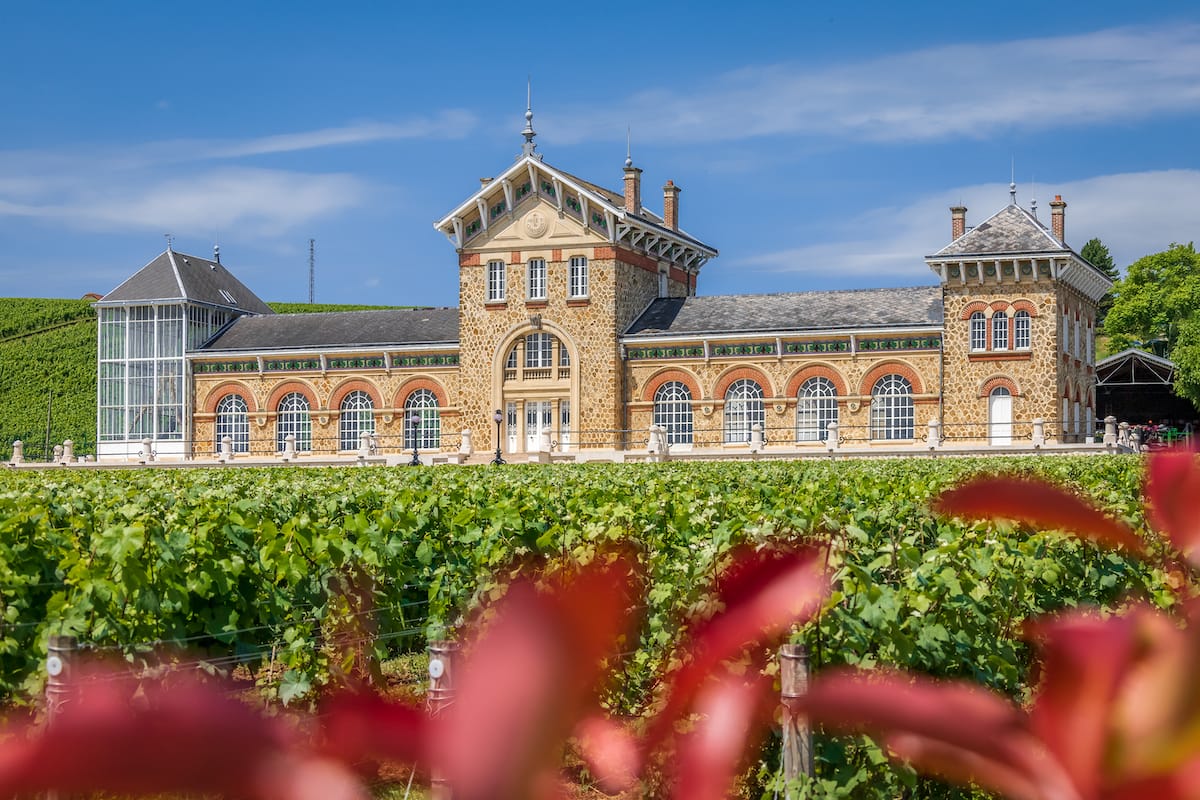 Taking a tour eliminates this stress and also pairs you and your group with an expert guide who will show you around a few of the villages and set you up with some tastings at local Champagne houses.
And, let's be honest, it is nice to have a designated driver when you spend your day sipping on delicious bubbly!
BOOK HERE: Champagne tour w/ 8 tastings (and lunch)
I think these Champagne tours from Paris all have their own advantages, but one of the key perks is that you will get to ask questions and learn about the drink. Champagne has a unique history – especially during WWII times and long before.
This post will break down my recommended tours (Prestige, private, and small-group) and help you pick which tour is best for you. It will also answer some frequently asked questions and tell you more about Champagne Country at the bottom of the post!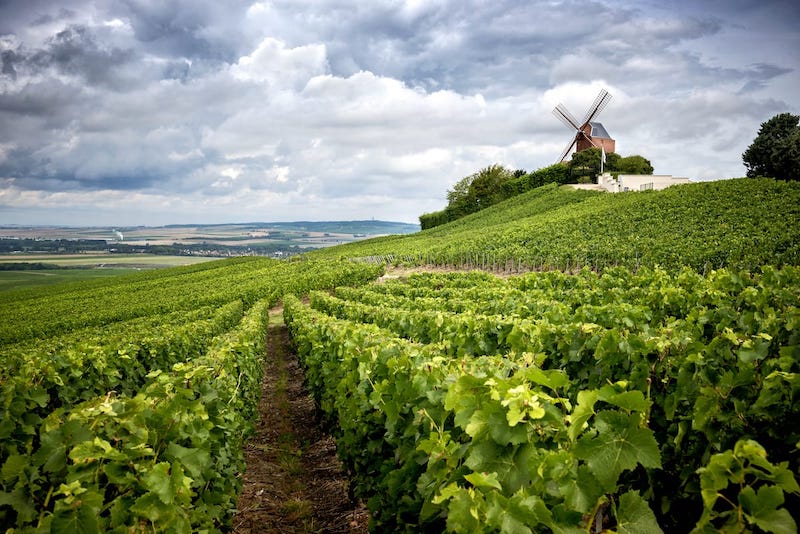 Good to know: These tours all depart from Paris, not Reims. But, don't worry – we have a post covering the best Champagne tours in Reims!
Choosing the Perfect Champagne Tour
Looking for the best budget Champagne tour from Paris? Looking for a private Champagne day trip?
There is truly something for everyone! Here are our top picks depending on what type of trip you're looking to plan!
Which Paris Champagne tour is right for YOU?
If you're looking for additional information – we are happy to help! Send us a message and we can help you select the right Champagne tour for your Paris trip!
How to Book a Paris Champagne Tasting & Tour
The best way to book a Paris Champagne tasting and tour is the way I did it – through Get Your Guide. I have been using Get Your Guide for so many years and I booked via them for my recent Champagne tour.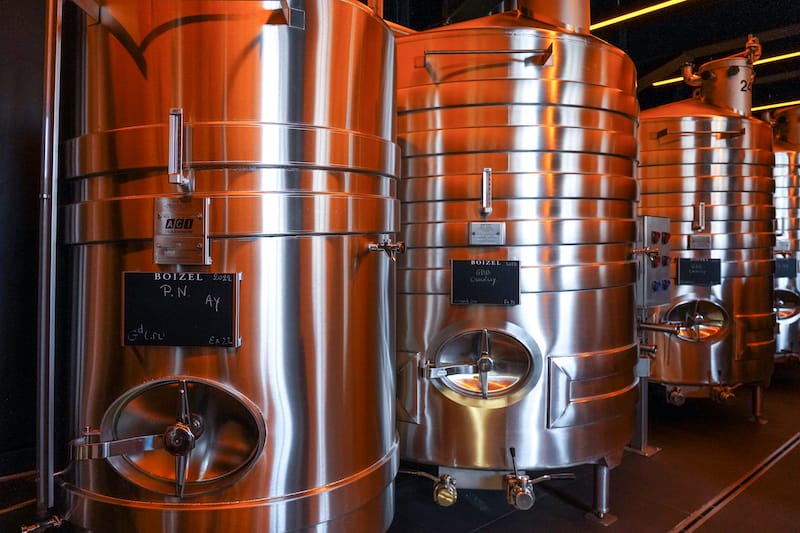 GYG's service is exceptional and it allows you to cancel (with ample notice, of course!) with ease. I think when you're traveling to a country where you don't speak the language, booking through a site like Get Your Guide makes it SO much easier!
They only partner with the top tour providers in respective areas and for my particular tour, I went with My Winedays.
BOOK HERE: Champagne tour w/ 8 tastings (and lunch)
Absolutely sensational! I am so glad I found this company through Get Your Guide or I wouldn't have had the experience I had on my trip!
Best Champagne Tours from Paris – The List
You will see our favorite Champagne tours listed below (from our favorite and top choice down to others that are great, but perhaps offer a more specific type of day.
1. Champagne Day Trip with 8 Tastings & Lunch (My #1 Pick!)
Type of Tour: Small Group
Duration: 10-11 hours
Meeting Point: Your hotel in Central Paris
Language: Spanish, English, French, Italian
🥂 CLICK HERE TO BOOK
What an epic day this was! I booked this tour a little last minute (fortunately, they had space available – but don't take your chances!) and was so happy that I ended up with the coolest guide and the best group.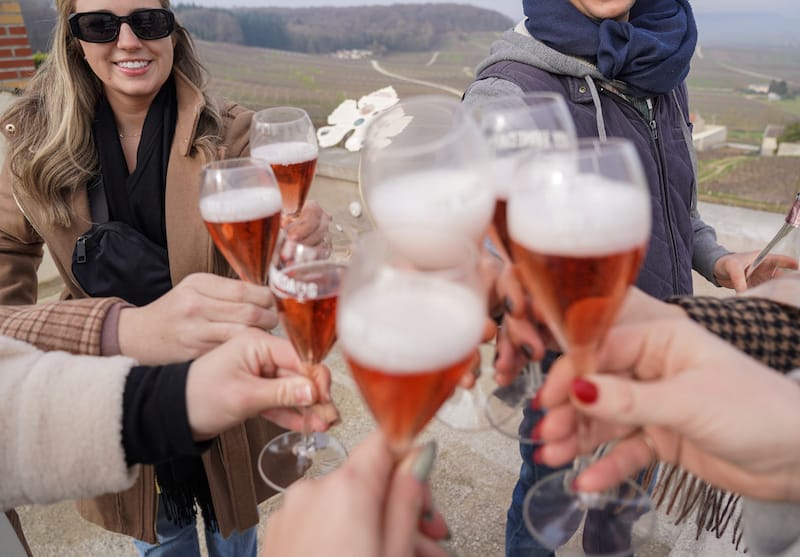 The tour picked me up from my hotel in Central Paris and we headed off to Champagne country in a very modern mini-van. My group consisted of me and 5 other American women and we instantly connected for an incredible day of Champagne and food!
This is a 10-11 hour tour and you will start your day by heading to Epernay, where you will get to cruise along the internationally famous Avenue de Champagne.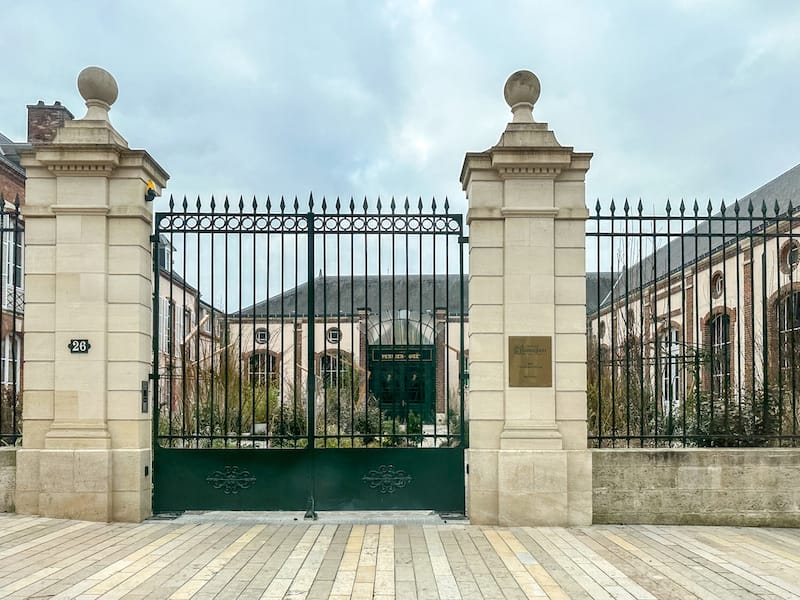 From there, you will be taken to a large Champagne house in Epernay (you will not know which one until the day you arrive – but some of the ones they frequently go to are Moët & Chandon, Mumm, Veuve Clicquot, etc) where you will get a tour of the cellar and learn more about the production and history of Champagne.
My tour took us to Boizel and we had a chance to tour the beautiful facility before sitting down to sample their Brut Reserve and Grand Vintage 2012. You can purchase a bottle to take with you at the end of this part of the tour.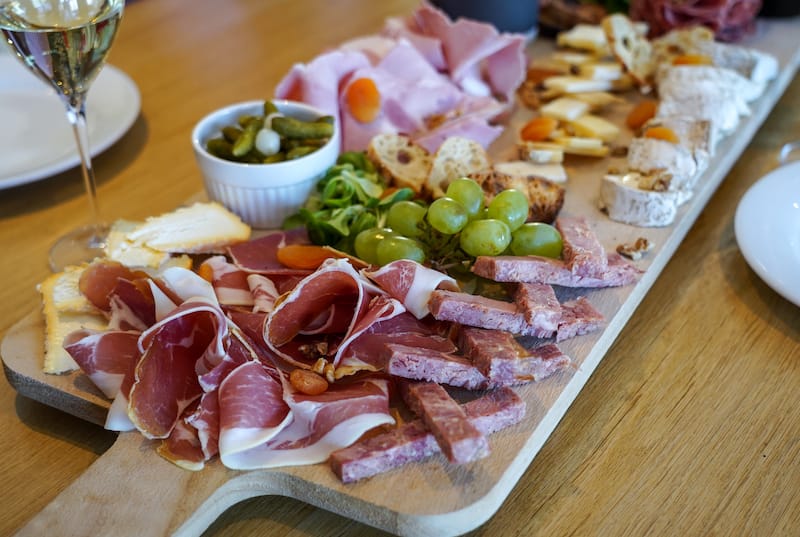 From there, you will drive to Cramant, where you will see a viewpoint that overlooks the countryside and vineyards and learn a bit more about the region from the guide.
At this viewpoint, you will get a small surprise! My guide was originally from Italy and his enthusiasm was so contagious that we all loved every minute of the tour!
BOOK HERE: Champagne tour w/ 8 tastings (and lunch)
From there, we headed to lunch and for some more Champagne at a smaller house called Voirin-Jumel. The lunch was incredible and more food than we imagined!
We finished the day at Jean Milan Champagne house where we took a tour of their 'museum' and then sampled even more bubbly. I purchased a bottle of Champagne to take home with me and drink with Aram the next time I saw him!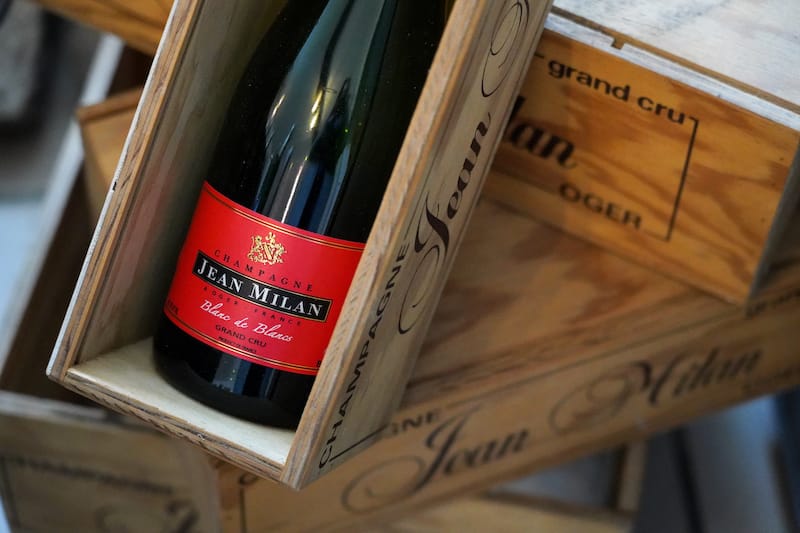 This tour isn't suitable for wheelchair users and please notify My Winedays (the tour company) of any dietary requirements at the time of booking. My Champagne tour with them was one of the best tours I have ever taken and I thoroughly enjoyed every minute of it!
Book this top-rated Champagne tour!
2. Private Champagne Tour with 8 Tastings & Lunch (Same as Above!)
Type of Tour: Private
Duration: 10-11 hours
Meeting Point: Your hotel in Central Paris
Language: Spanish, English, French, Italian
🥂 CLICK HERE TO BOOK
This tour is the exact trip I took above – but it is the best private Champagne tour from Paris (and not a small-group like what I went on).
Your day will start at around 7:30am and you will jet off to beautiful Champagne country in a mini-van with a knowledgeable guide and your private group.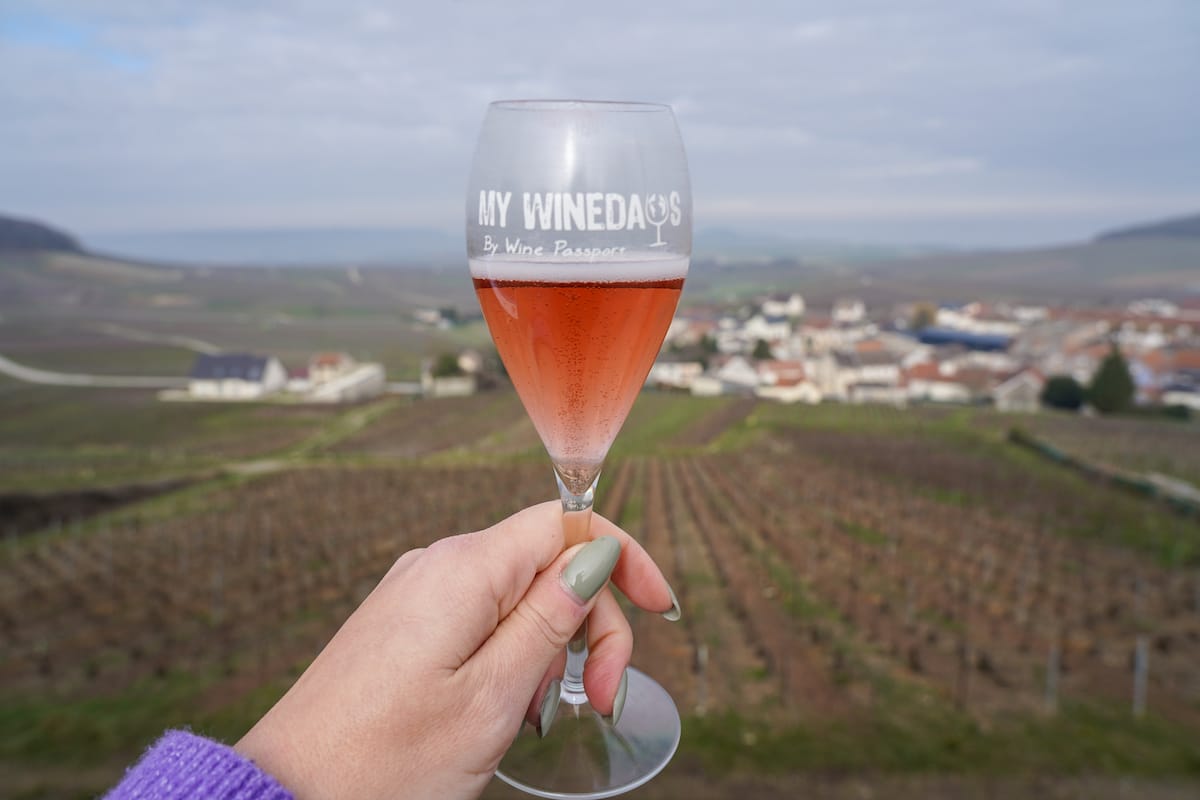 You will check out Epernay's Avenue de Champagne before settling in at a Champagne house to explore the cellar, enjoy a tasting, and learn more about the region.
The Champagne house you will visit will be determined the day you head out depending on availability, but it will be a larger one.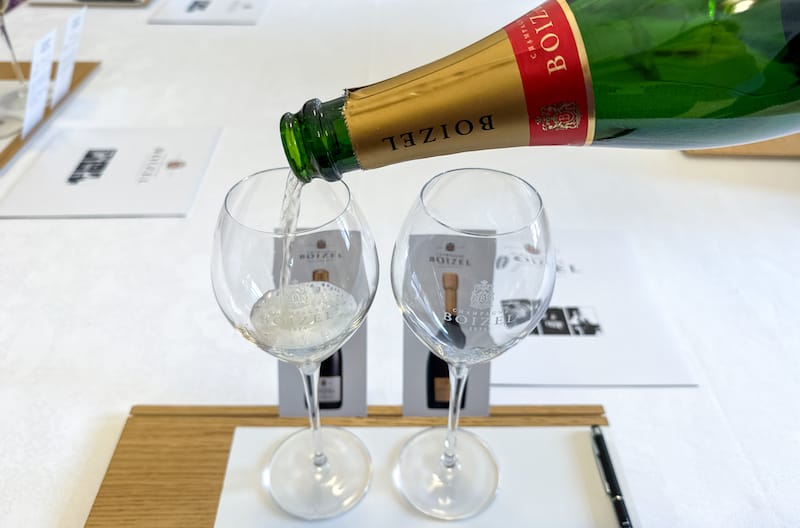 If you have a specific request for a Champagne house you're particularly keen to visit – let My Winedays know ahead of time and they will try to arrange it!
BOOK HERE: Private Champagne tour w/ 8 tastings (and lunch)
After this tour and tasting, you will head to a viewpoint before having a delicious lunch… and more Champagne! The day wraps up at a smaller-scale Champagne house where you will get a little masterclass before tasting some of their portfolio.
While I loved my group tour, this option is a fantastic one if you're traveling with a small group of your own! It also allows you a bit more freedom in the day.
Book this Private Champagne tour!
3. Prestige Champagne Tour and Tasting (with a Michelin Star Lunch!)
Type of Tour: Private
Duration: 11 hours
Meeting Point: 1 Place Saint-Michel (at a cafe called Le Départ Saint-Michel)
Language: Spanish, English, French
🥂 CLICK HERE TO BOOK
When I said that my next Champagne tour would be a private one, I actually think it will be this private Prestige one. It is the best luxury Champagne tour from Paris!
Operated by My Winedays (the same company I went on my trip with), you will get a chance to visit a Prestige Champagne producer AND have a 3-course lunch in a Michelin-star restaurant before also checking out a boutique winery producer.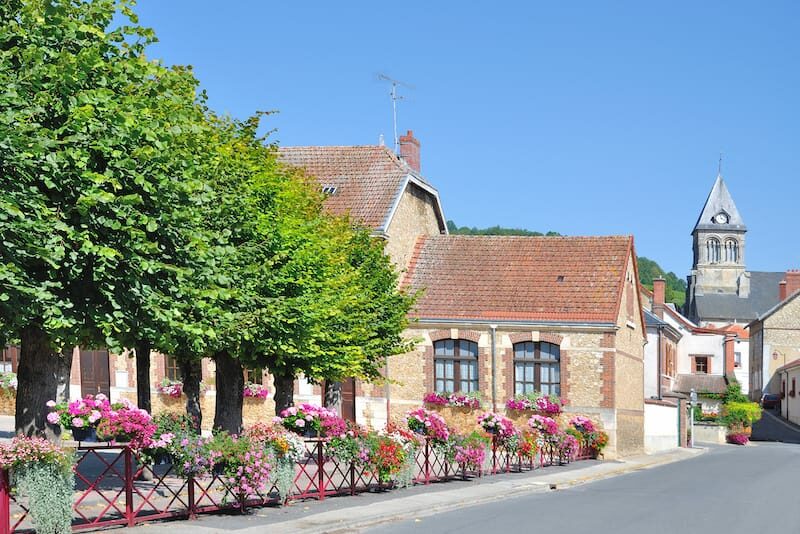 This day starts off with pickup from your hotel (where you will also be dropped off). You'll be transported to Champagne country in a private black car or luxury minivan where you'll be greeted by an expert guide and a freshly baked croissant.
Once in the Champagne region, you get a chance to visit a world-famous Champagne house and do a tasting after exploring their cellars and learning about the history of the place.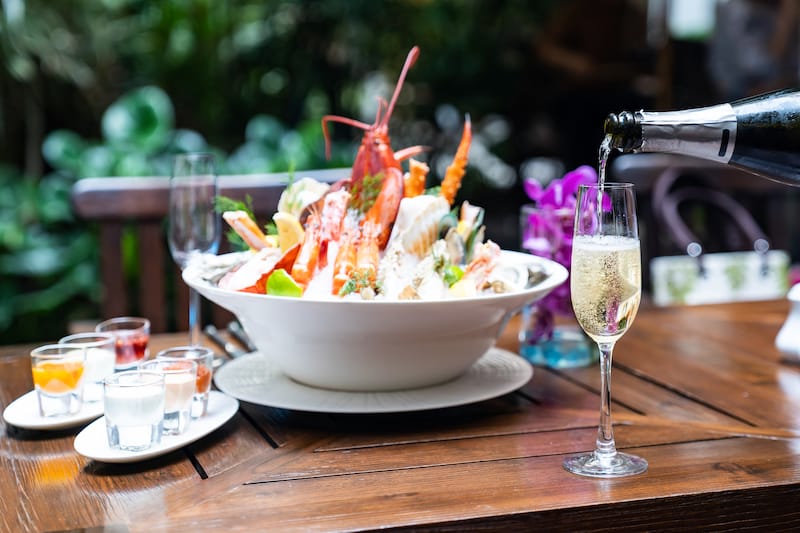 Lunchtime will be a 3-course meal in a Michelin-star restaurant where you'll also get to enjoy a wine pairing alongside the food. The day will finish by visiting a boutique winery with another tasting.
If there is a specific Champagne house you would like to visit, notify My Winedays upon booking and they will see what the availability is like during the time of your trip!
Book this Prestige Champagne tour!
4. Champagne Tour from Paris with 6 Tastings (Cheapest Option!)
Type of Tour: Small Group
Duration: 11 hours
Meeting Point: 1 Place Saint-Michel (at a cafe called Le Départ Saint-Michel)
Language: English
🥂 CLICK HERE TO BOOK
This small-group Champagne tasting trip from Paris is a great option for those on a budget. This is the cheapest Paris Champagne trip on this guide and the excursion will last for 11 hours!
You will meet at a cafe called Le Départ Saint-Michel in the morning before setting off on your tour! Either in the morning (or later in the day) you will visit Reims, the unofficial capital of Champagne country.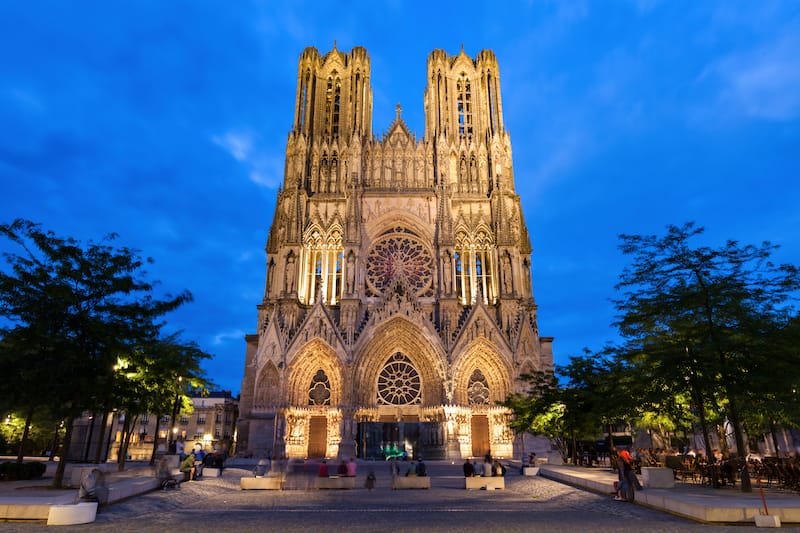 You will spend a little bit of time seeing the Reims Cathedral of Notre Dame where the kings of France were once crowned.
Some other highlights of your day tour to Champagne from Paris include visiting the chapel at Abbey at Hautvillers (where Dom Pérignon is buried), a guided tour of Nicolas Feuillatte (the world's largest Champagne producer) as well as a tasting, and a tasting at a family-run winery.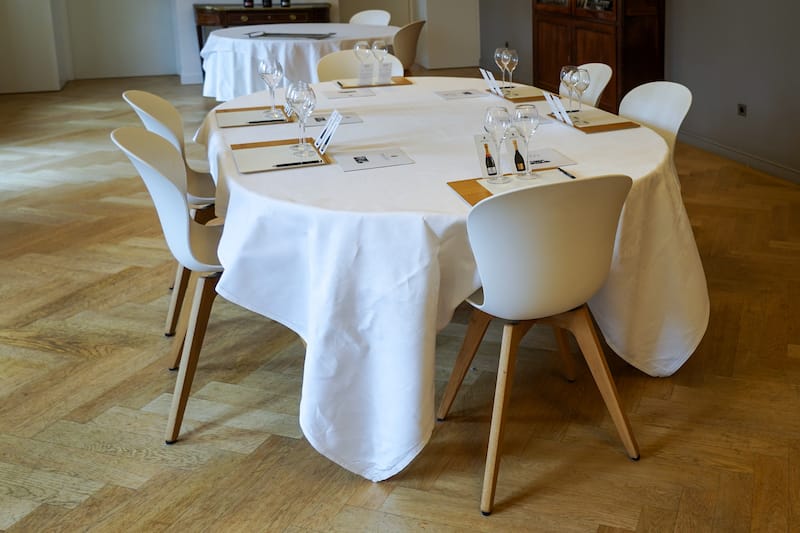 This is a fantastic option for an affordably luxurious trip to Champagne country!
Book this popular Champagne tour!
5. Moët & Chandon Champagne Tour (2 Options!)
One thing to note about these Champagne tours in Paris is that you may not get to visit the Champagne house you'd like.
To be honest, I had known about (and previously tried!) Boziel, the house I visited on my last trip.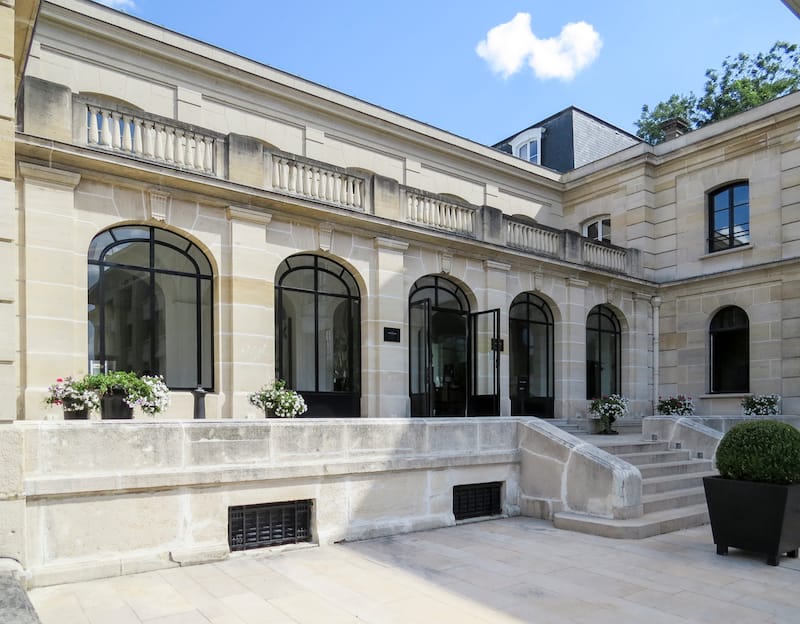 If you are super stoked about visiting Moët & Chandon, there are two tour options that will take you there. One is a private, luxury tour and the other is a small group trip.
These are good tours, but I definitely think you can get the same experience by visiting one of the large houses one of the tours above will take you to. And, they sometimes do visit Moët & Chandon, so you may end up there anyway!
Nevertheless, you can book a tour from Paris to Moët & Chandon here:
Quick Info About France's Champagne Region
The Champagne region of France, now known as Grand Est since 2016, is a historic region in the northeast of France that is known for the beverage of the same name, Champagne.
This bubbly white wine is recognized all over the world and has become synonymous with celebrations and events and luxury. Not to mention, it is one of the best places to visit in France.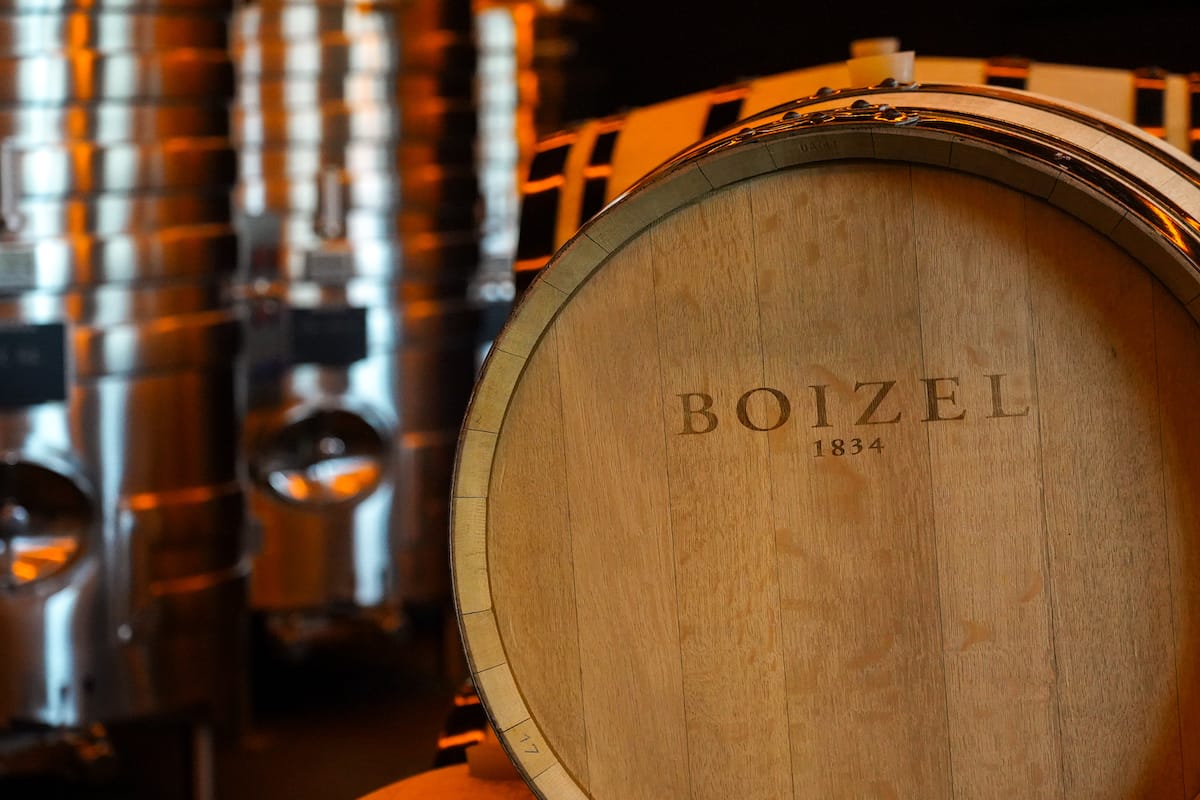 The grapes that are most commonly grown in the Champagne region are Pinot Noir, Chardonnay, and Pinot Meunier. These grapes dominate certain areas of the region itself.
France's Champagne region is broken up into five distinct wine-producing regions and they are Aube, Côte des Blancs, Côte de Sézanne, Montagne de Reims, and Vallée de la Marne. The two main commercial centers are Épernay and Reims.
There are a variety of Champagne tours you can take in the region but not all leave from Paris, which is what we focused on in this guide!
Paris Champagne Tour & Tasting FAQ
When is the best season for a Champagne tour and tasting in Paris?
Visiting the Champagne region of France can be done at any time! Even if you're visiting Paris in winter and are looking for a memorable day trip.
The only time of the year that I would avoid would be during the harvest as the Champagne houses have a lot of work to do and it could impact tours and tastings slightly.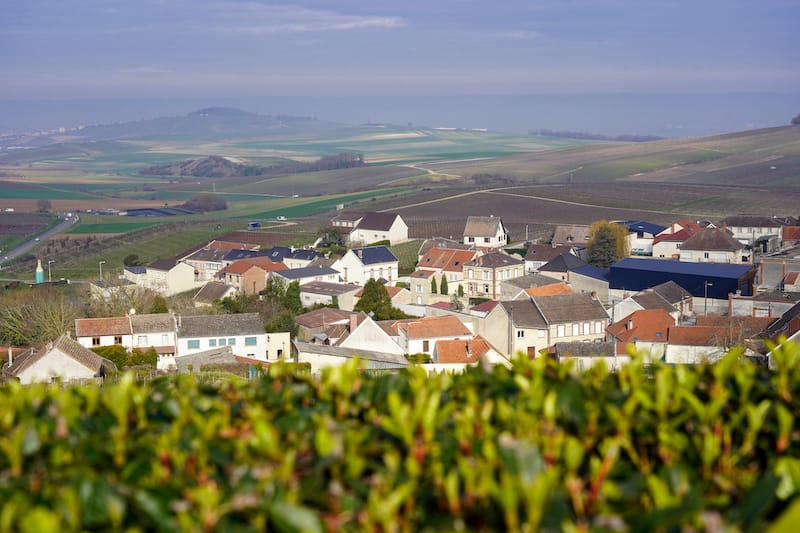 The harvest period varies based on the season's weather but it can range from mid-August to September typically.
I went on both of my France Champagne tours in February and it was a great time to be there because there were fewer crowds.
What do you wear on a Champagne tour?
To be honest, I wore different things on both of my trips. On my first Champagne tour, I wore the exact same outfit that I am wearing in this other Paris photo (complete with vegan Dr. Martens!).
I felt comfortable among the other people on the tour and was dressed appropriately for the unusually warm February.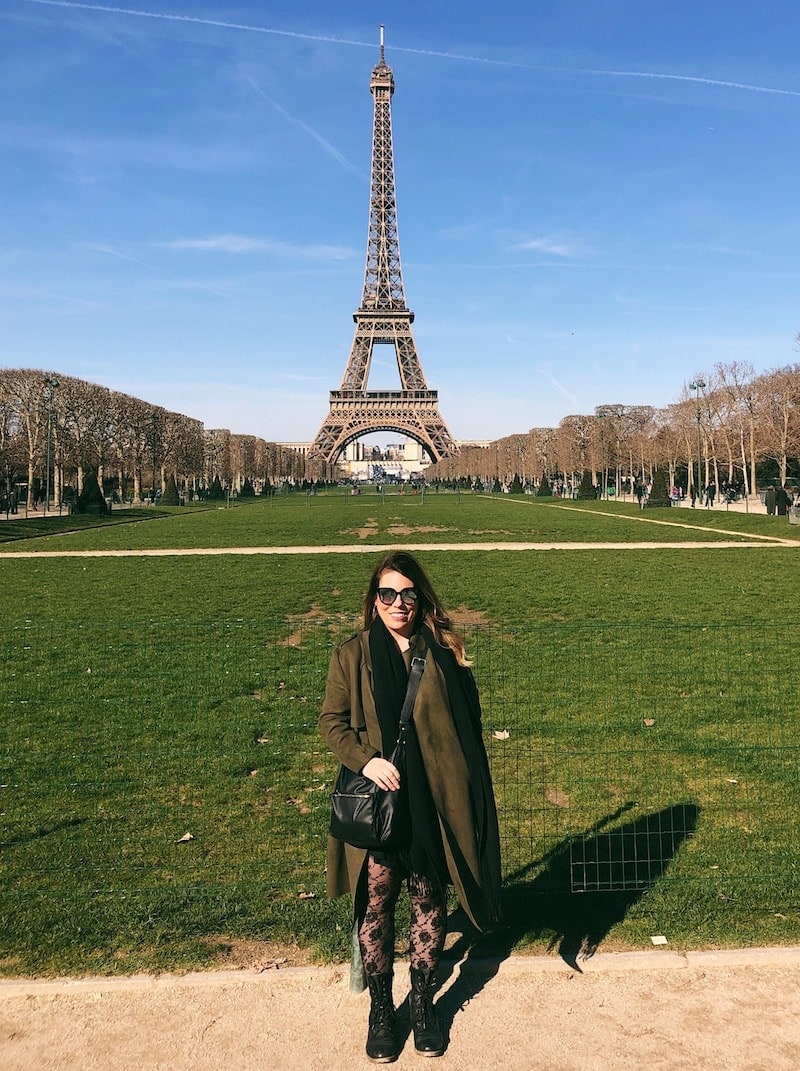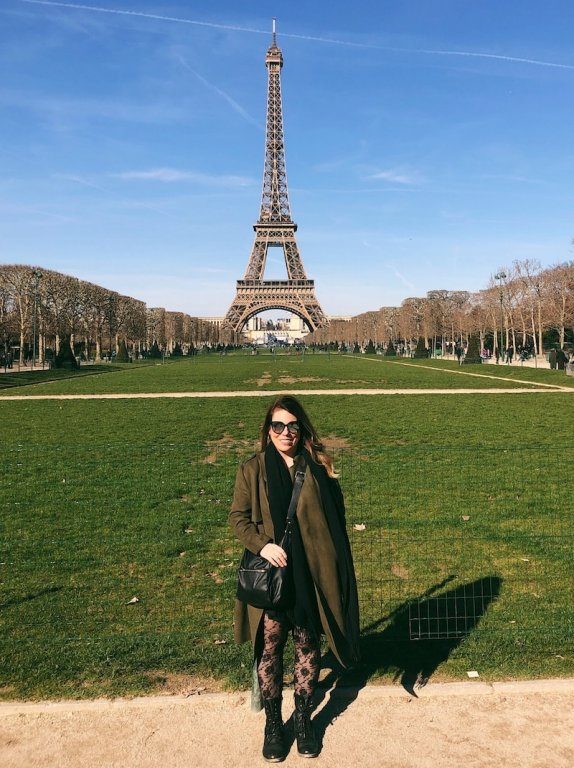 On my second Champagne tour from Paris, I wore a sweater and leggings with sneakers (I had a torn ACL in my knee). The rest of the people on my tour were dressed somewhat laid back, too.
Granted, we were all American women so we tend to be more casual anyway, but I felt totally fine! Just make sure you wear comfortable shoes as you will be doing a bit of walking around the cellars.
Speaking of being in Champagne cellars… they keep a constant temperature and can be cold all year round, including the summers (11C / 51F)! Bring yourself a sweater or jacket even during the summer months!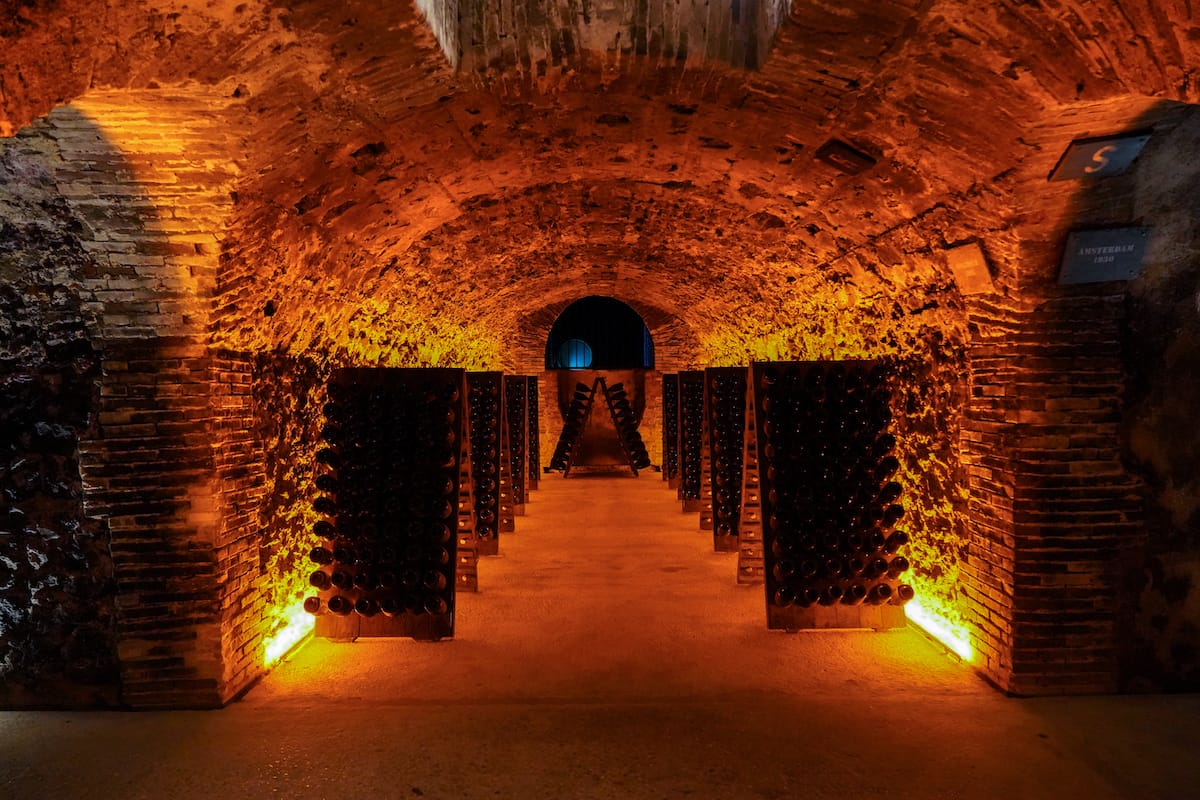 Paris to Champagne Tour Tips & Tricks
One thing I regret not doing before my first tour to the Champagne region was to educate myself. Sure, that is what the tour is supposed to do, but I wish that my knowledge was a little better than it was (my second trip was far better though).
Here are some tips I can give for your day on a Champagne tour from Paris (or elsewhere) that will help prepare and educate you for the trip:
Learn the history of the region. I really can't stress this enough. The 20th-century World Wars actually had a major impact on the region and on the beverage.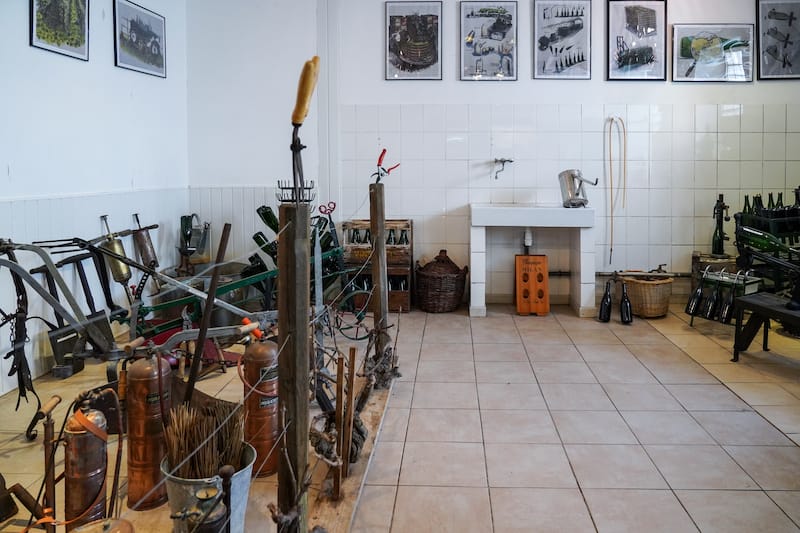 The Champagne houses didn't really speak much about this, but when my group asked, they gave some insight and it was more fascinating than I could have imagined. Many of the cellars housed families during the wars!
This book will help you learn a little bit more about the history of Champagne and the region as a whole.
Learn a little bit about Champagne. Obviously, you want to learn more on the tour itself, but it helps to not be as dumb as I was on my tour because it left me too embarrassed to ask the questions I wanted to ask and I went searching for them on Google later.
This book is a good starting point for learning more about the world-famous beverage!
Can you visit any Champagne houses independently?
Yes! You can visit almost every Champagne house without an organized tour from Paris!
We partner with Rue des Vignerons, a company specializing in direct partnerships with wineries and Champagne houses in France that helps you book individual tickets and tours!
Here are some of the top Champagne houses that you can visit and how to book your experience at them:
Accessibility at Champagne Houses (Wheelchair-Friendly Wineries)
If you are in a wheelchair or are visiting Paris with someone who has mobility issues, you can still take a Champagne tour, but it might be a bit more challenging.
While many of the large Champagne houses have disabled access, getting there on a tour from Paris can create a little bit of an issue.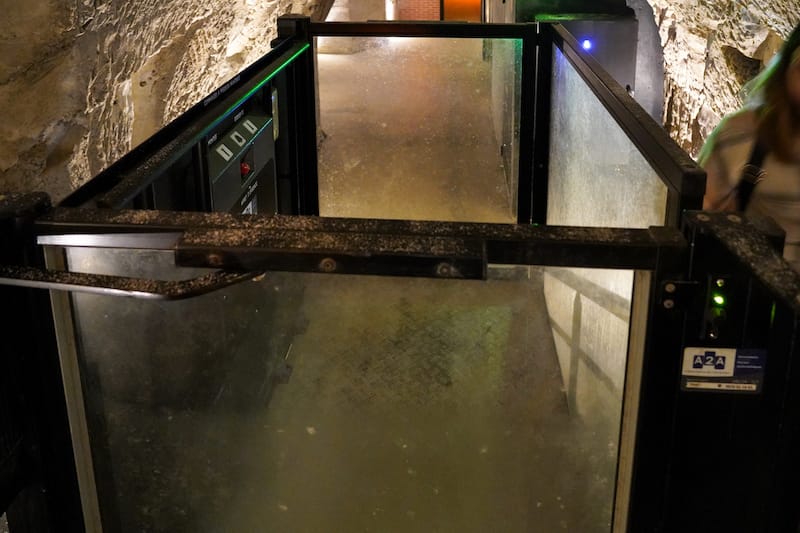 I would highly recommend having someone in your group rent a car and visit the houses independently to ensure a good trip for all! I think your best bet is to head to Epernay where some of the larger houses are (and so many are accessible).
The following Champagne houses have wheelchair-friendly facilities:
If you are looking to save a little bit of money and are traveling with someone with mobility issues, I would recommend getting to Reims with public transportation from Paris and then taking a taxi to Lanson.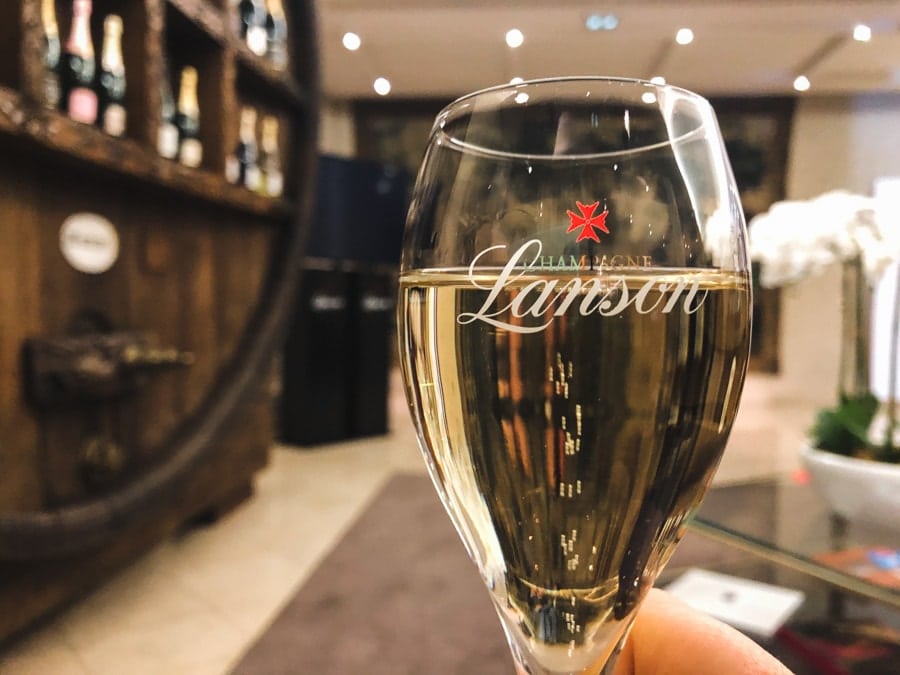 Lanson is in the city of Reims and has beautiful facilities; I visited it in 2019.
Where to Stay in Paris
I have stayed at so many places around Paris and have fallen into various 'budget' categories on my trips!
While we recommend a weekend in Champagne, if you're merely there for a day trip and staying in Paris, here are some options.
Have you ever been on any of these Champagne tours from Paris? Let us know your tips for taking a Paris Champagne tour in the comments!
More Paris and Champagne Travel Guides
Pin this Champagne Day Trip from Paris Guide