Epernay is easily one of the best places to visit for Champagne lovers and you will find many things to do in Epernay that deem it worthy of that visit!
This guide contains the best things to do in Epernay for a first-time visitor!
From taking a walk down the Avenue de Champagne to enjoying a tasting at the famous Moet & Chandon, we've got you covered!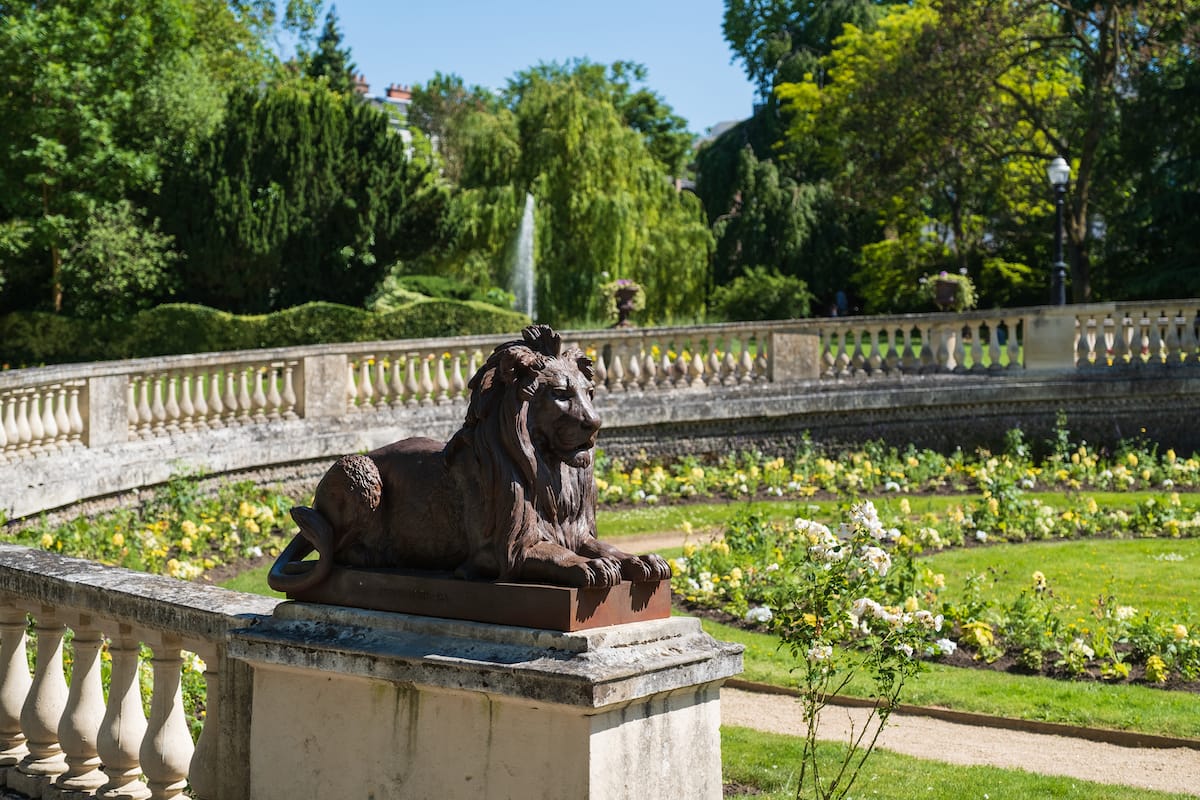 Did we miss any of the top Epernay landmarks, attractions, or things to do?
Let us know what to do in Epernay in the comments!
Best Things to Do in Epernay
1. Stroll Down the Avenue de Champagne in Epernay
Wine enthusiasts know the exact places where they can enjoy the beautiful scenery and exquisite wine, and the Avenue de Champagne is one such place.
This charming street, stretching for 1 km, is home to some of the most prestigious Champagne houses in the world, and the views are simply stunning.
As you begin your walk down the Avenue de Champagne, the first thing catching your eye is the striking architecture of the Champagne houses.
The most notable of these is probably the Moët et Chandon house, with its grand entrance featuring a gate adorned with the iconic Moët et Chandon logo.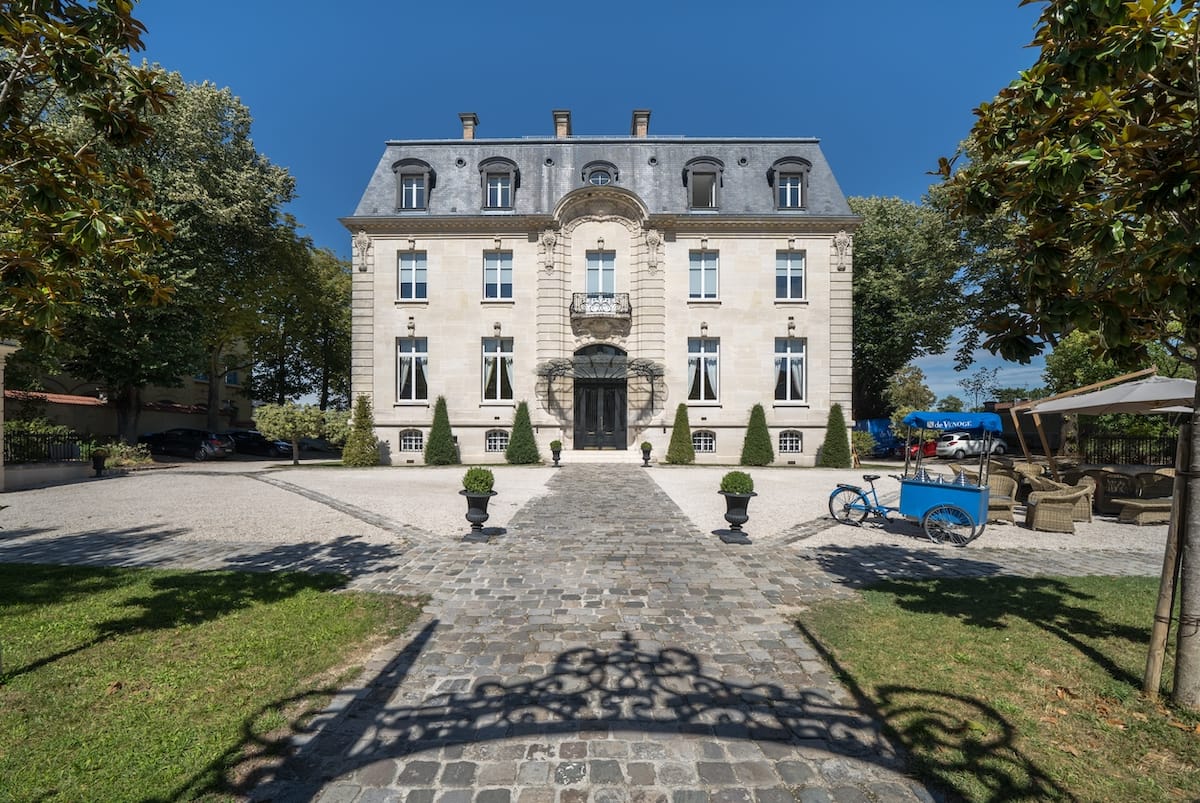 Other famous Champagne houses you'll pass on your stroll include Mercier, Perrier-Jouët, Vranken-Pommery, and Pol Roger.
But the Avenue de Champagne isn't just about admiring the architecture.
Many Champagne houses offer tours, where you can learn about the Champagne-making process and even taste some of the finished product.
Moreover, there are kilometers of underground cellars under your feet, storing over 200 million bottles of Champagne. Can you imagine that?
2. Take a Tour of the Family-Run Vollereaux Champagne House with a Tasting
Duration: 1 hour
Meeting Point: Champagne Vollereaux
Language: English, French
🥂 CLICK HERE TO BOOK
Every new journey in Épernay will start and end with Champagne, and here is another tour to the Vollereaux Champagne cellar to enjoy fine Champagne.
Located in the picturesque village of Pierry, just a short distance from Épernay in the Champagne region of France, Vollereaux has been producing premium Champagne since 1805.
Your tour of this family-run wine house and cellar will be spiced up with stories about Champagne and the Champagne-making process.
You will have the opportunity to see the cellars, where the Champagne is stored and aged.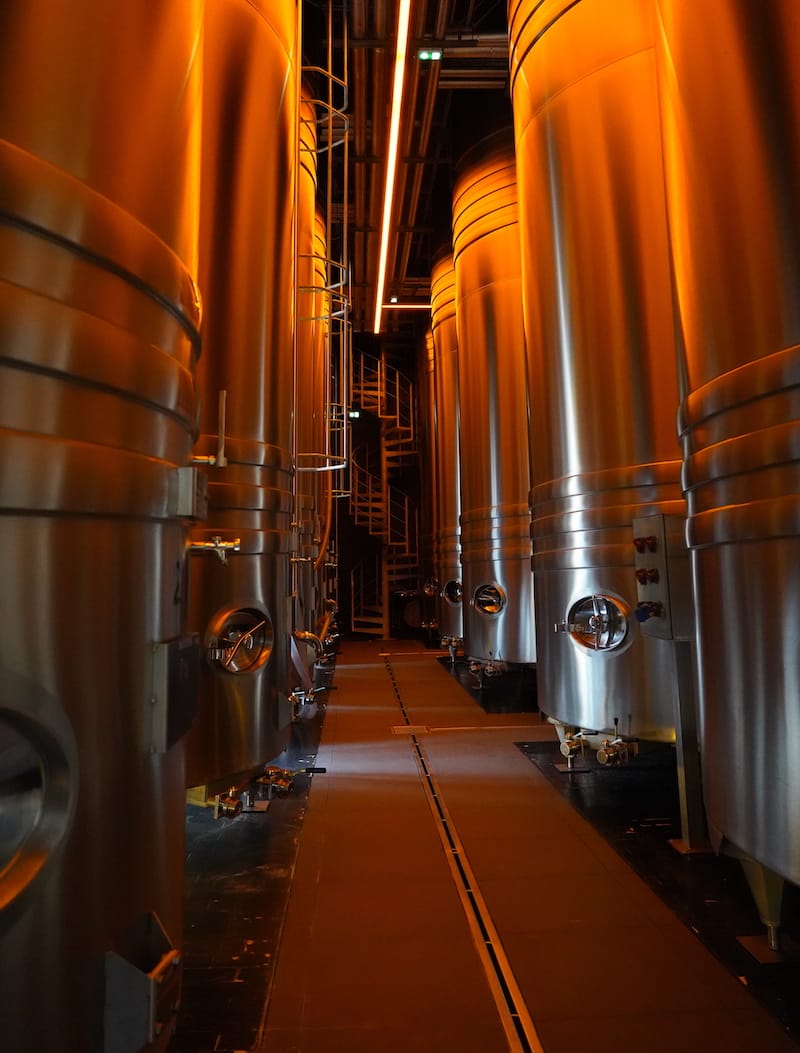 The cellar's dark, cool, and damp atmosphere provides the ideal environment for the wine to mature and develop its distinct character. You will see the production process and talk to workers.
After the cellar tour, the highlight of the visit will be a tasting of Vollereaux's exceptional Champagne.
You will be offered three different Champagnes, and while you take little sips, your guide will explain the different types of Champagne and their characteristics.
>> Click here to check tour rates and availability
3. Look Out Over Epernay and the Surrounding Vineyards from a Hot Air Balloon
Duration: Valid 7 days
Meeting Point: Esplanade Charles De Gaulle
Language: English, French
🎟️ CLICK HERE TO BOOK
The best way to embrace the beauty of Épernay's rolling vineyards is to take a hot-air balloon ride at 150 meters.
This unique adventure will give you a chance to soar high above the picturesque countryside, taking in panoramic views of the Avenue de Champagne.
The hot-air balloon ride takes place from a specially designed mooring platform where the balloon is anchored to the ground, allowing guests to enjoy the experience without actually moving around.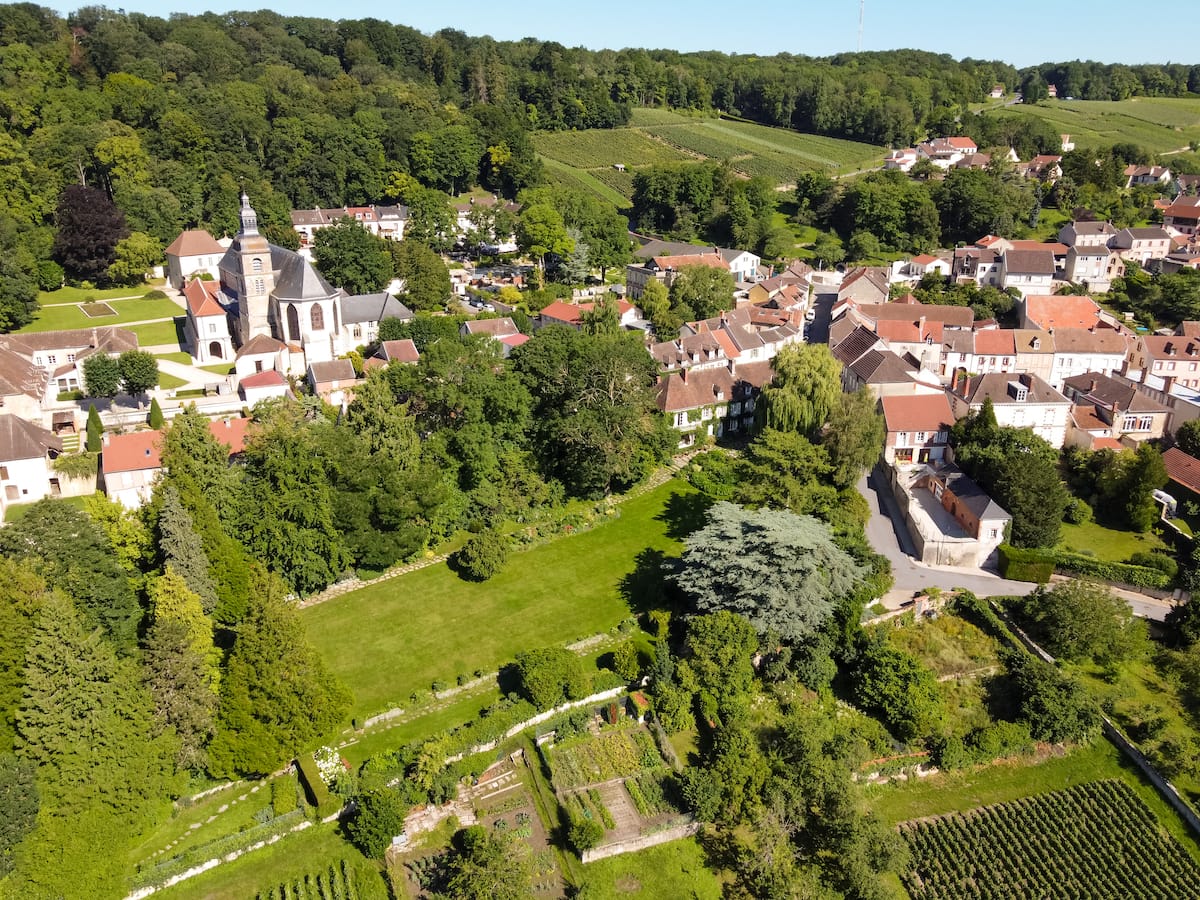 This makes it an ideal activity for those who may be hesitant to take a full hot-air balloon ride.
As you float effortlessly above the vineyards, you will take in breathtaking views of the Avenue de Champagne, the town, and the rolling hills of the Champagne region.
To make the views even brighter, you will be treated to a glass of Champagne.
It's important to note that hot-air balloon rides are weather-dependent and may be subject to cancellation due to high winds or inclement weather.
>> Click here to check tour rates and availability
4. Discover the Gorgeous Chateau Perrier
If you're looking for a taste of the Champagne region's history and culture, a visit to Chateau Perrier is one of the most exciting journeys to be included in the Épernay itinerary.
Located just outside the city, this stunning 19th-century chateau is the first example of the Eclectic architectural style surrounded by beautifully landscaped gardens.
The jaw-dropping facade is made in French Renaissance and Louis XIII style. The interior is no less impressive, with parquet floors and off-white walls.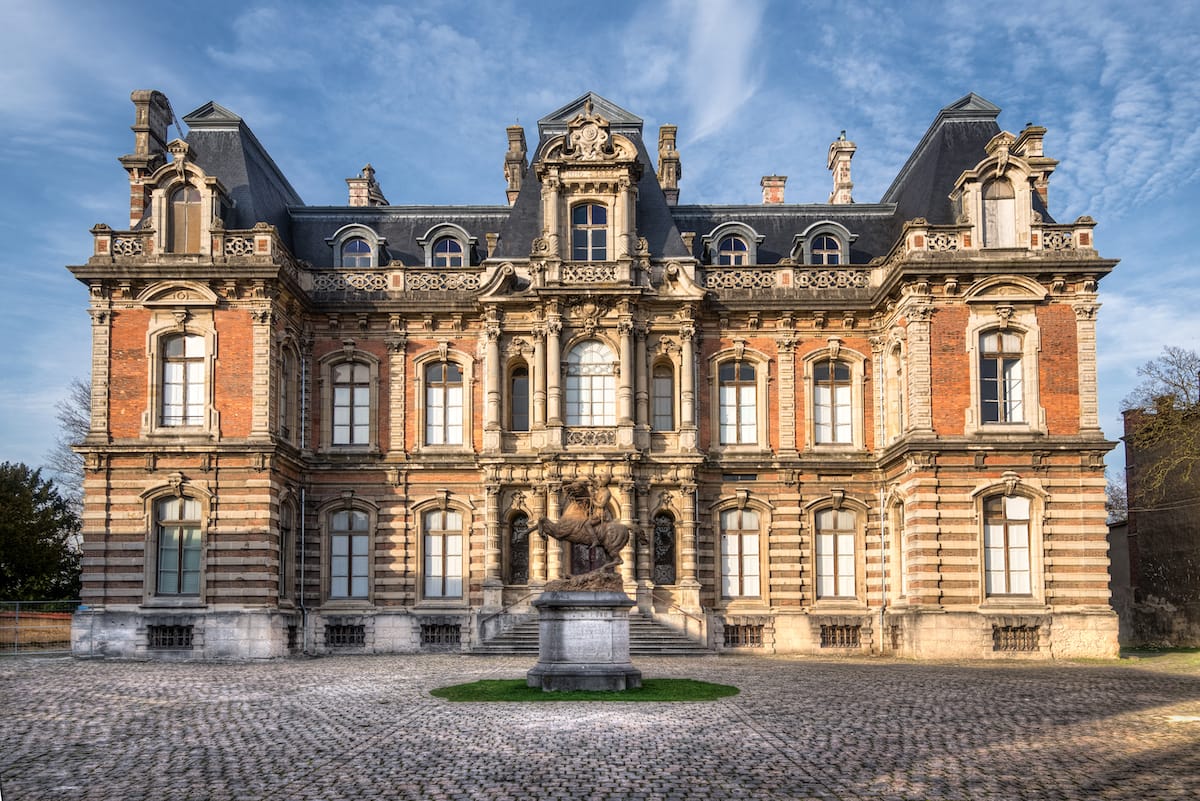 You can take a tour of the chateau, which is filled with ornate furnishings, artwork, and historical artifacts, including vintage Champagne bottles and antique glassware.
Since 1950, Chateau Perrier has housed a museum of prehistory and archaeology that showcases 4000 artifacts and documents about the history of the Champagne region and Champagne wine.
This is one of the best places to see on a Champagne trip from Reims or Paris!
Address: 13 Av. de Champagne, 51200 Épernay
5. Pick Up a Sweet Treat at Maison Dallet Pere et Fils
Champagne and chocolate! Is there a better combination?
Find yourself in the heaven of chocolate, cakes, and pastries at Maison Dallet Pere et Fils, a unique culinary experience in Épernay.
This charming patisserie, located in the heart of the city, presents the most delicious selection by Vincent & Maxime Dallet.
The patisserie is known for its traditional baking methods and use of high-quality ingredients, including locally sourced butter, eggs, and cream.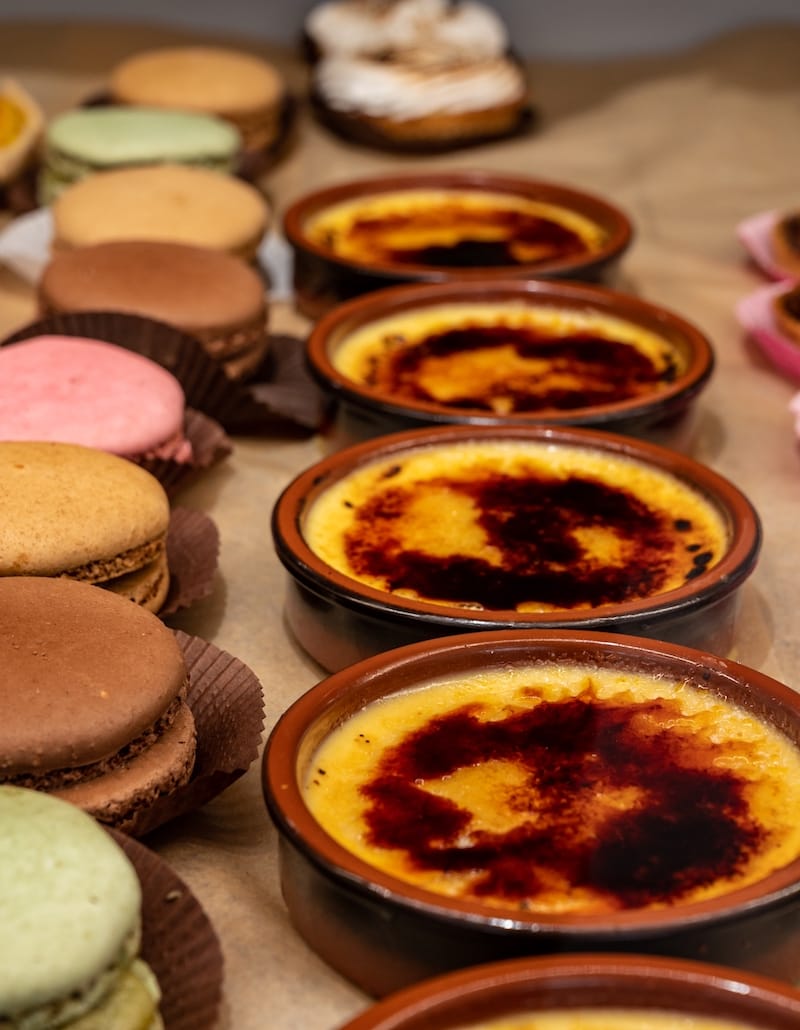 You will taste the classics, such as traditional crème brûlée, éclairs, Saint-Honoré, millefeuilles, and more. If it's hard to choose one, pick all!
Authentic chocolates are made of quality cocoa beans that keep their deep aromatic notes. Extra-dark bars, praline chocolates, ganaches, and liqueurs. There is everything for every taste.
If you are not in a "sugar coma" yet, taste ice creams and sorbets as a refreshing break from chocolates and pastries.
Address: 26 Rue Général Leclerc, 51200 Épernay
6. Visit a Famous Champagne House Like Moet & Chandon or Perrier-Jouet
The Champagne region and Épernay are distinguished by two famous Champagne houses: Moët & Chandon and Perrier-Jouët.
Not only will you get to sample some of the world's finest Champagnes, but you'll also get an inside look at the Champagne-making process and the history behind these iconic brands.
Your first destination is Moët & Chandon with its 28-kilometer underground tunnels and cellars that still keep the winemaking process passed down over generations.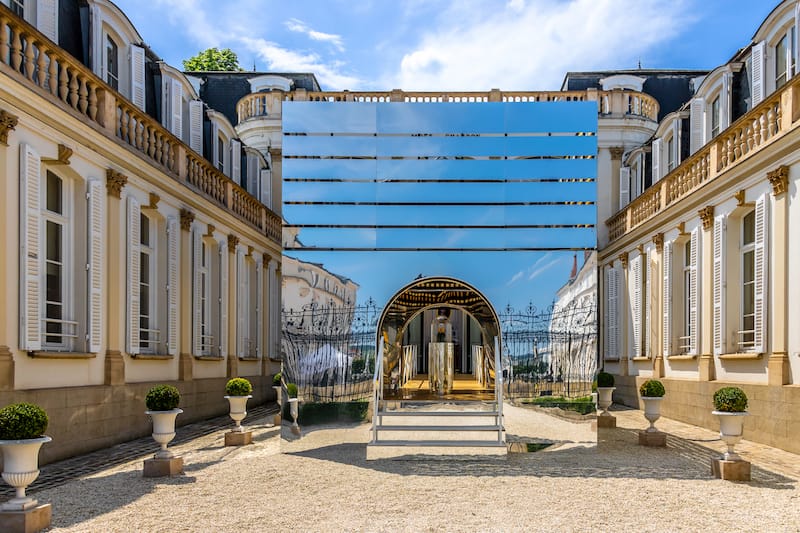 You'll explore the cellars and see row upon row of aging Champagne bottles, learn about the intricate process of creating Champagne, and taste some of Moet & Chandon's most popular blends, including the classic Moet Imperial and the vintage Dom Perignon.
The next destination is Perrier-Jouët, an iconic Champagne house with a 200-year history and the largest French Art Nouveau private collection, the famous Belle Epoque cellar, which houses a collection of vintage Belle Epoque Champagnes, and the Perrier-Jouët Boutique, which features exclusive Maison Belle Epoque products and Perrier-Jouët cuvées.
>> Click here to book your visit to Moet & Chandon
7. Enjoy the Town Hall's Beautiful Gardens
Located in the heart of the Champagne region, Épernay is all about Champagne, Champagne houses, and unique architecture.
One of the central parts of Épernay is a magnificent park with the Hôtel Auban-Moët, which now houses the Épernay Municipal Council.
Built in the 19th century and extended with gardens, it is today open to the public and presents a peaceful oasis in the middle of the bustling Champagne town.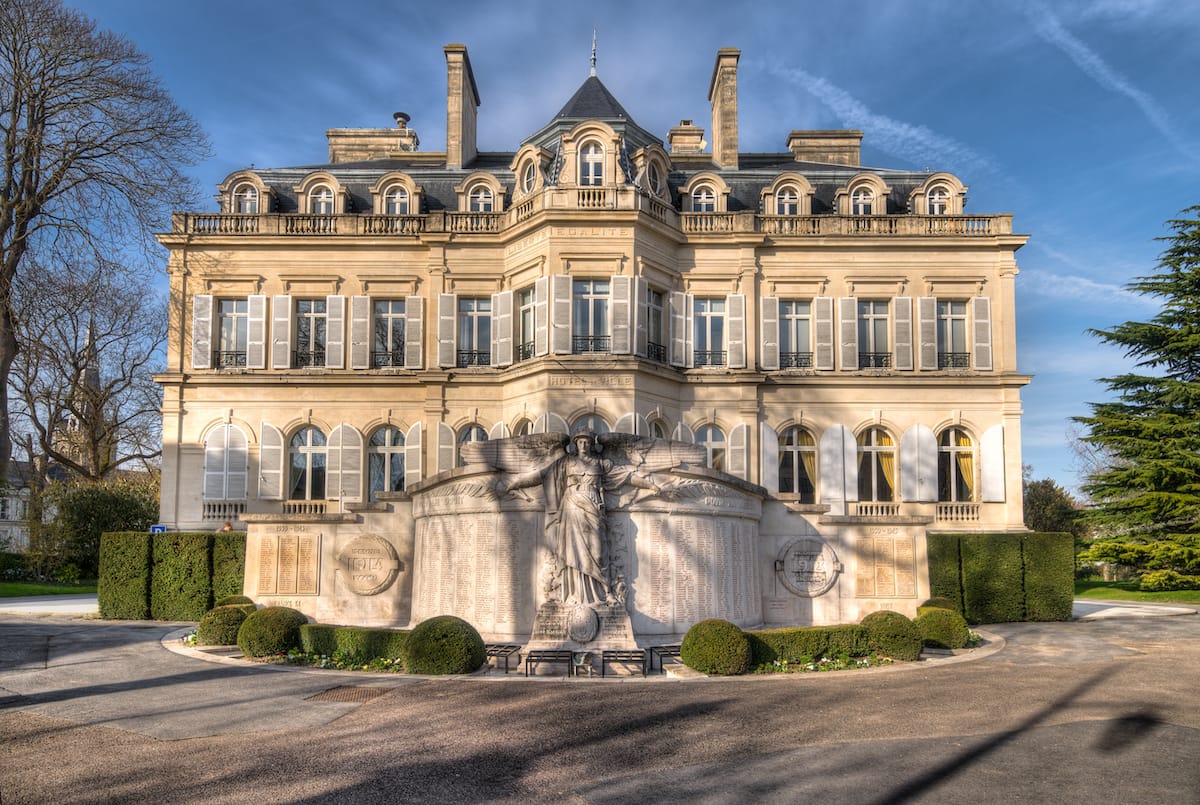 The gardens cover an area of about three hectares and feature a variety of trees, flowers, and sculptures.
One of the highlights is the beautiful fountain in the center, featuring a bronze statue of a woman holding a water pitcher. The statue is surrounded by a circular pool and beautiful flower beds.
It is a popular place for residents to take a stroll along the neat alleys, and enjoy the park with a cup of coffee on a bench.
Address: Parc des loisirs Roger-Menu, 51200 Épernay
8. Take a Day Trip to Reims from Epernay
Only 23 km from Épernay, you will discover Reims, the Champagne and coronation city with one of the best vineyards in Champagne.
With four UNESCO World Heritage sites and numerous other attractions, you won't get bored in Reims.
Start your day visiting the Reims Cathedral (Our Lady of Reims) with stunning Gothic architecture. The 13th-century cathedral hosted the coronations of 33 French kings.
You will see 2,303 statues, a 38-meter-high nave, and climb the 249 steps of the North Tower.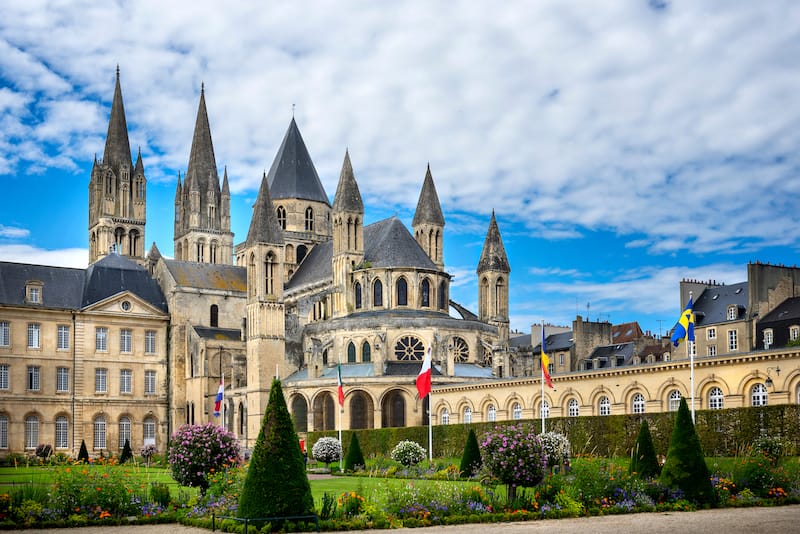 Right next to the cathedral, you will visit the Palace of Tau, which now houses a museum with a collection of medieval artifacts, including tapestries, sculptures, and royal regalia.
One unique place not to miss is Reims Mars gate, a Gallo-Roman triumph arch with the scene of the mythical she-wolf suckling Romulus and Remus.
While in the Champagne region, visit one of the world-renowned Champagne houses such as Veuve Clicquot, Taittinger, or Pommery, where you will taste the best of the region.
9. Catch a Performance at the Salmanazar Theatre
Catching a performance at the Salmanazar Theatre may be one of the most exciting moments of your trip to Épernay.
The theater occupies a beautiful historic building that regularly hosts concerts, plays, and other performances.
Attending a performance at the Salmanazar Theatre is a fantastic way to experience the local culture and immerse yourself in the French town's artistic community.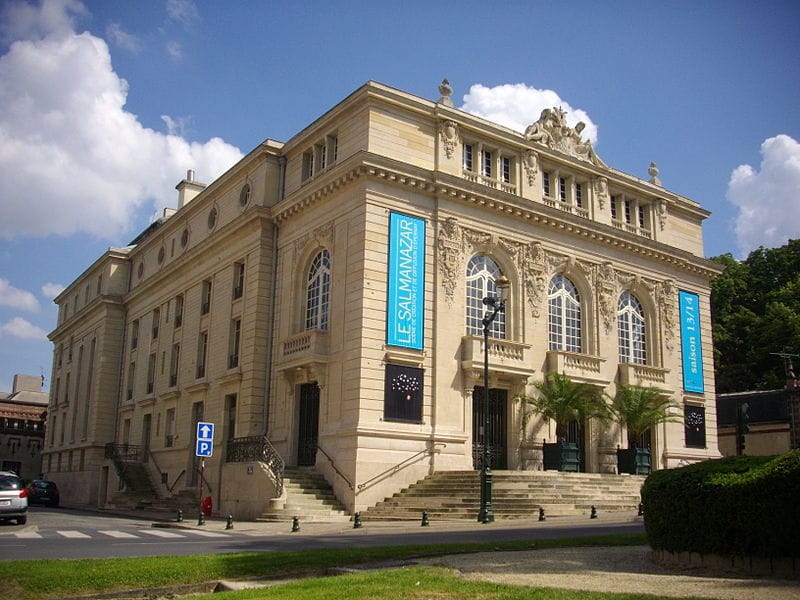 Hosting 600 spectators, the theater's 200 square meters of stage allows for an up-close and personal experience with the performers.
In addition to the performances, the theater also offers guided tours of the building.
Before any performance, you can explore the beautiful interior, including the ornate ceiling and the grand staircase, and learn about the history of the theatre and its role in the community.
Address: 1 Rue du Théatre, 51200 Épernay
10. Dine at Restaurant Chez Max
Authentic cuisine and dining will be your favorite part of the day in Épernay, and the best way to start your experience is at Chez Max restaurant.
Located in the heart of the town, this family-run restaurant is known for its delicious French cuisine and charming atmosphere.
The restaurant is housed in a beautiful historic building that has been lovingly restored and features a cozy dining room with exposed brick walls and wooden beams.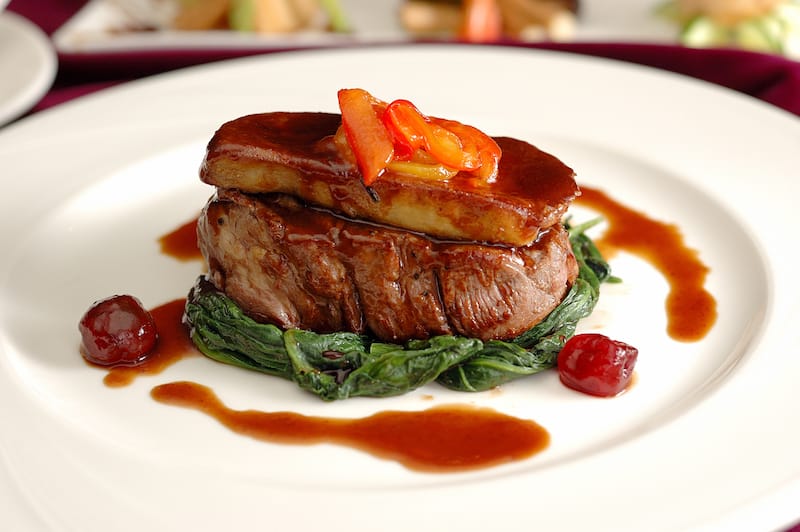 The menu at Chez Max features classic French dishes made with fresh, locally sourced ingredients, including seafood, beef, and duck.
Some of the restaurant's most popular dishes include the warm poultry liver mousse, tomato carpaccio with smoked beef, pork mignon with local cheese sauce, and more.
The restaurant also offers an extensive wine list featuring local and international wines, including many bottles from the Champagne region.
Address: 13 Av. Alfred Anatole Thévenet, 51530 Magenta
11. See the Historic Portail Saint Martin
Épernay and its historic part suffered a lot during World Wars I and II. Historic Portail Saint Martin is one of the sites that was badly damaged during the wars.
This iconic monument dates back to the 16th century and is an impressive example of Gothic architecture.
Portal Saint Martin was once part of the original city walls and served as a gateway into the town.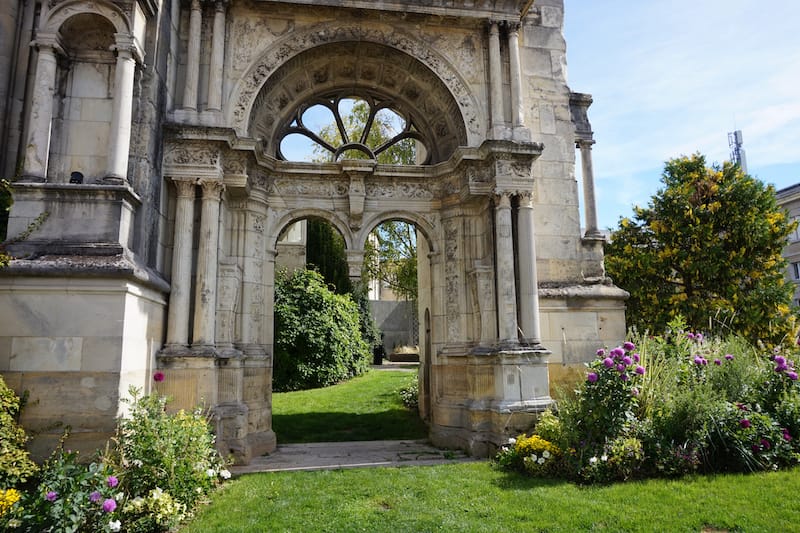 The structure is made of local stone and features intricate carvings and details in Greek style, like cupids, animals, and the image of Hercules.
In 1909, Portal Saint Martin gained the status of a historical monument, and later, in 1916, it was demolished and moved so as not to hinder traffic.
12. Visit the Abbaye de Saint Pierre in Hautvillers
A visit to the beautiful winemaking Hautvillers village is a must when visiting Épernay, and the Abbaye de Saint Pierre in Hautvillers is the main attraction and your first destination.
Located in the heart of the Champagne region, this historic abbey dates back to the 7th century and is known for its stunning architecture and rich history.
The abbey is better known as the final resting place of Dom Pérignon. He was the first to lay the foundations for the elaboration of Champagne.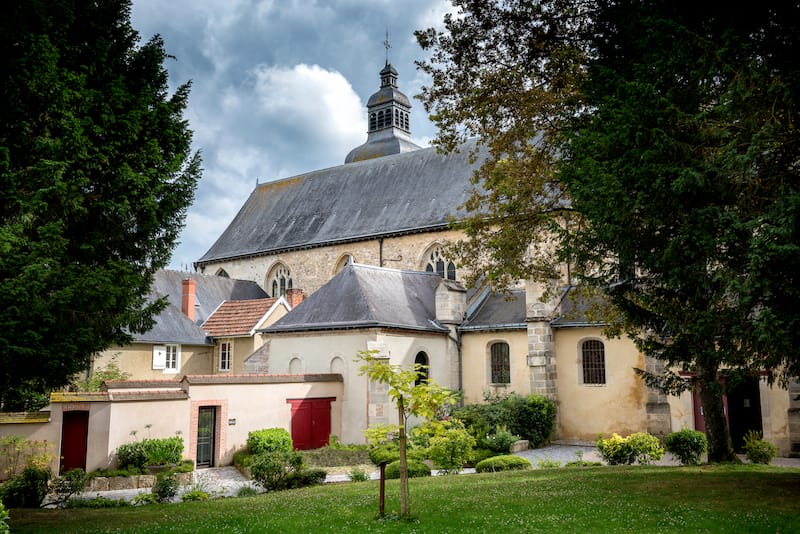 His tombstone is in the choir inside the church. Also keeping the relics of Saint Helena, the abbey is a major pilgrimage destination in the region.
After visiting the abbey and exploring the territory, head to Hautvillers village to discover one of the twenty Champagne winemakers, proud heirs of Dom Pérignon, explore the cellars and vineyards, and taste one of the best bottles.
While strolling along the streets, you will see iron signs on winegrowers' houses.
Address: 21 Rue de l'Abbaye, 51160 Hautvillers
What to Do in Epernay – Map
To add this map to your Google Maps account, click the 'Star' icon next to the map name. You can then view it on your cell phone or computer by heading to your Google Maps account, click the menu and add it to 'Your Places'.
Frequently Asked Questions
What is Epernay famous for?
Epernay is the "Capital of Champagne" in France's northeastern Champagne-Ardenne region, known for its prestigious Champagne houses, stunning Avenue de Champagne, vast vineyards, historic cellars, and unique "crayères" caves.
It's a fantastic base for exploring the wider Champagne region, including Reims and scenic areas like Côte des Blancs and Montagne de Reims.
Some of the most famous Champagne cellars you can visit are Moët & Chandon, Perrier-Jouët, and Pol Roger.
What are the best Champagne houses to visit in Epernay?
You will find plenty of different Champagne houses in Epernay and some of the most popular ones are:
Moët & Chandon
Boizel
Perrier-Jouët
Pol Roger
Mercier
De Castellane
Collard-Picard
How do I get to Epernay from Paris (and how long does it take)?
To get to Epernay from Paris, you have a few transportation options:
By train: The most convenient and quickest way to reach Epernay from Paris is by taking a train. High-speed TGV and regional TER trains connect Paris Gare de l'Est to Epernay.
The journey takes approximately 1 hour and 15 minutes on a direct TGV train and about 1 hour and 30 minutes to 2 hours on a TER train, depending on the number of stops.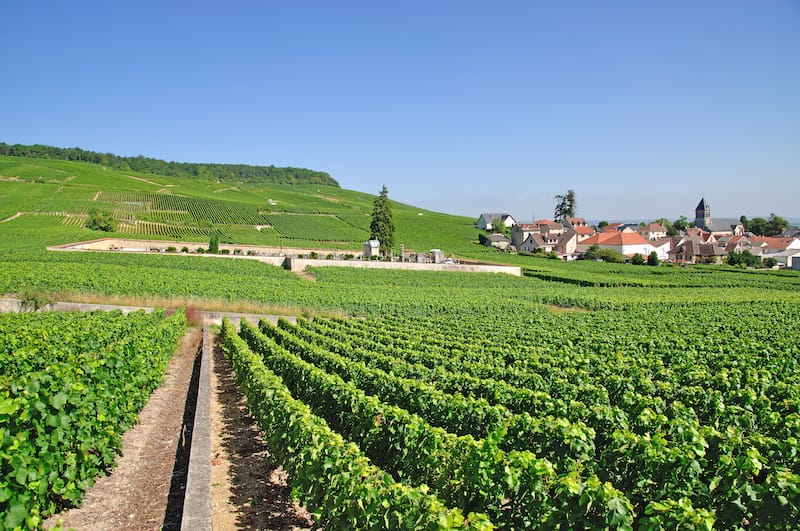 You can book tickets through the SNCF website or at the train station.
By car: If you prefer driving, you can rent a car in Paris and drive to Epernay.
The distance between Paris and Epernay is about 130 km (80 miles), and the drive usually takes around 1 hour and 30 minutes to 2 hours, depending on traffic. The most common route is via the A4 motorway, which is a toll road.
Alternatively, you can take an organized tour to Epernay (but many also cover the rest of the region, and not solely Epernay).
When is the best time to visit Epernay?
The best time to visit Epernay depends on your preferences and priorities, but generally, the most favorable time is between late spring and early autumn. Here's a breakdown of the seasons:
Late spring to early summer (May to June): This period offers pleasant weather, with mild to warm temperatures and fewer crowds.
The vineyards are lush and green, providing a picturesque backdrop for exploring the region. However, keep in mind that occasional rain is possible during this time.
Summer (July to August): This is the peak tourist season in Epernay, with warm temperatures and longer days, which are perfect for outdoor activities, including visiting vineyards and champagne houses.
However, be prepared for larger crowds and potentially higher prices for accommodations and tours.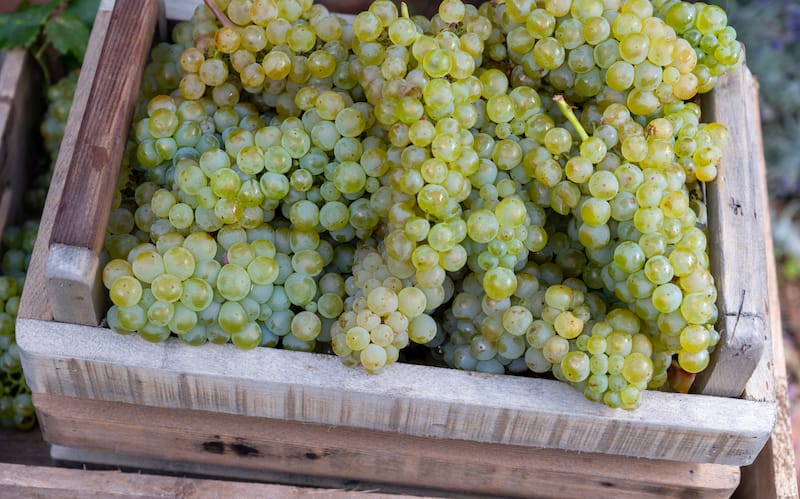 Early autumn (September to October): Harvest season typically occurs during this time, making it an exciting period to visit Epernay.
The weather is still pleasant with mild temperatures, and the vineyards display beautiful autumn colors. There might be fewer crowds compared to the peak summer season, but it's still a popular time for visitors.
Winter (November to April): Although Epernay is quieter during winter, the weather can be cold and wet, with shorter days and limited sunlight.
Some Champagne houses may have reduced hours or be closed for tours!
However, if you prefer fewer crowds and lower accommodation prices, you might still enjoy visiting Epernay during this time.
Where to Stay in Epernay
If you're looking for the best places to stay in Epernay, here are our top-rated choices! Otherwise, an Epernay day trip from Paris is totally fine and you can stay there!
Did we miss any of the best things to do in Epernay?
Let us know your favorite Epernay attractions and landmarks in the comments. Thanks!
More France Travel Guides
Pin this Epernay Things to Do Guide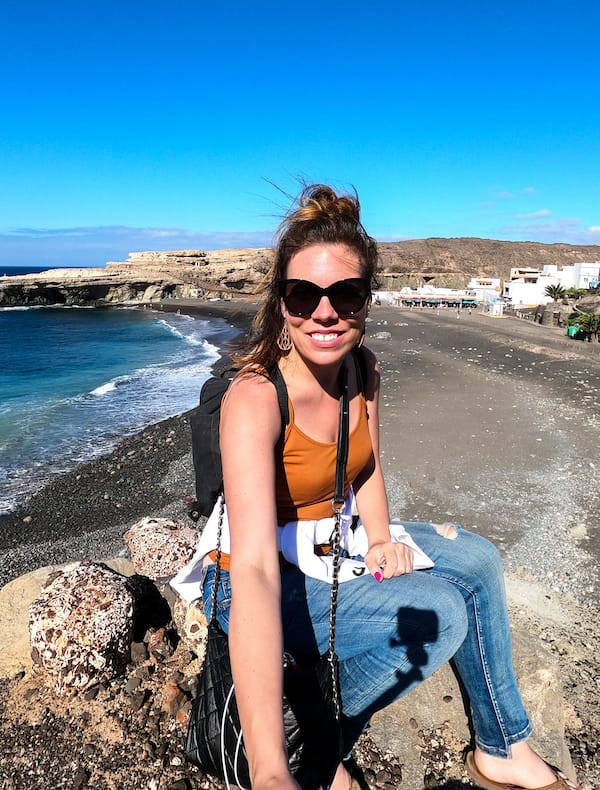 Megan is a travel blogger and writer with a background in digital marketing. Originally from Richmond, VA, she now splits her time between Frankfurt, Germany and Arctic Finland after also living in Norway, Armenia, and Kazakhstan. She has a passion for winter travel, as well as the Nordic countries, but you can also find her eating her way through Italy, perusing perfume stores in Paris, or taking road trips through the USA. Megan has written for or been featured by National Geographic, Forbes, Lonely Planet, the New York Times, and more. She co-authored Fodor's Travel 'Essential Norway' and has visited 45 US states and 100+ countries.