If you are looking to travel to Paris in winter, don't worry – it is still the perfect time to visit! This guide will contain our favorite things to do during winter in Paris! Keep reading!
Are you planning your trip to Paris last minute?
Be sure to book your accommodation and tours in Paris ahead of time to ensure availability! Here are our top picks!
🇫🇷 Top Experiences and Tours in Paris:
🛌 Top Hotel Recommendations in Paris:
Ibis Hotel in Clichy (Budget – I stayed here and recommend it)
Tilsitt Etoile (Mid)
La Maison Favart (Lux)
🚗 Looking for the best way to get around Paris? Click here to check rental car rates for France!
Paris is one of the greatest cities in the world and there are countless things to do during any time of the year. We narrowed this guide down to our top picks – including worthwhile tours and experiences.
We even included some of our favorite day trips from the city! And some of the best things to do around Christmas in Paris!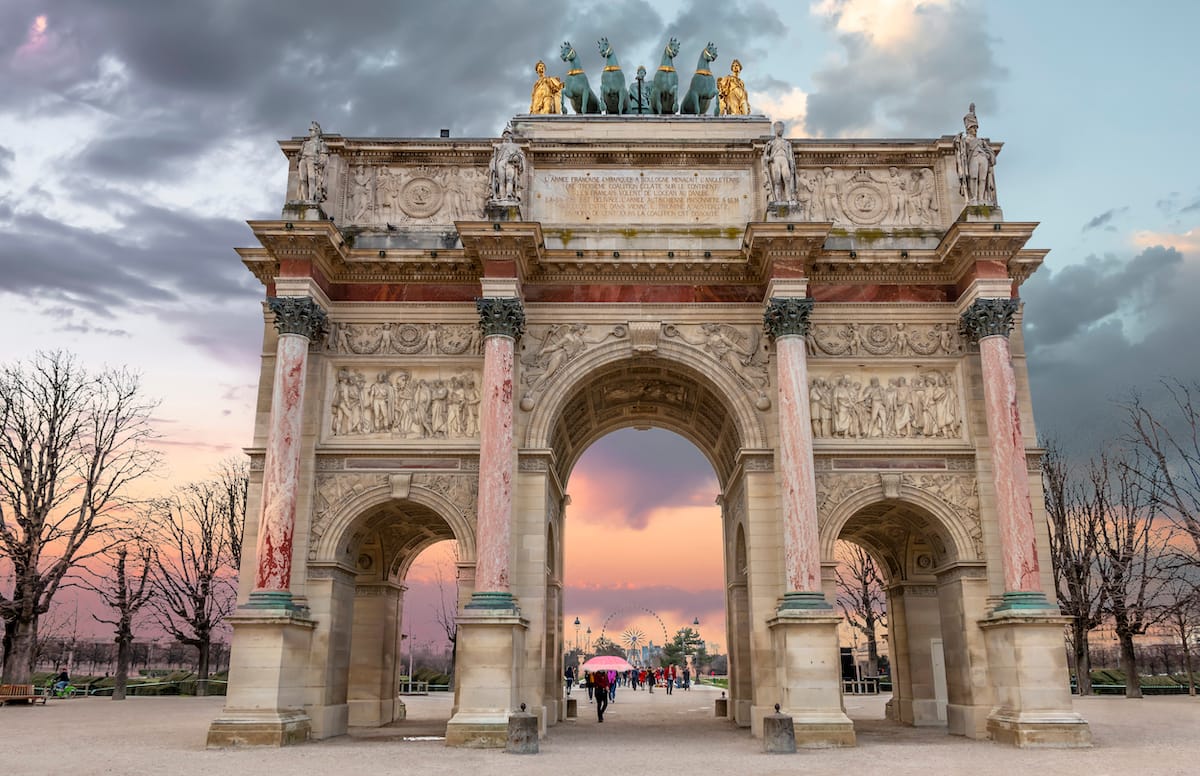 Did we miss anything to include on a winter trip to Paris? Let us know in the comments!
Winter in Paris Quick Facts
Average Paris Winter Temperatures
A lot of people think France is relatively warm during the winter months. This is not particularly true, but I still find most of France milder than Germany during the winter months (or maybe the sun shines a bit more!).
Here are the averages throughout the winter in Paris:
Paris in November:

highs of 11 C (51 F), lows of 5 C (41 F)

Paris in December:

highs of 7 C (45 F), lows of 3 C (37 F)

Paris in January:

highs of 7 C (44 F), lows of 2 C (36 F)

Paris in February:

highs of 8 C (46 F), lows of 2 C (36 F)

Paris in March:

highs of 12 C (53 F), lows of 4 C (39 F)
Snowfall in Paris
Paris doesn't see snow very often throughout the winter season. At most, you might see 3 to 15 snow days in any given winter.
The highest chance of snow is from January through March. And even if it does snow, the snow won't stick around for long!
With that being said, you can still enjoy the winter season in Paris and get festive for the holidays if you celebrate.
Best Things to Do in Paris in Winter
1. Enjoy a Seine River Sightseeing Cruise (with Dinner!)
Whether you're celebrating a special occasion, looking for a romantic night out, or simply want to experience the best of Parisian culture, the Seine River Sightseeing Cruise with a 3-Course Dinner is not to be missed.
The excitement builds as you board the boat near the Musée d'Orsay Museum.
You'll be taken on a journey, passing by famous landmarks such as the Eiffel Tower, Louvre Museum, and Notre Dame Cathedral while embracing the night skies of Paris.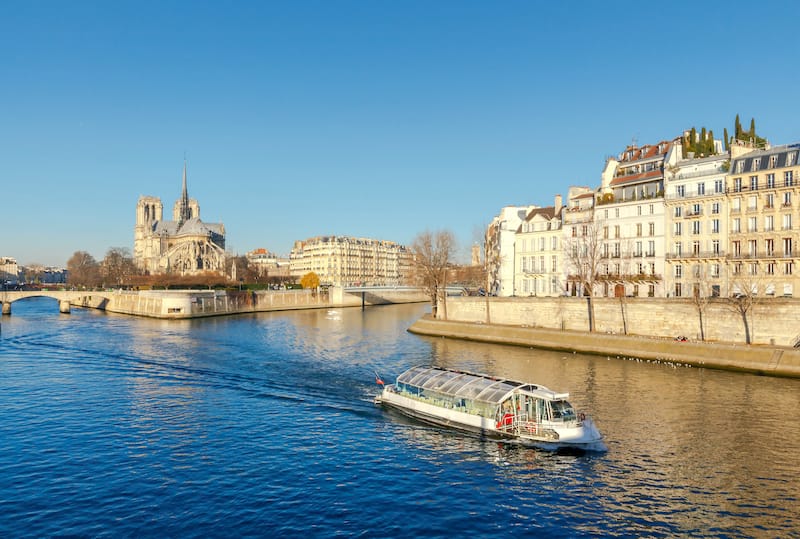 And let's not forget about the food. The three-course dinner is a culinary adventure featuring seafood, foie gras, and French desserts.
You will have two starters with seafood treats and the main course with supreme French delicacies.
Take your glass of Champagne while you pass the Eiffel Tower and finish the idyll of your romantic trip.
>> Click here to check cruise rates and availability
2. Try Vin Chaud during the Parisian Winter
Vin chaud, or "hot wine," is a traditional French beverage especially popular in winter.
Made by heating red wine with spices and sugar, it is a cozy and delicious way to warm up on a chilly day.
This classic French treat is served at many cafes and bars throughout the city and at Christmas markets during the holidays, but there are the top 3 places with the best vin chaud not to miss.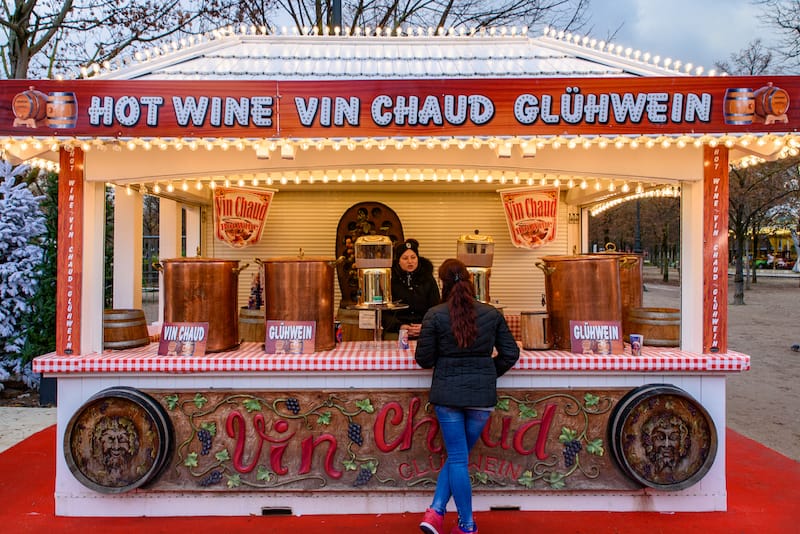 Maison Sauvage is one of the coziest cafes to get warm after a long stroll.
Decorated with lush green, it is more of a greenhouse where you can enjoy the best vin chaud at a reasonable price.
If you are in Montmartre, stop by Le Refuge cafe and order your vin chaud with popcorn.
Finally, don't miss out on La Closerie des Lilas, an extravagant location to transport you back to the times of Hemingway.
3. Make Your Own Creation in a Perfume Workshop
Paris is renowned for its haute couture and beauty industry, and what better way to immerse yourself in this world than by creating your very own signature fragrance?
Take part in a perfume workshop to learn about the history and science of perfumery and gain insights into the art of creating the perfect scent.
You'll be guided by expert perfumers who will teach you about the different notes and ingredients that go into making a fragrance and help you create a blend from 90 scents that will perfectly suit your personality.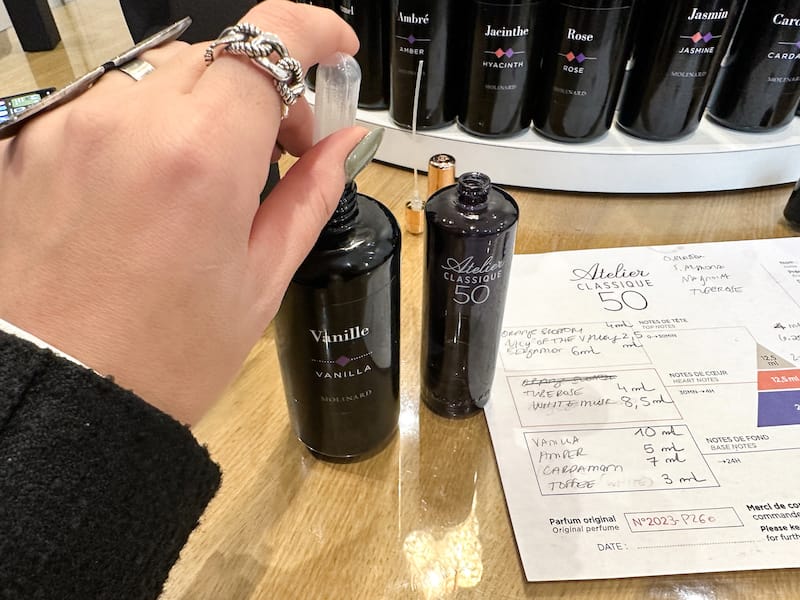 The perfume workshop usually starts with a fragrance analysis session, where you'll be given a range of scents to sample and identify.
This will help you understand your preferences and narrow down the fragrance you want to create.
The best part of a perfume workshop is that you can take your creation home with you. You'll leave with a 50-ml bottle of your signature scent, forever reminding you of your time in Paris.
>> Click here to check workshop rates and availability
4. Watch a Moulin Rouge Show in Paris
If you're looking for a quintessential Parisian experience, watching a cabaret show at the Moulin Rouge is an absolute must-do.
Located in the heart of the city's vibrant Montmartre district, the Moulin Rouge has entertained visitors since the late 19th century with its crazy dance, music, and performances.
The show at the Moulin Rouge is a feast for the senses, with a cast of talented dancers, singers, and performers.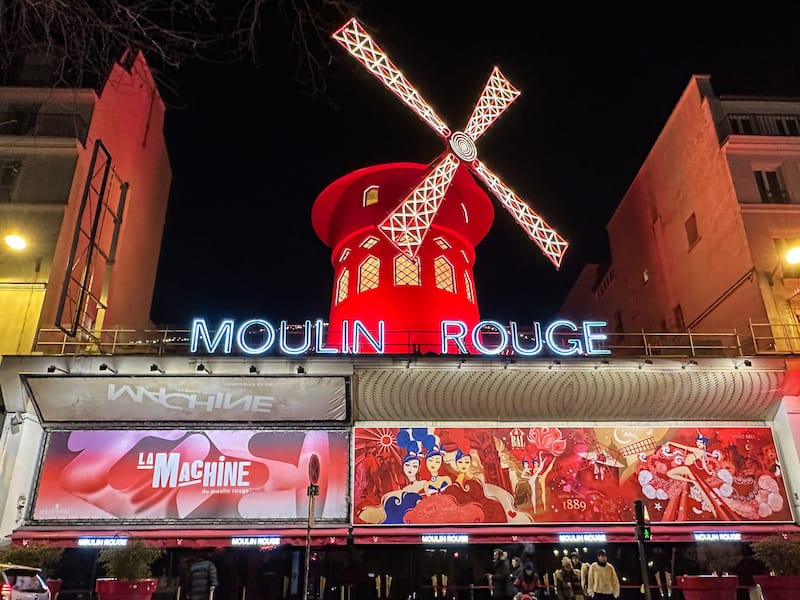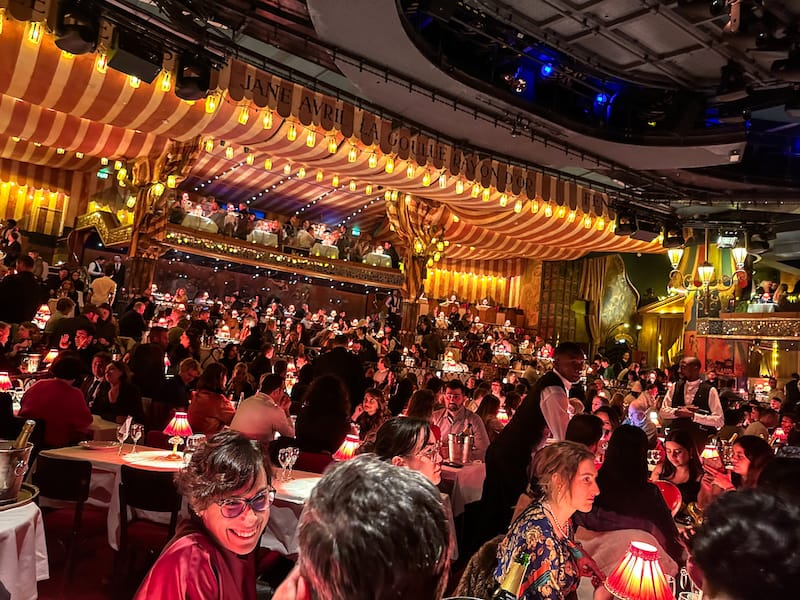 Take your seat to enjoy the show of 60 Doris Girls, a dazzling parade of feathers, sequins, and rhinestones.
You will watch the most famous "Féerie" show by Doris Haug and Ruggero Angeletti. Half a bottle of Champagne will definitely make your evening more lively.
Watching a cabaret show at the Moulin Rouge is an unforgettable experience that is not to be missed. The atmosphere at the Moulin Rouge is truly remarkable, with its distinctive red windmill and lavish interior design.
>> Click here to check Moulin Rouge rates and availability
5. Make Your Own Macarons in Paris
The art of making perfect macarons is evidence of true mastery, but you have a chance to learn the mastery by taking a 2-hour hands-on class.
During a macaron-making class, you'll be guided by expert bakers who will teach you how to create the perfect macaron shells and fillings.
You'll learn about the science behind macaron-making and the cultural and historical significance of these delicate pastries.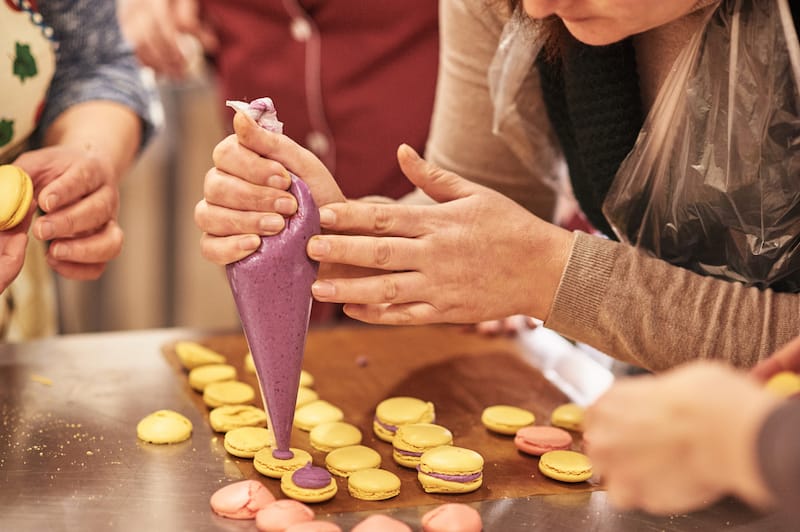 You'll also have the chance to get creative with your flavors and fillings, experimenting with different combinations of ingredients to create your own unique macaron recipe.
After baking and assembling your macarons, you'll enjoy your creation with tea or coffee, accompanied by lively talks and stories about macarons. Don't forget to grab your box of macarons before leaving.
>> Click here to check class rates and availability
6. Take a Paris Food Walking Tour
A food walking tour of Paris is a fantastic way to experience sights, sounds, and tastes in Paris!
From sampling traditional French dishes to exploring the charming Le Marais neighborhood and meeting local artisans, this tour is an immersive and unforgettable experience that is not to be missed.
You'll be guided by a local food expert who will take you to some of the best foodie destinations in the city. You'll first sample all-time classics like French croissants and homemade sourdough bread at the best bakery.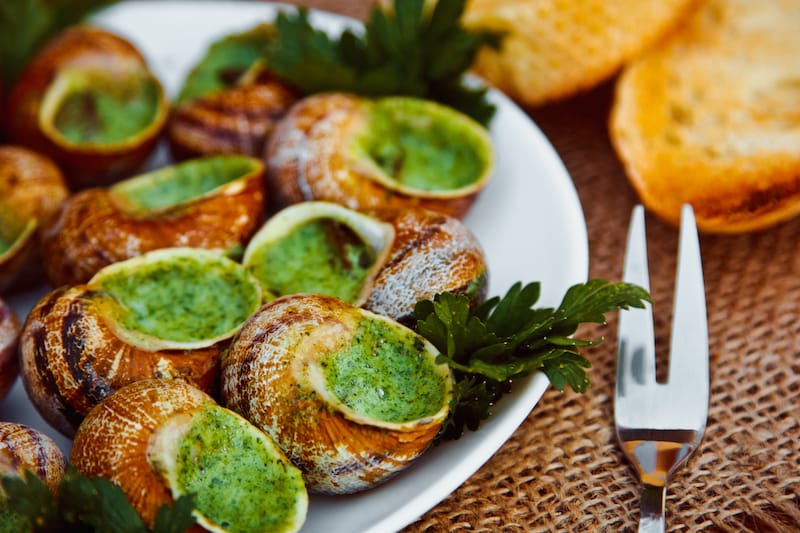 Do you love chocolate? If yes, you will love the next destination, Meilleur Ouvrier de France, a master chocolatier where you will taste the best quality chocolates.
Too many sweets? You will next blend your food tour with traditional chickpea pancakes from a local food market, followed by a walking tour in the Jewish quarter.
You will have a short stop at the local bakery and shops for cheese and cured meats. Leave room for French onion soup, pastries, and a glass of wine afterward.
>> Click here to check tours rates and availability
7. Get Festive at the Christmas Markets in Paris
Paris is already a magical city, but during the holiday season, it becomes even more enchanting with its beautiful Christmas markets scattered throughout the city.
The Christmas markets in Paris typically start at the end of November and run until early January.
Some of the most popular markets are located at the Champs-Élysées, Notre-Dame, Montmartre, and the Tuileries Garden.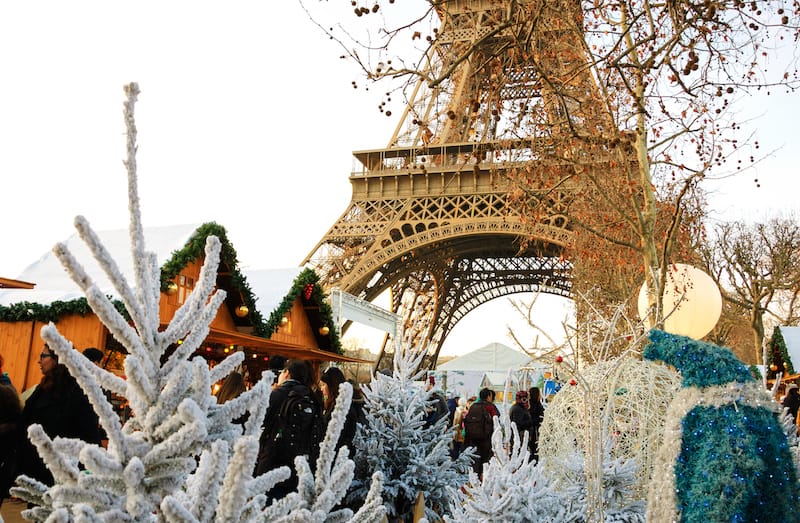 The biggest market is La Défense Marché de Noël, with over 350 wooden chalets decorated in holiday lights.
Another magical market is located in the Tuileries Garden next to the Louvre. La Magie de Noël features Christmas-themed carnival-like rides and games, an ice skating rink, endless stalls with food in Swiss-style chalets, and more.
The third Christmas market not to be missed is the Marché de Noel Notre Dame across the Seine, with musicians, stalls with unique artisan crafts, and gourmet foods.
8. Try Ice Skating in Paris
One of the magical winter activities in Paris is ice skating, which will enchant visitors of all ages.
From mid-December through February, the city transforms into a winter wonderland with outdoor ice rinks and twinkling lights that add an extra gleam to the festive atmosphere.
Several outdoor ice rinks in Paris are open to the public, but the most impressive is still the rink at the Eiffel Tower.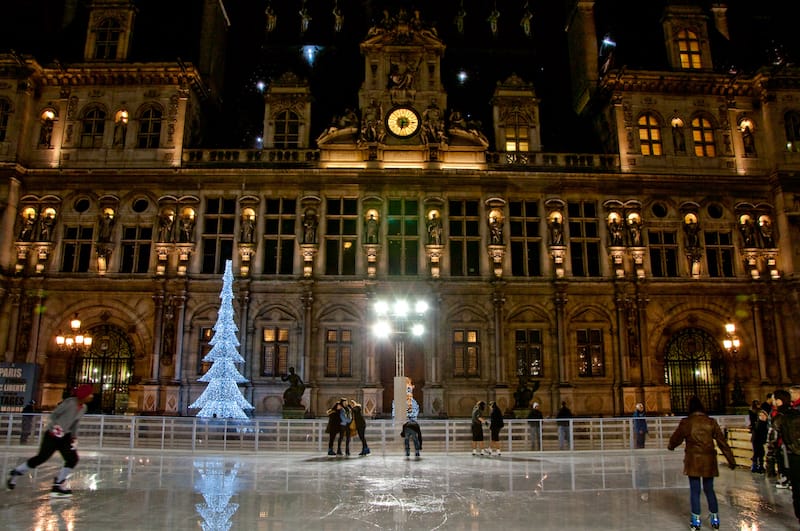 It is built on the tower's first level, 57 meters above ground, opening up to the most breathtaking view over the Eiffel Tower and the city.
After enjoying your time, you can have snacks, hot soup, and waffles with hot chocolate at the winter food stalls.
Another place to enjoy a winter tale is the Jardin des Tuileries, with its Christmas market and the mood of the holidays.
9. Discover Paris's Covered Passages
Paris is full of hidden gems, and one of the most charming and lesser-known attractions are the covered passages, or "passages couverts."
These historic arcades date back to the early 19th century and offer a glimpse into Paris' past. There are over 20 passages across Paris, most housing restaurants and shops.
The Passage des Panoramas is one of the oldest covered passages in Paris, dating back to 1799. It is known for its elegant glass roof, historic architecture, and variety of shops and restaurants.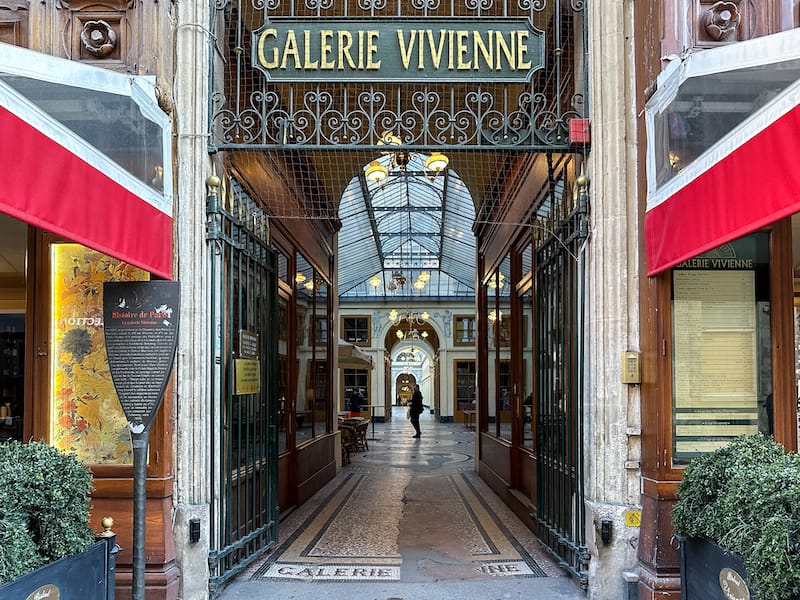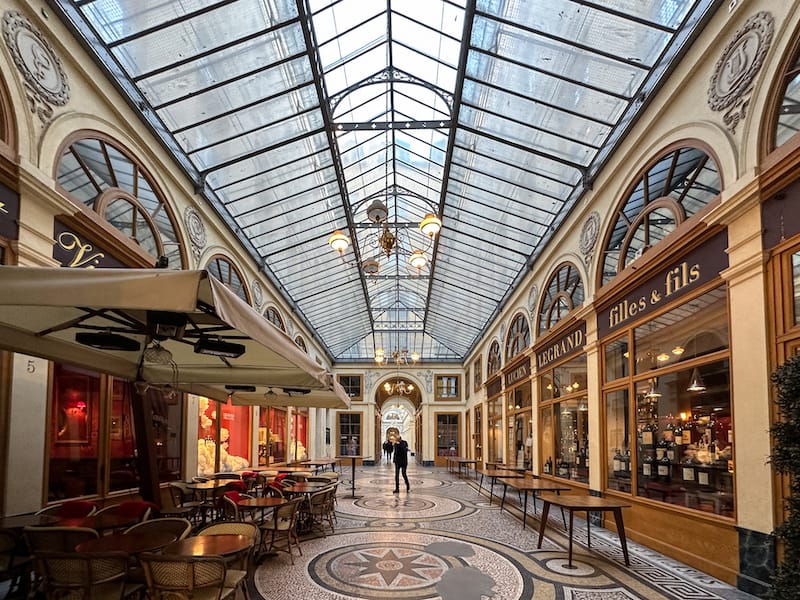 The Galerie Vivienne is another historic covered passage near the Palais-Royal. It features stunning neo-classical architecture, with a glass roof and marble floors. It is home to many upscale shops, cafes, and restaurants.
Last but not least, you should also visit the Galerie Colbert with its colonnade, rotunda, and glass dome.
It is home to several notable institutions, including the Institut National d'Histoire de l'Art, a research center for art history, and the Ecole Nationale Supérieure des Arts Décoratifs, a prestigious art and design school.
10. Visit Some of the Best Museums in Paris
Paris is known for its world-class museums, housing some of the most famous and prestigious collections of art and artifacts.
You may spend several days strolling from one museum to another, but there are 3 must-visit museums in your itinerary.
The Louvre is one of the world's largest and most famous museums, housing over 35,000 works of art worldwide.
The museum has many well-known masterpieces, including the Mona Lisa and the Winged Victory of Samothrace.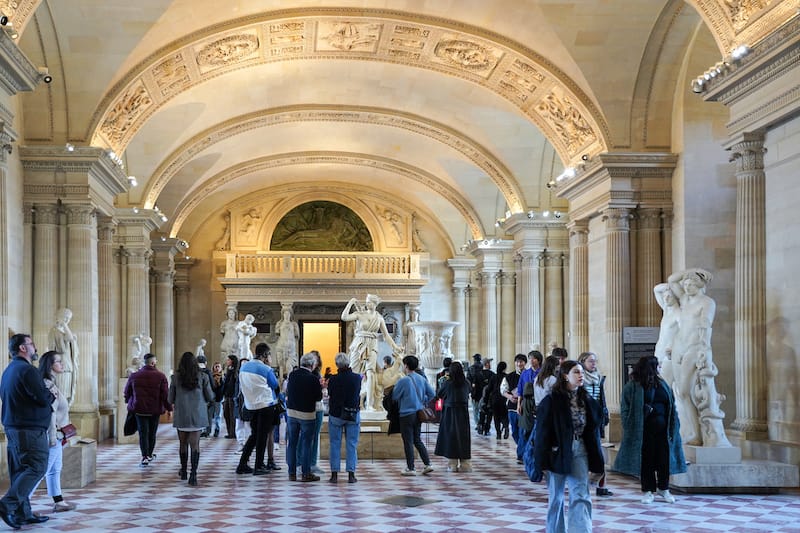 Next to visit is the Musée d'Orsay, with one of the largest collections of impressionist and post-impressionist art, including works by Monet, Van Gogh, and Degas.
Finally, visit the Centre Pompidou, a modern art museum in the Beaubourg neighborhood. It is known for its distinctive architecture, featuring exposed pipes and colorful industrial design.
The museum's collection includes works by contemporary artists, including Picasso, Matisse, and Warhol. Visitors can also enjoy performances and film screenings.
11. Warm Up at a Paris Coffee Shop
Visiting Paris without experiencing a delicious cup of coffee each day is practically sacrilegious—just like it wouldn't be complete without sampling the legendary wines of the city.
Aside from the iconic Café de Flore, Les Deux Magots, and Le Procope, there are numerous cute cafes to enjoy your morning coffee.
One of the first places not to miss is Substance Café, a small specialty coffee shop and roastery famous for its unique coffee experience. A small cafe with 15 seats has no takeaway, pastries, sugar, or music, but it is still loved for its quality coffee.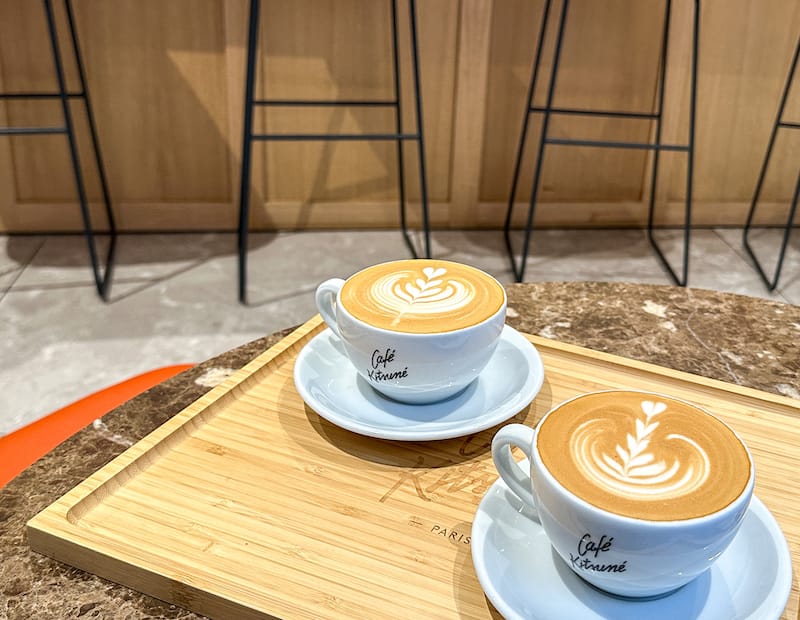 La Caféothèque is the very first specialty coffee shop in Paris and France. The cafe has rooms for roasting beans, a School of Coffeeology, and a cafe.
Finally, visit Fringe, a French coffee shop with an American owner and Scandinavian vibes serving great coffee and delicious cookies.
12. Have a Romantic Dinner in a Parisian Restaurant
Paris is renowned for its culinary delights, from traditional French cuisine to international fare. With thousands of restaurants to choose from, it can be overwhelming to decide where to dine.
Start your adventure with Michelin-starred Comice, a delicate balance of luxury and laid-back vibes with contemporary French cuisine.
The wine cart includes lesser-known wines of exceptional quality, matched with signature foie gras and roast chicken.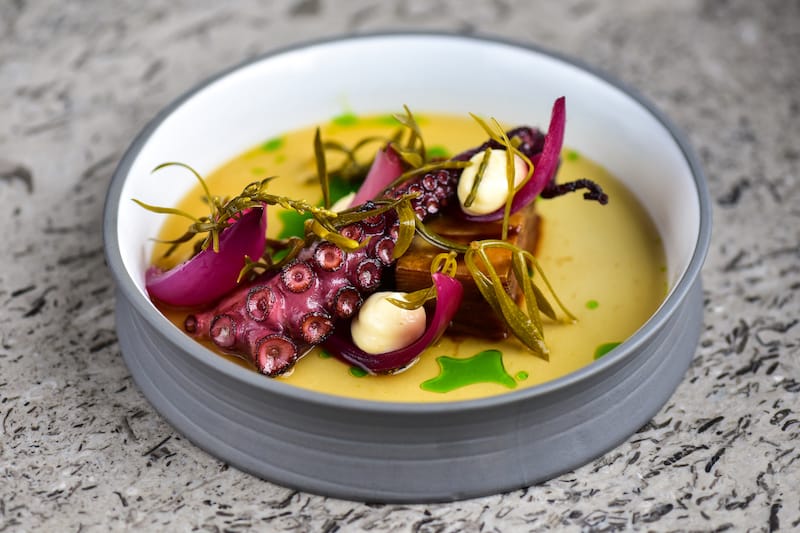 To feel the authentic chic of Paris, visit another Michelin-starred restaurant, Prunier, which offers the best seafood and caviar produced on farms in the Aquitaine region.
The dishes have creative names like "Oeuf of Christian Dior," "La Perle Noire Oysters n°3 Cadoret," "Oysters Amélie," and more.
La Bistrot Flaubert is less sophisticated but definitely worth special attention with its innovative approach and Asian influence on traditional French cuisine. Consider trying beef tartare with puffed rice, red curry, and kimchi.
13. Go Shopping in the World's Fashion Capital
Paris is a world-renowned shopping destination, and a trip to the city of lights is not complete without indulging in some retail therapy.
From high-end luxury boutiques to unique local shops, there is something for every type of shopper in Paris.
Winter kicks off with the most significant discounts, even on high-end brands.
One of the most famous avenues in the world, the Champs-Elysées is home to some of the most luxurious shops and high-end boutiques in Paris.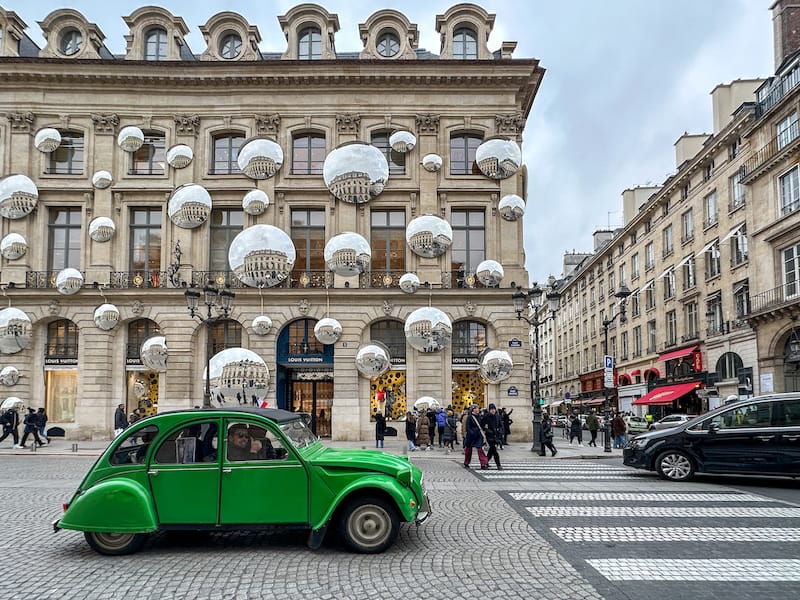 You can find brands like Louis Vuitton, Guerlain, and Cartier here.
Located in the heart of Paris, Rue de Rivoli is another popular shopping destination with a mix of high-end luxury boutiques and more affordable shops.
Special deals like 50% off for Hermès bags, jewelry, or cashmere scarves can be found in the Palais de Congrès. Be there as early as possible because most people get in line by 5 a.m.
14. Ring in the New Year in Paris
Planning to spend New Year's Eve in Paris? Be ready to fill your days with a magical experience with world-class cuisine, festive lights, and celebrations.
One of the most popular places to celebrate New Year's Eve in Paris is the Champs-Elysées.
The famous avenue is transformed into a lively street party with music, food, and drinks to ring in the new year.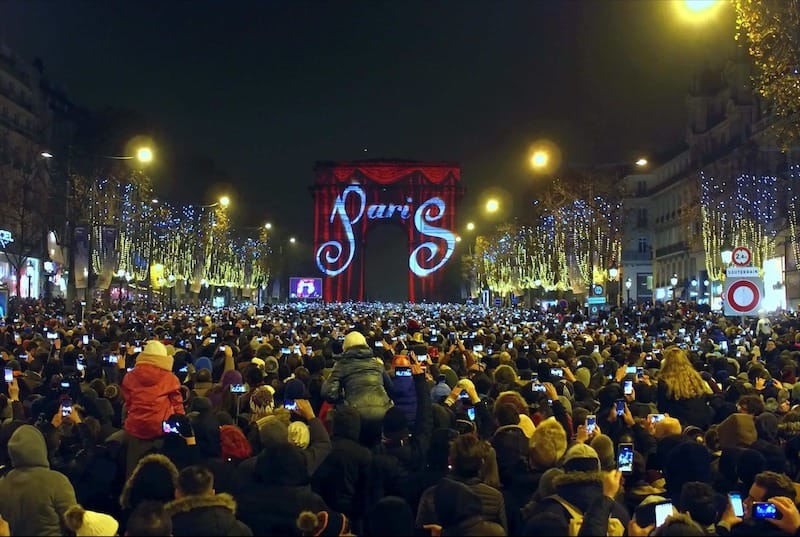 As midnight approaches, the Eiffel Tower lights up with a spectacular fireworks display, lighting the city with bursts of color and excitement.
For festive dinners, there are infinite world-class restaurants and bars that offer special New Year's Eve menus and champagne toasts.
At night, climb the Eiffel Tower summit to catch the best views of festive Paris with fireworks here and there.
15. Discover Paris by Night in a Vintage Car
Strolling through the City of Love, you may just spot a vintage French Citroen 2CV in its classic hues gliding by now and then. This is a travel car beloved for its quirky charm and distinctive design.
This 1-hour tour will take you to some of the city's most iconic landmarks, such as the Eiffel Tower, the Arc de Triomphe, the Notre Dame Cathedral, the Champs Elysees, the beautiful Arc de Triomphe, and more.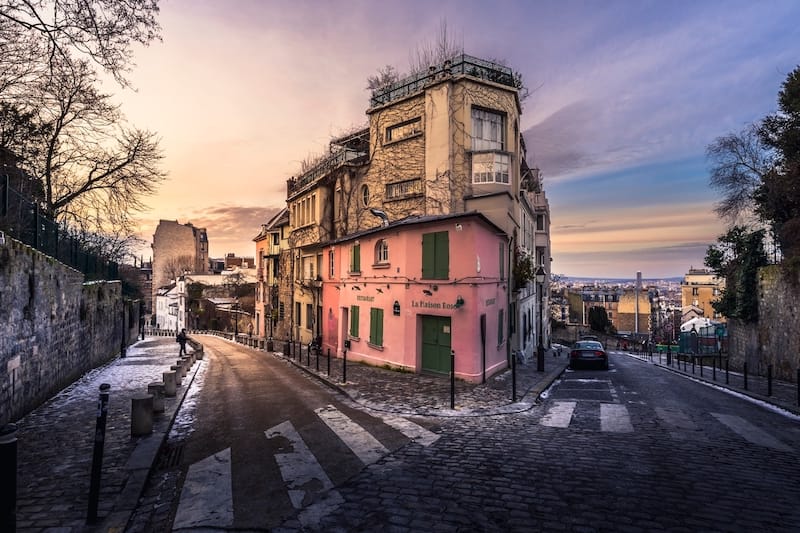 You'll also have the opportunity to explore the city's charming neighborhoods, such as the Marais and Montmartre, which take on a new and enchanting character at night.
One unique aspect of the tour is the chance to see Paris from a different perspective. You'll be able to explore hidden corners of the city that many tourists never see from the comfort and style of a vintage car.
>> Click here to check tours rates and availability
16. Celebrate Valentine's Day in Paris
Love in Paris, in love with Paris, or with love to Paris. In short, Paris is love, especially on Valentine's Day, with a romantic atmosphere unparalleled in any other city in the world.
From charming cafes to iconic landmarks, there is no shortage of activities for couples on this special day.
A stroll along the Seine River is necessary for those looking to enjoy the city's romantic ambiance.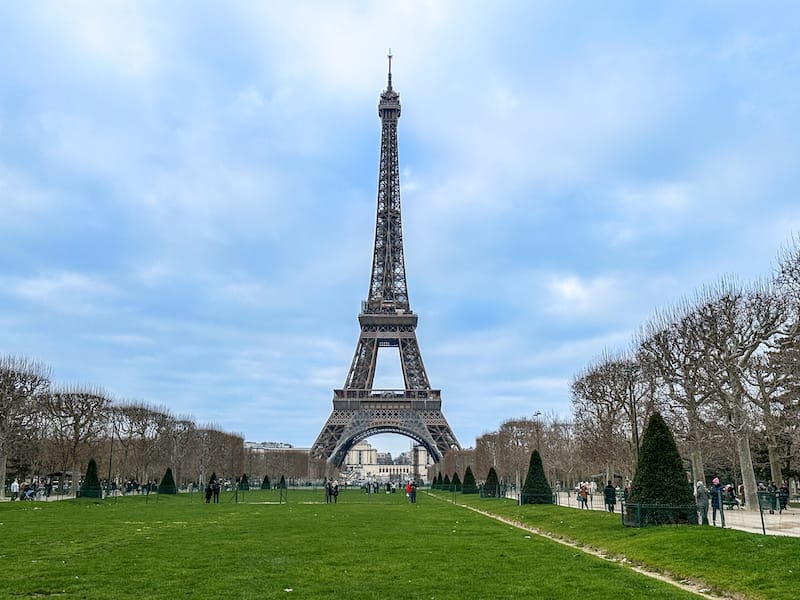 The river offers breathtaking views of the city's iconic landmarks, such as the Eiffel Tower and Notre Dame Cathedral.
Another symbol of love in Paris is the Pont des Arts, the Love Lock Bridge.
You can buy a lock, write your name on it, and attach it to the bridge's railing as a symbol of love.
17. Take a Day Trip to the Champagne Region
Whether you're a wine connoisseur or simply looking for a unique day trip, visiting the Champagne region will surely be a memorable experience. This region has something for everyone, from historical sites to world-renowned Champagne houses.
Your first destination in Champagne will be one of the prestigious estates, for example, Moët & Chandon, Veuve Clicquot, Mumm, or Mercier. You will stroll through the galleries with Champagne and taste the best samples.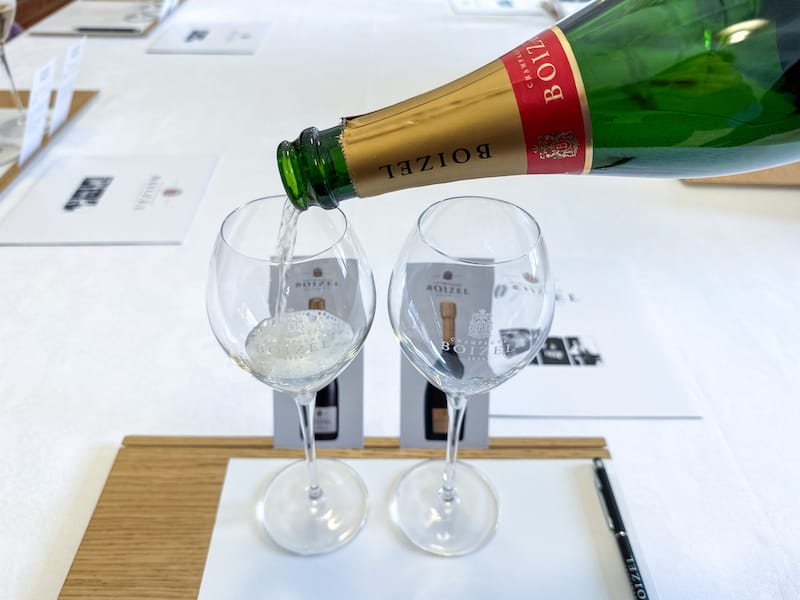 Before moving to the next location, you will stop at a champagne house for lunch and Champagne.
Then, with stories about Pinot Noir, Pinot Meunier, and Chardonnay, you'll visit the vineyards of Côte des Blancs and Vallée de la Marne.
Your last stop will be at a local winery, where you will sample eight types of Champagne paired with regional delicacies.
>> Click here to check tours rates and availability
18. Check Out the Illuminations on the Champs-Elysées
If you're planning a trip to Paris during the holiday season, make sure to check out the Illuminations on the Champs-Elysées.
Starting in late November and continuing through early January, the Champs-Elysées is transformed into a winter wonderland, with thousands of lights illuminating the iconic avenue.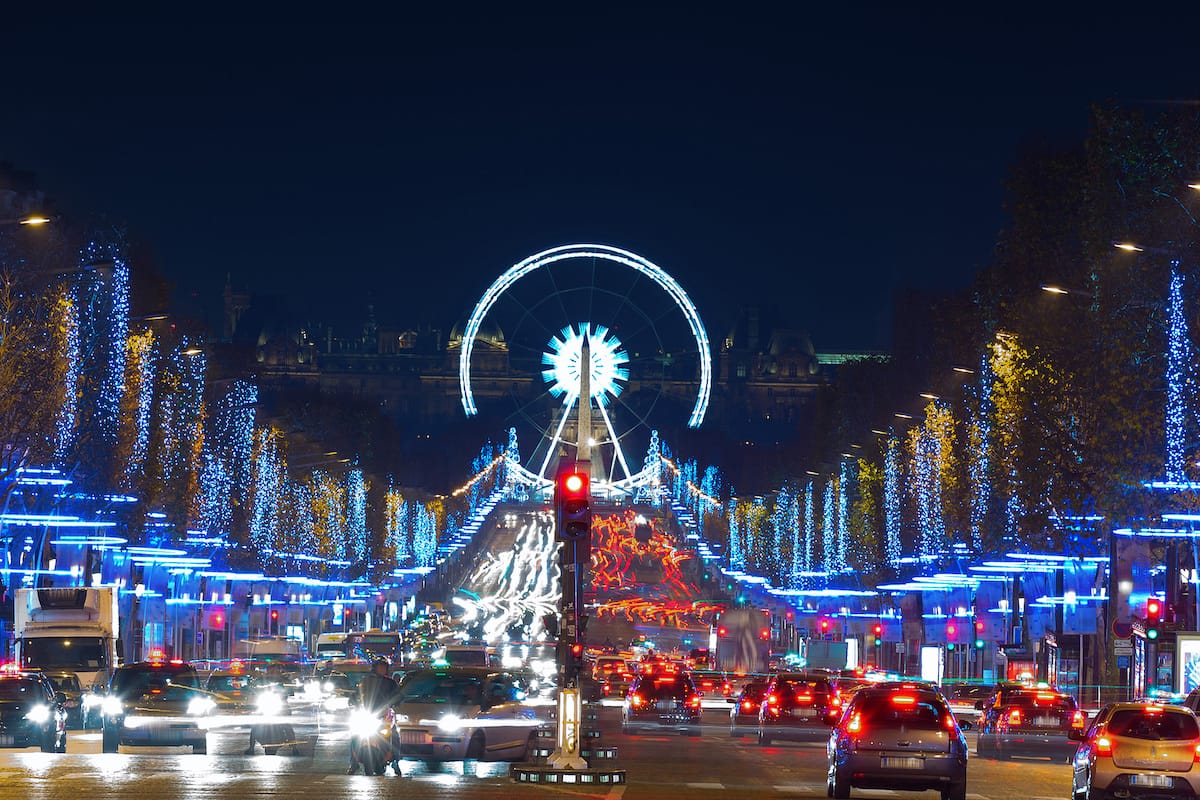 An illumination ceremony is a major event in Paris, with thousands of people gathering to watch as the lights are switched on.
Over 400 trees on both sides of the road are decorated with modern lights.
In addition to the beautiful lights, the Champs-Elysées also hosts several holiday markets, where you can shop for gifts, sample traditional French treats, and warm up with a cup of hot cocoa or mulled wine.
19. Explore Mont Saint Michel on a Guided Day Trip
A guided day trip to Mont Saint Michel is an incredible experience for anyone visiting France.
This UNESCO World Heritage site is a marvel of medieval architecture and an iconic landmark of the Normandy region.
Your day trip begins with a comfortable and scenic journey through the village and the abbey, a detailed history of Benedictine monks, and architectural highlights.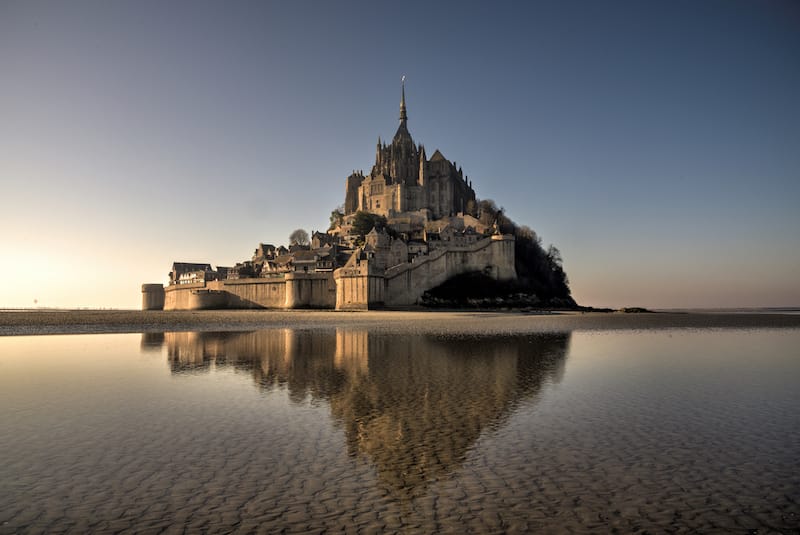 Finally, you will be awed by the abbey's impressive Gothic and Romanesque architecture and visit the cloisters, the refectory, and the remarkable church.
After the tour, you will have some free time to explore the village on your own.
You can choose from authentic food to a sophisticated dining experience with seafood and bay views for lunch. If you have time, you can stroll through the village's winding streets, shopping for local crafts.
>> Click here to check tours rates and availability
20. Watch a PSG Game at Parc des Princes
Whether you're a die-hard fan or simply looking for a fun and exciting activity to add to your itinerary, attending a PSG game is sure to be a highlight of your trip to Paris.
First, it's important to note that PSG plays its home games at Parc des Princes, a stunning stadium in the city's southwest.
The stadium has been home to the club since 1974 and has a capacity of over 47,929 spectators.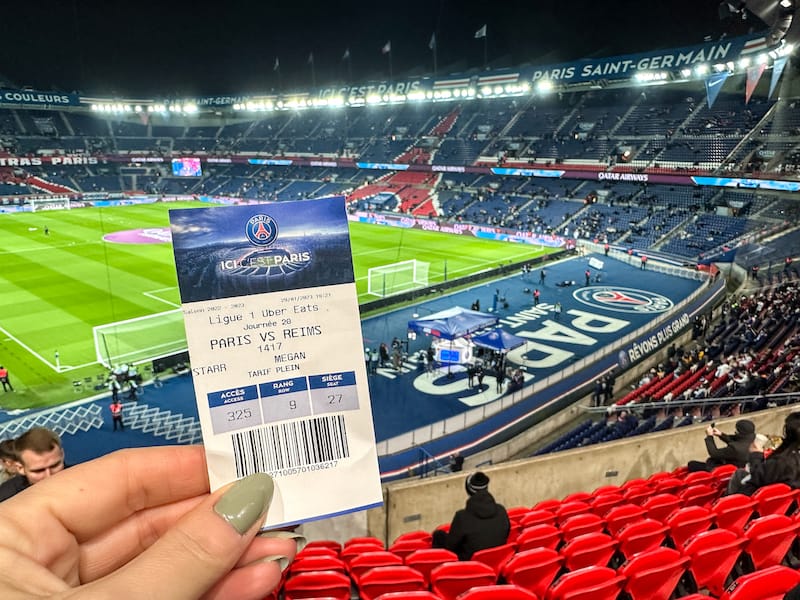 Before the game, you can stroll around the stadium and soak in the buzzing atmosphere of the fans. PSG fans, known as "Les Parisiens," are some of the most passionate in the world.
On non-game days, you can take a guided tour to see the players' changing rooms, VIP boxes, and the trophy wall.
Address: 24 Rue du Commandant Guilbaud, 75016 Paris
21. Discover the Normandy D-Day Landing Beaches on a Full-Day Tour
This Normandy D-Day Landing Beaches full-day tour offers a unique and unforgettable opportunity to experience the history of World War II firsthand through the significant sites and landmarks of the largest military invasion in history.
The tour typically starts early in the morning and takes you on a scenic drive through the French countryside to the beaches of Normandy.
Along the way, you will get fascinating insights into the events of D-Day and the impact they had on the world.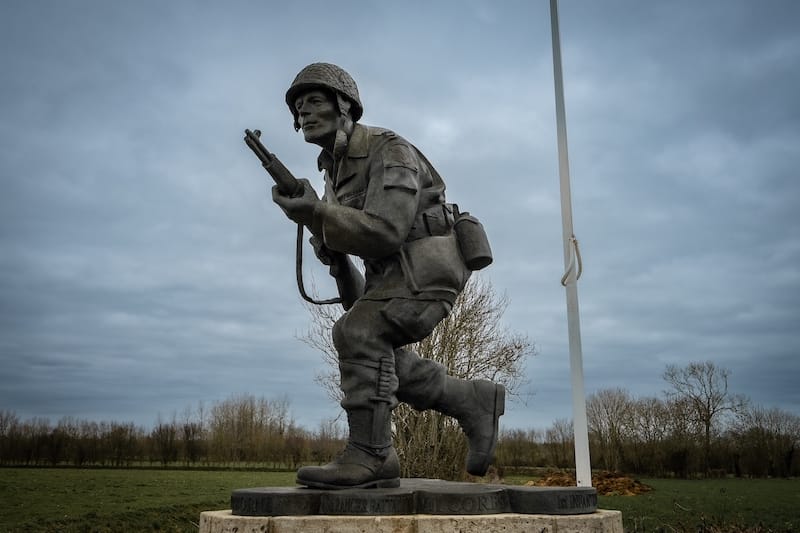 You will explore the well-preserved German bunkers and gun emplacements and take in the views of Omaha Beach, the most famous of the D-Day landing beaches.
Here, American troops suffered the highest casualties on June 6, 1944. You will then pay your respects at the 10,000 graves of the fallen, marked with white crosses, and take in the sweeping views of the coastline.
>> Click here to check tours rates and availability
22. Admire the Scenery on a Day Trip to Versailles
A day trip to the Palace of Versailles will help you explore this magnificent palace and its sprawling gardens as a testament to the grandeur and luxury of the French monarchy.
The first stop of your exciting tour will be Giverny village with its gardens and the house of Claude Monet. You will then have a short stop for a delicious lunch before visiting the Palace of Versailles.
With a skip-the-line entry into the site, you will get straight to the heart of the palace.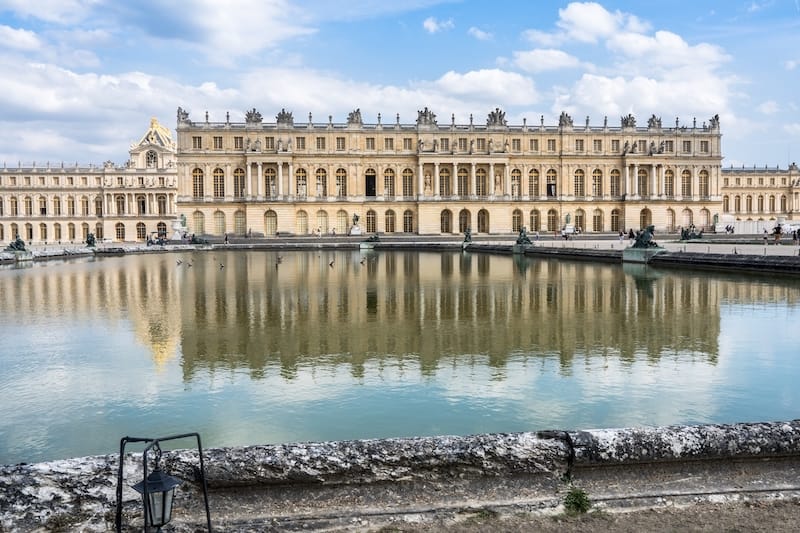 Embrace the splendor of the Hall of Mirrors, the King's State Apartments, and the Queen's Apartments while following fascinating insights into the history and culture.
After the palace tour, you will visit the magnificent gardens, covering over 800 hectares. Stroll through the formal gardens, admire the fountains, and enjoy the stunning vistas.
You might even catch one of the famous fountain shows if you're lucky.
>> Click here to check tours rates and availability
23. Try French Specialties on a Wine and Cheese Tasting Tour
Paris is known for its world-class cuisine and is particularly famous for its wine and cheese.
So, it's recommended to book a wine and cheese tasting tour to experience the best of both and explore the city's gastronomic culture.
The tour is not a classy city tour with complimentary treats. Instead, you will be invited to a tasting room of a wine bar close to the Louvre to enjoy 5 wines from 5 regions of France.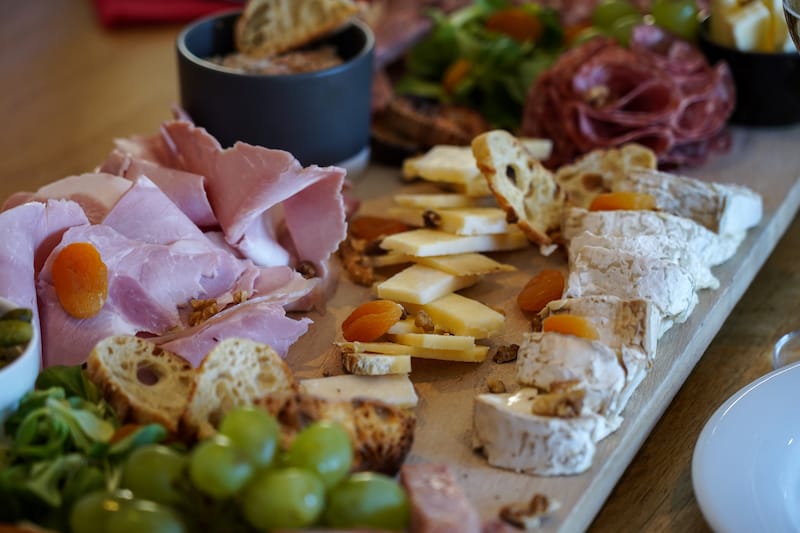 You will be greeted by expert sommeliers and cheese connoisseurs who will introduce you to the nuances of the different varieties of cheese and wine, highlight the best pairings, and explain the production and aging processes of each.
You will taste a selection of locally sourced artisanal cheeses, ranging from the soft and creamy Brie de Meaux to the tangy Roquefort.
Along with wine and cheese, you will also be served traditional charcuterie like smoked ham and Corsican saucisson.
>> Click here to check tours rates and availability
24. Go to Disneyland in Paris
Going to Disneyland in Paris is a magical experience that will delight visitors of all ages.
With infinite attractions and activities, Disneyland Paris offers something for everyone, from thrilling rides to charming parades and live entertainment.
One of the main draws of Disneyland Paris is its collection of classic Disney rides and attractions.
From Space Mountain: Mission 2 to Big Thunder Mountain Railroad and Pirates of the Caribbean, there are plenty of exciting rides to keep adrenaline junkies happy.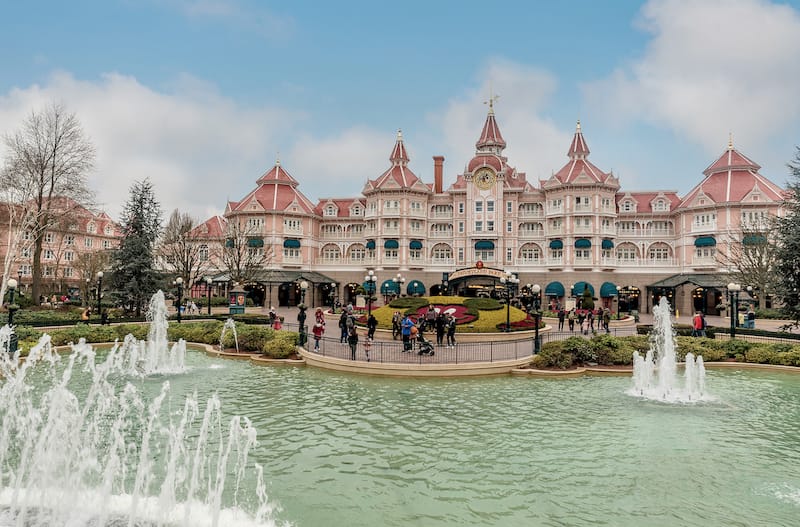 Beyond the attractions and entertainment, Disneyland Paris is a destination in its own right, with numerous restaurants, shops, and themed lands to explore.
You can enjoy a meal at the famous Blue Lagoon Restaurant, shop for souvenirs, or stroll through Adventureland or Frontierland.
The year 2023 is going to be even more special for Disneyland Paris. The park celebrates its 30th anniversary with more exciting events, festive decorations, music, and illuminations.
>> Click here to check ticket rates and availability
25. Stroll Along Avenue Rapp
Avenue Rapp is a charming street in the heart of the 7th arrondissement of Paris.
This elegant avenue is home to some of the most stunning Art Nouveau buildings, adorned with intricate ironwork, stained glass, and other decorative elements that are sure to catch the eye of any visitor.
There are several buildings worth your attention. One is the seven-story Lavirotte Building at No. 29 Avenue Rapp, designed by Jules Lavirotte, with a richly decorated facade of flowers, animals, and people.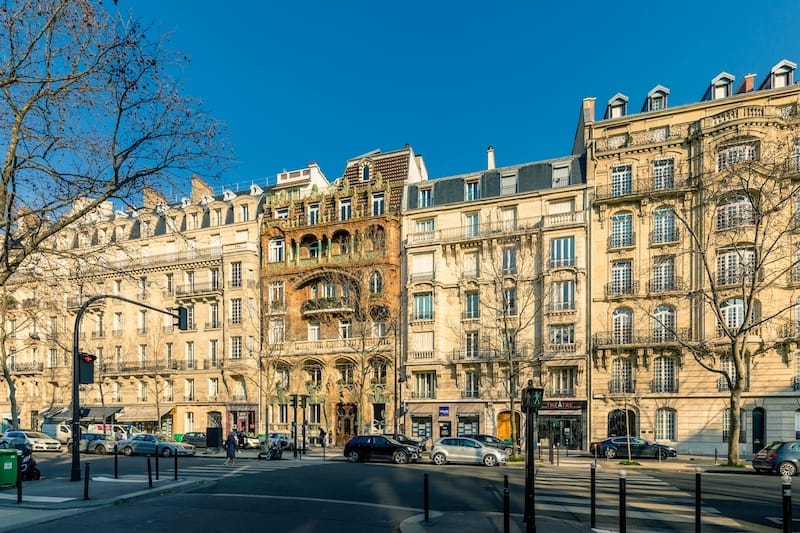 It is a crazy, unique, asymmetric mix of everything. Most sculptures have an erotic character that was revolutionary in the 1900s.
Other buildings on the avenue are no less impressive.
You will see the headquarters of the Theosophical Society, the Théâtre de la Tour Eiffel, and a line of unique buildings occupied by high-end boutiques and specialty shops.
Things to Do in Paris in Winter (On a Map!)
🗺️ HOW TO USE THIS MAP: You can use your fingers/mouse to zoom in and out. To get more info about a place, simply touch/click the icons. Want to save this map for later use? Click the '⭐' by the map title and it will add it to your Google Maps account (Saved > Maps or 'Your Places').
Where to Stay in Paris
If you're looking for some of the best places to stay in Paris (for any budget!), here are some recommendations:
Did we miss any of the best things to do in Paris in winter? Let us know your favorite Paris winter activities in the comments!
More Paris Travel Guides
Pin this Winter Trip to Paris Guide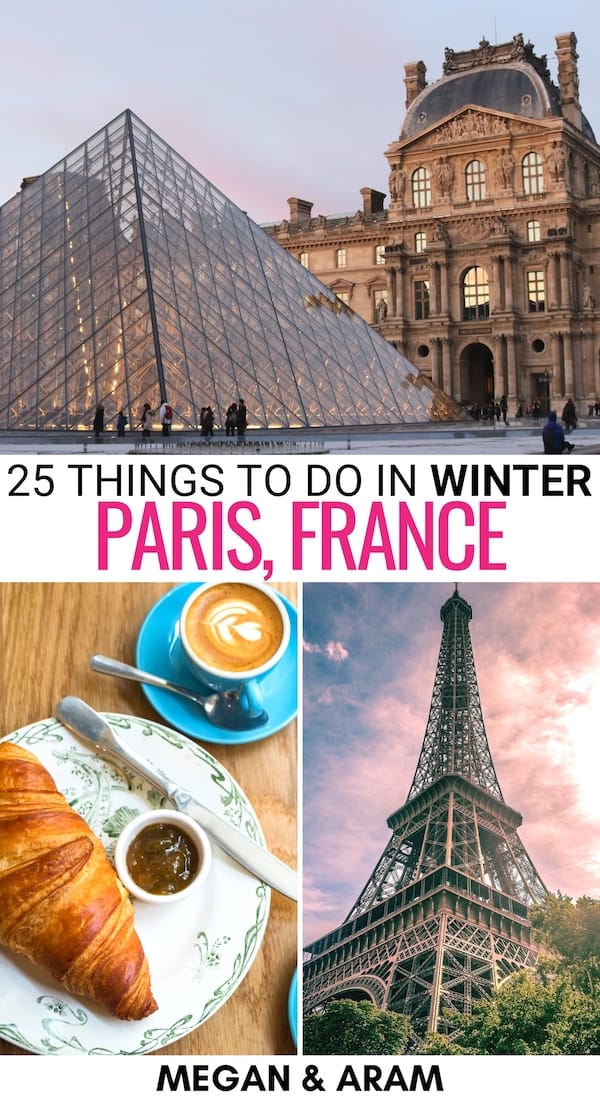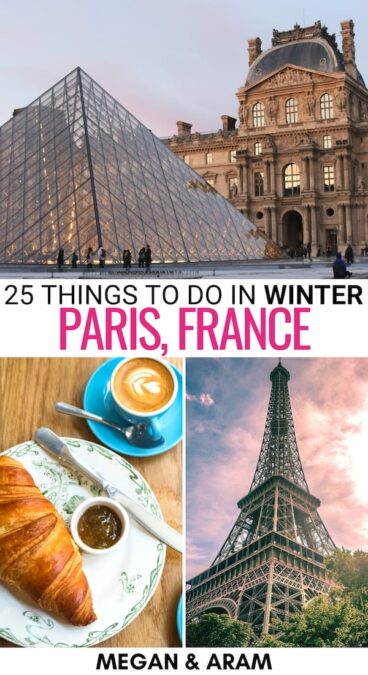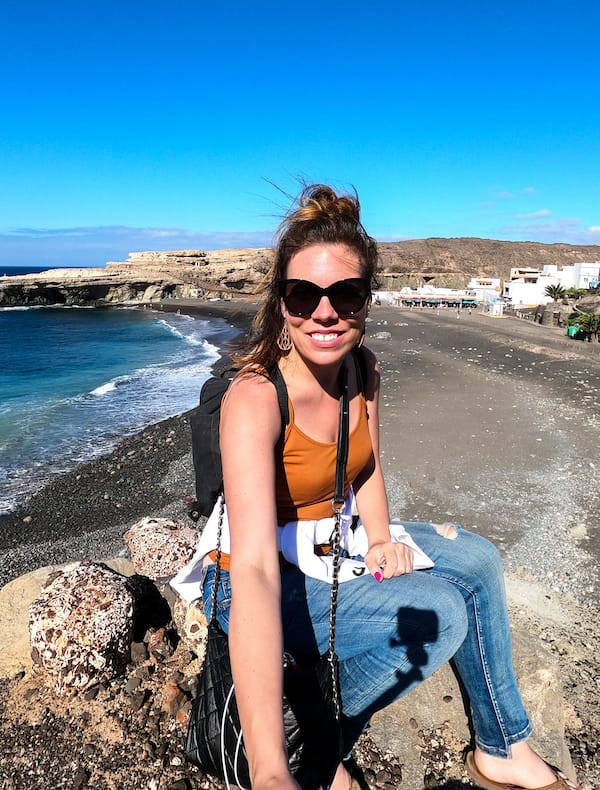 Megan is a travel blogger and writer with a background in digital marketing. Originally from Richmond, VA, she now splits her time between Frankfurt, Germany and Arctic Finland after also living in Norway, Armenia, and Kazakhstan. She has a passion for winter travel, as well as the Nordic countries, but you can also find her eating her way through Italy, perusing perfume stores in Paris, or taking road trips through the USA. Megan has written for or been featured by National Geographic, Forbes, Lonely Planet, the New York Times, and more. She co-authored Fodor's Travel 'Essential Norway' and has visited 45 US states and 100+ countries.