This is my quick guide on how to get from Bari to Monopoli cheaply by train. It will also include a small section about how to go from Polignano a Mare to Monopoli by train.
Are you planning your trip to Monopoli last minute?
Be sure to book your accommodation and tours in Monopoli ahead of time to ensure availability!
🇮🇹 Here are our top recommendations for tours in/from Monopoli:
🛌 Here are our top recommendations for accommodation in Monopoli:
🚗 Looking for the best way to get around Puglia? Click here to check rental car rates for Italy!
Do you have any questions about how to get from Bari to Monopoli? Let us know in the comments!
How to Get From Bari to Monopoli by Train
To be honest, my desire for traveling to Italy's Puglia region stems from my years as a teenager.
I often read maps for fun and always remember seeing the name 'Monopoli' on a map of southern Italy and it stuck out to me.
Maybe I remembered it from the board game or maybe I remembered it from using an encyclopedia to check out photos of it.
Whatever it was, out of all of Puglia, it was the city I remembered and was the exact one that left me desiring to visit the region.
Fortunately, arriving at Monopoli by public transportation is a seamless process and extremely affordable.
This is my guide on how to get from Bari to Monopoli (and from Polignano to Monopoli).
Click here if you're looking for things to do in Monopoli instead.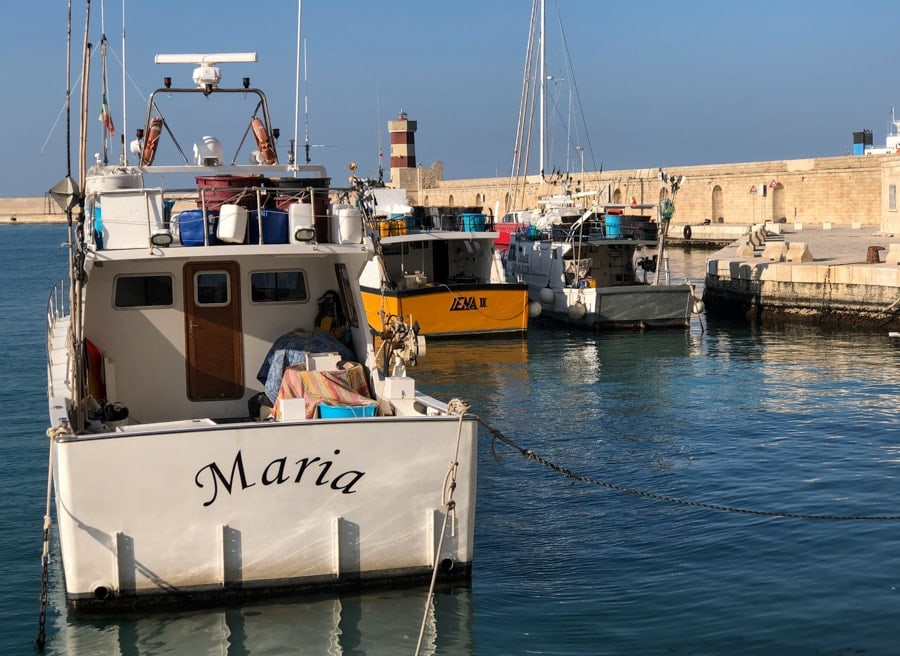 Bari Central Station
The Bari Central Station serves an annual ridership of 14 million and is the main train station in Puglia and a very important one in all of Italy.
There are trains going to all the major Italian cities and it serves as the hub for the entire Puglia region.
The train station has bars, restaurants, cafes, a supermarket, and even luggage storage.
It has all of that without being completely overwhelming and too large for its own good.
If you're traveling around Puglia by public transportation, you will inevitably find yourself at the Bari Central Station at some point.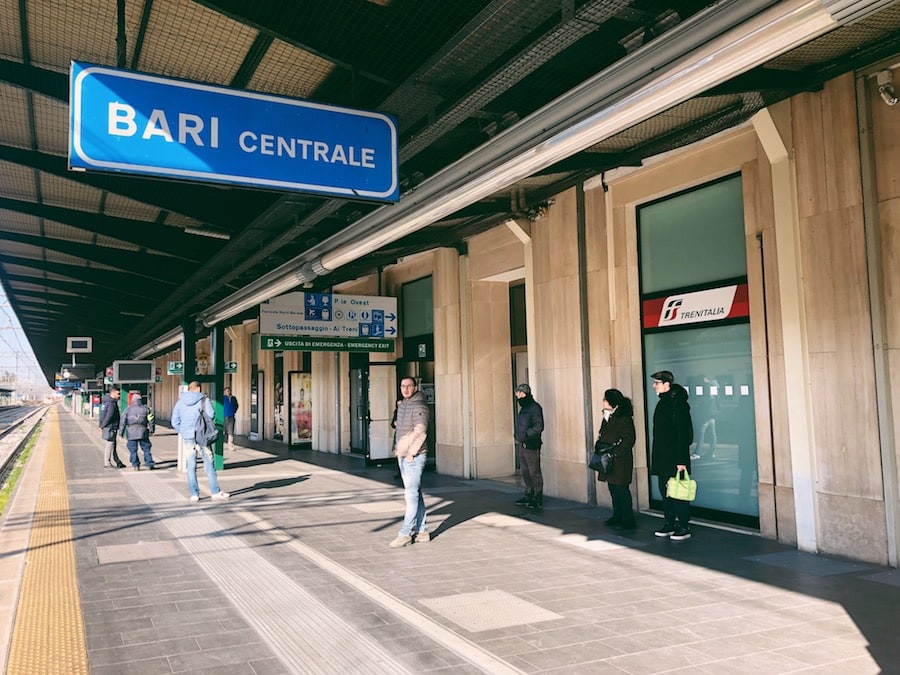 Is there Luggage Storage at Bari Central Station?
There is, in fact, luggage storage at Bari Central Station and it is fairly affordable should you need it.
The luggage storage at Bari Centrale Stazione costs 6 Euros for 5 hours, a Euro for every hour up until 12 hours, and is 0.50 Euros for every hour after 13 hours.
The sign says it is open from 8 am-8 pm but the woman at the Trenitalia information desk told me that it stays open until 10 pm.
The Bari Central luggage storage is located on platform 1 far to your left.
Is There Food at the Bari Train Station?
There are plenty of food options at Bari Central Station for travelers.
You can find everything from cafes to bars to a Spar supermarket (located at Platform 1 to your left). In addition, the area surrounding the train station is packed with cafes and restaurants.
If you head across the fountain area where all the buses are, there is a cafe called 'My Day' and it has really good coffee, customer service, and small eats.
I am actually writing this from that very cafe right now.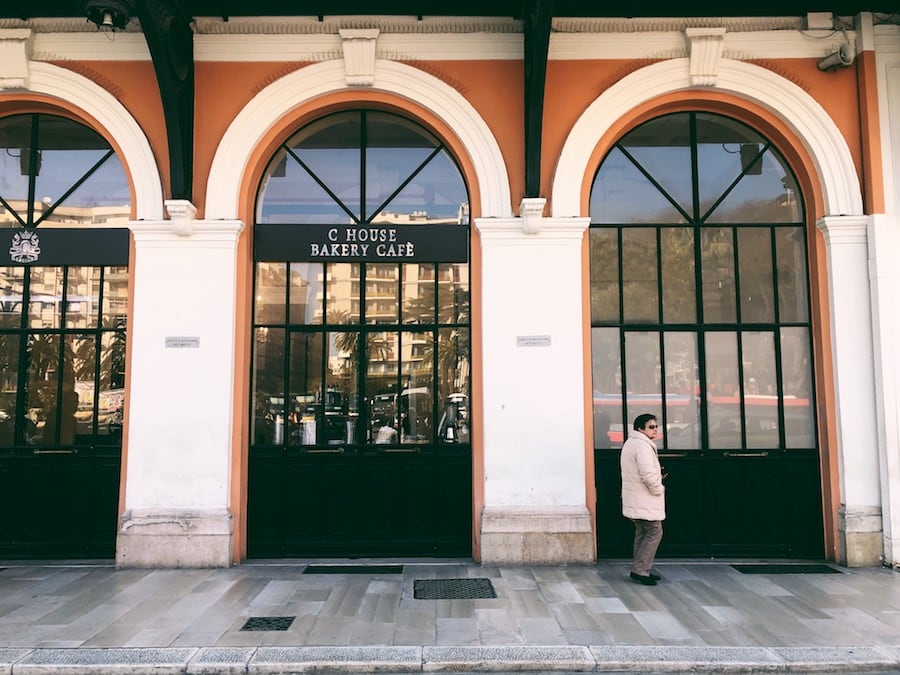 Buying a Ticket to Monopoli
In order to purchase a ticket to Monopoli from Bari, you will need to go to a ticket machine or the customer service desk.
The ticket systems are so easy to use that I recommend that.
There are two sitting inside of the ticket office to the right and if you are looking for additional ones due to a line, you can find a couple to the left side of the train station near Platform 1.
There is also someone there to assist should you need help.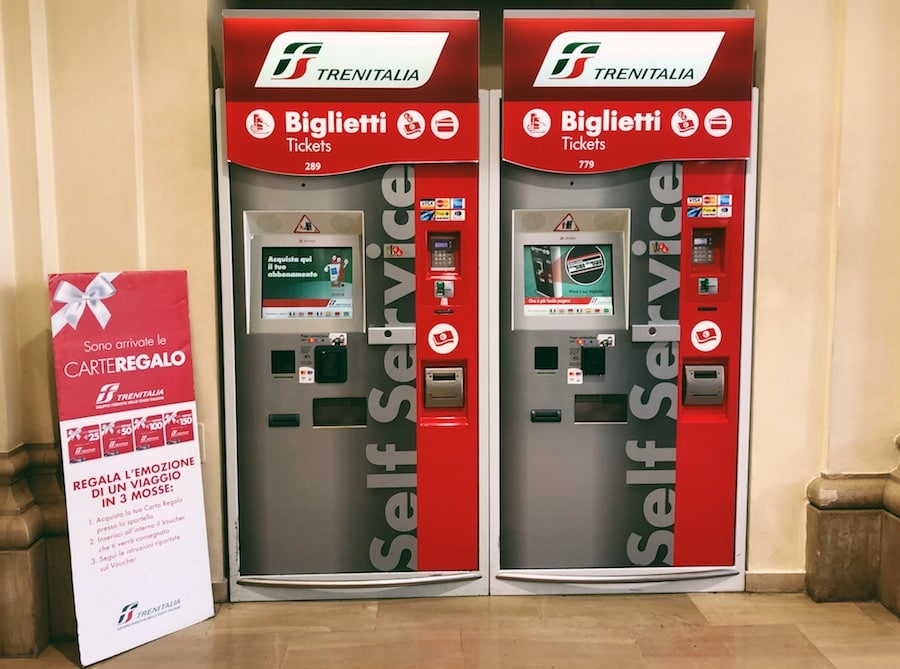 If you decide to purchase on the machine, you will need to follow these instructions:
Select the city that you're heading to. In this case, it is Monopoli.
Check out the time options. These are generally grouped in four-hour increments. Select the one that coincides with your travel plans to Monopoli.
Then you will select the exact train you want to take. Don't worry, if you miss it, you should be able to get it switched to another. These trains head toward Lecce and/or Fasano.
Pay for your ticket to Monopoli. They take card and cash both unless the machine indicates otherwise (which happens frequently).
Take your printed ticket.
Validate, or stamp, your ticket prior to getting on the train. These green machines are where you will want to validate your ticket.
How Much is a Ticket to Monopoli from Bari?
The ticket prices are extremely affordable at only 3,60 Euros one-way.
You can also purchase a return if you know the times you'd like to come back that day or in the future. I purchased a one-way for this instance, however.
Taking the Train to Monopoli
The train will take around 35 minutes or so to get from Bari to Monopoli.
It will likely leave from Platform 1 but double-check on the screens. Make sure you check the correct time and the correct direction.
The Monopoli trains will head toward Lecce and/or Fasano. Both will take you south toward Monopoli.
Again, be sure to validate your ticket in one of the green machines!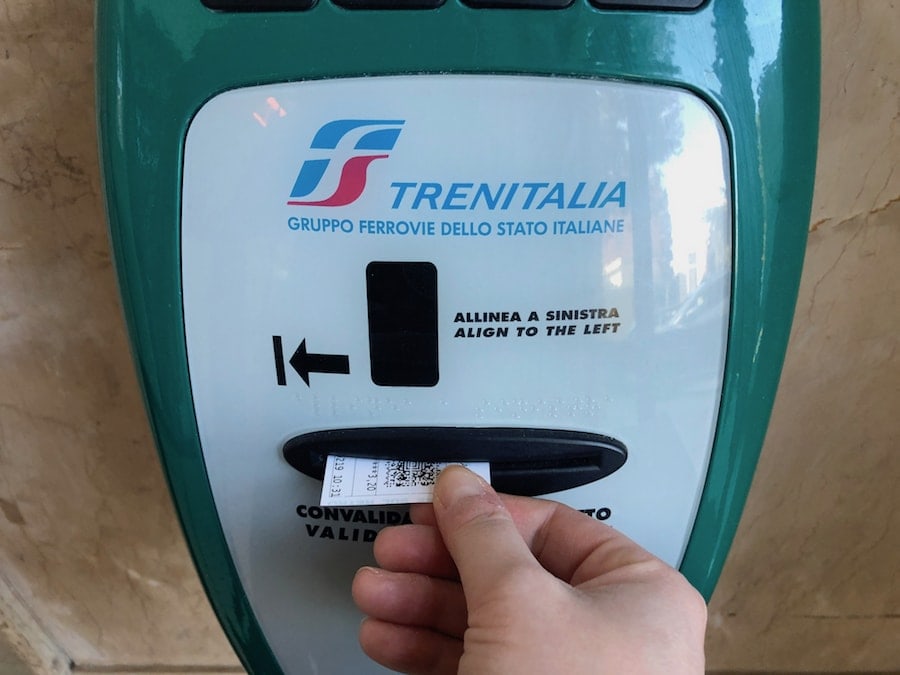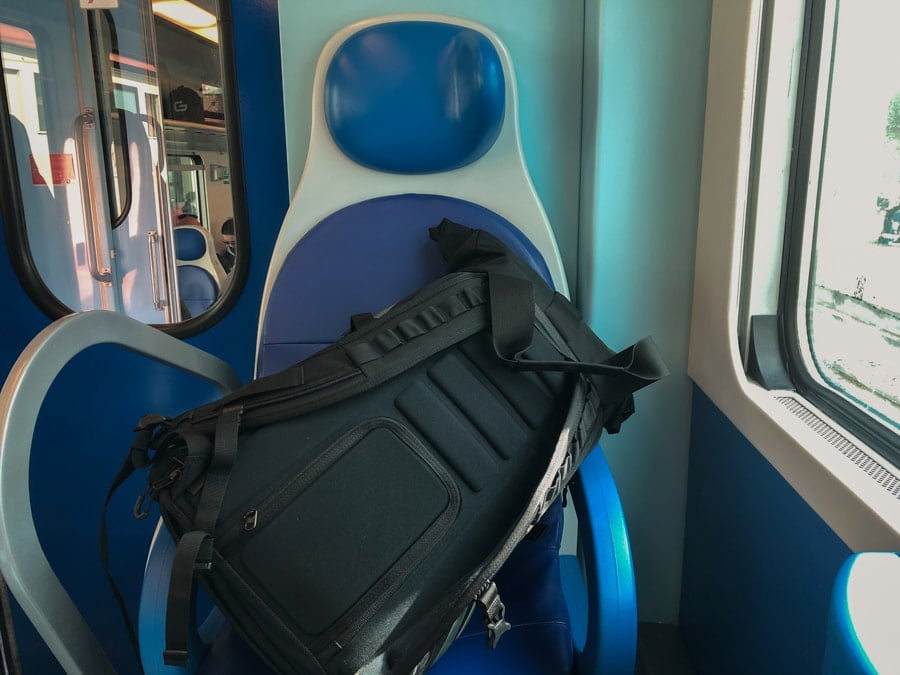 Getting from Polignano a Mare to Monopoli
If you happen to not be in Bari but are in Polignano a Mare, you can easily hop on a train from there to Monopoli.
The train ride takes a whopping 6 minutes. The price for a ticket from Polignano a Mare to Monopoli is 1,20 Euros one-way.
Click here to find out how to get from Bari to Polignano a Mare (and back) by train!

Arriving at Monopoli Train Station
You will arrive at Monopoli train station either around 35 minutes later from Bari or 6 minutes later from Polignano a Mare.
The station is very small and centralized and the walk into the city center is not far.
This is a little bit more about the Monopoli station and what amenities exist there (spoiler alert- not much).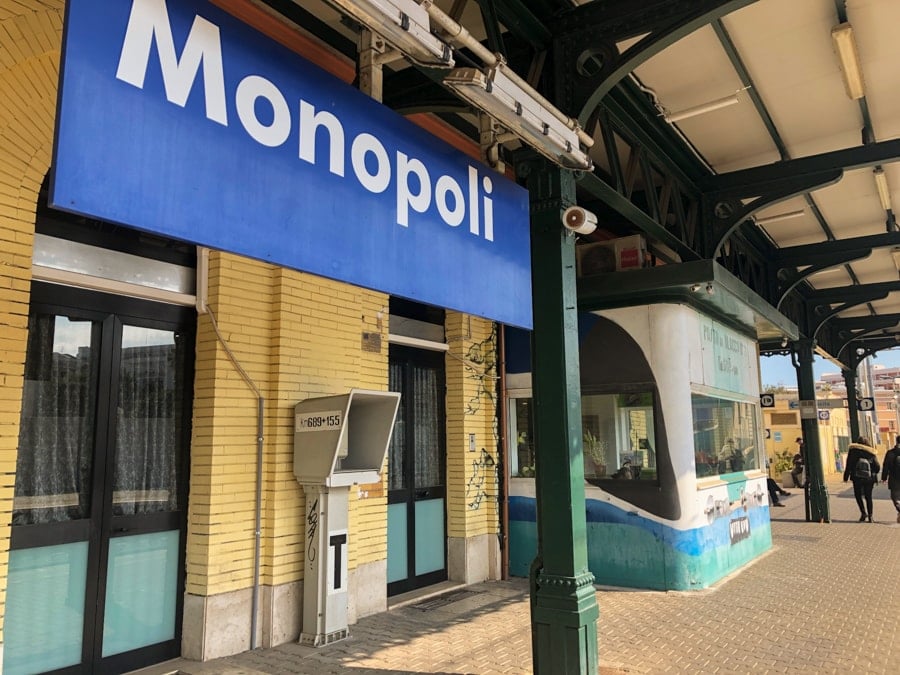 Is there Luggage Storage at Monopoli Station?
While you can find toilets and a bar/cafe/kiosk at the Monopoli train station, you will not find luggage storage, sadly.
I ended up hauling around my stuff all day until I was able to check into my guesthouse there which was a pain in the butt, to be honest.
I realized later that my host said I could have dropped off earlier. Lesson learned to be more forward in asking this.
Nevertheless, no luggage storage at Monopoli train station.
Is there Food at Monopoli Station?
There is a small kiosk, or cafe, at the train station. It serves alcohol, coffee, small eats, and things to take on your train journey.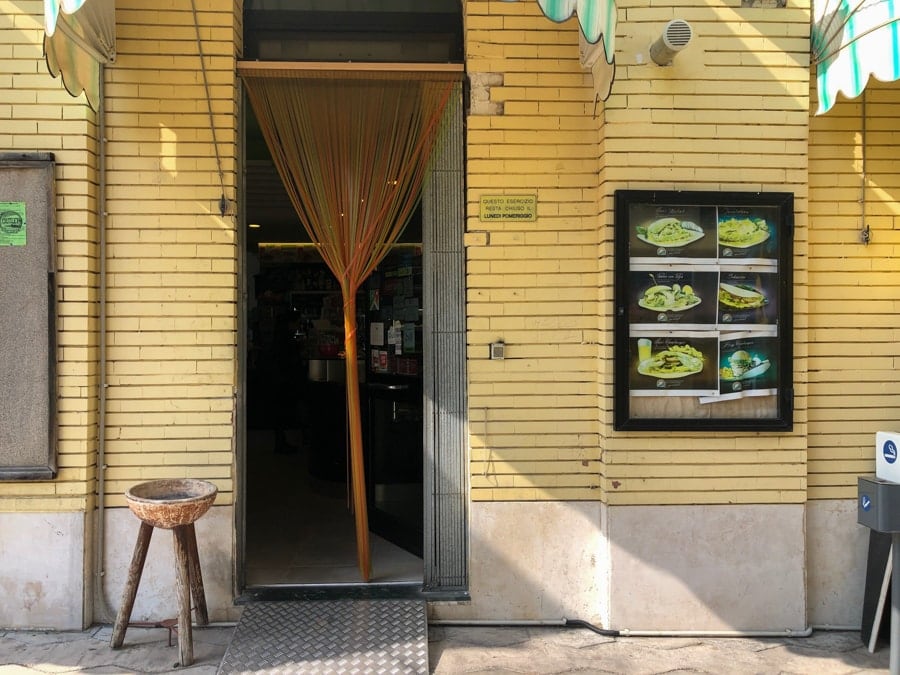 Getting Back to Bari from Monopoli
Basically, just do the same thing you did to get there in reverse.
The trains will go toward Barletta or Bari Centrale, however, so do check to ensure you end up going in the right direction.
You can purchase a ticket from the machine in the train station lobby or use the roundtrip ticket you purchased earlier.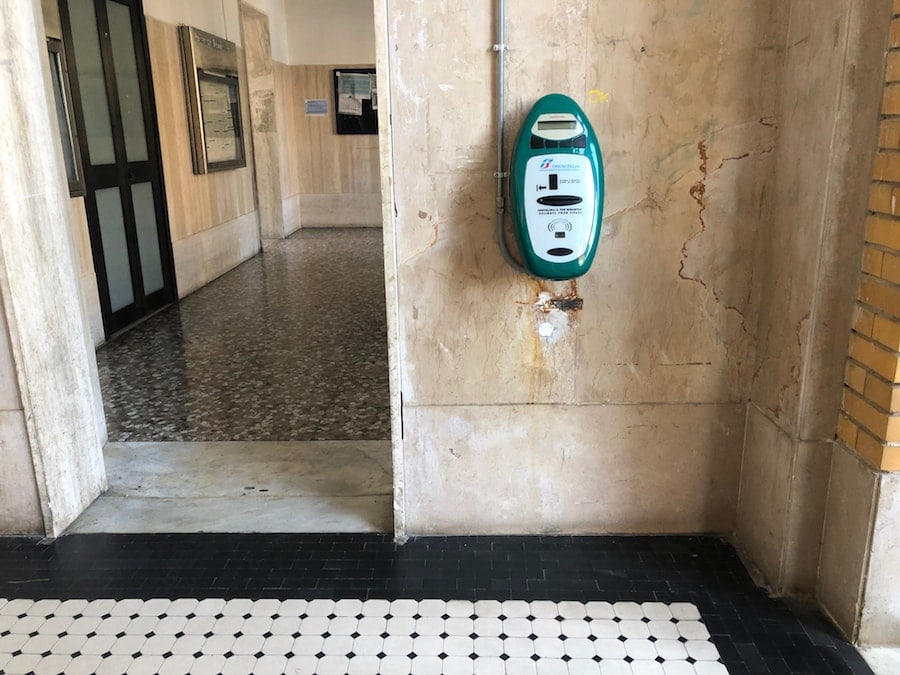 Final Thoughts on my Trip from Bari to Monopoli
Monopoli did not disappoint and I loved going there. It is definitely a wonderful day trip from Bari if you're looking for a charming, seaside city with a lot of history.
Getting from Bari to Monopoli could not have been easier and cheaper.
If you follow the instructions above, you should have no problem getting to and from Monopoli from Bari (or Polignano a Mare).
You Might Also Like: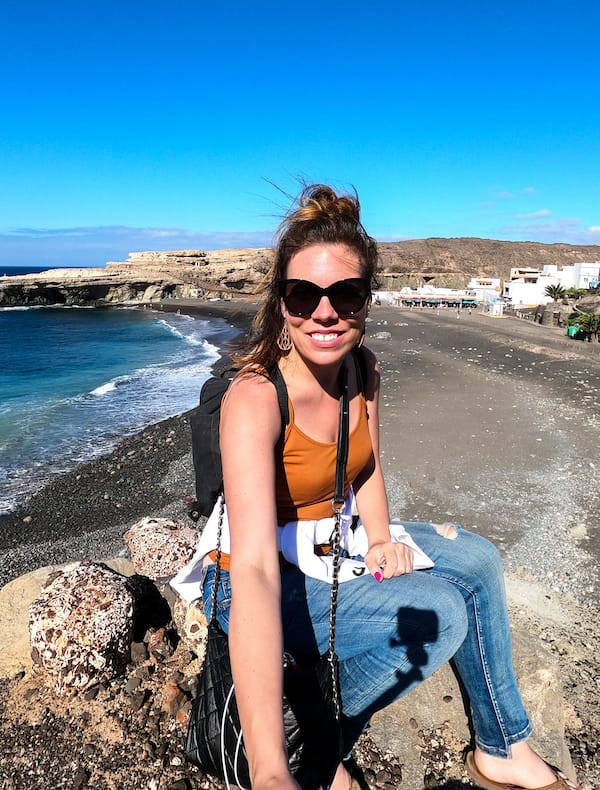 Megan is a travel blogger and writer with a background in digital marketing. Originally from Richmond, VA, she now splits her time between Frankfurt, Germany and Arctic Finland after also living in Norway, Armenia, and Kazakhstan. She has a passion for winter travel, as well as the Nordic countries, but you can also find her eating her way through Italy, perusing perfume stores in Paris, or taking road trips through the USA. Megan has written for or been featured by National Geographic, Forbes, Lonely Planet, the New York Times, and more. She co-authored Fodor's Travel 'Essential Norway' and has visited 45 US states and 100+ countries.