Many people are enamored with Ostuni, Italy's white city. This is a guide to the best Ostuni hotels… a list of great accommodations in Ostuni, Italy that is suitable for any budget and type of traveler.
If you have any ideas for where to stay in Ostuni, please leave them in the comments section!
Best Ostuni Hotels: Accommodation in Ostuni, Italy
Italy's Puglia region is one of my favorite areas of the country (okay, it is probably actually my favorite region).
Located in the heel of Italy's boot, Puglia is full of stunning towns where the houses have been whitewashed and stand out against the oranges and greens of the surrounding countryside or the vibrant blue waters of the Adriatic.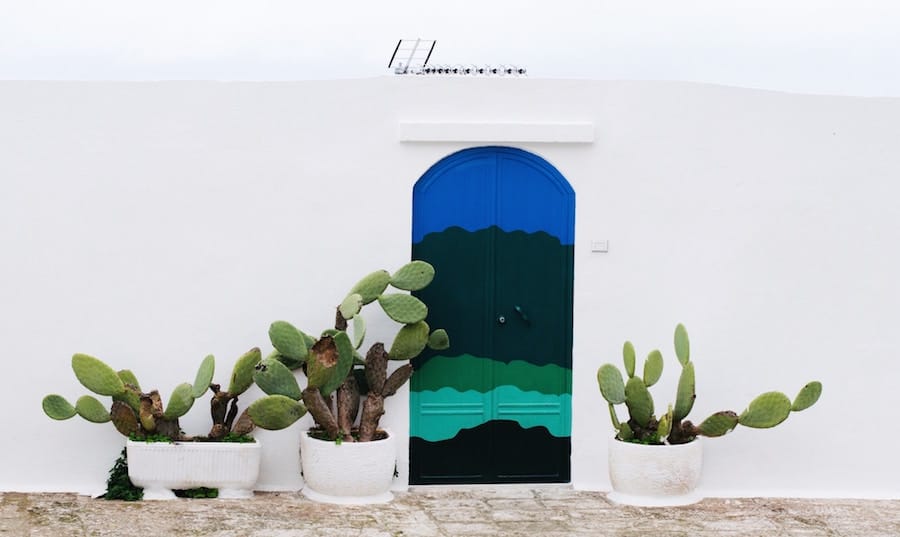 Many people tend to stay along the coastal areas of Puglia where beautiful towns sit atop cliffs, however, if you head a little inland you can find equally picturesque towns, such as Ostuni.
Ostuni is a beautiful city located 52 miles southeast of the region's capital, Bari.
The ancient city was settled at some point during the Stone Age and since then has had a vibrant and intriguing history.
The old town sits perched on a hill with medieval walls surrounding the whitewashed buildings.
Despite its small size, the little city packs a punch and there are plenty of things to do in Ostuni – from drinking incredible wines to watching the city change color as the sun sets.
As you meander through the alleyways and streets of the old town, you will be taken aback by its Southern Italian charm and delight.
One of the best things about the old towns of Puglia, like Ostuni, is they are not stale tourists traps like in many other cities in the world… which means you are able to really get a feel of the true life of the town as you sit an enjoy a coffee in one of the piazzas.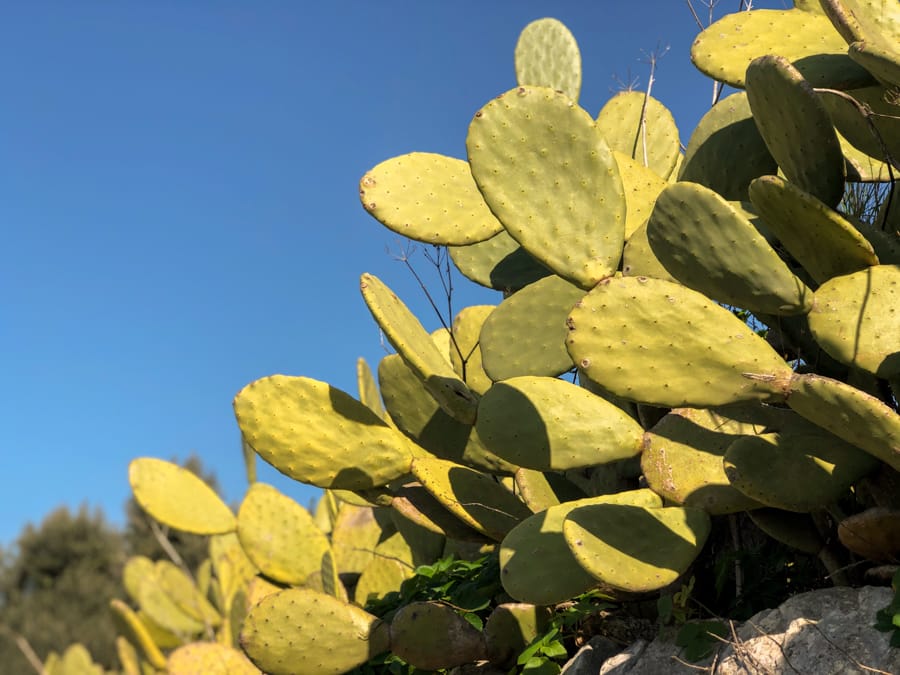 Along with history and culture, Ostuni offers beautiful views of the countryside, with acres of ancient olive groves spreading out from the town's hill out into the countryside, producing some of the finest olive oil in Italy.
Ostuni is a small city with only 30,000 inhabitants which means that accommodation in Ostuni is relatively sparse, with options tending to be more holiday home/apartment options rather than true hotels.
Thankfully, there are still a few great options for all budgets.
To aid you with your quest to find the best hotels in Ostuni, I have put this guide together with some great options to cover all budgets.
Luxury Hotels in Ostuni
La Sommità Relais & Chateaux
In the historical center of Ostuni, you will find the beautiful La Sommità Relais & Chateaux, an amazing luxury hotel in one of the city's many historic buildings.
The rooms are finished to a high standard and are very comfortable with large beds. Some rooms offer spectacular views over the surrounding countryside. All rooms have free WiFi that is also available throughout the rest of the hotel.
On-site, you will find an amazing Michelin-star restaurant, serving up brilliant local dishes.
Every morning, you can enjoy a delightful, Italian-style breakfast that is included in the room rate.
On the grounds of the property, you will find beautiful gardens with orange and olive trees providing some shade as you wander through them.
For those wanting to relax, there is a pool and wellness center where you can purchase additional spa treatments.
Located directly in the city center, you can reach all the main sites in the old town within a few minutes.
The hotel in Ostuni also has a 24-hour reception and offers luggage storage for those who need to store things while exploring the city.
>> Click here to see rates and availability <<

Tenuta Ermes
In the heart of the newer part of Ostuni, you will find the beautiful hotel Tenuta Ermes.
The Ostuni hotel opened its doors in September 2019 and is home to some of the most desirable rooms in Ostuni.
The rooms are spacious and comfortable with large beds. Each room includes everything you could want from flat-screen TVs to WiFi.
Some rooms include relaxing spa baths or your own personal terrace where you can enjoy the Italian sunshine.
On-site, you will find amazing fitness facilities and a stunning outdoor pool which is perfect to relax at and wind down after a long day of walking around the city.
They also offer yoga courses and massage treatments for the ultimate day of self-care.
Additionally, there is a bar in the hotel where you can grab a drink or two before heading to bed.
Each morning, the hotel offers an Italian-style breakfast, which is included in the room rate.
Although the hotel is not directly in the historical center, you can still quickly reach all the amazing piazzas and palaces.
The Ostuni hotel offers car and bike rental for an additional charge, which is a great way to explore the surrounding countryside.
Their reception is staffed all day, and for those who are not planning to leave the city until late in the evening, there is luggage storage.
>> Click here to see rates and availability <<

Mid-Range Accommodation in Ostuni
Hotel La Terra
Built into a 13th-century building, the Hotel La Terra is the perfect place to connect with the history of Ostuni. The large rooms retain the magic of the years gone by with exposed stonework and tiled floors.
Each room comes with a large, comfy double bed and flat-screen TVs.
The ensuite bathroom is clean and comfortable and comes with a hairdryer.
Included in the room rate is a brilliant Italian-style continental breakfast, which includes a lovely range of croissants, cereals, and yogurts.
If you are tired in the evenings and not wanting to venture too far for food, you can enjoy regional dishes at the hotel's restaurant.
There is also a bar where you can have a drink or two before heading to sleep.
Since the hotel is located directly in the old town, you can reach all the main sights within a few minutes of walking.
The hotel in Ostuni also offers stunning panoramic views over the city.
The reception offers a concierge service, making sure that your stay will be as ideal as possible.
>> Click here to see rates and availability <<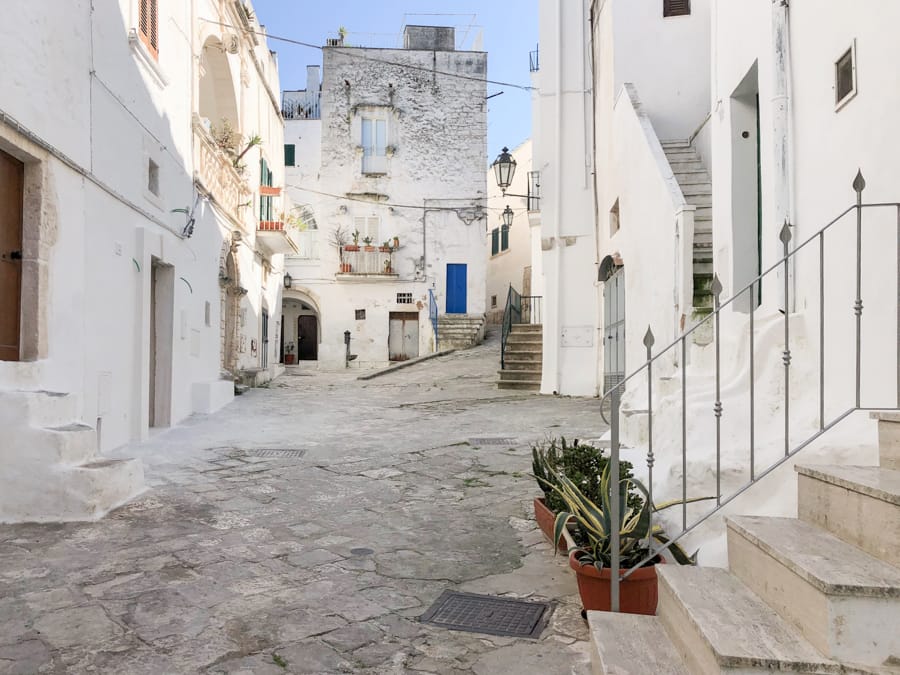 Relais Sant'Eligio
Just below the city walls, you will find the hotel Relais Sant'Eligio, a beautiful Ostuni accommodation that boasts some of the best views of the city.
The very clean rooms are large and comfortable and come with all the modern amenities that you could need during your stay. The ensuite bathrooms come with free toiletries and hair dryers.
One of the best features of the hotel is the beautiful rooftop terrace, which is home to one of the best views of Ostuni.
I recommend heading to the terrace to watch the sunset over the white city and douse it with pink and orange hues.
There is also an on-site restaurant and bar where you can spend the evening trying the delights of the Mediterranean or simply sip a cocktail on the terrace.
From the hotel, you can easily reach the old town and the treasures within. If you are looking for a convenient way to reach either Bari or Brindisi airport, the hotel offers discounted airport transfers.
>> Click here to see rates and availability <<
Palazzo Stunis Charme B&B
In the newer part of Ostuni sits the Palazzo Stunis Charme B&B, a fantastic and ornate little bed and breakfast.
The rooms are stylishly decorated, exuding Italian history and culture.
The beds are comfy and large, ensuring that you will wake up fully refreshed and ready to take on the next day.
Each room has its own private bathroom.
Located in the newer part of the city, you can easily reach the old town within a few minutes' walk or head to the amazing vantage points where you can see the sunset on the old town.
In the evening, there are plenty of bars and restaurants in the surrounding area where you grab a bite to eat or a glass of Ostuni's famous wines.
Internet is available throughout the hotel and for free. The price of a room also includes a continental breakfast, which can also be enjoyed in the comfort of your bedroom.
>> Click here to see rates and availability <<

Budget Guesthouses and B&Bs in Ostuni
White Stone Flats & Studios
White Stone Flats & Studios offer great budget accommodation in Ostuni for those wanting a little bit of flexibility during their stay.
The Ostuni apartments are comfortable and have a good amount of space for two people, although they can fit up to 4 people.
Each apartment comes with a double bed, a sofa bed, a bathroom, and a small kitchenette.
The apartments in Ostuni are located just outside of the old town, although it can be reached on foot within a few minutes.
There are plenty of restaurants and bars in the area where you can purchase amazing local dishes and drinks.
Alternatively, you can head to the supermarket or Saturday market where you can pick up fresh produce to cook in your apartment.
>> Click here to see rates and availability <<
What to Pack for Ostuni
We could give you a list of tons of things to bring to Ostuni but we have narrowed it down to four items we think are essential and helpful. One includes an Italy power adapter.
Italy uses a different plug than the rest of Europe and while some plugs may fit if skinny enough, most don't.
I have learned my lesson SO many times! Bring an Italy power adapter!
Knowing a little bit of Italian can also go a long way.
It can help with how to book a condo or B&B for your stay, assist you when ordering food, and even give you a chance to communicate a little with the locals.
Therefore, we recommend buying an Italian phrasebook below.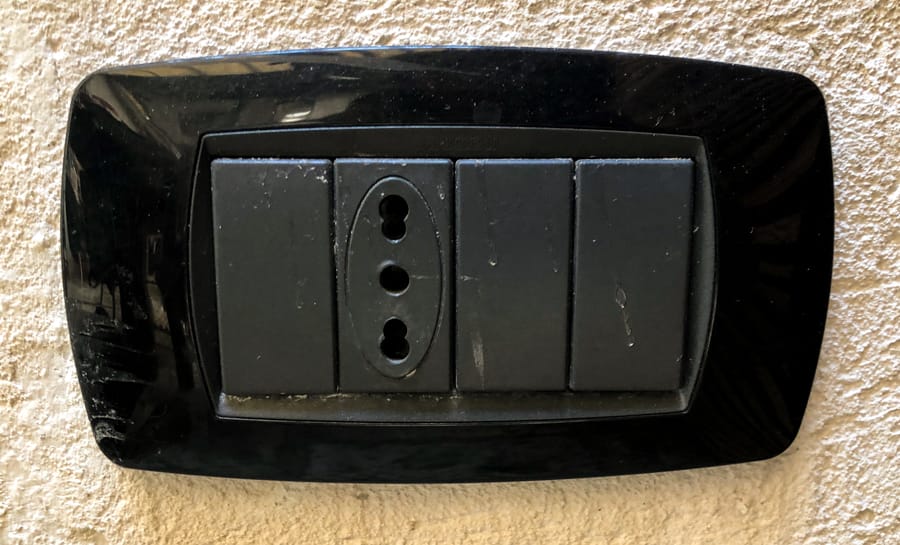 Here are some items we suggest toting along for your trip:
If you're looking for a great place to stay in Ostuni, we hope that these properties make it to the top of your list depending on your budget.
If you have any Ostuni B&B recommendations or any hotels in Ostuni worth mentioning, please leave them for us in the comments. Thanks!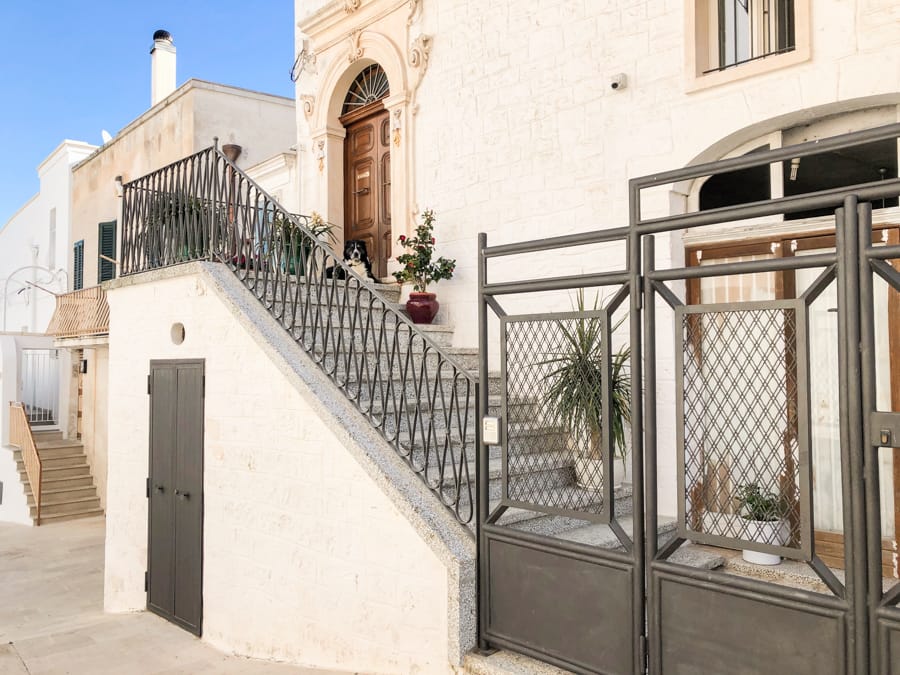 More Puglia Travel Guides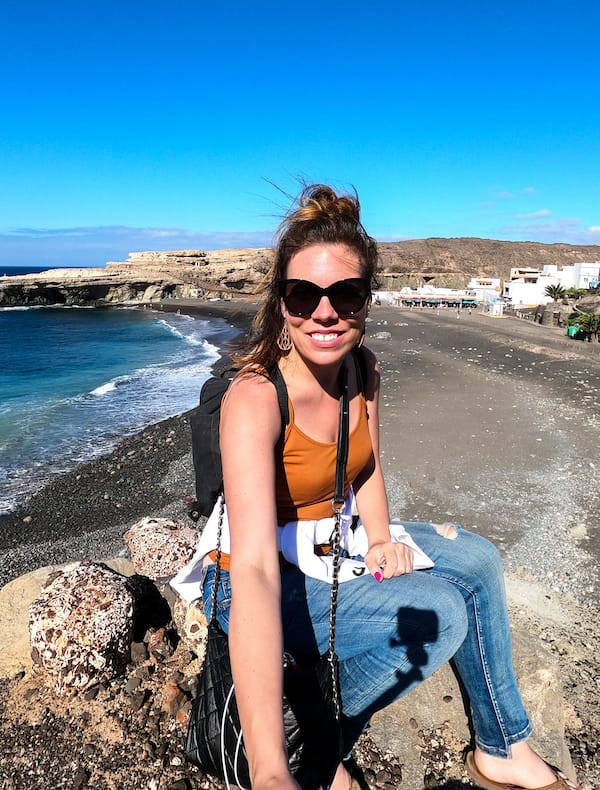 Megan is a travel blogger and writer with a background in digital marketing. Originally from Richmond, VA, she now splits her time between Frankfurt, Germany and Arctic Finland after also living in Norway, Armenia, and Kazakhstan. She has a passion for winter travel, as well as the Nordic countries, but you can also find her eating her way through Italy, perusing perfume stores in Paris, or taking road trips through the USA. Megan has written for or been featured by National Geographic, Forbes, Lonely Planet, the New York Times, and more. She co-authored Fodor's Travel 'Essential Norway' and has visited 45 US states and 100+ countries.