One thing I really regretted was not renting a car in the Azores.
Fortunately for me, there were several amazing Azores tours right at my fingertips that I had a chance to try (and later recommend to you!).
These are the best tours in the Azores and ones I think you should consider if you want to avoid renting a car in Sao Miguel.
Best Azores Tours: The Top-Rated Sao Miguel Excursions
Before I traveled to Sao Miguel, Azores, I was adamant that I needed to have a car for the trip. I rented a car through a company months prior to my trip and started planning.
During this time, I had some issues with my driver's license back in the US. I had previously left the card at a hotel and then I had an unpaid ticket and it was up for renewal.
Needless to say, I never got the paperwork to renew it in on time and ended up without a valid license. I canceled the car and did what everyone told me not to do- visit Sao Miguel without a car.
Public transportation in the Azores can leave a bit to be desired, but I found and booked some excellent Azores tours to go on so that I could still make the most of my trip.
These are my recommendations for the best tours on Sao Miguel, Azores. Click here if you're looking for Sao Miguel hotels instead.
Is an Azores tour for you?
I am not a tour person in the traditional sense. I don't like being around other people, I don't like organized travel (although my anxiety appreciates it), and I don't like having limited time at certain sights that I am enjoying. Here are some reasons a tour of the Azores might be right for you:
You can't drive. The public transportation isn't stellar on Sao Miguel and getting around with it can put a damper on your plans if you have limited time.
You don't want to rent a car. A rental car can be expensive and parking can be a process. Depending on the tours you choose, it could be a more affordable option to ditch the rental car and take tours. It was for me, actually.
You don't mind having limited time at sights. I know many people who travel and want to see a bit of everything as they may not venture back. I am not this person usually, but it worked well on Sao Miguel because I can go back cheaply and see the things I loved on the tours I took for a longer period of time.
You don't want the hassle of finding restaurants, booking hotels, or having to attempt to find hidden sights.
You don't want to worry about booking airfare in-between places. I actually stayed on Sao Miguel because I couldn't book plane tickets to other islands with ease.
I am scared of heights and it is hindered me during road trips in the past (Big Island of Hawaii comes to mind).
The Azores is pretty easy to drive, but there are instances and places that made me a bit more nervous than I would have liked- so going with a tour was also a good decision as I am not 100% certain I could have driven a few of the roads comfortably.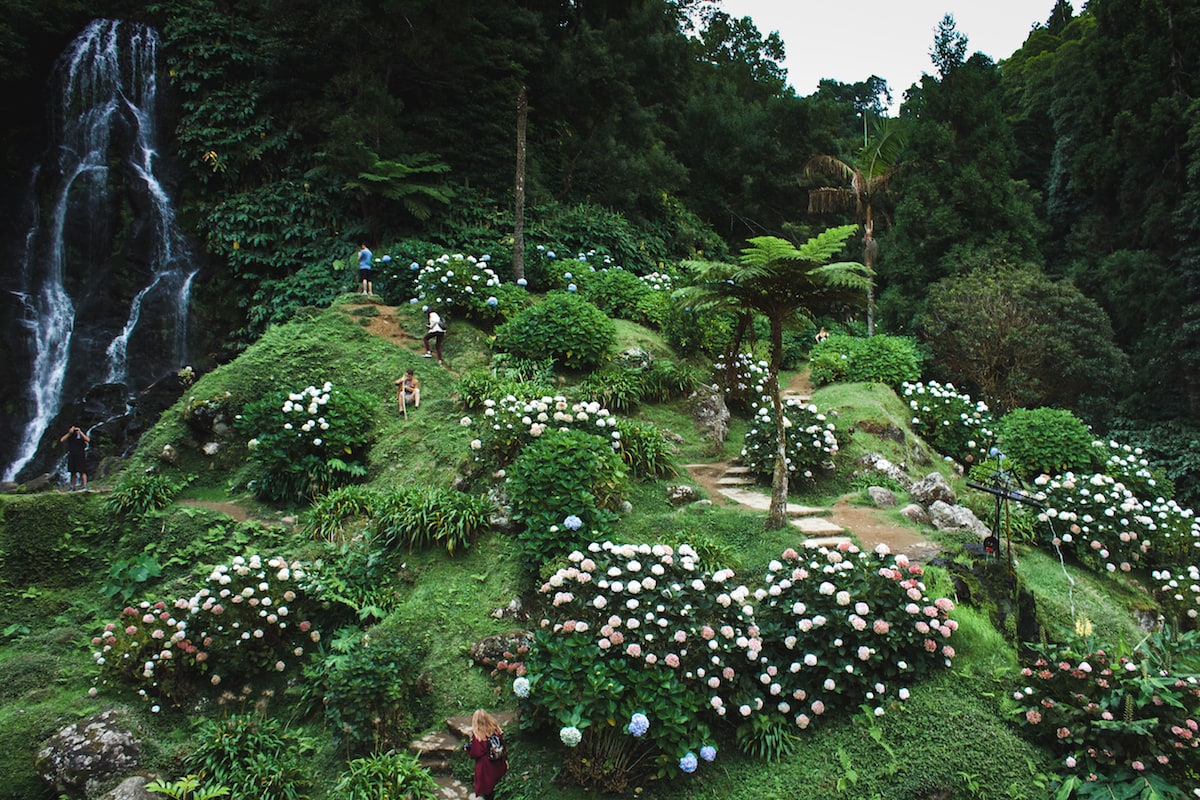 Different Types of Azores Tours
There are several tour options in the Azores from nature tours to Azores whale watching ones. There are weeklong ones that can take you from mainland Portugal to the islands.
There are day-long tours and excursions, which are the ones I used when on Sao Miguel. There are also different companies offering the tours.
The day excursions worked best for me because it gave me freedom in the evenings to go check out local bars and cafes, which is very important to me when traveling.
It also gave me the freedom to stay at the place I wanted to stay at which included an eco-lodge on the northern part of the island for a few days and then an area outside of Ponta Delgada the other days.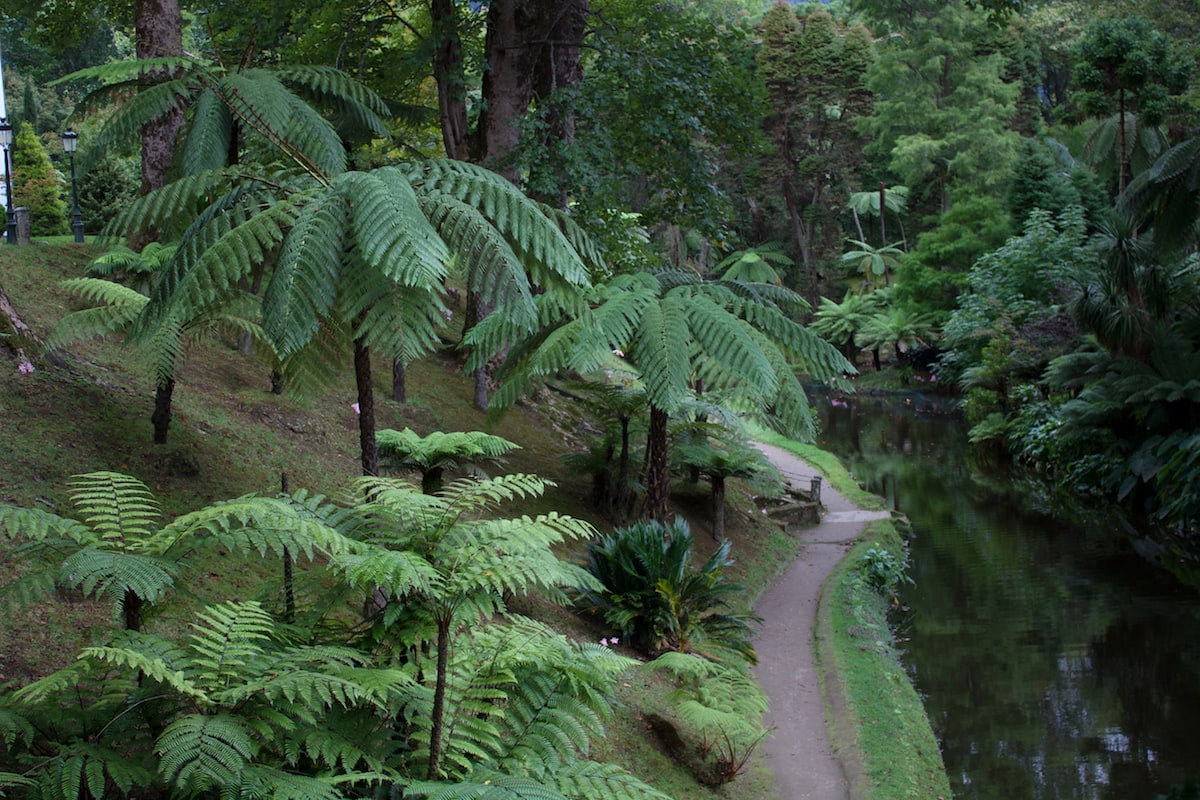 Sao Miguel Tours and Excursions
Sao Miguel has an abundance of tour offerings. I took a couple while on the island and they were all superb.
It actually turned me into a day tour or excursion person.
It was hassle-free, I didn't have to drive, and I was able to learn from locals along the way.
I definitely don't regret taking them and advise anyone else who is similar to me or fits one of the descriptions above to do the same.
Sao Miguel West: Full-Day Tour with Lunch (9 Hours)
I took this Azores tour with Pure Azores when I was in Sao Miguel and it was great.
I actually had injured my ankle the day before doing stupid things on the previous tour, so I didn't get out of the van as much as everyone else to experience things, but I still had a blast and would do it again in a heartbeat.
If you're staying in Ponta Delgada, you can be picked up at your hotel. Otherwise, there is a set meeting point in the city for those staying outside.
On this tour, some of the things you will see are Sete Cidades, Fogo Lake, Caldeira Velha, Ribeira Grande town, pineapple greenhouses, and more.
>> Click here to check tour prices, dates, and itinerary details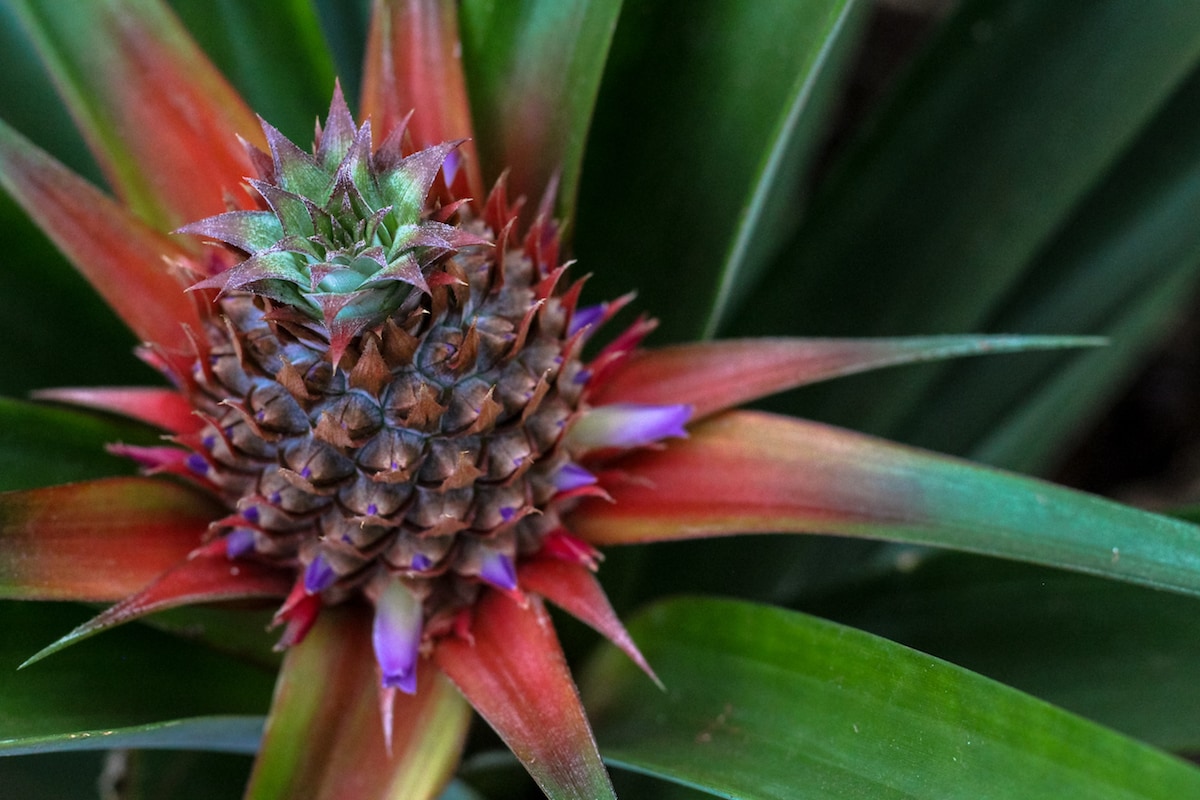 Sao Miguel East: Full-Day Tour with Lunch (9 Hours)
Run by the same tour company, Pure Azores, this tour actually tackles the other side of the island. I would highly suggest doing both the east and west on different days while there but ensuring that you do both!
Each side of the island is so drastically different that it is really kind of mind-blowing.
I think without seeing both sides, you're missing out on key tourism opportunities and understanding of Sao Miguel.
Some of the places you'll visit on this tour are Furnas, Vila Franco do Campo, the tea factory, and Ribeira dos Caldeirões.
You will be picked up at your hotel in Ponta Delgada or you can go to the meeting point by the local tourism office if you're staying outside of the main city.
>> Click here to check tour prices, dates, and itinerary details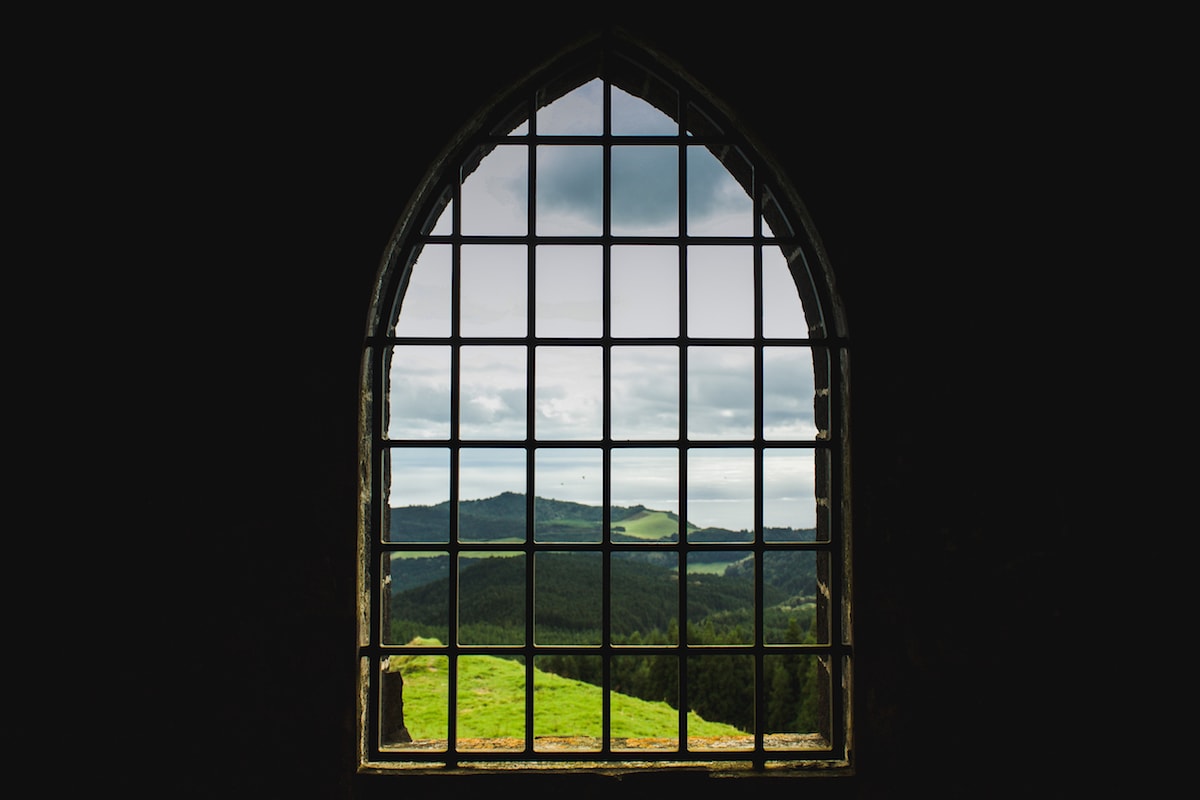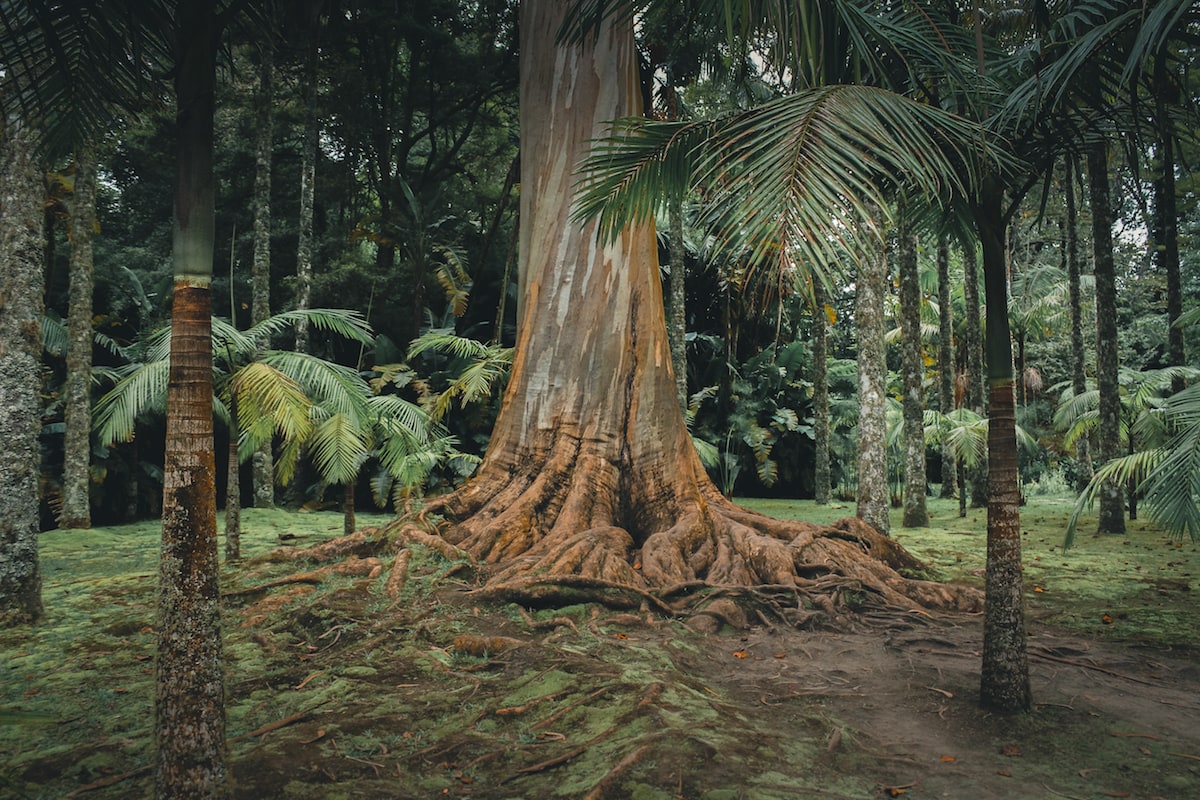 Sao Miguel Island: Full-Day All-in-One Tour (8 Hours)
While I think this tour seems a bit rushed, it would be the perfect tour for someone with extremely limited time on Sao Miguel. You get to see the best of the island on this 8-hour tour of it.
From the lakes and views at Sete Cidades to the geothermal wonders of Furnas, you will witness the picturesque scenery of Sao Miguel all in a single day.
You will also get to indulge on cozido, the Furnas stew cooked underground by steam and volcanic heat. Included in this tour are entrance fees to Caldeira Velha and Furnas Lake.
>> Click here to check tour prices, dates, and itinerary details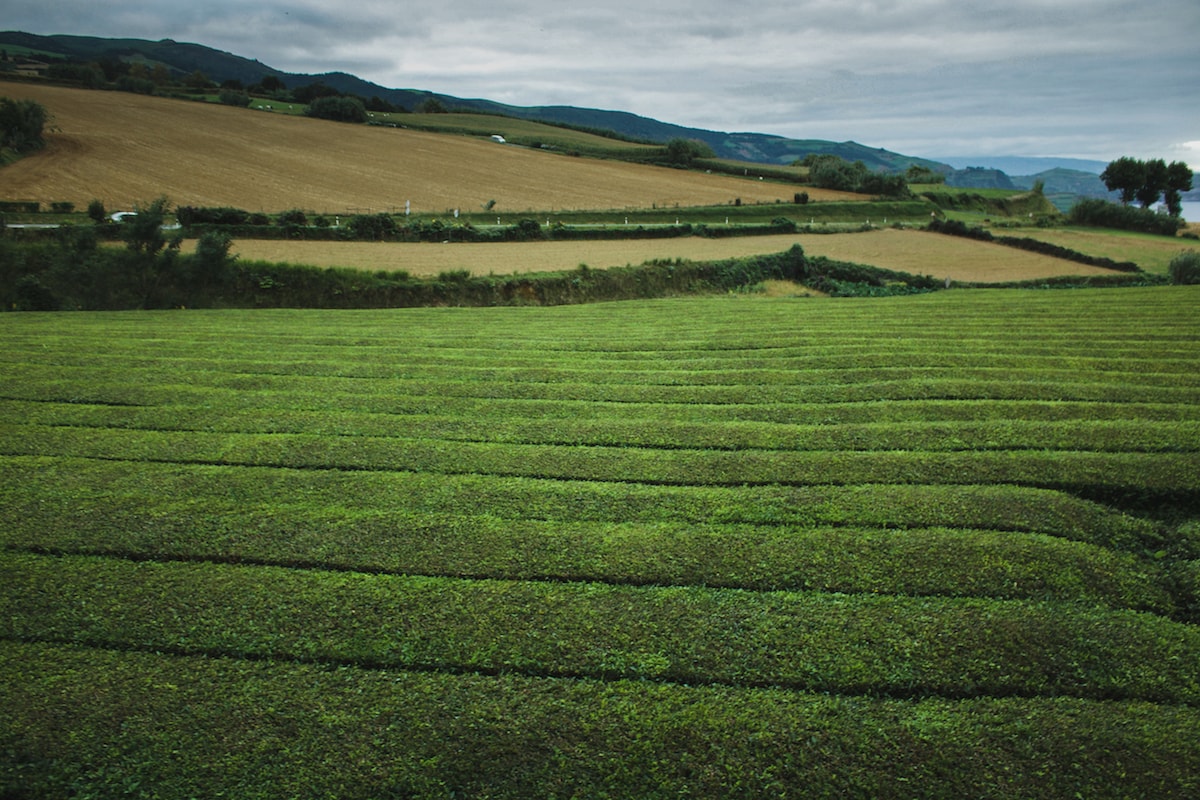 Multiple Day Tours of the Azores (Set Duration)
There are several multiple-day tour options, with many starting on mainland Portugal and flying down to the islands.
The other options will include your flights from other places within mainland Europe to the Azores.
Please also note that tours in July and warmer months tend to be higher in price than visiting the Azores at other times of the year.
Azores and Mainland Portugal (10 Days)
This Intrepid Travel tour is excellent for those wanting to see a bit of the mainland as well as the Azores.
It starts in Porto and from there you will travel to Lisbon, fly to Faial (often referred to as Azul, or Blue Island, by Azoreans), travel to Pico and Sao Jorge before ending on Sao Miguel.
Some of the activities included are sustainable whale watching, a tour of Sao Miguel, Pico do Pedro trail hiking, and a port tasting in Porto.
While this Azores tour isn't too strenuous, it still requires a bit of endurance and wellness as there are some hikes throughout that may be challenging if not in the right physical condition.
*The airfare is included once on mainland Portugal for this tour. It also includes all boats, trains, and ferries as well as any other means of transport required during the tour's duration. Accommodation included.
Click here to check tour prices, dates, and itinerary details.
Hiking Sao Miguel Island (7 Days)
This tour by Azores Getaways is the perfect one for outdoors lovers and those wanting to see the nature of Sao Miguel, which I can justify is some of Europe's and the world's best.
The hiking opportunities are aplenty on the main island and should be part of your Sao Miguel itinerary, but sometimes it is best to have a local guide and direction as a lot of the island is hidden and undiscovered.
The Azores tour includes airfare from various places in Europe, airport transfers, and accommodation at a 4-star hotel. The hiking tour on Sao Miguel lasts 7 days.
Click here to check tour prices, dates, and itinerary details.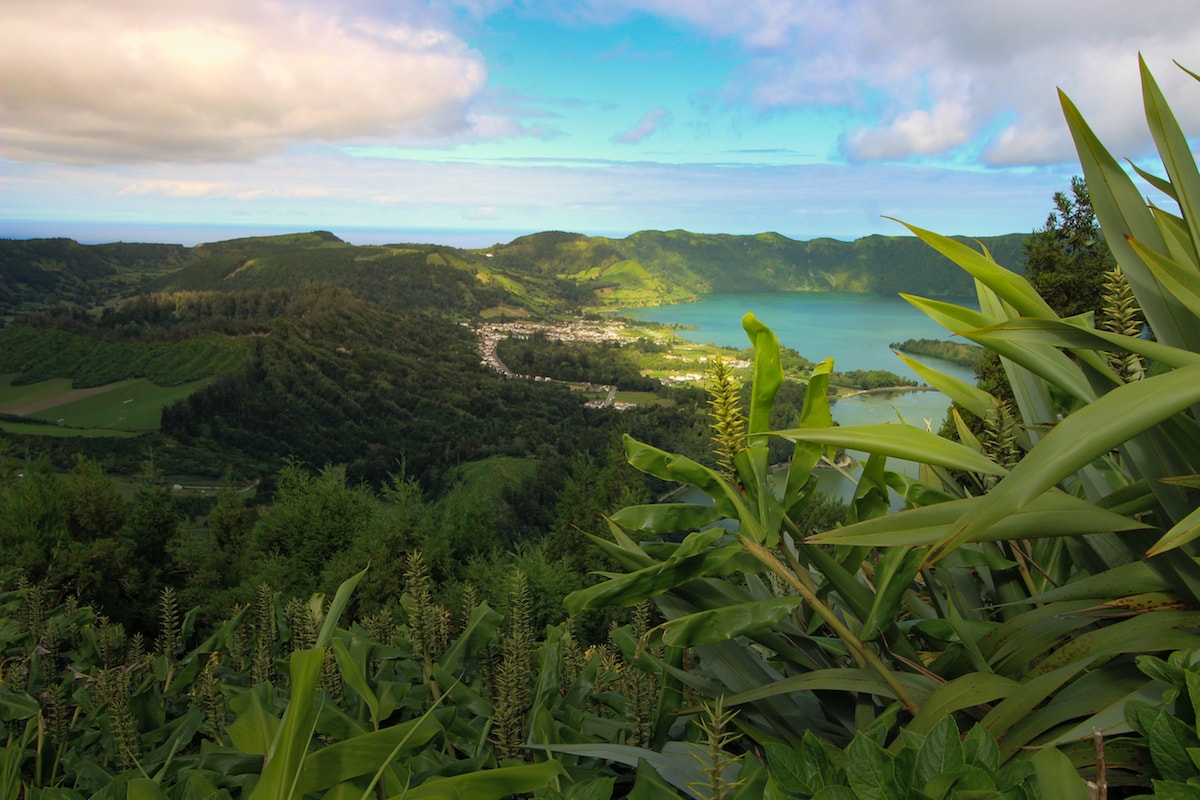 Multiple-Day Tours of the Azores (You Pick Duration)
While the above Azores tours have very set itineraries, the ones below do not. These dates are flexible and you can pick and choose how long you want to go for.
Generally, the dates run for three, five, six, and seven-day durations depending on what you prefer. There is also flexibility with that.
The Azores | Sao Miguel Island Experience
This tour can run for 3, 5, 6, or 7 days (or you can speak to a specialist at Azores Getaways and have it created more specifically to your needs).
The tour includes airfare from certain European cities, airport transfers, accommodation in a 4-star hotel, and a couple of tours ranging from Jeep tours, sustainable whale watching experiences, and walking tours.
This Azores tour is perfect for those who want to see a little bit of everything Sao Miguel has to offer.
The Azores are said to be one of the best places in the world for whale watching, so it is definitely something you should try doing in an ethical and sustainable manner when you are there.
Click here to check tour prices, dates, and itinerary details.
The Azores | Sao Miguel Basic Bundle
This tour is best suited for those who want a bit of freedom while on Sao Miguel, but also want to not have to worry about accommodation, airport transfers, or the flights there.
This tour package will get you flown to Ponta Delgada from mainland Europe (a variety of cities) and checked into a 3-4 star hotel. It also includes a walking tour and airport transfers.
You can choose the number of days you'd like to go to Sao Miguel for when booking.
Click here to check tour prices, dates, and itinerary details.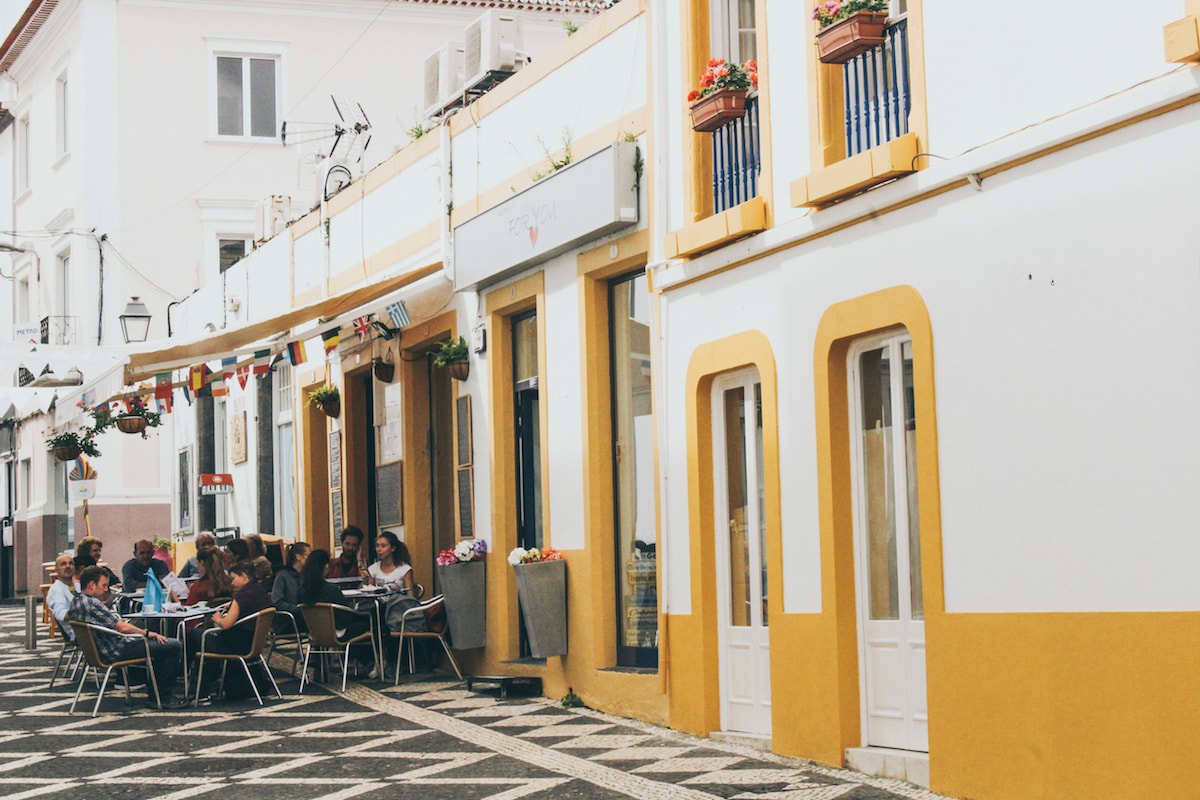 Where to Stay in Sao Miguel
If your tour does not include accommodation, there are plenty of amazing places to stay in Sao Miguel. While staying in Ponta Delgada may be the easiest, I highly recommend spending a few days up north in Sao Vicente at the Sao Vicente Lodge (formerly Santa Barbara Lodge).
The hotel is eco-friendly and gives ocean views that will take your breath away. I still can't get over how amazing my stay there was and it is still one of my favorite places I've stayed anywhere in the world.
>> Click here to check rates and availability at the Sao Vicente Lodge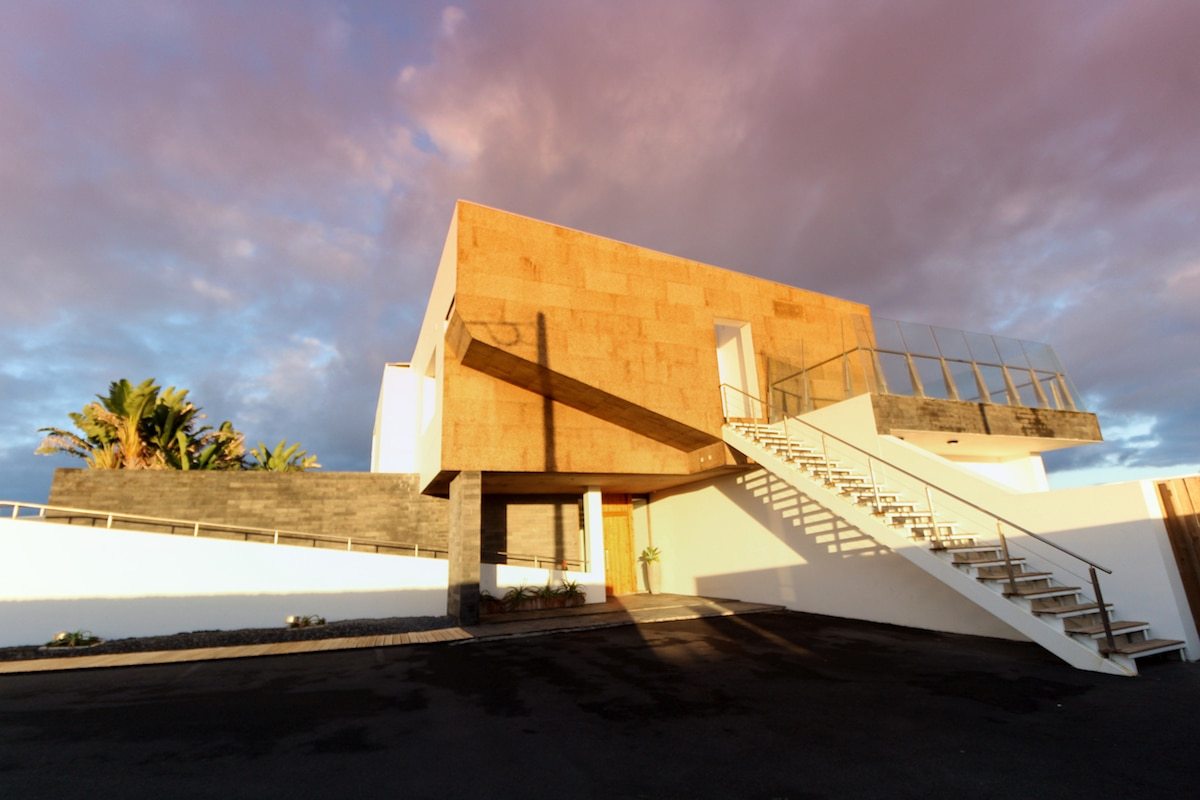 More Azores Travel Guides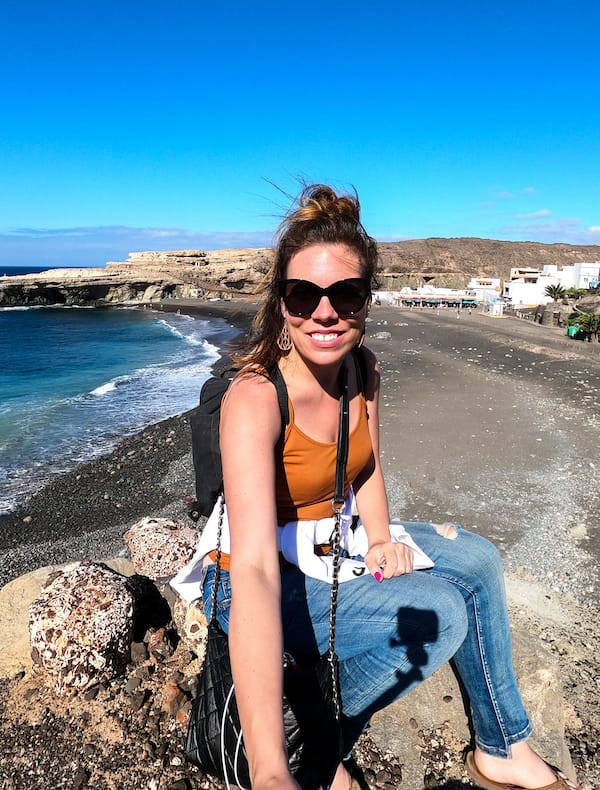 Megan is a travel blogger and writer with a background in digital marketing. Originally from Richmond, VA, she now splits her time between Frankfurt, Germany and Arctic Finland after also living in Norway, Armenia, and Kazakhstan. She has a passion for winter travel, as well as the Nordic countries, but you can also find her eating her way through Italy, perusing perfume stores in Paris, or taking road trips through the USA. Megan has written for or been featured by National Geographic, Forbes, Lonely Planet, the New York Times, and more. She co-authored Fodor's Travel 'Essential Norway' and has visited 45 US states and 100+ countries.