I can't remember exactly how old I was when I first heard about the Azores.
Are you planning your trip to Sao Miguel last minute?
If youʻre booking your trip to Sao Miguel last minute, we have you covered. Below are some of the top tours, hotels, and more!
Top Experiences and Tours in Sao Miguel:
Top Hotels in Sao Miguel:
But I do remember going to the library as a kid and sitting on the floor in the back right corner of the children's area with a book about the place.
I often did that. My mom would walk me to the library and leave me there for a few hours while my sister had soccer practices and games behind the library at the recreational fields.
I always ventured to the same section of the library… that back right corner.
In the back right corner, I found travel guides and books about different countries around the world.
This fueled my curiosity and I still blame it for igniting the wanderlust I suffer from today.
There was a book about the Azores there. I had worn through the books about Iceland and the Faroe Islands and quite liked the sound of the islands- "Azores".
It rolled off the tongue (only to find out years later that I had been mispronouncing it the entire time) and sounded exotic.
I remember opening that book and unearthing a whole new world of beauty and mystery that wasn't Scandinavia or somewhere in the far North.
Images of those remote islands, particularly the island of Sao Miguel, remained cemented in my mind for years until that one day earlier this year when my travel partner and I decided to book tickets to finally go there.
Click here for my Sao Miguel itinerary.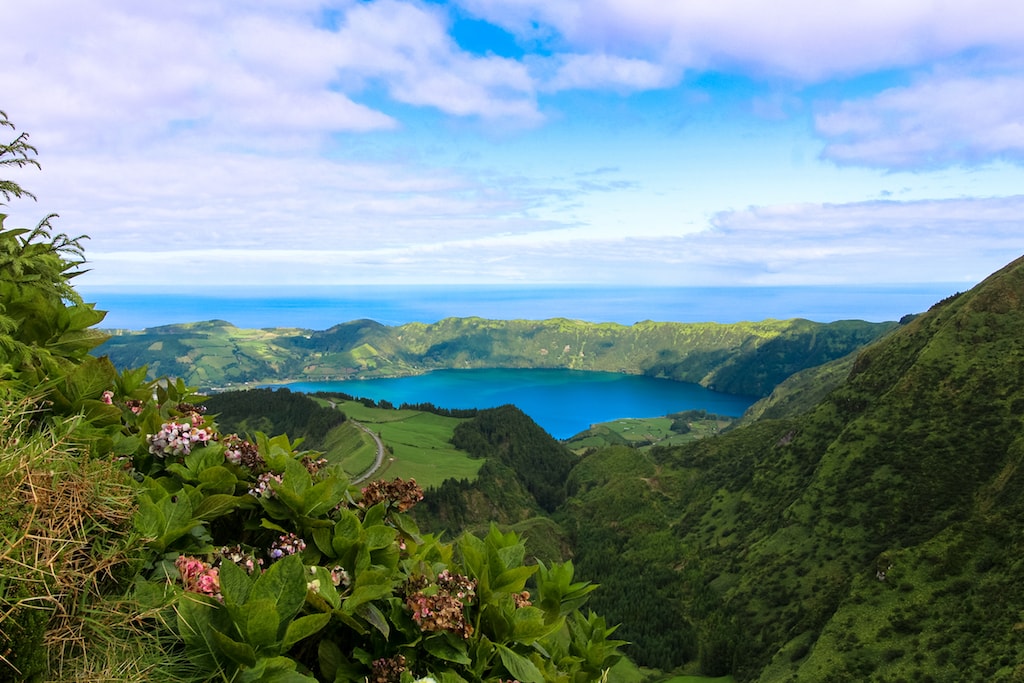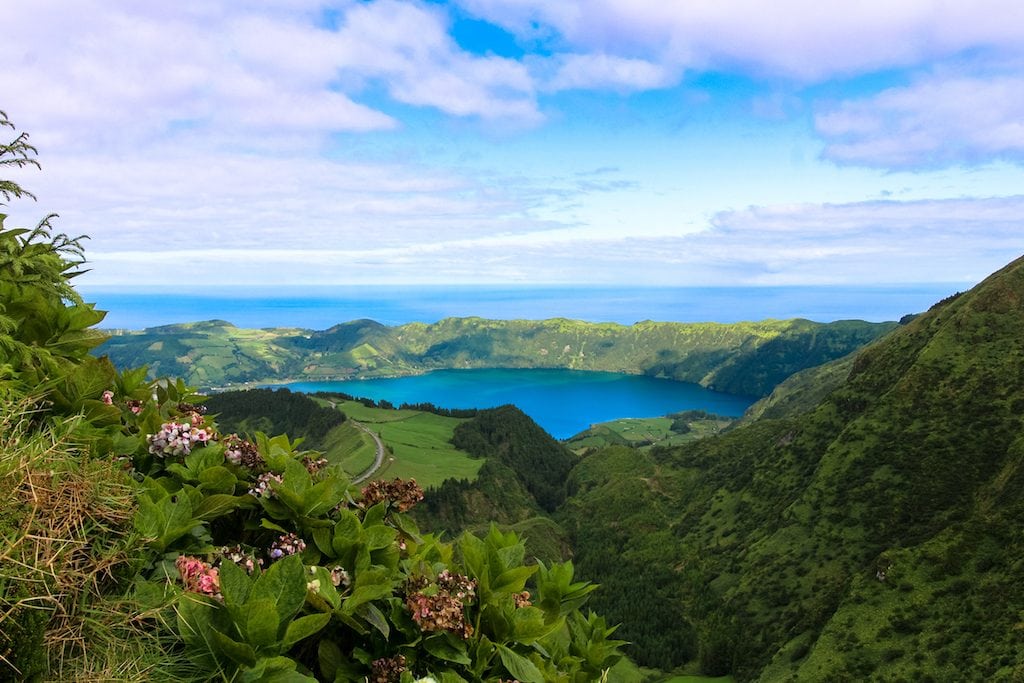 GETTING TO SAO MIGUEL, AZORES
Tickets to Sao Miguel are cheap. How did I not know this!? If you can get to Lisbon cheaply, you are looking at round-trip tickets for well under $100. And this isn't just with Ryanair or Easyjet (both fly there), but also with TAP Portugal and Azores Airlines.
Due to the affordability of the trip as a whole, we opted to fly from Lisbon to Ponta Delgada (Azores) to Funchal (Madeira) to Lisbon.
Some of these tickets were as cheap as $40 a piece.
One night of accommodation ran us the same price as a one-way plane ticket. But accommodation was overall pretty affordable too (we just booked late).
The moral of the story- add the Azores to your travel list if you haven't already. And trust me, there are many other reasons to visit the Azores other than the cheap routes there.
NORTHERN SAO MIGUEL
Our first few days on Sao Miguel took us to the north of the island as we were working with the amazing Santa Barbara Eco-Beach Resort, which I will be posting about very soon.
We had a room overlooking the ocean in a very quiet area and it was absolute bliss in its purest form. A few days of relaxation and no agenda was the perfect way to begin a trip to one of the most dazzling places I had ever been.
We spent the first few days walking around our area and hiking the coast along the new ocean trail that had just opened. We were the only people on this trail every time we walked along it.
Sao Miguel isn't known to be a sun destination as the islands take on about thirty different weather patterns throughout any given day.
I guess that is what happens when you are sitting in the middle of the Atlantic surrounded by the sea and only the sea!
But, the ever-changing weather gave us the opportunity to witness the medley of colors that exist on the island.
The walk from Sao Vicente Ferreira, the area we were staying in, to Capelas was short but took hours each time we did it because we stopped so many times to admire the views (the northern coast is known for its remarkable views).
Once in Capelas, we found a little bit of life with bars, restaurants, and small shops.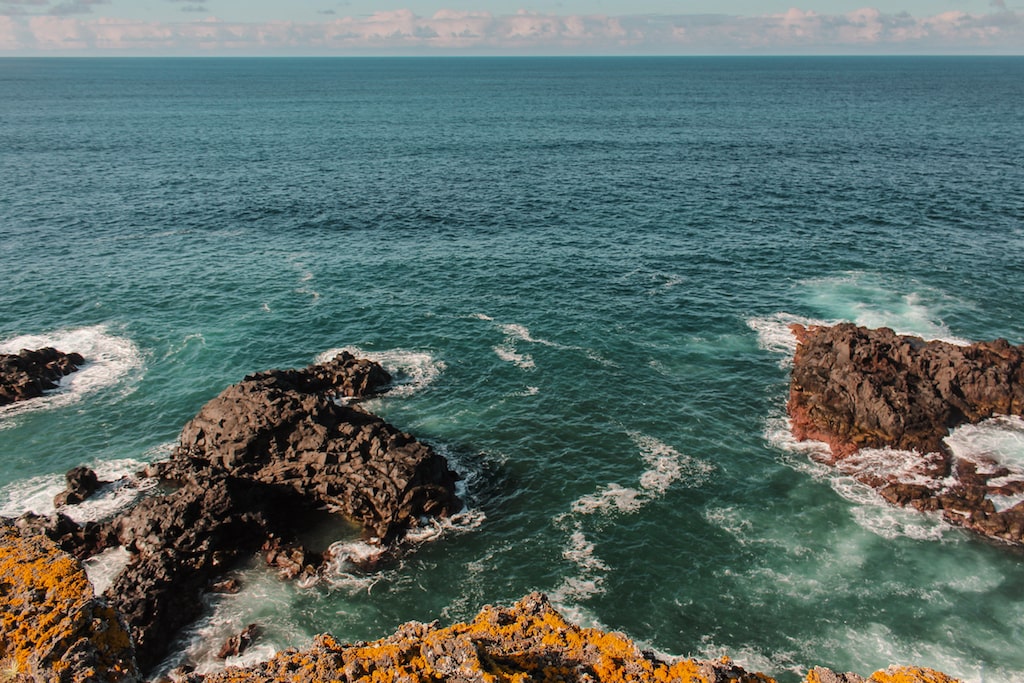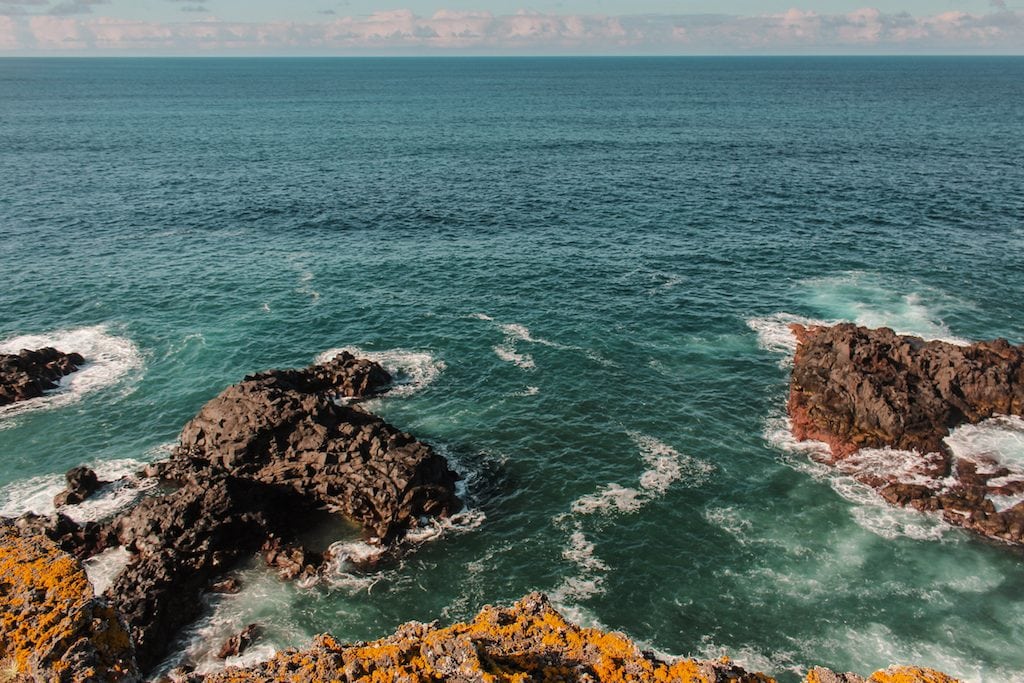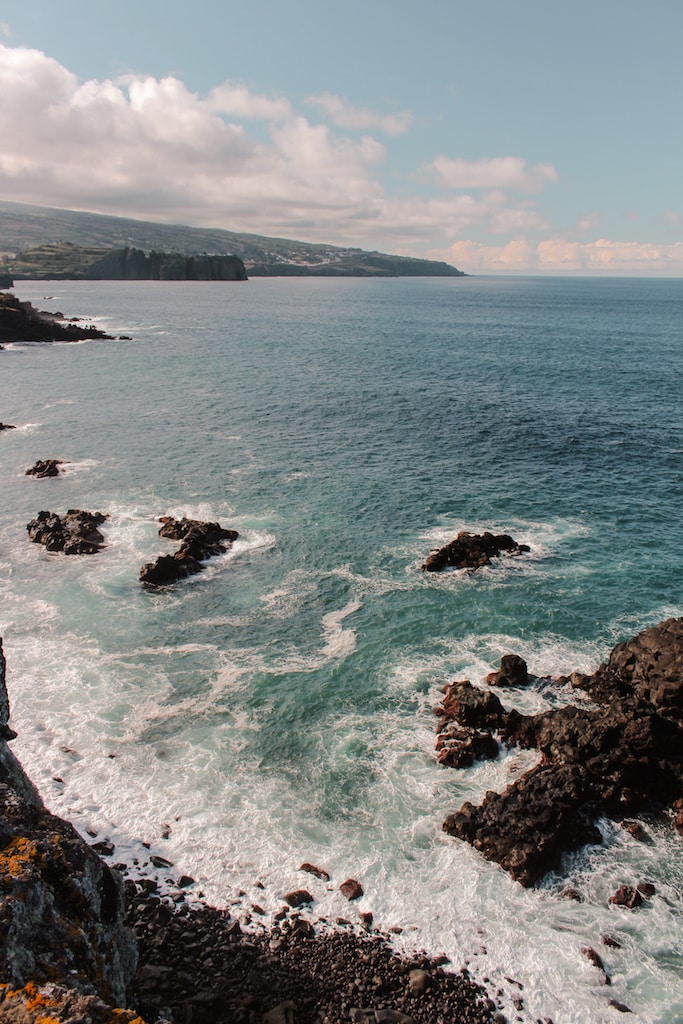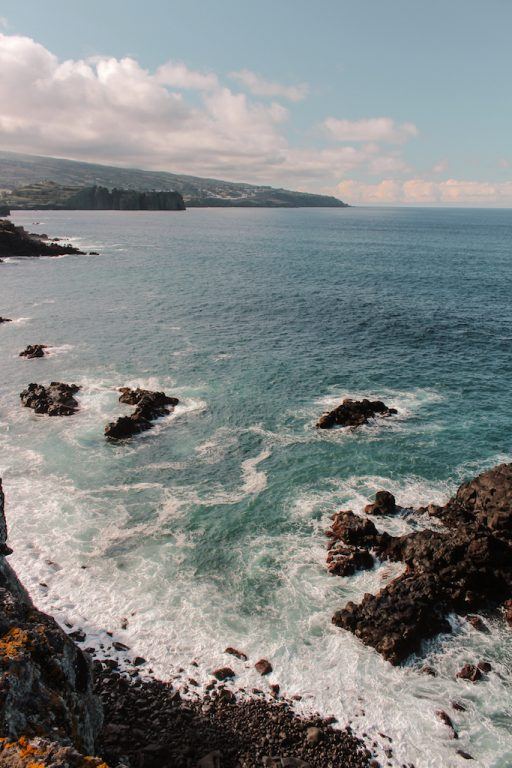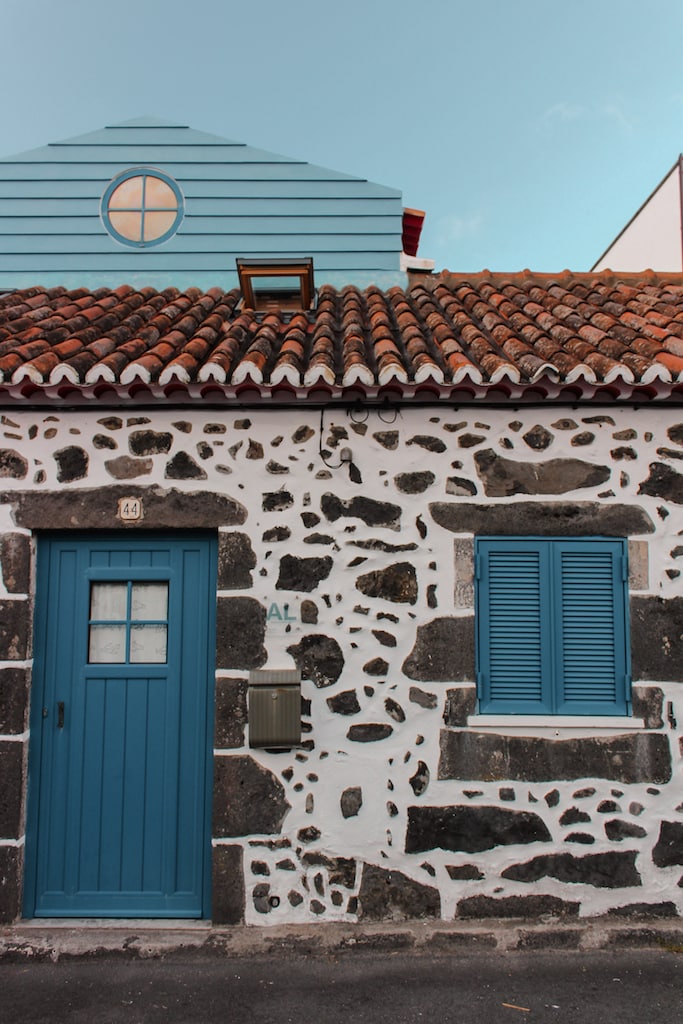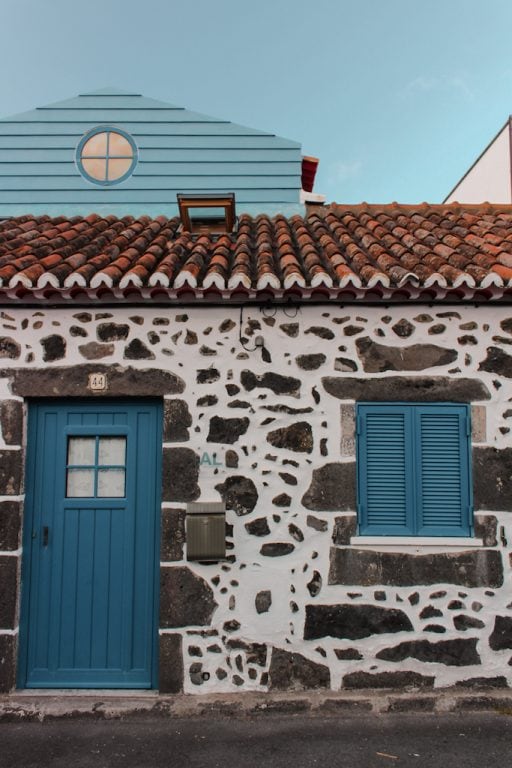 EASTERN SAO MIGUEL
After a few chill days up north, we ended up back near Ponta Delgada and embarked on a trip to the eastern part of the island.
While I will write about this in greater detail later, I do want to say that it was spectacular.
I wasn't as excited about the trip East on Sao Miguel as I was about the trip West, but after our day trip there, I must say I was blown away.
We started the day overlooking Furnas and then going into the village and checking out the lake, fumaroles, and having an incredibly mouth-watering lunch that was cooked underground by natural heat.
It was just a fantastic day. I am a sucker for botanical gardens and hot springs and we had the chance to explore both on this side of the island.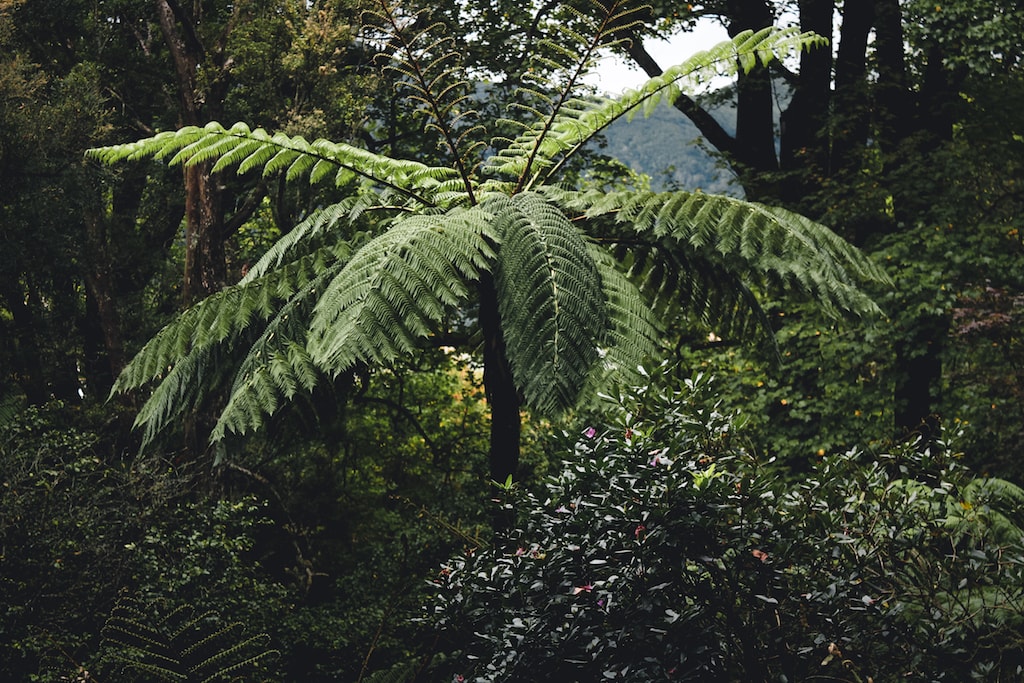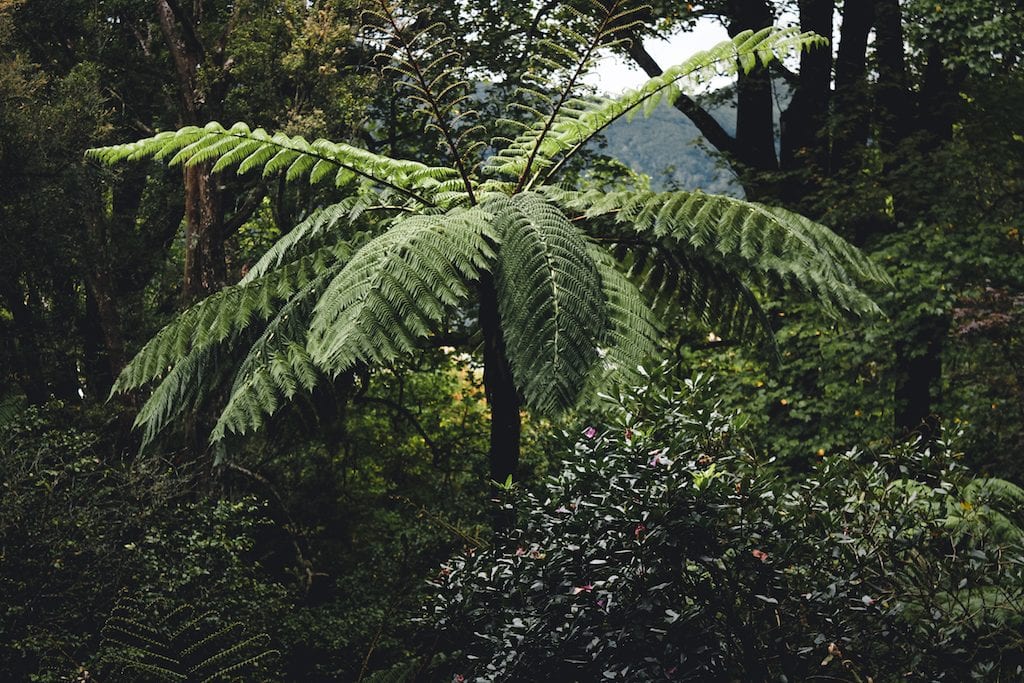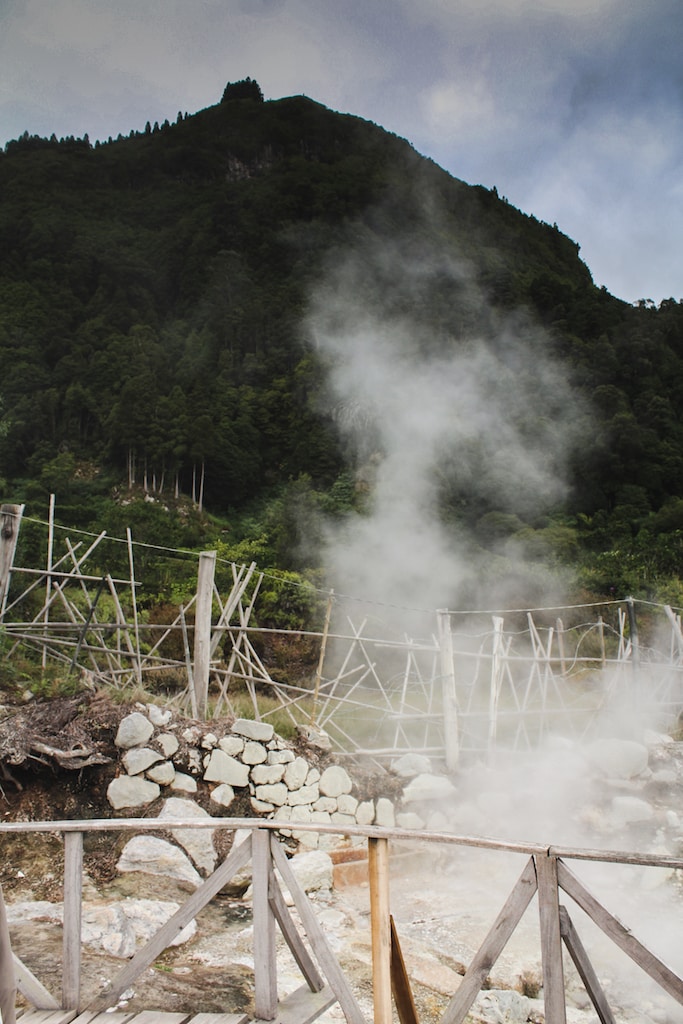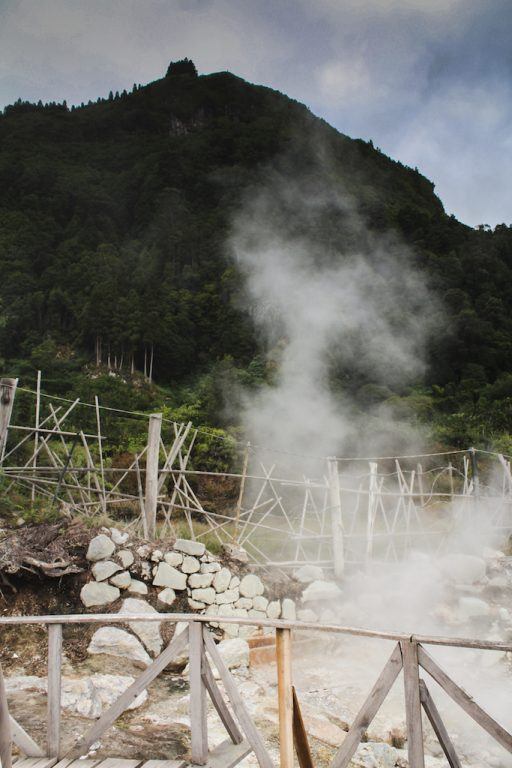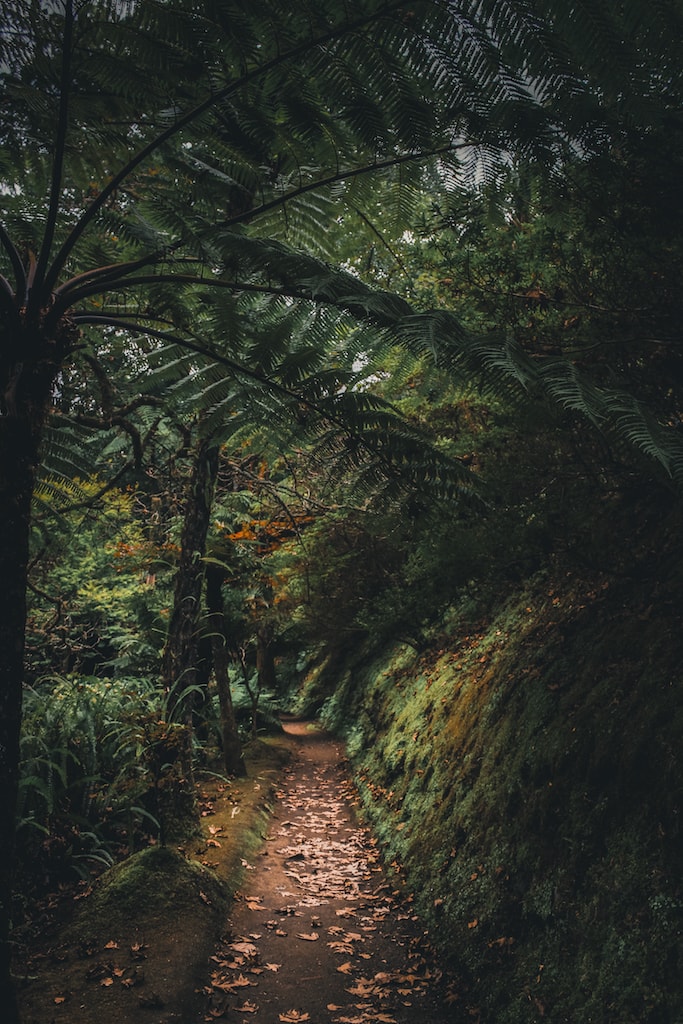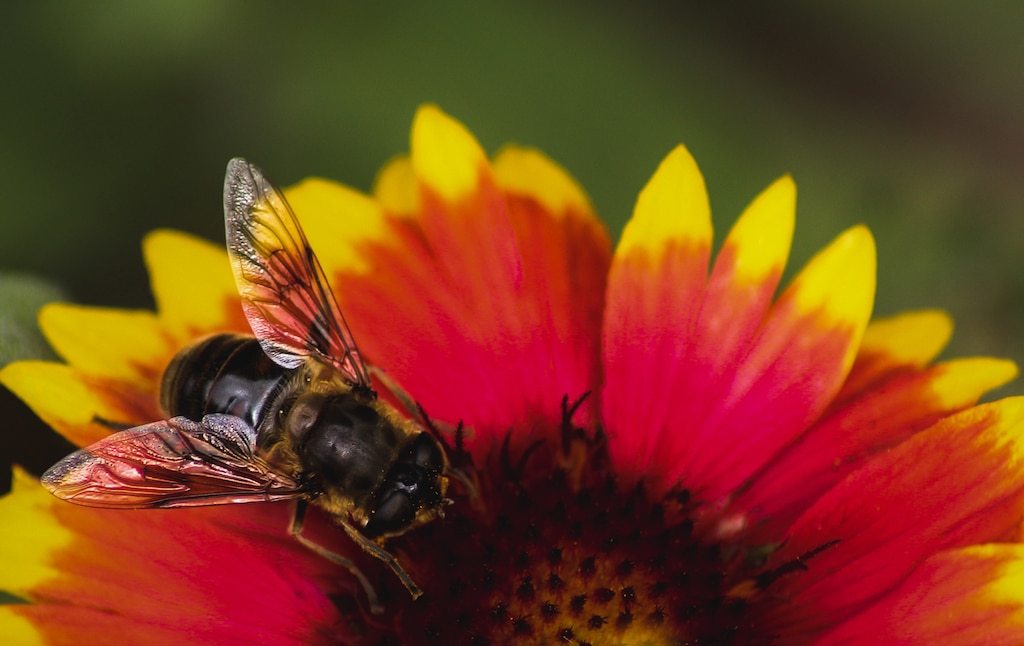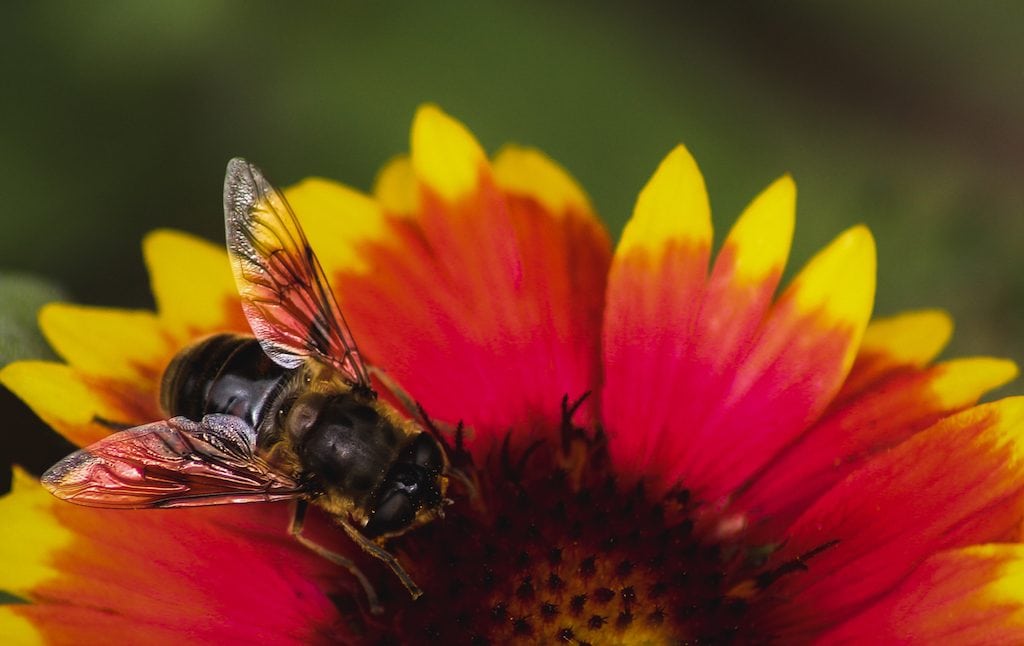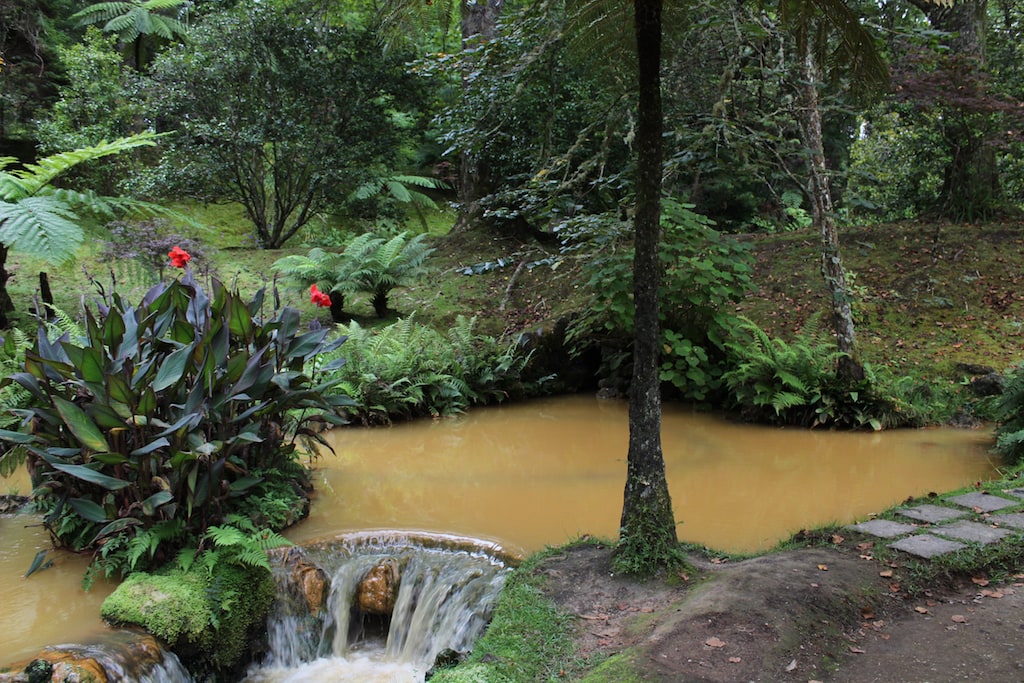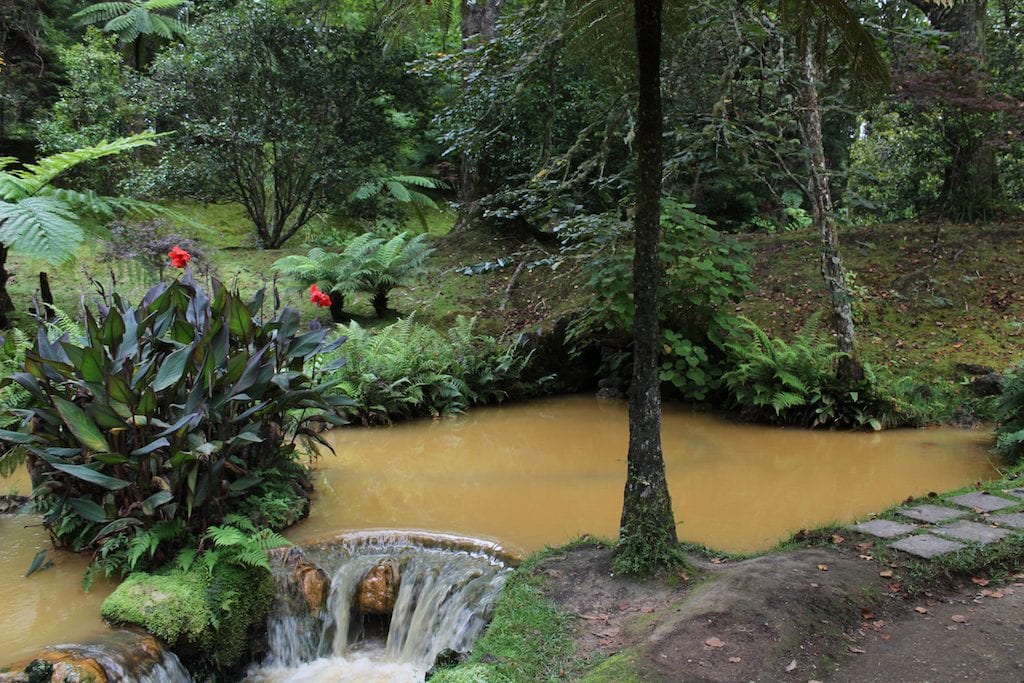 WESTERN SAO MIGUEL
This is just a recap; I have so much more to say! But the western part of Sao Miguel was equally as impressive for such different reasons.
The landscape is quite different than the east, but the views are no less wondrous.
The colors were bright and vibrant and the scenery took my breath away. I was actually injured the day we explored the west.
I fell the day before down a hill and twisted my knee pretty badly, so I was limping around slowly when exploring the west. We had a delicious lunch in Sete Cidades after taking in the views of the village.
It consisted of mostly seafood and local delicacies. This Azores tour was just perfect and a great start to exploring another side of this beautiful island.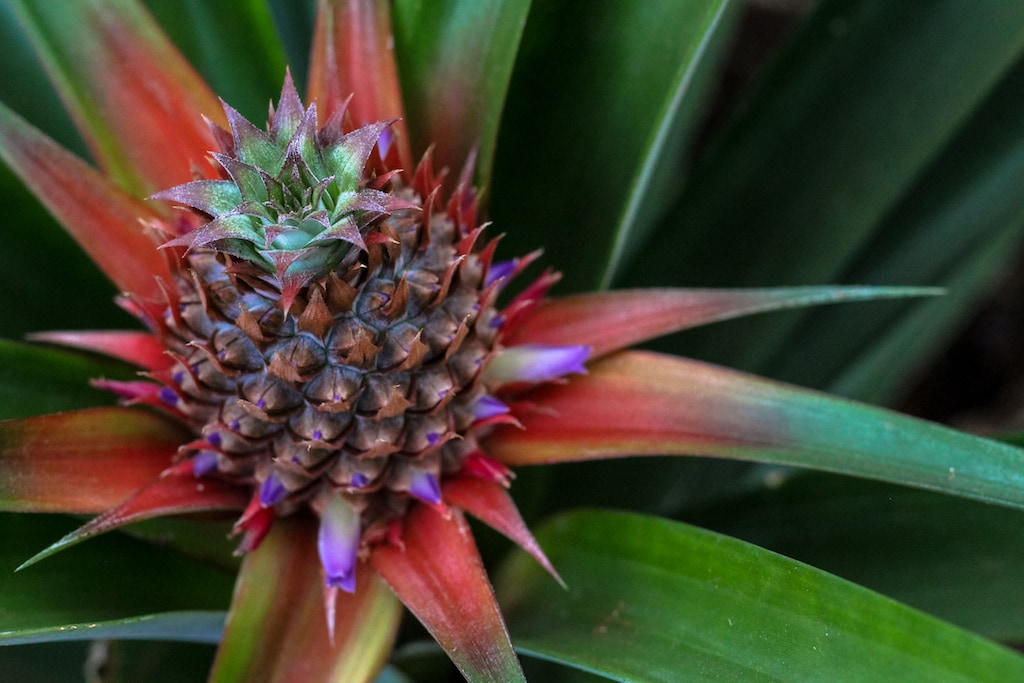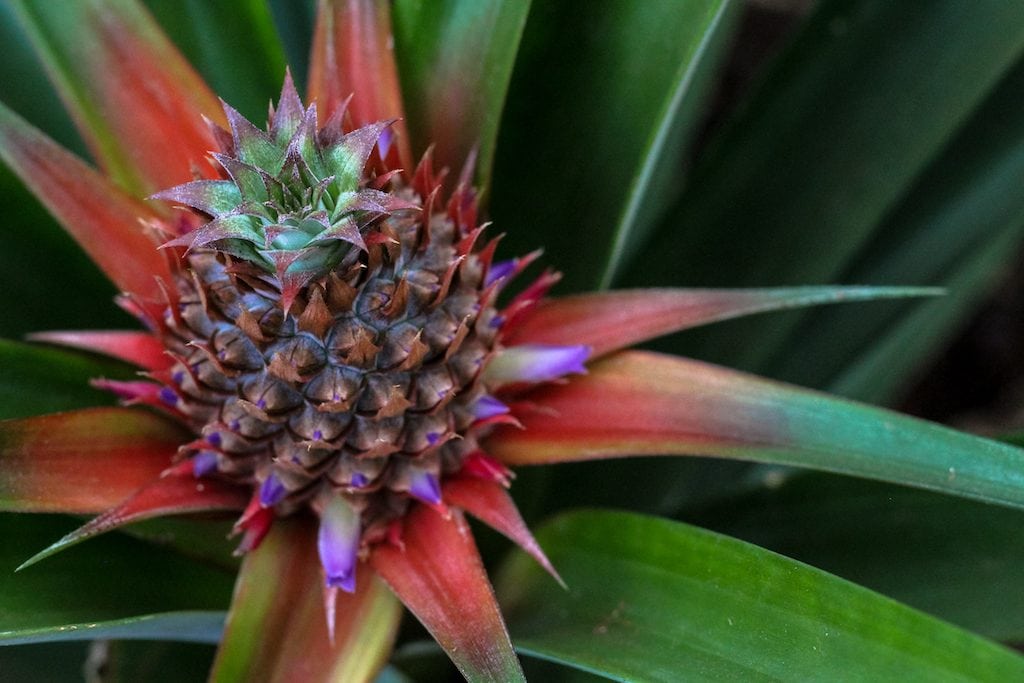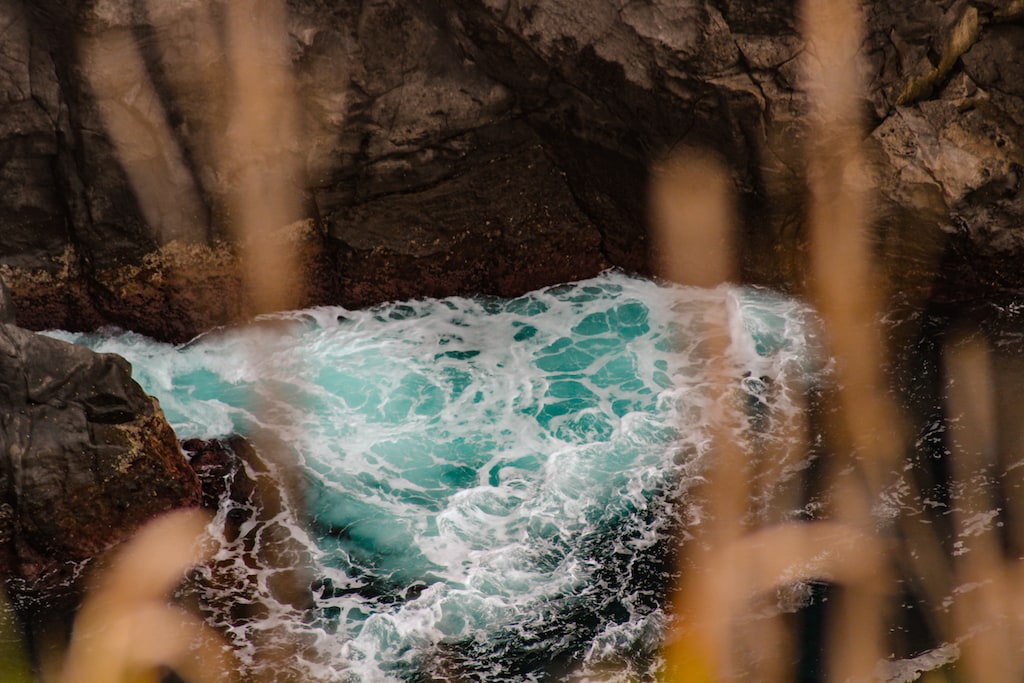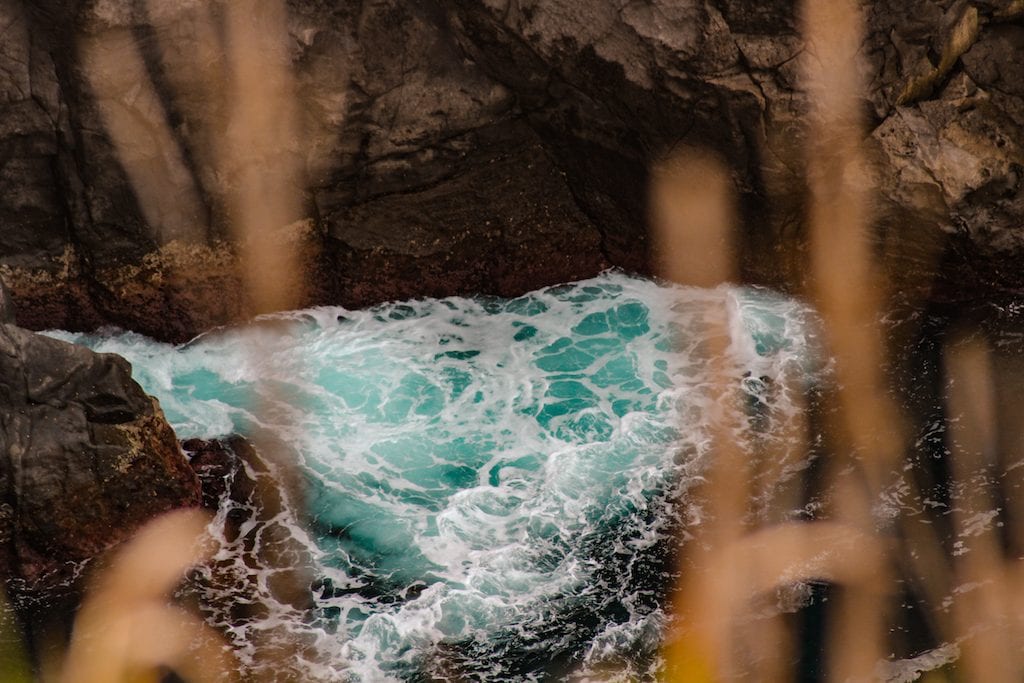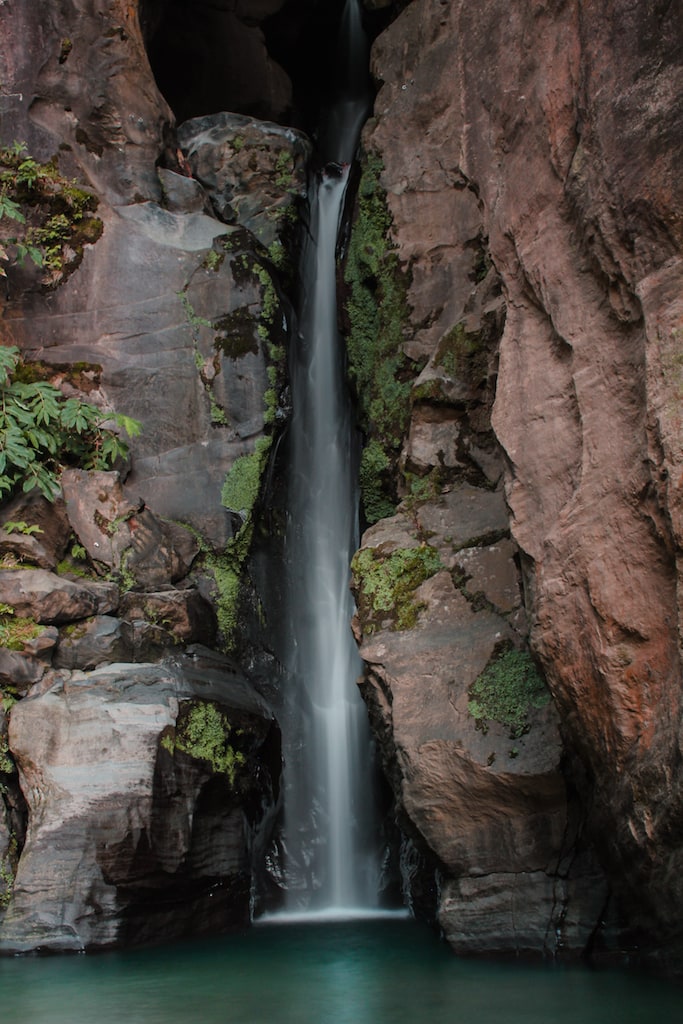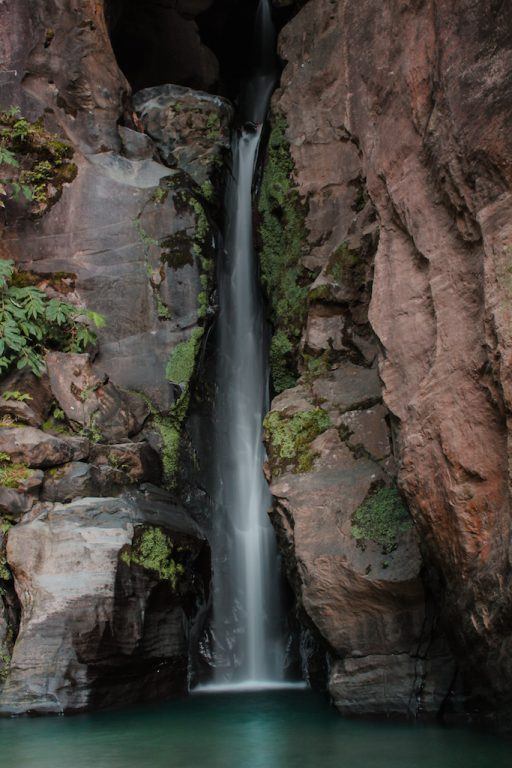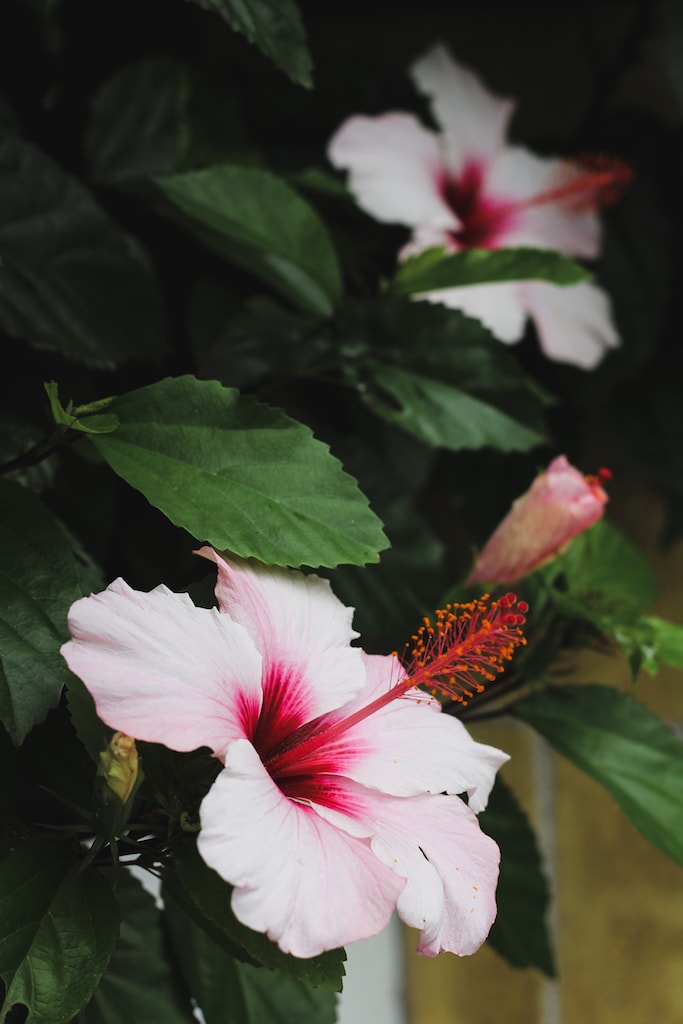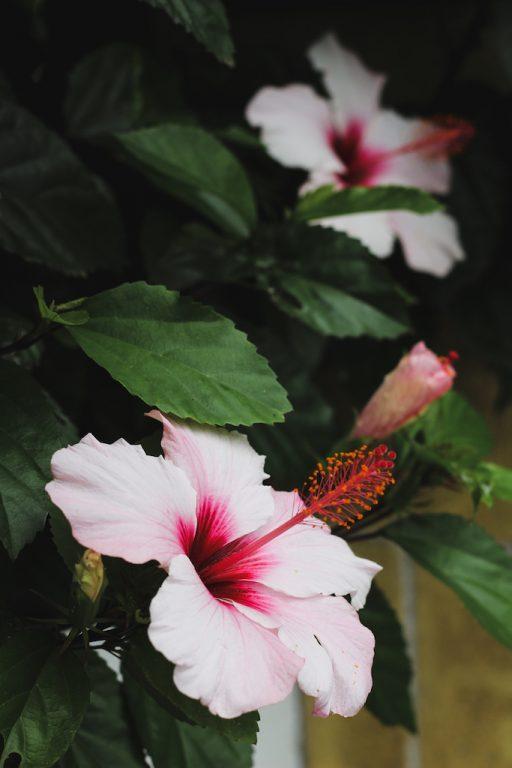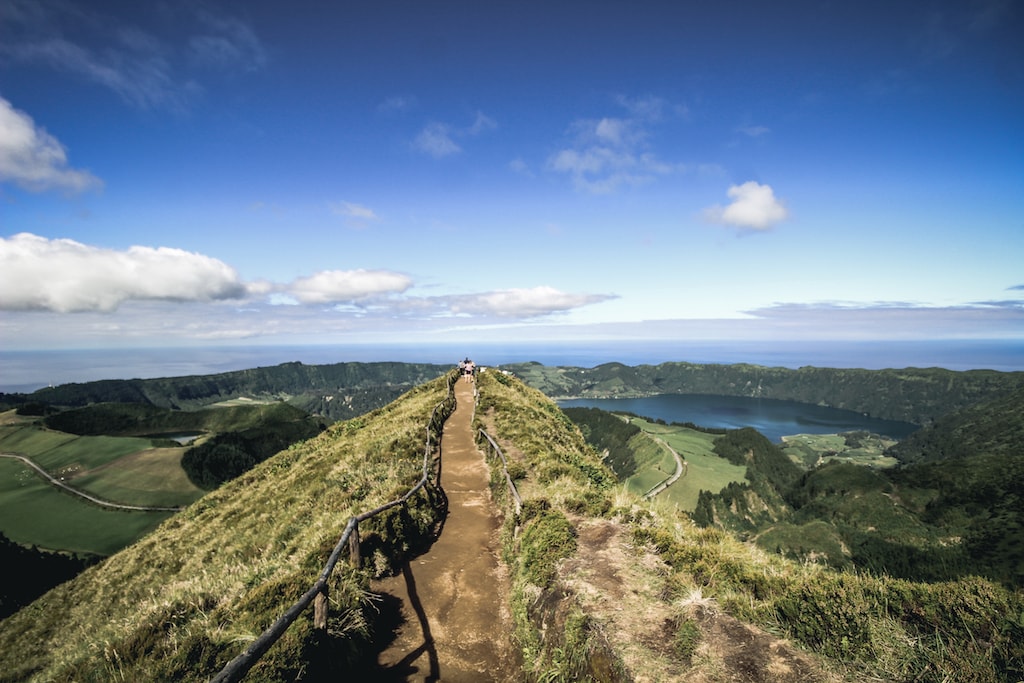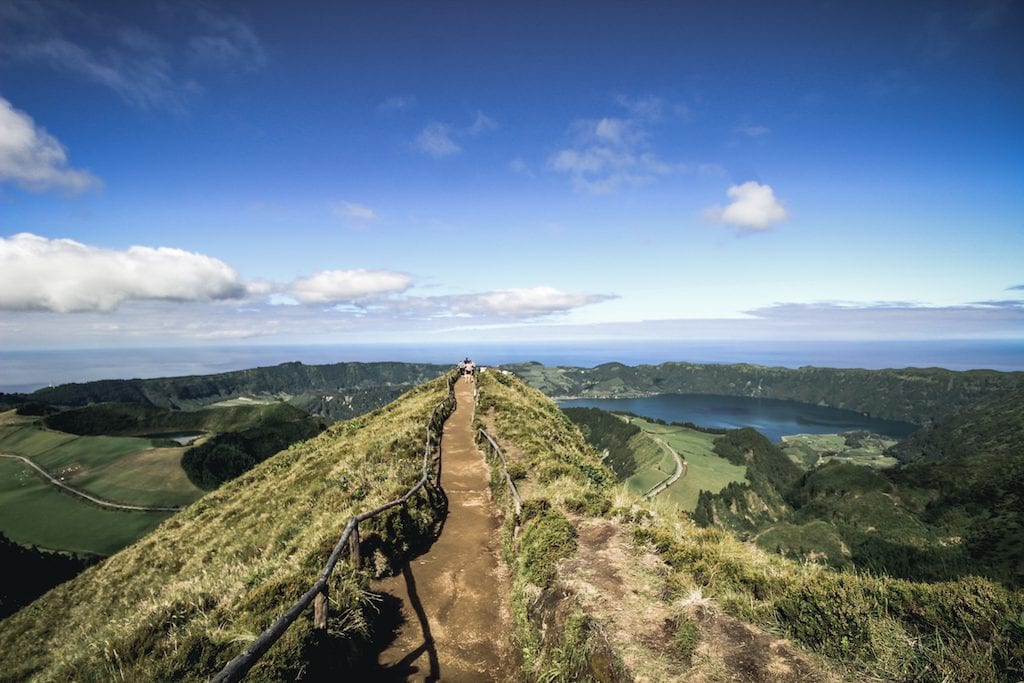 PONTA DELGADA
To be honest, we didn't spend too much time in Ponta Delgada as there are so many things to do on Sao Miguel and we were pressed for time.
In addition, our Airbnb was actually about an hour walk away in an affluent seaside suburb called Livramento.
It was a great decision to stay there as it was tourist-free, had good restaurants and bars nearby, and the walk into Ponta Delgada, while an hour long, hugged the ocean the entire way.
The one day we had dedicated to Ponta Delgada consisted of me sitting in a hotel bar working and my partner being chased around the fortress by drunken men.
We ended our day by finding a wine and beer bar that served the only craft beer available in the Azores (and it was delicious!)
We had a blast that day but took it pretty easy in Ponta Delgada as we had a long journey to Madeira the following day.
That 'easy' day took us to dance clubs on our walk back to Livramento, so perhaps the day started with good intentions and ended with the worst of them.
No regrets at all (I definitely said something different as I had a 6am wake-up call for the taxi to the airport the next day).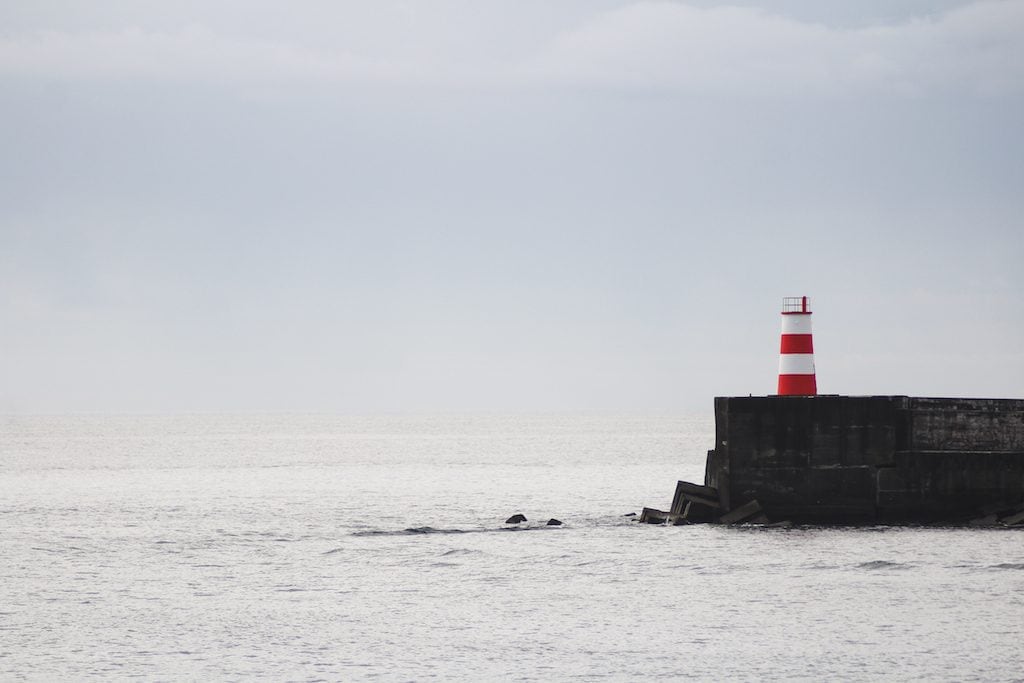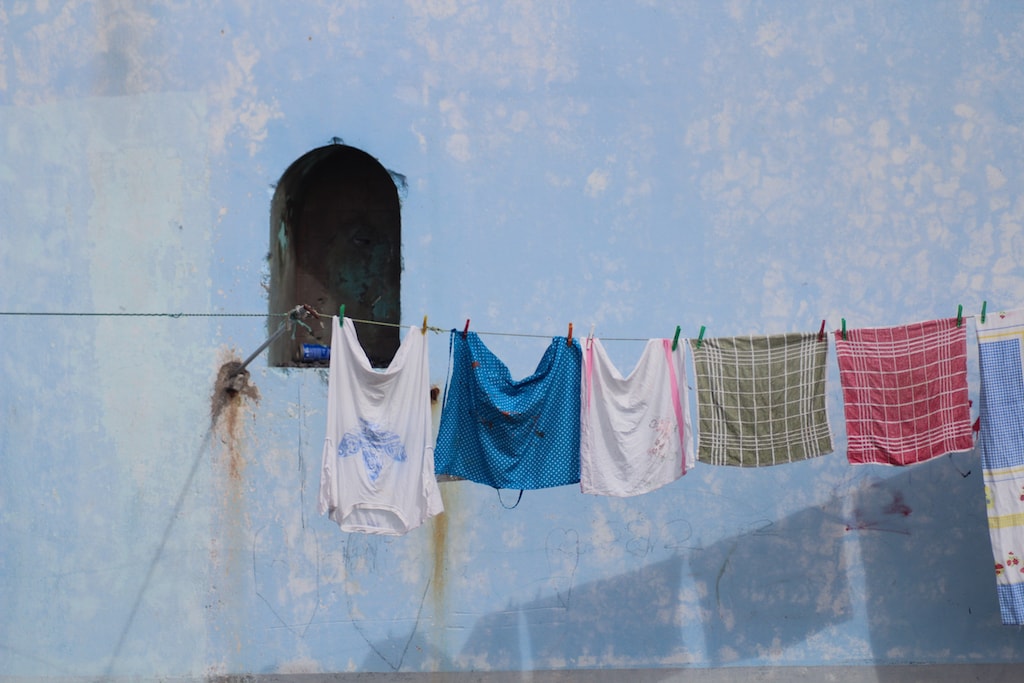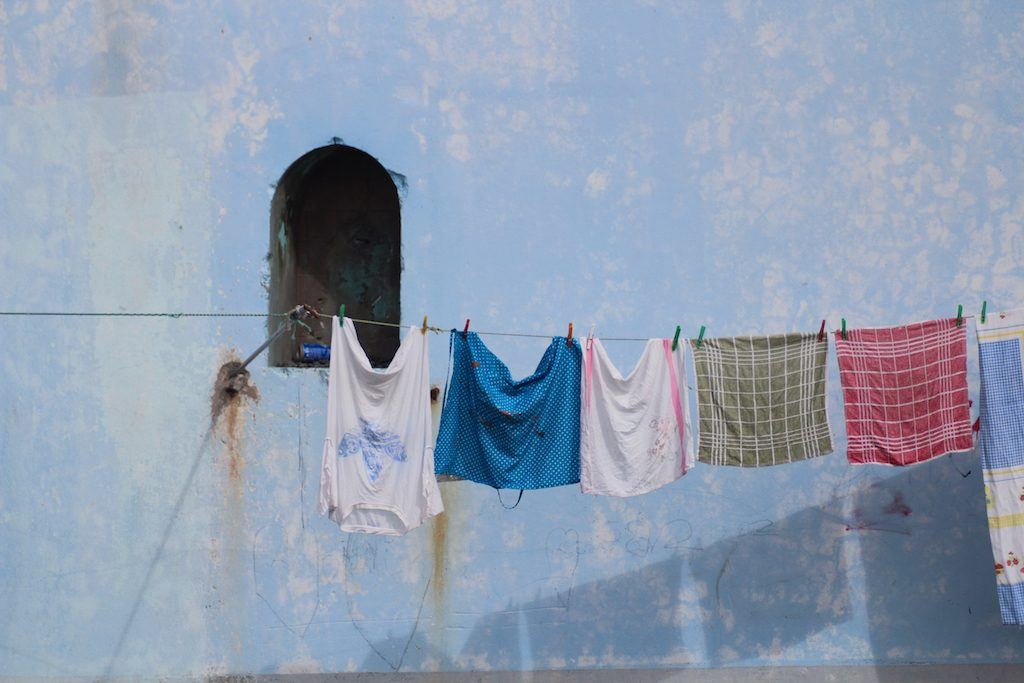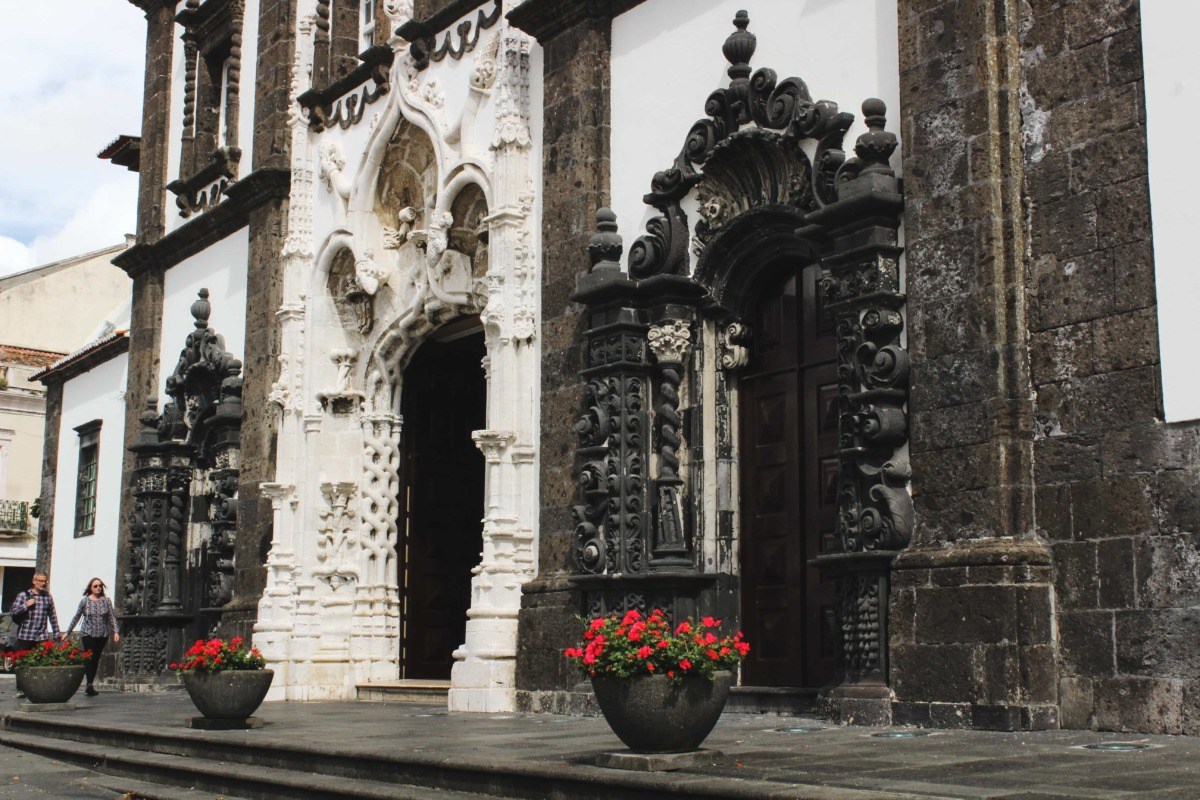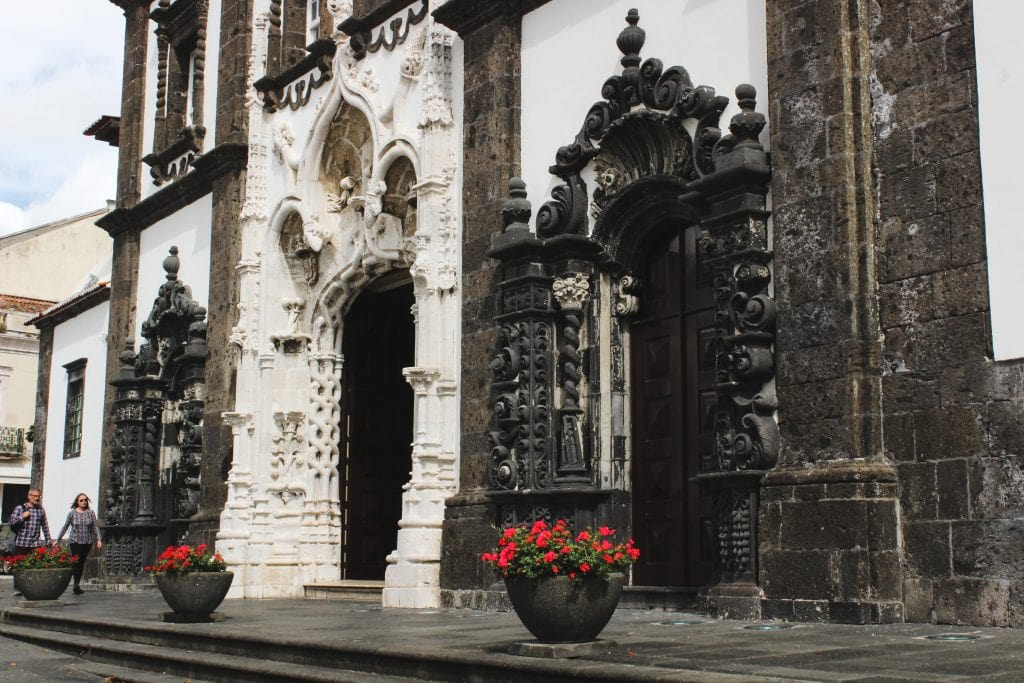 This post is typical of my impressions and recap posts and isn't written to give details of where exactly I went and what I saw… those are coming soon!
I am looking back at my trip and my jaw just drops thinking about the scenery we saw, the people we met, and the food we ate.
Everything on this trip was just out of this world and I am seriously convinced that Sao Miguel is one of the most beautiful islands in the world.
It is just part of the many reasons you should visit the Azores or visit Portugal. Please let me know if you have any questions in the comments! I will try to get them answered in the upcoming and more detailed posts!
READ ALSO: Azores tours, Azores whale watching tours, and hotels in Sao Miguel
PIN IT FOR LATER!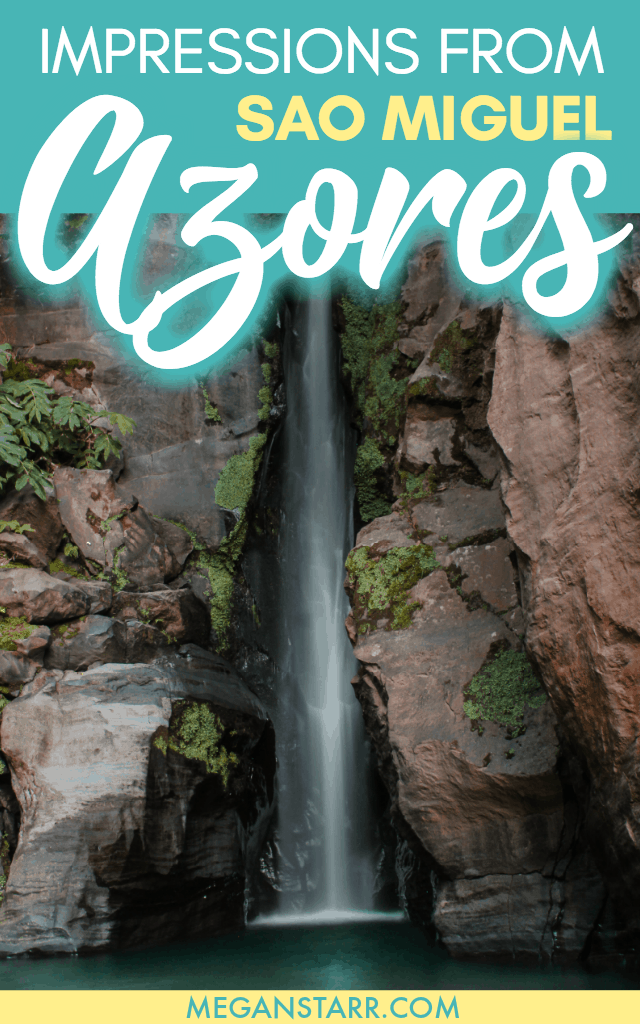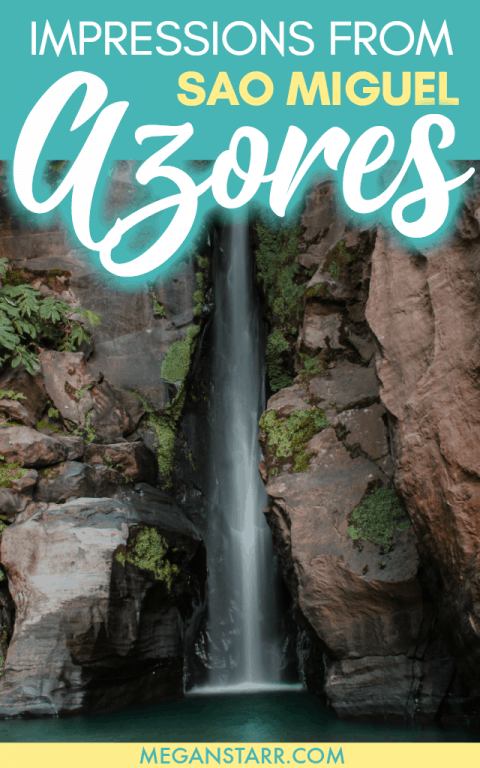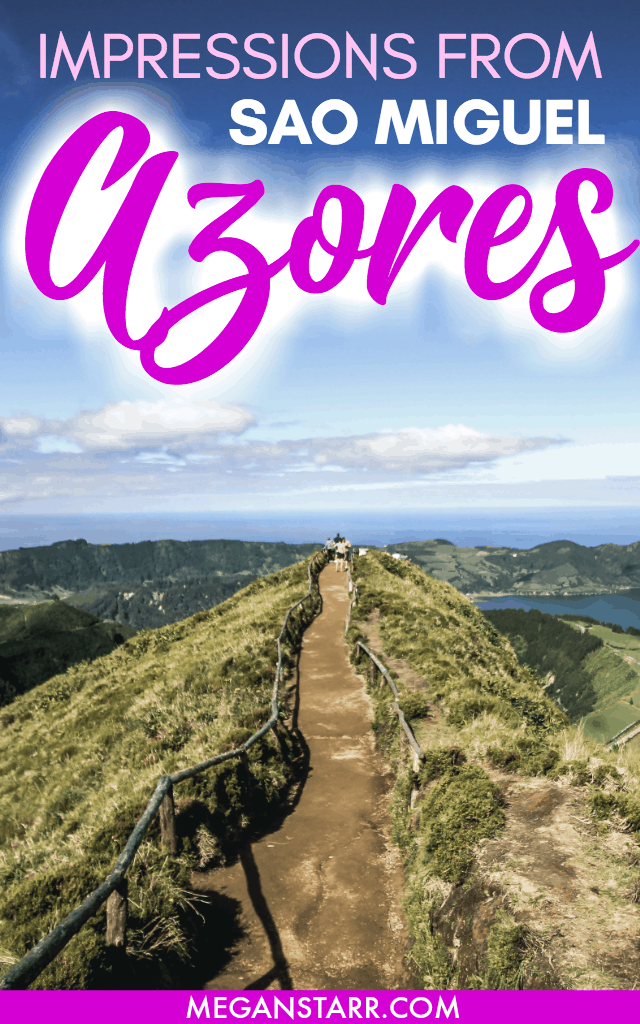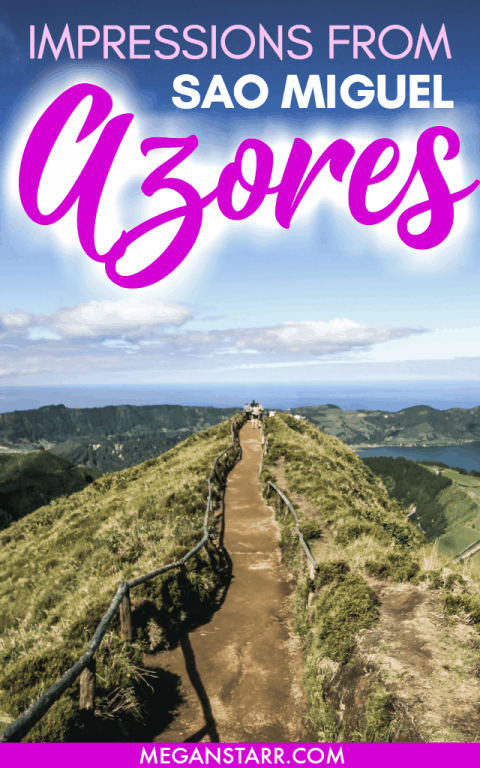 BE SURE TO FOLLOW ME ELSEWHERE AROUND THE WEB!
[powr-social-media-icons id=f421521d_1499856820319]