One of the best things about Greece is the weather and this is a guide to things to do in Athens in winter.
Planning your trip to Athens last minute?
Below are some of the top tours, hotels, and more! Donʻt forget to plan ahead when visiting Athens and nearby!
Top Experiences and Tours in Athens:
Top Lodging and Hotels in Athens:
COCO-MAT Athens Jumelle (Luxury)
Attalos Hotel (mid-range hotel with Acropolis views and where I stayed!)
Mosaikon (budget hostel)
Did we miss any amazing things to do during winter in Athens? Let us know your tips in the comments. Thanks!
Best Things to Do in Athens in Winter
I have been to Athens quite a few times and my first trip there was during winter.
The second one was at the beginning of spring but the temperatures had remained quite cold during that time so it was like taking a proper winter vacation, even though an Athens winter is comparably warmer and sunnier than that of Germany's or Norway's, two places I have called home in Europe.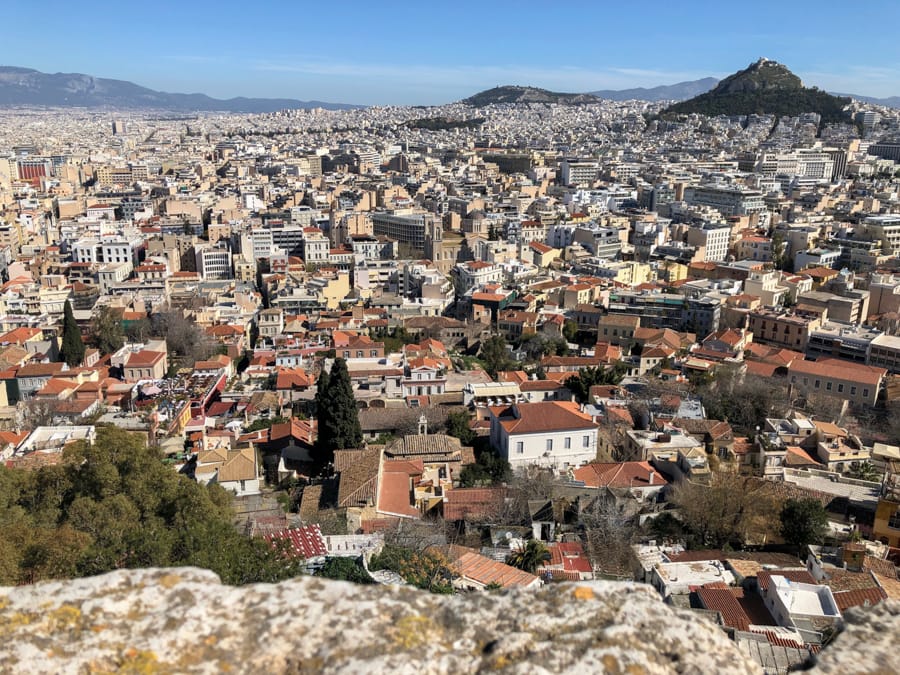 This guide is geared at first-timers traveling to Athens during winter or the colder months.
While some of the activities and sights on this guide seem like common sense if you're visiting Athens, the others are some personal favorites that we think you might like.
If you have additional recommendations for Athens in winter, please leave them in the comments section for us to explore next time and for potential travelers to the Greek capital city.
Renting a Car in Athens
One of the best ways to enjoy Athens is by renting a car and visiting some of the amazing sights outside of the capital city.
You can even take your car to some of the nearby islands and cruise around visiting them in an easier capacity.
Thankfully, Athens' weather is never that cold and doesn't really get snowy so you can drive pretty easily most of the year.
Do You Need Travel Insurance in Athens
If you find yourself booking those desirable tickets to Athens in winter (okay… or summer), you will definitely want to ensure you're covered by good and reliable travel insurance.
SafetyWing is a Norwegian brand that covers travelers all around the world and we highly recommend them to our readers.
Athens City Card
It is brilliant to have a city card, or city pass, when in a city because you will have a chance to explore the city either free or at a discounted rate.
Athens is no exception and has a card that will give you discounts galore at cafes, restaurants, bars, transportation, museums and much more!
How to Get to Athens from the Airport
There are many options for getting to Athens from the airport but my favorite way is with Welcome Pickups.
I have used them on numerous occasions myself and if you are considering a taxi from the airport, this works out way better, especially if there is more than one in your travel party.
The drivers with Welcome Pickups all speak impeccable English and will greet you with water, a SIM card (upon request), and will have a sign holding your name.
They will be there an hour early and will even stay late if your arrival is delayed.
Click here to learn more about Welcome Pickups or to book your trip with them.
What to Do in Athens in Winter
Visit the Acropolis
Um… naturally this is on the list. You really can't go to Athens and not visit the Acropolis, now can you?
Actually, you can- Aram did it. But, I don't suggest you do the same.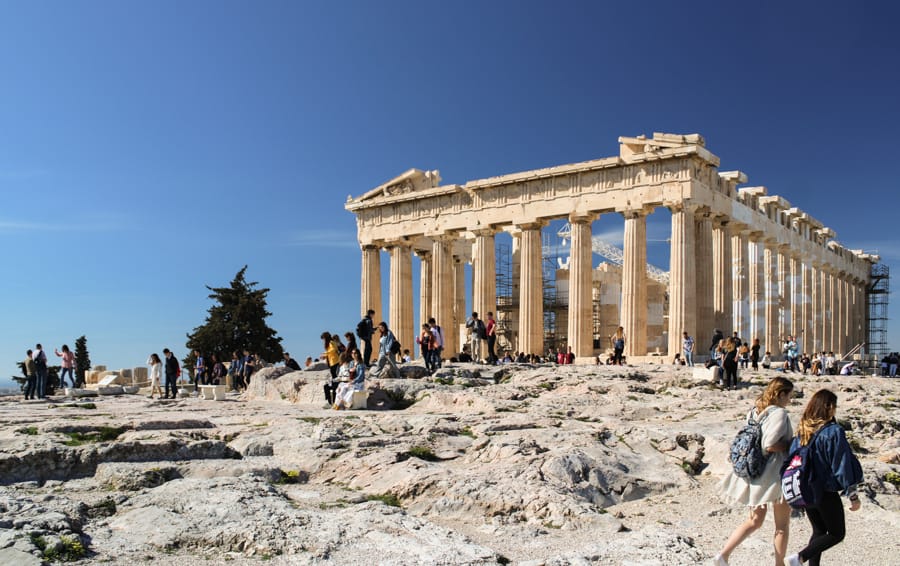 The Acropolis represents democracy and the unique history of Athens.
It is the sole reason why many actually travel to Athens in the first place but it is also such an epic and humbling piece of history that it really is a worthwhile visit.
And the best thing about seeing the Acropolis during winter is that it is not as crowded. And trust me, it gets CROWDED.
You can click the link to read more from my guide to visiting the Acropolis – it gives tips, tour and ticket information, and basically everything you could want to know prior to visiting.
Hike to Mount Lycabettus
The highest point in Athens center is called Lycabettus Hill. It offers spectacular views and can be easily visited with the help of a cable car (or by foot).
The cable car, or your feet, will take you to a height of 277 meters where you will find a cafe and restaurant as well as the church of Agios Georgios.
There are over 300,000 visitors annually to Lycabettus Hill.
The cable cars run every 30 minutes but more frequently during peak hours.
The price for a one way is 5€ or 7€ for a roundtrip ticket.
Click here for additional information about Lycabettus Hill

Indulge in Delicious Greek Food
One of the best things about Greece is the insanely delicious food you have right at your fingertips.
I seriously go nuts when I am in Greece (although I'm pretty basic and am pleased with a salad with a lot of feta and olives).
So, naturally, one of the best things to do in Athens during the winter is to EAT.
There are so many places you can enjoy a tasty Greek meal but I assume you aren't looking to venture across the entire city to find one.
In the Acropolis area, you will find one of my favorite restaurants, Arcadia.
It specializes in traditional Greek cuisine as well as that of Arcadia, or the Peloponnese Region. You can get hearty moussaka, dolmadakia, or souvlaki there.
They also have a lot of vegetarian-friendly dishes ready to be served to their veggie customers.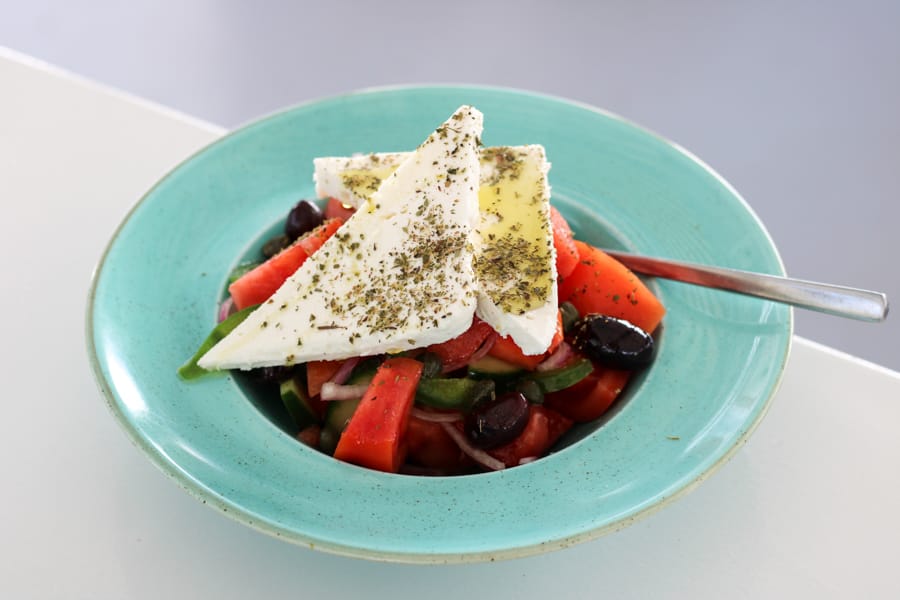 You will find a lot of tasty food throughout the city but definitely do your research before to see what people are rating the restaurants.
Many in the touristy center are not great and the ones that tend to be few and far between.
Stroll Around and Photograph Plaka and Anafiotika
Plaka is a neighborhood in the center of Athens that is home to some of the most epic history on the planet.
Somehow, this extremely touristy area still has hidden corners and places where you can get lost and feel like you have the place to yourself.
Inside of Plaka, you will find the Ancient Agora, the Acropolis and its monuments, The Parthenon, Dionysus Theatre, the Odeum of Herdes Atticus, and a whole lot of restaurants, cafes, and bars.
Not only will you find Greek history aplenty here, but you will also find a lot of Roman and Ottoman history here from their occupation of Athens.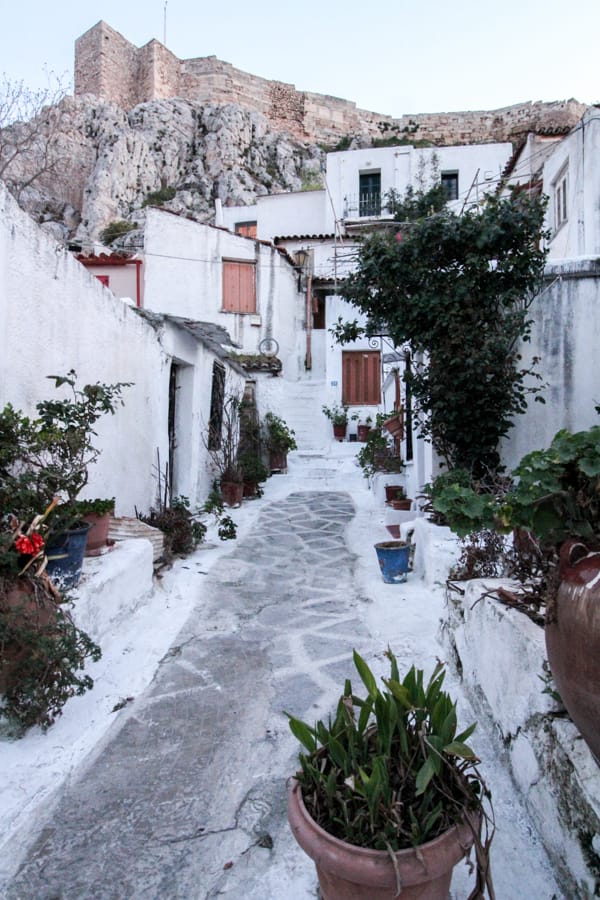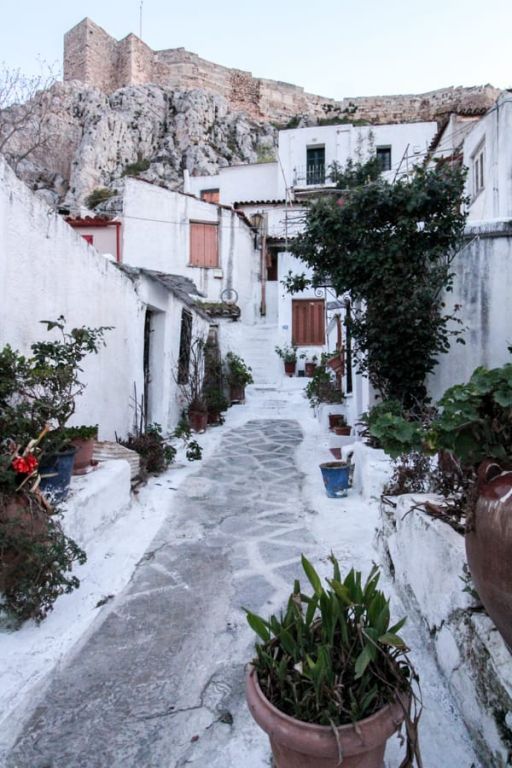 Everyone tends to shy away from the 'touristy centers' of a city but how you can ignore an area like Plaka when there is so much history packed into one place?
There is a reason people are there and it is because it is epic. Inside Plaka, you will find several museums, too.
The Greek Children's Art Museum, the Jewish Museum, the Museum of Greek Folk Art, and the Frissiras Museum are all within this ancient neighborhood.
On the northern side of the Acropolis and within Plaka is the picturesque neighborhood of Anafiotika.
The first houses there were built by Otto the Bavarian Prince in the 17th century.
You will have a bit of an uphill walk to navigate this neighborhood that looks like it belongs on a Greek Islands postcard, but it is worth it.
Unfortunately, this area can be troublesome to navigate around if you lack mobility or are a disabled traveler.
Eat Pistachios and Chill on Aegina
One of the best day trips from Athens is Aegina. This Saronic Island is known for its pistachios but I, personally, think it has much more to offer than that… even in the offseason.
I went there at the end of winter this year and the weather is chilly but definitely nicer than where I had previously been in Germany.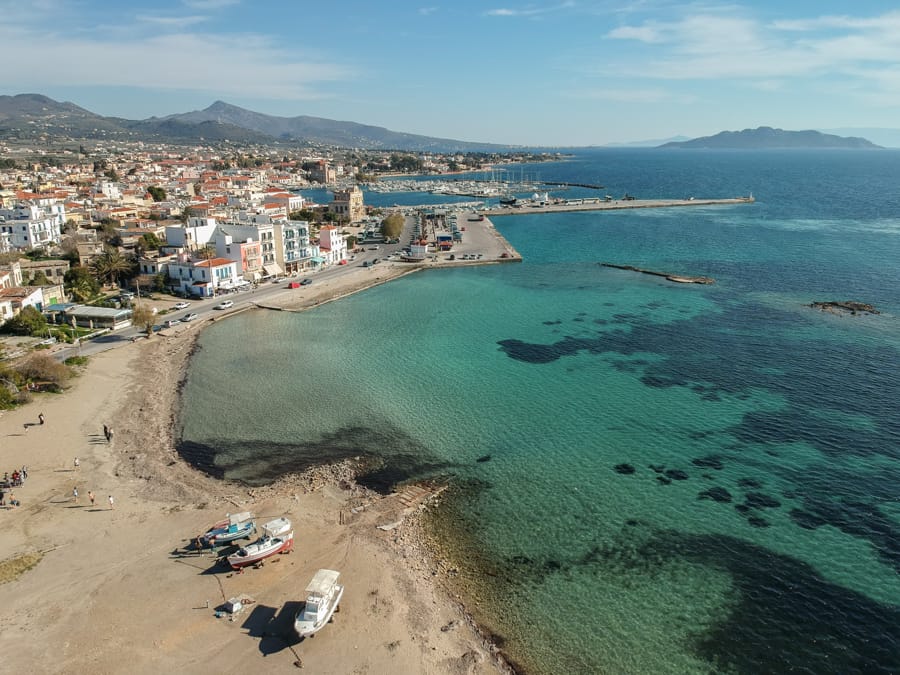 Getting to Aegina from Athens is quick and easy and you just take a 50-minute ferry to the island.
Once you're on Aegina, you can circumnavigate the island and see the sights (there is a historic temple on it!) or just remain in the main town and chill out.
I have been to Aegina a couple of times and I prefer relaxing when there… and eating a lot of fresh seafood.
There is a fish market in the town center that has some really nice, local restaurants surrounding it.
Just make sure that whatever seafood you order is fresh and not frozen (they will tell you if you ask).
Also, don't forget to grab a bag of pistachios or pistachio butter to take home with you!
Click here to see our guide of things to do in Aegina.

Take a Day Trip to Hydra or Another Saronic Island
Are you looking for yet another island day trip from Athens? There are some other nearby islands that are also great and have a fair amount to do in the offseason.
You have Agistri, an island that you can reach easily if you pair it with Aegina.
Agistri is small and quiet but it is a really cool and natural island with a lot of greenery and trees.
Many things will be shut down during the off-season but there are some places that will remain open; after all, people do live there.
Then you have Poros. I find Poros to be a very 'local' island, as it just seems very liveable.
There are heaps of cafes and restaurants on Poros and you will notice that many close in the off-season, but some will still remain open for the people living there.
Don't forget to visit Russian Beach, a beach on Poros that has and remnants of a Russian Naval Base on it.
One of my favorite places is Hydra. While it is questionably not in the Saronic Gulf, it is still sometimes lumped into the bunch. It is one of the most charming places I have ever visited.
There are many things to do in Hydra, but I really just love sitting at a café (yes, some will be open!) and people watching.
You can check out the fishermen bringing in the local, daily catch and the vocal cats waiting for their next meal.
Getting from Athens to Hydra is pretty simple via a ferry but I do recommend booking in advance.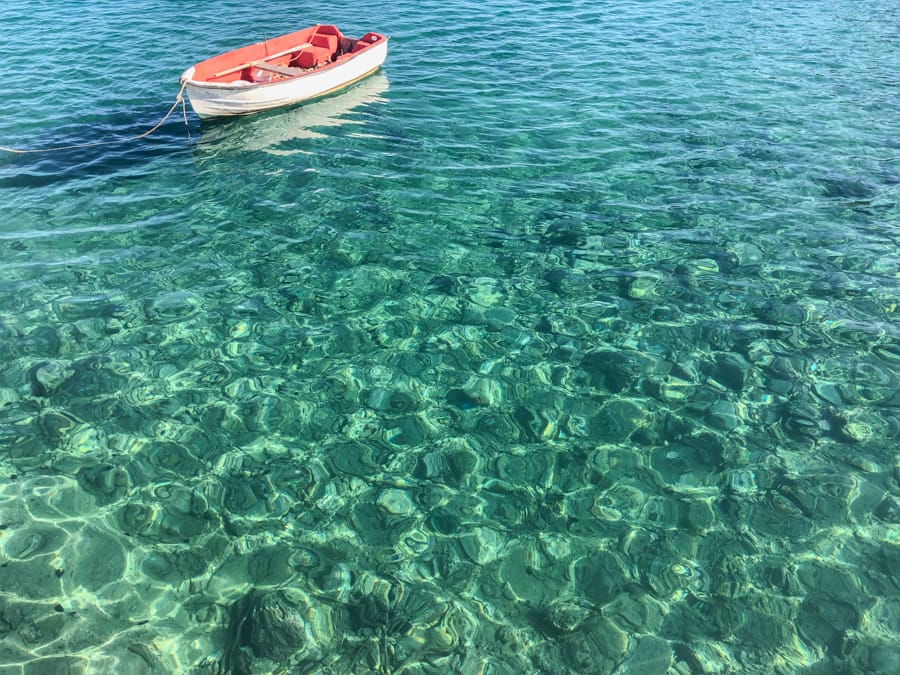 Or… if you're really looking for a local experience and one that is probably better done as an overnight trip and not a day trip, go to Spetses.
This romantic and quiet island is located the furthest out of any of the aforementioned but it is an absolute stunner.
The only issue is that not much is open in the off-season. So, if you're prepared for a truly quiet and local experience, book a trip from Athens to Spetses. But, you have been warned!
Click here for a guide on what to do in Spetses.

Watch the Sunset at Notos Café
When I was last in Greece, it was definitely not winter. However, Aram went to watch the sunset at this café that is right on the beach with his sister and cousin.
I neglected to go because I was being bored but he had an amazing time and said the sunset was absolutely epic.
While the colors and sun's position may vary during the cooler months, it is definitely worth venturing down to the café or just the general area and seeing a different side of Athens while the day ends.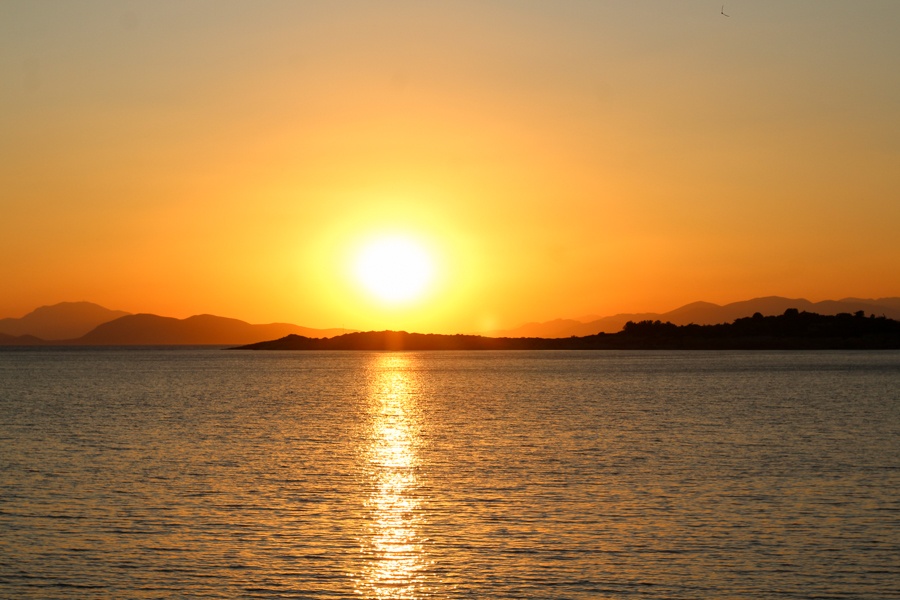 Visit the Stavros Niarchos Foundation Cultural Center
The Stavros Niarchos Foundation Cultural Center is a must-visit place in Athens at any time of the year.
Located on the Bay of Faliro, it is a large public complex where cultural, educational, athletic, environmental, and recreational activities take place frequently.
Also at the Stavros Niarchos Foundation Cultural Center, you can visit the Greek National Opera, the National Library of Greece, and the largest green area in Athens, Stavros Niarchos Park.
There is a free bus from the city center of Athens to the Cultural Center. You can find out more here.
Enjoy Some of the Best Coffee in Athens
Interestingly, I find Athens to have a really great specialty coffee scene.
I have had amazing coffee after amazing coffee and the baristas are really taking pride in their product.
What is also crazy to me is that even the chain coffee shops have good coffee.
I don't mind popping in a Coffee Island, a Starbucks-like chain in Athens that is way better than Starbucks, and getting a flat white there if there are no independent coffee shop around.
They also serve my favorite feta marble cakes, so I have done this one far too many occasions.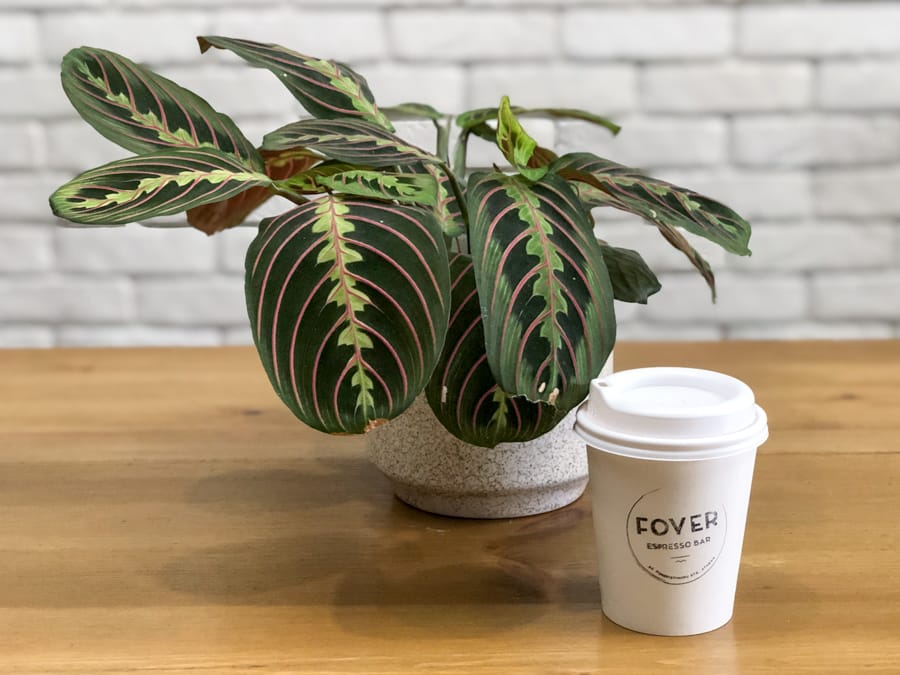 But, Athens knows how to do good coffee. My favorite place in Athens to get a good flat white is Foyer Espresso Bar (but there are quite a few places you can go to!)
You can find Foyer at Panepistimiou 46 in Athens.
Visit the National Gardens in Athens
Also known as the Royal Garden, the National Gardens of Athens are the biggest central garden in the Greek capital city.
The 15.5 hectares park is located between the Kolonaki and Pangrati districts in the city.
It is beautiful in any weather whether it be the hot Athens' summers or during the mild winters.
However, it sometimes closes when there is too much wind.
The National Gardens of Athens were founded in 1838-1840 and there are multiple monuments, squares, and other things to see and photograph there.
Take a Short Trip to Glyfada
The largest suburb in southern Athens is Glyfada.
Aside from having really great nightlife there, you will find some of the city's best restaurants, bars, and cafes.
In general, it is a modern district with a high-end lifestyle. There is also the popular, local beach 'Voula' located there.
One of the top things to do in Glyfada is to shop at Metaxa Avenue and Grigoriou Lampraki streets.
Glyfada is only a 40-minute bus ride from the center of Athens and you can find buses A3 and B3 going there.
Check Out Street Art (and Awesome Food!) in Exarcheia
One of the most controversial, yet intriguing, neighborhoods in Athens is Exarcheia. Located merely a short distance from the city center, Exarcheia is known for its anarchist vibe and gritty streets and eateries.
The murals you will find are often politically charged and you can find several bookshops, vegan cafes, and music and vinyl shops dotting the streets there.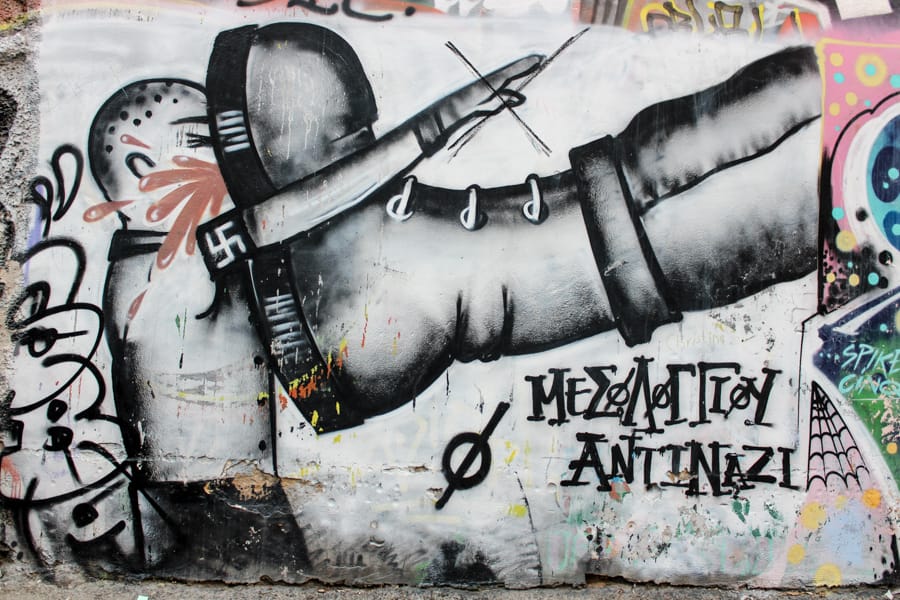 This is my favorite neighborhood in Athens simply for the fact that whenever I return, there is something new or a fresh mural to check out.
Do be careful about taking too many photos openly there as some of the locals living in Exarcheia are not keen on that.
Sip a Cocktail at 360 Cocktail Lounge
I rarely think that places right in the city center of a city outshine places that aren't since they are catering to tourists to a far extreme, but the 360 Cocktail Lounge is a rare exception.
It is located right at Monastiraki Square and atop the 360 Hotel.
I was recommended to go to 360 by a local. I couldn't believe a local person told me to hang out around Monastiraki Square, but low and behold, the cocktail lounge had a large array and offers a wonderful view of the Acropolis.
If you're a cocktail lover, this is one of the best places to get your fix.
Eat a Karithopita Walnut Spice Cake Alongside a Cup of Tea
In many cafes and establishments around Athens, you will find the spice-filled Karithopita Walnut Spice Cake, a local delight made from an array of spices like cloves, nutmeg, and cinnamon.
This cake gives a scent of the season and is one of the most delicious things you can eat in Athens.
Pair it along with a hot cup of tea, and you have the perfect winter combination.
Indulge in Craft Beer in Athens
Athens actually has a pretty cool craft beer scene and you can find it everywhere from the bustling city center to the outskirts of the capital.
Interestingly enough, my favorite place to go for a craft beer is, again, in the city center.
Beer Time is a craft beer bar that has an array of different brews and a really good selection of local Greek craft beer.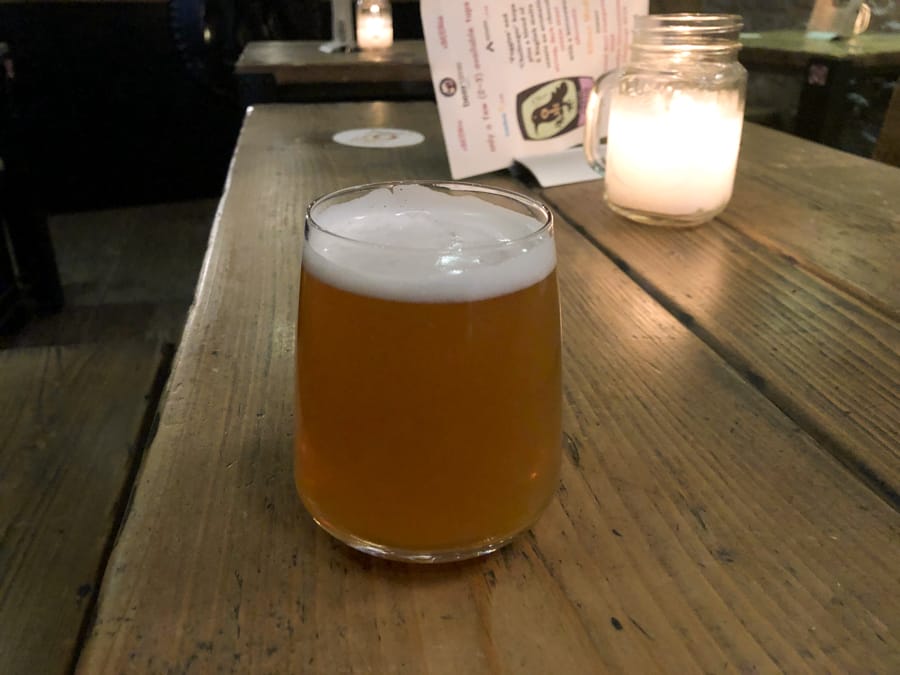 Beer Time is located so close to the main sights of Athens that you can easily walk there with no problems.
It is located in a small square along with other restaurants, cafes, and bars.
During the warmer months, the square is filled with outdoor seating but Beer Time is really cozy during the winter months, in my opinion.
They also have non-alcoholic beer for those who are not interested in drinking.
You can find Beer Time at Plateia Iroon in the Psirri district near Monastiraki.

Have a Bowl of Avgolemono Soup
If you're looking to try some traditional Greek Christmas foods, you can easily do it in Athens in winter.
One of the most common foods you will find during this time of year is Avgolemono soup, a chicken broth made with a lemon and egg mixture and usually is served alongside rice or orzo.
This soup is traditionally eaten around the Christmas holidays, but definitely ask around Athens for it during the winter months and see if anyone has it ic. It is worth a shot if you are a soup-lover like myself.
Visit the National Historical Museum of Athens
The National Historical Museum of Athens was founded in 1882 and is the oldest in Greece.
The museum contains artifacts from events such as the capture of Constantinople by the Ottomans to WW2, the Greek Revolution, and beyond.
There are many local and foreign artists also on display at the museum.
Visiting the National Historical Museum is one of the best things to do in Athens during the winter months.
The museum is closed on Mondays and an adult ticket is €3. Click here for more information.

Go to the Christmas Factory at Technopolis
Something that will be great for both children and adults visiting Athens during the holiday season is the Christmas Factory at Technopolis.
Sprawled out over 25,000 square meters, this Christmas wonderland and village has food, games, fun, and festivities for all.
It usually starts in the first week of December and runs until the first week of January.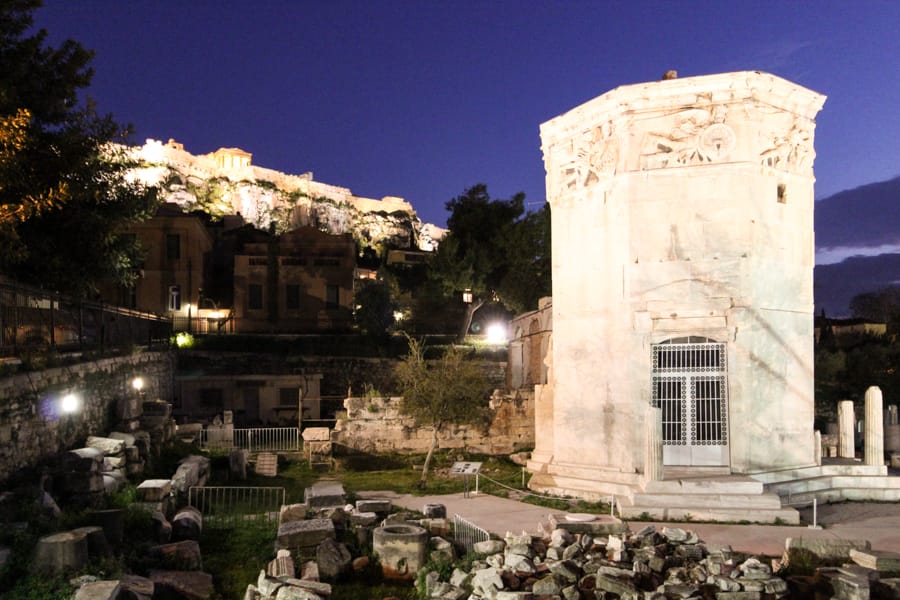 Go Ice Skating Near the Acropolis
Ice skating on its own is a fun activity, but ice skating near the Acropolis? Count us in!
In the winter, Athens becomes full of ice skating rinks, so you can be sure to find one at any point throughout the city.
There are permanent and temporary rinks.
The rinks are available for people of all ages and you can rent ice skates, too.
Of course, the best part that will set this ice skating experience apart from others is the views. How many times do you get to ice skate with sites like the Acropolis right in the background?
Celebrate the New Year
What better way to enjoy your trip to Athens than ringing in the New Year?
Just like almost everywhere else in the world, Athens comes alive on New Year's.
The city is full of parties, and arguably, the best nightlife experience in Athens will be on New Year's Eve, when all the clubs are open till the early hours of the morning.
You can also check out the live music at a bouzoukia on New Year's, which is where many locals enjoy spending their New Year's.
Another fun New Year's tradition in Greece is to cut the vasilopita, a special type of sponge cake that is cooked with a coin in it. Whoever gets the piece of cake with the coin in will have a year full of luck!
What to Pack for Athens in Winter
There are heaps of things you can throw in that suitcase for Athens but below are a few things that we think are absolutely crucial to bring with you when visiting Athens in winter.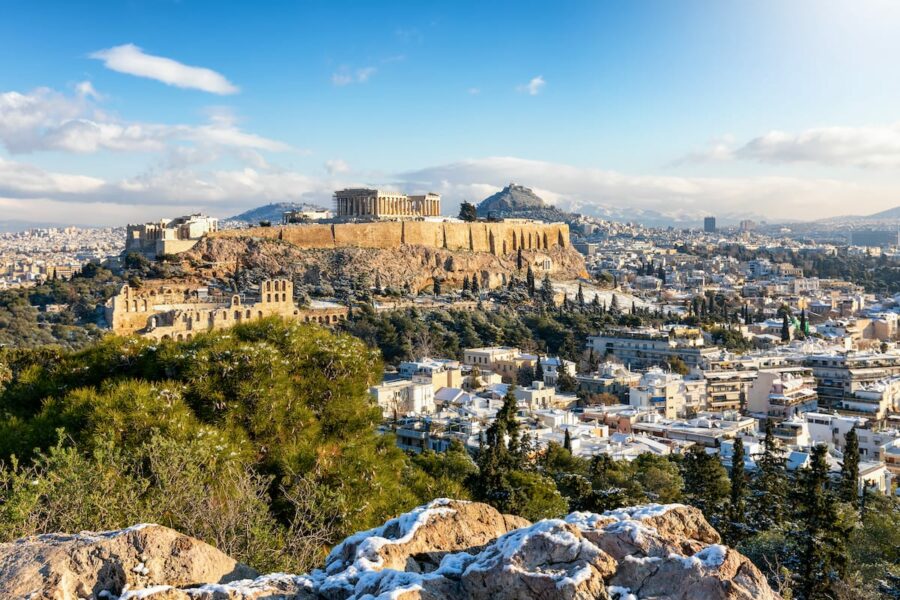 Please feel free to leave a comment with other essentials we may have missed!
Best Winter Athens Tours
Athens is a magnificent city and there are countless spots to discover in the Greek capital. With so many great tours offered in the city, visitors will find a lot to do in Athens.
These are some of our recommendations for awesome tours in Athens in winter:
Where to Stay in Athens
A beautiful city like Athens has so many incredible spots to call home for a few nights. A lot of hotels have rooftops that offer bars and views of the Acropolis, which is awesome.
These are some of our top Athens picks for places to stay in the city.
Coco-mat Athens BC (Luxury): This hotel is in the heart of Athens and offers a super luxurious experience at a pretty affordable price.
The rooms have exquisite design and a modern aesthetic… but with a view of one of the most famous sights in the world, the Acropolis.
There are so many amazing amenities at Coco-mat Athens BC that you won't regret your choice to stay there. Click here to check rates and availability.
Attalos Hotel (Mid-range): I have stayed here previously and it was such a wonderful experience right in the heart of Athens at Monastiraki Square.
The best part about the hotel is that the rooms are insanely comfortable and the rooftop has a terrace and bar where you can have a drink and sit outside and enjoy the view of the Acropolis.
If the weather is chilly during the winter, you can still see it from the rooftop as the bar is surrounded by massive windows. Click here to check rates and availability.
Thanasis Place (Budget Hostel): This is one of the best-rated hostels in Athens and it is not hard to see why.
The place offers comfort and a more 'luxurious' hostel experience with a clean atmosphere and all the basic amenities one could wish for. Click here to check rates and availability.
There are many things to do in Athens in winter and hopefully, this guide will get you started and encourage you to book that trip despite the cooler temperatures.
While you can venture to other places, like spending winter in Santorini or one of the islands, I think Athens rocks pretty much at any time of the year.
To be honest, the food never sucks in Athens in any season, so that itself is a good enough reason to visit! If you have more suggestions, please drop them in the comments. Thanks!
More Greece Travel Guides