Sedona, Arizona is one of the best places in the world to visit if you are in need of spiritual rejuvenation.
This guide showcases some of the best things to do in Sedona, Arizona from adventurous activities to tasty food and beyond!
Planning your trip to Sedona, AZ last minute?
If youʻre booking your trip to Sedona last minute, we have you covered. Below are some of the top tours, hotels, and more!
🇺🇸 Top Experiences and Tours in Sedona:
🛌 Top Hotels in Sedona:
Luxurious Red Rock Vista Villa (my top pick!)
🚗 Visiting Arizona independently? Be sure to book your rental car ahead of time to ensure availability!
Once regarded as sacred by its Indigenous inhabitants, visitors are captivated by the red rock landscapes. With its stunning natural beauty, there are many outdoor adventures to be had on a trip to Sedona.
Outdoor activities here include hiking, biking, Jeep adventures, and more, so you're guaranteed to never get bored.
Be sure to visit some of the AZ town's most beautiful sites, including the Honanki Heritage Site, the Montezuma Castle, and the Palatki Heritage Site.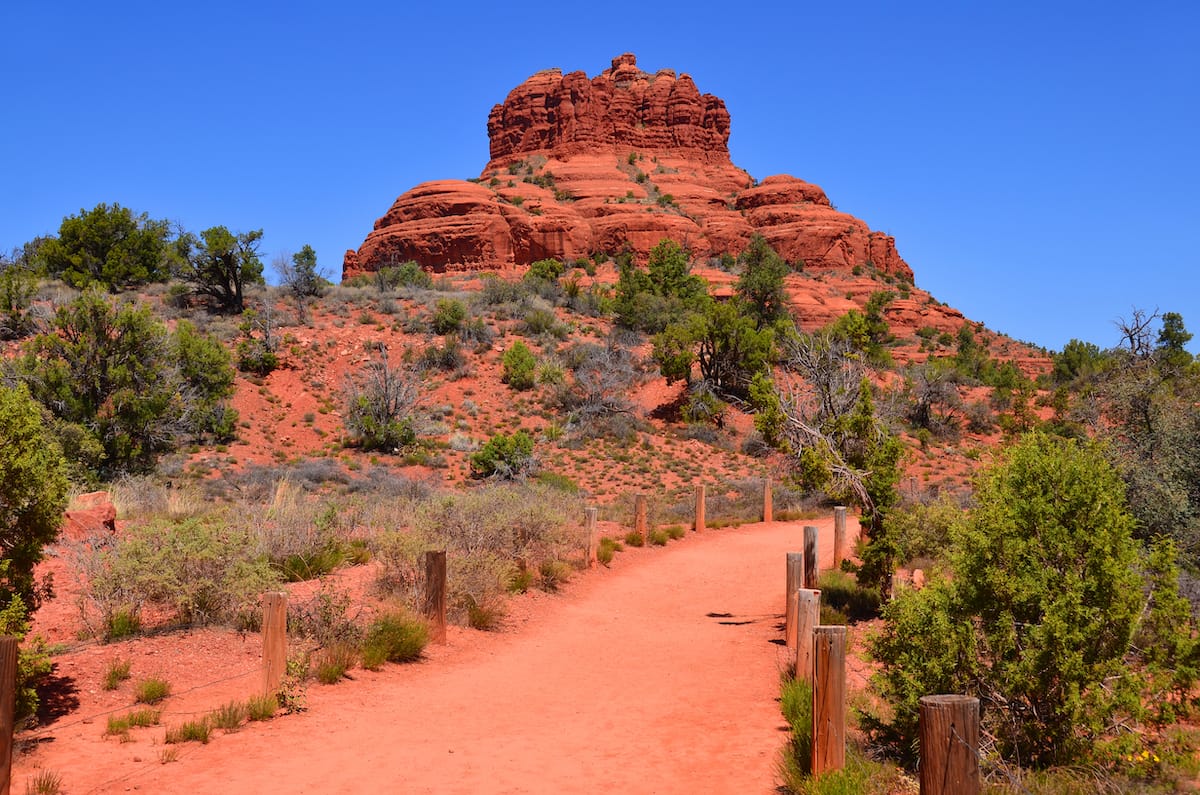 Outside of its sacred aura, Sedona is also a great place to get in touch with your creative side and visit art galleries, shops, restaurants, and wineries, including the Elote Cafe and the Salt Rock Kitchen.
Even better, the city is known for its many spas that promise to provide visitors with a luxurious and relaxing experience.
All in all, Sedona is a town that should be towards the top of your bucket list. Here is our comprehensive list of the top things to do in Sedona for your Arizona bucket list!
Best Time to Visit Sedona
Given that it's in Arizona, Sedona is relatively warm all year round and you're sure to find plenty to do no matter what time of the year you choose to visit.
However, many travelers find that the best time to visit is between March and May. The temperatures are not unbearable, and you get to see all of nature in bloom. There are plenty of cool things to do in Sedona in winter, as well.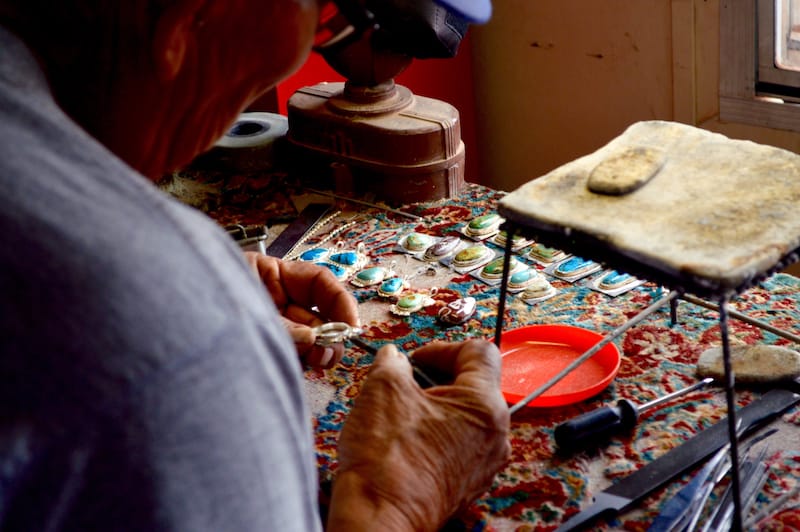 If you want to participate in activities such as Jeep tours and biking, it's recommended that you visit between September and November. However, do keep in mind that spring and fall are when the prices for accommodations are the highest.
Best Things to Do in Sedona
Courthouse Butte and Bell Rock Loop Trail
If you are looking for an easy hike that will treat you to the majestic scenery of two of Sedona's most iconic formations, then add Courthouse Butte and Bell Rock Loop Trail to your bucket list.
This moderate 4.5-mile loop trail will get you to witness awe-inspiring Bell Rock, Courthouse Butte, Cathedral Rock, rich wildlife, and mesmerizing red rock scenery all in one trip.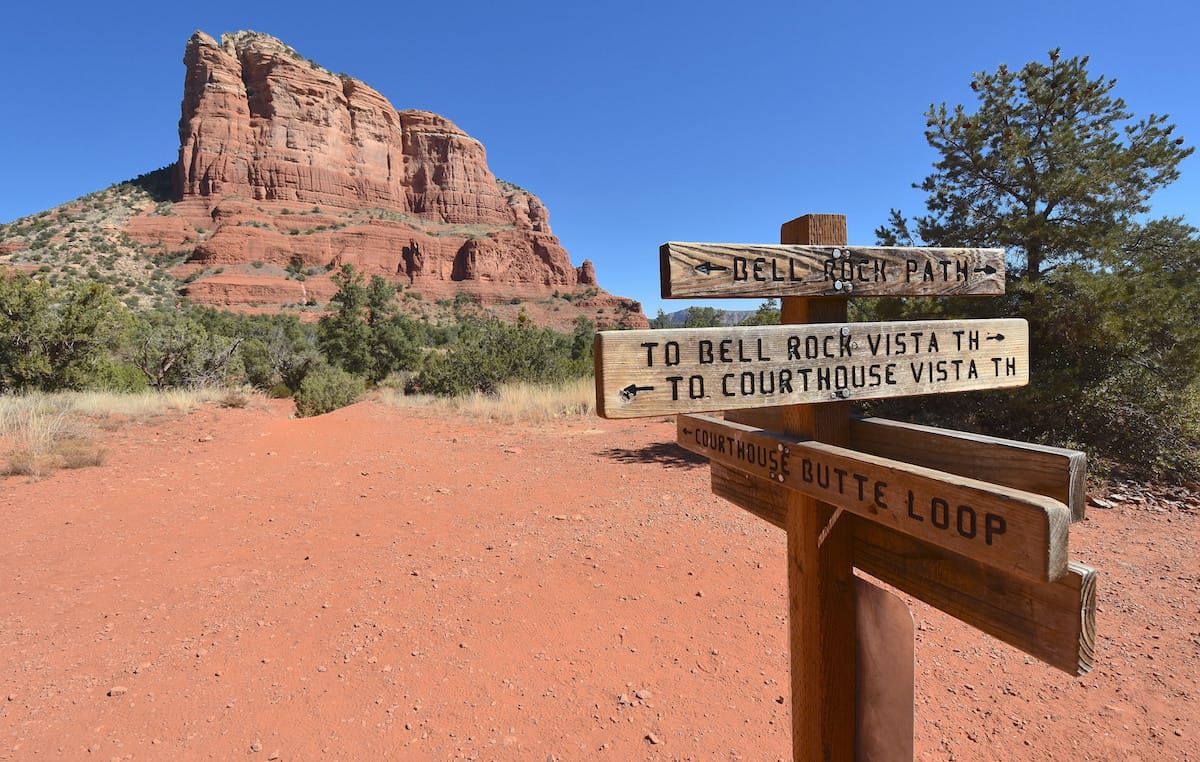 The hike is relatively flat, which makes it suitable for every skill level. It can be enjoyed year-round, although the best time to hike is spring and fall when the sun isn't scorching, but expect big crowds.
There are two trailhead parking lots: Bell Rock Trailhead North and Yavapai Vista Point. Just note that you need a Red Rock Pass to hike this trail.
If you still have energy at the end of the hike, you can try climbing up Bell Rock. The astonishing views are well worth the effort.
Verde Canyon Railroad Adventure
Bring your whole family on exciting adventures by vintage train aboard the Verde Canyon Railroad that takes you through 110 years of history.
This 4-hour round-trip train ride through Arizona's desert guarantees an unparalleled experience spiced up with the phenomenal scenery of Sedona's wilderness.
Gliding along the scenic Verde River on a vintage train car, open-air platform car, or exclusive caboose will take you to places inaccessible without the train and introduce you to the region's natural and cultural treasures.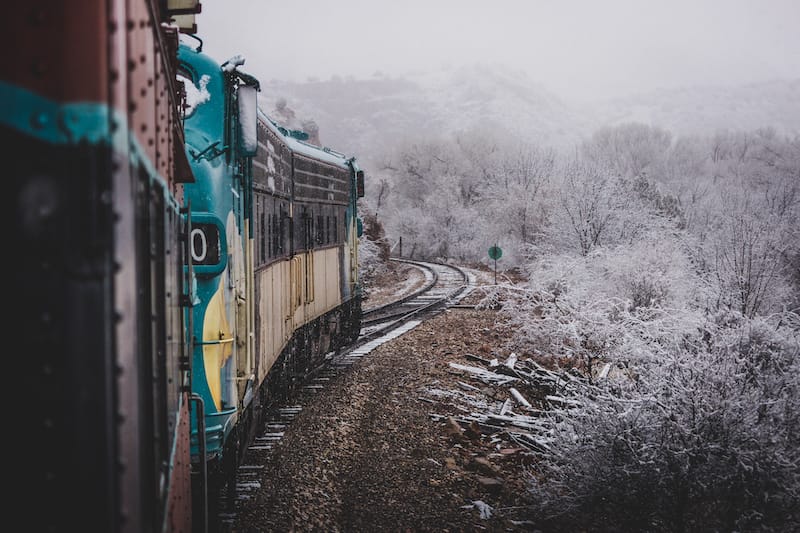 Each option has large panoramic windows so you can marvel at breathtaking views of Verde Valley, surrounding unspoiled views of Arizona's wildlife, and dramatic geology from the comfort of your cozy living room-style seating.
You will pass through a century-old, 734-foot tunnel that will treat you to otherworldly scenery of Sinagua cliff dwellings, high-desert flora and fauna, Verde Canyon, and historic mining sites along the way.
>> Click here for rates and availability
Uptown Sedona
Explore Uptown Sedona, locally known as the Main Street District, to see where it all started.
It is the central hub of Sedona where you can take in surrounding endless red rock vistas as you shop, relax at a sidewalk cafe, or discover the unique rural character of each area.
Sedona Heritage Museum is one of the must-visit attractions where you can dig deep into Sedona's history and learn more about early pioneers, cowboys, the film industry, ranching, the orchard industry, and more.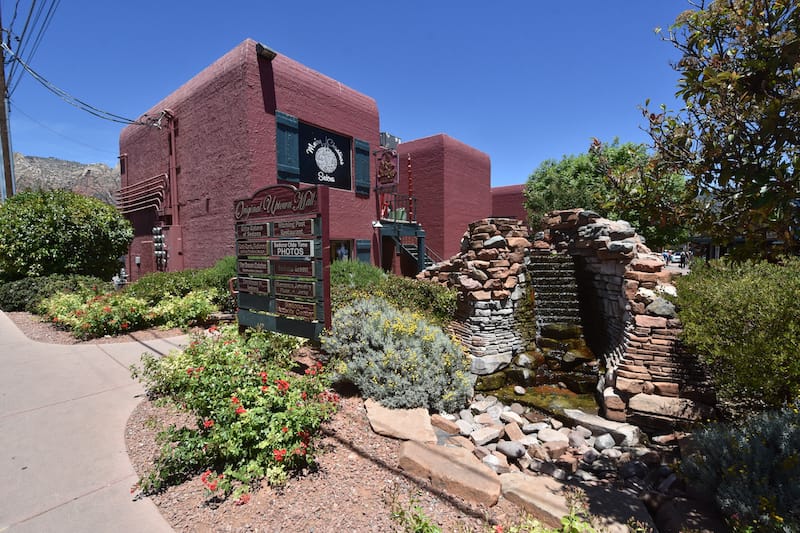 Marvel at the local art scene in Sedona Arts Center, which is home to a plethora of treasures, such as jewelry, textiles, paintings, and sculptures.
For some retail therapy, browse through shops lined throughout Sedona Main Street district, including Sedona Crystal Vortex, Cactus Carlos, Kokopelli Dreams, Sedona Candle Magic, and more.
After exploring the gorgeous downtown, fuel up for adventures in SaltRock Southwest Kitchen, Cress on Oak Creek, or Elote Café, and top it off with delicious dessert in Cowboy Club.
Sedona Vortex Tour by Jeep
Have you ever wanted to experience the mysticism of Sedona's magical vortexes? It is one of the reasons people visit from all over the United States!
The Sedona Vortex Tour by Jeep gives you the opportunity to explore these natural vortexes in a small group and have ​​a one-of-a-kind enlightening experience in this New Age spiritual destination.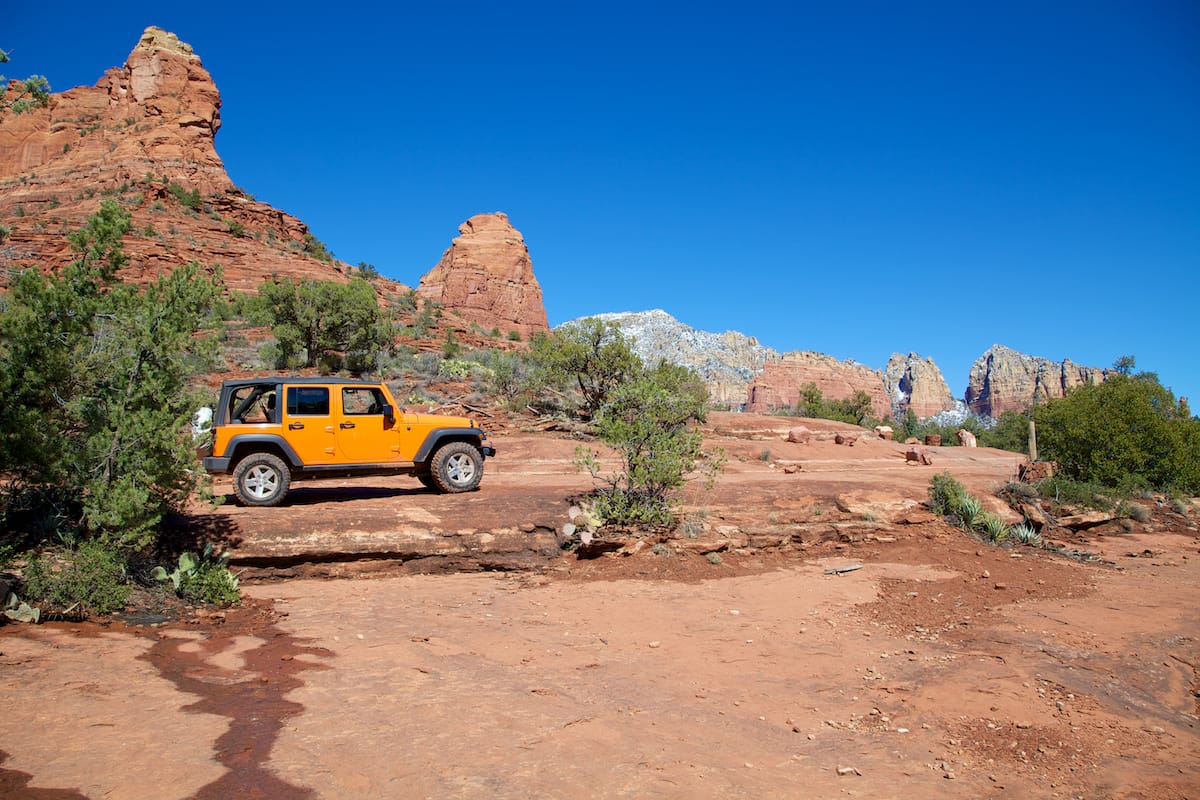 A sturdy four-wheel jeep will lead you through several vortex sites around Sedona, and a knowledgeable and friendly guide will share the beliefs and history of these otherworldly spots with you.
Sedona Vortexes are known for their swirling centers of energy that one can feel on their skin. According to many popular beliefs, the vortex energy can serve as effective healing, self-exploration, and meditation methods.
This 2.5-hour tour will help you uncover the mystical nature of each site, explore the powers of the vortex in your own way, and return completely rejuvenated.
>> Click here for rates and availability
Tlaquepaque Art Village
Your Sedona trip won't be complete without a visit to the internationally renowned Tlaquepaque Art Village, nestled on the banks of stunning Oak Creek.
It is an outdoor shopping center built around the sycamores with a unique architectural style and atmosphere that makes you feel like you're shopping in the middle of a traditional Mexican village.
The timeless beauty of the area is preserved in cobble-stone walkways, vine-covered stucco walls, and spectacular arched entryways.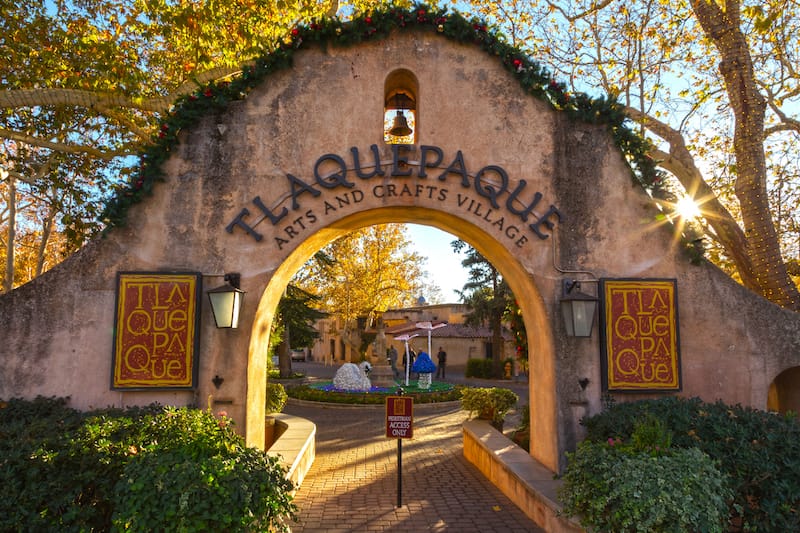 The old-fashioned atmosphere and lush natural beauty create a shopping experience like no other.
Set aside a few hours to browse through the complex to see Sedona artisans making masterpieces and find distinctive gifts and extraordinary art treasures in every corner.
Tlaquepaque features 5 superb restaurants and over 50 art galleries and specialty shops packed with Southwestern fine art paintings, bronze sculptures, blown glassworks, weavings, architectural décor pieces, large format photography, fine contemporary jewelry, and more.
Cathedral Rock
Are you after exciting adventures that will reward you with breathtaking scenery? If so, then add hiking Cathedral Rock to your itinerary.
This natural sandstone butte on the Sedona skyline is one of Arizona's most photographed sites. Moderate 1.2-mile round trip Cathedral Rock Trail is the most famous one to get there.
To avoid parking traffic, you need to get a spot at Back O Beyond Road very early.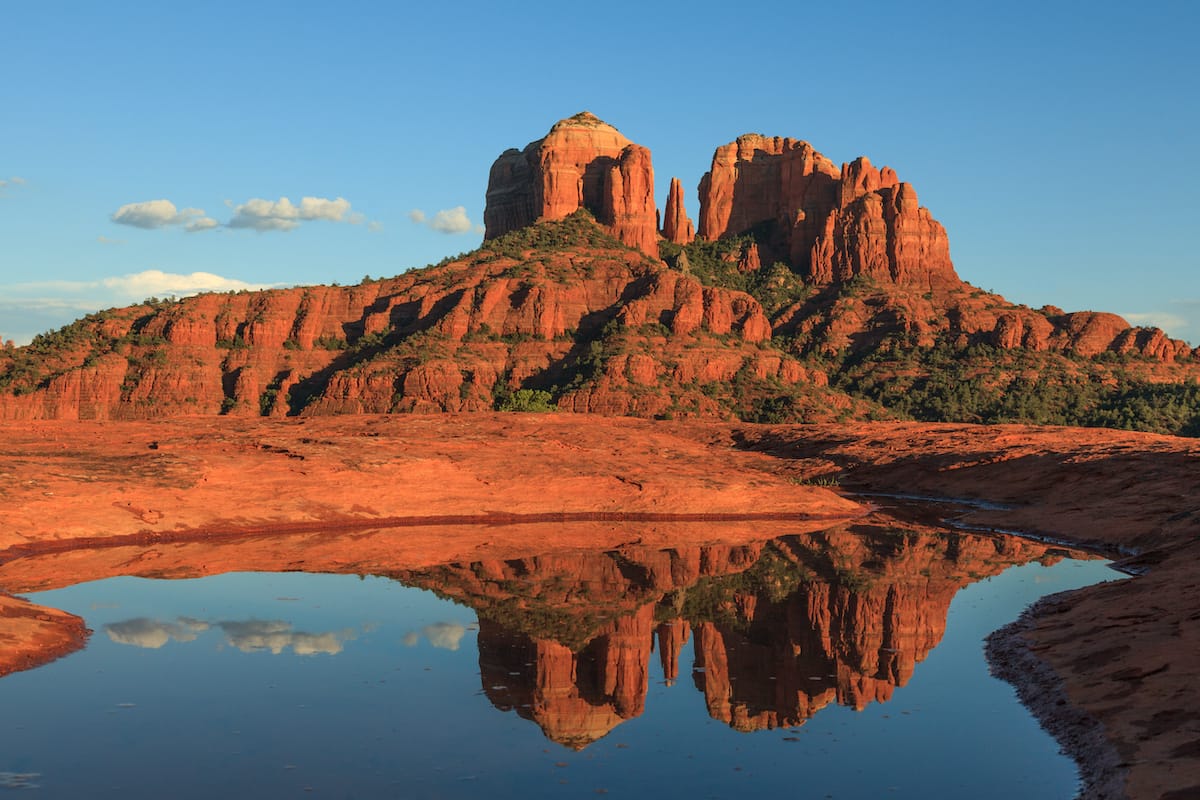 If you are up for sweeping scenery, make sure to hike during sunset hours to witness how vibrant sunset hues take over red rock formations, creating jaw-dropping scenery straight out of a Disney movie.
To hike the Cathedral Rock from the west, you have two trailhead options to choose from: 4-mile round trip Red Rock Crossing which takes 2-4 hours, and 3.7-mile round trip Baldwin Trail which takes 1.5-3 hours.
Once you reach the top of Cathedral Rock, you will be swept away by surrounding mesmerizing views that serve as the perfect backdrop for that Instagram-worthy shot.
Day Trip to the Grand Canyon
If you are planning a day trip to one of the world's most astonishing natural wonders, the Grand Canyon, then this is the tour you are looking for. It is also one of the most visited national parks in the US!
This Grand Canyon Complete Tour from Sedona or Flagstaff offers a more personalized experience as there will be no more than 14 people with you.
You will check out lava fields from major volcanoes, visit Wupatki National Monument to witness ancient Native American ruins of Wupatki, and marvel at the majestic Sunset Crater Volcano National Monument.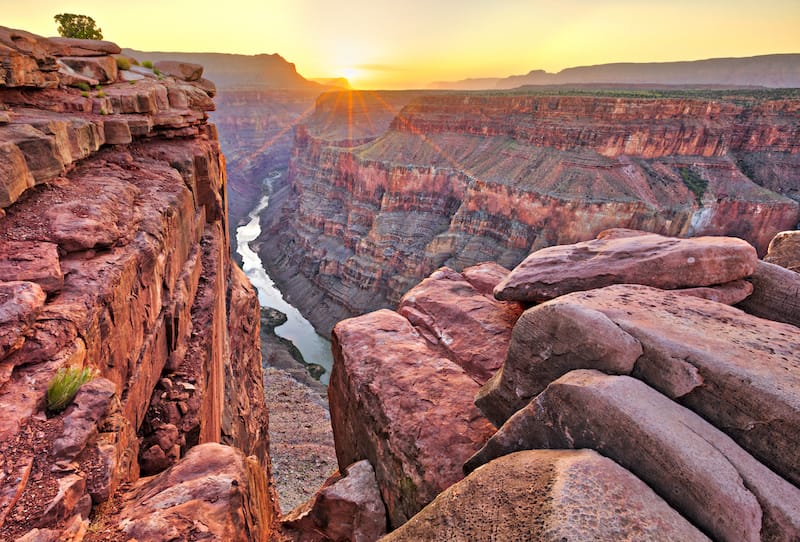 The main highlights of the tour are definitely the staggering vistas of the Grand Canyon and the astonishing Painted Desert. It truly is one of the most popular day trips from Sedona!
You will drive along the South Rim and East Rim, stop to take in the panoramic views of the Grand Canyon, and explore the scenic areas and hiking trails.
After a one-of-a-kind Grand Canyon experience, head for a Southwestern lunch on a Navajo Reservation at the historic Cameron Trading Post.
>> Click here for rates and availability
Relax at NAMTI Spa
When you need a break from the red rock scenery and trails, swap out your hiking boots for something more appealing and head to relax at NAMTI Spa.
It is one of the biggest and busiest spas in the city that offers a wide range of services, including facial treatments, waxing, deep tissue massages, acupuncture (both needle and needle-free), therapeutic massage, medi-spa natural skin rejuvenation, and more.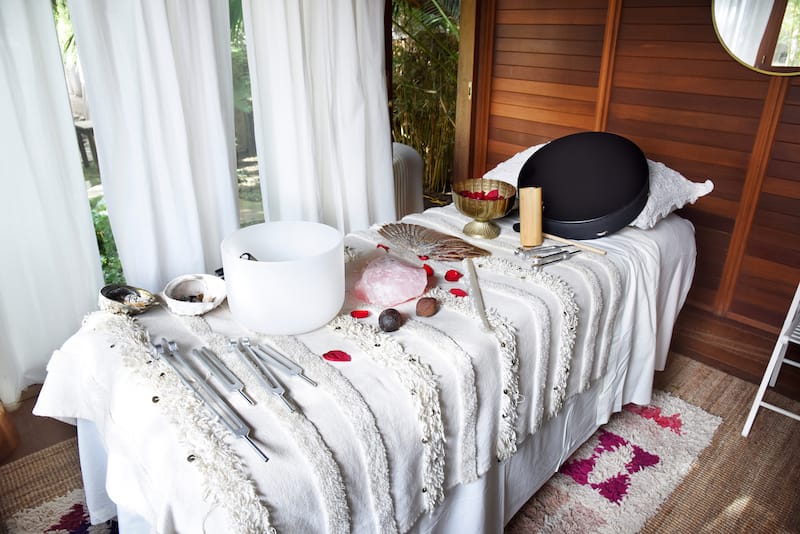 If you are traveling with your significant other, indulge in a couple's spa day and enjoy a rejuvenating massage.
All the nurturing and healing procedures are done in a way to guarantee the most revitalizing experience so that you will return feeling like your younger self again.
The professional staff and relaxing ambiance will entice you to come back every time you visit Sedona.
Boynton Canyon
Boynton Canyon is one of the top hikes in Sedona. This picturesque box canyon, home to one of the four major Sedona Vortexes, has its unique place in Arizona's breathtaking red rock scenery.
The 6.1-mile out-and-back Boynton Canyon Trail will take you through typical Sedona forests and a deep box canyon so that you can admire red rock formations and rich wildlife along the way.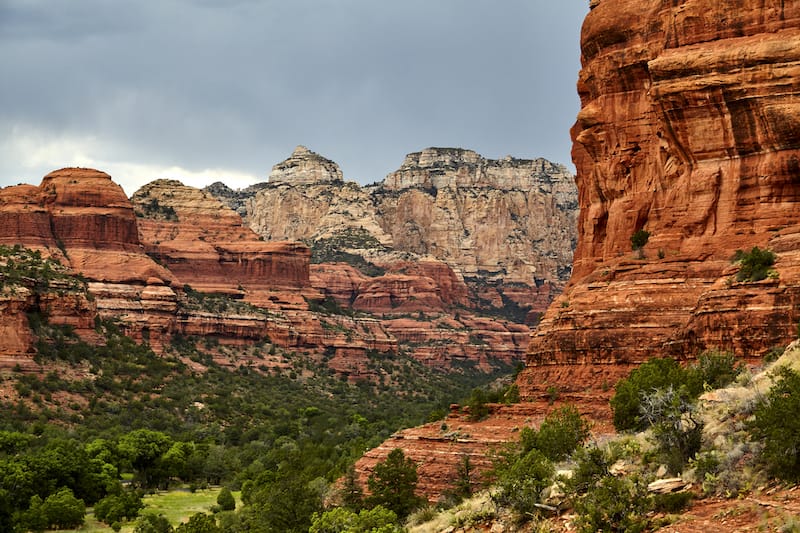 Other main highlights of the Boynton Canyon Trail are the secret Subway Cave and Sinagua ruins. At the end of the trail, expect to catch a glimpse of the astonishing scenery of Boynton Canyon from the viewpoint.
The trail is open year-round and offers dramatic scenery changes every season.
If you're interested in visiting the energy vortex, then make sure to take Boynton Vista Trail, which will also take you to admire the scenic vistas of Mescal Mountain, Deadman's Pass, and Courthouse Butte in the distance.
Sedona Outback Jeep Adventure
Explore Sedona off the beaten path with Sedona Outback Jeep Adventures. This is the perfect option if you are traveling with your family, as it is not too rough but still covers the key areas of the red rock scenery.
The departure point is in Uptown Sedona, and the tour is limited to no more than 10 people.
The local driver or the guide will help you learn more about the area's history, discover Arizona's geology, and marvel at diverse flora and fauna.
Lifetime memories are guaranteed with this stunning tour as the Jeep passes along the base of the rock formations allowing you to take in magnificent views of Thunder Mountain, Cathedral Rock, Bear Mountain, and other sites.
>> Click here for rates and availability
Red Rock Loop Trail
Sedona is a real hiking paradise, and Red Rock Loop Trail is part of it. It is an easy to moderate 1.4 miles moderately trafficked loop trail and part of a loop around Schuerman Mountain.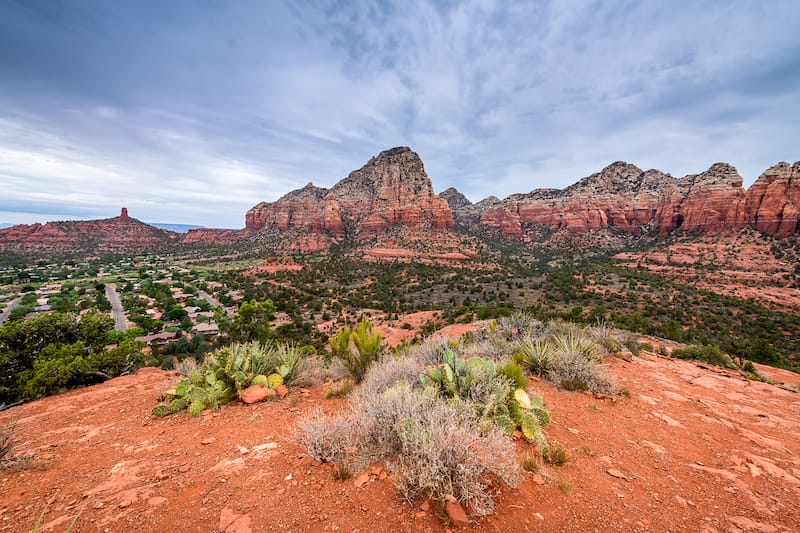 This narrow trail connects Sedona High School to Lower Red Rock Loop Road and is perfect for mountain biking, hiking, and horseback riding. Be ready to take in wonderful vistas of red rocks along the way.
Bearcloud Art Gallery & Native Cultural Center
Get away from red rock scenery for an hour or two and quench your thirst for mystical art in the Bearcloud Art Gallery & Native Cultural Center.
It showcases masterpieces created by Bearcloud, Jane Osti, Navajo potter Lucy Luppe McKelvey, and many other North American and local artists.
Once you take a look at Bearcloud's works, you will experience an unexplainable connection: it feels like stepping into the painting to discover Native philosophy.
A few of the magical gems in the gallery are handmade jewelry designs from Stoneweave, Gadomski's Ojibwa-inspired Kachina-like Manitou sculptures, and more.
Inside, you can find a Native Cultural Center, which was created with the main goal to honor those who first settled in this area long ago.
The Center houses photographs of local pictographs, petroglyphs, and various artifacts found in Verde Valley and Northern Arizona, along with explanations about the Native people addressing important traditions, stories of our creation, and spiritual beliefs.
Oak Creek Canyon Vista
To get a real sense of what you're about to see, be sure to stop and take in the sights and views from Oak Creek Canyon Vista, which is often referred to as the "Gateway to Sedona."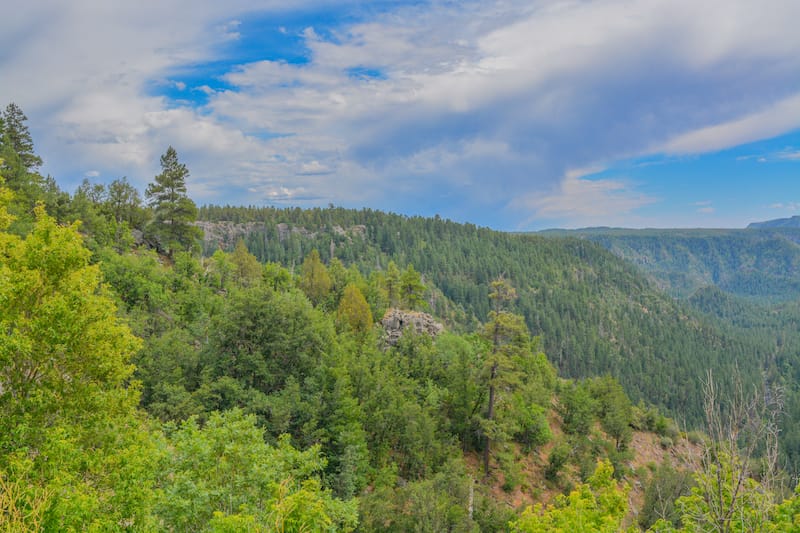 Don't forget your camera as the sweeping scenery of the canyon awaits you along the ADA-accessible railed pathway. Oak Creek Canyon Vista is open all year, although the Visitor Center is closed from December to early April.
Throughout the year, local Native American vendors set up booths along this paved walkway, so you can chat with them and purchase authentic crafts, pottery, blankets, ornaments, jewelry, art, and more.
This is the perfect place to enjoy a picnic with a view while seated at the head of the majestic Oak Creek Canyon. After some shopping and a picnic, you can finally drop down into the canyon to explore the smaller cousin of the Grand Canyon.
Craft Beer in Sedona
After a long day exploring Sedona's red rock scenery, it's time to treat yourself to a refreshing beer in one of the area's best breweries.
Beer lovers should head to the Sedona Beer Company to savor their iconic beers, brewed with ingredients from the Verde Valley, along with their mouth-watering chorizo mac & cheese.
Visit Oak Creek Brewing Company, Sedona's oldest craft brewery, to try their signature Oak Creek's Nut Brown Ale, the locals' favorite since 1995.
To complete your beer experience, check out Oak Creek Brewery And Grill nestled in Tlaquepaque to pair delicious food with their Seven Dwarves sampler flight.
Level up your dining experience in Shorebird, which is a newly-opened restaurant offering craft beer with 6 taps, a cider tap, and a hard kombucha tap.
Browse through the menu for the best sushi and other seafood options to enjoy on the patio with stunning red rock scenery.
4-hour ATV Tour in Sedona
Unleash the inner adrenaline junkie within and head to discover the mesmerizing beauty of Sedona aboard the Polaris vehicle.
This 4-hour RZR ATV Rental Tour offers heart-racing adventures along the scenic and rough trails through Sedona's stunning landscape, which you can explore on your own without any tour guide.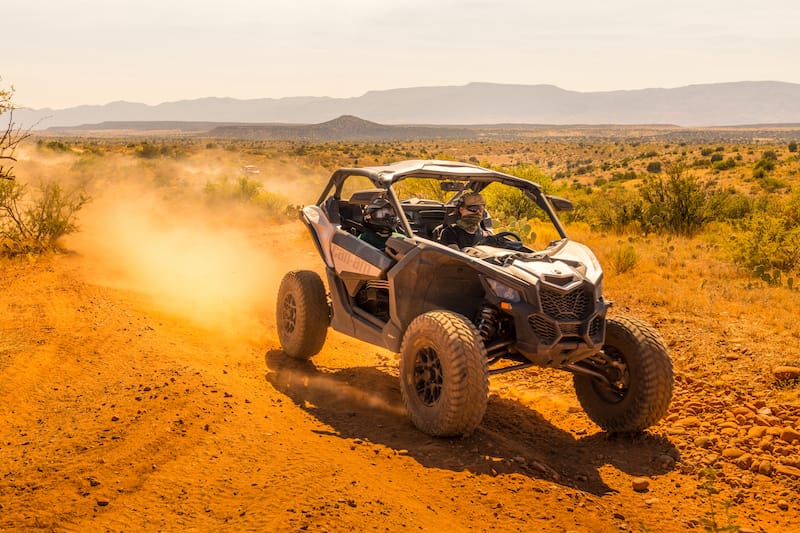 These vehicles are so easy to use, so don't even worry about getting lost as you will have their mapping and onboard GPS with you.
Get the gear on, hop on board RZR Trail S-1000 or XP Pro Turbo Dynamix, and travel at your own pace to experience the ultimate Sedona ATV off-road adventures.
>> Click here for rates and availability
Devilʻs Bridge
Nestled in the heart of Coconino National Forest, Devil's Bridge is the largest sandstone arch of its kind in Sedona.
This 54-foot-tall and 45-foot-long natural wonder is the centerpiece of the surrounding red rock scenery. People visit Devil's Bridge to get a one-of-a-kind adrenaline rush while walking out onto the top of the arch.
Please make sure to arrive early to find parking. Just note that you may need to wait in line to snap that perfect Instagram-worthy shot once at the top.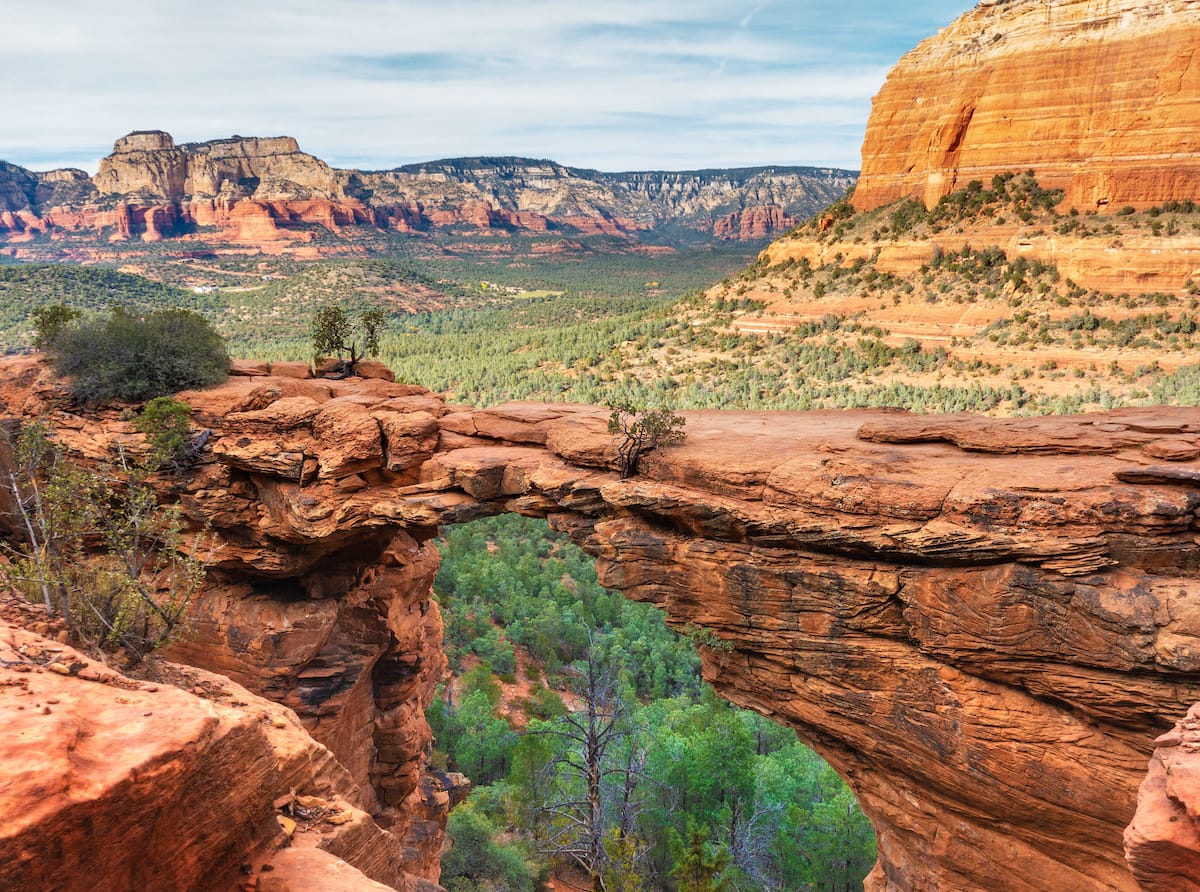 You have two routes that will get you to the top of Devil's Bridge from where you can marvel at the majestic views below the bridge.
The first one is a moderate 4.2-mile round trip Mescal to Chuckwagon to Devil's Bridge Trail from Long Canyon Road, while the other is a 5.8-mile round trip Chuckwagon Trail to the Devil's Bridge Trail from Dry Creek Road.
Amitabha Stupa and Peace Park
If you are after experiencing Sedona's spiritual renewal and indulging in meditation, then Amitabha Stupa and Peace Park, nestled at the base of Thunder Mountain, is the place to go.
Fourteen acres of sacred land welcome people of all faiths to meditate and walk around the stupas to find healing and peace.
The park's main highlight is the 36-foot Amitabha Stupa, which got its name from the Buddha of Limitless Light. Nearby, you will find a smaller 6-foot White Tara Stupa, which is great for prayer, meditation, and healing.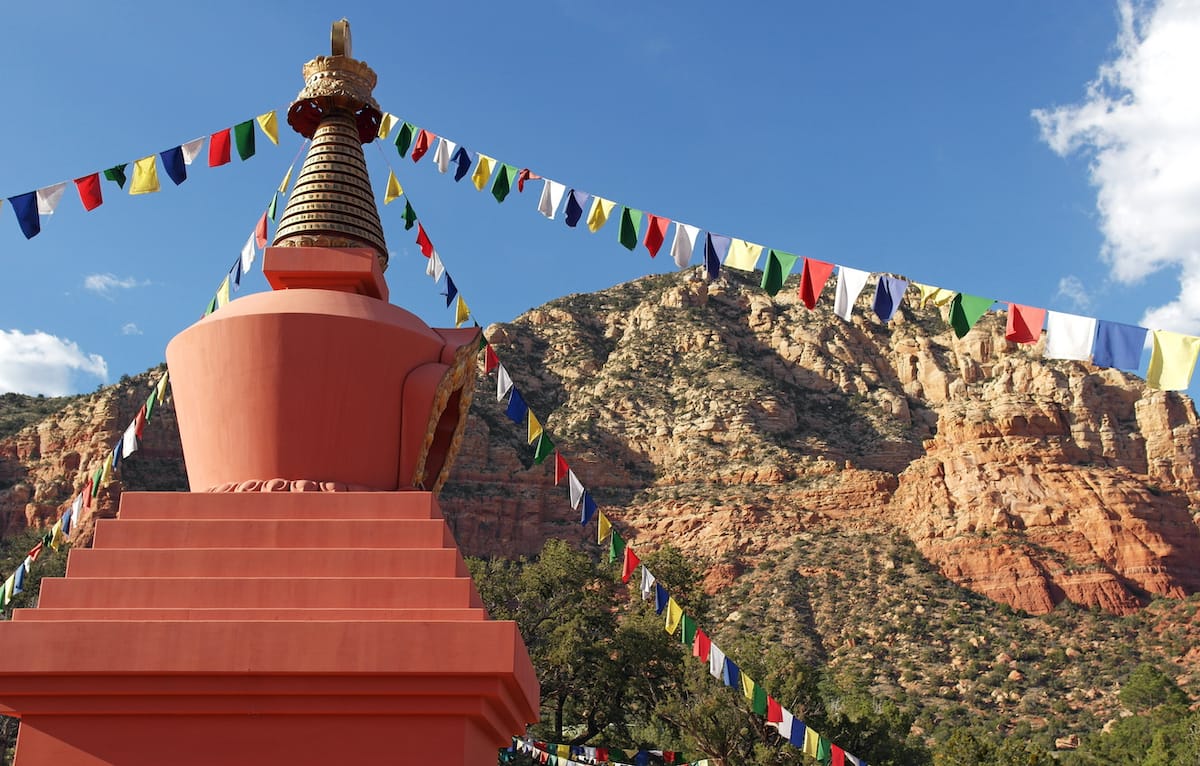 The extraordinary sacred architectural style and geometry of the stupa date back to the time of the Buddha, 2,600 years ago.
These stupas, like the rest of the world's, are filled to the very top with sacred relics.
After wandering through the grounds and experiencing the peace of this sacred site, you will return with a renewed spirit and tranquility of mind.
Wine Tour to the Verde Valley
Are you keen to discover Sedona's winemaking heritage? If so, make sure to take part in this Wine Tour to the Verde Valley Vineyards.
Hop onboard a new custom-built Mercedes Benz Sprinter, Turtle Top Van, or Ford Expedition, and head to explore four of the best Sedona Wineries.
Your first stop will be Alcantara Vineyards and Winery, one of Arizona's prettiest wineries, where you can enjoy discounts on all tastings.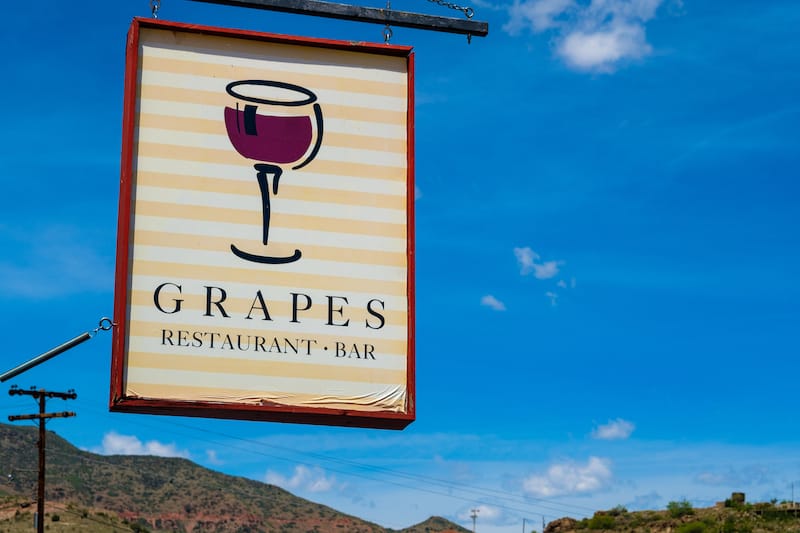 Then you will stop at Page Springs Cellars, Verde Valley's largest winery, followed by Javelina Leap Vineyard, Winery & Bistro, where you'll tour the wine-making facility and barrel room, and end your tour at Oak Creek Vineyards & Winery.
You will have a picnic at one of the wineries that features a personal charcuterie tray for each individual.
It includes French bread, hard salami, gourmet cheeses, grapes, olive oil with balsamic vinegar, nuts, and chocolates: everything that is perfectly paired with a glass of red or white wine.
>> Click here for rates and availability
Exposures International Gallery of Fine Art
If a remarkable fine art experience is something on your bucket list, then Exposures International Gallery of Fine Art is a must-see.
This amazing gallery is nestled at the heart of Sedona's "Gallery Row" on State Route 179 and was named "Best Gallery in Sedona" and "One of the 25 Best Galleries in America."
It was created in 1996 by devoted Mary and Diane Herman and has been a national trendsetter in the industry for the last 20 years.
First, you will enter the sculpture garden that will lead you to the main viewing room, which unveils slowly with every turn allowing you to take in the magical environment of artistic wonder.
The 20,000-square-feet museum houses breathtaking masterpieces created by over 100 of today's finest living artists, including bronze sculptures, glass art, designer jewelry, provocative fountains, original color-splashed paintings, photography, and more.
Slide Rock State Park
Tucked away in the Oak Creek Canyon within the Coconino National Forest, Slide Rock State Park will whisk you away on great outdoor adventures.
Once serving as a 43-acre historic apple farm owned by Frank Pendley, visitors can still enjoy apple picking from more than 300 apple trees and appreciate Pendley's hard work.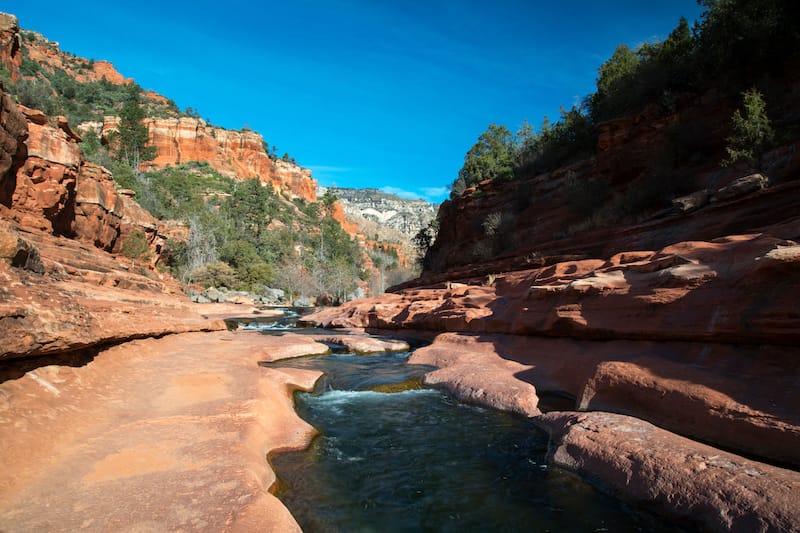 Park's main highlight is Oak Creek, where you can cool off from summer heat while riding down Slide Rock, an 80-foot-long natural slippery red rock slide at the bottom of Oak Creek Canyon.
Slide Rock area is a half-mile stretch of Oak Creek, perfect for swimming, wading, and sliding and it is one of the best weekend trips from Phoenix and Vegas both.
For those who love hiking, the park also features 3 trails so you can admire the breathtaking scenery and rich wildlife (whitetail deer, coyotes, javelinas, and black bears) along the way, which are easy 0.25-mile Pendley Homestead Trail, moderate 0.3-mile Slide Rock Route, and 0.25-mile Clifftop Nature Trail.
Stargazing in Sedona
Whether you are an astronomy lover or not, going outside after dark and gazing at Arizona's vast starry skies will guarantee an enthralling stargazing experience.
Sedona Stargazing Tour offers a nighttime stargazing tour in Oak Creek, Arizona, led by professional astronomers, who will share with you in-depth information and secrets of the solar system.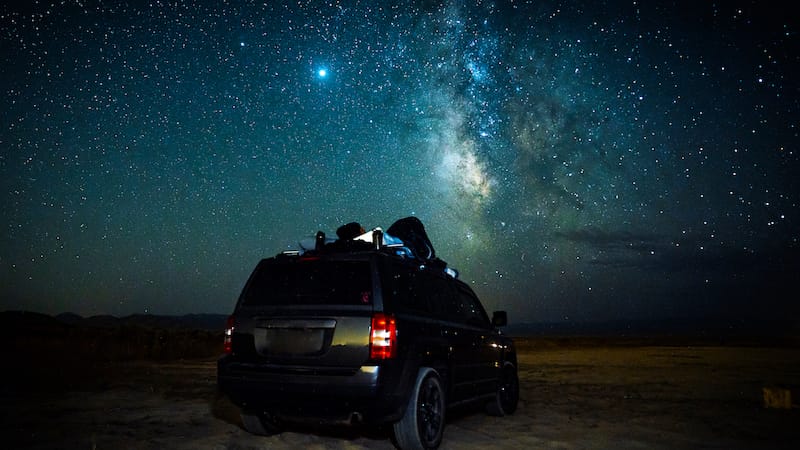 This tour gives you the opportunity to experience the thrill of seeing close-up views of planets, distant galaxies, star clusters, and nebula using a high-powered laser pointer to make it as precise as possible.
Just sit back on your cozy chair and marvel at the hypnotic scenery of star-laden night skies with your own pair of wide-view binoculars.
This one-of-a-kind tour will certainly change how you perceive the starry skies forever and guarantee unforgettable memories.
>> Click here for rates and availability
Chapel of the Holy Cross
If you have time to visit only one cultural site in Sedona, make it the Chapel of the Holy Cross. It really is one of the best Sedona attractions and certainly one of the most iconic.
You will be stunned by its unique and contemporary architectural style, peaceful atmosphere, and its setting in the middle of Sedona buttes. It was designed by local rancher and sculptor Marguerite Brunswig Staude with the help of architect Frank Lloyd Wright.
Its original location was thought to be Budapest, Hungary, but WWII changed their plans, and the chapel was built in the Coconino National Forest in 1956.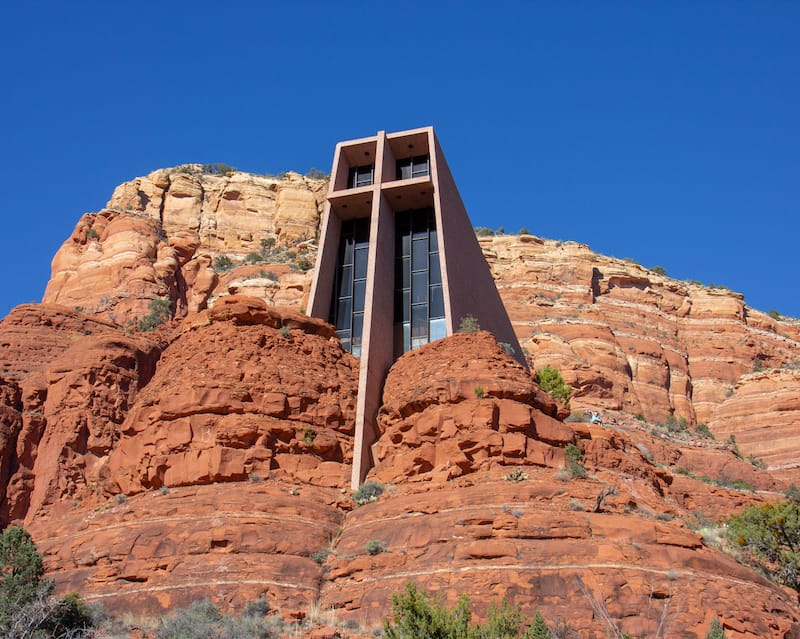 You can visit this iconic Catholic chapel seven days a week from 9 a.m. to 5 p.m. to attend Taizé Prayer services.
Once you enter, you can see the main stained-glass window, held together by a giant cross that overlooks the stunning Verde Valley.
Outdoor enthusiasts can hike the nearby family-friendly 1.3-mile out-and-back Chapel Trail that will lead you to the scenic Chicken Point Overlook.
Eat with a View at Sedona Hideaway House
Treat yourself to Italian country-style cuisine at Sedona Hideaway House. This gorgeous restaurant is tucked away among the trees and offers the best views of Sedona's red rock landscape one could only imagine.
Relaxing ambiance, professional staff, and mouth-watering home-style Italian dishes with the chef's signature touches will guarantee an uncompromising dining experience.
You can enjoy your meal on one of their three open-air patios, get inside to take a seat at a cozy full-bar, or dine in one of their 2 romantic dining rooms.
Start with their delicious appetizers that will whet your appetite for the restaurant's most popular dishes, such as Grilled Fresh Salmon Pasta, Lasagna Rollatini di Vegetali, Blanco Classico Pizza, and more.
Make sure to leave a little room to top it off with delicious desserts, like Chef's Selection Cheesecake, Tiramisu, Ghirardelli Chocolate Flourless Cake, and more.
Day Trip to Antelope Canyon
Immerse yourself in Arizona's otherworldly beauty by planning a day trip to Antelope Canyon, a slot canyon in the American Southwest accessible only with a Navajo guide.
This natural marvel will reward you with awe-inspiring views at any time of the day. Book the Antelope Canyon via Canyon X and Horseshoe Bend Scenic Tour to visit this astonishing place with your Navajo guide and experience the ultimate natural beauty of the area.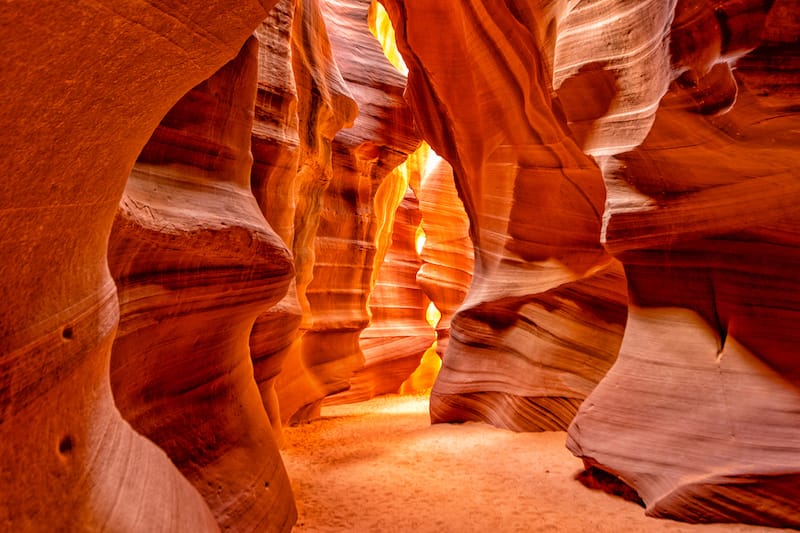 Have your camera with you during the whole tour to capture the surreal effect of shafts of light playing off golden sandstone walls.
You will drive along with Navajo Tribal Land, where you can browse through the art and crafts of Arizona Native Tribes and pick a souvenir or two at the famous historic Cameron Trading Post.
The tour will also take you to witness Horseshoe bend, an iconic vista that overlooks the Colorado River, and Glen Canyon Dam, the US's second tallest dam.
>> Click here for rates and availability
Coffee from Ren Tao Roasting
Locally owned and operated, Ren Tao Roasting is the perfect place to get your caffeine fix.
This local micro-roastery is nestled among the breathtaking red rocks in The Village of Oak Creek and offers quality beverages made from some of the world's finest sustainably sourced green coffee.
They specifically peak roast their coffee in the handcrafted cast iron roaster (custom built-in Holland by Geisen) in small batches to preserve its rich flavor and aroma.
Sip a cup of their signature coffee, and you will indulge your taste buds in the natural sweetness that all high-quality coffees should offer.
Helicopter Tour of Sedona
The best way to appreciate Sedona's topography is definitely from the air. You can get a bird's eye view of Sedona's astonishing red rock vistas during the Desert Thunder Helicopter Tour of Sedona.
This 30-minute helicopter flight will take you to witness Sedona's endless desert and soar over the most famous red rock formations, including iconic Cathedral Rock, Chapel of the Holy Cross, Bell Rock, Courthouse Butte, Snoopy Rock, the ancient Anasazi cliff dwellings, Cross Oak Creek Canyon, Devil's Bridge, Secret Canyon, finally approach Boynton Canyon and ascend onto the Mogollon Rim.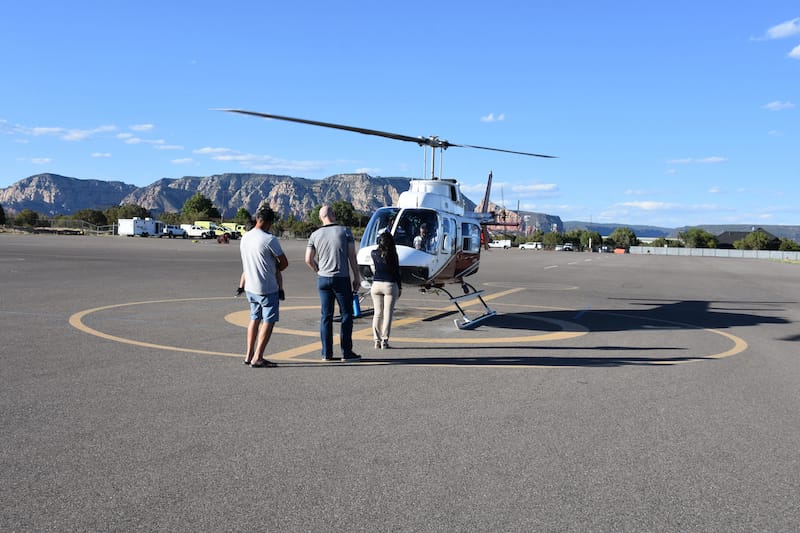 As you fly over these natural wonders, your friendly and knowledgeable pilot will share legends and the remarkable history of the land to make your tour as informative and entertaining as possible.
Prepare to be mesmerized by unparalleled views and snap perfect shots of Sedona's staggering scenery.
>> Click here for rates and availability
Enjoy Mole Braised Short Ribs at Tii Gavo
The last spot on this list will treat you to delicious fare served amidst the towering red rocks of Boynton Canyon.
Taste the richness of Southwestern cuisine in Tii Gavo Restaurant, which is tucked inside the world-class Enchantment Resort.
They offer top-notch service and a diverse menu that includes plenty of vegan, vegetarian, and gluten-free options.
Don't miss out on trying some of Tii Gavo's signature dishes, such as Chicharron & Arugula salad, Southwest Black Bean Burger, Tamale Bowls with mole-braised short rib, Ahi Grilled Churrasco with creamed local greens and street tacos, etc.
It doesn't matter whether you prefer to dine outside or inside near the picture windows; either way, you can enjoy Mother Nature putting on a show as you indulge in a mouth-watering experience.
Where to Stay in Sedona
Here are some of the top places to stay in Sedona for your trip.
Did we miss any amazing places to visit in Sedona? Let us know the best things to do in Sedona in the comments. Thanks!
More Arizona Travel Guides
Pin this Sedona Things to Do Guide