I have to be honest, renting a car in Finland is such a great option if you want to escape the towns and see some of the nature independently.
While you will find plenty of tours available in various parts of the country, getting a rental car in Finland allows you to enjoy everything at your own leisure.
Are you planning your trip to Finland last minute?
🚗 Renting a car in Finland: Discover Cars is our top pick for rental cars in Europe (and abroad)! They have several add-ons and also offer full-coverage insurance as an option, which is crucial for me. They also have a huge inventory of cars to choose from – something suitable for every traveler!
🇫🇮 Tours and excursions in Finland: Can't rent a car in Finland? Definitely consider taking a tour! You can find some of the best tours in Finland with our trusted partners GetYourGuide, Manawa (great for active travelers), and Viator.
🛌 Booking a hotel in Finland: We use Booking.com for all hotels in Finland – many also offer last-minute cancelation.
This post will cover everything you need to know about driving in Finland, including renting a car, some of the rules of the road, and some tips to help you plan your Finland road trip!
Note: Below, you will find a lot written by Abbie, but also tips and pieces written by Megan (who lives part-time in Lapland and has encountered one too many reindeer along the roads there)!
Why Rent a Car in Finland?
Finland is one of the largest countries in Europe, covering an impressive 338,145 square kilometers (130,559 square miles).
Considering Finland's size, it's 100% worth hiring a car in Finland so you have plenty of flexibility.
Now, there's no denying that Finland has a great public transport network. Even when you head out of the capital city of Helsinki, you should have no problems getting between popular destinations.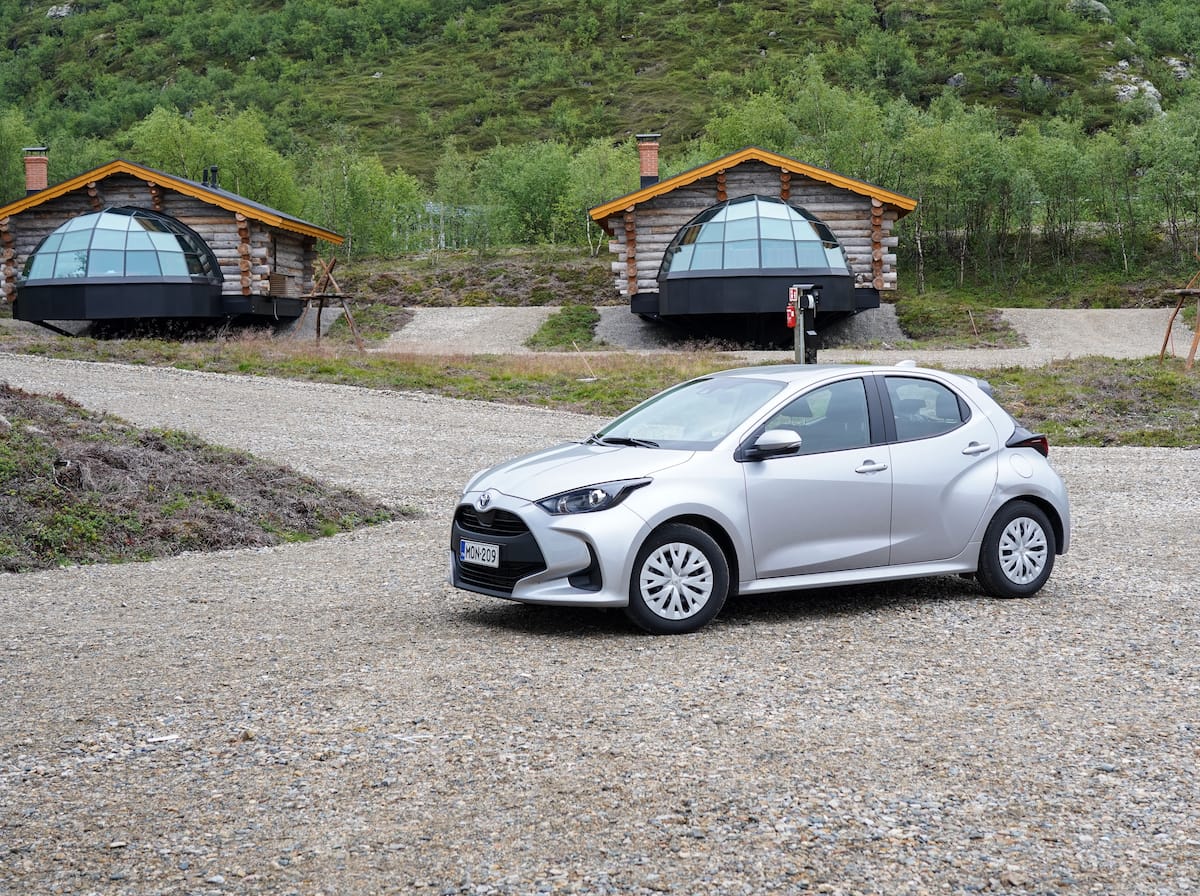 Better yet, Finland offers both local transport and long-distance connections, so you can easily travel up and down the country. This includes trains and buses, with the latter often being cheaper.
However, this amazing country is home to tons of off-the-beaten-track destinations, and you'll only be able to access these by car.
You also won't be reliant on public transport schedules which is always a huge bonus!
Not to mention, public transport can be costly in Finland.
What Do You Need When Renting a Car in Finland?
When renting a car in Finland, there are a couple of things you'll need.
First of all, you'll need your driver's license. This must be valid and be at least a year old, otherwise, you won't be able to rent a car. If you're from one of the EEA (European Economic Area) countries, then you can rent a vehicle with your standard license.
However, typically, if you're from elsewhere you'll also need to have an International Driver's Permit.
Many people choose to pick up one of these just in case, as they're not expensive, and having one can just put you at ease if you're unsure of the rules.
The thing to know about Finland is that many rental companies will only rent a car to you if you have a credit card. However, there are a few rental companies in the country that will allow you to rent with a debit card.
Where to Rent a Car in Finland
You'll find lots of renowned rental companies in Finland including the likes of Avis, Enterprise, Europcar, Green Motion, Hertz, and Sixt.
💥 QUICK TIP: I have rented with several companies in Finland and the only company I had a bad experience with was Green Motion. Apparently, others have too. I would stay away from them.
All of these providers (along with plenty of others) are located at Helsinki Airport which is the country's largest airport. As this airport is just 20 km from Finland's capital city, it's likely where you'll fly into when entering the country.
As such, many people choose to rent a car at the airport.
However, we'd recommend using Discover Cars to book in advance, as you'll get a much better deal.
This online comparison website will find you the best deals in your preferred location for your dates, and you can save so much money this way.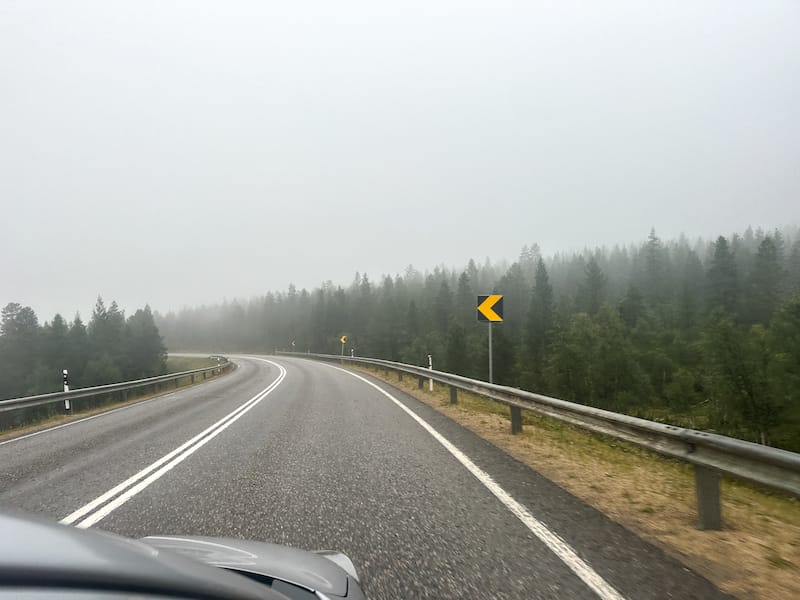 Better yet, you can always book your vehicle in advance and pick it up from the airport anyway, so you'll have the best of both worlds by using Discover Cars!
Car Rental Insurance in Finland
When renting a car anywhere in the world it's important to check the policy around car rental insurance.
When it comes to Finland, companies must include fire and third-party liability insurance, so you won't need to pay extra for these.
So many things can go wrong when driving a car, so having this included is one less thing you have to think about. However, there are some additional cover options that you may want to consider.
💡
GOOD TO KNOW:
If you do not have your own full coverage insurance (like me), I recommend you
purchase it through Discover Cars
at the time of booking. It is super affordable, and I have actually had to use it in Finland before. I was paid back by Discover Cars within a week of submitting my claim.
Collision Damage Waiver (CDW) and theft protection are two other types of additional insurance, and these are extremely beneficial.
You'll find that if these aren't already included, you can add them to your rental for a very affordable fee.
However, the price will differ depending on which company you choose. No matter which level of cover you go for, make sure you keep the documents on you at all times.
Things to Know Before Hiring a Car in Finland
1. The Age Limit for Renting a Car
Arguably one of the most important things to know when renting a car in Finland; the minimum rental age is 19.
Although this is lower than in some other European countries, you'll find that some companies will only rent to you if you're over 20, or even older. You'll also need to have had your license for at least a year.
It's important to note that if you're under the age of 25, you may have to pay a young driver's surcharge fee, which will add additional costs to your rental.
You may also be restricted when it comes to the type of vehicle you can rent.
The maximum rental age will depend on the company you choose!
2. Be Aware of Winter Rental Requirements
Another thing you'll want to consider is when you're traveling to Finland. If you're planning to visit during the winter, then you'll need to check what's required when it comes to renting a car.
The winters in Finland can be extremely cold, and they only become more harsh the further north you travel. Expect freezing temperatures and plenty of snow!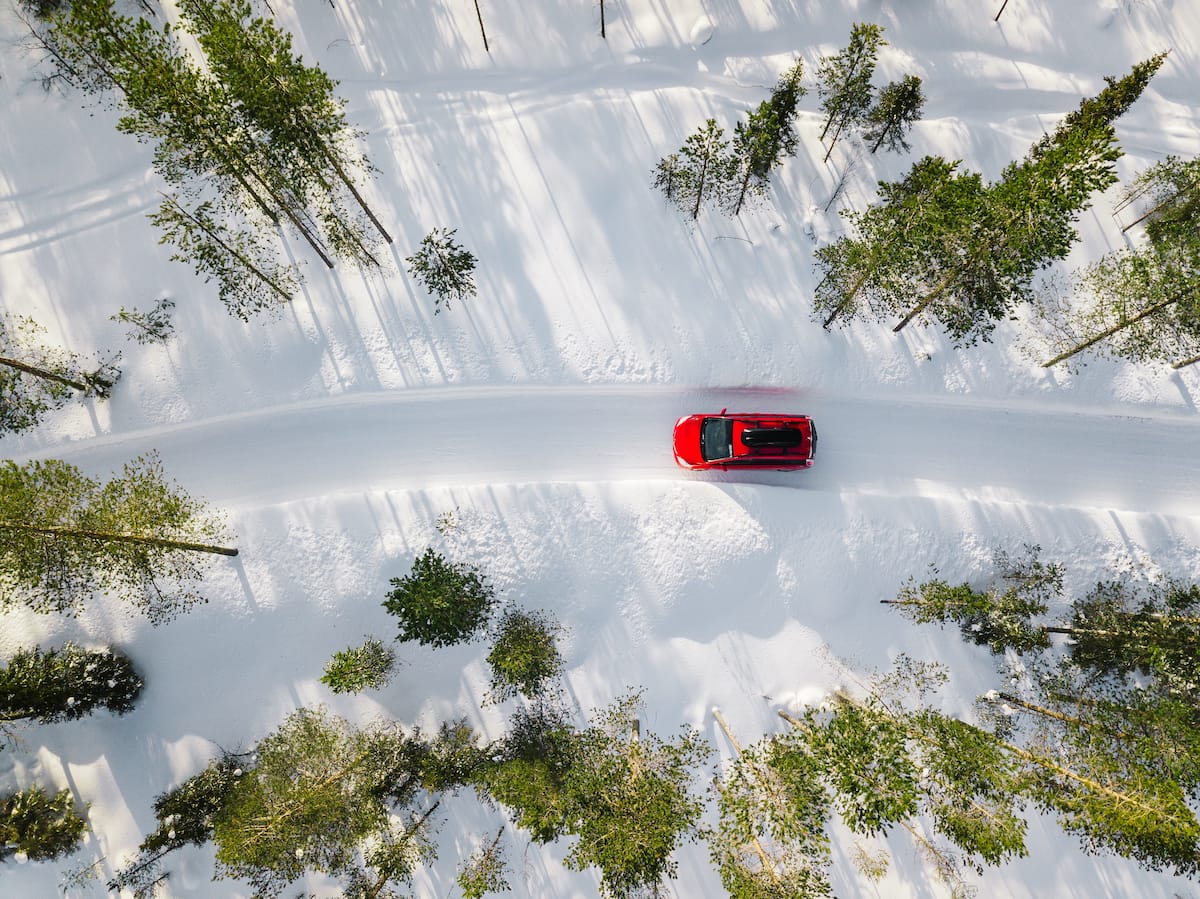 As such, the law states that your rental must be equipped with winter tires. Snow chains aren't required, but typically the tires will be studded, to ensure better grip on the roads.
Although the majority of rental companies in Finland are trustworthy, you'll need to check that this is included. Otherwise, you'll be driving illegally.
3. Decide Whether You Require a One-Way Rental
As Finland is bordered by Norway, Sweden, and Russia, there are plenty of opportunities for onward travel. For those planning an epic road trip, you can then head down into Denmark and Germany (and so on…).
If you're considering this, then you must choose a company that offers one-way rentals.
You'll find that many operators will offer one-way rentals in Finland, but you'll also need one that allows cross-country travel if you're planning to explore more of Europe.
If you're flying in and out of Finland, then it's likely you'll be arriving/exiting in the capital of Helsinki, so you won't need a one-way rental. Just make sure you have an idea of your route before you book a vehicle.
4. Crossing International Borders with Your Finland Rental Car
Are you looking to drive to Sweden, Norway, or Estonia? Or beyond? Be sure to let the rental car company know in advance!
There is a small upcharge for border crossing. I took my rentals into Norway and I had to pay an extra €60-€80 as a one-time fee for border crossing.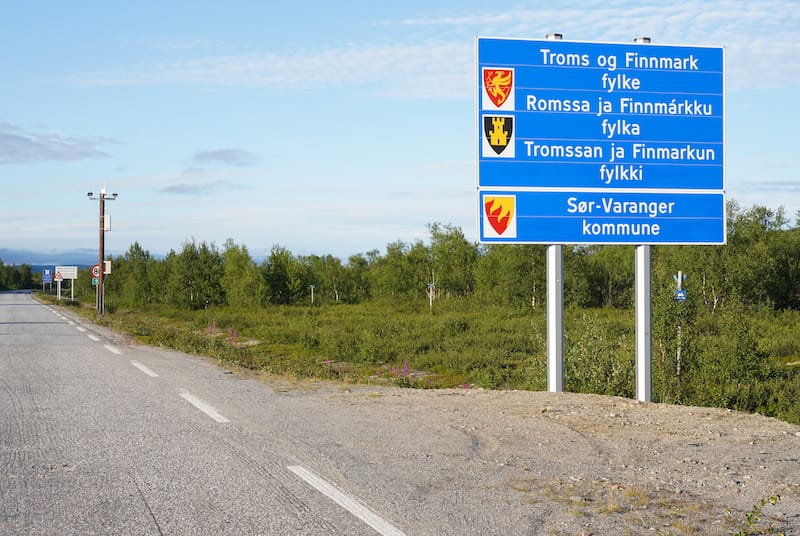 You can sometimes let them know during the booking process, or just when you pick it up.
5. Book Early to Get the Best Deals
Although public transport is considered to be excellent in Finland, it can be rather expensive, so many people just choose to rent a car instead.
As such, you'll want to book your rental in advance if you can to secure a car and get the best deals.
For the best experience, we'd recommend using Discover Cars as this online comparison site is super easy to use. All you need to do is input your dates and preferred location, and you'll be offered a range of deals.
However, the later you leave this, the less vehicle availability there will be, and you'll find that some companies may increase their prices, so just keep that in mind.
6. Consider the Kind of Car You'll Need
Unlike other European countries, the majority of Finland is relatively flat. However, the Scandinavian Mountains are found in the north of the country.
To decide what kind of car you'll need, it's important to plan out a rough itinerary if you can.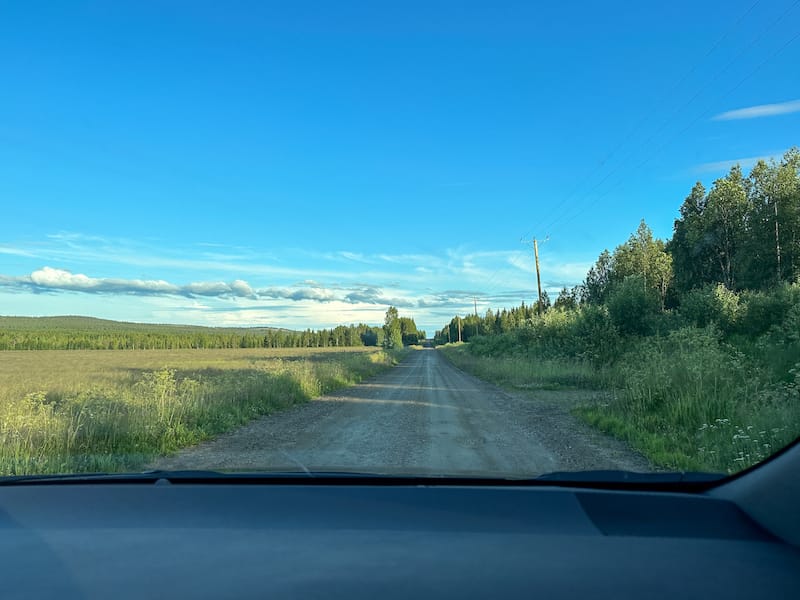 For example, if you're planning to stick to the main highways, then you can pick out an affordable car and that's all you'll need.
However, if you're planning to explore the 'mountains' or you're visiting Finland during the winter, then a 4X4 is always a good option. Not only will you have more clearance, but you'll have a much better grip on the snow.
6. Before Booking, Check the Mileage and Fuel Policy
As you would anywhere in the world, it's important to check the company's mileage and fuel policy before you book. Unfortunately, some companies are really sneaky when it comes to these, and it's easy to get caught out.
Luckily, you'll find that many rental companies offer unlimited mileage, so you won't need to worry about incurring any extra charges when it comes to how far you've traveled.
Make sure you check the fuel policy before too, as this will differ with every company.
A popular policy is the 'full to full' policy, where you'll pick up the vehicle with a full tank of gas, and then you'll have to return it the same way.
7. Renting an E-Car in Finland
When renting a car in Finland, you may have the option to rent an electric car. While this is a fantastic option, you will need to ensure you're comfortable and have the flexibility to charge your vehicle on your journey(s).
I have only had hybrids in Finland (amazing option if you have the chance!), but I have been given an e-car in Norway.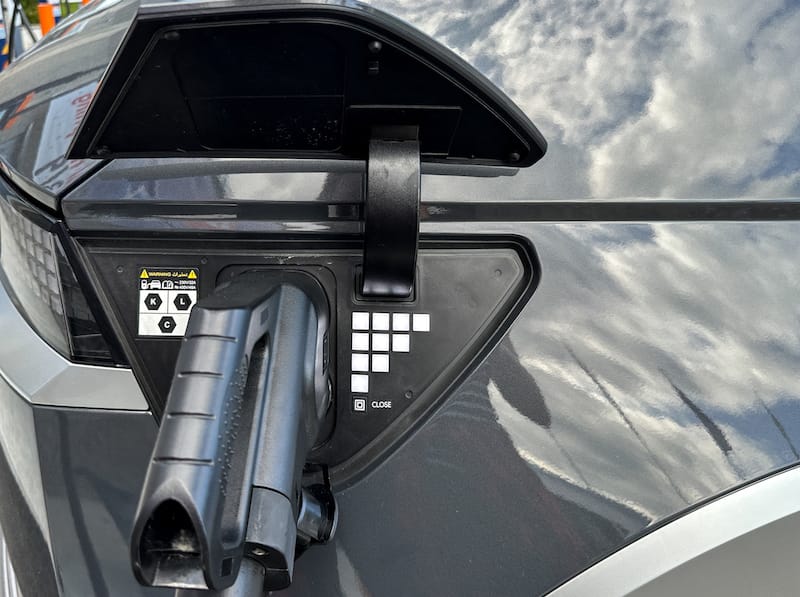 The rental car company may have an app for you to download, but if not, you can download this one to find the charging stations throughout Finland.
Charging stations are not created equal – some are fast chargers (can do within 20-30 minutes) and others may require an overnight park.
So, plan your trip accordingly!
8. How to Save Money on Car Rentals
As we've mentioned previously, using Discover Cars is the best way to save money on your rental. This is the platform we use when we travel, and we've had some fantastic deals.
Not only that, but this platform offers free cancellation which is really handy! That means you can book your rental in advance, even if your trip isn't set in stone, which will save you money in the long run.
BOOK HERE: Affordable rental car in Finland
One-way rentals tend to be more expensive, so there's another way you can save money.
Lastly, renting a small car will be much more affordable, but you need to make sure that this will be suitable for your travel needs (e.g. if you have a family or lots of luggage).
9. Inspect your Rental Upon Collection
Once you arrive at the rental depot or airport (depending on where your pick-up location is), it's vital that you inspect the car upon collection.
Although not a 'known scam' in Finland, it's always best to be cautious when picking up your vehicle.
Across the world, it's known that less reputable companies will rent out poorly maintained vehicles, and then try to charge you upon your return. I had this issue with Green Motion.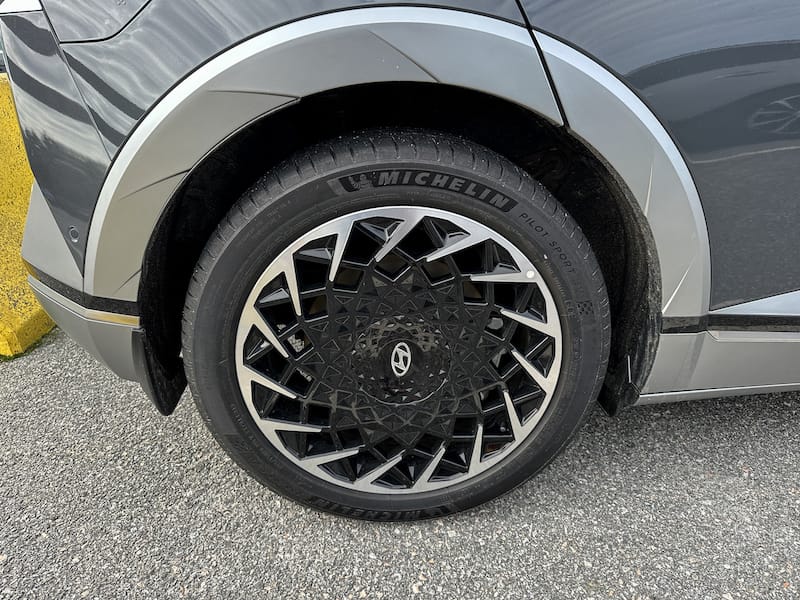 To be sure, it's best to take photographs of any damage to the vehicles, such as scratches or stains. If you take them before you leave the depot, you'll have a time stamp on the photographs.
However, if you go with a well-known car rental company, then it's unlikely you'll experience issues like this.
10. You'll Be Driving on the Right Side of the Road
Like the majority of mainland Europe, you'll be driving on the right side of the road in Finland. For those from Australia, Japan, the UK, etc., this will be quite a strange concept, as you'll be used to driving on the left.
If you're unsure, it's best to take your vehicle somewhere quiet to practice.
This could be a car park or a quiet neighborhood, and then you'll get a feel for the roads, before heading out on your trip.
Some people also choose to watch videos or tutorials online first, so they've got a good idea of the rules, speed limits, and right of way.
As you'll be attempting roundabouts and junctions, this may be wise if you usually drive on the left.
11. Be Aware of the Speed Limit
As with anywhere, make sure you keep an eye on the speed limit. Typically, you'll find that the limit is 50 km/h (31 mph) in built-up areas and 80 km/h (50 mph) otherwise.
During the summer, you can drive up to 100 km/h (62 mph) on major highways, while on motorways, the limit in the summer is 120 km/h (75 mph).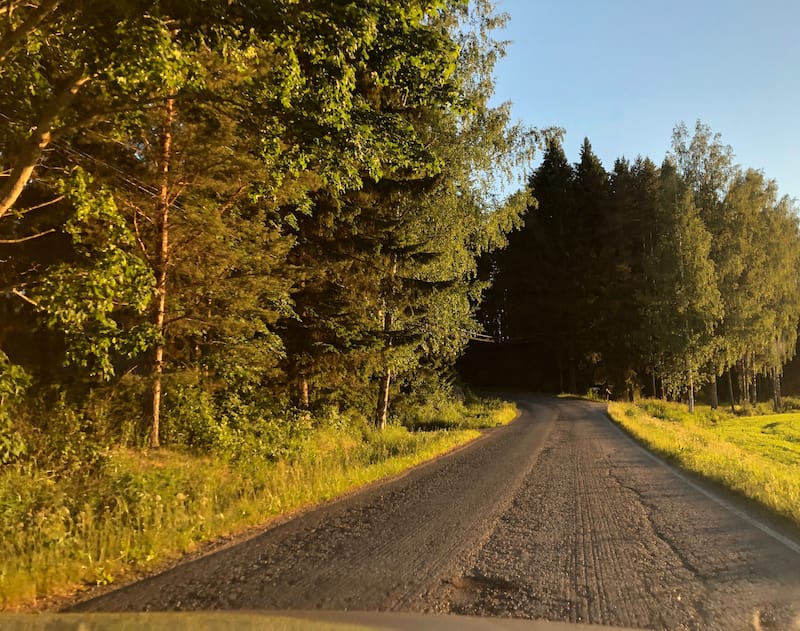 These speed limits are enforced too, so the last thing you want is to be hit with a speeding ticket. That would certainly be a costly addition to your trip! And Finnish speeding fines are NOT cheap.
If you're traveling to Final in the winter, you'll likely need to drive slower than the speed limit anyway.
12. Keep an Eye Out for Potential Hazards While Driving
Leading on from the previous point, traveling in winter probably offers the most hazards.
The days are short, so you'll be driving in darkness for the majority of the time, and you'll find that traffic lights (even at major intersections) are often turned off during the evening.
Weather conditions can also reduce visibility during the winter, and snow, along with black ice is a real hazard, so just keep that in mind.
Not to mention, moose, reindeer, and elk often make it onto the highways, and unfortunately, collisions occur every year resulting in fatalities.
13. Cars Don't Rule the Roads – Reindeer Do
At least in Finnish Lapland, this stands true.
And trust me, you will encounter them. And they do NOT move off the roads for you. They will go along their way while you sit on the road waiting for them to move to the side.
Reindeer in Finland are all owned but the owners do allow them to be free during the summers (and some of them during the winter months).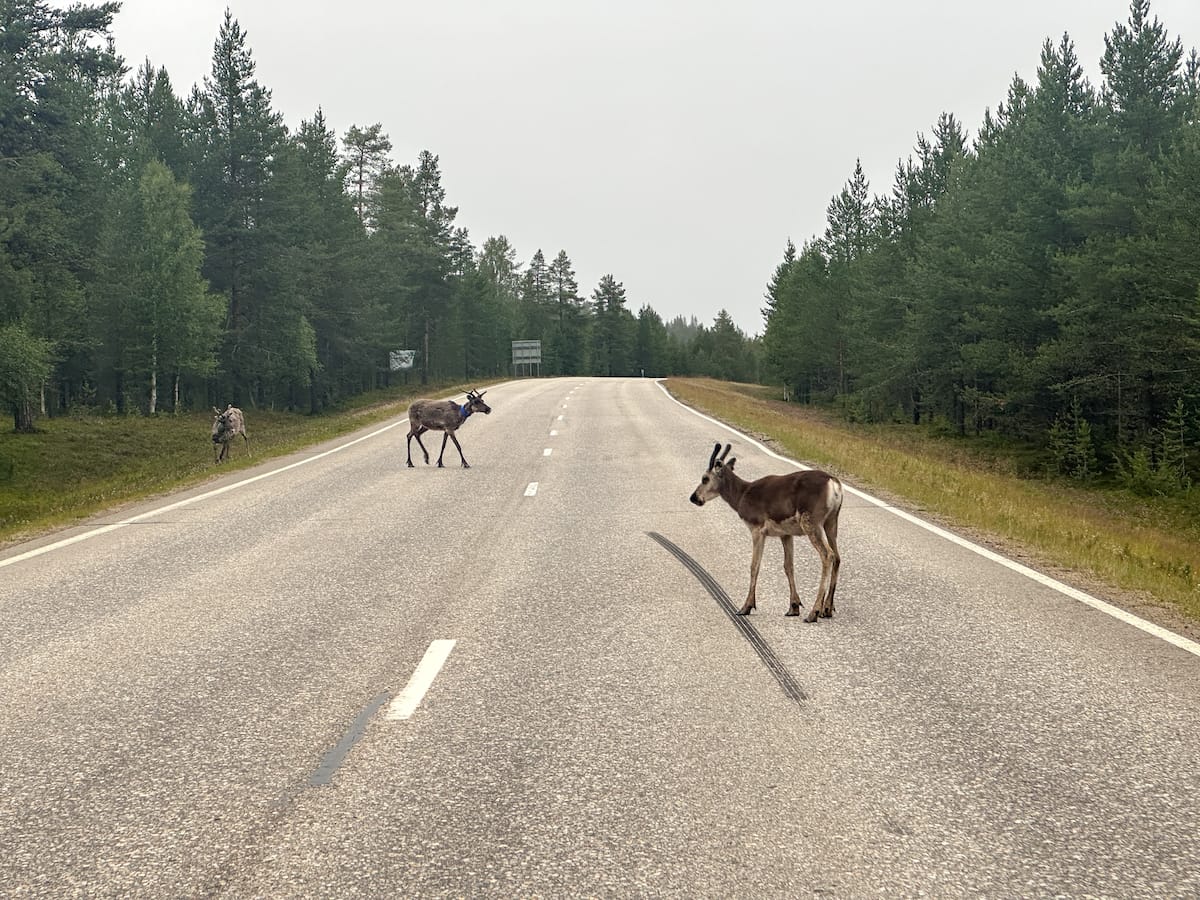 So, when you do see them on the roads, they will usually have collars and sometimes GPS tags on them.
Please respect them on the road and just patiently stop your car and wait for them to move along.
Some of the roads in Lapland are renowned for having reindeer and these ones are:
Road 20 between Panumanjärvi –Taivalkoski
Road 5 between Ruka – Kuusamo
Road 82 between Vikajärvi – Kemijärvi
Road 4 between Rovaniemi – Sodankylä
Road 79 between Rovaniemi – Kittilä
Road 21 between Kihlanki – Muonio
Road 4 between Vuotso – Ivalo
You can read a lot more information about sharing the roads with reindeer in Finland here.
14. Be Mindful of Taking Your Car Over to Some of the Finnish Islands
Finland is home to the largest archipelago in the world, with an impressive 80,000 islands being located off the coastline.
Some of these are easily accessible by bridge from the mainland, so you should include a couple in your itinerary.
However, you'll find that many of the Finnish Islands are only accessible by ferry.
Now, it's important to note that the majority of car rental companies don't allow you to take your vehicle on a ferry.
Some companies might allow this, but it's up to you to check this before you book. Otherwise, you risk invalidating the insurance, which is only ever going to end badly!
15. Have a GPS with You
When renting a car in Finland, we recommend having a GPS.
This could be on your phone, or a handheld device, or you could always make sure your rental has a satnav, although this will often incur an extra charge.
Generally, Finland offers excellent phone coverage, so you shouldn't have any problems getting a signal.
That's even the case if you're heading to Lapland, but of course, this will differ depending on when you're heading, especially if you're going into the country's wilderness.
If you have a GPS, you won't need to rely on having an internet connection. That means there's less chance of getting lost on Finland's unfamiliar roads.
Don't have a GPS? use Google Maps or ask the rental car company if you can rent one.
16. Create an Epic Itinerary!
Now you know all about renting a car in Finland, it's time to plan your trip. Many people choose to start in the capital of Helsinki as this tends to be where the majority of travelers fly into.
Rovaniemi is another popular destination as it's the capital of Finnish Lapland, with Santa Claus Village being a real highlight.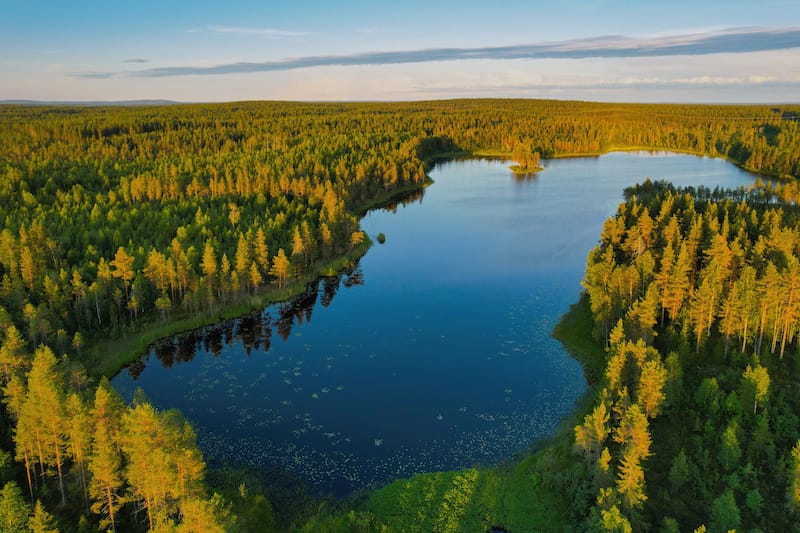 If you're looking to appreciate the country's indigenous Sámi culture, then Inari is the place to visit, while Savonlinna is set near two national parks.
Other fantastic places to visit in Finland include the Åland Islands, Kuopio, Tampere, Turku, and Ylläs.
Don't miss out on Urho Kekkonen National Park either as it offers incredible wildlife-watching opportunities.
17. Dropping Off Your Rental
After spending an epic time in Finland it's time to drop off your vehicle. Where you drop your car off will all depend on whether you booked a one-way rental or not.
If you've not chosen a one-way rental, then you'll have to drop the vehicle off wherever you picked it up from.
One of the most popular locations is Helsinki Airport, especially if you're flying out of Finland as it's very convenient.
It's important to note that your rental company will likely do a check of the vehicle before you leave, just to see if there's been any damage.
There will also be some paperwork to sign, so arrive early if you're catching a flight.
Did we miss anything you'd like to know before renting a car in Finland? Let us know in the comments!
More Finland Travel Tips
Pin this Finland Car Rental Guide