If you're heading out to Central Asia, one thing you will want to make sure you have in order ahead of time or when you're on the road with good wifi is proper and good accommodation. This Bishkek hotels guide will give you our top picks of hostels in Bishkek for the budget travelers and something mid-range and more luxurious for the traveler with a higher budget.
One thing I will note before you continue through this guide is that I don't recommend putting your money in a Sheraton or Hyatt. They are merely on this list because of business travelers or those that collect points. Bishkek is brimming with family-run businesses that have private rooms in nice places (Apple Hostel has really nice accommodation for ALL budgets!)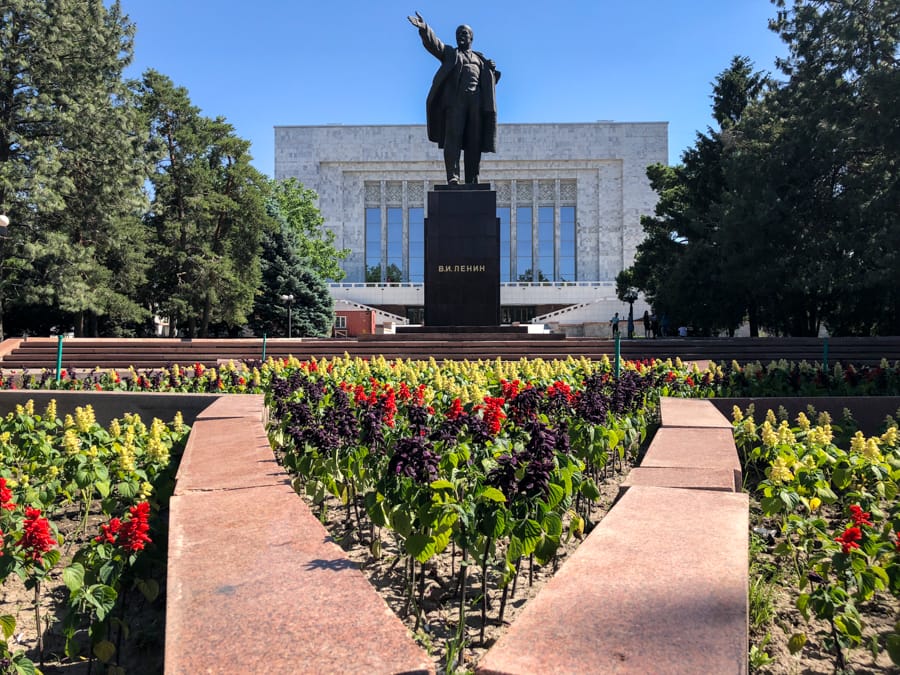 Please consider that fact when booking a room. If you can go without a fitness center or collecting points, you can book a pretty dang nice room at a local business instead of a large, international chain. Trust me on this.
If you have any hotels in Bishkek, Kyrgyzstan that you recommend, please leave them in the comments. Do note that we have stayed at many of these properties and know them well.
Best Bishkek Hotels and Hostels for All Budgets and Travelers
Whenever I spend time in Central Asia, I tend to split myself between Almaty and the Kyrgyz capital of Bishkek. Bishkek is a manageable size and can be explored in a few days. The city has a unique beauty as it draws from the country's nomadic past and strong influences from the Soviet Union.
After a day of exploring the in your face nature located nearby or the hidden beauty of the city, you will want nothing more than to rest your weary head on a comfy pillow and get a good night's sleep. Finding decent accommodation in this part of the world can be difficult, especially if you are not aware of the layout of the city.
Thankfully, there are plenty of great Bishkek accommodation options in the city- from high-end luxurious hotels to amazing budget hostels. This guide will take you through the best hotels in Bishkek for all budgets (hostels included!).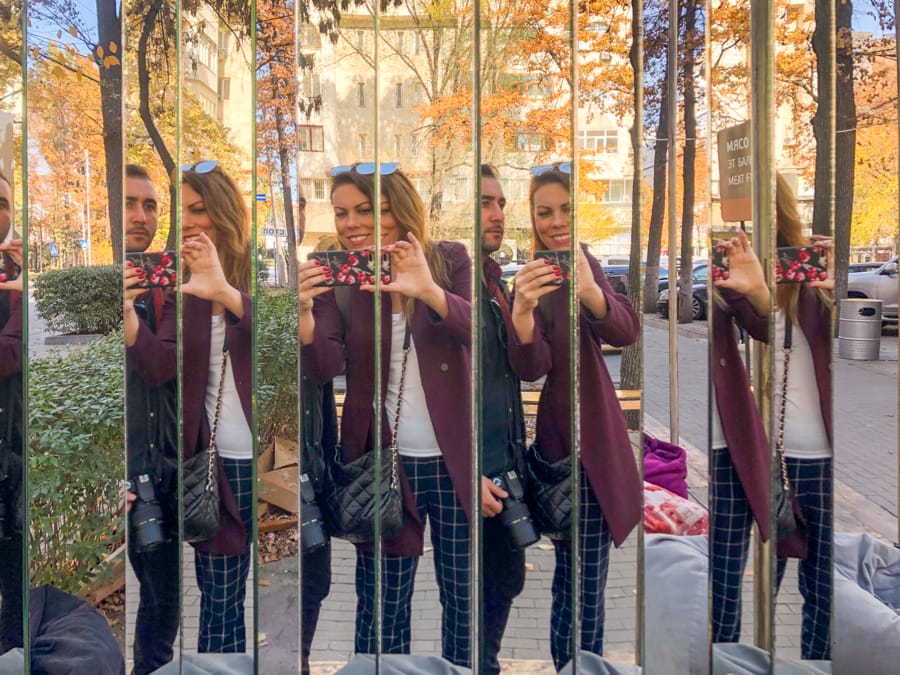 Here are the eight best hotels and hostels in Bishkek, Kyrgyzstan for all budgets:
Luxury Accommodation In Bishkek
I have to be fair that when I suggest large, chain hotels, I get an uneasy feeling in my stomach… especially when there are so many great family-run establishments in Bishkek. I do know that many people coming to Bishkek are looking to collect points, so I am listing a few. But, if you do stay in a hotel that is a chain, please make sure you're putting your dollars into other small businesses during your time in Bishkek.
Hyatt Regency Bishkek
The Hyatt Regency Bishkek is an awesome 5-star hotel located close to the center of Bishkek. The grand hotel screams class as you enter its stunning lobby to check-in. The large, comfortable rooms are amazingly well thought out and beautifully designed. Hyatt's rooms include all the modern amenities that you would expect from a prestigious hotel. There is WiFi available throughout the hotel and in all rooms.
The facilities in the hotel are superb, with an amazing fitness center that can be used year-round. During the summer months, there is a pool available for guests to use. The hotel offers a large breakfast buffet, although it is not always included in the room rate.
There are a bar and restaurant on-site, including a restaurant serving up delicious Mediterranean food. During the summer months, there is also a delightful grill restaurant by the pool. Finish your evening off in style with a beautiful cocktail at the hotel bar.
The hotel has a 24-hour reception that will happily be able to help with whatever needs you have from luggage storage to booking tours. The city center is close by and you can easily walk to many of the spectacular sites of Bishkek.
Sheraton Bishkek
In June 2019, the Sheraton opened its first hotel in the Kyrgyz capital. The beautiful hotel is centrally located and contains some of the most modern and stylish rooms in the city. The large rooms have TVs and desks along with pretty much anything else you would need. Each room boasts an amazing view out over the city and towards the Tian-Shan mountains.
The Sheraton Bishkek is home to two restaurants, one serving up delicious local dishes along with some more international plates of food. There is also a steak restaurant where you can buy juicy steaks and watch everything be cooked freshly in front of you. The Bishkek accommodation is also an incredible spa and fitness area where you can workout or relax with one of the many spa treatments that are available. During the summer months, there is an outdoor pool that is free to use.
The location of the hotel is perfect- you can quickly reach the city center from the hotel, where you can enjoy the Kyrgyz way of life. In the evenings, you can reach many of Bishkek's best restaurants and enjoy the nightlife of the city. The hotel offers airport transfers for an additional cost.
Orion Hotel Bishkek
The Orion Hotel is a wonderful luxury hotel in the midst of Bishkek's business district. As you walk into the hotel, you will be taken aback by the pure opulence of the interior. The intrinsic design extends throughout the building including the bedrooms. The bedrooms themselves are comfy and cozy despite their somewhat ornate aesthetic, with some rooms having elaborate fixtures, such as golden headboards. The rooms come with various creature comforts and private bathrooms.
The hotel in Bishkek has an awesome restaurant where amazing chefs have been bought over from Europe to cook spectacular, modern European dishes. Spend the evenings winding down in the hotel bar that serves a great selection of drinks as well as some of the finest cigars. Alternatively, you can head to the fitness center and blow off some steam as you use the fully equipped facilities.
The location of the hotel is great if you are looking to explore the city and all it has to offer. To reach the airport, the Bishkek hotel offers an airport transfer making the 35km journey much easier, especially if your flight leaves at a crazy time in the morning.

Mid-range Hotels in Bishkek
Plaza Hotel Bishkek
The Plaza Hotel in Bishkek is at the slightly higher end of the mid-range bracket but well worth the extra cost. The lobby is made of stunning white marble and exudes luxury which continues throughout the building. The rooms are spacious and comfortable, with large beds and clean ensuite bathrooms. Each room also comes with a flat-screen TV, coffee making facilities, and air conditioning.
If you are looking to relax in the hotel in the evening, there are two fantastic restaurants. One of the restaurants serves local and European style dishes while the other focuses more on Asian specialties. There are also fitness facilities on site which can be used free of charge. To end your night, enjoy a nightcap from the hotel bar which can either be drank in the bar or the comfort of your own room.
Situated in the middle of all the action, the hotel is a great place to launch yourself into the daily grind of Bishkek. Alternatively, the helpful staff on the 24-hour front desk will happily organize tours around the city or out to the stunning Kyrgyz countryside.

Navat Hotel
Navat Hotel is a charming little hotel in the center of Bishkek. The homely hotel is bright and colorful, with the color scheme really highlighting Central Asian aesthetic. The rooms are expansive but feel warm and cozy thanks to the wooden features and detailing. Each room has a private bathroom as well as the standard appliances you expect to find in a hotel room. WiFi is available in all rooms and the rest of the hotel.
Each morning, the hotel offers a brilliant breakfast buffet that is included in the price of the room. For your evening meal, you will, however, need to venture out into the city and enjoy one of the many Bishkek restaurants available close by. After enjoying a delicious meal out, head back to the hotel to enjoy a drink at the hotel bar before putting your head down for the night.
Navat Hotel offers amazing excursions, such as hiking and cycling in some of the most beautiful natural spots in the world… or they can organize something for you to do in the city center. The reception will also be able to sort out a shuttle service to the airport for you if needed.
Smart Hotel Bishkek
The Smart Hotel in Bishkek is a well-known Bishkek hotel that focuses on comfort at an affordable price. Each room is bright and has a modern and vibrant feel that aims to provide comfort through technology. Every room has an iPad, a smart TV with on-demand movies available for free, and air conditioning. There is also an ensuite bathroom that is beautiful and clean, with free toiletries available during your stay.
On the top floor of the hotel is a lovely little restaurant with a panoramic view of the city and outdoor seating during the summer months. The restaurant serves both breakfast and dinner. The dinner menu focuses on local dishes as well as European style food. For those looking to workout during their stay, there is a great fitness center and an indoor pool that can be used year-round.
Ala-Too Square can be reached within a short walk, along with many of the other brilliant sites in Bishkek. The hotel offers bike rental that you can use to explore the city and the surrounding areas. The Smart Hotel also offers luggage storage and airport shuttle services for those who are needing to book transport to Manas Airport.

Budget Hostels In Bishkek
Apple Hostel Bishkek
Apple Hostel is probably the most popular place to stay in Bishkek and for very good reason! Located close to the western bus station (where buses go to Almaty and Issyk-kul) and close enough to the Osh Bazaar, the Bishkek hostel has various types of rooms, from dorms to private rooms and impressively a yurt in the garden that sleeps up to five people.
The rooms are clean, comfortable, and spacious. The hostel looks to promote a social and fun vibe where people are able to interact with other travels and share stories of their adventures in Central Asia. But, don't worry, there aren't drunken people running around. The travelers to Central Asia are active and have good vibes- one of my favorite things about the region.
The hostel is located slightly out of the city center with Ala-Too square about 3km away. Via the hostel, you can also book amazing activities such as horse riding or treks in the mountain. There is also a mini-market on-site as well as a gift shop where you can buy delightful souvenirs.
Apple Hostel is not merely a hostel and has really nice private rooms with insanely nice and large bathrooms. There is a large supermarket close by as well as breakfast options next door at a canteen. This is my favorite place to stay in Bishkek these days and no matter your budget, it is a fantastic option.

Capsule Hotel
Capsule Hotel is probably one of my favorite unique places to stay in the world. Instead of the standard dorm rooms, the hotel has individual capsules in one large room where you can enjoy comfort and privacy in what feels like your own little space. Each self-contained capsule is of a decent size and includes storage space, a TV, and ventilation. During the day, you can lock your capsule and keep your items secure within it.
The budget hostel in Bishkek is located close to the city center which can be reached quickly by foot (it's by the train station). There are limited cooking facilities in the shared kitchen, so you will need to eat out most nights. Luckily, there are a few places close by where you can enjoy local Central Asian dishes for an affordable price, such as the Center for Plov which is right out the door.
There is also a little mini-market located next door where you can pick up snacks and beverages. The friendly staff will happily point you in the right direction for anything you need and organize transport to the airport.
Fun fact: I was the first foreign guest to ever stay at Capsule Hotel back in 2016.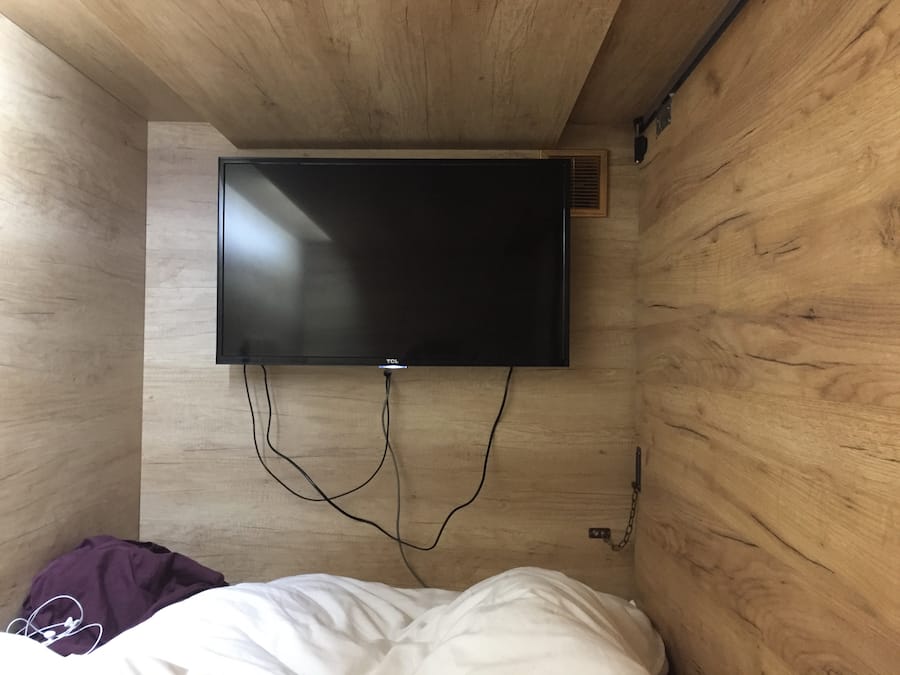 This is our guide to the best places to stay in Bishkek. If you're seeking a Bishkek hotel or hostel and you haven't been able to find anything on this list that fits you well, please contact us and we will happily give alternative suggestions. Just please do be cognizant of where your money goes when you're in Central Asia and strive to put it in family-run businesses if you can help it!
YOU MIGHT ALSO LIKE: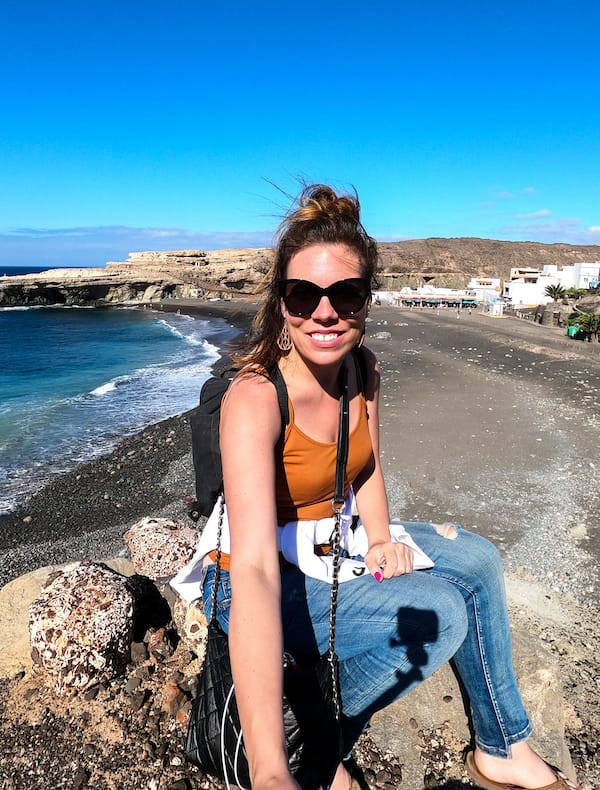 Megan is a travel blogger and writer with a background in digital marketing. Originally from Richmond, VA, she now splits her time between Frankfurt, Germany and Arctic Finland after also living in Norway, Armenia, and Kazakhstan. She has a passion for winter travel, as well as the Nordic countries, but you can also find her eating her way through Italy, perusing perfume stores in Paris, or taking road trips through the USA. Megan has written for or been featured by National Geographic, Forbes, Lonely Planet, the New York Times, and more. She co-authored Fodor's Travel 'Essential Norway' and has visited 45 US states and 100+ countries.