Are you looking for the best coffee in Almaty? This guide has some of the best Almaty cafes to put on your itinerary!
When I traveled to Almaty back in the day on my 2013-2014 trip, good coffee was limited. It was nearly non-existent. What I have learned about the Kazakh culture capital is that there is a distinct difference between a good cafe and good coffee.
Almaty does a cafe better than almost any other city in the world. These cafes have mediocre to decent coffee, tasty salads, and also double as a nightlife spot.
I never really went to bars and pubs when I lived there; you could always find me at a cafe. On the other hand, Almaty's coffee scene isn't superb. It is growing, but it still leaves a bit to be desired. You can't really blame the lackadaisical growth of specialty coffee in the city- locals love sweet, syrupy coffees.
Who am I to come in and state they should be drinking something else? Nevertheless, the first thing I did when I arrived in Almaty (when living there) was hunt down cafes with good coffee. I probably visited forty different cafes during my time in Almaty, but I can assure you that most did not have palatable coffee if you're into specialty coffee. The following cafes have the best coffee in Almaty, Kazakhstan. Please feel free to chime in with your favorites in the comments section.
DOM
Almaty's best coffee. This was the first cafe I hit up upon arriving in Almaty as I saw that they had their own roastery inside. I figured that someone in-house knew coffee if they were roasting their own beans. They certainly did and I found the baristas to be surprisingly knowledgeable for a cafe that does it all. DOM is a bar, cafe, restaurant, coworking space, meeting place, etc. It is huge and it really offers so much to customers.
The first day I went, I found the interior to be slightly pretentious and I was scared of making it my regular spot as I wasn't sure what kind of clientele it would attract. However, I found out really quickly that it was perfect. I eventually started going here daily and I even took my friends there to co-work toward the end of my stint in Almaty. I miss their tabbouleh salad and flat whites like crazy.
Go there for: any coffee. All of it is good. I usually opted for their flat white as I would make my own black coffee back at the place I was staying.
You can find DOM at Dostyk Ave 42 in Almaty. To reach DOM via the metro, take it to either Almaly or Abay. To find out more information, including their opening hours, check out their Facebook page.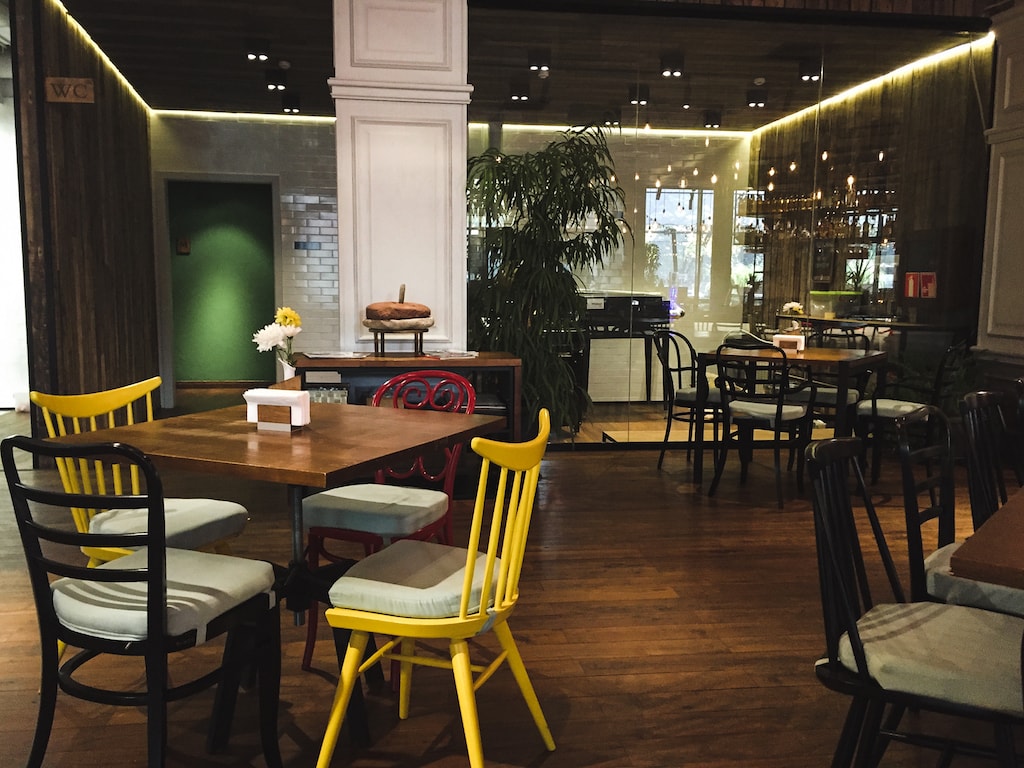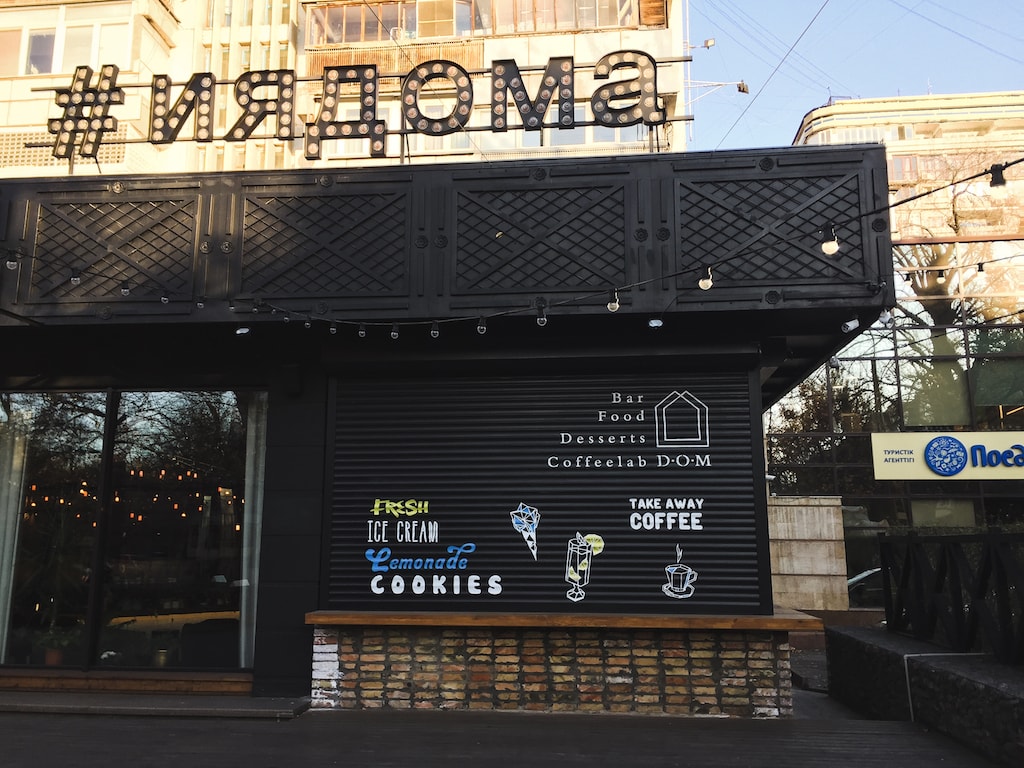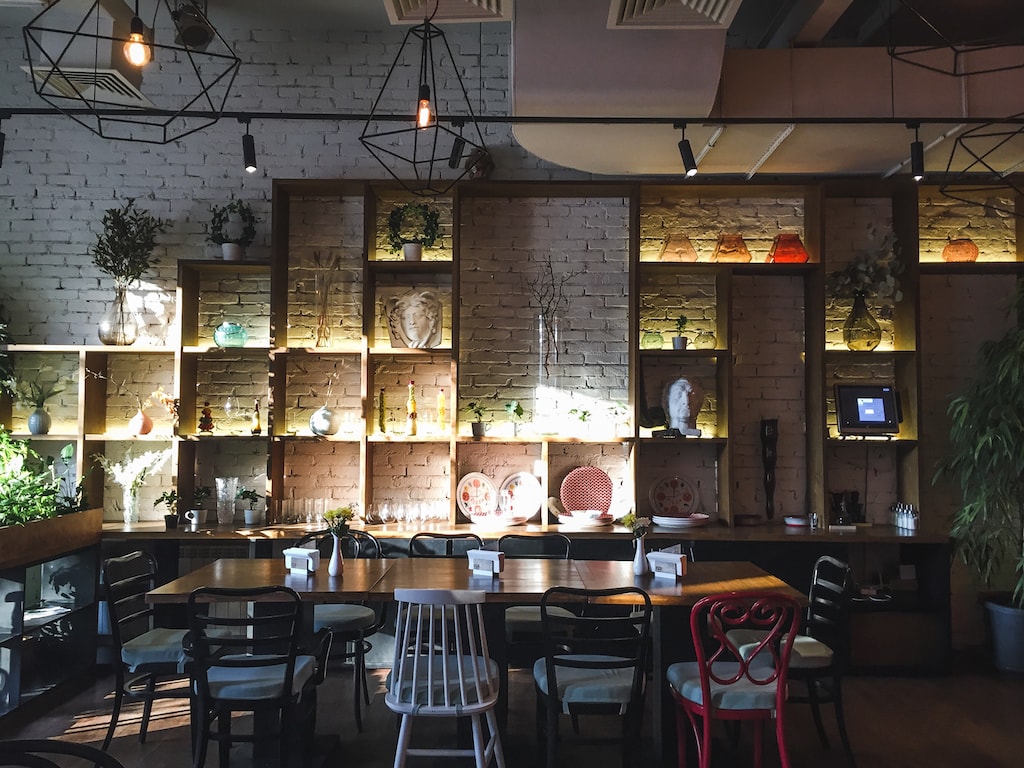 PINCH
*Will be updating this soon as I am hearing mixed information about whether or not PINCH is still open.
PINCH opened at the beginning of my time in Almaty. I actually found this cafe on Instagram as it is super "Instagrammable". Little known irrelevant fact- Kazakhs love social media and being featured in places… so you can always find the latest hip spots by searching on the good ol' IG.
I was working from cafes one day and decided to check it out as it was a bit of a trek from my usual haunts. I went inside and fell in love with the place. The design, backed by Vesna Group, is flawless and incredibly cool and colorful.
I went here numerous times while in Almaty. While their coffee wasn't amazing, it was still drinkable and I could always pair it with a crisp and fresh salad. They also have fast and free wifi. One evening, I had a meeting and I was sitting in DOM (listed above) and there was a loud party so I had to move cafes abruptly to find a quiet space to work from.
I went to Honest Coffee, which has HONESTly horrific coffee and also found HONESTly bad wifi. So I ran to PINCH, which wasn't particularly nearby, and they accommodated me in a quiet area, turned off the music, and allowed me to have my hour and a half meeting in the cafe. My friend, Jenny, was in town from the US for work and she met me afterward for a bottle of wine. Nevertheless, PINCH is a great cafe that deserves a visit if you're in Almaty.
Go there for: a cappuccino. Then stick around and enjoy a salad and beer.
You can find PINCH at Kunaev St 86 in Almaty. To reach PINCH via the metro, take it to Almaly or Zhibek Zholy. To find out more information, including their opening hours, check out their Facebook page.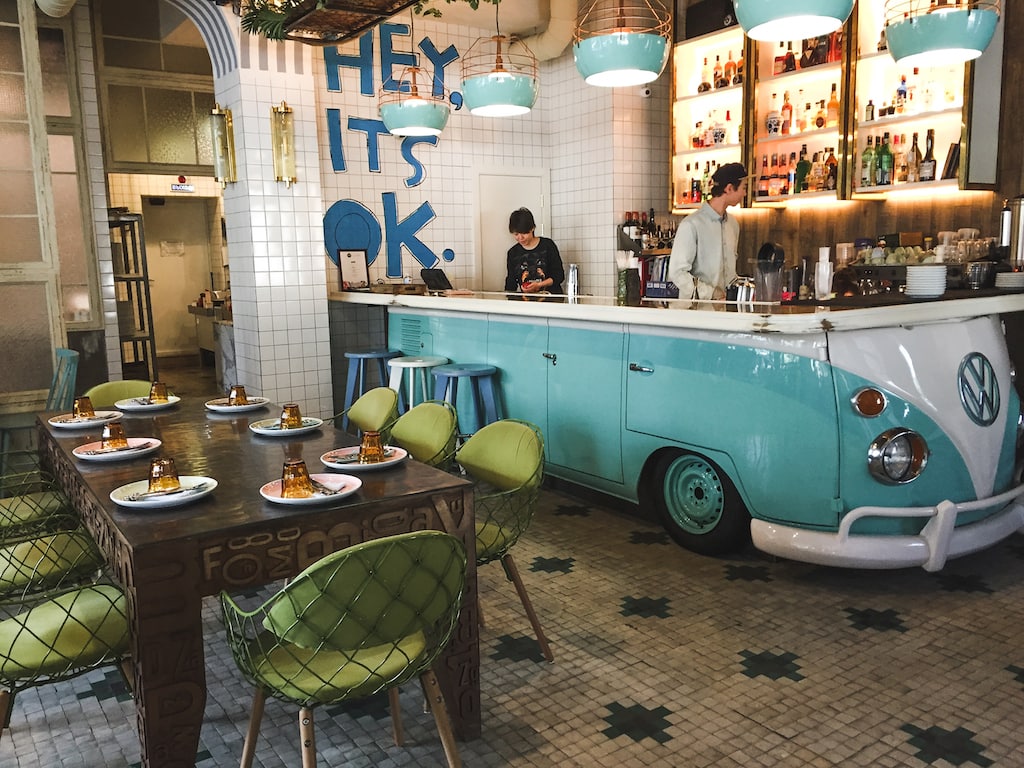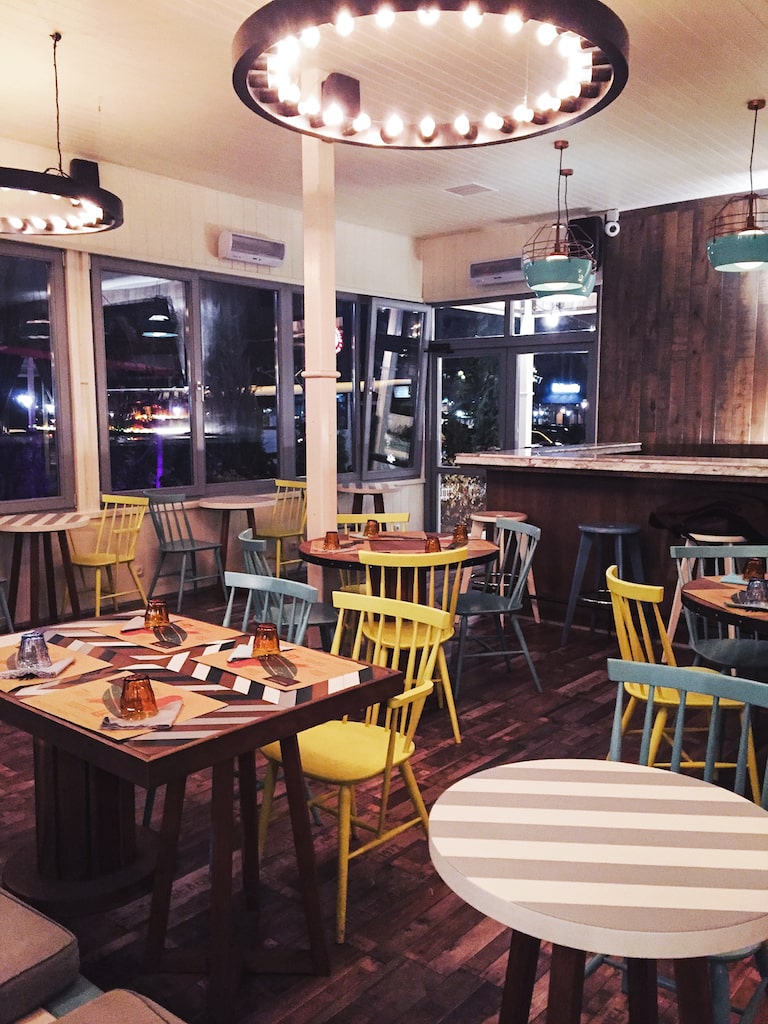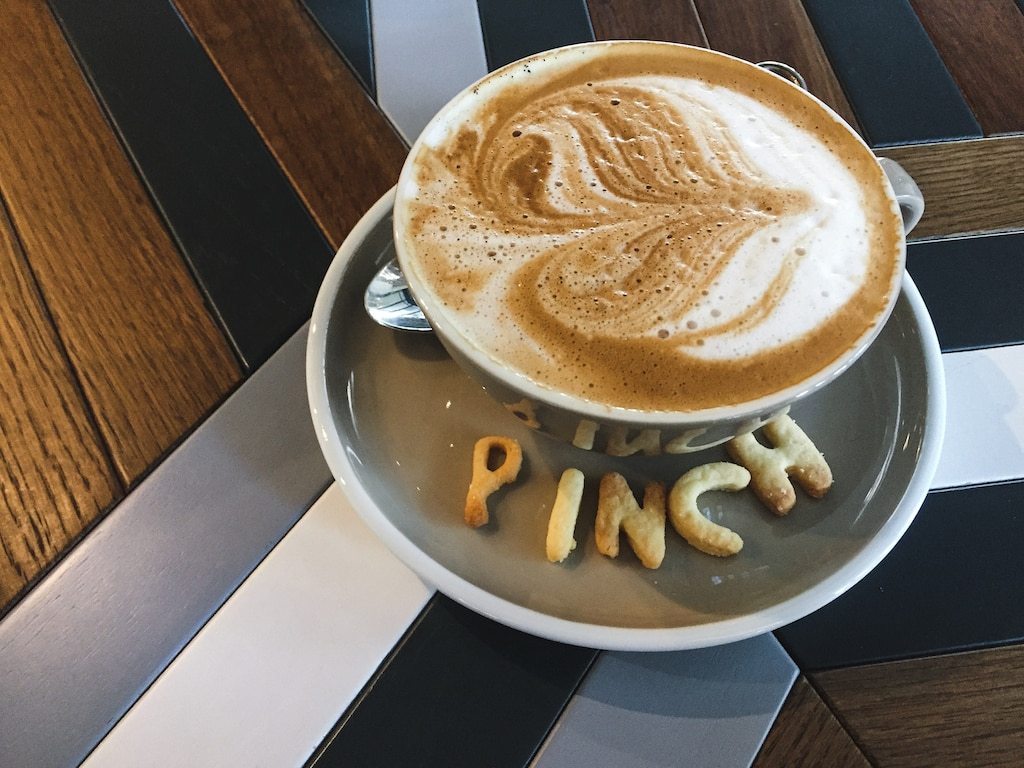 Urban Coffee
This cafe is my second favorite for tasty coffee in Almaty. Located on Satpaev, Urban Coffee has a cool interior, fast wifi, and really delicious food. While DOM ended up closer to me when I moved locations in Almaty, Urban Coffee was my hotspot initially as it was located close to my office and where I was staying.
The decor is a bit edgy and a bit rustic. There is also a wall with comic characters and superheroes that add a pinch of personality to the cafe. Kazakhs really have a knack for being ingenious when it comes to design, let me tell you.
I always ordered a cappuccino here and it came with very little foam. I'd like to think it was more like a flat white than a proper cappuccino, and that made me happy. They also have a really tasty beetroot salad with Danish feta that I always ordered when there.
Go there for: a cappuccino. Enjoy a beetroot, apple (Almaty is the home of apples, ya know…), and Danish feta salad for me!
You can find Urban Coffee at Satpaev St 4a in Almaty. To reach Urban Coffee via the metro, take it to Abay and walk up the hill toward the mountains a bit. To find out more information, including their opening hours, check out their Facebook page.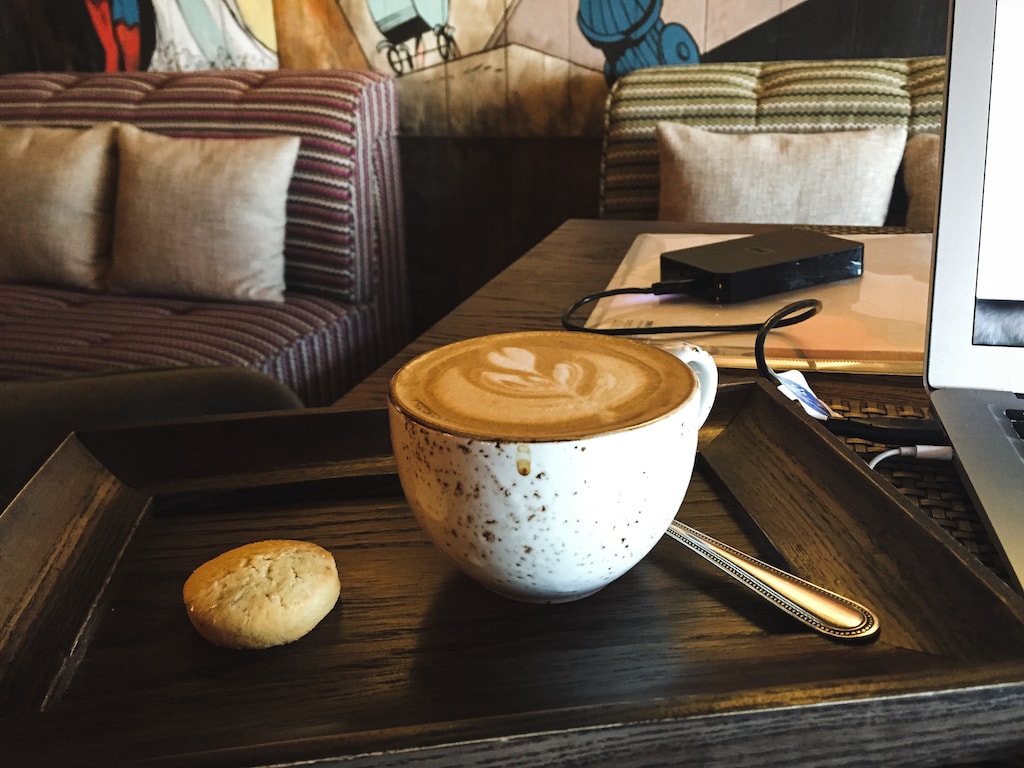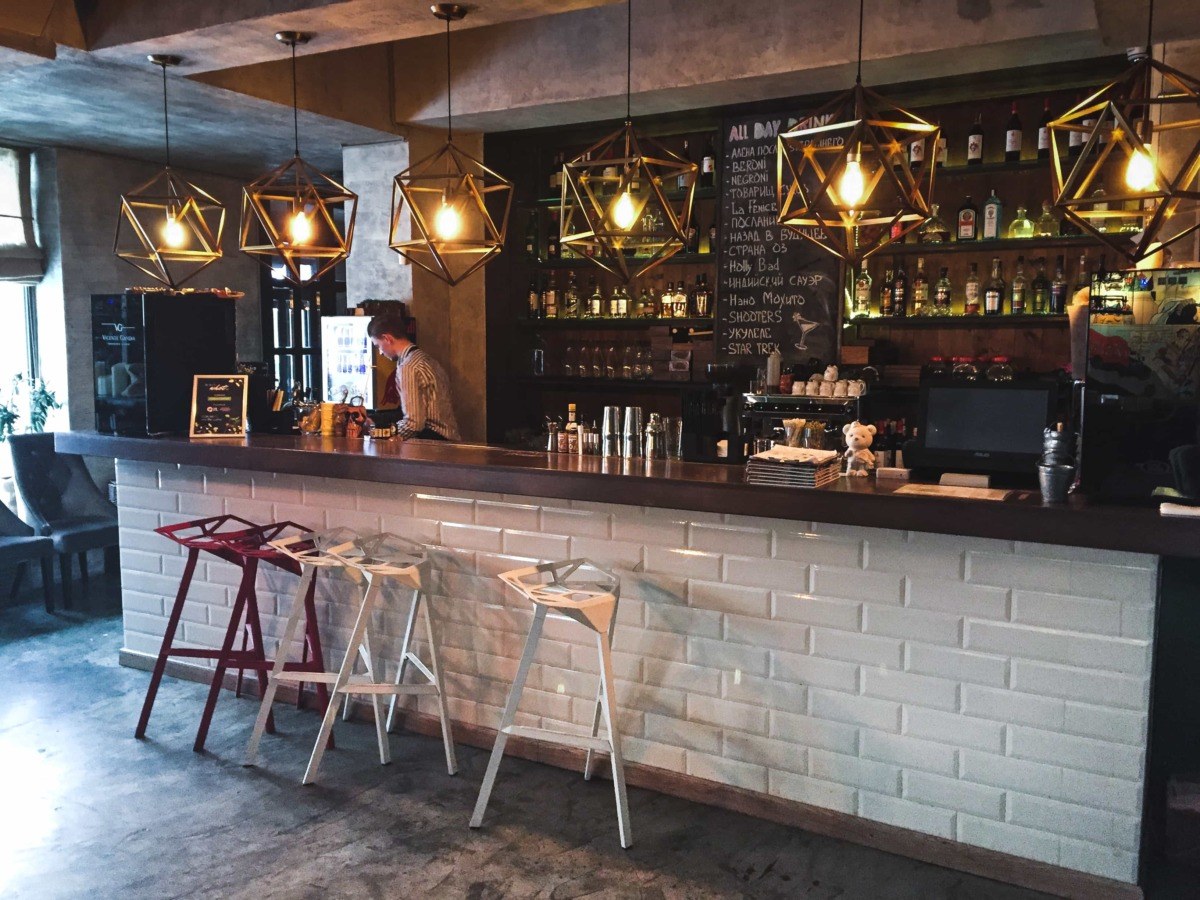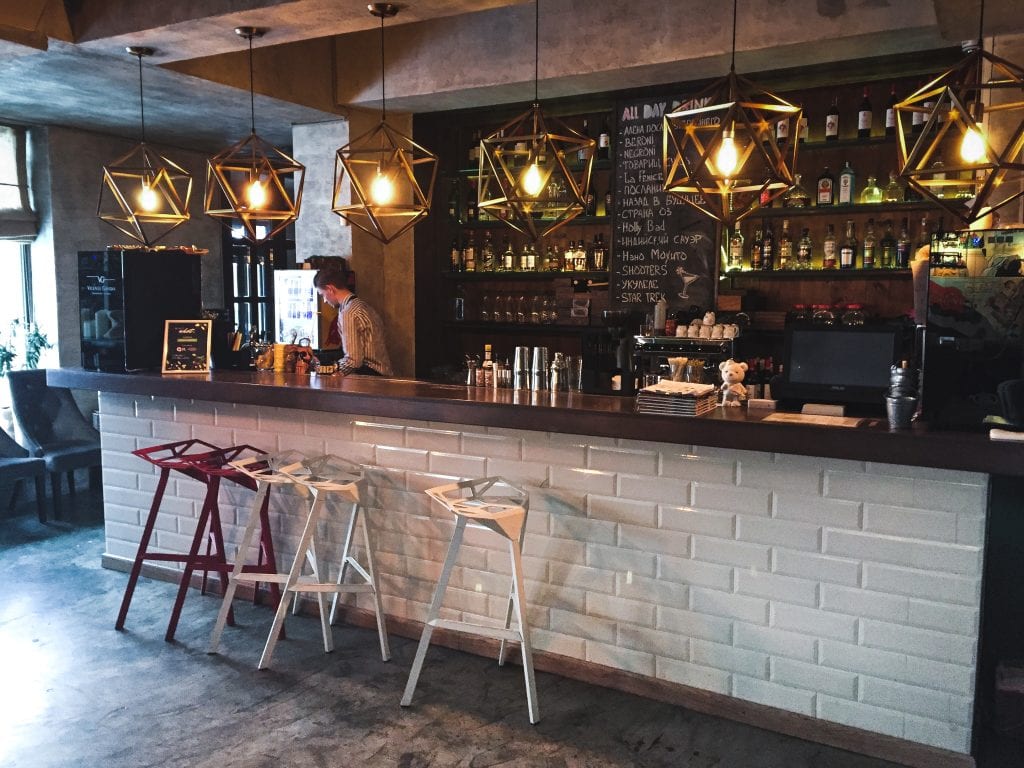 Bowler Coffee Roasters
* I have seen been to Bowler a few times and this is a sensational place! GO THERE!
I am so ashamed to say that I never made it here. I passed it frequently based on its proximity to my accommodation, but I was always in a hurry and never had a chance to pop in. I am simply placing it on here as I have heard from several people that they have good coffee. I will be checking it out next time I am in Almaty for sure.
You can find Bowler Coffee Roasters at Kabanbai Batyr St 65 in Almaty. You can reach Bowler by taking the metro to Almaly. To find out more information, including their opening hours, check out their Facebook page.
Social Coffee
I contemplated putting Social Coffee on this list. While I think their coffee is better than average, it was terribly inconsistent when I went there on the few occasions. However, I do recommend Social Coffee to cafe lovers as the cafe is so quintessential Almaty it hurts. It is pleasantly decorated, sells decent food and drinks, and has fashion shows on TV screens. While this may sound mad to some, fashion shows on TV screens in cafes is pretty standard for Almaty.
I have seen this in bars and pretentious clubs in other cities, albeit never in cafes. But in Almaty, you get to watch pretty guys and gals strut their stuff down the runway while you sip on an espresso, or eat a curry. Yep, my favorite Indian restaurant shows fashion shows too. Anyway, Social Coffee is a cool place for cafe lovers to check out.
Go there for: the cappuccino. Then grab a pretentious cocktail and channel your inner Naomi Campbell.
You can find Social Coffee at Satpaev St 10 in Almaty. You can reach Social Coffee by taking the metro to Abay and walking up the hill to Satpaev toward the mountains. To find out more information, including their opening hours, check out their Facebook page.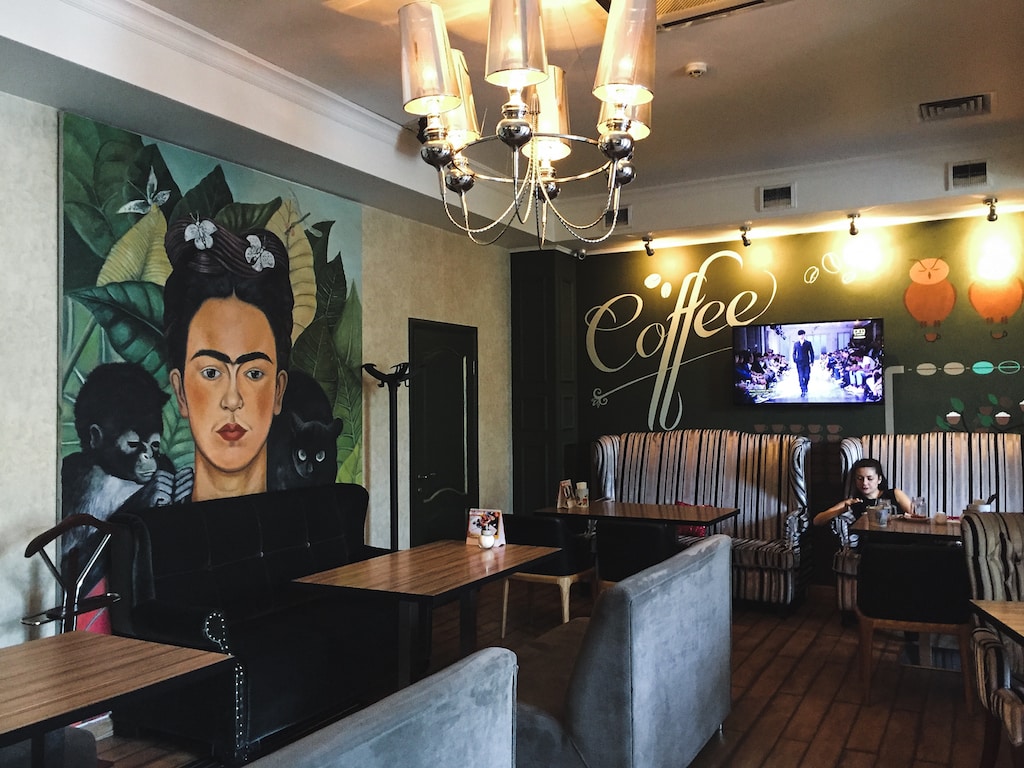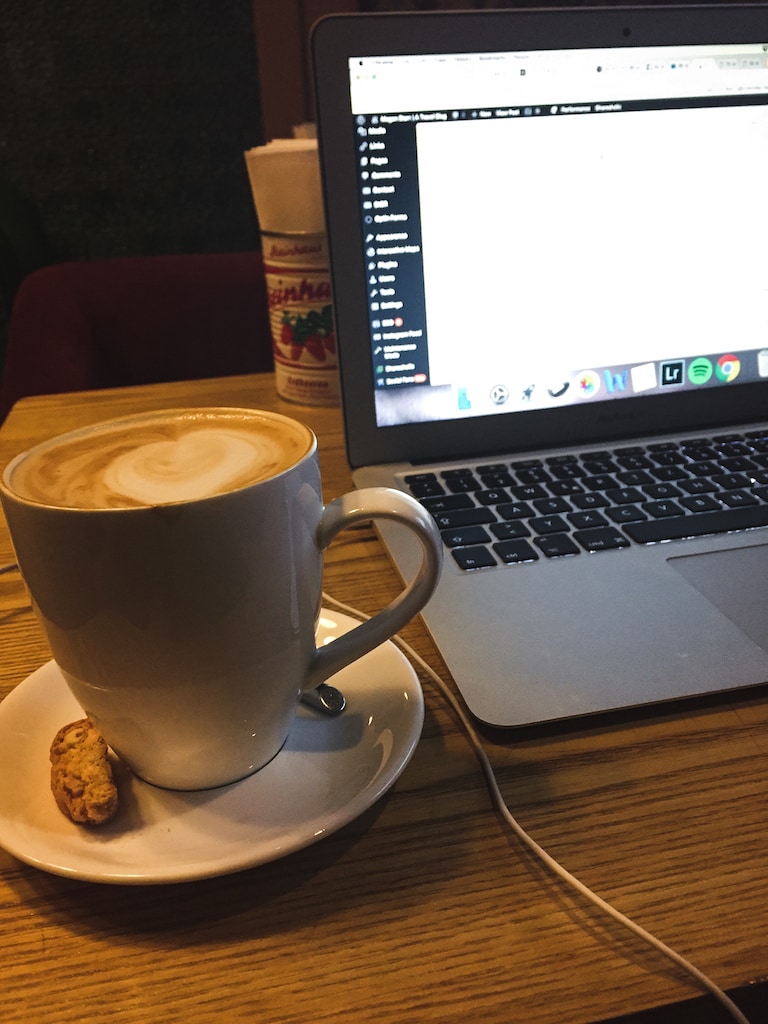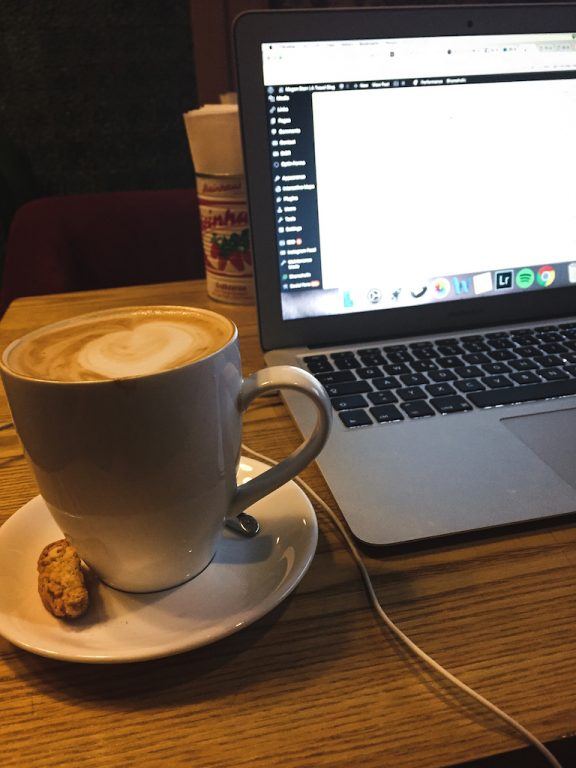 JumpinGoat Coffee
I heard about this place from a friend of mine and decided to take a journey all the way over to Baikonur metro station to check it out. It is located underground and is a small and practical little cafe. They just opened a new location across the city (Panfilava 110 corner of Buganbi Batir), evidently, which I am sure makes just as tasty coffee as the original.
JumpinGoat is owned by an American from Georgia who I had a blast chatting with when I stopped by when living there. His goal was to capitalize on a gap in the market for good coffee in Almaty. The city is saturated with similar style cafes, but really was just missing that place to get a delicious to-go coffee. Job well done, JumpinGoat.
Go there for: a black to-go coffee. They offer many filter and pourover options.
You can find JumpinGoat Coffee at Baytursynov St 78/1 in Almaty. To reach JumpinGoat, just take the metro to Baikonur station and it is right as you exit the station, but still underground. You can't miss it. To find out more information about them, including their opening hours, check out their Facebook page. Sadly, I have no pictures of my coffee at JumpinGoat.
Double A Coffee
I stumbled upon Double A Coffee when I was going underground to the Zhibek Zholy metro station with my partner (he came to visit) during a major Almaty blizzard.
I was cold and craving some caffeine, so I decided to give this small stand in the metro station a go and hoped that they could at least provide me with a black coffee that wouldn't be worthy of a premature visit to a trashcan.
I must say that I was really impressed with their Americano. It was served to me by the sweetest girl who was eager to practice her English with me. If you're at Zhibek Zholy and in need of a cup of joe, grab one here!
Go here for: their Americano.
You can reach Double A Coffee at Panfilov St in the Zhibek Zholy metro station in Almaty.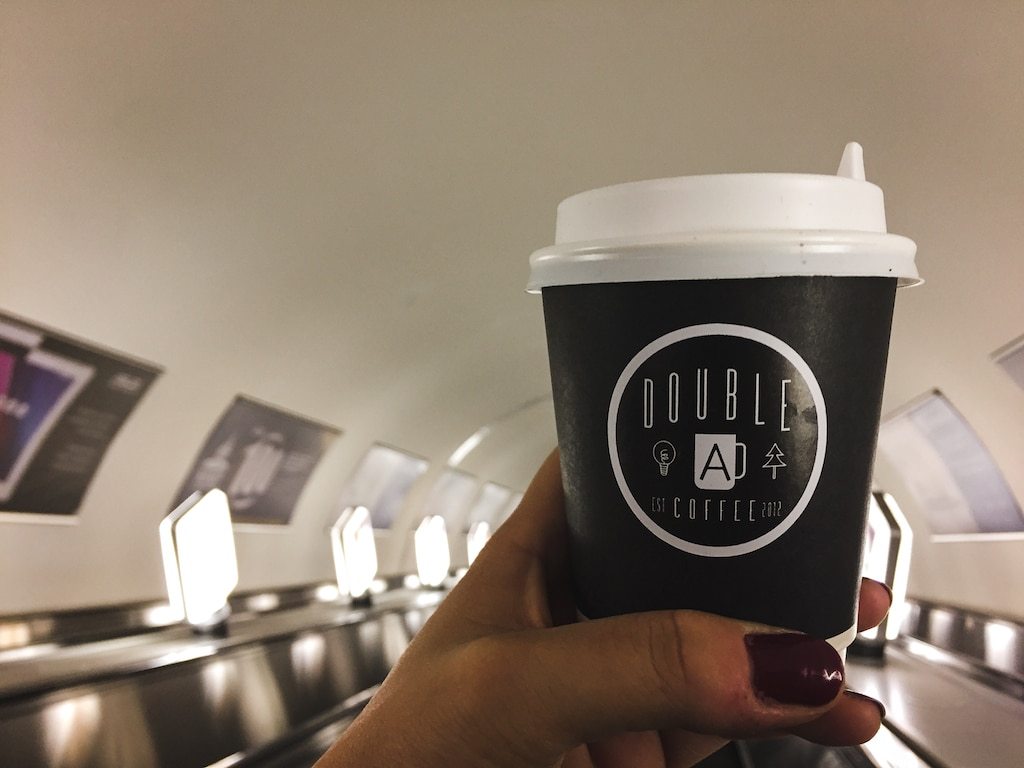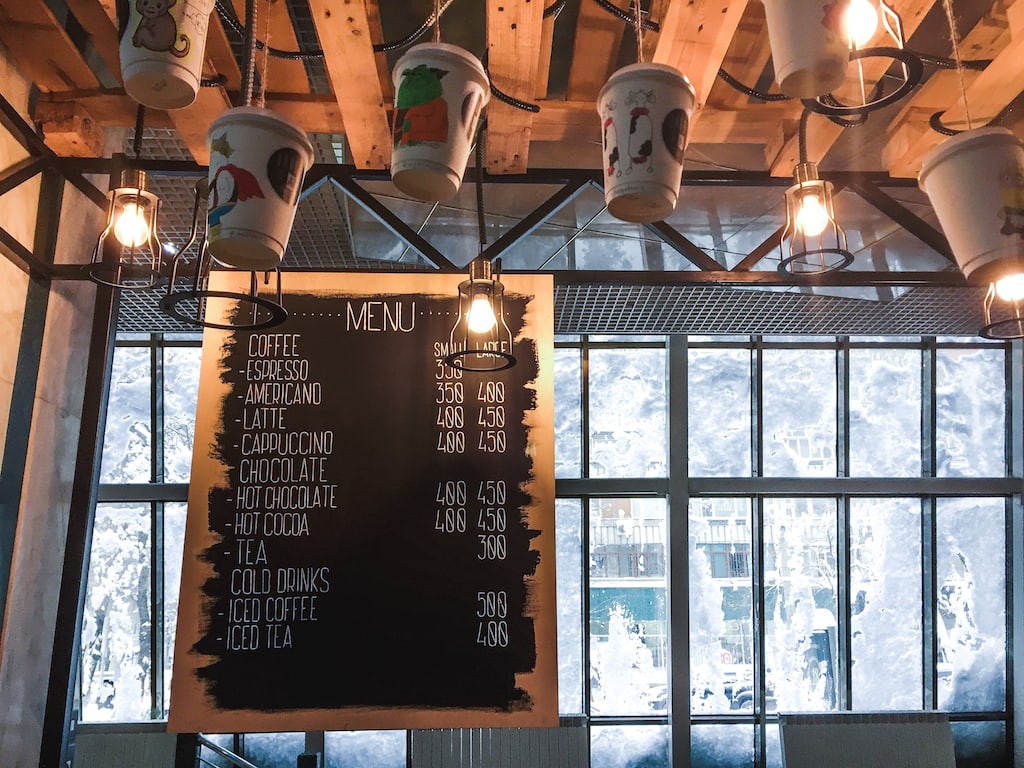 Almaty has a vibrant cafe scene… and while the specialty coffee scene is a bit behind, you can still find a good cup of coffee in Almaty. Not every cafe listed above is a hub for specialty coffee, on the other hand; some merely just offer good coffee or a great experience. While everyone has their favorites, I can assure you that I did try well over forty cafes when in Almaty.
Some of the ones that were suggested to me were Sova, Nedelka, Coffeedelia, Traveller's Coffee (actually the worst coffee I have ever had in my life), Coffeeroom, Milk and Honey, Honest Coffee, Double Coffee, My Cafe, Daily Coffee, Cafeteria, Coffee Inn, United Coffee, Central Cafe, Biskvit, and many, many more.
I tried all of those listed and I really loved almost all of them as cafes, but the coffee was really sweet or not the main attraction (except at Sova). In fact, I tried many of them on my first trip to Almaty a few years back before moving there years later.
Almaty is changing and getting hipper by the day. More and more cafes are opening their doors and I expect to grow this list on my next trip to the city. If you have any suggestions, please throw them in the comments section! I will soon be coming out with a cafe guide to the city which will include a variety of places, regardless of how I felt about their coffee.
Click here for my one day in Almaty itinerary.
Note: When I am on the road, I always bring a Keep Cup with me and an Aeropress with all of its accessories. While I love supporting local cafes and independent businesses, it can get expensive after a while if you travel as much as I do! You can shop my travel coffee kit below, including stainless steel straws for cold brews.