My first experience with a Soviet sanatorium was back in Sukhum, Abkhazia in 2013. I had booked a place on Couchsurfing to stay that ran me $1 (free accommodation was illegal at the time in Abkhazia so the hosts were mandated to charge something) and upon my arrival in the city, I was unable to figure out how to get to their place.
Frazzled and on the verge of checking into an actual hotel for $100, I eventually found a taxi driver that could make the phone call to the host to get specific location information (Georgian SIM cards don't work in Abkhazia). My host told the taxi driver to take me to the sanatorium and she would meet me outside and drive me to her place. The friendly man dropped me off and I waited for a while before she arrived.
Three and a half years later, I found myself back at a Soviet sanatorium, however, this time it was 77 kilometers outside of Bishkek, Kyrgyzstan at a place called Issyk-ata.
For those of you unfamiliar with sanatoriums, they are establishments that deliver medical treatment for people who are convalescing or suffer from a chronic illness. The Soviet Union took this idea and concept very seriously and it is reflected in the many sanatoriums they built or continued operating.
Every Soviet sanatorium is a little bit different, but most utilize the local area's natural resources and offerings. Issyk-ata is famed for its hot springs that offer healing properties to visitors. It is also located outside of Bishkek enough to experience pristine mountain air and not the dust and grime that incessantly plagues the city.
History of Issyk-ata and Its Hot Springs
Issyk-ata sanatorium was built in 1891 and was controlled by the Jeti-Suukskyi department of the Red Cross until 1917. The first mention of the hot springs and area dates all the way back to the second or third century BC and there are Buddha carvings in rocks in the region that prove its history.
Known as Arashan to locals, Issyk-ata sits at about 1775 meters above sea level right at the foot of the Tien Shan mountains in the Chuy Valley. This sanatorium, one of Central Asia's most notable and oldest, specifically was and still is currently in use as a treatment center for bone and muscle ailments, esoteric gynecological cases, and radiation illnesses that followed the disaster at Chernobyl.
Many treatment programs here rely on the hydro-sodium thermal water and nutrient-rich peat mud. The crystal clear water is said to have magical healing properties despite its sulphuric taste and smell.
During World War 2, Issyk-ata was used as a treatment center for soldiers. Overlooking the dining hall area is a large hill that was used as a mass grave for soldiers and civilians that perished during this time. In 1957, Issyk-ata went from being a seasonal sanatorium to being open year-round.
Today, Issyk-ata has the capacity to host 800 visitors yet I highly doubt they even book an eighth of that. The area is home to quite a bit of flora such as sea buckthorn, mountain ash, wild rose, barberry, and other bush berries, all of which are vitamin-rich and used in spa settings for their own healing and health properties.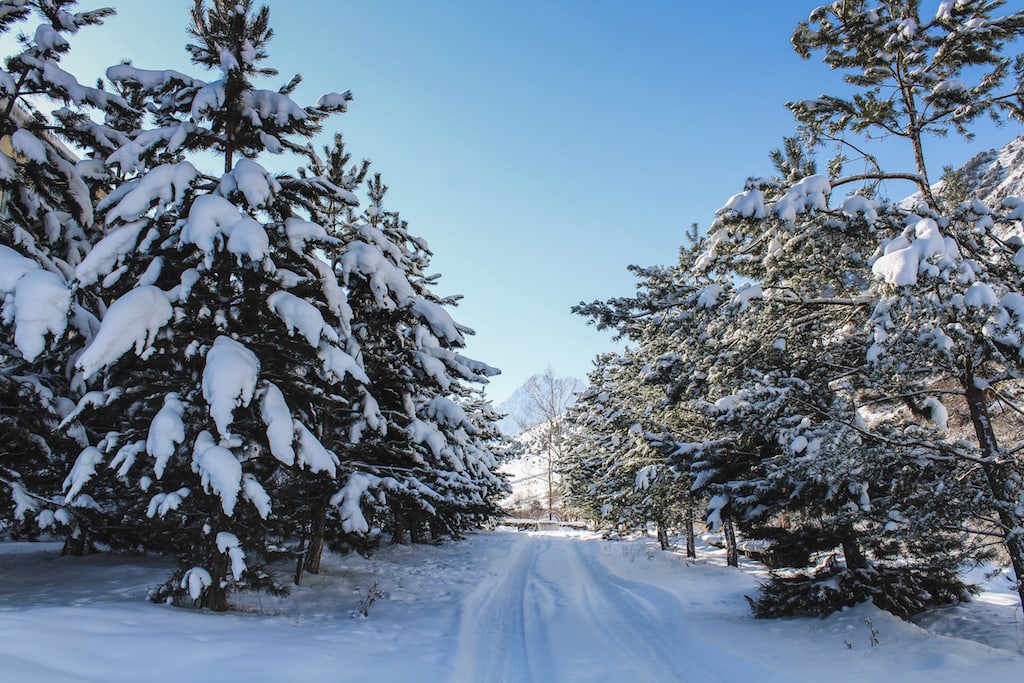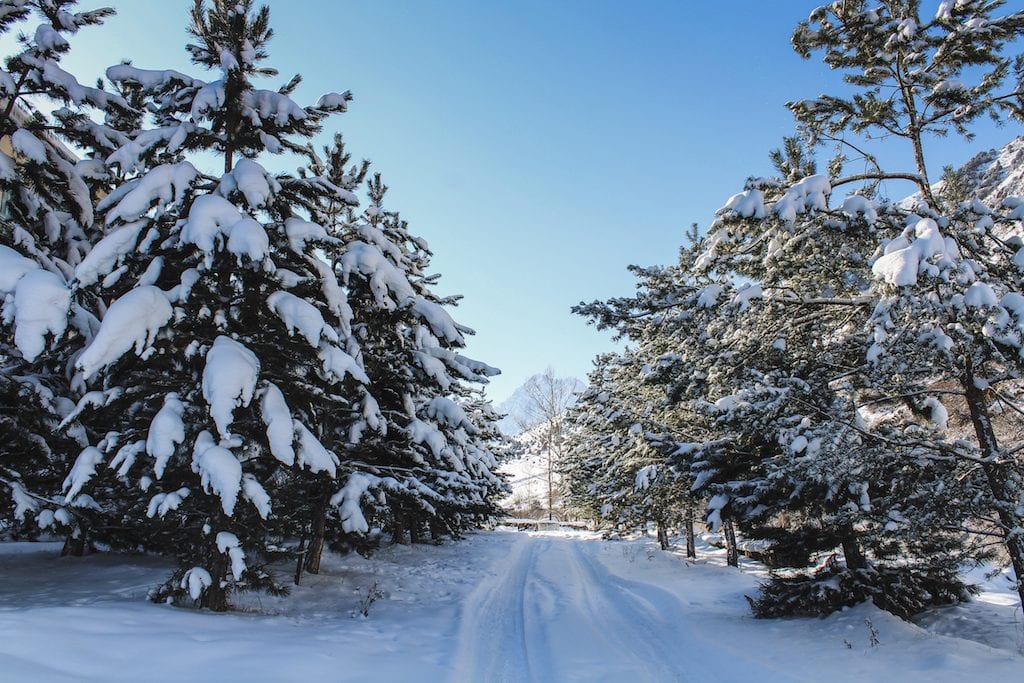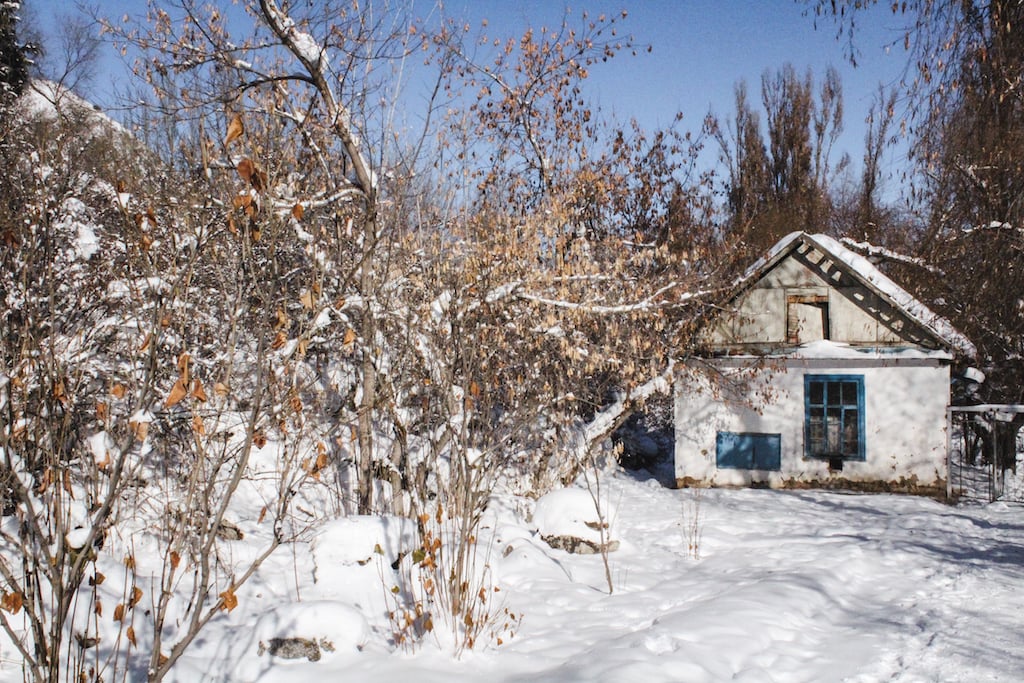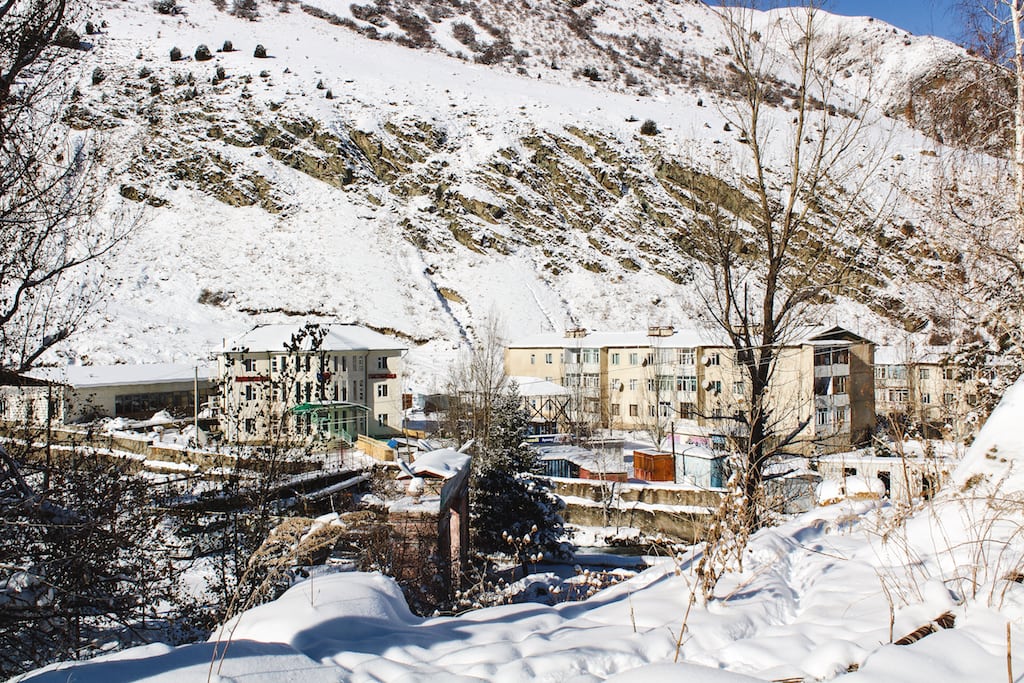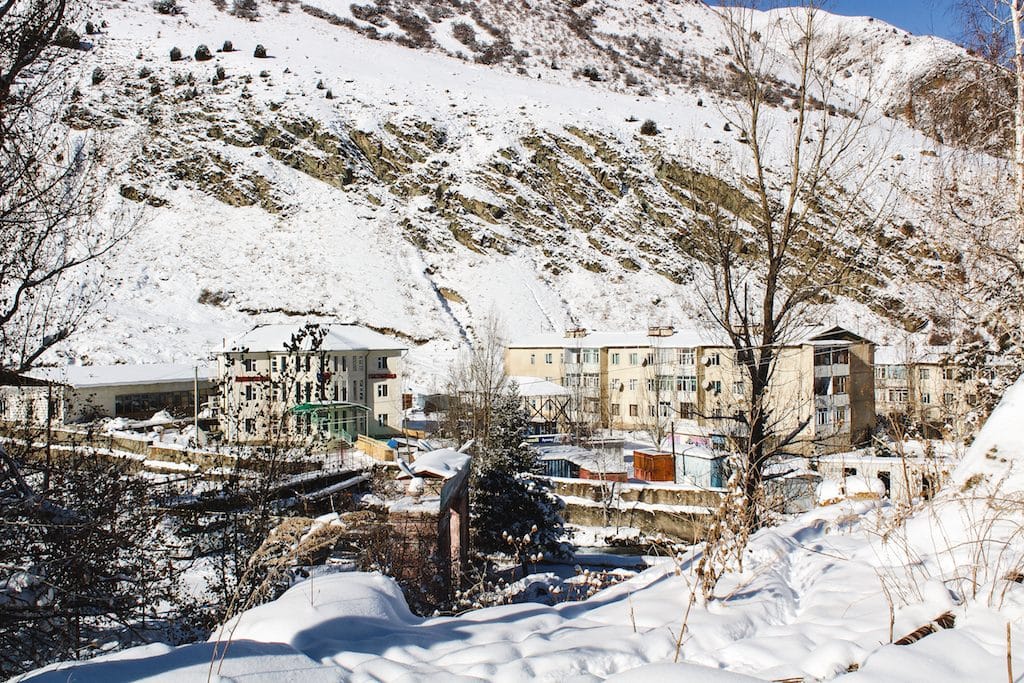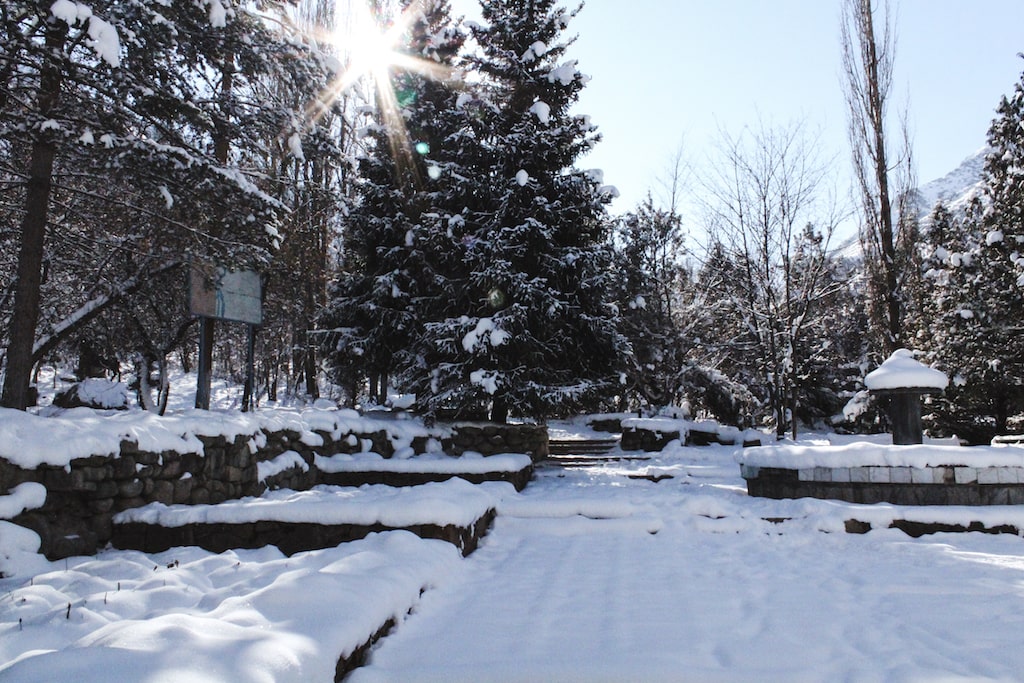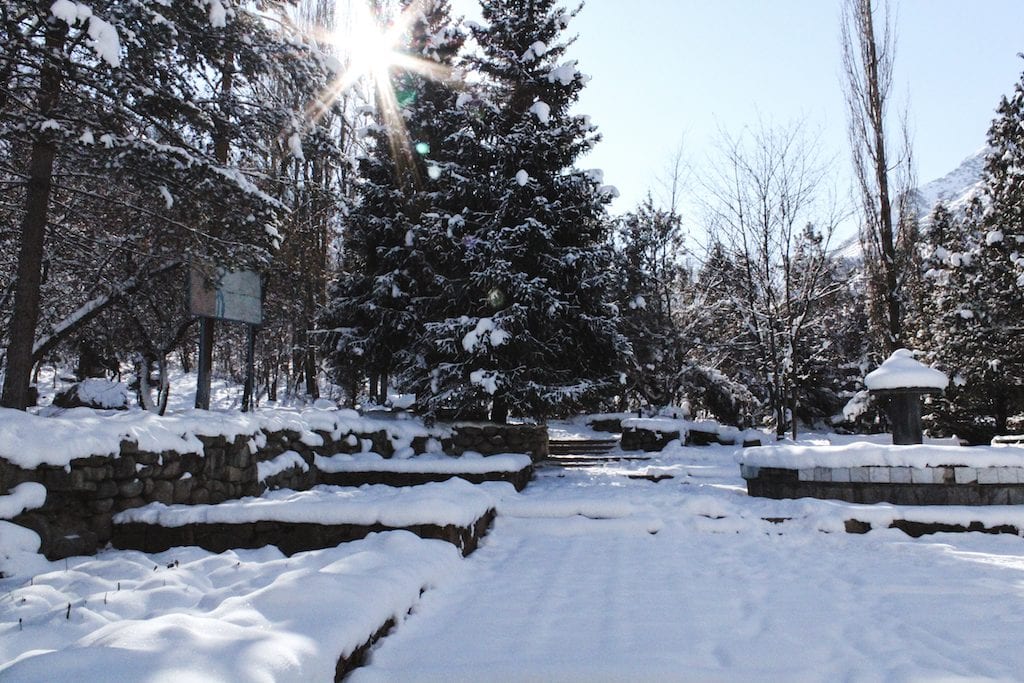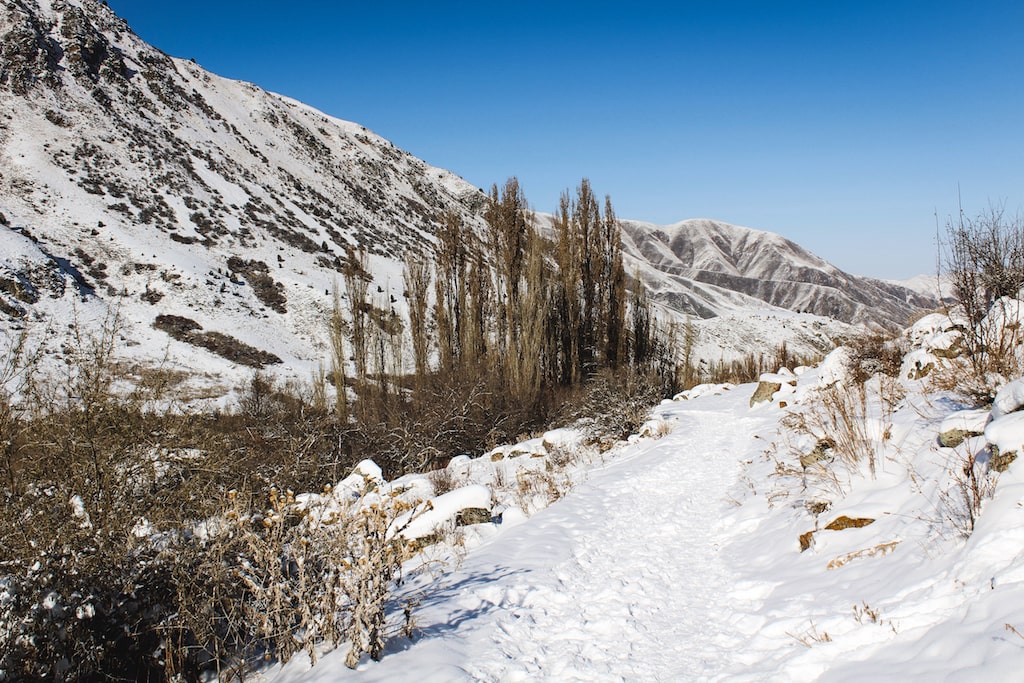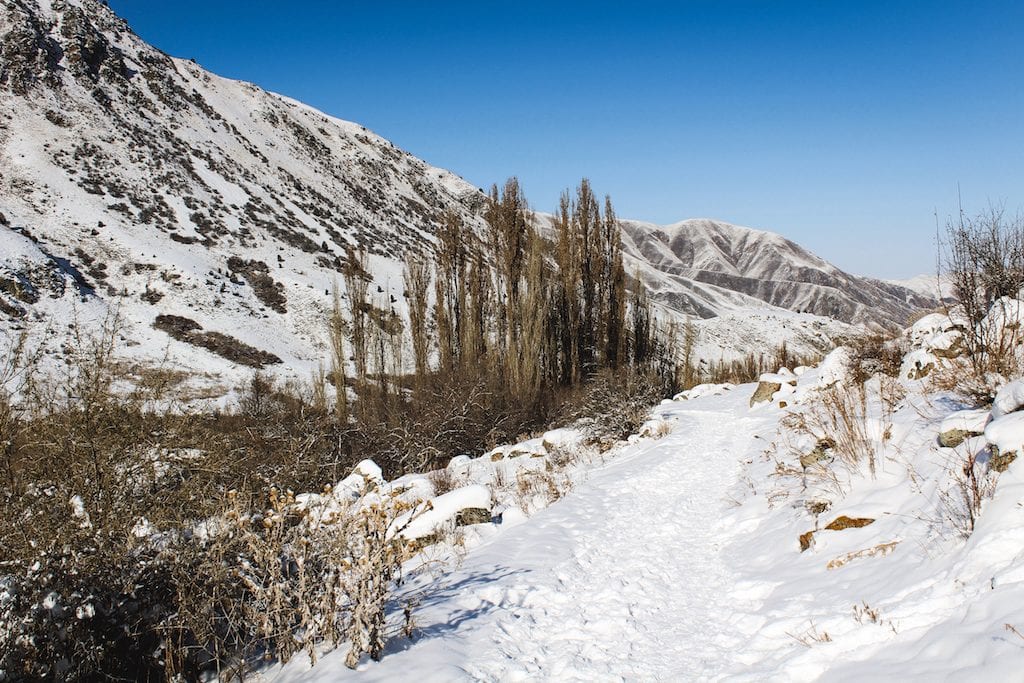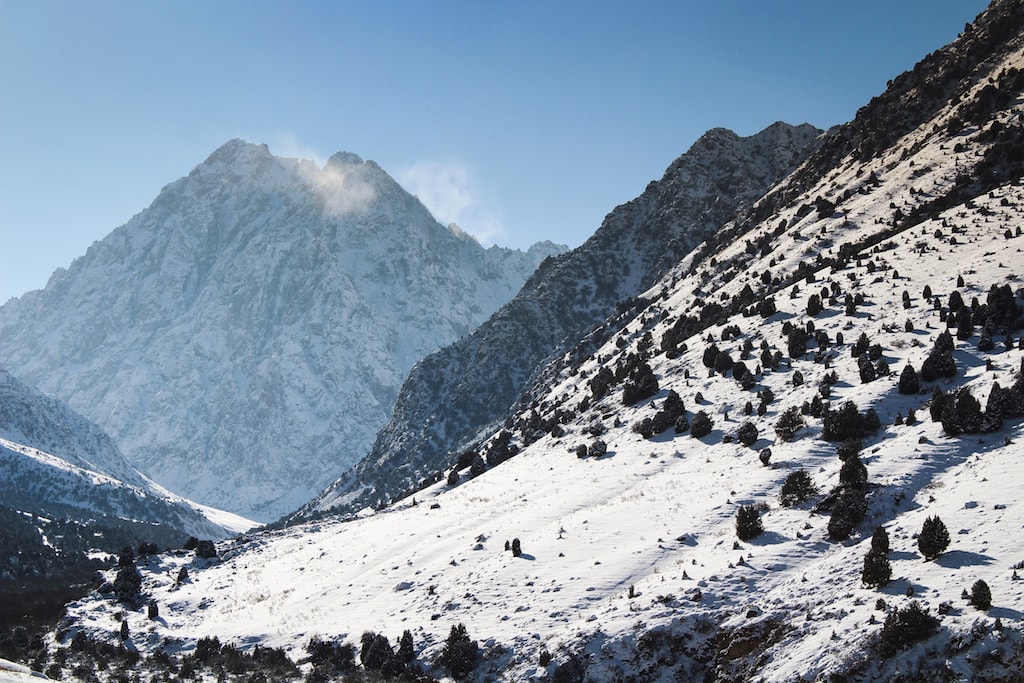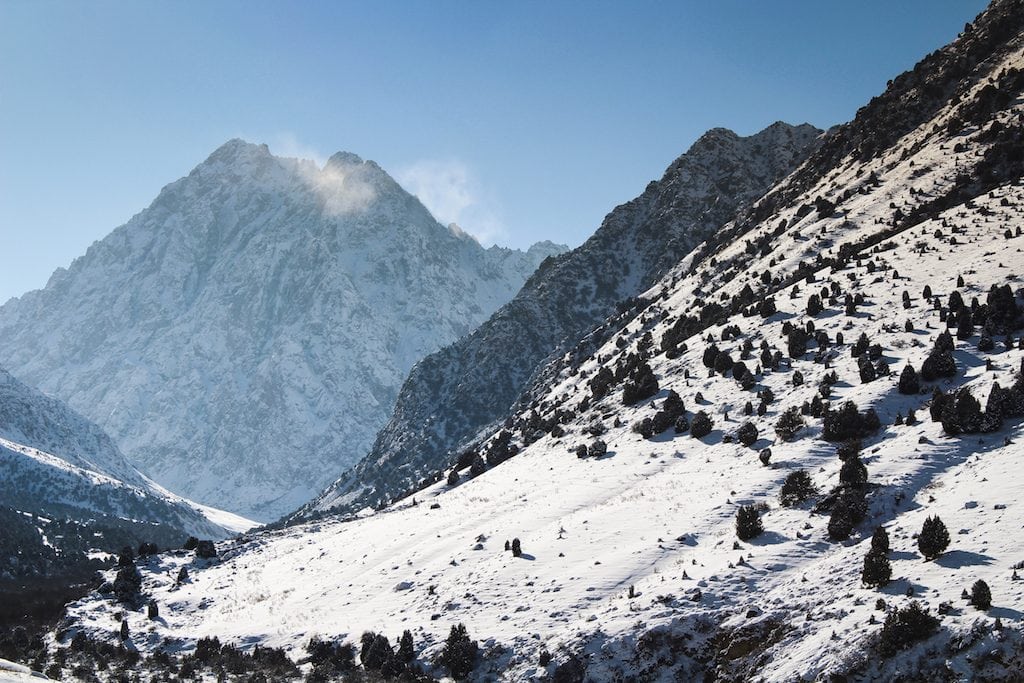 My Day Trip to Issyk-ata from Bishkek
I ended up at Issyk-ata after nearly exhausting all other day-trip options from Bishkek over my many jaunts to the Kyrgyz capital.
I knew Issyk-ata existed, but it wasn't until my partner came to visit me during my three-month stint in Central Asia that I decided to actually make the effort to go out there. We set off for Issyk-ata mid-morning and decided to just grab lunch upon arrival.
It took around two hours for us to catch the marshrutka and arrive at Issyk-ata. Upon arrival, we scoured the area for a restaurant, bar, or anything offering a hot bowl of soup and a beer. To our surprise, there was nothing.
We asked around to ten different people about where we could grab a bite to eat and every single person told us something different and pointed to various nearby buildings.
After two hours of investigating and hunger pains so bad that I was even willing to put a piece of dill in my mouth (okay, they weren't that bad), we sucked it up and walked into the grocery store and bought two Snickers bars that were well past their expiration date.
The shop had no bread (at the time), no food, nothing. It was a barren and pathetic excuse for a grocery store considering people were overnighting in the area. Lesson learned.
While we had searched around for food, we ended up inside of a large building that was locked, yet had doors and windows so broken that we were able to sneak inside. One person had told us that there was a restaurant inside of this building.
We found nothing of the sort and the unkempt place looked like it had been left abandoned for some time. This was undoubtedly the culture center for the resort. However, on one wing of it, we found a billiards bar that was closed but left a door unlocked.
Due to the immediate gust of heat thrown into our faces, we knew that the billiards place was not abandoned, but perhaps just closed at the time.
**After a little research, I discovered that this cultural center once had its own library and 400 seat auditorium, amongst other things.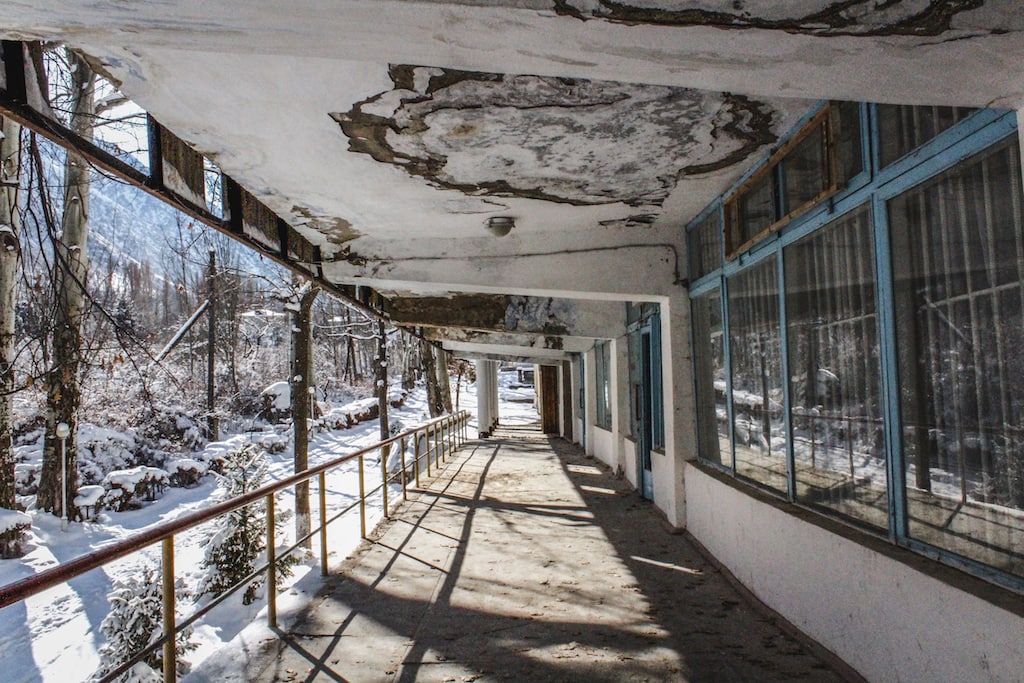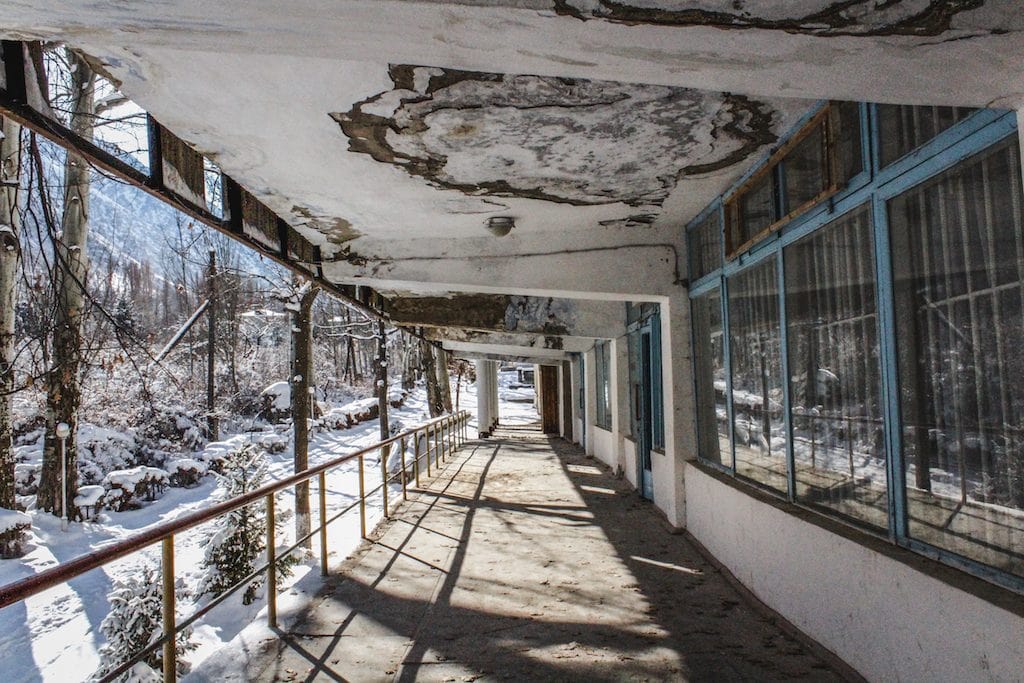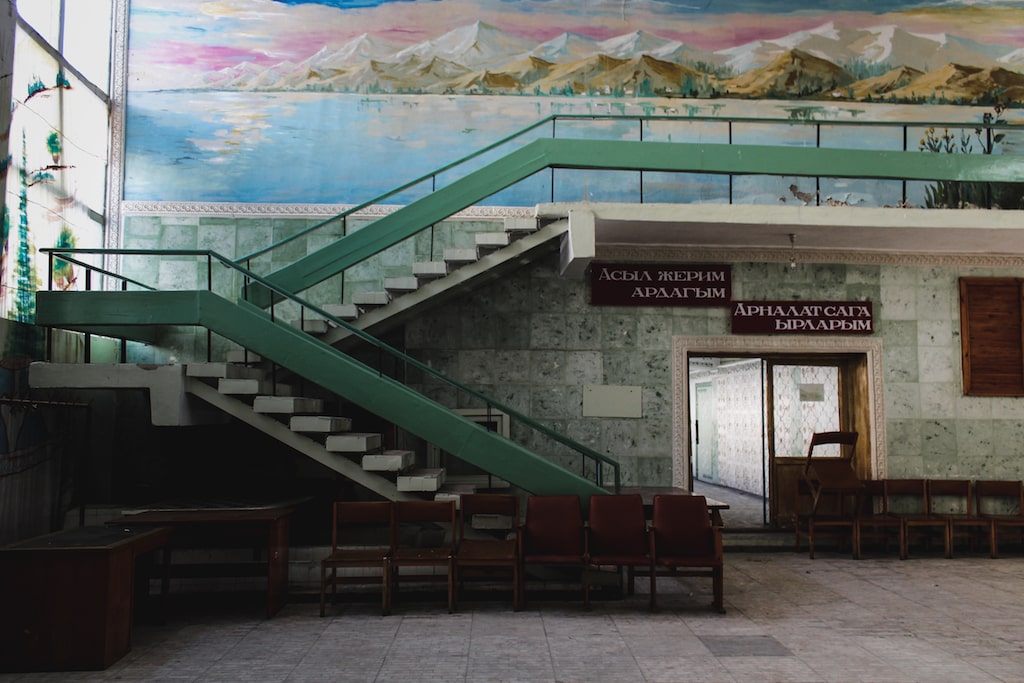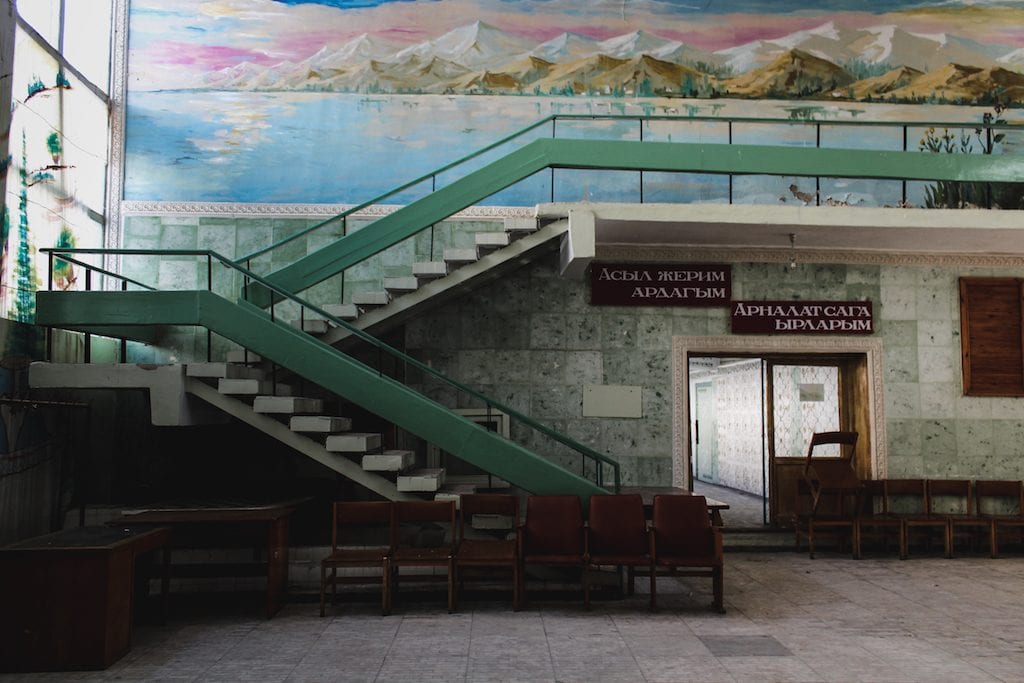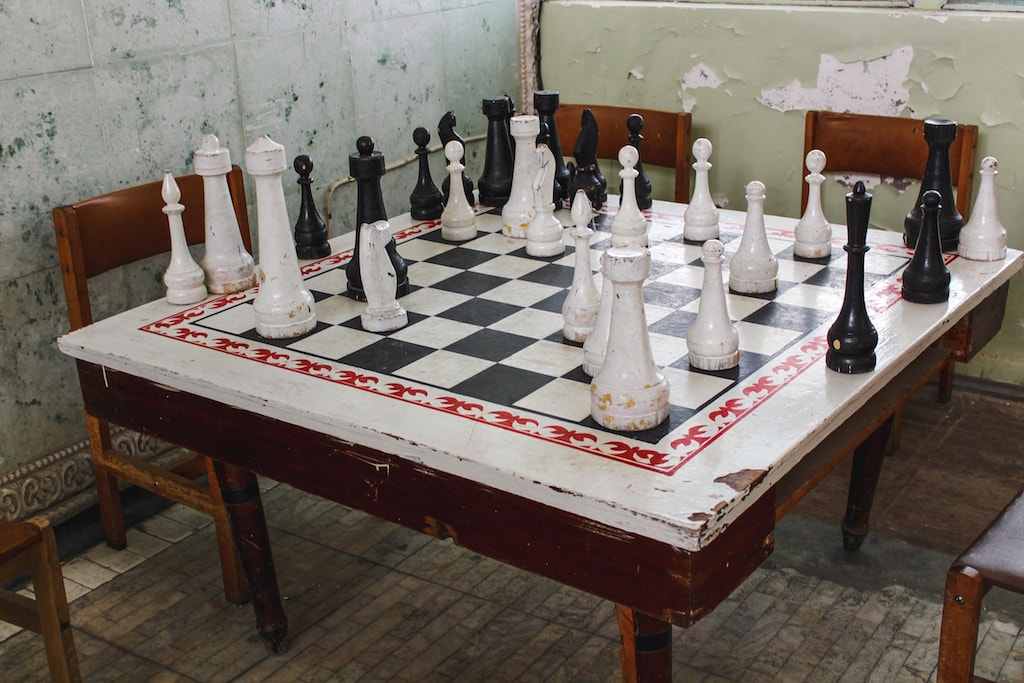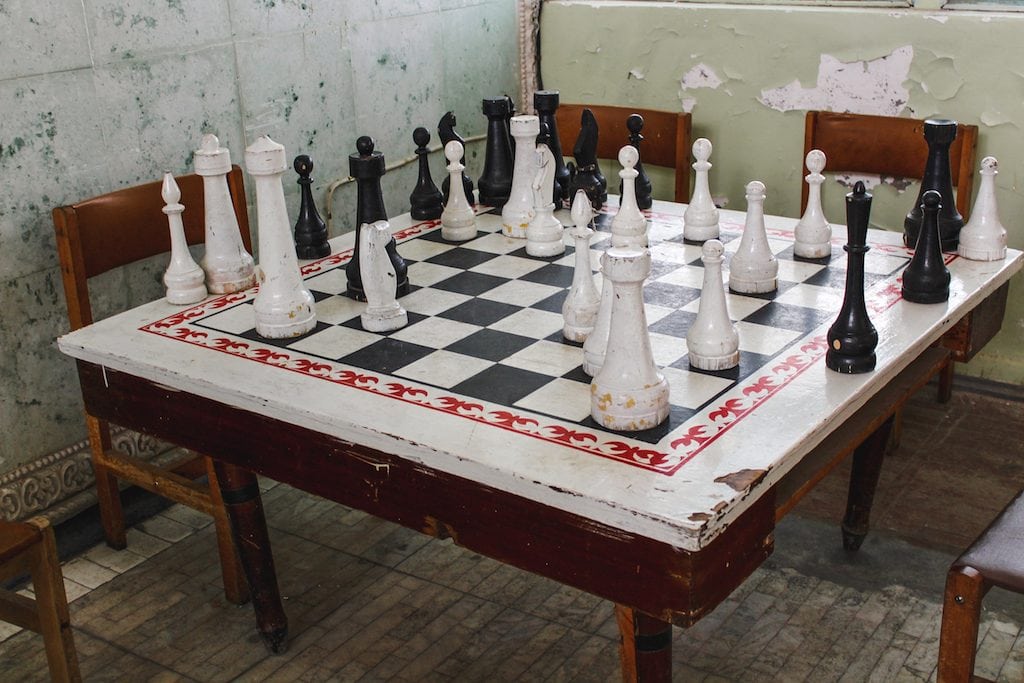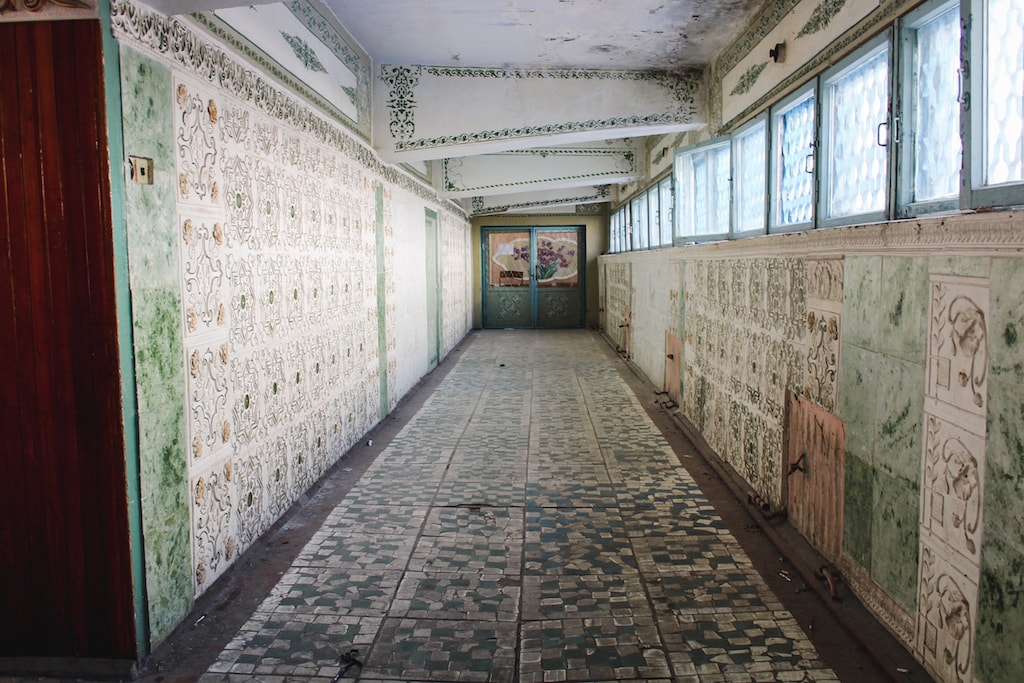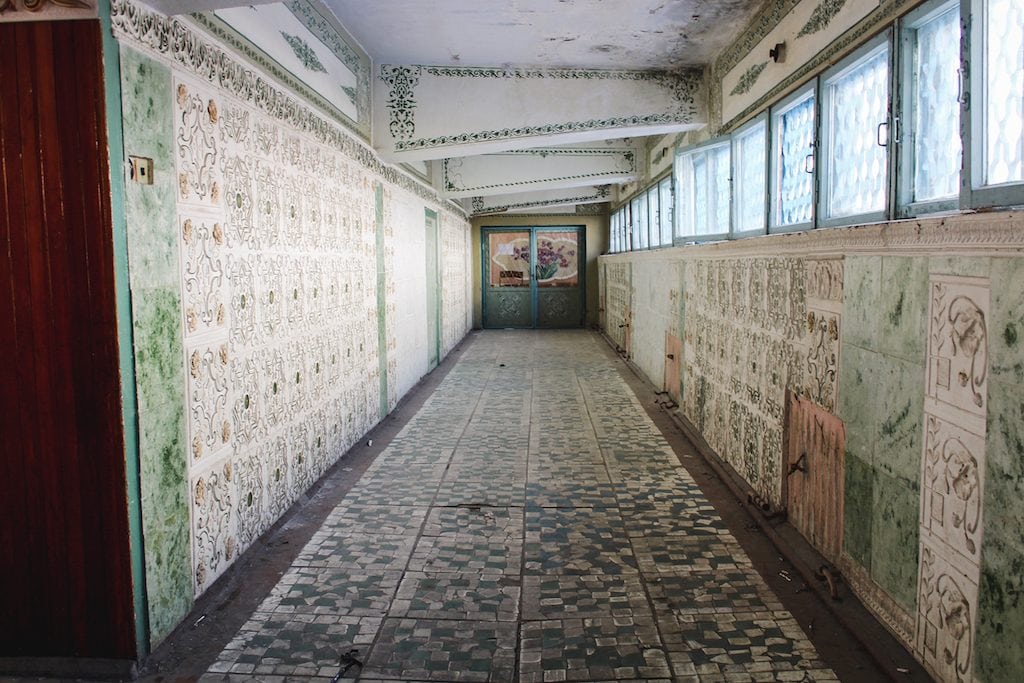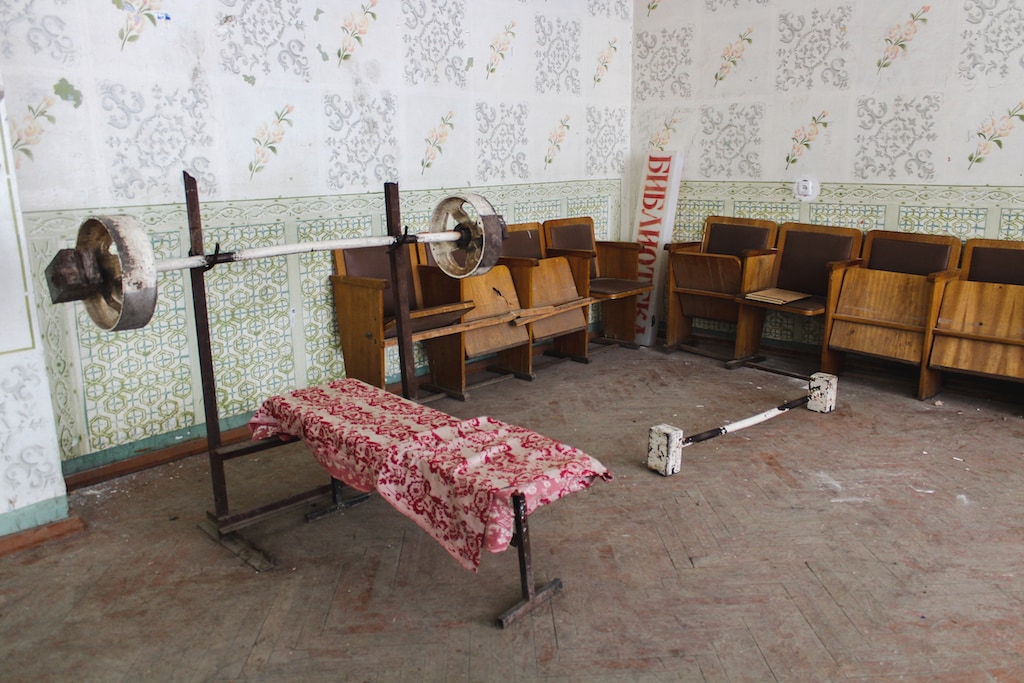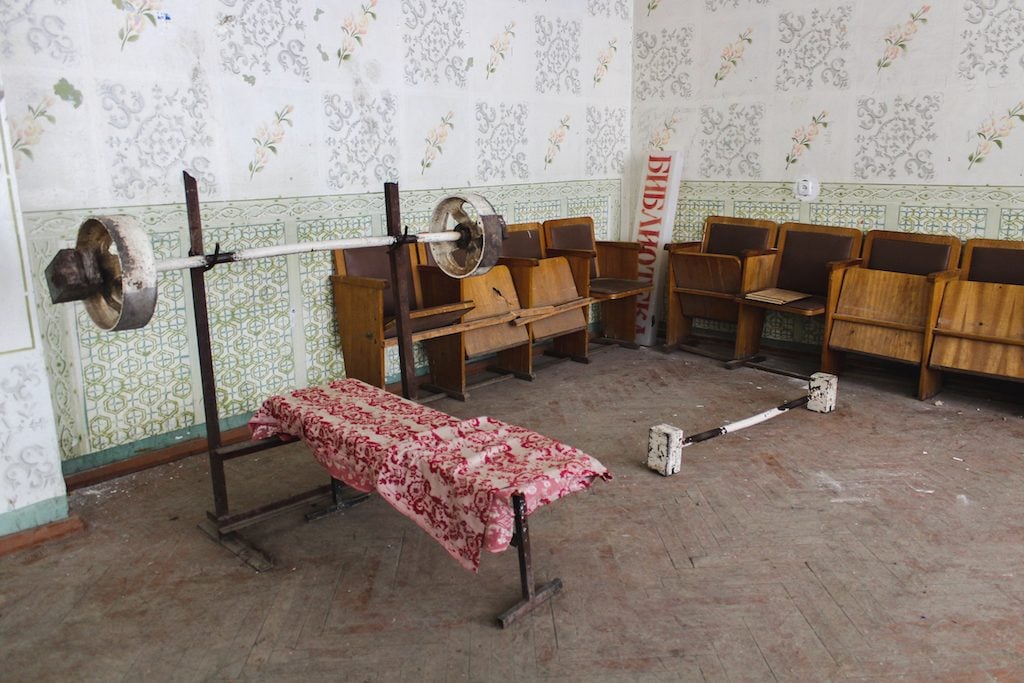 The sanatorium had a fair amount of visitors for the winter season, but nothing aside from an eco-lodge and its heated pool seemed to be open. It was kind of strange really. We walked up to different buildings and explored, finding more heated pools and a few people utilizing them. Aside from that, we nearly had the place to ourselves.
After coming to terms with the fact that we may die of starvation at some point or another during the day, we headed up the side of the mountain to start hiking the trail towards the waterfall.
We were not going to stand a chance of making it to the waterfall since our quest for food had taken so long, but we at least got to be out in the middle of the wilderness in the snow so we could soak up the clean air and do a little snow leopard spotting.
I had been in the Kyrgyz wild several times, but this time was particularly special as I was able to share it with someone so dear to me and not by myself (although that is pretty special, too).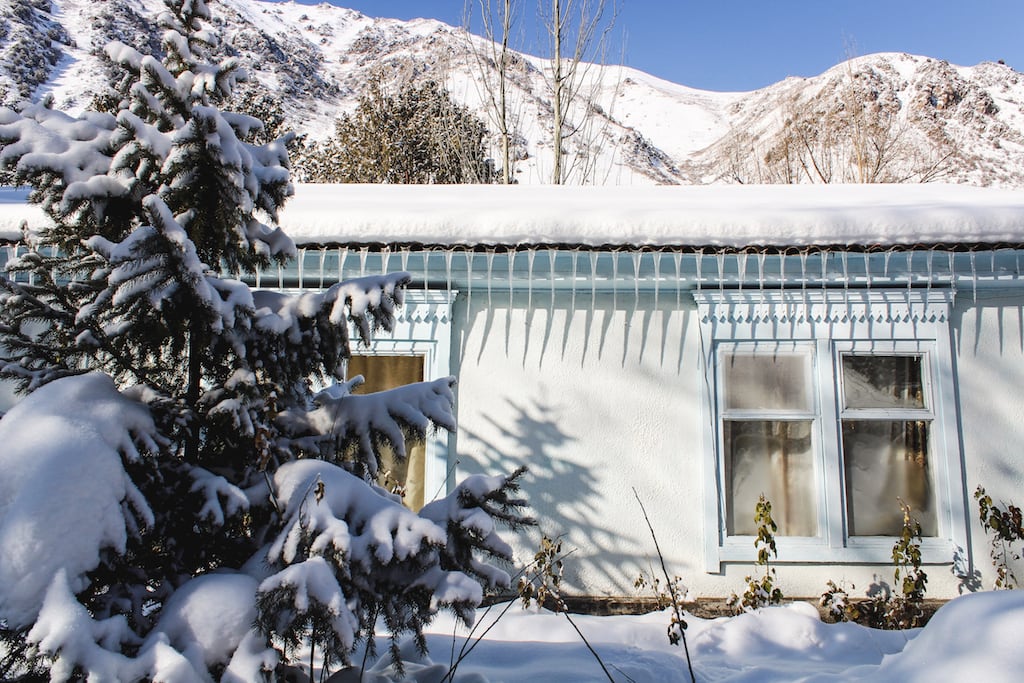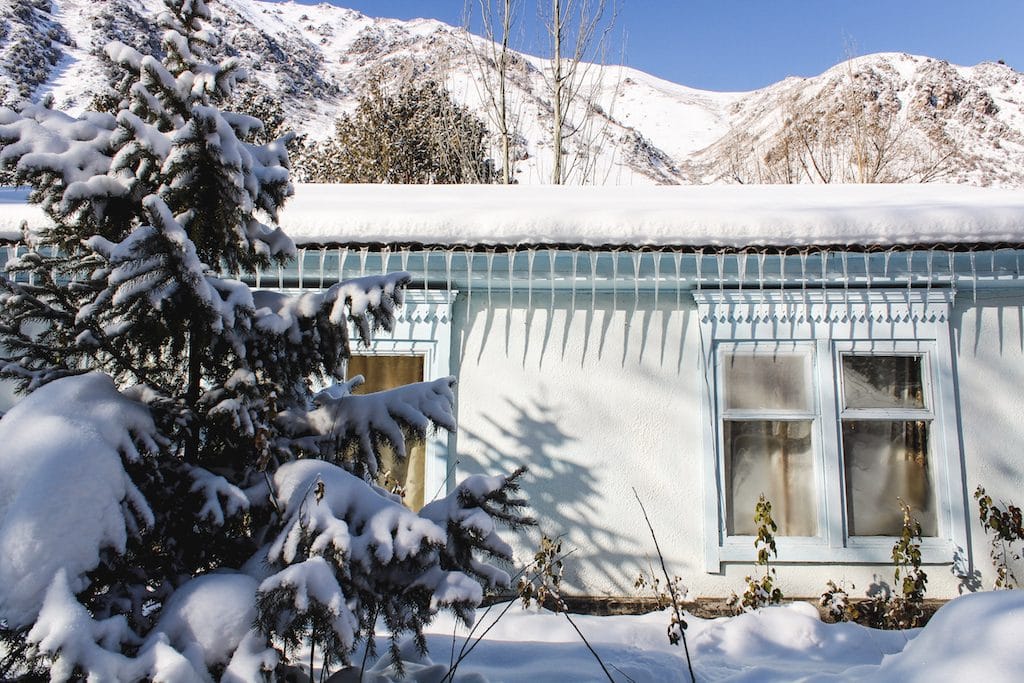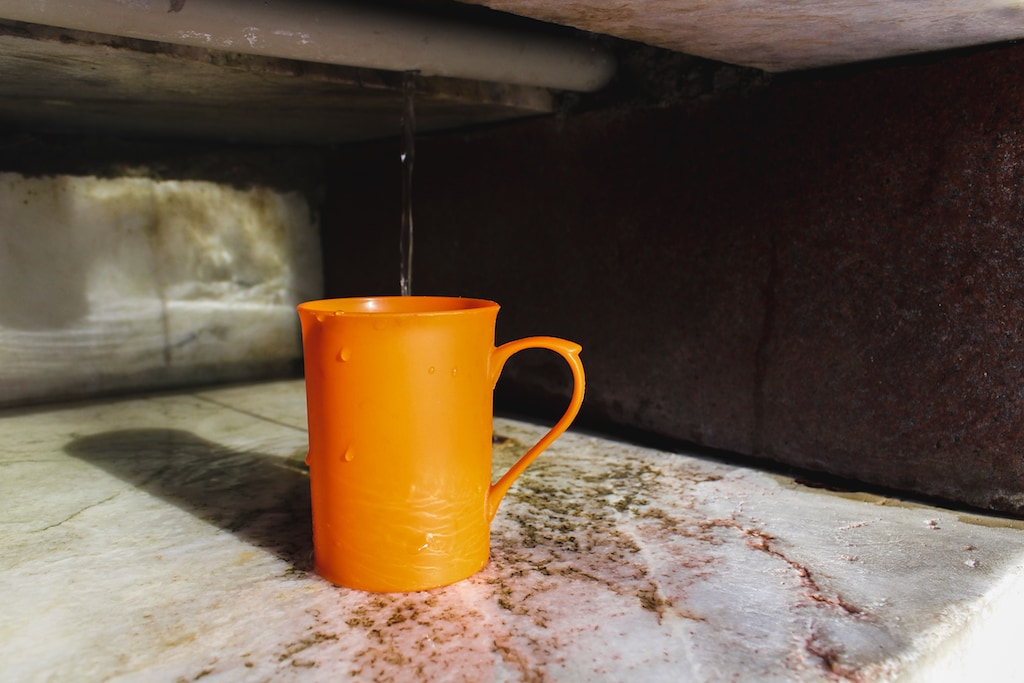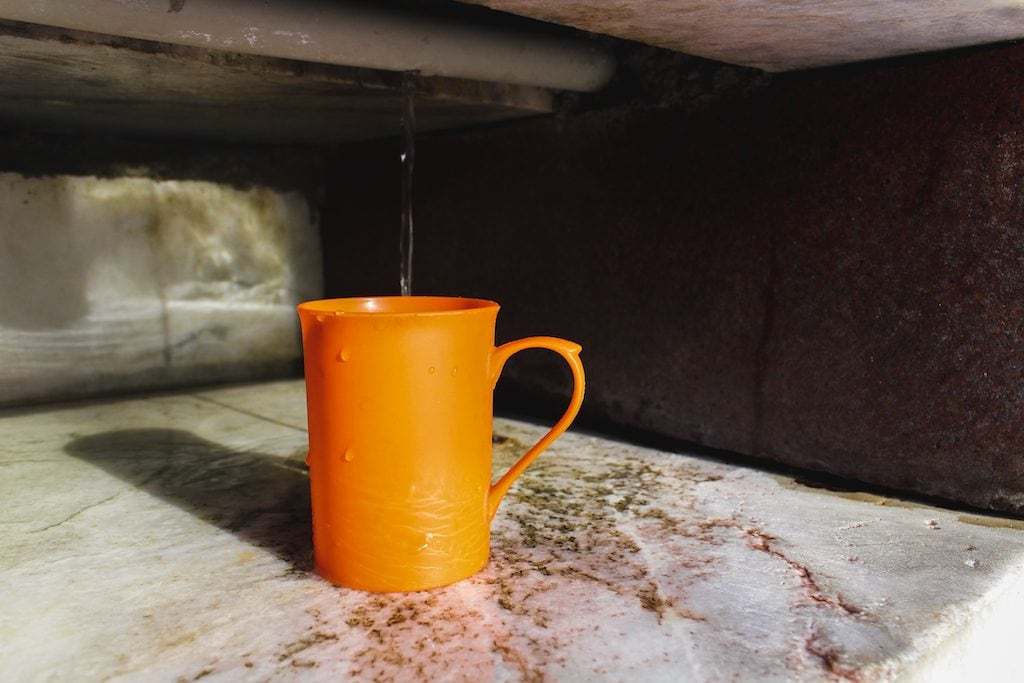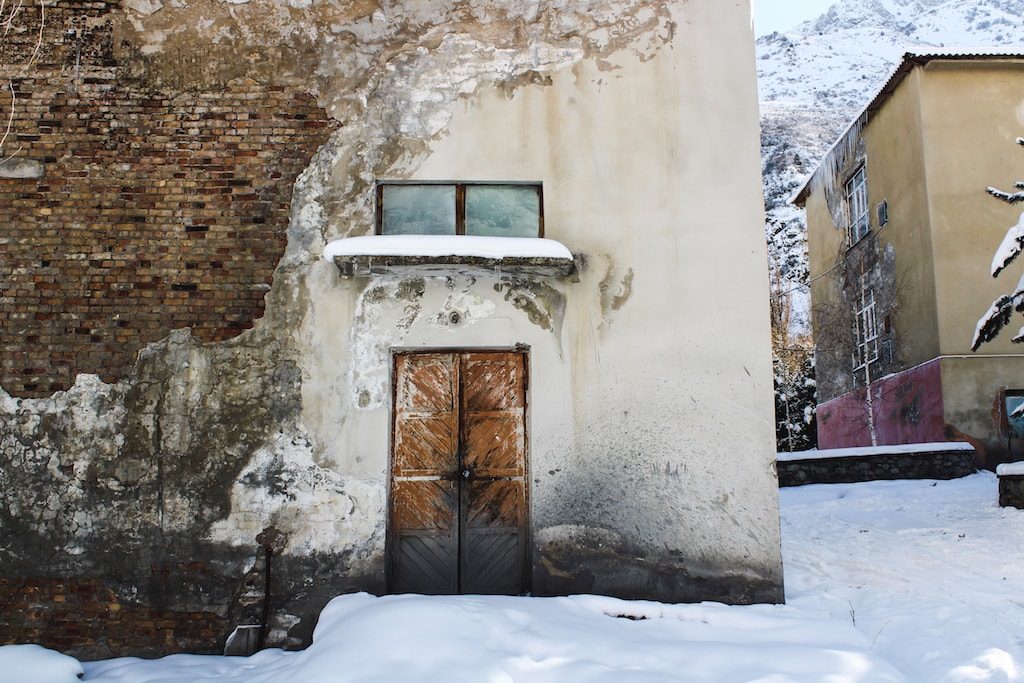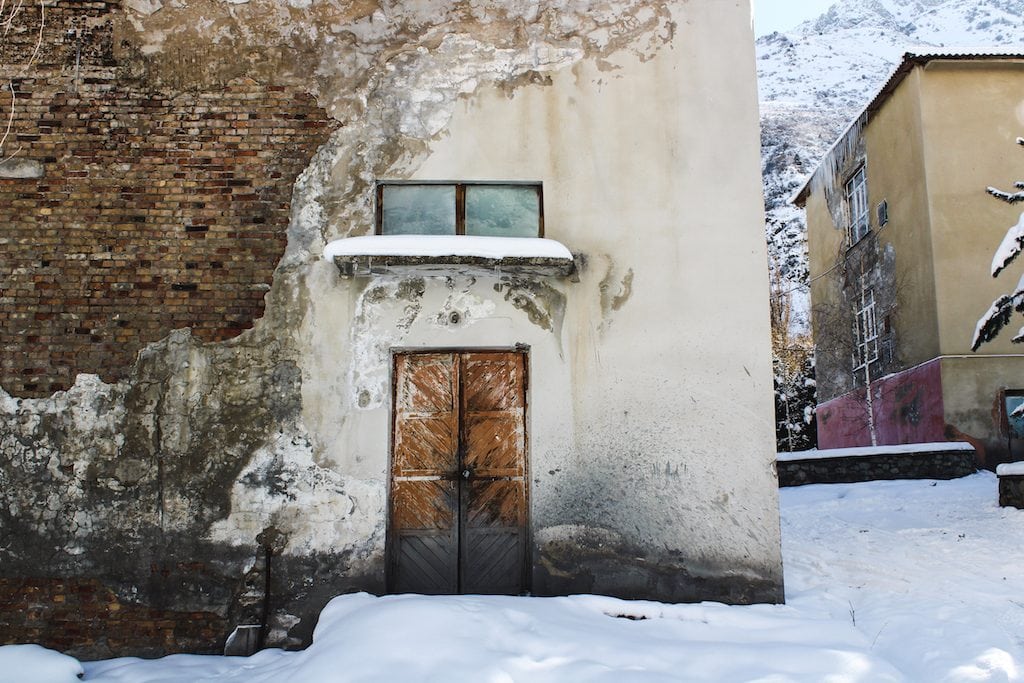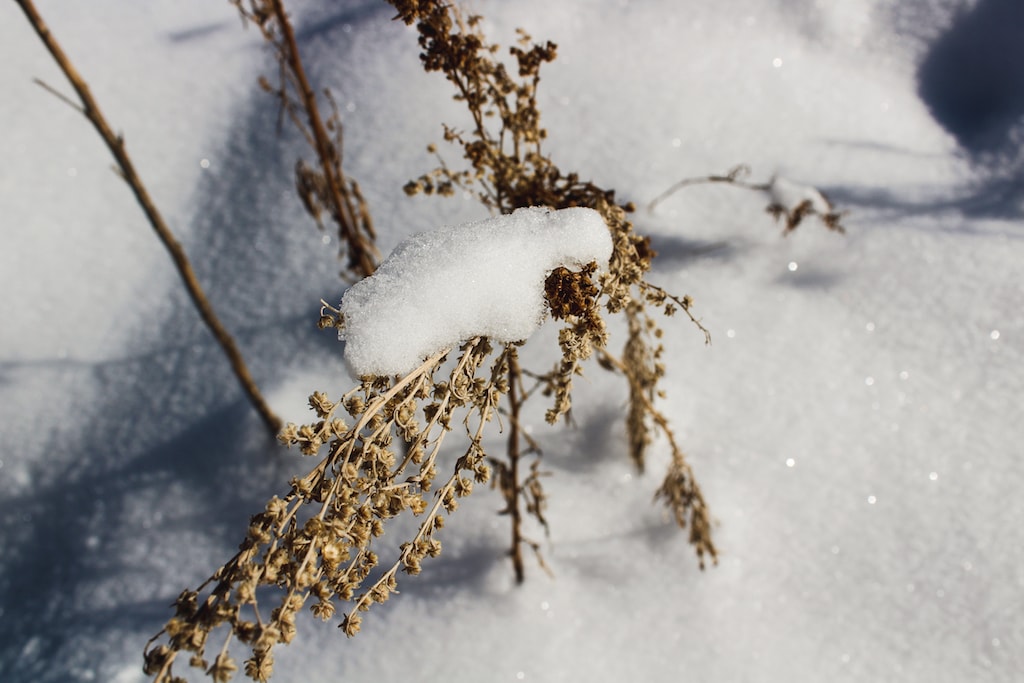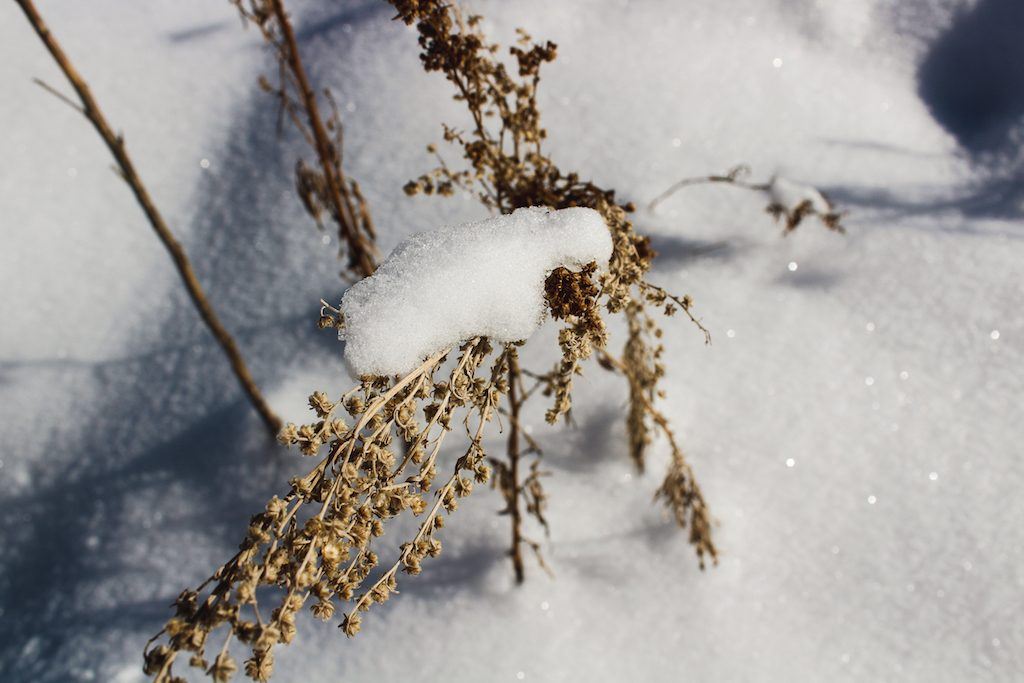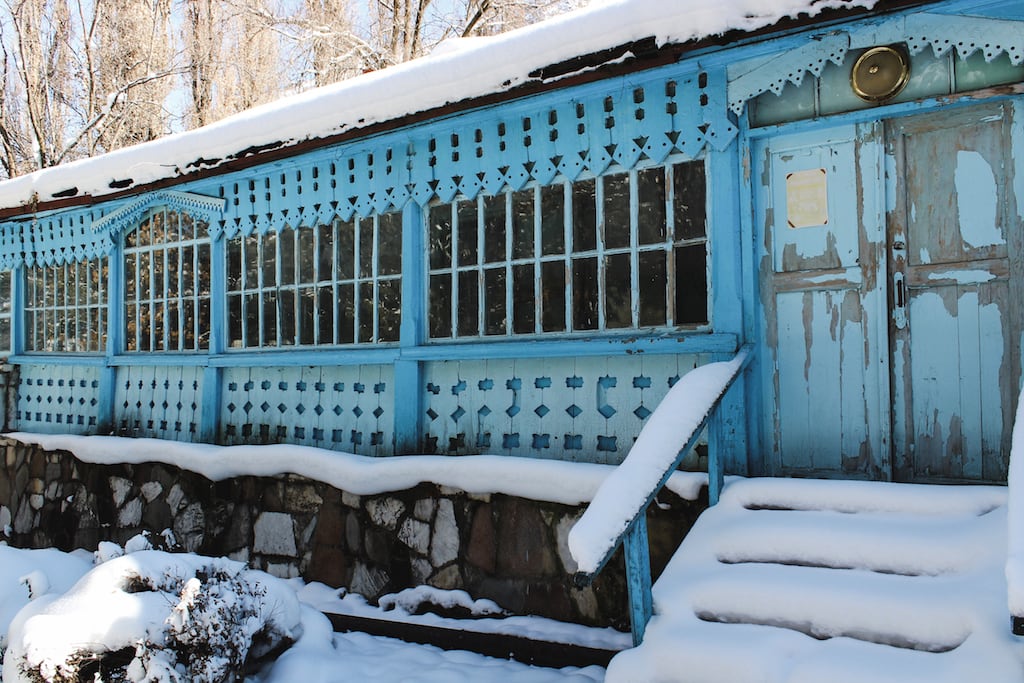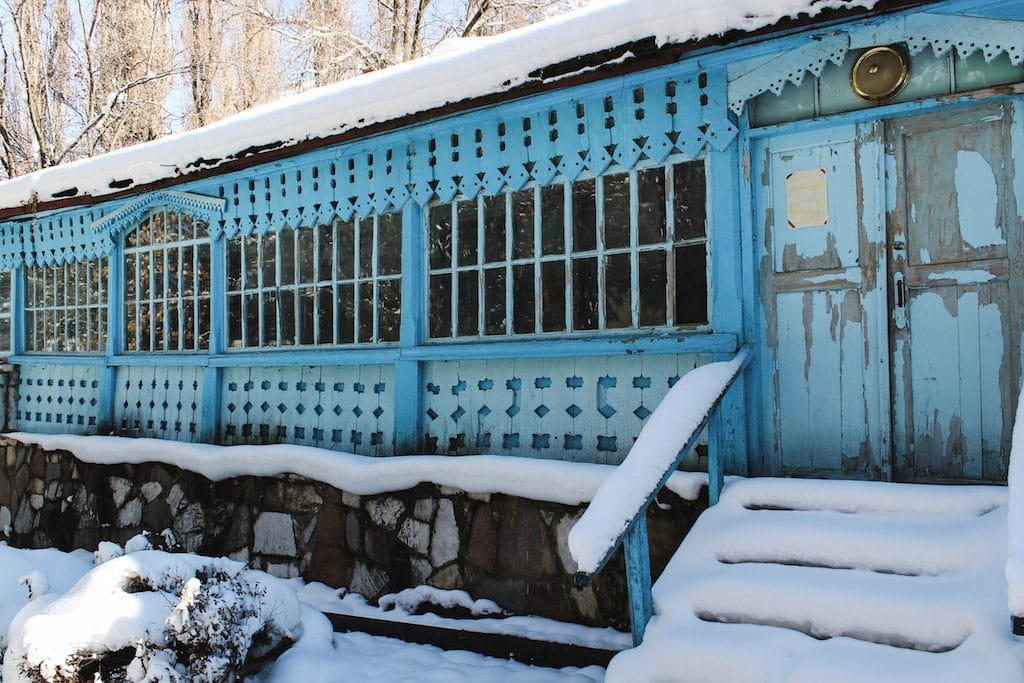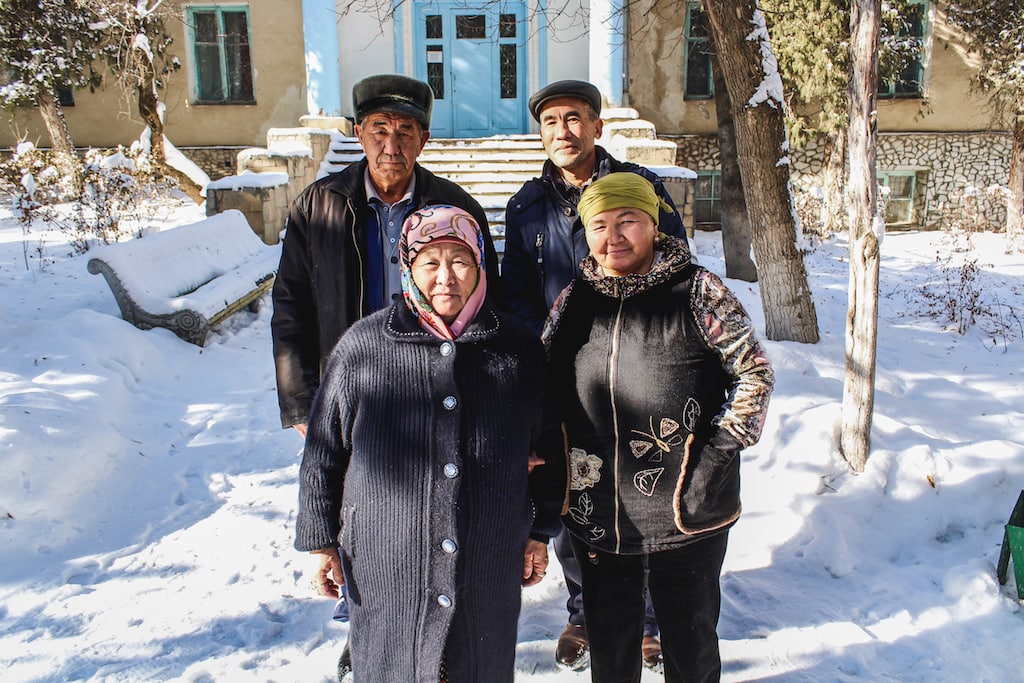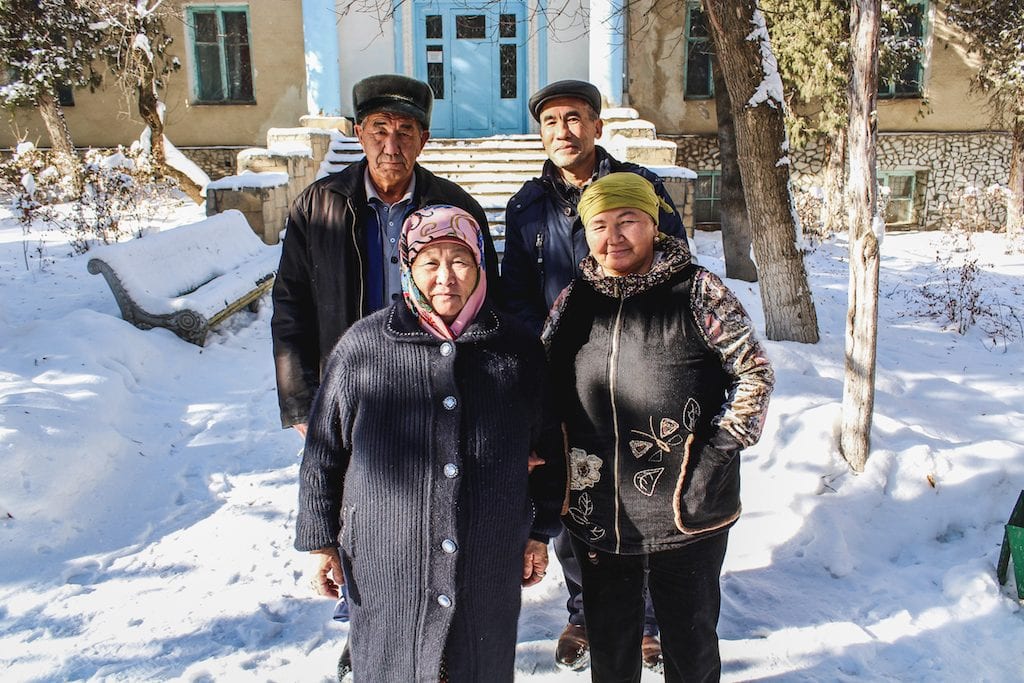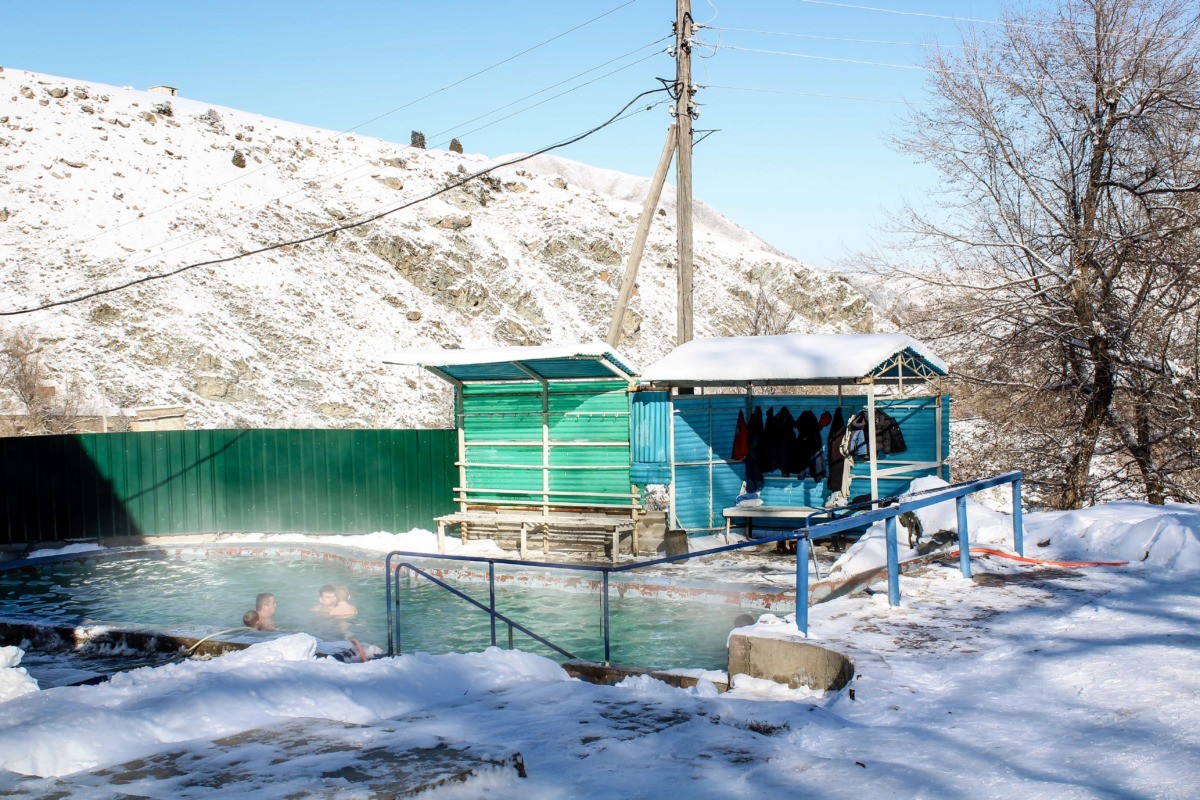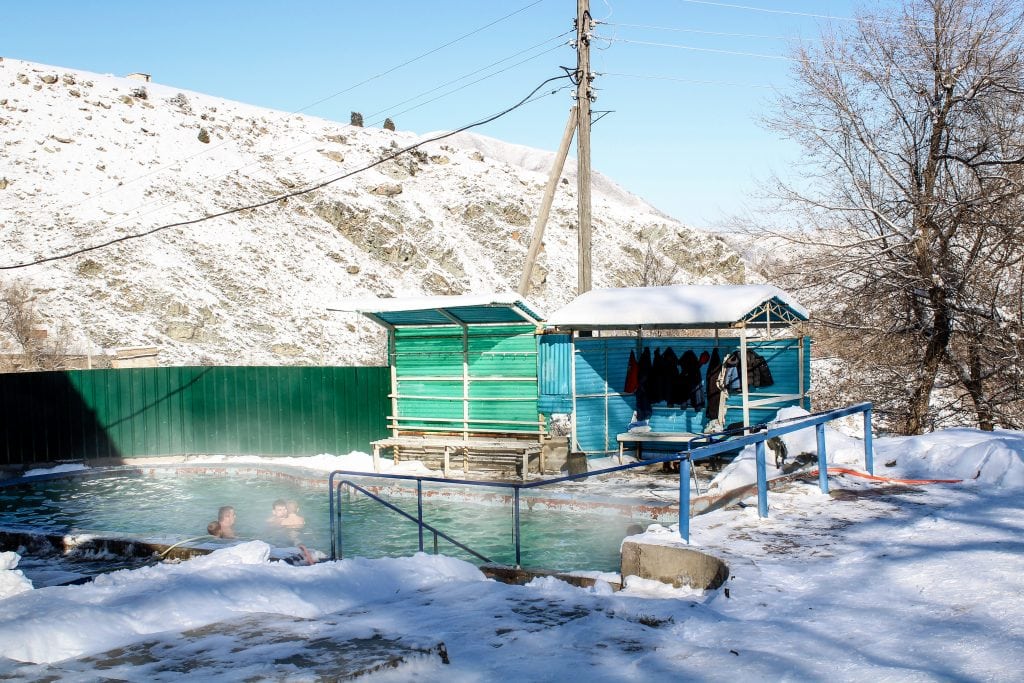 A couple of hours later, we headed back to the 'base-camp' to catch our bus, the last bus of the day, back into Bishkek.
We went back to our beloved grocery store only to find a new delivery of bread sitting there waiting for us to feast on. We purchased a large bread reminiscent to that of an Indian roti with onion baked into it and indulged before our long trek back to the city.
Issyk-ata is an ideal day trip for those looking to experience some nearby and accessible nature when in Bishkek. The sanatorium itself may not be of interest to all as it still remains very Soviet, but the nature surrounding it makes up for that and then some.
Getting to Issyk-ata
You can obviously hire a taxi and pay larger fees to get out there. But if you're on a budget like I was, the best way to get out there is via marshrutka.
Marshrutkas take about an hour and a half and leave from Bishkek's east bus station (this is not where the buses from Almaty go in and out of FYI). Currently, the scheduled departure times are 0830, 1000, 1130, 1330, 1700, and 1800 daily.
These marshrutkas don't fill up before leaving as they are on a regular route and schedule and will stop around 590 times before reaching its final destination of Issyk-ata. The fare is around $1-$2.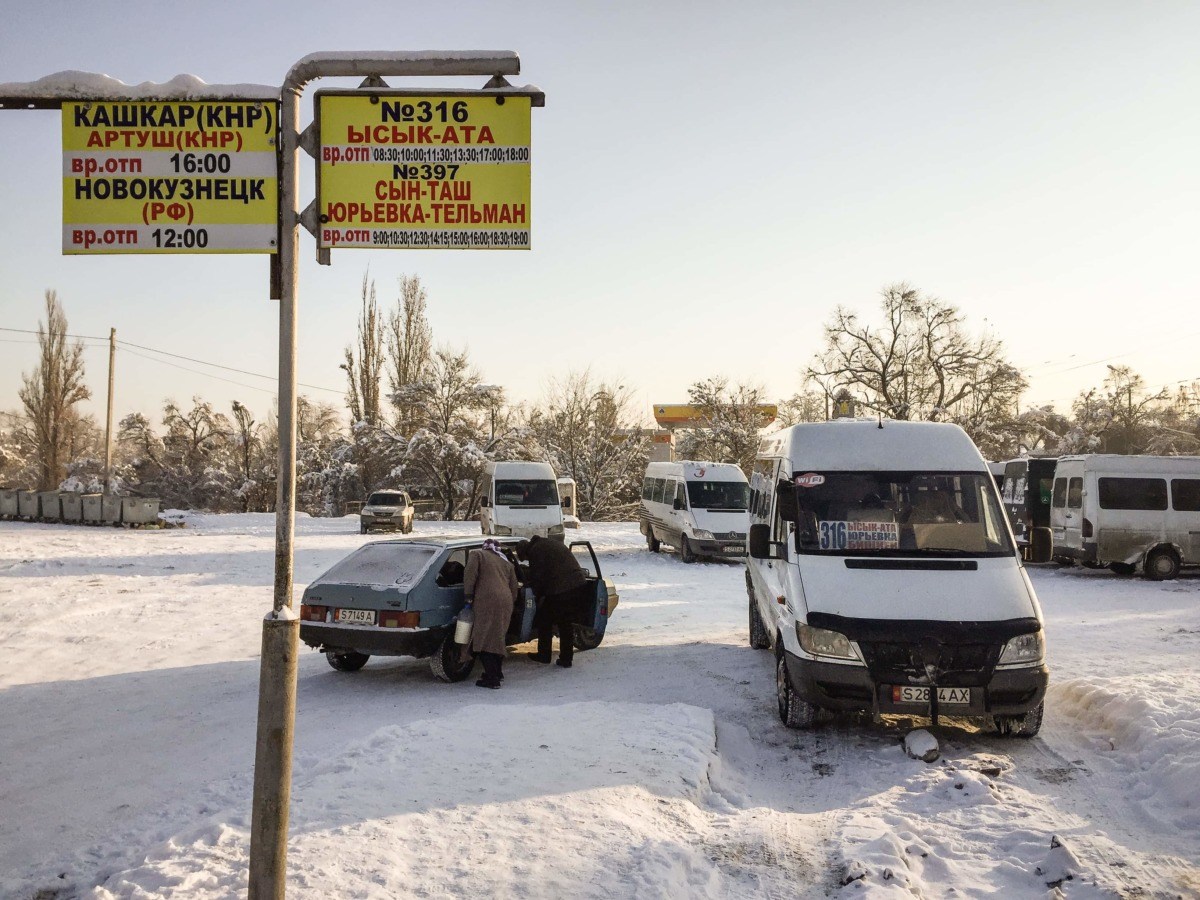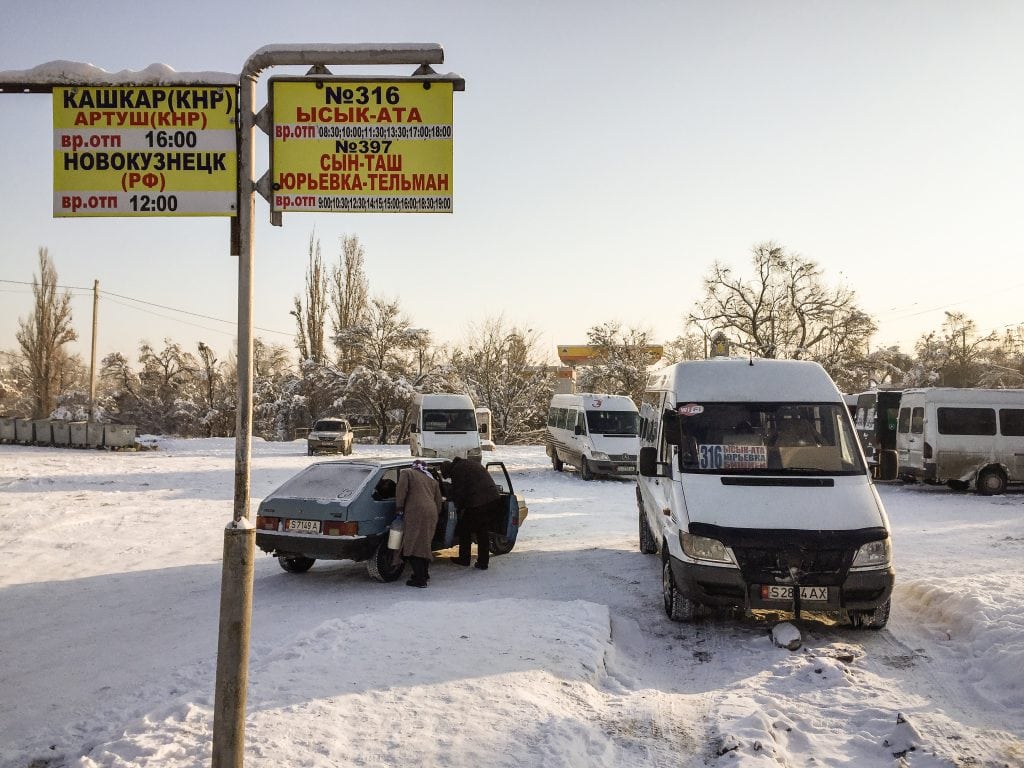 Getting back to Bishkek
Do not miss the last marshrutka! Really. The scheduled marshrutkas back to Bishkek leave at 0745, 0830, 1100, 1315, 1430, and 1600. They all leave from the front gate at the same place they dropped passengers off at.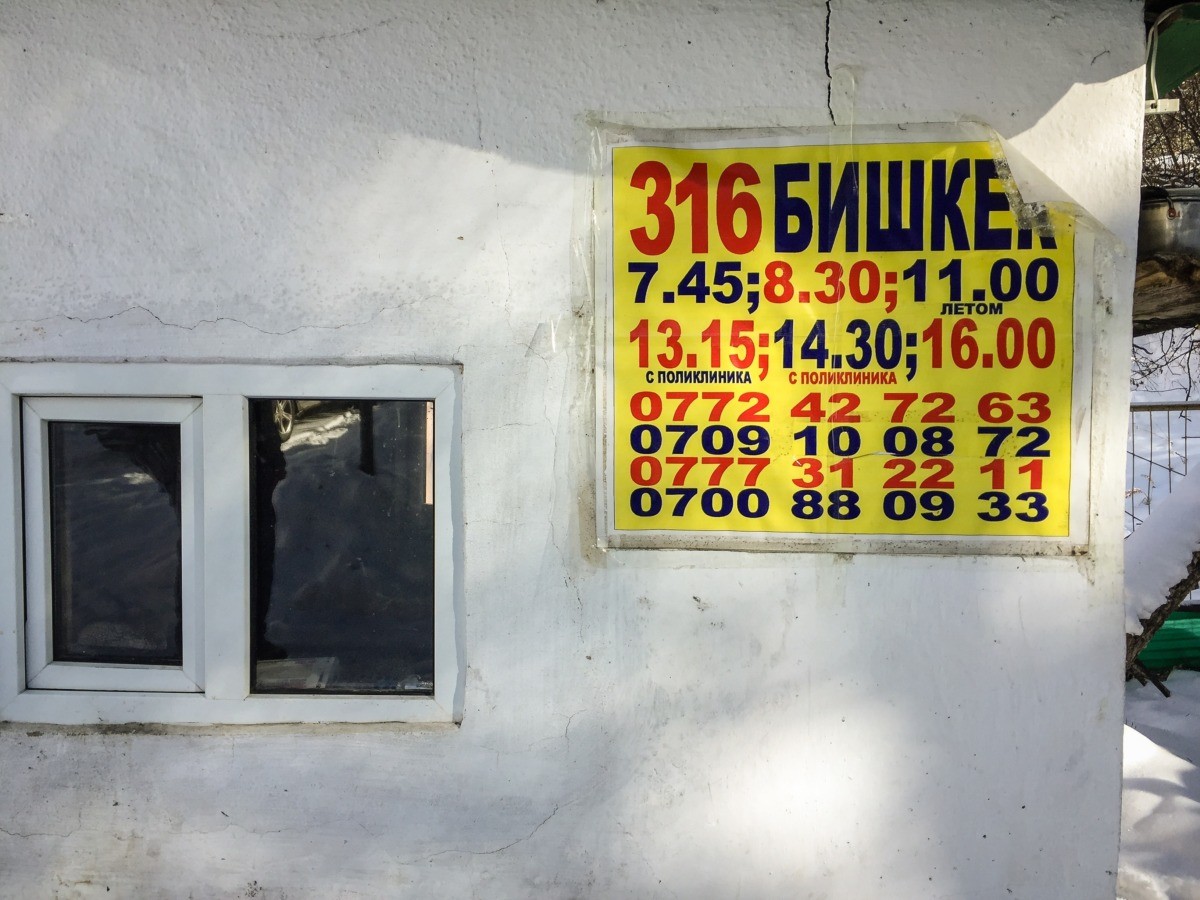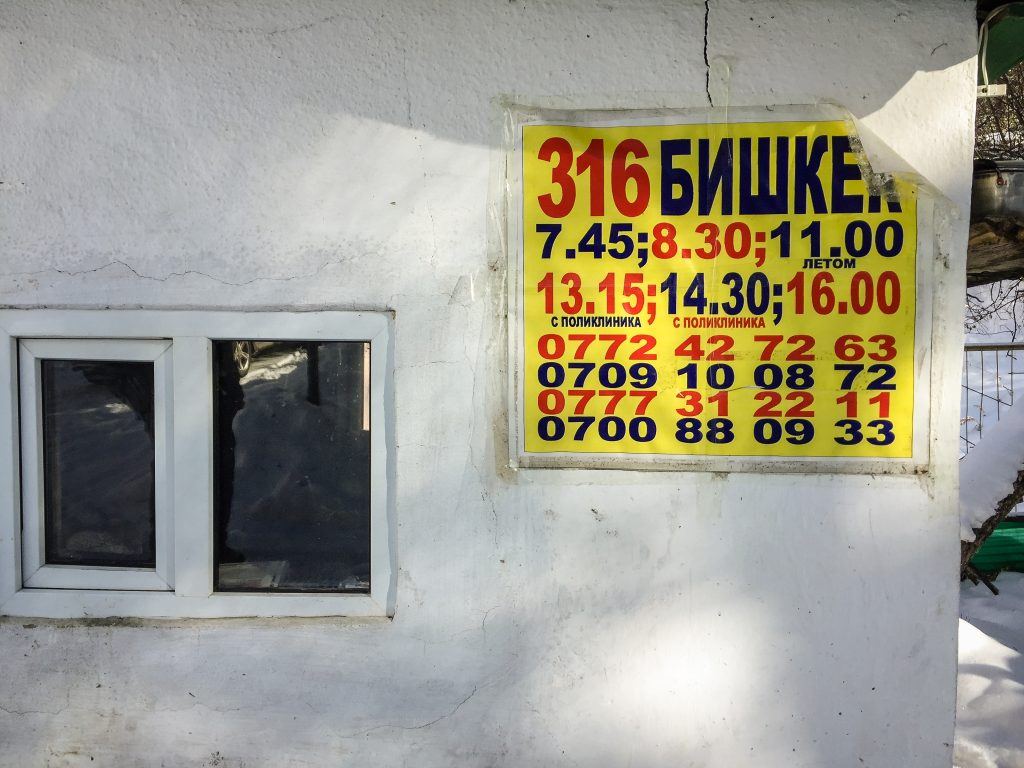 You can also take a day-trip to Issyk-ata with the TUK (Trekking Union of Kyrgyzstan). The prices are extremely affordable and open to anyone as long as you sign up in time. To find out more information, check out TUK's website.
Tips for a Trip to Issyk-ata
Pack food. And alcohol, if that's your thing.
If you want to enjoy the hot, thermal pools you can for the price of 100 som per person. Just ask around when there where the public pools are as I was unable to locate them.
Where to Stay
I say stay in Bishkek and go to Issyk-ata as a day trip. Accommodation is sparse out this way and is by no means luxurious. There is an eco-lodge out there, but it appears to have a very limited number of rooms. To find out more about where to stay at Issyk-ata, you can call +996 (772)89-19-89.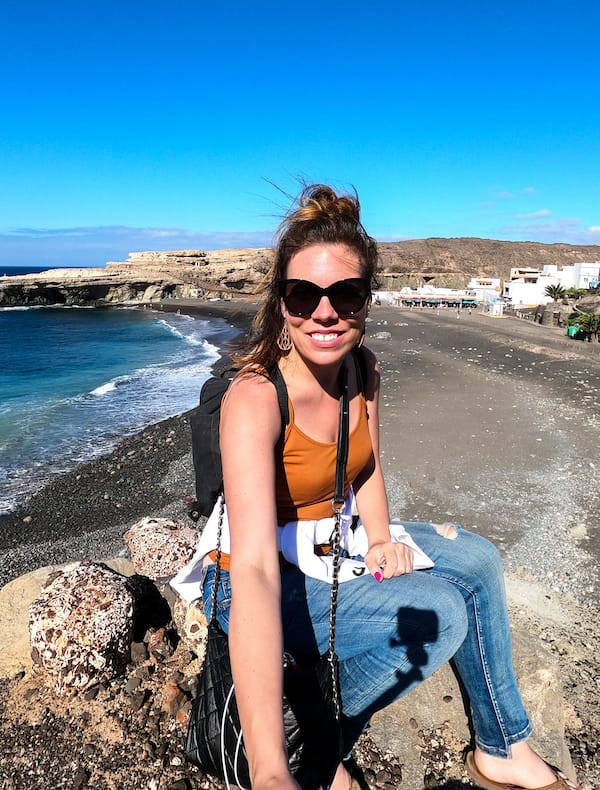 Megan is a travel blogger and writer with a background in digital marketing. Originally from Richmond, VA, she now splits her time between Frankfurt, Germany and Arctic Finland after also living in Norway, Armenia, and Kazakhstan. She has a passion for winter travel, as well as the Nordic countries, but you can also find her eating her way through Italy, perusing perfume stores in Paris, or taking road trips through the USA. Megan has written for or been featured by National Geographic, Forbes, Lonely Planet, the New York Times, and more. She co-authored Fodor's Travel 'Essential Norway' and has visited 45 US states and 100+ countries.