When I traveled to Kazakhstan nearly three years ago, I never really left the cities. I went to Kostanay, Astana, Karaganda, and Almaty.
I was here at the end of December and throughout a great portion of January and I just wasn't keen on exploring nature in the frigid temperatures I was welcomed with. In fact, because I flew to almost every destination in Central Asia, the only time I saw anything other than a city in Kazakhstan was on the short train ride from Astana to Karaganda.
I saw the endlessly flat steppe of the country along with a tractor or two. Here I am, almost three years later and back in Kazakhstan, and I have vowed to see as much of the local area's nature as possible.
To start things off with a bang, I organized the first trip to be to Charyn Canyon, or Kazakhstan's mini Grand Canyon. This was the perfect day trip from Almaty.
I had someone organize this trip for me and I actually have no idea of the name of the company I went with. I do apologize for that. It was the cheapest way to get to the canyon and I wasn't looking to spend an arm and a leg getting there (I ended up paying around 15 Euros after a commission to the person booking).
The 'tour' was in Russian and despite being told that there would be a variety of nationalities on the trip with me, it turned out to be merely Russian-speaking people with extremely sparse English skills. It was completely fine as I was only on this trip for a little nature and scenery.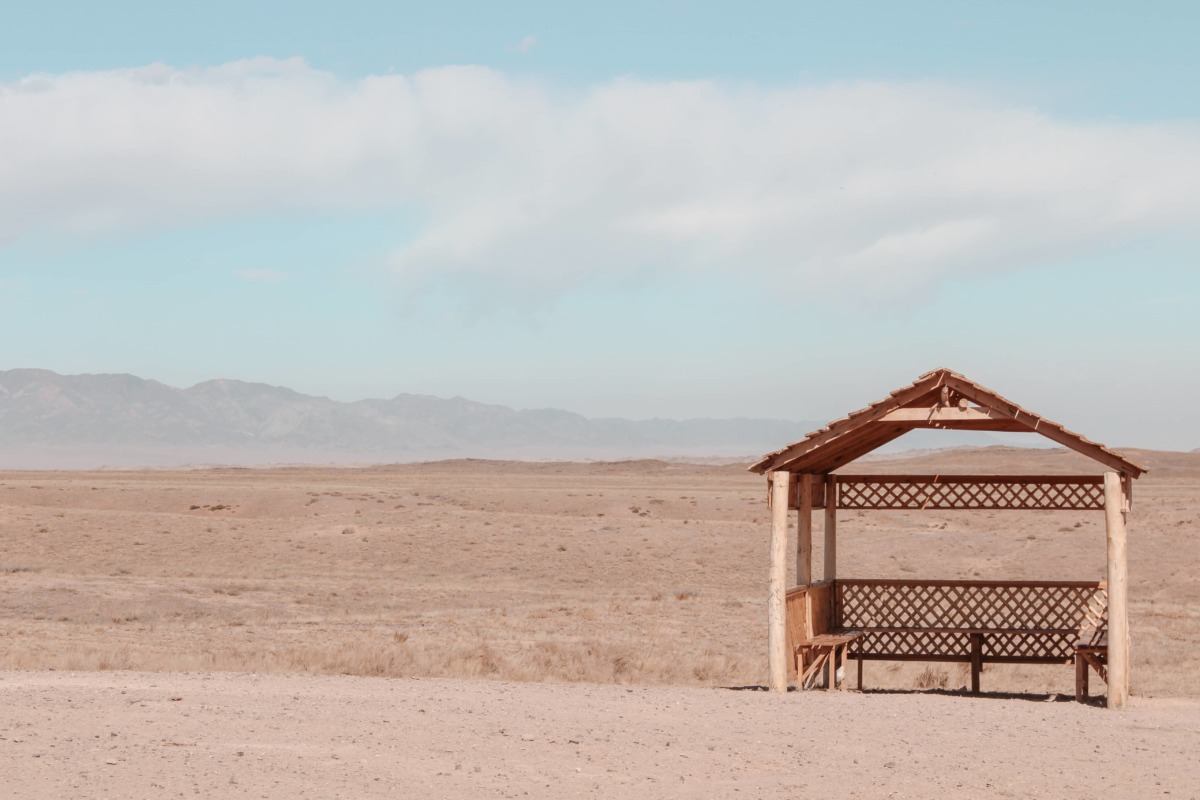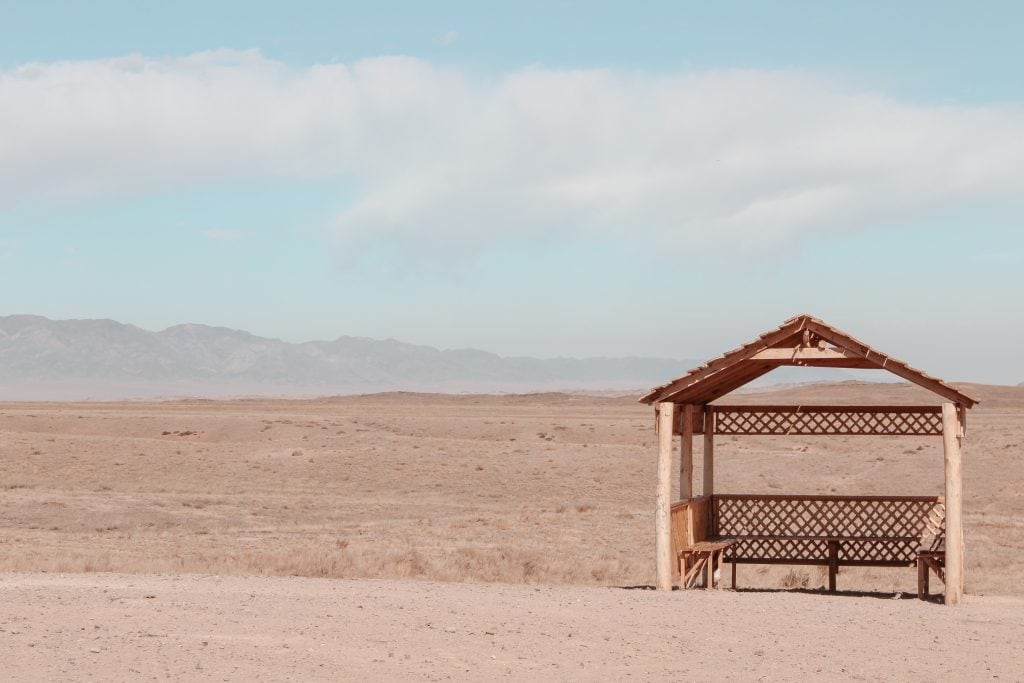 About Charyn Canyon
Charyn Canyon is situated very close to the Chinese border. The canyon sits in Charyn National Park (established 2004) in the Charyn River Valley and is around 80km (50mi) long.
It is often referred to as the mini Grand Canyon or the Grand Canyon's little brother. There are a variety of eye-catching colors on display throughout the canyon and it really is hard to not 'oooh and ahhh' every time you turn the corner.
The colors also change with the sky causing a kaleidoscope of colors right in front of your eyes! Every photo I took looked like it came from a different place at a different time of the day.
While this may be the Grand Canyon's smaller sidekick, I can't help but think that there is something more spectacular about it as it virtually hosts zero tourists. Aside from the group I was with, I saw maybe ten other people the entire day.
Charyn Canyon is actually comprised of five different canyons: Valley of Castles, Temirlik Canyon, Yellow Canyon, Red Canyon, and Bestamak Canyon. If I had a car, this would not have been a day trip- there is still so much I haven't seen of the canyon.
Our bus arrived and I was bursting with alacrity and was ready to explore. I was under the impression that we were just going to walk to the river and walk back up. An inveterate flip-flop wearer, I almost donned a pair for the trip since the temperature was a blissful 20C / 68F.
As memories of Kazbegi flashed through my mind, I swapped them out for a pair of Nikes as I have temporarily left my hiking boots in Germany. Best decision ever (to most people this would be referred to as common sense).
At the Canyon
Luckily, we were able to move about the Canyon at our own pace. There was a lot of selfie action going on, in addition to odd poses with rocks, from the other travelers, so I made it to the bottom pretty quickly and was able to enjoy the river with a few others.
I sat and marveled at the landscape for a bit before heading to a tiny and quiet cafe at the base. I ordered a beer and the only other traveler sitting there, a Muscovite named Valerii, ordered us both a glass of kumis (fermented mare's milk) as we attempted to make conversation with my modicum of Russian skills.
I also failed to inform him that I absolutely abhor kumis (but I strangely like shubat, or fermented camel's milk). He was continuously trying to explain something to me regarding my beer, but I never understood what he was trying to say. He finished up his plov and we headed back to meet up with our group, who I saw was scaling up the canyon via the steep rocks. What the hell?
Due to the language barrier, I completely missed the fact that we were walking down the canyon and climbing the rocks back up. Apparently, Valerii was trying to inform me of this as I was casually drinking a beer (evidently, he was telling me that drinking the beer was a bad idea and I'm sure I just smiled and pretended I understood him). I have been petrified of heights for a very long time and rock climbing is not really my cup of tea.
I am limber and don't have an issue climbing… but when you're crying and shaking the entire time, it makes for a scary experience. Fortunately, everyone motivated me and helped me out which calmed my nerves quite a bit. I made it up alive. We had a lot more hiking and scaling to do, but the difficult part was over. And I didn't die. Woohoo.
I am glad I faced my fears because the views were some of the best I've ever seen anywhere in the world. The whole experience was magical.
The canyon's landscape is rife with color, giant gerbils (not a rodent fan either), and a feeling of freedom and empowerment that just can not be expressed in words. We hiked and stuck around until the sun started descending below the horizon. The entire day was extraordinary.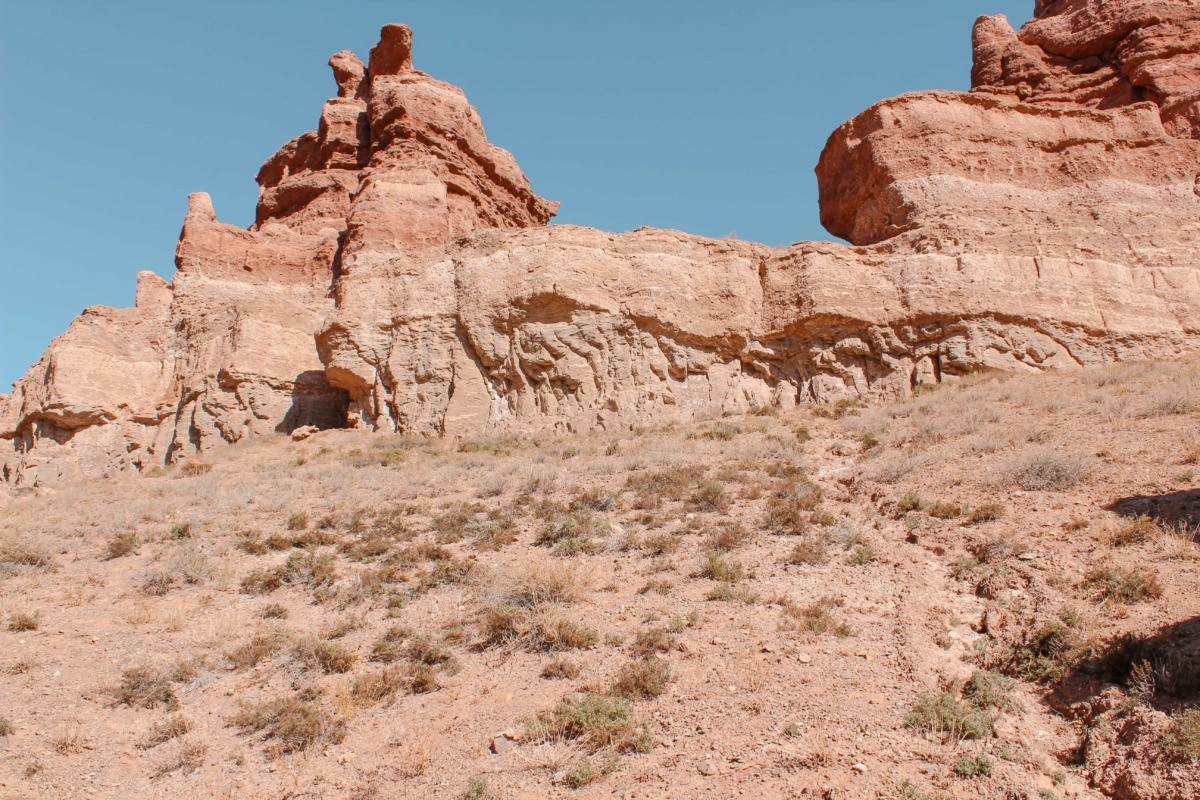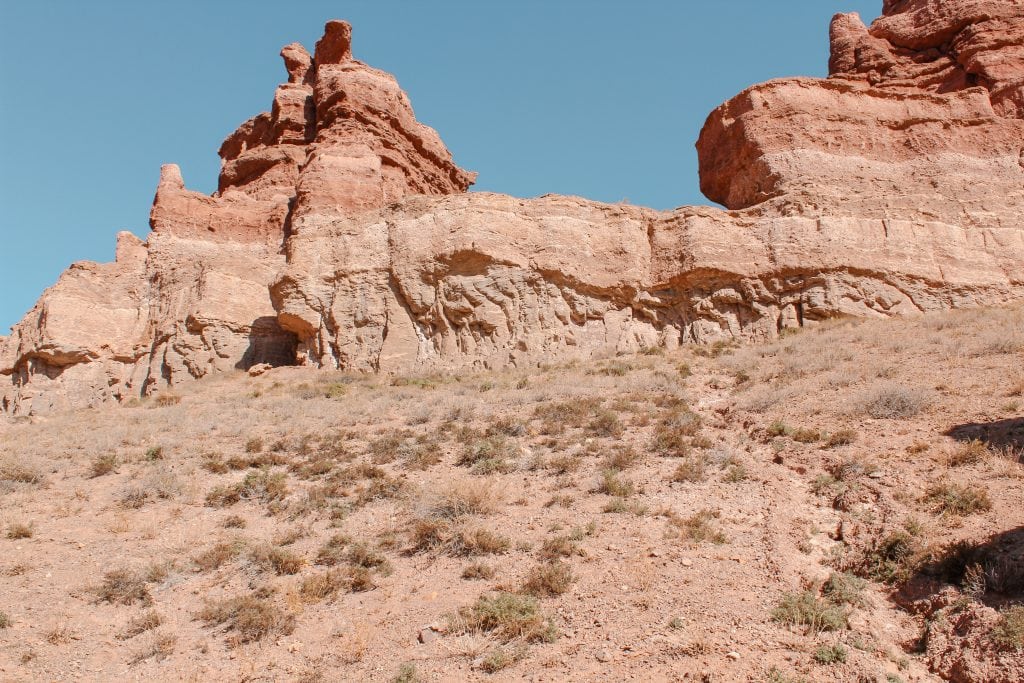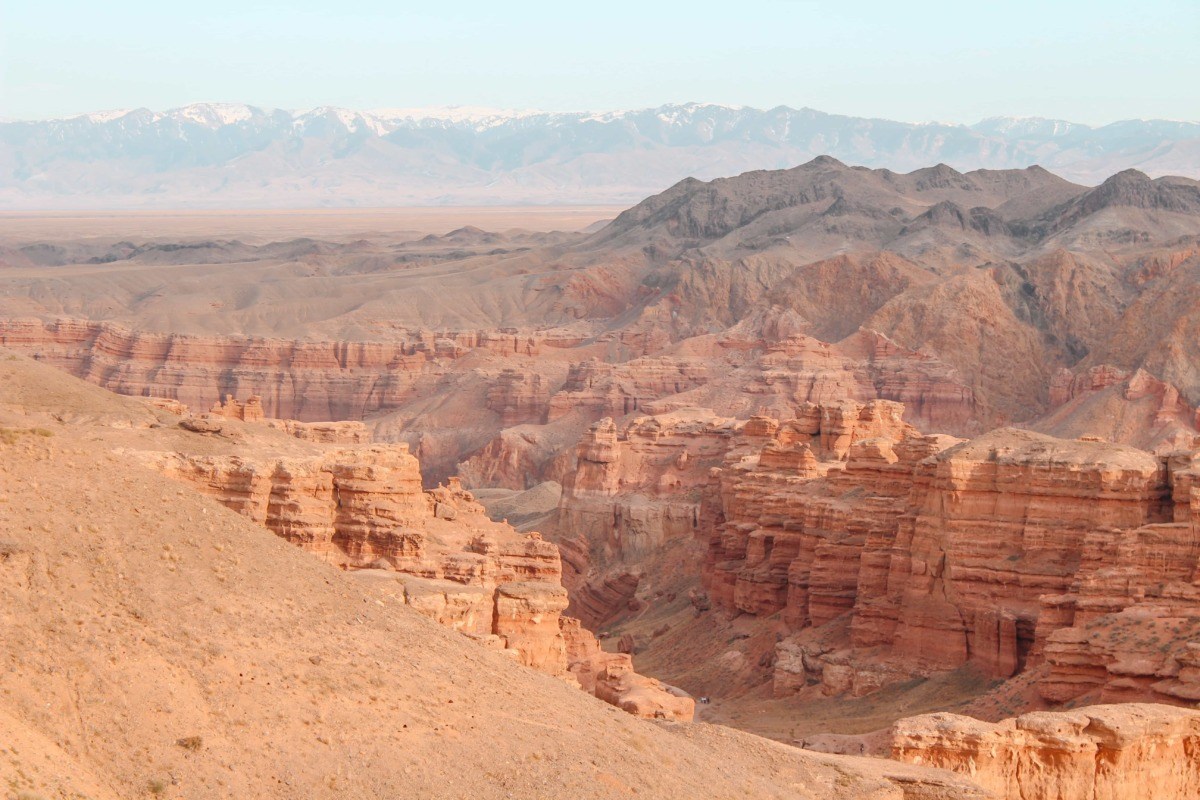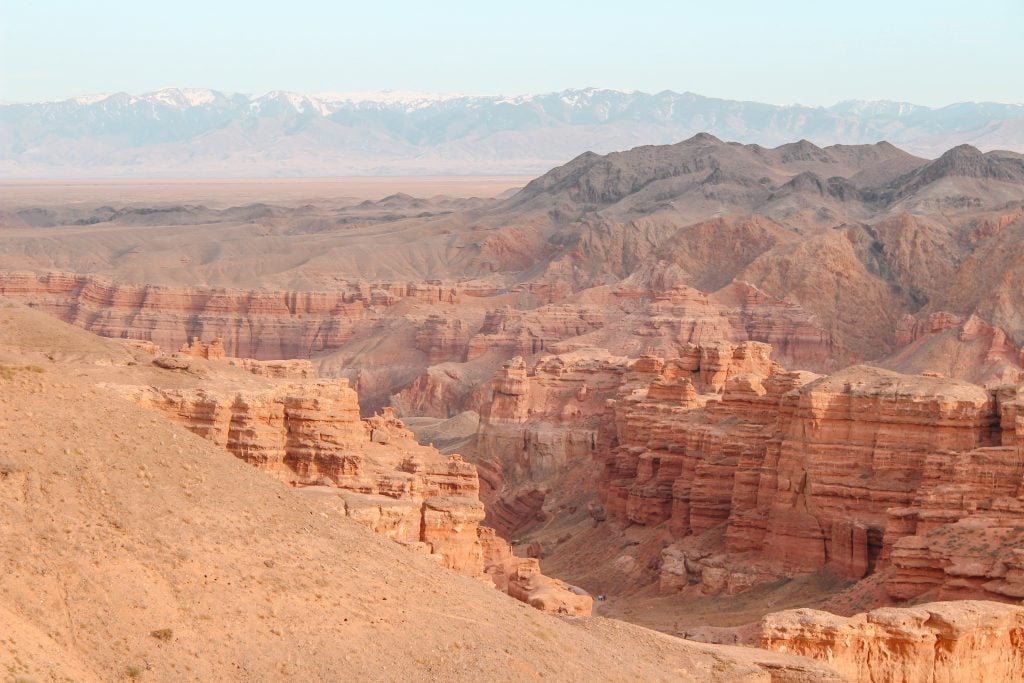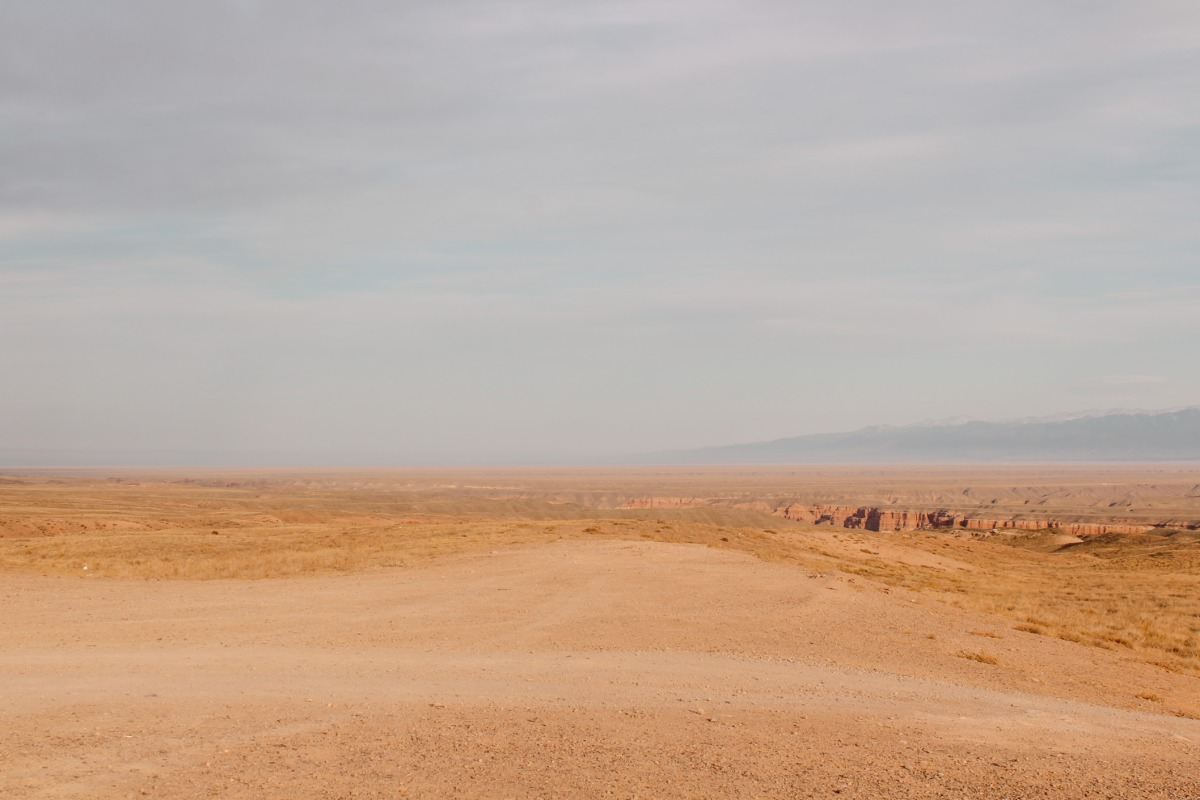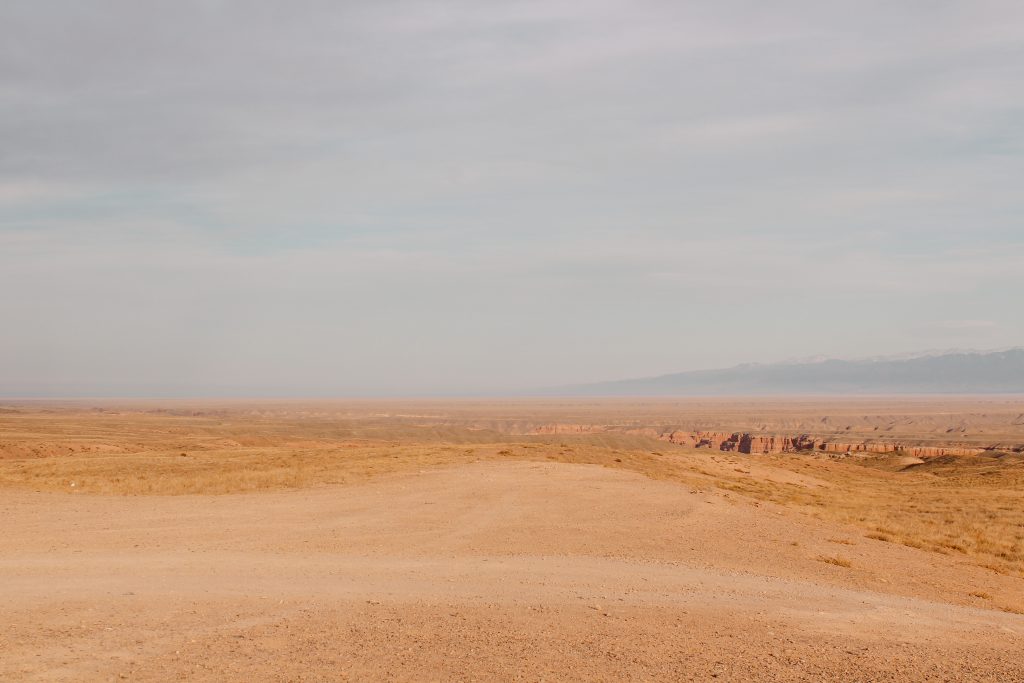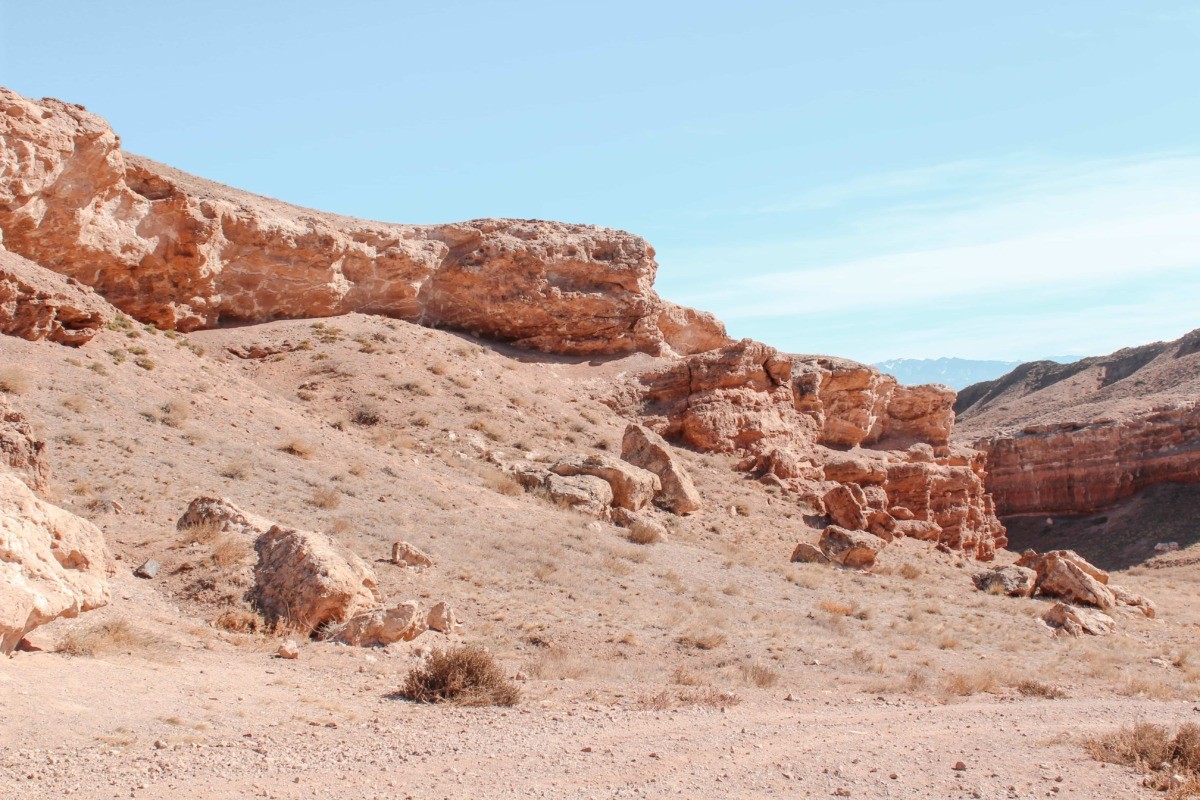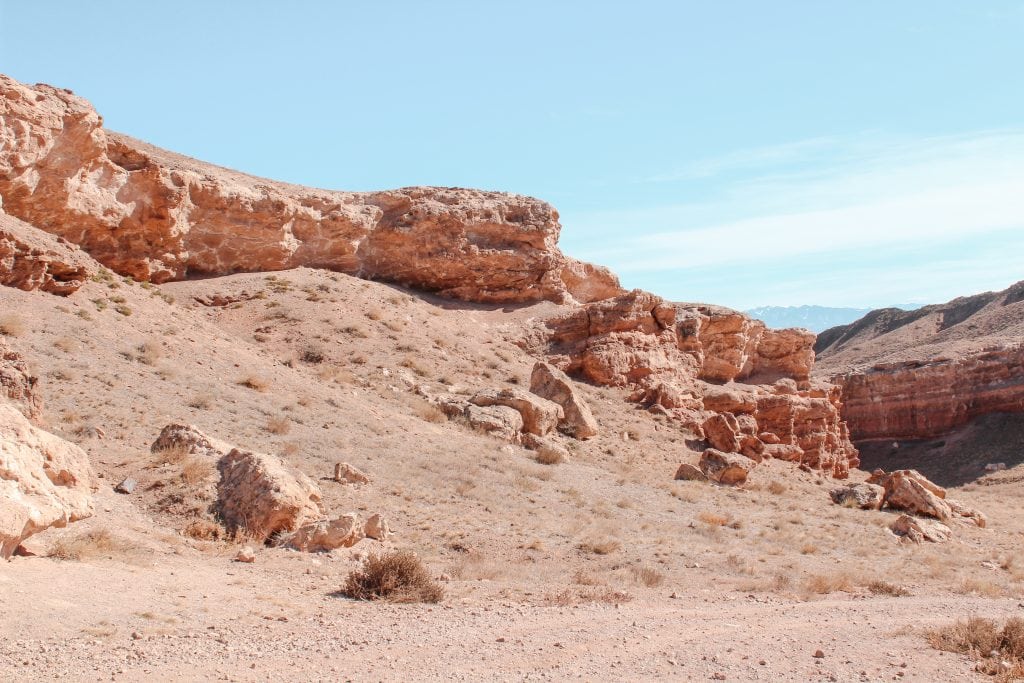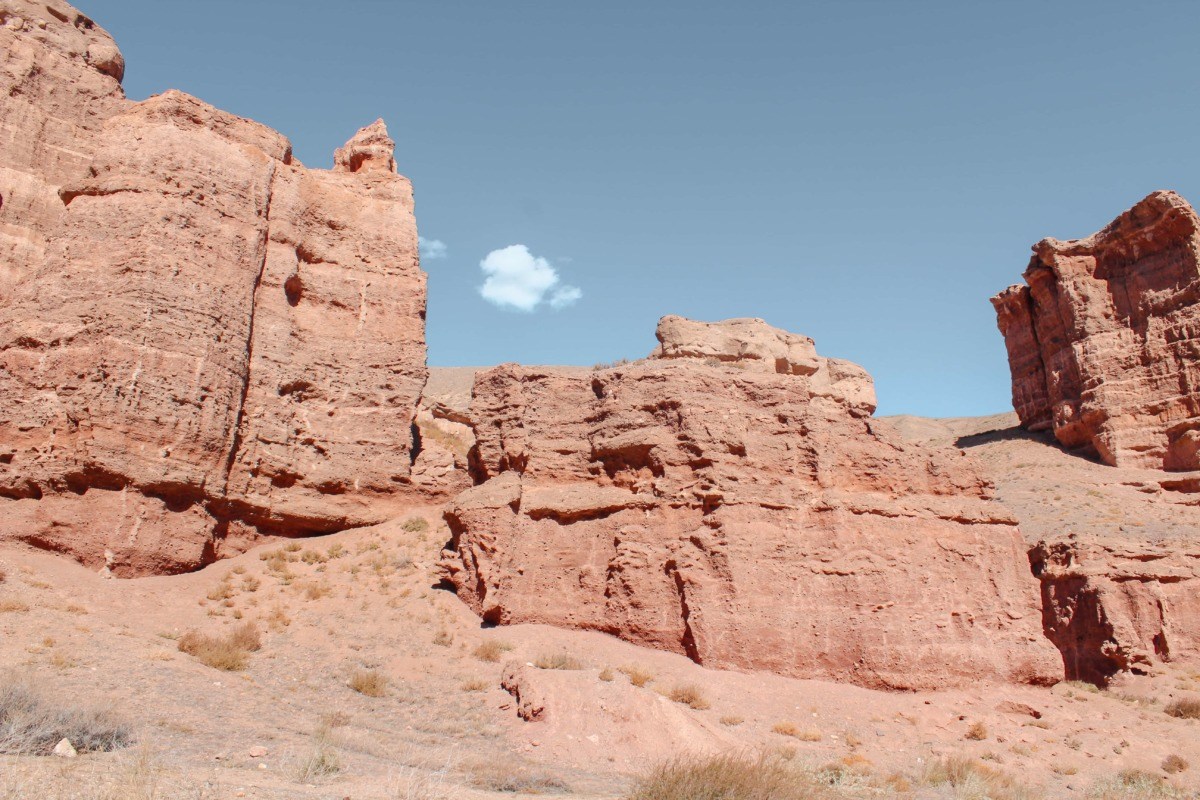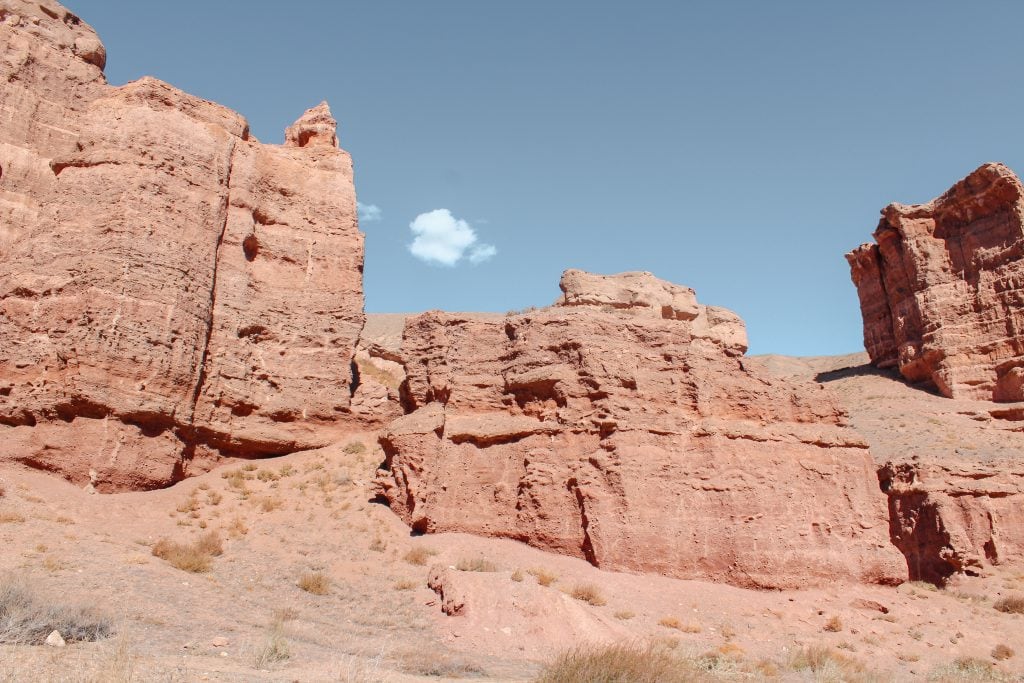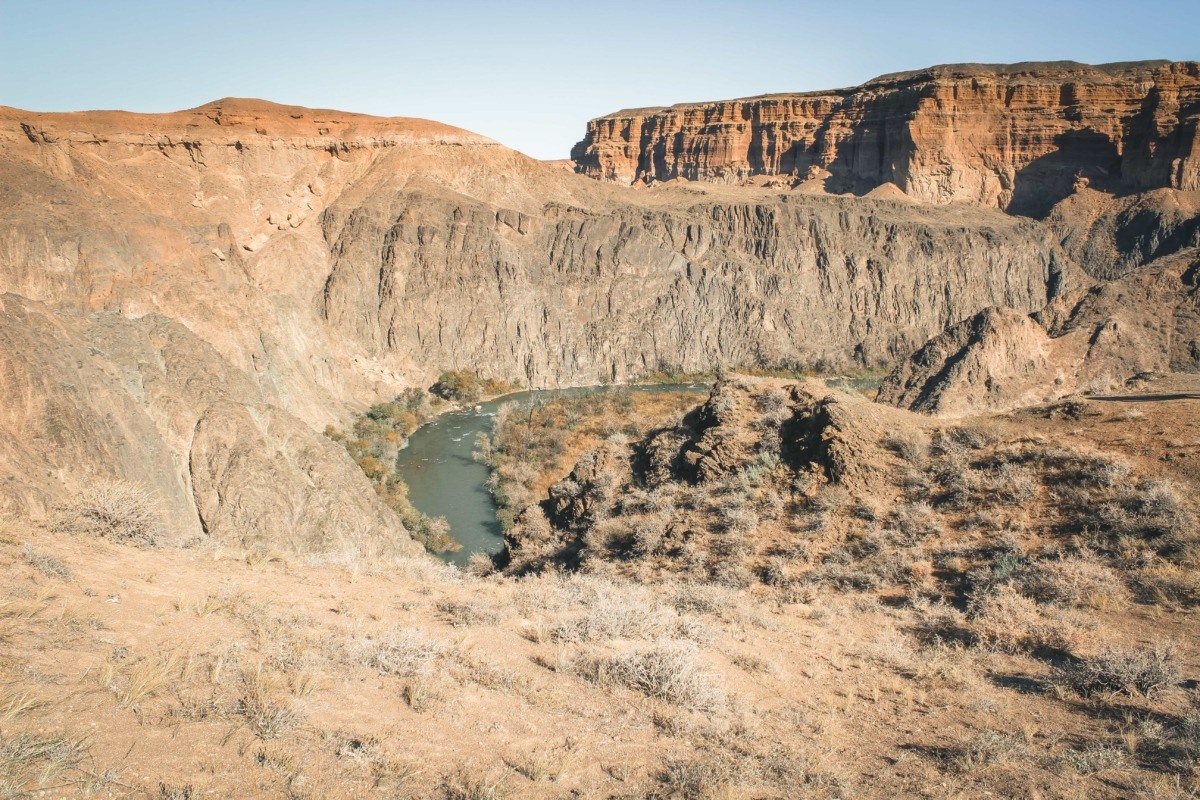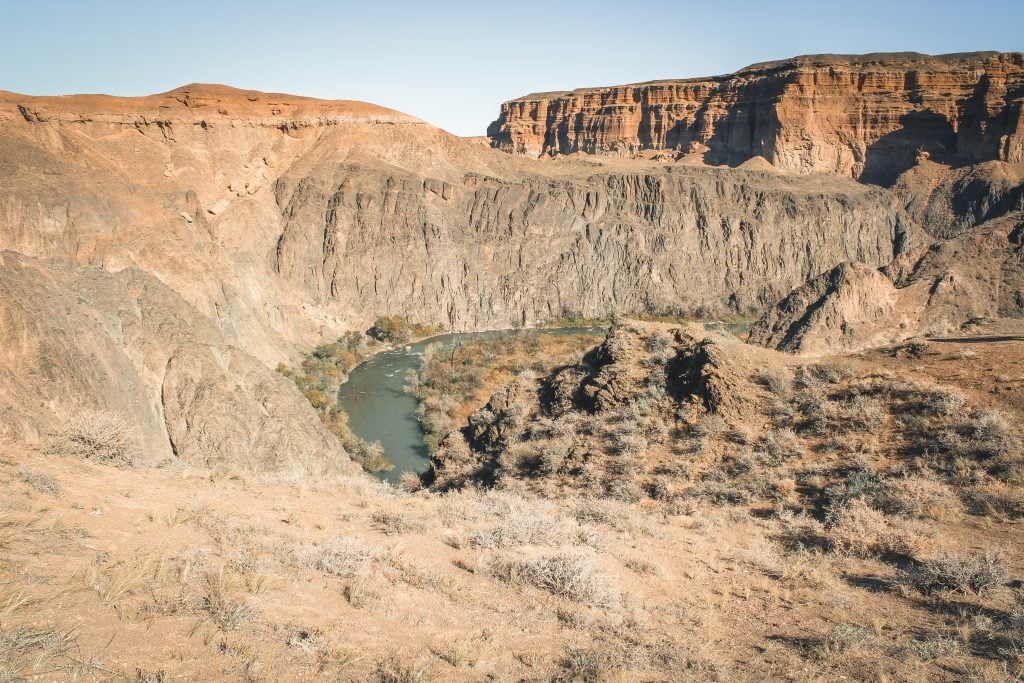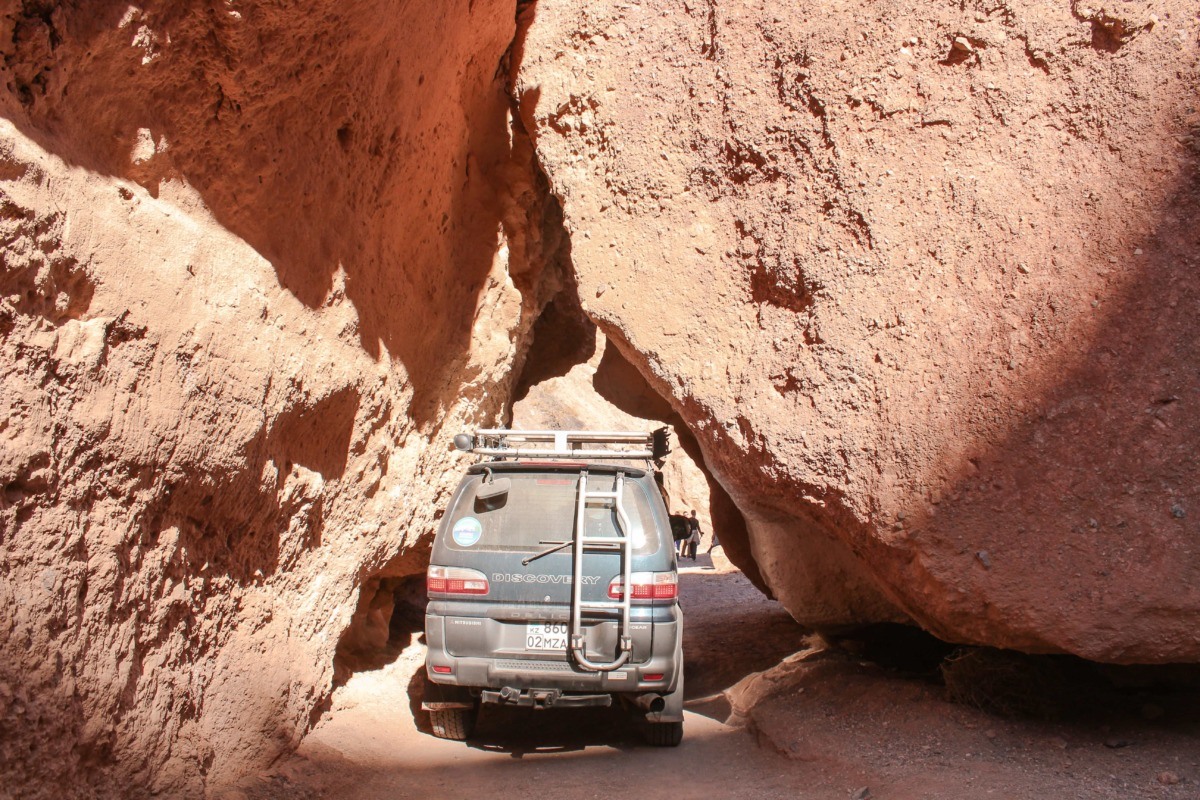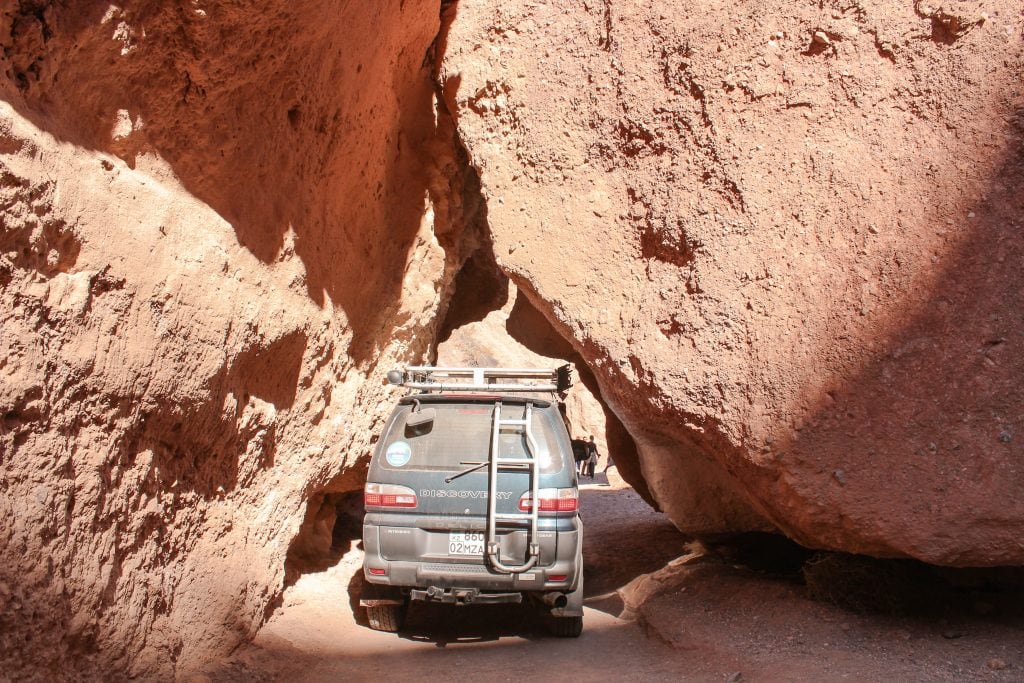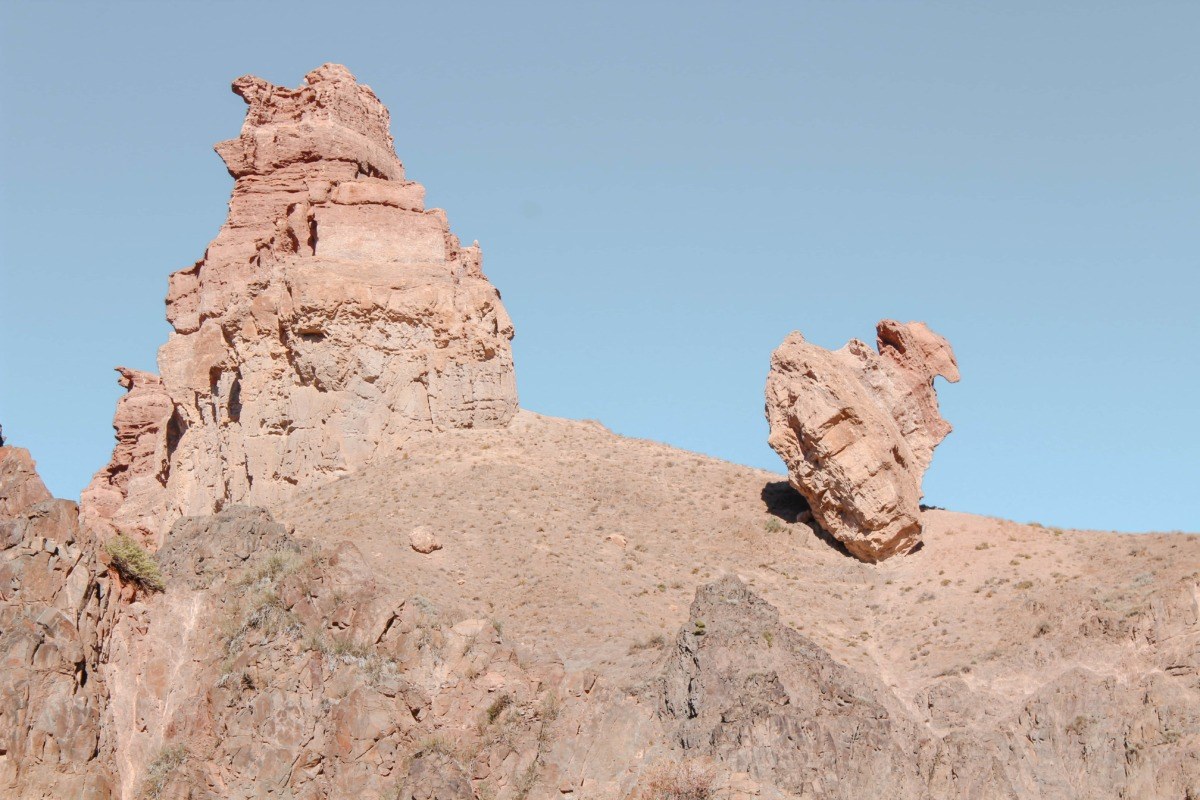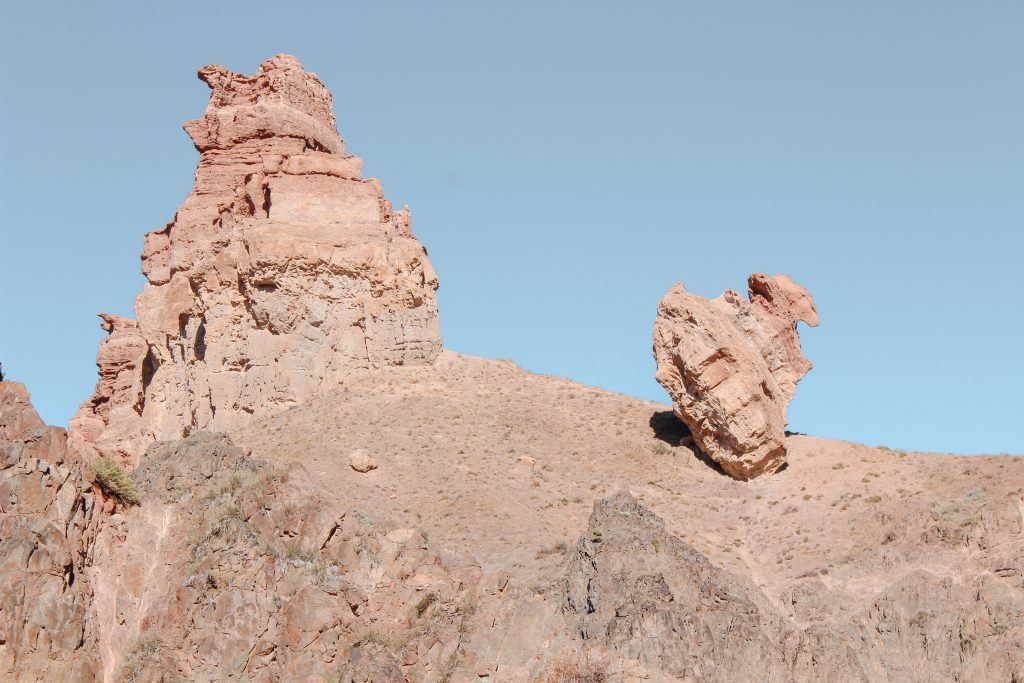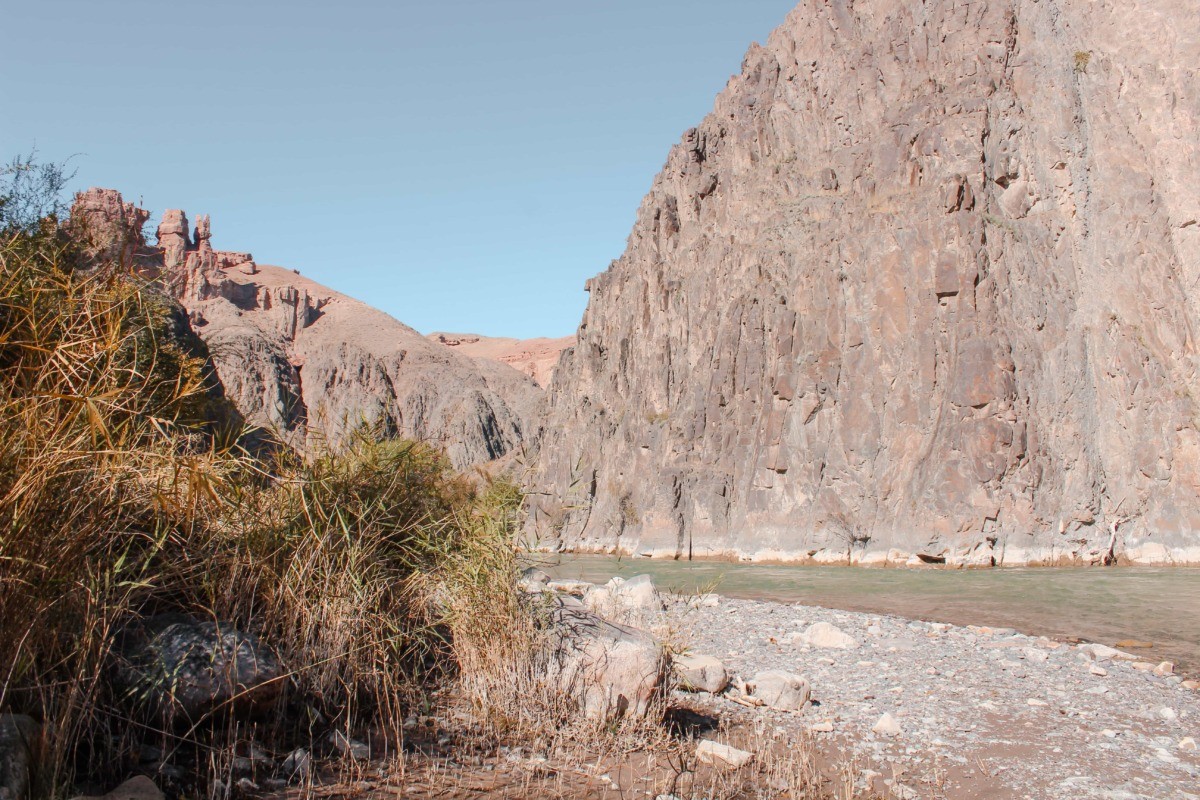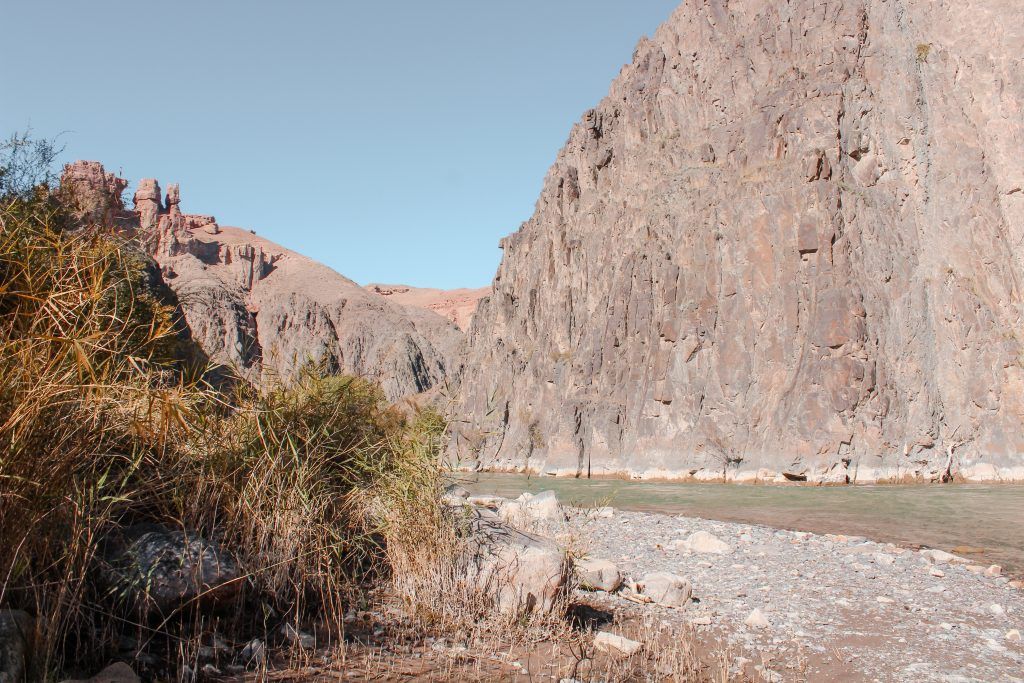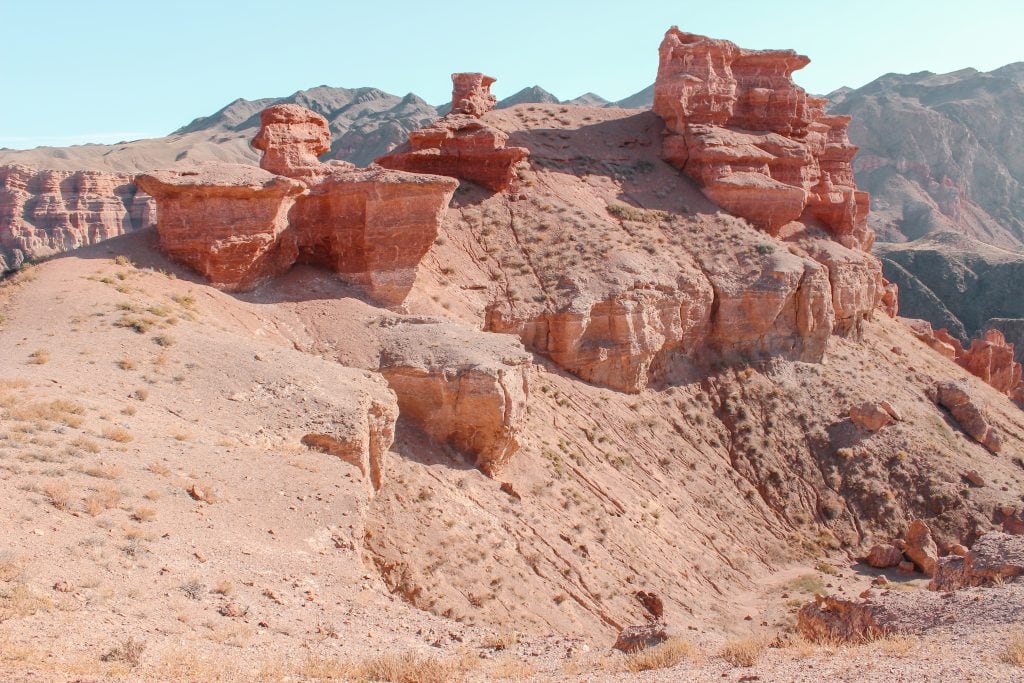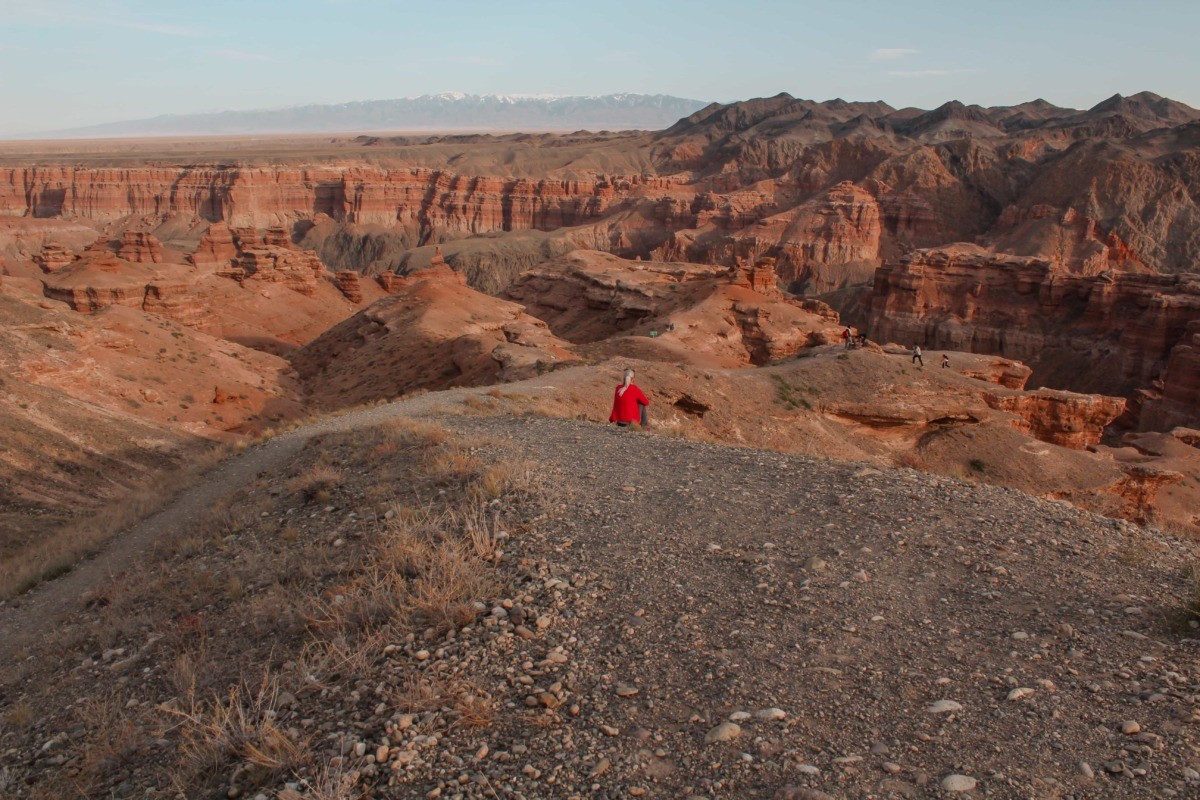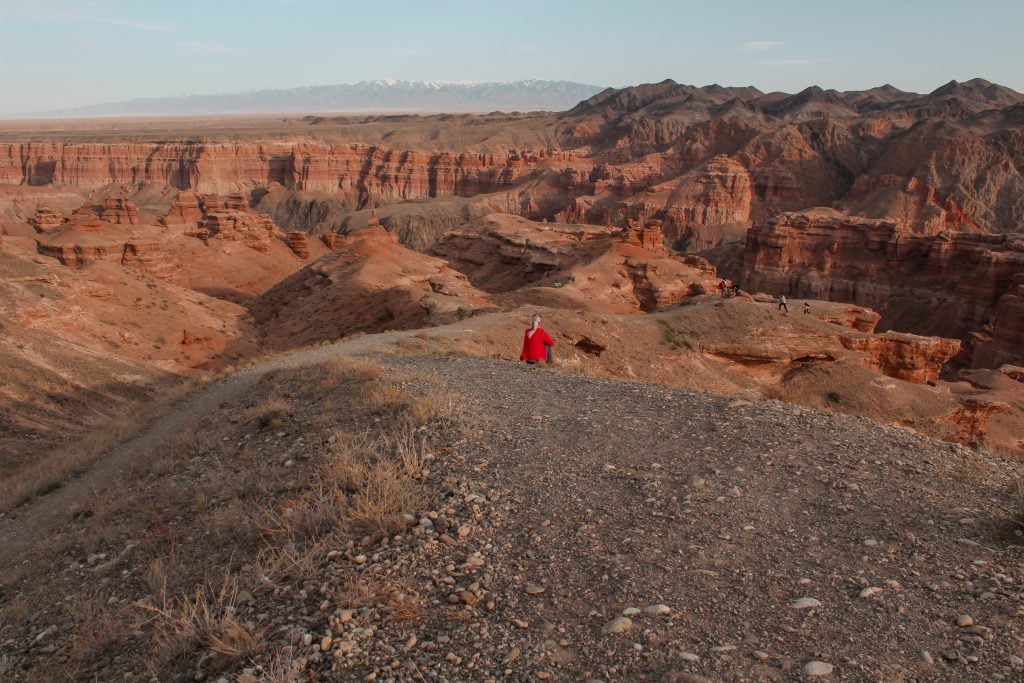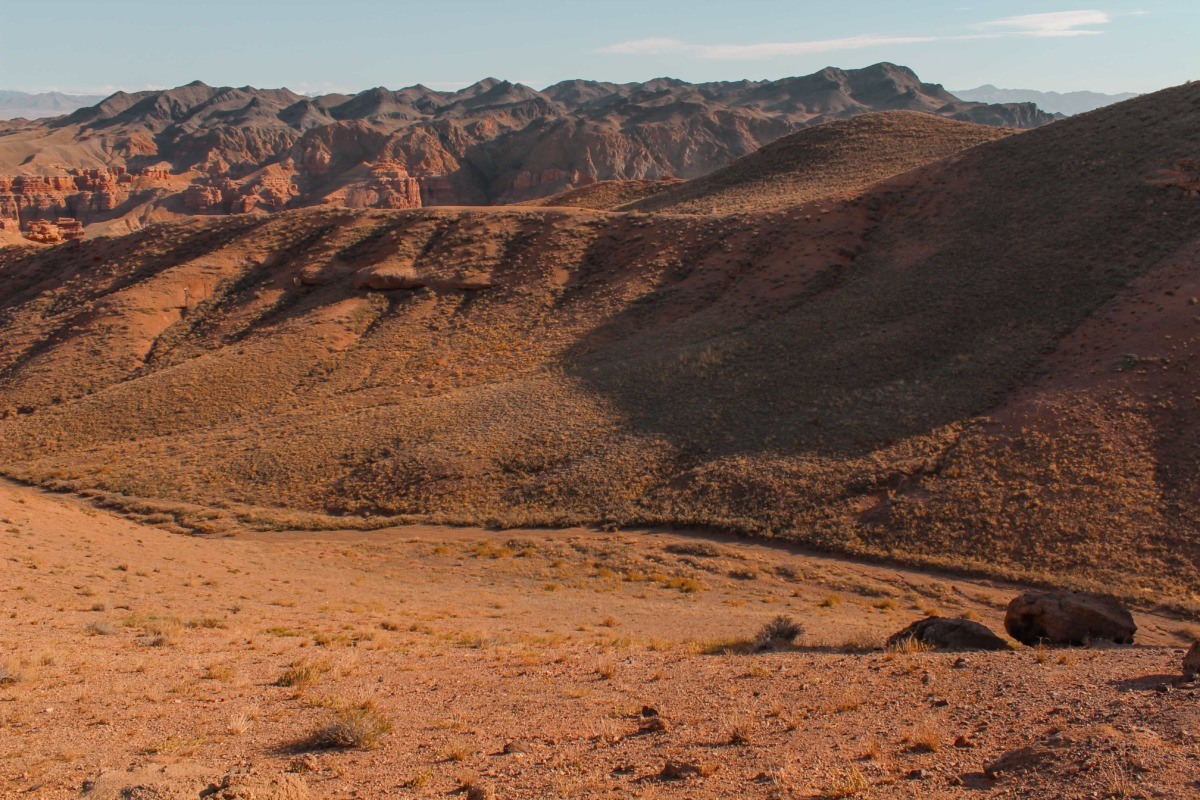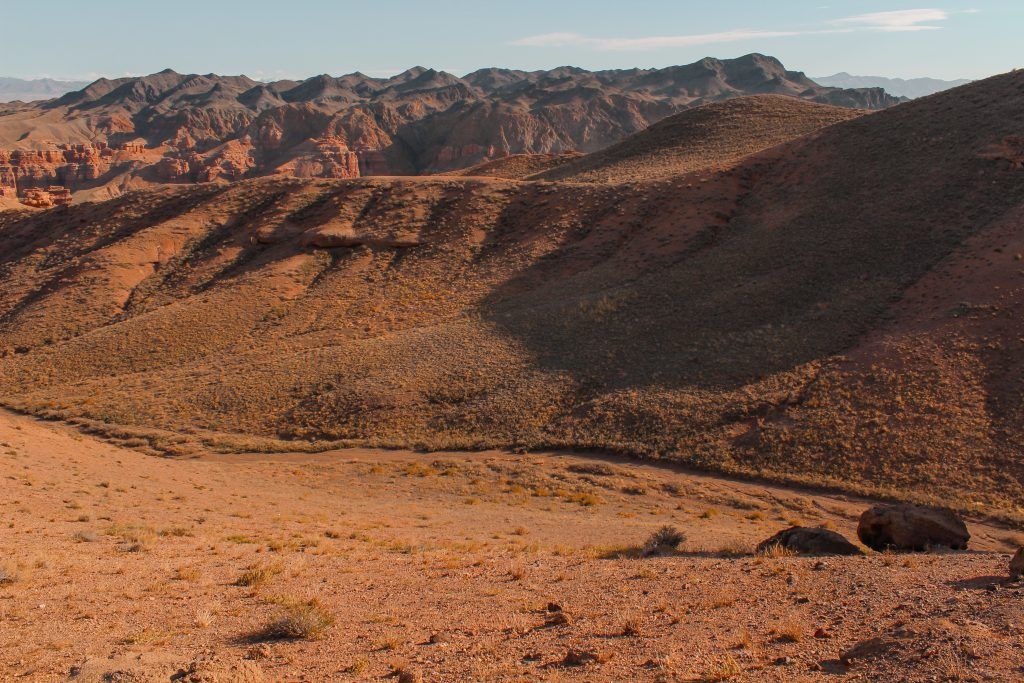 Heading Home
We left the national park and made our way to our short pit-stop in Kokpek (a small village with a population of 74 about forty-five minutes to an hour on the way back to Almaty from the canyon).
We had previously stopped there in the morning and the same locals were around and said hello to us again. We then made the long journey back to Almaty and arrived at about 9:30pm.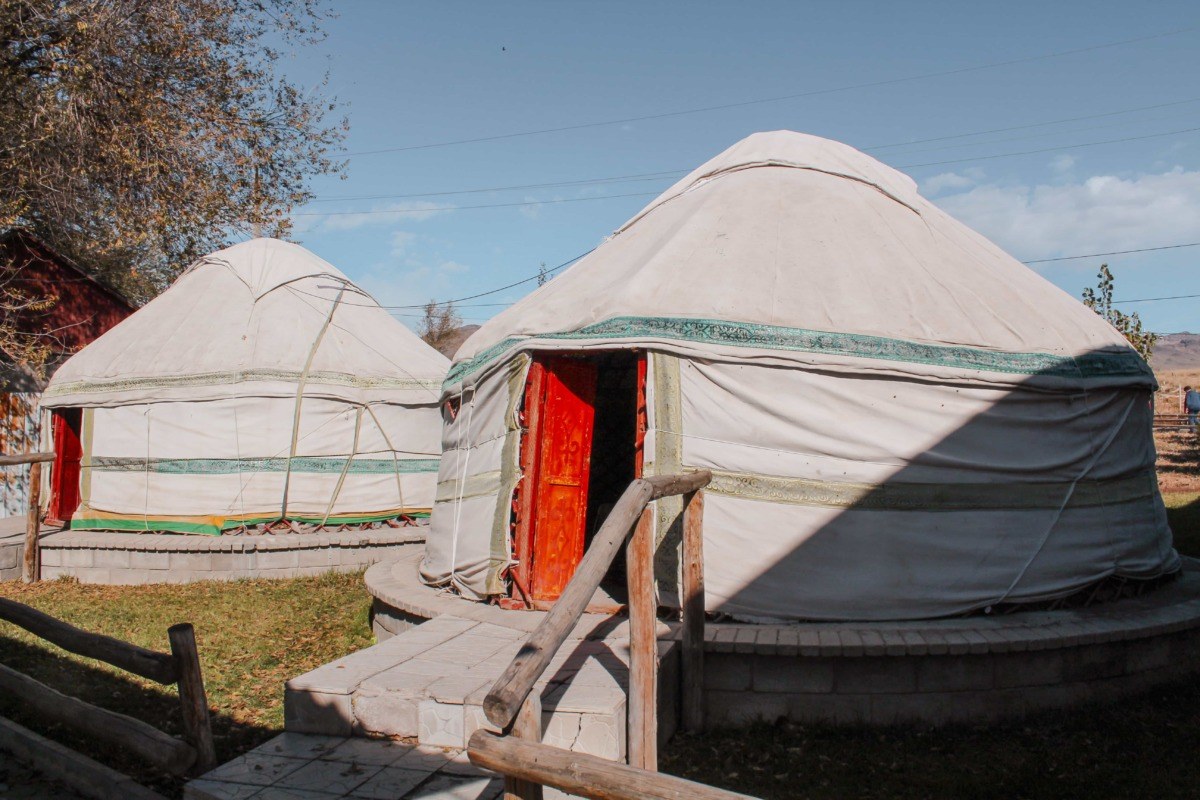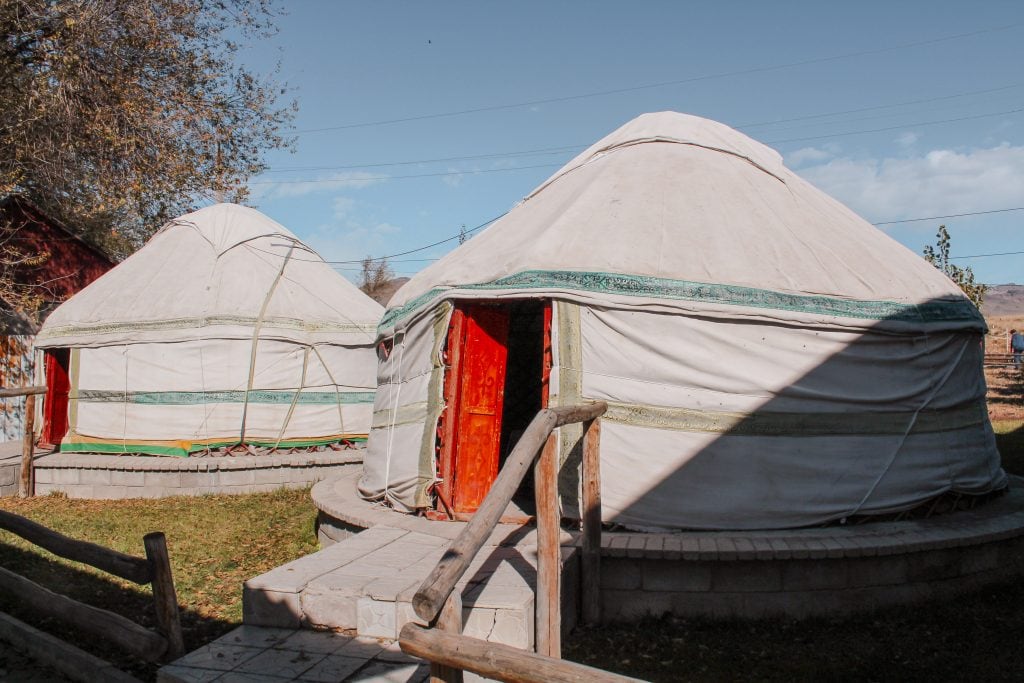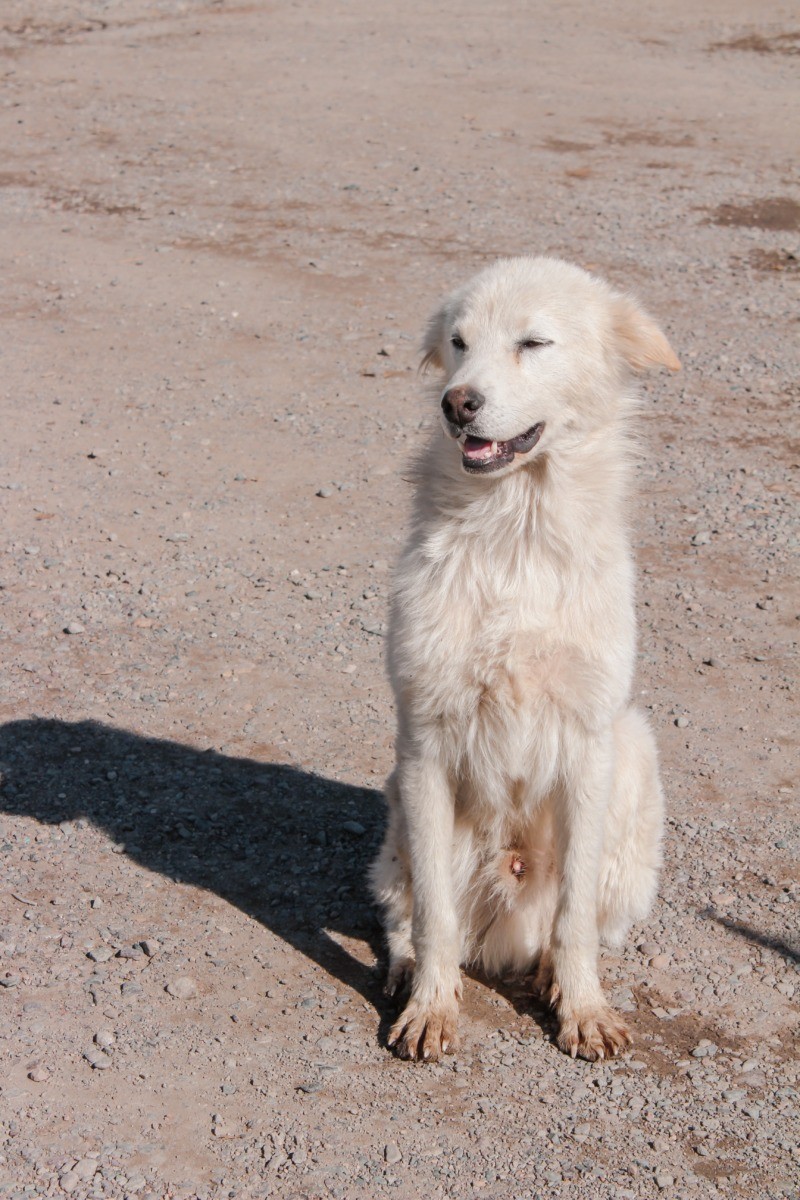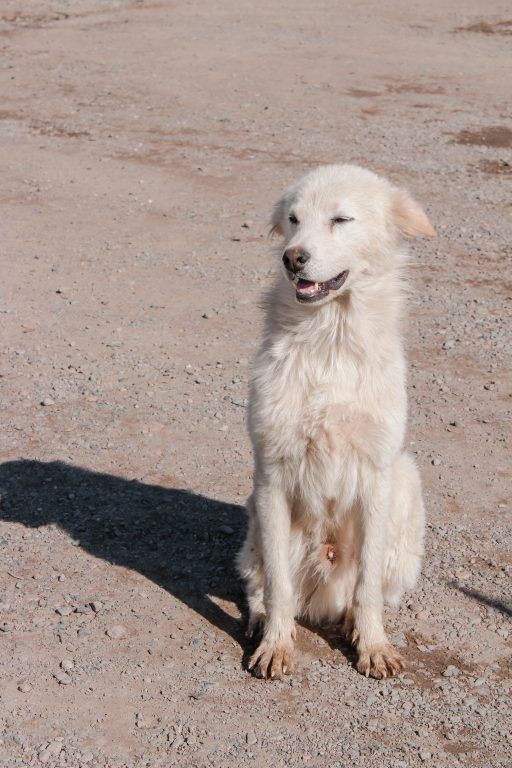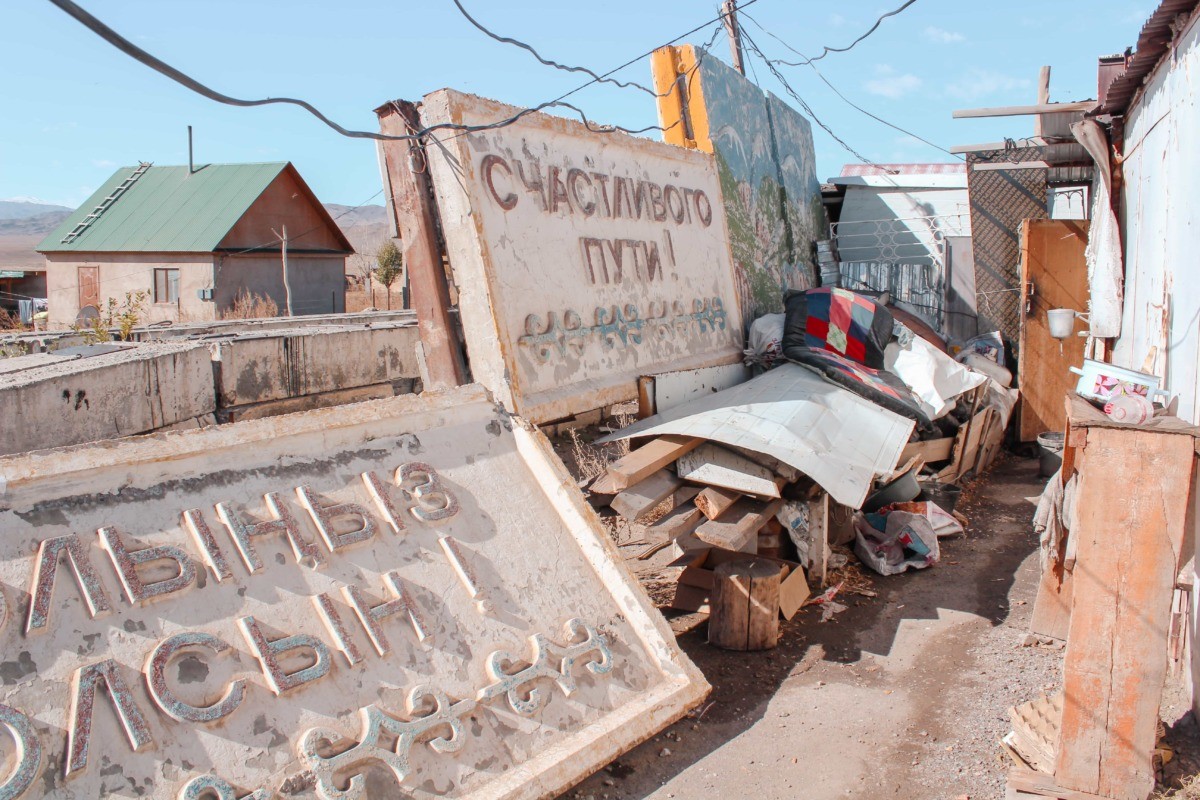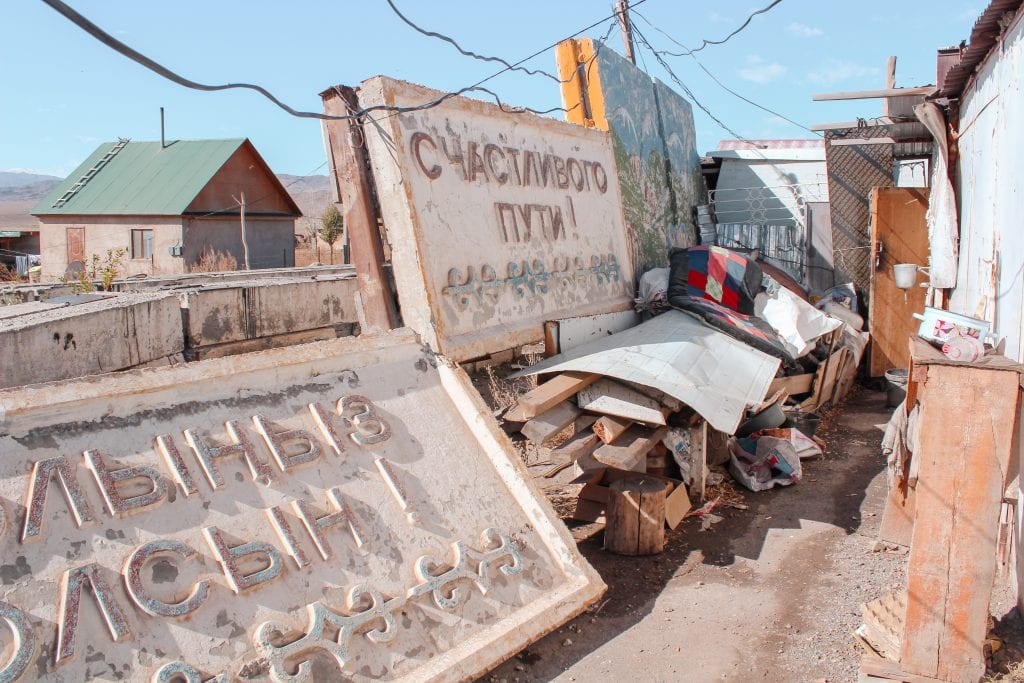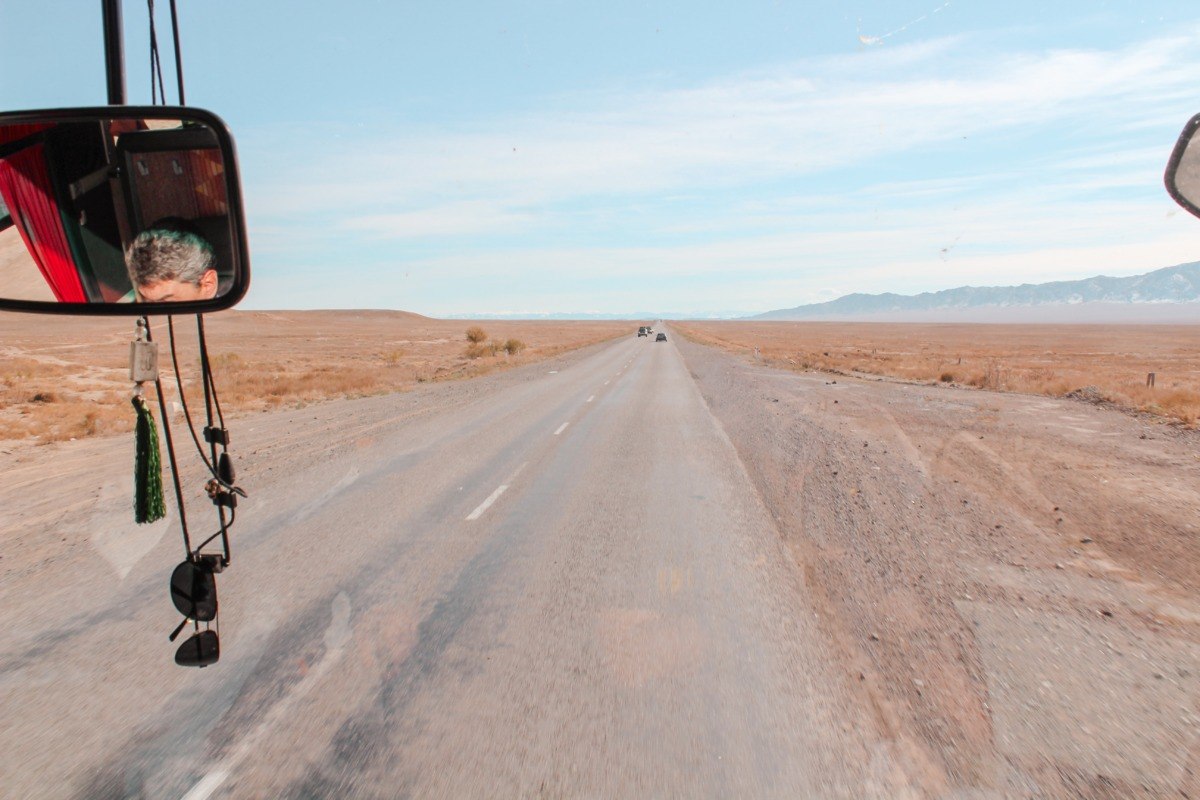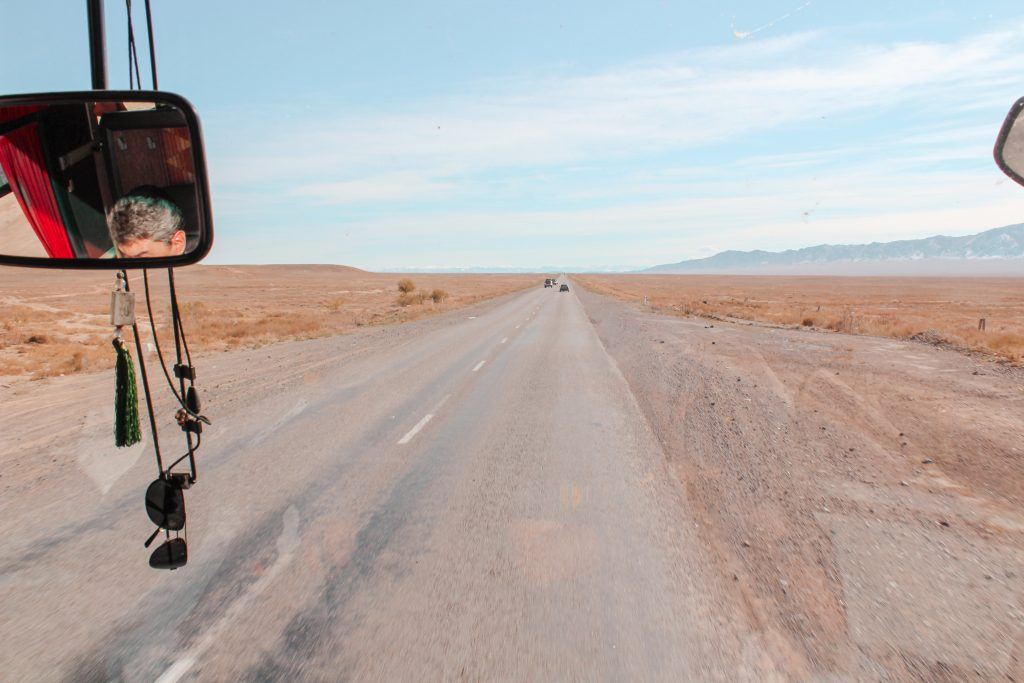 Final Thoughts about Charyn Canyon
The day was long but just brilliant. It left me with an insatiable desire to see more of this stunning country I am currently calling home. I plan to return to Charyn Canyon with my partner when he arrives in a few weeks and hopefully it will greet us with mild temperatures and decent weather.
If we are lucky, we will get to experience the canyon as well as to travel to Kolsai Lakes during the off season. (Update- I ended up going to Kaindy Lake a couple of years later!) Fingers crossed. If you have any suggestions of nature trips around the Almaty region, please let me know. I don't have the time to spend traveling too far but would love to see more of what Kazakhstan has to offer, even if it is just locally.
My friend, Katherine (from Almaty) is a travel blogger, photographer, and videographer here in Kazakhstan and is the founder of the popular website Photosafari.kz. She and her team made an incredible video highlighting the best of Kazakhstan's nature. Please check it out here!
To see more posts from my travels in Kazakhstan, you can click here.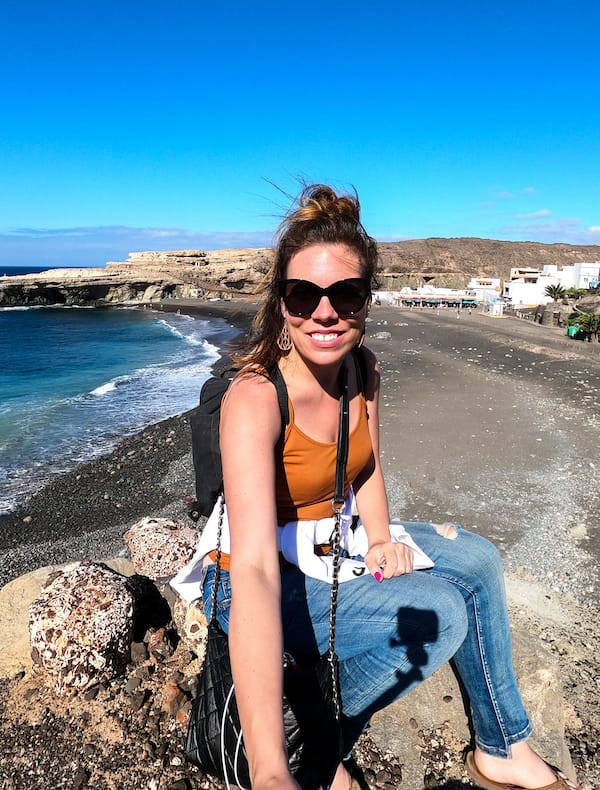 Megan is a travel blogger and writer with a background in digital marketing. Originally from Richmond, VA, she now splits her time between Frankfurt, Germany and Arctic Finland after also living in Norway, Armenia, and Kazakhstan. She has a passion for winter travel, as well as the Nordic countries, but you can also find her eating her way through Italy, perusing perfume stores in Paris, or taking road trips through the USA. Megan has written for or been featured by National Geographic, Forbes, Lonely Planet, the New York Times, and more. She co-authored Fodor's Travel 'Essential Norway' and has visited 45 US states and 100+ countries.