Kyrgyzstan is full of natural wonders and remarkable places to visit. Konorchek Canyon, also known as Red Bridge Canyon(s), is the ideal place to make a pit-stop in between Bishkek and Issyk-Kul and catch some fresh air. This is a quick guide to how to get to Konorchek Canyon in the Boom Gorge, what to expect there, and details from my day trip to the place.
Konorchek Canyon: The Perfect Stop Between Bishkek and Issyk-Kul
To be honest, I am becoming a bit annoyed with what I see written about Kyrgyzstan these days. It is a regurgitation of the same stuff over and over by the same people and it is depicting Kyrgyzstan as a place that only experienced hikers and adventurers can visit. Truthfully, I have been to the country over ten times and I disagree with narrow-mindedly marketing the country this way.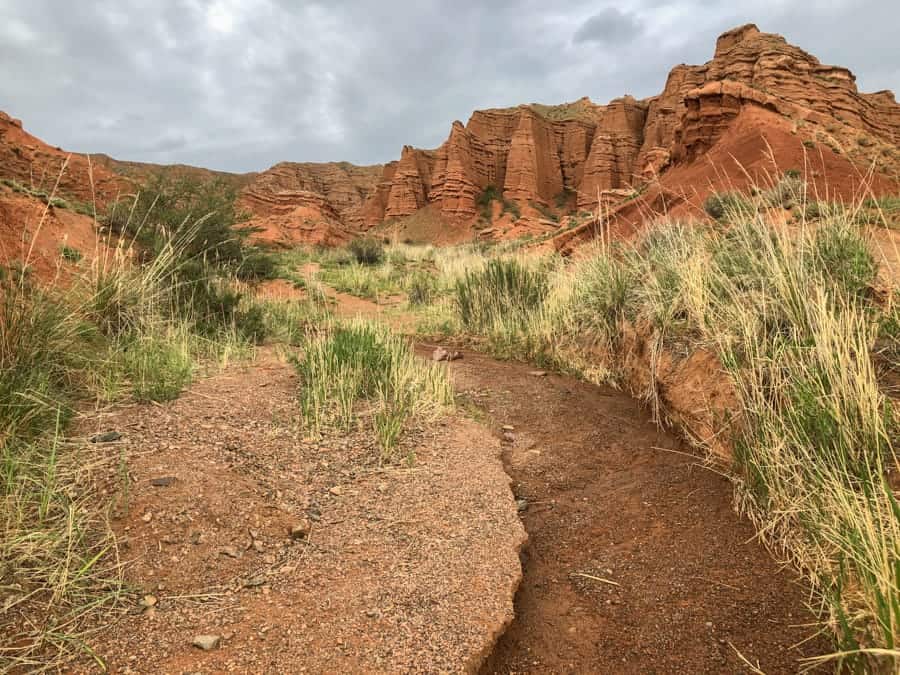 While it can be a bit more of a challenging destination for novice travelers who haven't stepped foot in Central Asia before, Kyrgyzstan delivers on all fronts- culture, nature, adventure, food, hospitality. You can visit the country and not go hiking and trekking every single day you're there. In fact, Bishkek is a fairly nice city break, albeit a little inconveniently located. The Kyrgyz capital has museums, good restaurants, specialty coffee, and even tasty craft beer.
If you're into nature but not really keen on doing multi-day treks like myself, you can visit so many places in Kyrgyzstan and do just this. You wouldn't think that by what the internet is telling people, however. I have been plotting for a year to start writing some of these guides for the traveler who likes short hikes and nature but doesn't really want to galivant around the mountains for days on end.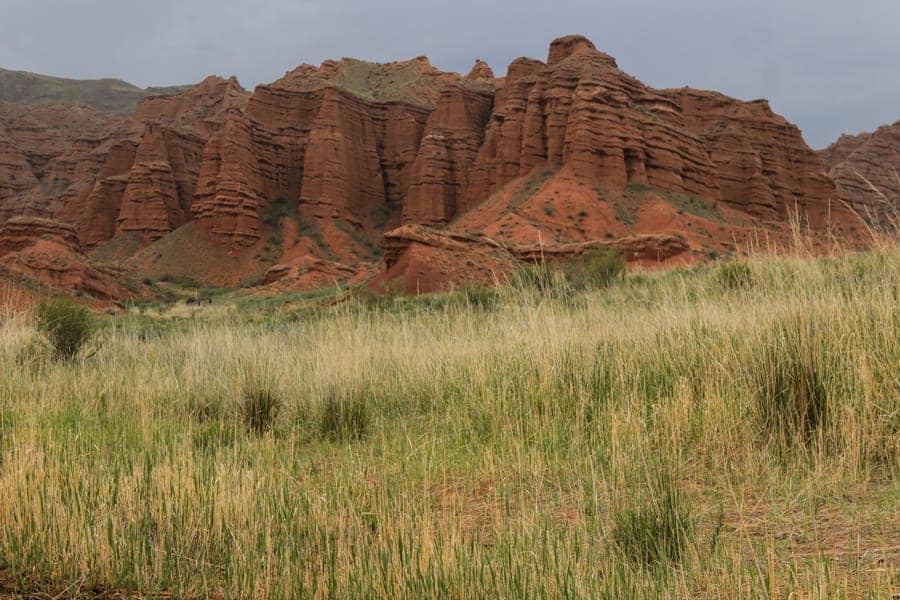 Konorchek Canyon is an ideal place for all types of travelers from the experienced trekker to someone who just wants to enjoy Kyrgyzstan's insanely gorgeous natural scenery for a bit. It is easy to reach, simple to experience, and awe-inspiring in so many ways.
Why You Should Visit Konorchek Canyon
If you're looking for a quick day trip from Bishkek but don't want anything too remote, I think this is the place for you. The canyon is made from red rocks and similar to the Fairytale Canyon (Skazka Canyon) on Issyk-Kul's southside. Getting to Konorchek is easier and less cumbersome than going the extra distance to Skazka, however.
Konorchek Canyon is about 140 kilometers (86 miles) east toward Issyk-Kul on the main highway in this part of Kyrgyzstan, the A365. The highway is easy to navigate and there are regular stops along the way to grab food, gasoline, etc.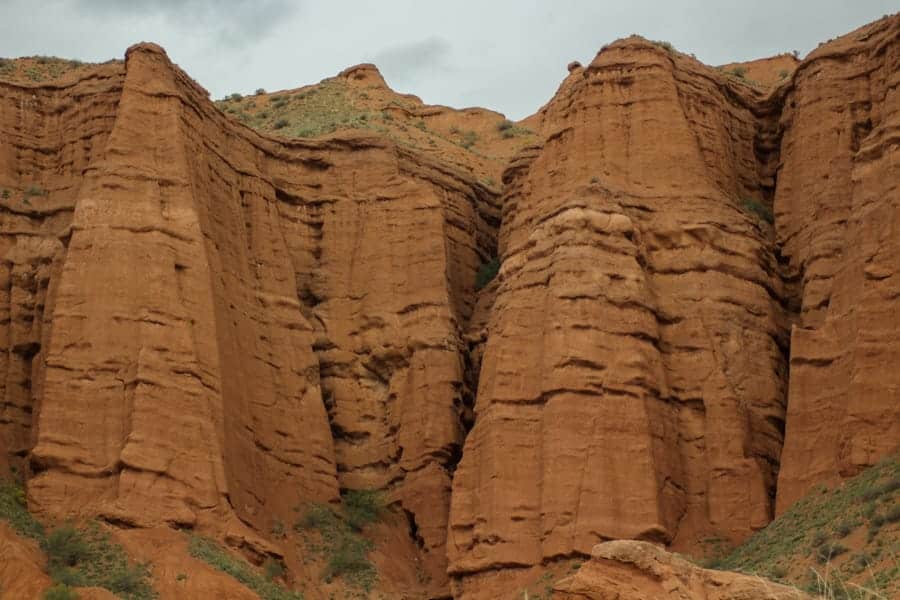 The hiking around Konorchek, located inside of Boom Gorge, is pretty easy. You can also stay ground level if you don't have the ability to do much climbing, although a little climbing is required in order to get there from the part of the highway I suggest below. But, it is nothing that is difficult or unmanageable for 99% of travelers.
How to Get to Konorchek Canyon from Bishkek
There are probably a few ways to get to Konorchek from the A365. I will detail exactly how I got there and the various methods of transportation you can take to get to the area.

Private Car or Personal Driver
My friend and I actually asked a local to drive us there, wait for us, and then take us back to Bishkek. I think we paid roughly $50 or something… but we knew them (a one-way taxi is around $50). We actually left from Red Front village near Tokmok, so we kind of had a head start getting there anyway.
If you're driving there, you will need to drive east toward Balykchy and Cholpon-ata area. After you pass Kemin (you will know this area as it is one of the last 'sizeable' villages you'll pass with bazaars and shops along the road), you will navigate through some extremely beautiful nature and start to hit a more mountainous terrain.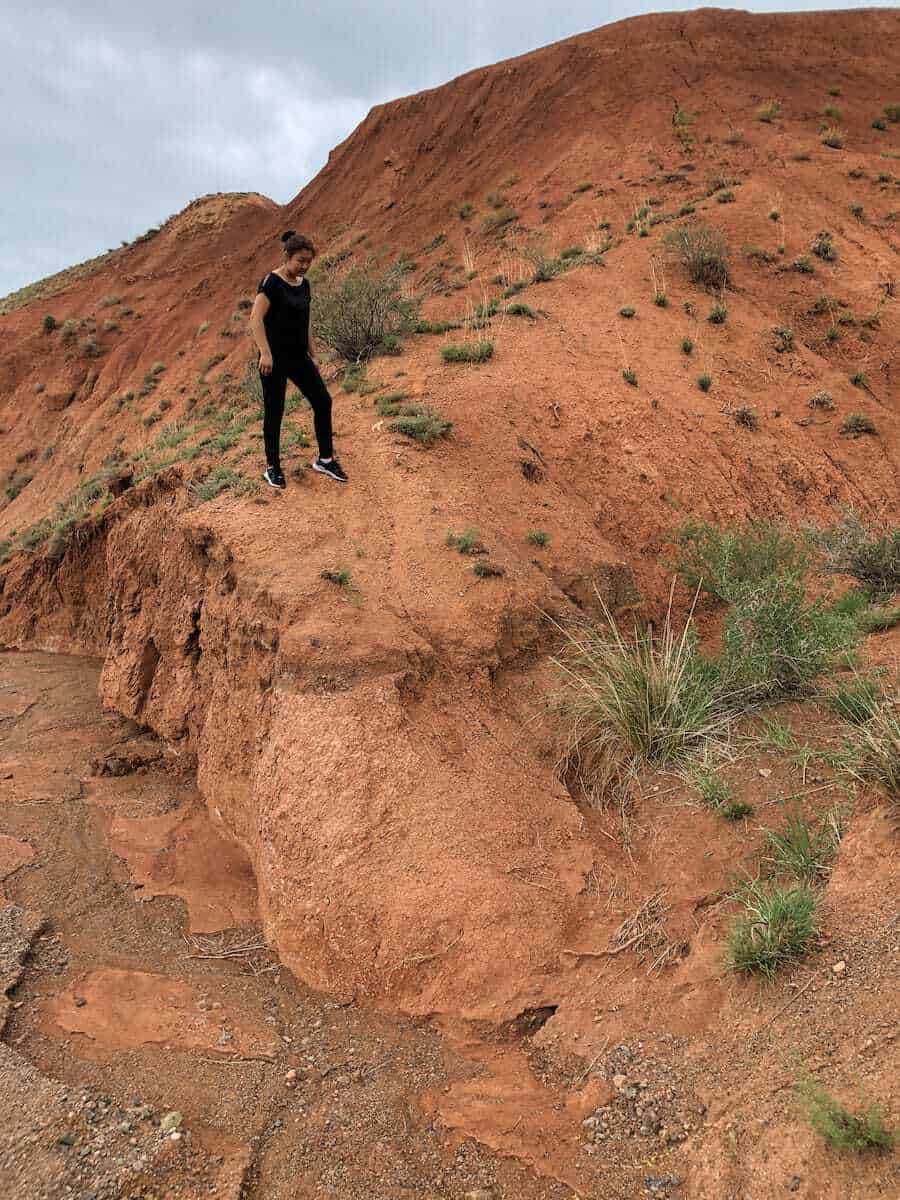 After the bend, you will see a cafe on the right-hand side called 'Kafe Boz Salkyn' and it will be shortly before that. (There is a cafe you'll pass about 4 kilometers before called Kafe Ak Ilbirs to keep an eye out for). There is also a medical center and police station in this area. The medical center is a good place to keep a note of in case something happens (they also can treat snake bites there). There is a sign that says 'Konorchek Canyon' so be on the lookout for the sign (it is brown).
Once you pass the cafe, there will be a small area near the Krasnyy Most / Krasnaya Rechka Bridge to take a right in. It is not really paved and has a railroad track. Take a right here and drive up until you can't anymore and park and start walking. This is the best place to start your adventure into Konorchek Canyon. Just walk toward the red rocks and follow along the paths. Sometimes they will break off but try to stay left.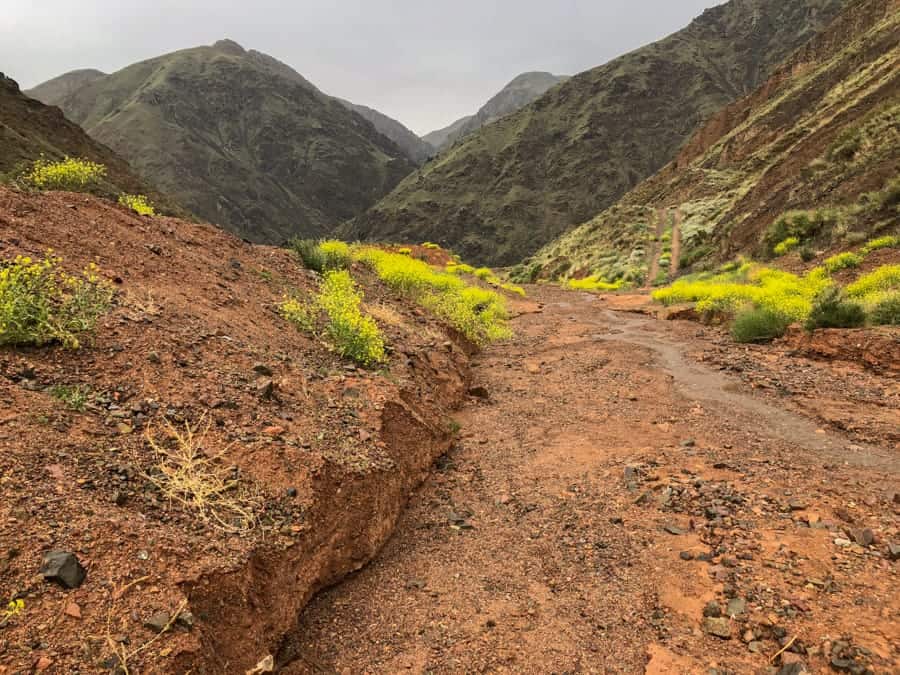 If it looks like you have to start rock climbing extensively, you've gone the wrong way. It will take you around 45 minutes to navigate your way to Konorchek Canyon (maybe less but the scenery is beautiful so prepare to make a few stops). You do have to climb a few rocks here and there but nothing will be taller than about 3 meters (10 feet) and it is pretty easy.
You'll know you're in the Canyon once everything starts to open up and you're surrounded by stratum of red rocks everywhere.

Marshrutka (Minibus)
You can also take a marshrutka from Bishkek to Konorchek Canyon. This is, by far, the cheapest option… unless you decided to hitchhike, of course. The best place to grab a marshrutka to Konorchek Canyon is at the East Bishkek Bus Station. You will want to find a marshrutka going to Balykchy or Cholpon-ata or Karakol (Балыкчы / Чолпон-Ата / Каракол). You can hop on many others, but these leave frequently and it will be easier to remember.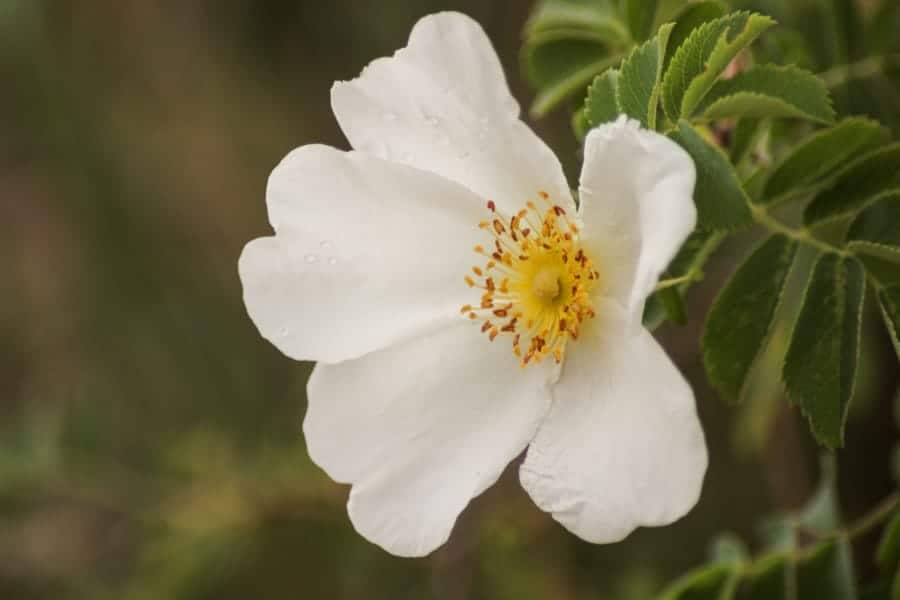 The difficult part will be explaining to your bus driver where to drop you off. I would attempt to let them know before you get on the road. I have attached a map at the end of this post where you can see precisely where to get them to drop you (by Krasnaya Rechka Bridge). You can also get dropped off at the cafe I mention above (Kafe Boz Salkyn) and from there, you just go back slightly toward the bridge and entrance area.
⇒ Note:
I would not take a marshrutka out here without having a proper Kyrgyz SIM card in your phone. While you can download maps offline, they don't always work and I would just have everything in order and accessible so that you can ensure you're able to leave Konorchek Canyon, too. A SIM card will also help you with translation if you struggle along the way.
Leaving Konorchek will be a bit of a challenge if you don't have secured transportation. I would go back to where you entered and head to the side of the road in the direction you're headed. Marshrutkas will frequently pass and if they have space, they will scoop you up. You can also try hitchhiking and negotiating a price with the driver.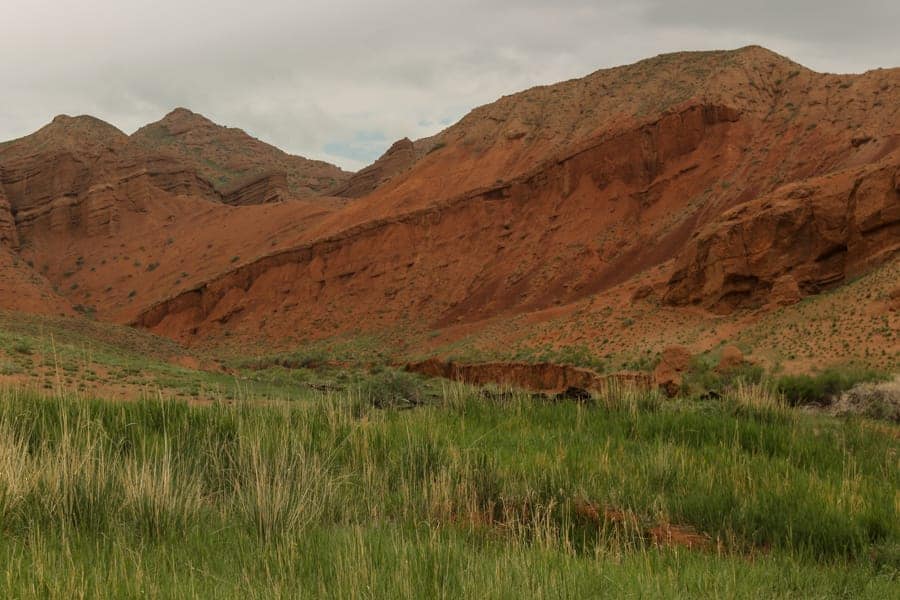 I have done both on this route before and had no issue… but the more people you have in your group, the more issue you could have finding space in a car or minibus. Make sure you have plenty of cash in small denominations on you for this journey.
Join the TUK for a Tour
Another alternative you have for visiting Konorchek Canyon is to see if the TUK, or Trekking Union of Kyrgyzstan, has a trip heading out there. They will often have a monthly schedule that will include Konorchek (listed sometimes as Red Bridge Canyons) and the price to get there is extremely affordable and will have a knowledgeable guide with you.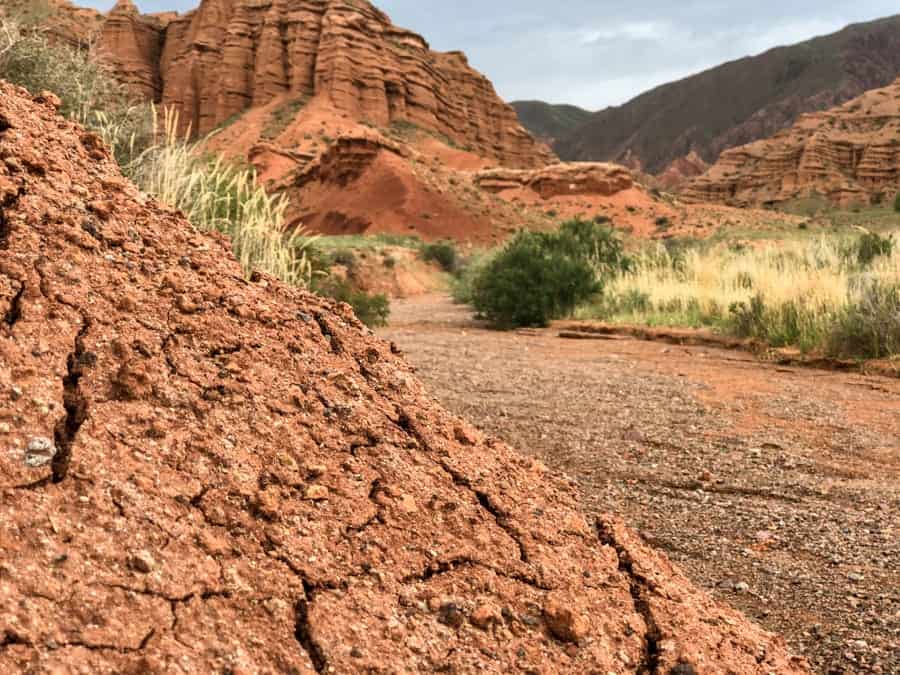 You can check their monthly schedule on their website. It sometimes is not updated, so give them a call or walk down to their office location at 128 Kievskaya in Bishkek. All TUK contact information is on their website.
In addition, the TUK has options where you can arrange a tour for yourself or a group. Prices fluctuate depending on numbers, naturally, but you can inquire about this on their website here.
My Experience at Red Bridge Canyons (Konorchek)
I loved my day at Red Bridge, but the weather was pretty dismal, to be honest. It was rainy, muddy, and it made for an interesting experience. You have to navigate through some narrow passageways on the route to reaching Konorchek Canyon (almost like labyrinths), and they were dripping wet and helped me get nice and muddy… which I actually don't mind.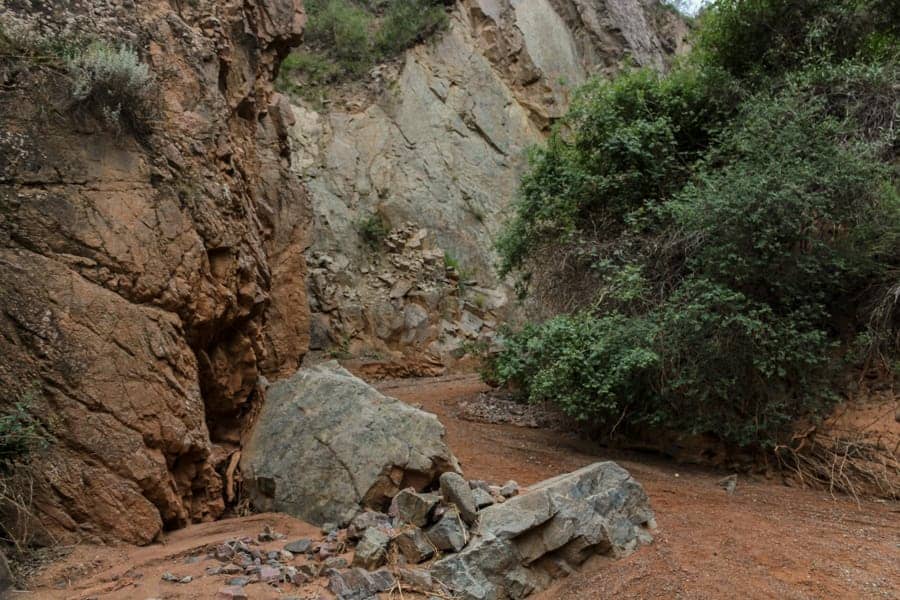 The only place where the weather really posed a threat was the rocks we had to climb in order to get to the Canyon. While the rock climbing was fairly easy, it made the process of getting down on the way back a bit tougher. There was one instance where I just didn't have the confidence that my gait would make it (I am a bit afraid of heights), so I opted to slide down the rocks instead since they were smooth and like a long playground slide. Needless to say, my driver wasn't pleased when I tried hopping back into a car with mud all over my backside.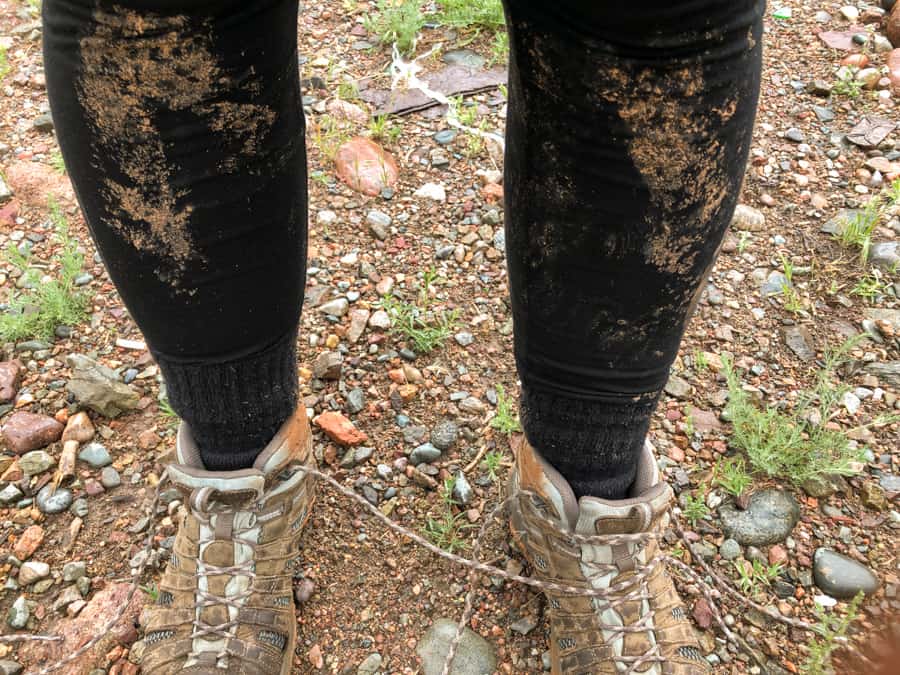 The day itself was great and went smoothly despite the weather. I spent a lot of my time taking photos so I could eventually detail the experience here as well as trying to find snakes. The area is known for having snakes, so do be on guard when there (I happen to like snakes). Try to stay on the trails that exist and don't step into too much bush.
You can trek up the hills and canyons pretty easily. I didn't really do too much that day but my friend did and said it was extremely easy.

Is There a Fee to Visit Konorchek Canyon?
Currently, it is free to visit Konorchek Canyon. The place isn't all that popular (I only saw two other visitors that entire day… but the weather sucked), but if it does become popular, there will likely be a fee to visit.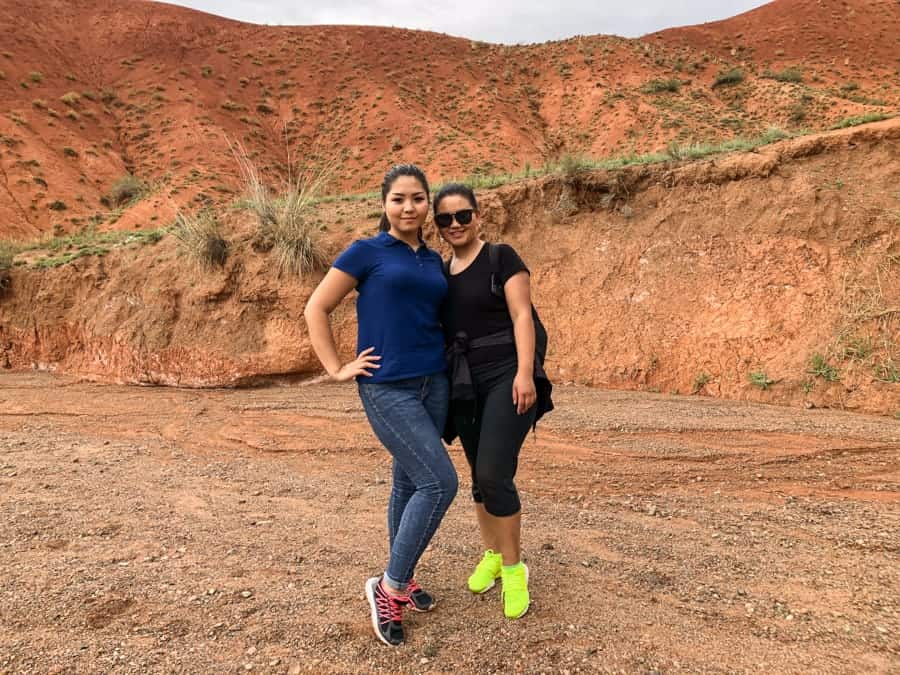 What Should You Bring With You
I would bring snacks and water with you to Konorchek Canyon. I use a Klean Kanteen on my travels but make sure you have drinkable water. Since it is just a day trip, I wouldn't worry about bringing too much else. Also, bring something to throw your trash into. There are no trash cans scattered about everywhere, nor are there toilets anywhere that I saw.
This is raw nature- please be respectful and realize that there has not been too much development in this area. Leave the place as you found it… or in an even better state. If you see trash, pick it up. Simple as that.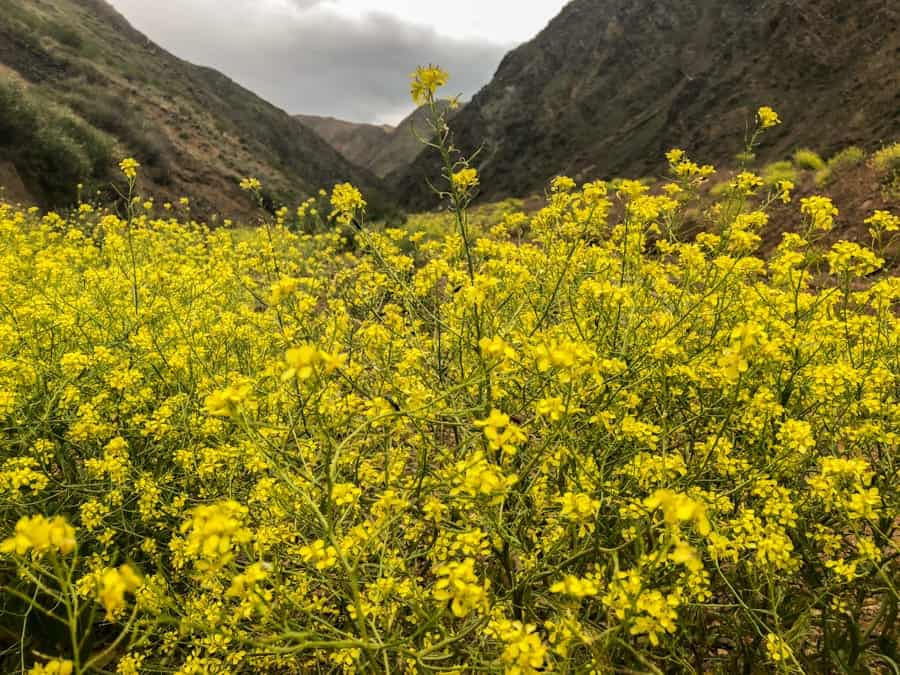 Also, don't forget to bring good hiking boots. I swear by my Keen Targhees and they have yet to fail me (it's usually my body that fails me). You can check out my hikers here.
Map of Konorchek Canyon (& Reference Points Mentioned Above)
Here is a map of all the places I have mentioned above:
I definitely think that heading to Konorchek Canyon is an ideal day trip or pit stop when on the way to Issyk-Kul from Bishkek (or vice versa). If you have any questions, please drop them in the comments or send me an email.